If you have a decent balance of 100,000 Qantas Points and need some inspiration for what to do with them, then we're here to help!
Given that both the Westpac Altitude 'Blended Bundle' and ANZ Frequent Flyer Black are currently offering 100,000 Qantas Point sign-up bonuses, it was time to revisit this guide. I've updated it with more redemptions on partner airlines.
Important note: all of the redemptions below except the two Economy Class ones will get up to 15% more expensive from 18 September 2019.
---
Enjoy the world's best Business Class (104,000 points one-way)
Qatar Airways' QSuite is generally regarded as the top Business Class product by aviation bloggers.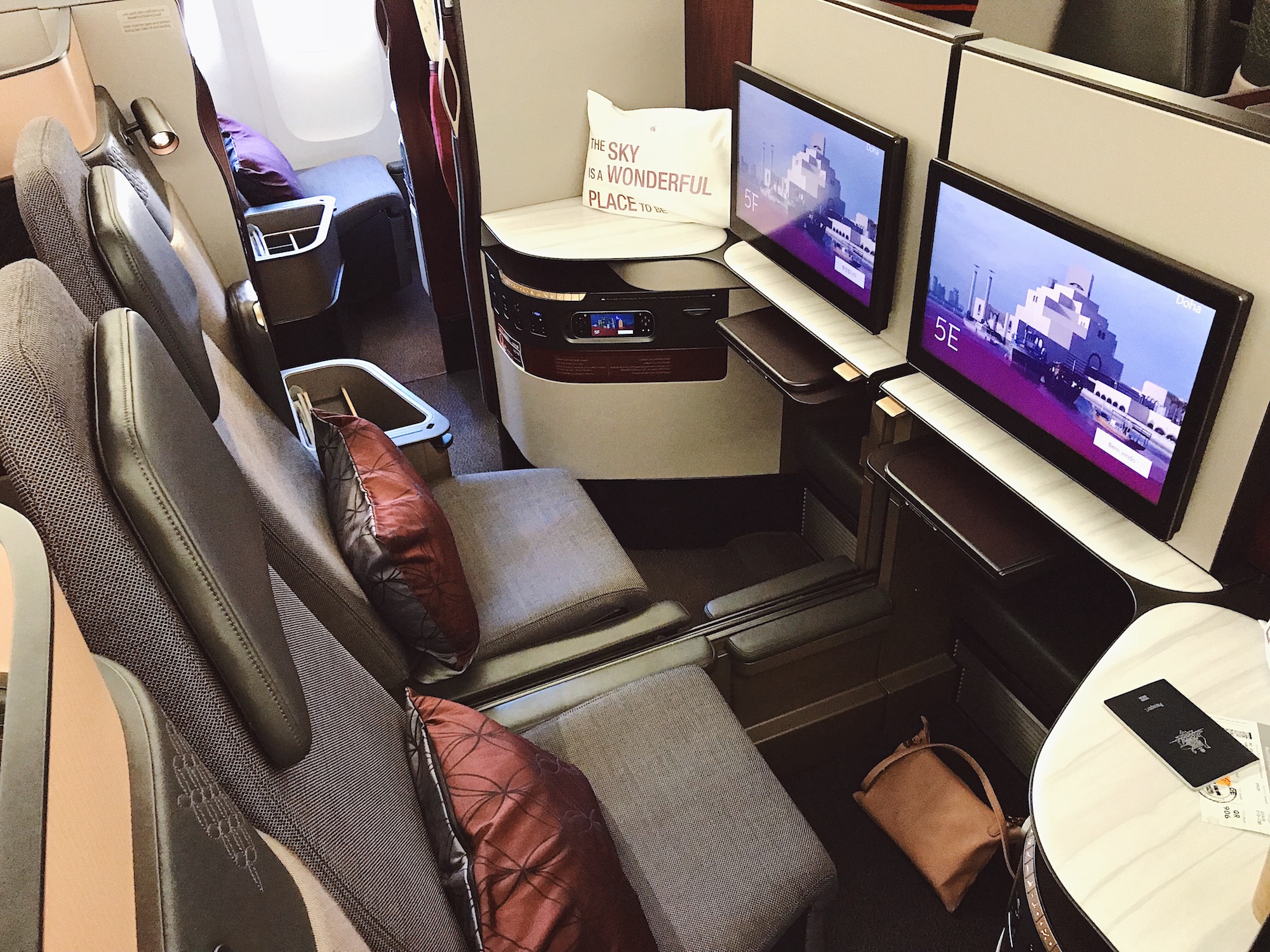 The airline is increasingly committed to flying this product to Australia. This year, you can find this product flying to Sydney, Perth, Adelaide and Canberra, with Melbourne hopefully soon. Check the latest news on routes here.
To fly to Doha, you'll pay 92,000 points from Perth or 104,000 from the other cities. (It'll cost you more to fly onwards to Europe or North America.)
Read more about how to book in our guide to using points on Qatar Airways flights.
Shower whilst flying Emirates to New Zealand (90,000 return)
This is arguably one of the best and quickest redemptions to use Qantas Points for glamorous travel. Emirates flies Sydney to Christchurch daily on their A380 superjumbo, which features an onboard shower for First Class passengers.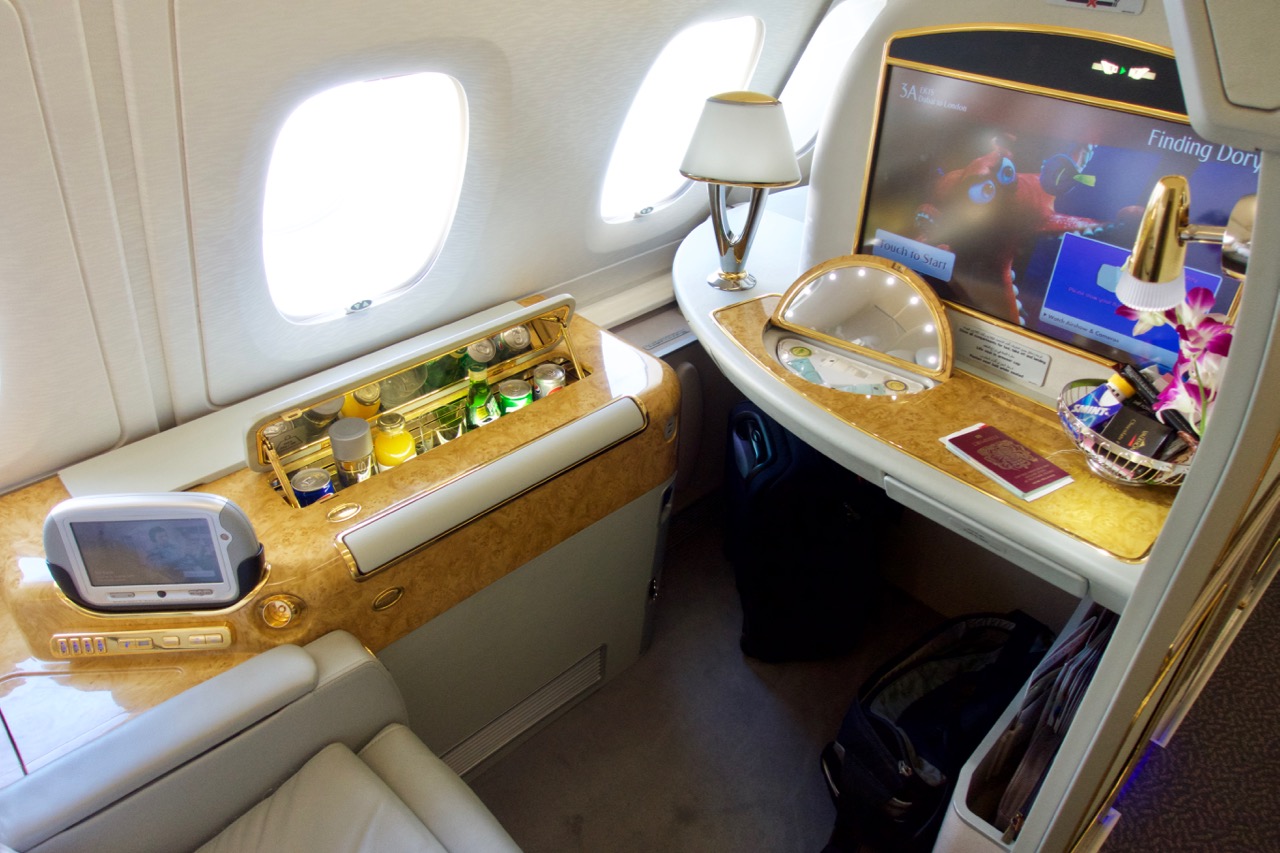 A one-way First Class redemption costs 54,000 points and Business Class 36,000, so you could fly First in one direction and Business the other for a total of 90,000 points. However, if you have enough points, you might as well fly in First both ways for 108,000 in total.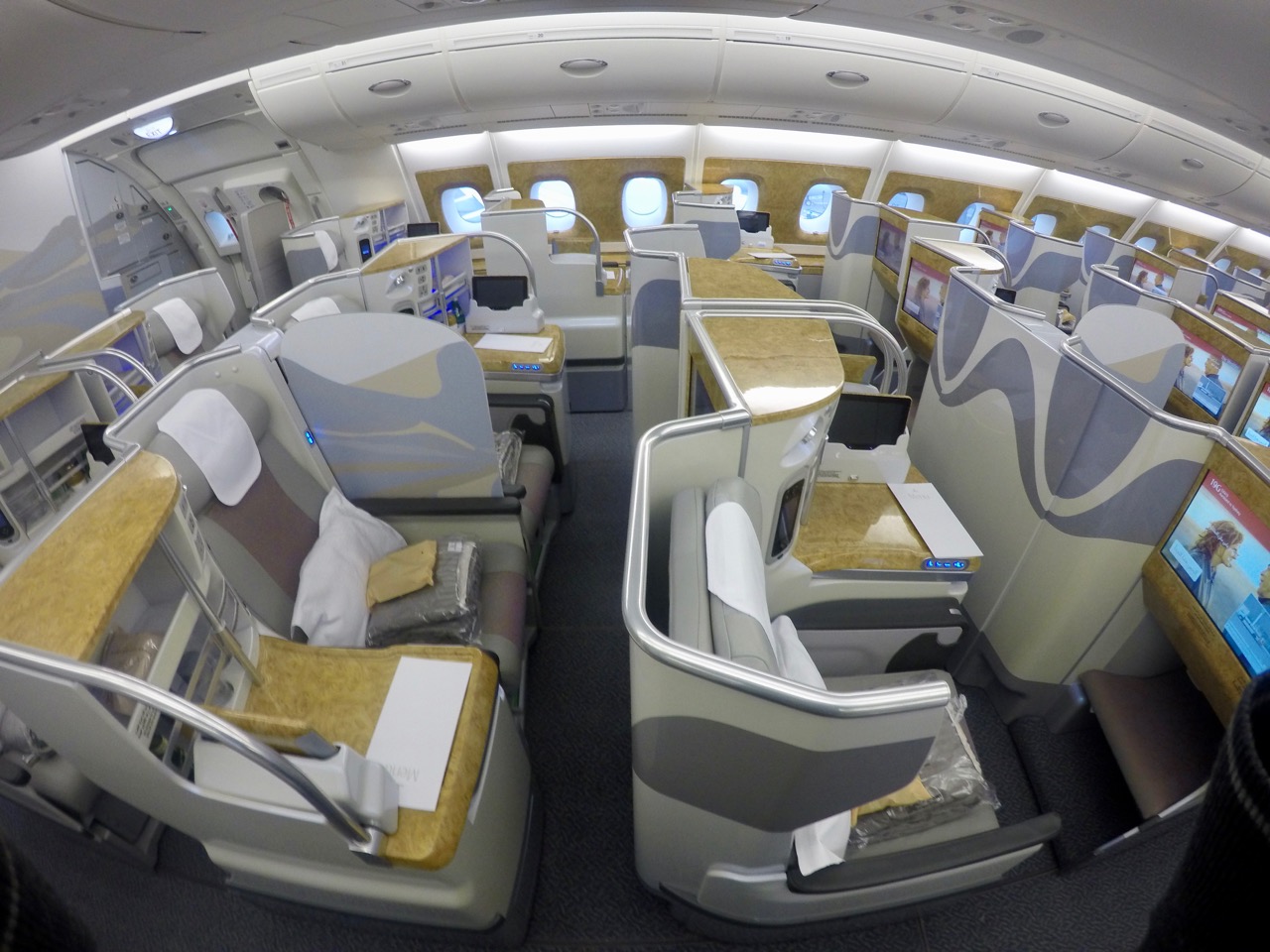 When flying Emirates First out of Sydney, you'll get access to the excellent Qantas International First Lounge.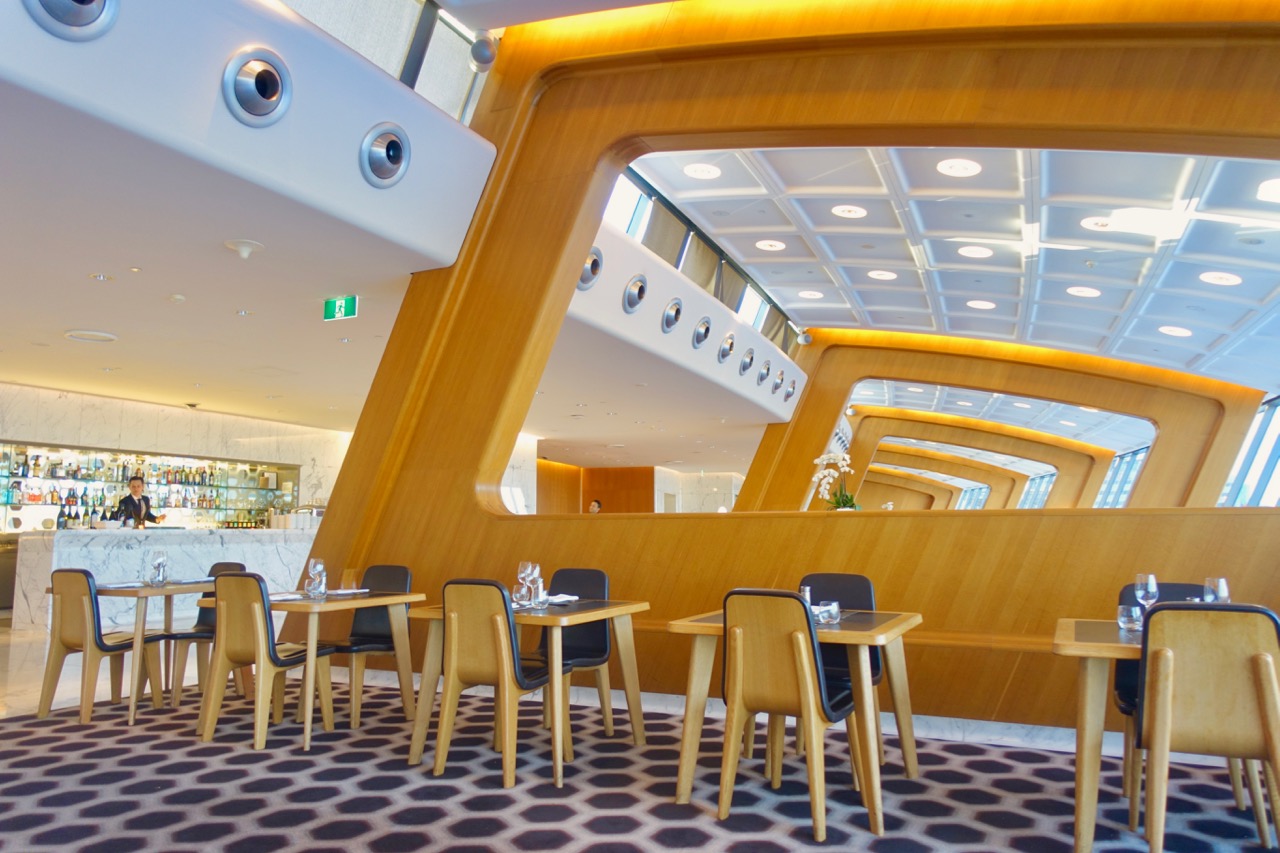 To book an Emirates flight using Qantas Points, read this guide. These other routes are also good ones to aim for to fly Emirates premium cabin products.
Jet between the coasts in a modern Qantas A330 Business seat (72,000 return)
Qantas has refurbished its large fleet of Airbus A330 aircraft with their new Business Class seating and it is found on some (but not all) East-West Coast flights. All seats have direct-aisle access in a 1-2-1 configuration.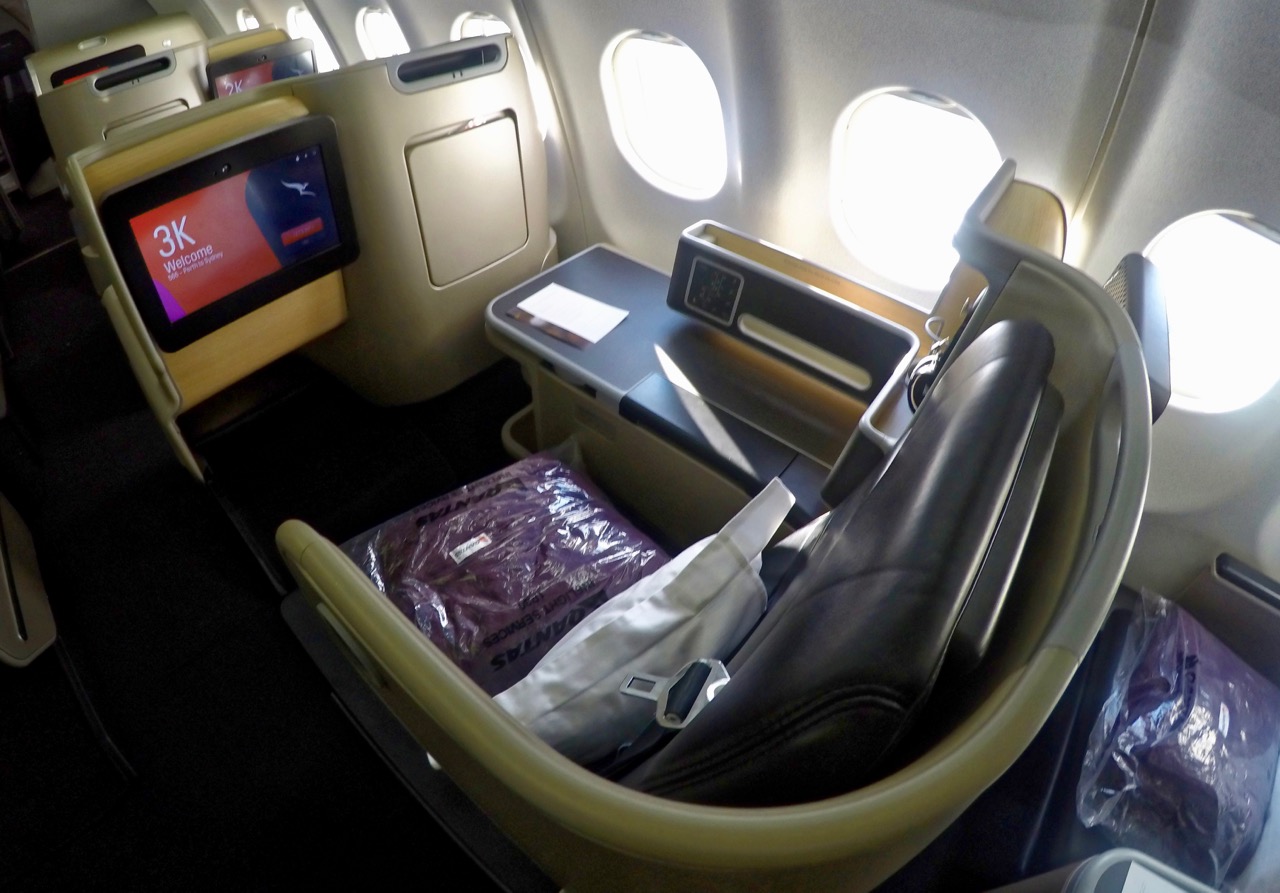 We are quite lucky with the quality of Business Class cabins in the market here in Australia—Qantas and Virgin Australia are on another level compared to many overseas carriers.
Note that you can also find this product on some flights to Auckland from Sydney, Melbourne and Brisbane, as well as Asia.
Jump around Asia in Cathay Pacific First Class (from 56,000 one-way)
This cabin is flown exclusively on the Boeing 777-300ER, with six open suites in a private 1-1-1 configuration.
It is renowned for its wide seat and excellent lounge access options, including The Wing and The Pier lounges when departing from Hong Kong.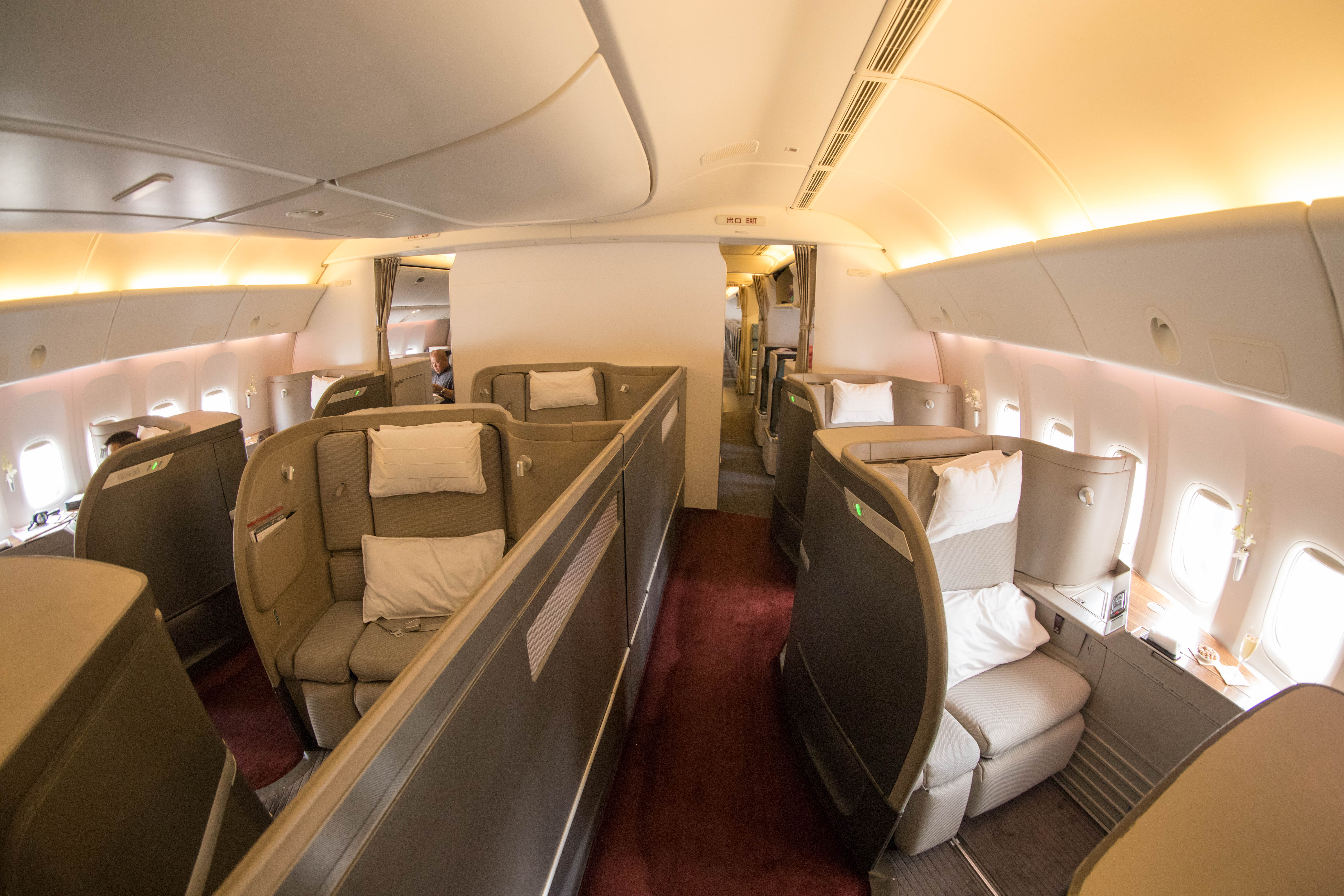 The oneworld carrier operates this product mostly on long-haul flights between Hong Kong and North America/Europe. However, it also puts it on services to select Asian cities, with the cheapest redemption being the 3½-hour flight to Beijing for 56,000 points. (Here are some other routes to access this product on cheaply.)
Learn how to make a booking in our beginner's guide to using points on Cathay Pacific flights.
Fly to China in a private suite (78,000 one-way)
China Eastern is not part of oneworld, but it is still a Qantas partner, meaning you can use your Qantas Points on their flights.
The airline has recently introduced its modern Business Class product on 787 and A350 aircraft flying to Shanghai from Sydney and Melbourne.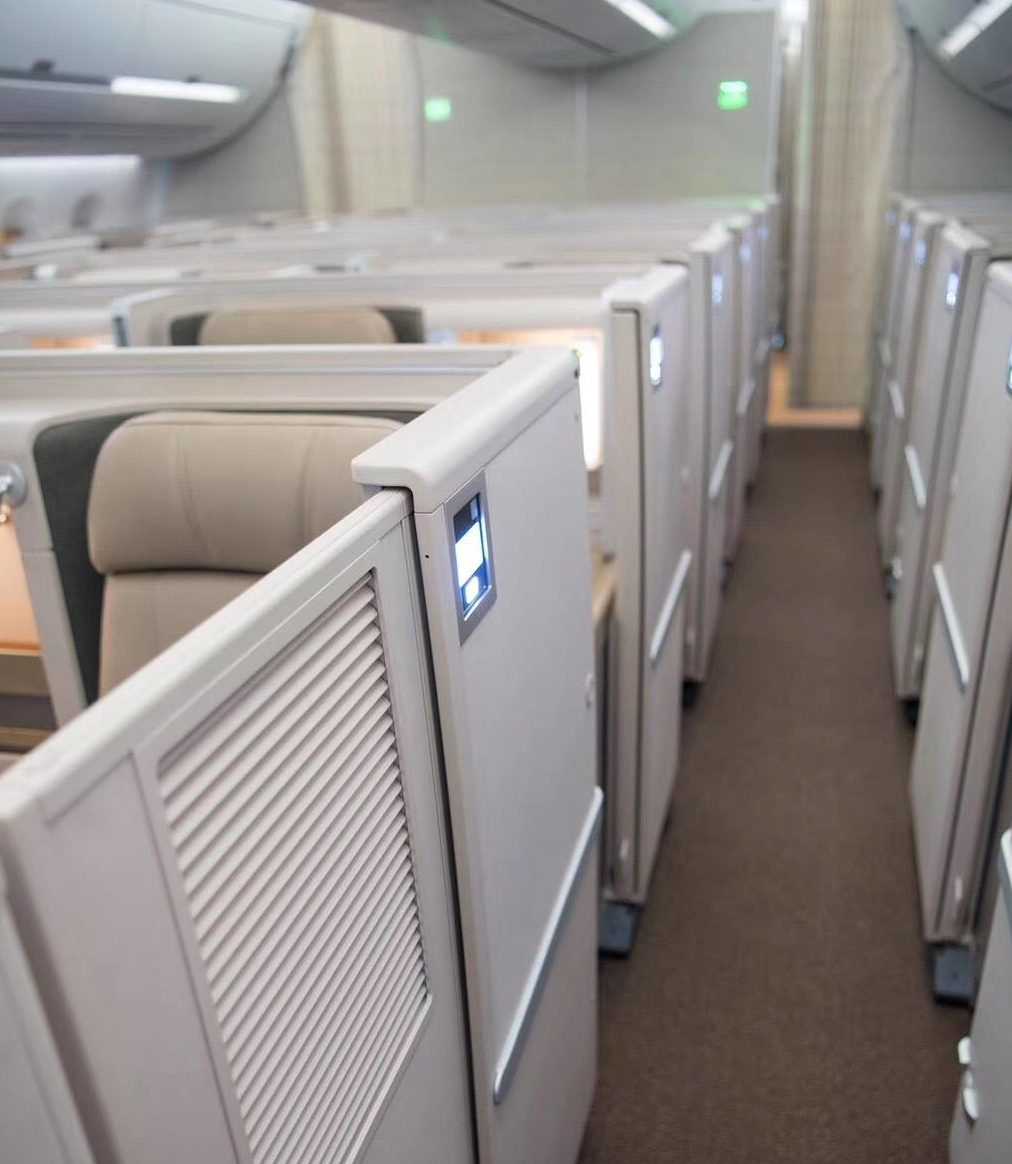 This airline doesn't have the best reputation for its soft product (meaning its customer service and dining options), but it is investing a lot in its hard product (seats).
Read more about how to use Qantas Points for China Eastern redemptions here.
Try out Qantas First Class to Singapore (90,000 one-way)
Wanna save $3000-4000 by using your Qantas Points instead of cash? Then this is a good one to aim for.
Qantas features its flagship First Class product to its Asian stopover focus city of Singapore on the way from Sydney and Melbourne to London.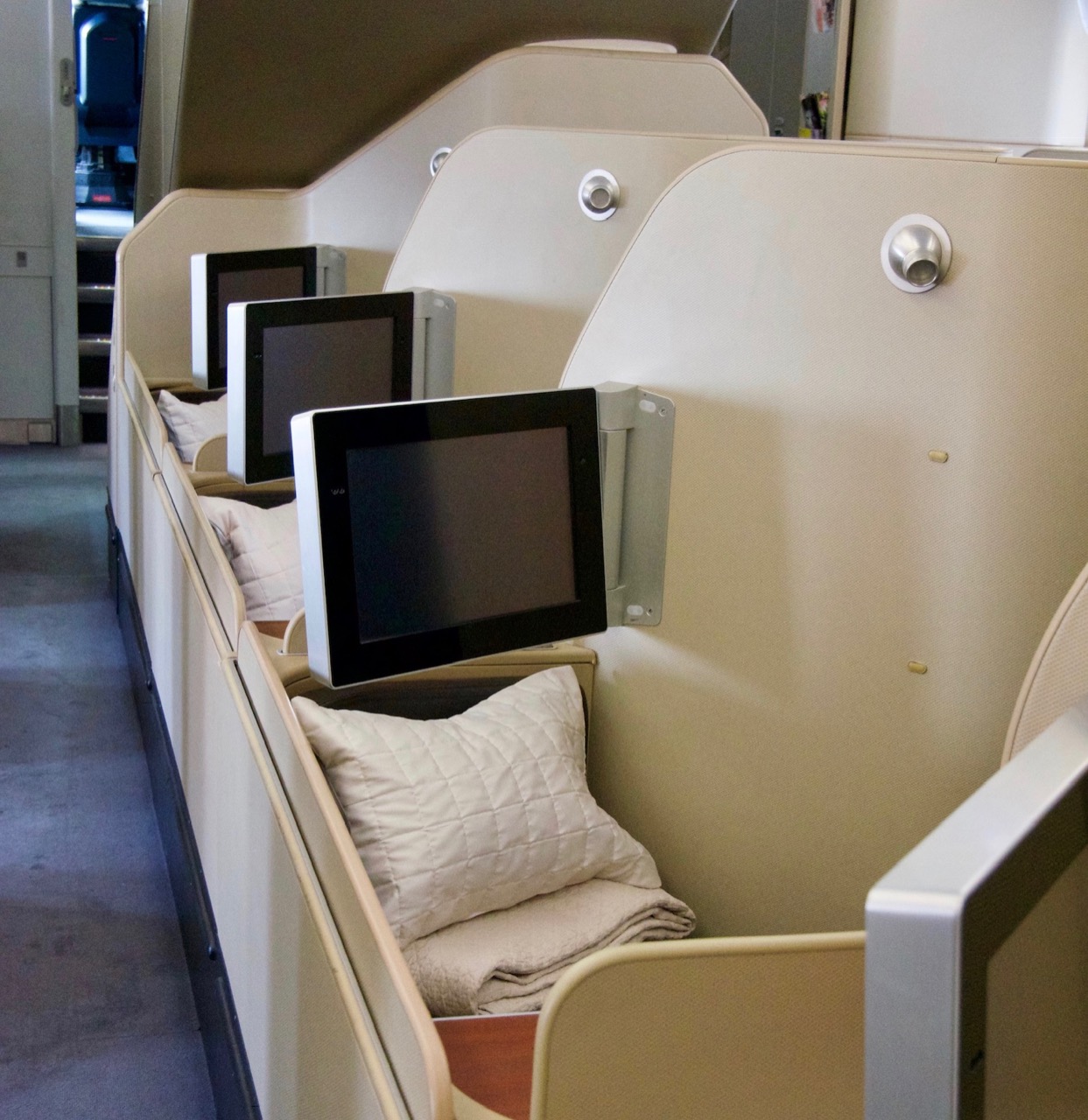 It can be really hard to find award availability on this route, so try your luck 11-12 months in advance. During the Australian summer, this product usually flies between Sydney and Hong Kong too.
Read more about what to expect and how to book Qantas First Class here. And here are some other ways to get to Singapore on points.
Sample Malaysia Airlines Business Class to Kuala Lumpur (106,000 return)
Often, it can be hard to find Business Class availability on Qantas and its partner airlines. However, award availability for two or more Business Class passengers on Malaysia Airlines flights to/from Australia is usually pretty good.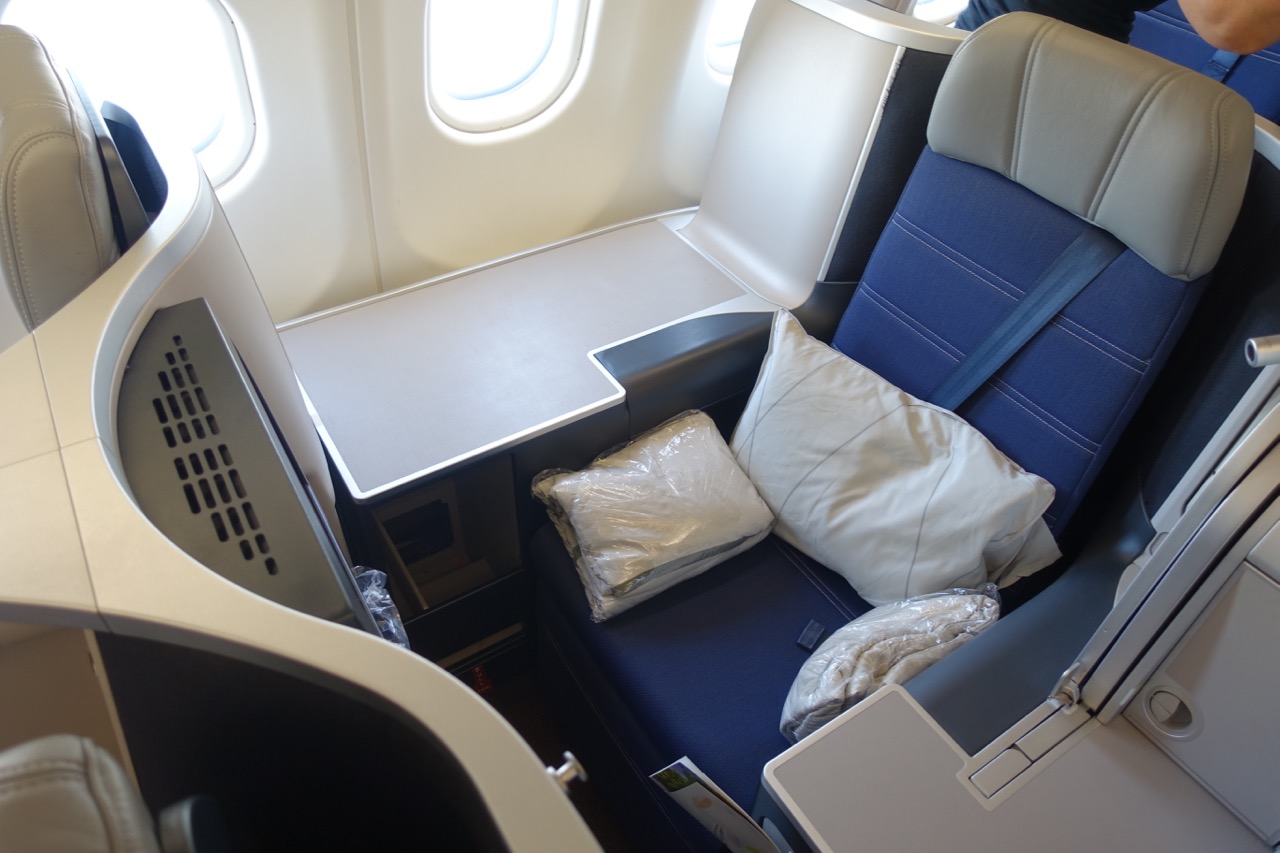 You'll get a lie-flat seat on most (if not all) flights. Travellers in Perth and Adelaide can fly to Malaysia for 106,000 points return, whilst those in Sydney, Melbourne and Brisbane can fly for 130,000 return.
Read more on how to book Malaysia Airlines redemptions here.
Experience American Airlines Business Class between New York and London (100,000 return)
This is one of the most lucrative routes in the world and Qantas has cheaper points pricing and lower fuel surcharges on American Airlines compared to British Airways.
You'll get a lie-flat seat, which is the thing that matters the most. As for the customer service, go in with low expectations and you won't be disappointed!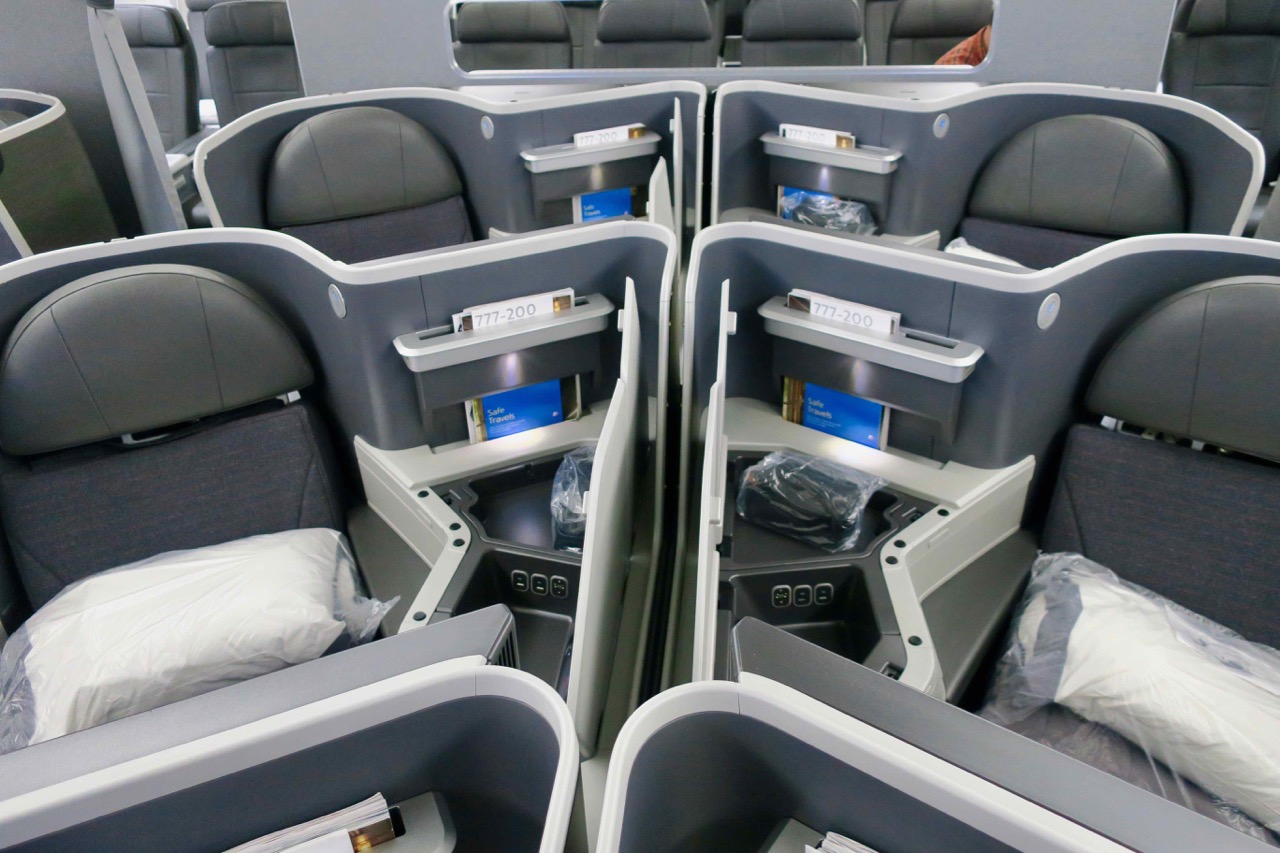 Departing New York, you'll get access to their excellent Flagship Lounge.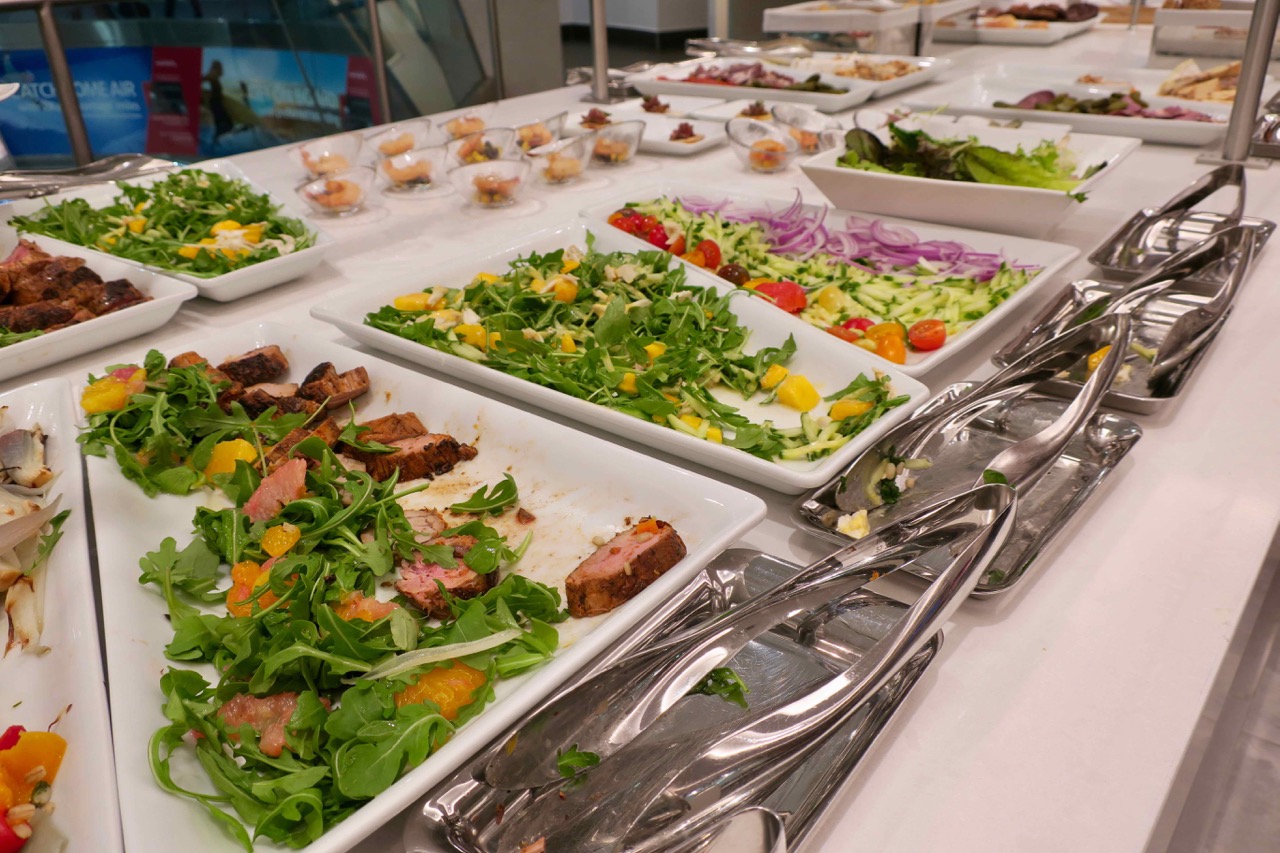 Departing London Heathrow, skip the AA lounge and go for the Cathay Pacific or Qantas one instead.
Check out our guide on how to use Qantas Points to fly between the US and Europe.
Save money on monopoly routes (16,000 return)
When flying in and out of smaller airports with little competition, whether in Australia or overseas, tickets bought with cash can be very expensive.
Say you want to fly to Lord Howe Island. The only direct flights (which are two hours or less) are from Sydney and Brisbane on Qantas, and cost upwards of $900 return.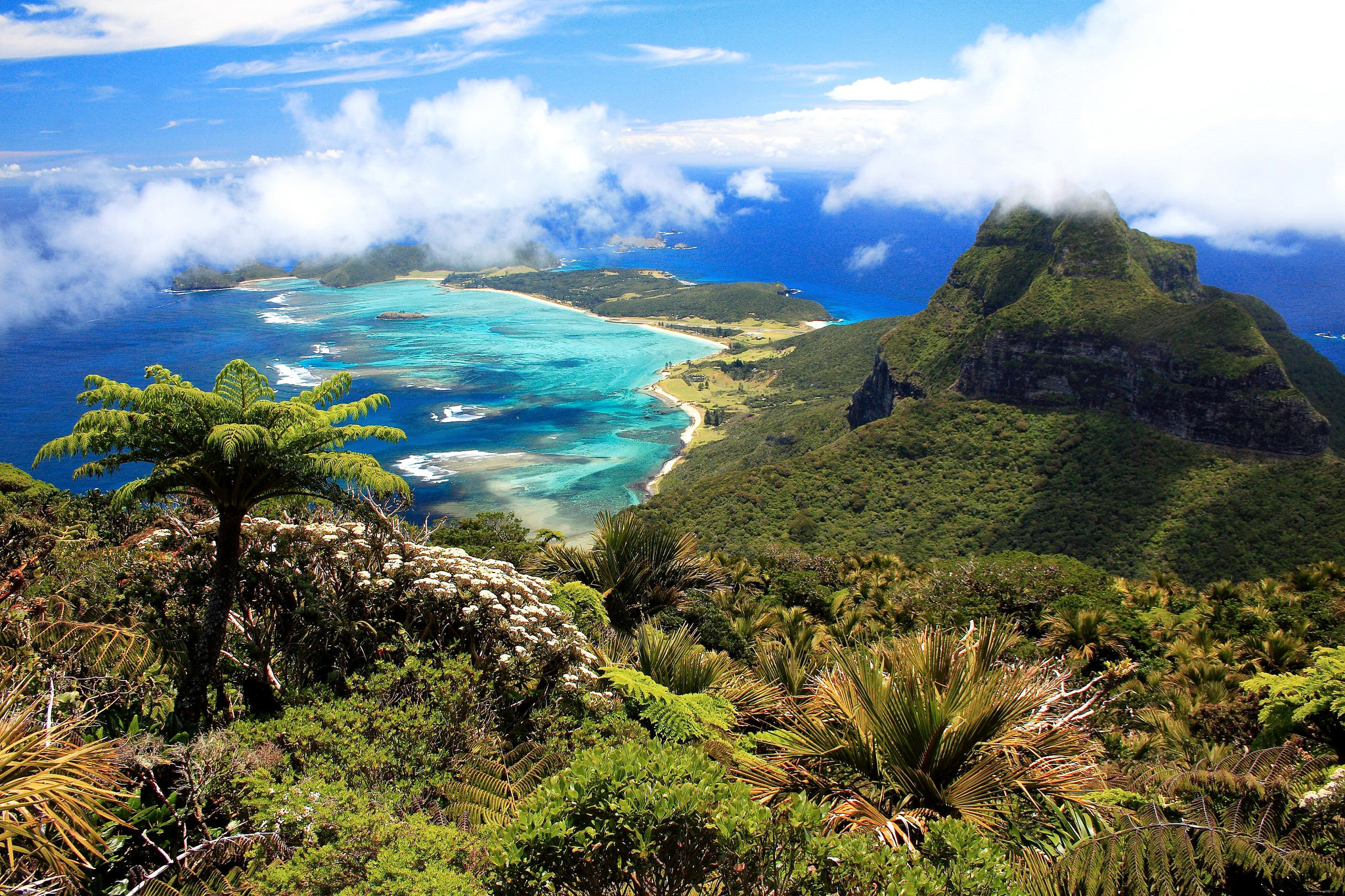 Compare that to the similarly-distanced Sydney – Adelaide flight, which with more competition, can cost as little as $280 return on Qantas.
If you are going to use your Qantas Points for Economy redemptions, these are the best routes to aim for. Just note that you'll need to quickly jump on any of the scarce award availability you find on monopolised routes.
Hop to Hong Kong in Qantas Premium Economy (90,000 return)
For the nine-or-so-hour flight from Sydney (and sometimes Brisbane) to Hong Kong, you'll enjoy more legroom and better food choices than in Economy. Here is a sample menu:
It's a good way to make your flight more comfortable without breaking your points bank.

Trek to North America in Qantas Economy (83,800 return)
Whilst Economy Class redemptions often do not represent the best value, at least you'll usually be on a jetlag-reducing A380 or 787 flying Qantas to the US.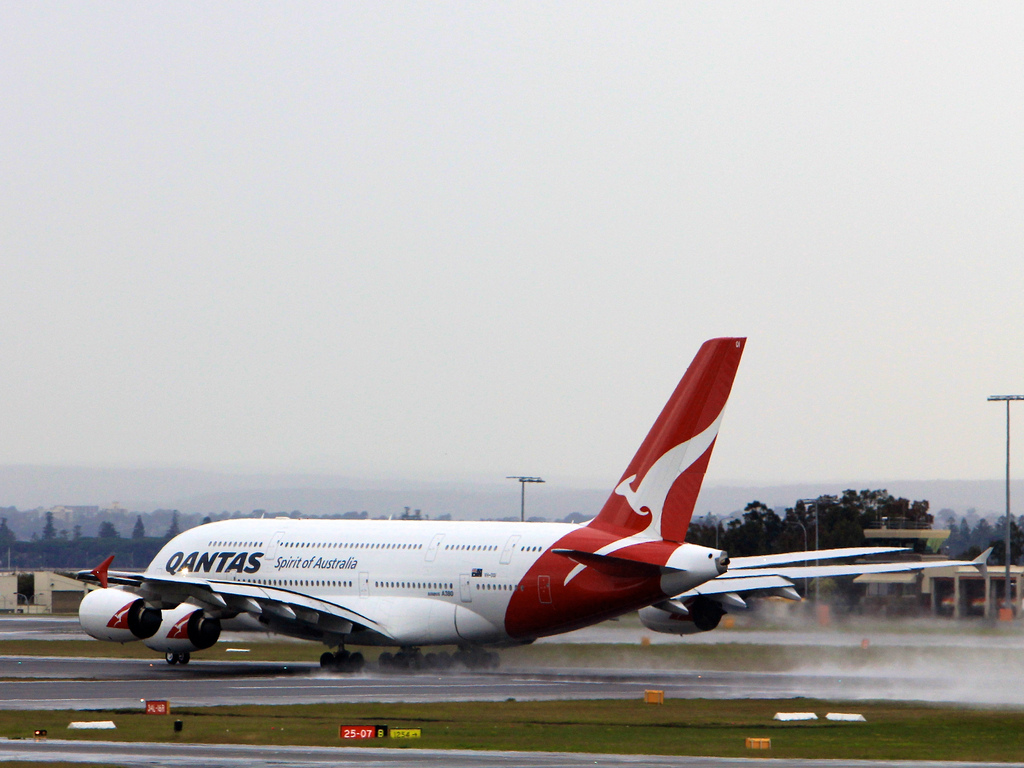 This redemption makes more sense during peak periods or if booking last-minute, when tickets paid with cash are more expensive, but the amount of required points remains the same.
Qantas flights from the East Coast to Los Angeles, San Francisco and Vancouver cost the same, whilst Honolulu is cheaper and Dallas-Fort Worth more expensive.
What has been your best-value redemption for 100,000 Qantas Points or less? I'd love to hear about it in the comments.
Supplementary images courtesy Flickr and respective airlines.
---
Looking for more inspiration for how to spend your hard-earned frequent flyer points?
Here is a comprehensive list of all of our Best Uses of Points guides. There may be some overlap but each guide has its own twist.
Qantas Frequent Flyer
Velocity Frequent Flyer
American Express Membership Rewards
Asia Miles
KrisFlyer
Etihad Guest
Emirates Skywards
11 ways to get the most out of 100,000 Qantas Points
was last modified:
August 30th, 2019
by
11 ways to get the most out of 100,000 Qantas Points
was last modified:
August 30th, 2019
by