When seeking out a new credit card, you have likely faced the option of having to choose between a credit card that earns you flexible points that can later be transferred to a frequent flyer program, or a direct-earn Qantas card, which transfers those points directly to your Qantas Frequent Flyer account on a monthly basis.
This guide takes a look at the difference between these options and outlines some things to consider when deciding which option works best for you.
What is the difference between a flexible points and direct-earn Qantas credit card?
A flexible rewards credit card allows you to earn reward points for everyday spend into the rewards program of the card provider, which can then be transferred to an airline frequent flyer program. While the airline partners differ for different rewards cards, some of the popular programs partnering with Australian credit cards include:
Prior to Qantas offering a direct-earn option, Qantas Frequent Flyer was simply a transfer option for credit card reward programs in the same way that the above-listed airline programs are today.
However, in 2009, Qantas adopted the direct-earn model, where points were earned from your credit card spend and transferred automatically into your Qantas Frequent Flyer account in a monthly sweep. This (almost decade-old) video explains the start of the Qantas direct-earn model:
What changes have occurred to earn rates over time?
Historically, most Visa cards and Mastercards, regardless of whether they were of the flexible rewards or direct-earn Qantas variety, generally earned 1 frequent flyer point for every $ spent on the card. Many people still viewed the flexible reward cards as being superior, given their ability to effectively earn in a number of frequent flyer programs rather than just Qantas.
However, the introduction of Reserve Bank of Australia regulations for credit card surcharges saw many credit card providers slash the earn rates on their cards as a direct response of these regulations. With these changes now in effect, the market appears to have favoured Qantas direct-earn cards, with many of these cards retaining their 1:1 earn rate versus many of the flexible rewards cards having dropped their rates to around half that at 0.5:1.
Competition is the likely reason that earn rates for Qantas direct-earn cards have stayed relatively high, especially with Qantas' foray into the credit card market through its Qantas Money credit cards.
Ad – Scroll down to continue reading.Minimum spend, terms & conditions apply.
Things to consider
While the earn rate for credit cards is an important feature in determining the overall value of the card to you, you should consider a number of other variables as well, including: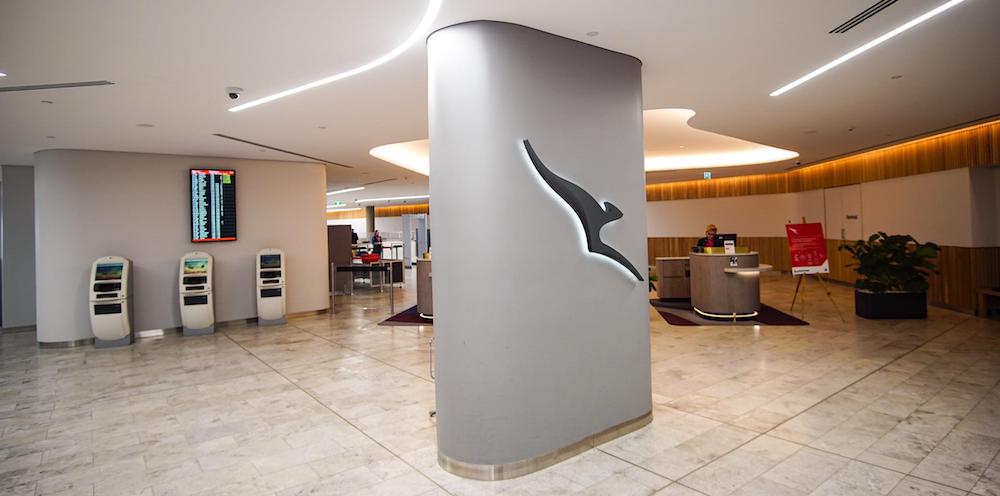 Some cards come with complimentary lounge passes every year, getting you into lounges like the Qantas Club Brisbane
Popular direct-earn Qantas credit cards
There are a number of cards that earn only Qantas Points in the market, including:
Popular flexible rewards credit cards
Some of the flexible rewards credit cards in the market include:
Summing up
For those readers who are loyal to Qantas Frequent Flyer and are looking for a high Qantas Points-earning card, then you are in luck—there are a number of direct-earn Qantas cards on the market that offer a 1:1 earn rate on a Visa or Mastercard, which are both widely accepted worldwide.
For those who are looking for flexibility with their points currency, you may find it harder to find cards with a 1:1 earn rate, however, the lower earn rate may be outweighed by the ability to transfer credit card reward points to a particular frequent flyer program as required. And that could be the difference between being able to book a reward seat and not.
Which type of credit card do you favour: a flexible rewards or direct-earn Qantas card?
Should I choose a credit card that earns flexible points or Qantas Points?
was last modified:
February 2nd, 2022
by