With the coronavirus pandemic truly clipping the wings of Qantas previously-Frequent Flyers, not a lot of points or Status Credits are being earned in the air right now.
In March 2020, Qantas extended the memberships of elite status frequent flyers by at least 12 months. Now, the Red Roo is supplementing this by gifting 50% of the status credits needed to maintain your current status.
Additionally, members with a status end date between March 2021 to August 2021 will also be offered additional support, in the form of a monthly Status Credit 'stipend' for up to six months.
'Status Credit Boost' offer details
From July 2020 to March 2021, all eligible Qantas Frequent Flyers will receive a status boost to help earn or maintain status levels easier.
Any Platinum One, Platinum, Gold and Silver member with a status end date of March 2021 to February 2022 is eligible, including those with lifetime status, Status Hold and members with complimentary status.
Here is how many Status Credits (SCs) every member is set to earn:
Silver FF: 125 SCs
Gold FF: 300 SCs
Platinum FF: 600 SCs
Platinum One FF: 1,800 SCs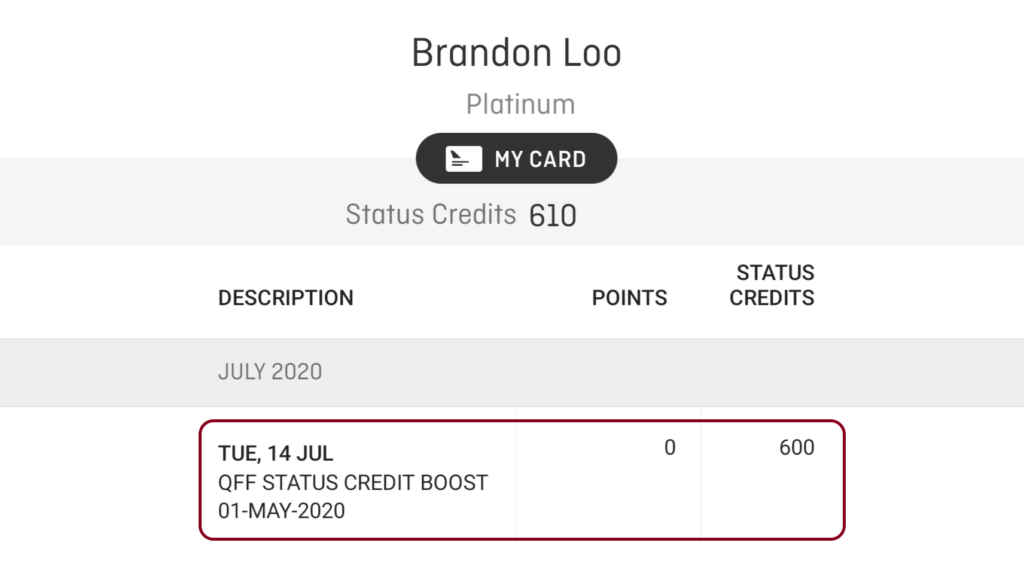 This gift will count towards lifetime status. Members with a status end date between March to June 2021 should receive this boost soon. Those with a status end date between July 2021 to February 2022 will receive the gift in their new membership year.
For reference, here is how many Status Credits and eligible Qantas-group flights are required to earn or maintain each status level.
Silver
Gold
Platinum
Platinum One
Status Credits to earn
300
700
1,400
3,600 SCs (with 2,700 from Qantas-marketed flights)
Status Credits to maintain
250
600
1,200
Eligible Qantas-group flight sectors
4
4
4
'Status Credit Support' offer details
Status Credit Support is being offered to members who are impacted the most by travel restrictions; those with a status end date between March 2021 to August 2021.
Eligible members will receive a monthly 'stipend' of bonus Status Credits which will count to reaching and keeping all tiers, plus lifetime status. However, it does not count to Loyalty, Platinum or Platinum One bonuses.
Here are the number of Status Credits that eligible members will receive each month, for up to six months:
Silver: 5 SCs per month
Gold: 15 SCs per month
Platinum: 50 SCs per month
Platinum One: 150 SCs per month
Those with an earlier status end date will get more months of support. The number of months members will be eligible for Status Credit Support depends on their status end date as follows:
Status end date
Support months
Apr 2020
May 2020
Jun 2020
Jul 2020
Aug 2020
Sep 2020
Mar 2021
✓
✓
✓
✓
✓
✓
Apr 2021
✓
✓
✓
✓
✓
May 2021
✓
✓
✓
✓
Jun 2021
✓
✓
✓
Jul 2021
✓
✓
Aug 2021
✓
Frequently Asked Questions: Status Boost and Status Support
Do Status Boost and Status Support count towards my Loyalty Bonus?
No, the bonus Status Credits from Status Boost and Status Support don't count towards any other bonuses including the Loyalty Bonus, Platinum Bonus Reward and Platinum One Bonus Reward.
Where can I see my status end date?
You can view your membership status end date on your digital card on the Qantas App. Simply click on 'My QFF' and the digital card icon top right-hand corner of the screen.
How long will Status Boost and Status Support credits last for?
The bonus Status Credits from Status Boost and Status Support will be valid until the end of the membership year in which they are awarded.
Do I still need to earn four eligible Qantas flight sectors to earn or maintain status?
Yes, Qantas has not waived the four eligible sector requirement to earn or maintain Qantas status tiers.
Do I need to register for Status Boost or Status Support?
No, the bonus status credits will be gifted to you automatically, if eligible. No further action is required.
---
The article below is the previous version, in relation to Double Status Credits offers.
Why are Qantas bonus Status Credit offers useful?
Booking a flight with Qantas during a bonus Status Credit promotion means that you can get to elite status more quickly. That unlocks benefits such as priority check-in and boarding, lounge access and upgrades.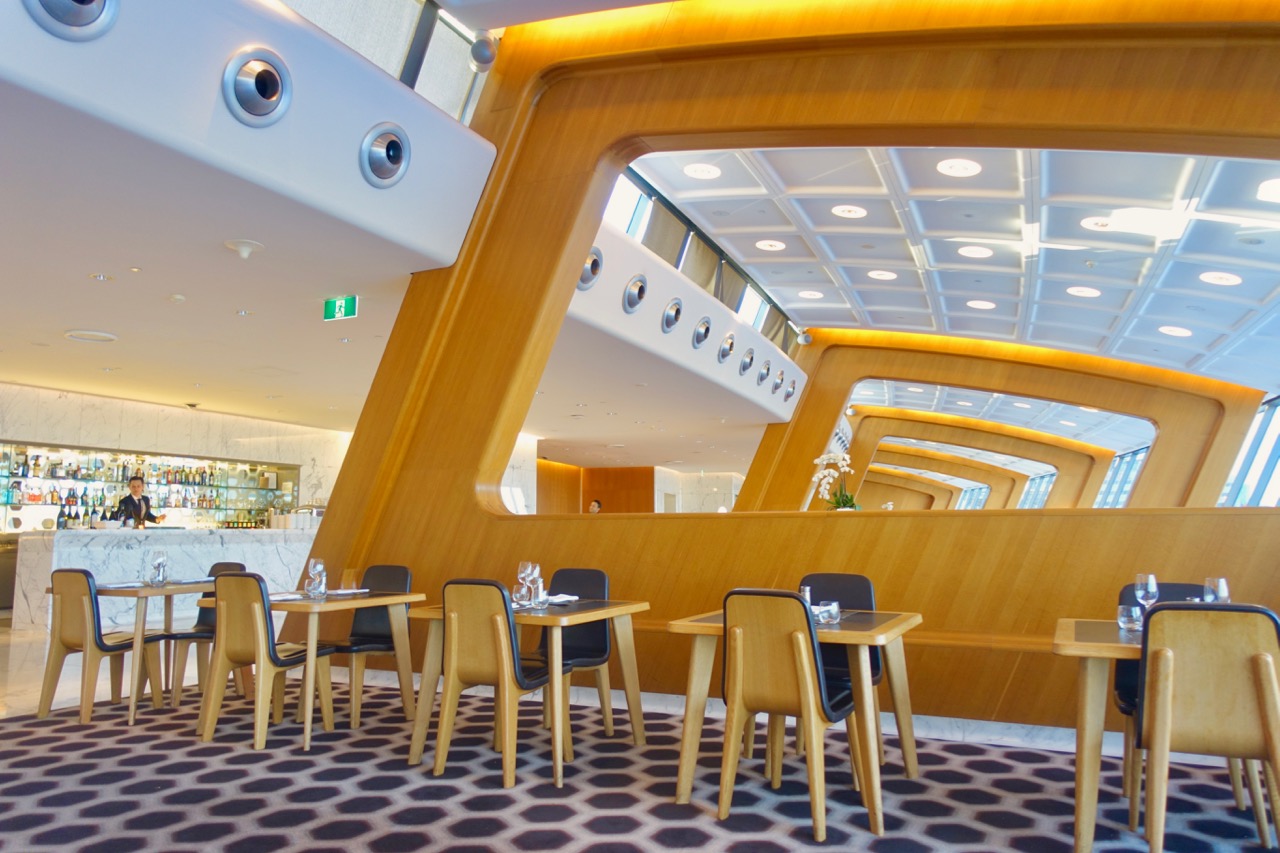 What has happened to Qantas bonus Status Credit offers in 2020?
Last year, we saw three bonus Status Credit promotions run (in February, August and October). In contrast, this year, we've only seen one public offer (in February).
As per Australian Frequent Flyer, it seems Qantas Frequent Flyer has decided that these offers had become too frequent and has decided to target them to specific members.
Plus, the impacts of COVID-19 mean Qantas is currently focusing on keeping member's status tiers extended and offering Status Credit support, rather than offering Double Status Credits while flying is quite restricted.
How to increase your chances of getting targeted for Qantas bonus Status Credit offers
Perform a search for a flight you are interested in
Wait a day
Check your email inbox to see if you have been targeted for a bonus Status Credit promotion
If successful, you will generally get a 25-50% bonus Status Credit offer for a few days.
Here are some of the best routes to take advantage of bonus Status Credits promotions on.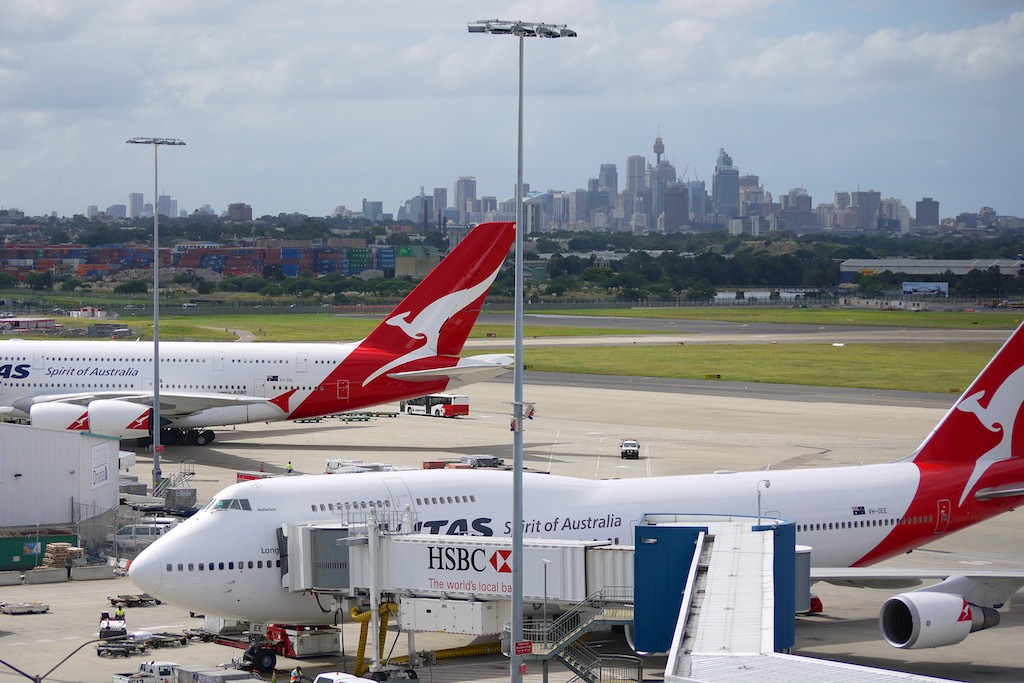 Qantas Status Credit Offer history
Qantas has offered double Status Credits for 3-5 days during these months:
February 2020
April-May 2019 (Qantas Business Rewards members only)
February 2019
October 2018
August 2018
February 2018
September 2017 [targeted offer]
You can see that these promos tend to be offered every 2-6 months (based on data collected since September 2017).
Summing up: should you take advantage of these offers?
Bonus Status Credit promotions are a great way to reach a higher status tier in a cost-effective way. Therefore, it's worth taking advantage of this offer if you have some travel planning to do.
Just make sure to not fall foul of the terms and conditions. Remember to register first, make your booking during the promotion period for the specific travel dates permitted.
Also, only certain QF-numbered flights operated by Qantas are usually eligible. That means that those operated by Jetstar Group, oneworld and other partner airlines are often excluded.
You may also be interested in promotions to boost your Qantas Points balance.
How have you boosted your status earn using these promotions?
Qantas unleashes a 50% Status Credit gift to elite frequent flyers
was last modified:
July 15th, 2020
by