Hilton Honors points are great for redemptions at high-value Hilton-chain properties. While you can earn points through stays and credit cards, it is often easier to buy a large number of points when there is a promotion going.
This guide will walk you through all the steps needed to purchase points from Hilton.

Account requirements
In order to purchase points, your accounts need to fulfil one of these criteria:
Be at least 90 days old, or
Be at least 30 days old with eligible hotel stay activity, or points earned from partners.
New accounts under 30 days cannot purchase points, even if an eligible hotel stay has been recorded.
Members can purchase up to 80,000 points a year (excluding bonus points which are added separately). Each block of 1,000 points costs US$10 (AU$14.25 at the time of writing).
This represents a cost of 1.4 Australian cents per points if purchasing without a promo, which is quite high and not recommended unless you urgently need points.
During promotions, the price per points can drop to as low as 0.7 Australian cents per point, which is better value.
How to purchase points
If you do not have a direct link to a promotion, start by logging into your account and looking for 'More Ways to Use Points' on the dashboard (or click this link).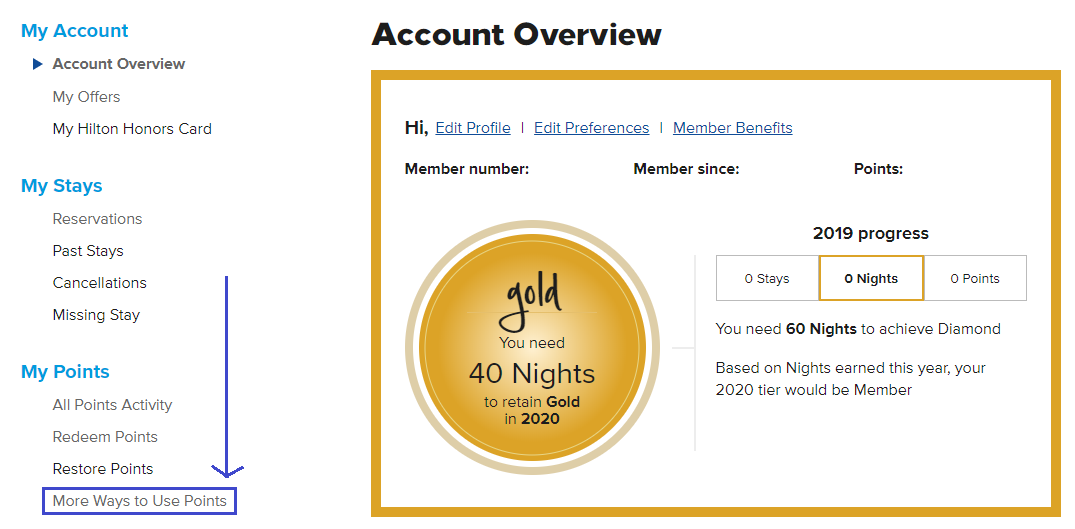 On the next page, look for 'Buy more points'.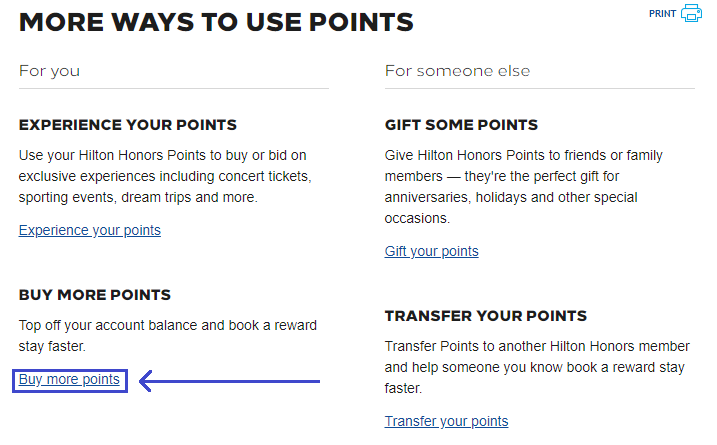 On the final page, you will be able to choose how many points to buy, including any promotional offers.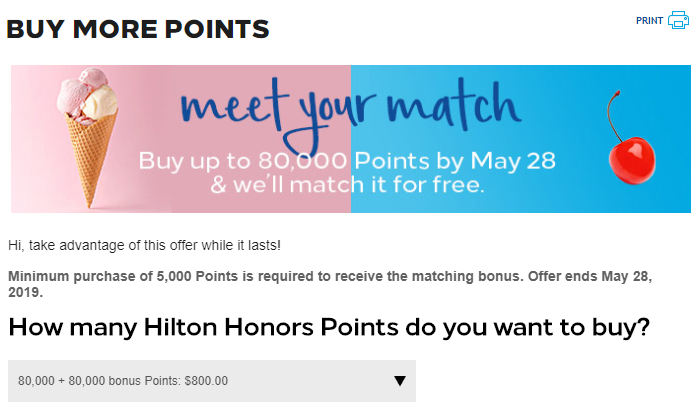 In this example, we are purchasing 160,000 points for US$800, or about AU$1,139, which equates to 0.71 cents per points.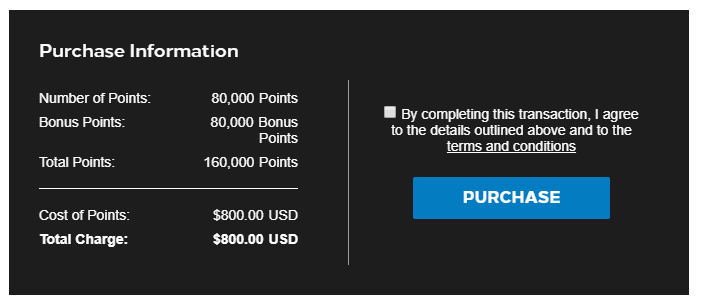 Ad – Scroll down to continue reading.Minimum spend, terms & conditions apply.
Pooling points
If you are travelling with other Hilton Honors members and want to pool your points together for a stay, you now can!
On the dashboard, select 'Pool your points'.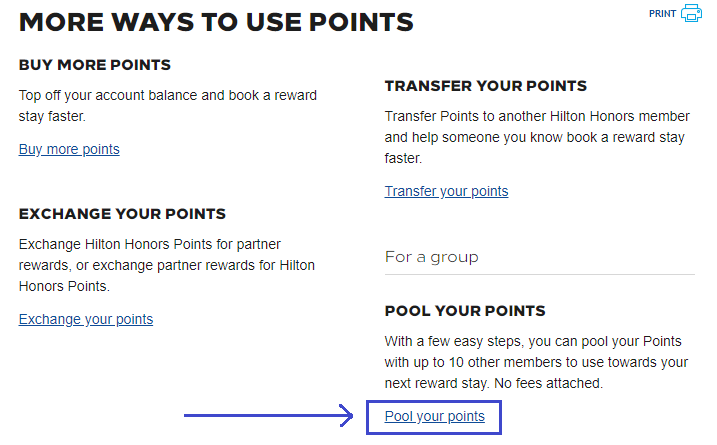 On the next page, you can invite up to 10 other Hilton Honors members via name and email address, and pool your points balances together to get that reward night.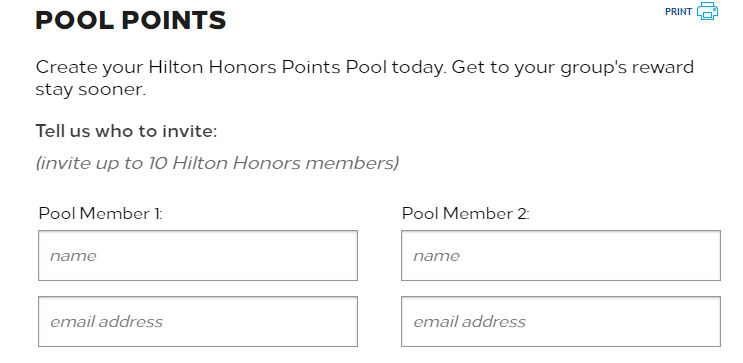 In practical terms, it means you and your partner or family members could each purchase up to 160,000 Hilton Honors points through the promotion, and pool your accounts together to redeem for an even bigger reward stay.

Transferring points
Eligible accounts can send Hilton points to other users, up to 500,000 points per year. A receiving account can take in up to 2,000,000 points per year.
Each account is also limited to making six transfers and six pooling transactions per year. Click here to transfer your Hilton points.
Summing up
Hilton Honors are fairly generous when it comes to points – you can buy, gift, transfer or pool points with other fellow travellers, making it easy to build up a balance big enough for your next redemption.
This content contains affiliate links from which Point Hacks may earn commissions from transactions generated from new customers, bookings and general enquiries. Find out more here.
How to buy Hilton Honors points
was last modified:
December 15th, 2021
by