With the right planning, buying wine and earning bonus Velocity Points could help get you into that Business Class seat faster. Enter: Virgin Wines and the Velocity Wine Store.
Virgin Wines revolves around subscriptions, but you can mix and match drops to create your own bespoke cases. Velocity Wine Store is more similar to Qantas Wine. But both are operated by Laithwaites and you can buy single bottles and mixed cases on demand.
They're both slightly different approaches – but in the end, you get wine and points, so all is well. Here's what you need to know about earning Velocity Points with wine.
Note: The following information was collated ourselves and we do not have a commercial partnership with Virgin Wines or Velocity Wine Store.
What is Virgin Wines?
Virgin Wines is a separate company from Virgin Australia, but it has a partnership with Velocity Frequent Flyer so you can earn Velocity Points on your spend (excluding shipping).
Standard: earn 2 Velocity Points per dollar.
Wine Plan member: earn 3 Velocity Points per dollar.
If you're eager to try new wines on a regular basis, Virgin Wines might fit the bill. Under a Wine Plan, you'll get a shipment of a dozen wines every 12 weeks and at Christmas. Cases range from $169.99 to $219.99 per shipment, but delivery fees apply unless you pay $39.99 a year for a separate Unlimited membership, which then waives the delivery charges.
New members get a great deal – a mix of cash discounts, bonus points and extra wines are usually part of the package for the first case. You can pause, delay or cancel your subscription at any time, so it doesn't hurt to give the first case a go and decide whether to keep your membership afterwards.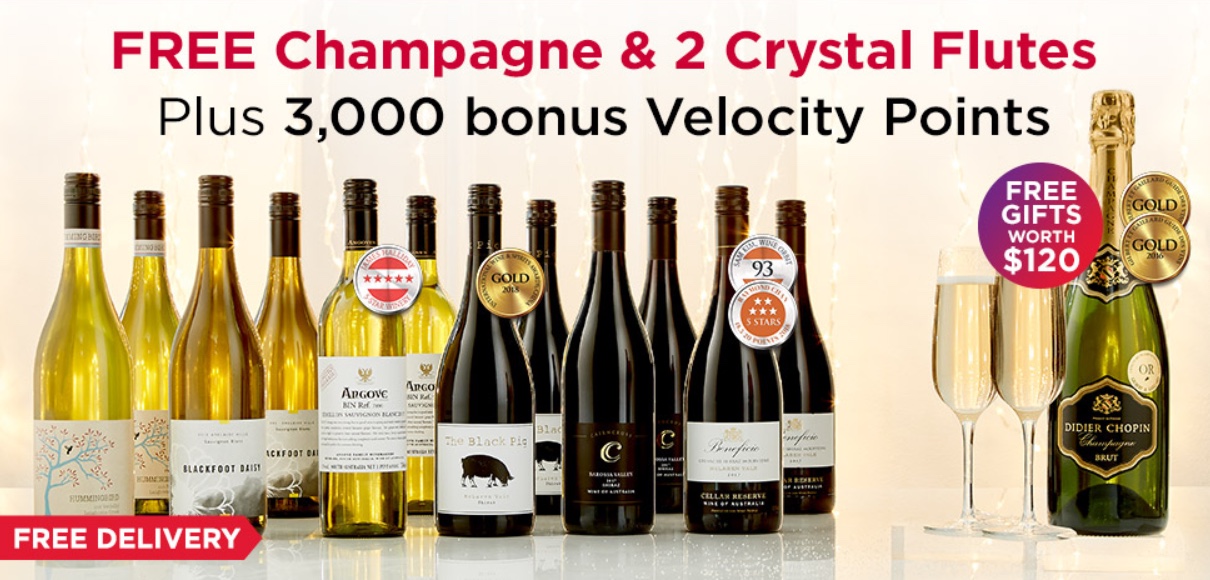 Ad – Scroll down to continue reading.Minimum spend, terms & conditions apply.
What is the Velocity Wine Store?
The Velocity Wine Store is a reskin of the Laithwaites website. There are no subscriptions to deal with here – you just pick and choose what bottle or cases you want to earn two Velocity Points per dollar. Similar to Qantas Wine, the Velocity Wine Store occasionally puts bonus points on the table for selected cases.
One recent example was 5,000 bonus Velocity Points for a case of twelve Chardonnays (Mino & Co. A Growers Touch Chardonnay 2021) for $143.88. That's not bad, given a similar deal on Qantas Wine requires a spend of $222 (Thistledown Gorgeous Grenache Dozen) to get the same bonus points.
Along with the standard points earn, you'd effectively be earning 36.7 Velocity Points per dollar with that bonus offer in place.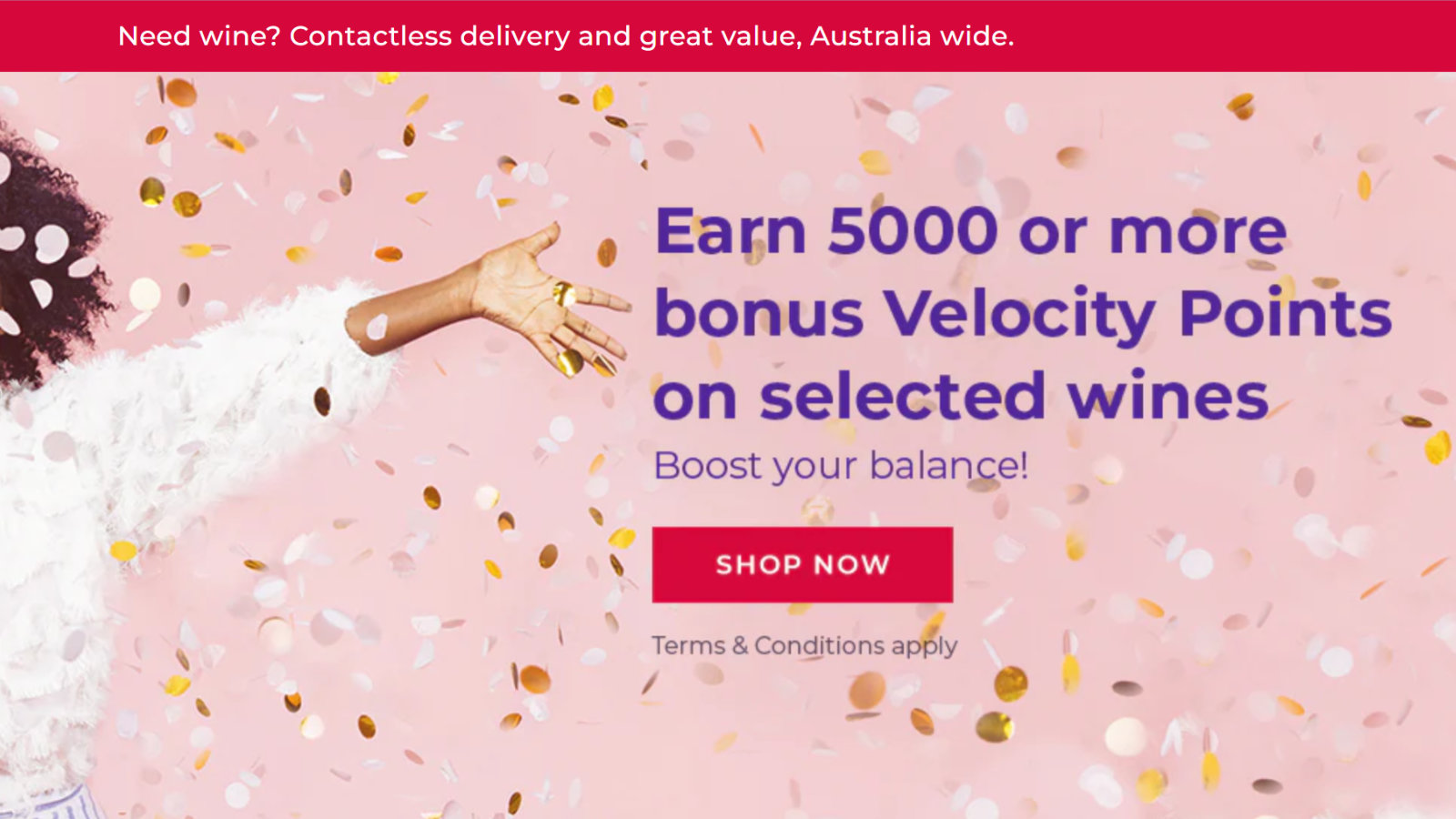 You can also redeem Velocity Points for purchases. You'll get around 0.6 cents per point, which is on par with using points for retail purchases. You'll enjoy far better value using points for reward flights on Virgin Australia and partners.
Is it worth earning Velocity Points on wine?
There can be good deals available, particularly at the Velocity Wine Store. If you're not a hardcore oenophile, then the Virgin Wines subscription probably isn't for you anyway.
Subscriptions aside, both Virgin Wines and the Velocity Wine Store stock a similar range of products at identical prices.
Buy through Virgin Wines if you already have a Wine Plan and/or Unlimited delivery subscription, as your standalone orders will still benefit from three points/dollar (Wine Plan) and free shipping above a certain threshold (Unlimited).
Buy through the Velocity Wine Store if you don't have benefits through Virgin Wines and/or there is a good bonus on Velocity Points for cases.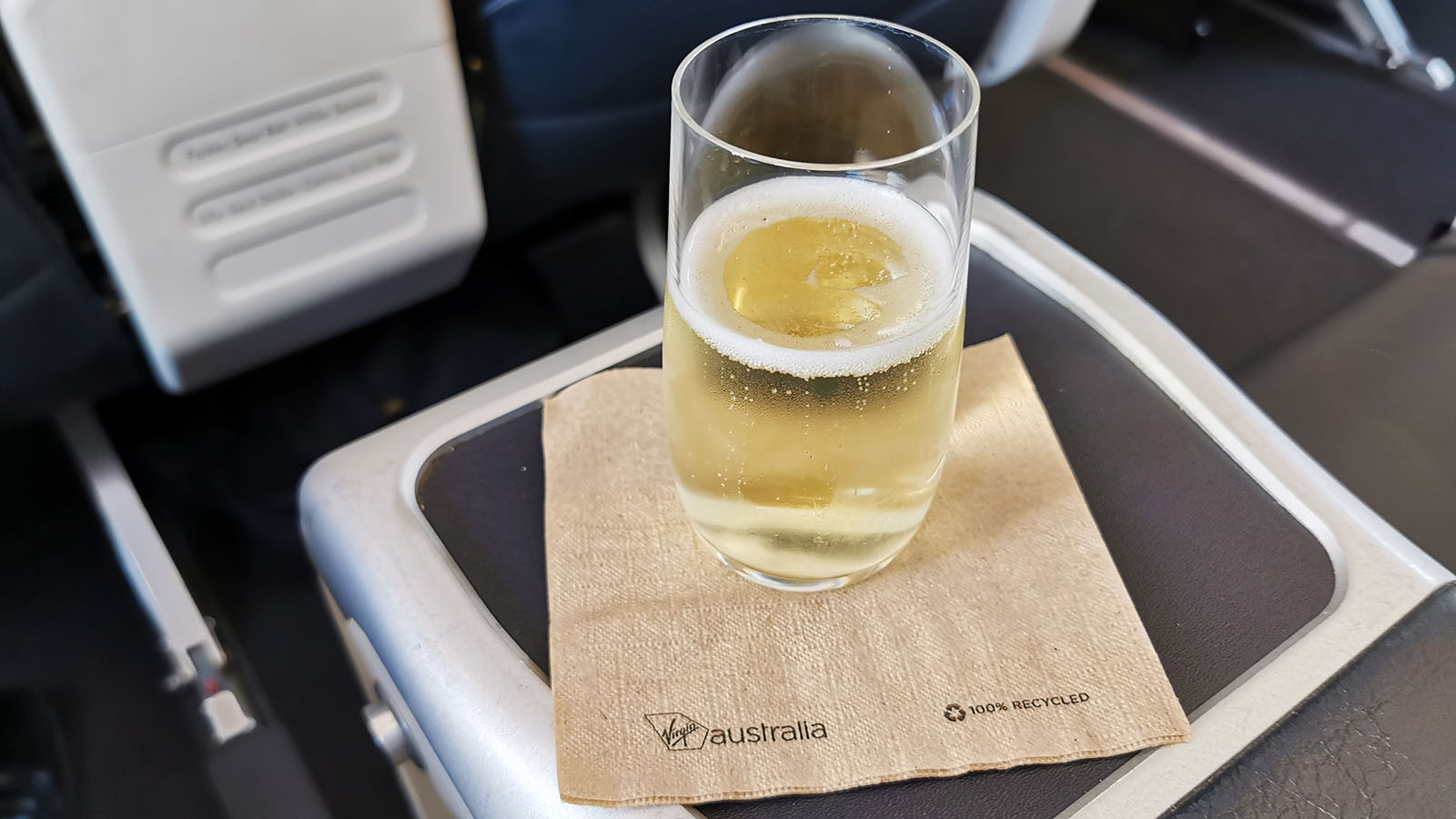 Much like other wine retailers, the pricing of products on either website can be hit-and-miss compared to local chain giants such as Dan Murphy's. But it's worth noting that many wines stocked by Laithwaites don't appear at big-box liquor stores, so it's difficult to make a comparison.
For one that does appear on both – the Didier Chopin Brut Champagne – it's $60 a bottle through Dan Murphy's marketplace. Virgin Wines and Velocity Wine Store have it for $80 a bottle, unless you buy 12 bottles in which case it becomes $54 a bottle.
Both websites accept American Express, Mastercard and Visa. American Express has previously run cashback promotions in conjunction with Virgin Wines and Laithwaites, such as $50 off a $150 spend. Be sure to check your Amex Offers tab before purchasing to see if there are any new deals.
Summary
The Velocity Wine Store and Virgin Wines – both operated by Laithwaites – offer at least two Velocity Points per dollar on purchases. Along with bonus points on cases, you can get great value topping up both your cellar and points balances.
You might be wondering how it compares to Qantas Wine. Essentially, Qantas Wine is a bigger outfit that also stocks established brands such as Penfolds and St Hallett. If you'd rather buy wines you already know while earning Qantas Points, then Qantas Wine may be the way to go.
Velocity Wine Store and Virgin Wines take a different approach, focusing more on smaller, family-run wineries instead.
---
Stay up to date with the latest news, reviews and guides by subscribing to Point Hacks' email newsletter.
How to earn Velocity Points with Virgin Wines & the Velocity Wine Store
was last modified:
January 25th, 2023
by