Flybuys is a big loyalty program with many partners apart from Coles. These partners sometimes have amazing promotions that will give you tens of thousands of flybuys points, which could be enough for a Virgin Australia Business Class flight (pending the outcome from voluntary administration) or a few hundred dollars off your supermarket shop.
Here are some of the better promotions out there right now. This page will be updated regularly.

The latest bonus points promotions from Flybuys
was last modified:
August 17th, 2020
by
Get 10,000 bonus flybuys points at Coles [targeted]
The ever-popular Coles offer is back, although this time around it's targeted at certain individuals. Earn 10,000 Flybuys Points by doing four weekly shops of a certain amount at Coles.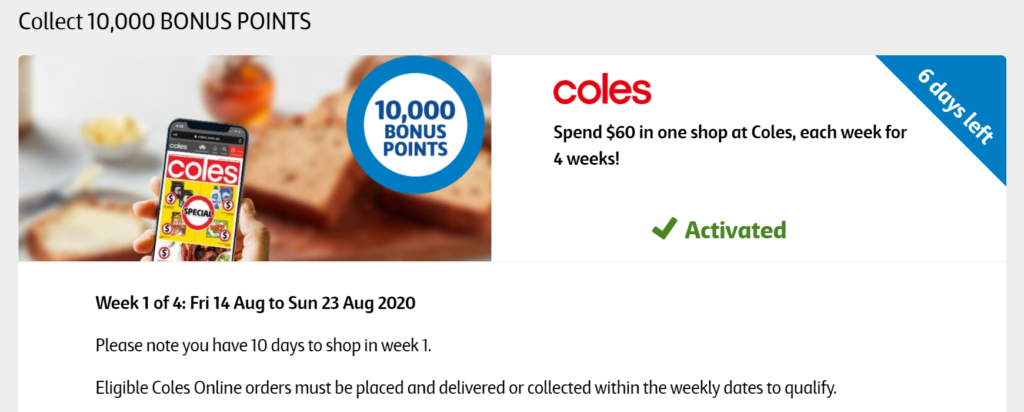 Anecdotally, the weekly spend targets will range between $50 to $150, depending on a number of factors including your shopping activity. We have strategies on how to keep this number lower by spreading out your shopping at multiple stores.
This current offer is open for registration until Sunday 23 August 2020. If targeted by email, you will need to accept the offer and complete your Week One shop by then. The following three shops then have to be completed each week thereafter.
Get up to 20x bonus flybuys points with Catch.com.au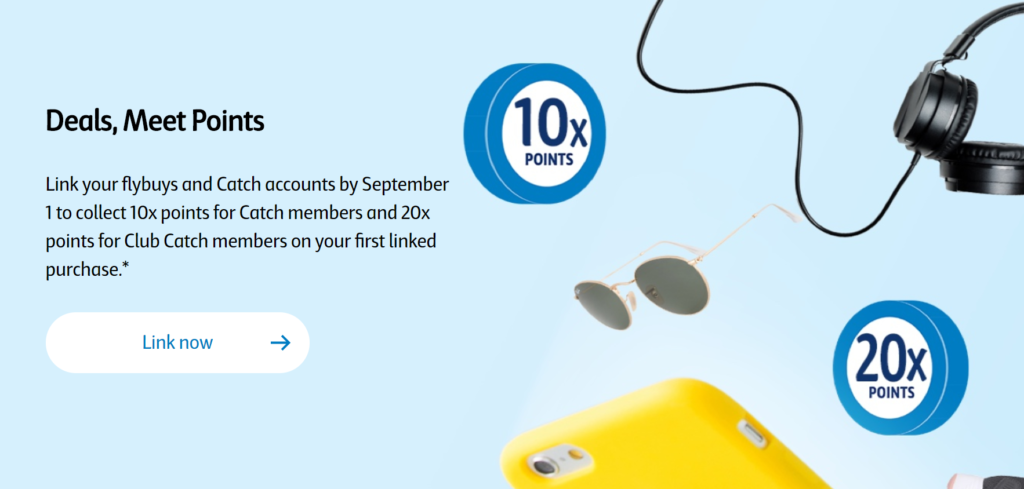 Although Flybuys is no longer in bed with eBay, the loyalty giant is now joining forces with Catch.com.au. For a limited time, link your Flybuys account to catch and earn 20x bonus points for Club Catch members, or 10x bonus points for all other members.
You must link and make the transaction by 1 September 2020. Only the first linked transaction made during this time will earn the bonus points, which will typically be credited within 48 hours of the purchase but may extend up to 14 days.
Sign up for an Optus Plan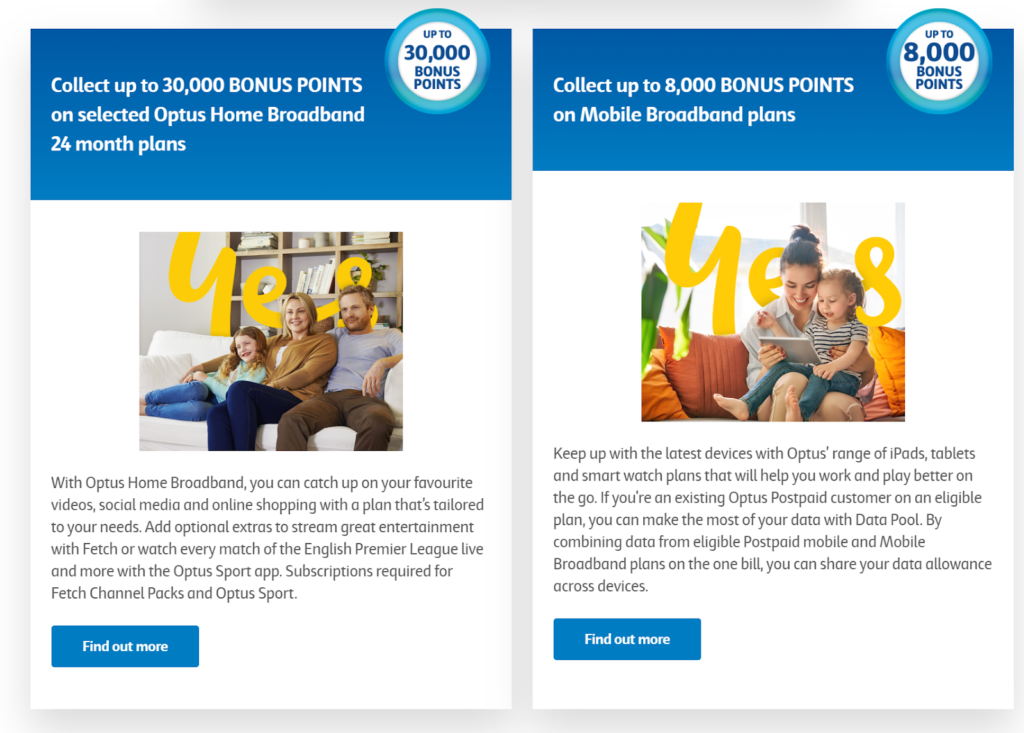 Optus offers bonus flybuys points on many plans covering phones, handsets, home broadband and mobile broadband. The offers available may change without notice and be targeted at specific members.
In general, you'll need to sign up to a specific plan and stay connected for at least 3 months to get the bonus points. Most offers are for new Optus customers, but sometimes there are 'legacy customer offers' if you're looking to re-contract.
See the Optus partner page to view the latest sign-up offers.
Switch to Kleenheat gas
Kleenheat has a longstanding partnership with flybuys with many ongoing offers. The current switching bonus is 10,000 flybuys points, and you also get 35% off natural gas usage for two years and the normal earn rate of 1 point per $1 spent on bills.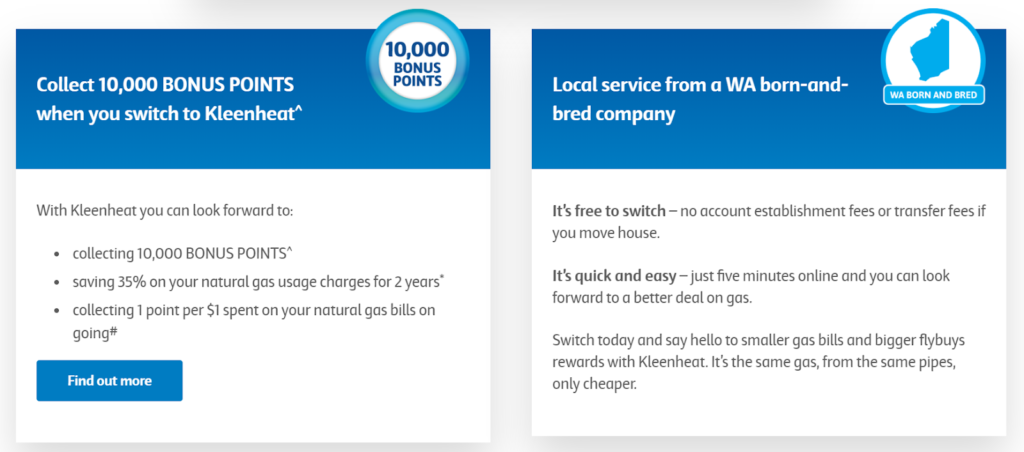 There may be better offers particularly when we reach winter, so keep an eye on the Kleenheat partner page.
Recurring Coles challenge
flybuys tries very hard to keep its members engaged, and one of its most popular deals is the four-week challenge at Coles. This runs a few times a year (the last one was March 2020).
Essentially, you will be given a target amount to spend at Coles for four weeks in a row, to earn 10,000 bonus flybuys points or $50 off your next Coles shop. The target amount usually ranges from $40 to $120 a week, depending on how much you've spent previously.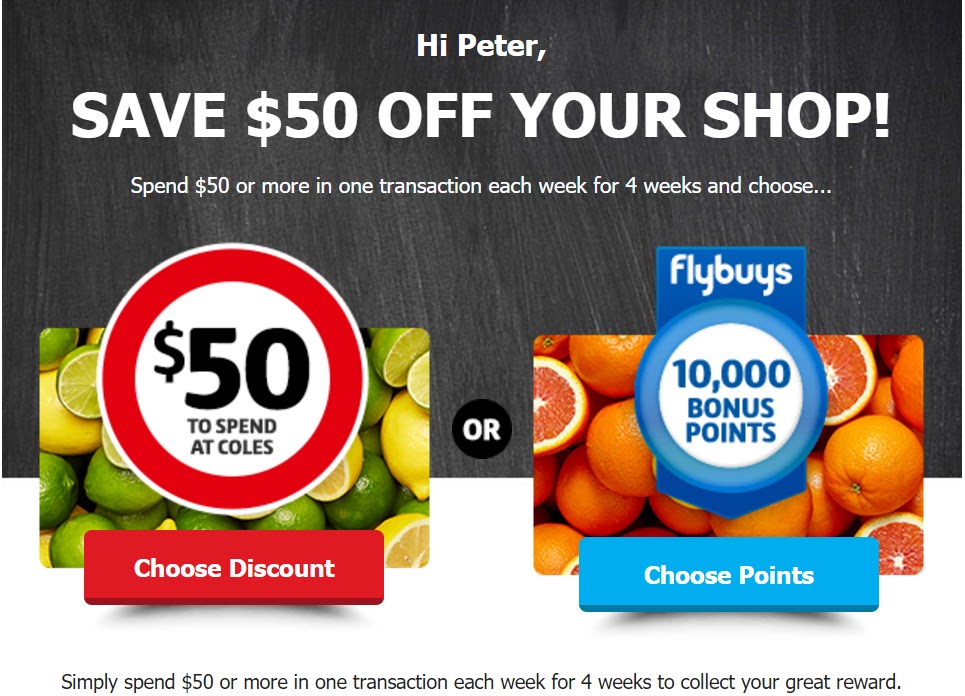 Always choose the bonus points! It's more flexible, you can convert it to Velocity Points, or you can still use it to get $50 off Coles shopping down the track if you decide to.
New Coles Online customer codes
New Coles Online customers can earn bonus flybuys points by using one of these coupons.
| Bonus flybuys points | Minimum spend | Promo code |
| --- | --- | --- |
| 10x flybuys points | $100 | FLYBUYS10 |
| 4,000 points | $200 | FLYBUYS4K |
Full terms and conditions are explained here. Coles Online may not be available at the moment because of the coronavirus restrictions in place.
Buy from Fitbit or Garmin: 10 points per $1
Wearable tech competitors Fitbit and Garmin are both offering 10 flybuys points per $1 spend on their online stores. For example, a $399.95 Fitbit Ionic would earn 3,990 flybuys points while a $129 Vivofit Jr 2 would get you 1,290 flybuys points.
Full list of flybuys partners
The full list of flybuys partners will show their latest points promotions. Be sure to click on the individual partner to find out more details.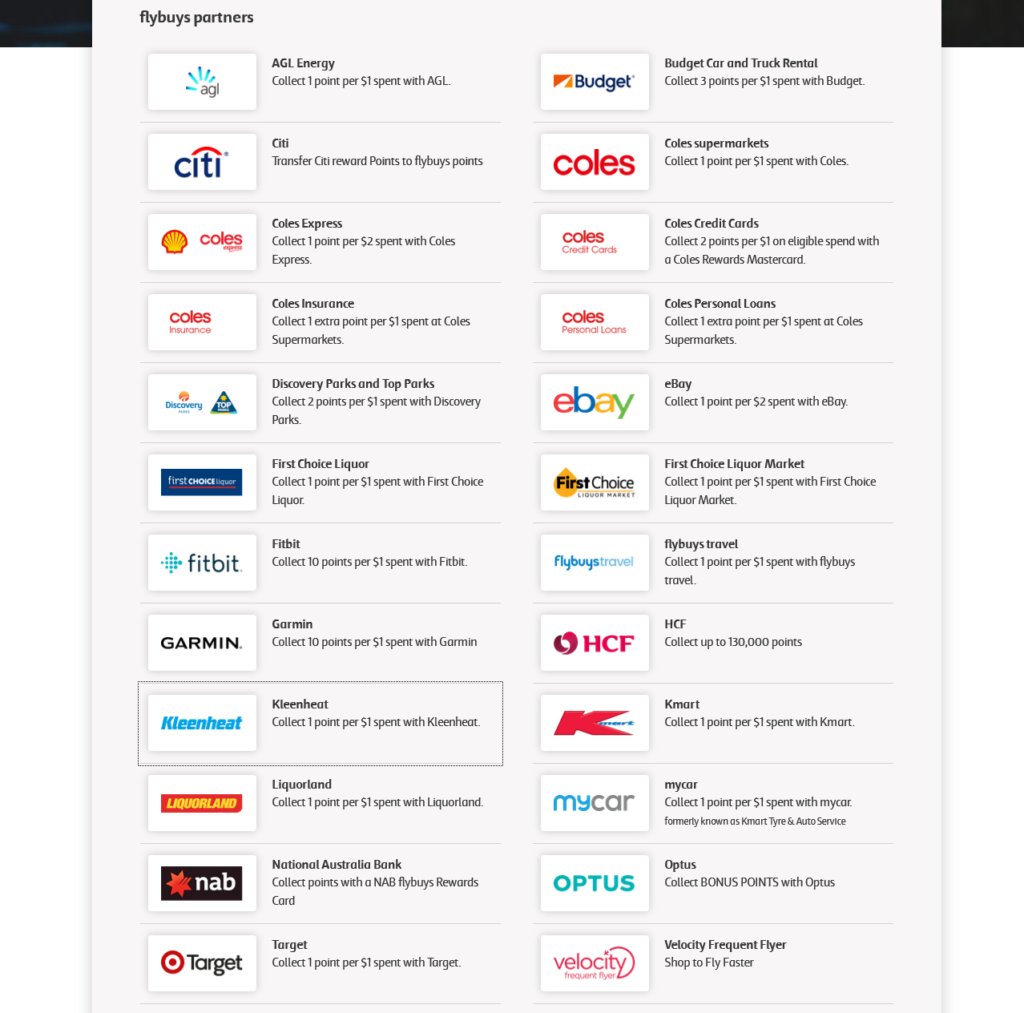 Summing up
Big flybuys points offers can be found with its various partners, especially the bigger companies that want you to sign-up for an ongoing service.
Be sure to check the promotion terms and conditions carefully and shop around with other providers, as it might not work out to earn more flybuys points on a product that is overpriced compared to its competitors.
But if the deal fits your needs, then it could give your flybuys balance an extra boost, and help you reach your travel goals sooner.
The latest bonus points promotions from Flybuys
was last modified:
August 17th, 2020
by