United Airlines MileagePlus is one of the few programs that allow you to purchase miles to then redeem on Star Alliance partner airlines like Singapore Airlines, ANA and Air New Zealand. This is especially useful for cheaper Business and First Class redemptions internationally, particularly in Asia and other select international routes.
Deals are often run that enable you to purchase miles for cheaper or get a bonus allocation on top. Check the latest offers in our dedicated guide, then come back here and read on for the actual instructions and things to look out for with buying United MileagePlus miles.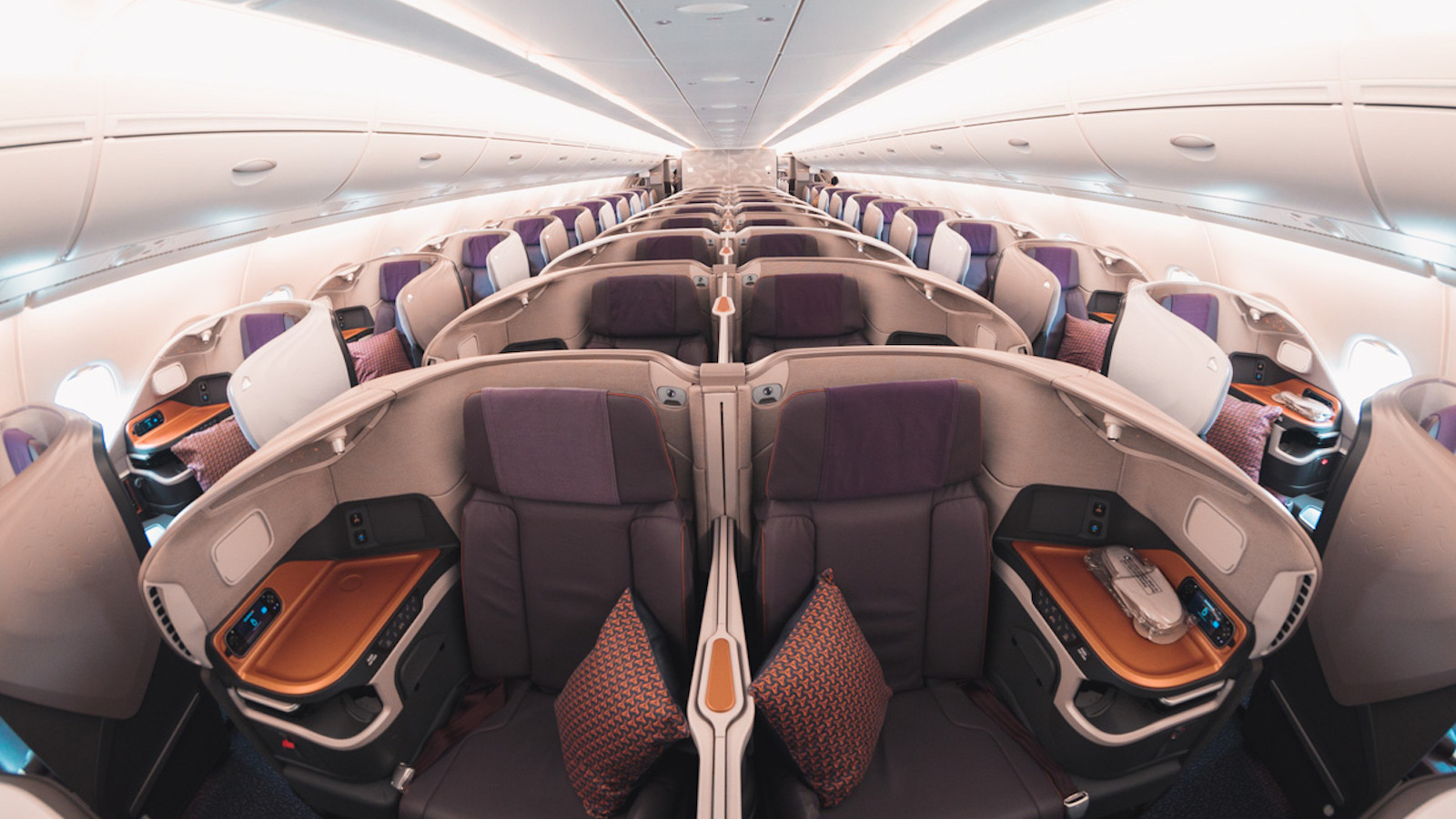 What do I need to know before purchasing United MileagePlus miles?
First up, the good news. United miles never expire and you won't require any annual earn to keep your existing balance. This is useful for people who don't frequently engage in the MileagePlan program, which would probably include the vast majority of Australian readers.
When you first buy miles there is a chance that you might have the transaction blocked or 'on hold' until MileagePlus can verify your account. This can be frustrating when you're buying miles for instant redemption. Thankfully, this doesn't happen too often from what we've heard. Also note that:
You can purchase a total of up to 175,000 miles per calendar year, including bonus miles
There is a minimum purchase of 2,000 miles per transaction
Points.com (the payment processor) usually limits further purchases if you exceed 4 transactions within 30 days on the same credit card. You may be able to get away with this by using a different card for further transactions
For those with rewards cards that given bonus points on travel-related spend, buying United MileagePlus miles does not count as eligible spend
Ad – Scroll down to continue reading.Minimum spend, terms & conditions apply.
How do I buy United MileagePlus miles?
The most straightforward way to buy United MileagePlus miles is direct from United. It costs US$35 per 1,000 miles, with taxes and fees on top (which are currently being waived). This equates to roughly 4.9 cents AUD per mile, which isn't helped by the weak exchange rate at the time of writing (October 2020).
We value MileagePlus miles here. The purchase rate of 4.9 cents each is a lot higher, meaning this is generally not great value unless you are really just a little short of your goal. However, these numbers do improve when there is a bonus deal on offer.
You can buy United MileagePlus Miles in three easy steps:
Head over to the Buy MileagePlus miles page on the United website and login.
Choose how many miles you would like to purchase.
Enter your payment details to complete the transaction.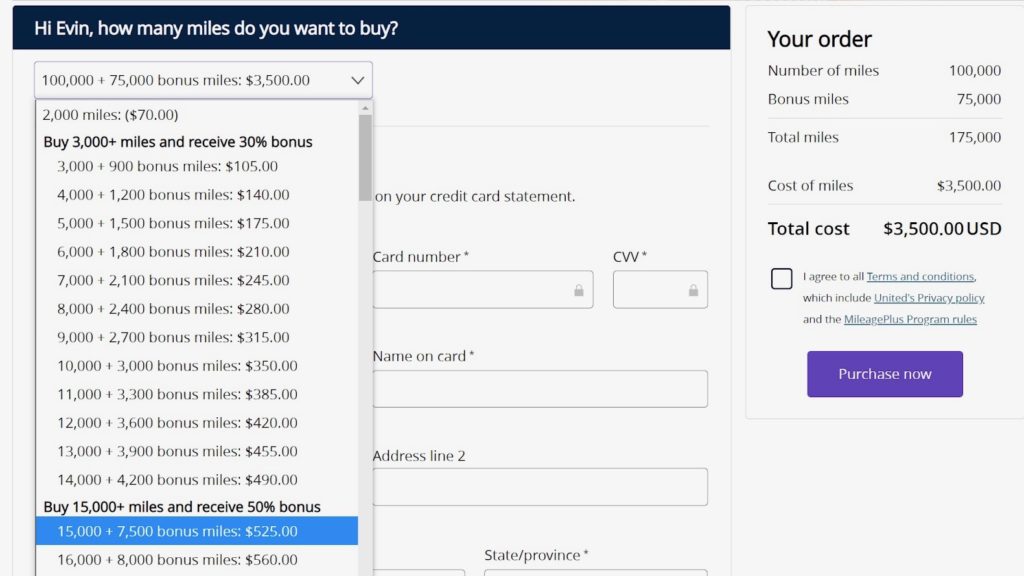 Note that the transaction is run by Points.com which is based in the US. Payments are charged in US Dollars so you will get charged an international transaction fee with Australian cards (unless you use a card that doesn't charge one).

How else can I earn United MileagePlus miles?
If you have American Express Membership Rewards points, you can transfer them to Marriott Bonvoy. From there, you can convert your points into MileagePlus miles at preferred rates. More info on that process is in our guide to transferring Marriott Bonvoy points. You can also credit Star Alliance flights to your MileagePlus account.
Learn more about how to earn and burn United MileagePlus miles in our starter guide to the program. It includes a list of the airlines that you can use those purchased miles with. Finally, if you're not yet a member of United MileagePlus, sign up for free here.
Summing up
Purchasing United MileagePlus miles can be a good way to accumulate miles for cheap airline redemptions with Star Alliance partners. However, it generally only makes sense to do so when there is a decent buy miles offer and you have a particular redemption in mind.
Purchasing miles speculatively is not recommended, given that programs can be devalued at short notice. United recently changed its own flights to dynamic pricing, although partner airline flights are currently not affected.
It may be worth taking a minute to see if Avianca LifeMiles is offering a bonus as that may reduce the cost of your trip. Lifemiles is another Star Alliance member program that sells discounted miles for redemptions, though its website and processes may be difficult to navigate if you don't understand Spanish.
This content contains affiliate links from which Point Hacks may earn commissions from transactions generated from new customers, bookings and general enquiries. Find out more here.
Supplementary images courtesy respective airlines and frequent flyer programs.
Guide to buying United MileagePlus miles
was last modified:
July 29th, 2022
by