Whilst Alaska's frequent flyer program remains a favourite of advanced points enthusiasts, this policy change makes it harder to secure premium cabin redemptions within Asia on three quality airlines.
New policy
As of 8 February 2018, Alaska Airlines Mileage Plan no longer offers the opportunity to redeem miles for travel on Cathay Pacific, Japan Airlines or Hainan Airlines in any class within 72 hours of departure on flights within Asia—Alaska has reversed its previous decision to apply this to flights in all regions. This is likely to be due to the strong reaction to the change from the frequent flyer community.
For those wanting to travel in Cathay Pacific (or Japan Airlines) Business Class, this change is not too much of a problem, as those seats tend to be available booking further out.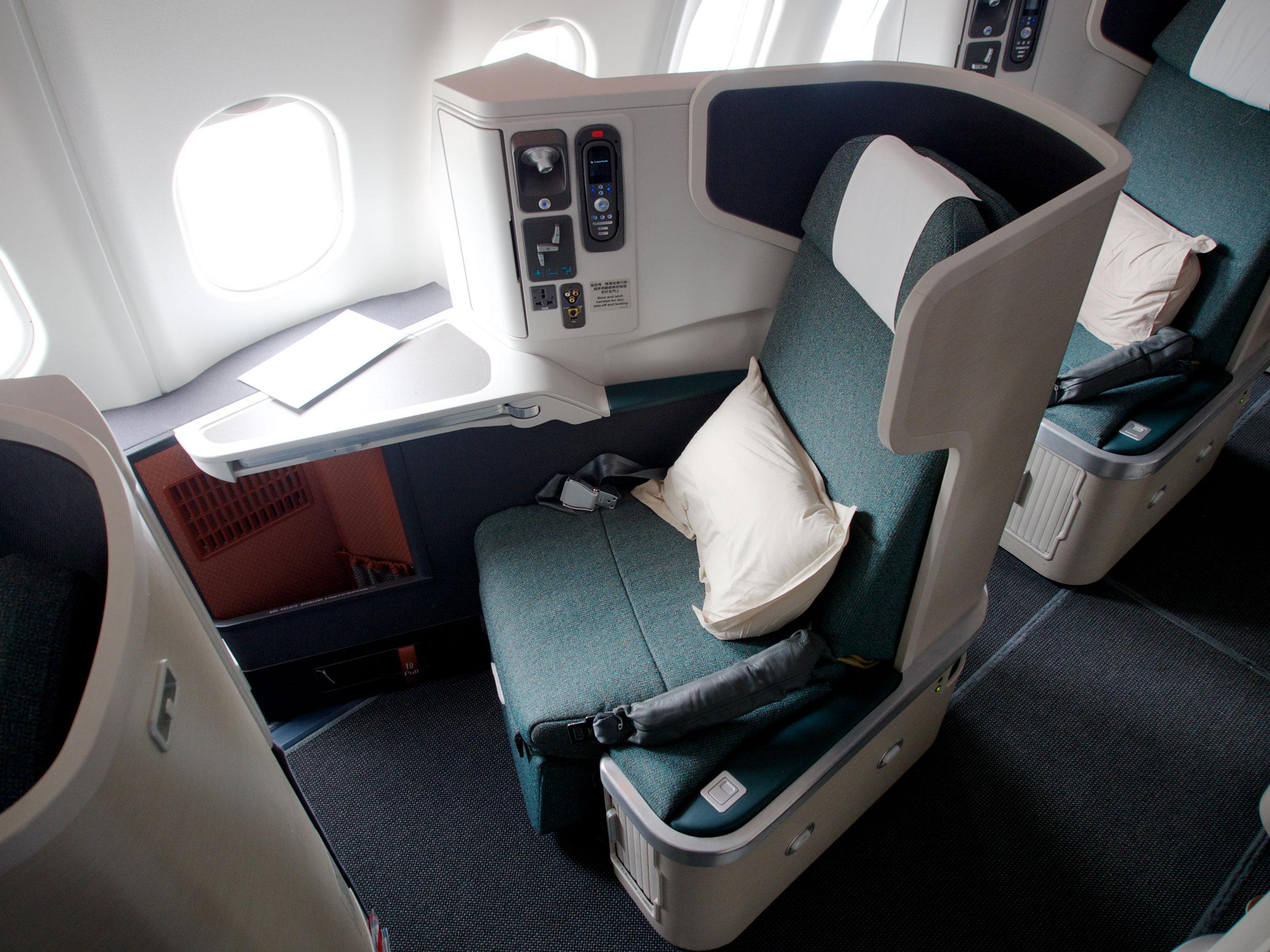 Cathay Pacific Business Class
However, for Cathay Pacific First Class redemptions, there is usually just one seat released for redemption further out (so be quick on securing that one!) and the rest of the six-seat cabin that is unsold will be made available just a couple of days prior to departure, which is exactly when Alaska is now prohibiting redemptions on intra-Asia flights.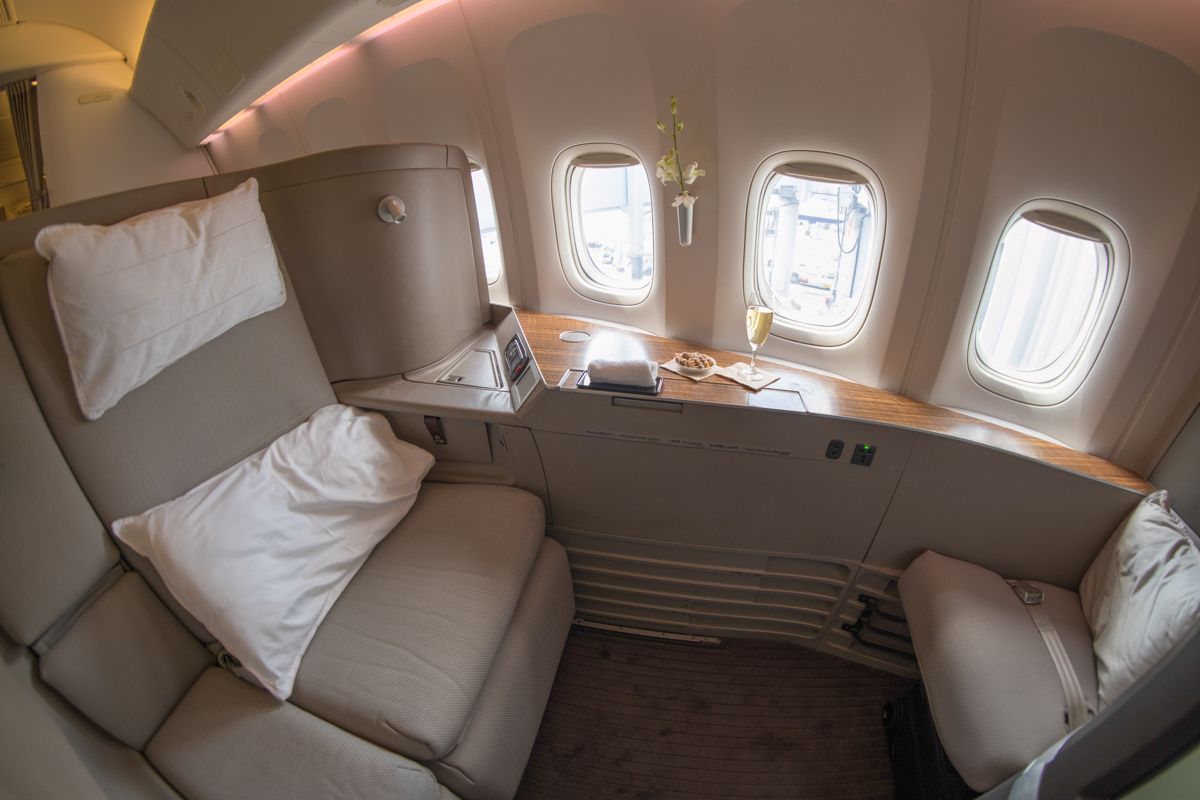 Cathay Pacific First Class has one of the widest seats and most comfortable beds in the air!
If you are a solo traveller and can secure the one First Class award seat ahead of time, then this won't affect you too much. However, if you want to travel last-minute and/or have booked the solo seat ahead of time and are holding out for a second seat for a travel companion, then this will no longer be possible through Alaska for flights within Asia.
You may consider another program like Asia Miles, Qantas or AAdvantage to increase your chances of booking a First Class seat, which is detailed further in the overview below.
Remember, this now only applies to intra-Asia flights on Cathay Pacific, Japan Airlines and Hainan Airlines, not on flights in all regions. That means you may want to focus your efforts on flying Cathay Pacific and Japan Airlines First Class to/from North America and Europe.
A general overview of the program
Alaska Airlines Mileage Plan is a quirky, but useful outsider program for Australian frequent flyers to consider.
It is probably the best of any of the US airlines and offers great redemption rates on award travel partners such as Qantas, Cathay Pacific and Japan Airlines, as well as free stopovers on international tickets.
Alaska Airlines partners across traditional airline alliances with other airlines in a model similar to Virgin Australia. Qantas, Cathay Pacific, Japan Airlines, Emirates and Fiji Airways are some of Alaska's key partners with whom you are able to earn and redeem Mileage Plan miles.
The other reason to be aware of Mileage Plan is their relatively frequent (3-6 times per year) mileage purchase promotions. These will allow you to buy Mileage Plan miles at a discount or receiving a bonus to redeem on one of those partners, and it is possible to get Business or First class flights using miles for just a couple of thousand dollars.
You can read our full guide to buying Alaska Airlines Mileage Plan miles. This guide has much more detail on the best redemption opportunities for travellers in Australia as well as noting a couple of downsides that the program has.
Otherwise, it is not possible to earn Mileage Plan miles directly from credit card spend in Australia. You can, however, transfer Marriott Bonvoy points to Mileage Plan at a ratio of 3:1.
One step back, it is possible to transfer American Express Membership Rewards points to Marriott Bonvoy Points at 3:2, so if you have an American Express card, then you can indirectly transfer your points to Alaska through a two-step process.
Summing up
Alaska's Mileage Plan program is definitely worth considering when flying with any of its partners, including Qantas.
They offer attractive redemption rates and you can buy miles to top up your balance for an award.
Featured image courtesy Alaska Airlines.
A quick introduction to the Alaska Airlines Mileage Plan program
was last modified:
October 3rd, 2019
by