Radisson Rewards is the loyalty arm of the eponymous Radisson Hotel Group. The portfolio encompasses 1,300 hotels in about 100 countries, including the Radisson Blu, Park Inn and Park Plaza hotel brands. The program is split into an 'Americas' version and a 'non-Americas' version for everyone else, though you can transfer points between the two programs.
In October 2022, the main international Radisson Rewards program moved to dynamic award pricing and changed up the elite member tiers. Unfortunately, this paradigm shift represents a notable devaluation for most members.
In this guide, we'll highlight key hotels in Australia and overseas, explain status benefits, and show you how to maximise value in earning and redeeming Radisson Rewards points.
---
What are the Radisson hotel brands?
The Radisson portfolio covers the following brands:
Radisson Collection
Radisson, Radisson Blu & Radisson RED
Park Plaza & Park Inn by Radisson
Country Inns & Suites By Radisson
Art'otel

We only have two hotels here in Australia:
Radisson Blu Plaza Hotel Sydney
Radisson on Flagstaff Gardens Melbourne
The former Radisson Hotel and Suites Sydney is now the Rydges Darling Square Apartment Hotel.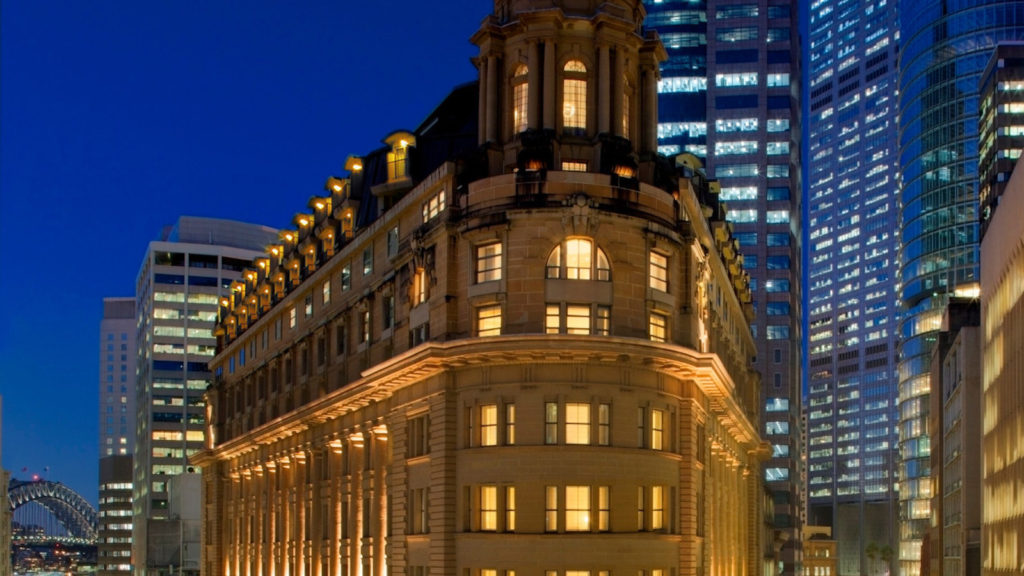 There are plenty more Radisson properties further afield, particularly in the Asia-Pacific, Europe, Africa, the Middle East and the Americas (including the United States of course).
The Radisson Collection is the most luxurious of the Radisson Hotel Group's brands, with only five locations: Edinburgh, Copenhagen, Stockholm, Muscat (Oman) and Kuwait City.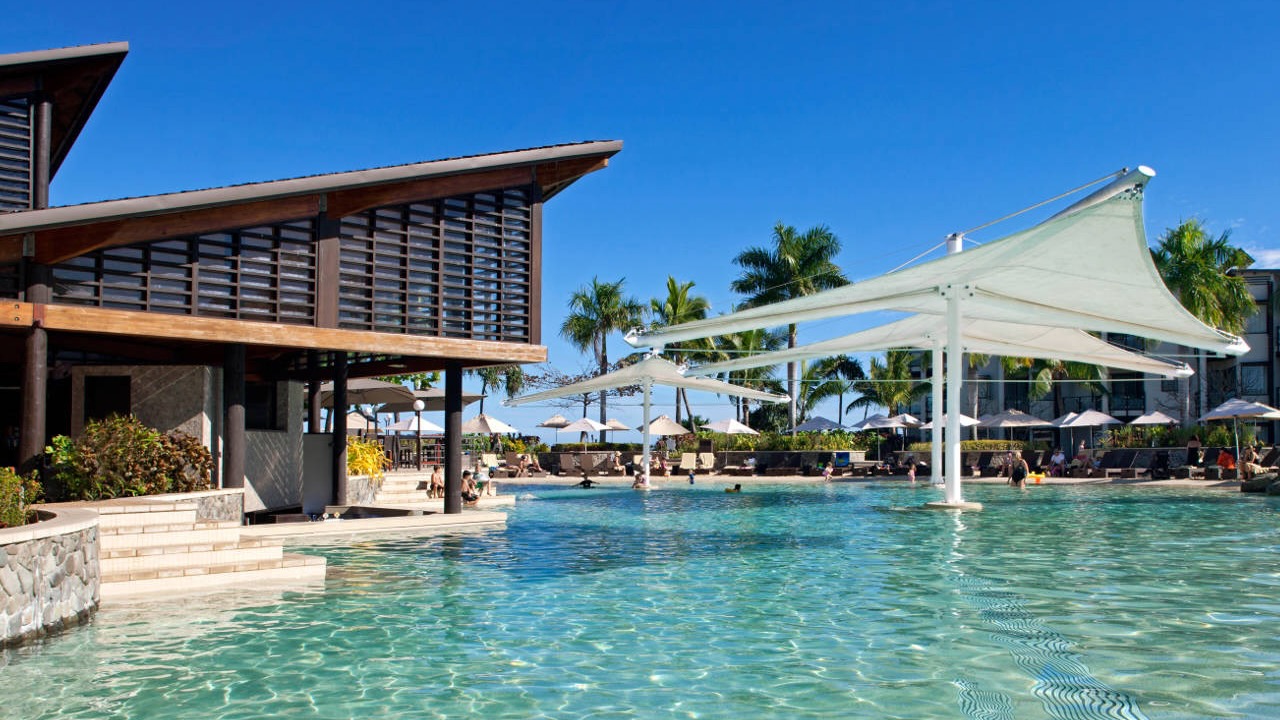 What are the Radisson Reward tiers?
Radisson Rewards now offers three tiers of elite status – Club, Premium and VIP. As to be expected, the lowest tier doesn't offer any substantial benefits, so let's have a look at the higher two.

To be fair to the program, Radisson Rewards offers a decent selection of perks for the first 'elite' status tier, which has a low barrier to entry. The FAQs also say that nights booked through third-party sites, such as Booking.com, will still count towards elite status, which is generous.
Radisson Premium status
By completing five nights or three stays in a calendar year, you'll get the following:
Complimentary room upgrade (one category, where available).
Early check-in from 12 pm and late check-out up to 4 pm, on request and subject to availability.
Earn 27 points per US$1 spent during a stay, or choose 'Discount Booster' to get up to 20% off room rates, and earn 9 points per US$1 instead.
'My Favourite Hotel' benefits include a priority list, favourite room request, and luggage storage.
24-hour Premium contact centre.
The threshold to earn Radisson Premium is quite low and the benefits are quite reasonable. But the most important ones – a complimentary room upgrade and early/late check-in/check-out – are both 'subject to availability'.
The 'My Favourite Hotel' benefits apply after you nominate a favourite hotel in your account. The luggage storage perk lets you store up to two suitcases at the property after you check out, as long as you have a new reservation at that same property within 20 days.
You'll now have this Premium tier if you have the American Express Platinum card or any other card that grants complimentary Radisson Rewards status.
Of course, if you gain status with a credit card, you will continue to hold that tier for as long as you also hold the credit card. Want to read some fine print? Check out the Radisson Rewards terms & conditions.
Radisson VIP status
In addition to the above, the other benefits of the second-highest tier are:
Free breakfast for two at participating hotel restaurants.
24-hour VIP contact centre.
Exclusive VIP access to certain areas in certain hotels.
Earn 36 points per US$1 spent during a stay, or choose 'Discount Booster' to get up to 20% off room rates, and earn 12 points per US$1 instead.
The requirement to reach VIP status is 30 nights or 20 stays in a calendar year, which was the previous 'Gold' tier threshold.
How can I earn Radisson Rewards points?
With the most recent program update, the earn rate for base Club members has been drastically cut.
Club: 8 points per US$1 spent.
Premium: 27 points per US$1 spent.
VIP: 36 points per US$1 spent.
Radisson Rewards transfer partners
The only transfer option for Australian credit cards is with the Citi Prestige Mastercard, which transfers its Citi Rewards to Radisson Rewards points at a 2:1 ratio.
How can I redeem Radisson Rewards points?
For free nights
Unfortunately, Radisson Rewards now utilises dynamic award pricing. The program touts this as an improvement for customers, as you can use as little as 10 points to offset the cost of a reservation. But the value you get per point is definitely far less than compared to the old fixed-price awards.
For example, it now costs around 137,000 points for a free night worth AU$393 at the Radisson-Blu Sydney. That's around 0.29 cents per point. The same award used to be 75,000 points under the old table. We've kept the old table below for reference.
| | | | | | |
| --- | --- | --- | --- | --- | --- |
| Hotel Category | 1 | 2 | 3 | 4 | 5 |
| Standard Room Award | 15,000 | 30,000 | 45,000 | 60,000 | 75,000 |
| Family Room Award | 18,750 | 37,000 | 56,250 | 75,000 | 93,750 |
| Premium Room Award | 22,500 | 45,000 | 67,500 | 90,000 | 112,500 |
| Points + Cash (min. points) | 5,000 | 10,000 | 15,000 | 20,000 | 25,000 |
Current Radisson Rewards award table from 21 June 2021 to 17 October 2022 (no longer in use).
For frequent flyer points
If you already have Radisson Rewards points, you can convert those to one of three frequent flyer programs of your choice. The transfer ratio is 10:1, except for SAS EuroBonus which is a higher 7:1. You have three denominations to choose from:
2,000 Radisson Rewards points to 200 airline points/miles (286 for SAS).
50,000 Radisson Rewards points to 5,000 airline points/miles (7,143 for SAS).
100,000 Radisson Rewards points to 10,000 airline points/miles (14,286 for SAS).
The participating programs are KLM/Air France Flying Blue, British Airways Executive Club and SAS EuroBonus.
A separate program for the Americas
Since June 2021, Radisson Rewards has been split into two due to some complicated ownership issues – the chain is Chinese-owned and the US Government is mandating that the data of US consumers remain separate.
Since then, hotels across the US, Canada, Latin America and the Caribbean have become part of Radisson Rewards Americas, while the rest of the world (Europe, Middle East, Africa and Asia Pacific) remains under Radisson Rewards.
At this point, nothing is changing from Radisson Rewards Americas. You can still transfer your points to Radisson Rewards Americas and redeem award nights under a fixed-price table. This may be the best use of your points if you're going to be travelling in the Americas.
Read more about the program update here →
Summing up
So, what's the best strategy to get the most value out of the Radisson Rewards loyalty program?
It's hard to recommend Radisson Rewards if your main aim is points redemptions for free nights. Because of dynamic pricing, it'll cost you a lot more. And if room rates are higher than usual, so will the points needed.
You may get a cheaper rate and/or a free upgrade, hotel credit and complimentary breakfast if you book through a Virtuoso travel agent.
If you're mainly after status benefits, Radisson Rewards makes it relatively easy to earn Premium tier perks. You only need five nights or three stays, and bookings made through online travel agents are eligible.
Amex Platinum Card Members (and supplementary cardholders) will have automatic Premium status, meaning you have a shot at a complimentary room upgrade, early check-in and late check-out (where available).
Previously written by Matt Moffit. All images courtesy of Radisson Hotel Group and associated brands.
The Ultimate Guide to Radisson Rewards
was last modified:
October 19th, 2023
by