Uber Rewards is Uber's loyalty program, launching in the US in 2019. It's now rolled out all across Australia, so you can start earning points on rides and food.
In this guide, I outline the earn rates when ordering Uber rides and Uber Eats. I also go through the four membership tiers and explore the benefits of the program.
Note that this program is separate to the Uber-Qantas Frequent Flyer partnership. Through that, Qantas members earn 1 Qantas Point per $ spent on rides to and from Australian airports.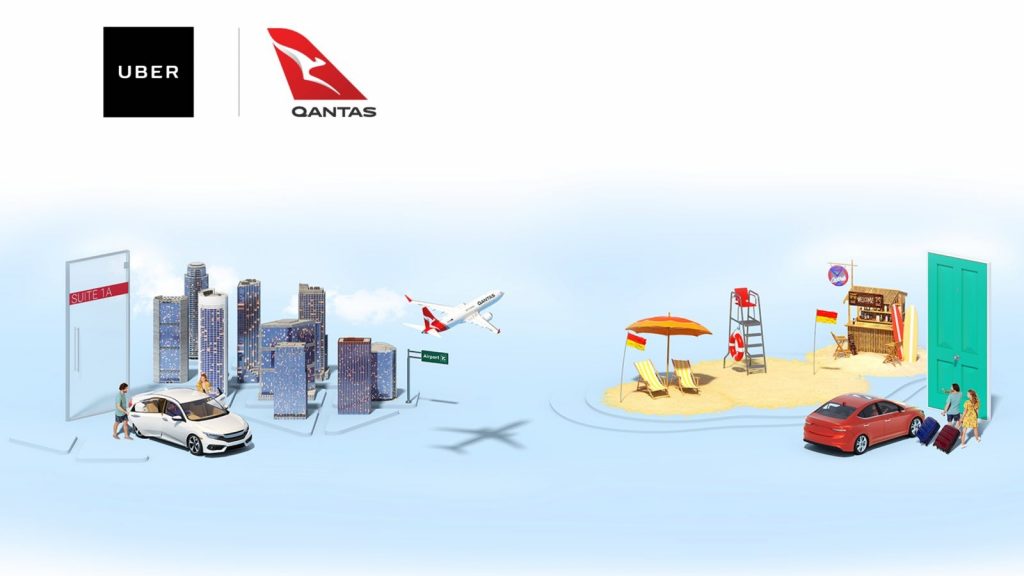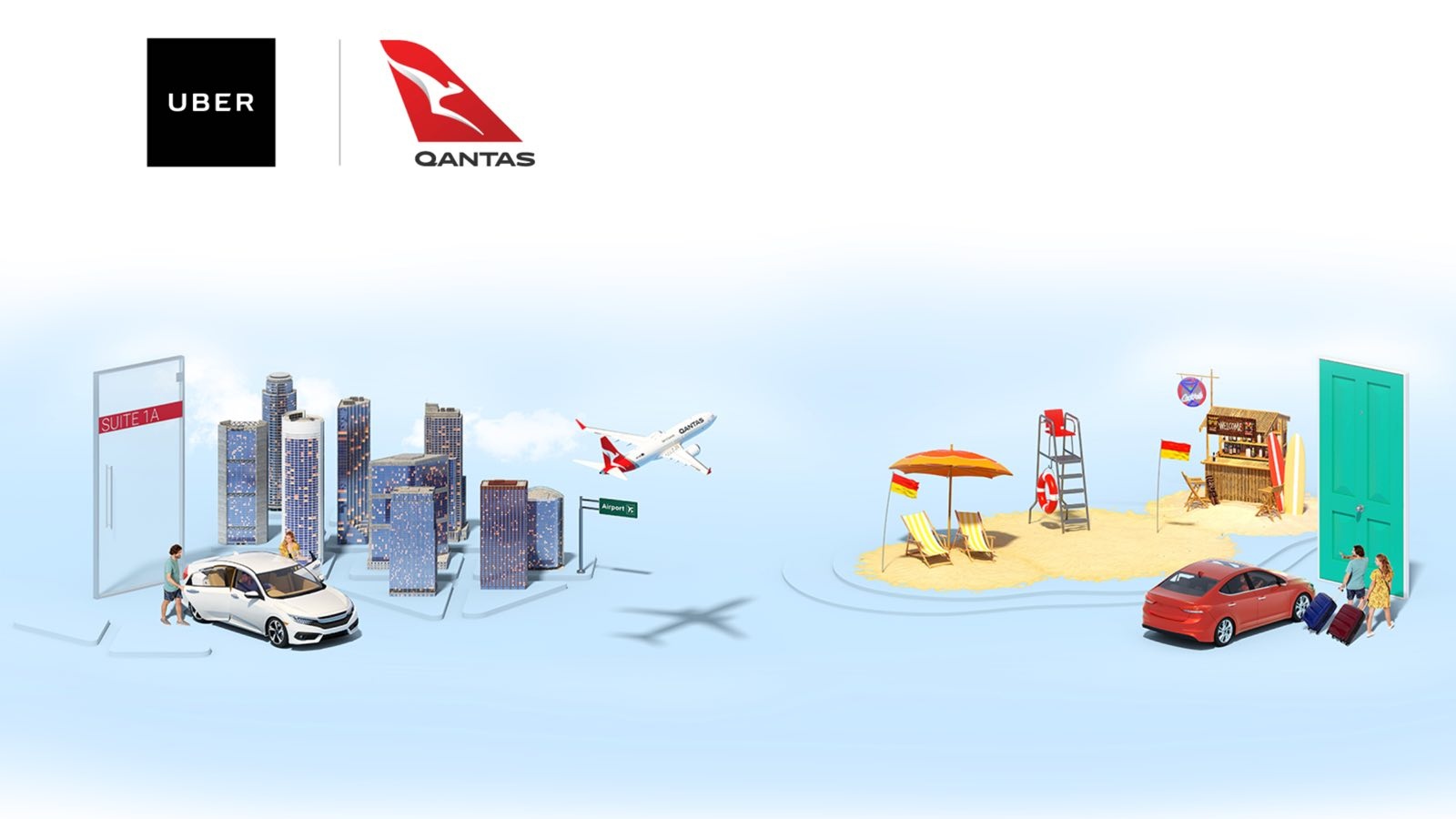 Through Uber Rewards, you earn points directly with Uber when using their services.
Uber Rewards earn rates
Customers can earn points both in Australia and overseas on rides with Uber and orders with UberEats. You'll earn:
1 point per AUD spent on UberPool rides and UberEats orders
2 points per AUD spent on UberX, UberXL, Comfort and Assist rides
3 points per AUD spent on Uber Premier rides
Here is our separate guide on the different types of Uber rides you can take in Australia.
Uber Rewards tiers and benefits
If you spend enough, you'll advance through the following membership levels:
Your membership level resets every six months, which is not generous at all. That means you'll have to earn a status level twice within a year to keep it for that period. During these challenging times, it will be very hard to earn Uber Rewards points and status.
Blue
There are no extra benefits for a base-level member. You'll be able to earn Uber Rewards points.
Gold
How easy is it to get to Gold? Well, you'd have to spend the equivalent of $20 on UberEats and $13 on UberX, every week for six months. That's not too bad.
For every 750 Uber Rewards points you have in your account, you can choose to:
get 15% off UberEats orders or Uber rides over a three-day window (best value)
convert them into 200 Qantas Points
other 'seasonal' rewards such as a free Big Mac meal at McDonalds
You'll also get 10% off one Uber Comfort ride each month.
Platinum
In addition to Gold benefits, Platinum members get 'price confidence on a route.' That means that the price is fixed at the promotional rate between your two favourite locations for UberX rides (perhaps home and work or a partner/friend's house.)
The exception is during 'extremely' busy times, when the discount is capped at 35% of the surge rate.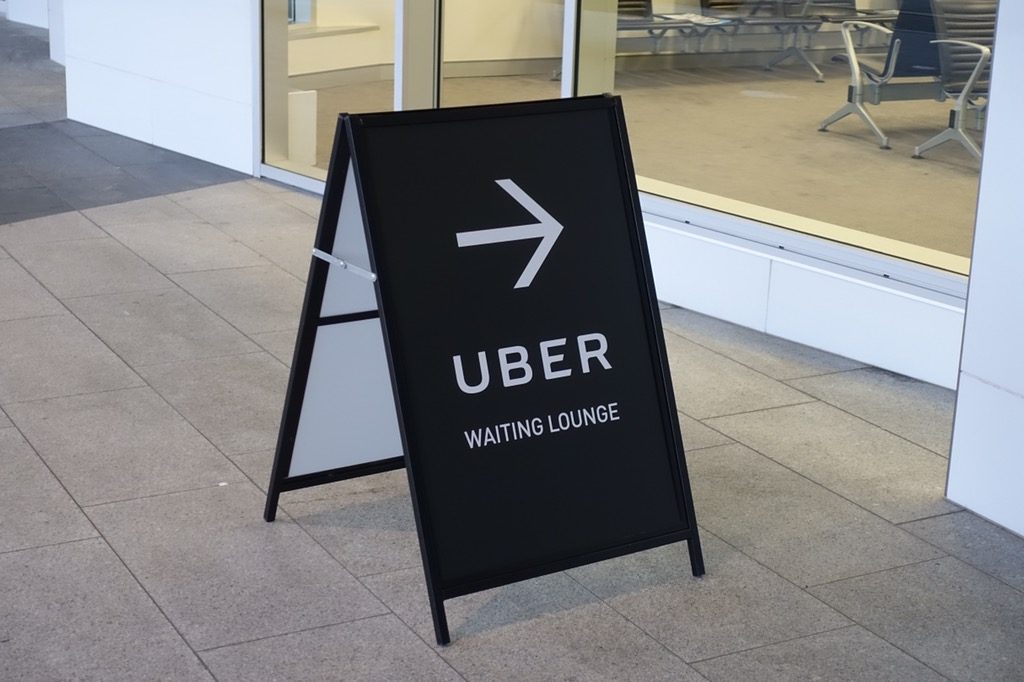 Diamond
In addition to Platinum benefits, Uber's highest-tier members get premium phone support (wow!) and the occasional upgrade from UberX to Comfort or Premier at no extra cost.
Ad – Scroll down to continue reading.Minimum spend, terms & conditions apply.
How to get Uber Rewards
The good news is that if you're already a registered user of Uber or UberEats in Australia, then your account should now automatically be part of Uber Rewards.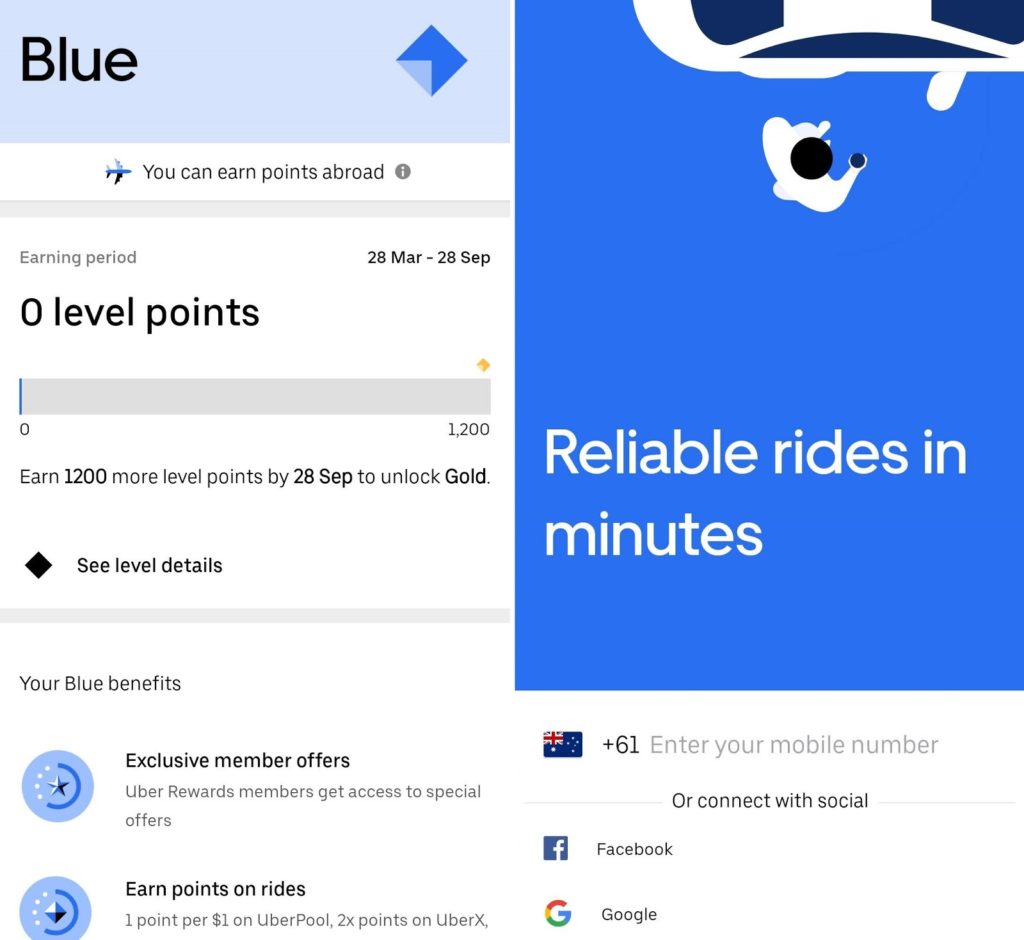 Here is how to sign-up for Uber Rewards with a new Uber or UberEats account:
Download the Uber and/or UberEats apps from your phone's app store
Use your mobile number or Facebook/Google detail to be used for the Uber account
Enter the rest of your personal details and press 'continue'.
If you already have an active Uber account in Australia but are not registered for Uber Rewards, then try these steps (taken directly from the Uber website):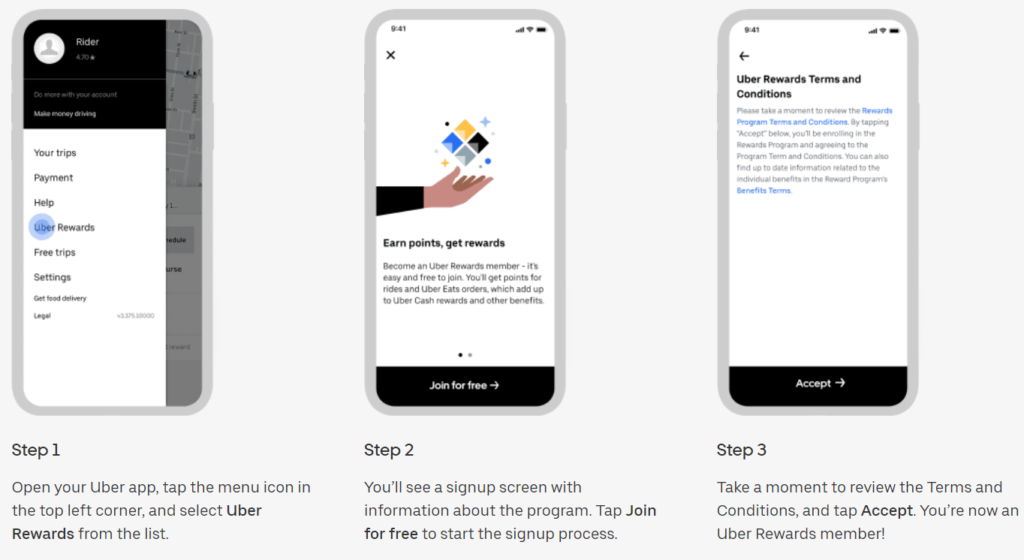 Open the Uber app, tap the menu icon, select Uber Rewards.
Tap 'Join for free'.
Review the Terms and Conditions and tap 'Accept'.
How to link your Uber Rewards to Qantas Frequent Flyer
Although this is separate to Uber Rewards, you can also link your Uber account to Qantas Frequent Flyer. You'll then be able to earn 1 Qantas Point per $1 spent on eligible airport rides to/from Australian airports.
You can easily link accounts from the Qantas App:
Go to the Qantas App, select 'Book' on the bottom bar, then press on Uber.
Log in or sign up for Uber, then follow the instructions to link accounts.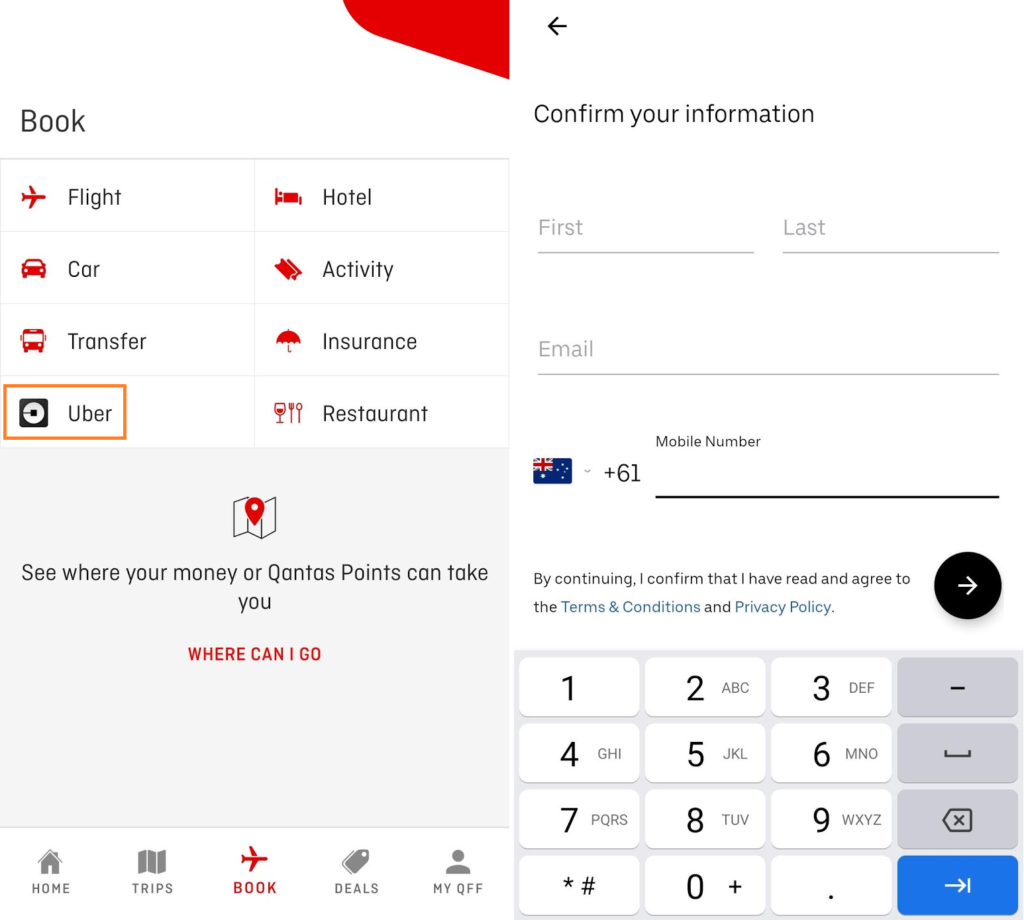 Follow these steps to link your Qantas and Uber accounts through the web:
Visit Uber's partner page on the Qantas website.
On the main banner, click 'Link your Accounts'.
Log in or sign up for Uber, then follow the instructions to link accounts.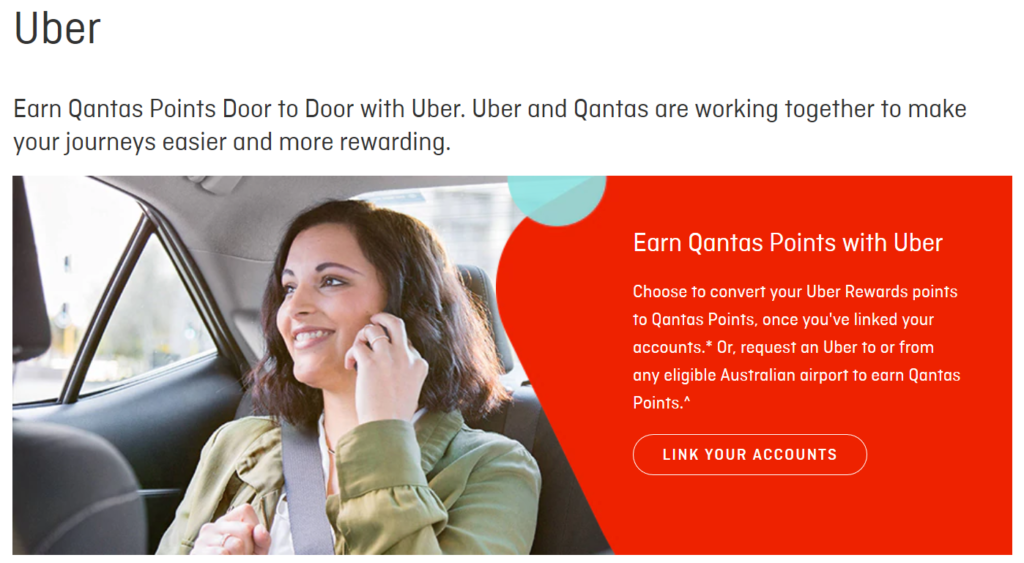 Frequently asked questions
How do I get Uber Rewards?
All Australian users should now have access to Uber Rewards. Check your app for details.
Is the Uber Rewards program free?
Yes, it is free to join Uber Rewards. You will earn 1 point per AUD spent on UberPool rides and Uber Eats orders. For most other Uber rides, you'll earn 2 points, with Uber Premier rides earning 3 points.
What are Uber Rewards points?
Uber Rewards is Uber's loyalty program. You will earn 1-3 points per AUD spent on Uber rides and Uber Eats orders. Once you reach Gold level (1,200 points), you can start to redeem your points for rewards.
What are the Uber Rewards levels?
There are four tiers of Uber Rewards membership. The base level is Blue, which offers no benefits. You become Gold at 1,200 points and can start to redeem rewards. Platinum is the next step at 4,000 points and finally Diamond at 7,500 points.
Summing up: my take on Uber Rewards
Earning some points is better than no points at all. However, there are no benefits for base-level members, with measly ones kicking in once you reach Gold status. Even the benefits for higher-tier members are quite weak.
My advice is to sign up to the program when it does launch in Australia (maybe that will be automatic). Also, make sure that you've linked your Uber and Qantas accounts so that you earn 1 Qantas Points per $ spent on airport rides.
However, I think that neither Uber Rewards program nor the Qantas-Uber partnership should sway you towards preferencing using Uber over other taxi and rideshare services. As such, I would encourage you to check out our comparison guide for earning points with rideshare and car booking services.
You can read more about the Uber Rewards program here.
Supplementary images courtesy Uber.

Our guide to Uber Rewards in Australia
was last modified:
May 5th, 2020
by