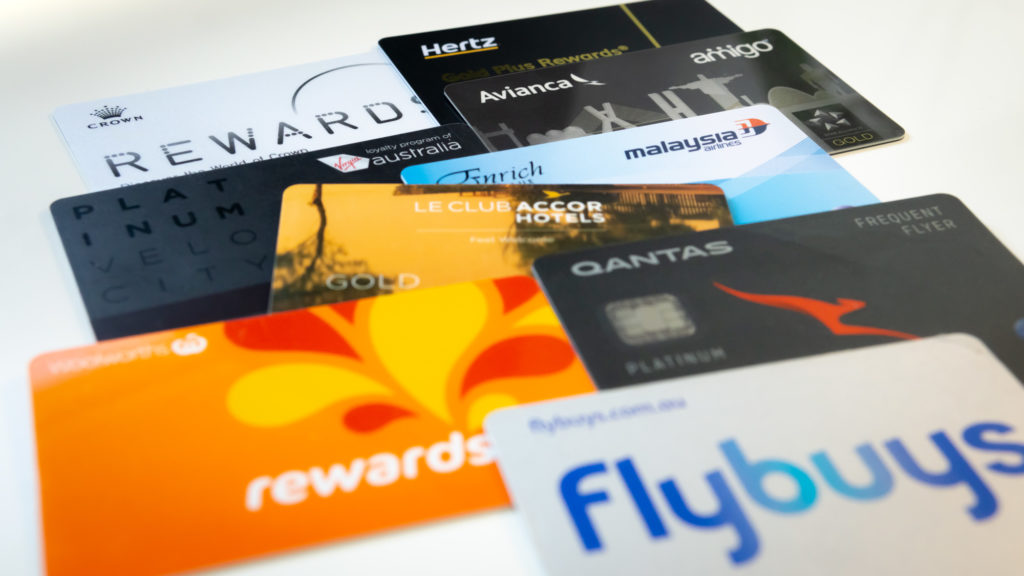 Browse our curated selection of top-notch frequent flyer deals and promotions from many rewards programs in November 2020. We will keep this guide updated weekly as new promotions are released.
New to all this? Read our beginners guides to Qantas Frequent Flyer and Velocity Frequent Flyer and learn how to earn even more points.
---
Last updated Friday 27 November 2020
---
Shop Black Friday deals and earn lots of bonus points!
One of the biggest retail events of the year is upon us, along with some interesting opportunities to earn a lot more bonus frequent flyer points on transactions.
We've highlighted various deals where you can quadruple-dip on points, including Catch and Onsport.
---
150,000 Qantas Points and 50 bonus Status Credits with Qantas Health Insurance
Qantas Insurance is offering up to 150,000 bonus Qantas Points and 50 bonus Status Credits to anyone taking out a new Gold Hospital and Top Extras cover for a couple, single parent or family. Other policies may also earn some bonus points, but not as much.
However, the 50 bonus Status Credits will be awarded after you take out any eligible policy (not necessarily top-level) before 30 November 2020.
---
15-25% bonus Qantas Points + up to 150 bonus Status Credits from transfers
Qantas Frequent Flyer is running another 15-25% bonus on transfers from credit cards that allow manual transfers to Qantas Points. But now, you can also earn bonus Status Credits with transfers too!
To reach the maximum 150 bonus Status Credits with this offer, you would need to transfer over at least 750,000 Qantas Points (earning an extra 187,500 Qantas Points in the process).
---
50% off Premium Room upgrades and free breakfast included
With Premium Rooms starting from A$124 and Suites from A$189 per night before discount, Marriott is hoping to lure holidaymakers with free breakfast on most bookings and 50% off room upgrades.
Australian and South Pacific properties are eligible for this deal. You'll still earn plenty of Marriott Bonvoy points on stays too!
---
Prep for Christmas and earn even more bonus points!
It's not too early to start prepping for the festive season. Whether that means sprucing up your Christmas tree with new ornaments or filling stockings with meaningful gifts, we'll help you earn bonus points along the way.
Our curated list will continuously be updated with shopping deals that give bonus Qantas and Velocity Frequent Flyer points.
---
Earn up to 130,000 flybuys points with HCF Health Insurance
HCF is teaming up with flybuys to offer up to 130,000 Flybuys points on selected policies. That's worth $650 at Coles Supermarkets, or perhaps could be converted to more than 65,000 Velocity Points down the track.
The actual sign-up bonus depends on how much your annual premium costs — the maximum 130,000 flybuys points is awarded when spending more than $6,000 a year on premiums (e.g. a family with top cover).
---
Earn up to 900 bonus Qantas Points on restaurant bookings with Quandoo
New to restaurant booking platform Quandoo?
This Qantas partner normally offers 100 points for restaurant reservation you attend. But for a limited time, new customers can earn up to 900 bonus points:
400 Qantas Points for signing up for a free Quandoo account and linking your Qantas Frequent Flyer account
500 Qantas Points by downloading the Quandoo App and logging-in within 14 days (your Qantas account already needs to be linked).
---
Current shopping deals
---
Earn 20,000 Woolworths Everyday Rewards points with Pet Insurance
Want to have peace of mind when it comes to that furry friend in your house? Eligible 'Standard' and 'Comprehensive' policies with Woolworths Pet Insurance could net you 20,000 Everyday Rewards points.
This is equal to $100 off at the checkout or 10,000 Qantas Points when converted. Premiums can be paid in low fortnightly or monthly instalments, and bonus points are awarded within 45 days of the first premium being paid.
---
Get up to $100 cashback on hotel stays or car hire with American Express
Looking to book some hotels or car hire in the next few months? Some American Express cardholders could get up to $100 back thanks to a special offer.
The offers for most people will be:
Spend $250 or more and get $75 back at Hilton
Spend $400 or more and get $100 back at Hyatt
Spend $300 or more and get $75 back at IHG
Spend $300 or more and get $75 back at Marriott
Spend $300 or more and get $75 back at Avis
Spend $150 or more and get $50 back at Hertz
American Express members should find these offers by logging in to their online portal by going through Amex Connect.
---
Earn up to 100,000 Velocity Points by settling a home loan
Velocity Frequent Flyer has a partnership with Uno home loans to offer points when you perform a check on your existing home loan, or take out a new home loan or refinance.
Earn 1,000 Velocity Points simply by completing a free Uno LoanScore check, which gives an indication on whether there are better deals for your mortgage.
Rake in 100,000 Velocity Points if you take out a new home loan (or refinance) on a loan of $250,000 or more, and settle by 28 February 2021
---
Get up to 130,000 bonus Woolworths Everyday Rewards points with BUPA
Woolworths Everyday Rewards is teaming up with BUPA health insurance to offer up to 130,000 bonus points on new policies (equivalent to $650 off at the checkout or 65,000 Qantas Points).
The actual bonus will vary depending on the annual premium — you'll get 14,000 points on premiums under $1,000 a year, while the full 130,000 points are awarded for premiums exceeding $6,000 a year.
You'll also earn 3x bonus points on fresh fruit and veggies at Woolworths for 60 days after you join BUPA.
---
Get double points and elite night credits on all Hilton stays
Hilton is also awarding double points and double elite night credits on all stays completed between 8 September 2020 to 31 December 2020, provided you activate the offer first.
All elite night credits earned in 2020 will rollover to 2021 as well, potentially fast-tracking your hotel elite status for the next year.
---
Up to 20,000 Qantas Points with HelloFresh
Meal kit delivery service HelloFresh is offering up to 20,000 Qantas Points for new subscribers.
You could earn 2,000 Qantas Points per weekly box you order, up to ten times for ten boxes. These wholesome pre-portioned meals make cooking at home a breeze.
---
Earn up to 20,000 Qantas Points with Qantas Car Insurance
Earn up to 20,000 Qantas Points with a new car insurance policy with Qantas Insurance.
The bonus will be awarded depending on your annual premium as below:
$0 to $500: 2,000 Qantas Points
$501 to $850: 5,000 Qantas Points
$851 to $1,250: 10,000 Qantas Points
$1,251 to $1,550: 15,000 Qantas Points
$1,551 and more: 20,000 Qantas Points
Bonus points are awarded after holding the policy for at least 60 continuous days and is not available for anyone who has been insured by Qantas Car Insurance in the prior 6 months.
If you do cancel your policy outside of the 21-day cooling-off period, then a $40 early cancellation fee applies.
---
Earn bonus points when buying face masks
Face coverings are becoming mandatory in parts of Victoria from 23 July 2020 onwards, plus it could be useful when we resume travel in the future. If you have to purchase them, why not earn some points?
---
Explore the full range of deals across a range of products below: