Buying alcohol through Qantas Wine is one of the simplest ways to earn Qantas Points if you enjoy a beverage.
This guide covers both the free and paid membership options. It outlines how you can earn bonus points and advises when it's worth going for the paid membership.
What is Qantas Wine?
Qantas Wine is Qantas' wine program and offers the ability to earn thousands of bonus Qantas Points from wine, beer and spirits purchases. Wines are usually bought in cases of 6 or 12.
Qantas Wine has also added a range of gourmet food at—as you'd expect—gourmet food prices. Therefore, we don't recommend taking up this opportunity to start earning more points on your day-to-day groceries, but is worth bearing in mind for gifts or treats.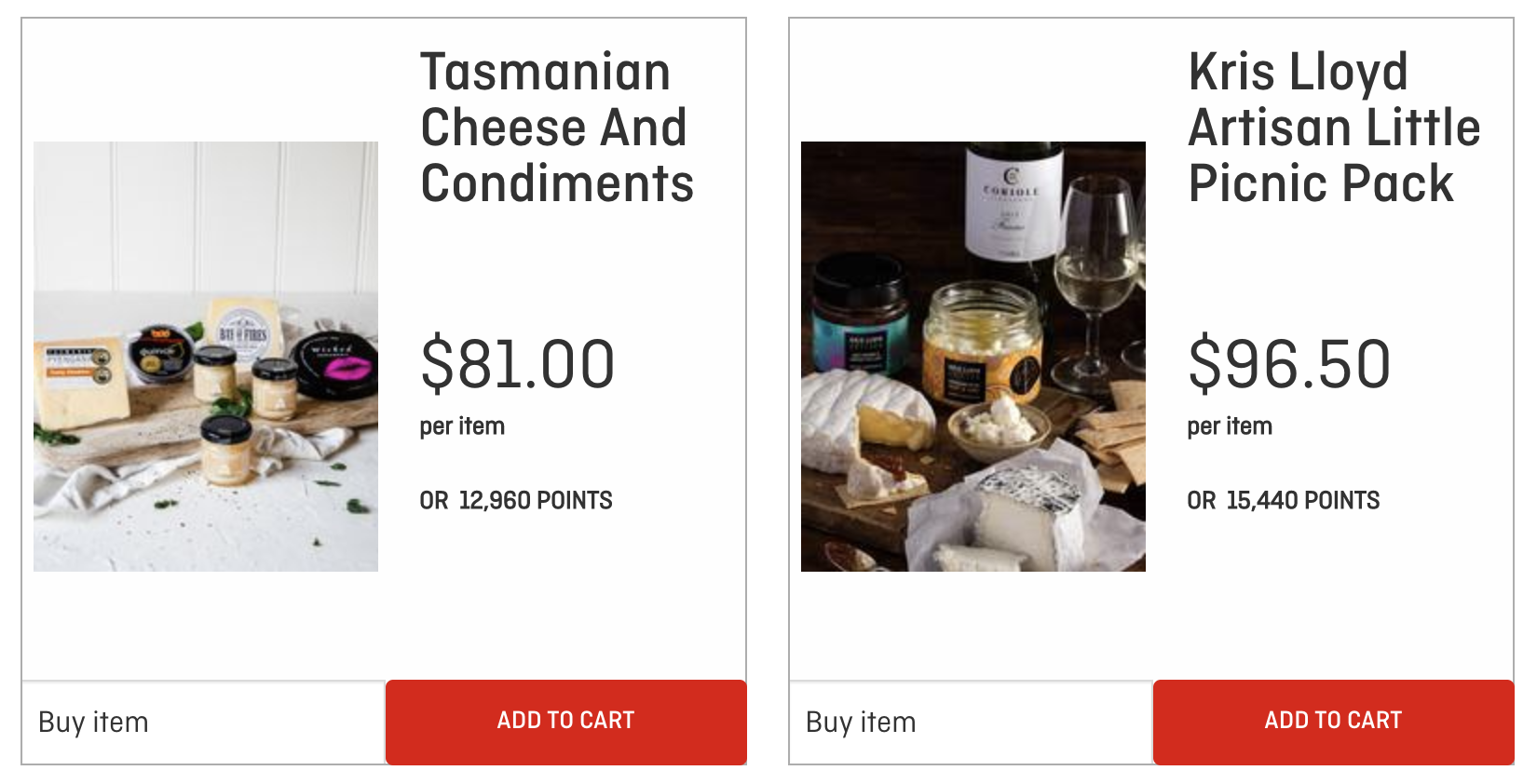 At risk of sounding like a bit of an alcoholic when I'm not meaning to, Qantas Wine is one of my favourite ways to pick up bonus points. I tend to only buy wine when a bonus is offered. Not being a wine snob or one too particular about shopping around for the best wine deals, knowing that I'm getting a kicker of bonus points sweetens the deal for me.
Making a purchase through Qantas Wine is one of the fastest ways to extend the expiry of your Qantas Points. Points usually post within 3-5 business days, often sooner.
Qantas EpiQure was rebranded as Qantas Wine in mid-2018. The move was in line with the changes in other Qantas brands. It was aimed at making it easier for members to understand the products being offered under each brand. In EpiQure's case, that's primarily wines.
Who can use Qantas Wine?
Anyone over 18 years of age with a Qantas Frequent Flyer membership (join free here) can purchase wines from Qantas Wine. You must have an Australian delivery address.
How many Qantas Points can I earn through Qantas Wine?
Qantas Wine free membership
As a regular Qantas Frequent Flyer member, you can access Qantas Wine as a customer with an account that's linked to your Qantas Frequent Flyer number.
You'll earn 1 bonus Qantas Point for each dollar spent. On top of that, you'll receive free delivery on all orders over $300 and email invites for bonus point promotions. Delivery fees for orders under $300 range from $7 for city deliveries to $19 for country deliveries.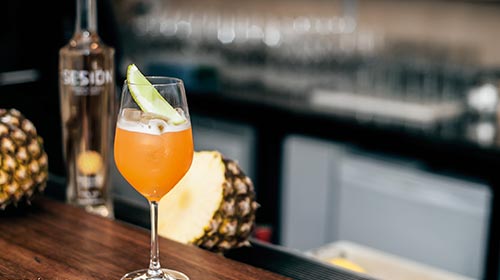 Qantas Wine Premium membership
Alongside the free membership, Qantas also has a paid membership on offer. This will set you back $99 or 13,000 Qantas Points, with a free gift included. An example of the free gift is a bottle of Taittinger Brut Réserve champagne, which I would value at ~$60.
As a Premium member of Qantas Wine, you'll receive 3 points per $ spent, on top of free delivery.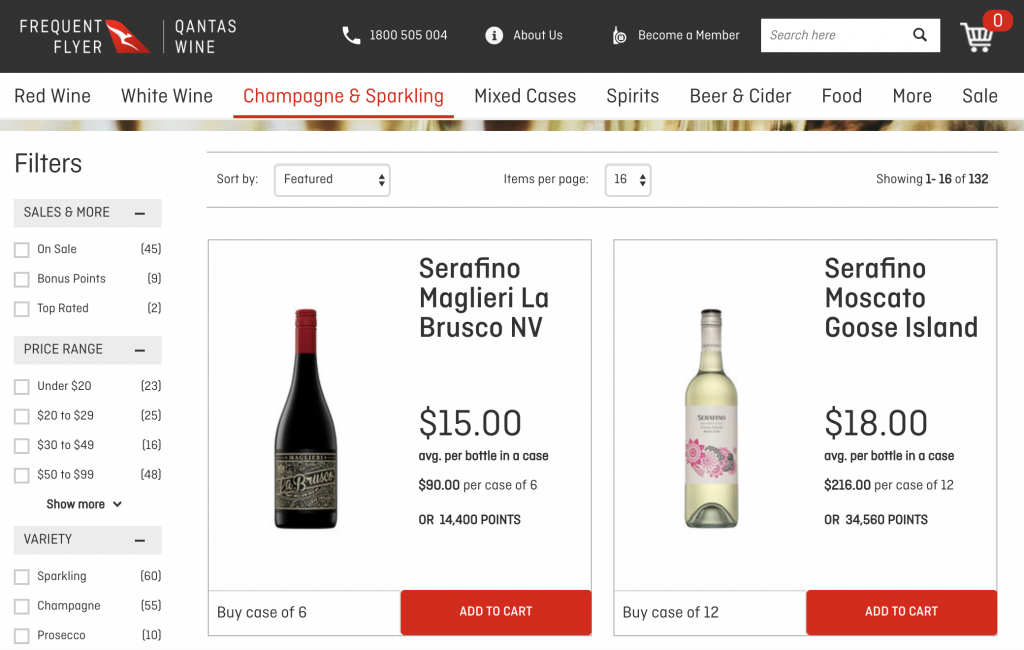 You'll also receive invites to exclusive events for Qantas Wine members. However, these are often paid events, rather than free, and wouldn't suit all tastes. Here's a write-up on an external site of an event held in Adelaide, for example.
There's also a wine plan option within Qantas Wine, where you can opt-in to receive wines delivered quarterly based on your preferences. Joining a wine plan also comes with a complimentary paid membership. Therefore, it could be worth looking at if you were considering the membership anyway.
How to obtain free or discounted Premium membership
Holders of the Qantas American Express Ultimate card and Qantas Frequent Flyer Platinum One status holders get a complimentary Premium membership.
Qantas often has some promotions running to entice you to sign up, which usually come in the form of a coupon or a free bottle of wine. Previous coupons offering a complimentary one-year membership have shown up. Many members commonly receive free renewals year-on-year if they continue to make purchases.
As mentioned before, wine plan members also get a complimentary Premium membership.
How do I earn Qantas wine bonus points?
Bonus offers
Bonus points are usually awarded for certain cases of wines. This is often on the more expensive options, but sometimes also on some of the more accessible mixed cases. Bonuses usually start at 2,000 Qantas Points and work their way up to 15,000 depending on the price of the case or bottle of wine.
A previous example promotion was for a case of three Handpicked Single Vineyard Marsanne 2014 or three d'Arenberg The Ironstone Pressings Grenache Shiraz Mourvedre 2010 with 5000 bonus points, for $174, including delivery.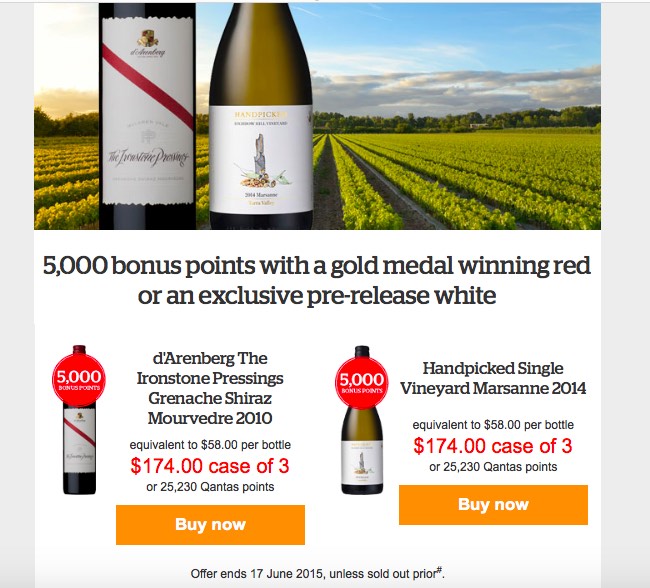 Both wines in the above bonus offer are hard to find at big retailers such as Dan Murphys, so let's value them based on the winemaker's website. The Marsanne comes in at $57 and the d'Arenberg at $65.
Given the offers are for a case of three, if this is a wine you'll like, then this is an OK deal. It's selling for around retail and you'll get at least 5,000 Qantas Points as a bonus.
The key concept to understand is that there's no general rule you can apply around the value of Qantas Wine's pricing. Sometimes it's a good offer, especially when the wine comes with a chunk of bonus points. Conversely, the standard pricing can often be beaten by your local wine merchant.
It's worth keeping an eye on the Qantas Wine sale page of their website for some of the better deals.
Use a Qantas Points-earning credit card
If you use a credit card that earns Qantas Points, then you can boost your points earn by up to 1.25 bonus points per dollar spent. Note that Qantas Wine purchases do not count as spend on selected Qantas products and services—they are categorised as general spend.
Using Qantas Points to buy wine
If you are 'points rich', you can also choose to pay for your wine using your Qantas Points balance. However, I wouldn't recommend it as you can get better value out of your points by using them for flight redemptions or upgrades.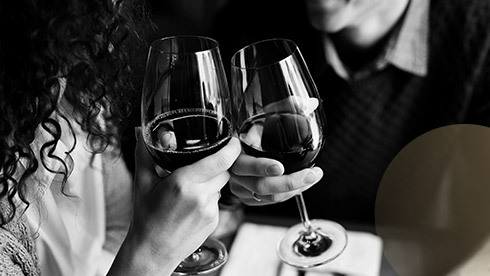 Summing up
The fastest way to earn points out of Qantas Wine is to look out for the bonus point promotions in your inbox. Then see if they meet your taste for wine to stock up on when they crop up.
These bonuses can quickly bump up your Qantas Point balances if earned wisely.
Gifting wine is big business and a social custom. Therefore, utilising Qantas Wine to stock up in this way can ensure you've always got a bottle on hand.
How about you? Have you had any great Qantas Wine points wins?
Supplementary images courtesy Qantas Frequent Flyer and Qantas Wine.
How to earn Qantas Points with Qantas Wine
was last modified:
September 7th, 2020
by