Some Sydney hotels are great for business trips, while others lend themselves to leisure stays. But few hotels sit in a place that's ideal for both. Crowne Plaza Sydney Darling Harbour is one such exception.
Better yet, through the IHG One Rewards program, you'll have the perfect opportunity to earn and spend points. Here's what to expect on your Sydney adventure.
Hotel location and first impressions
Crowne Plaza Sydney Darling Harbour enjoys a great location, situated on the corner of Bathurst St and Sussex St. On the city side, this places it a short walk from Town Hall. CBD icons such as the Queen Victoria Building are also just minutes away on foot.
Wander in the opposite direction and Darling Harbour is again just a few blocks away. A location like this brings great appeal to both business and leisure travellers – as well as those combining the two.
Inside the property, the reception area is quite small, but I'm served promptly.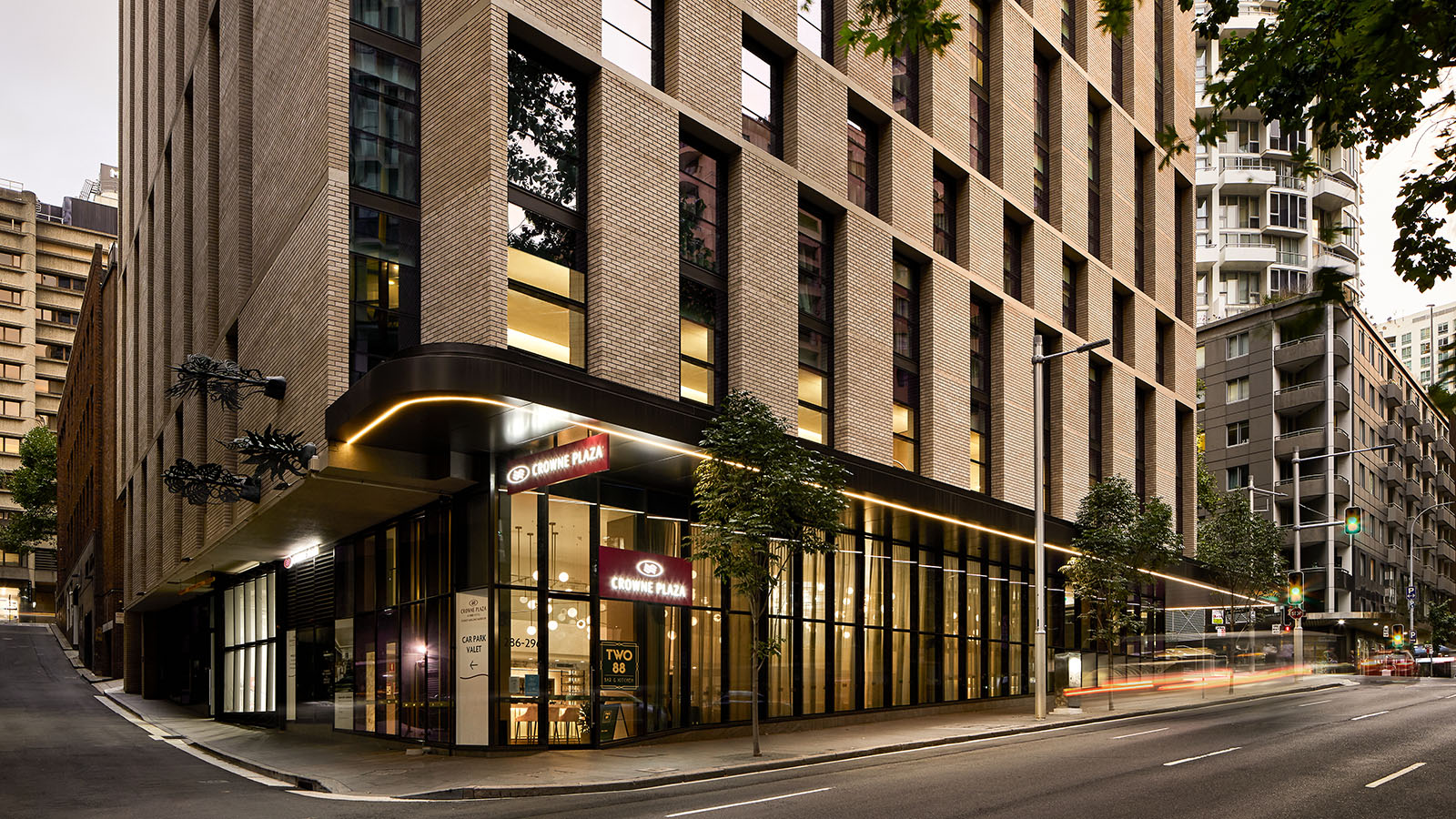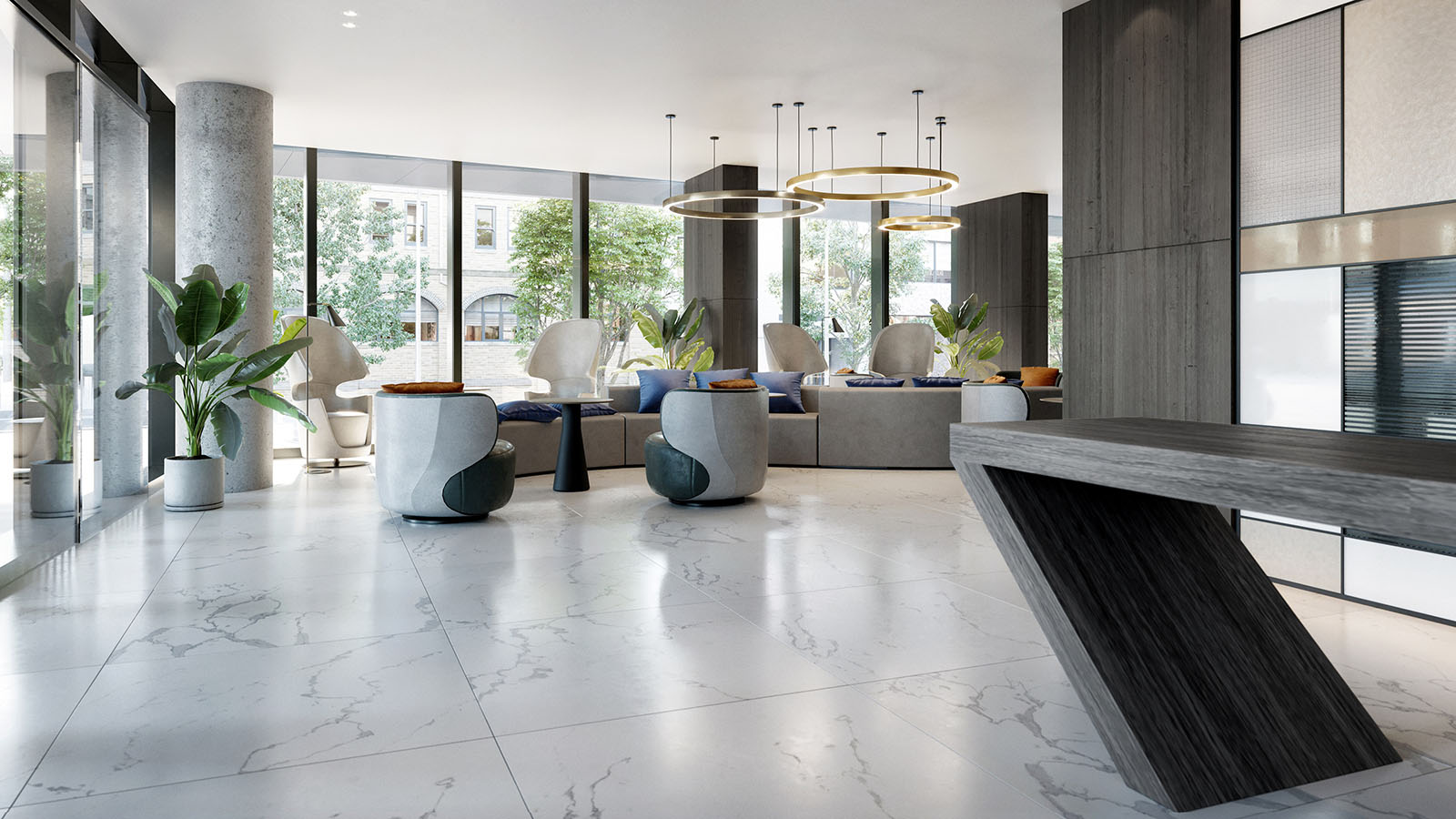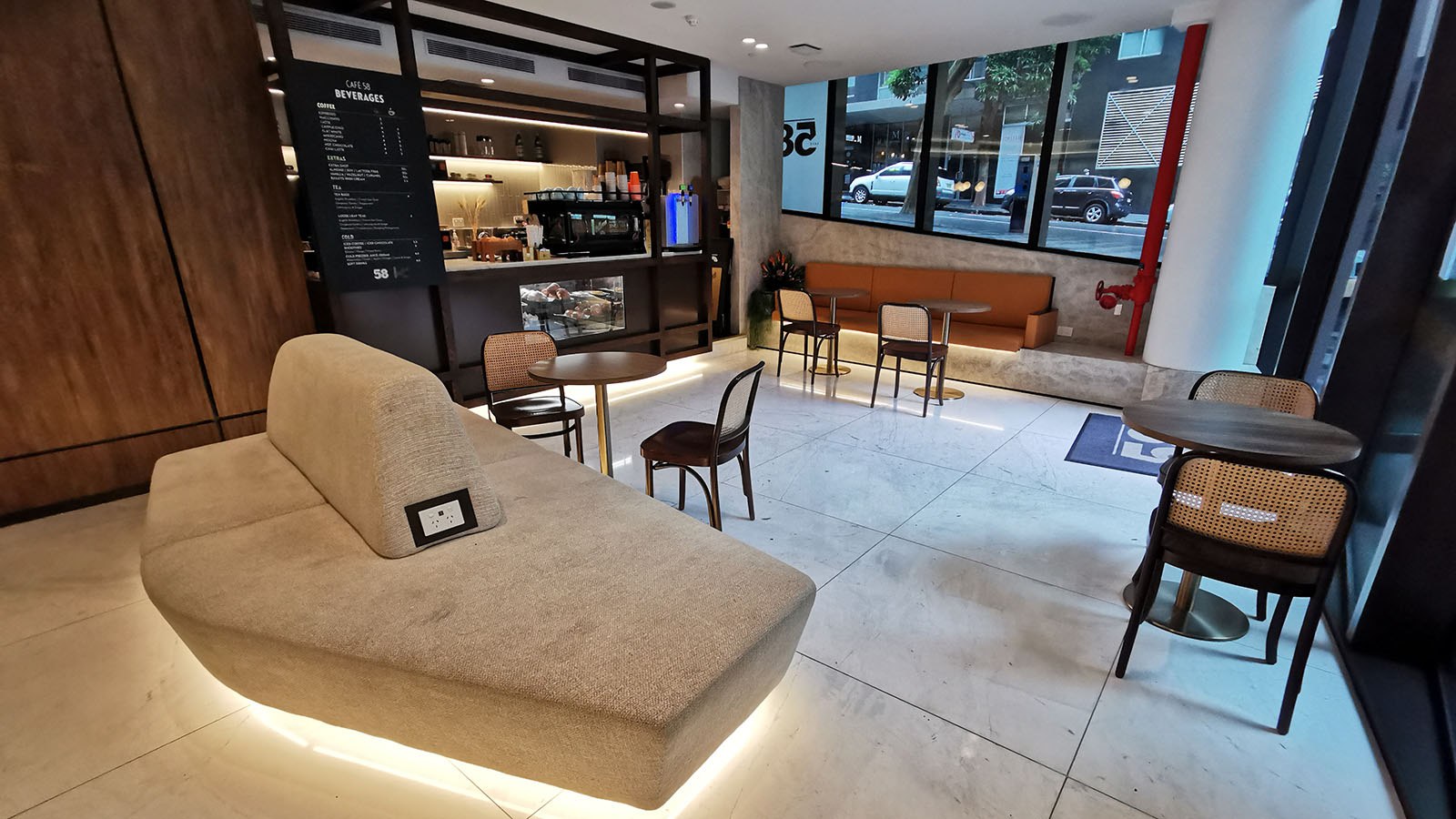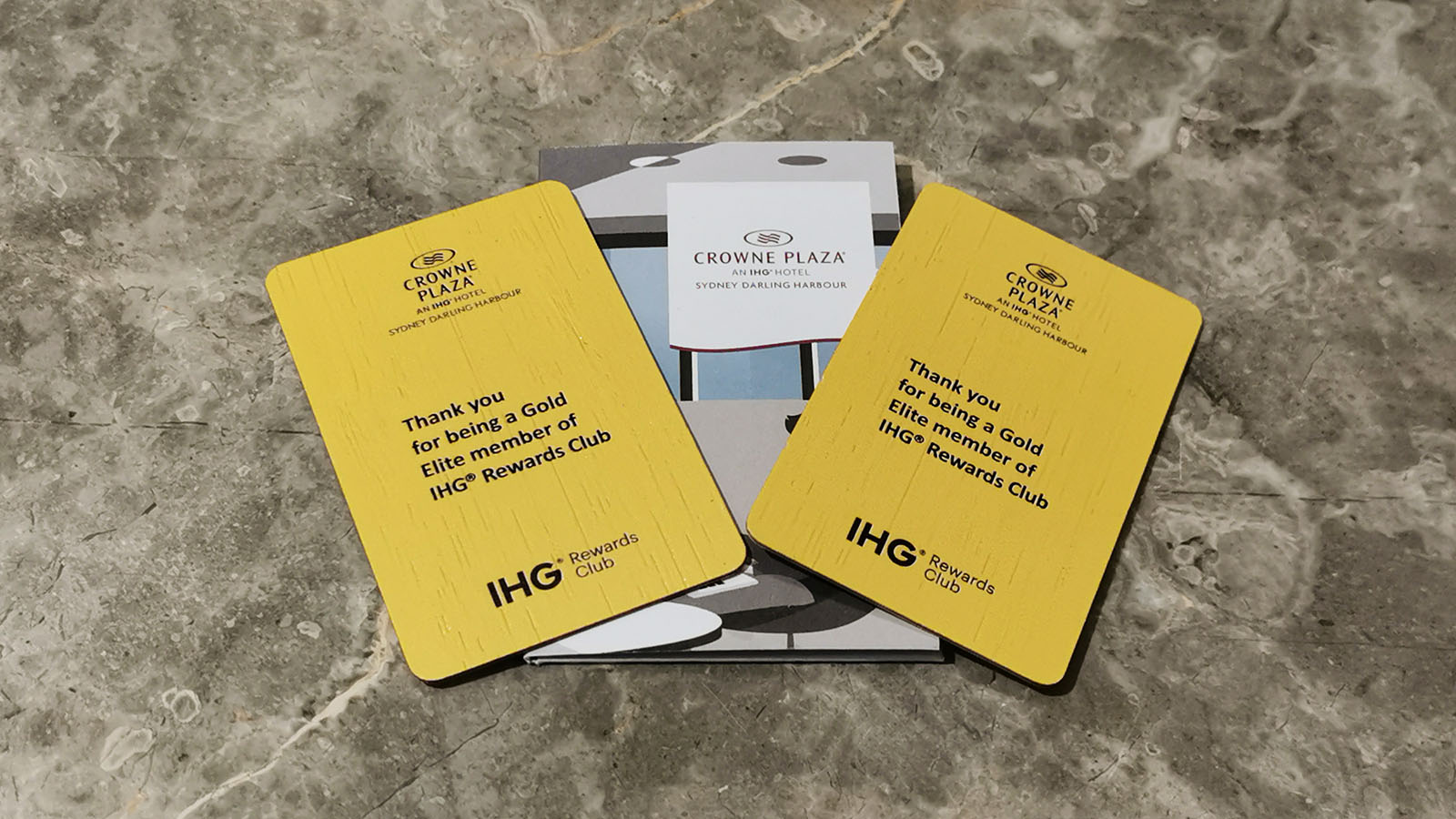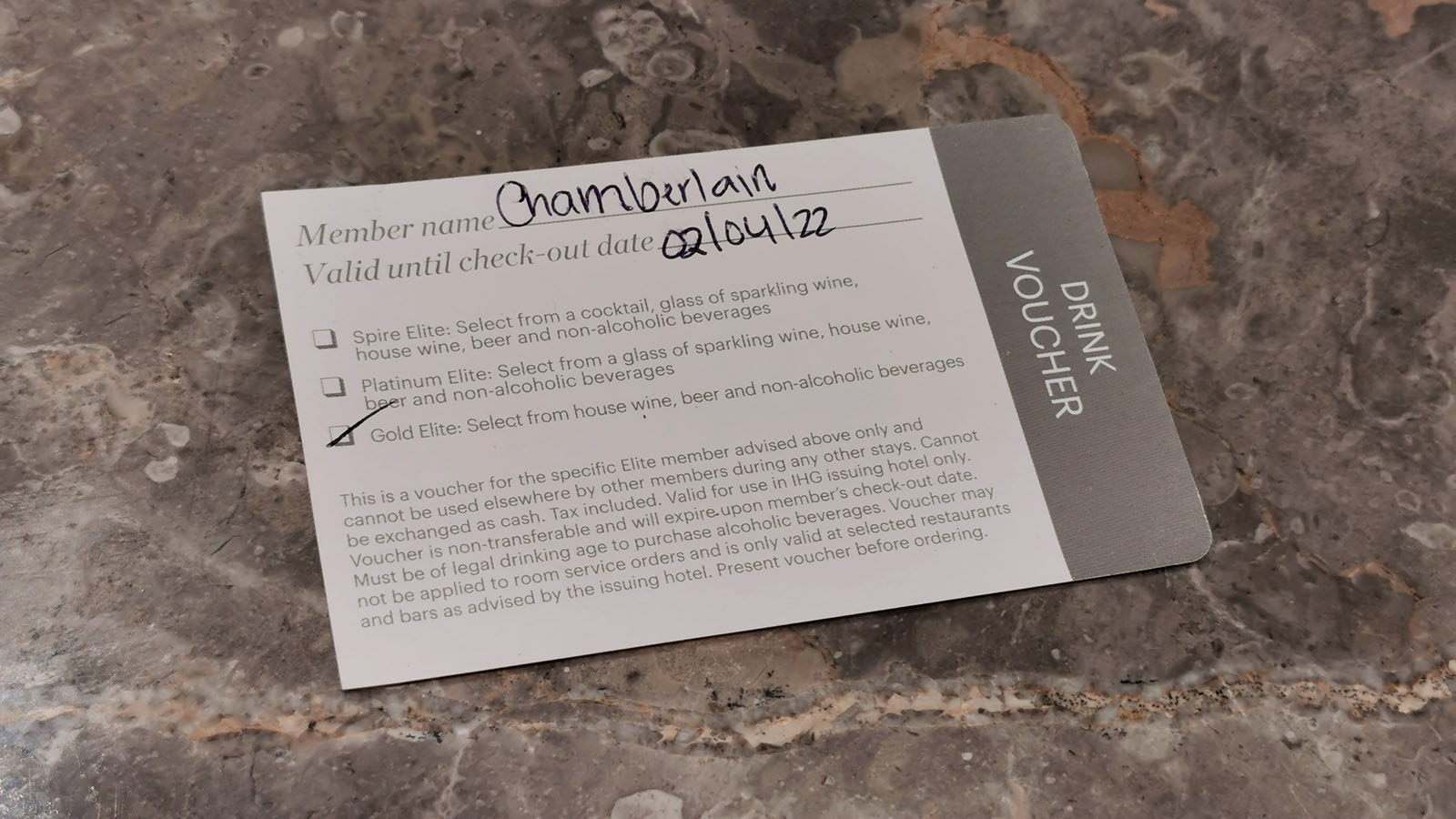 Before long, I have my keys – and they're the golden kind, in recognition of my IHG One Rewards Gold Elite status. I'm also handed a drink voucher. It's appreciated, but would have meant a little more had my name been spelled correctly (as it was on the reservation).
Crowne Plaza Sydney Darling Harbour's King Premium City View room
Up in the room, it's nice to see some greenery from the window as a contrast to the many buildings nearby. Of course, that's what a city view generally entails in a location like this – don't expect any water.
Speaking of rooms, those at Crowne Plaza Sydney Darling Harbour are modern, understated, and for the most part, functional. Handily, there's wireless charging by the bed. Each room also has a coffee pod machine, and the brew it delivers is quite refreshing. Bathrobes and a spacious walk-in shower offer added hints of luxury.
Over in the corner, there's a desk. There's enough space here to work on a laptop, and to share that bench space with papers or books. But using this corner like a temporary office uncovered a few glitches.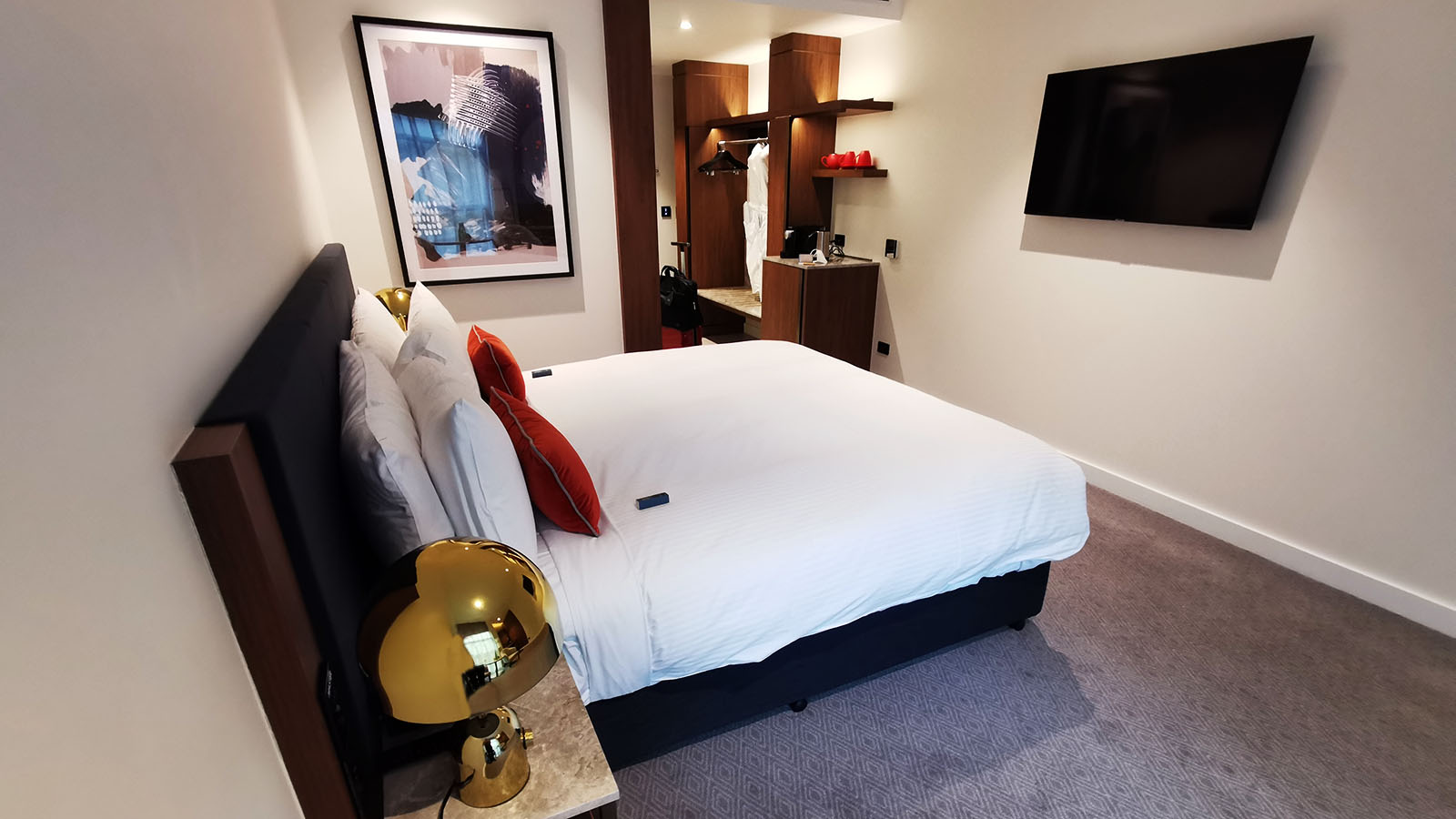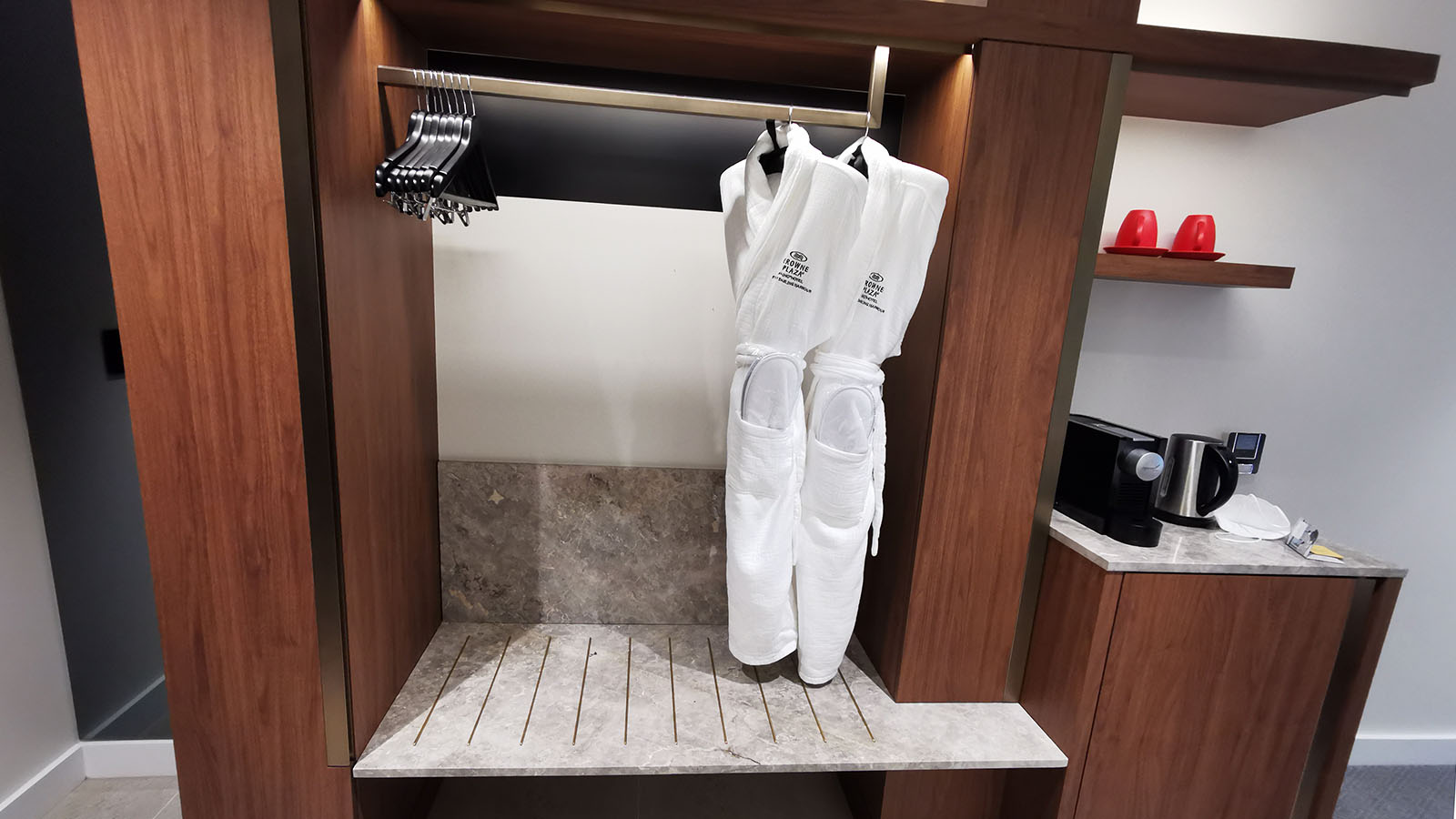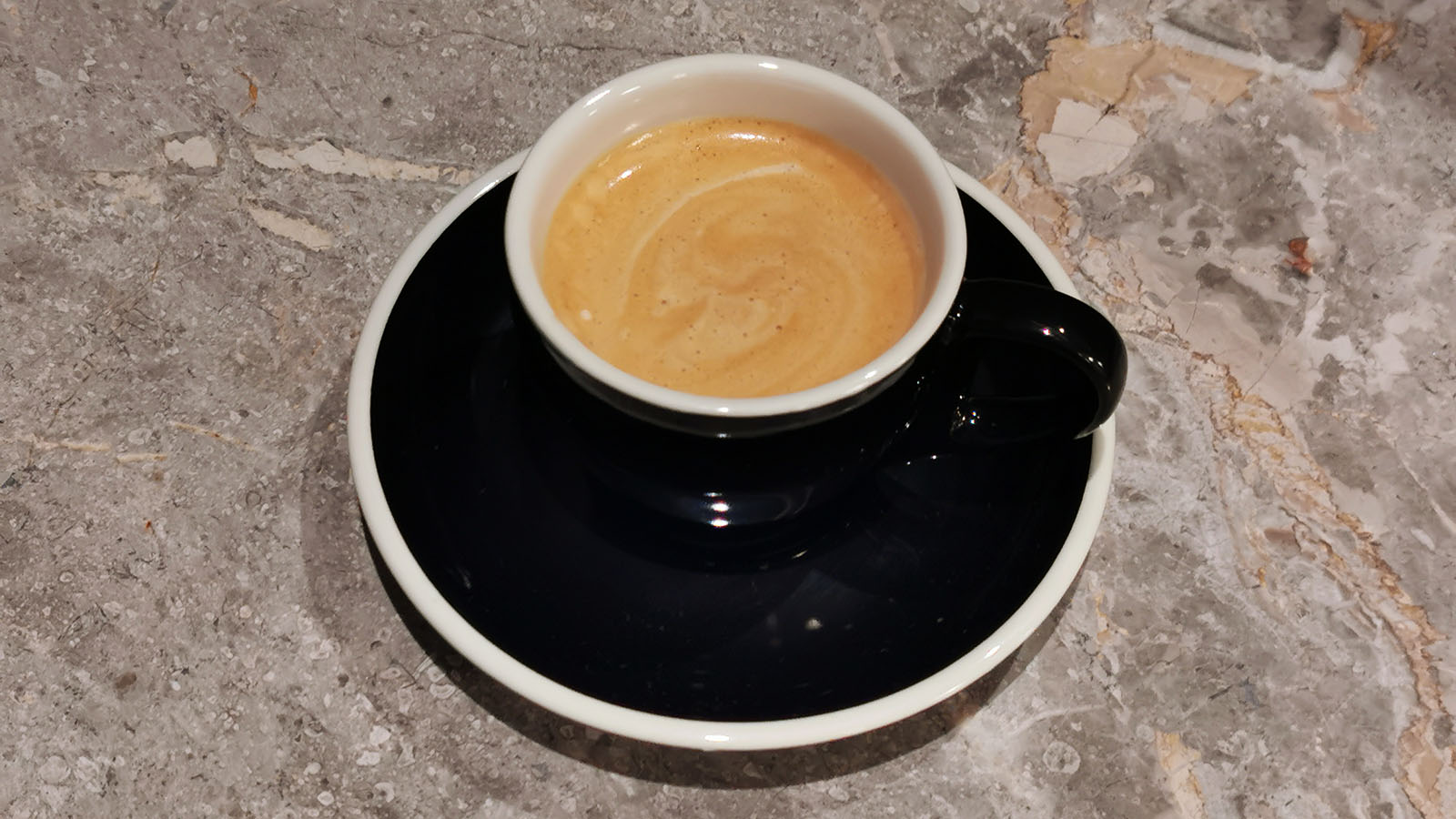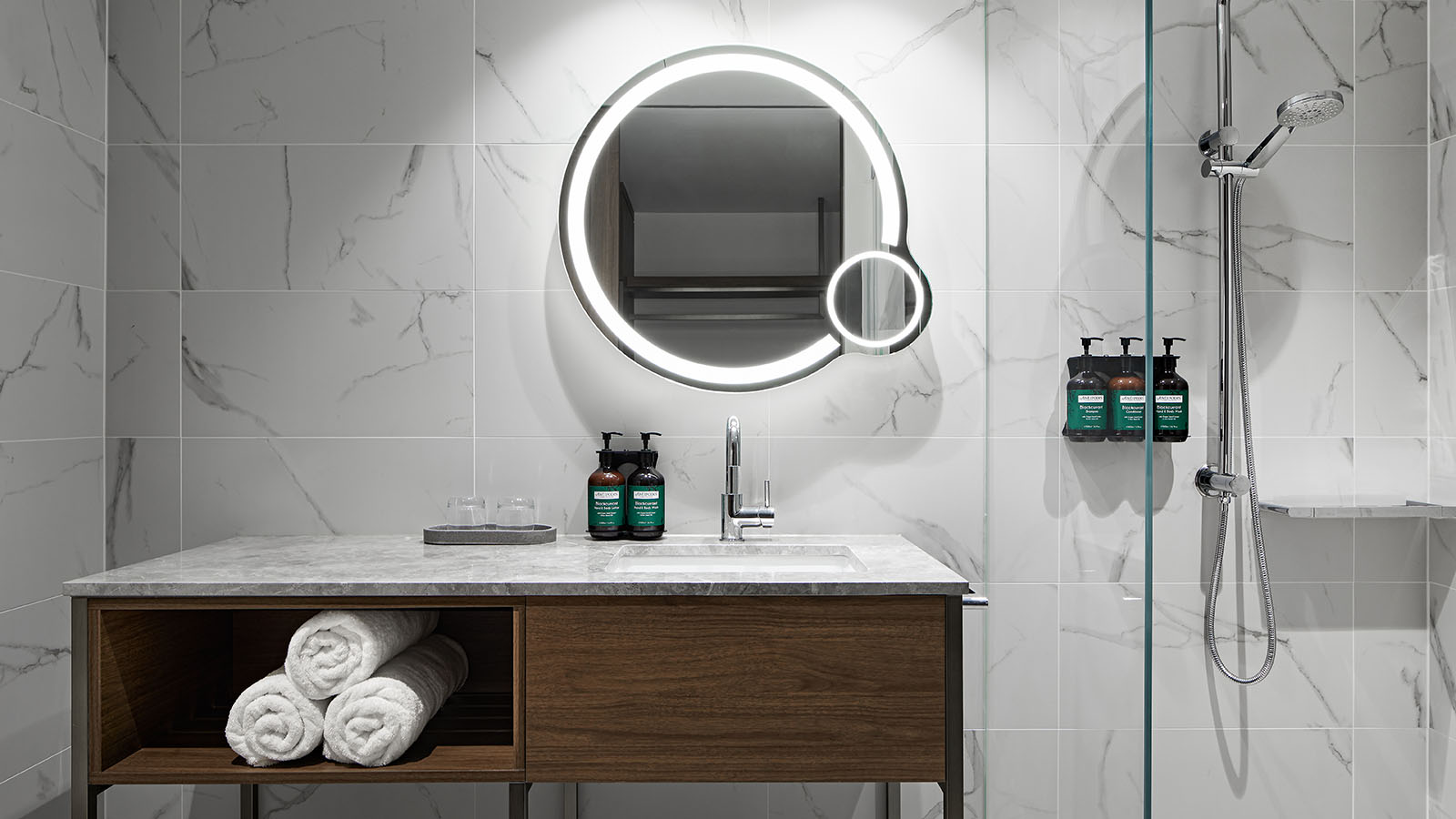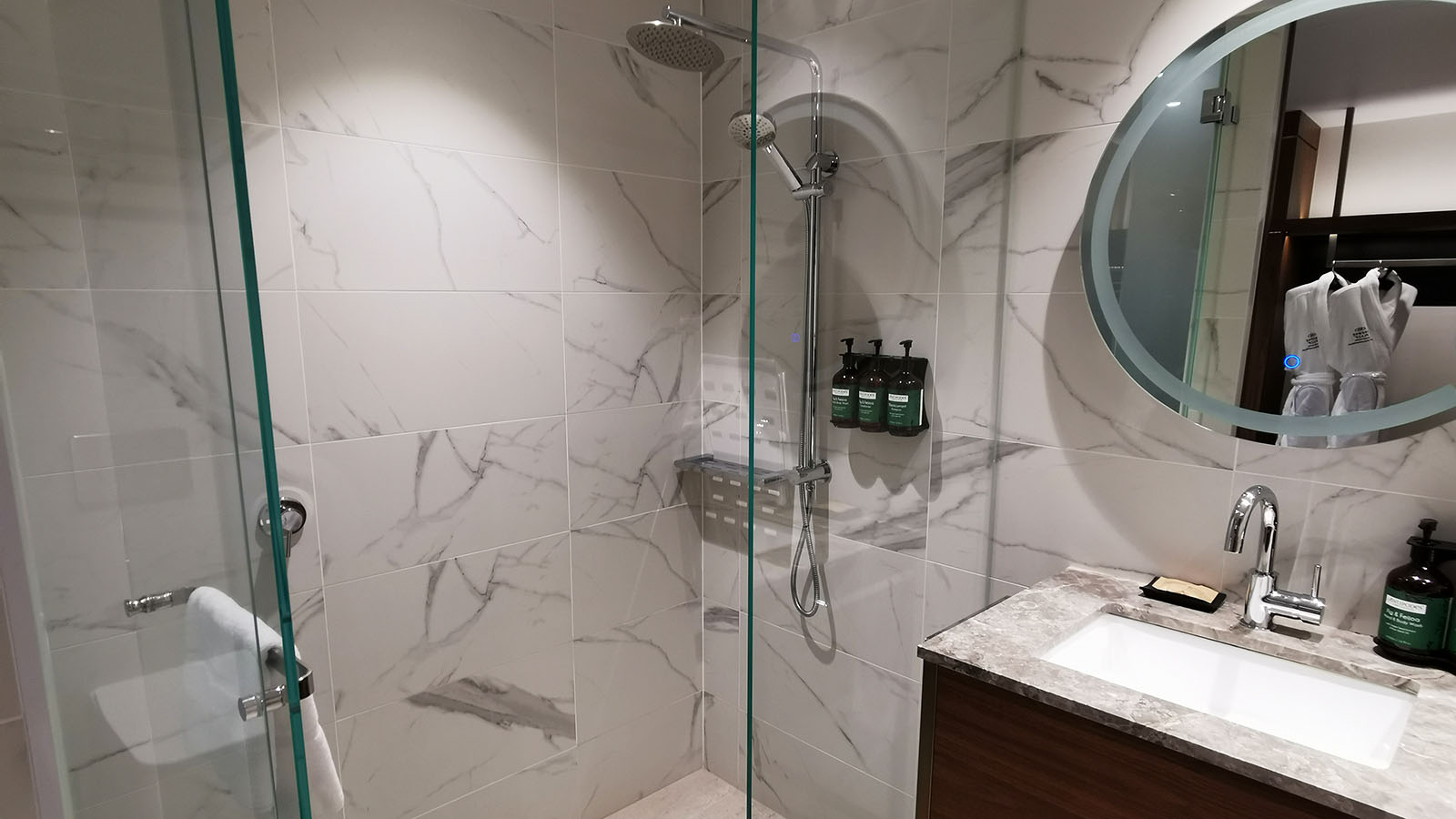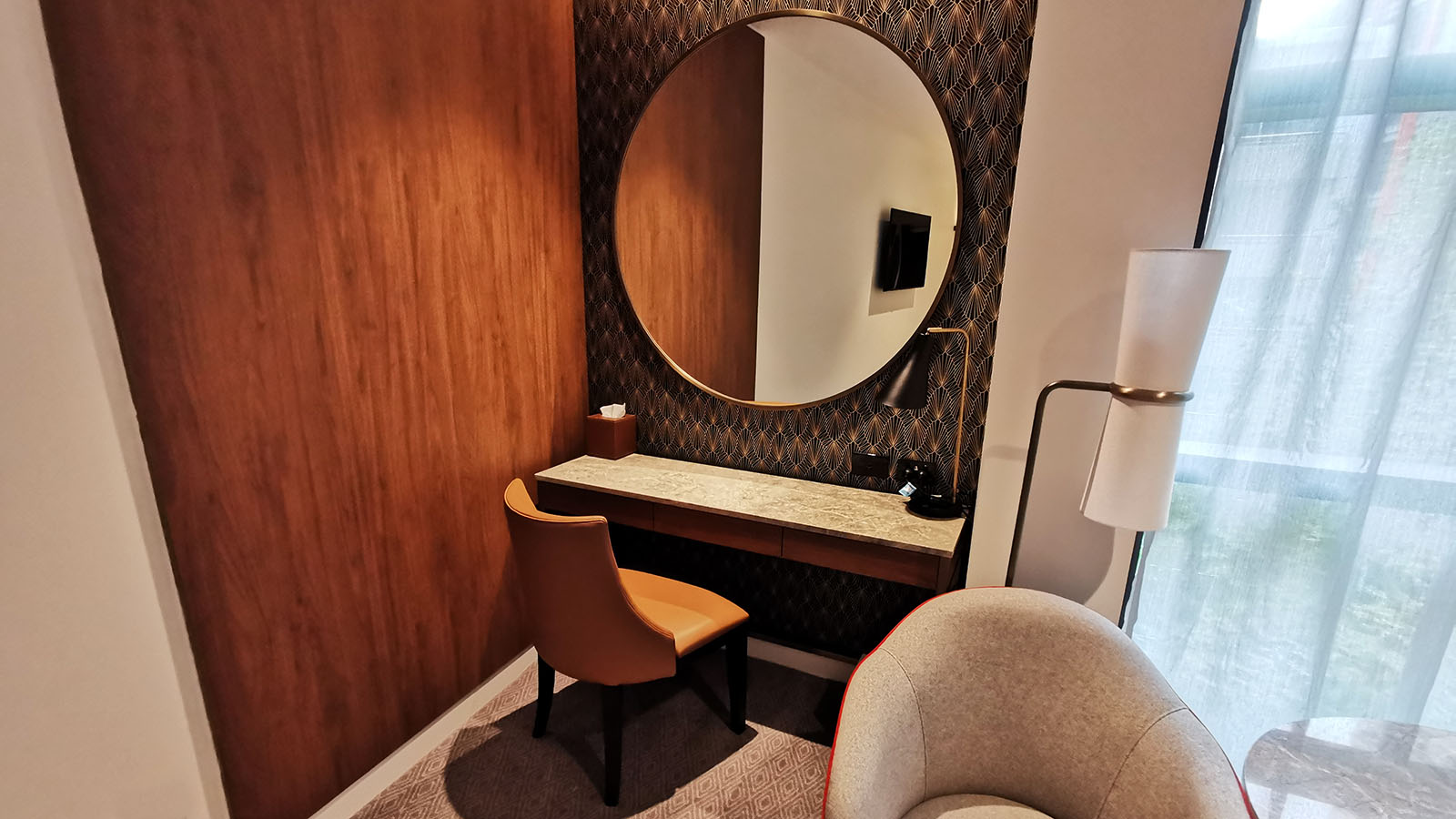 There's a double power point right at desk level. But both outlets are already occupied by the lamps nearby. Because there's no direct light in this space – being nestled back into the wall, not directly adjacent to the nearby window – you really need both lamps on. Yet even if you could use this outlet, many modern laptop chargers wouldn't fit, given the limited spacing between the power point and the desk surface.
So what to do? I'd packed a long cable and there was another outlet further away, but even then, my cord only just reached the desk. And as it turns out, this 'other' power point links with a motion sensor in the room.
Every time I'd been sitting at the desk for 30 minutes, click, the power went off. The only way to get it back on was to wander around the room until the sensor tripped… and to do this every half hour. Not great when you're trying to concentrate on something, or in the middle of a Zoom call.
Dining at Crowne Plaza Sydney Darling Harbour
For breakfast and dinner, La Bella Trattoria is the go-to at Crowne Plaza Sydney Darling Harbour. So let's start with breakfast.
Where this is included in your room rate, your morning meal starts with a continental buffet. You'll find all the usual yoghurts, breads, cereals and pastries, along with salads for an early lunch. More excitingly, an included breakfast also means a gratis pick from the à la carte menu.
On a two-night stay, I enjoy smashed avocado on sourdough with a poached egg on the first morning. It's exactly what I wanted, and did make the buffet largely redundant. The next morning, it's hard to go past the buttermilk pancakes. They're light and fluffy, with accompaniments that allow the sweetness to sing.
Of an evening, Bar Two 88 also opens up. It's where I'm able to use my welcome drink voucher for a Pinot Gris. A perfect espresso martini follows – and then, it's time for dinner.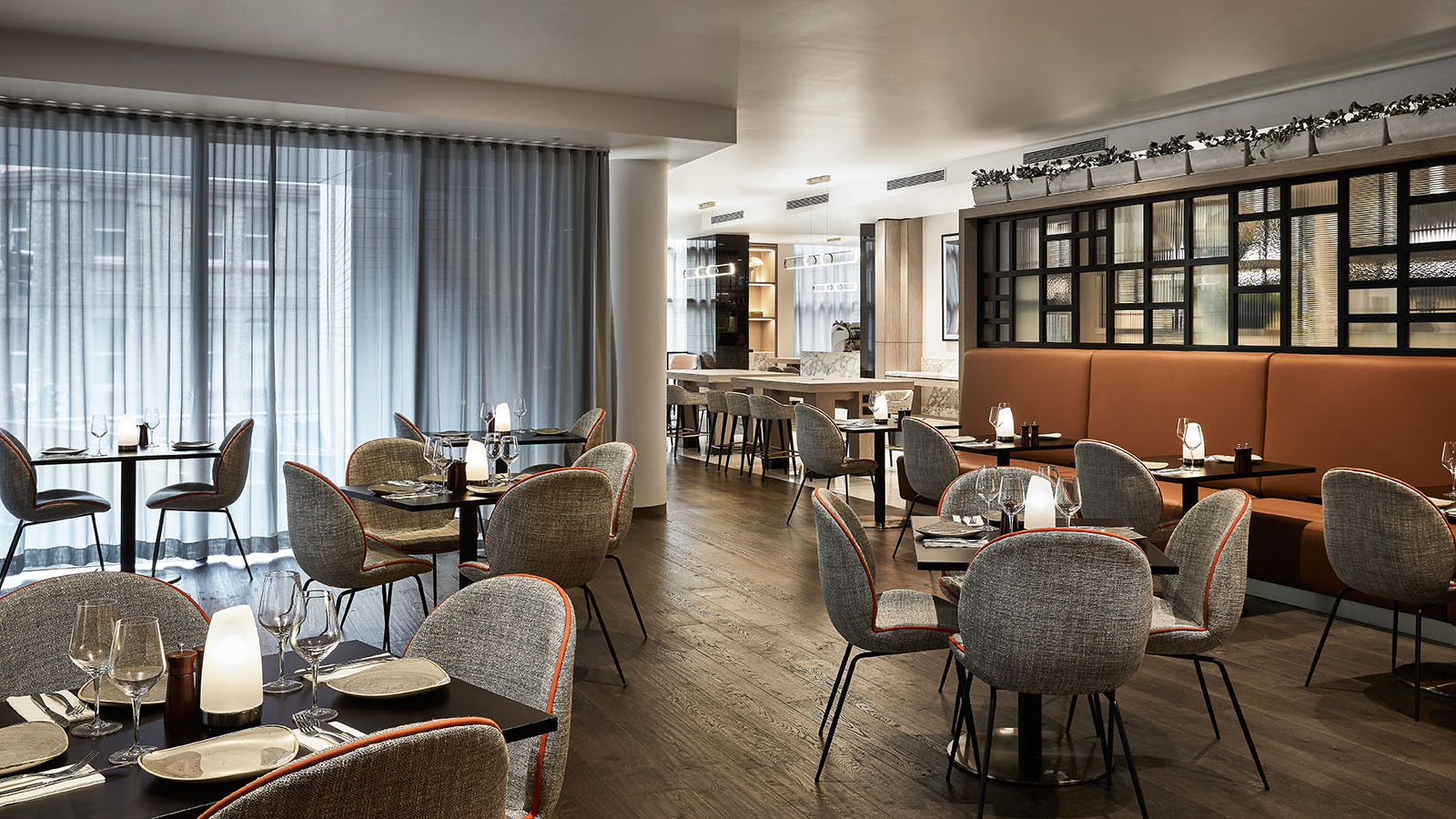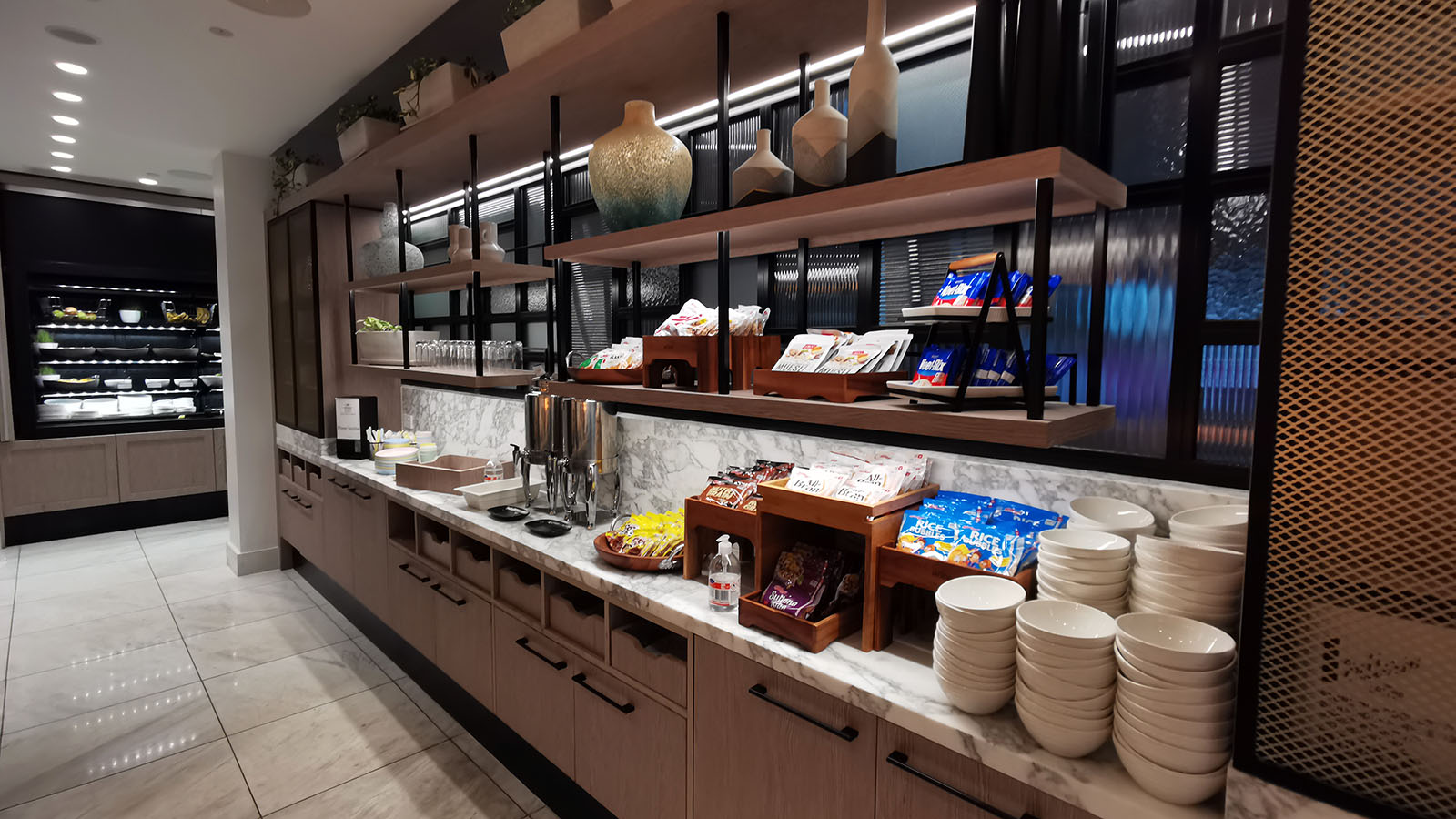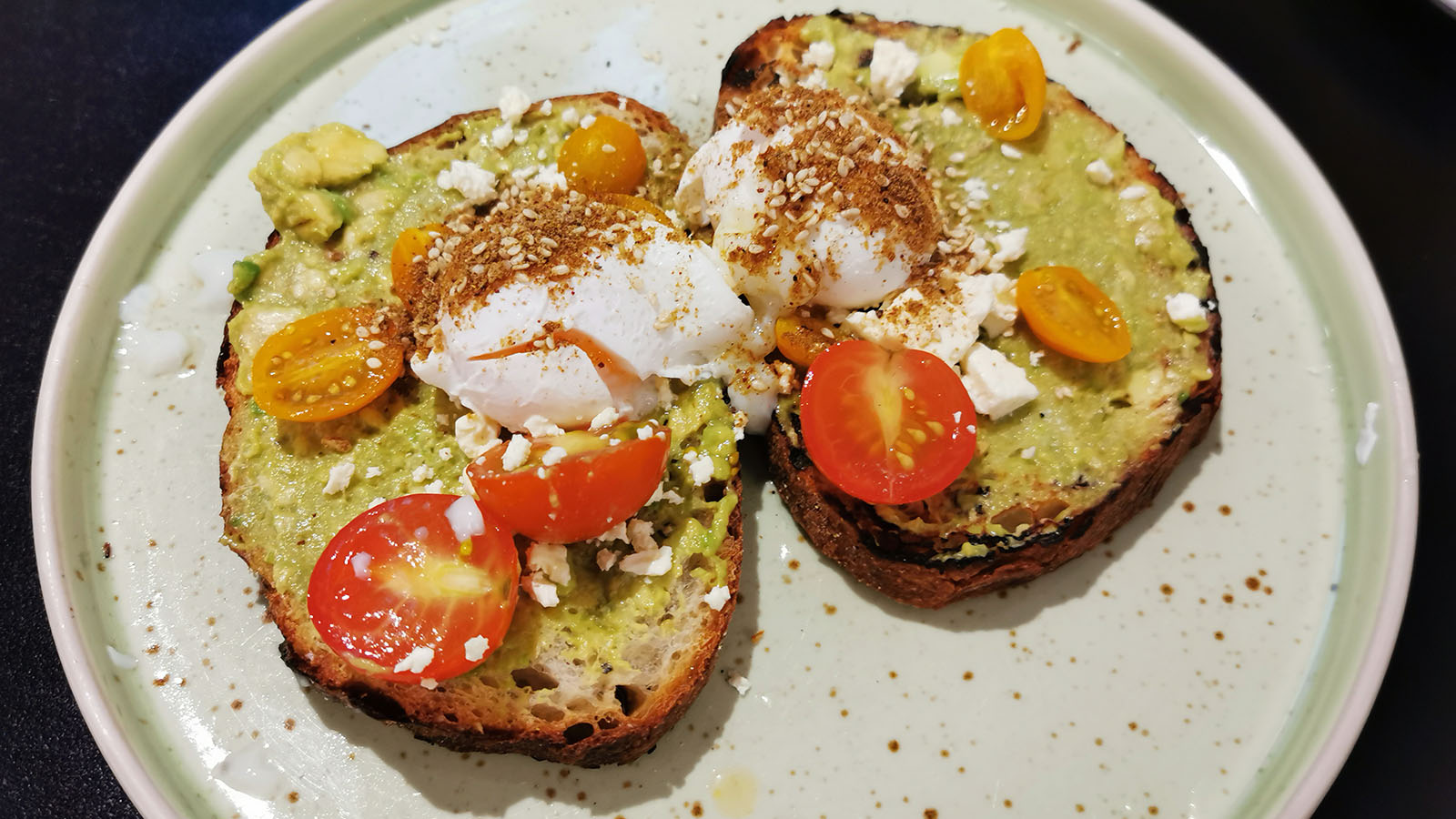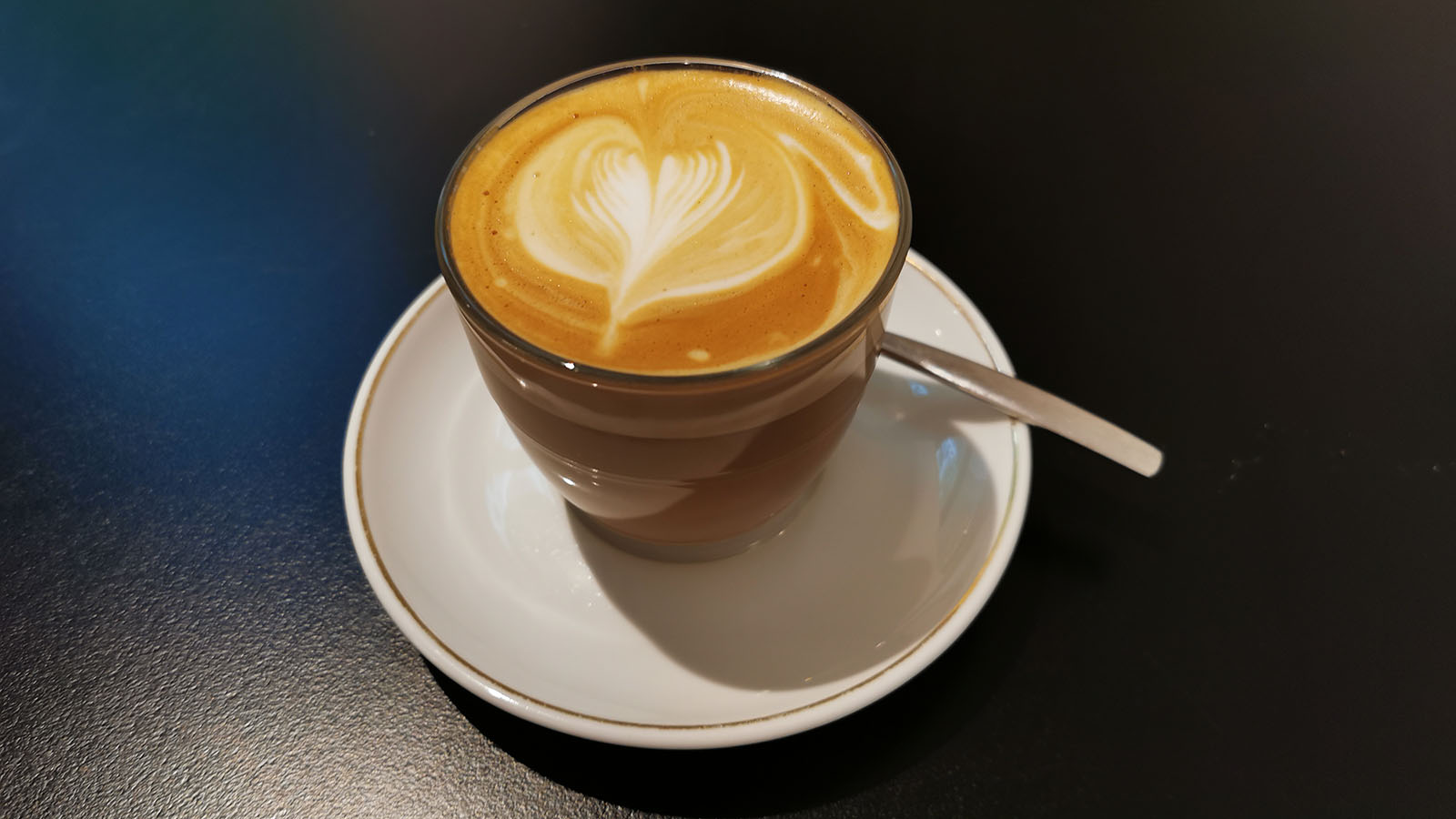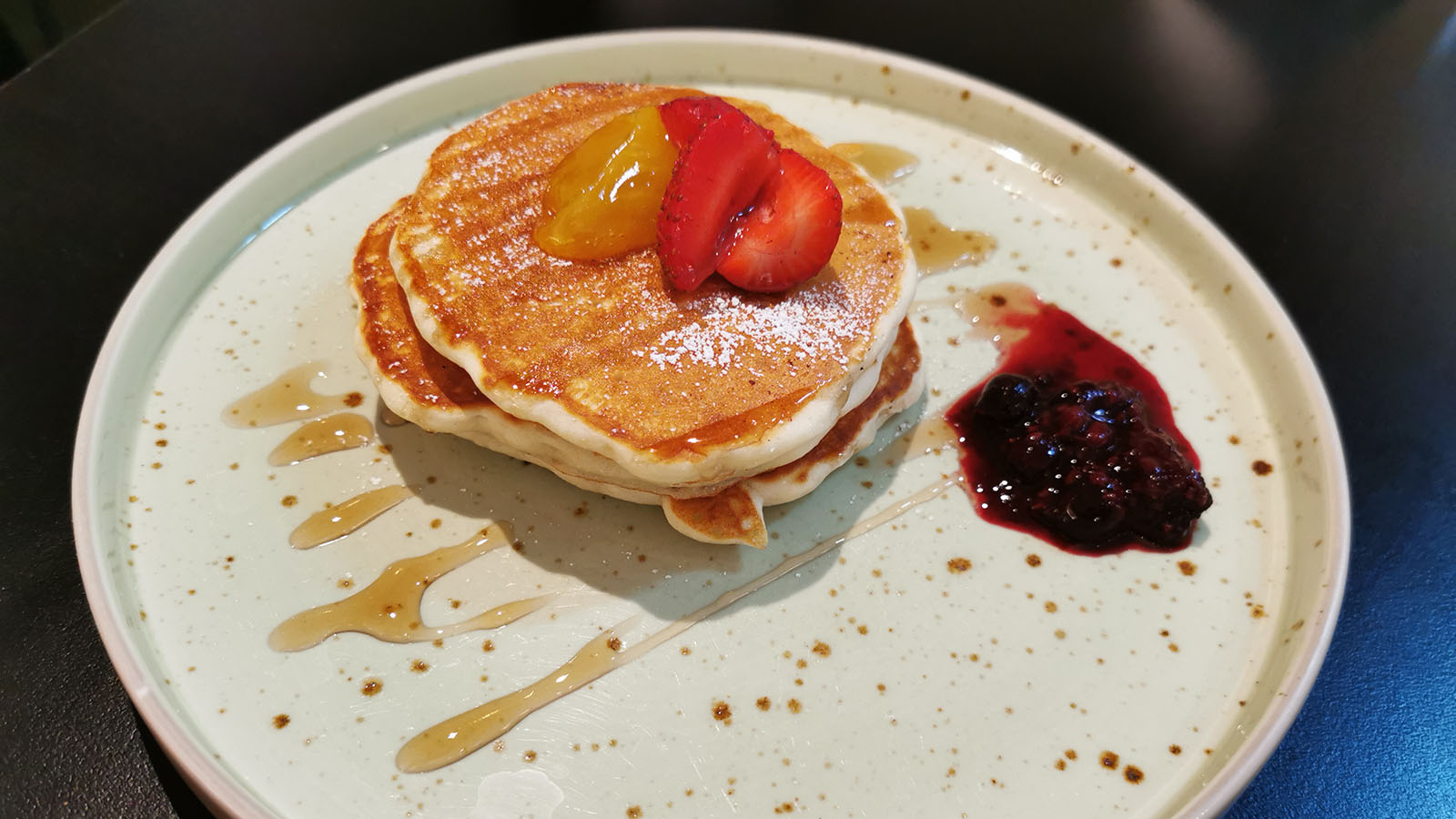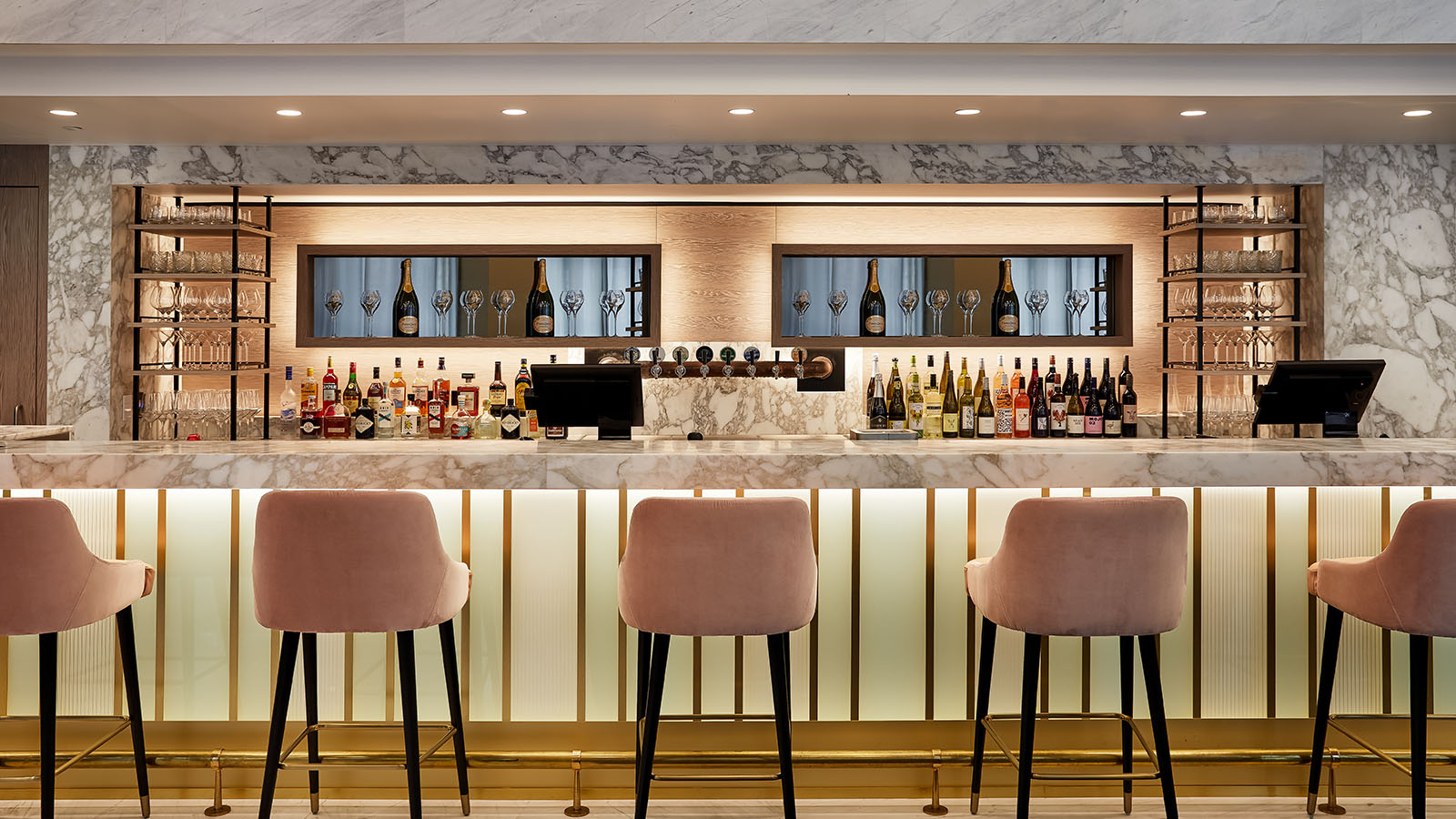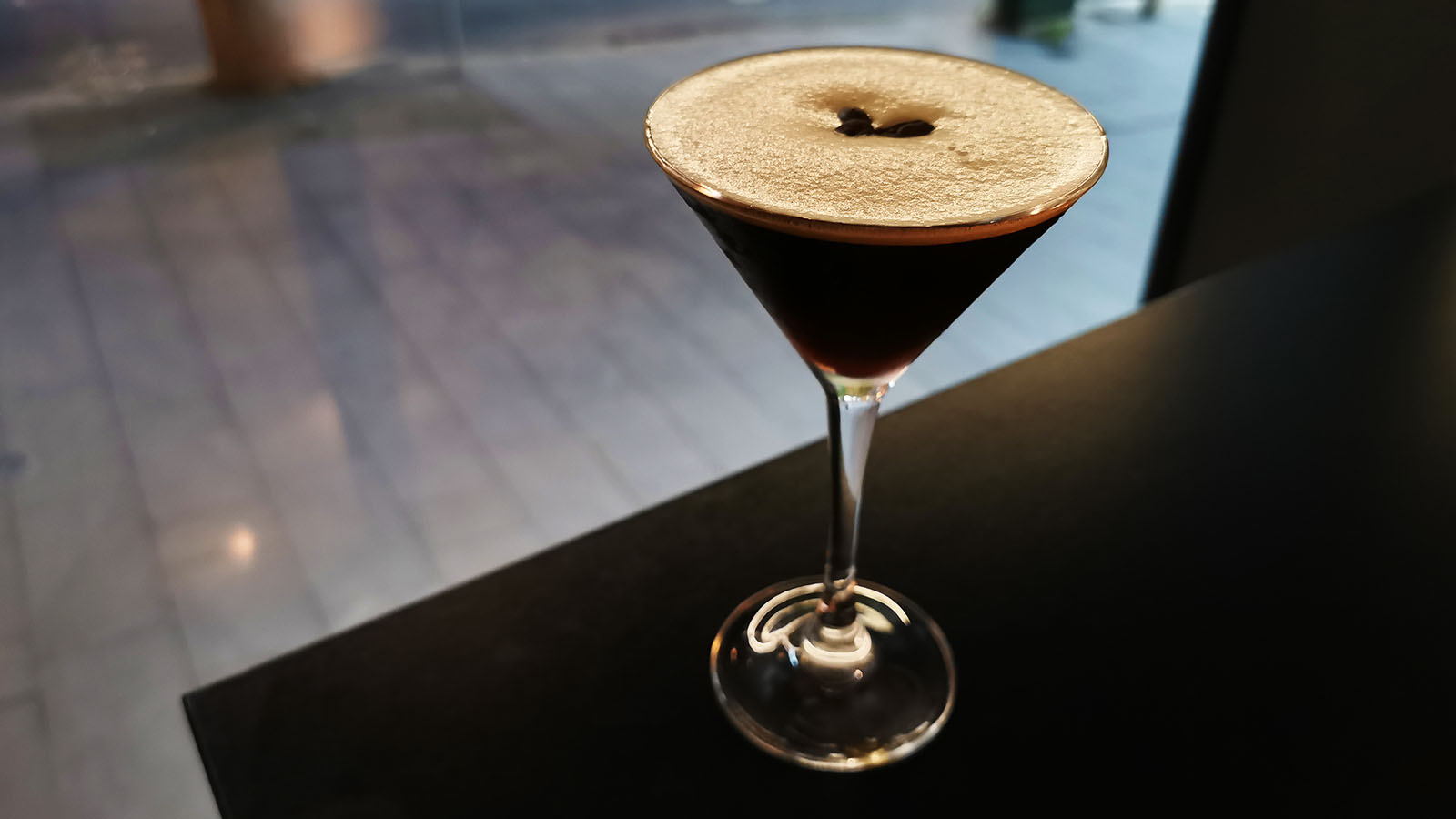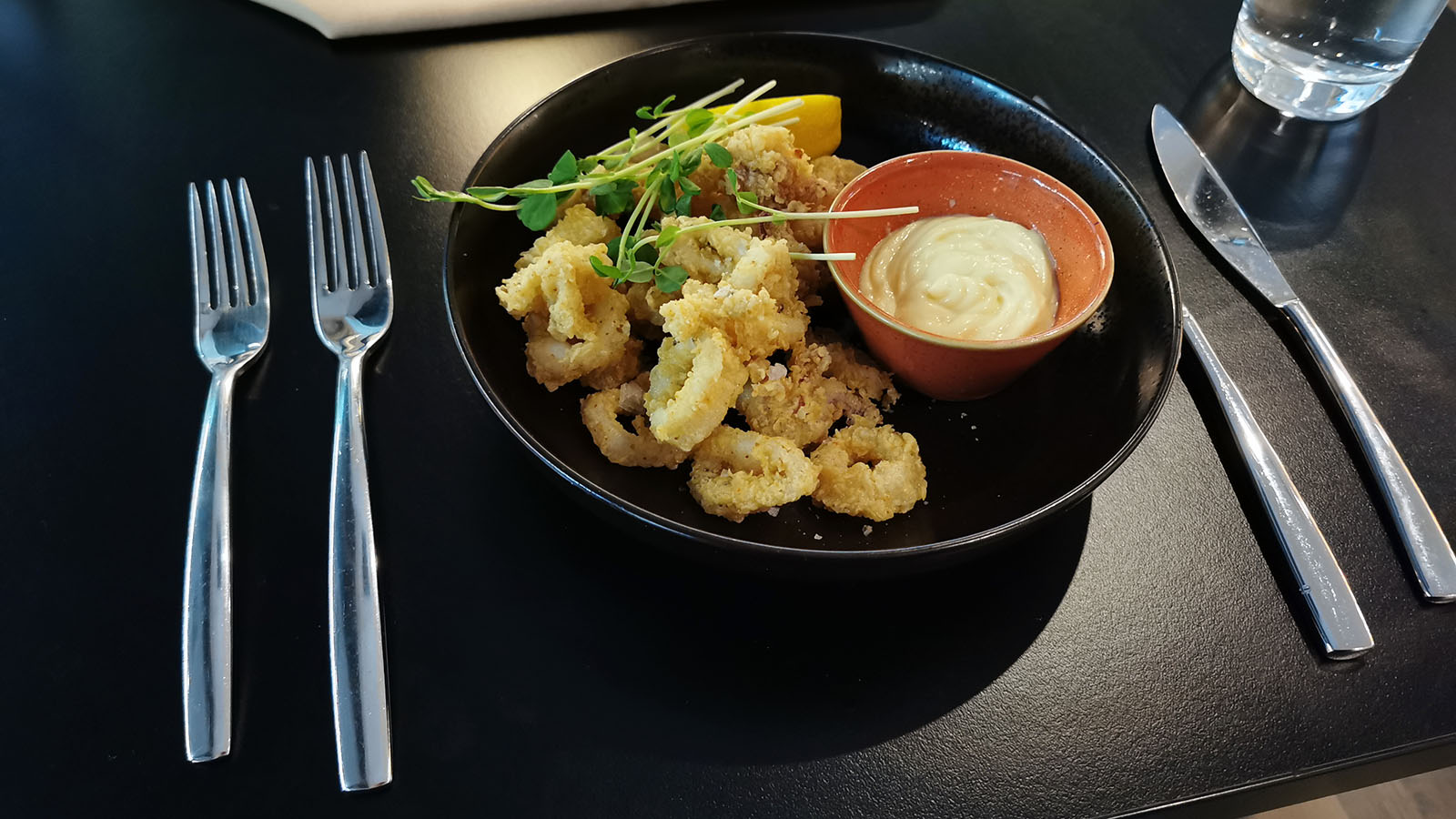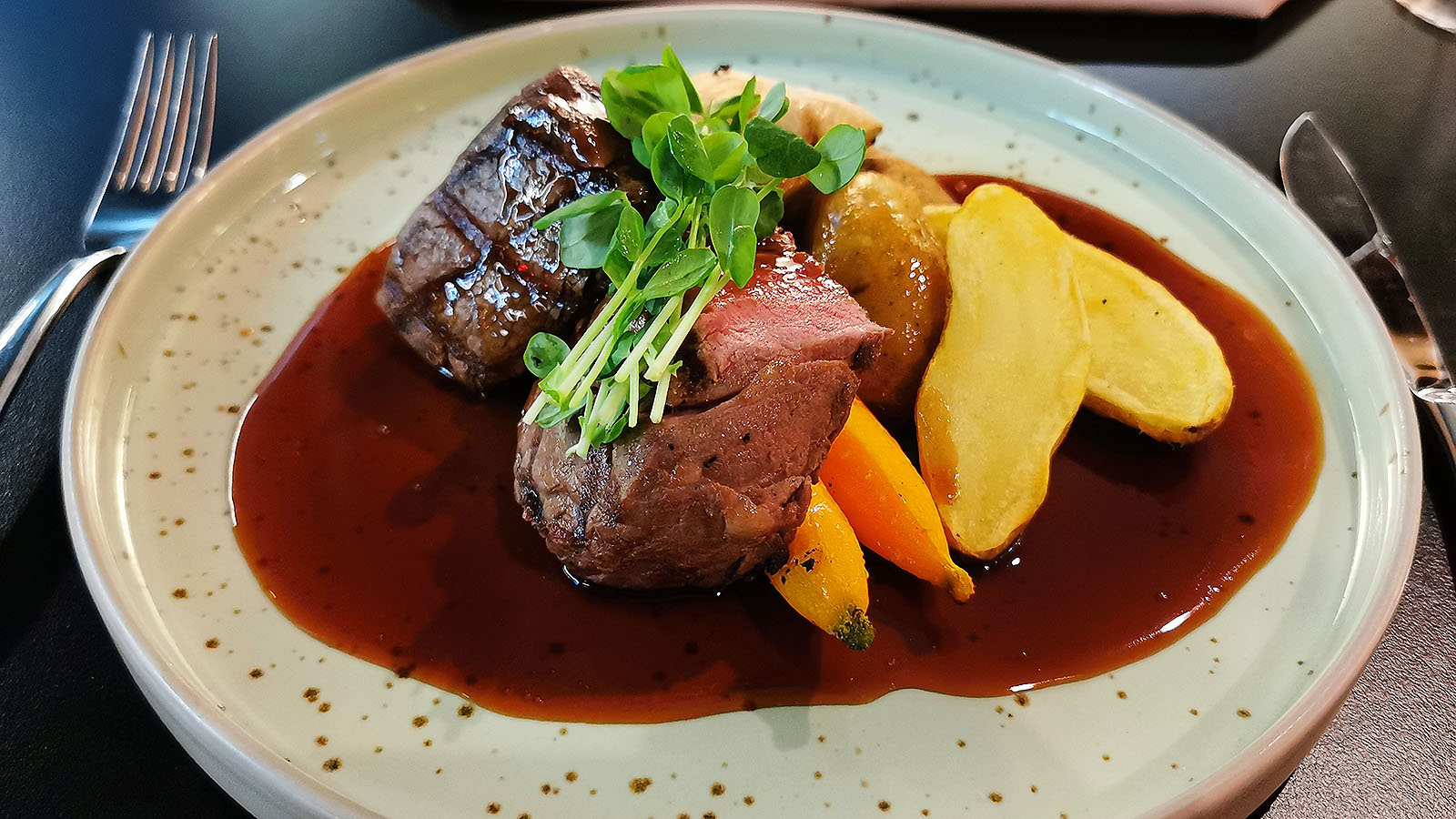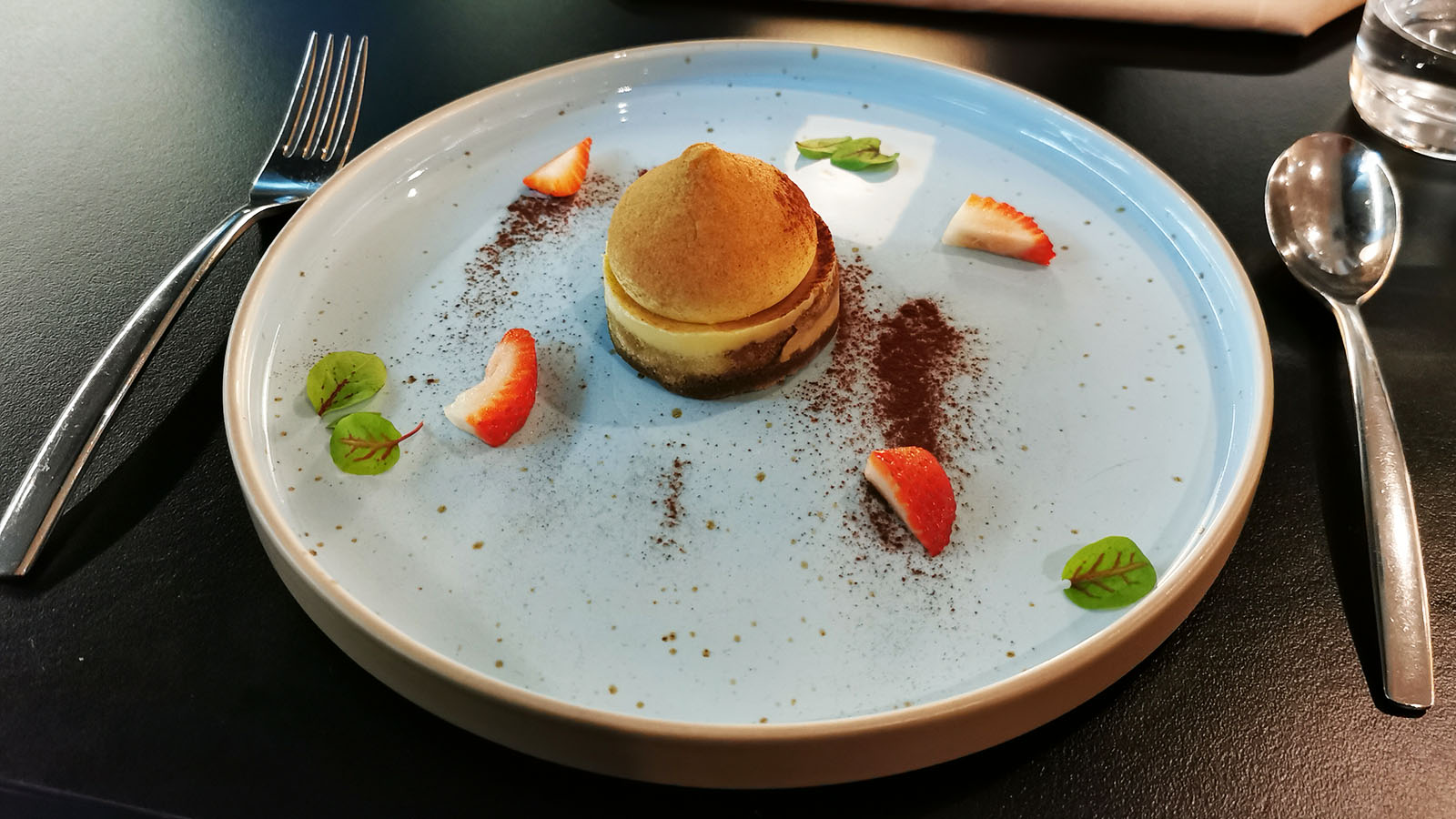 While bar bites are available here, you'll want to return to La Bella Trattoria for a more substantial meal. I begin with a delicious salt and pepper squid – always a favourite on the road. With lemon to squeeze and garlic aioli for dipping, it's faultless.
For the main, the beef tenderloin is calling my name. Served in a red wine jus with carrot and baked potatoes, it arrives a little closer to medium than medium-rare. But still a great plate of food. With desserts pleasingly more bite-sized than heavy and caloric, the tiramisu with a light coffee and cacao dusting is the perfect finish.
Facilities at Crowne Plaza Sydney Darling Harbour
Head to the rooftop during your stay to explore the pool area. The water is heated, which makes swimming much easier during the current cooler months. There are a few seats directly beside the water, with a larger collection down the far end.
If you fancy any food or beverages from the bar, just pick up the phone and these can be sent right up.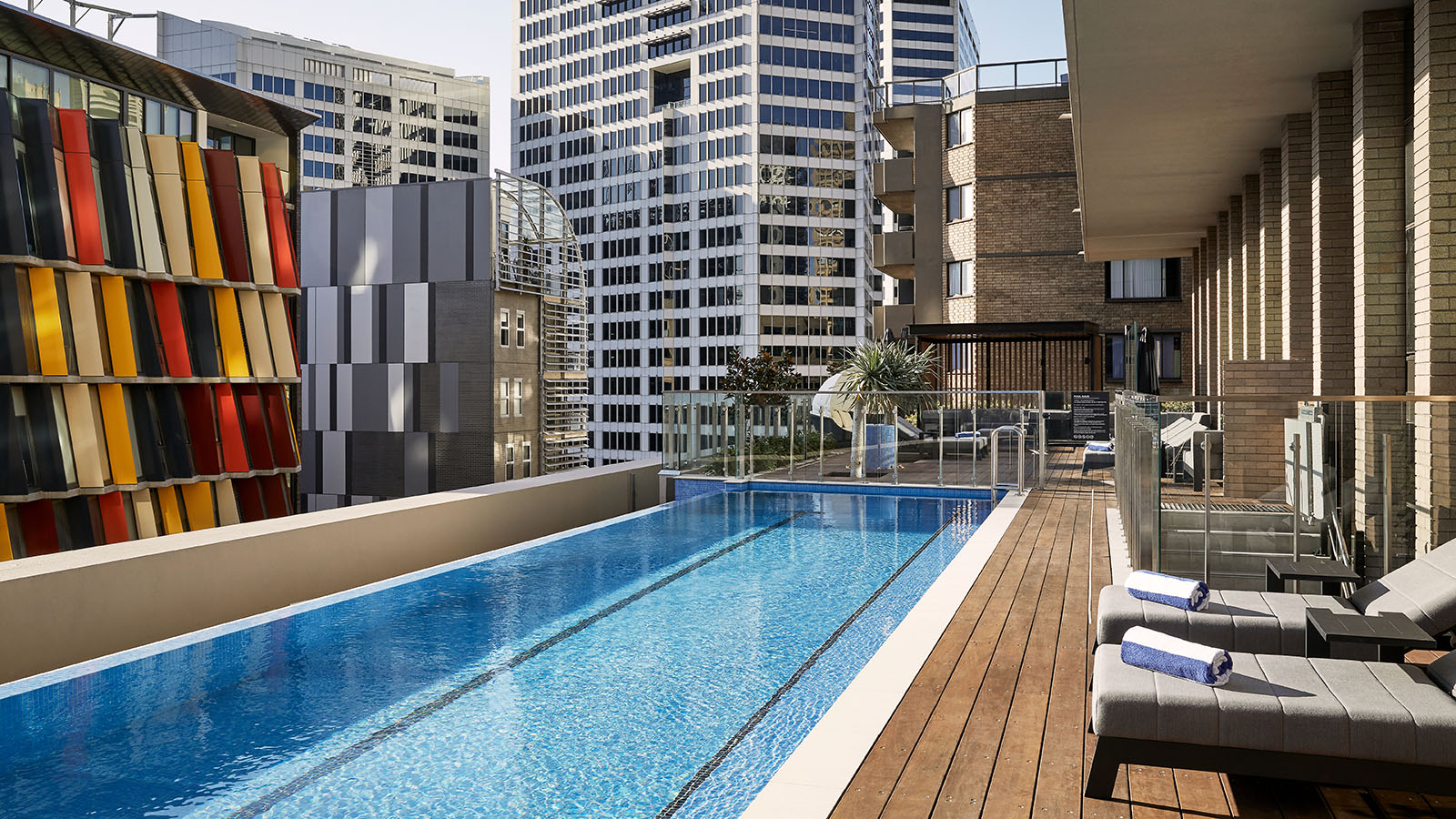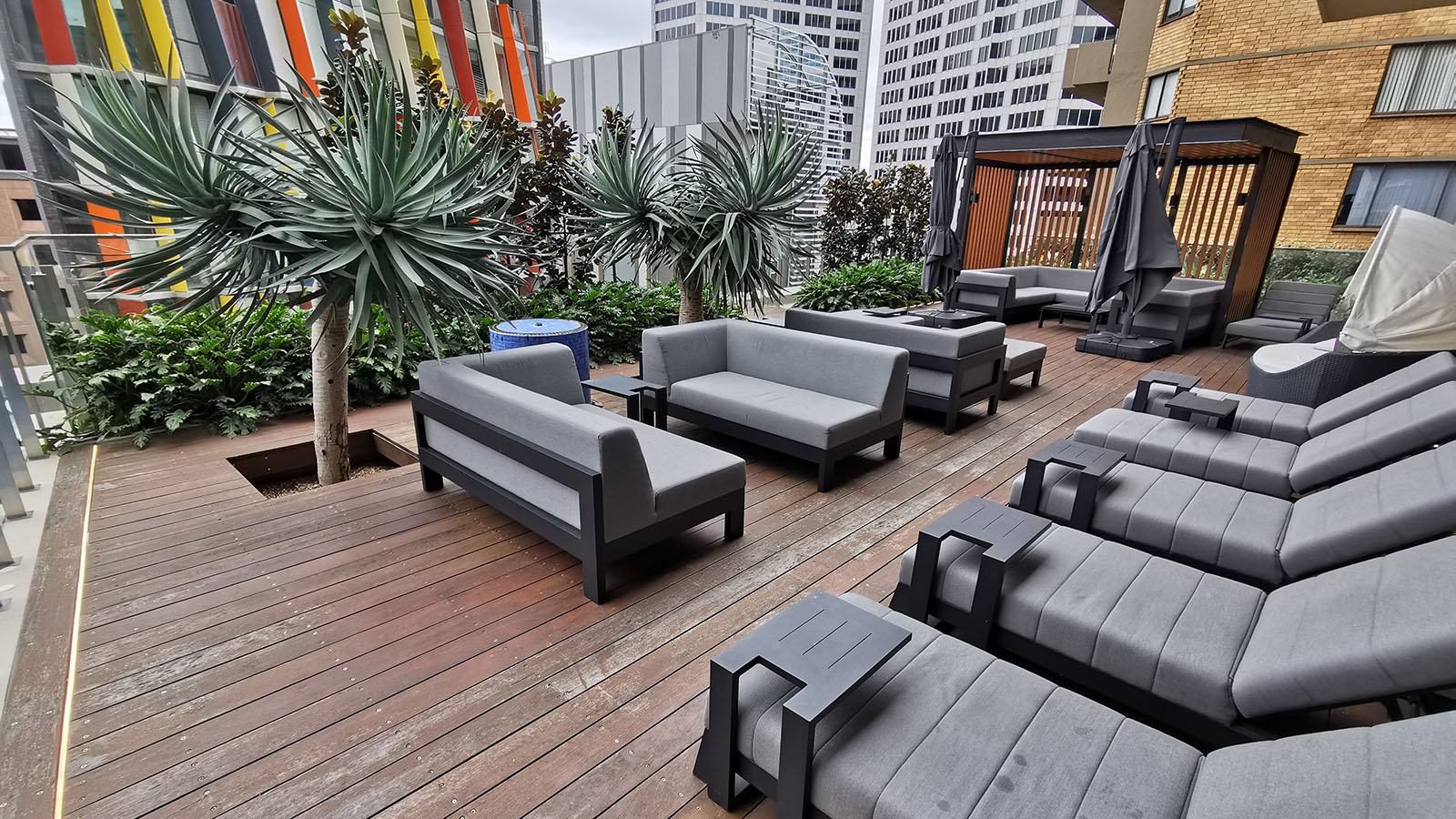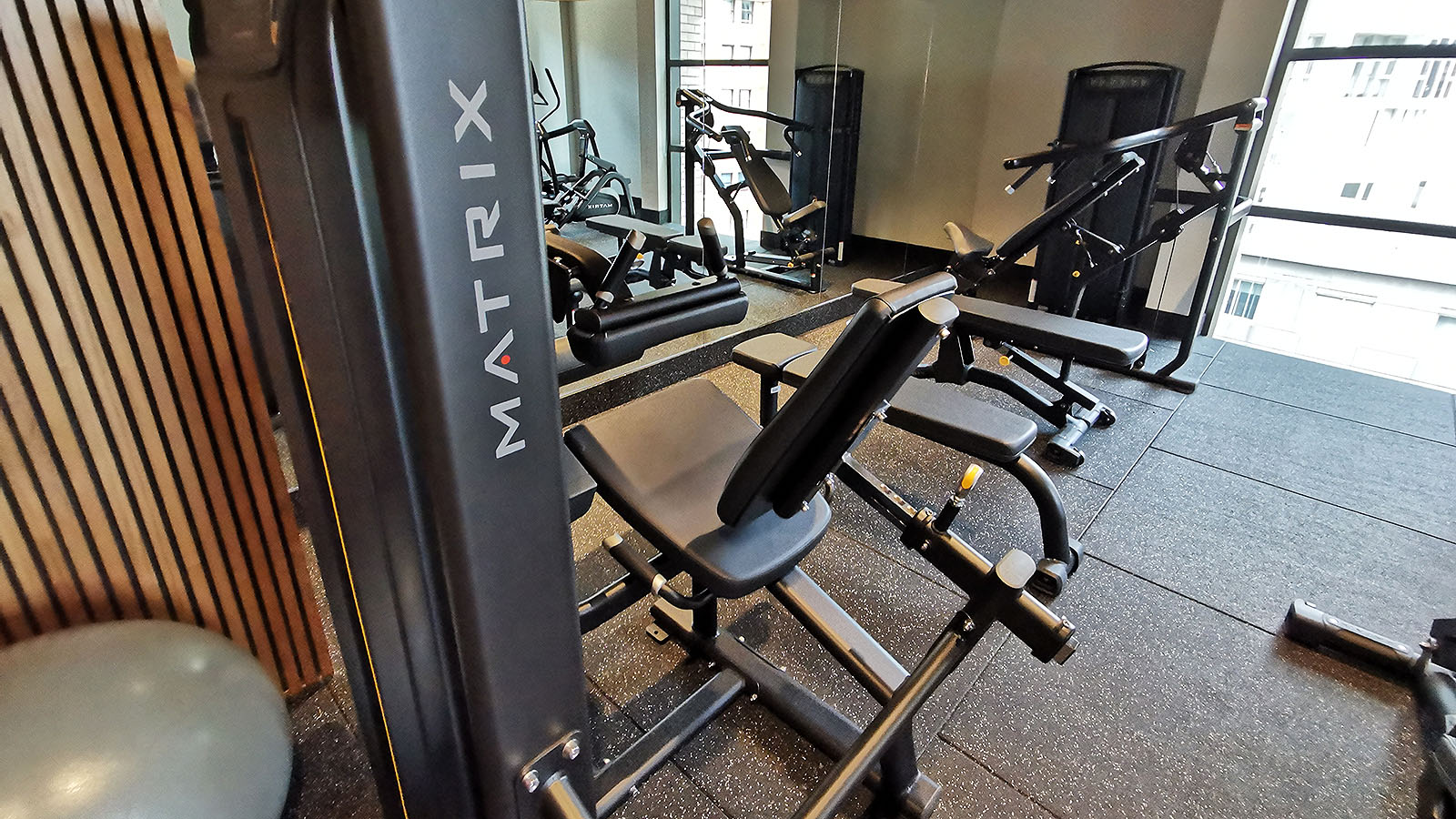 On the same level sits a respectable gym with all the equipment you'd usually expect. Down below, there's a business centre too, and Wi-Fi throughout the hotel is pleasingly zippy. From the room, I clocked speeds of 60Mbps down and 46Mbps up. That's roughly on par with a mid-tier NBN household service.
Earning points at Crowne Plaza Sydney Darling Harbour
As a brand under the IHG Hotels & Resorts umbrella, Crowne Plaza is attached to the IHG One Rewards program. This was recently rebranded from its previous title, IHG Rewards.
When earning points, your tier level is what really matters. Each stay becomes more rewarding as you climb the rungs of the status ladder, as below.
| | | |
| --- | --- | --- |
| IHG One Rewards earning rates by tier | Tier bonus | Total earn rate |
| Club Member | – | 10 points per US$1 |
| Silver Elite | 20% | 12 points per US$1 |
| Gold Elite | 40% | 14 points per US$1 |
| Platinum Elite | 60% | 16 points per US$1 |
| Diamond Elite | 100% | 20 points per US$1 |
Crowne Plaza Sydney Darling Harbour also participates in IHG's 'A Greener Stay' initiative. By opting out of housekeeping, travellers can earn an extra 500 points for each day that service is skipped. That's particularly handy on a two-night stay, when a room refresh is more of a nicety than a must-have.
Spending points at Crowne Plaza Sydney Darling Harbour
Once you've built up a pile of points, spending them on hotel stays is your reward. But the way things work today is different from the years gone by. That's because IHG One Rewards now uses 'dynamic pricing' for reward nights.
Under dynamic pricing, the number of points needed can swing up or down night by night, just like the cash rate. But points earned in the IHG One Rewards program also don't have a fixed cash value. So it's not as simple as saying one point = one cent. It really can vary between stays and hotels.
Here's an illustration though. We've compared the cost of booking rooms at Crowne Plaza Sydney Darling Harbour for a two-night stay. This compares the cost of booking the room using dollars, versus using points for the same.
| | | | |
| --- | --- | --- | --- |
| Spending Points at Crowne Plaza Sydney Darling Harbour | IHG One Rewards points required | Cash rate (same night) | Value per point (AUD) |
| 1 King Bed Standard | 33,500 points | AU$282.76 | 0.844c |
| 1 King Bed Standard City View | 33,500 points | AU$296.34 | 0.885c |
Interestingly, the number of points required doesn't change between booking a lead-in room and the next category up. So keep that tip up your sleeve to maximise the value your points deliver. It's practically the hotel equivalent of spending airline points to book Economy, but getting a Premium Economy seat instead!
Summing up
There's a lot to like about Crowne Plaza Sydney Darling Harbour. Its location will be perfect for many visitors, even when the purpose of each stay swings between business and leisure. Food and beverage options here are great as well – but do note, La Bella Trattoria currently only opens for dinner on Fridays and Saturdays.
With quite a premium fitout, the only thing out of place is the pesky in-room motion sensor. Hotels install these to save money on electricity – such as when guests head out but leave all the lights on. The idea being to automatically switch those lights off when the room is vacant, and back on when the guests return. And it's great, when it works.
But in its current configuration, the system is shutting off not only lights but also supply to many of the power points. And while a guest is in the room at that: sitting at the desk and trying to be productive. I'm all for saving electricity, but switching off laptop power after 30 minutes of work doesn't help anybody.
Again, with such a great location, I wouldn't hesitate to return when visiting the area again. But I would take the time to ask for the motion sensor to be deactivated, to avoid running laps all day to keep the power on.
Photography by Chris Chamberlin, who stayed as a guest of Crowne Plaza Sydney Darling Harbour. Feature image courtesy IHG Hotels & Resorts.
---
Stay up to date with the latest news, reviews and guides by subscribing to Point Hacks' email newsletter.
Crowne Plaza Sydney Darling Harbour
was last modified:
June 20th, 2023
by