Back in 2021, Rex made a splash in Australia with the launch of Sydney-Melbourne flights on ex-Virgin Boeing 737s. Since then, the airline has expanded its domestic network to include Adelaide, the Gold Coast, Canberra and Brisbane. But what about a 'Rex Flyer' frequent flyer program?
Though Rex has just six Boeing 737s now, the airline does have ambitions to increase this to more than 30 jets, and service all of Australia's capital cities. And for Rex to compete effectively in Australia and capture the interest of price-conscious frequent flyers, it will need a frequent flyer program, for starters.
Virgin has one, Qantas has one, and Jetstar ties into the Qantas ecosystem for those willing to pay a bit more. We do know that one is coming. Rex has hinted to Bloomberg that 'Rex Flyer' could make its debut by September 2022.

Rex partners with Delta
In May 2022, Rex revealed that it would be partnering with major US airline Delta, which is not-so-coincidentally an outgoing partner of Virgin Australia. The initial tie-up is a rudimentary 'interline' arrangement, which links ticketing and baggage for a seamless passenger experience.
But Point Hacks understands that a much deeper partnership is on the cards. This could potentially involve reciprocal lounge access and using points for Delta flights.
Choosing an 'earn and burn' model
So how exactly could Rex design its new loyalty program? The airline has a few options with the development of its frequent flyer program for individuals. But we feel a points-based system is most likely.
Rex currently uses a 'loyalty card system'. Business Flyer members can get two flights for free once they take 18 paid flights. But this thinking won't work once Rex starts expanding into longer routes and striking up new partnerships with airlines.
It's also harder to add partners and alternative earning opportunities to your frequent flyer program when the only reward is a free flight.
A points-based system
More likely is a points system, with 'Rex Points' earned either on the cabin and distance flown (such as Qantas) or by the fare paid (such as Virgin's domestic flights). Points are a far more versatile platform that allows for a greater range of earning and redemption opportunities.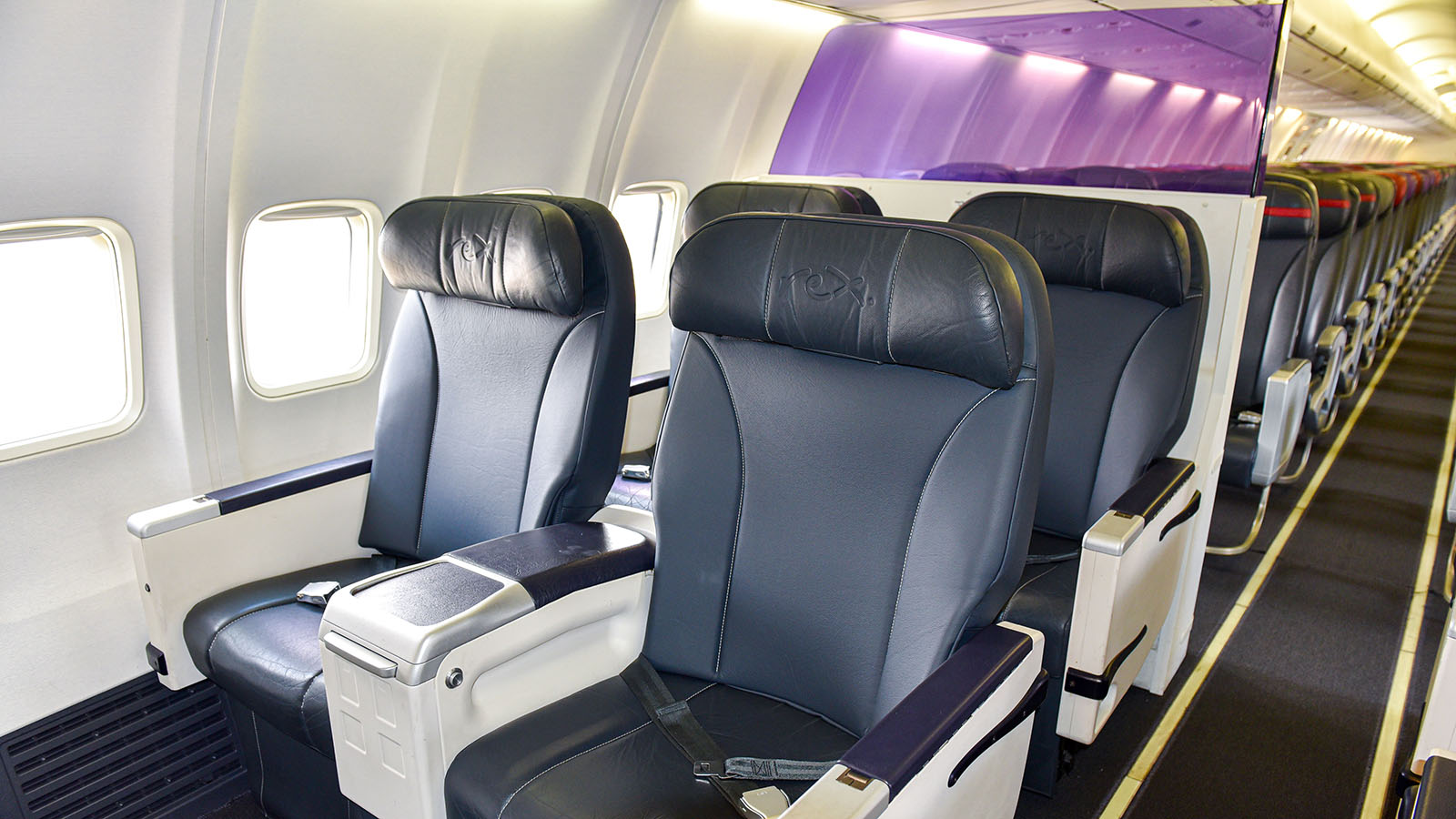 It opens up avenues for many partners to come on board, such as banks and card issuers. Down the track, perhaps a Rex Flyer-affiliated credit card may be on the cards?
Supermarkets and fuel outlets are also two major targets for a frequent flyer tie-up. We can feasibly see Rex Flyer partnering with some of these companies:
Fuel: Mobil, United Petroleum
Supermarkets: IGA, Foodworks, Harris Farm Markets
With points, Rex would likely offer a range of 'reward seats' and upgrades. We'd also expect those points can be used on Delta flights.
Will Rex Flyer have elite status?
Right now, Rex doesn't offer elite status. We imagine that 'Rex Flyer' would be suited to a two-tier model.
A 'Rex Flyer Silver' card could offer some boosted baggage allowance, more points, and some priority processing.
'Rex Flyer Gold' could encompass unlimited lounge access before Rex flights, priority boarding and baggage, plus better access to reward seats and upgrades. And we'd also expect Delta Skyclub lounge access thrown in before international Delta flights, as a minimum.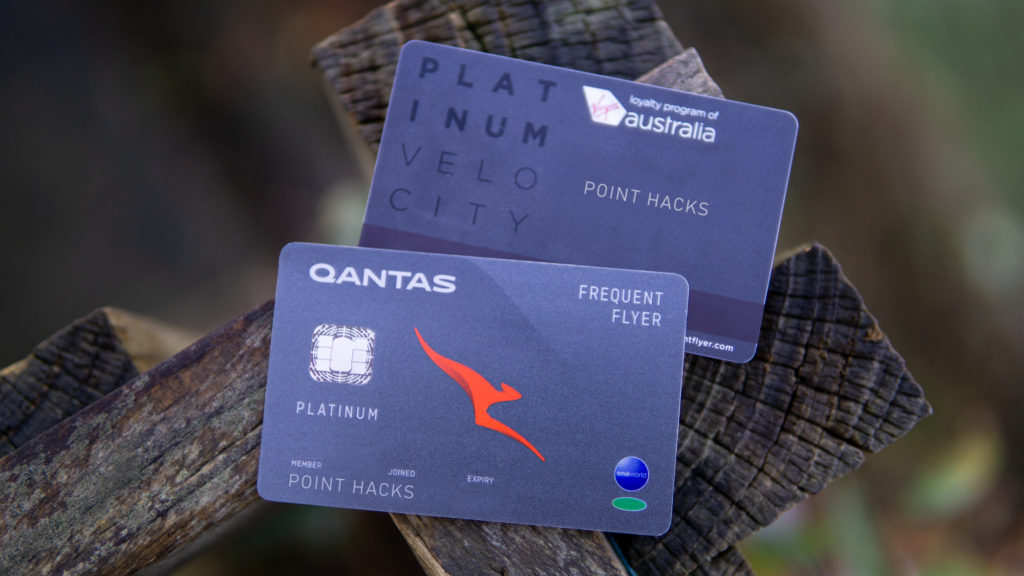 Many moons later, if Rex were to become big enough to join an alliance (hint: Delta is part of Skyteam), then the two-tier system would slot in nicely with Skyteam Elite and Elite Plus.
Summing up
There's no question that Rex will eventually launch a frequent flyer program for individuals – the unknowns are 'when' and 'how'. As for the 'when', we now know that it should be by September 2022, pending any other unforeseen delays.
For the 'how', we suspect that a points-based system will be far more likely. It unlocks many 'earn and burn' opportunities. More partners, such as Delta, can come on board. Plus, members can redeem for a variety of rewards including flight redemptions.
Frequently Asked Questions
Does Rex have a frequent flyer program?
Rex currently has a frequent flyer program only for its corporate customers, known as Rex Business Flyer. It is a simple program where Rex Business Flyer members can earn points on all Rex flights booked and flown except those flights booked on Promo and Community fares. Once members fly 18 flights, they are eligible for two Reward flights (exclusive of taxes and charges).

It is expected that Rex will create a frequent flyer program for individual members sometime in late 2022. The Rex Business Flyer program may also be merged into this new program.
Is Rex affiliated with Qantas?
No. There is no affiliation between Rex and Qantas, and both compete actively within the Australian domestic and regional aviation market.
Who is Rex Airlines owned by?
Rex is owned by a group of Singaporean investors and a collection of Australian private investors, and public investors that purchase shares in Rex through the ASX.
What could Rex's upcoming frequent flyer program look like?
was last modified:
May 30th, 2022
by