UPDATE 15 December 2020 | Virgin Australia's Velocity Frequent Flyer program is raising the stakes higher by expanding its 'Discover Gold' status challenge offer to 15 other competing airlines, including Emirates, Air New Zealand, and all oneworld partner carriers.
The offer was originally made to Qantas Gold, Platinum and Platinum One members, however, due to an overwhelming number of requests from members of oneworld partner airlines since the offer was first announced last week, the decision to expand the offer was made.
Virgin Australia CEO Jayne Hrdlicka clearly has her eyes set on growing the Velocity membership base and has taken to do just that after receiving an unprecedented level of enquiry from Qantas members looking to join.
We've received thousands of applications from Qantas Frequent Flyer members wanting to take advantage of cheaper fares and award-winning service since announcing our Velocity status match offer last week and we look forward to welcoming them onboard.

With our lounges in Sydney and Melbourne reopening today and thousands of new members joining the Velocity Frequent Flyer program, Virgin Australia is flying high into a new era of travel. You can feel the excitement through our airports and our lounges from our people and our guests who are happy to be travelling again.

The good news just keeps on coming from Virgin Australia and this is a testament to that.

Virgin Australia CEO Jayne Hrdlicka
The offer date has also been extended until 4 January 2021, giving frequent flyers two more weeks to apply for the challenge. If you want to skip straight to the 'Discover Gold' section of our guide and learn more, click the button below.
Our full guide to the most recent Velocity 2022 status extensions, bonus perks for frequent flyers, and the 'Discover Gold' status challenge continues below.
---
Not to be outdone by Qantas, Velocity Frequent Flyer is tempting its members with an easy status boost just by taking one flight. Existing Gold and Platinum members will also benefit from new temporary perks after taking two flights or more.
Plus, through the 'Discover Gold' program, competing frequent flyers are invited to try out Velocity Gold for 3 months, with a low threshold to earn the real thing for another year.
Here's everything you need to know about the latest program update.
Status extended to March 2022 after taking one flight
Most Velocity members will be interested in maintaining their current status for another year. The good news is Velocity will extend your Gold or Platinum status to 31 March 2022 once you take one Virgin Australia flight by 28 March 2021.
However, the way this offer is worded means that some frequent flyers will lose out more than others. Since the status will be extended to a certain date rather than a blanket 12 months, it poses an interesting scenario:
Members with a January 2021 status anniversary would receive up to 15 months of bonus status
But members with a December 2021 status anniversary would only earn a 3-month extension at most.
If this is indeed the case, then Qantas' competing offer is likely to be more beneficial for a greater number of members across the board. We've contacted Velocity for clarification on this matter.
As it stands, here are the main criteria that need to be met to earn the status extension:
Have a Gold or Platinum status review date between 1 January and 31 December 2021, inclusive. Silver status is excluded
Fly a Virgin Australia marketed and operated flight by 28 March 2021. Velocity reward seats are excluded from this offer
Enter your Velocity number in the booking
It doesn't matter when you book your flight or how you pay – as long as it's a commercial fare and not a reward seat, you'll be eligible for this offer as long as you fly before 28 March 2021.
Bonus perks for Velocity Gold and Platinum members after 2-3 flights
Planning to jet around further next year? If you're already a Velocity Gold or Platinum member, then you'll earn additional benefits after taking two or three paid flights before the 28 March 2021 cutoff.
However, note that the new Gold and Platinum benefits are temporary and will also expire after 28 March 2021, so you'll need to earn them early to make the most of it.
1. 5,000 bonus Velocity Points
Simply take two eligible flights during the promo period to unlock 5,000 bonus Velocity Points, deposited directly into your account.
Both Gold and Platinum members are eligible.
2. Complimentary Economy X upgrades
As a Gold member, go one more and take three eligible flights during the promo period to earn complimentary upgrades to Economy X, Virgin Australia's extra legroom offering in Economy Class.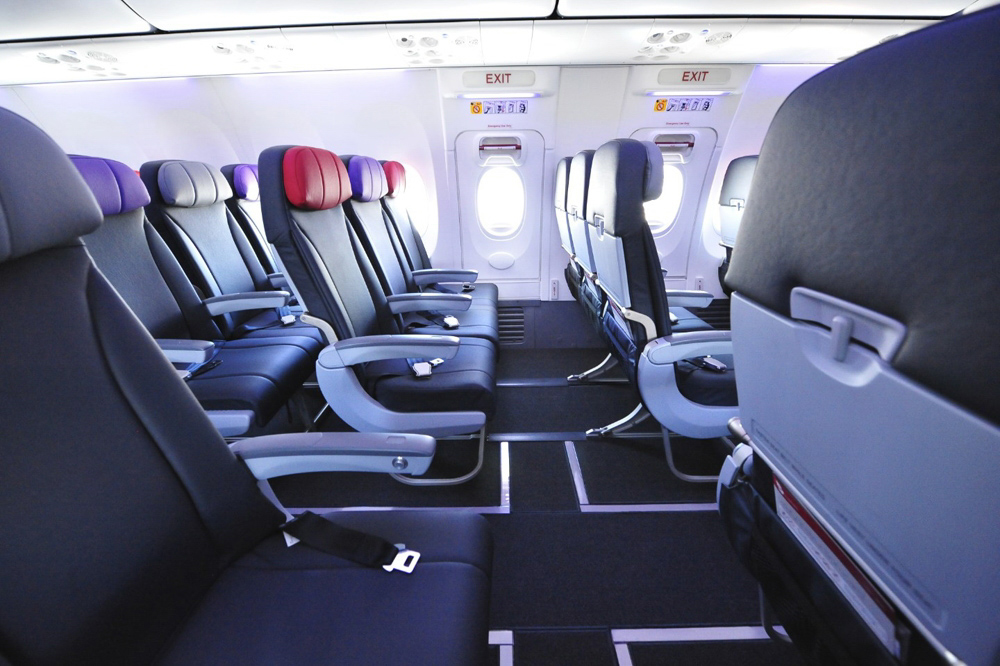 Once earned, you'll have unlimited use of the free Economy X upgrades for you and up to 9 other passengers on the same booking, until 28 March 2021.
Only Gold members are eligible for this as Platinum frequent flyers already receive unlimited, free Economy X as a benefit.
3. Free Business Class upgrades on any fare
As a Platinum member, take the minimum of three eligible flights during the promo period, and you'll unlock the ability to use your Platinum Complimentary Fare Upgrades on any paid Virgin Australia Economy fare!
These free upgrade credits are usually limited to the most expensive, flexible Economy Freedom fares. But with this offer, you'll be able to use those credits for the cheaper Getaway and Elevate fares too, until 28 March 2021.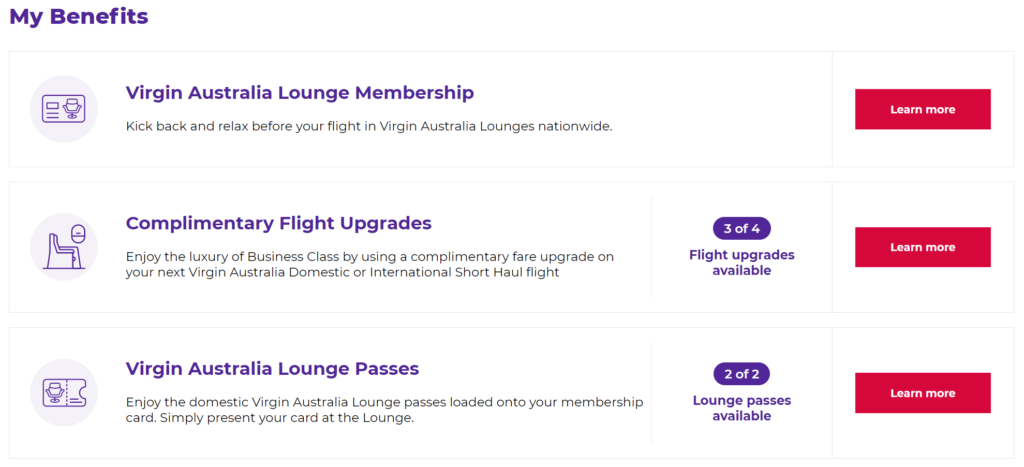 You'll need to have existing fare upgrade credits in your account to use this offer. Upgrading from Economy reward seats is presumably not possible.
'Discover Gold' if you make the leap from a competitor
Finally, Velocity is tempting frequent flyers to jump ship with a three-month status match program called 'Discover Gold'. All you need is a colour scan of the loyalty side of your eligible participating frequent flyer card.
With the recent inclusion of oneworld partners and other carriers, you can now apply for 'Discover Gold' if you hold an elite (Gold-equivalent or higher) status card from:
British Airways Executive Club
Finnair Plus
Iberia Plus
Japan Airlines Mileage Bank
Malaysia Airlines Enrich
Royal Air Maroc Safar Flyer
Royal Jordanian Royal Club
SriLankan Airlines FlySmiLes
Fiji Airways Tabua Club
Do you fit the bill? Then it just takes four easy steps to register your interest for 'Discover Gold' before 4 January 2021. Just be sure to be registered as a Velocity Frequent Flyer member before starting.
Visit the 'Discover Gold' expression of interest form while logged in
Enter your competing airline frequent flyer details, including status
Nominate a starting date for your three months of 'Discover Gold'
Upload a colour scan/photo of your competing airline elite status card (ideally Gold-level equivalent and higher)
Once submitted, your application will be reviewed and you'll be notified by email if it's approved. During your three months of 'Discover Gold', you'll get most of the travel benefits of Velocity Gold including lounge access and priority check-in, boarding, and baggage.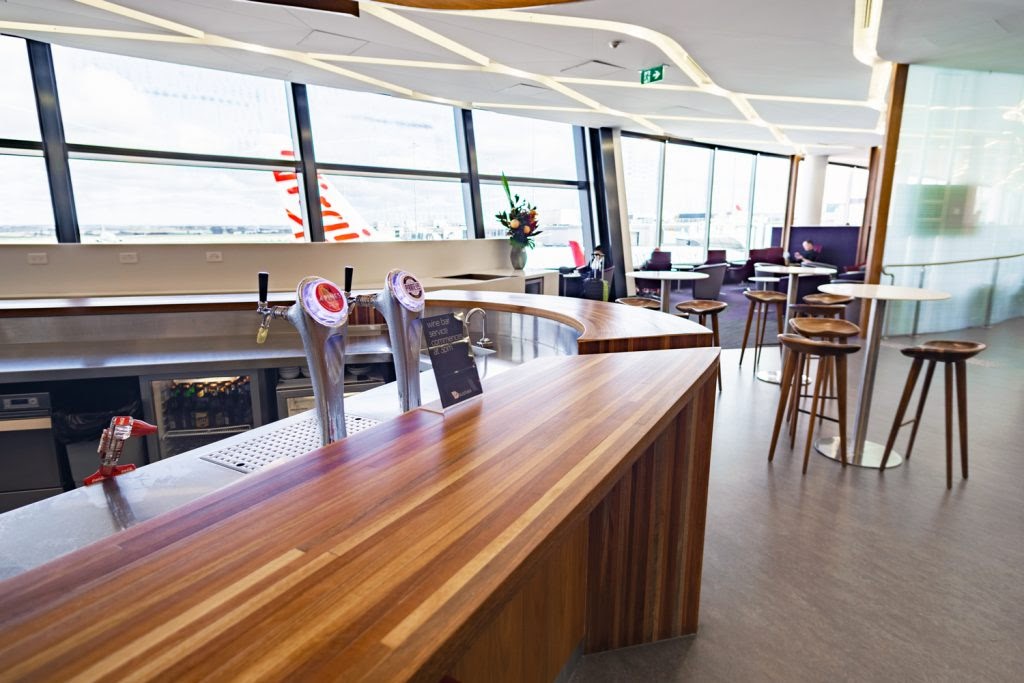 (Not all benefits are included during this trial period, including complimentary partner status with hotels or car hire programs, or parental pause extension).
To turn your three months into a full year of Velocity Gold, you just need to earn 80 Status Credits and complete one eligible flight within that trial period. For your reference, here are the number of SCs earned on one-way Virgin Australia domestic flights.
Economy Getaway
Economy Elevate
Economy Freedom
Business Saver
Business
Short flights
(e.g. Sydney to Melbourne)
7 SCs
15 SCs
25 SCs
50 SCs
55 SCs
Medium flights
(e.g. Brisbane to Cairns)
10 SCs
20 SCs
30 SCs
60 SCs
70 SCs
Longer flights
(e.g. Perth to Sydney)
15 SCs
30 SCs
45 SCs
90 SCs
105 SCs
That means you could potentially nab Velocity Gold status with a single Perth-Sydney Business Class flight, or perhaps two return Brisbane-Cairns flights with an Economy Elevate fare.
Summing up
Overall, this is a decent boost to the program, though Velocity Frequent Flyer remains reactive at this stage rather than proactive.
The '12-month status extension' that Velocity advertises doesn't seem to match up when you delve into the T&Cs. It seems everyone who participates will get a 31 March 2022 status anniversary date. Some people will benefit greatly, while others might only get 3 months more.
New temporary benefits for Gold and Platinum frequent flyers are welcome. Free Economy X is nothing to be sneezed at, and Platinum members have been wanting to use those complimentary fare upgrades on cheaper Economy fares for years.
It's a pity those two benefits only last until 28 March 2021, but hopefully, it can return down the track as a regular 'bonus' perk once a Gold or Platinum member has completed a yearly challenge.
Velocity expands 'Discover Gold' offer to oneworld airlines, Emirates, Air New Zealand
was last modified:
December 15th, 2020
by