Virgin Australia's Velocity Frequent Flyer program is buzzing with numerous Velocity Status retention and bonus offers being dished out to members. And with freedom of travel being tantalisingly close, it's a great time for Velocity to launch these offers.
So let's dive in!
What are the offers?
As of 9 November 2021, there are four separate offers for Velocity members. The latest one is up to 6,000 bonus points and 60 Status Credits on your first overseas trip with partner airlines!
Offer 1: bonus points and Status Credits with overseas trips
Australia's international borders are gradually opening up through 2021 and 2022. To celebrate, Velocity Frequent Flyer is offering a stash of bonus points to certain international jet-setters. All you have to do is fly overseas with selected partner airlines.
Activate the offer through Velocity Frequent Flyer by 12 December 2021.
Book an eligible partner airline international flight departing Australia.
Travel between 1 December 2021 and 30 June 2022.
Receive bonus points and Status Credits after you travel.
The eligible partner airlines are Delta, Singapore Airlines, Etihad Airways, Air Canada and Hawaiian Airlines. Keep in mind, your first Velocity Points-earning international flight departing Australia will earn the bonus:
| | | |
| --- | --- | --- |
| Cabin | Bonus Velocity Points | Bonus Status Credits |
| First/Business Class | 6,000 | 60 |
| Premium Economy Class | 4,000 | 40 |
| Economy Class | 2,000 | 20 |
All you need to do is book an eligible paid fare that would normally earn Velocity Points. Though reward seat bookings are excluded, unfortunately.
Offer 2: status extension until February 2023
Next up, a generous status extension! Eligible Velocity Platinum and Gold members will automatically receive a further extension of their membership until 28 February 2023. To qualify, you just need to have booked an eligible Virgin Australia flight by 28 March 2021 under Velocity's 2020 Status Rewards Program.
Unfortunately, you are not eligible for a February 2023 extension if you failed to qualify for last year's status extension offer. An easy way to check if you qualified last year? If you see a 30 September 2022 review date for your Gold or Platinum status, then you're good to go.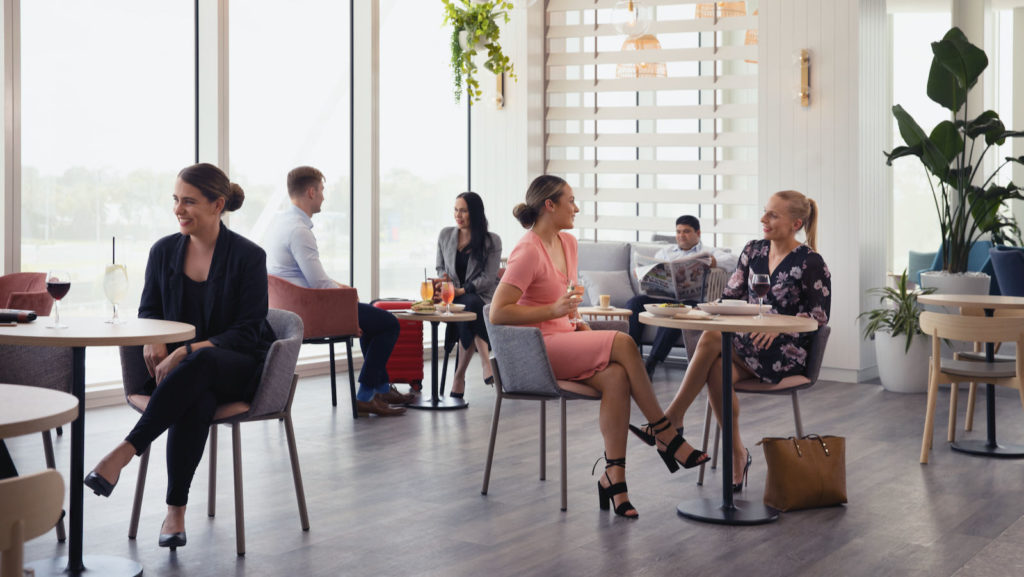 For Velocity Silver members, and ineligible Gold and Platinum members, don't despair. Velocity didn't forget you! Those members with a review date between 30 September 2021 and 30 April 2022 will automatically see their status extended by eight months, until at least 1 June 2022.
Why does this matter? Well, holding Velocity Gold or Platinum status comes with many benefits – including complimentary access to Virgin Australia lounges. Velocity Silver members also get a complimentary lounge invitation once per year. Other benefits include complimentary upgrades, Fly Ahead, higher checked-baggage allowances, priority boarding and preferential seating.
Offer 3: bonus Status Credits on Virgin Australia flights
The third offer is all about bonus Status Credits on flights. If you fly on an eligible Virgin Australia service from 12:01 am AEST 1 October 2021 to 11:59 pm AEDT 31 March 2022, expect to receive a significant boost to your Status Credits tally!
This retrospective offer is valid for all existing and new bookings. It'll see you earn up to double Status Credits for Economy bookings and up to 45 per cent bonus Status Credits for Business Class bookings. The updated Status Credit earn rate is shown in bold.
One-way Miles (zone)
Lite
Choice/Groups
Flex
Business
1 – 750 (1)
(e.g. Sydney to Melbourne)
5 10
15 30
25 50
55 80
751 – 1,500 (2)
(e.g. Melbourne to Sunshine Coast)
7 14
20 40
35 70
80 116
1,501+ (3)
(e.g. Brisbane to Perth)
10 20
30 60
45 90
105 152
You'll receive the bonus Status Credits automatically after travel, without the need to activate the offer.
Offer 4: bonus Status Credits on Reward Flights
Also on offer is Status Credits on Reward Flights. This offer isn't only exciting – it's also a first for Velocity in over a decade.
For the first time in almost a decade, Velocity will reward members with Status Credits on redemption bookings making it even easier to bank those Status Credits.

– Acting Velocity Frequent Flyer CEO, David Marr
This offer applies to eligible Virgin Australia domestic flights for travel from 1 October 2021 until 31 March 2022. The offer is retrospective, applying to all existing and new Economy and Business Class Reward Seat bookings.
You will receive the Status Credits automatically after travel.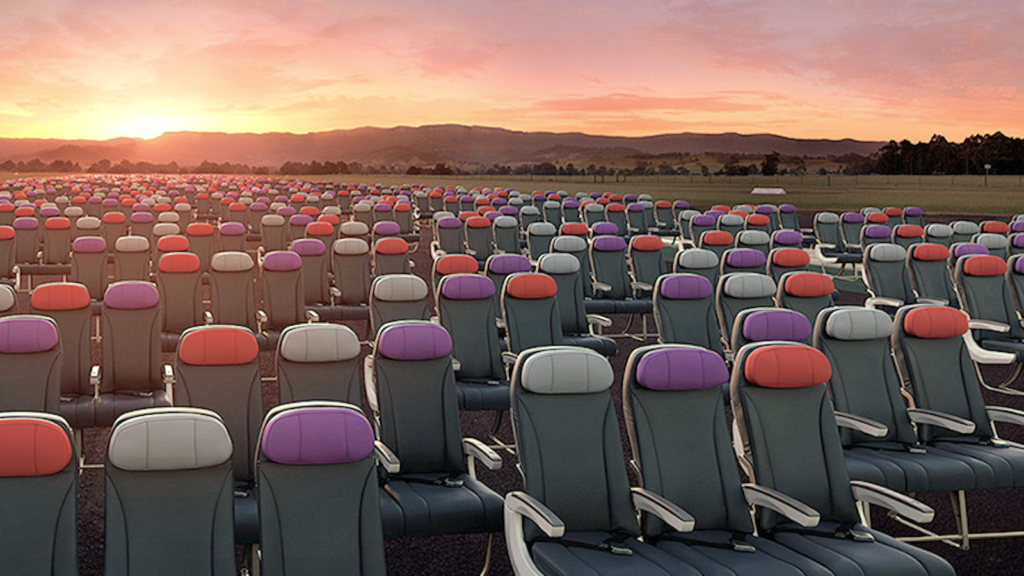 The number of Status Credits you'll receive on Reward Flights is as follows.
| | | |
| --- | --- | --- |
| One-way Miles (Zones) | Economy Reward | Business Reward |
| 1 – 600 (Zone 1) | 5 | 15 |
| 601 – 1,200 (Zone 2) | 7 | 20 |
| 1,201 – 2,400 (Zone 3) | 10 | 30 |
Summing up
With the scent of travel freedom wafting in the air, Velocity's latest offers are certainly welcome news. And it's also a smart play by Virgin Australia. We're beginning to refocus on travel in 2022, and these offers are a way to keep Velocity Frequent Flyer fresh in our minds. We love that many of Velocity's offers are retrospective, so customers that have already booked won't miss out.
With Velocity international reward seats also open for booking, it shows there is always a dawn after the dark. For loyal Velocity members, the light is clearly beginning to shine through this month.
Originally written by Daniel Sciberras.
Pocket bonus Velocity Points and Status Credits by flying overseas
was last modified:
November 9th, 2021
by