Pullman Melbourne on the Park isn't far from celebrating the building's 50th birthday. But thanks to a comprehensive overhaul, the hotel largely looks and feels like a brand new property.
Complete with an elegant Executive Lounge and seamless public transport options nearby, the property's position just east of the main CBD also won't be a deal-breaker for many road warriors. Point Hacks stopped by just after the hotel's refurbishment to see what travellers today can expect.
Hotel location and first impressions
Pullman Melbourne on the Park enjoys an enviable location for many travellers to the Victorian capital. There's aptly a beautiful park just across the road – Fitzroy Gardens, to be precise. It's a great excuse to get out and stretch your legs, and there's even a café within as a reward for your efforts.
But its spot on the map has even broader appeal. The property sits just across from the Melbourne Cricket Ground (MCG). Melbourne Park resides just behind the MCG as well – including Rod Laver Arena – making this an ideal hotel for the Australian Open.
Certainly, its location puts it just beyond the CBD's busiest streets. But with Jolimont Station just across the road, a non-stop train to Flinders Street takes all of three minutes. You can also hop aboard the 48 or 75 trams, which again pull up just outside.
Even being in Melbourne on business, I appreciated the neighbourhood's relaxed vibe. Being so close to the city meant meetings weren't a trouble to get to. And coming back to the hotel and experiencing these surroundings was a good way to separate 'work time' from 'after work'.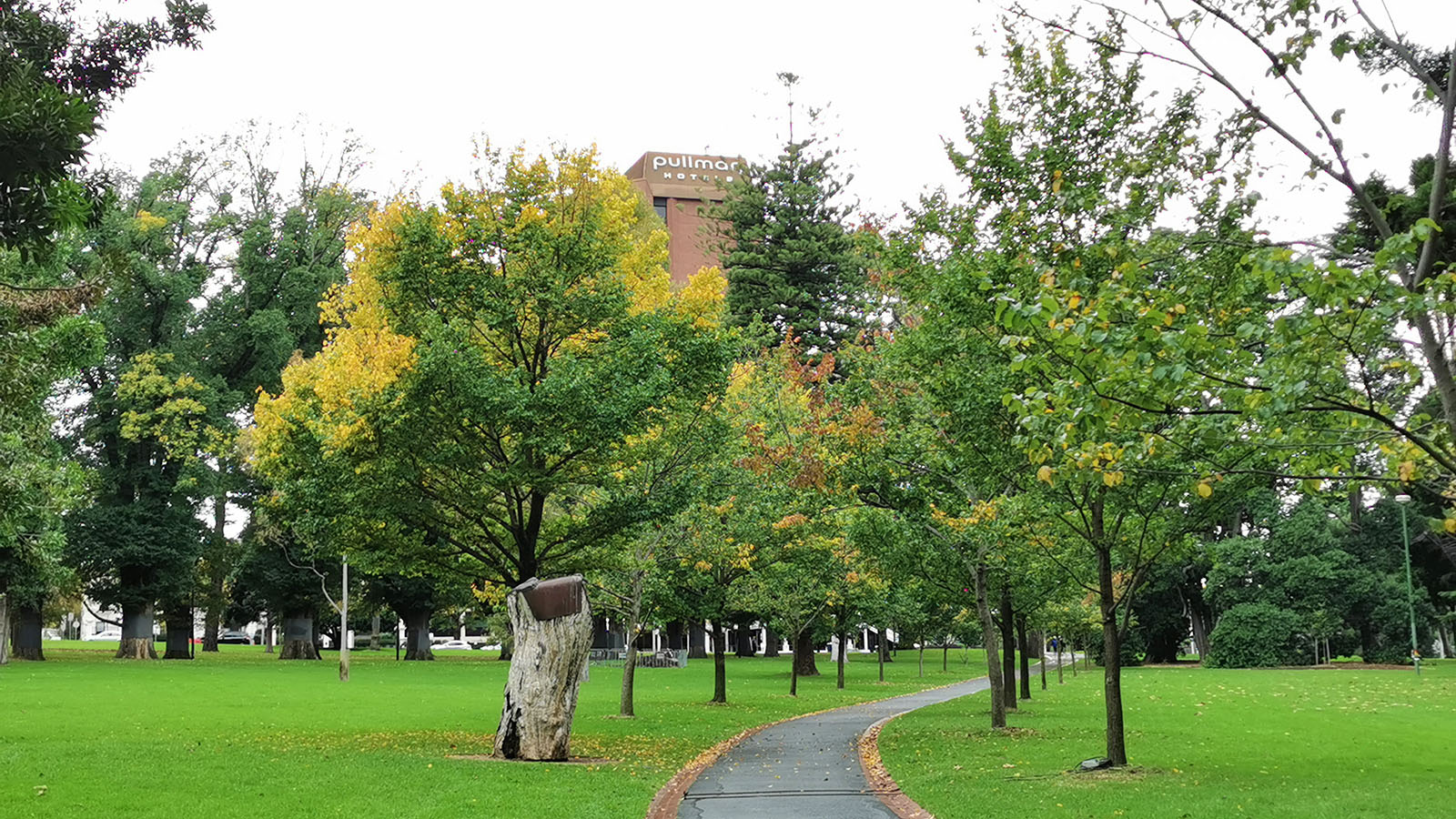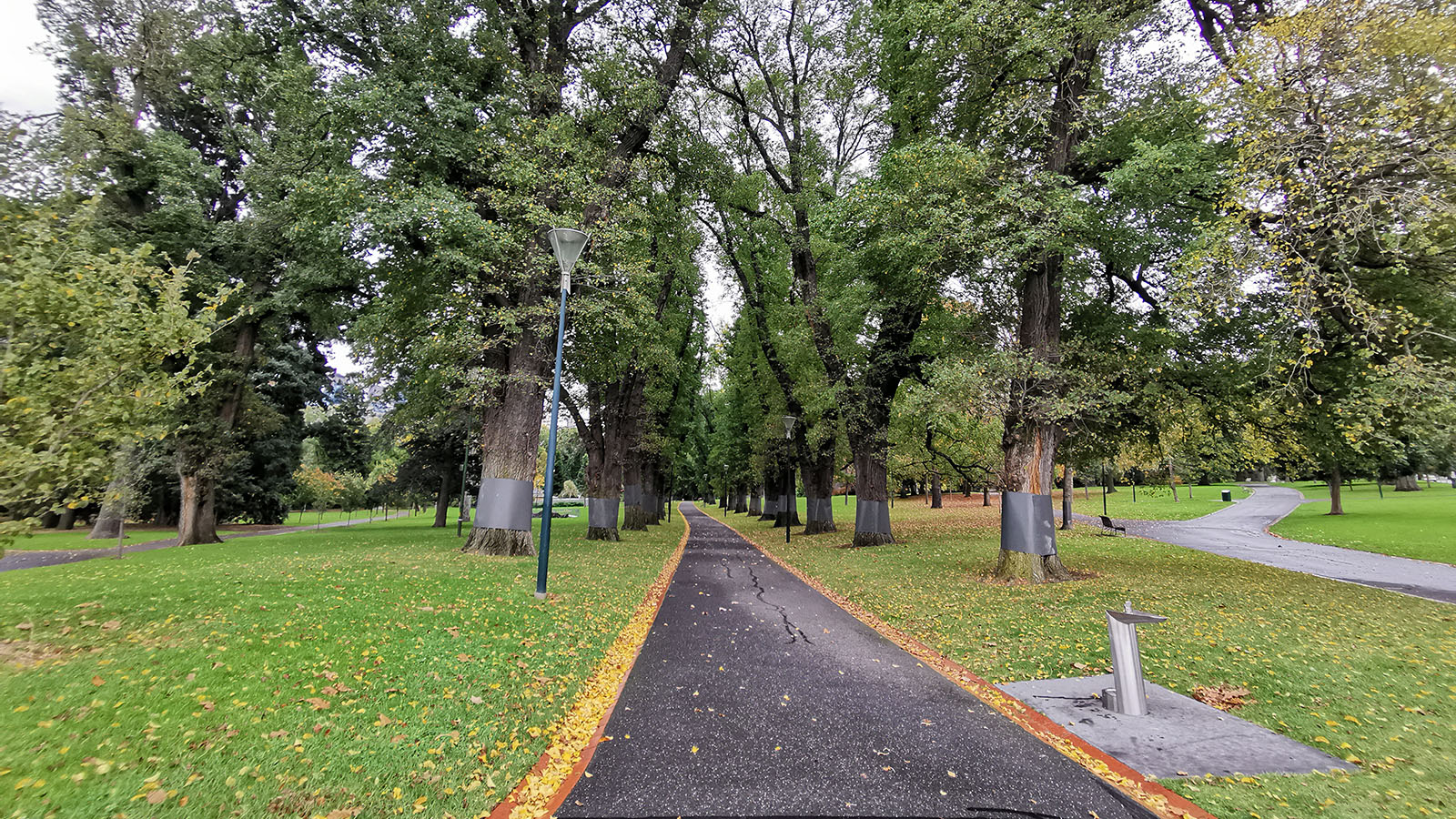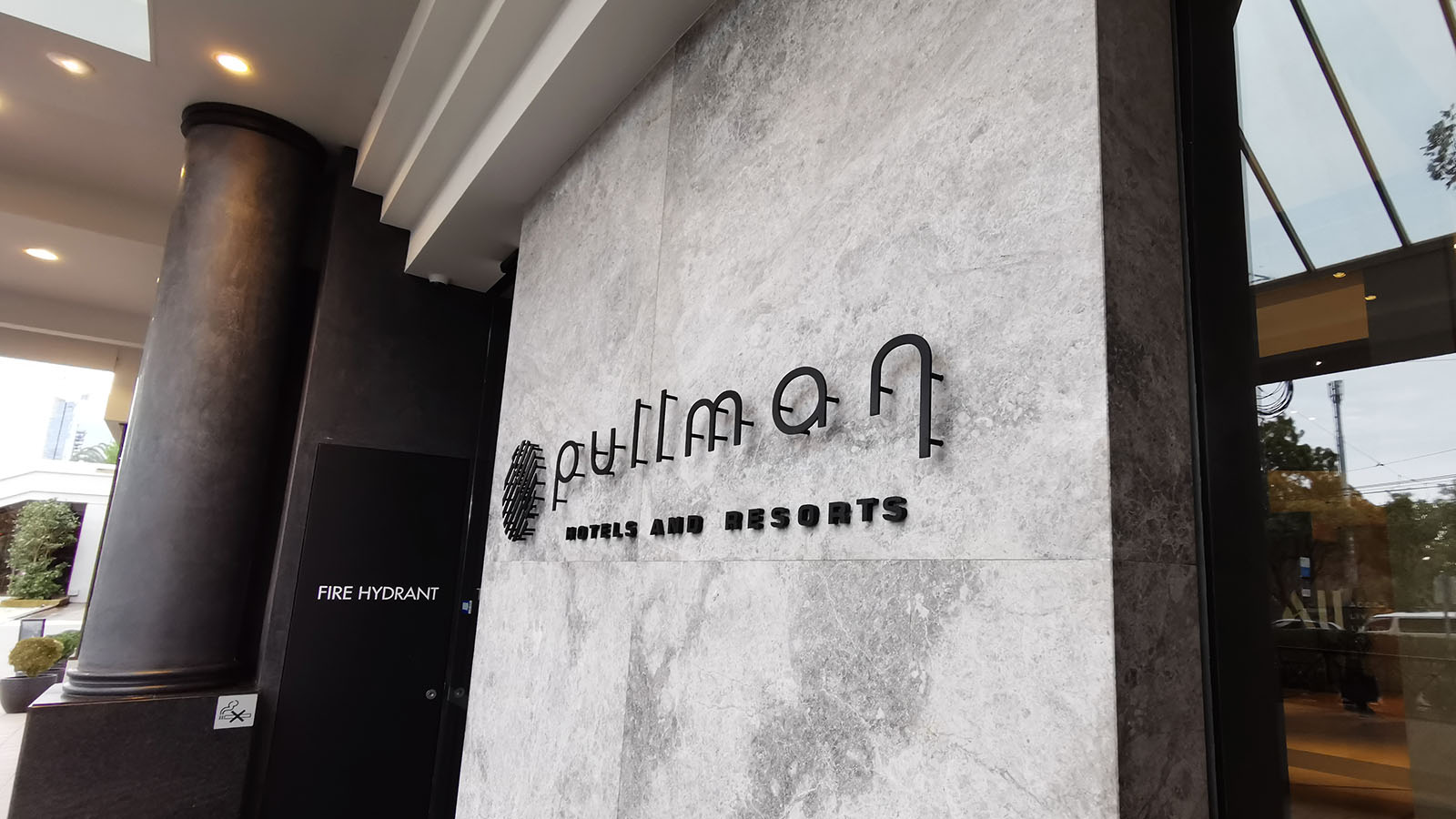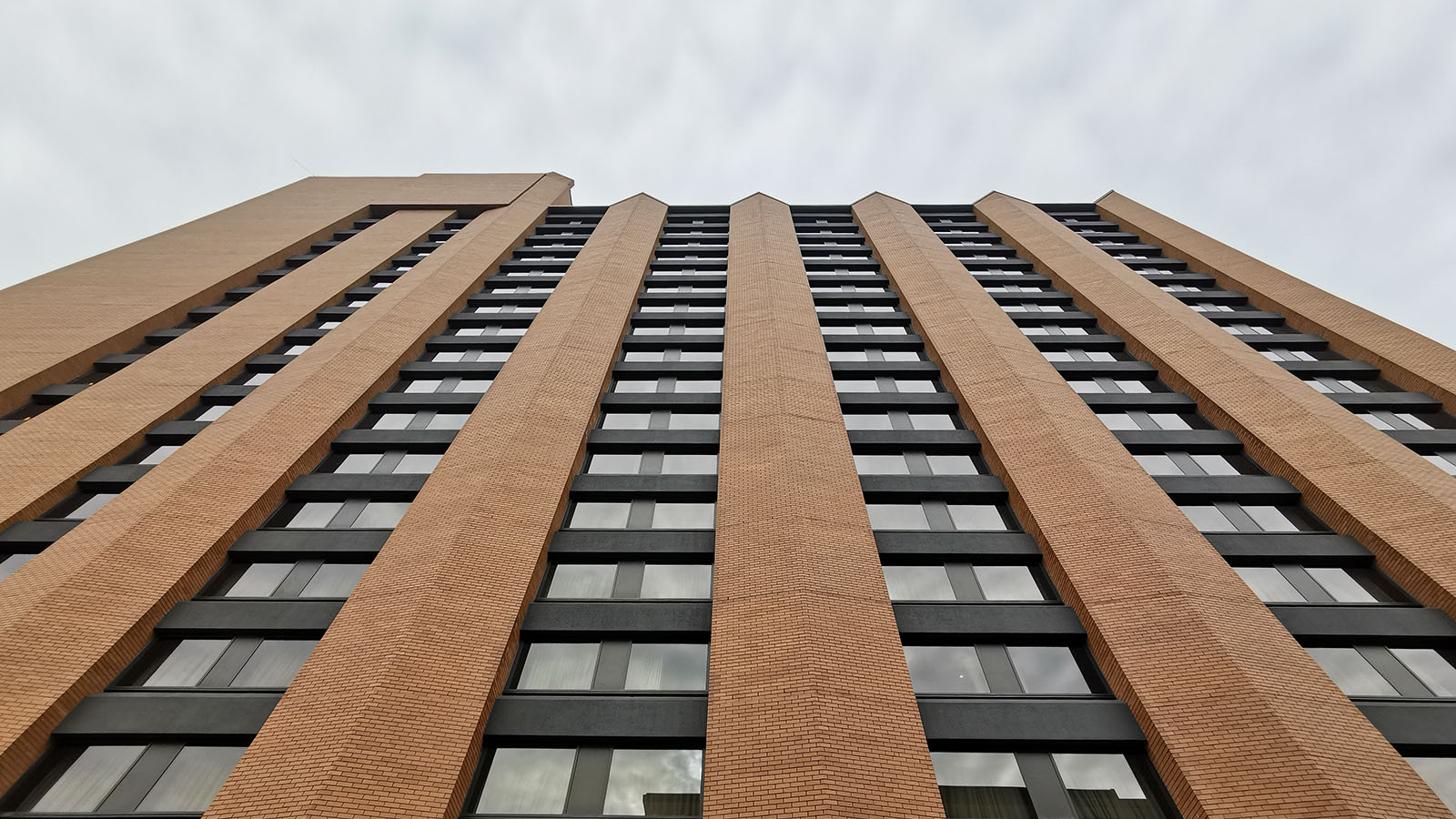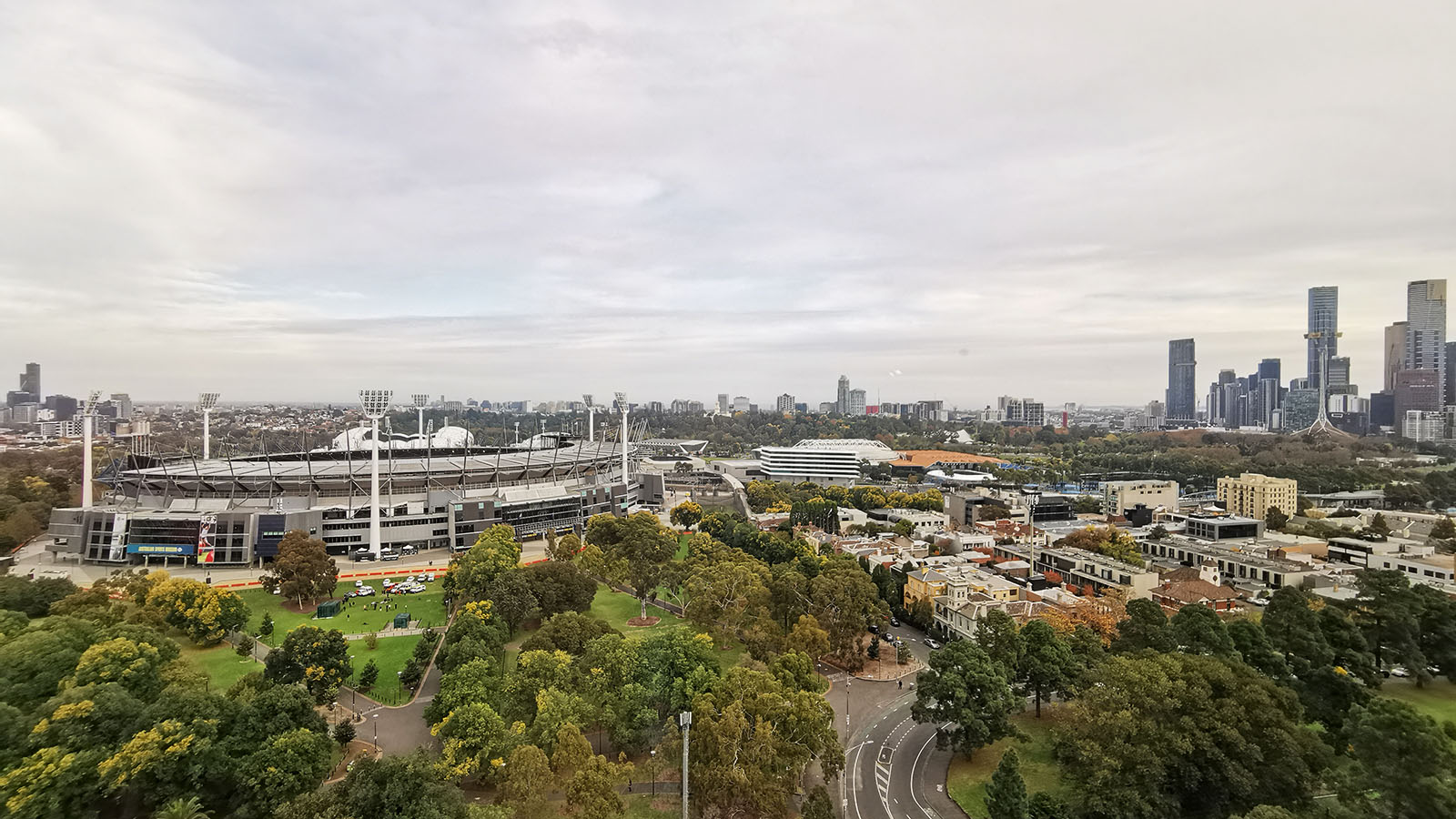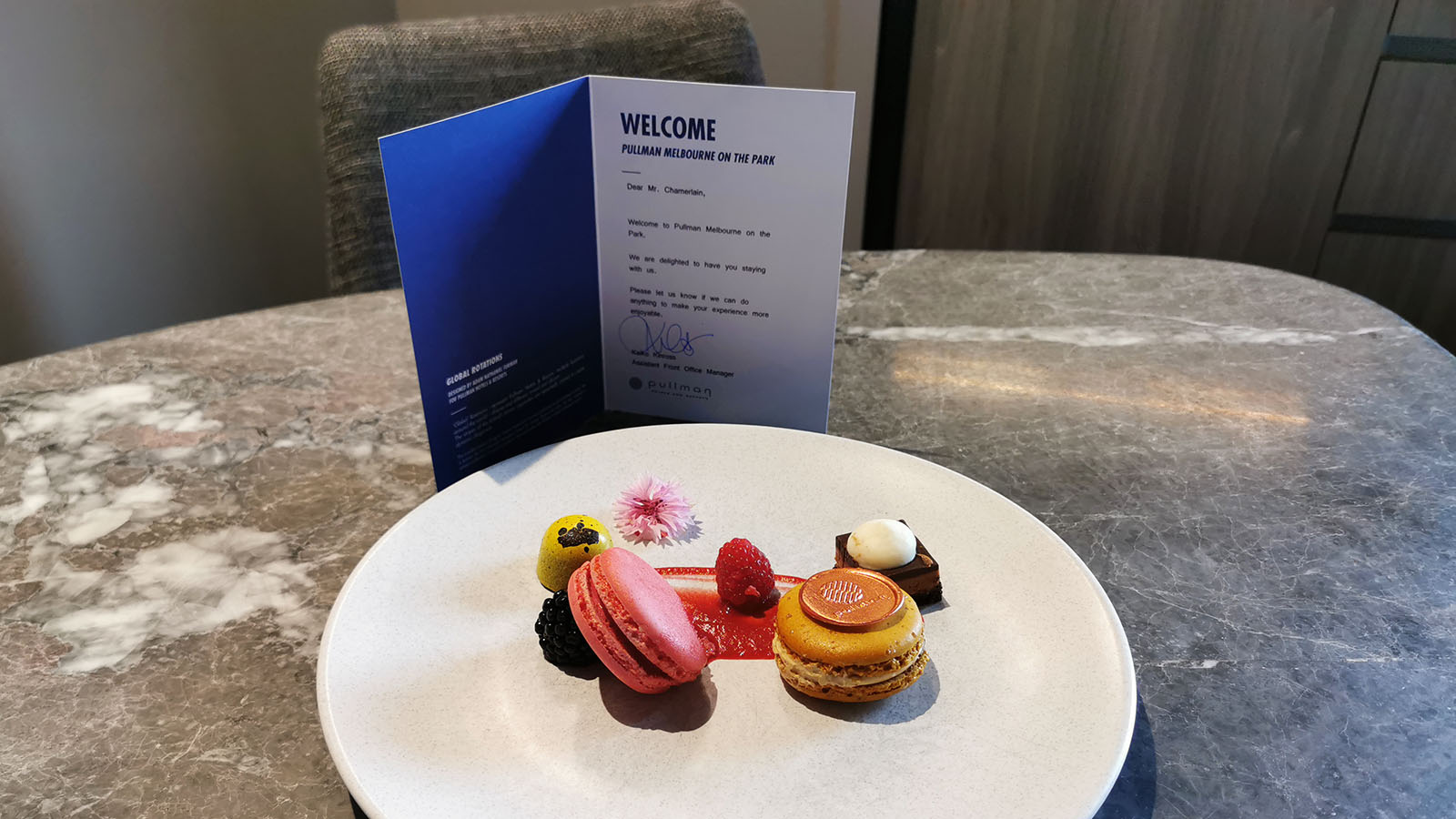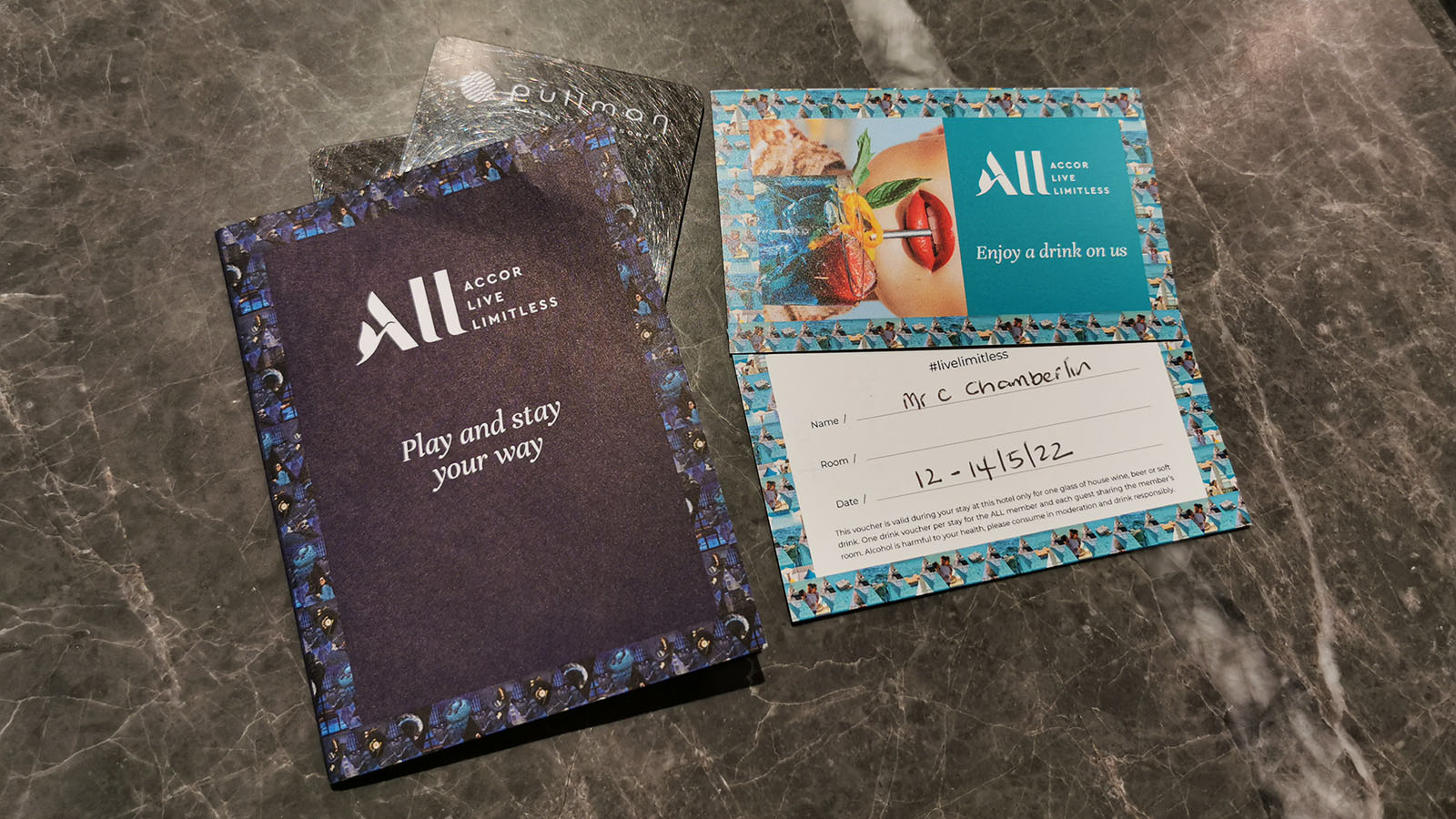 Pullman Melbourne on the Park is also a property with history behind it. Originally opening as a Hilton in 1974, it was then one of Melbourne's very first internationally-branded hotels. It switched into Pullman's hands in 2015, and more recently, underwent a comprehensive $40 million renovation.
Having stayed here many times in its Hilton days, the difference shows. But today, I'm pleased to see my Accor Live Limitless status acknowledged with welcome treats, as well as complimentary drink vouchers.
Pullman Melbourne on the Park's Deluxe Executive Room
This stay finds me in one of Pullman Melbourne on the Park's Deluxe Executive Rooms.
Again, the hotel certainly looks and feels much more premium than on my last visit. Modern touches like a 50-inch LED TV, wireless charging, mood lighting and a Nespresso pod coffee machine reinforce the revitalised experience.
There's a power point hidden behind the dining table, allowing it to easily double as a working desk. The bathroom also sits behind smart glass – allowing you to activate privacy mode, or not.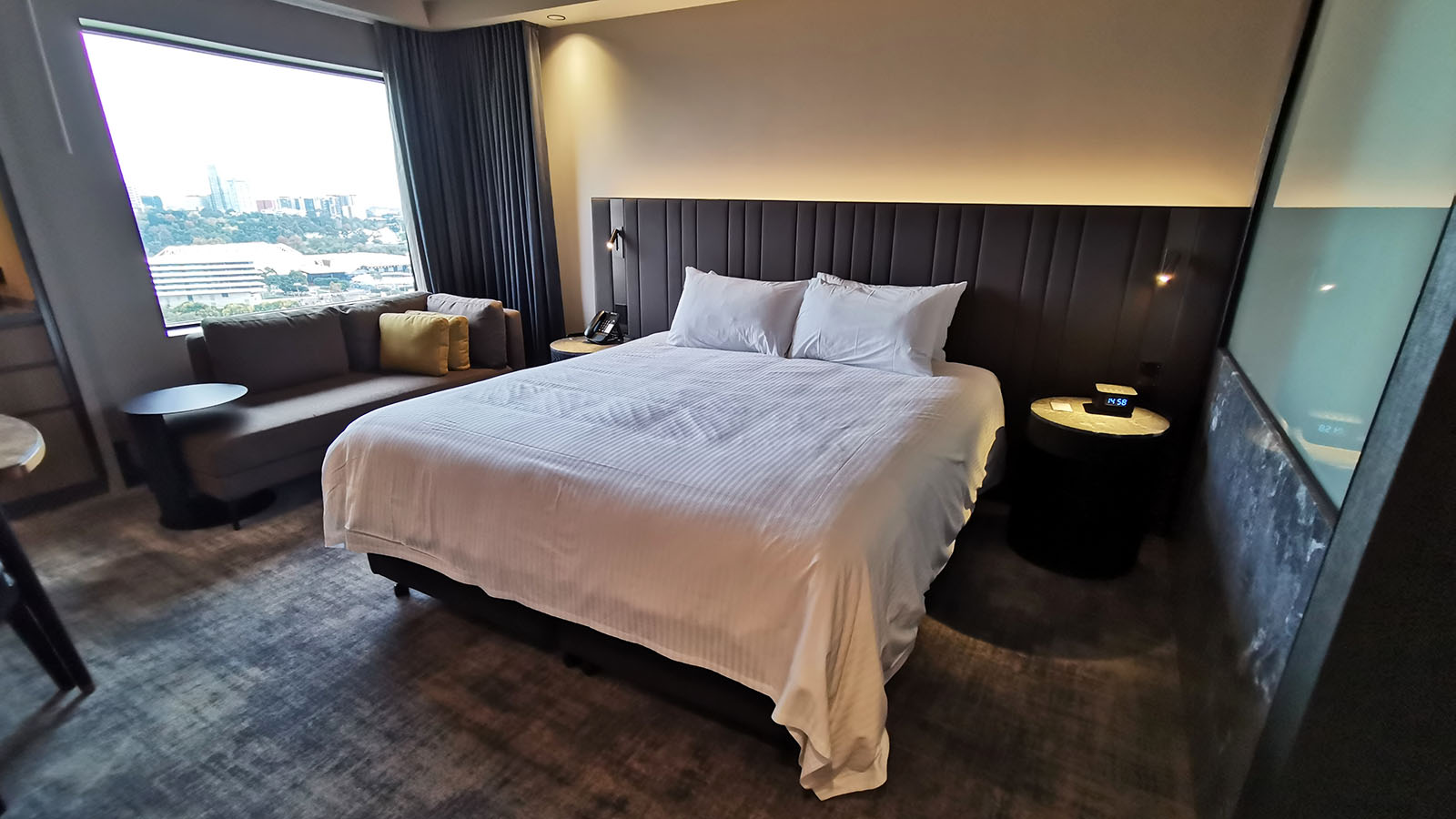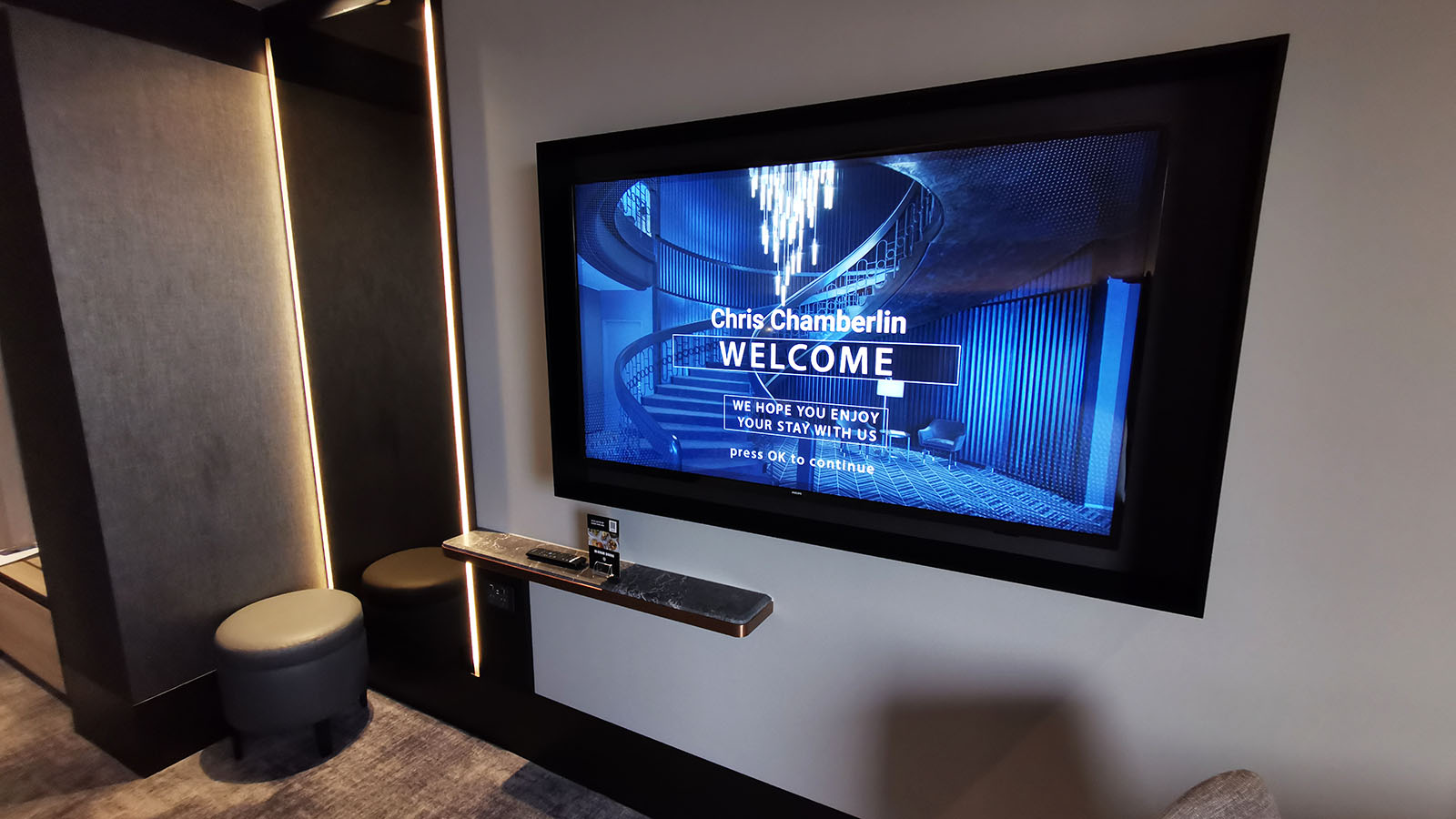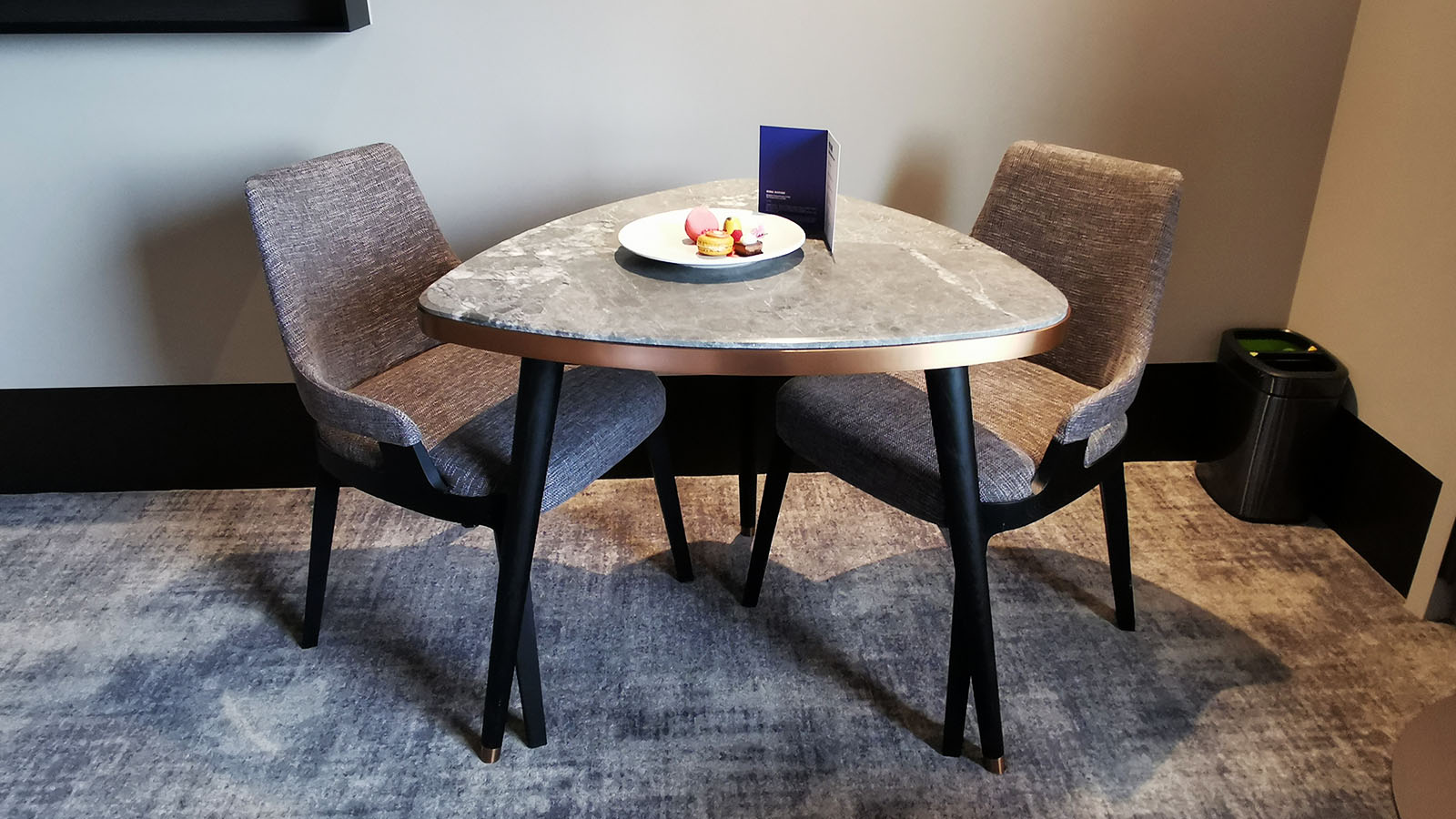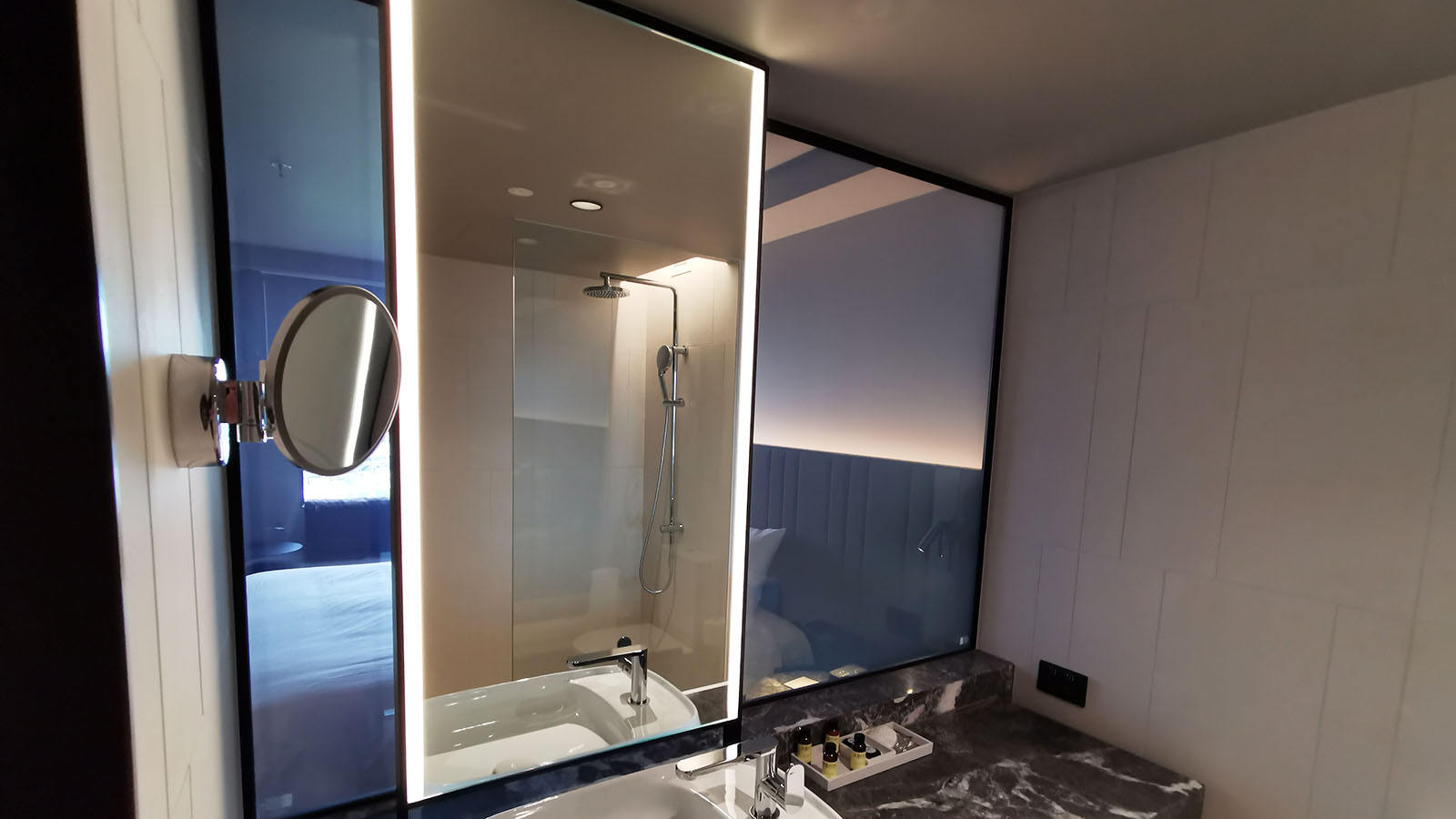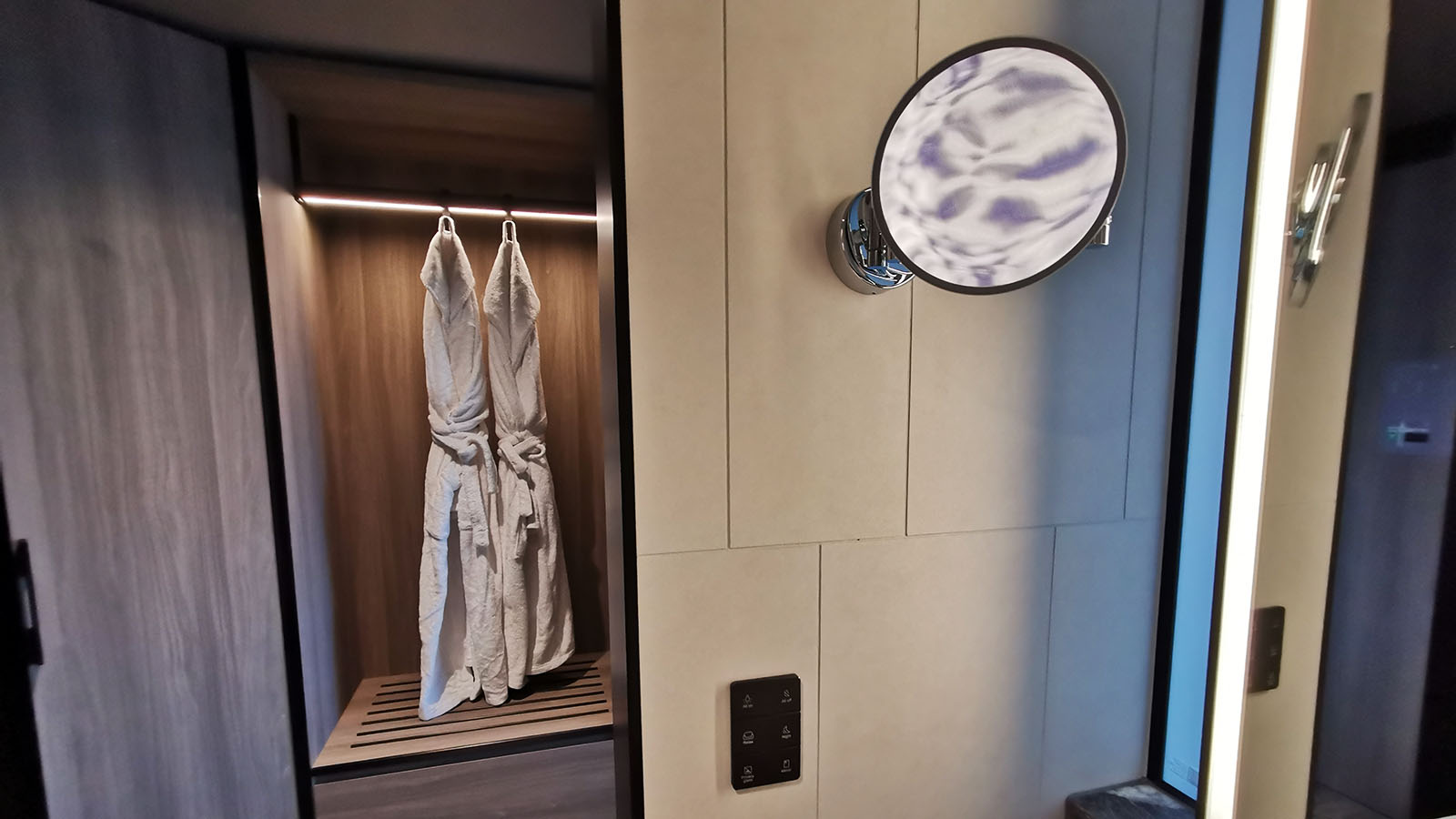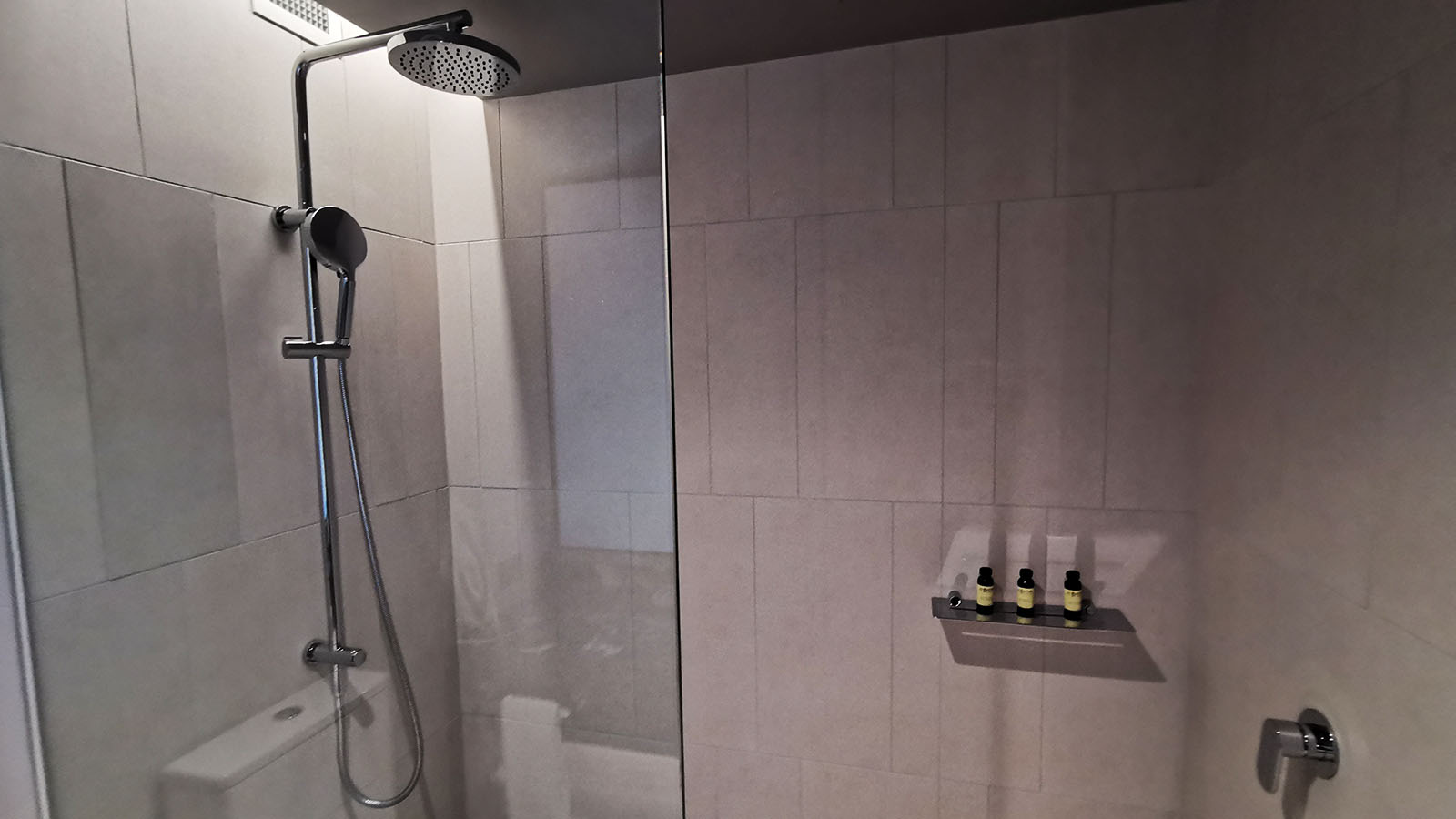 My room faces directly towards the MCG, and on a high floor which dims any street noise. In fact, as part of the property's $40 million overhaul, every single window was ripped out and replaced. This not only helps with heating and cooling, but also paves a path towards a better night's sleep given the improved sound insulation.
At 28m², the room is of a reasonably standard size. And yet, it's several rungs above the lead-in room category. That pricing difference is primarily buying you the benefits of the Executive floor – and in particular, access to the hotel's Executive Lounge.
Executive Lounge
Pullman Melbourne on the Park's Executive Lounge opens its doors to those staying in the Executive room categories. It also welcomes Platinum, Diamond and Limitless tier members of Accor Live Limitless booked in any room type.
Open daily between 6:30 am and 10 pm, it's a great place to relax and enjoy the view. Or to pull out the laptop and tackle any pressing work.
There's also a meeting room within the lounge that guests can utilise for free. Officially, use of the room is capped at one hour per day. But with several hours going by where I'm the lounge's only guest, it's unlikely there'd be a knock on the door at the 61st minute asking you to switch seats.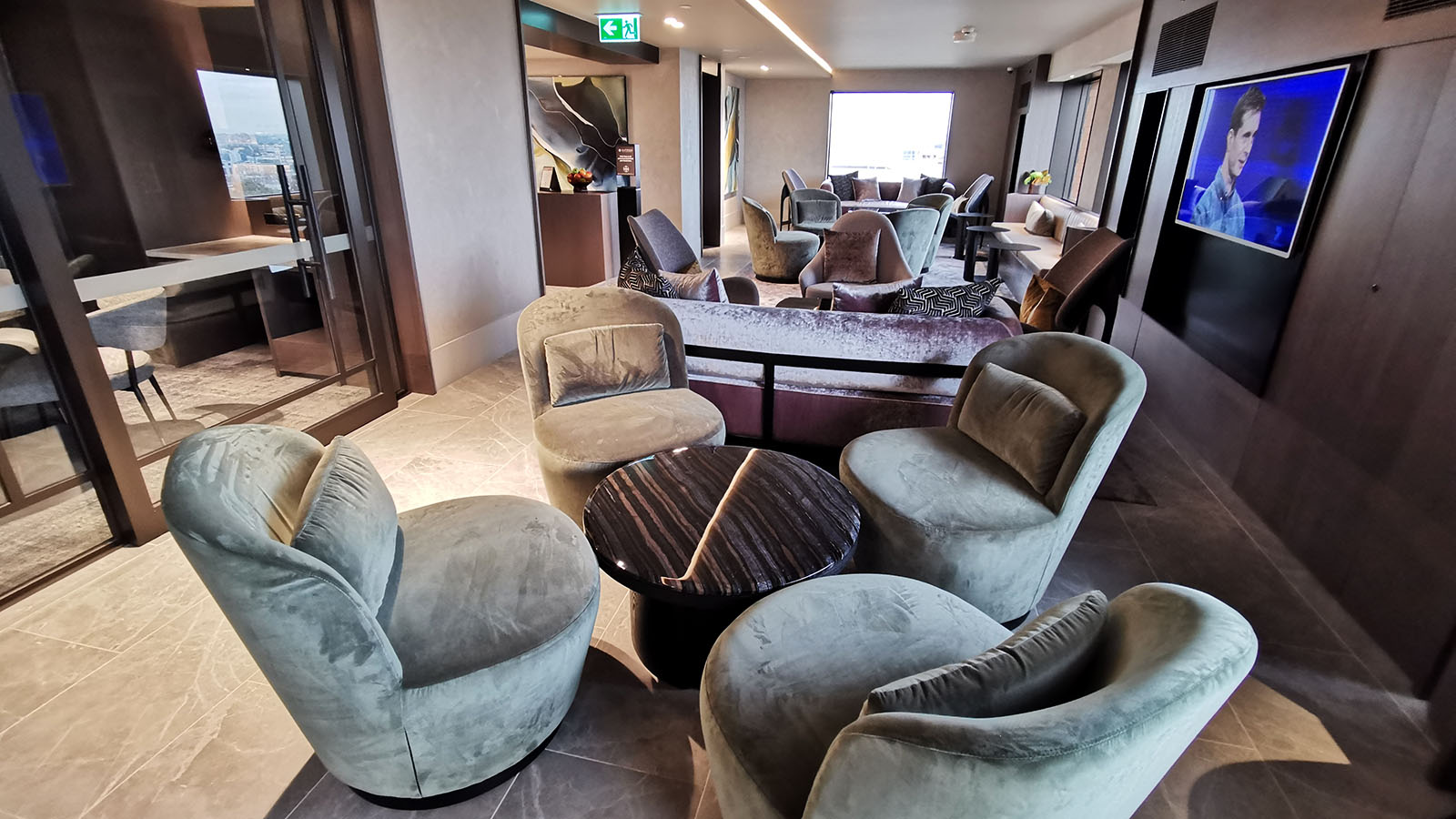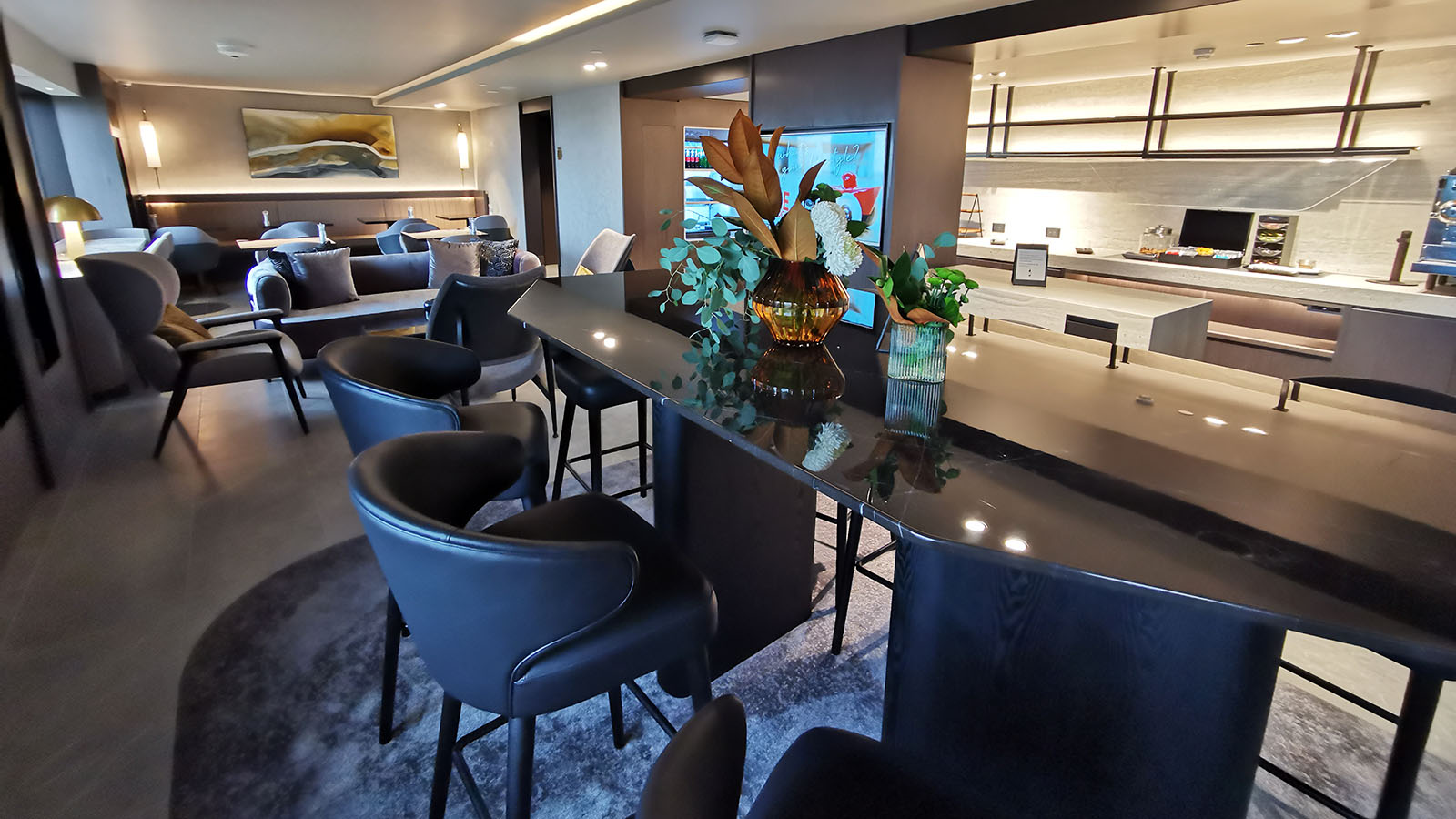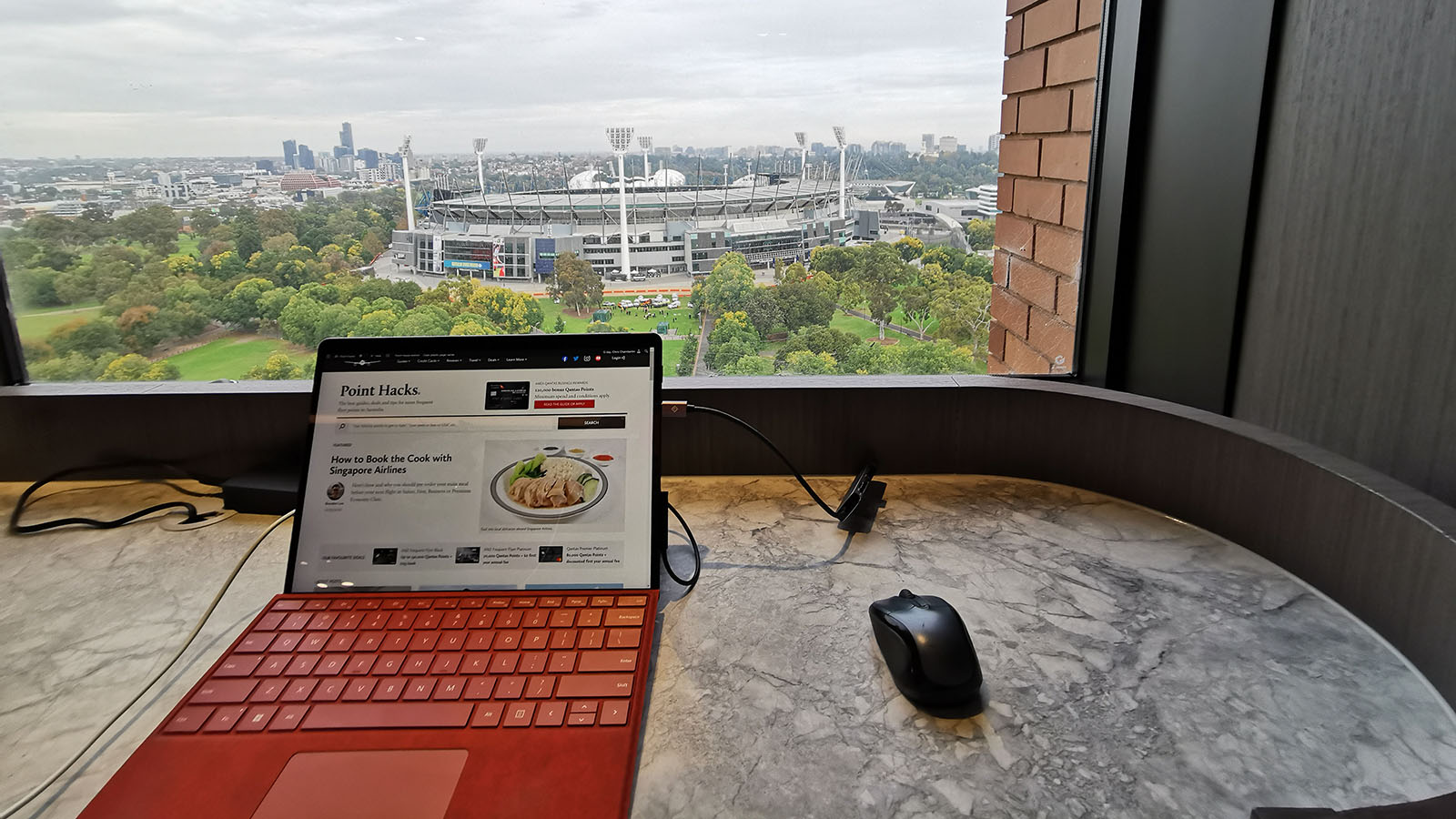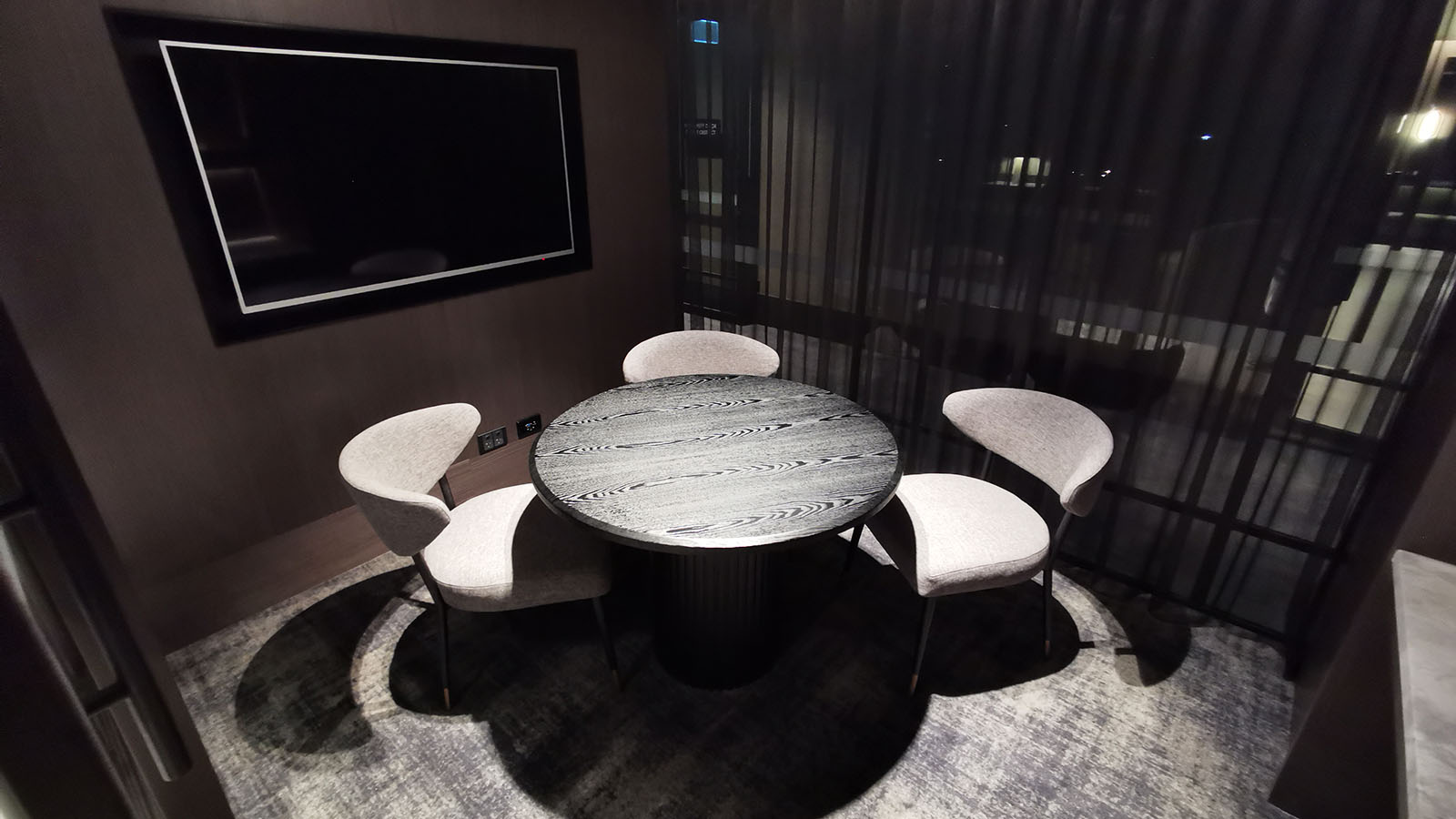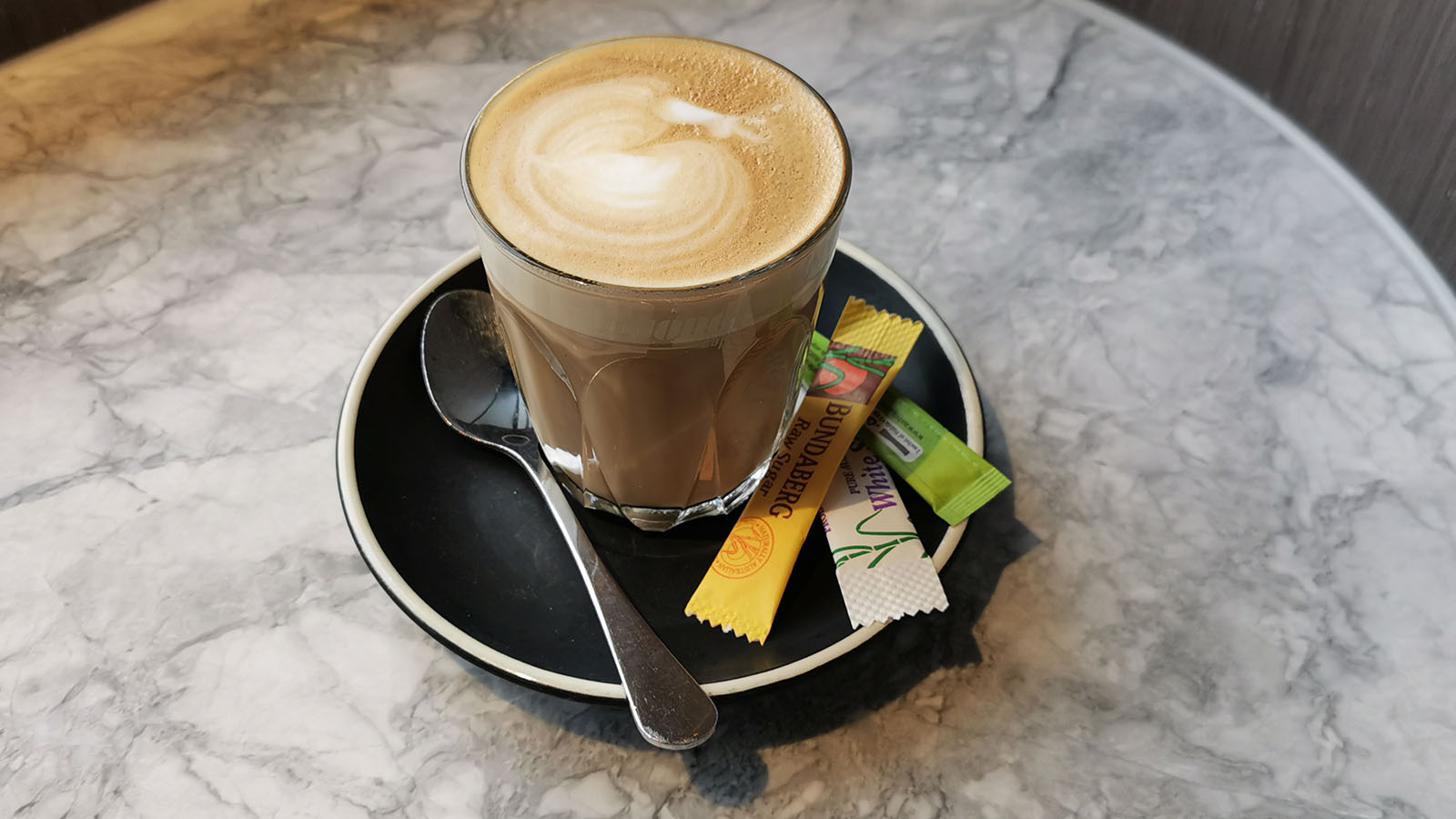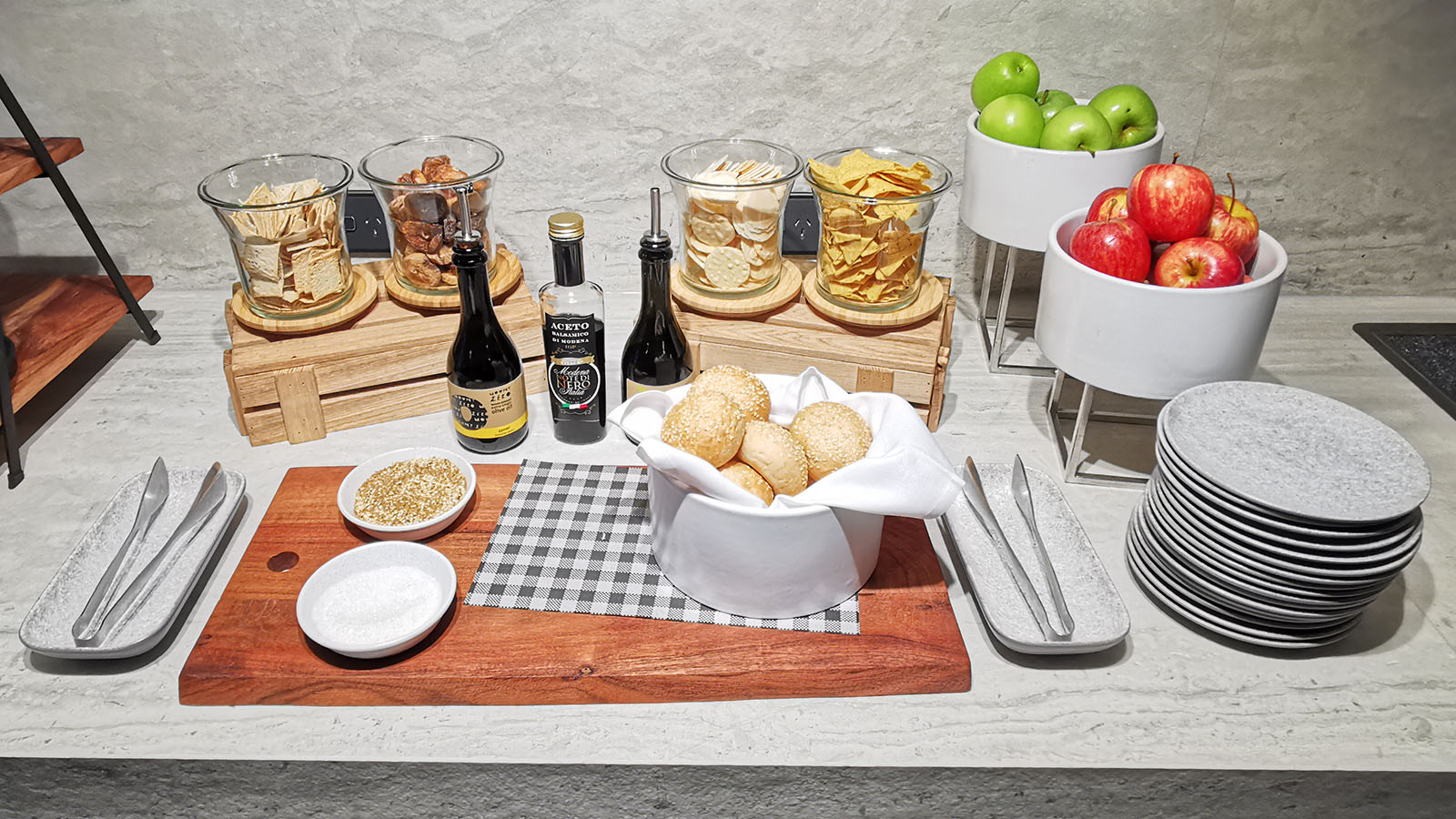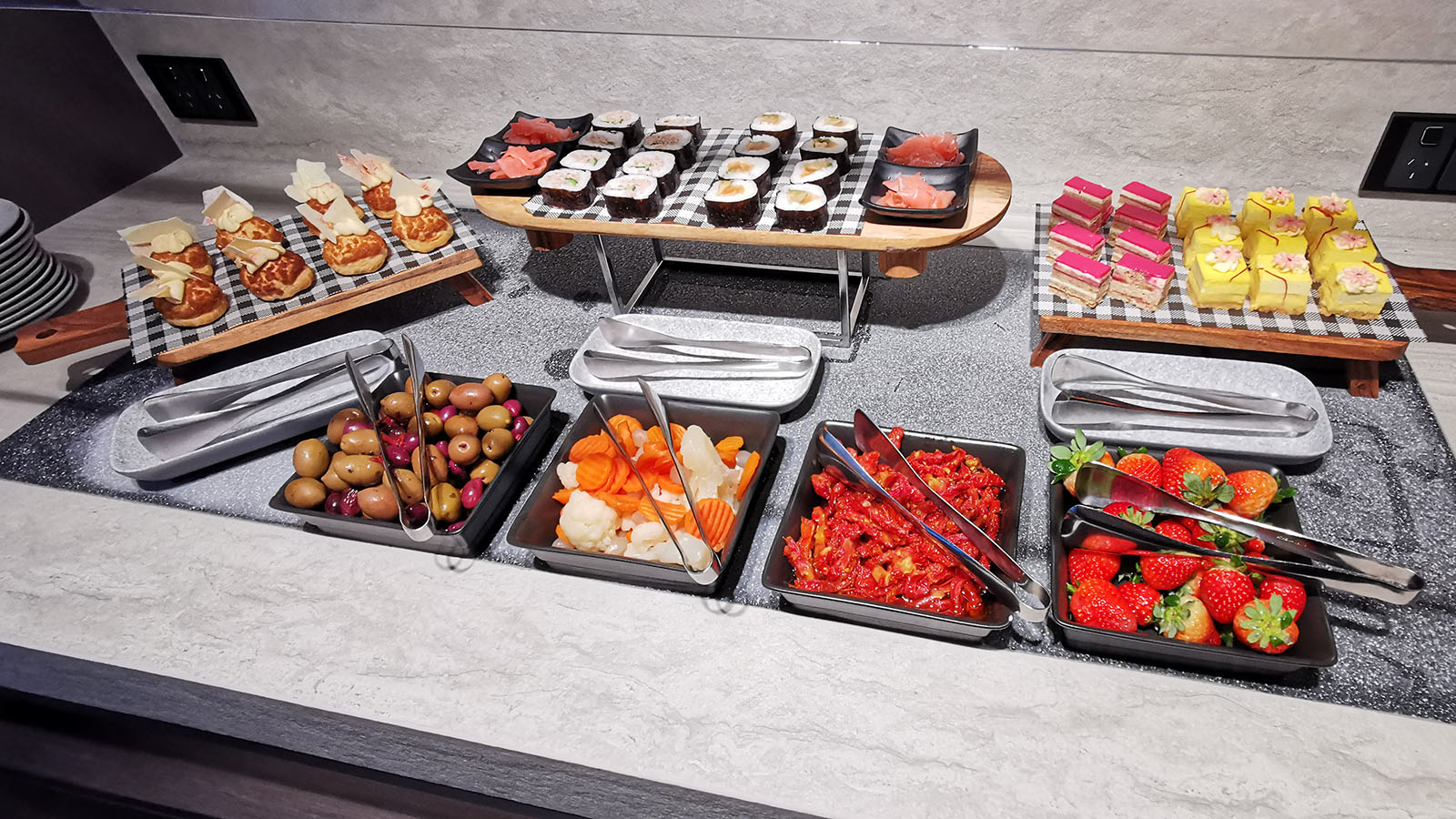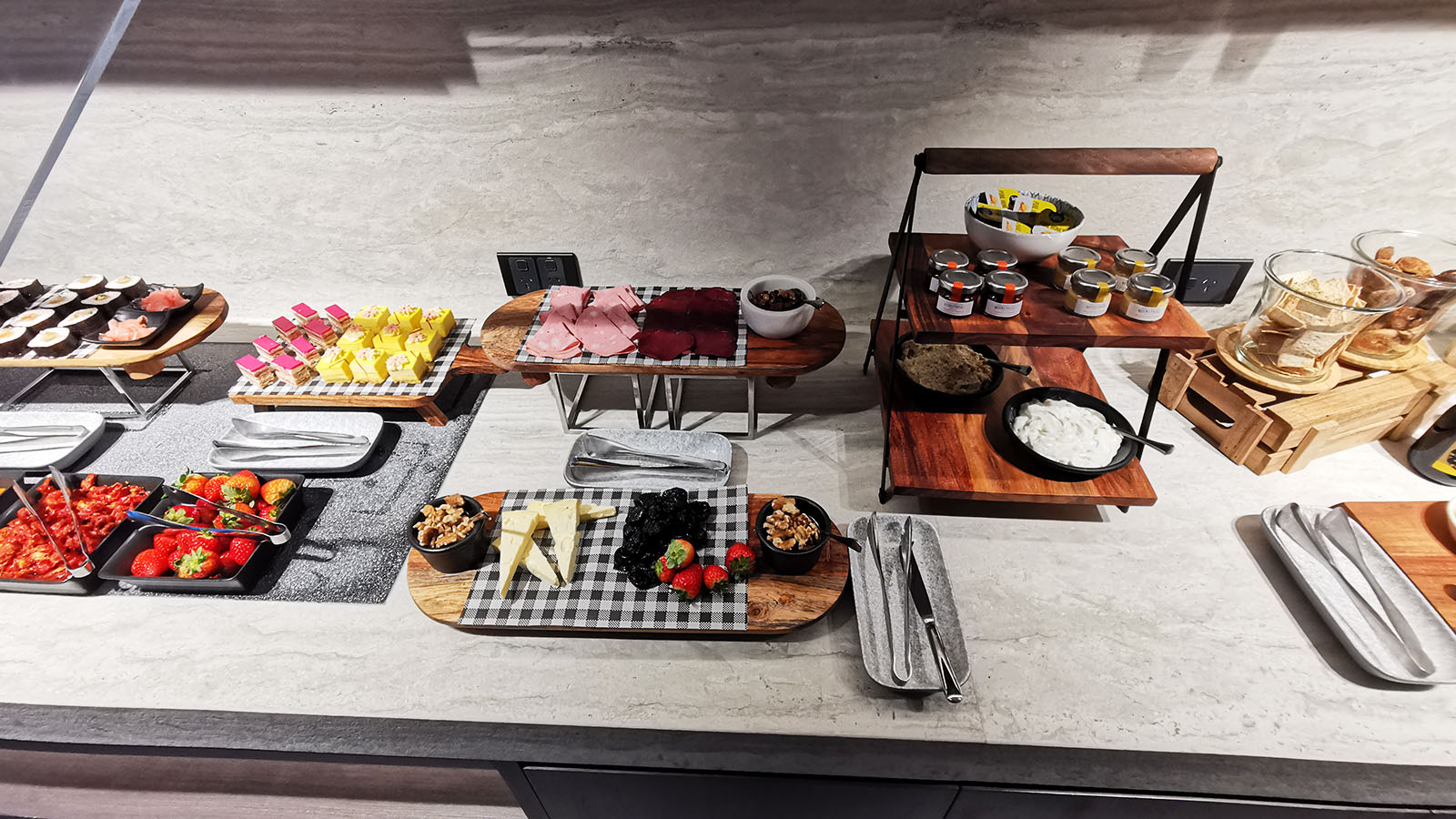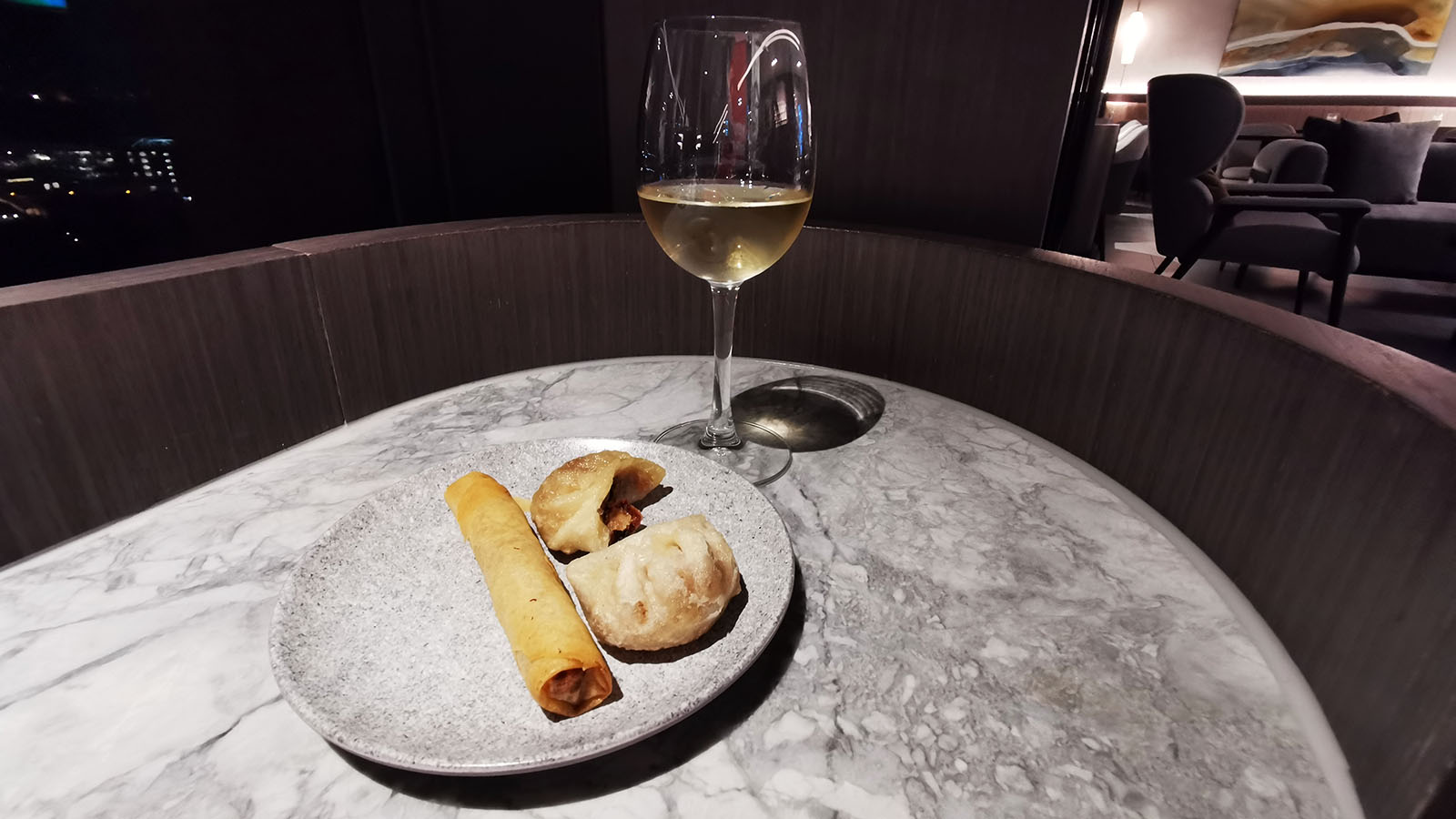 Help yourself to hot and cold drinks throughout the day, as well as light snacks. At first, it was a shame to see that the lounge's Nespresso machine was having an off day during my visit. But that quickly turned into a positive, when lounge staff offered to arrange barista-made coffee from the café downstairs instead. A very nice touch.
While travel demands pick up, lounge guests can enjoy breakfast downstairs at The Cliveden Bar and Dining. Evening drinks and canapés also toggle between being served in the lounge, and at the lobby bar. But with this stay spanning a busy Friday night, service in the lounge it was.
Help yourself to a light pre-dinner selection of breads, cheeses, olives, fruits, sushi, meats and sweet bites.
There's also gratis beer and wine, all between 6 pm and 8 pm daily. Tasty hot bites are available as well, but you oddly need to ask for them. It'd be great if these were served alongside everything else, not just 'on request'.
Dining at Pullman Melbourne on the Park
Until breakfast returns to Pullman Melbourne on the Park's Executive Lounge, lounge guests can venture downstairs to The Cliveden Bar and Dining between 6:30 am and 10:30 am. On a busy Friday morning, I appreciated that early start before making the trip to Point Hacks' Melbourne HQ. And equally, on a lazy Saturday, that delayed finish was great after a sleep-in.
There's everything you'd expect of a comprehensive hotel breakfast. I'm spoiled for choice between the hot and cold bites. But sometimes – especially when you've been travelling for a while – it's the small things. Perfectly toasted bread with butter and Vegemite for a taste of home wins this round.
I'm more adventurous at dinner, returning to the same venue. Armed with an Accor Plus card, I get 25% off as a solo diner (otherwise 50% with a companion). But I start with a gratis glass of Pinot Gris, using one of my welcome drink vouchers.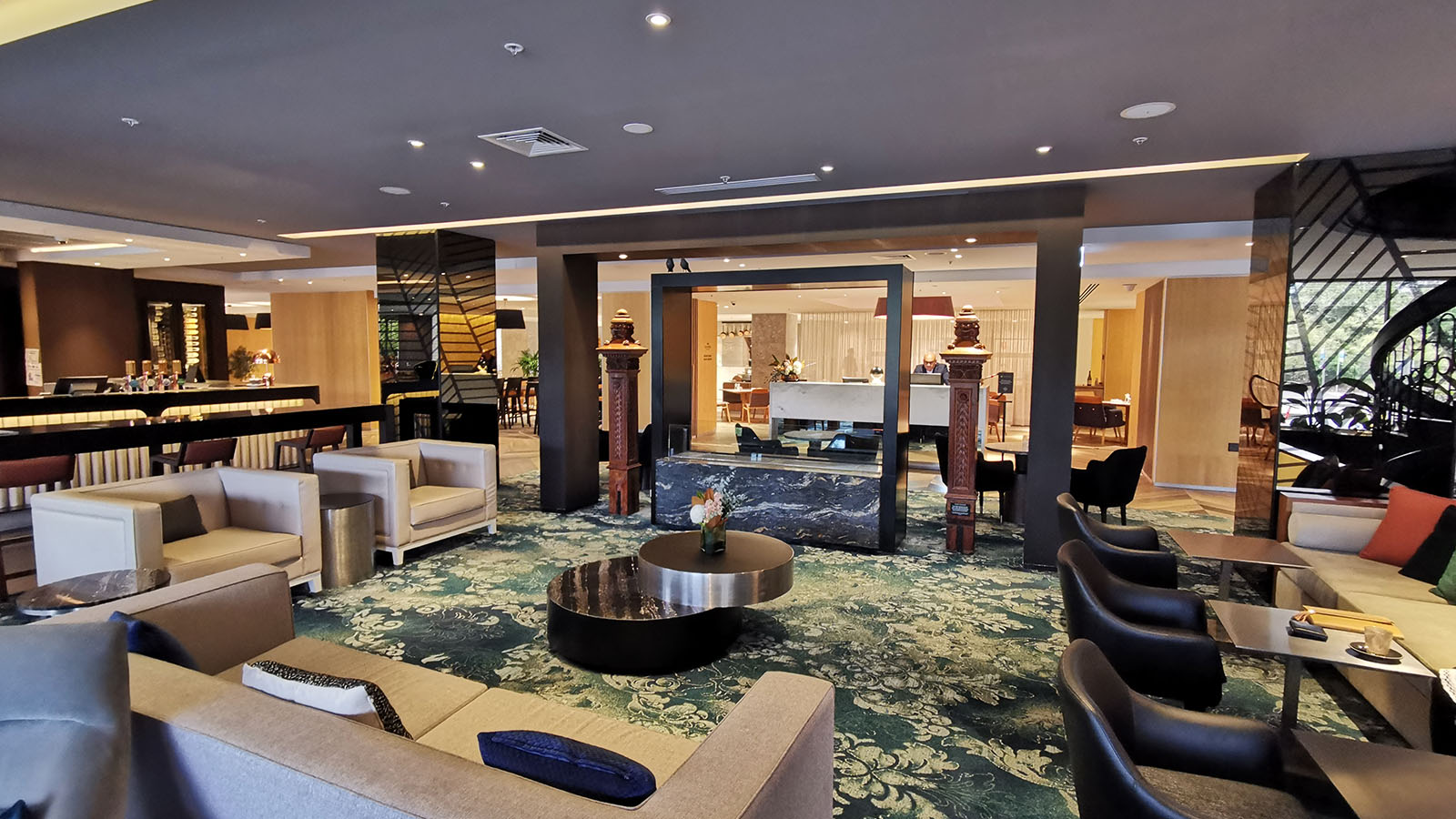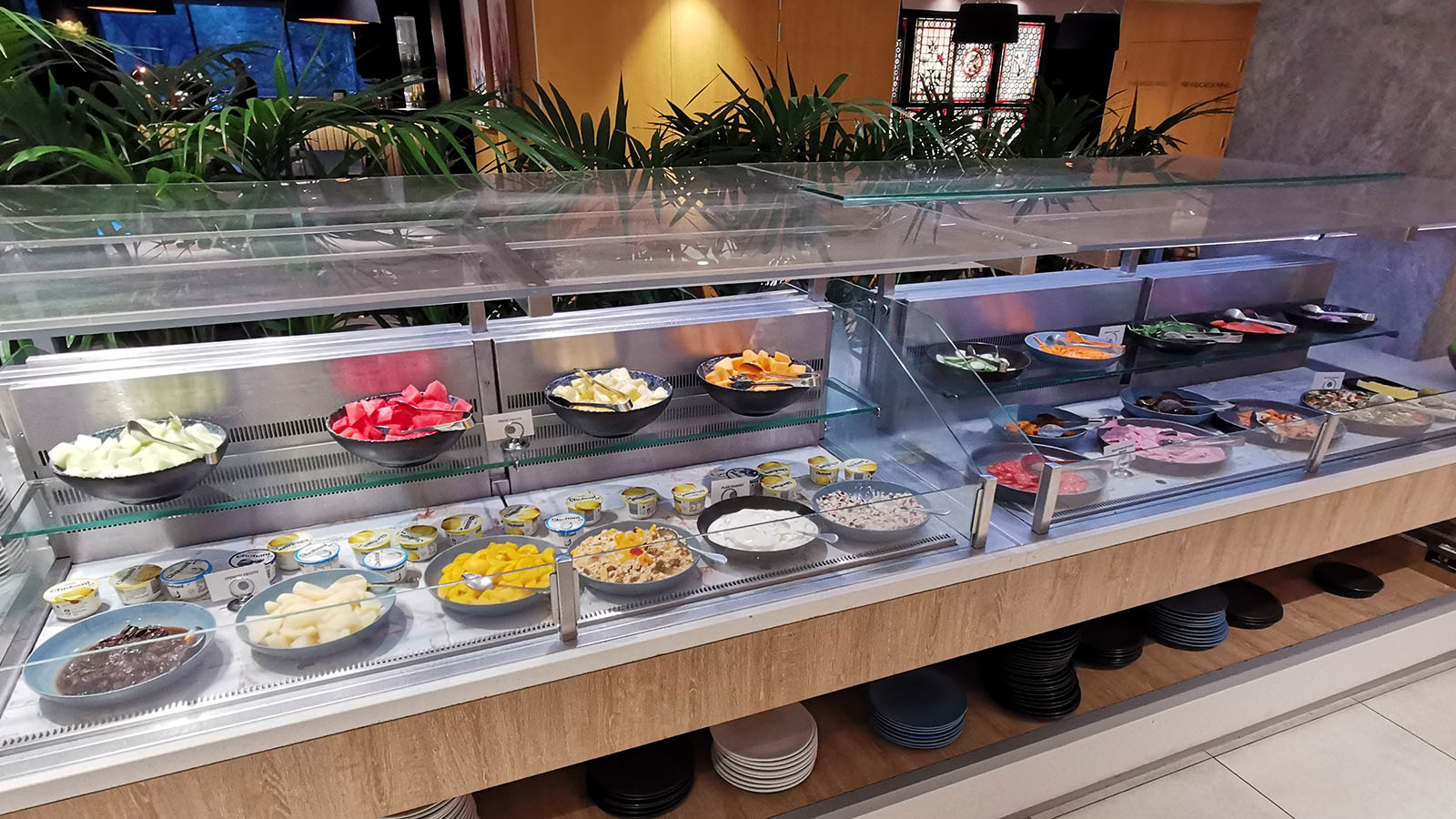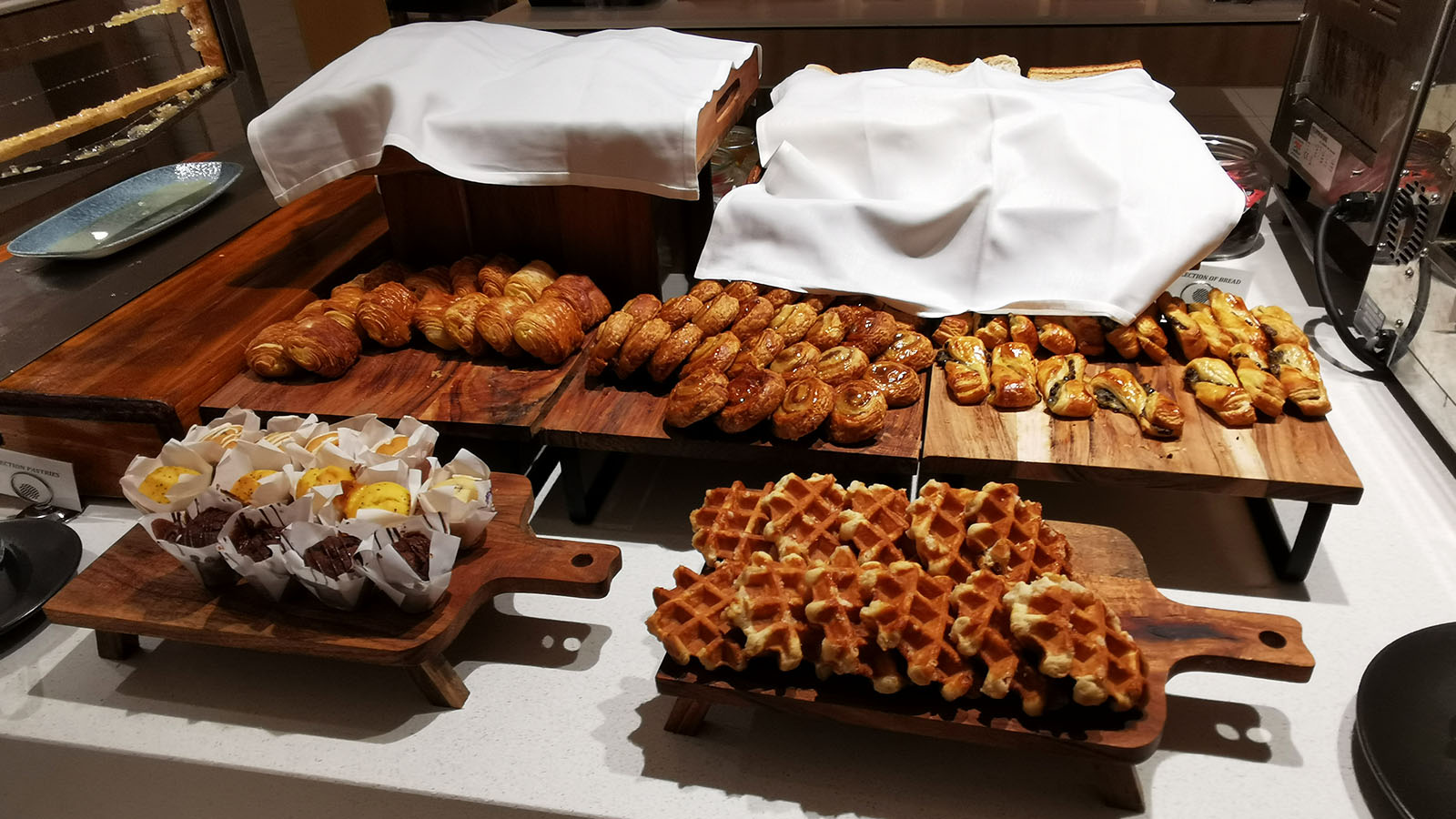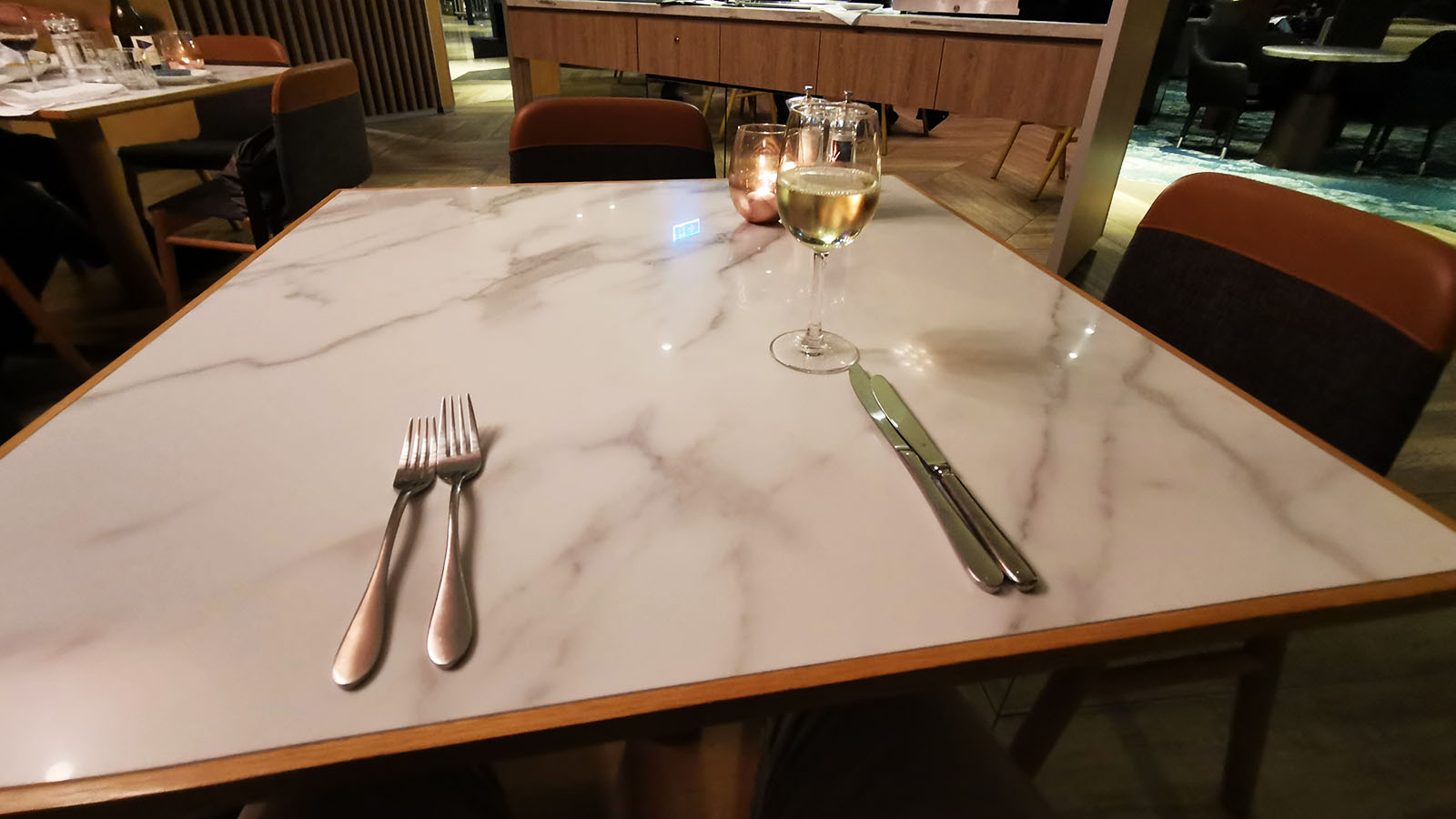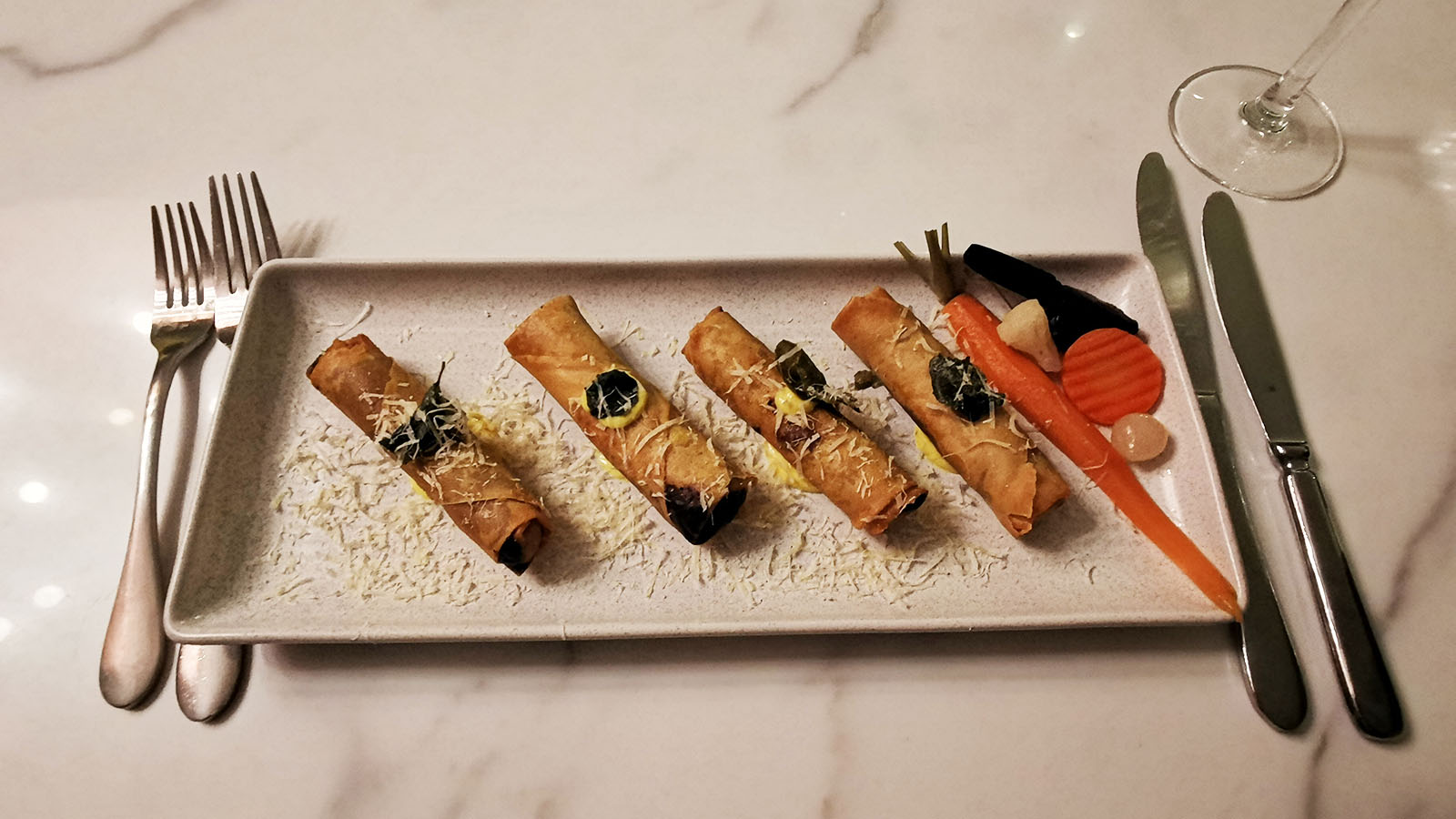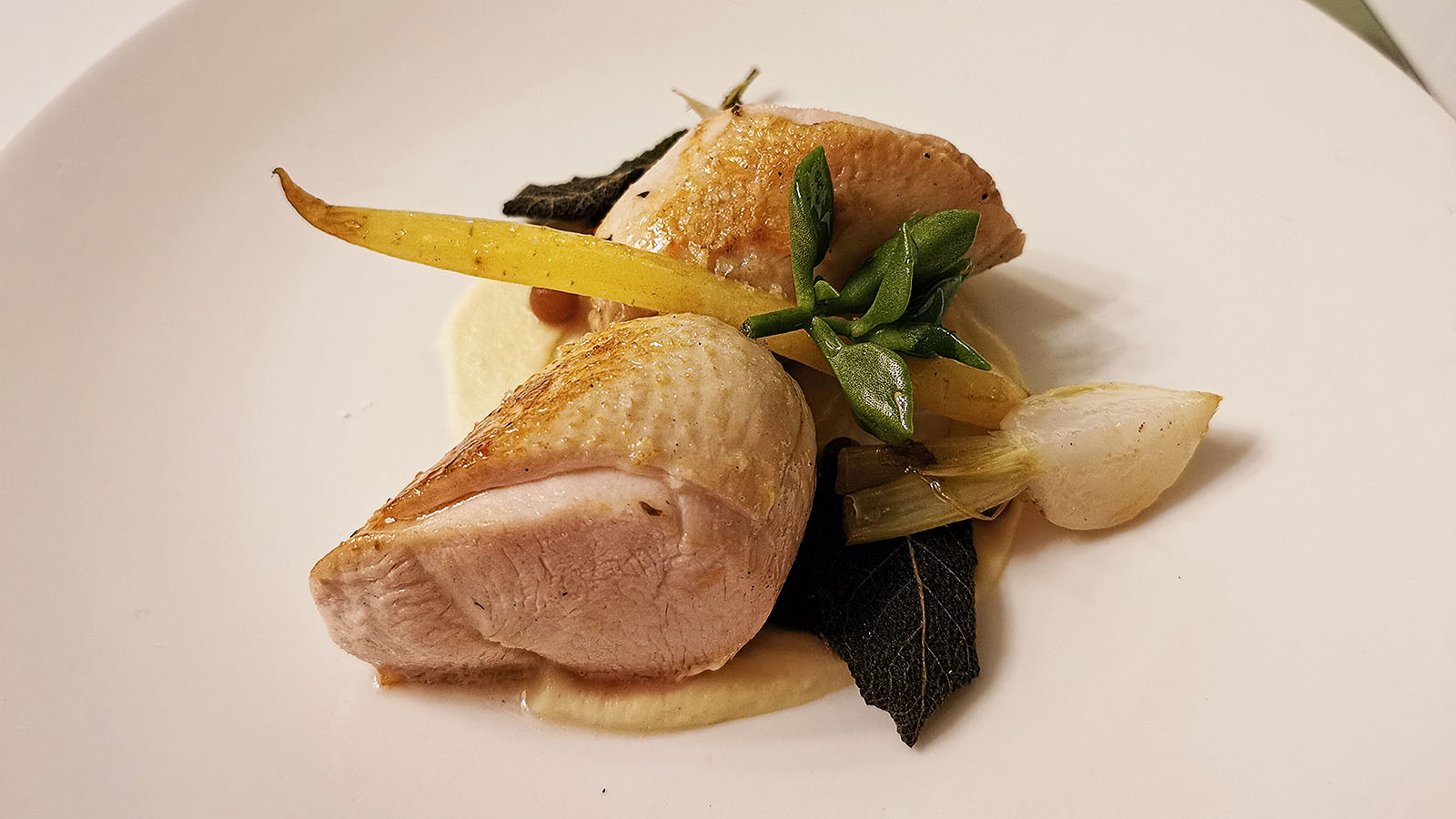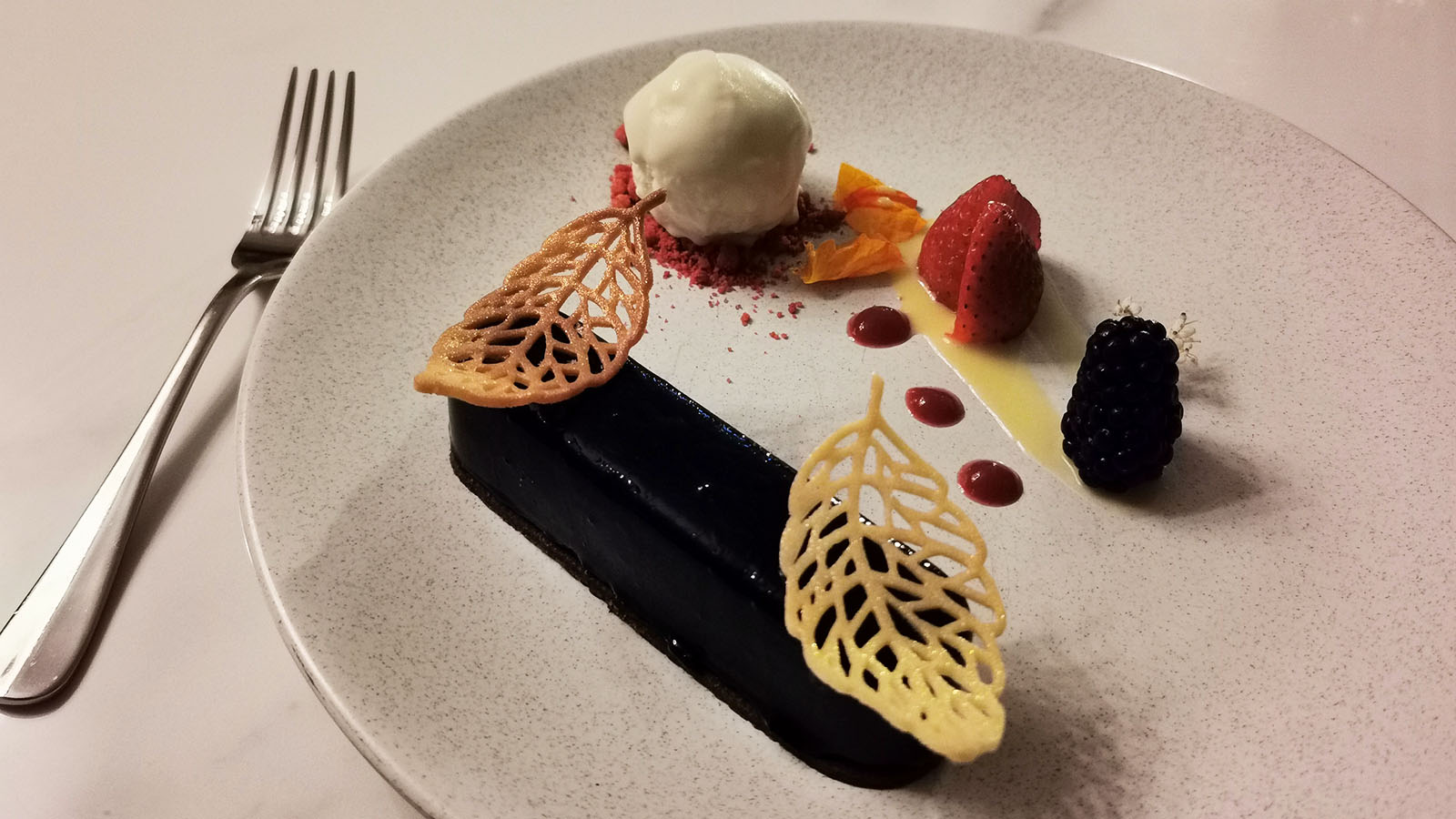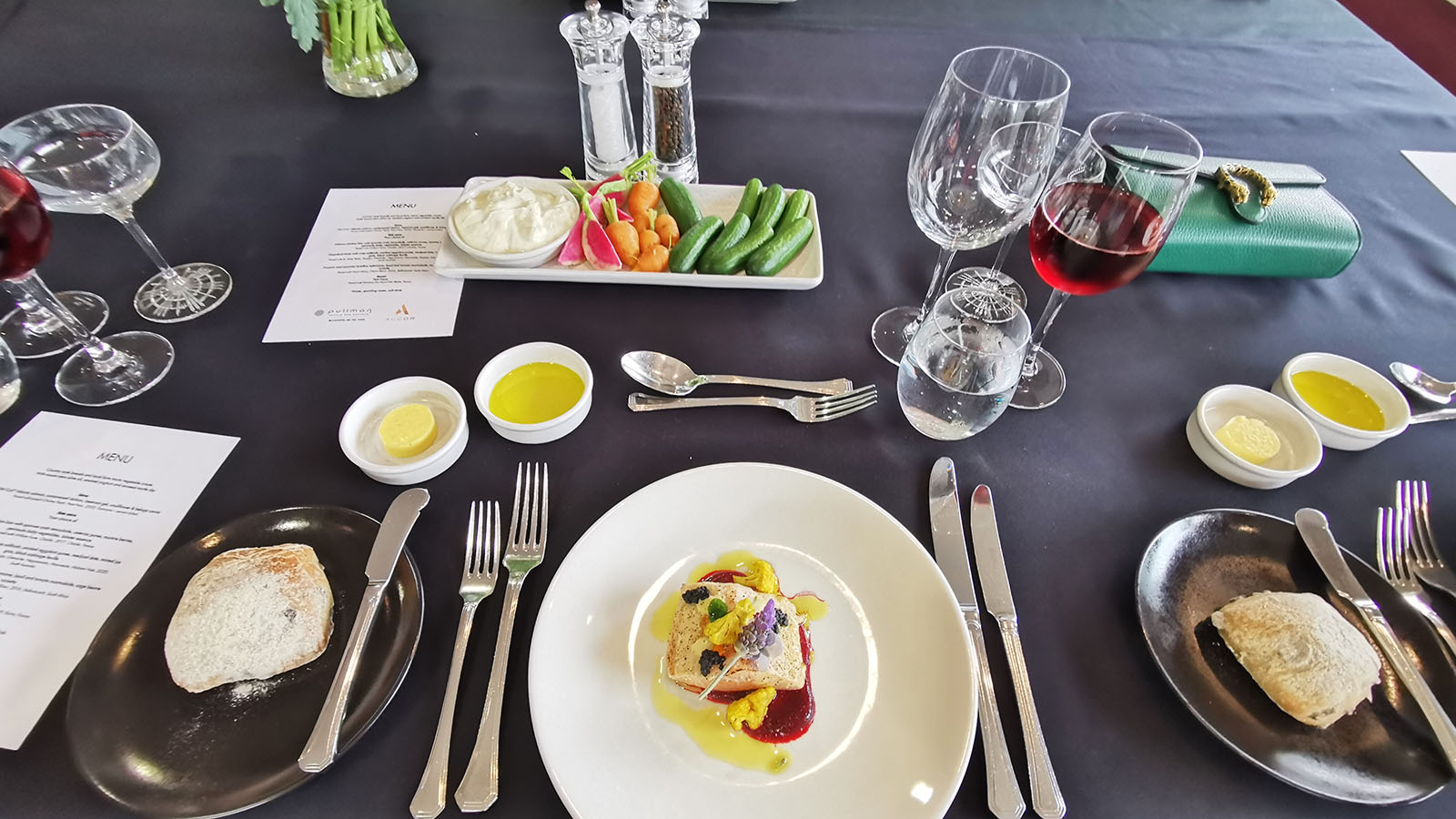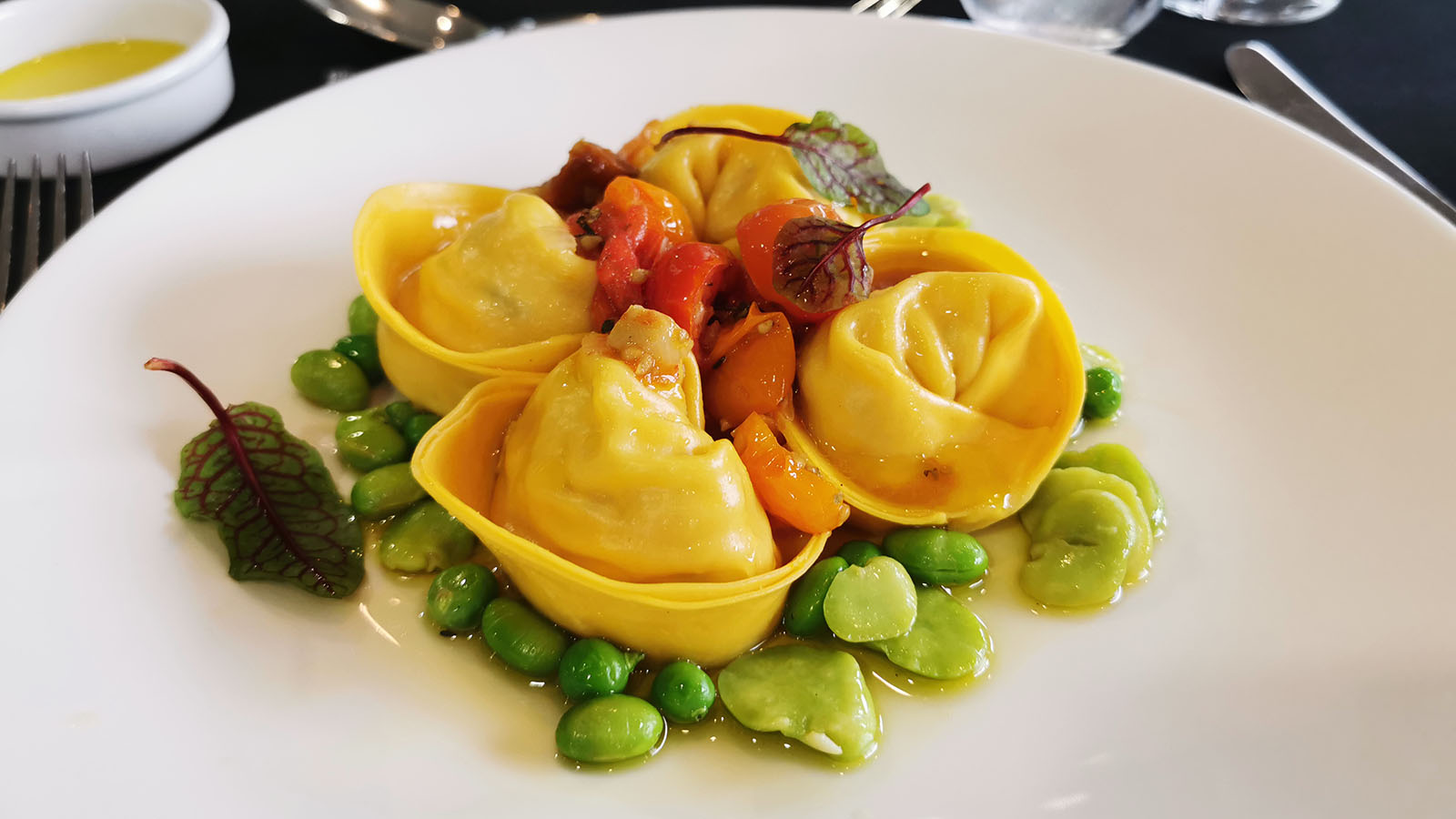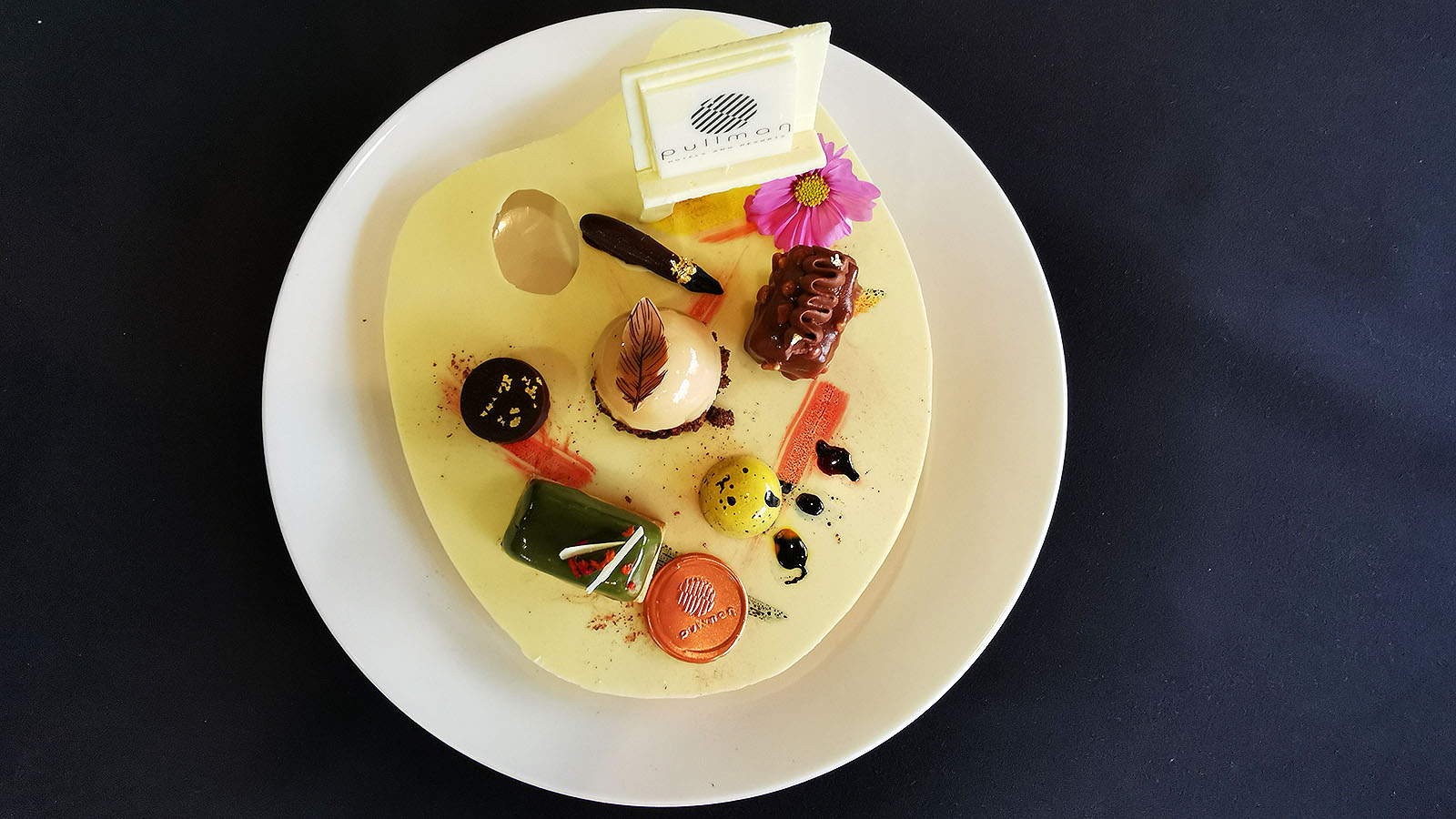 The 'cheeseburger spring rolls' catch my eye – and they're certainly an interesting way to start for some variety. For the main, the free-range chicken breast is one of the healthier choices. Served on a bed of celeriac cream, it's the perfect size after snacks in the Executive Lounge.
To finish, the Valrhona chocolate marquise is hard to pass up. With edible 24-carat gold leaves and a macadamia ice cream on the side, it's as sinfully sweet as it is refreshing.
During the stay, I also enjoy lunch in-house – a great excuse to catch up with Melbourne-based Point Hacks colleague, Antonia Strakosch. It's Atlantic salmon to start, paired with a chilled glass of 2020 Joseph Chromy Pepik Pinot Noir. A timely reminder that some reds can be served cold, and aren't just a pairing to red meat.
It's hard to pass up the pumpkin and pecorino tortellini for the next course. It's not just tasty, but the presentation brings some very lively colour to the dish. For dessert, we're a little spoiled. The chef whips up a literal palette of petit fours. It turns out, you really can have one of everything on the menu!
Facilities at Pullman Melbourne on the Park
After the palette of sweets, I make time for the gym at Pullman Melbourne on the Park. There's an array of equipment, so I stick to my usual cardio routine – which certainly helps get the heart rate up after a week of travelling and dining.
The hotel also offers an outdoor pool. It's one of the few areas that didn't see a renovation as part of the recent overhaul, aside from some new poolside furniture. But with work to do during a rainy week in Melbourne, it wasn't an amenity I'd planned to use anyway.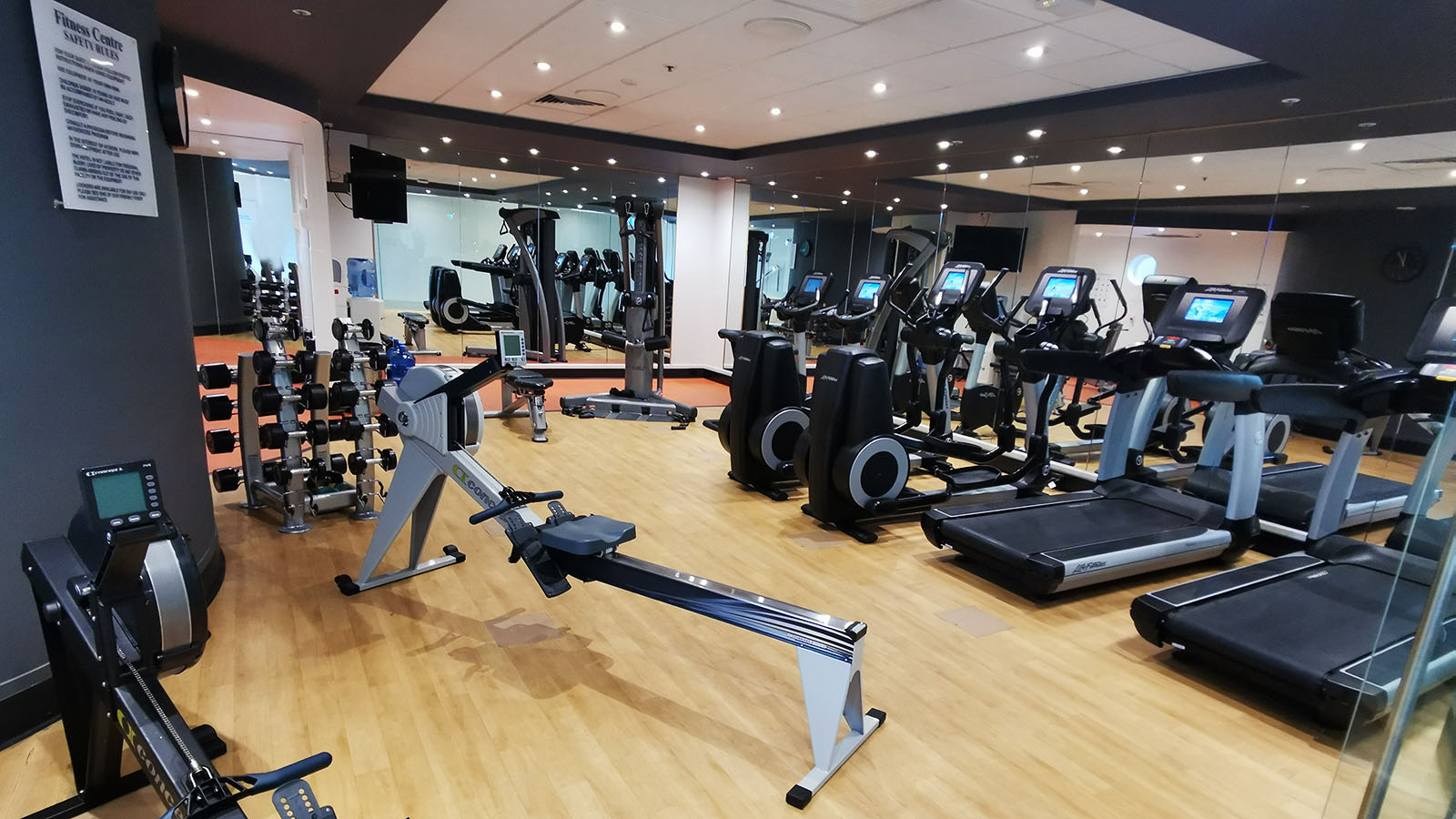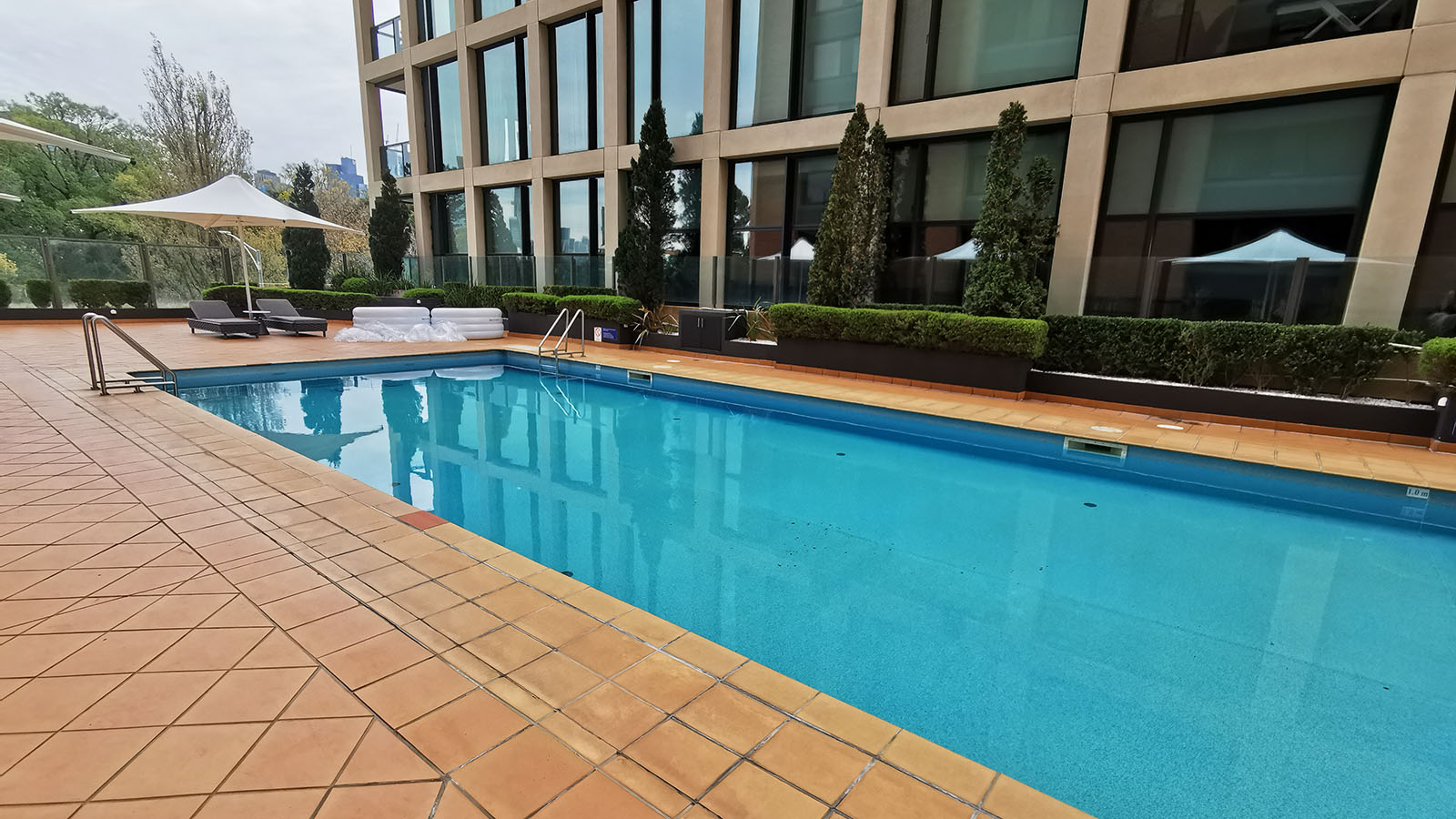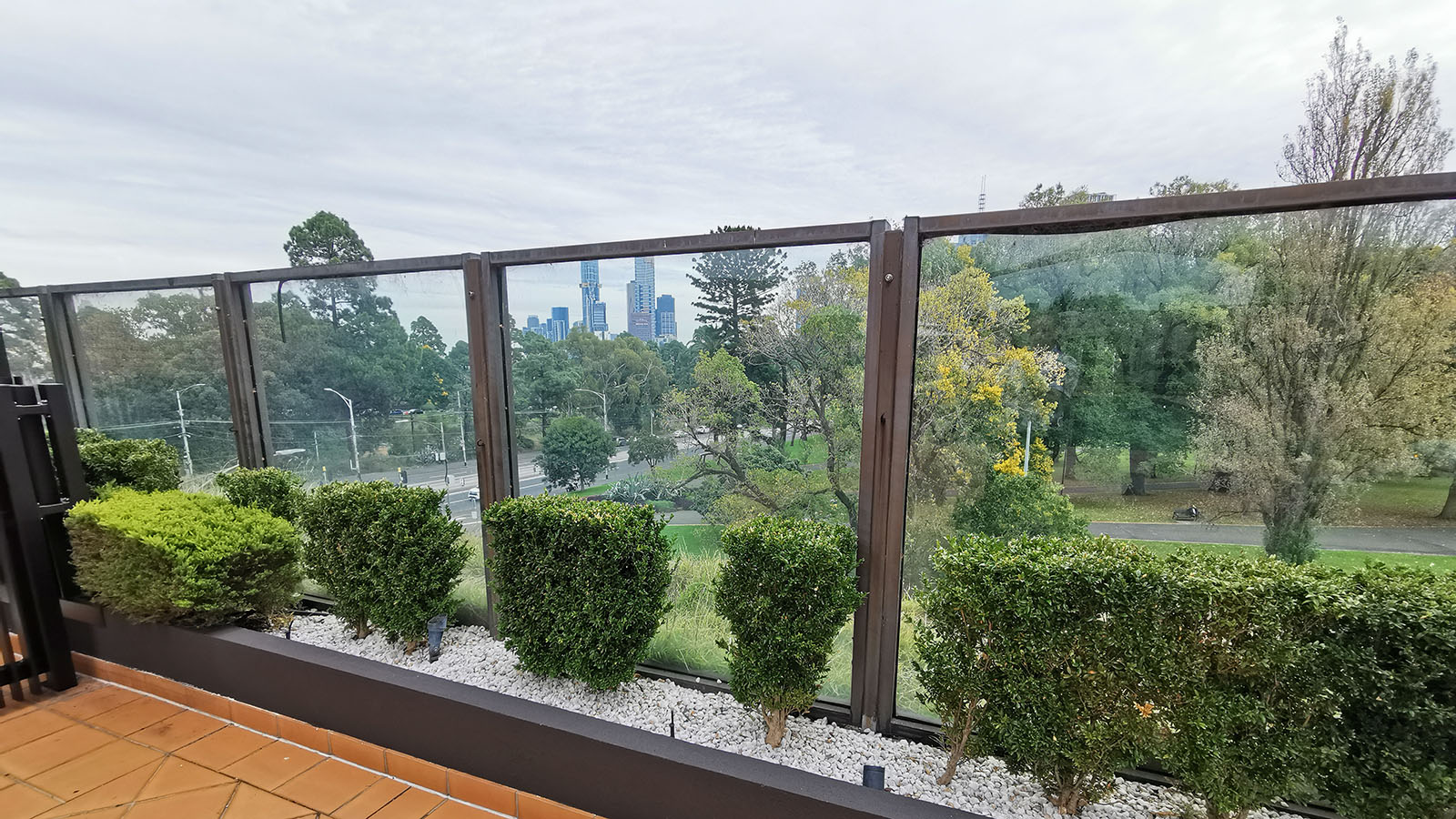 Still, it's nice to enjoy the view from the pool area towards Fitzroy Gardens. The green of the hotel garden bed flows into more green behind, making the area feel very open and spacious.
Back inside, Wi-Fi comes free for Accor Live Limitless members who book direct. The free plan is adequate for basic tasks, delivering speeds of around 10Mbps up and down. Chromecast on the hotel TV performed effortlessly in HD.
Earning and spending points at Pullman Melbourne on the Park
As one of the many chains under the umbrella of Accor, Pullman Melbourne on the Park participates in the Accor Live Limitless program. That's your ticket to earning and spending points as you travel.
On the earning side, here's what you can collect on stays booked and paid directly through the hotel or Accor.
Accor Live Limitless (ALL) Reward points: An ALL membership allows you to earn between 25 and 44 Reward points per €10 spent (about AU$15.10) at Pullman. The specific earning rate in between depends upon your tier level.
ALL Status points: One of the measures for earning and retaining ALL status, amass 25 Status points per €10 spent. You'll earn Status points both on the room rate itself and any other charges to the folio (such as dining), excluding GST.
ALL 'nights': The other way you can reach or retain ALL status. Every night spent here ordinarily adds one 'night' to your loyalty tally.
Qantas Points: Thanks to the Accor x Qantas partnership, having your loyalty accounts linked gets you three Qantas Points per AU$1 spent on stays here.
Credit card: As with any purchase, using a points-earning credit card can bring your next flight or hotel stay even closer.
For every 2,000 ALL Reward points you earn, you can use them for a €40 credit (~AU$60.40) towards the bill. Request this online during booking, or at the hotel front desk before paying your account.
Summing up
Pullman Melbourne on the Park has certainly changed its stripes since its days as Hilton Melbourne on the Park. Especially now, following the property's extensive $40 million renovation.
While the location won't suit everybody, being near the MGC and Melbourne Park will be a drawcard for sports lovers. And with Flinders Street Station just one stop by train, you're not far from the action.
Separately, it'll be interesting to see how the Executive Lounge experience evolves as visitor numbers rise. Having hot canapés within easy reach, rather than needing to ask for each individual spring roll, would also be a step up. But after the two years Melbourne's accommodation sector endured, asking for a snack – and a complimentary one at that – certainly isn't a deal-breaker.
Also reviewed: Mövenpick Hotel Melbourne on Spencer
Photography by Chris Chamberlin, who travelled and stayed as a guest of Pullman Melbourne on the Park and Accor. Feature image courtesy Accor.
---
Stay up to date with the latest news, reviews and guides by subscribing to Point Hacks' email newsletter.
Pullman Melbourne on the Park
was last modified:
June 20th, 2023
by