With a sizeable flight network and plenty of airline partnerships, the Cathay loyalty program is one to keep on your radar. The revamped Cathay program offers members the opportunity to earn Asia Miles and Status Points to enhance their travelling experience on Cathay Pacific and partner airlines.
Cathay now incorporates the old Marco Polo Club program and the Asia Miles program together, so you can earn spendable miles and upgrade your status tier in one place.
Asia Miles can be indirectly earned in Australia through credit cards and flying. But the fun part is using Asia Miles for reward flights. It's useful for those who fly on Cathay Pacific and its partners like Qantas and Qatar Airways, particularly because of its favourable redemption rates.
Here are the essential things you need to know about Cathay.
How do I join the Cathay program?
Cathay is open to residents around the world and is free to join.
Go to the Cathay sign-up page.
Enter your personal details.
You're now a member!
How do I earn Asia Miles?
Asia Miles are the spendable 'currency' of the Cathay program. Unlike Qantas and Velocity frequent flyer points, which are both easily earned in Australia, Asia Miles are a little harder to come across. There are a few different ways to earn Asia Miles in Australia, but the quickest involve credit cards:
While there's no dedicated Asia Miles card in Australia, there are a few schemes with Cathay as a transfer partner. They include American Express Membership Rewards, Westpac Altitude Rewards and ANZ Rewards.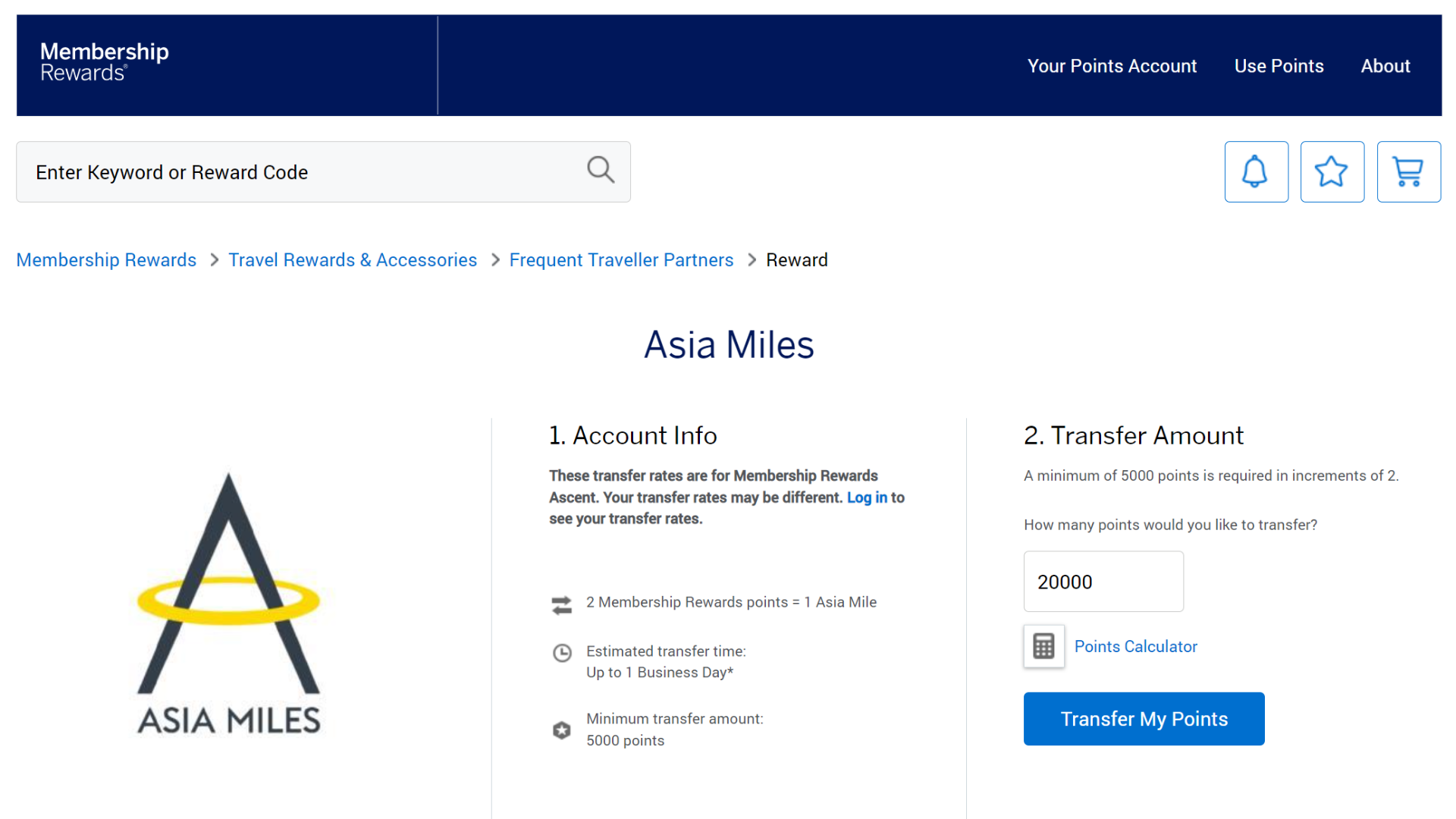 There are a number of other ways to earn bonus Asia Miles, including by:
You may consider crediting your Qantas flights to Asia Miles instead of Qantas Frequent Flyer – this guide will help you decide whether to do so.
If you are short on miles for a redemption, you can:
If you buy Asia Miles directly from Cathay Pacific, it will cost you at least 3 US cents per point. For example, 12,000 Asia Miles will cost US$360.
This is far above our valuation of Asia Miles at 1.5 AU cents each (notice the currency difference). So we'd only suggest buying miles to top up your account for a specific redemption, where missing out on the seat over a few thousand miles would throw your plans into disarray.
Asia Miles expire after 18 months of inactivity. But as long as your earn or spend a mile within 18 months, your balance will stay alive.
How do I redeem Asia Miles?
In our opinion, the best value for your Asia Miles comes from redeeming them for flights on Cathay Pacific and its partners, such as Qantas, American Airlines and Qatar Airways.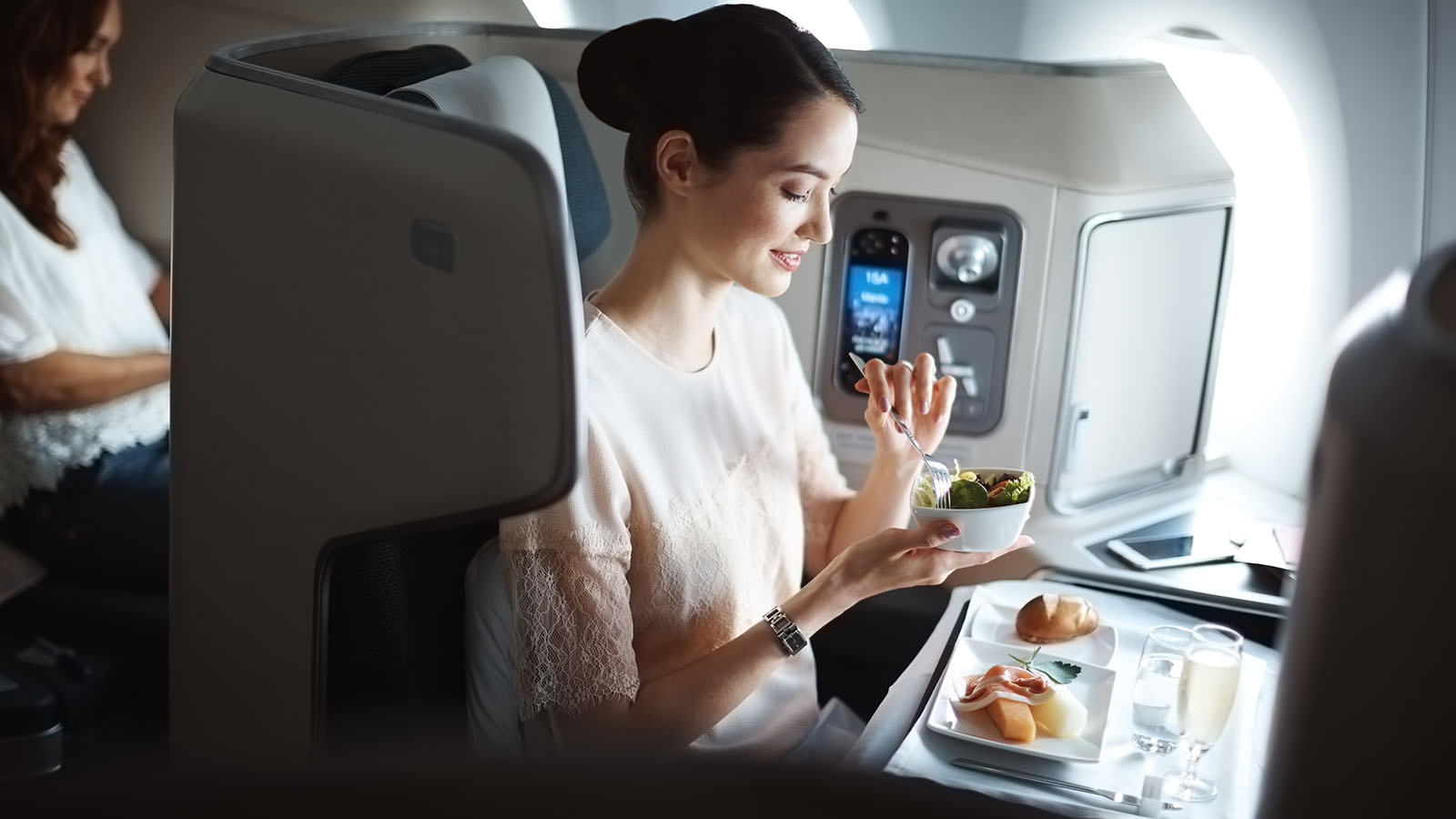 Using Asia Miles for travel in Qantas Business Class provides great redemption value. Here are examples of some common redemption opportunities from Australia:
Any Australian city to Hong Kong operated by Cathay Pacific: 30,000 miles in Premium Economy or 45,000 miles in Business Class.
Sydney to Tokyo on Qantas or Japan Airlines: 61,000 miles in Business Class.
Sydney to Los Angeles on Qantas: 75,000 miles in Business Class or 120,000 miles in First Class.
Australia to Europe with Qatar Airways or Cathay Pacific: 90,000 miles in Business Class.
In many cases, redeeming Asia Miles for Qantas and oneworld flights represents better value than redeeming Qantas Points for the same flight, on a 1:1 comparison between programs.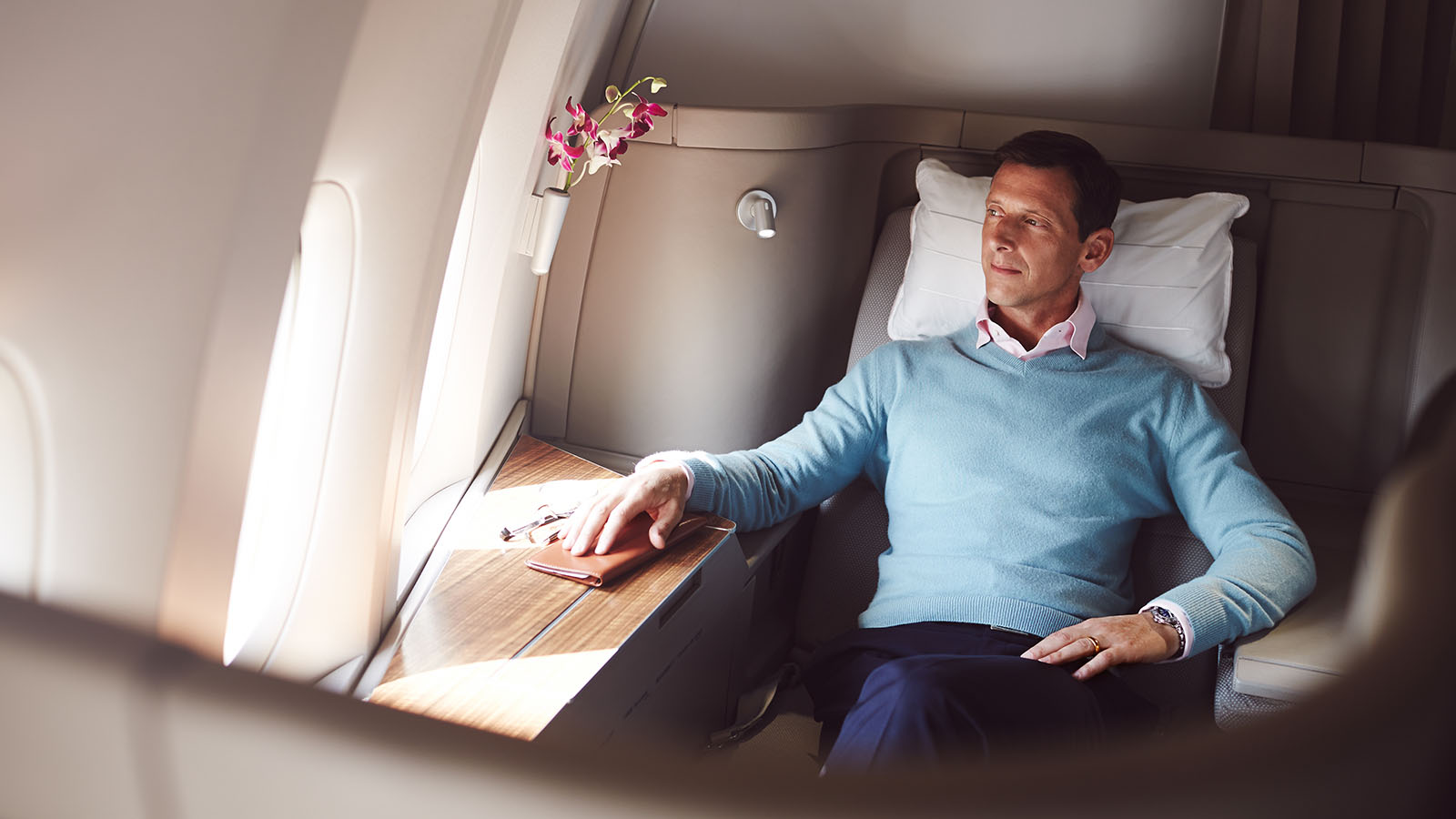 Finally, the 'holy grail' for many Asia Miles collectors will undoubtedly be a round-the-world trip in Business or First Class. Just 240,000 Asia Miles is needed for a Business Class trip and 345,000 for a First Class jaunt up to 50,000 miles in length, which is excellent value in comparison to Qantas Frequent Flyer.
How do I earn Cathay elite status?
With Cathay now combining Asia Miles and the Marco Polo Club, you'll also earn your status through the same account. If you've signed up for Cathay to earn Asia Miles, you'll also be able to earn Status Points without any extra steps.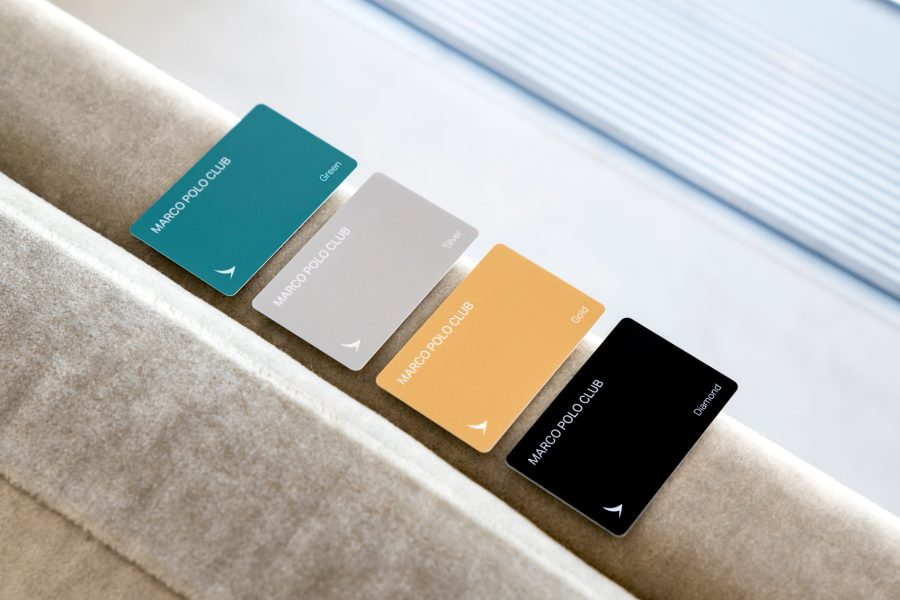 Note that when you reach the next Cathay tier, all your Status Points are wiped and you need to start again to earn the next tier. This does make it much harder to earn elite status with Cathay Pacific compared to airlines such as Qantas, where your equivalent status credits are cumulative.
Here is a quick summary of the Cathay tiers. Only the major benefits are highlighted below, but you can find the full details on the Cathay website.
Cathay Green
To achieve: Free to join
Cathay Green is automatically granted to all members of Cathay. You can earn and use Asia Miles, complete priority online check-in and redeem Asia Miles for extra baggage or extra legroom seats.
At 200 Status Points, Green members will earn one Business Class lounge pass.
Cathay Silver
To achieve: 300 Status Points
To maintain: 300 Status Points as a Silver member
Oneworld equivalent: Ruby

A step in the right direction. Silver grants you some baseline perks including:
Advance seat reservations.
Priority waitlisting.
Check-in at Business Class counters.
Priority Boarding at the Business Class line.
10kg total cabin baggage allowance.
Priority baggage handling.
Cathay Pacific Business lounge access (CX-operated and marketed only, no guests).
Late check-out at Langham Hotels and Resorts.
At 450 Status Points, Silver members will earn two Business Class lounge passes.
Cathay Gold
To achieve: 600 Status Points after qualifying for Silver
To maintain: 600 Status Points as a Gold member
Oneworld equivalent: Sapphire

Gold is the sweet spot. In addition to Silver perks, you enjoy:
Guaranteed purchase of full-fare Economy (Y) up to 72 hrs before departure.
Additional one piece of checked baggage (23kg or 32kg depending on original allowance).
Business Class lounge access with Cathay Pacific and oneworld airlines (+ one guest).
Room upgrade, complimentary breakfast, early check-in and late check-out at Four Seasons properties in Asia Pacific.
Late checkout and complimentary newspaper at Langham Hotels and Resorts.
At 800 Status Points, Gold members will earn two Business Class lounge passes. And if members reach 1,000 Status Points, they'll also pocket four bookable upgrades for a one-cabin upgrade on short and medium-haul Cathay Pacific flights.
Cathay Diamond
To achieve: 1,200 Status Points after qualifying for Gold
To maintain: 1,200 Status Points as a Diamond member
Oneworld equivalent: Emerald

Diamond is the top published status. In addition to Gold perks, Diamond members can indulge in:
Free extra legroom and preferred seat selection
Guaranteed purchase of full-fare Economy (Y), Premium Economy (W) and Business (J) seats up to 24 hours before departure.
Check-in at First Class counters, where available.
Priority boarding through the First Class line, where available.
First Class lounge access with Cathay Pacific and oneworld airlines (+ one guest for oneworld lounges, two guests for Cathay Pacific lounges).
Access to the arrivals lounge in London when reopened (no guests).
At 1,400 Status Points, Diamond members will lock in two First or Business Class lounge passes that can be used for travel companions or redemption group members. Make it to 1,600 Status Points, and they'll get a further four bookable upgrades valid on flights of any length.
Finally, those who reach 1,800 Status Points can gift a Cathay Gold membership to a family member or friend. Share the love!
How to contact Cathay & Asia Miles
To get in touch with Cathay about a membership enquiry or flight redemption, try:
While the call centre might be the quickest way to resolve your issue, try the social media channels if the line is busy.
Summing up
If you fly or are interested in flying Cathay Pacific, Qantas or one of its other partners, then the Asia Miles program may be worth signing up for depending on your exact travel patterns.
Like Singapore Airlines KrisFlyer, Cathay's Asia Miles is a major transfer partner of many Australian credit card programs. Signing up for one of those cards and snagging a big sign-up bonus is the best way to boost your Asia Miles balance.
Frequently asked questions
Which airlines are in Asia Miles?
Asia Miles are the spendable points of the Cathay loyalty program. You can redeem Asia Miles with a variety of airline partners including Qantas and Qatar Airways.
How can I spend Asia Miles?
Asia Miles can be used in lots of different ways, from merchandise to Business and First Class flights with Cathay Pacific and other partner airlines.
Do Asia Miles expire?
All miles earned after 1 January 2020 won't expire as long as you earn or redeem Asia Miles at least once every 18 months.
Supplementary images courtesy of Cathay.
This content contains affiliate links from which Point Hacks may earn commissions from transactions generated from new customers, bookings and general enquiries. Find out more here.
The Ultimate Guide to Cathay (formerly Asia Miles)
was last modified:
October 19th, 2023
by