You have been working hard to build up your points balances, have read our best uses of points guides, and now have your eye on a specific redemption. But where do you find these 'award charts'?
Have you been in the same situation as me that you just can't work out where to easily find the correct price for a redemption on the frequent flyer program's website? Given the myriad of tables and links that they publish, it can seem to be an attempt to confuse and discourage us from using our points for free/discounted travel.
Well, I've had that problem a number of times before too. So, I've collated the links to the award charts for key frequent flyer programs used in Australia into just one place—here.
Why this guide is important
First of all, understand that those in the US win in the global frequent flyer game—all distances are measured in miles, not kilometres. To calculate the distance between two airports, I'd recommend Great Circle Mapper.
Some frequent flyer programs like Qantas and Velocity have their own calculators, which are a little more exact for their redemptions, but GCMap won't be far off.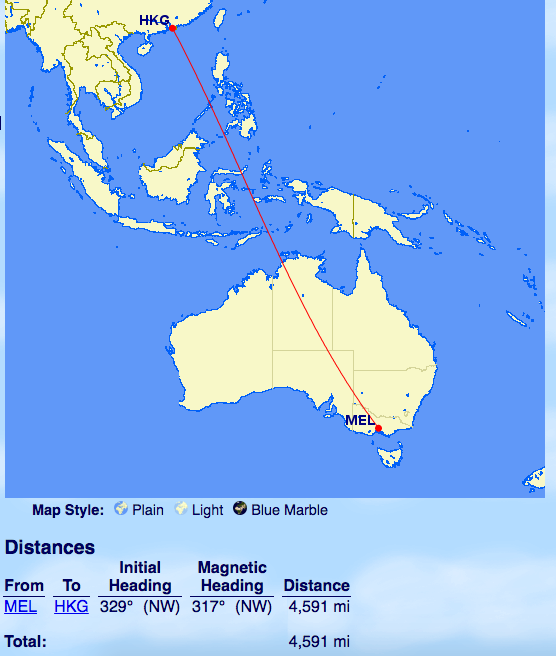 If you want to compare pricing across a number of programs at once, you may consider a tool like AwardHacker. However, note that they are not always 100% accurate, so be sure to come back to this list to confirm the correct pricing on the program's official site.
Lastly, devaluations by programs are announced periodically—like Singapore Airlines KrisFlyer in April 2019 and United MileagePlus in April 2020, as just two examples. Given that, I aim to update this guide with links to the most current award charts so that you are able to accurately plan your award travel.
---
Award charts for popular programs for travellers in Australia
Qantas Frequent Flyer
Qantas has four award charts depending on which airline/s you are flying with. They can all be accessed from this page.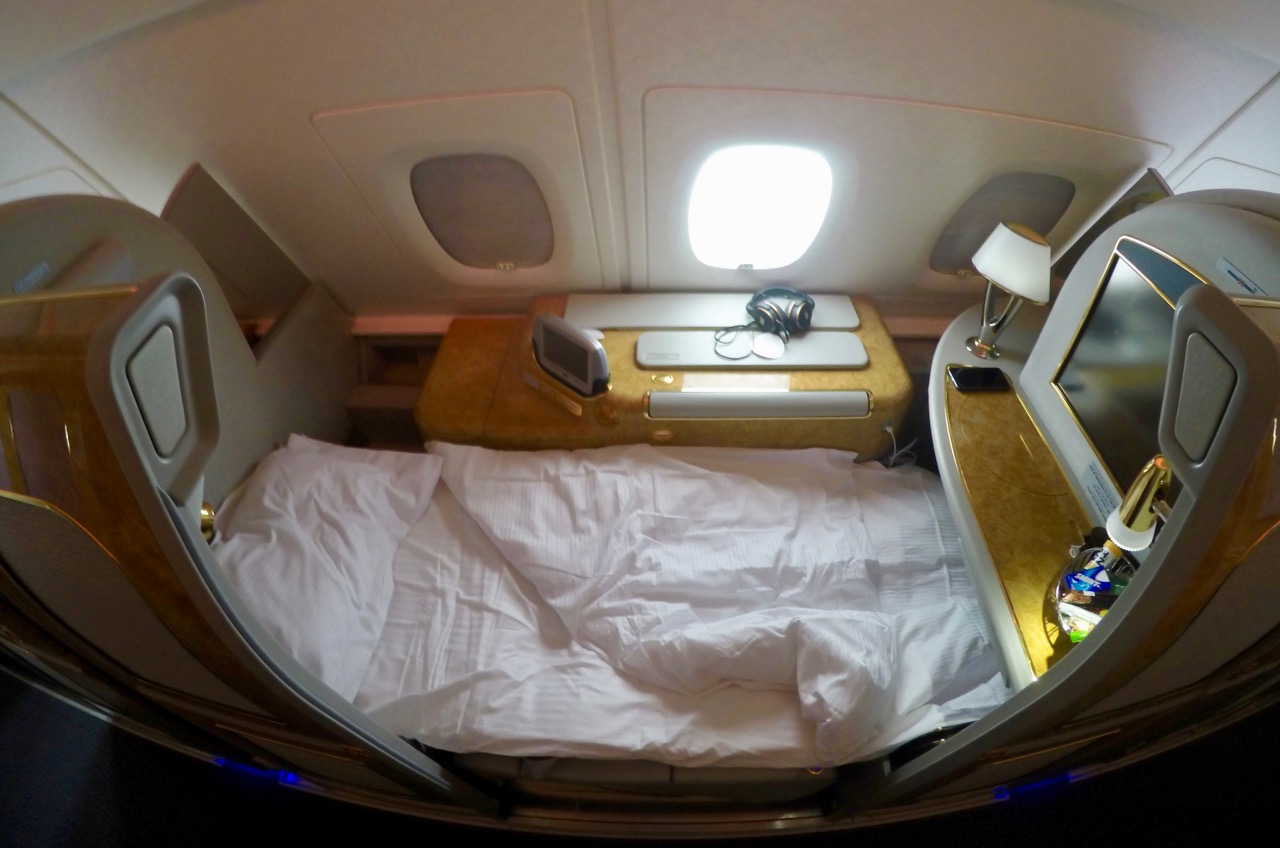 Qantas Classic Flight Reward table: for travel on Qantas and preferred partners like Emirates and American Airlines
Jetstar Classic Flight Reward table: redemptions on Jetstar are 20% less than those on Qantas
Qantas Partner Classic Flight Reward table: for travel on most other partner airlines like Cathay Pacific and Japan Airlines
Qantas oneworld Classic Flight Reward table: for travel on two or more oneworld airlines not including Qantas
Velocity Frequent Flyer
Compared to Qantas, Velocity has just two award charts, again depending on which airline you are flying with.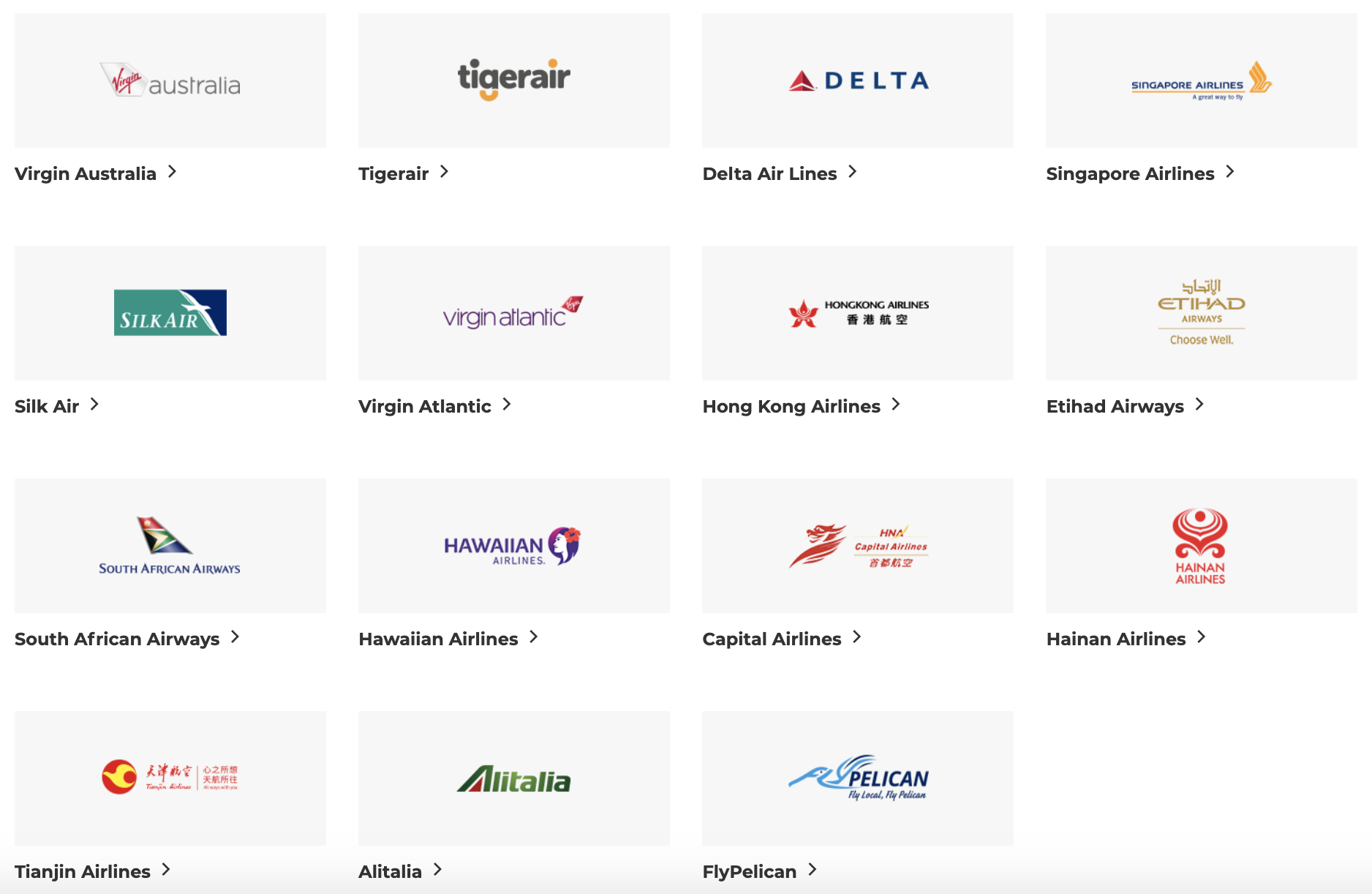 Table 1 (cheaper): for travel on Virgin Australia, Alitalia, Delta Airlines and Virgin Atlantic
Table 2 (more expensive): for travel on Beijing Capital Airlines, Etihad, Hainan Airlines, Hawaiian Airlines, Hong Kong Airlines, SilkAir, Singapore Airlines and South African Airways
Alaska Airlines Mileage Plan
Alaska has a quite simple and attractive award chart for travel on its own aircraft as well as partners such as Qantas and Cathay Pacific:
American Airlines AAdvantage
AAdvantage keeps it easy-to-understand with just two award charts for:
British Airways Executive Club
British Airways no longer publishes an award chart and has a really poor Avios calculator.
Therefore, for British Airways and Iberia -operated flights, my recommendation is to cut through all the muddle and use this award chart. It's broken down by distance and peak/off-peak pricing.
For partner awards, US blog One Mile At A Time has a useful award chart. Note that all non-British Airways and -Iberia partner flights are always priced at the peak level.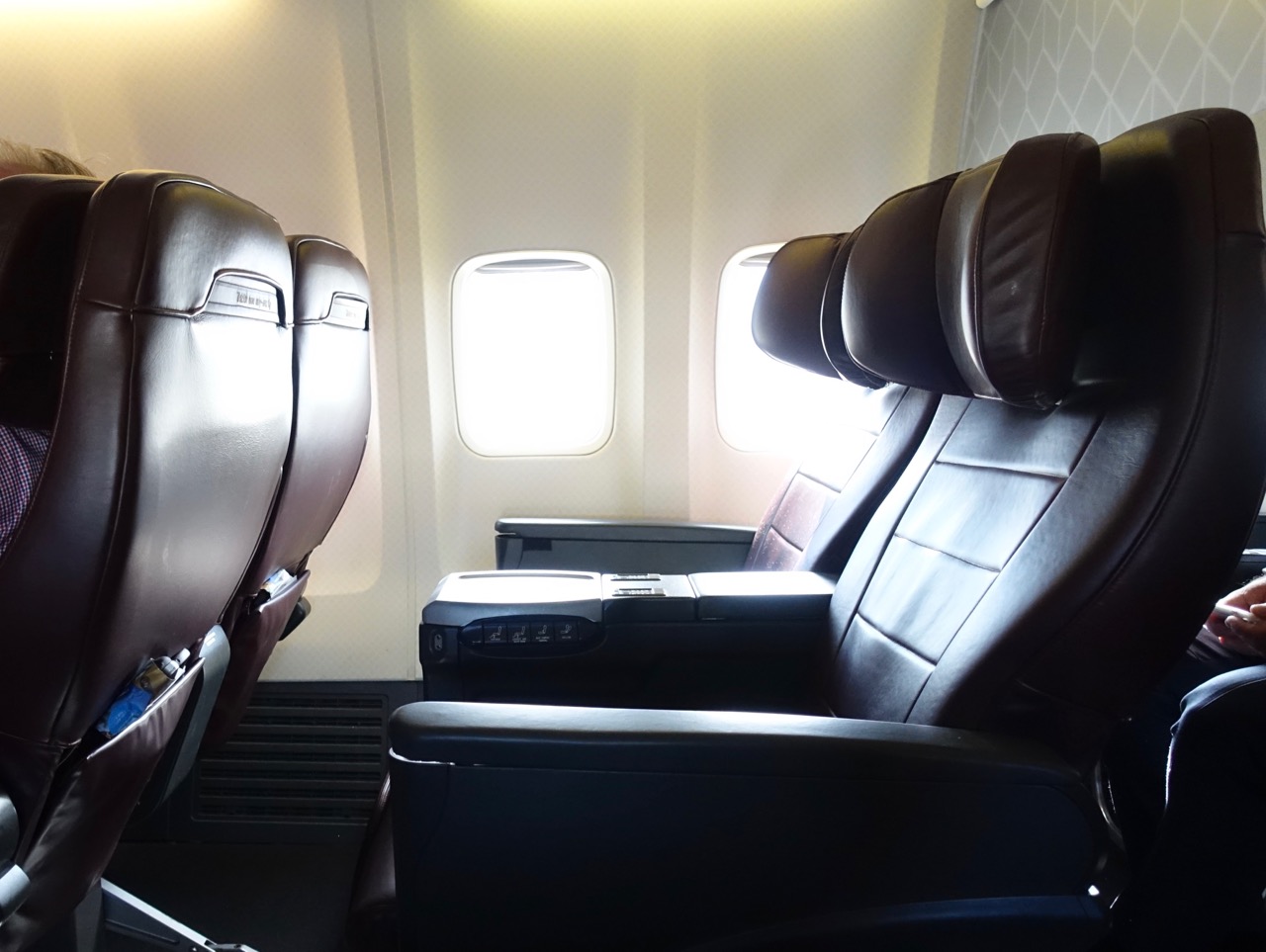 Cathay Pacific Asia Miles
Asia Miles revamped its award charts in June 2018.
If you want to go around the world, then you might want to check out the:
Etihad Guest
This program doesn't publish an award chart for Etihad flights, so to calculate the redemption cost of your flight, go to the:
For Virgin Australia flights, see the fixed-price:
For all other partners like American Airlines and Hainan Airlines, go to the:
JAL Mileage Bank
Japan Airlines has a number of award charts, of which the most useful may be the ones for:
Partner flights, such as Qantas, Cathay Pacific, Emirates and Qatar Airways
Singapore Airlines KrisFlyer
KrisFlyer has the most award charts out of all of the programs listed here but the most important three are the:
If you're travelling on Virgin Atlantic or another partner airline, check out the:
If you want to go around the world, then you might want to check out the:
United Airlines MileagePlus
United has dynamic pricing for their own flights, but still fixed pricing for their partners, which can be found using the:
---
Summing up
Being able to accurately price a flight redemption is important. This is especially the case when transferring the correct amount of points from flexible points currencies like American Express Membership Rewards.
Feel free to comment below if you become aware of any updated award charts for any of the programs above, or any new programs altogether that you feel should be included.
Where to find award charts
was last modified:
June 22nd, 2020
by