American Express has extended its offer of up to 200,000 Membership Rewards Ascent Premium points for new Card Members of the American Express Platinum Card.
A minimum spend of $3,000 within the first 3 months is required to receive the first 150,000 bonus Membership Rewards Points and an additional 50,000 Points will be awarded after renewing for the second year.
The card also includes complimentary Accor Plus membership (valued at $399), Travel Credit of $450, a complimentary premium digital subscription to the Australian Financial Review which retails at $628 per year, until 30th June 2021 (Card Members must enrol into the benefit by 23rd June 2021) and extended travel insurance coverage for up to 4 Additional Platinum Card Members, not just the primary Card Member.
The physical card comes in metal and looks very upscale.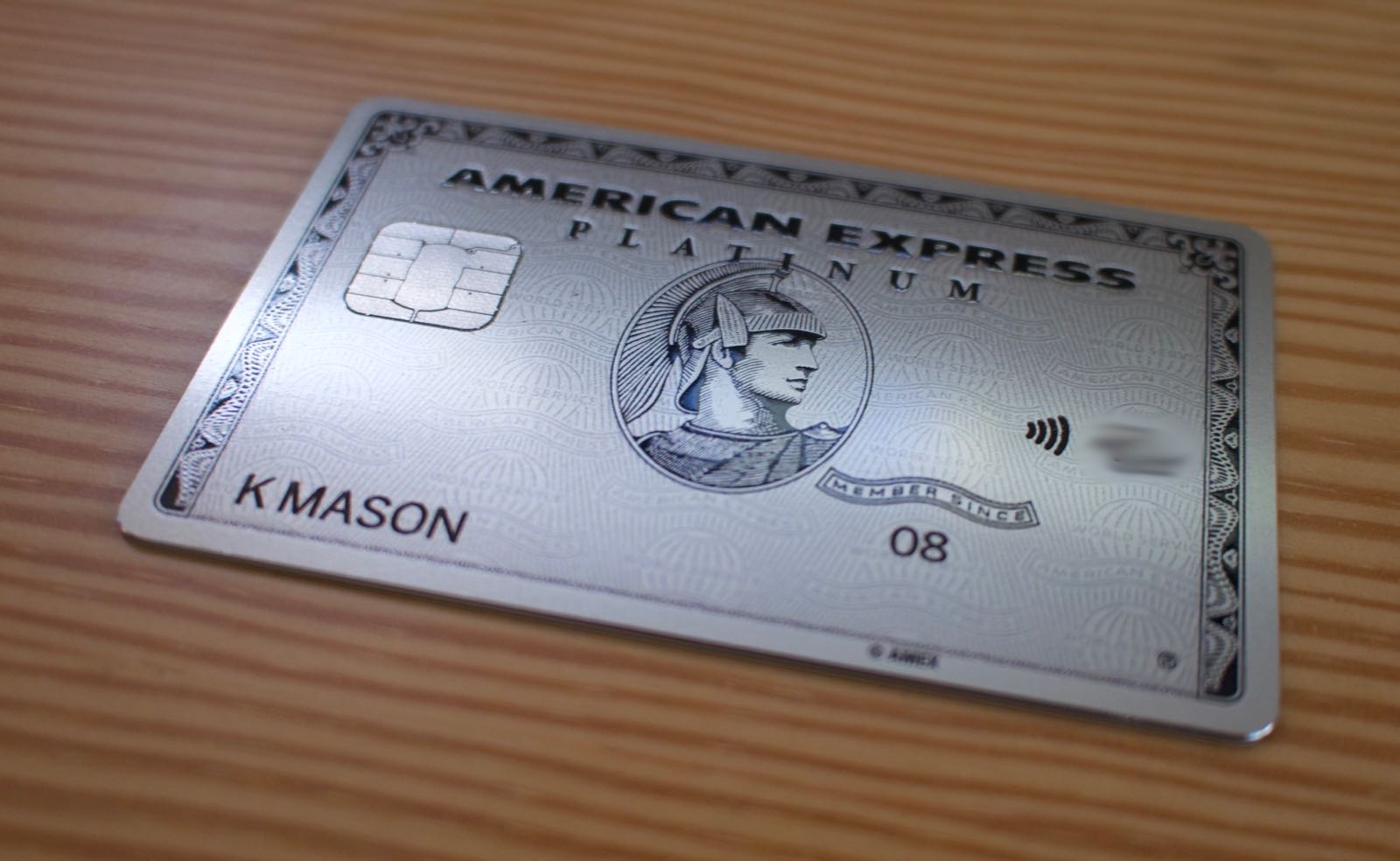 While the card is arguably the most premium account on the market in Australia and has a high annual fee, the number of benefits that come with it are substantial, so need some explanation on how to get the most from them.
It is worth knowing that Membership Rewards Ascent Premium points are transferable to 9 key frequent flyer programs, including Qantas Frequent Flyer, KrisFlyer, Asia Miles, Etihad Guest and more—on a 2:1 basis. Which means that the current up to 200,000 bonus points are equivalent to 100,000 points when transferred to the aforementioned programs.
How you could use the bonus points from this card
All redemption figures above exclude any accompanying taxes, fees and charges. Points redemption price data is provided by a third-party. For an exact total redemption cost, please consult with the airline directly.
---
Disclaimer: These are example redemptions only and due to COVID-19 travel restrictions, some of these routes may not be currently available.
---
Offer extended: Up to 200,000 Membership Rewards points with the American Express Platinum Card
was last modified:
May 5th, 2021
by
The Platinum Card is aimed at those who travel frequently, fund their own travel, and can be savvy with using the benefits of the Amex Platinum offering. If you do, you'll hopefully get at least the value from the annual fee each year from the wide range of perks and deals on offer.
If you are a business owner mostly spending on business-related expenses rather than dining or travel – the dedicated account management feature of the Business Platinum Card may be appeal to you.
Digging into the details
Card Details
Card
American Express Platinum Charge Card
Loyalty Program
American Express Membership Rewards (MR)
Points earned from spend
Earn 2.25 points per $1 spent on all purchases, except those in the 1 point category
Earn 1 point per $1 spent with government bodies

Travel benefits
Access to Platinum Travel Service, Platinum Concierge,
American Express Travel Online and Fine Hotels + Resorts Program
Overseas transaction fee
3% of the converted amount
Minimum income
$100,000 p.a.
Included insurances
Travel insurance, Purchase Protection, Roadside assistance insurance (PDS)
Annual fee
$1,450 p.a.
Effective Frequent Flyer Program Point Earn Rates
| Frequent Flyer Program | All spend except on government bodies |
| --- | --- |
| Qantas Points | 1.125 point / $1 |
| Singapore Airlines KrisFlyer Miles | 1.125 Mile / $1 |
| Cathay Pacific Asia Miles | 1.125 Mile / $1 |
Key things to know
It is worth noting that the Platinum Card is as indicated, a charge card. This is slightly different to a regular credit card in that the balance needs to be paid off in full every month, otherwise, charges or penalties apply. American Express explain this in much more detail here.
The Platinum Card also requires a minimum annual income of $100,000.
Earning points from spend on the Platinum Card
With the American Platinum Card, you'll be earning Membership Rewards points.
Membership Rewards partners with the major frequent flyer programs in the region, allowing points transfers out to Singapore Airlines KrisFlyer and Cathay Pacific Asia Miles.
There is a dedicated Point Hacks guide just to this program, so check that out for full details.
On top of the standard benefits of Membership Rewards points, Platinum Card account holders are also able to transfer their points to Qantas Frequent Flyer, one of only a couple of cards in the market that can do this.
Be sure to read our post on when it makes sense to transfer Amex points to Qantas to make sure you're getting the best value from your points balance.
If you do choose to transfer your points to Qantas, you may be able to take advantage of the bonuses Qantas offer occasionally to bump up your Qantas Point balance.
The earn rate on spend for the Platinum Card is as follows:
Earn 2.25 points per $1 spent on all purchases, except those in the 1 point category
Earn 1 point per $1 spent with government bodies
For reference, the full set of terms for the Platinum Card Membership Rewards program are here.
Lounge access with the American Express Platinum Card
There are several lounge options you can take advantage of as a Platinum Card Member.
Virgin Australia offers the primary Card Member unlimited access to Virgin Australia domestic lounges—and you'll also be able to bring in a guest travelling with you. You'll need to be travelling with Virgin Australia to gain access.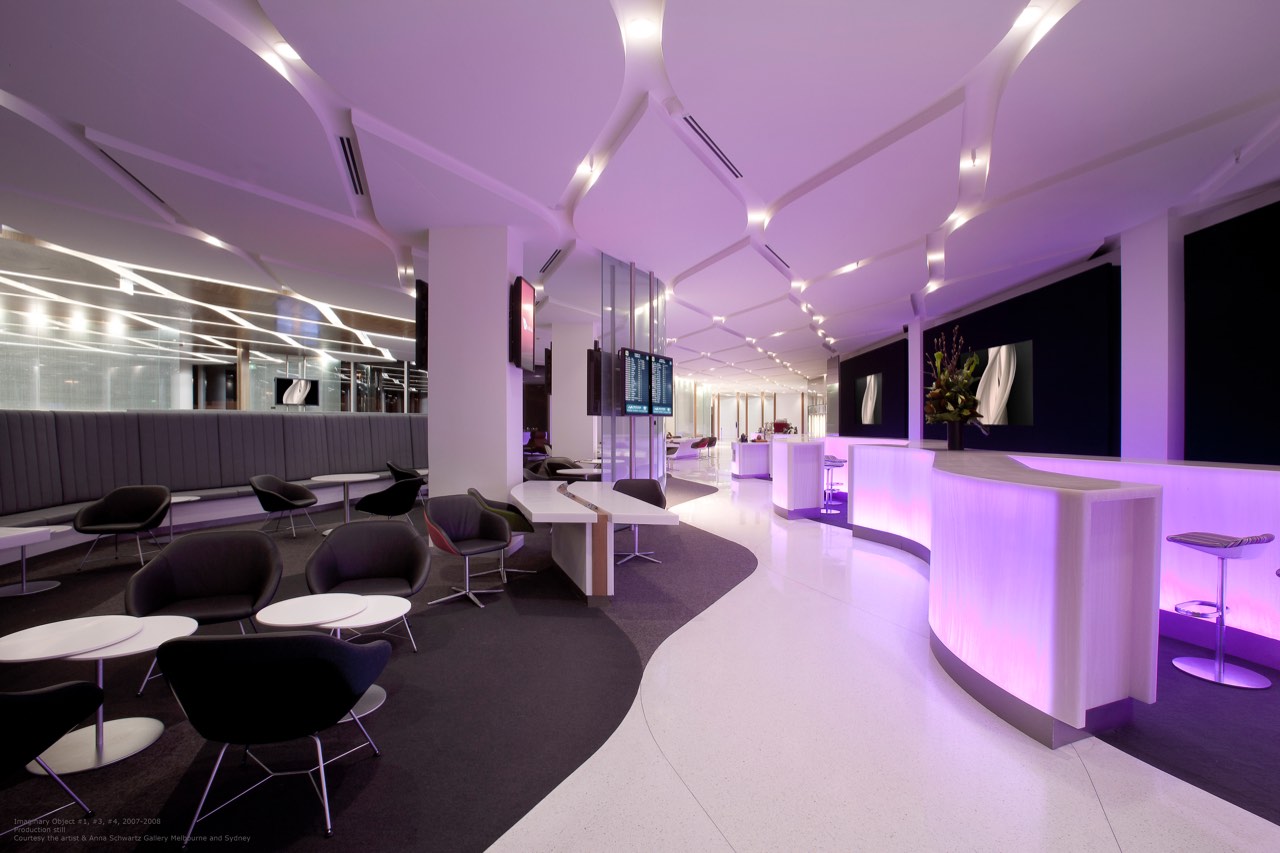 American Express also has a growing network of Amex-branded airline lounges globally, including one in the Sydney Airport International Terminal and another at Melbourne International Airport.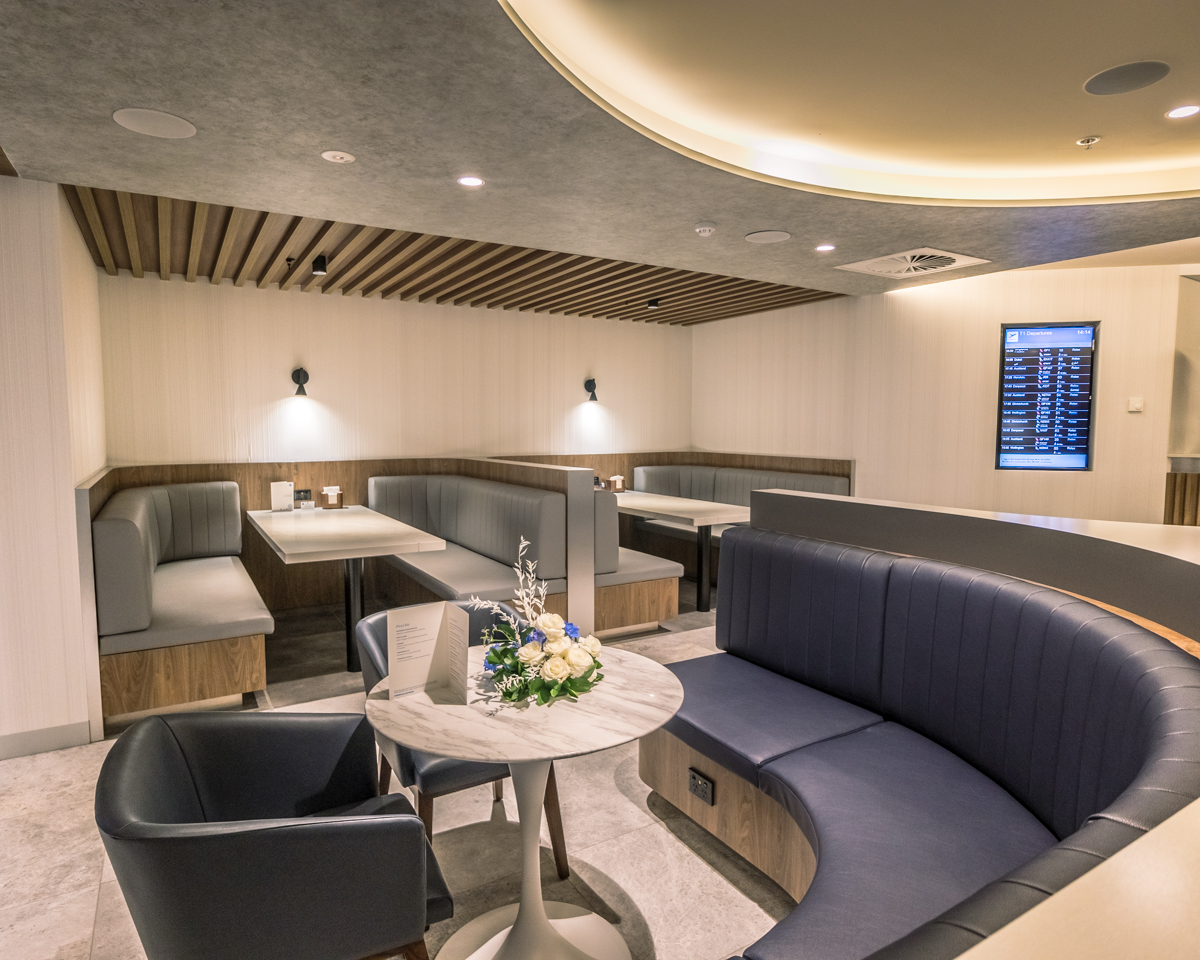 Generally, you can bring two guests to the American Express lounges, as well as children travelling with you, and with the Platinum Card, you are able to access the Sydney lounge and Melbourne Lounge (and others globally) on an unlimited basis, regardless of which airline you are flying.
We've written about the other American Express Lounges, mainly located in the US as well as one in Hong Kong, in our guide to the American Express Lounge network.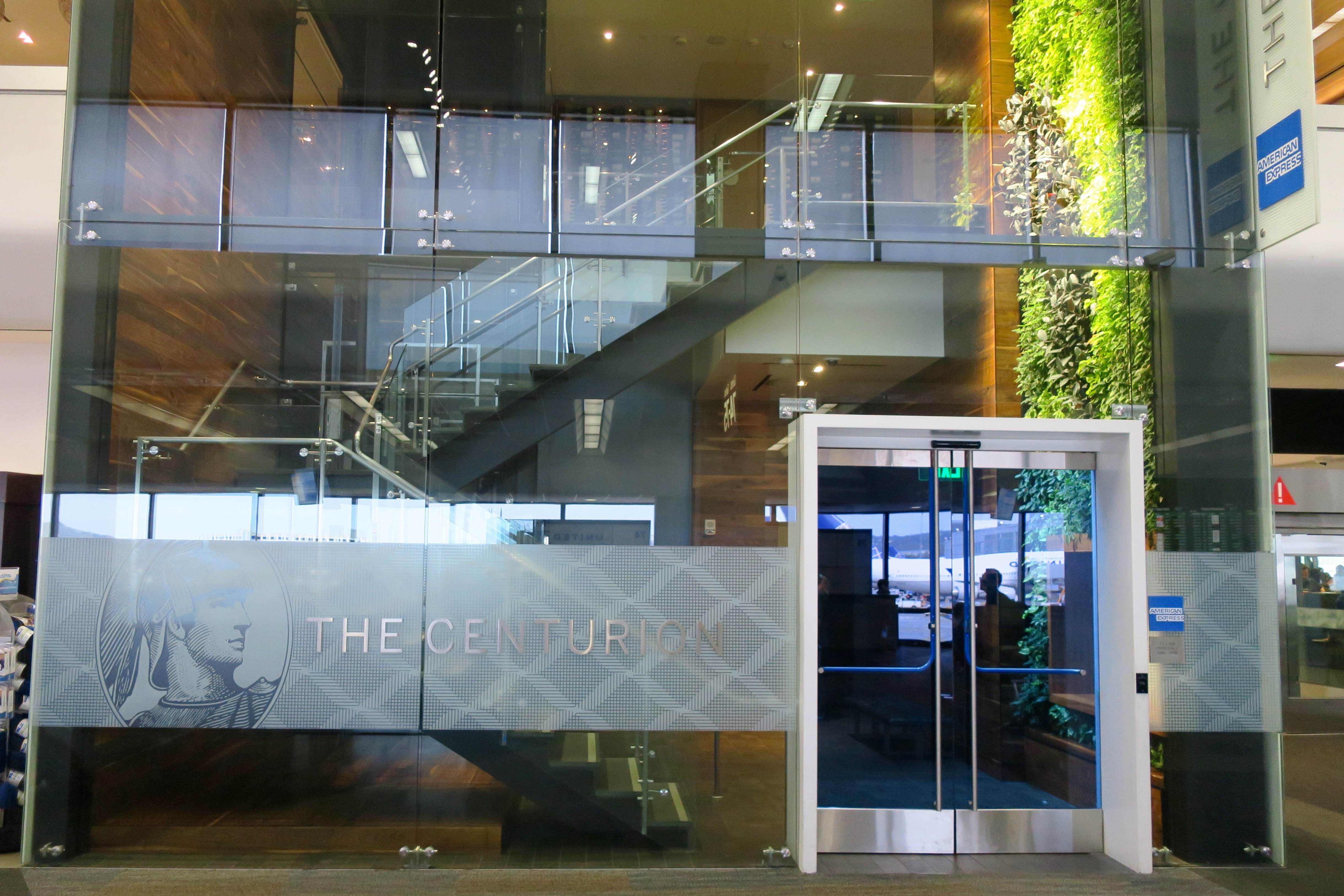 You'll also receive a Priority Pass lounge membership, valued at $531 per year, for you, an Additional Platinum Card Member, and a guest travelling with you.
There's also a 10% discount on paid Priority Pass memberships here for Point Hacks readers.
Note that, from 1 August 2019, American Express Card Members no longer have access to Priority Pass eateries—only lounges.
The fourth lounge network Platinum Card Members get access to is Plaza Premium, which operates a small number of about 50 high-quality lounges worldwide, including great lounges in Melbourne and Brisbane's International Terminals. You can read more in our Plaza Premium guide.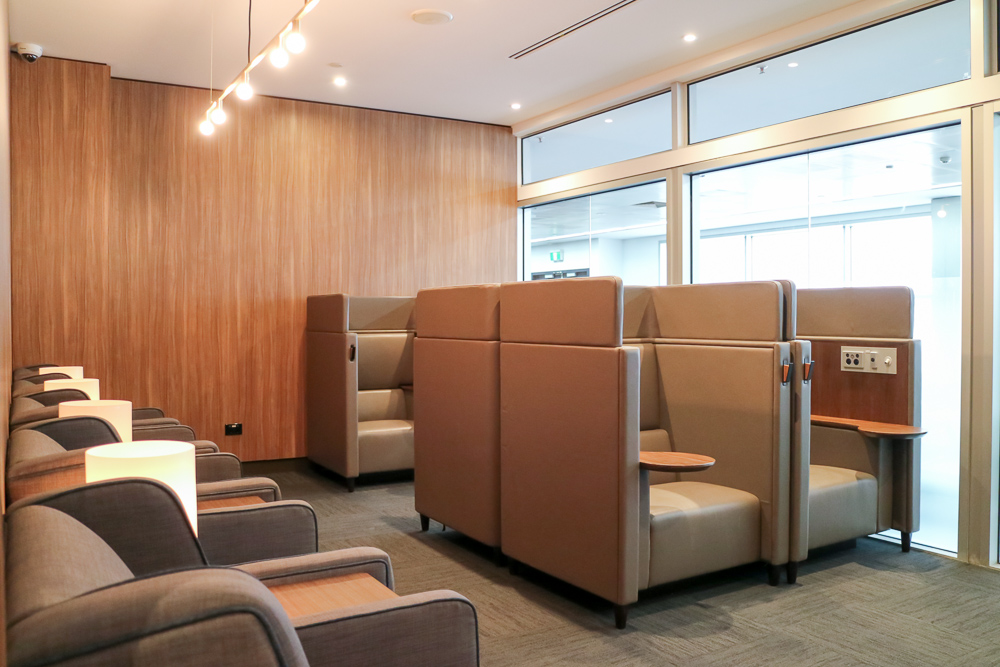 Additionally, when travelling with Delta, a Platinum Card Member can access Delta SkyClub lounges.
Card Members travelling in any class with Lufthansa, SWISS and Austrian Airlines can also access the Lufthansa Business Class Lounges in the Satellite area of T1 Concourse B at Frankfurt Airport and T2 at Munich Airport, while those in Business Class can access the Lufthansa Senator Lounges in the same terminals.
However, this benefit is being wound back and will be removed after 31 March 2021, unfortunately.
Access to travel booking benefits and services through Platinum Travel Service & American Express Travel Online
American Express Travel is available to all Amex Card Members but Platinum Card Members can get a lot of additional value, and may choose to use American Express Travel as their personal travel agent.
Platinum Card Members will also receive a $450 Travel Credit each year which can be used for eligible bookings through American Express Travel.
For Business Class and First Class fares, Platinum Card Members can take advantage of the International Airline Program through Amex Travel which offers access to a wide range of discounts that may not be publicly available.
This is primarily across their partner airlines—Qantas, British Airways, Delta, Emirates, Etihad, Singapore Airlines and South African Airways.
American Express Fine Hotels + Resorts is only for Platinum Card Members
American Express Fine Hotels + Resorts (FHR) is a unique benefit for Card Members, which offers even more hotel benefits when booked through American Express.
Enjoy competitive rates and complimentary benefits that offer an average total value of more than AU$700* at over 1,100 extraordinary properties worldwide when you book Fine Hotels + Resorts (FHR).
The benefits typically are subject to availability, but can include:
An on-property benefit, often $100 USD in credit per stay
12pm early check-in when available
Room upgrade if available
Complimentary breakfast for two
Guaranteed 4pm late check-out
Complimentary wifi
With many FHR bookings, you'll also continue to receive points and status with the parent hotel loyalty program too, unlike other consolidators.
We have reviewed the kind of treatment you get when booking hotel stays through Fine Hotels + Resorts at the Shangri-La properties in Sydney and Cairns.
Platinum Card Members also have access to The Hotel Collection, which is a smaller set of high-end (as opposed to ultra high-end) properties, where they can get a free room upgrade when available and up to US$100 hotel credit.
Hotel status & membership that comes with the American Express Platinum Card
Beyond the actual travel booking benefits and discounts, there's also the potential to gain elite status in three hotel loyalty programs:
You'll also get car rental elite status with both Hertz (Gold Plus Rewards) and Avis (Preferred).
Complimentary Accor Plus membership
Also included with the Platinum Card is a complimentary membership to Accor Plus, which has an annual fee of $399 if bought separately.
This membership offers benefits such as a free night at a hotel in the Asia-Pacific each year you hold the card and the potential for large discounts at restaurants within hotels, even when you are not staying at one.
Platinum Card Travel and other Insurances
We always err on the side of not providing too much commentary on credit card travel insurances because everyone's needs are different. That said, the coverage provided by American Express for Platinum Card Members, and now up to 4 of their Additional Platinum Card Members, is one of the main benefits of holding the card.
You can and should read the PDS for the insurance benefits of the Platinum Card here.
The insurances, once activated, include:
Travel insurance, including for points redemption bookings from using points earned by your Platinum Card
Travel Inconvenience Cover – up to $700 on hotel accommodations, meals and/or clothing
Personal Baggage, Money and Documents Cover – up to a maximum of $30,000 per 365-day period including $5,000 for any one item/pair/set of valuables, $1,000 for money or mobile phone and $3,000 for any one laptop
Up to $125,000 of loss damage waiver insurance for rental cars
Up to $500 to repair a broken smartphone screen
Purchase protection
Roadside assistance insurance
Home Assistance cover up to two times per year
This guide references some of the benefits of insurance policies provided with this card. You should read the PDS and obtain independent professional advice before obtaining this product.
Smartphone Screen Insurance is unique in the market as a credit card insurance offering, and it will cover you for screen repairs up to $500, with a 10% excess on the claim. If the Smartphone is paid on a monthly contract, cover will start 30 days from the date of the first monthly payment on your card.
We have covered off some of the details of the rental car benefits and insurances offered by the Platinum Card in this dedicated guide.
Unparalleled mobile wallet integration
American Express cards support Apple Pay, Google Pay and Samsung Pay, meaning you can use this card on your smartphone for easier payments.
Read the Point Hacks guide to using Apple Pay or for using Google Pay and Samsung Pay, including instructions on how to add your American Express card to those services.
With this feature set up, it means you could still use your NFC-enabled phone to make purchases with your American Express account, even if your physical card is lost or stolen and pending replacement.
Offer extended: Up to 200,000 Membership Rewards points with the American Express Platinum Card
was last modified:
May 5th, 2021
by
Downsides to the American Express Platinum Card
Given the $1450 annual fee, you'd hope that the Platinum Card would be pretty much perfect—but there are some missed opportunities.
There are a few ways the card could be made better—firstly, some of the partnerships have specified end dates, giving a little uncertainty about whether they will be renewed for future years. Given the relatively high fee, it would be good to know for sure.
While you still earn the same amount of points for spend overseas, a 3% foreign exchange fee is charged on these transactions. The US version of this card provides no foreign exchange fees, by comparison.
There is also no airline status supplied with the card—although the included lounge access goes some way to making this up, airline status can help to get seats assigned and improve upgrade possibilities.
Taking advantage of Additional Card Members
The Platinum Card offers additional cards linked to your primary account for Card Members over 16 years of age.
The Priority Pass membership can be used by one Additional Platinum Card Member as well as the primary account holder.
The following statuses can also be registered for at least one Additional Platinum Card Member:
Marriott Bonvoy Gold Elite
Radisson Rewards Gold Elite
Hilton Honors Gold
Hertz Gold Plus Rewards
Avis Preferred
Registration of status benefits for Additional Card Members is handled mostly through the Amex website once you have set up the Card Members on the account.
You can also get itemised transaction reports for Additional card members through the Amex website or your statement.
Sign up for Amex offers
Amex Offers is a program that provides a statement credit to your account for making an eligible purchase. Think of it as an instant cashback offer without having to deal with any paperwork.
By logging into your app or the Amex website, you can add promotions from certain retailers to your Platinum Card, meaning you could get something like $15 off when spending $75 or more at Heinemann Duty-Free and paying with this card.
Using the card for business expenses
Card Members can also use the card for Business expenditure. American Express offer a unique option to add an 'additional' card (this is different to an Additional Card Member, as outlined above). An additional card is a second card that's issued in the Card Member's name with a different card number, which makes it administratively ideal for using your primary card for personal transactions, while you keep the additional card to one side for business transactions.
When looking up your statement and transaction history online or in downloaded or paper statements, transactions are itemised by Card Members (additional card and Additional Card Members) making it much easier to reconcile.
If you use the card solely for business use the annual fee may be tax-deductible, but check that with your tax advisor to be sure.
Considering this card for Business-related transactions?
American Express offer a range of both business and consumer charge and credit cards. They do permit business transactions to be made on personal cards, unlike some other banks, but you might find some of the other business-focused benefits of the business cards to be appealing or more appropriate.
So – if you're a sole trader or a business looking to earn points with your business spend – this card would still work for that purpose.
There's a full list of business and personal consumer American Express cards which might be suitable for earning points from business-related transactions here.
Offer extended: Up to 200,000 Membership Rewards points with the American Express Platinum Card
was last modified:
May 5th, 2021
by
Eligibility criteria for bonus points for existing American Express Card Members
American Express are quite specific about whether existing Card Members will be eligible for bonus points if they apply for a card, are approved, and meet the minimum spend criteria.
Card Members who currently hold or who have previously held any Card product issued by American Express Australia Limited in the preceding 18 month period are ineligible for this offer.
American Express don't allow existing Card Members, even for different types of American Express cards (e.g. Charge, Credit or Business) to be eligible for bonus points offers for cards in a different family.
Offer extended: Up to 200,000 Membership Rewards points with the American Express Platinum Card
was last modified:
May 5th, 2021
by
Summing up: the American Express Platinum Card
This card is likely to appeal most to those who travel frequently and who spend enough to earn enough points to make the most out of the benefits of the card.
If you take advantage of the softer benefits, such as concierge and insurance services, there's also a lot of value to be had.
Ultimately this falls into the prestige and elite cards category and for those who know how to get the most out of them, they can be really lucrative. But they aren't for everyone, so it's important you assess whether it meets your personal requirements.
Once you're a Card Member, take advantage of the Amex referral program to earn more points.
The American Express referral program allows Card Members to earn points by referring their friends and family to apply for other American Express cards, offering both the applicant and the Card Member bonus points for doing so.
There's a full guide to the referral program here.
Related articles
Offer extended: Up to 200,000 Membership Rewards points with the American Express Platinum Card
was last modified:
May 5th, 2021
by