Things are certainly looking up for Australian residents! Most states and territories are planning to scrap border restrictions for fully-vaccinated travellers before Christmas 2021. Add to that international travel to hot destinations such as Fiji and London – and well, there's plenty to celebrate. Especially when Virgin has an awesome flight deal.
Indeed, Velocity Frequent Flyer has revealed its biggest promotion to date: every Economy seat on every domestic Virgin Australia flight is bookable as a reward seat! With no blackout dates, you can fly over the 2021 Christmas break while paying the minimum points level needed.
Which routes are included in the sale?
Sale period: Until 11:59 pm AEST, Tuesday 23 November
Virgin Australia and Velocity's latest deal covers every domestic flight within Australia. Travel dates are from 1 December to 31 March 2022, but you need to book by 23 November 2021. Clock's ticking!
Here are the points needed for domestic Economy reward seats:
1-600 miles: 7,800 points (e.g. Sydney to Melbourne)
601-1,200 miles: 11,800 points (e.g. Melbourne to Brisbane)
1,201-2,400 miles: 17,800 points (e.g. Perth to Launceston)
2,401-3,600 miles: 22,300 points (e.g. Perth to Gold Coast via Sydney)
Expect to pay around $30pp in taxes each way. With the high price of school holiday travel, Economy reward seats are an excellent way to cut down on costs.
To see the reward seat options available, be sure to toggle 'Use Velocity Points' on the booking screen, or 'Points' on the flight search page. Economy reward seats include luggage and seat selection.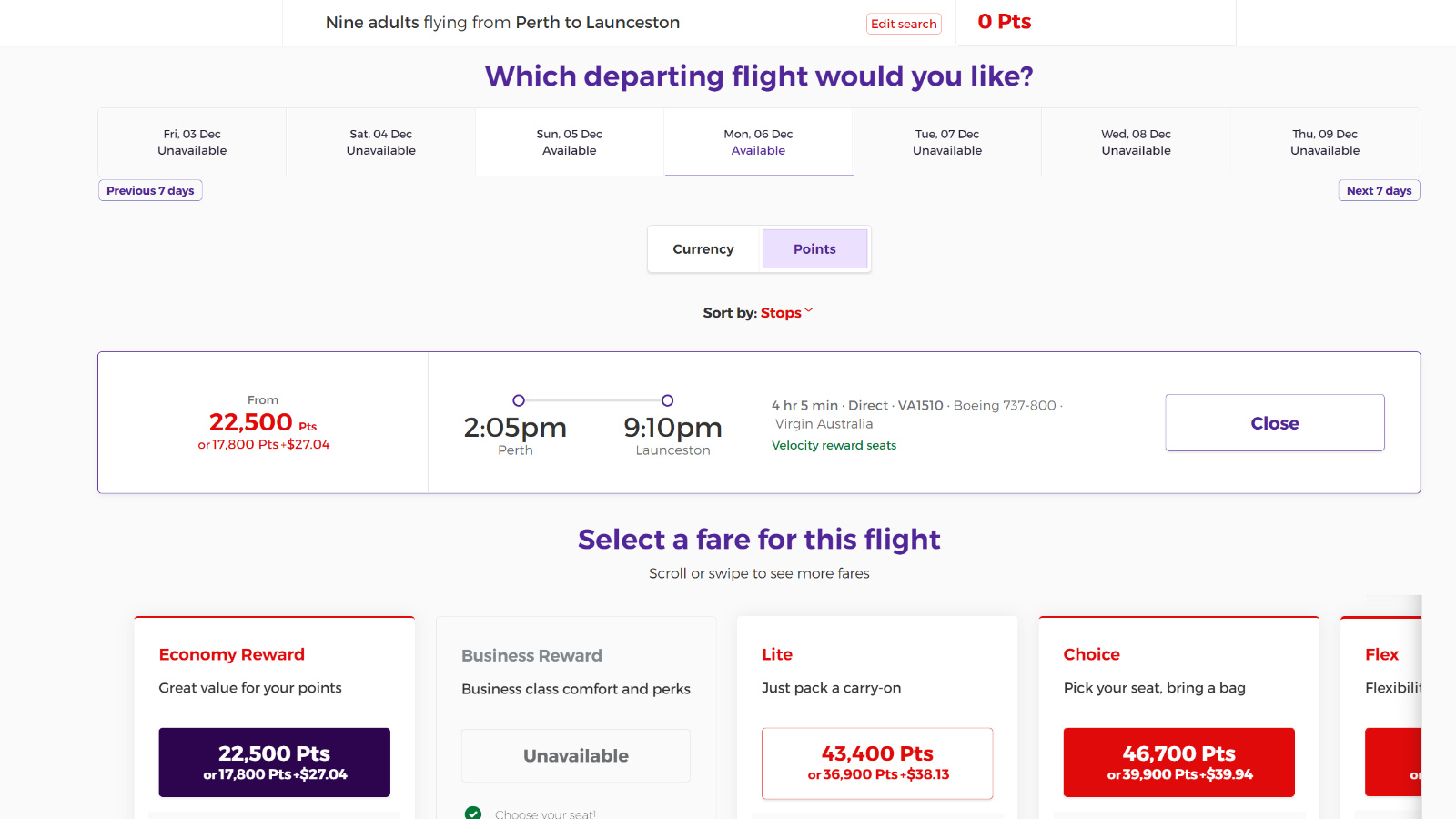 Earn Status Credits on reward seats
Coincidentally, you will also earn Status Credits on reward seat bookings for flights until 31 March 2022. Not an awful lot, to be sure, but still better than nothing! Be sure to set up Family Pooling so one person can upgrade their Velocity status faster. You'll earn:
1-600 miles: five Status Credits
601-1,200 miles: seven Status Credits
1,201-2,400 miles: 10 Status Credits
2,401-3,600 miles: Status credits based on individual flights
This is a Reward Seat frenzy at a scale not seen in our history and our biggest ever Velocity consumer promotion. We're literally turning every available Economy seat across the Virgin Australia domestic network into a Reward Seat for the next 48 hours. This means we're essentially making every Virgin Australia domestic aircraft a Points Plane.

Velocity members will be able to choose their preferred flight, and any available Economy seat that can be purchased with cash, will also be available as a Reward Seat using Points, and there's no blackout dates – not even for the night before Christmas!

– Nick Rohrlach, Velocity Frequent Flyer CEO, 22 November 2021
Virgin Australia reward seats are flexible, with free changes and cancellations up to 30 April 2022.
Summing up
Slowly but surely, Australia is starting to tweak its strategy to one where people can begin travelling – provided their state has a high enough vaccination rate. New South Wales and Victoria are the first cabs off the rank, followed shortly by Queensland, South Australia and Tasmania. We can't wait to see how travel will flourish before Christmas 2021!
Read our five tips you should know before flying in 2021 →
---
Boost your Velocity Points balance with one of the best-value Amex cards on the market:
---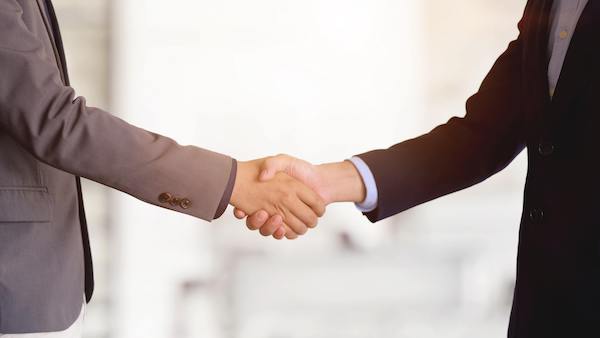 This content contains affiliate links from which Point Hacks may earn commissions from transactions generated from new customers, bookings and general enquiries
Find out more here
Virgin uncaps reward seats on domestic 'points planes'
was last modified:
November 22nd, 2021
by
Virgin uncaps reward seats on domestic 'points planes'
was last modified:
November 22nd, 2021
by