Hopefully, you have an idea of the most relevant frequent flyer programs and their partners, and some idea of where you want to travel. But how do you search for reward seats and turn this into a real booking?
The first step is finding coveted reward seats – we consider travelling in Business and First Class to be one of the best uses of your points. But this is often easier said than done. After all, reward seats in premium cabins are quite limited in number, and other readers are hunting for those too.
Our general rule of thumb is to start your search with the program you are looking to redeem points in. If you find the seats you want straight away, then great! If not, it's time to start searching.
The thing is, Qantas and Virgin Australia's websites aren't the best when it comes to searching for reward seats over a wide range of dates. In fact, you might have more success searching on the website of a different airline partner or even a third-party tool to find available seats.
In this beginner's guide, we show you some of the common ways to search for reward seats with major airlines and alliances around the globe.
Search for reward seats with independent tools
You can search for reward seats on the airline websites, but there are also a few third-party tools that can help you locate and set alerts for reward seat availability across a wide range of carriers. So let's start with those.
Seats.aero is the newest kid on the block, but it's one of the best reward seat search engines we've seen in a while. They currently support over 10 airline programs including Qantas Frequent Flyer, Velocity Frequent Flyer, Air Canada Aeroplan, American Airlines AAdvantage, United MileagePlus and more.
Currently, the base features are free to use with searches within two months of today. You can unlock full calendar searching, seat alerts and other cool filtering functions with a subscription at US$9.99 a month.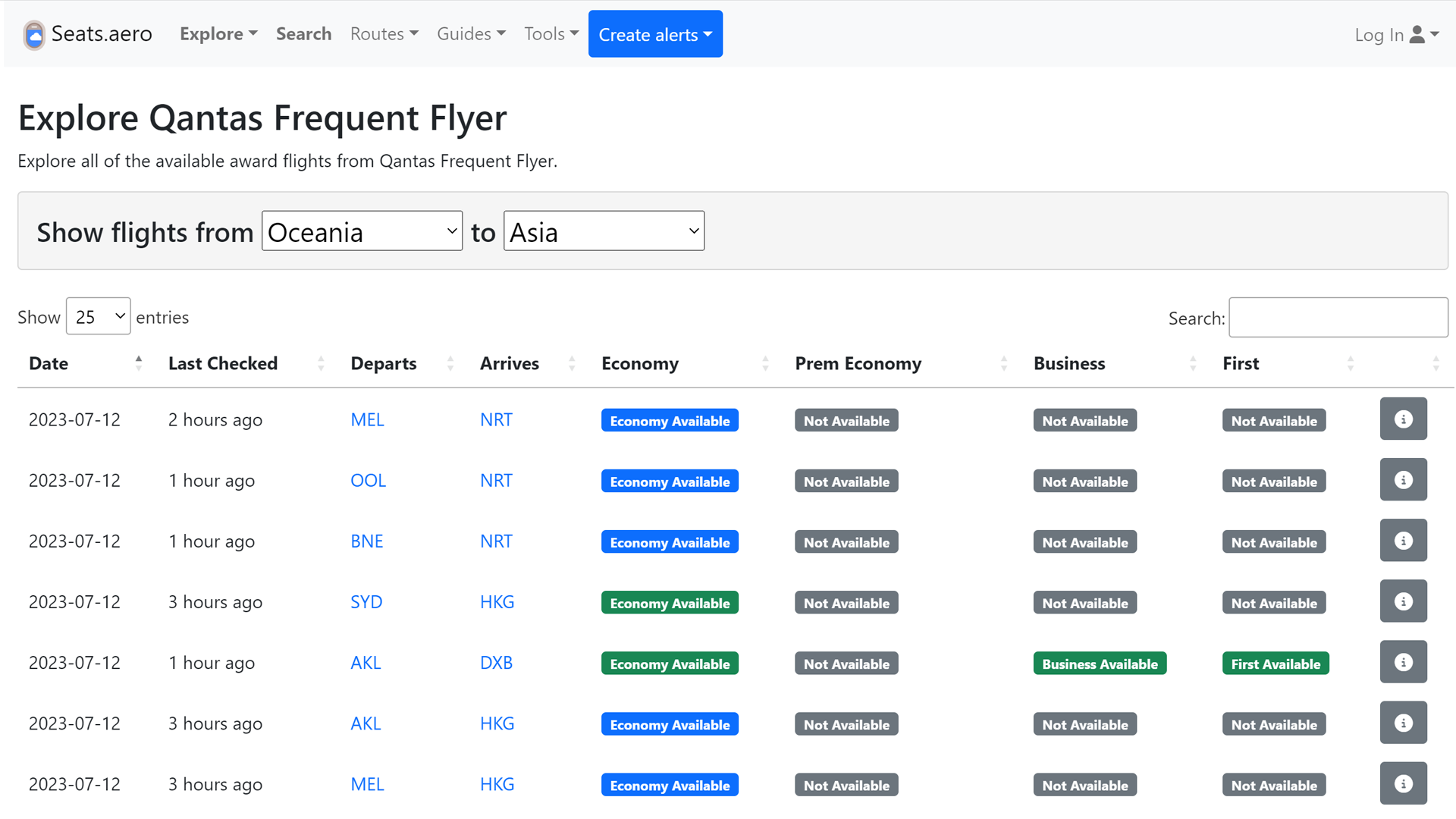 ExpertFlyer is another subscription-based application for either US$5 or $10 a month, depending on what functions you need. It fulfils a range of functions, including searches across seat maps, rewards, upgrades and notifications.
Because of the clunkier interface, ExpertFlyer is probably geared towards… experts. But if you have a basic understanding of airline and airport codes, as well as fare buckets for reward seats, you should get by.
One of the best features of ExpertFlyer is being able to set an alert when the reward seats you want are available. Check out our comprehensive guide to using ExpertFlyer.
Award Nexus is one of the most complete solutions. For most airlines, it works by automating searches on the airline's website itself or using other data it can get access to.
It's a paid product starting at US$59, but well worth it for the time savings you'll receive. If you are a member of FlyerTalk, you are eligible for a free community membership of Award Nexus.
It supports searching across both oneworld (through British Airways and Qantas) and Star Alliance (through Air Canada and ANA). Below is an example search for two Business Class seats from Perth to Doha.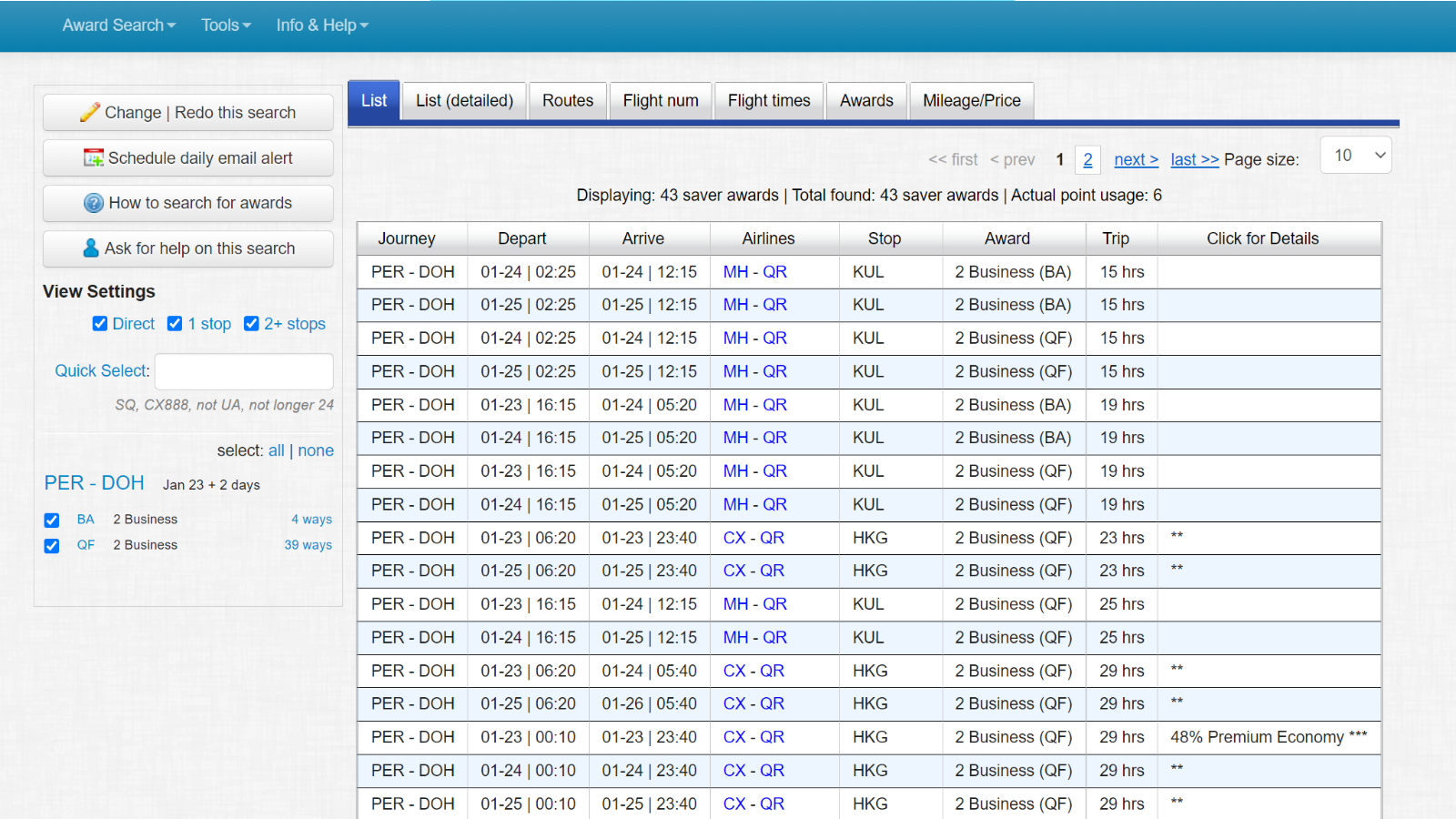 The best thing about Award Nexus is that you can search across multiple dates, classes of travel, routes and airlines in a single search. It's very powerful in the right hands. Read more in our full guide to using Award Nexus.
Qantas, Emirates & oneworld airlines
For travel on Qantas, its own search tool is king. You can browse Classic Flight Reward seats without logging in, and see what taxes are required as well.
The Qantas site also includes most of its partners including American Airlines, British Airways, Cathay Pacific, Emirates, Fiji Airways, Japan Airlines, Malaysia Airlines, Qatar Airways and more. The site is a great first port of call if you are trying to use Qantas Points.
Just beware that sometimes the website will still show results where one leg (usually the longer flight) is in a lower class than what you searched for.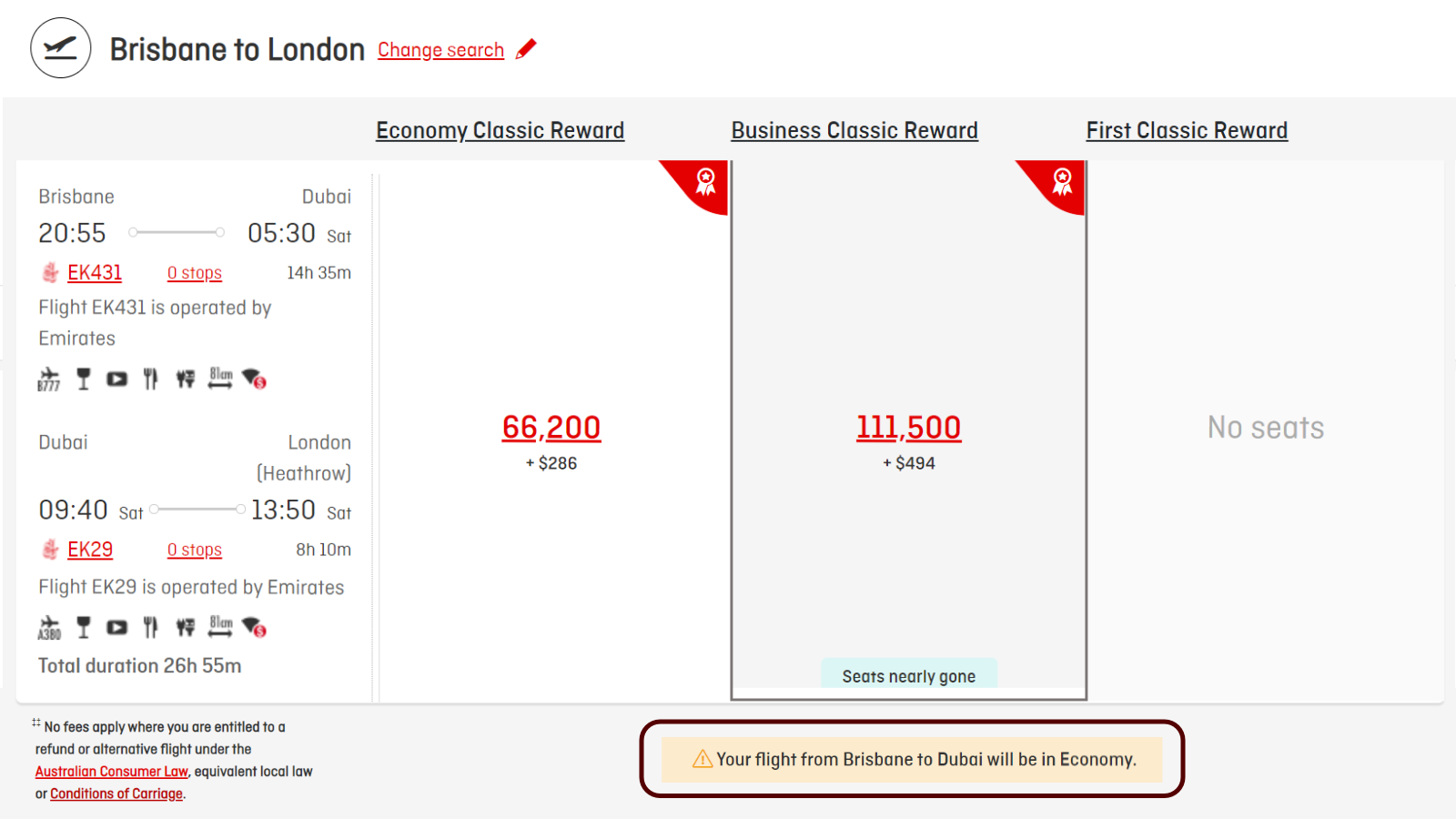 If you prefer the traditional reward seat calendar, that's easy too (for international searches, not domestic). Just head to the Qantas multi-city booking page and do your search from there. Be sure to tick 'Use points – Classic Flight Rewards only'.
The American Airlines AAdvantage website is very easy to use and you do not need an account to perform searches. This is the quickest way to search for availability on Qatar Airways, Japan Airlines and Cathay Pacific flights.
The main advantage of the AA website is that you can perform monthly searches, which can save a lot of time (compared to the Qantas and British Airways websites).
As you can instantly see from this search for a Business Class seat from Sydney to Singapore, there is availability on a few days in April 2022. Selecting 'non-stop only' in the filters will quickly help you find reward seats on direct flights.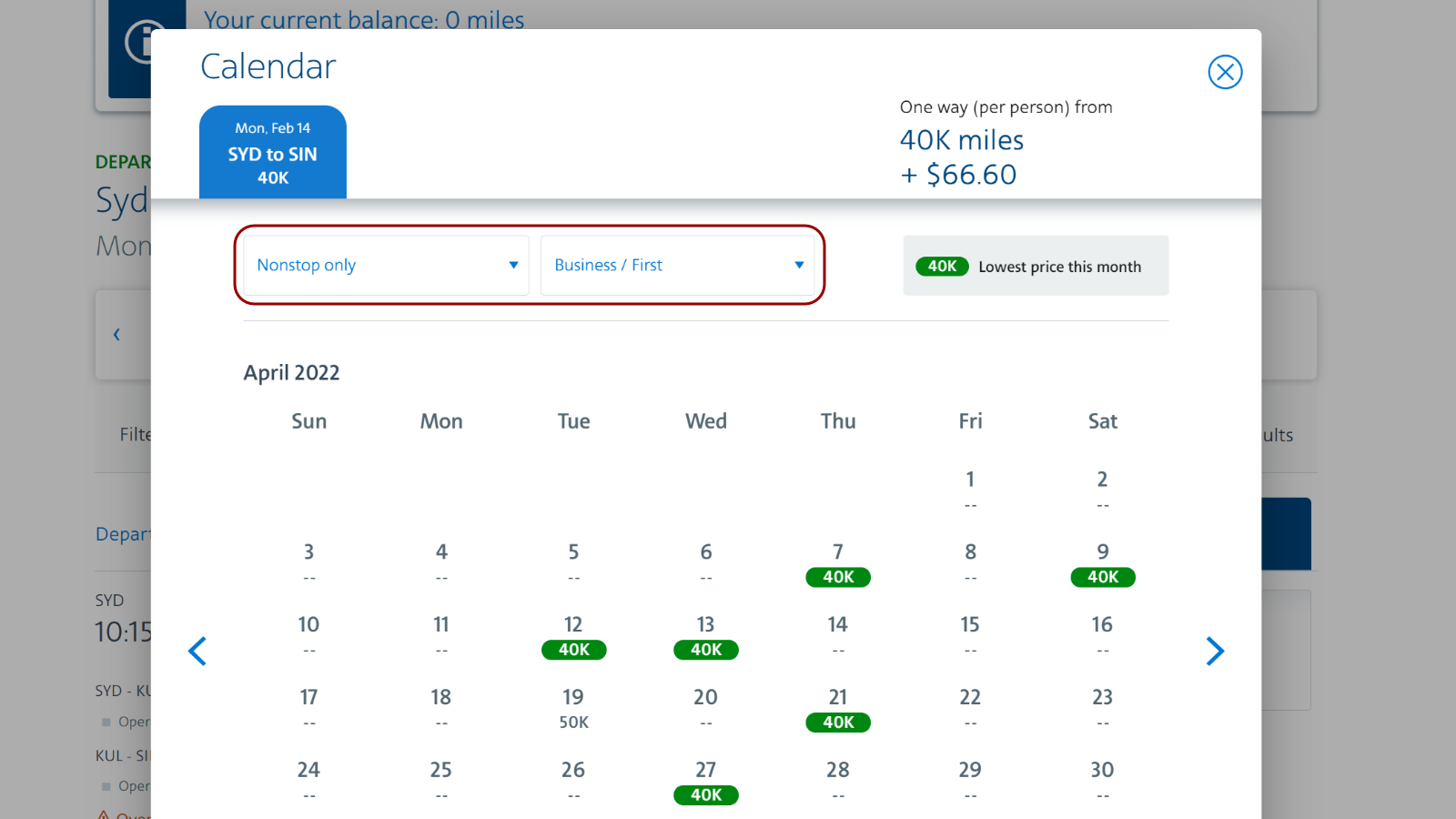 Of course, if you find availability on the AA website and then want to use your Qantas Points for a booking, you will have to re-confirm availability on the Qantas website and then book through there.
If you're looking at Qantas or other oneworld airline programs such as Asia Miles, another useful site is British Airways Executive Club. It shows availability for almost all oneworld airlines, including the actual number of reward seats left!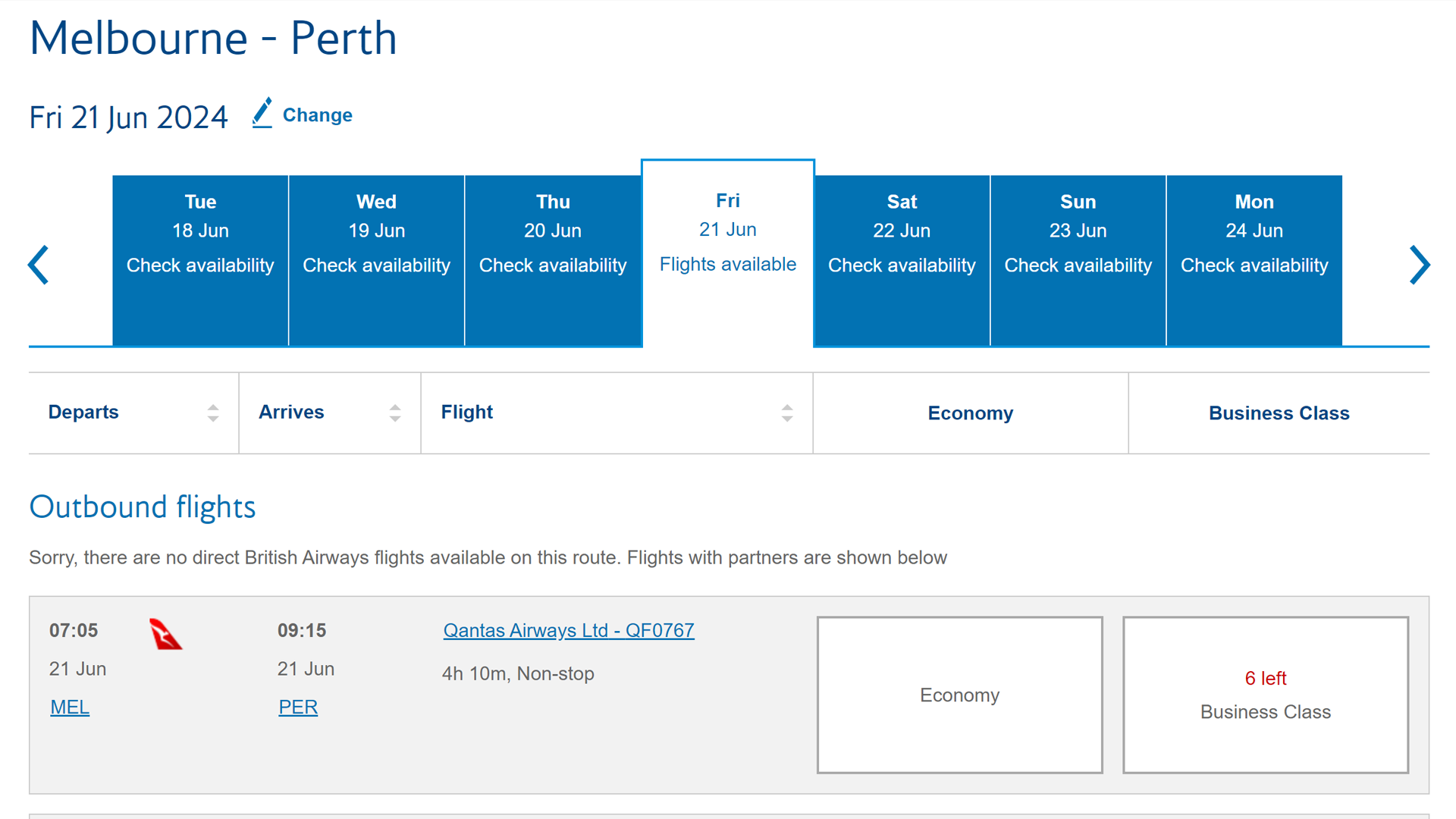 The prices it shows in Avios will not match the Qantas Points requirement. However, it'll give you some useful indicators of availability so you can check again on Qantas' website.
These two tools are super easy to use and the fastest way to access British Airways reward seat availability. They both show space for British Airways-operated flights only across the whole calendar at once.
Below is a search for Singapore-Sydney in 2022. I can instantly see which dates have Business and First Class seats, which also show up on the Qantas website.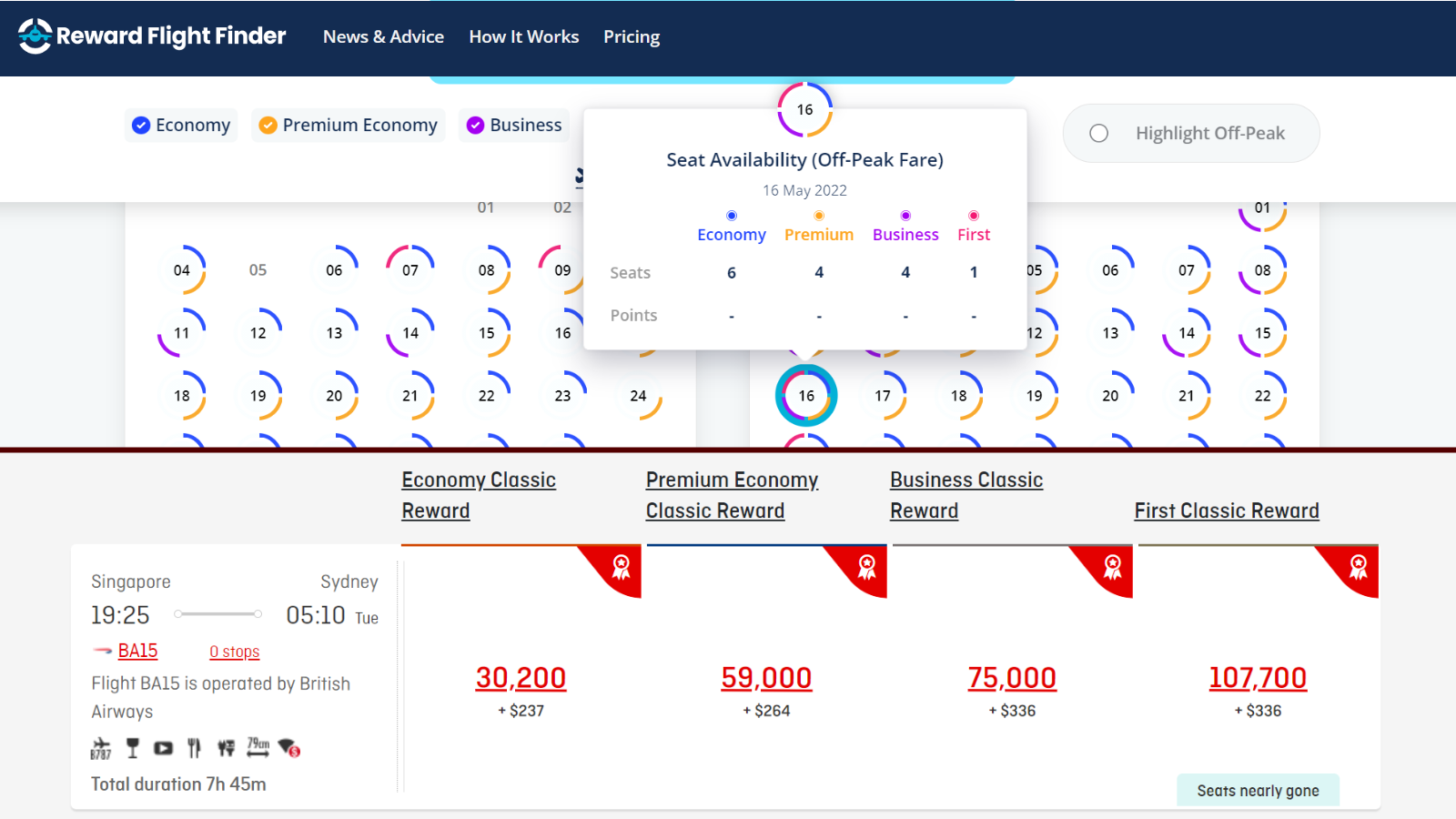 SeatSpy can also be used to search for availability on Virgin Atlantic flights. If only it was this easy to search for other airlines as well!
Ad – Scroll down to continue reading.Minimum spend, terms & conditions apply.
Virgin Australia and Velocity's airline partners
The Virgin Australia website is the default place to research Virgin Australia reward availability using your Velocity Points. The search tool is decent enough. The only thing we'd wish for is a wider calendar view of availability as you currently need to go day-by-day to find reward seats.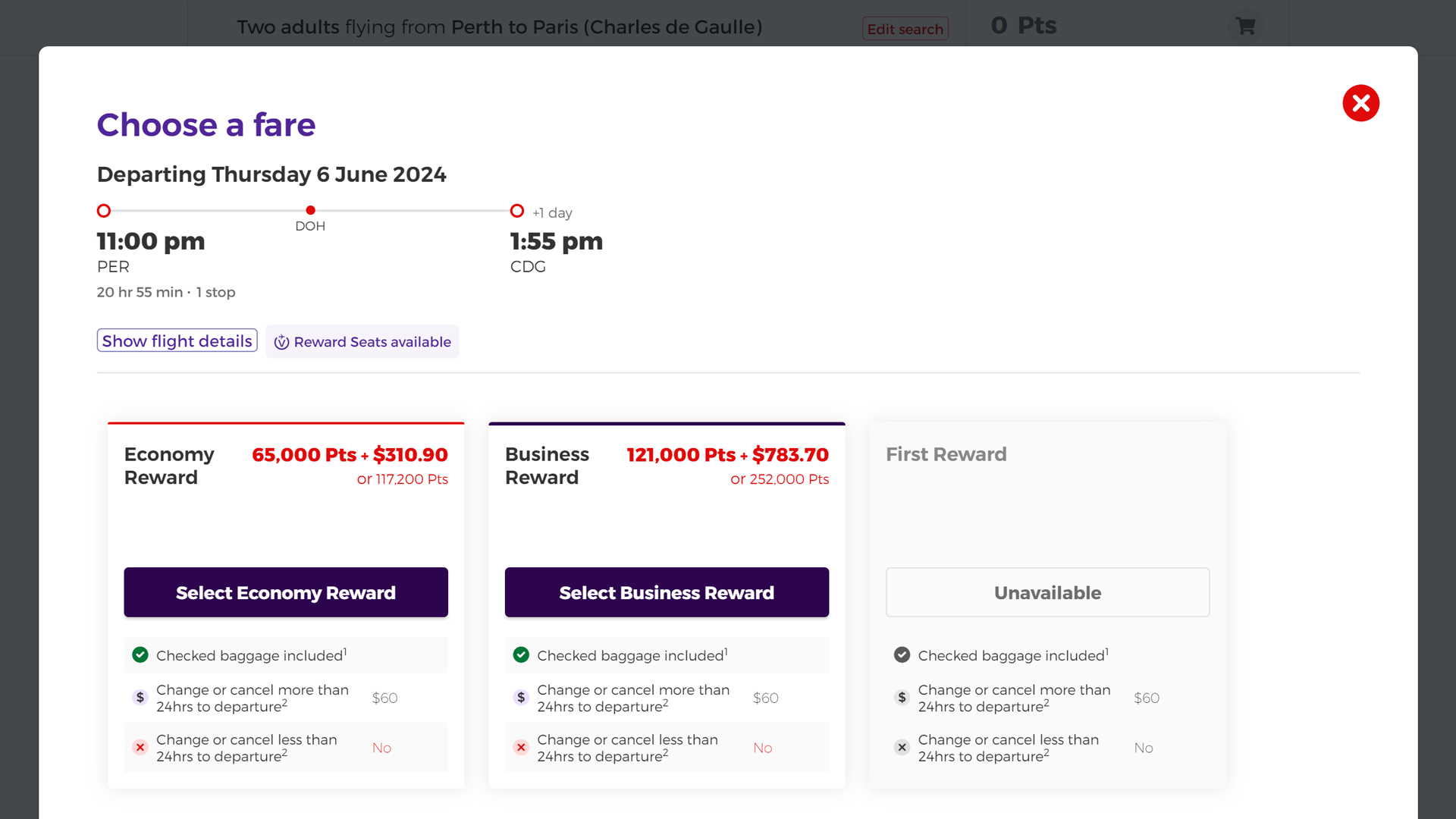 Read our full guide to finding reward seats with Virgin Australia.
2. Use partner airline websites
As Virgin Australia has lots of 'mix and match' airline partners rather than being in an alliance, it's usually easier to search on that partner airline website to find availability with Velocity Points.
Singapore Airlines flights: use the Singapore Airlines website (look for 'Saver' awards)
Qatar Airways flights: use the Qatar Airways or American Airlines website
Etihad flights: use the Etihad or Air Canada website
United flights: use the United or Air Canada website
Air Canada flights: use the Air Canada or United website
Hawaiian Airlines flights: use the Hawaiian Airlines website
Virgin Atlantic flights: use the Virgin Atlantic website
For reward seats on Singapore Airlines, the airline tends to make more reward seats available for its own KrisFlyer members, compared to other partner airlines.
We're actually well set up in Australia to earn KrisFlyer miles, with a number of linked credit card options. As a result, we get to use KrisFlyer miles for travel on Singapore Airlines. Plus, we can make the most of the additional reward seat availability that the airline does not offer its partners.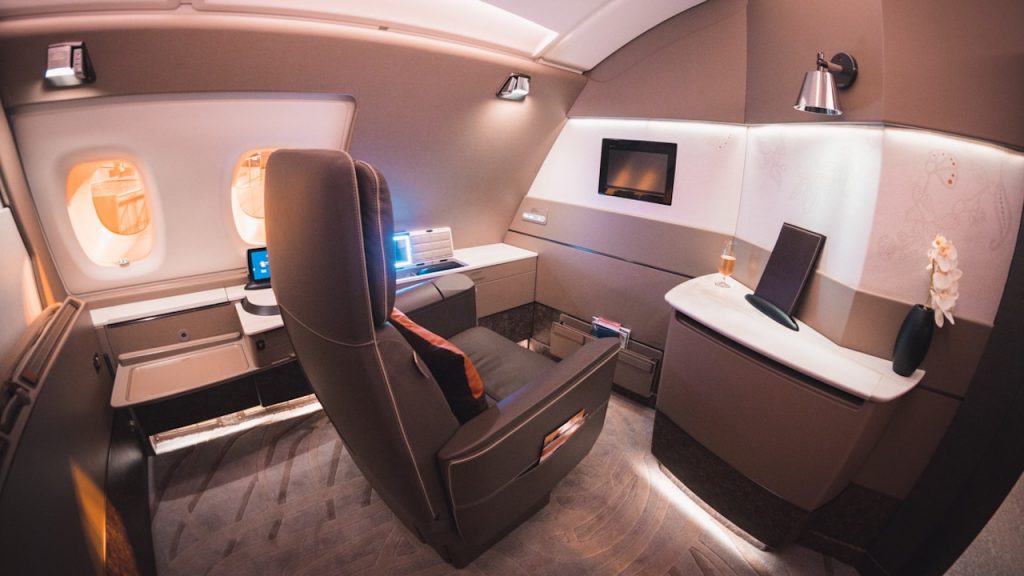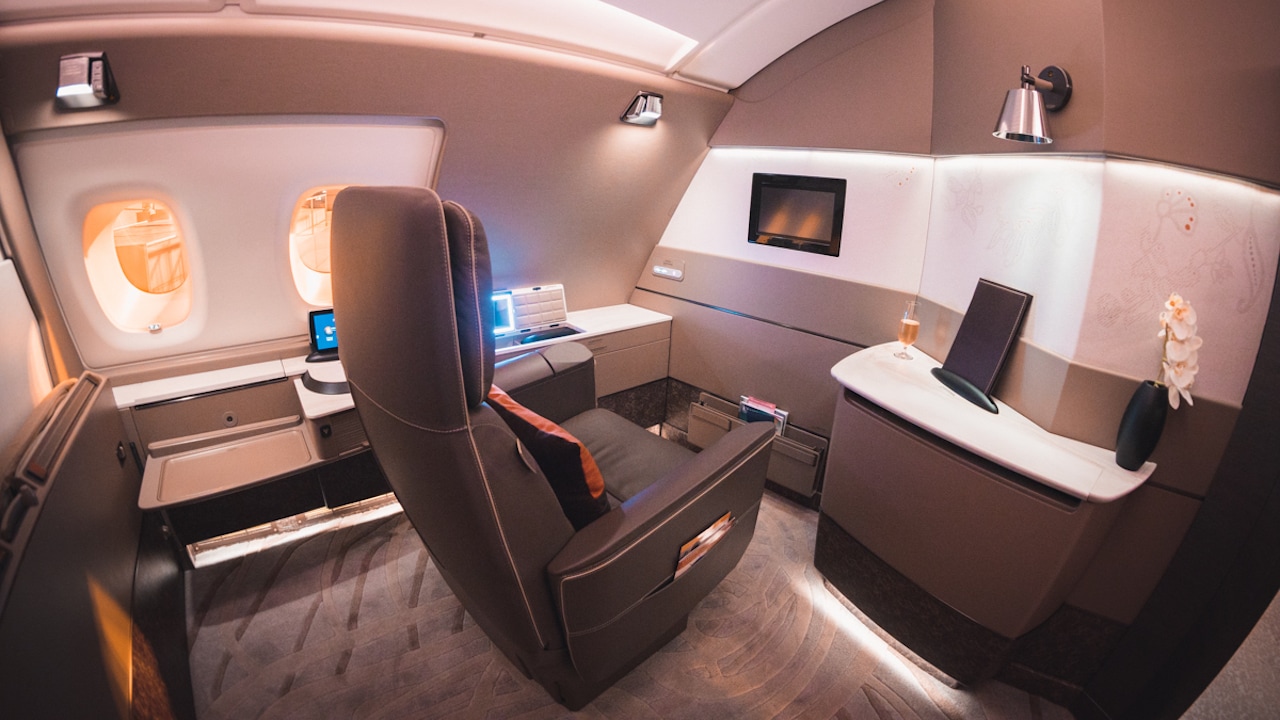 Once you're logged into your account, you will need the 'redeem flights' box checked in the search. You can do a search across a 7-day period, with the available results displayed for the week. Look for 'Saver' level availability to get the best deal – 'Advantage' rewards can cost considerably more.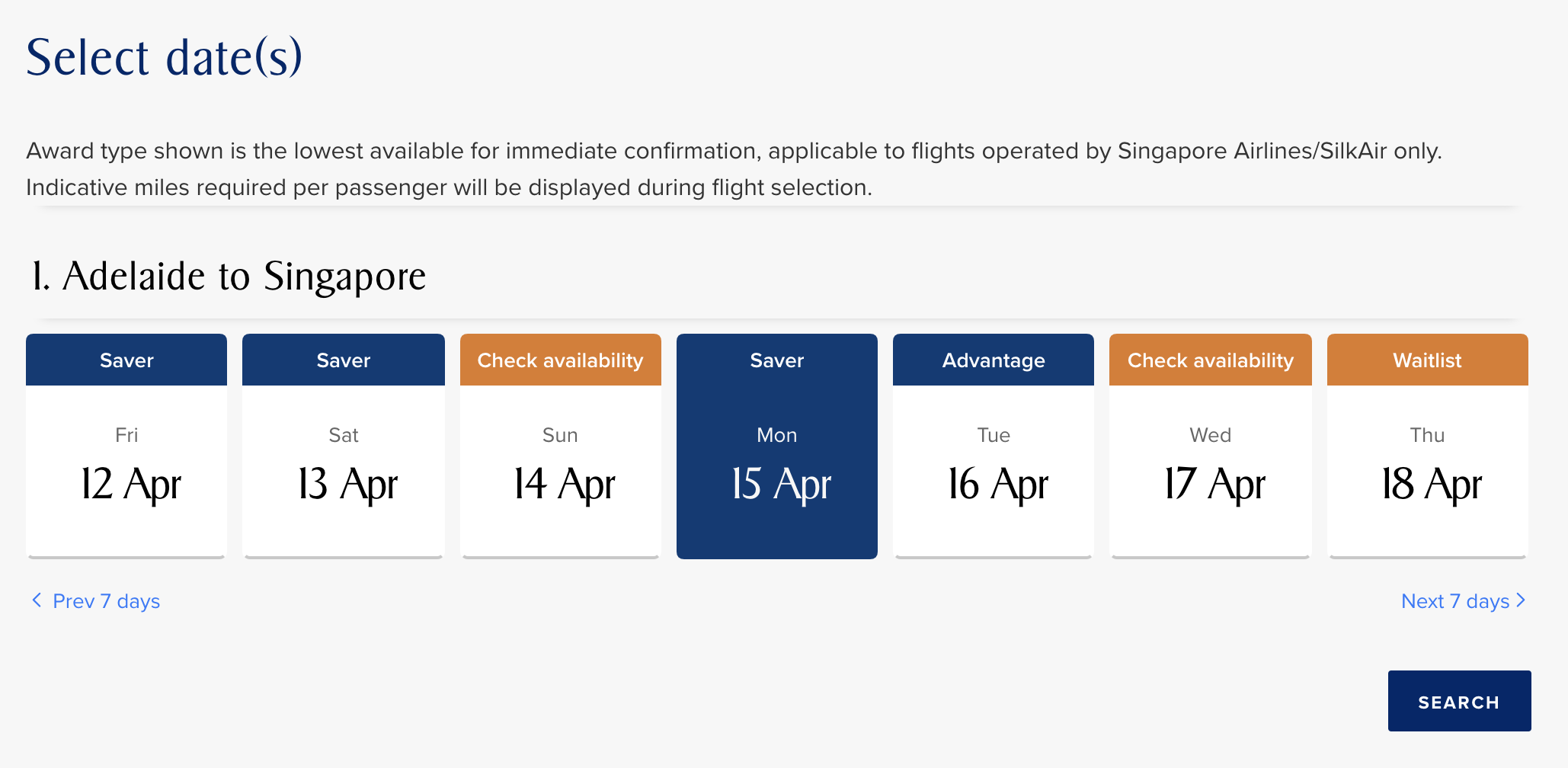 You can search for and book Star Alliance partners such as ANA, Thai Airways and Lufthansa on the KrisFlyer website. However, we find that the United search engine is easier to use in some cases.
United is a US-based Star Alliance carrier and has one of the best ways to search for rewards seats on Star Alliance member airlines. When looking at multiple flights, we suggest searching one flight at a time. Below is an example of an ANA reward seat from Tokyo to Sydney which you could book with KrisFlyer miles, Aeroplan Points or even Virgin Atlantic Flying Club miles.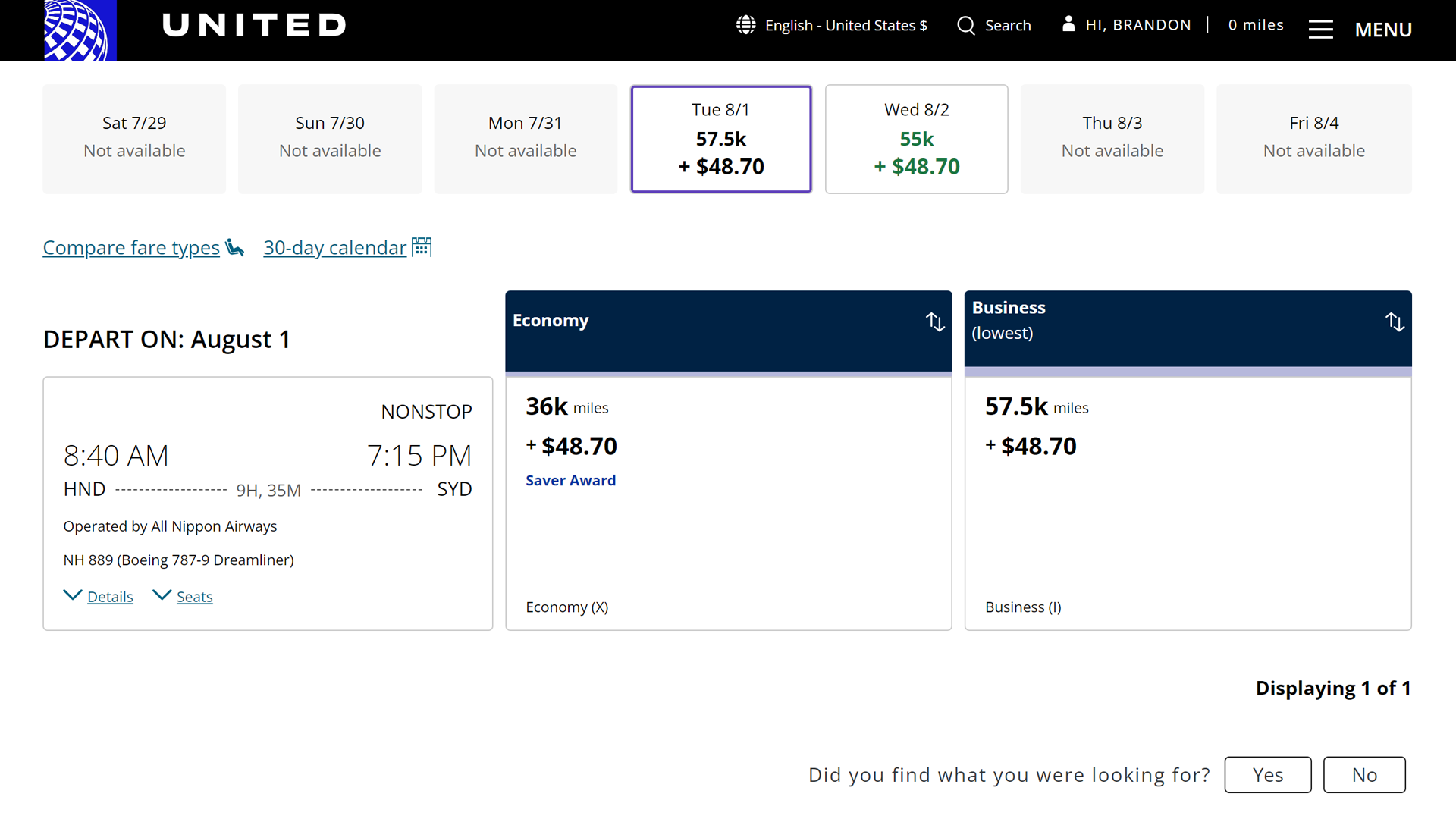 Air Canada is one of the most versatile frequent flyer programs in the world. Not only does it also belong to Star Alliance, but it has lots of bespoke partnerships with carriers such as Virgin Australia, Air Mauritius, Emirates and Etihad. We also love its interface as it shows how many seats are left.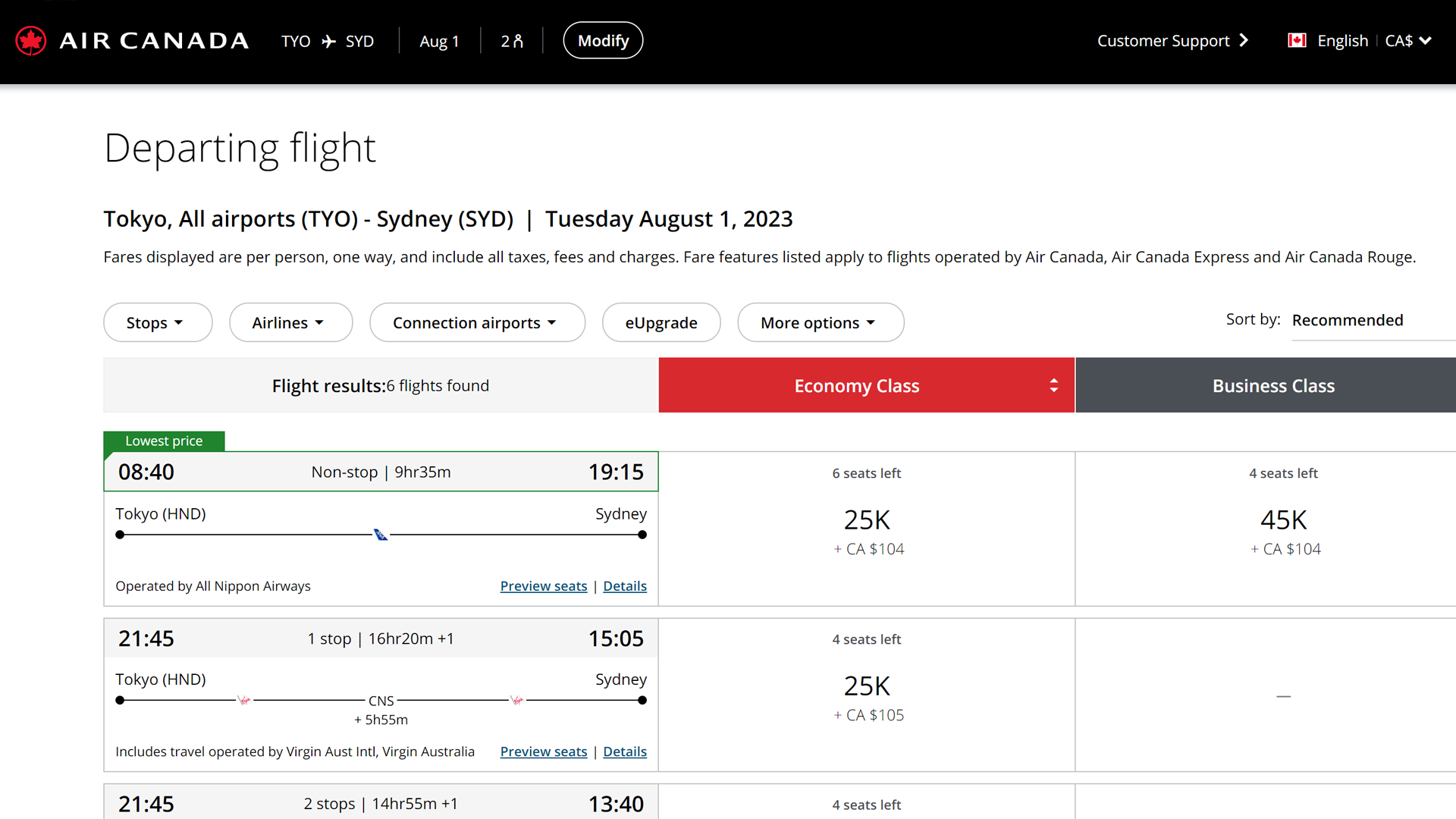 Summing up
Searching for reward seats isn't always easy – particularly for complex international itineraries. It takes patience, knowledge and a fair bit of creativity to get what you're looking for on many occasions.
Our final tip? Don't forget to also check out when frequent flyer reward calendars open, as you won't find any seats if nothing has been released yet.
---
Stay up to date with the latest news, reviews and guides by subscribing to Point Hacks' email newsletter.
How to efficiently search for reward seats
was last modified:
August 23rd, 2023
by