While you might think of Flybuys and Everyday Rewards as big-name shopping loyalty programs, Myer One is a more 'boutique' program, offering rewards and even status tiers not dissimilar to an airline frequent flyer program.
We take a look at the Myer One program including its partners, how to earn points, redeem rewards, climb the status ladder, and more.
What is Myer One?
Myer One is the loyalty program of the Myer department stores in Australia. Membership is free and once joined, you'll be able to earn credits when shopping at Myer.
Every $1 spent earns 2 credits, and 2,000 credits will fetch you a $20 reward to spend in-store or online. This means you'll need to spend $1,000 to get a $20 reward, and you're effectively getting 2% back on every purchase.
How do I join Myer One?
Here are the steps to become a Myer One member.
Navigate to the Myer One registration page.
Enter your temporary Myer One card details, if applicable.
Fill out the rest of your personal details.
You are now a Myer One member.
Ad – Scroll down to continue reading.Minimum spend, terms & conditions apply.
Levels of Myer One membership
For the big spenders out there, Myer One has three additional membership tiers that can only be earned by shopping. These tiers grant even more rewards and are measured from 1 April to 31 March each rolling year. Membership tiers also last for the same period of time.
Myer One Silver
Earned by spending at least $1,500 in a membership year. In addition to base-level benefits, Silver members receive a $15 birthday reward and a $10 membership anniversary reward.
Myer One Gold
Much like airline status, Myer One Gold has a few more benefits than Silver, earned by spending more than $6,000 in a membership year. Gold members get a $20 birthday reward, $15 membership anniversary reward, free standard online delivery and complimentary in-store gift wrapping.
Myer One Platinum
The secretive Platinum tier is invite-only, so you would probably need to be sinking considerably more than $6,000 in annual spend. Perks include a $30 birthday voucher, $20 membership anniversary reward, free big and bulky online deliveries, exclusive shopping events and personalised shopping parties.

Earning Myer One points with other partners
These partnerships will help dedicated Myer One members rack up even more credits that will help them get to the 2000 credit/$20 rewards faster. However, spending with these affiliate partners does not count for the purpose of earning higher Myer One membership status.
Hertz and Europcar
Myer One has interesting program partners in the form of two car rental agencies, Hertz and Europcar. The rules are pretty similar for both — you can earn two Myer One shopping credits per $1 spent on time and kilometre charges.
Hertz qualifying rentals are based in Australia only, whereas Europcar offers the points for Australian and New Zealand rentals as well. In either case, simply enter your Myer One number in the 'Frequent Traveller' field and make sure the name in both accounts match up.
Air New Zealand
Myer One members can earn two shopping credits per dollar spent on airfares booked online through airnewzealand.com.au/myer-one. Make sure you add your Myer One card number on the 'Review and Pay' page at the time of booking to get earning.
IGA and SuperIGA
You could earn 1 Myer One credit for every $1 when you spend $30 or more on groceries or liquor at participating IGA and SUPA IGA stores. However, participating stores are limited and only located in Victoria and New South Wales.
HelloWorld
Wanting to book a big trip once everyone can travel again? Myer One members could earn one credit for every $2 spent. However, minimum spends might apply and transactions are capped at $10,000. See the list of participating agencies here.
Myer Visa Credit Card
Myer has its own branded credit card which gives 1 credit per $1 spent anywhere. That means every $2,000 spent on that credit card would earn its own $20 shopping voucher reward. Previous bonus offers have included 10,000 shopping credits upon signup, worth $100. There is no annual fee in the first year.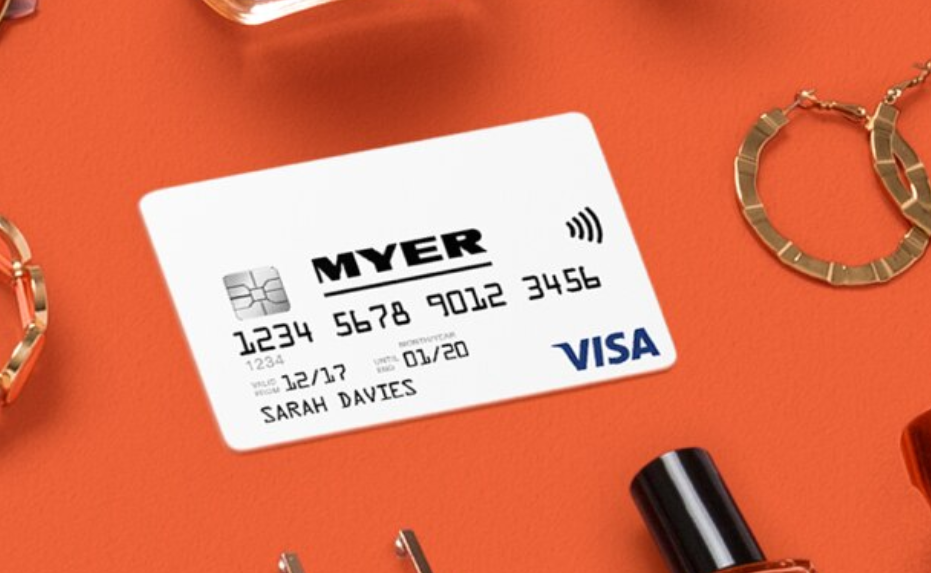 Summing Up
Myer One can be a reasonably rewarding program, but the benefits only start to shine for those who wouldn't give a second thought about dropping thousands of dollars at the department store.
While that's probably not the majority of us, there isn't any reason not to swipe your Myer One card whenever you do make purchases. There are quite a few outside partners as well, which could help get you on your way to earning those $20 shopping vouchers.
The $1,500 threshold for Silver membership isn't too far-fetched, especially if there is a big-ticket item you need to get like a mattress. Having a Myer One membership on hand means you won't miss out on those points-earning opportunities.
Frequently Asked Questions
Where can I use Myer One?
Myer One can be used at Myer department stores, plus at select partners such as Hertz, Europcar, Air New Zealand, Helloworld and more.
Can you claim Myer One points after purchase?
Yes. You can submit a request for up to two transactions each membership year to claim Shopping Credits where a Myer One card was not presented at the time of purchase. A valid Myer receipt must be provided with your request.
What does a Myer One card do?
A Myer One card enables you to earn shopping credits when shopping at Myer and other partners. 2,000 shopping credits will net you a $20 voucher to use at Myer.
Do Myer One points expire?
Yes. Shopping credits will expire 2 years from the date they were issued to your Myer One account if not redeemed into a reward.
How do I contact MyerOne?
Chat to the Myer One Customer Service Centre on 13MYER (13 69 37) or send an email to [email protected].

The Ultimate Guide to Myer One
was last modified:
October 19th, 2023
by