Living on the opposite side of Australia to my family means I've done the Melbourne-Perth run quite a few times, across all the domestic airlines and cabin classes.
When it came time for my trip this year, I decided to try something different and experience Qantas' unique QF9 service, which flies between Melbourne and Perth international terminals, before heading onwards to London.
The benefit of taking this flight is that you get international-grade service on a domestic flight, resulting in better dining and amenities. Also, Platinum Frequent Flyers get access to the Qantas First Lounge in Melbourne, which is amazing, before the short journey to Perth.
With no reward seats available, I purchased two discount Economy tickets for $680, offset with a $450 Qantas Travel Credit from the American Express Qantas Ultimate card when booking through Amex. I then put in an upgrade request to Business Class for 25,000 points each (now 27,200 points).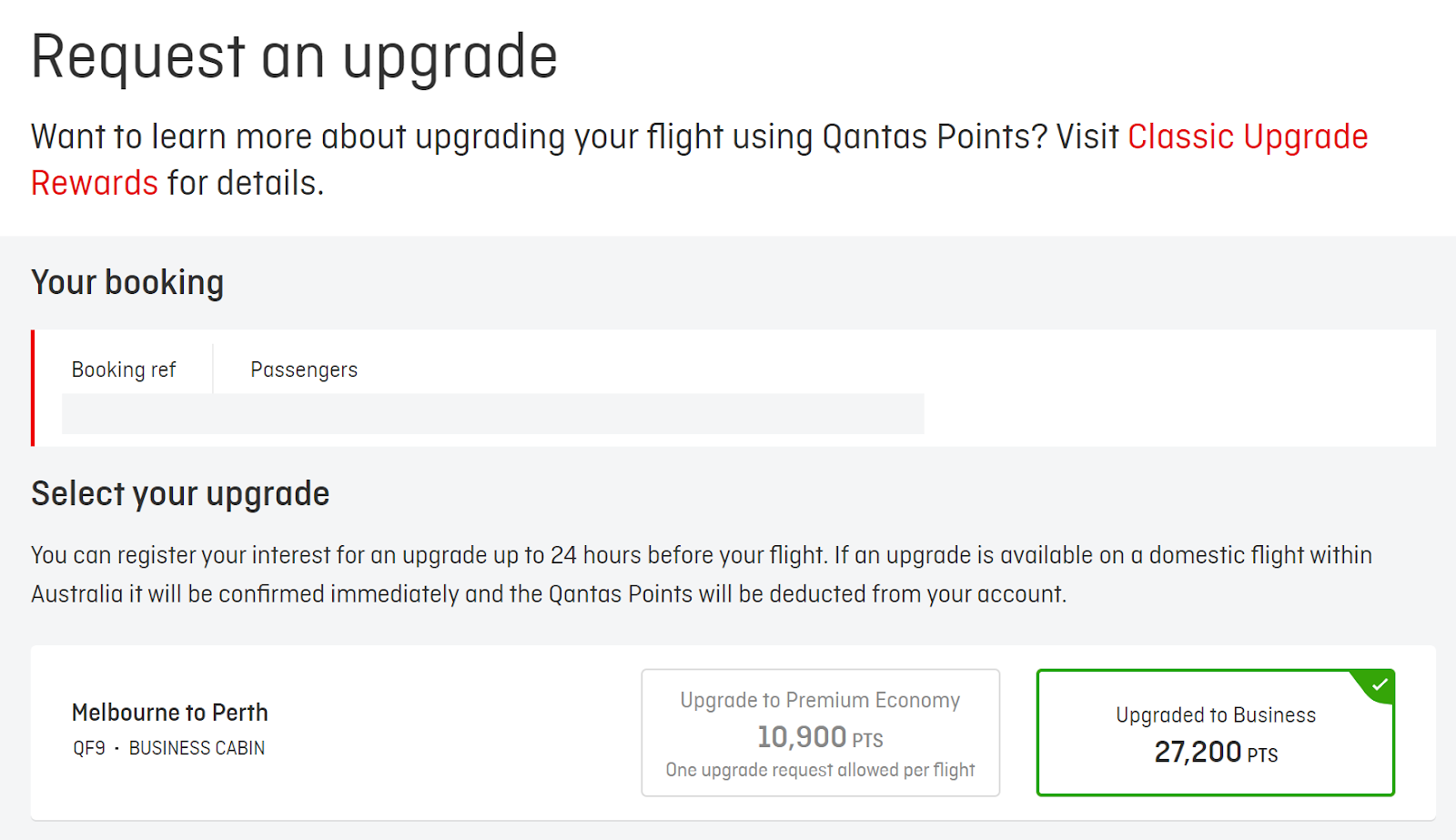 I also had the option to upgrade to Premium Economy as a backup for 10,000 points each (now 10,900 points). However, I was lucky enough to get the Business Class upgrades 48 hours before the flight.
Fleet and routes
Qantas has eight Boeing 787-9s which fly between Melbourne, Perth and London as well as routes to Los Angeles, San Francisco, Hong Kong, and seasonal destinations. There are six more 787-9s on order. They will eventually take over most of the existing Airbus A380 and Boeing 747 routes.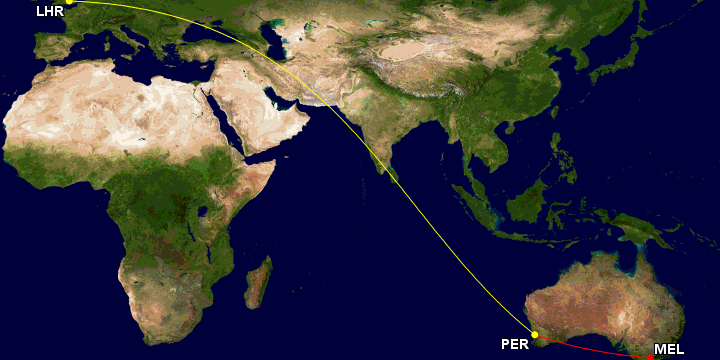 Check-in and Immigration
Travellers on the domestic-only sectors of QF9 and QF10 can check-in online, but you won't be able to change your seats or get a digital boarding pass after doing so.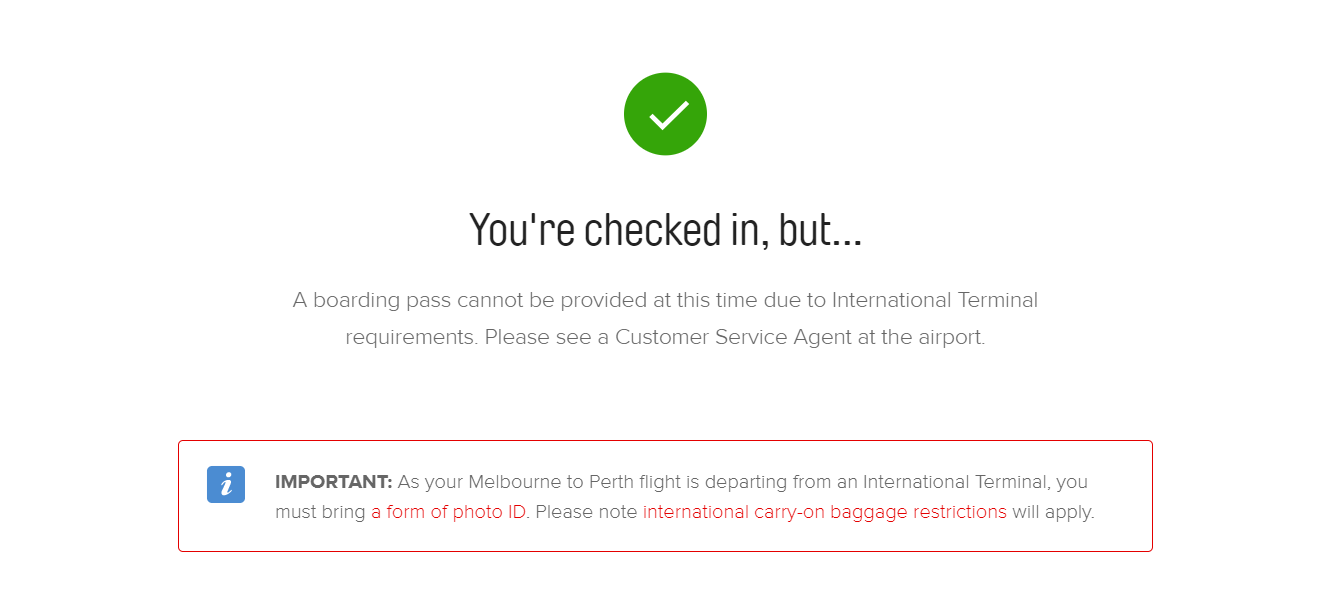 As an international journey, QF9 check-in starts in the Melbourne International Terminal T2, regardless of whether your final destination is Perth or London.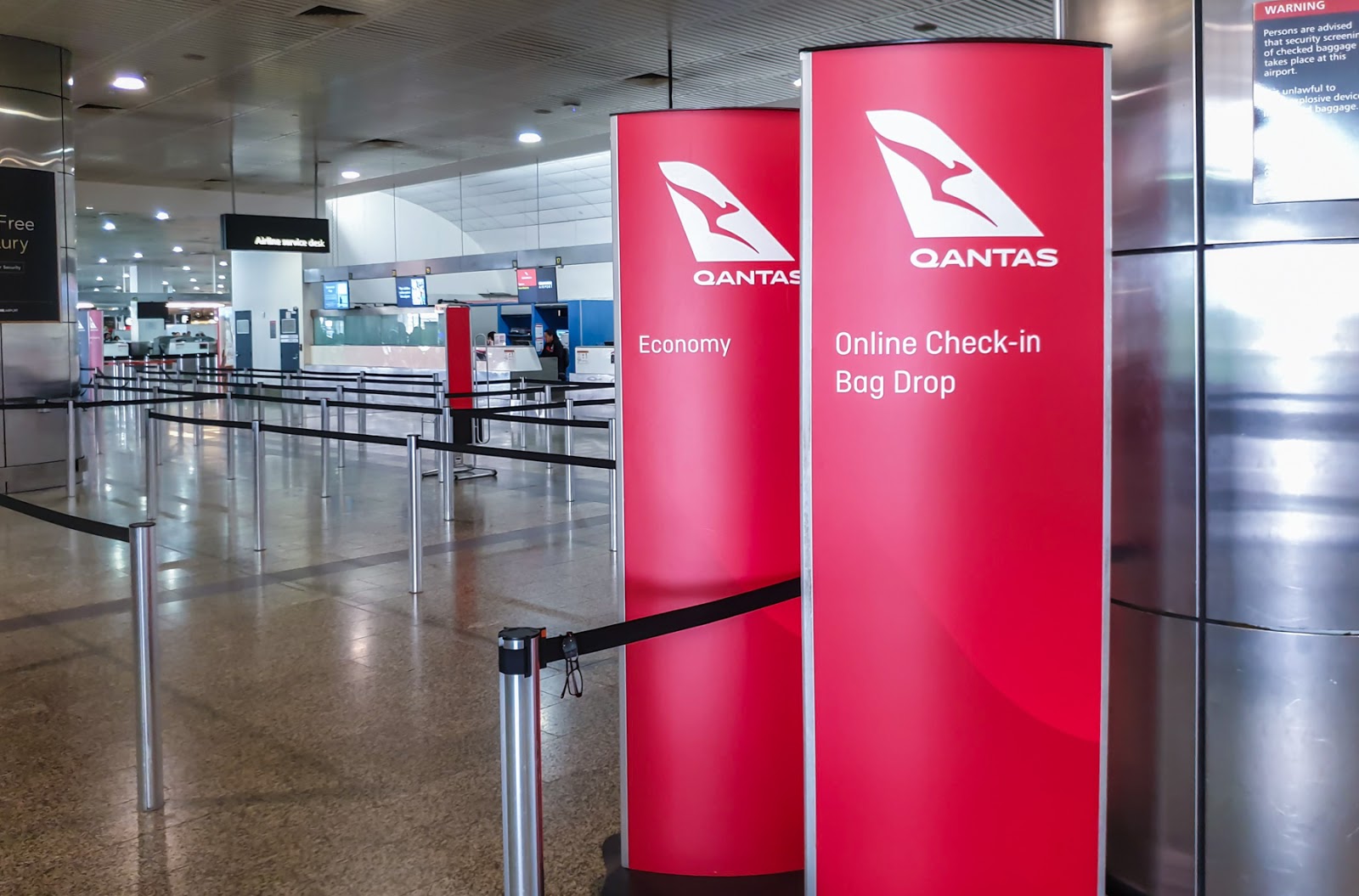 There are separate queues for Economy, Premium Economy and Business Class passengers. Qantas Club members check-in with the Premium Economy line.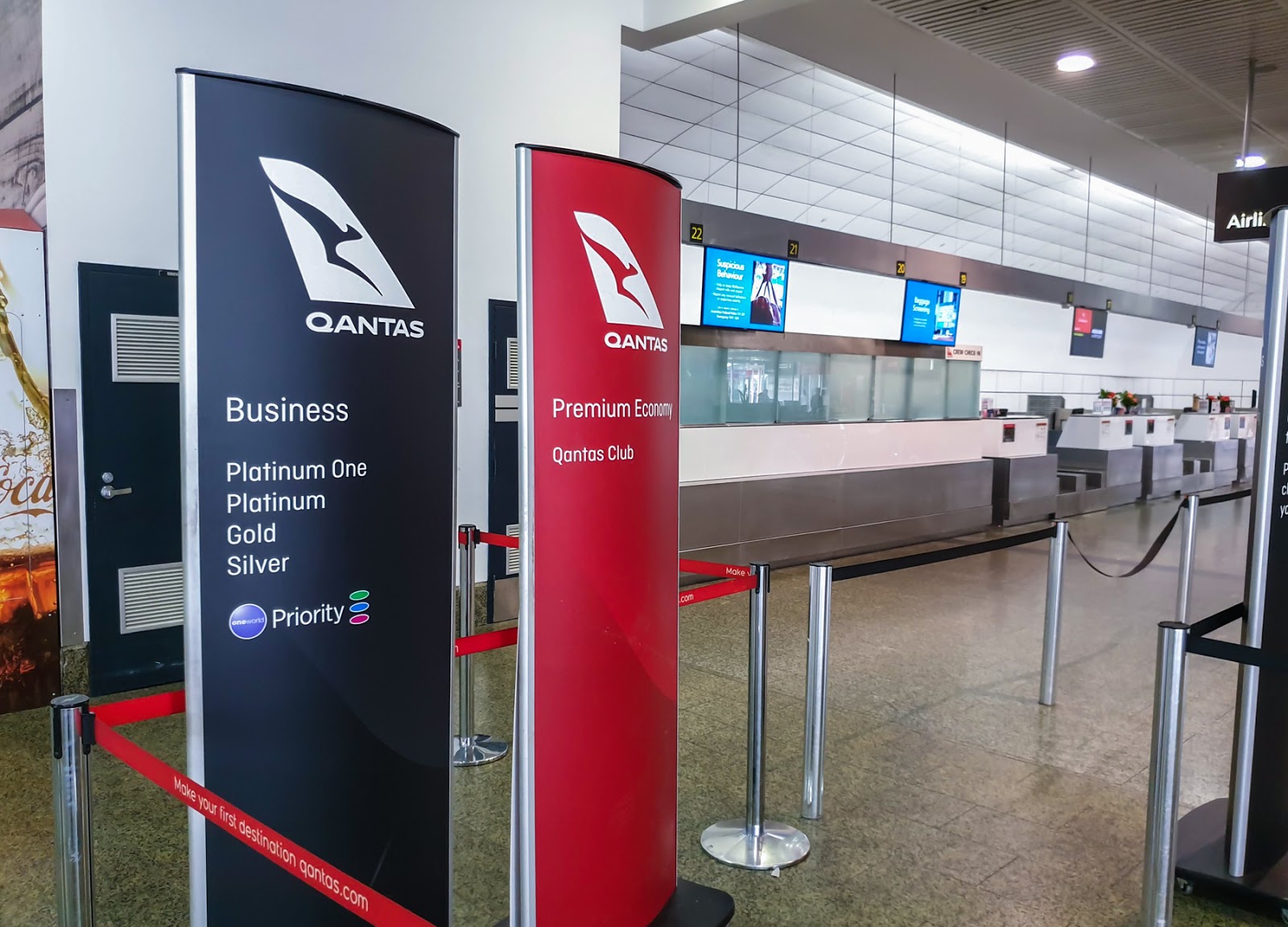 Platinum and Platinum One Frequent Flyers can use the First Class check-in wing near the entrance of Terminal 2. This is a quiet and private space to check-in away from the crowds.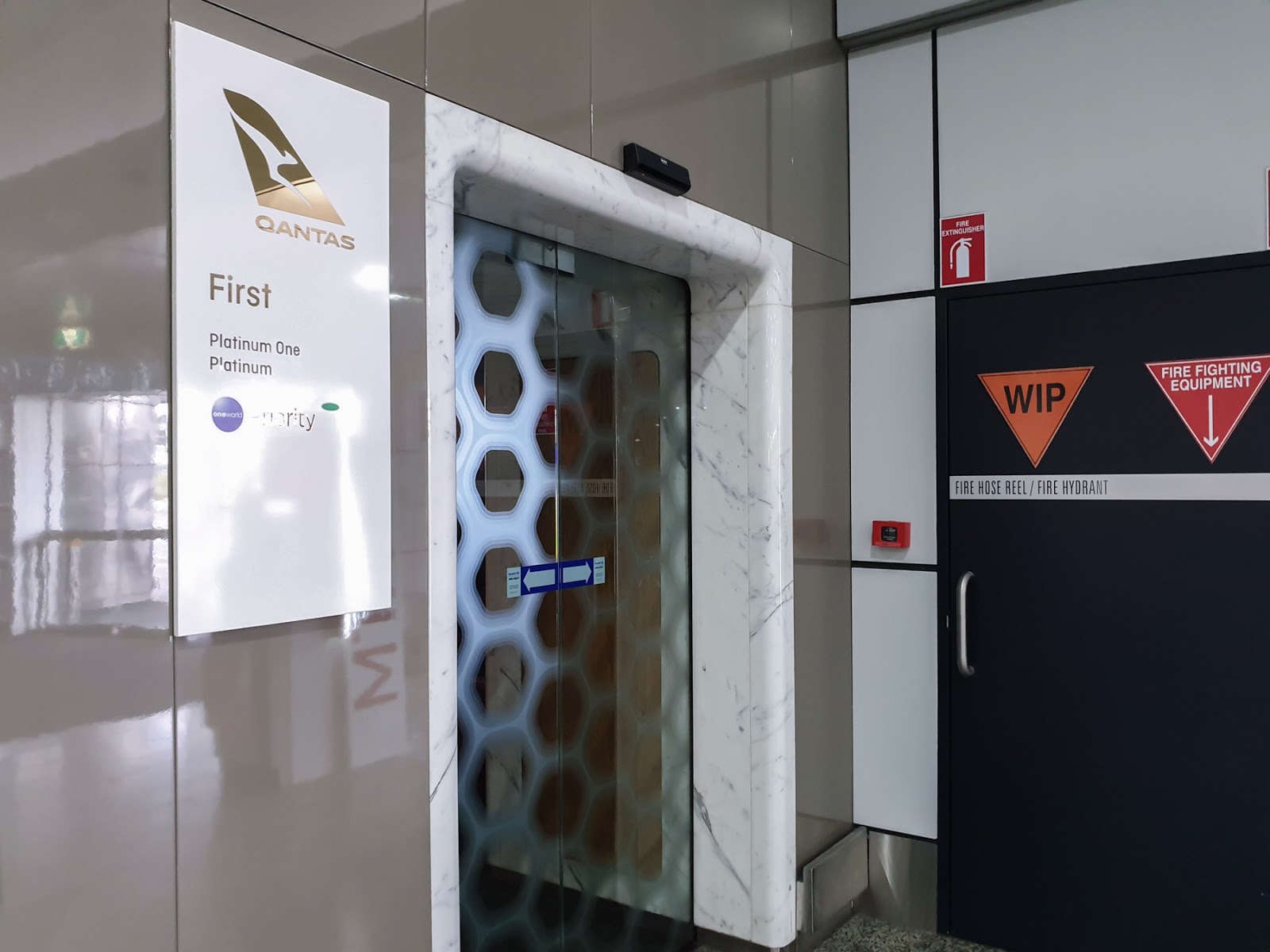 Domestic-only passengers need to bring official photo ID, but passports are not essential. You will receive a boarding pass with an orange 'D' sticker, filled out with your ID details. This sticker shows Border Security that you are a domestic passenger.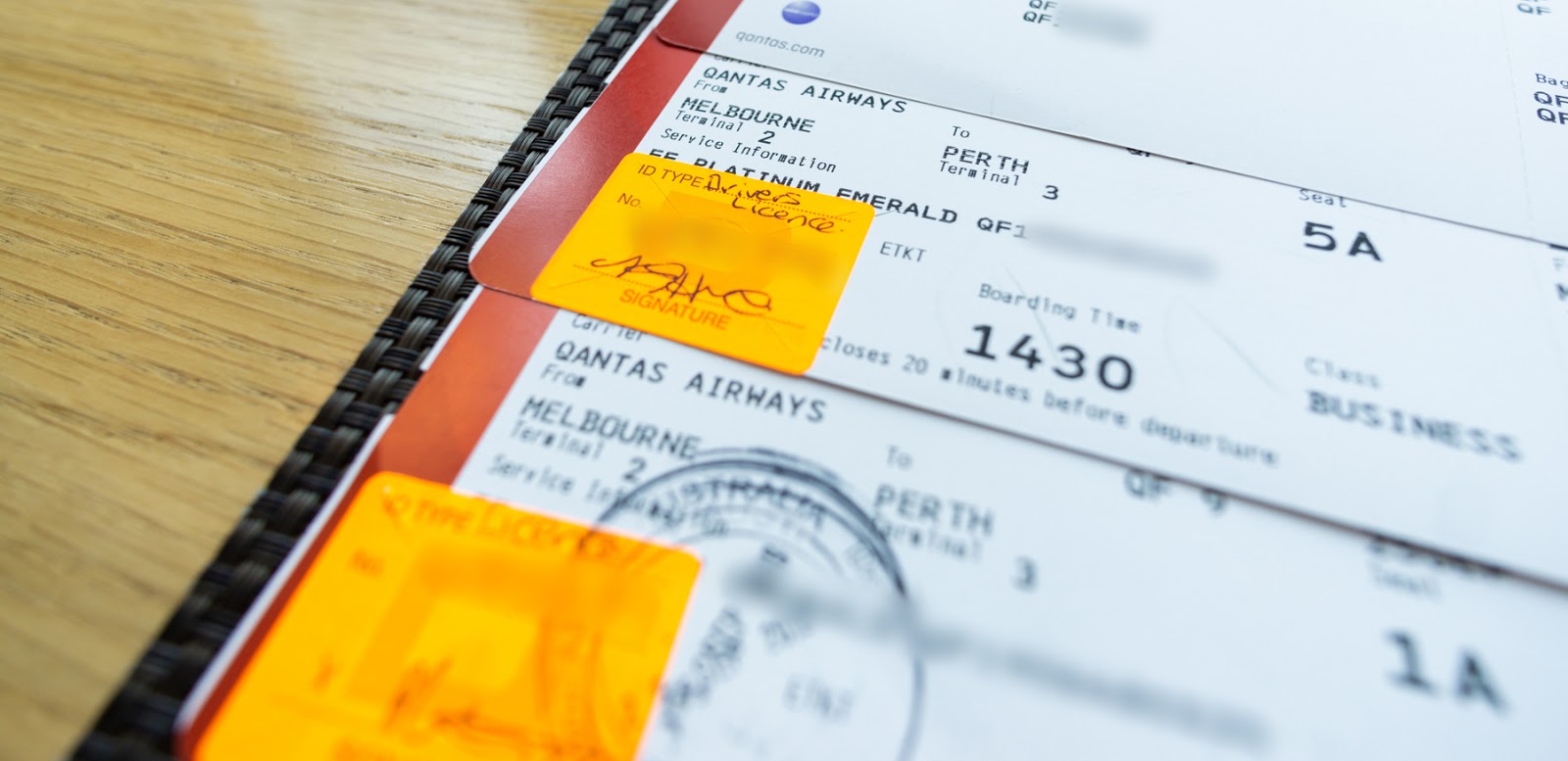 Then it is time to head to the Departures entrance, where you will scan your boarding pass to enter the security screening area. All passengers are bound by international hand-carry rules, which means no liquids, aerosols or gels over 100 mL.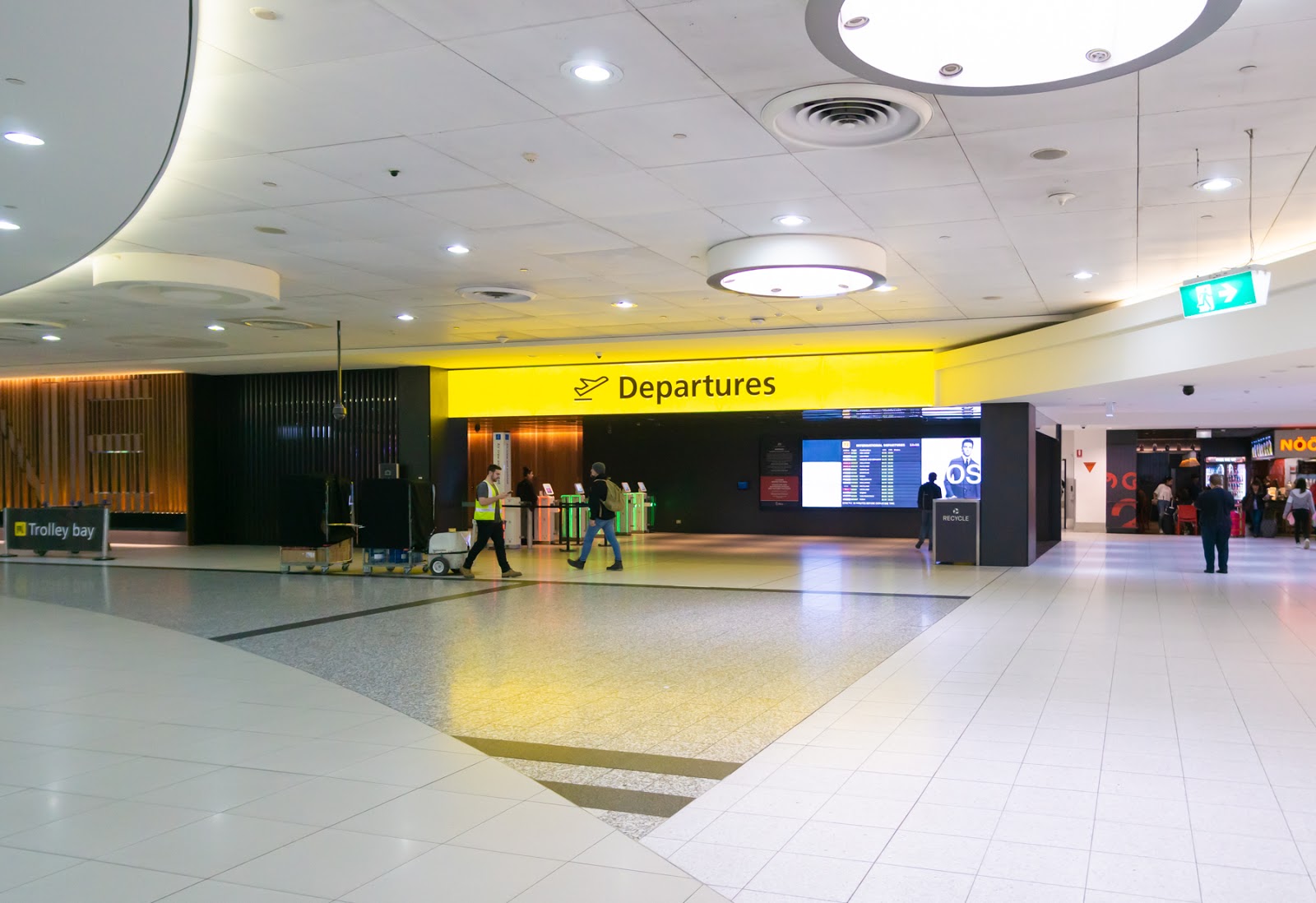 The final step is Immigration. Looks for the orange 'D' sign which is for domestic-only passengers. You have to go to an agent for processing – the ePassport gates won't work.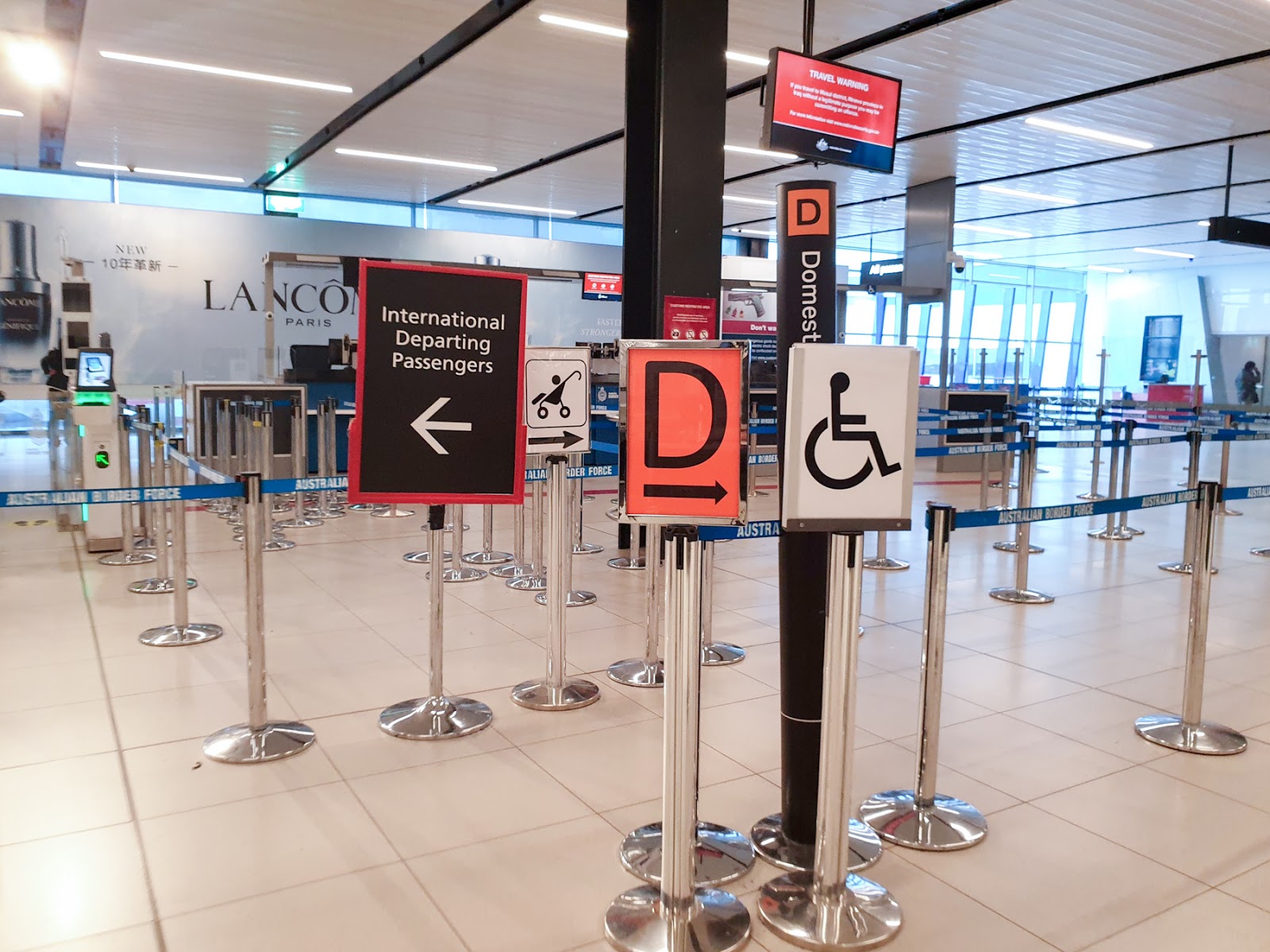 It is extremely important to not lose your boarding pass, as you need it to get out of Immigration and Customs in Perth later.
Lounge access
Qantas Gold and Qantas Club members, along with Business Class passengers have access to the Qantas International Business Lounge, located in the 'dungeons' under the main departures hall.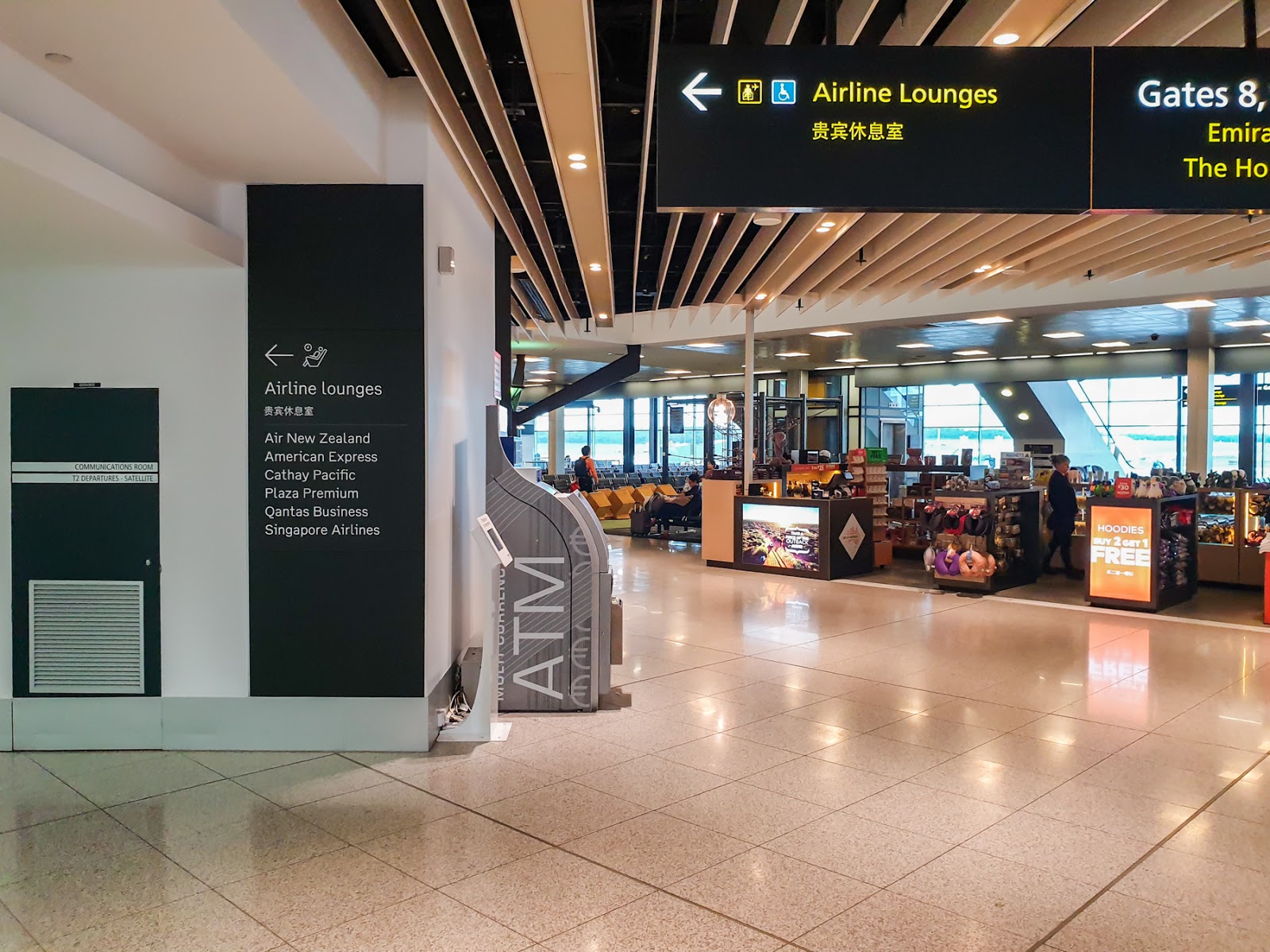 Platinum, Platinum One and Chairman's Lounge members get access to the Qantas First Lounge, situated upstairs from Gate 11. Fortunately, that's where I was headed today.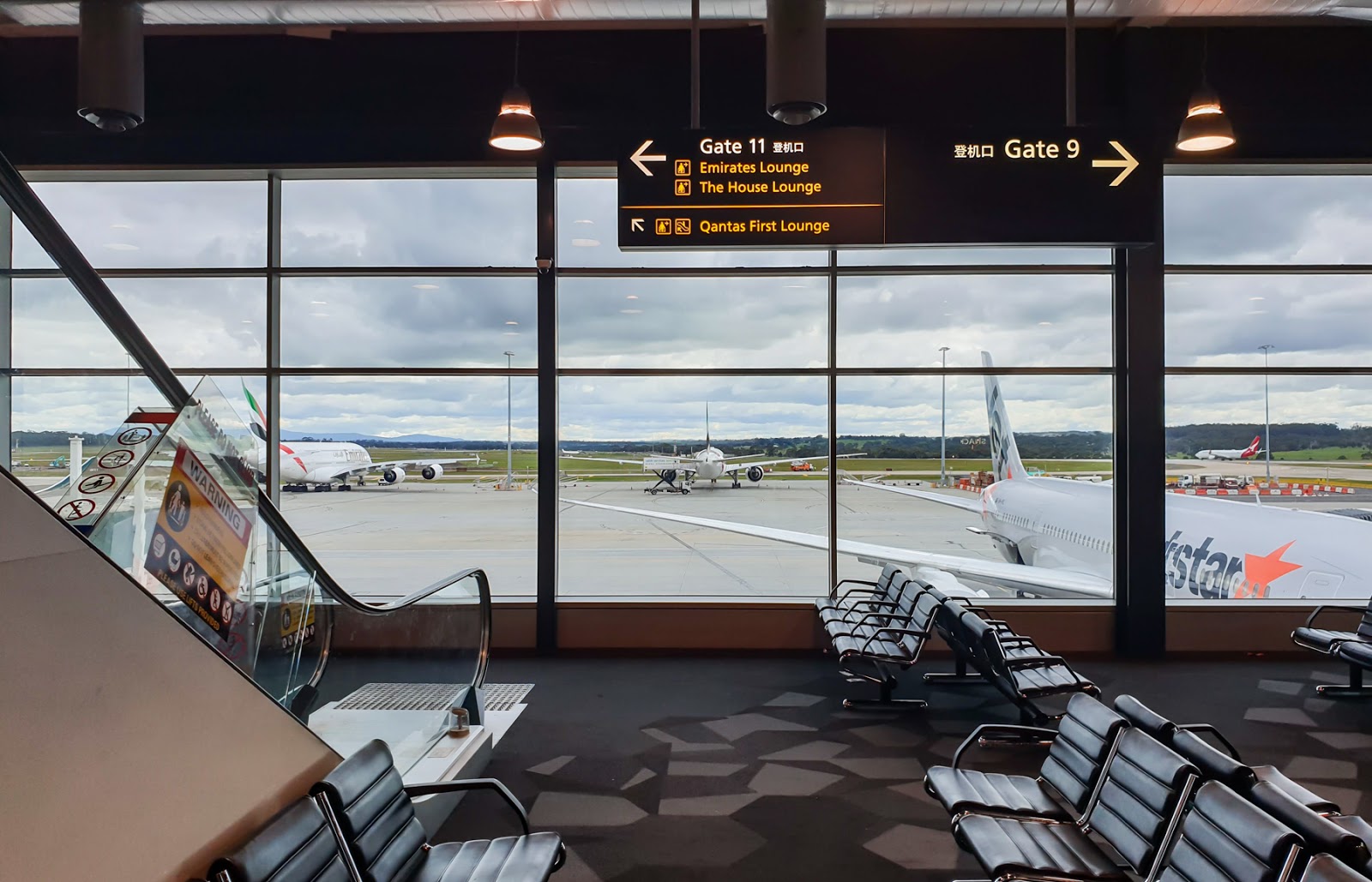 Around 1pm, the lounge is quite empty and lunch is being served in the dining room. The delicious meal here made all the hassle of flying QF9 worth it! I'll let the pictures speak for themselves.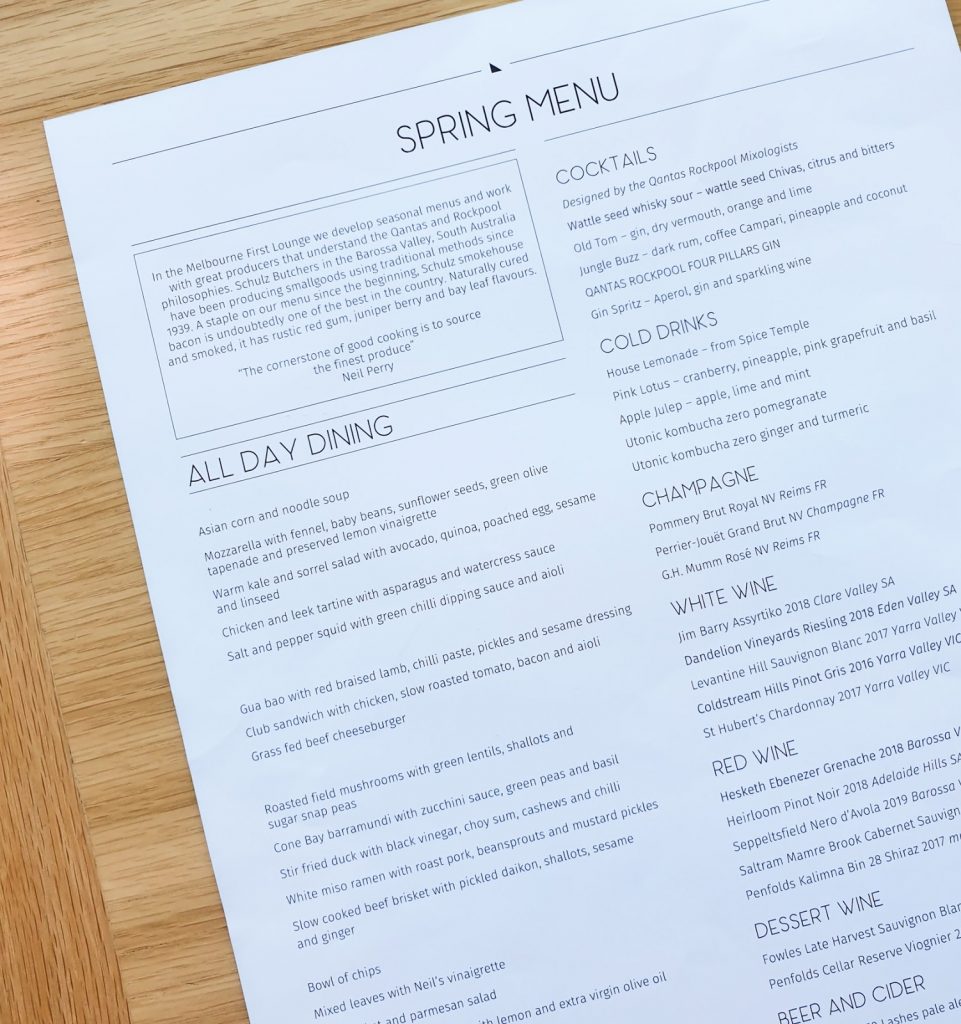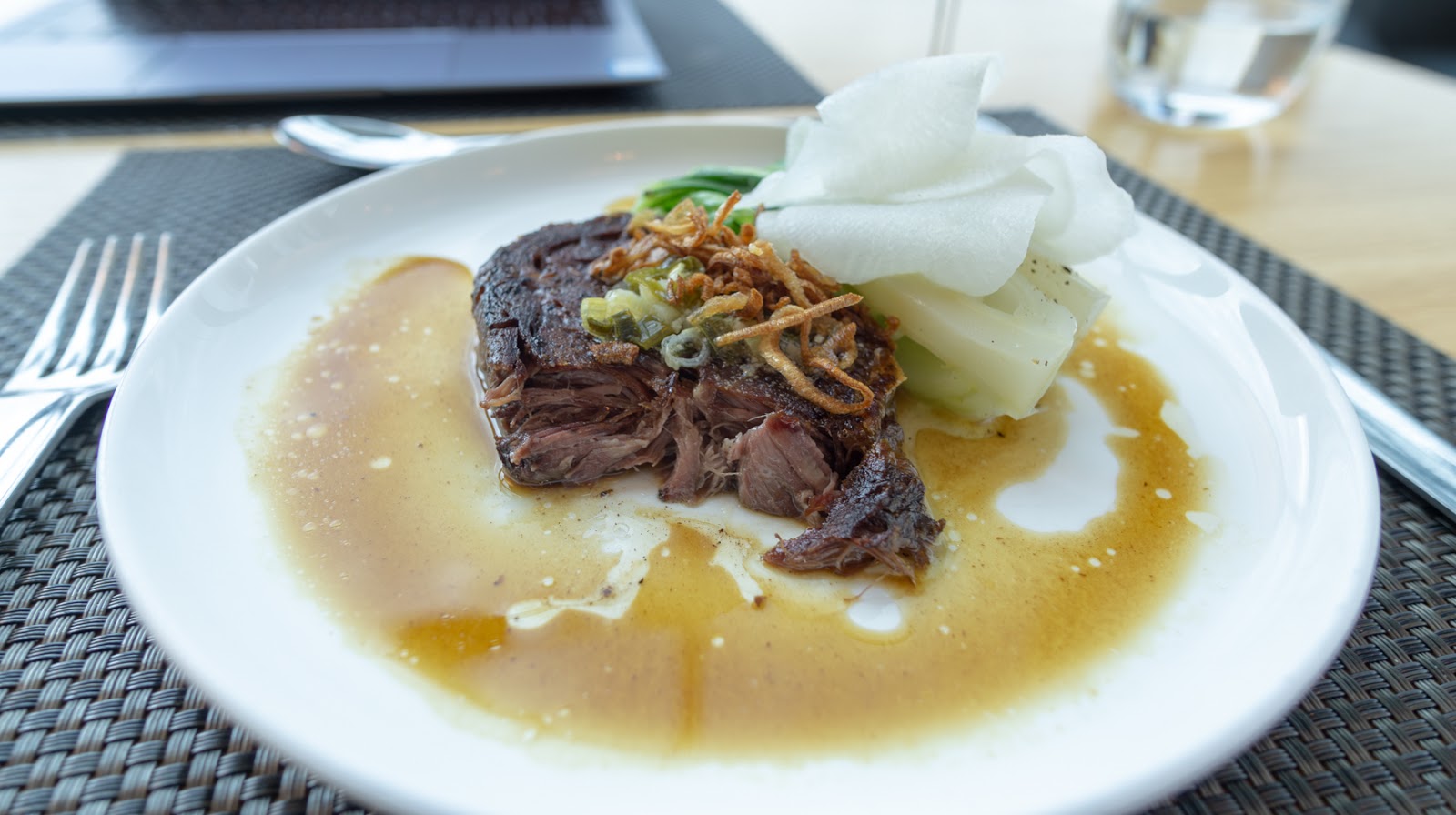 Before long, it was time to head to the gate and board QF9!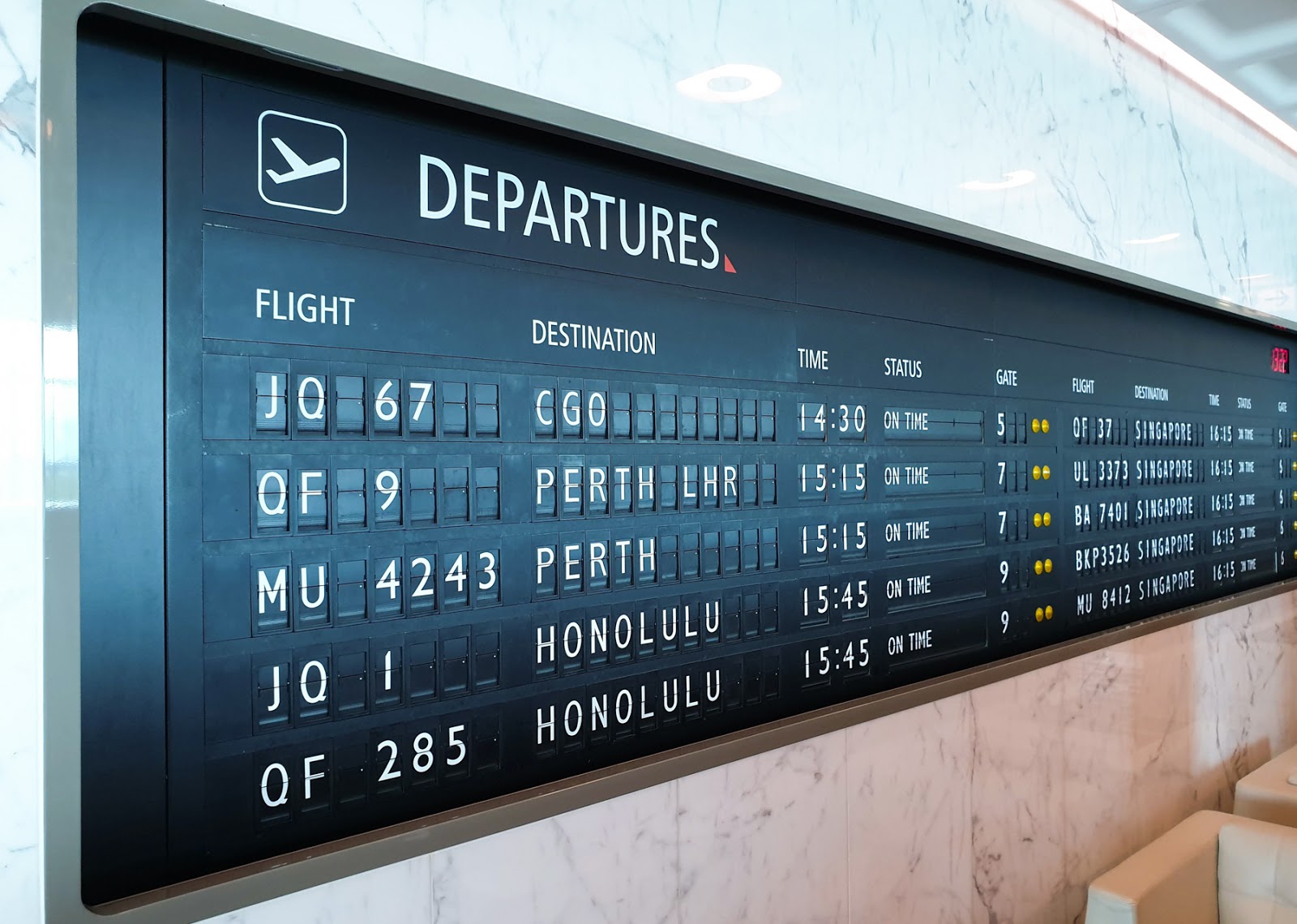 The cabin and seats
As a relatively last-minute upgrade, my travel buddy and I couldn't get seats together. We opted to stay on the same side of the plane with seats 1A and 5A – I got to keep the front-row seat of course!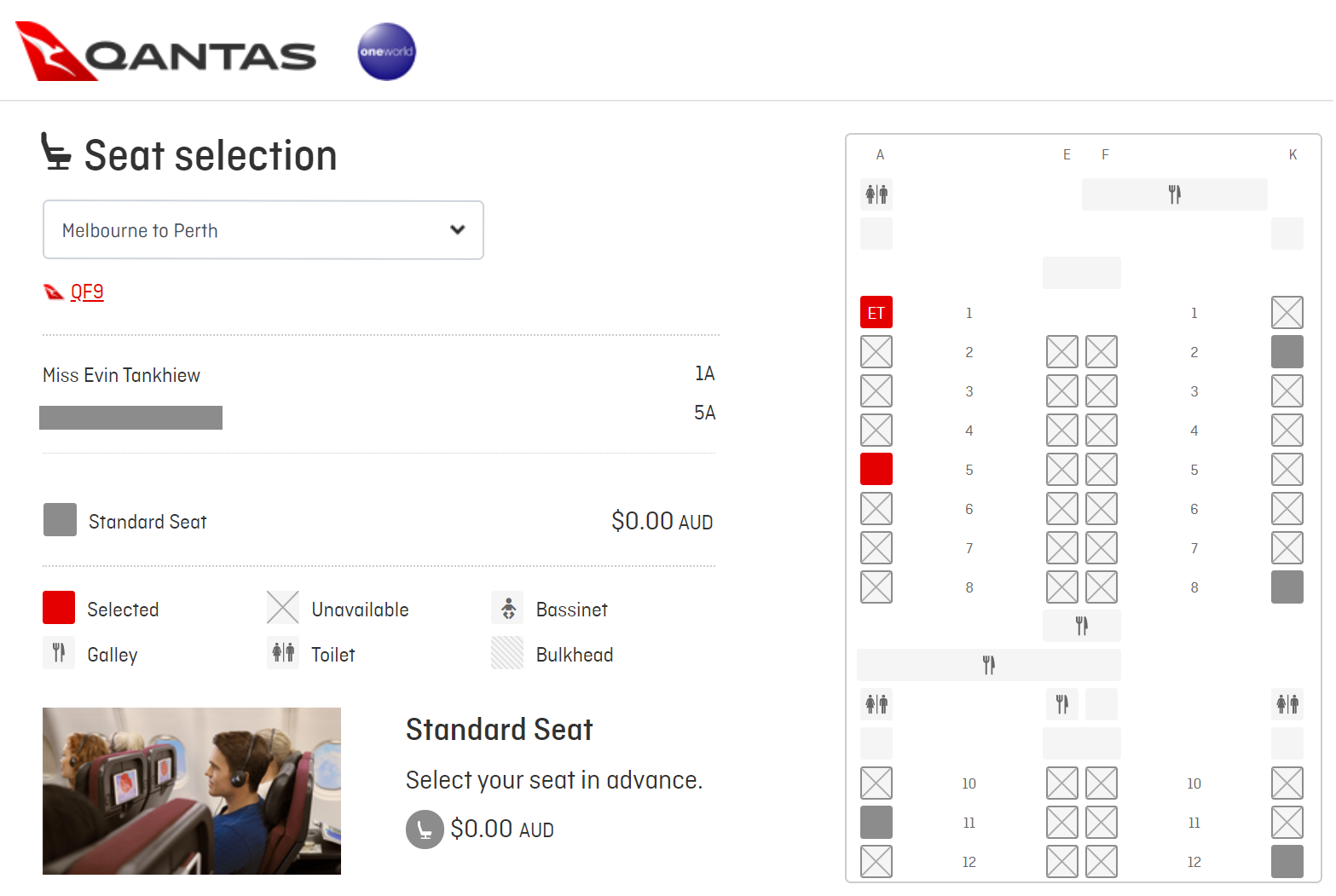 There are 12 rows in Business Class, staggered 1-2-1. Odd-numbered window seats are closer to the window (more private) while even-numbered seats are closer to the aisle.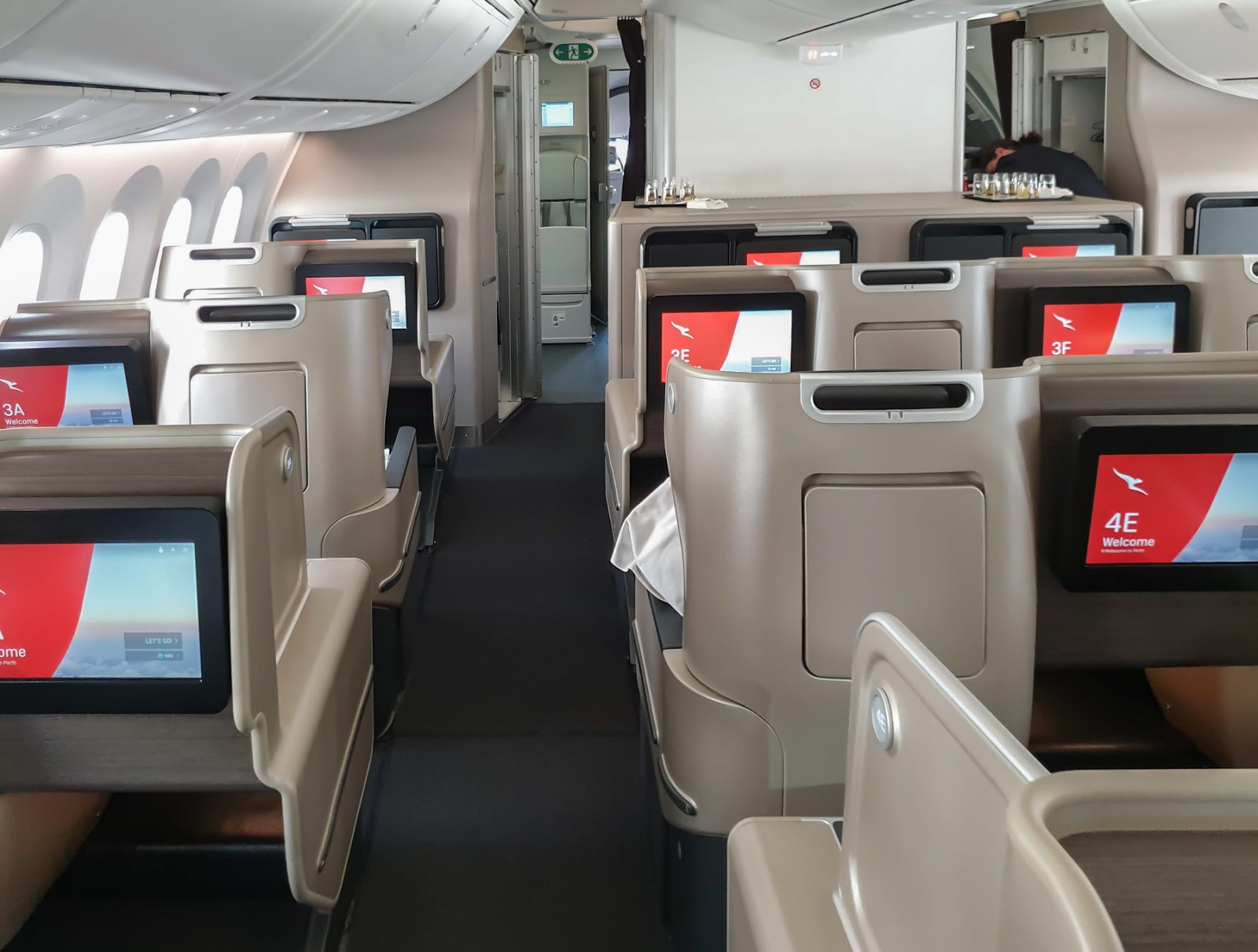 Each seat came with a water bottle, noise-cancelling headphones, a printed menu, a pillow, a blanket, and even a mattress topper on this 3.5 hr flight!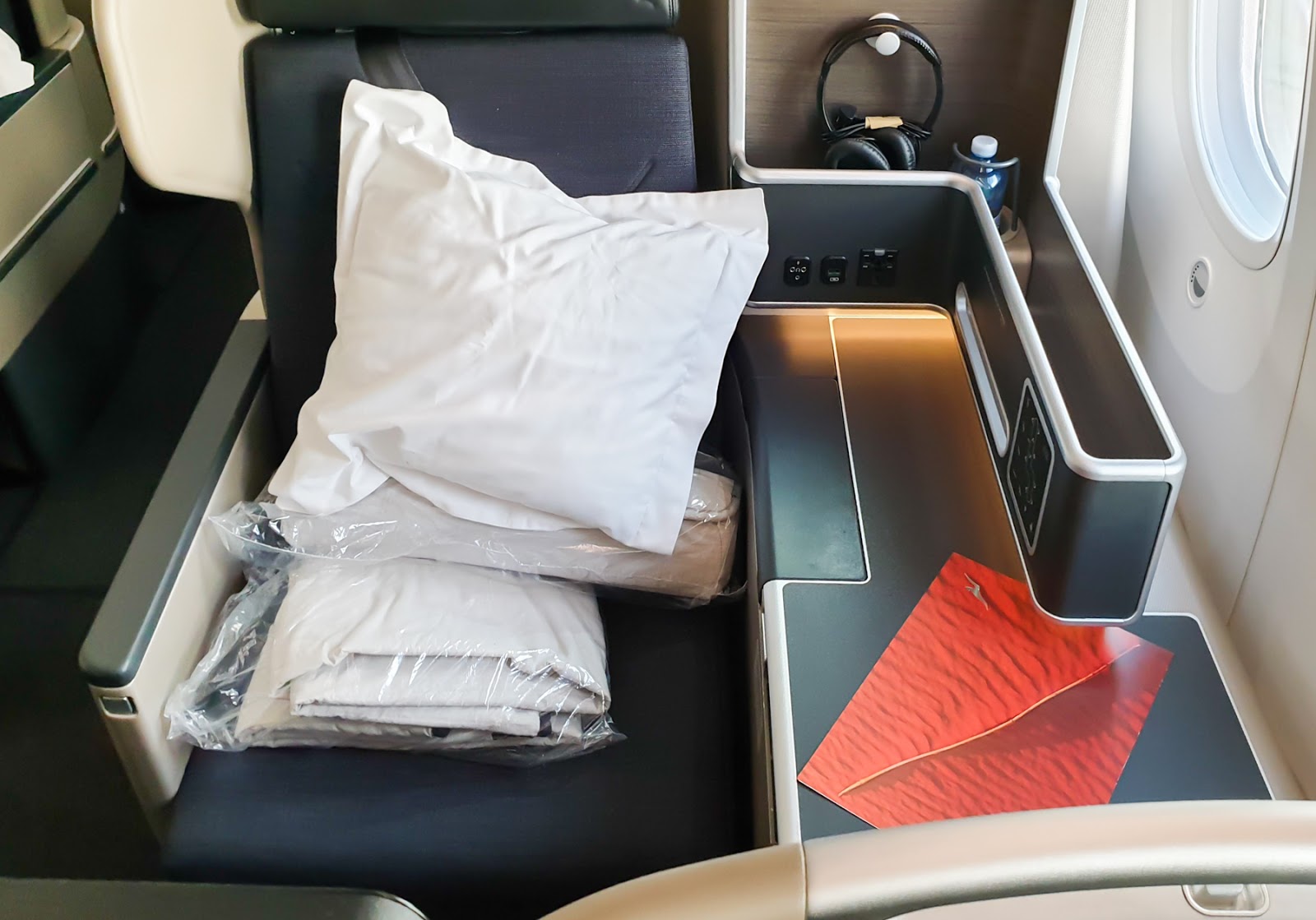 The middle seats come with an adjustable privacy divider, which you can see at work in the image below. These are best for couples and friends, of course.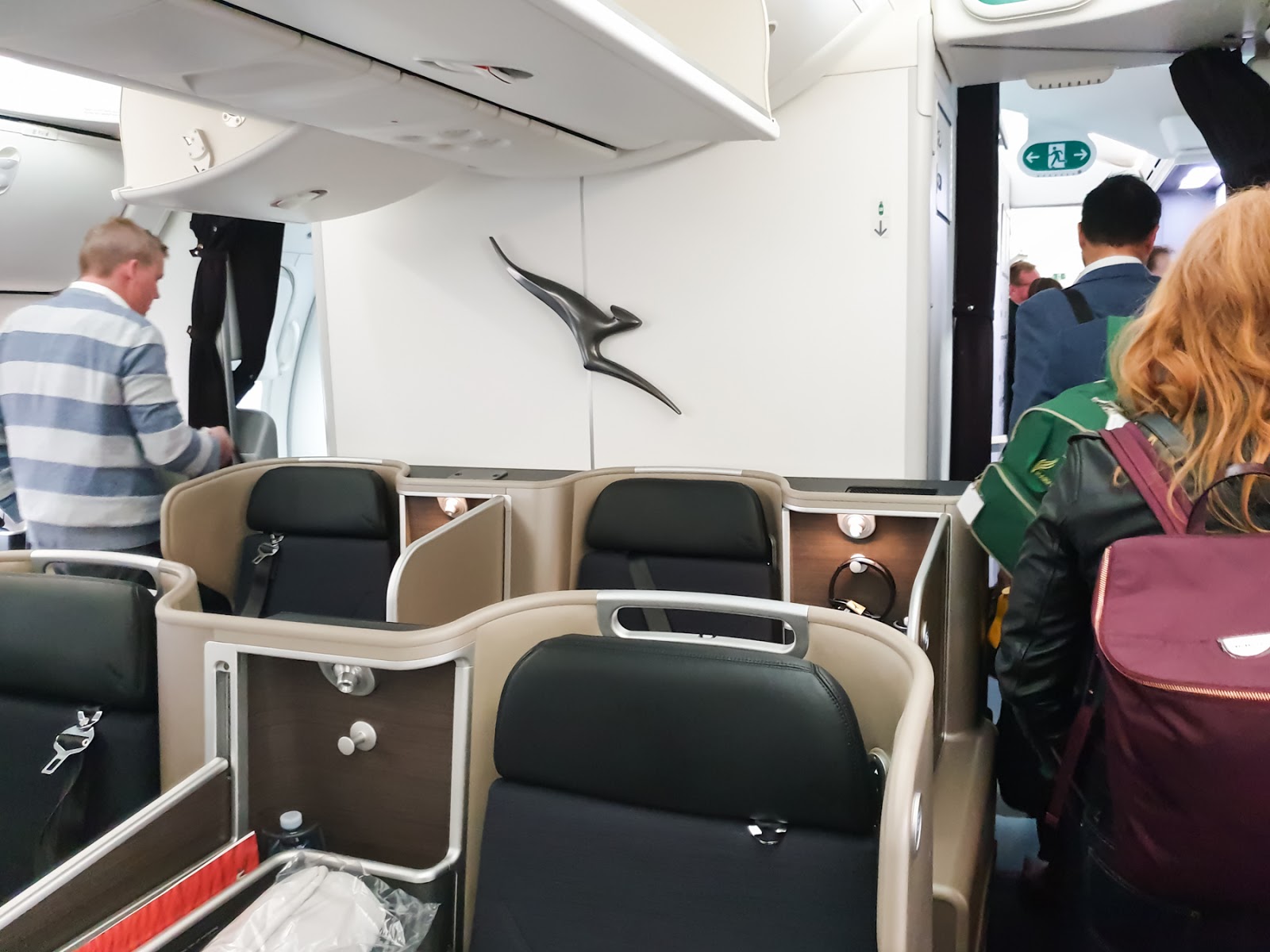 The Qantas Business Suite is very private, and I loved the elegant dark wooden tones and black fabrics (contrast that to Emirates' wood grain pattern in Business Class).
There is a panel for seat controls, lots of storage space, a power plug and a USB plug.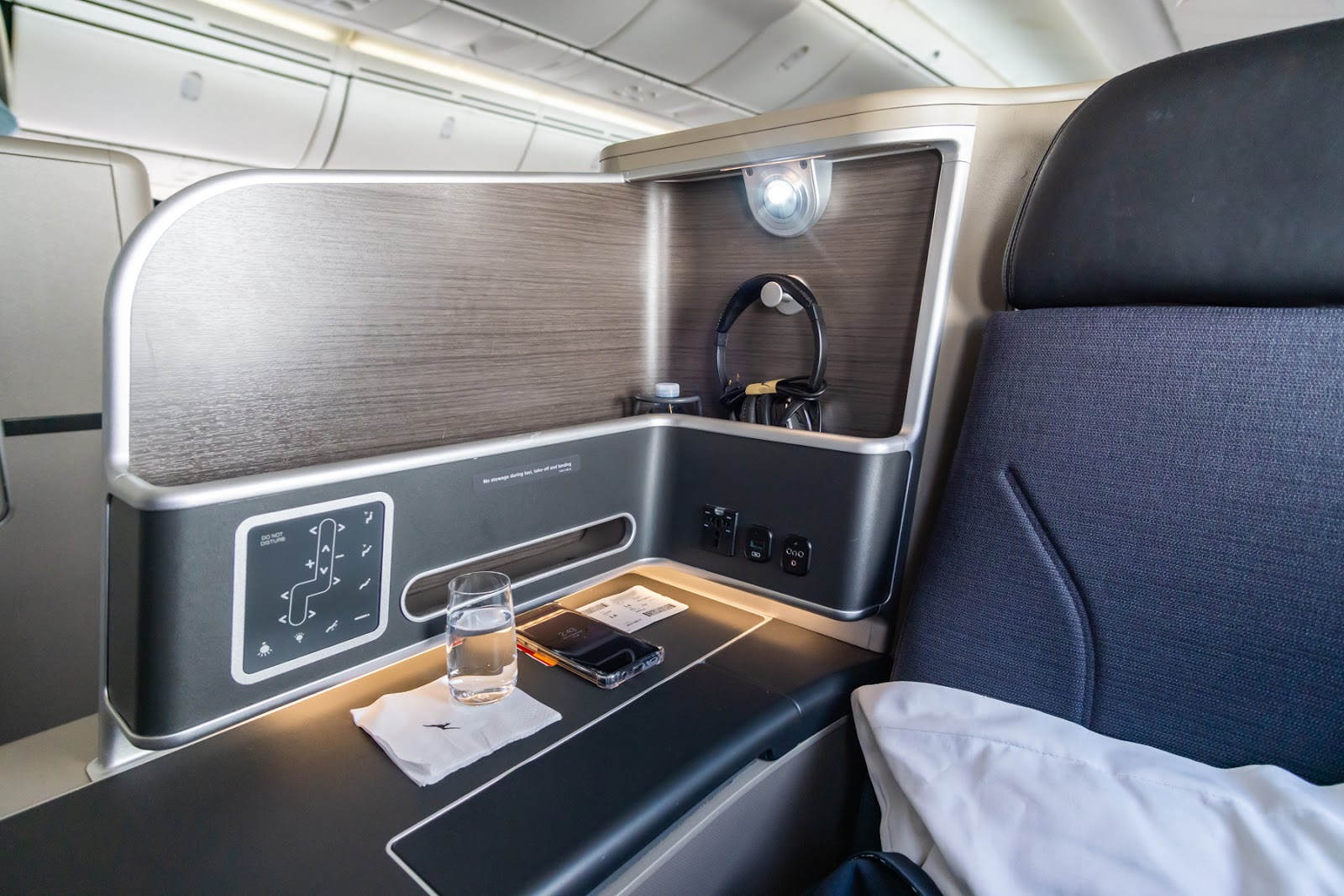 In front of you are a literature pouch and a coat hook. A large tray table swings out of the side console.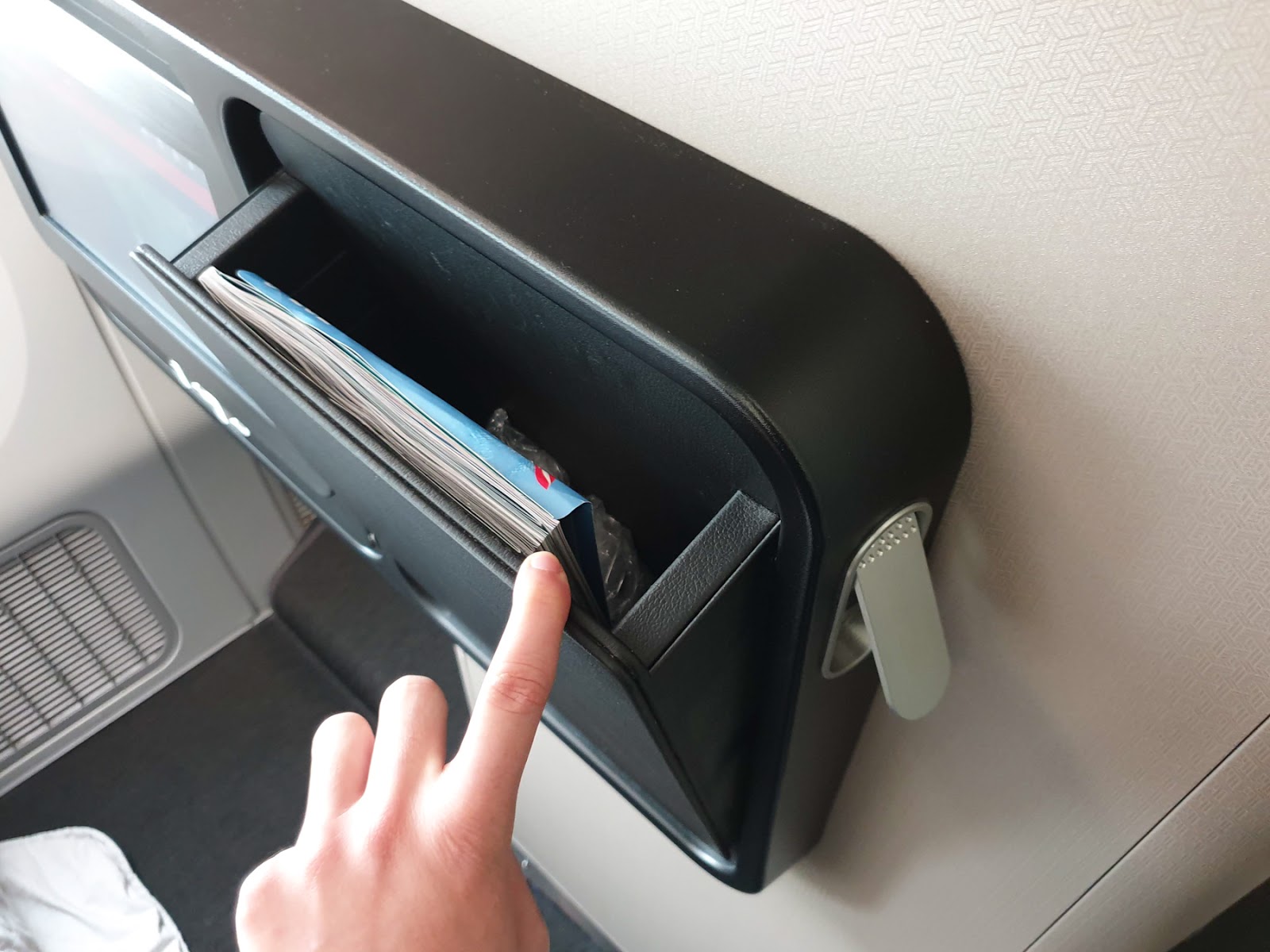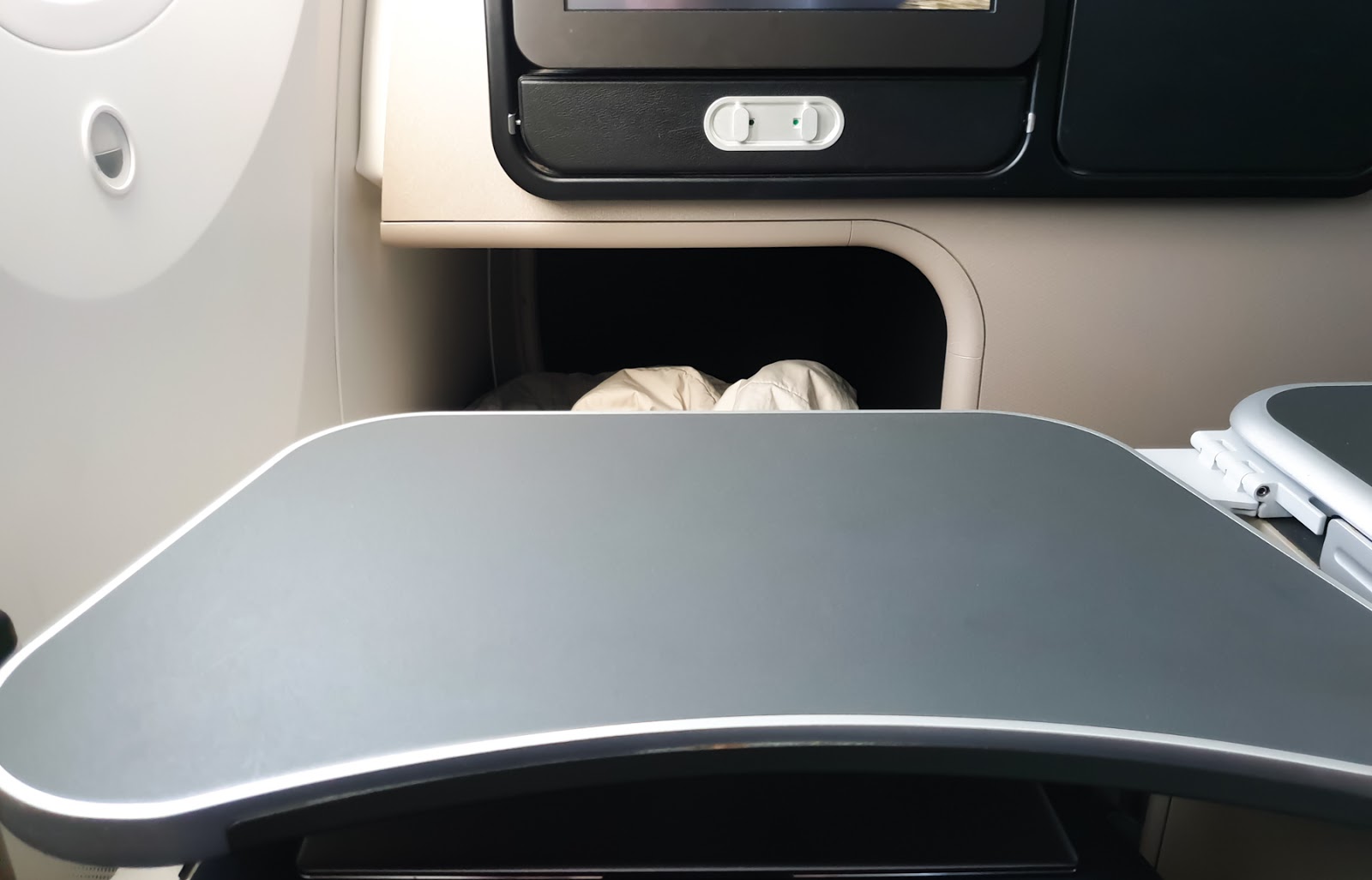 This is an excellent Business Class seat, perfect for a Melbourne-Perth flight let alone a 17-hour one to London or Los Angeles.
Food and drink
A pre-departure drink of water or proper Champagne is offered before take-off, pre-poured and ready to serve from a tray. Normal domestic flights don't usually get the French bubbly.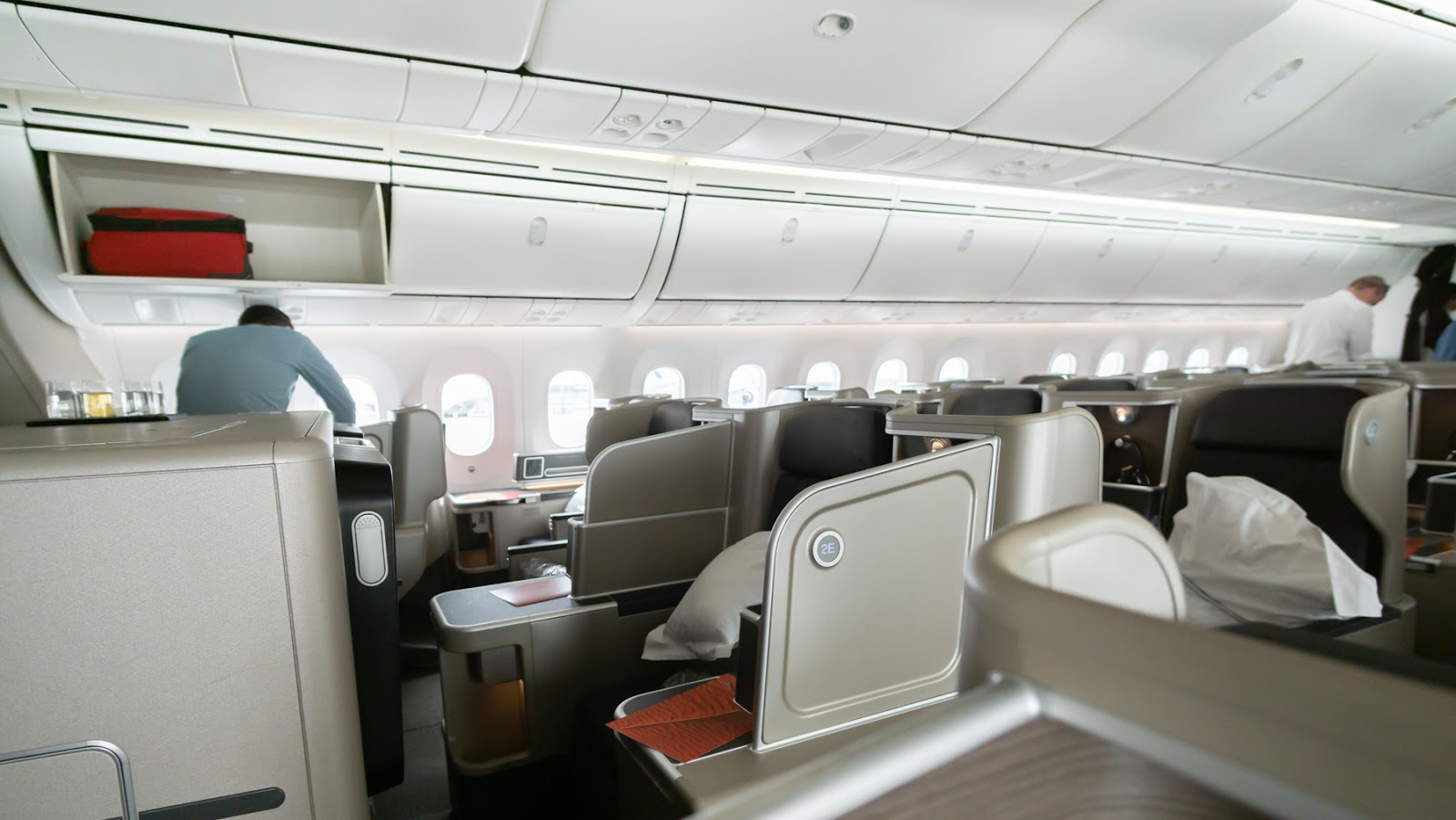 Here is the menu for the flight. The other main differences to normal Melbourne-Perth domestic flights are the extra choices for mains and desserts, plus a better collection of alcoholic beverages.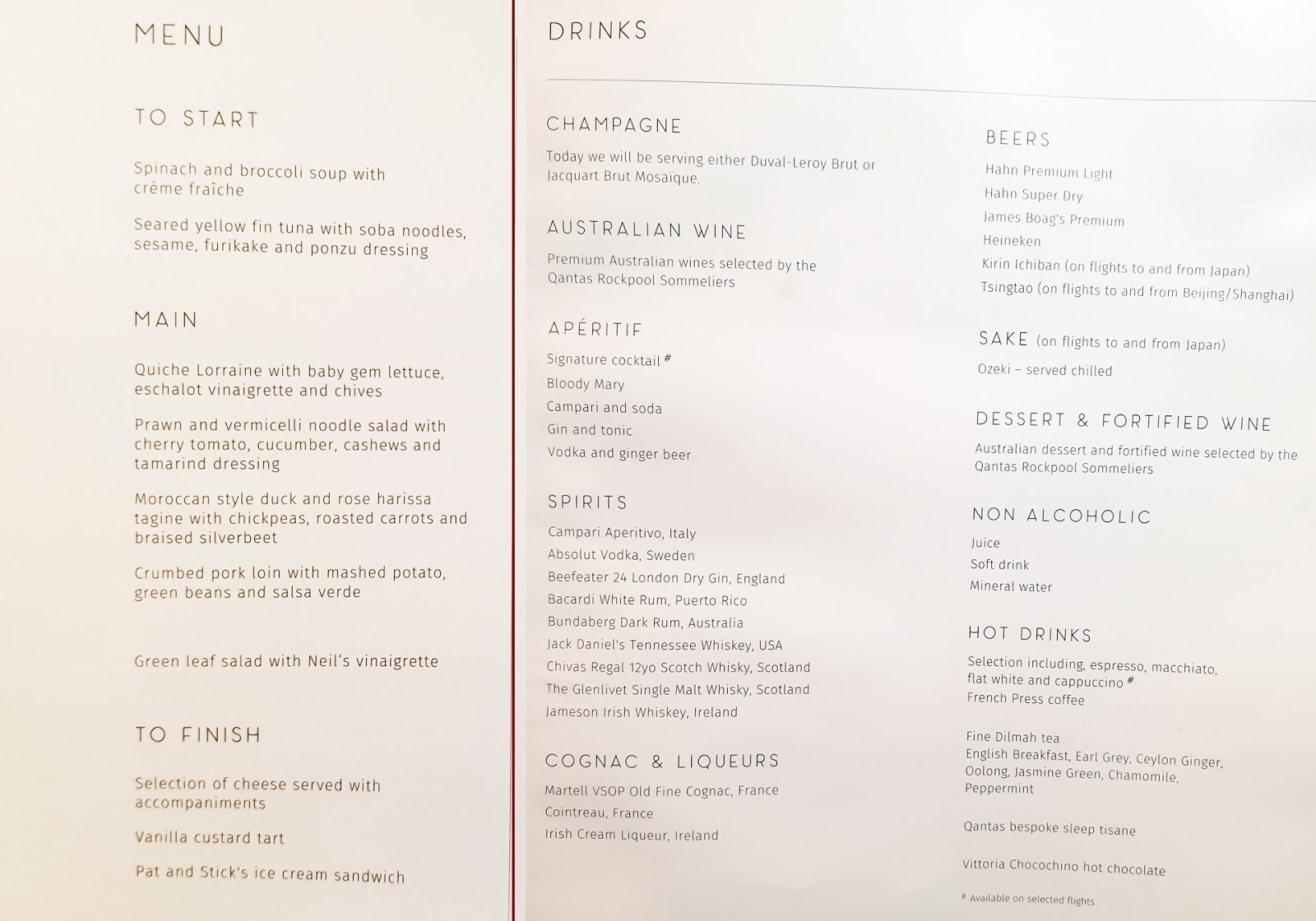 To start, I had to seared yellowfin tuna followed by the Moroccan style duck tagine. While I would have loved to try the ice cream sandwich for dessert, by this point I was just absolutely stuffed.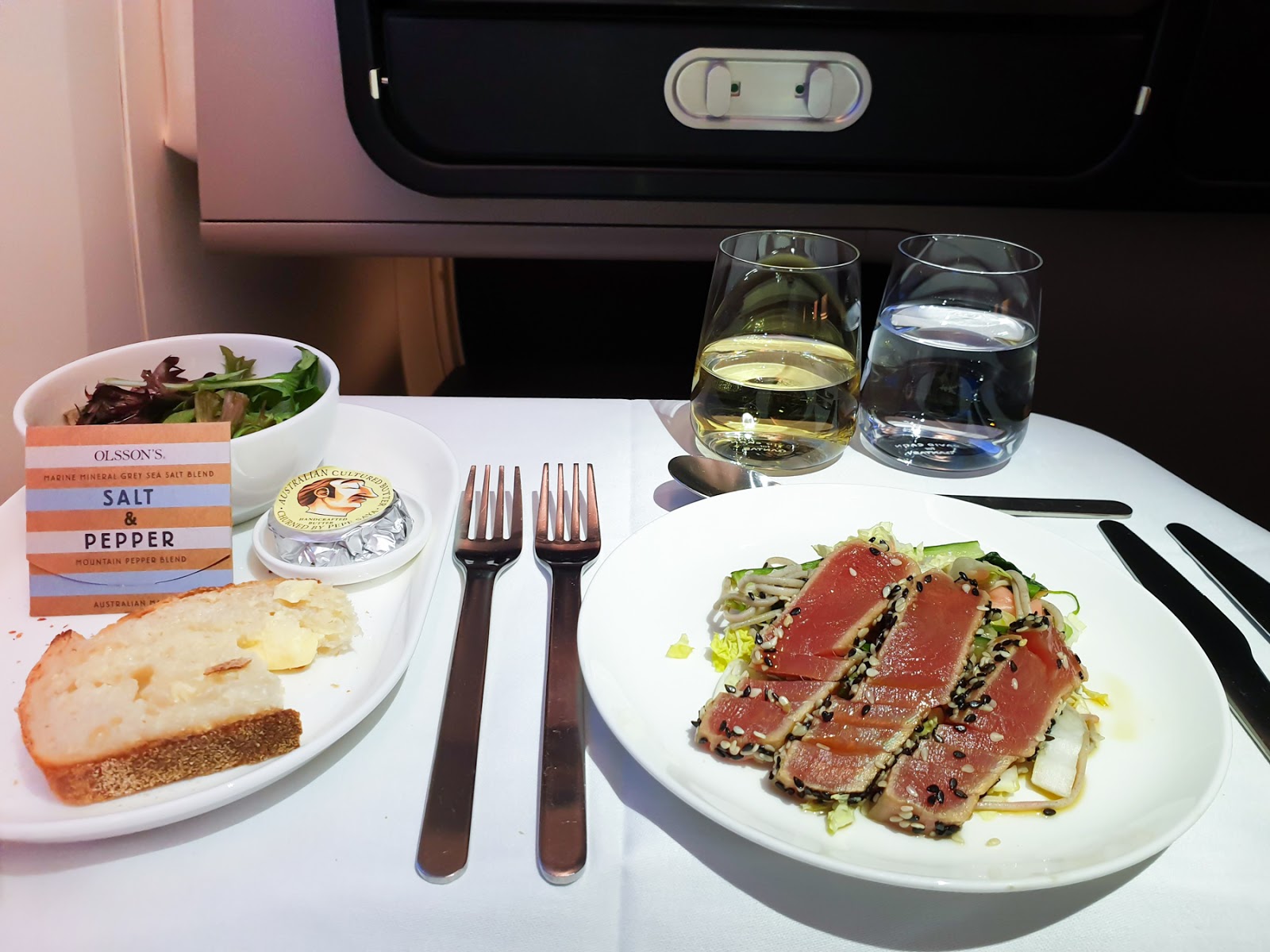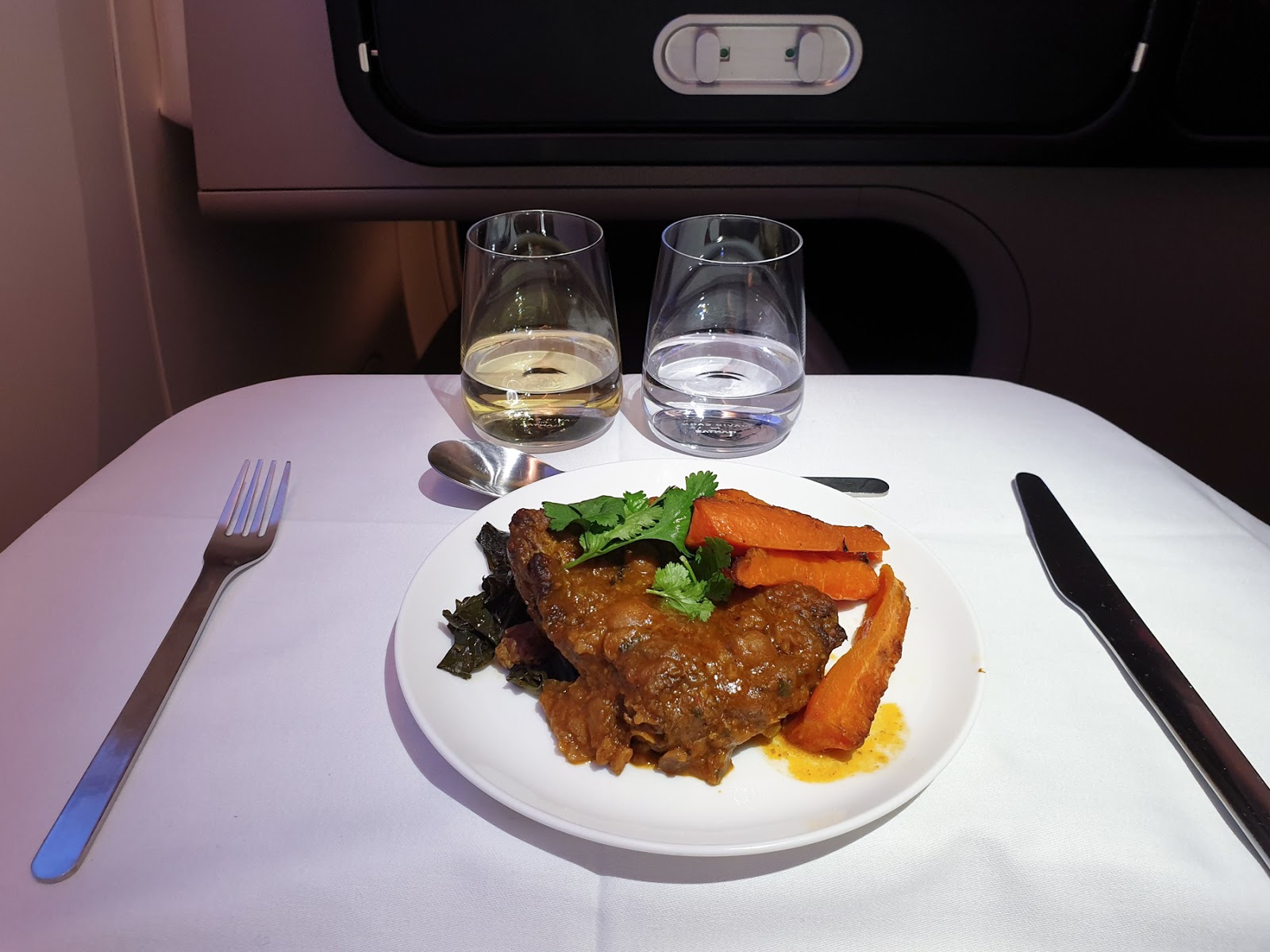 Inflight entertainment
The 15.5 inch HD inflight entertainment screens in Business Class are crisp and high quality.
They're so good, that you can clearly see all the details on the actor's faces.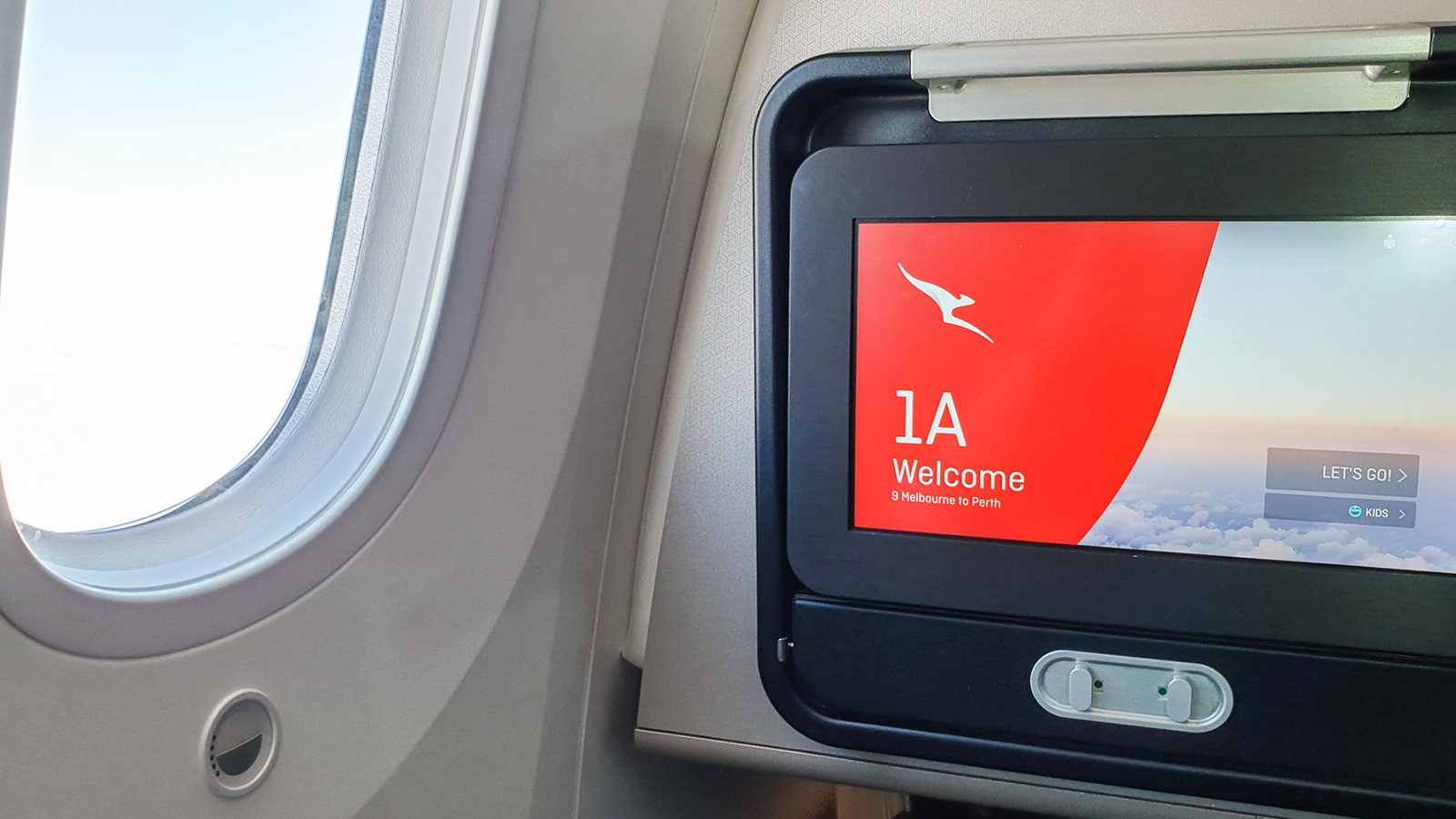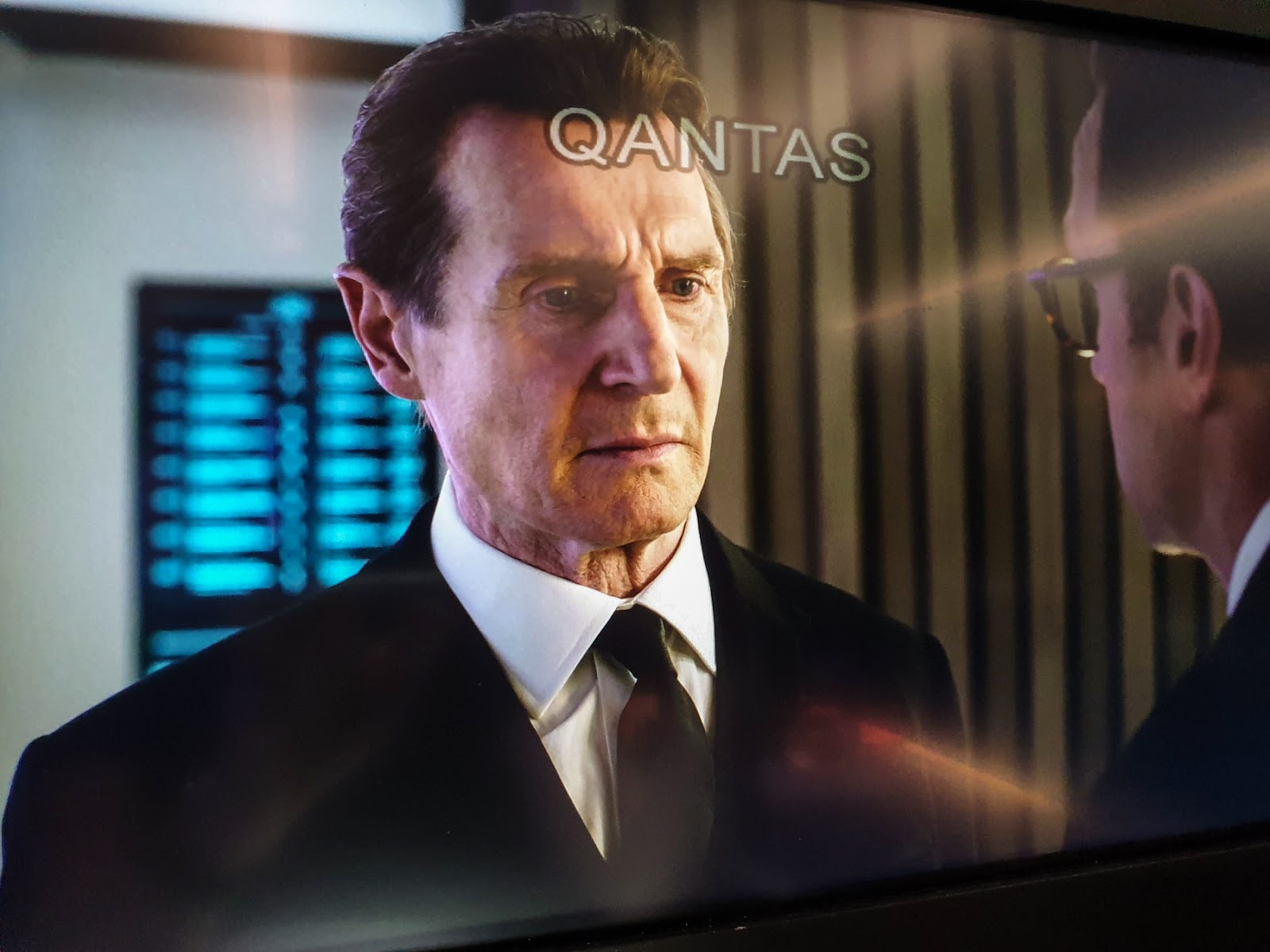 The moving map is informative and can be customised. Through the screen, you can see the menu, press the call button or turn on your reading light.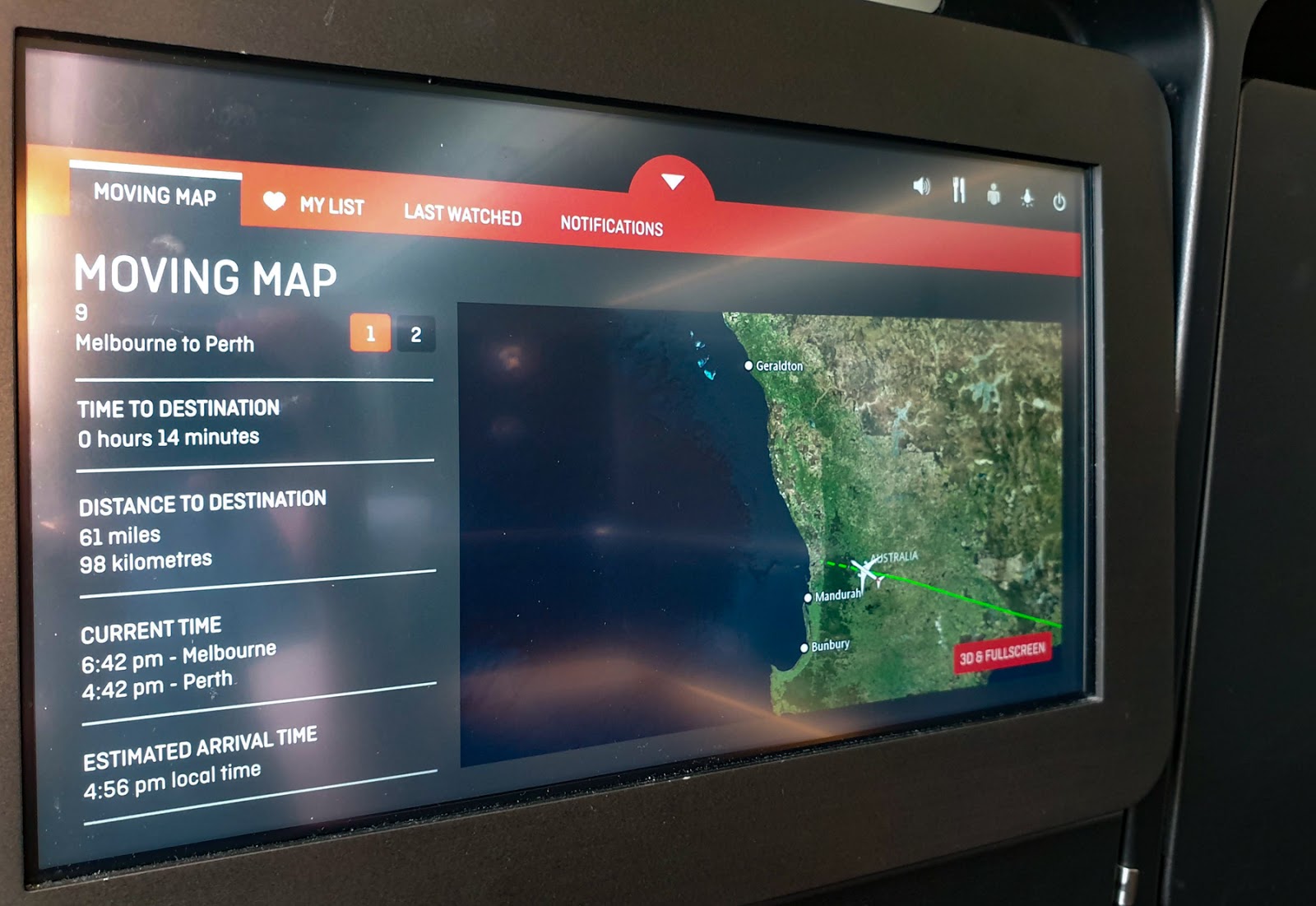 Qantas always has a really good selection of the latest movies and TV boxsets. See the latest movie highlights here.
Amenities
As expected, there are no amenity kits or pyjamas offered on this short flight. However, full bedding is provided which includes a fabulous mattress pad. The seat becomes a comfortable fully-flat bed.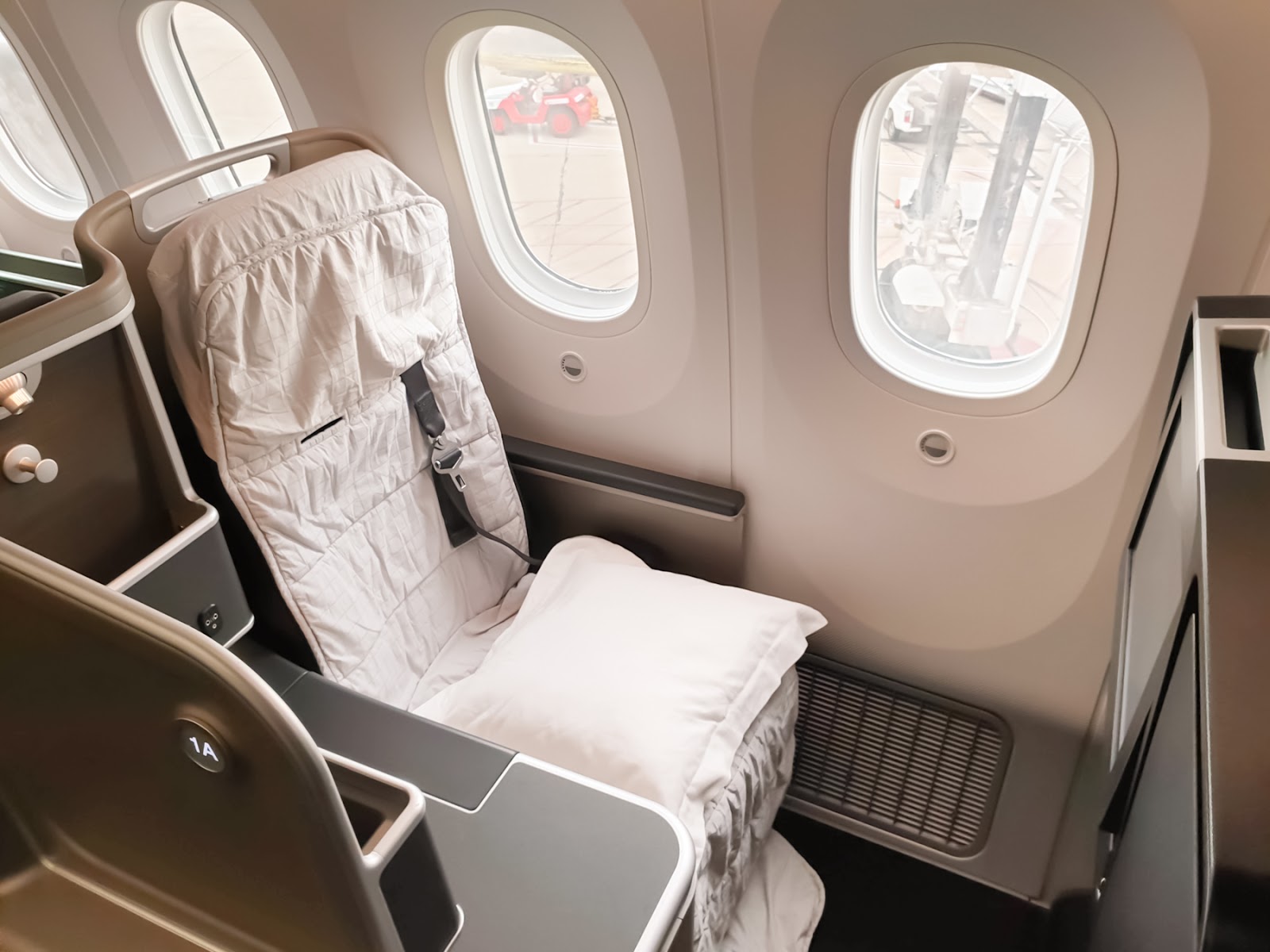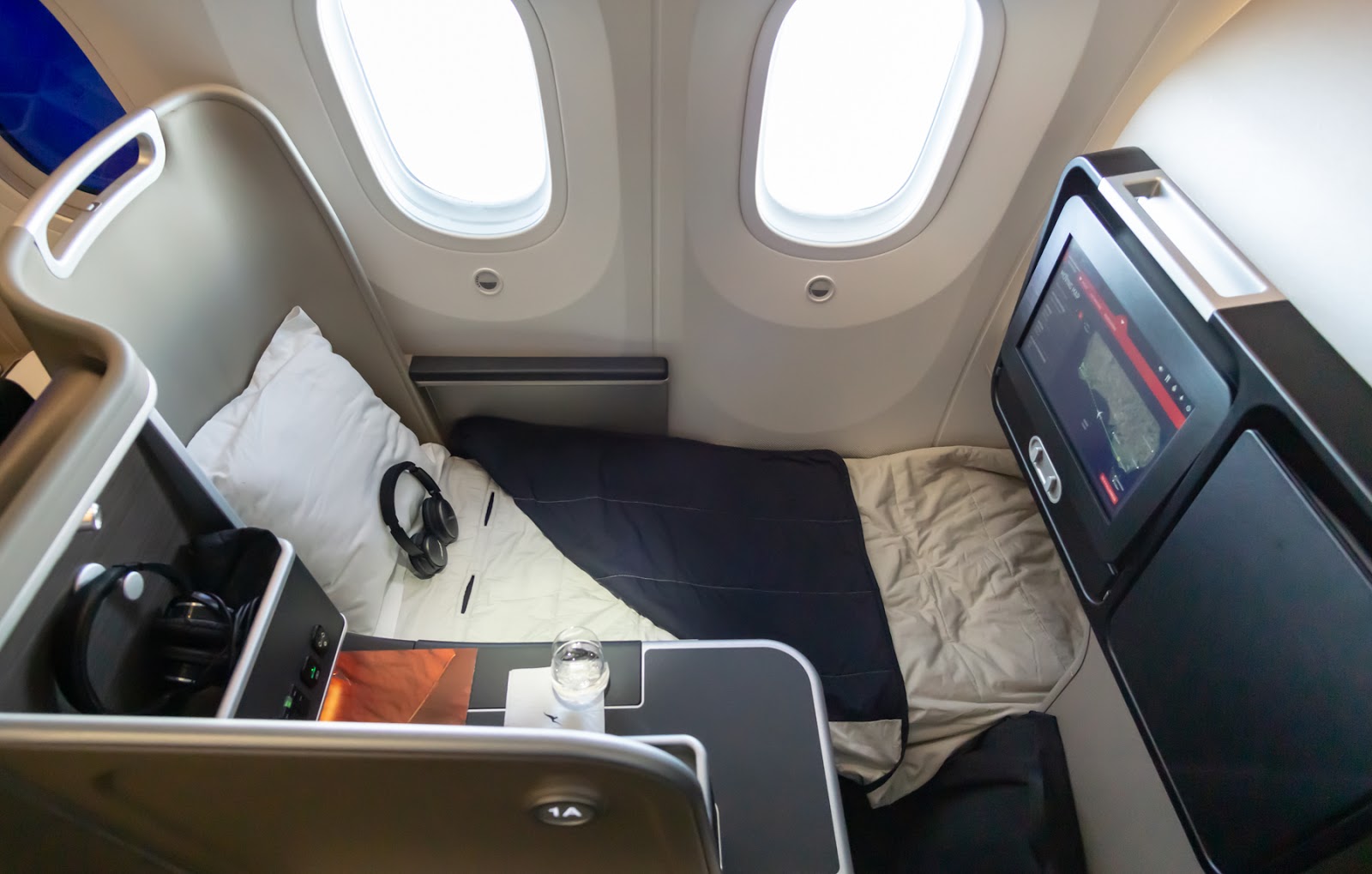 The Business Class lavatories are fairly standard in size, but clean. ASPAR hand soaps and creams are provided for a premium touch.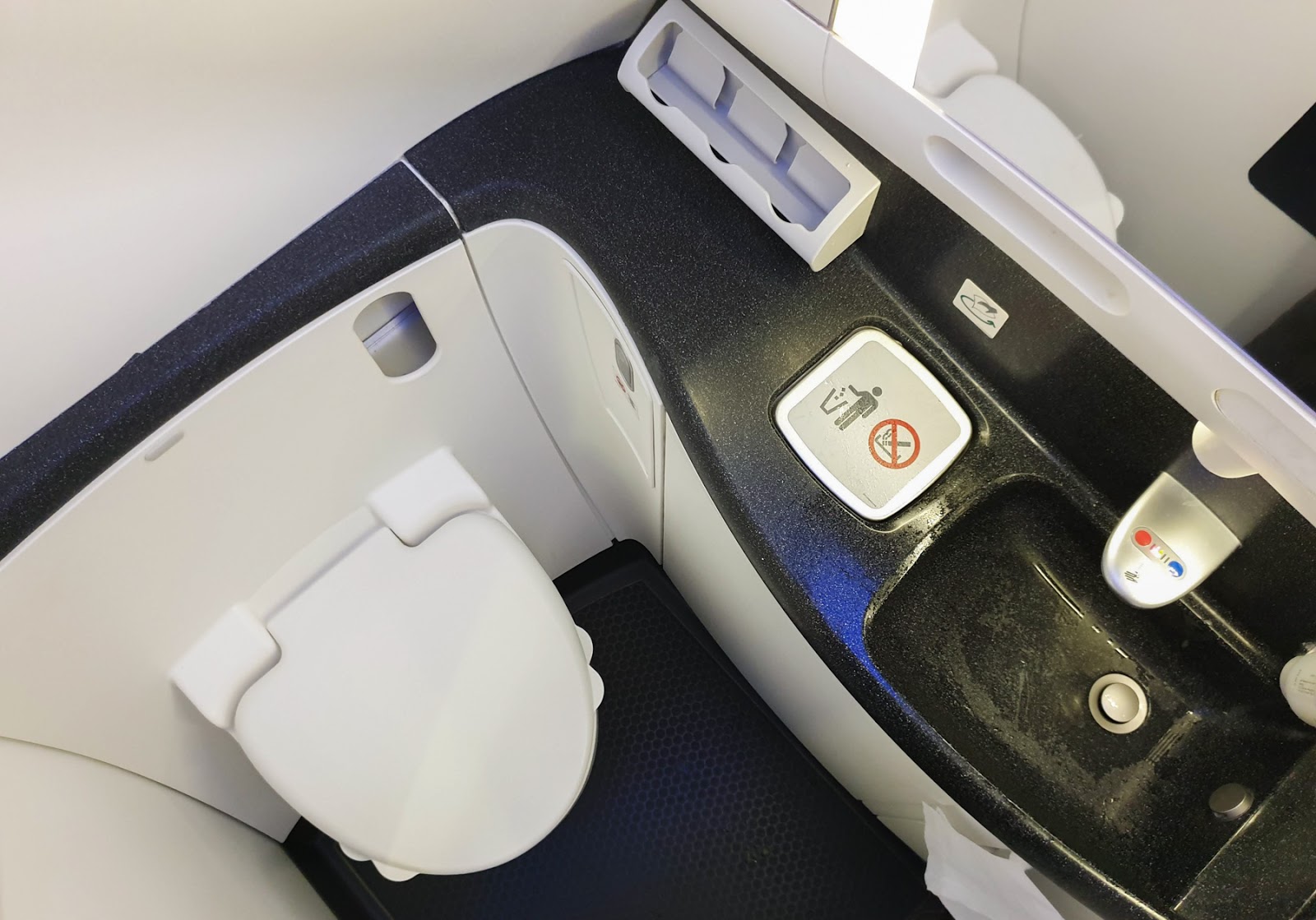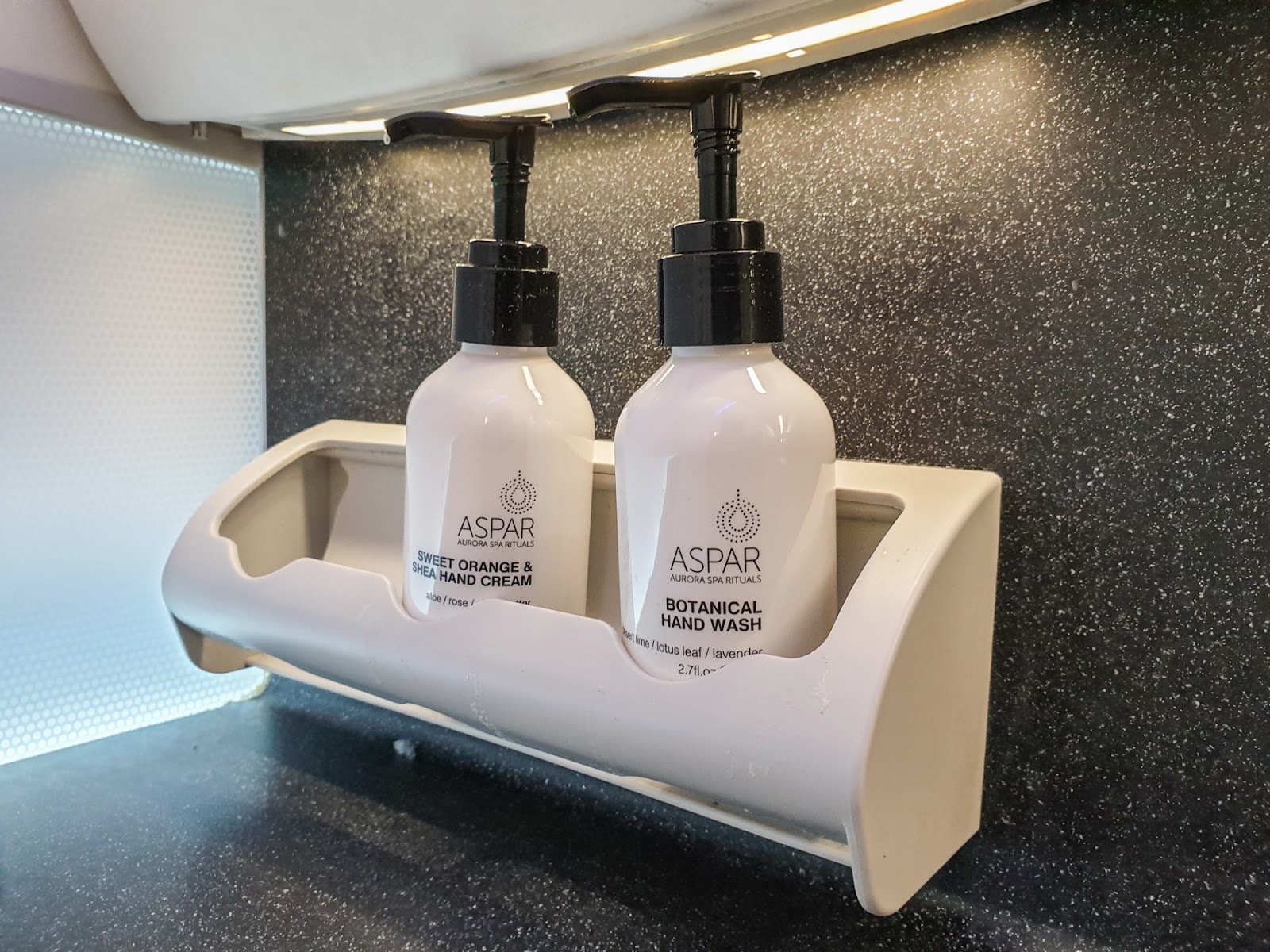 How to redeem points for this flight
There is one big problem – Qantas doesn't normally release any award seats on QF9 and QF10 at all, especially between Melbourne and Perth. If they did though, you'd theoretically need 18,000 points for Economy, 31,000 points for Premium Economy and 41,500 points for Business Class.
You will most likely have to book your fare in cash, then use points to get a Premium Economy (10,900 pts) or Business Class (27,200 pts) upgrade, which can be a bit of a gamble if you don't have status.
Summing up: why choose this flight?
I really enjoyed my Melbourne to Perth experience on QF9. The international-style service was a big step-up from the standard domestic offering, such as the Champagne and better dining options.
The newer Boeing 787-9 Business Suite is also nicer than the Airbus A330 suites, as they are more comfortable and have a better seat fabric. The icing on the cake is having First Lounge access for Platinum Frequent Flyers and higher.
Reward seat availability is practically non-existent though, and of course, the stricter airport formalities means this won't be the best option for everyone. I would do this option again if the price was right and the flight timings worked out.
What is great
Flying in a modern Boeing 787-9 including the updated Business Suite
International lounge access including the Qantas First Lounge for Platinum members
Proper Champagne and more meal options than standard domestic flights
What is not great
Basically no award seat availability for the domestic legs
Stricter airport formalities including check-in times and hand-carry rules
No WiFi at all on Qantas Boeing 787s
Qantas Boeing 787 Business Class (Melbourne – Perth)
was last modified:
April 28th, 2022
by