We'd rate Singapore Airlines' KrisFlyer loyalty program as one of the best in the world – and definitely one you should consider in Australia. Despite some shortcomings (mainly around how miles expire), the program has great award seat availability and excellent pricing. Plus, there are no carrier charges on Singapore Airlines flights, so the fees and taxes that you pay on the side are very low.
Earning KrisFlyer miles in Australia can be a tad trickier than collecting Qantas or Velocity Points. But with quite a few KrisFlyer partners to choose from, we'll show you how to rack up the miles quickly.
Why consider Singapore Airlines KrisFlyer?
There's a lot to love about the KrisFlyer program. In short, the best perks are:
Decent award availability in Business and First Class/Suites.
Good network from Australia to Singapore and beyond.
Region-based award pricing means there are some excellent sweet spots.
Access to well-regarded lounges and premium cabins.
Low co-payments on Singapore Airlines award bookings.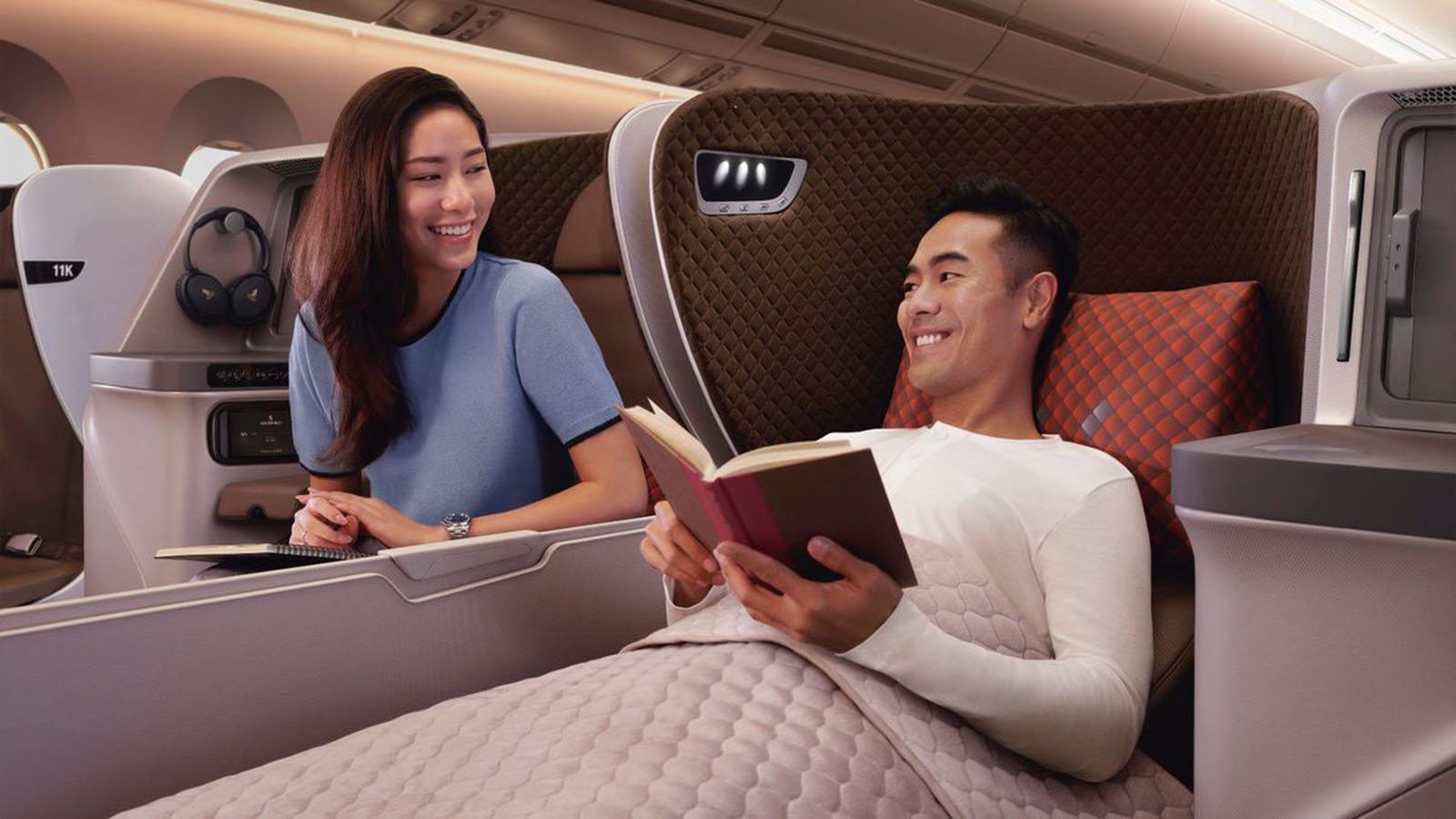 As a Perth-based writer, one of my absolute favourite award bookings is from Perth to just about anywhere in South East Asia for 36,500 KrisFlyer miles in Business Class. Whether it's just Perth-Singapore, or further afield such as Perth-Singapore-Taipei, the mileage cost is the same (and yes, the second flight from Singapore is effectively 'free'). I routinely pay under AU$100 in taxes each way.
From the eastern states, you can soar to Europe from 116,000 KrisFlyer miles in Business Class, which certainly compares favourably to 144,600-159,000 Qantas Points. Plus, you'll actually find seats on Singapore Airlines.
And if trying out Singapore Airlines' Airbus A380 Suites – shown in the featured image – is on your bucket list, the 13 hr 40 min flight from Singapore to London is yours from just 125,000 KrisFlyer miles + S$60 per person! There are up to two award seats released per day, so you can travel in absolute luxury with someone special.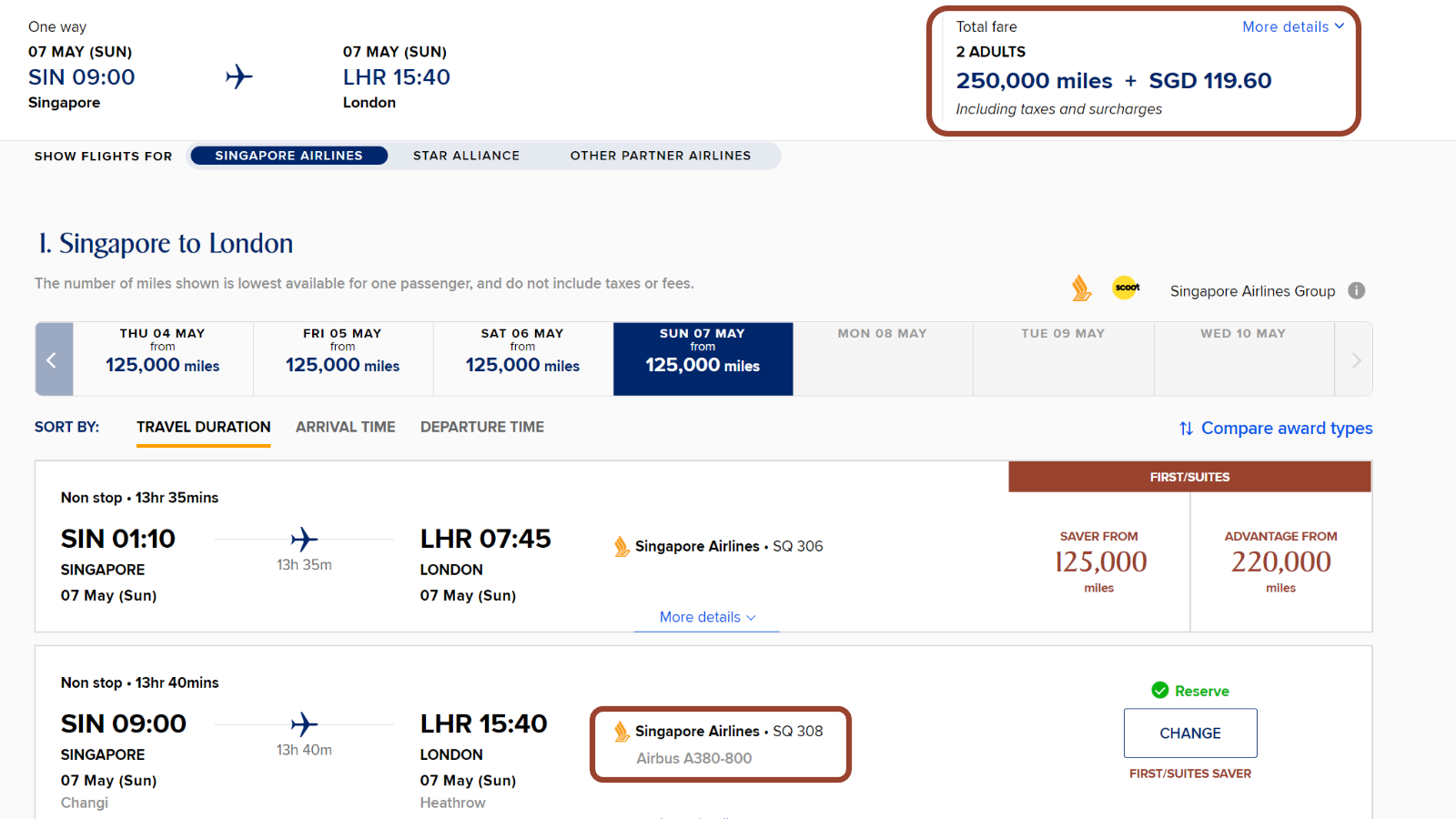 Earning KrisFlyer miles through credit cards in Australia
Unsurprisingly, wielding the right credit card can get your KrisFlyer balance soaring sooner. Here are our picks, based purely on KrisFlyer mile-earning potential. You can also browse the full list of KrisFlyer-earning credit cards.
1. American Express Membership Rewards cards
Amex's family of Membership Rewards cards have the best ongoing earn rates with KrisFlyer miles. The sign-up bonuses can be quite big as well. Membership Rewards converts to KrisFlyer at 3:1.
2. St.George Amplify reward cards
St.George Amplify offers the highest KrisFlyer earn rate for a Visa or Mastercard. Amplify Points also transfer to KrisFlyer miles at a 3:1 rate.
Ad – Scroll down to continue reading.Minimum spend, terms & conditions apply.
Earning KrisFlyer miles with Pay.com.au
Disclaimer: Point Hacks is associated with Pay.com.au
If you have business expenses and/or ATO bills, then Pay.com.au is a great way to earn KrisFlyer miles. Through the PayRewards program, you can opt to pay a 1-1.8% fee to earn PayRewards Points, which can later be converted to KrisFlyer. Of course, you'll also earn full credit card points as well.
Case study with St.George Amplify Signature card
Let's say you want to maximise your KrisFlyer mile haul from paying an AU$12,500 ATO bill. You have the St.George Amplify Signature Visa card, and the Premium plan on Pay.com.au (30 days free when you sign up).
The Pay.com.au Visa transaction fee is 1.00% with the Premium Plan. You also opt for the 2x PayRewards package at check-out, which is yours for an additional 1.8% fee. So here's how the numbers line up.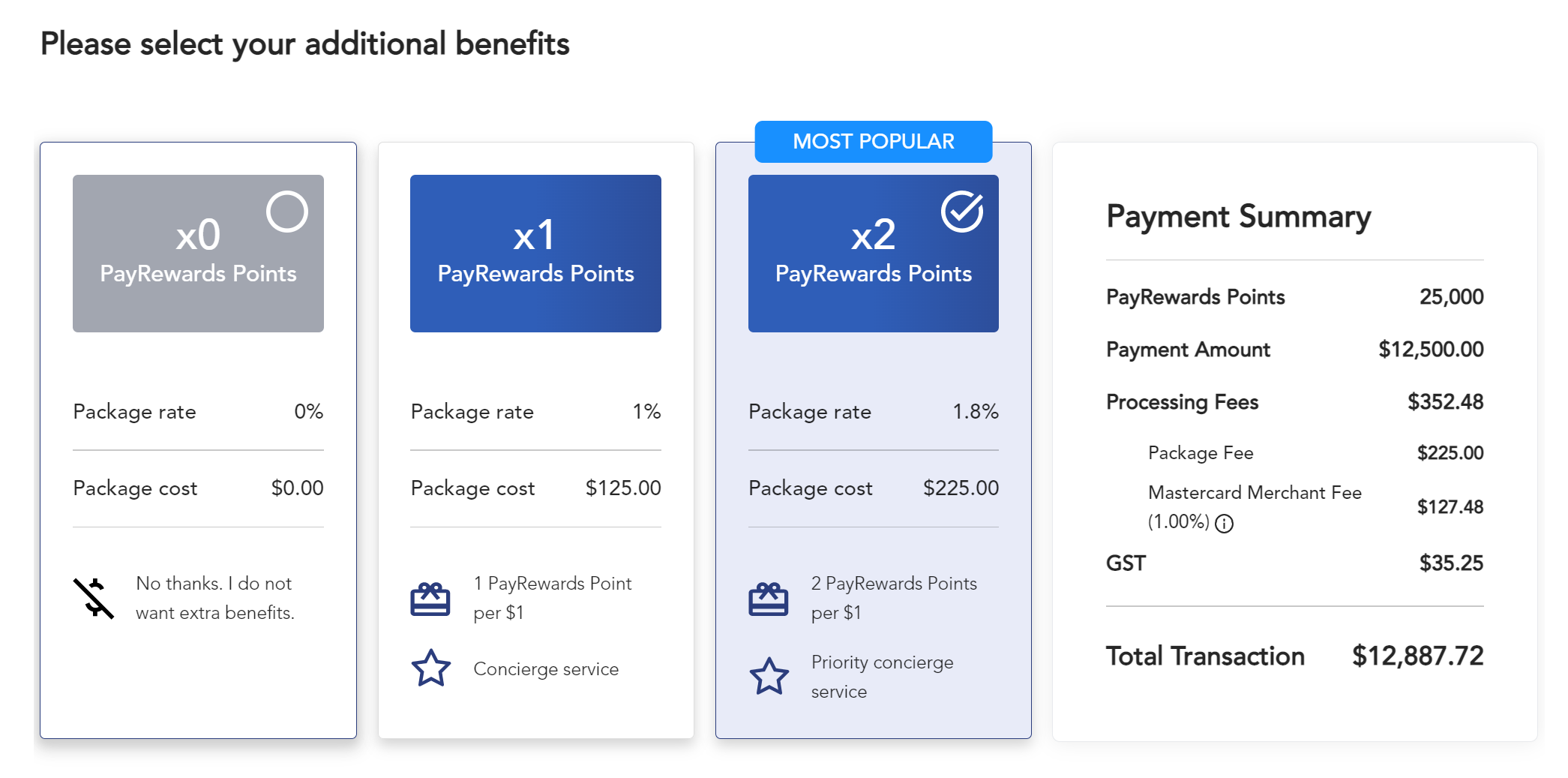 You're effectively paying AU$387.72 in fees (which may be tax-deductible). In return, you're getting:
19,330 Amplify Points worth 9,665 KrisFlyer miles
25,000 PayRewards Points worth 10,000 KrisFlyer miles
All up, that's the equivalent of 19,665 KrisFlyer Miles for AU$387. Do that twice, and you've earned a Business Class award ticket from Perth to Asia. Do that six times, and you would have earned enough miles to fly from Australia to Europe in Business Class.
Of course, if you combine that with credit card sign-up bonuses, you'll get there even sooner.
Other ways to earn KrisFlyer miles in Australia
To reach your goal sooner, you can supplement your KrisFlyer strategy with a number of other partners.
You can also transfer Velocity Points to KrisFlyer miles at a rate of 1.55 to 1 in either direction.
Summing up
It takes a bit more effort to earn KrisFlyer miles in Australia, but it's certainly doable. The quickest way is through credit card spend and using Pay.com.au, if you have business expenses or personal bills. Particularly during tax time, you can leverage a hefty ATO bill into a big chunk of KrisFlyer miles.
Once Virgin Australia brings back the Velocity-KrisFlyer transfer, it'll be even easier to boost your KrisFlyer balance. After all, it's easier to earn Velocity Points, including through a wider range of partners such as Flybuys.
As for me? After booking two trips to Europe with Qantas and Velocity Points, I've got my eyes firmly set on the Airbus A380 Suites from Singapore to London next. So I'll certainly be using these strategies to bulk up my KrisFlyer balance.
The fastest ways to earn KrisFlyer miles in Australia
was last modified:
October 15th, 2023
by