NAB is offering 100,000 Qantas Points for new cardholders of the NAB Qantas Business Visa.
The NAB Qantas Business Visa is the sister card to the consumer NAB Qantas Signature Visa Card, with a lower annual fee and lower earn rate but higher monthly points cap that's more suitable for small business.
The bonus points are available to those who spend at least $4,000 within the first two months from approval.
How you could use the bonus points from this card
All redemption figures above exclude any accompanying taxes, fees and charges. Points redemption price data is provided by a third-party. For an exact total redemption cost, please consult with the airline directly.
---
Disclaimer: These are example redemptions only and due to COVID-19 travel restrictions, some of these routes may not be currently available.
---
Digging into the details of the NAB Qantas Business Signature Visa
The card has many business-friendly features that differentiate it from the personal variant of the card.
It earns directly into Qantas Frequent Flyer at a rate of 1 Qantas Point per $1.50 spend on everyday business expenses, including to the Australia Taxation Office (ATO). The card features the ability for the account holder to determine which cardholder is credited with the points.
While the earn rate is lower than the personal variant of the card, the points cap is significantly higher, with cardholders able to spend up to $50,000 per card per statement period, which will be beneficial to many businesses with high spending potential.
Being designed for small businesses, the card comes with features that allow for the business to have full control of their spending. These features include:
Different credit limits being set for multiple cards under a single facility
Detailed monthly statements being issued per cardholder in addition to one overall summary
The card also comes with a personalised global concierge service, which aims to provide on-demand personalised assistance for such things as restaurant bookings, accessing hard-to-get tickets, or even hiring a private yacht.
Card Details
| | |
| --- | --- |
| Card | NAB Qantas Business Signature Visa |
| Loyalty Program | Qantas Frequent Flyer |
| Points earned from spend | 1 Qantas Point per $1.50 |
| Points Cap | $50,000 per card per statement period |
| Earns points at ATO | Yes - 1 Qantas Point per $1.50 |
| Insurance included | Access to NAB commercial cards unauthorized transaction insurance and transport accident insurance |
| Overseas transaction fee | 3% of the converted amount |
| Minimum Credit Limit | $5,000 |
| Minimum income requirement | Annual business revenue of $75,000 or more |
| Annual fee | $295 |
Access to NAB Expense Control
The NAB Qantas Business Signature Visa card gives you access to an app called the NAB Expense Control. Essentially a desktop and mobile app that will allow you to control your card and view all your expenses using an easy-to-understand dashboard. Features of the app include:
Card Control
Managers have full control of cards and expenses within the team. They can easily change limits and add custom rules. The solution grows with the business. Managers have full flexibility to upgrade or downgrade features based on their needs.
Expense Capture
Best-in-class experience for expense capture. Users will receive a push notification to add a receipt within seconds of completing a payment. The solution minimises effort for users by 'recognising' the image captured. Managers can pre-set categories for teams that align to their unique bookeeping requirements.
Dashboard
Managers have full visibility of expenses and transactions. They can filter by categories, employees and have full break-down in real-time. Managers can set unique alerts and notifications to stay in better control. Managers can export all data into Excel for bookeeping or reporting purposes.
Real-time Notification and Pre-Approval
Employees are empowered to easily request for pre-approved expenses. Managers receive an instant notification to action the necessary approvals.
Travel & Purchases Insurance
The NAB Qantas Business Signature Visa also offers the following complimentary insurances:
NAB Commercial Cards Unauthorised Transaction Insurance
NAB Commercial Cards Transport Accident Insurance
Unauthorised transaction insurance covers transactions that were not authorised by the business and made by cardholders, up to $20,000 per cardholder and up to $150,000 per year. Company Directors and their immediate family members are excluded.
Transport accident insurance covers cardholders for loss of life or injuries incurred while 'riding as a passenger on a conveyance during an authorised business trip'. The costs of the 'conveyance' must have been paid on the business credit card before the commencement of travel. Some examples when this cover is activated include being a fare-paying passenger, boarding or disembarking a licensed plane, tourist bus, train or ferry, or if you are travelling to or from an 'international or overseas departure port' or if you are riding in a licensed taxi, bus or hire vehicle.
It appears that this policy is designed to ensure some travel insurance coverage for employees (as cardholders) requiring light ground or air transport coverage. There is no delay, baggage or other travel insurance coverage though, this is purely for accident or death during transport—hence the name of the policy.
A copy of the PDS for each policy is found below to assist you in determining whether these insurances are suitable for your business needs.
They can be found here:
This guide references some of the benefits of insurance policies provided with this card. You should read the PDS and obtain independent professional advice before obtaining this product.
Access to Visa Premium
This card has access to Visa Premium benefits, which cover a range of categories including Lifestyle, Entertainment and Travel.
A summary of the benefits include:
Save on car rental, including fee waivers
Access to accommodation booking services and hand-picked hotels.
Special offers on VIP airport lounge access and travel assistance programs.
Exclusive discounts and complimentary gift items at duty-free retailers and shopping centres.
The value of these benefits is highly subjective and depends if and where you can use them.
Key eligibility requirements for the NAB Qantas Business Signature
In order to apply for the NAB Qantas Business Signature card, your business must meet the following criteria:
Has a turnover of at least $75,000 per year
Operate a trading ABN or ACN
Have at least 12 months of business financial data
NAB make the process of applying simple by allowing the business to upload their financial data from any accounting package software, including Xero and MYOB.
Apple Pay + Google Pay support with NAB
NAB cards support Apple Pay & Google Pay, meaning you can use their cards on your smartphone for easier payments. Find out more in our guides for each of the compatible services.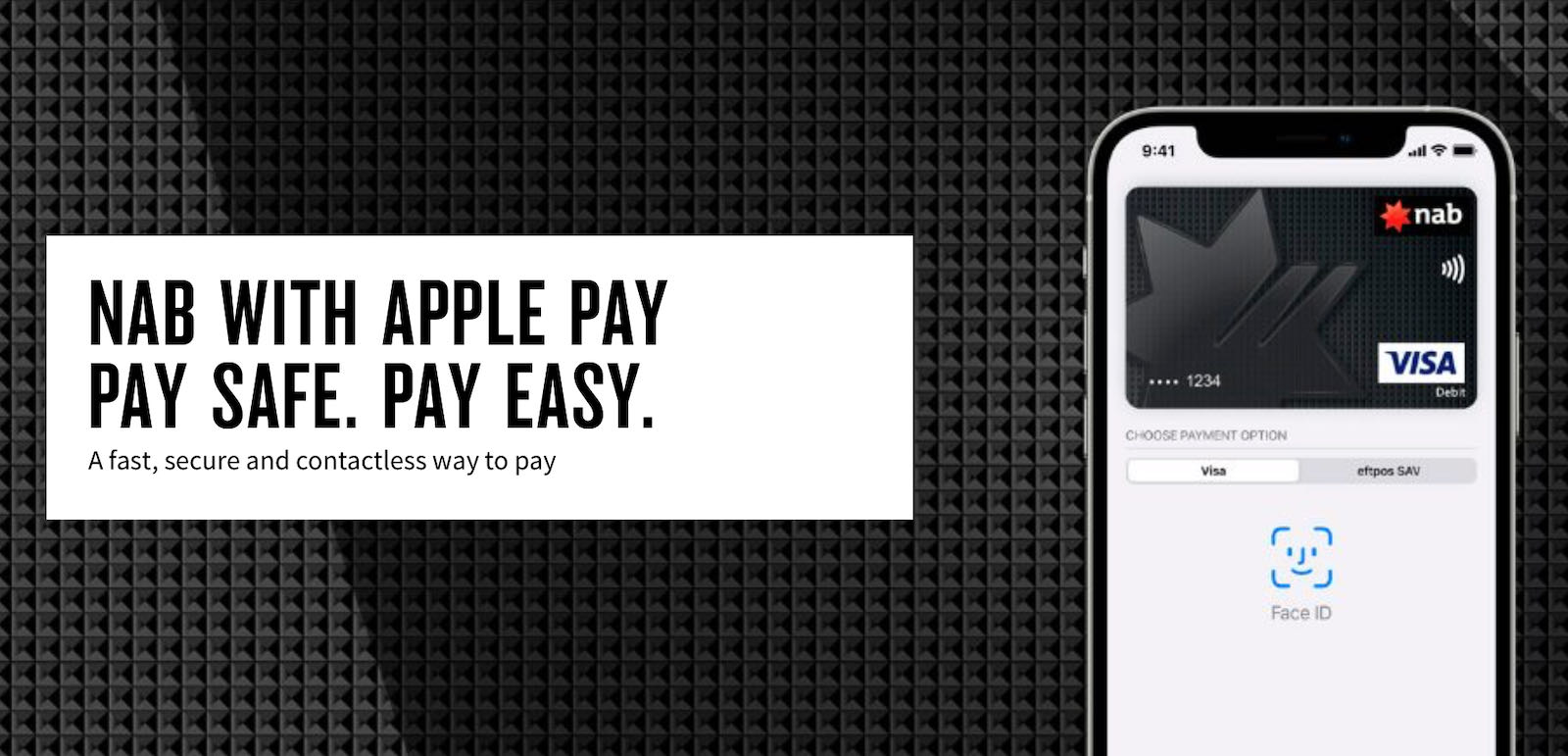 Summing up
This is one of the more appealing cards for small businesses looking to earn a competitive Qantas earn rate for a relatively low annual fee, plus it also earn points on payments to the Australia Tax Office (ATO). It comes with a high earn cap and features that allow the main cardholder to easily control the level of spend within the card facility. Participation in the Visa Premium program is also a nice feature of the card.
A downside of the card is that the complementary insurances appear to be quite limited in what they cover, and it is likely that many small businesses will need to seek additional insurance to augment the coverage provided by this card.
All in all though, a strong card worthy of consideration for small businesses that can make good use of Qantas Points.
100,000 bonus Qantas Points with NAB Qantas Business Signature Visa
was last modified:
April 22nd, 2022
by