As part of my free beginner's course to earning more points, I cover off the value of flexible points programs in a fair bit of detail.
Although advanced points-collectors are likely to understand this as a matter of course, in this post, I explore the basic concept of why flexible points programs are where it's at when it comes to 'levelling-up' your points collecting game.
This is a cut-down version of the introduction to flexible points programs introduction in the course. If you've ever wondered why programs like American Express Membership Rewards are some of the best points program options when it comes to credit card points earn, this should help.
What's a flexible points currency?
Put simply, it's where you can hold your points balance in a program that partners with other rewards programs, and allows you to transfer your points to these other partner program currencies or use them in a variety of other ways.
This flexibility gives you more value on per-point basis—why?
Each flexible points program currency has a transfer rate, like an exchange rate, between their currency and their partners' currencies. This allows you to transfer your points over to partner programs at fixed, and generally stable, transfer rates.
For example, 2 bank rewards program points may transfer to 1 Velocity point (called a 2:1 ratio).
Advantages of flexible points
You can hold onto your points now, to make a decision on how and where you use them later
You can research the best points program price and actual award availability for your intended route and dates—AwardAce, Award Maximizer and AwardHacker are good pricing comparison websites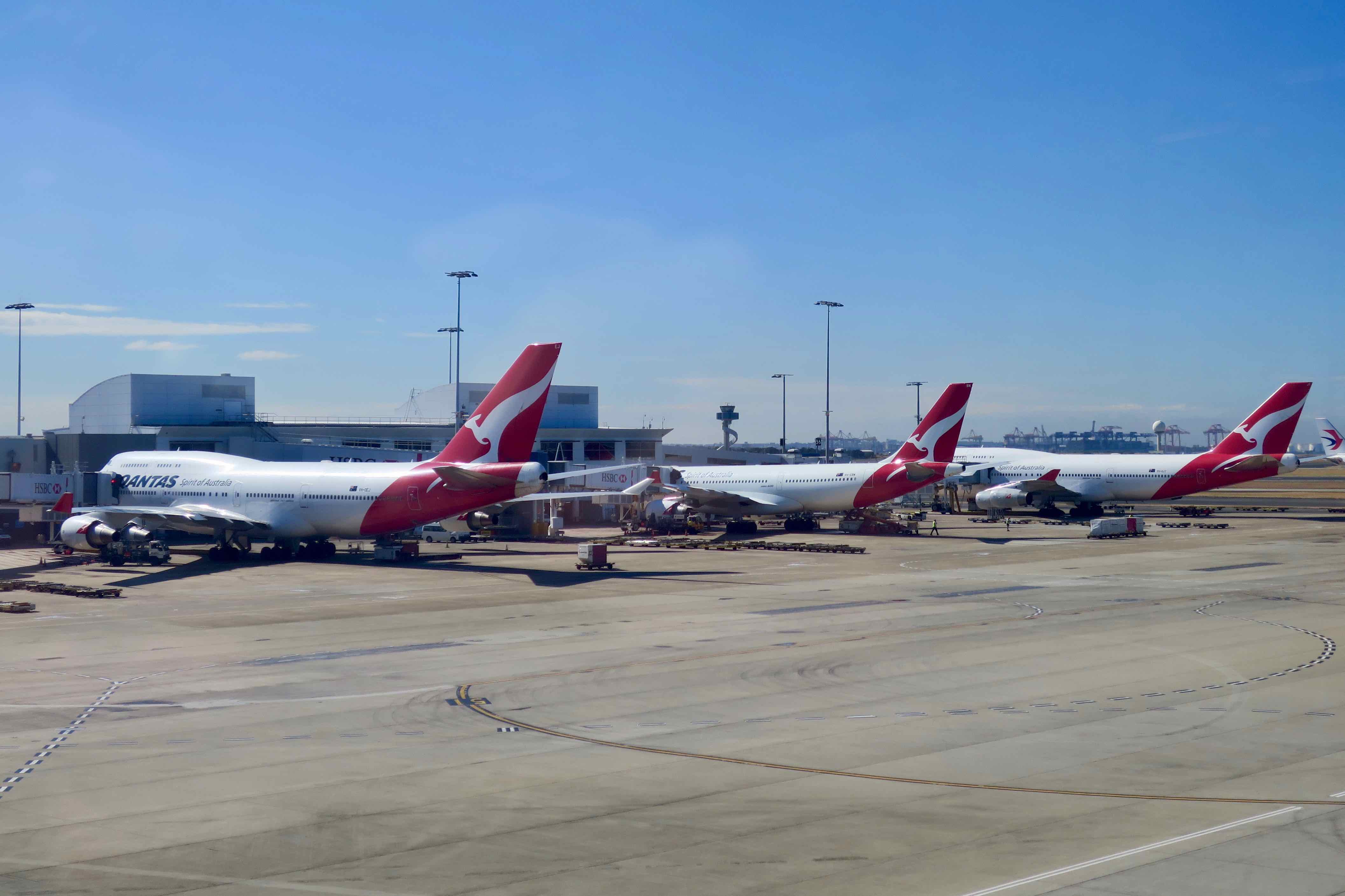 Did you know it's usually cheaper to use Cathay Pacific's Asia Miles rather than Qantas points on Qantas flights?
You will protect yourself from frequent flyer program devaluations, e.g. Singapore Airlines' KrisFlyer—at least you have the option to move your points to a different rewards program if another devalues
You can take advantage of transfer bonuses from one currency to another, e.g. for Velocity
You could cash out your points for other kinds of redemptions that can't be offered by an airline program, such as for card statement credits or experiential redemptions—just don't use your points to buy a blender
Qantas Points is one of the least friendly currencies
Qantas Frequent Flyer made the strategic decision several years ago to pull out of most of their agreements with flexible points programs and no longer partners with most of them.
This is why you see Qantas-branded cards being marketed alongside banks' Qantas Point-earning credit cards—it's what's needed for a bank to run their own rewards program, while still offering other customers the opportunity to earn Qantas Points.
Qantas Frequent Flyer, and Qantas Points as a result, therefore have their own flavour of lock-in. If you want to earn Qantas Points in bulk, then a Qantas-branded card is the most popular way to do it, but that leaves you tied to Qantas Points.
If Qantas feels like devaluing their program and increasing points prices (which they, like most programs, will inevitably do), they can go ahead with it and there's nothing you can do about it. Your Qantas Points have to be used with Qantas redemption opportunities only.
That's not to say Qantas Points have no use or value—they do.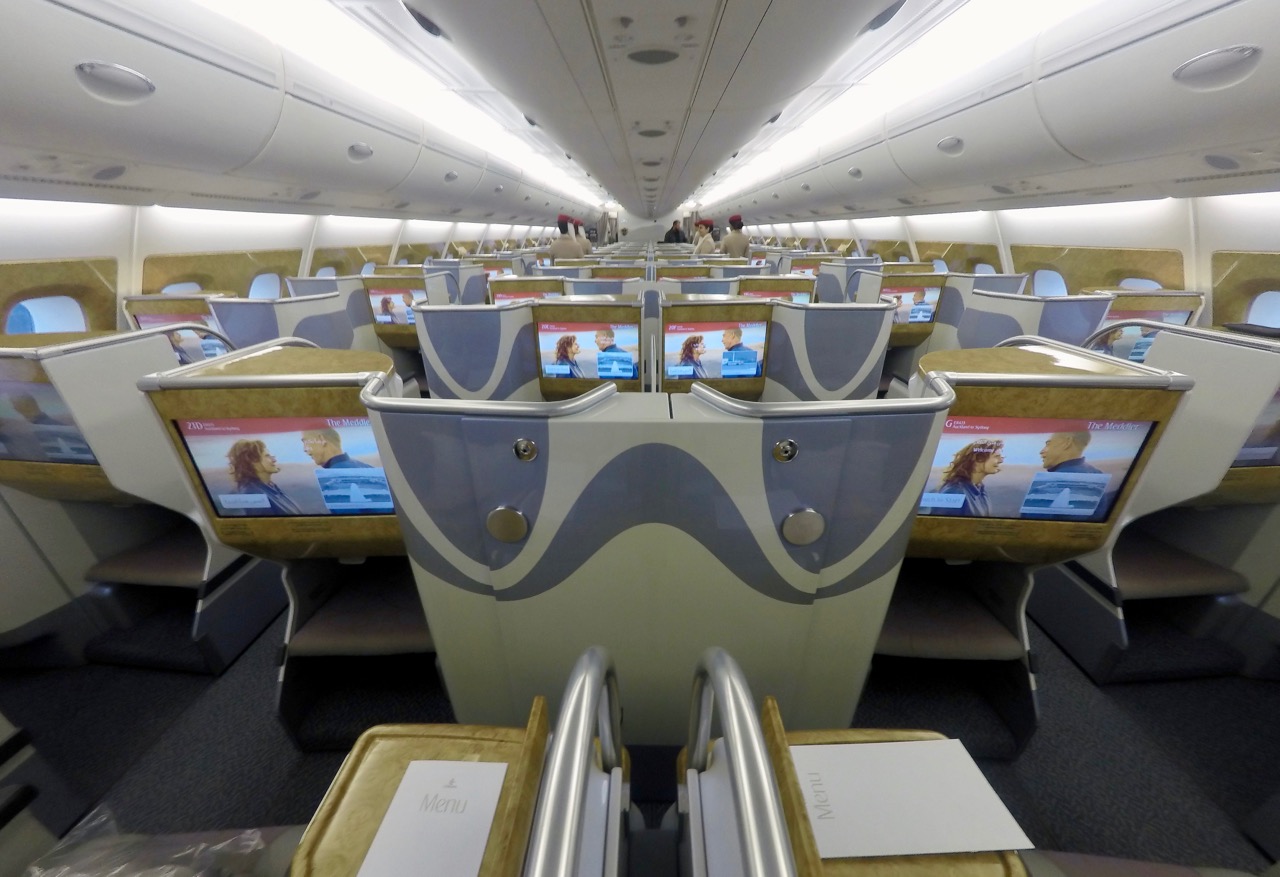 One way to maximise your Qantas Points is to use them for Emirates Business and First Class flights
It's more that you should be aware of locking yourself into Qantas Points as your main points currency and to understand that if you are going after Qantas Points, then you are focusing on their program in its entirety.
This guide takes a look at whether you should choose a credit card that earns flexible points or Qantas Points.
Velocity and KrisFlyer, by comparison, work with a range of banks as flexible points program partners and have engineered a partnership that allows them to offer points transfers between their programs too.
What are some examples of flexible points currencies?
Most credit card rewards programs are flexible points currencies, such as American Express Membership Rewards and Westpac Altitude Rewards.
Likewise, most hotel loyalty programs are flexible currencies—Marriott Bonvoy, Hilton Honors and World of Hyatt all allow you to earn points in their own currencies and then transfer them to airline rewards. Whether this is a good deal depends on a number of factors—often it's not though.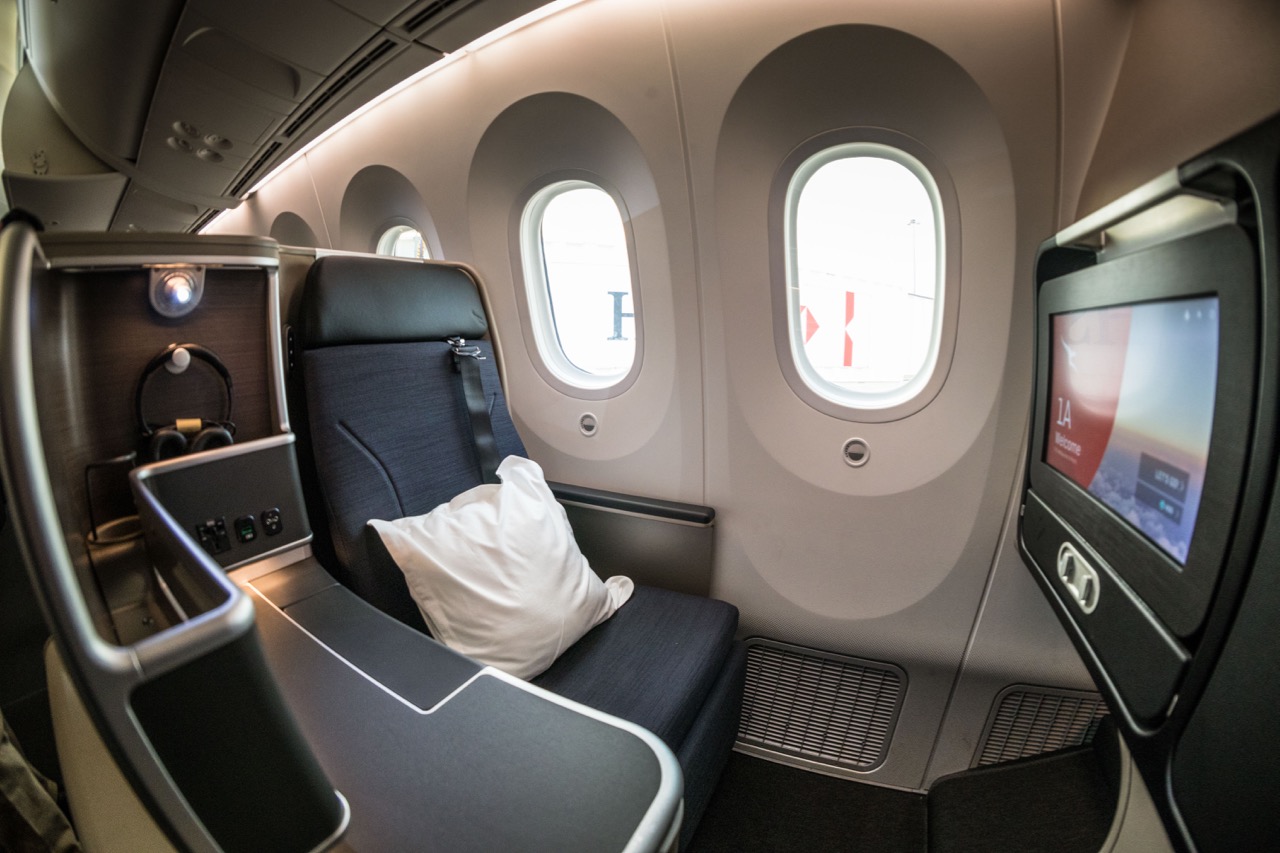 Did you know you can transfer your Amex points to Marriott Bonvoy and then onward to Alaska Airlines Mileage Plan to fly Qantas 787 Business Class from Australia to New York with a free stopover in LA?
Most frequent flyer programs, globally, are fixed currencies with no outbound transfer partners. I'm asked all the time if it's possible to merge frequent flyer point balances across different programs and 99% of the time the answer is no. However, between Velocity and KrisFlyer as well as British Airways Executive Club and Iberia Plus are notable exceptions.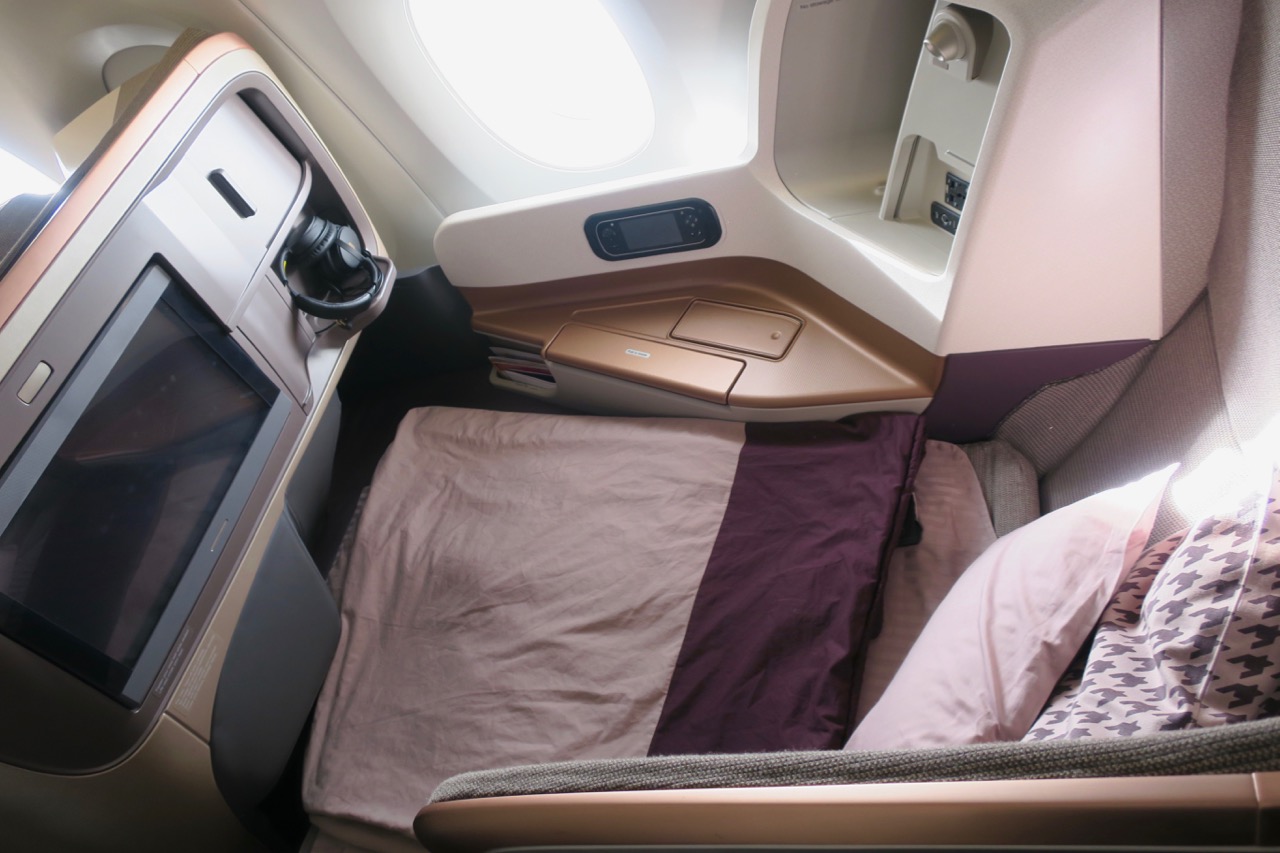 If you can't find award availability for Singapore Airlines flights through Velocity but you can through KrisFlyer, you can transfer your points from the former to the latter
Most banks and credit card companies have their own rewards program
Most of you will know that there is a range of different credit cards to choose from. You are probably also aware that there are several branded airline cards associated with Qantas and Velocity and with the bank's own points program cards.
The biggest providers of flexible points programs are the big banks, as I outlined before. If you want to get into the details of each of them, you can read full guides to these here:
Which is the best flexible points credit card program?
Ah, the million dollar question, to which, unfortunately, the only answer is: 'for what?' It depends on the credit card you pick from that bank's range and what you intend to use the points for.
Here are some of the facts though:
Most flexible points programs offer at least as many points on a point per $ basis as airline-branded credit cards (with some exceptions you need to look out for)
American Express Membership Rewards has the widest range of airline transfer partners across their full card range, including the main three of value for our region: Velocity, KrisFlyer and Asia Miles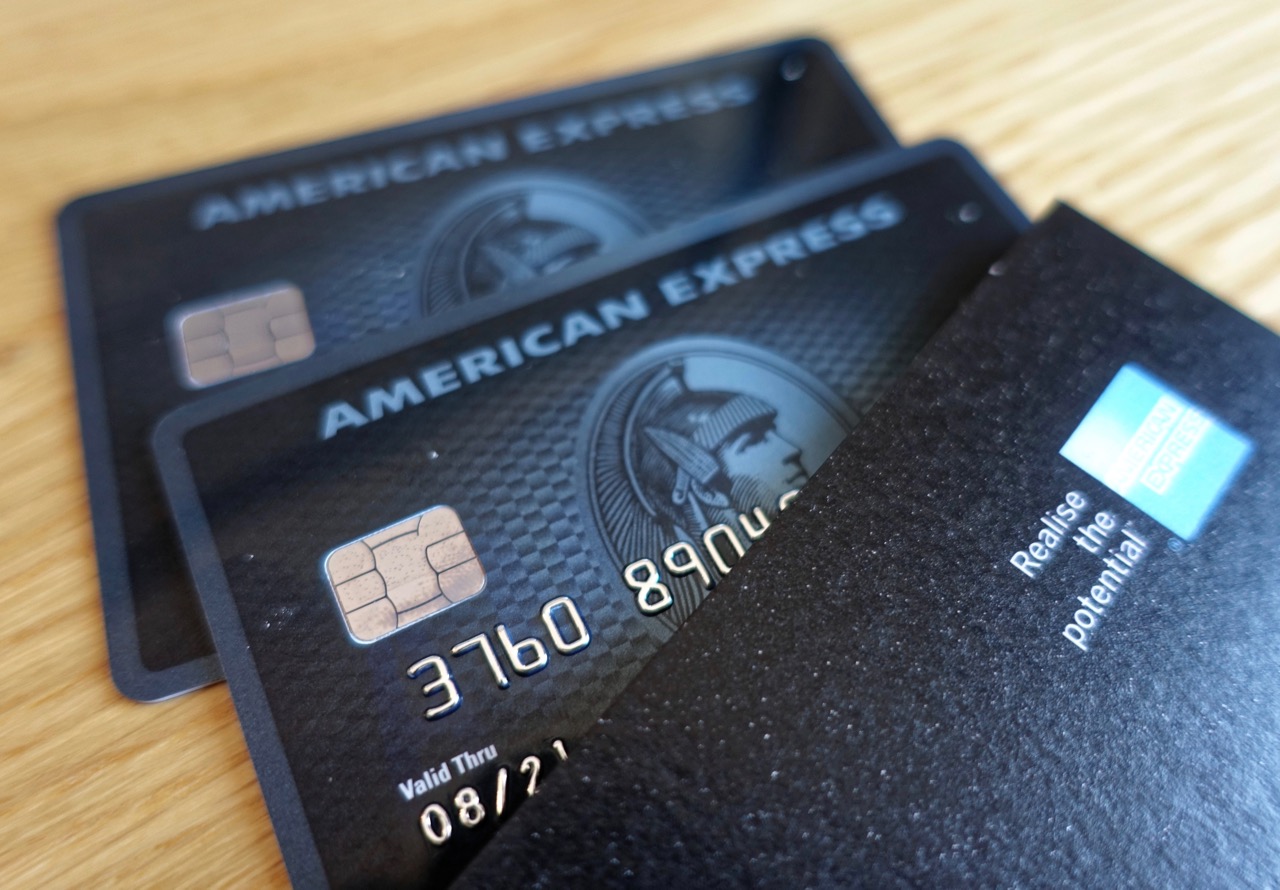 Earning American Express Membership Rewards points with a card like the Explorer or Platinum Edge is a great points-collecting strategy
Most of the major banks partner with Velocity and KrisFlyer across their full card range
A lesser number partner with Cathay Pacific's Asia Miles program, e.g. Citi Rewards only does this for its most expensive card, the Citi Prestige
Citi Rewards partners with a huge number of foreign airline partners with their Citi Prestige card but only a few of them make any sense to use, e.g. Air France/KLM Flying Blue
American Express and Westpac also offer business cards tied into their loyalty programs—business spend is one of the best ways to earn the most points from credit card use
What are the downsides to flexible points programs?
There aren't too many. In short, flexible points programs add complexity to your strategy:
You'll spend time and mental overhead keeping on top of where you should transfer your points (but I'm a nerd, or masochist, and enjoy it)
Although you can transfer your points on demand over to partner programs, this can often take anywhere from 24-72 hours (or sometimes more)
Flexible program currencies often involve much more mental overhead to work out which will earn you the most points from your spend and what the actual, effective point per $ spent on a comparison basis is.
Then, the time spent waiting for points to transfer over to the partner once you've made a decision to redeem them for a specific flight can be nailbiting, with the possibility of those flights being booked by someone else before the points arrive in your frequent flyer account.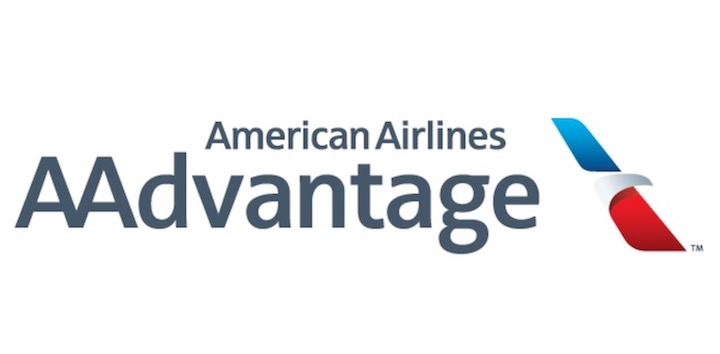 If you are waiting on points to transfer over to Qantas or Asia Miles for travel on a oneworld partner, try placing a free hold on the award seat through AAdvantage
Summing up
Flexible points programs are primarily associated with credit cards and hotel programs
The flexibility also adds value to the points you can earn in these programs versus earning points directly into a frequent flyer account
Flexibility can also help protect you against some of the headaches of frequent flyer programs, e.g. devaluations or lack of award seats with one airline programs versus another
You'll trade off that flexibility for time and mental overhead in managing these points, research in understanding their partners and deciding where to transfer them when you want to redeem them
There's no right or wrong approach, though. If you prefer earning points directly into frequent flyer programs from your credit card for simplicity (and often, points maximisation into that program from your spend), then go for it.
Which flexible points program/s is/are in your wallet? Are you happy to trade off earning directly over flexibility in your points?
Why flexible points are the way to go
was last modified:
March 16th, 2020
by