In this guide, we take a look at the oneworld Alliance, a global airline alliance founded in 1999. We focus specifically on its carriers that fly into Australia and their respective frequent flyer programs.
What is oneworld?
The oneworld Alliance is one of 3 major global airline alliances, alongside Star Alliance and the SkyTeam alliance. It's the smallest of the 3, but arguably boasts a top-notch selection of partners.

The alliance currently includes 14 member airlines, 8 of which fly into Australia. These are highlighted in bold:
Alaska Airlines
American Airlines
British Airways
Cathay Pacific
Finnair
Iberia
Japan Airlines
Malaysia Airlines
Qantas
Qatar Airways
Royal Air Maroc
Royal Jordanian
S7 Airlines
SriLankan Airlines
Oneworld also launched oneworld connect in 2018 as a way for smaller airlines to join the alliance. Currently, only Fiji Airways is a member.
Frequent flyers of oneworld member airlines are able to earn points or miles and status credits when flying with other oneworld airlines. The alliance spans more than 1,050 destinations in 181 countries, so there are plenty of opportunities to earn and redeem within the alliance.
With such global coverage, it's not just big cities like London, Paris and New York that are on the cards. Why not jet off to explore other exotic destinations and those off-the-beaten-track like Havana, Sebastian or Ketchikan?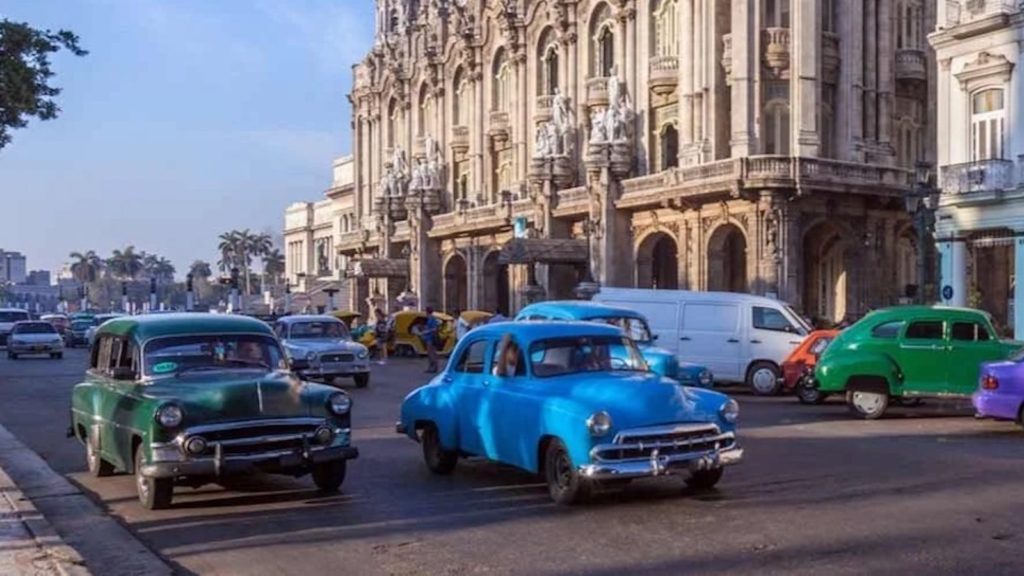 What is oneworld Priority?
Elite members of each oneworld frequent flyer program enjoy standardised premium benefits across the board, called 'oneworld Priority'. There are 3 common tiers across oneworld member airlines, which correspond to a particular status level with the respective carrier.
Represented by coloured ovals, the 3 oneworld tiers are:
For example, with Qantas Frequent Flyer, Ruby corresponds to the Silver status level, Sapphire to the Gold status level, and Emerald to Platinum and Platinum One status levels. These vary by airline. You can find corresponding oneworld tiers for other member airlines here.
The video below highlights the consistency of benefits offered (in this case priority boarding).
With oneworld Priority, eligible frequent flyers can access the following benefits when travelling with any oneworld Alliance airline in any travel class. These include:
Oneworld Ruby, Sapphire and Emerald members
Access to priority Business Class check-in
Access to preferred or pre-reserved seating
Priority on waitlists or on standby
Oneworld Sapphire and Emerald members
Priority boarding
Priority baggage handling
Extra baggage allowance
Access to International Business Class lounges (and domestic Qantas Clubs)
Oneworld Emerald members
Access to priority First Class check-in
Fast track at security lines
Access to International First Class lounges (and domestic Qantas Business Lounges)
You can find further information here.
There is no universal 'oneworld frequent flyer program'. To enjoy the benefits of (one)world-wide perks, you'll need to join a member airline's individual program, such as Qantas Frequent Flyer.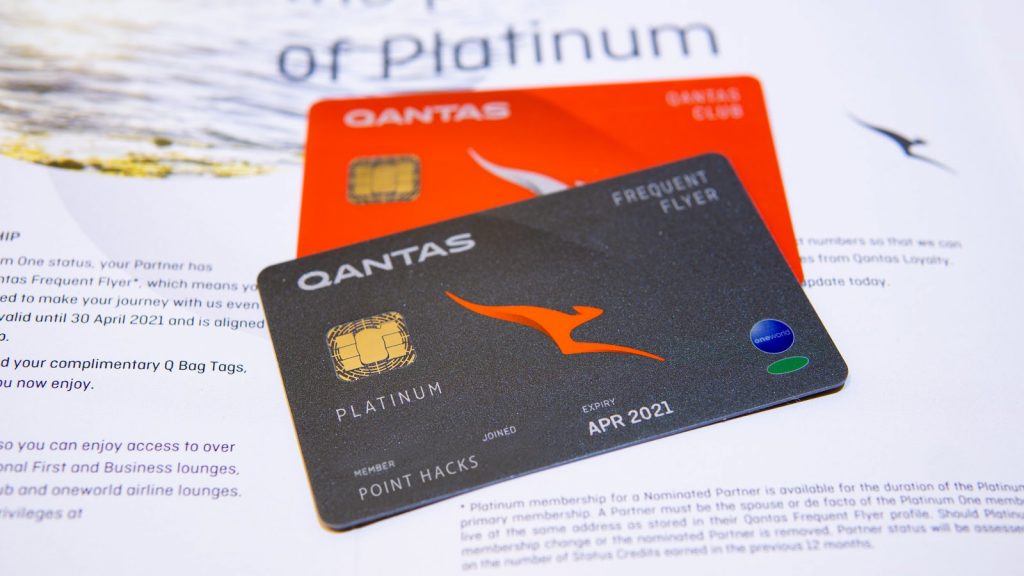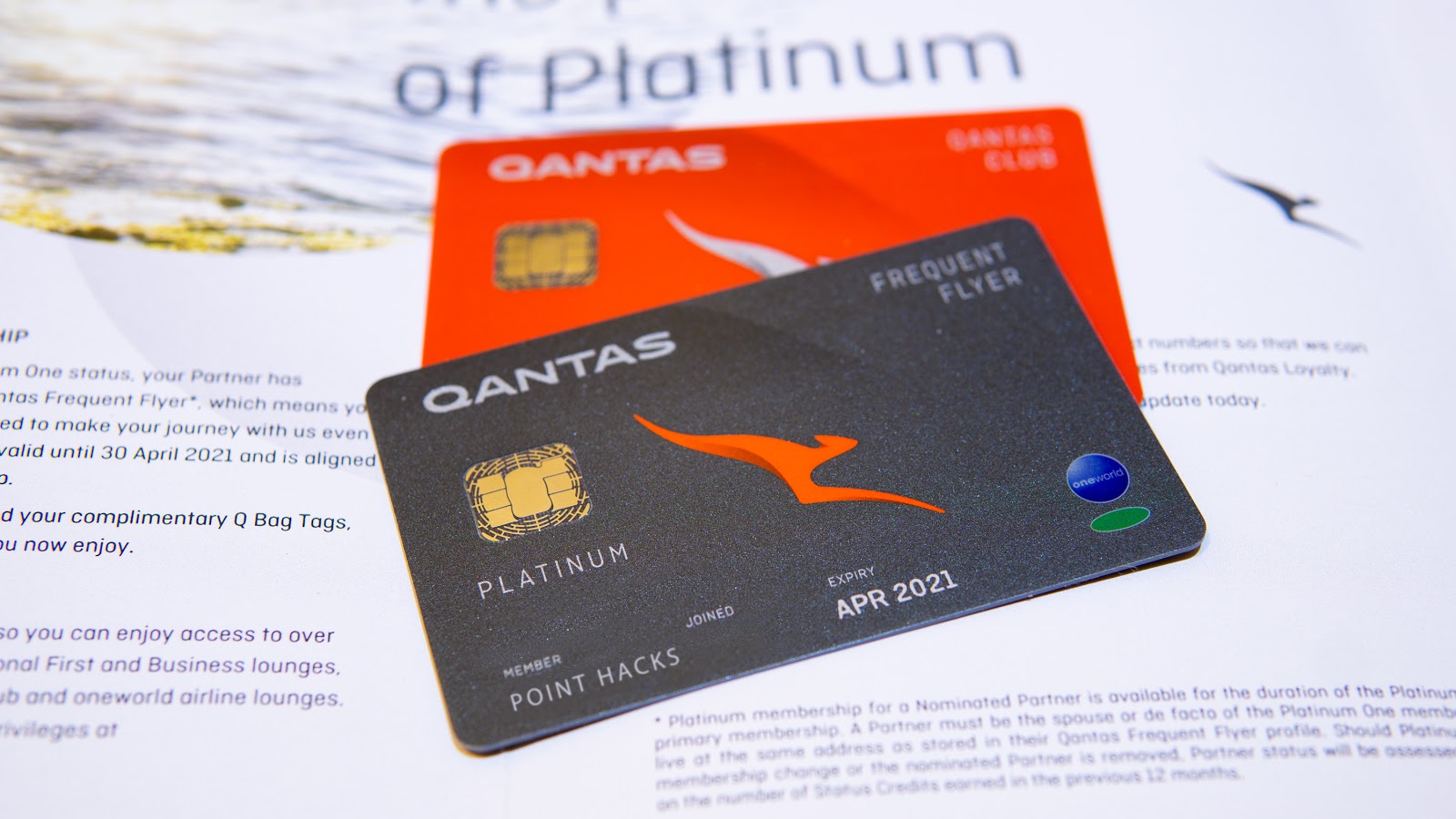 Ad – Scroll down to continue reading.Minimum spend, terms & conditions apply.
What are the best oneworld lounges?
Both Star Alliance and SkyTeam operate combined lounges in some airports around the world. These tend to be where no other member airlines have hubs. An example is the Star Alliance Lounge in Rome and the SkyTeam Lounge in Sydney.
With oneworld, each member airline runs its own lounges. In some cases, the airlines join forces to run a combined lounge, such as the oneworld Business Lounge at LAX. The alliance will also open alliance-wide lounges in the future, with the first slated to open in Moscow Domodedovo.
Here's a taste of some of the best oneworld member airline lounges out there.
Qantas International First Lounge, Sydney
This stunning lounge is considered not just one of the best lounges in Australia but one of the best in the world. The Qantas International First Lounge in Sydney is available to all oneworld First Class passengers, as well as Platinum One, Platinum and oneworld Emerald frequent flyers.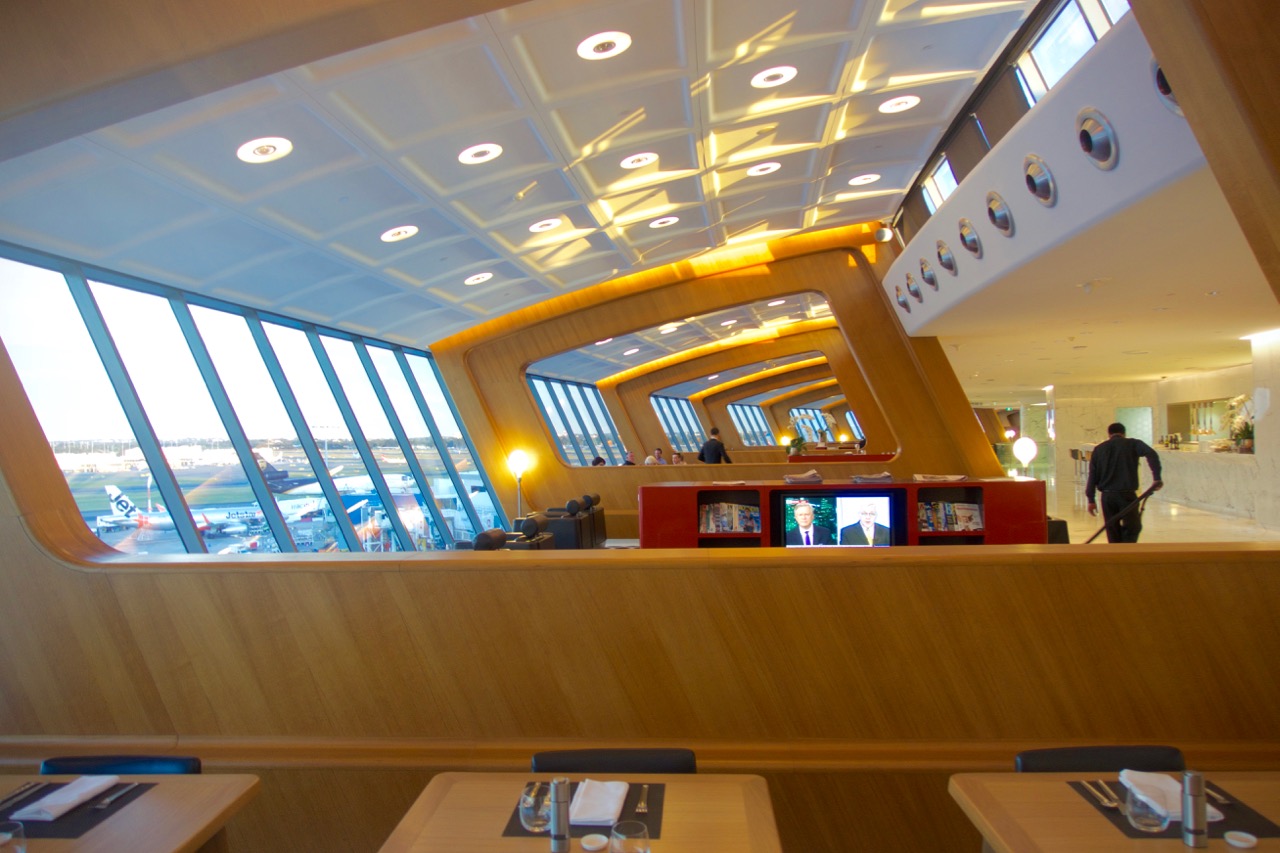 Enjoy some of the many perks of this lounge, which will leave you feeling fully relaxed before boarding. Why not whet your appetite with sumptuous á la carte dining, making sure to sample the signature calamari rings and fruit-strewn pavlova? Or perhaps you may wish to just sit back and soak up the fantastic tarmac views of the airport or enjoy a quiet read in the library.
If you're lucky enough to hold a First Class ticket, make sure to book your 20-minute complimentary massage spa treatment. We recommend the hot stone massage treatment.
You can read more about this lounge in our Sydney Qantas International First Lounge review.
Oneworld Los Angeles Business Lounge, Los Angeles
Qantas operates the oneworld Los Angeles Business Lounge in partnership with British Airways and Cathay Pacific. The lounge is most useful for Australia-based travellers returning from the US or The Americas on a Qantas, American Airlines or other oneworld flight.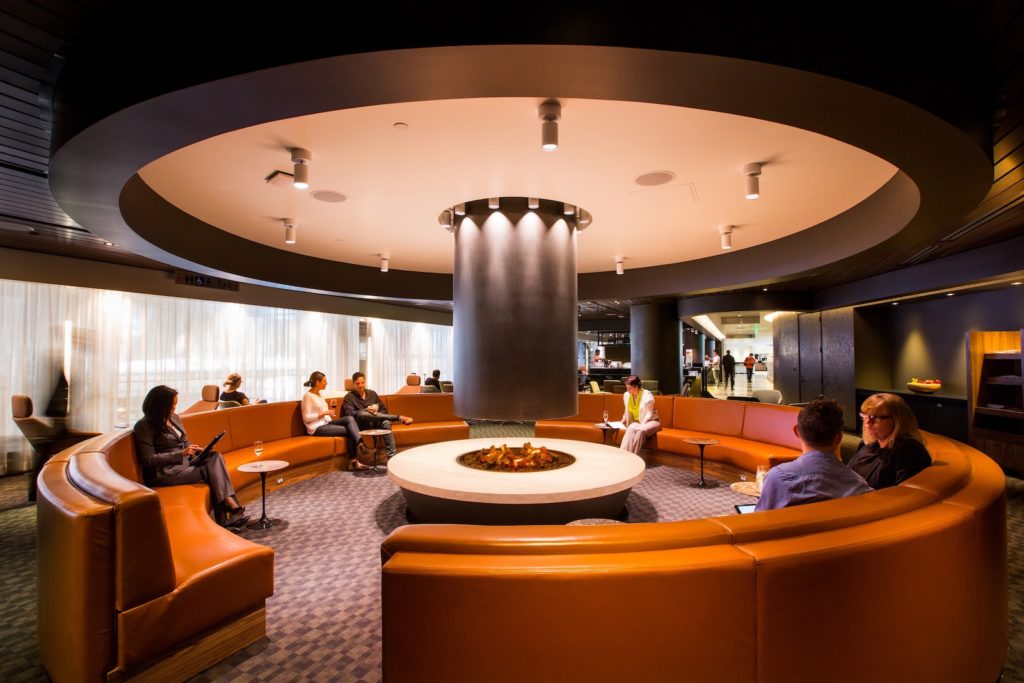 Enjoy the spacious lounge along with the Neil Perry-designed menu. A striking fireplace serves as the focal point. It's a nice touch, though can seem a bit out of place in hot and humid LA.
With fast and reliable internet, a manned bar and a play area for the kids, this lounge will ensure the hours fly by as you wait for your flight departure.
You can read more about this lounge in our oneworld Los Angeles Business Lounge review. If you're interested, we have also reviewed the Qantas-operated Los Angeles First Lounge.
Cathay Pacific The Pier Business Class Lounge, Hong Kong
This is definitely a must-visit lounge if you're in Hong Kong and are lucky enough to have access. The stylish lounge comes equipped with a full bar, shower suites, a tranquil spa and a yoga and meditation space.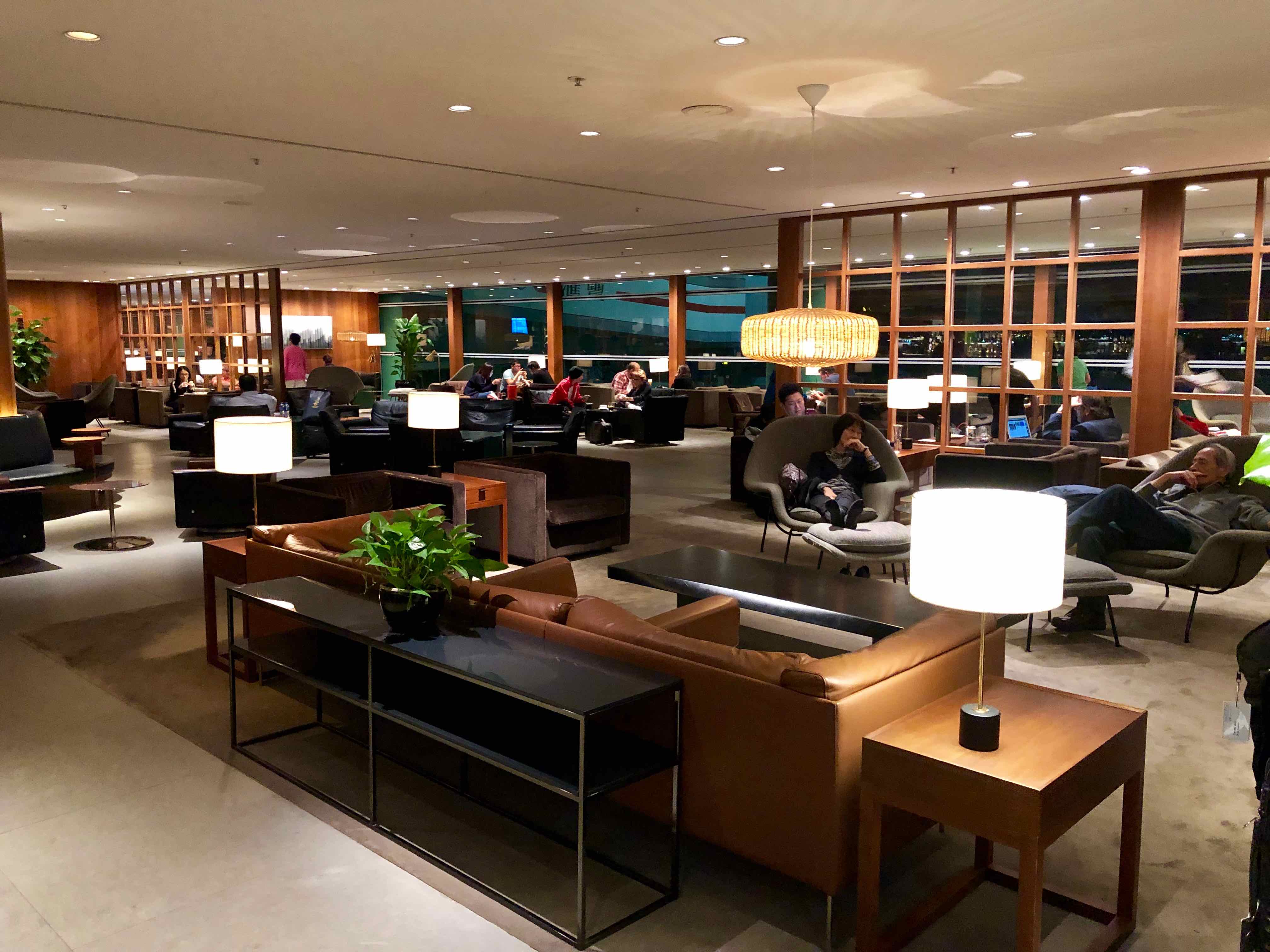 One of the main highlights of the lounge is the Noodle Bar, which offers 8 different types of noodles to choose from!
You can read more about this lounge in our Cathay Pacific The Pier Business Class Lounge review.
American Airlines Flagship Lounge, Miami
The American Airlines Flagship lounge is a step-up from the traditional Admirals Club lounges. You can enjoy the offerings of this recently-refurbished lounge, including a great range of hot food and salads, a self-service bar and ultra-fast WiFi.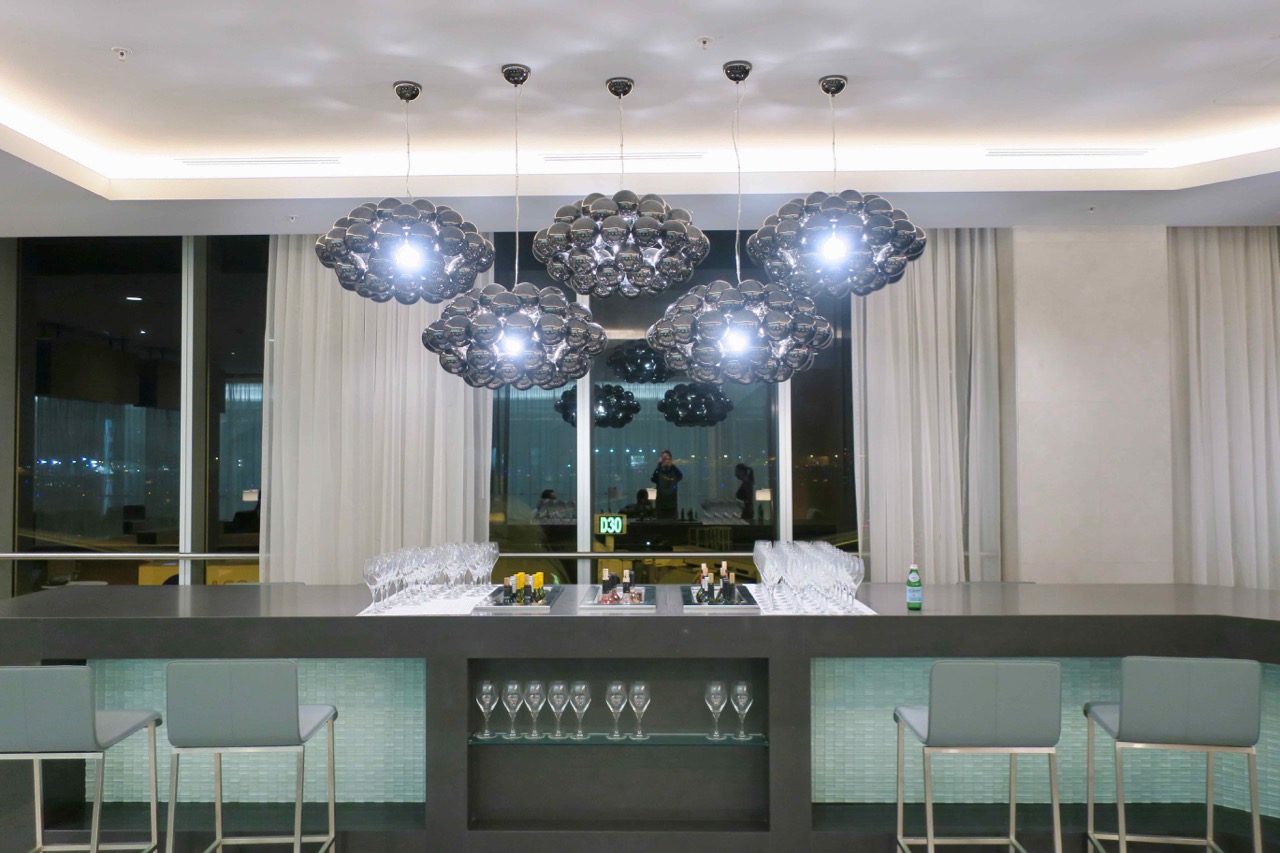 Aside from a great range of food and drink available, make sure to check out the 2 dessert and coffee stations. And if you're lucky enough to be flying First Class, remember to access the closed-off Flagship First Dining area, providing excellent á la carte dining.
You can read more about this lounge in our Miami American Airlines Flagship Lounge review.
Qatar Airways Al Safwa First Class Lounge, Doha
One of the most picturesque lounges in the world, this lounge is so large that you might need to ask staff for directions to ensure you don't get lost! The vast space features incredibly high ceilings – a unique design choice that makes the lounge well worth checking out for this reason alone.
Unlike other oneworld lounges, however, you won't be able to gain access if you are an Emerald frequent flyer travelling in Economy or Premium Economy. You can only add your name to the hallowed doorlist when travelling in First Class on a oneworld member airline such as Qatar Airways or British Airways.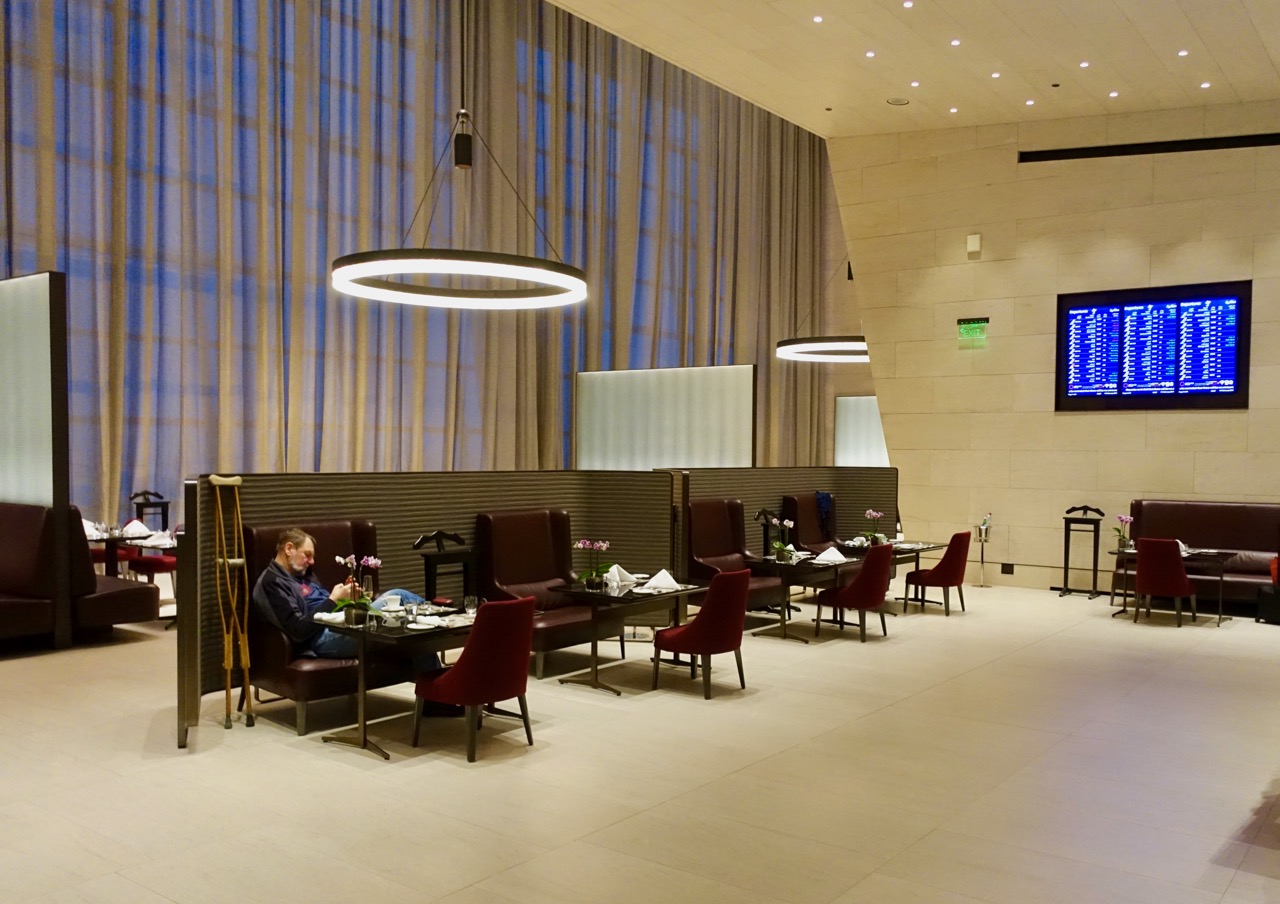 You can read more about this lounge in our Qatar Airways Al Safwa First Class Lounge review.
How to earn oneworld points?
Simple – you can earn points or miles with any oneworld member airline by flying with them or their respective air partners. Fortunately, transacting with their ground partners will also boost your account balance.
A few oneworld airlines offer you the ability to indirectly earn miles through using flexible rewards programs such as American Express and Marriott Bonvoy. These programs include Cathay Pacific Asia Miles and Malaysia Airlines Enrich.
Of the 9 oneworld airlines that fly into Australia, only Qantas offers direct-earn credit cards. This means you can directly earn a number of Qantas Points per dollar spent on the card.
Which are the best oneworld frequent flyer programs for Australia-based travellers?
Different oneworld frequent flyer programs can offer exceptional value depending on which route you're looking to redeem on. Keep in mind the expiry policies of each program, to ensure you don't lose your hard-earned points or miles.
Qantas Frequent Flyer
It should be no surprise that Qantas Frequent Flyer would be on the top of this list. As Australia's flag carrier, Qantas offers the most flights in and out of Australia, in addition to its extensive domestic network.
It's very easy to earn Qantas Points in Australia, although redemption rates for reward seats are generally high, especially in premium cabins.
American Airlines AAdvantage
American Airlines' AAdvantage program offers excellent redemption value for domestic and Trans-Tasman Business Class redemptions. This includes flights on Qantas, Business Class flights to Fiji on Fiji Airways, and flights to Asia on oneworld partners.
The easiest way to earn AAdvantage miles is through purchasing miles during bonus points promotions, which occur frequently.
British Airways Executive Club
British Airways Avios can be a handy frequent flyer program to have, as it provides fantastic value for short- and medium-haul Business Class redemptions. This includes Qantas within Australia, American Airlines within the US, and Business Class on Cathay Pacific and Japan Airlines intra-Asia.
Again, the easiest way to earn Avios miles is through purchasing miles during bonus points promotions, which occur frequently.
Cathay Pacific Asia Miles
Cathay Pacific Asia Miles sometimes offer better value than Qantas Frequent Flyer on certain Qantas-operated routes, so you might consider enrolling in this program as well.
Also, note that both Qantas and Asia Miles offer competitive round-the-world (RTW) reward tickets.
Keen to know more? You can read all about RTW fares for Qantas and Asia Miles in our handy guides.
How to search for oneworld availability
You can search for availability on Qantas and its oneworld partners by using the Qantas website. Airlines you can search include American Airlines, British Airways, Cathay Pacific and Qatar Airways, in addition to its other partner airlines such as Jetstar, Emirates and Fiji Airways.
British Airways is also another reliable way to find seats on most member airlines. For more information on finding award flights, click here. If you're starting from a city that does not appear on the Qantas website, check out our guide here.
Summing up
If you're based in Australia, the oneworld Alliance is the natural fit, given it includes Australia's home airline, Qantas. However, you may wish to consider joining a number of oneworld frequent flyer programs to take advantage of excellent pricing on specific routes from certain oneworld programs.
A strength of oneworld is that it offers a number of airlines where you can easily earn points or miles through non-airline partners such as hotel chains and financial lenders. These include Qantas, Cathay Pacific and Malaysia Airlines. In fact, Qantas is so dominant in the Australian market – you can even earn points in your sleep!
Featured image courtesy of oneworld. Royal Air Maroc Business Class cabin image courtesy of oneworld.

A guide to the oneworld Alliance in Australia
was last modified:
October 12th, 2021
by