American Express cards have a great money-saving perk — regular cashback deals on both big-name brands and smaller boutique stores. If it happens to cover stuff you'd normally buy anyway, these offers are a great way to make the most out of your card.
While we won't update this list with every single promo that shows up (especially since some are targeted), we will include the bigger travel and points-related deals that more people can take advantage of. Don't forget to enrol in the year-round Shop Small campaign as well, which offers 3 bonus points per dollar at small retailers.
Note: Not all offers may be available to all Card Members, or may differ from what is shown below.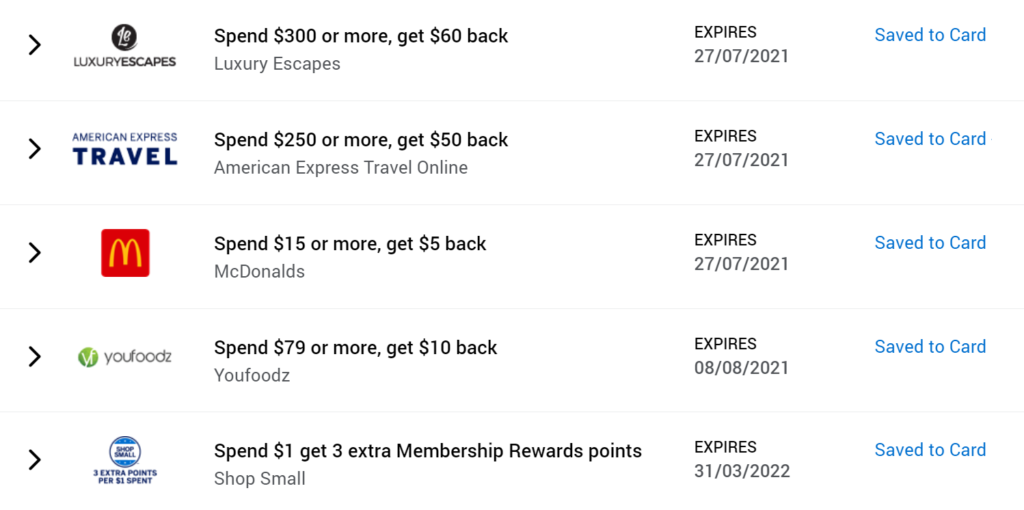 Highlighted Deals and Promotions from American Express
1. Spend $250 or more, get $50 back with American Express Travel
Looking at booking hotels or car hire? Spend $250 or more at American Express Travel Online to get a $50 credit back to your account! Note that if you use points or an included Travel Credit to reduce the amount paid, only the cash component will be eligible for the offer (so you'll still need to spend at least $250 after discounts).
This offer is also only valid on bookings where you pay upfront. Bookings where you pay at the time of check-in (i.e. through Fine Hotels + Resorts or The Hotel Collection) aren't eligible, since you're not paying through American Express Travel Online.
2. Spend $300 or more, get $60 back with Luxury Escapes
Fancy a luxurious hotel package with all the works? Luxury Escapes offers package deals to suit all travellers. Spend $300 or more to get $60 back on your statement, limited to the first 20,000 cards to save this offer.
3. Spend $200 or more, get $40 back with RedBalloon
Hunting down a special experience for that special someone? RedBalloon is the destination for you. Spend $200 or more to get $40 back on your statement, limited to the first 25,000 cards to save this offer.
4. Spend $500 or more, get $75 back with Webjet
Webjet is here to help with gift cards, flights, hotels and holiday packages on offer. Insurance products purchased in the same transaction as the aforementioned are also included in meeting the spend requirement. Spend $500 or more to get $75 back on your statement, limited to the first 20,000 cards to save this offer.
Note this excludes 'Things to Do', car hire, motorhome hire, stand-alone insurance products and 'Pay Later' options for hotel bookings. Also, don't use 3rd-party payment processors such as AfterPay or PayPal.
5. Spend $79 or more, get $10 back with Youfoodz
Youfoodz is one of Velocity's newest partners in 2021. For the month of June 2021, earn double Velocity Points per dollar spent. Plus, you can pocket a further 1,000 Velocity Points on your first eligible order.
6. Shop Small 2021: three extra points per dollar
Amex's popular Shop Small campaign is back for a full year. Be sure to enrol in the offer to enjoy three bonus points per dollar spent at participating small retailers.
Summing up
Need a reminder on how to access these American Express deals and promotions? Read our dedicated guide to taking advantage of Amex Offers. Be sure to save the offers to your card before doing the transaction, and check the T&Cs for each deal to make sure you don't do anything that would make the transaction ineligible.
For all offers, you won't be able to earn the credit back if you use 3rd-party payment processors such as Zip, AfterPay, Klarna or PayPal, amongst others. So be sure that you pay the merchant directly with your eligible American Express card to secure the cashback.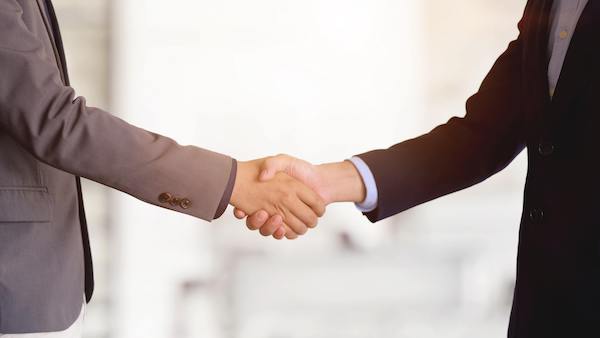 This content contains affiliate links from which Point Hacks may earn commissions from transactions generated from new customers, bookings and general enquiries
Find out more here
The latest deals and promotions from American Express Offers
was last modified:
July 12th, 2021
by
The latest deals and promotions from American Express Offers
was last modified:
July 12th, 2021
by