Following a hefty SG$50 million overhaul of its home hub lounge precinct, Singapore Airlines has a new flagship SilverKris Business Class Lounge. It's bigger, brighter – and frankly, better – than before.
While this lounge initially debuted in late 2021, it did so before being completed. A section of the Business Class space was roped off for First Class while those works continued. And a brand new nap room was kept under wraps until May 2022, when it welcomed its first dozers.
Point Hacks stopped by the SilverKris Business Class Lounge once these final touches were rolled out to get the full 2022 Business Class experience.
Location
With renovations complete, Singapore Airlines' flagship SilverKris Business Class Lounge is back where it was before. If departing Singapore, make a left after Terminal 3 passport control. Keep wandering until you see the carrier's new batik motif wall, and take the escalator to the upper level.
This takes you up to a lobby shared with the SilverKris First Class Lounge and The Private Room. But unlike before, Business Class and First Class have separate direct entrances from reception. Passengers no longer need to traverse the Business Class space unless that's where they're headed.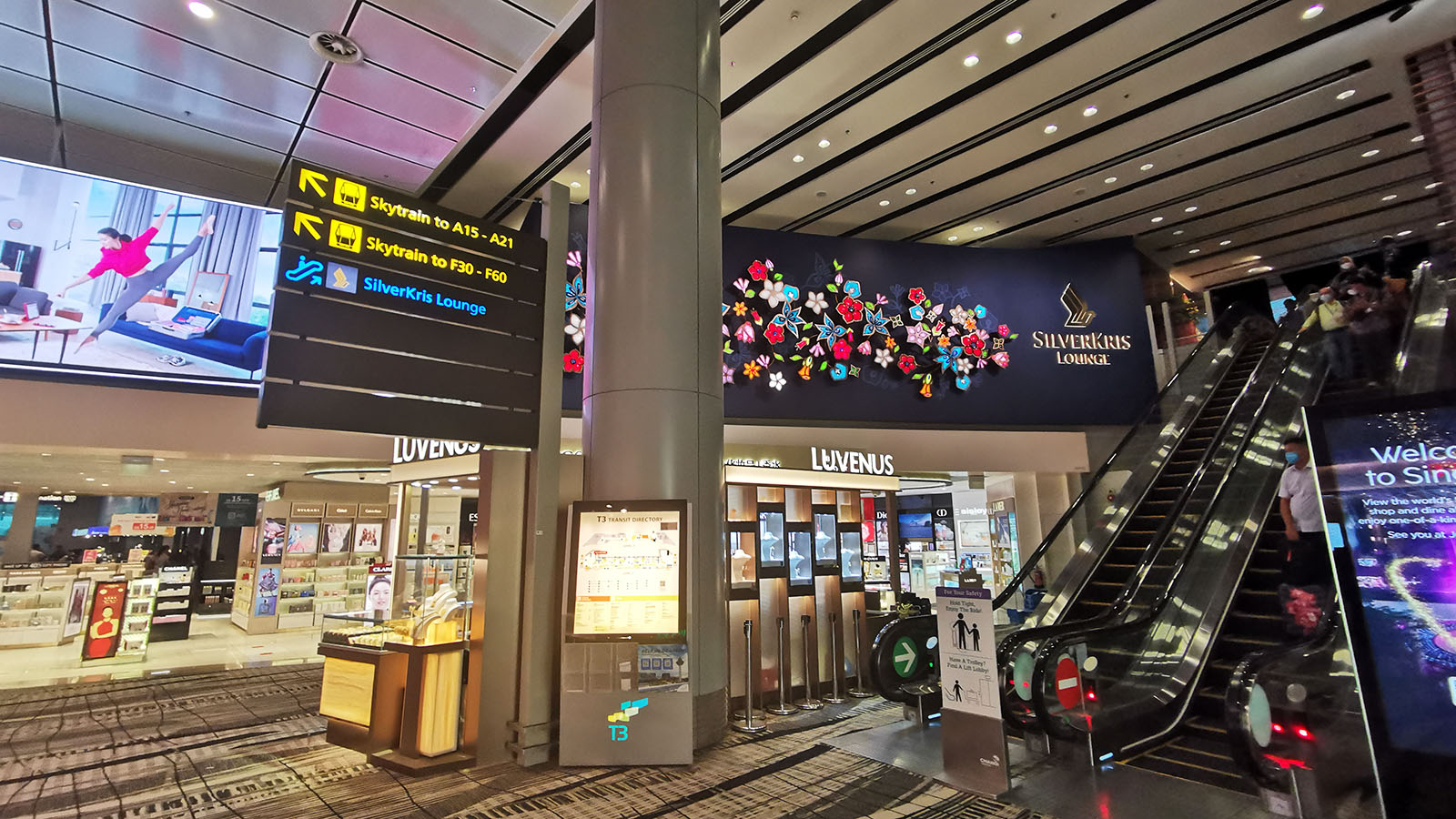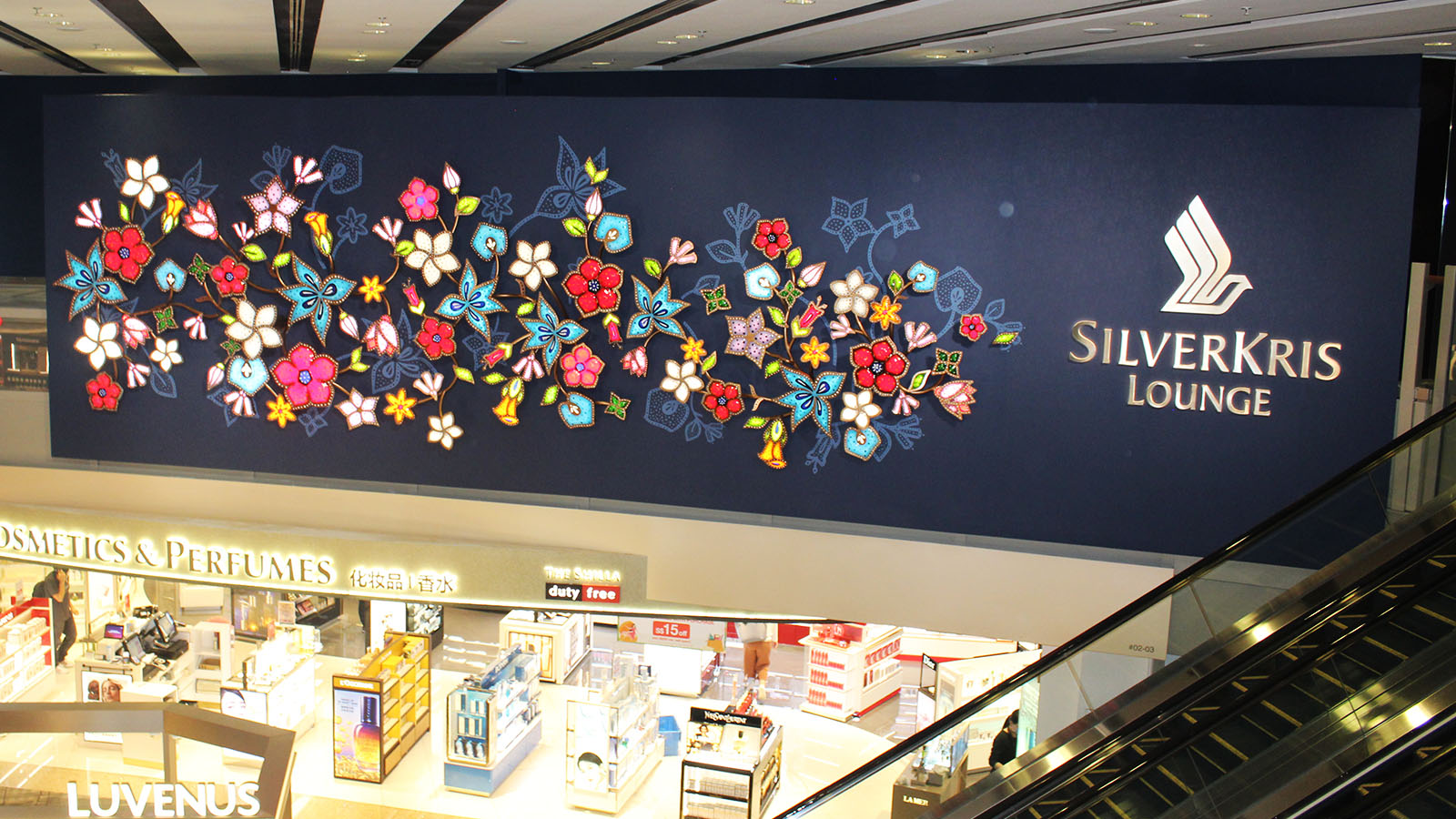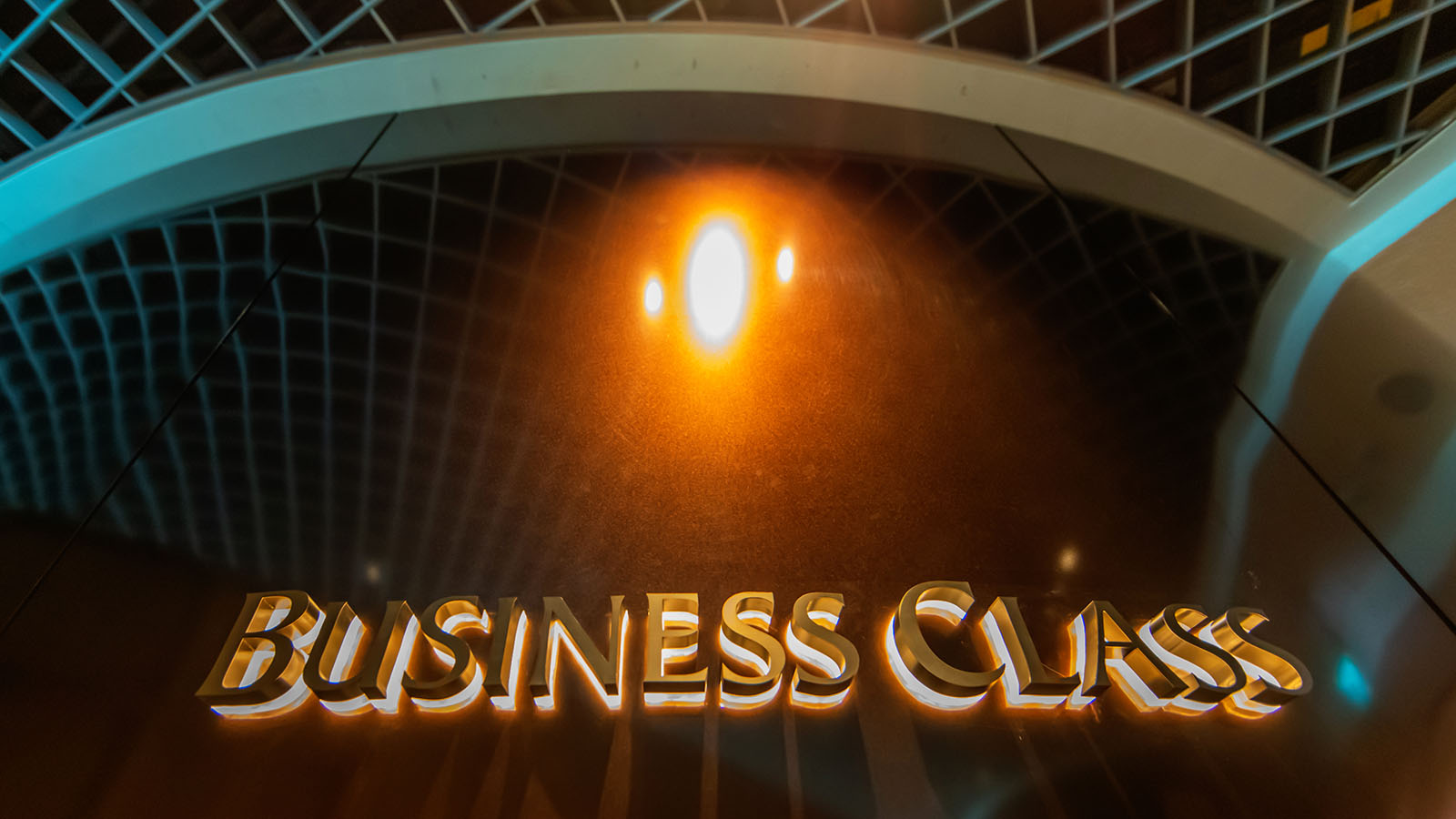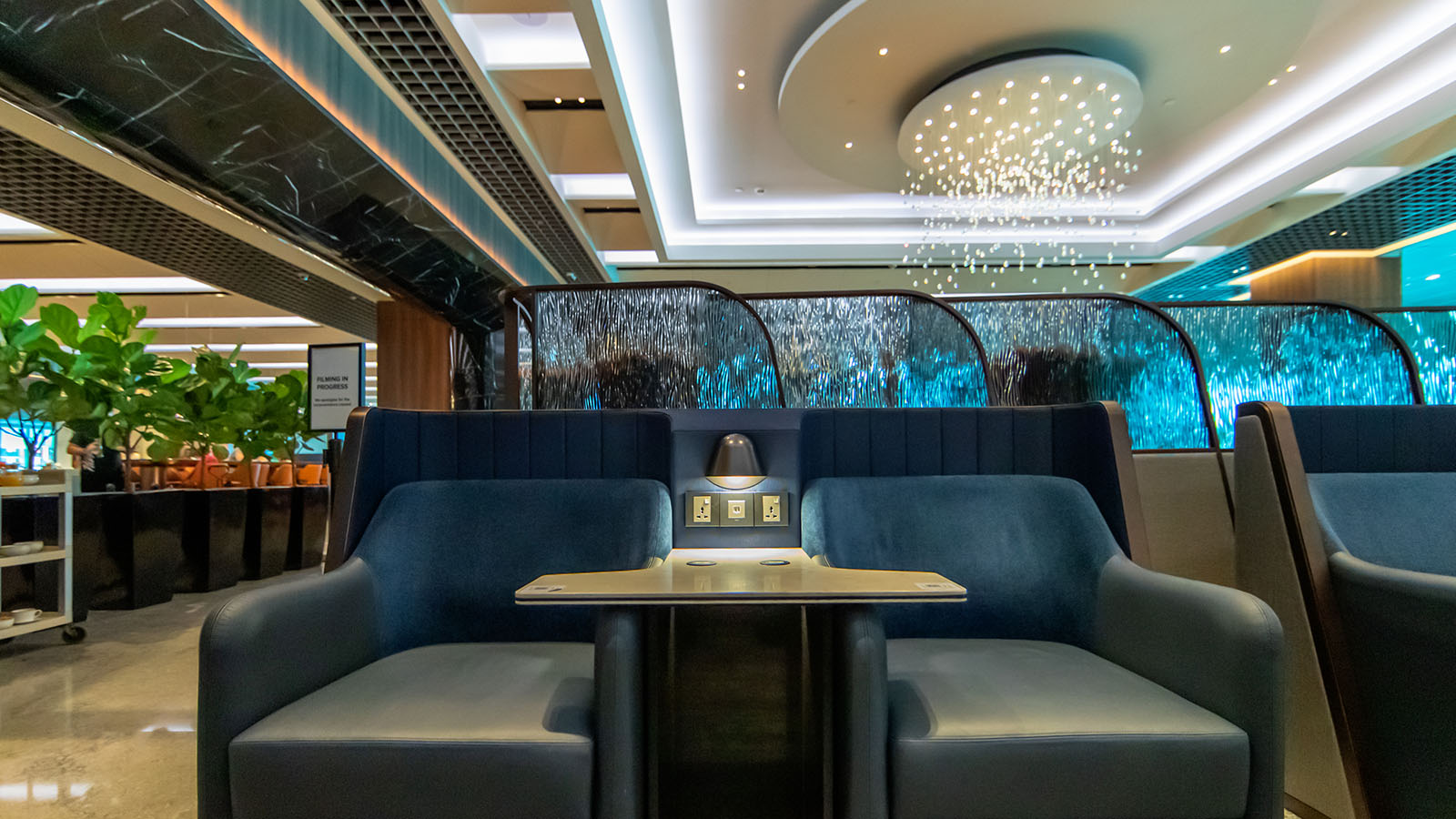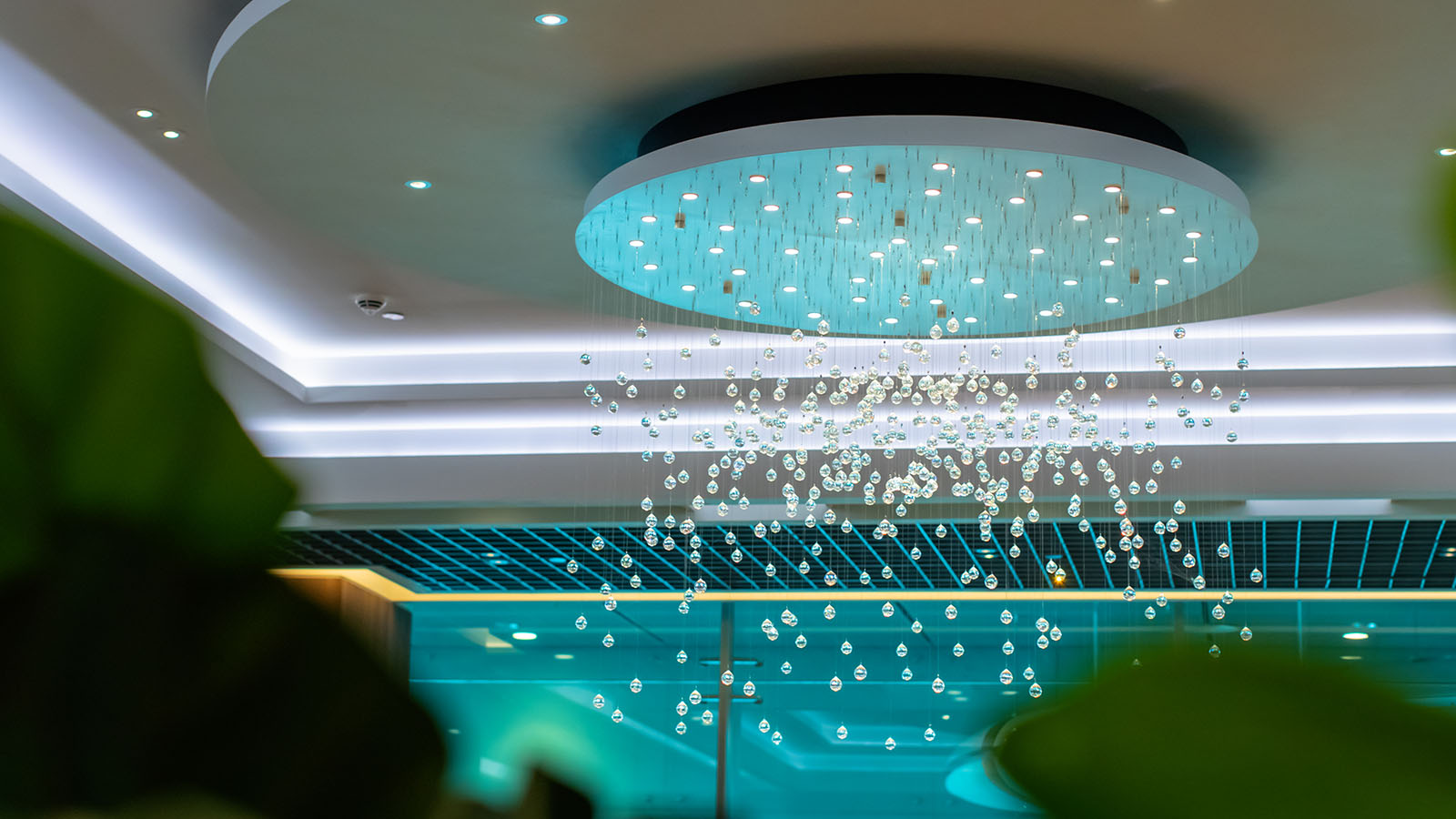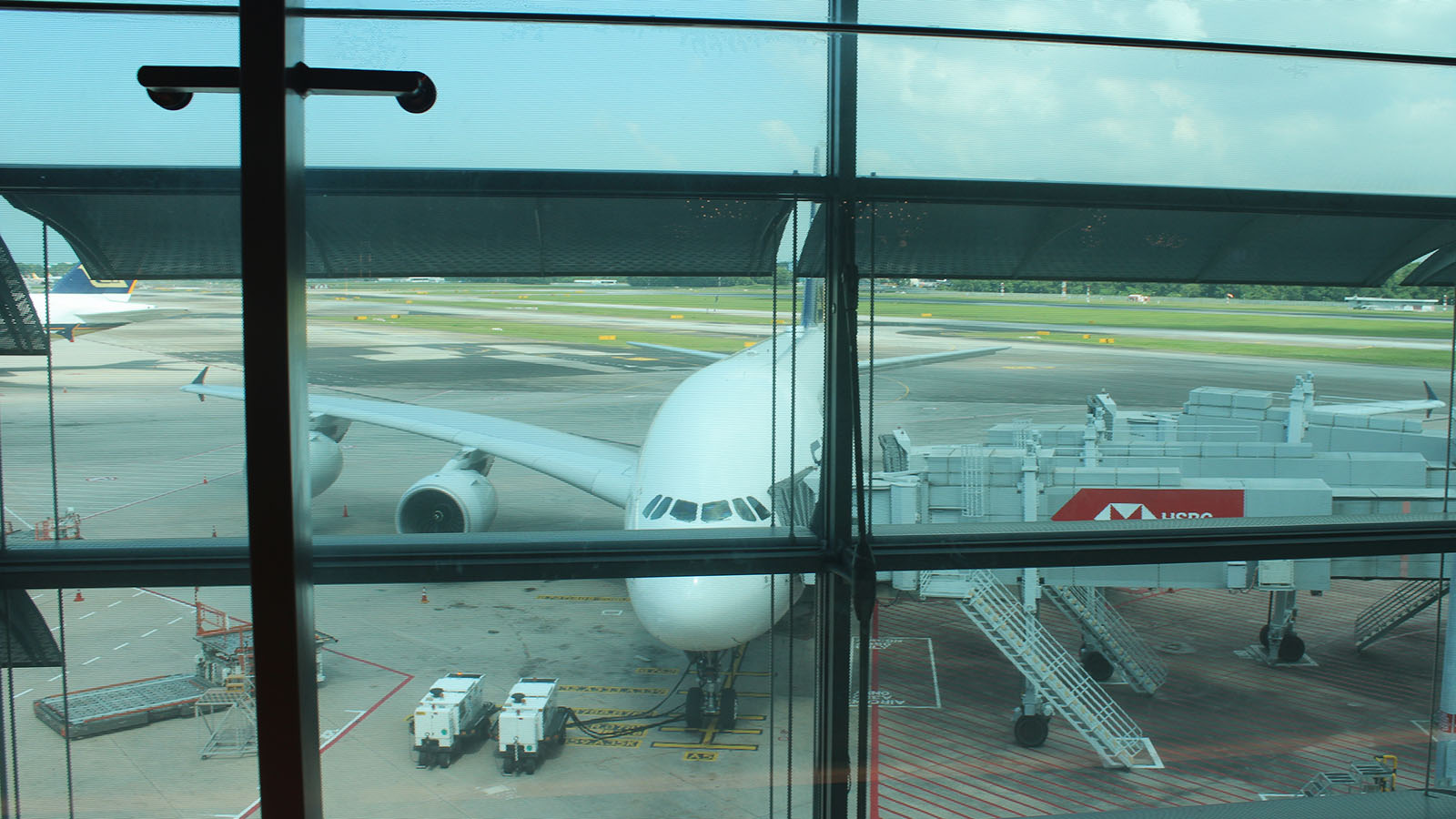 As a regular visitor to the SilverKris Business Class Lounge before the overhaul, the space certainly feels more expansive now. Not to mention far more modern, vibrant and colourful than before as well.
Having shifted its footprint slightly to the right – swapping places with the SilverKris First Class space – also gave Singapore Airlines the chance to rethink its broader design. As a result, you'll now find more seats with airport views, and it's always nice when you can look out the window and spot a superjumbo
Lounge layout and seating
The fresh design of Singapore Airlines' SilverKris Business Class Lounge centres on a 'turn left' or 'turn right' approach.
From reception, veer left for the main food area. It's also where you'll find more variety in seating, including a nice working bench at which you can take in the airport views. There's everything from Singapore Airlines' signature high-backed chairs to productivity pods, sofas, dining tables and more.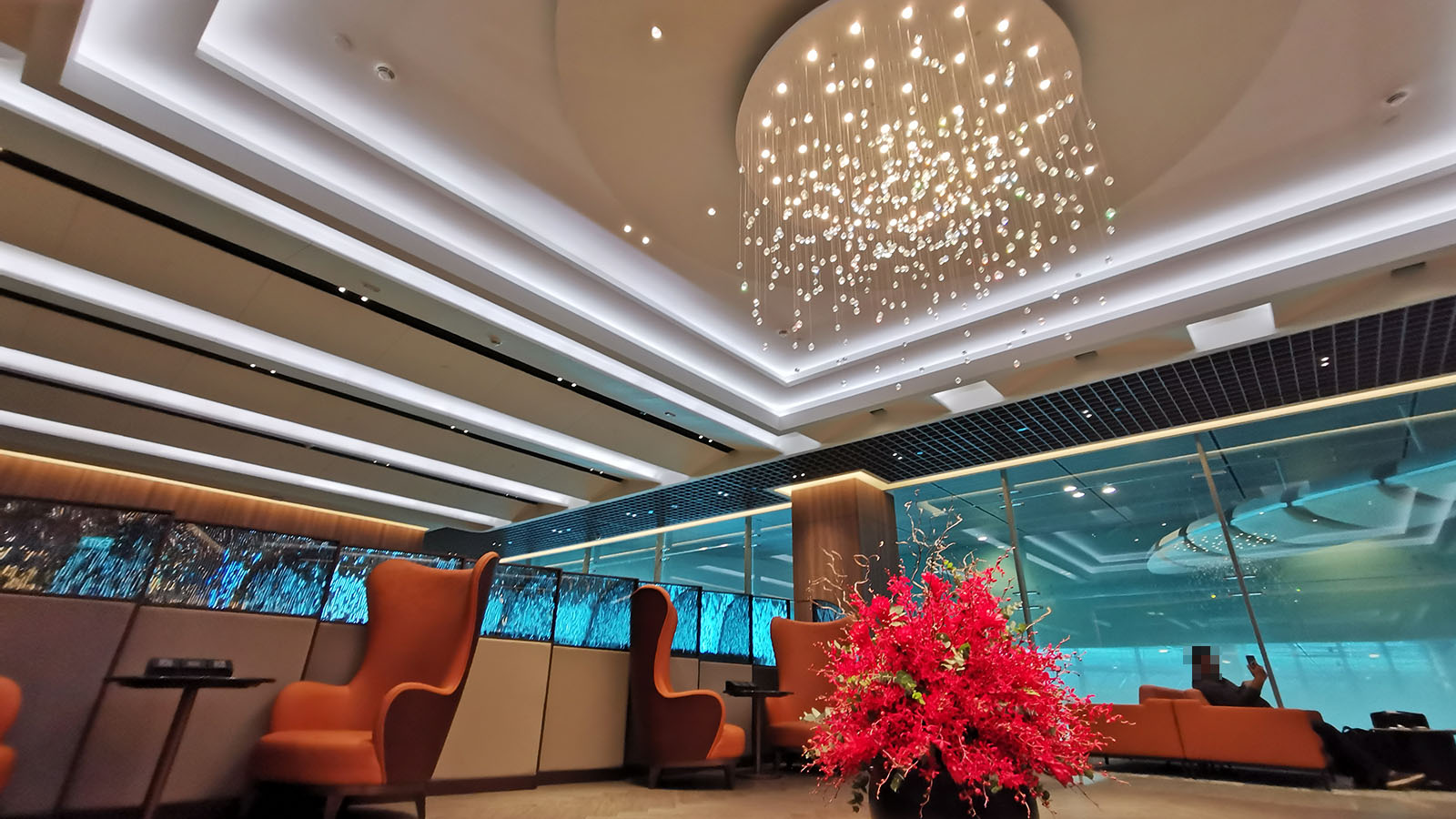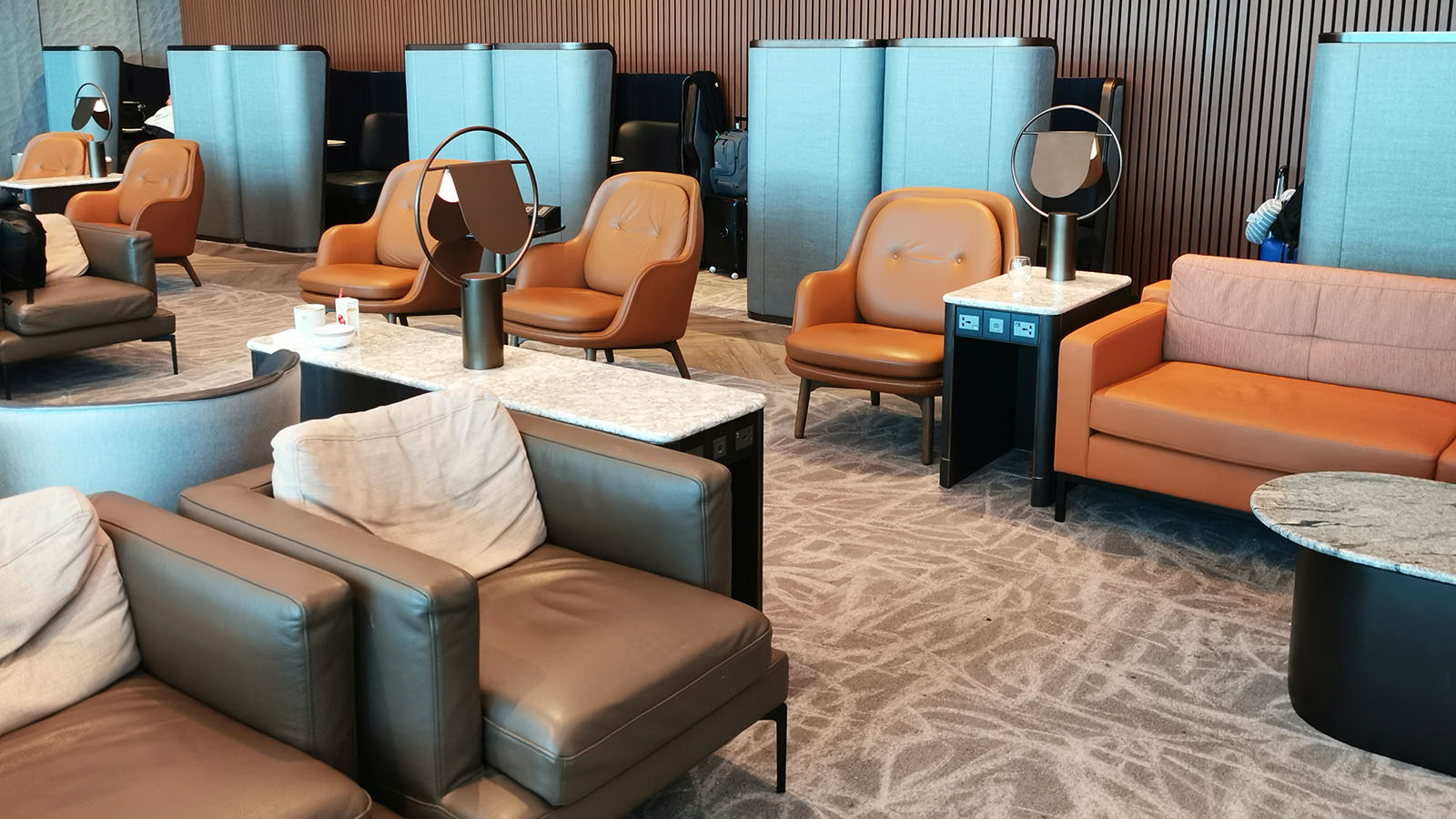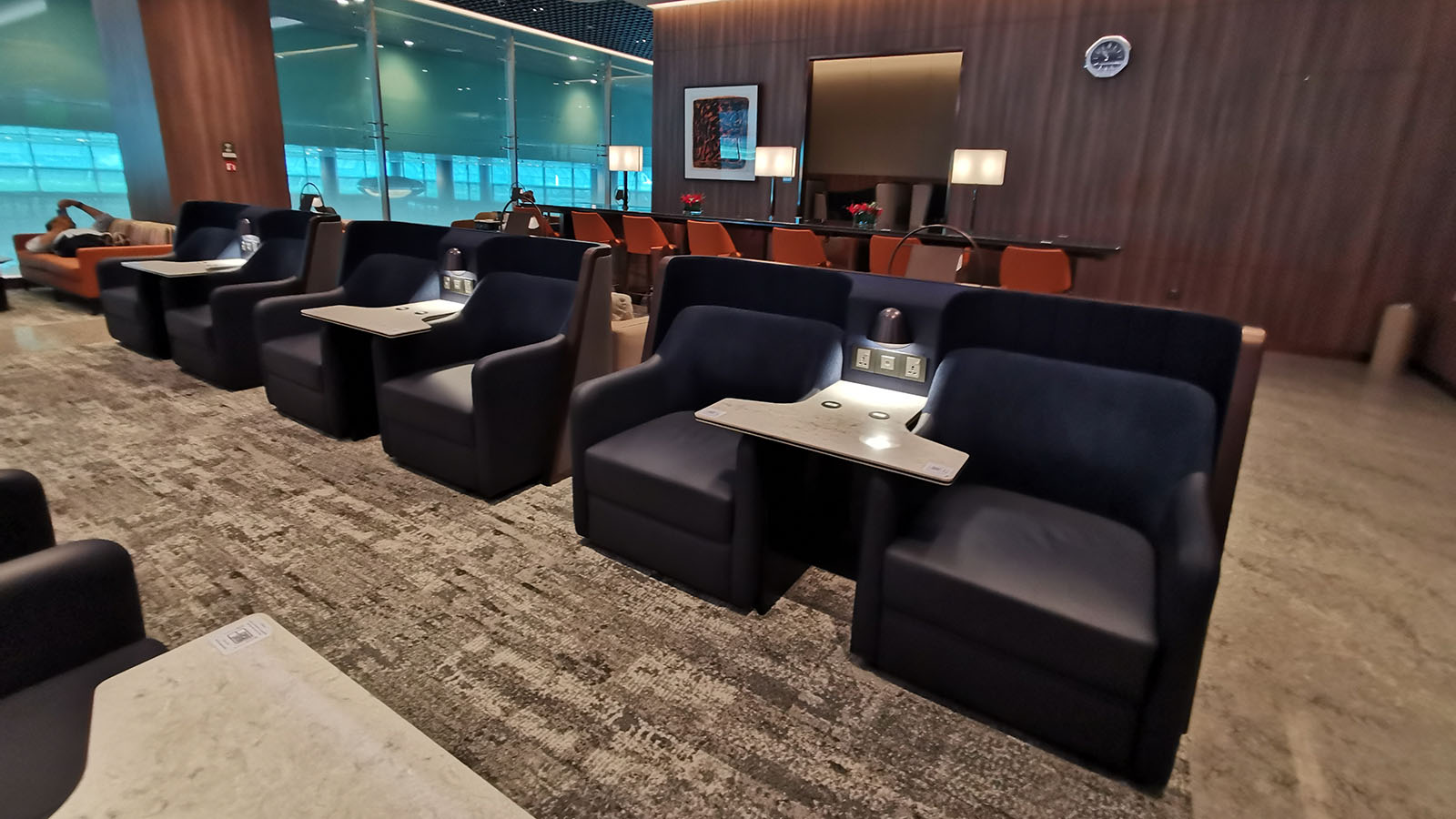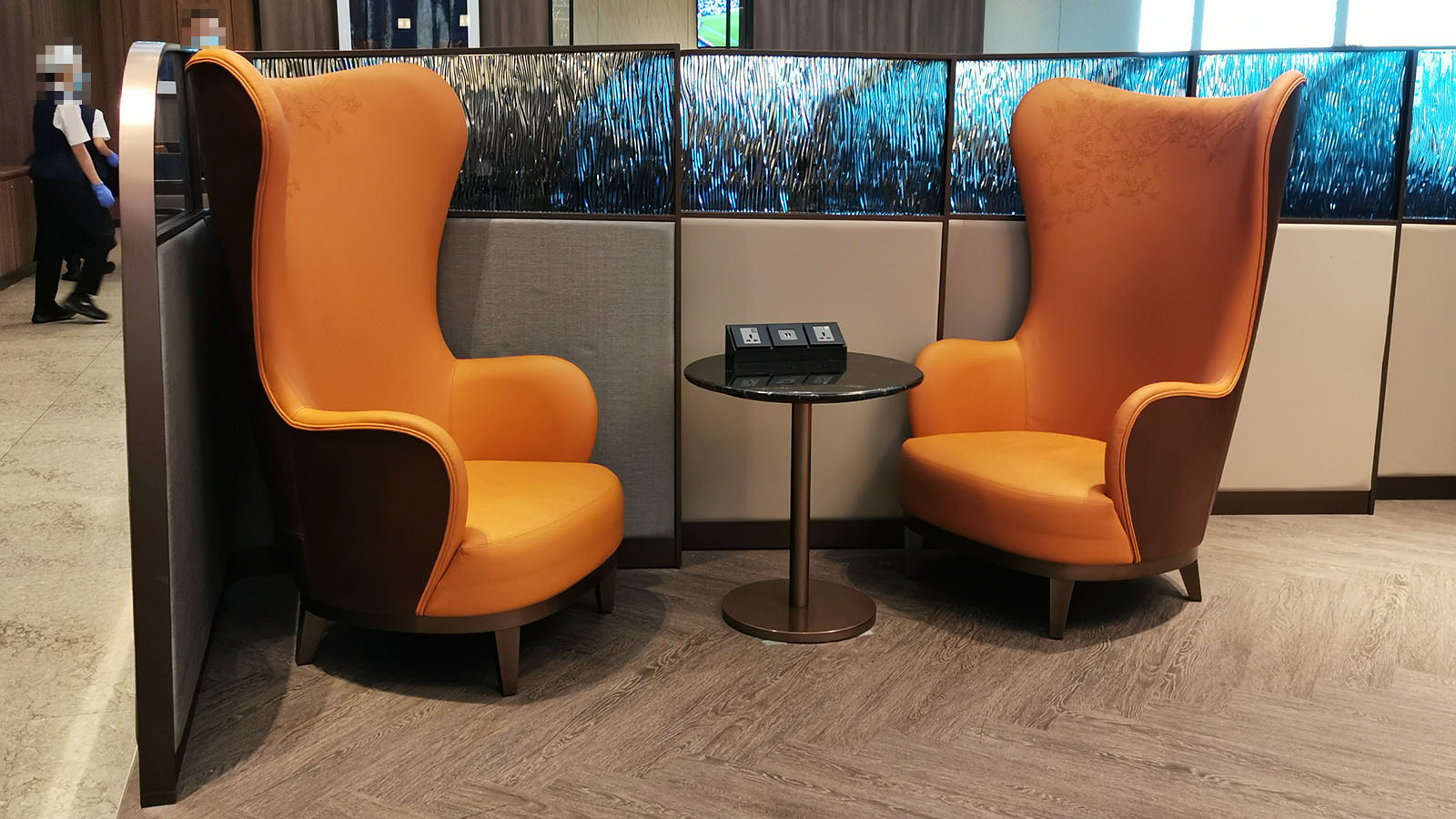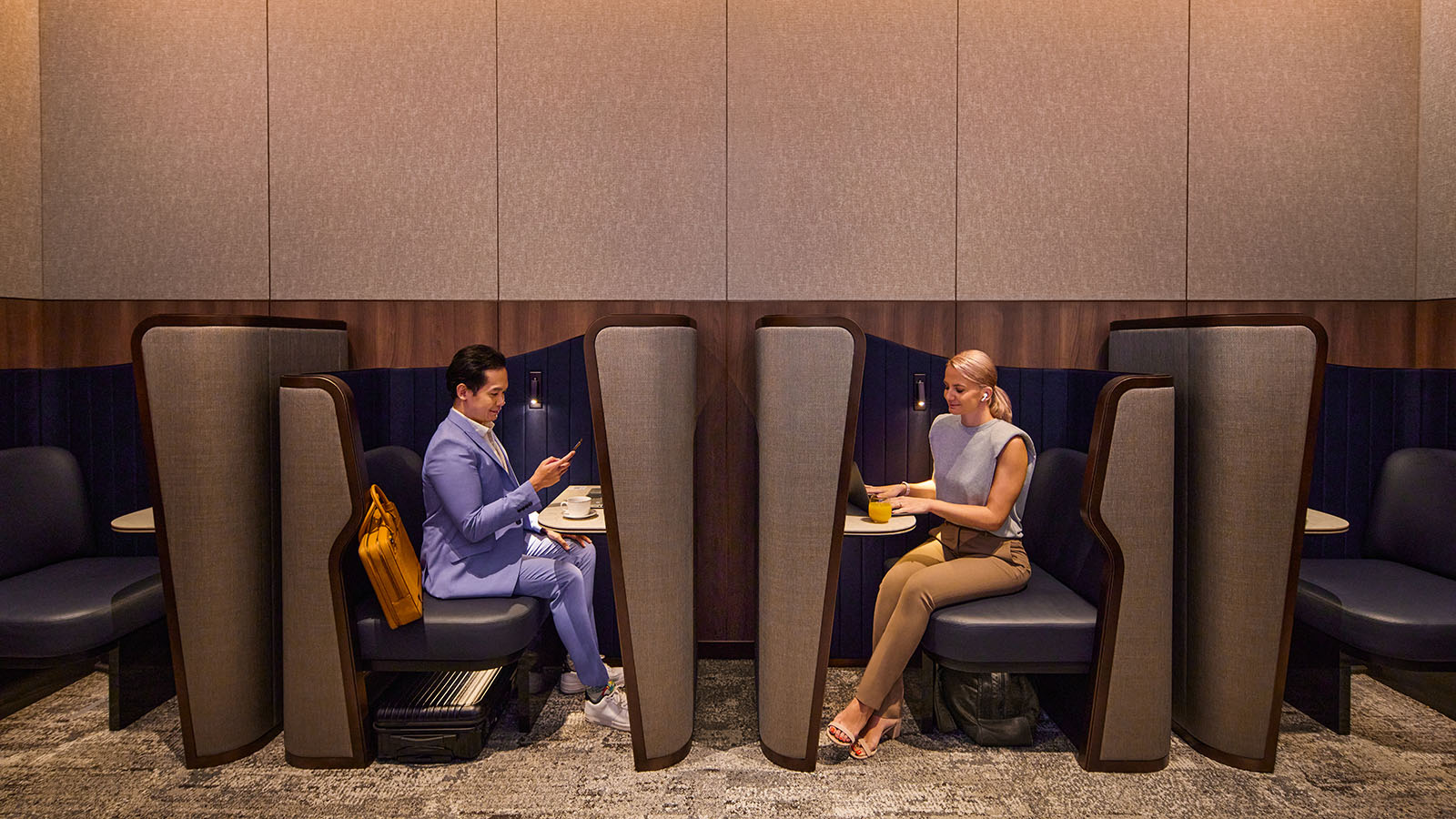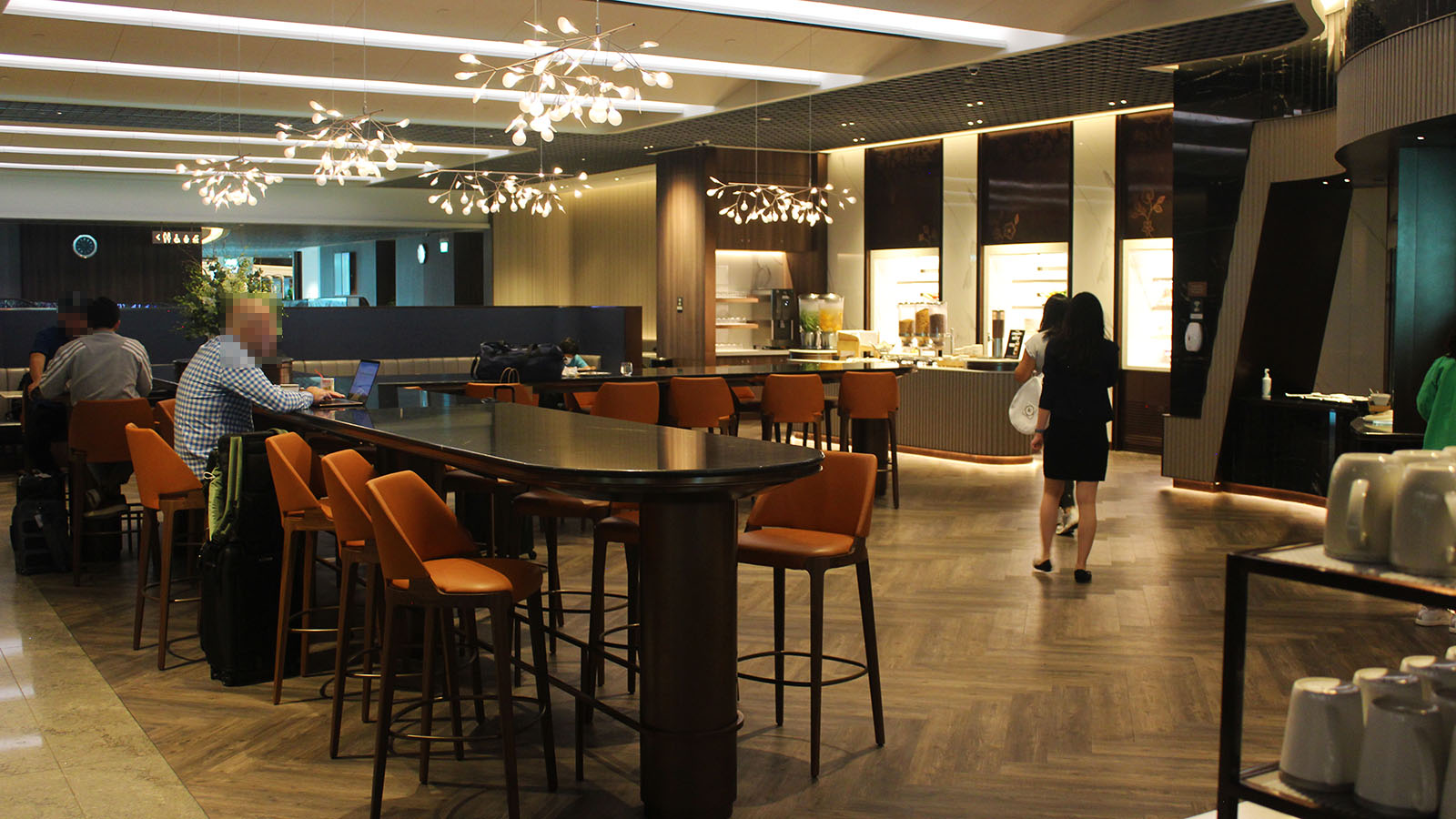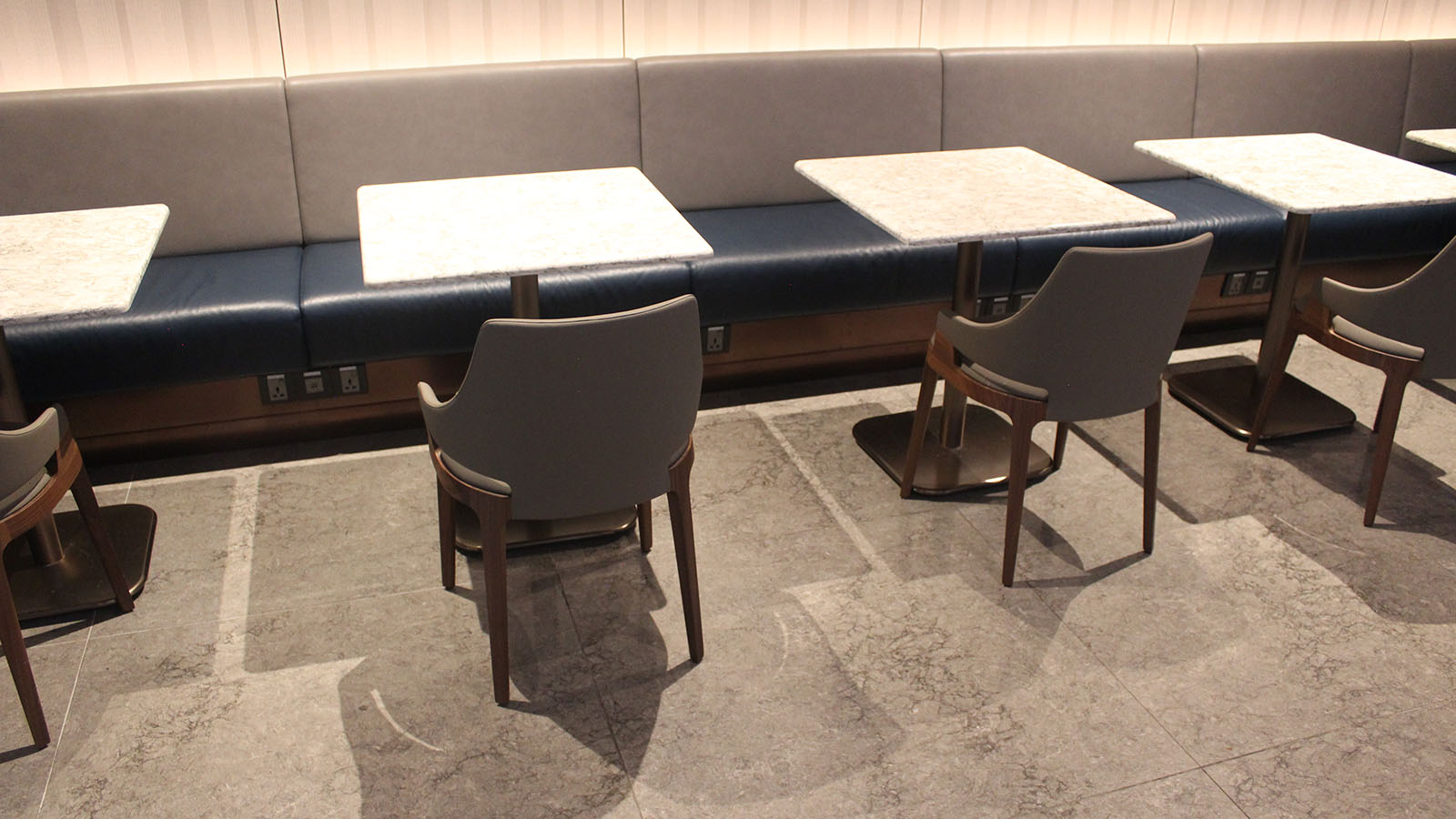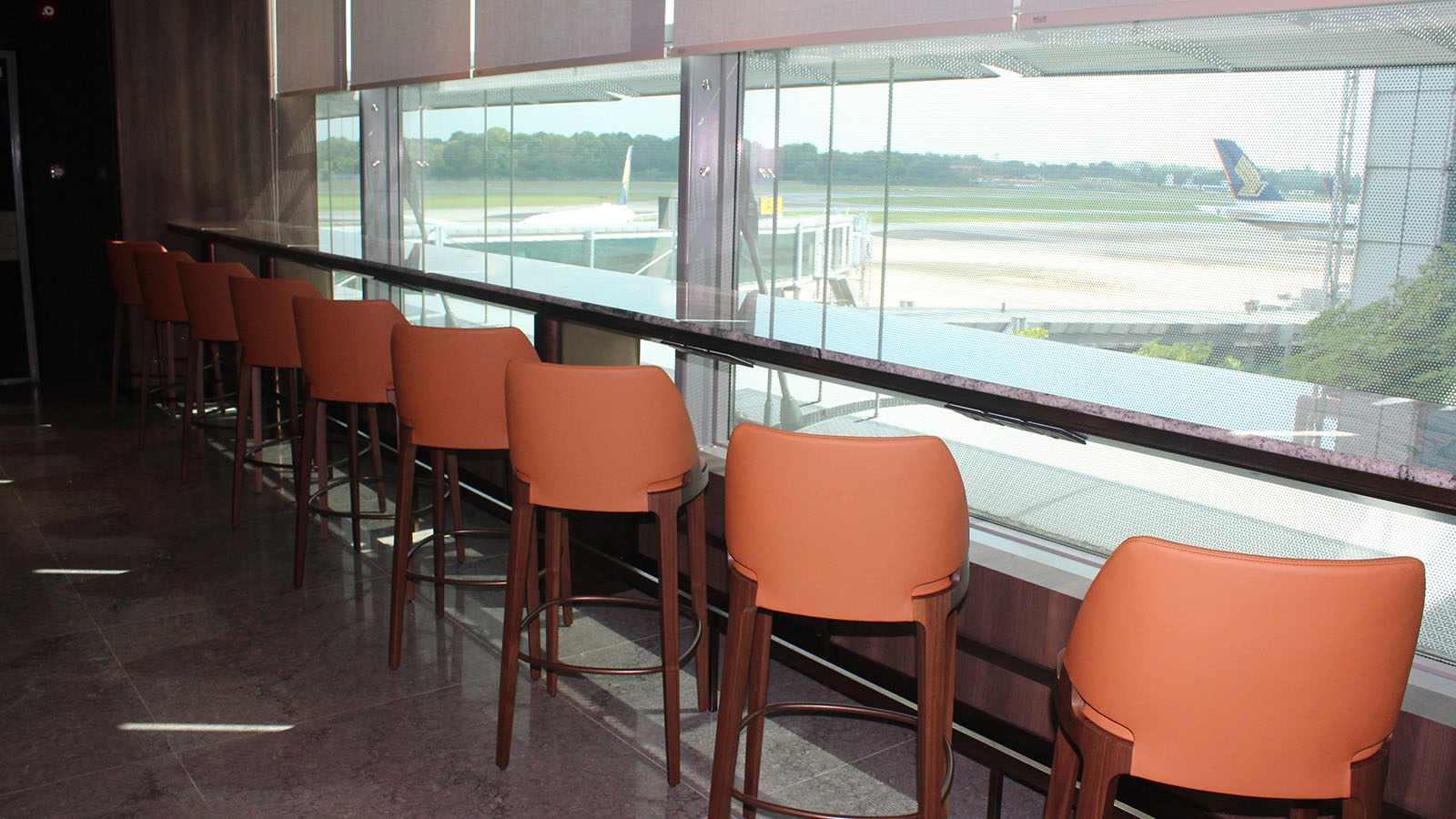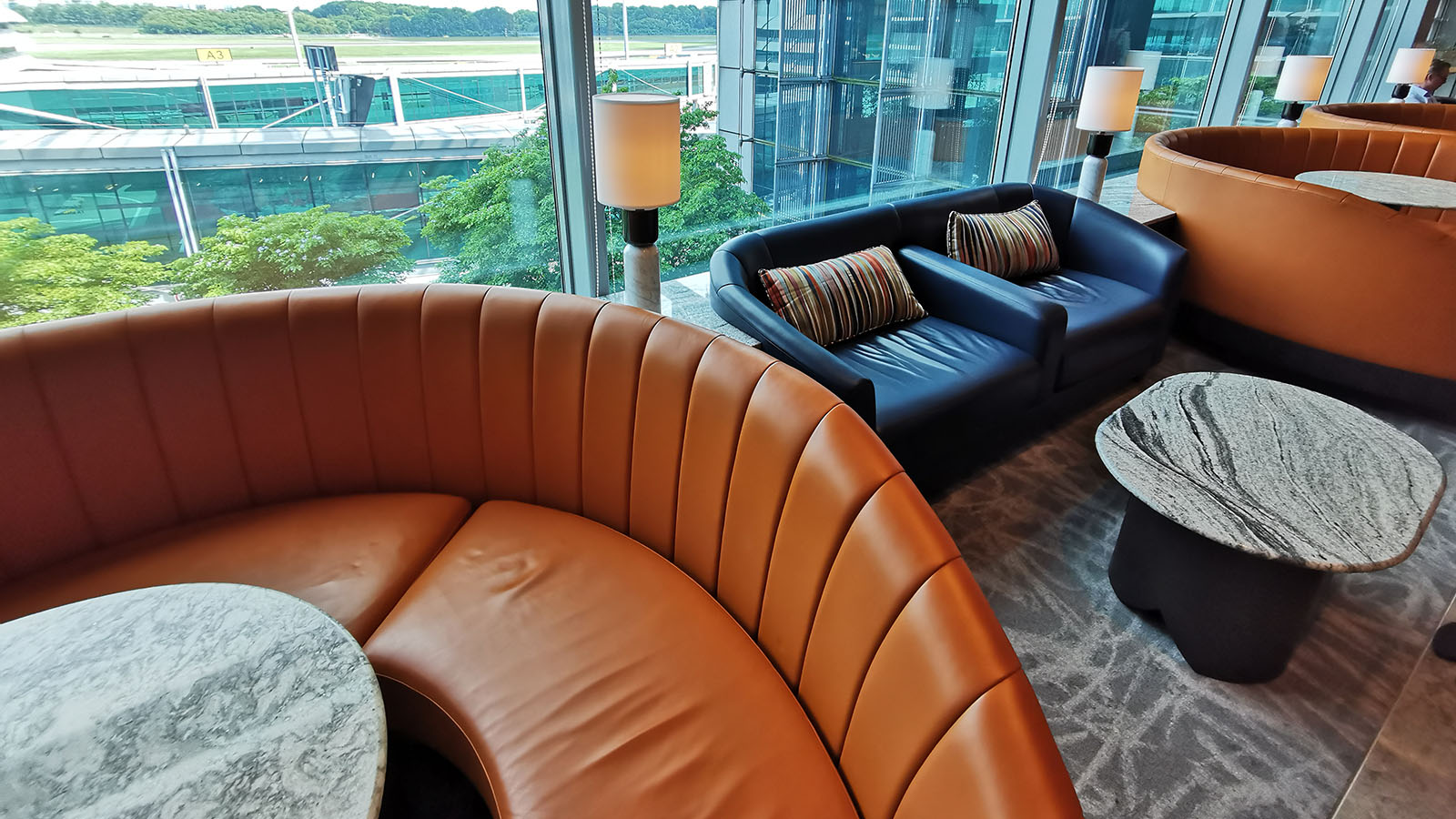 Alternatively, take a right turn after entering and you'll find a lighter and brighter space that's geared more towards short stays. It's also where you'll find the signature bar and barista counter.
It's a 'long' lounge – not unlike a rectangle – so why not go exploring from one end to the other and find your new favourite spot?
Food and beverage in Singapore Airlines' SilverKris Business Class Lounge in Singapore
Let's start with the new eye-catching bar in Singapore Airlines' SilverKris Business Class Lounge.
It's here you can order barista-made coffee – but oddly, only between 6 am and 10 am. My visit coincided with that window, but I'd rank my latte about a 5/10. Perhaps I'm spoiled by Australian coffee, but the milk was over-steamed, which made it difficult to drink. And waiting 10 minutes to flag somebody down also wasn't a great start.
It'd have been faster to simply make my own coffee on the DIY machine. And that's a shame because barista-made coffee is such a signature when you're flying in the morning, as I was. If you fancy something stronger, the bar doesn't serve alcohol until 5:30 pm. But you can help yourself from a separate counter at any time.
Fortunately, the Champagne sits better than the coffee. While Charles Heidsieck was previously the signature drop, it's now the very drinkable Piper Heidsieck Essentiel Cuvée Réservée.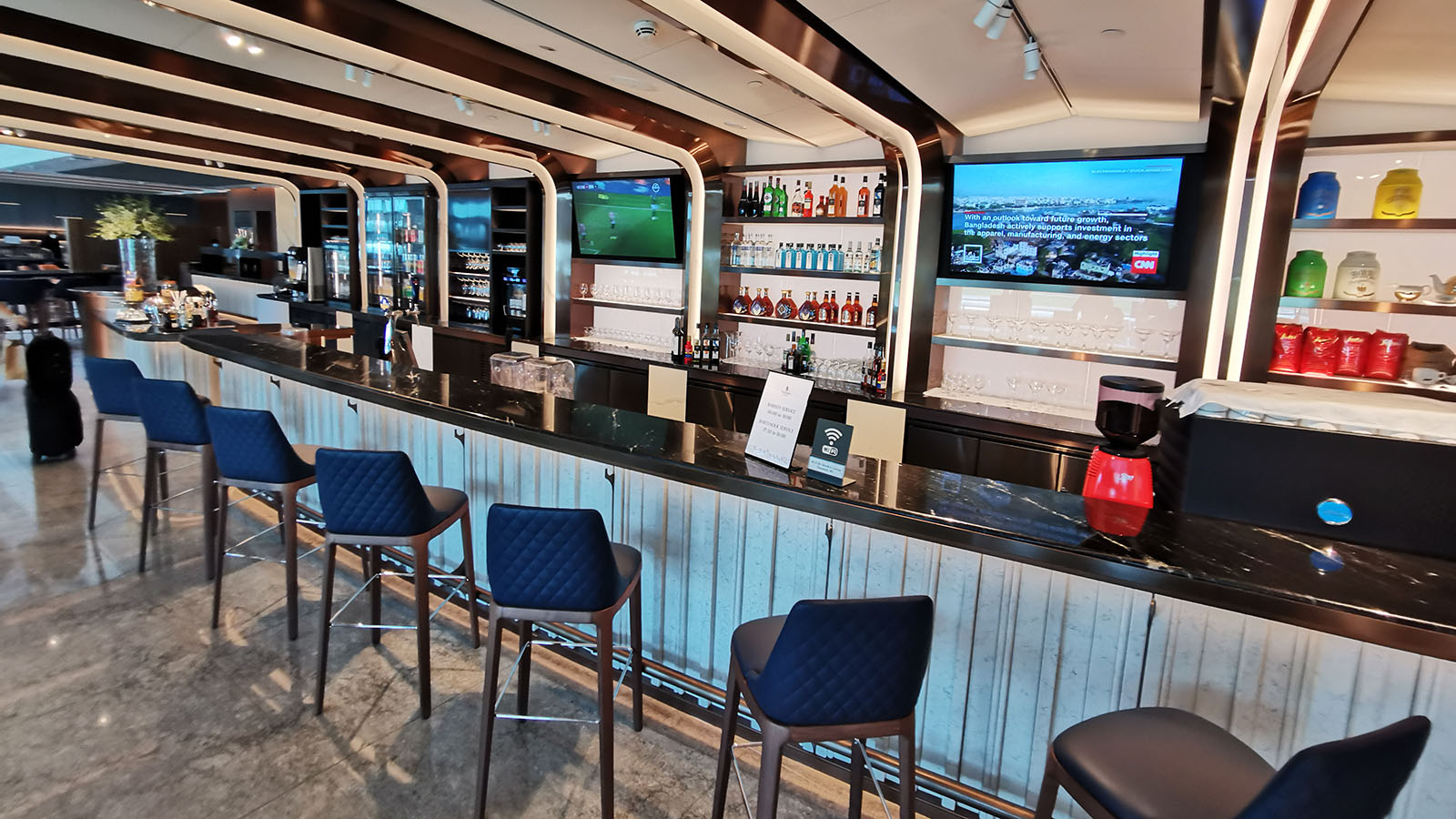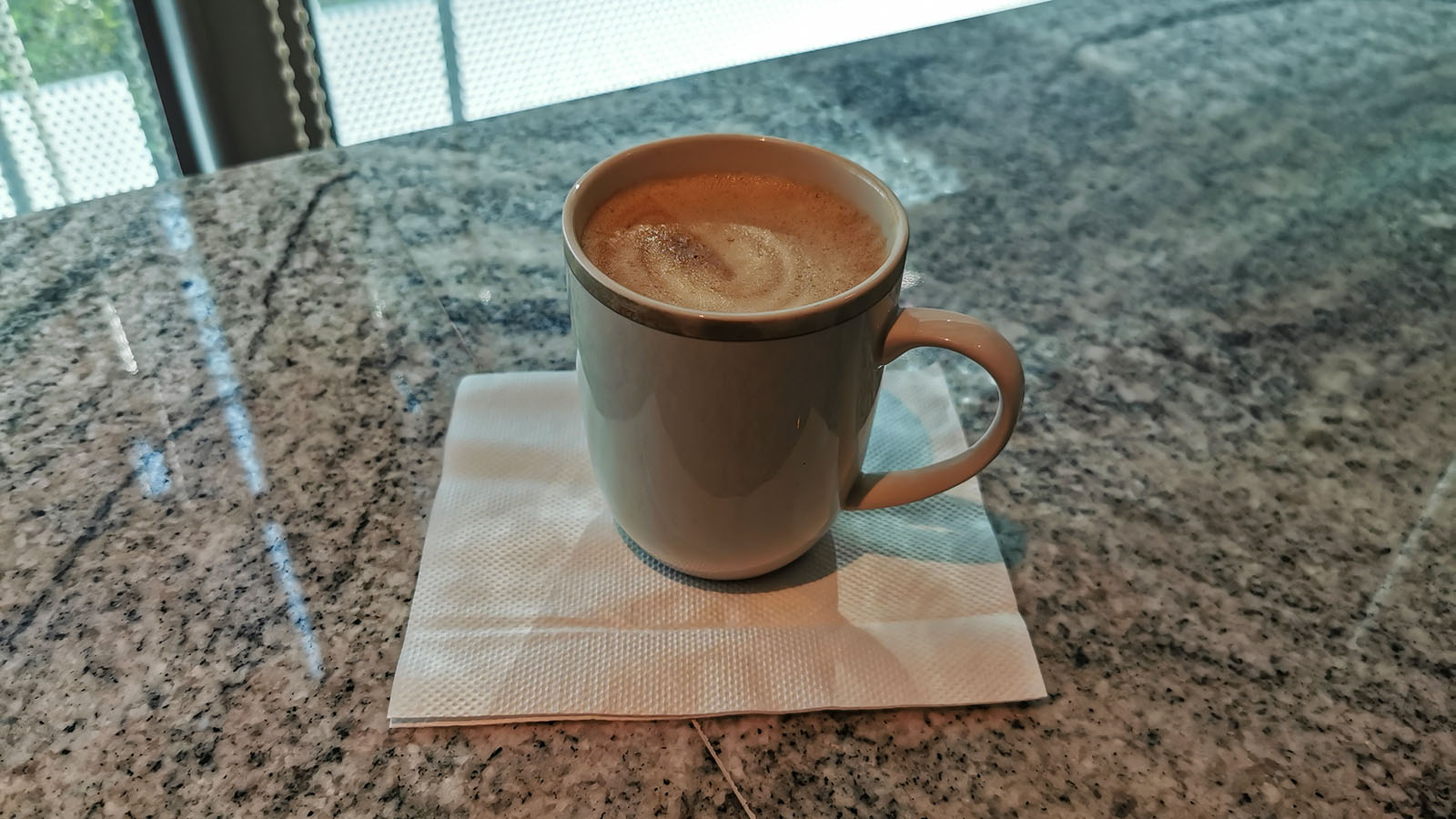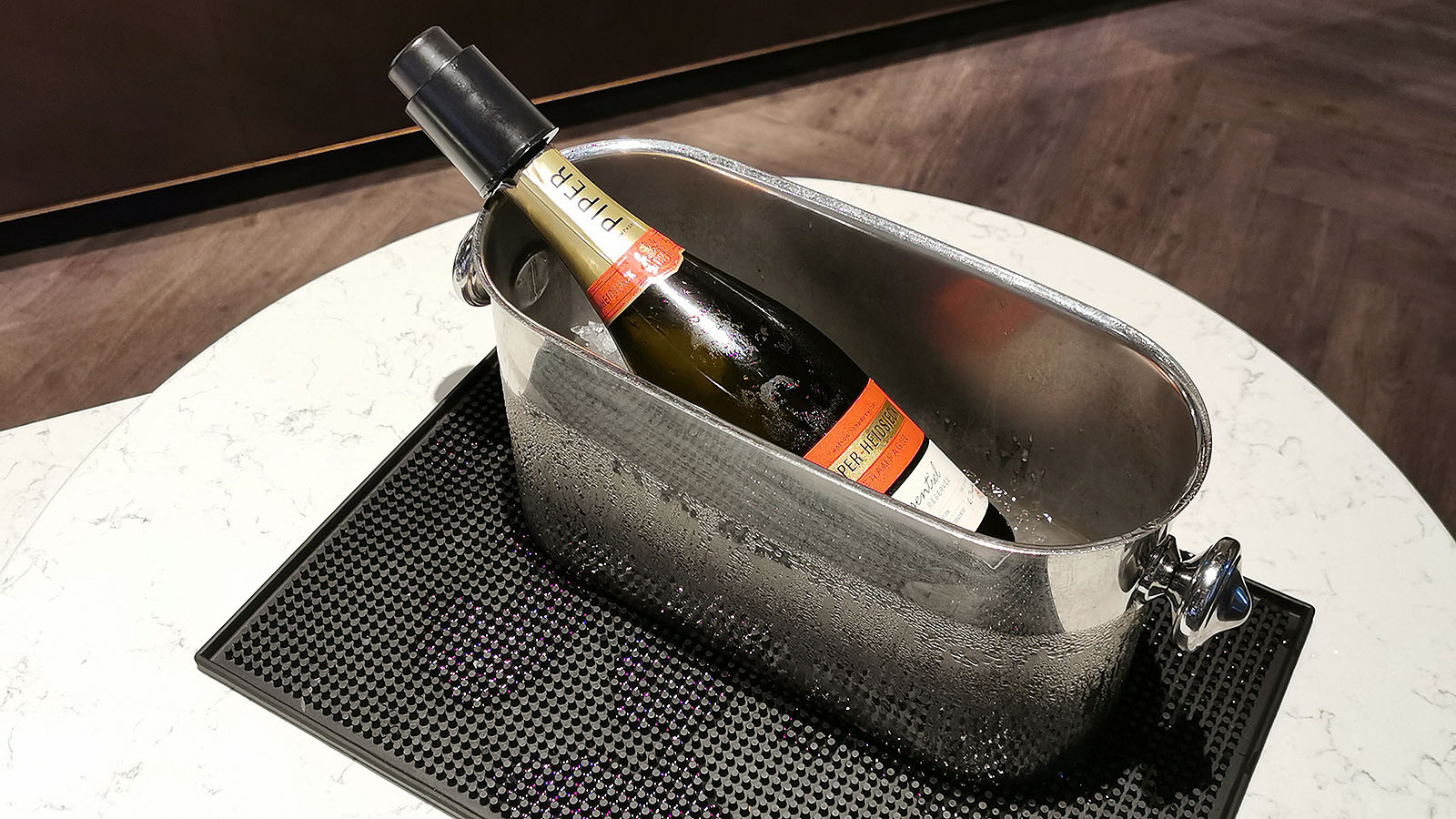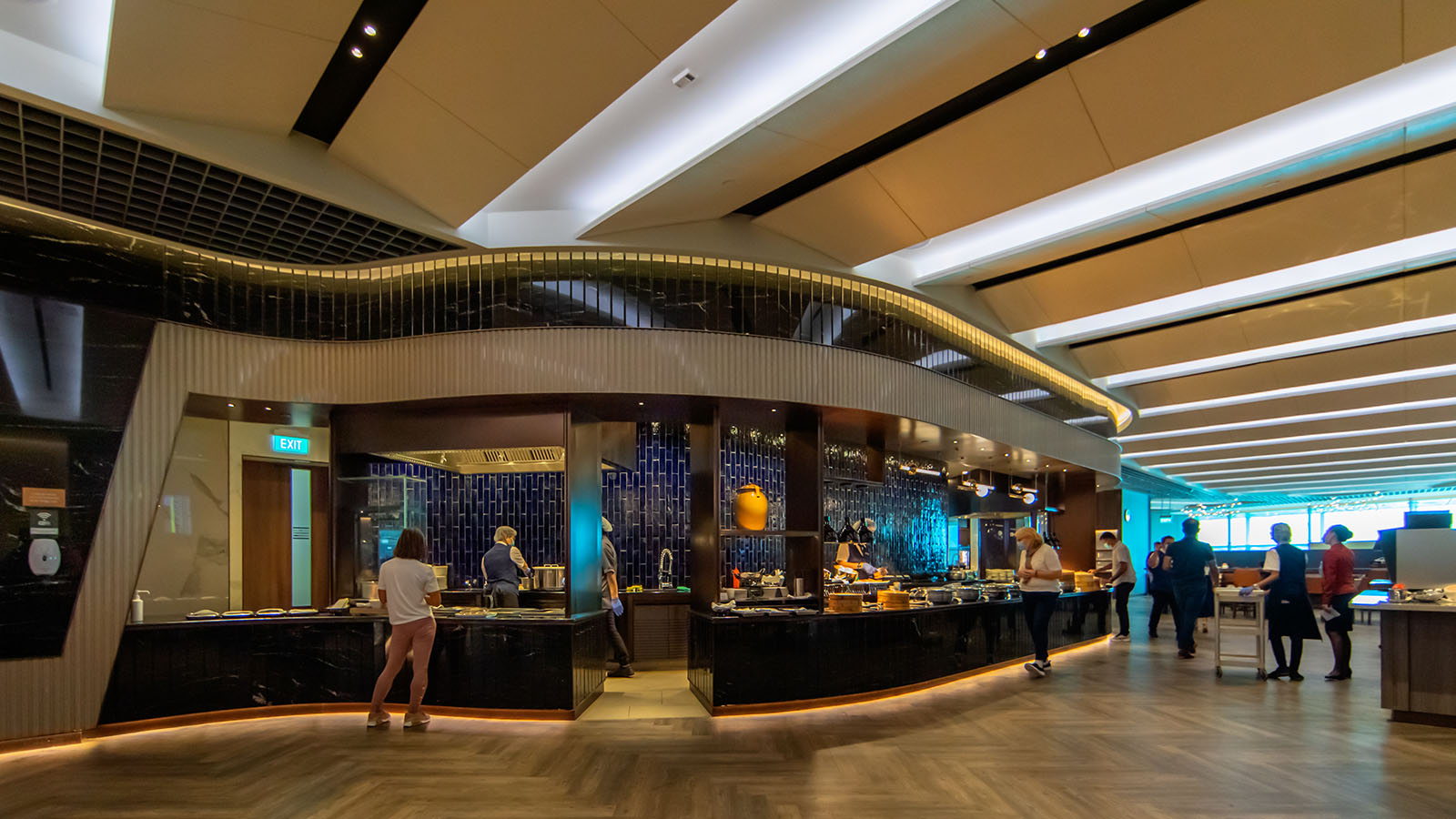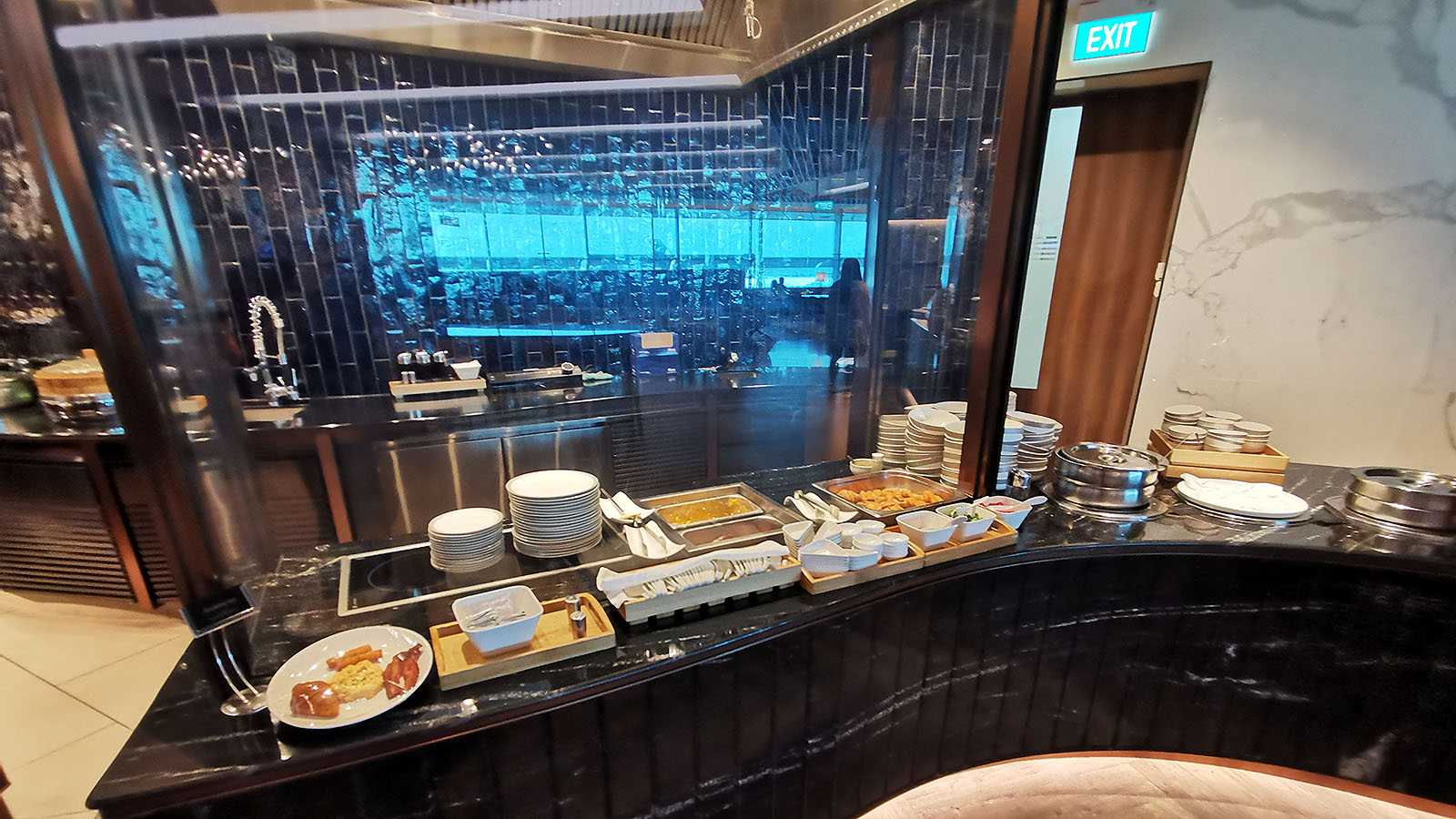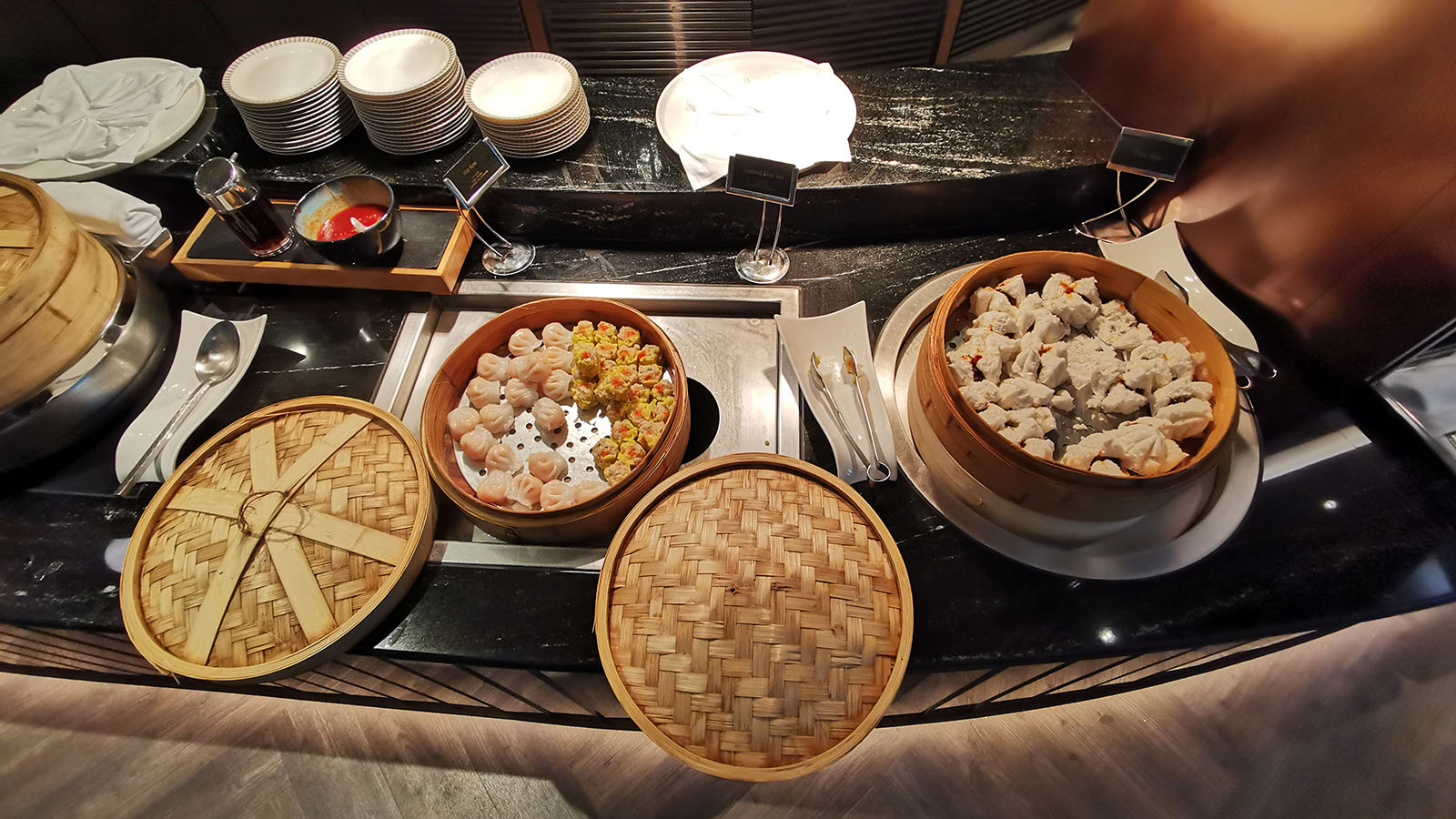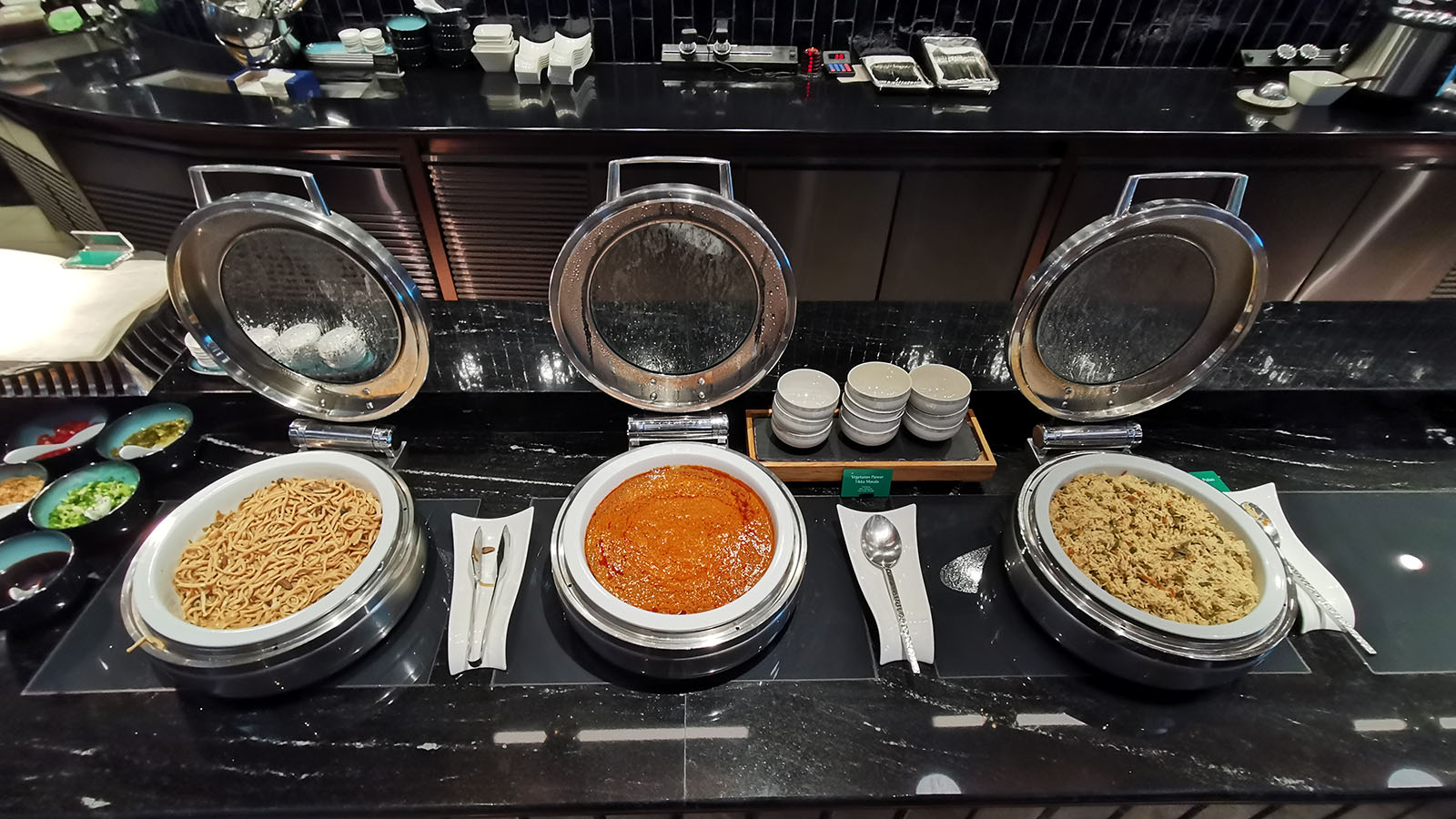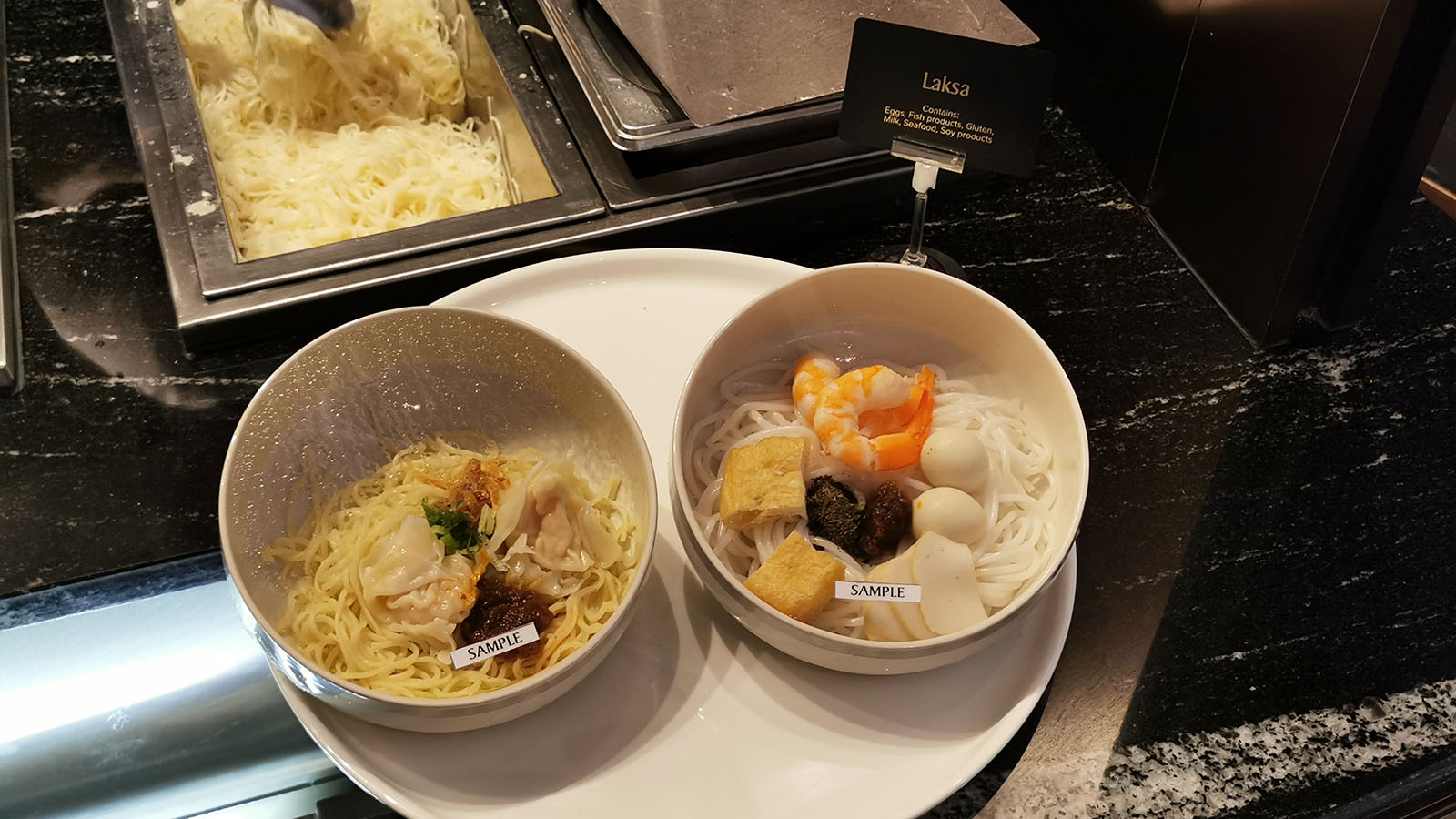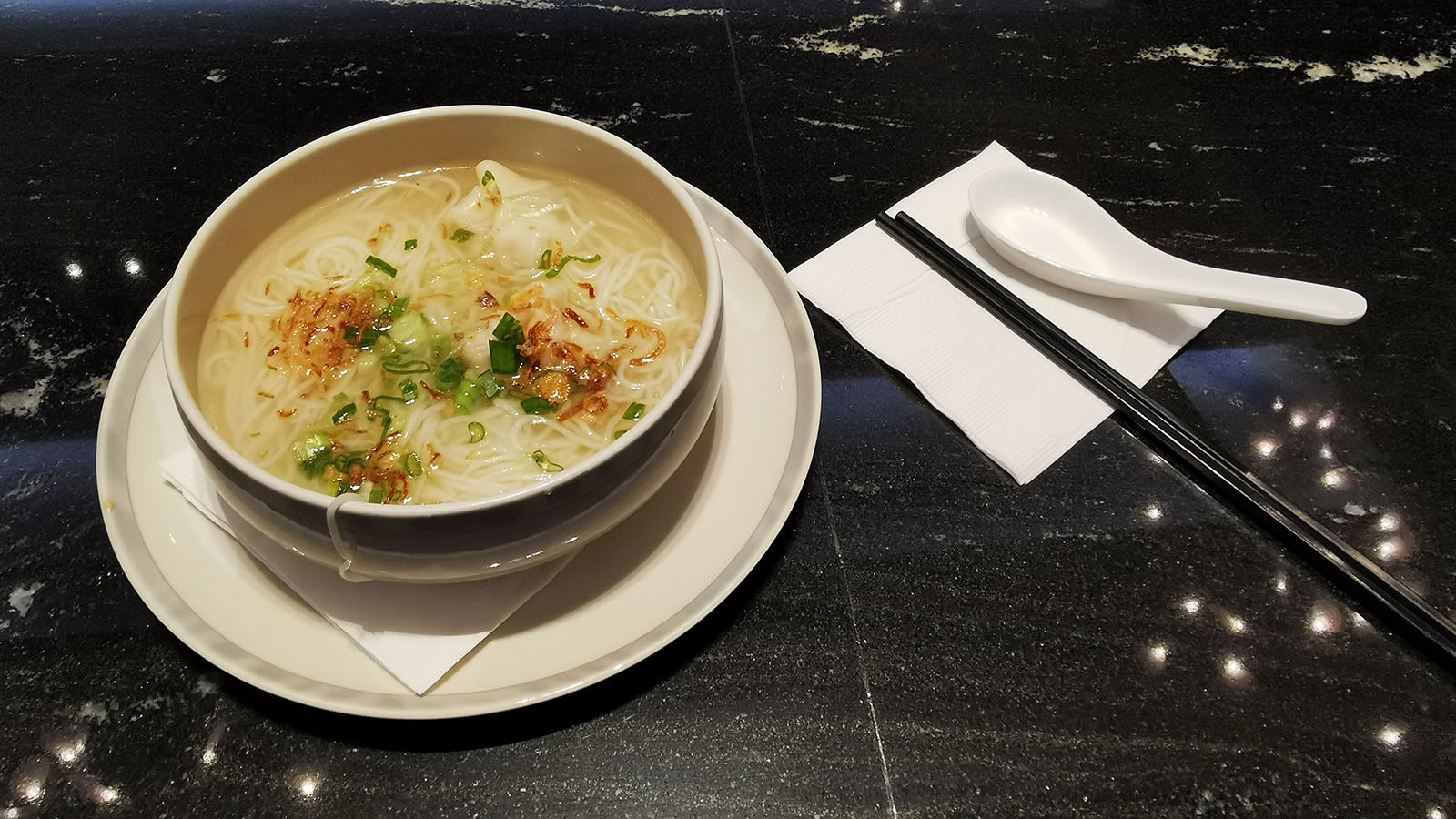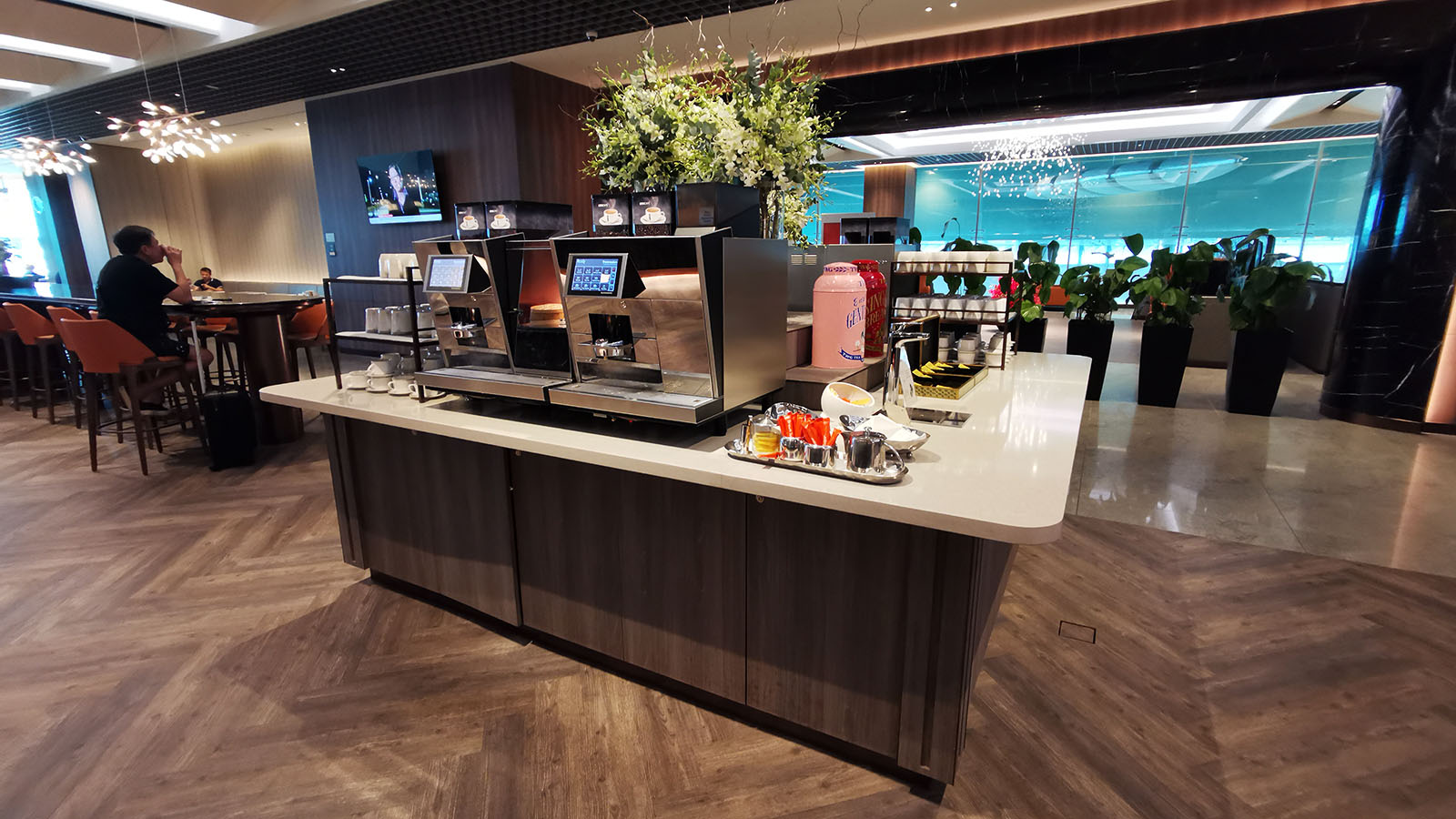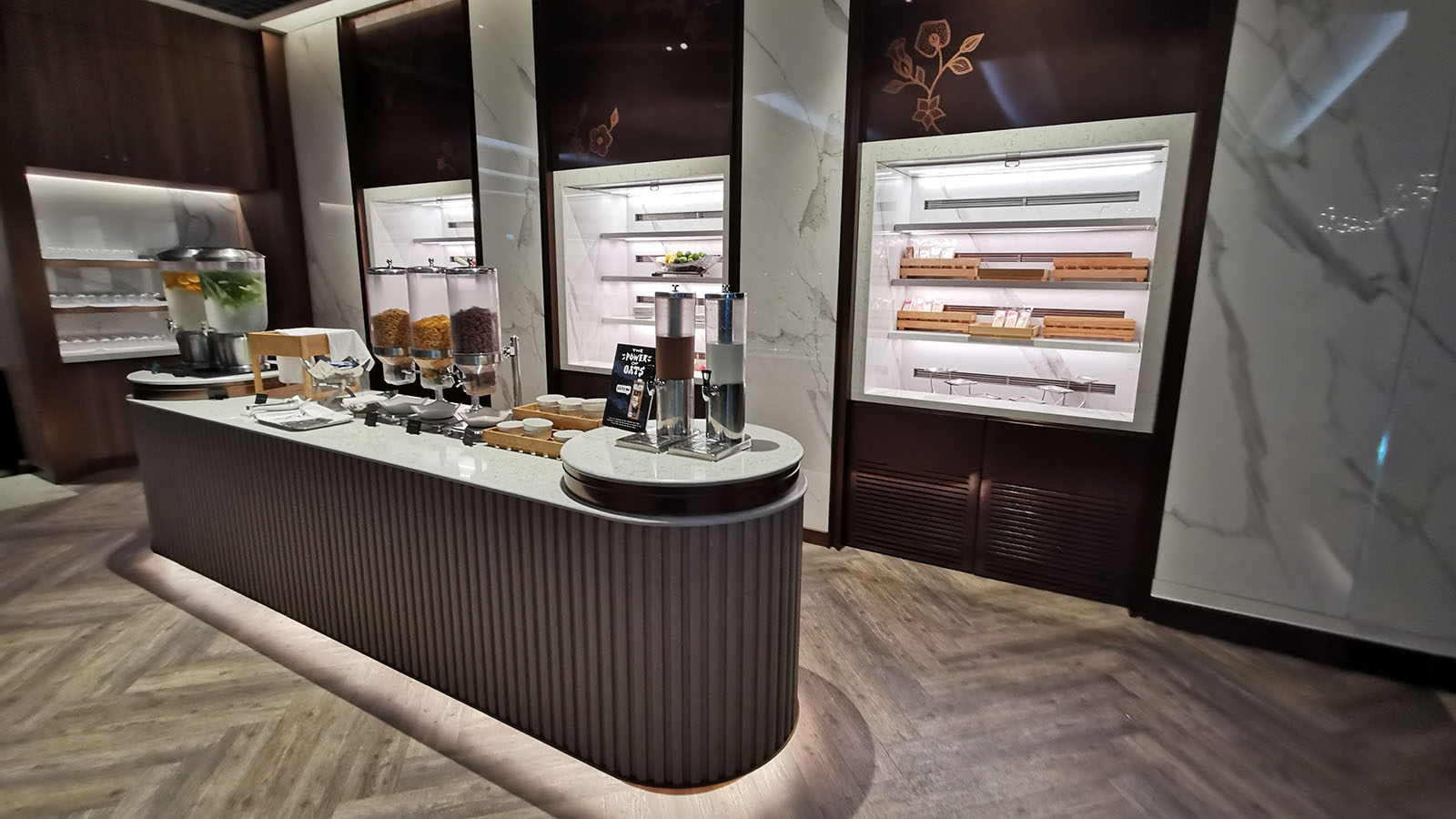 On the food front, it's largely a 'help yourself affair. There's plenty of variety to suit every palate. This breakfast visit finds dumplings, siu mai, bacon, eggs, pasta, fruit and sandwiches to get things started.
There's also a noodle bar counter. It's not promoted – there's no sign overhead or clear menu – but if you do spot two 'sample' dishes on the counter, you're in the right place. It's hard to go past the tasty wonton noodle soup, which is prepared and plated up in front of my eyes.
Lounge amenities
While Singapore Airlines' SilverKris Business Class Lounge first reopened in 2021, a new feature debuted in May 2022. That's a quiet room for naps: great for really long transit.
You'll find it by turning left at reception, walking to the far end of the lounge, and looking for a subtle brown door. Hit the button, and whoosh, you're in. Just keep in mind that there are no boarding calls here. And no search party to come and find you if you doze through departure. Smartwatch alarms are a handy thing.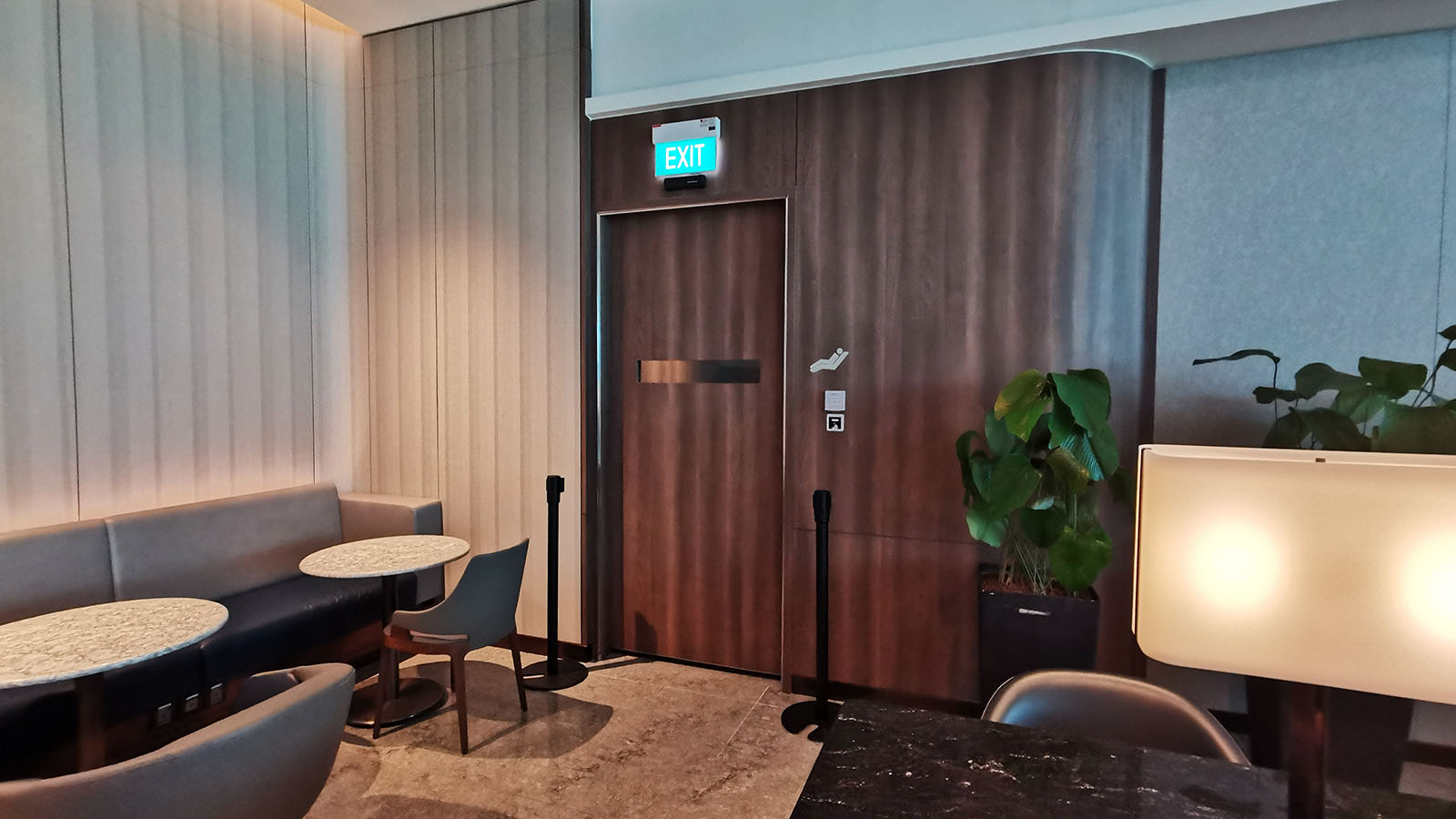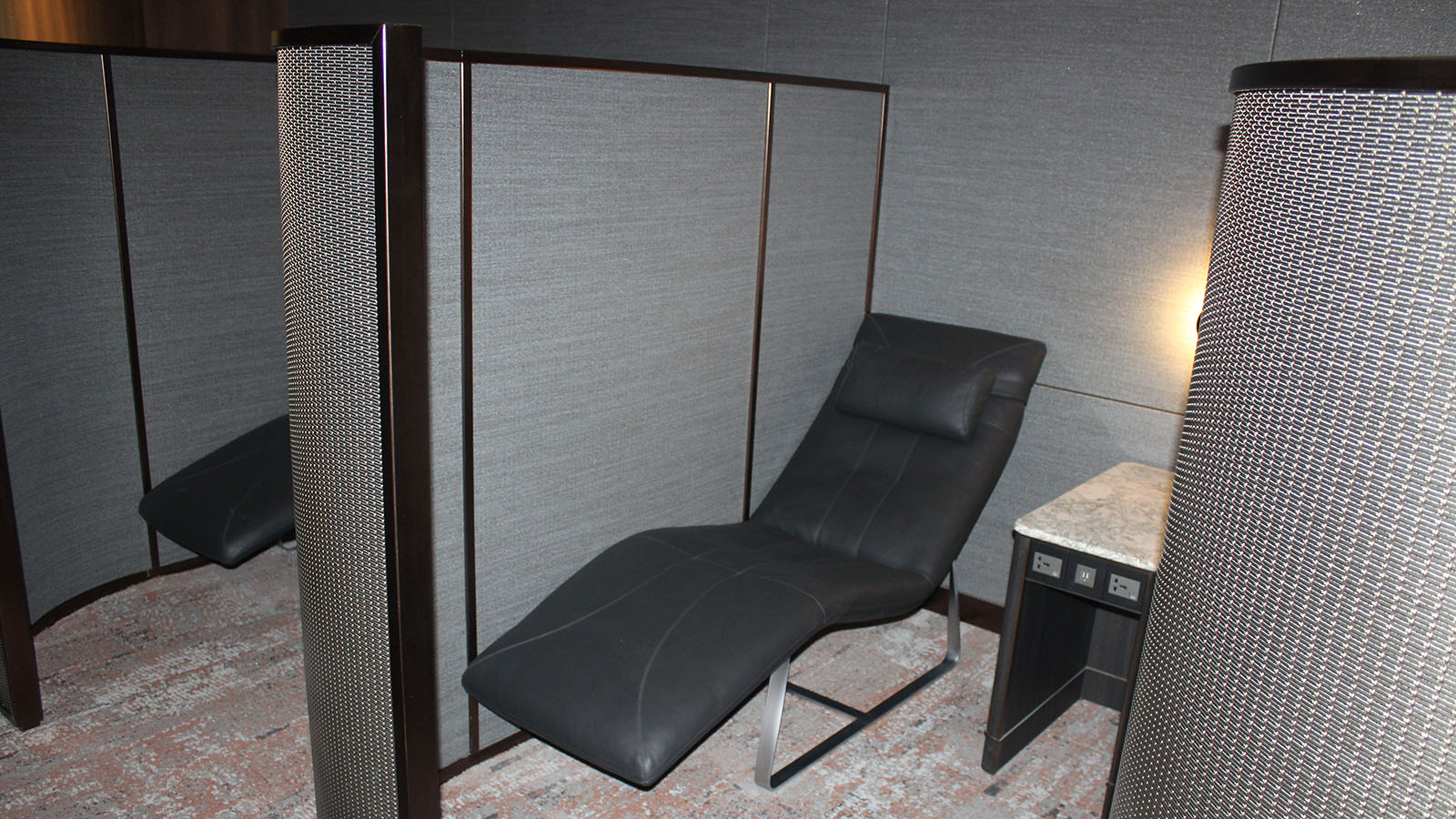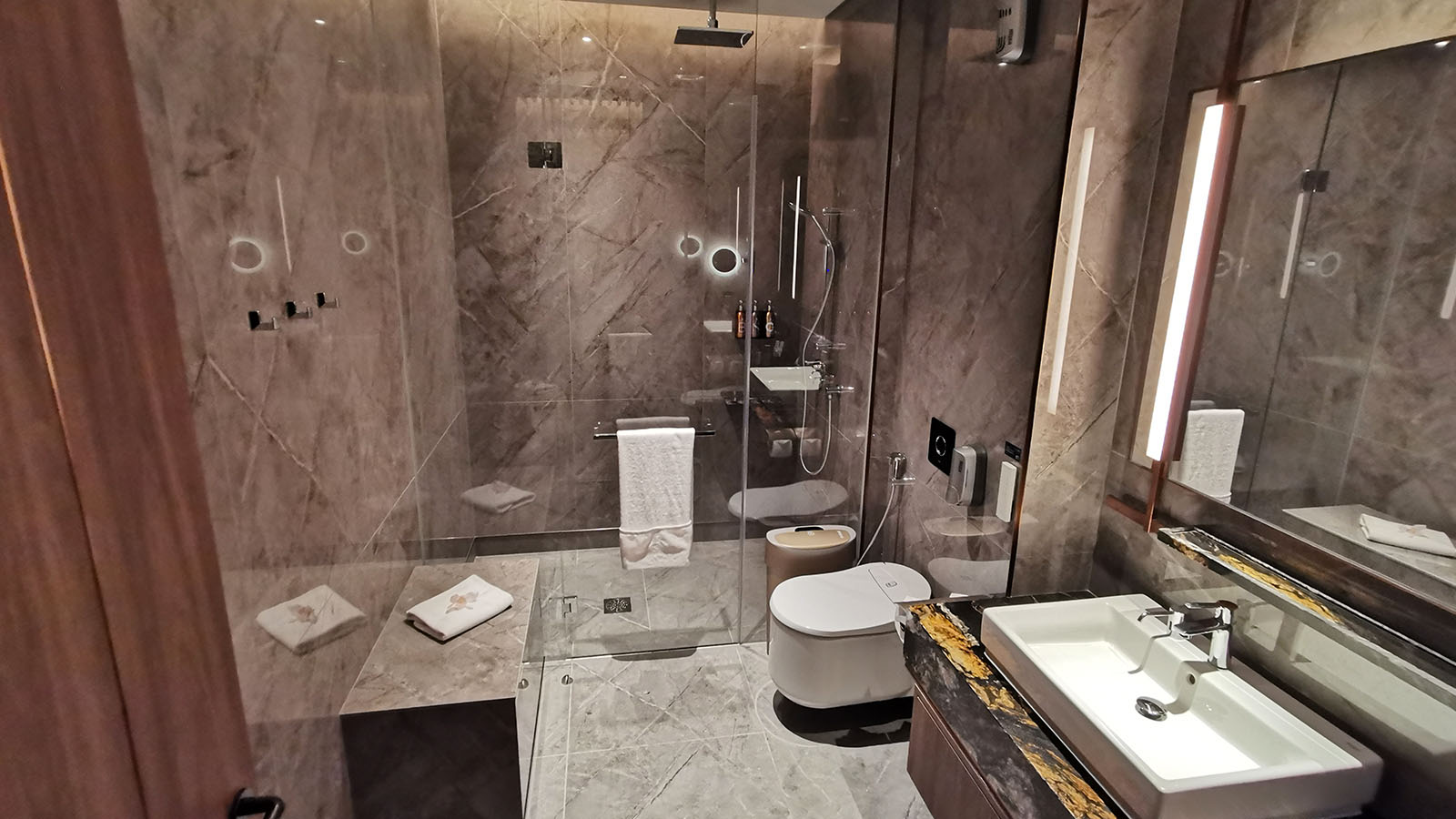 The lounge also provides shower facilities. To avoid holding up other passengers on a busy morning, we've included an image of the First Class Lounge shower rooms. But those in Business Class offer similar amenities.
Wi-Fi speeds here are acceptable yet without being super zippy. This morning's visit to the SilverKris Lounge precinct found average downloads of 16Mbps and average uploads of 30Mbps. That's certainly usable, but with plenty of room for improvement.
Accessing Singapore Airlines' SilverKris Business Class Lounge in Singapore
You could certainly say that the SilverKris Business Class Lounge is Singapore Airlines' main lounge at Changi Airport. It's essentially the lead-in lounge for passengers who are flying Business Class, or who otherwise do so regularly and have earned the appropriate status.
Without listing those travellers who qualify for the airline's higher-tier lounges, here's who makes the cut for SilverKris Business Class:
Class of travel: those flying Business Class on Singapore Airlines or a Star Alliance airline (no guests).
Singapore Airlines KrisFlyer status when departing on Singapore Airlines:
Air New Zealand Airpoints status when travelling to New Zealand on Singapore Airlines or Air NZ:

Airpoints Elite (no guests).

Airpoints Elite Partner (no guests, and restricted to NZ flight numbers only).
PPS Club members travelling on any other Star Alliance airline must instead use the KrisFlyer Gold Lounge unless booked in Business Class. There's also no access here for Virgin Australia Velocity Gold and Platinum members unless flying Business Class where access is included with the ticket. That's where the KrisFlyer Gold Lounge comes in.
At the other end of the spectrum, the SilverKris First Class Lounge awaits those flying First Class with a Star Alliance airline. It also welcomes Solitaire PPS Club cardholders booked on Singapore Airlines. Above that, The Private Room is exclusively for those flying in Singapore Airlines' First Class or Suites cabins.
Summing up
Singapore Airlines SilverKris Business Class Lounge was certainly overdue for an upgrade – and it got one. With 30% extra seating than before, an increase in natural light and a broader footprint, there's more room to move at peak times. The upgraded look and feel are also more befitting of a 'home hub' lounge like this.
But some clearer signage would certainly come in handy. During this stay alone, I had to direct three sets of travellers away from a fire exit I was sitting near – else they'd have strolled through and set off the alarm. They were simply trying to find their way out, and there were no signs to help them.
Particularly for those who've stepped off an overnight flight and have an onward connection, a stronger focus on barista coffee would also be a welcome improvement. But that's an easy fix, now that the lounge is in better shape in just about every other respect. And it's great to see it bustling – but not uncomfortably busy – when I'm flying through.
Also reviewed: Singapore Airlines' SilverKris First Class Lounge, Singapore
Photography by Chris Chamberlin, who travelled to Singapore as a guest of Singapore Airlines. Feature image courtesy of Singapore Airlines.
---
Stay up to date with the latest news, reviews and guides by subscribing to Point Hacks' email newsletter.
Singapore Airlines' SilverKris Business Class Lounge, Singapore
was last modified:
June 21st, 2022
by