There's no denying that Business Class is a great way to fly – especially overnight. But on the world's longest flight from Singapore to New York's JFK Airport, there's simply no better place to be. Settle in aboard Singapore Airlines' Airbus A350-900ULR for almost 19 hours of Business Class luxury.
With easy connections available from across Australia, you can also relax and revive across a suite of new lounges during the transit at Singapore's Changi Airport. In fact, Brisbane to New York via Singapore may just be my new favourite way of flying to The Big Apple – and here's why.
Check-in, lounge and boarding
Beginning this leg in Singapore itself, I pull in at Changi Airport's Terminal 3. Clear signage informs my driver of the best place to stop for check-in: that's Zone 5 for my Airbus A350 Business Class flight with Singapore Airlines.
I'm swiftly into the airport's much-appreciated air conditioning on this very toasty Singapore morning. My bag is promptly tagged and my boarding pass is swiftly in-hand. Outbound passport control is similarly speedy via the automated lanes, and from there, I'm straight to the lounge.
That's Singapore Airlines' recently-refurbished SilverKris Business Class Lounge. Being a morning visit, the eye-catching cocktail bar is closed, but there's barista-made coffee to kick-start my day. I also enjoy a tasty and freshly prepared wonton noodle soup from the in-lounge noodle bar.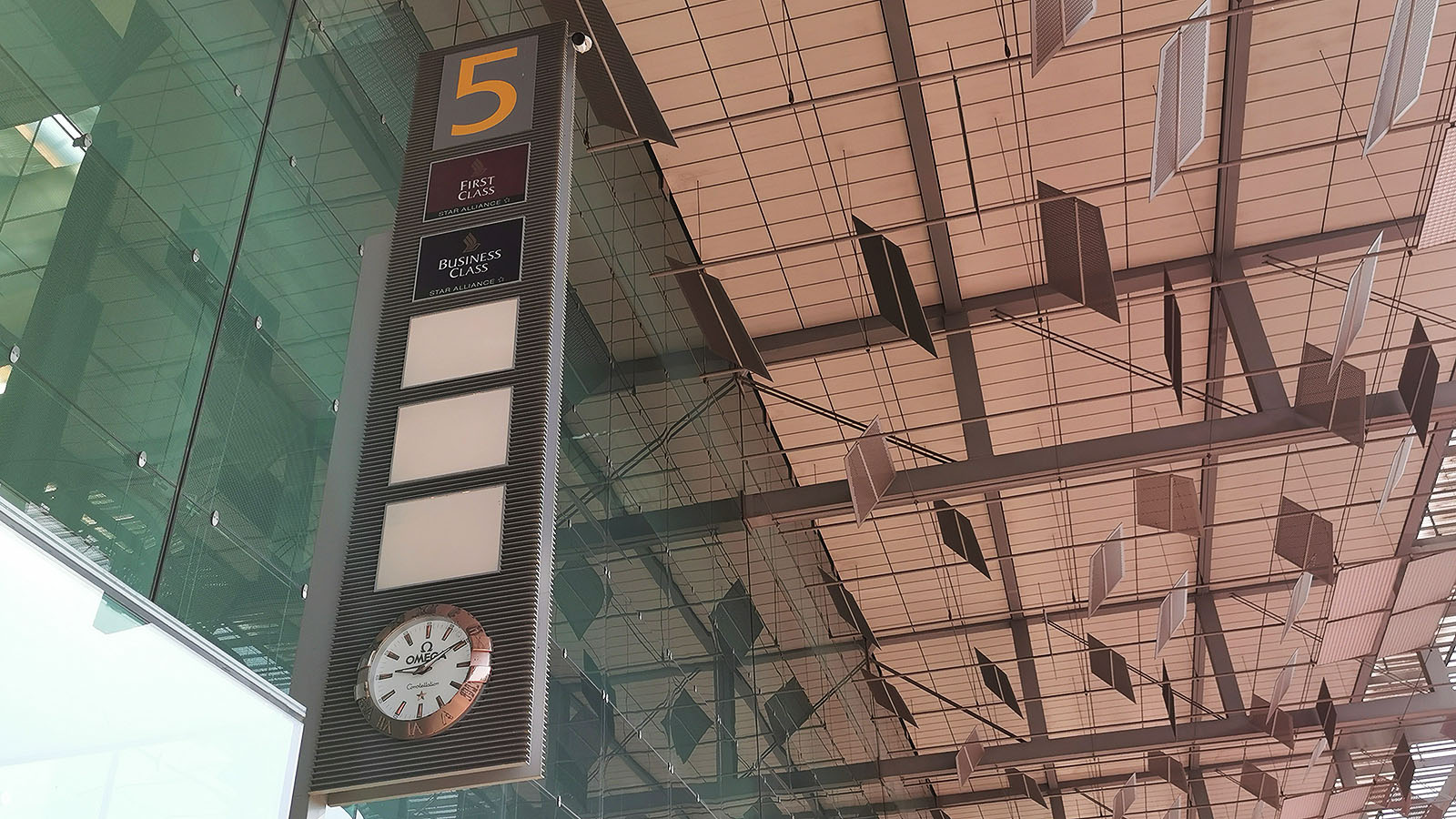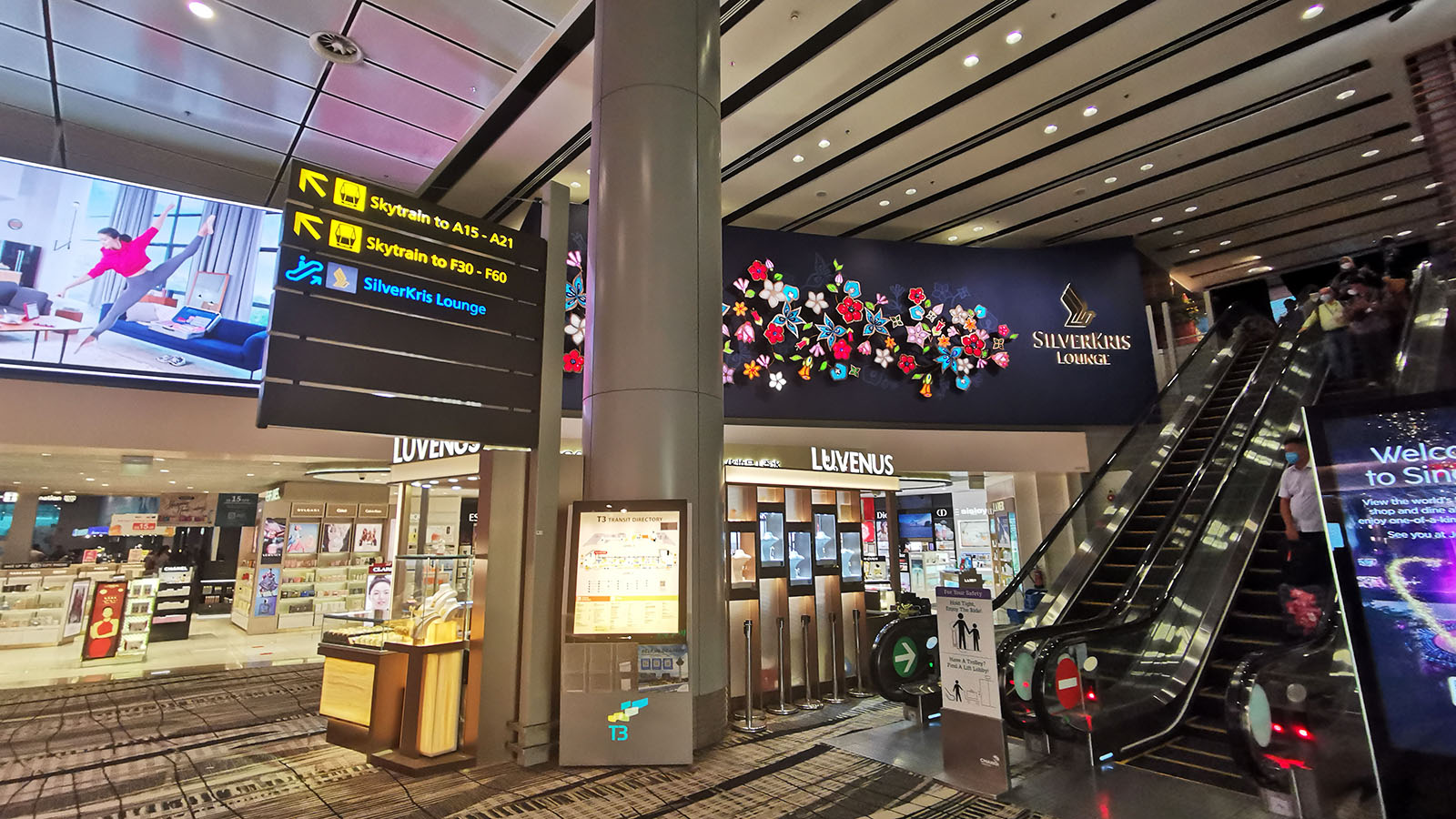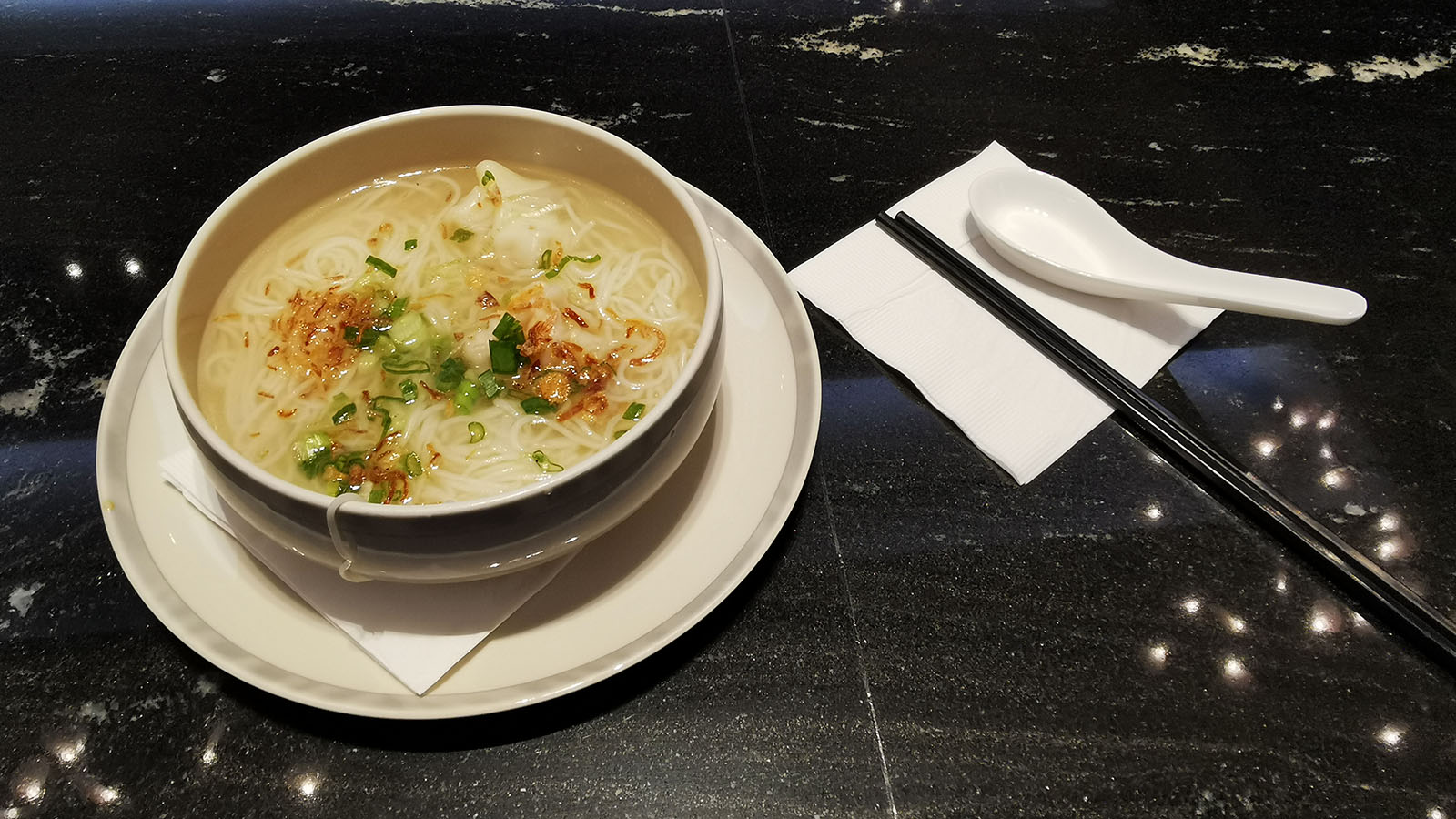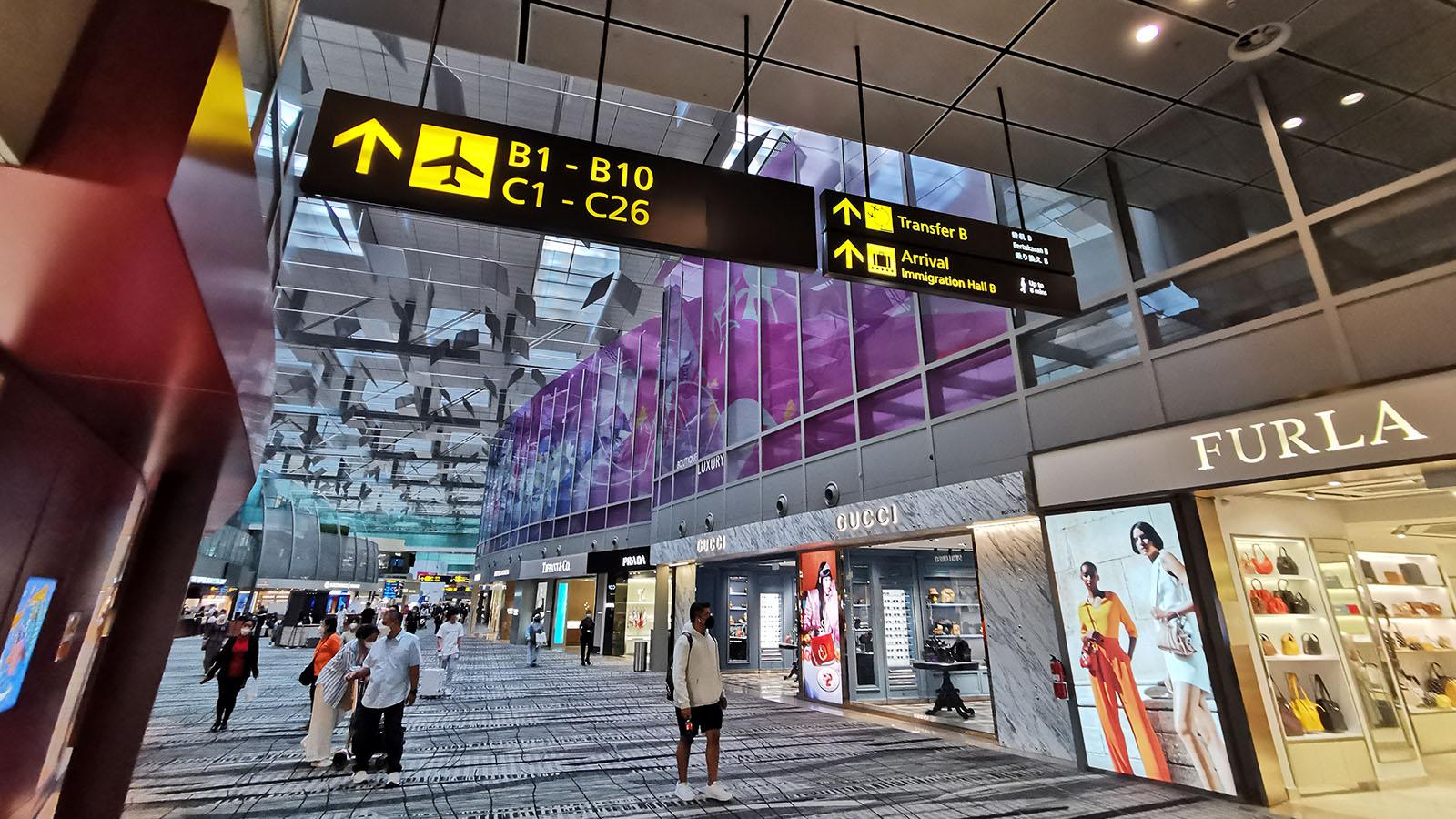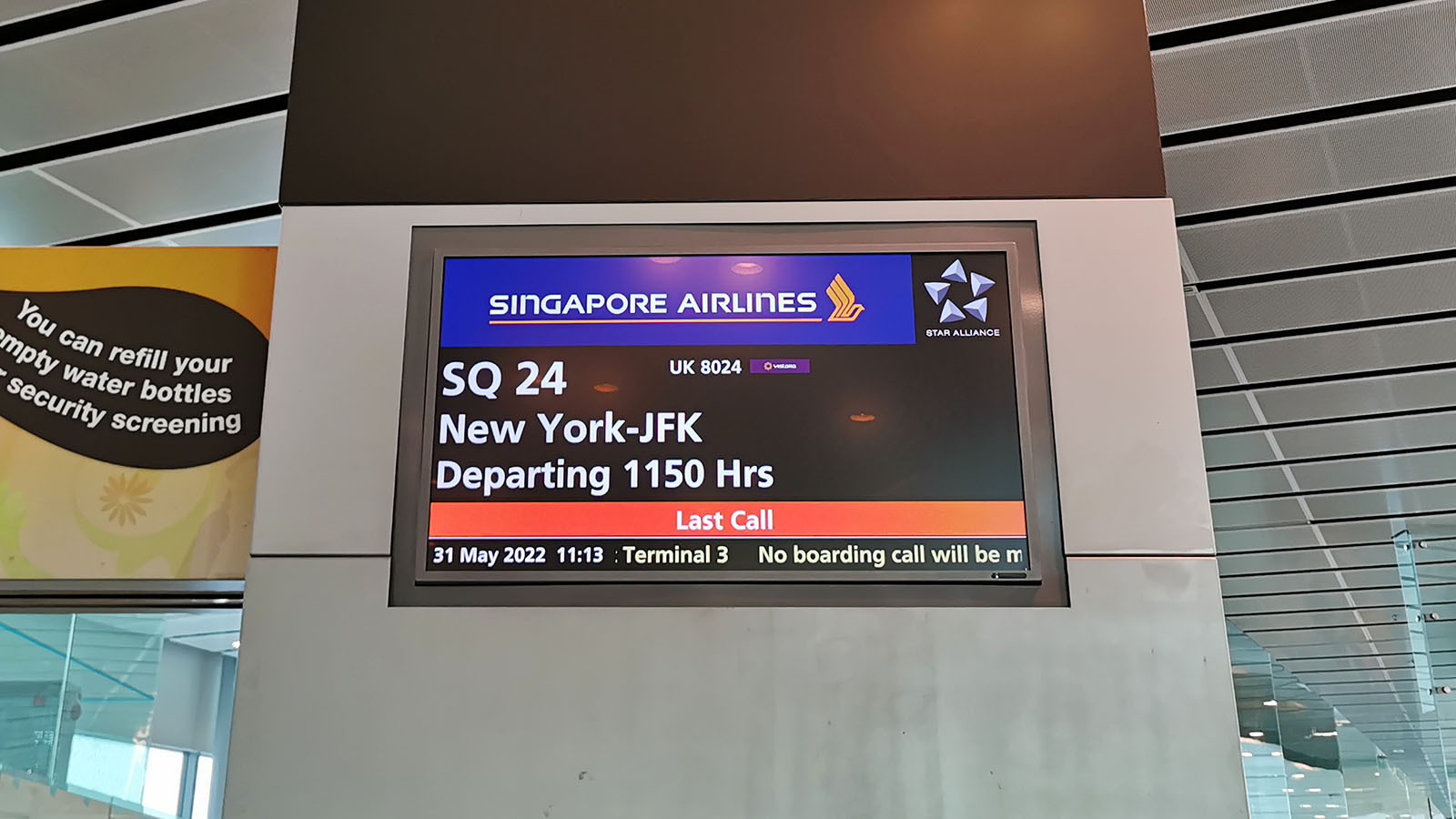 With Singapore Airlines' ambitious SG$50 million lounge refurbishments complete right across the Terminal 3 precinct, I also pop into the nearby SilverKris First Class Lounge. It's primarily the lounge for Solitaire PPS Club frequent flyers travelling on Singapore Airlines, including before flights to New York.
Check out our video below for a quick look at the newly refurbished lounges:
Of course, 'Solitaire' status is to Singapore Airlines as Platinum One is to Qantas. It's not an easy level to reach, and you'll only get there by regularly flying with Singapore Airlines on paid Business Class, First Class and Suites tickets.
It's a small club, so don't feel 'left out' in the SilverKris Business Class Lounge – the default lounge if you're flying Business Class. There's still everything you'd expect of an international-grade facility, including showers: handy when in transit.
Before long, it's time to fly. I briefly panic when I see 'final call' on the screen before I've even cleared security at the gate. But I quickly realise that boarding hasn't yet started. It appears they're simply ushering people to the gate to ensure an on-time departure.
Singapore Airlines Airbus A350-900ULR
As a frequent flyer, it's not often that I get to travel on a new aircraft type. So my inner 'avgeek' is excited to spot one of Singapore Airlines' Airbus A350-900ULRs ready and waiting at the gate. In fact, only seven of these planes exist – and they all fly for Singapore Airlines.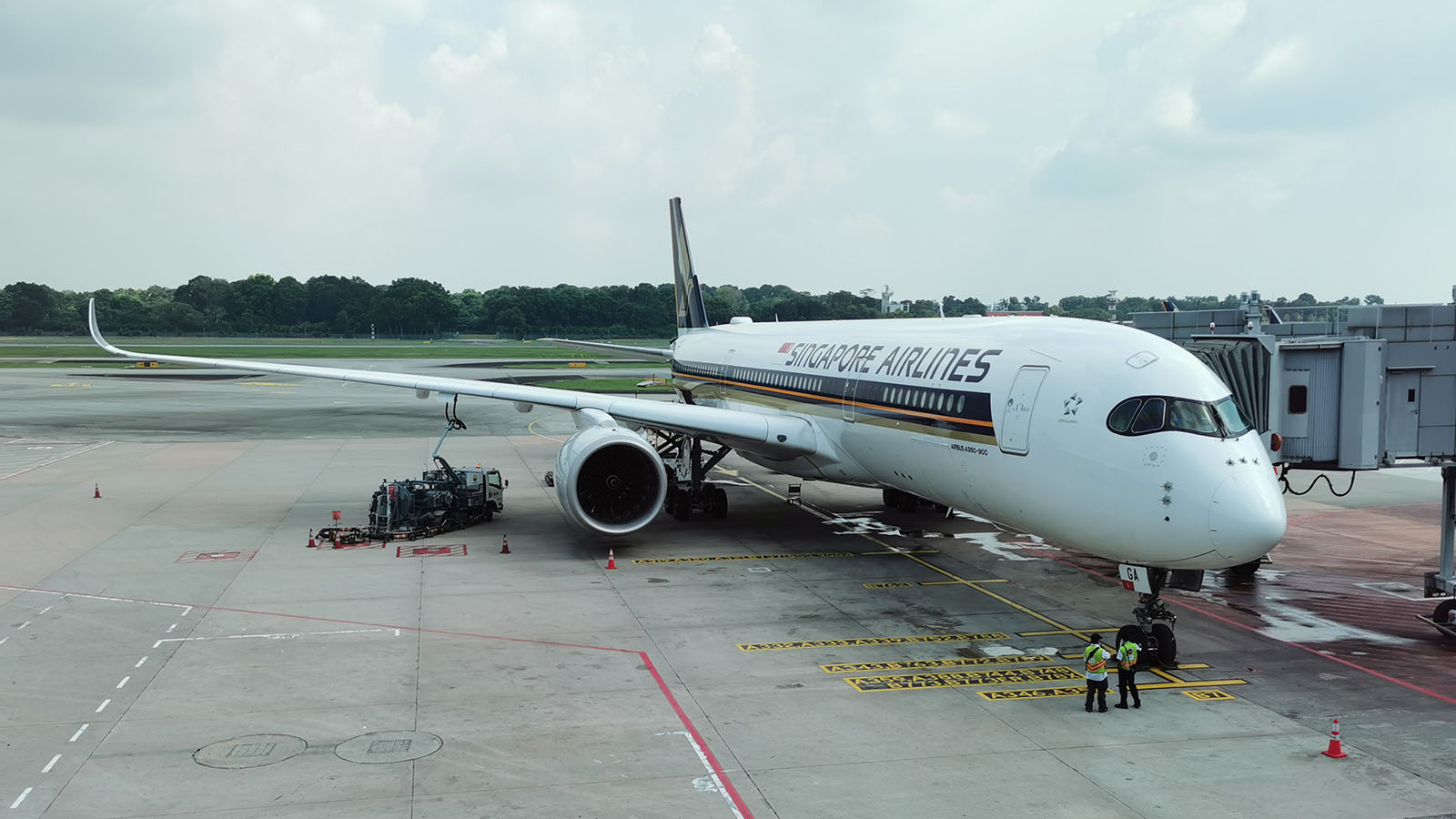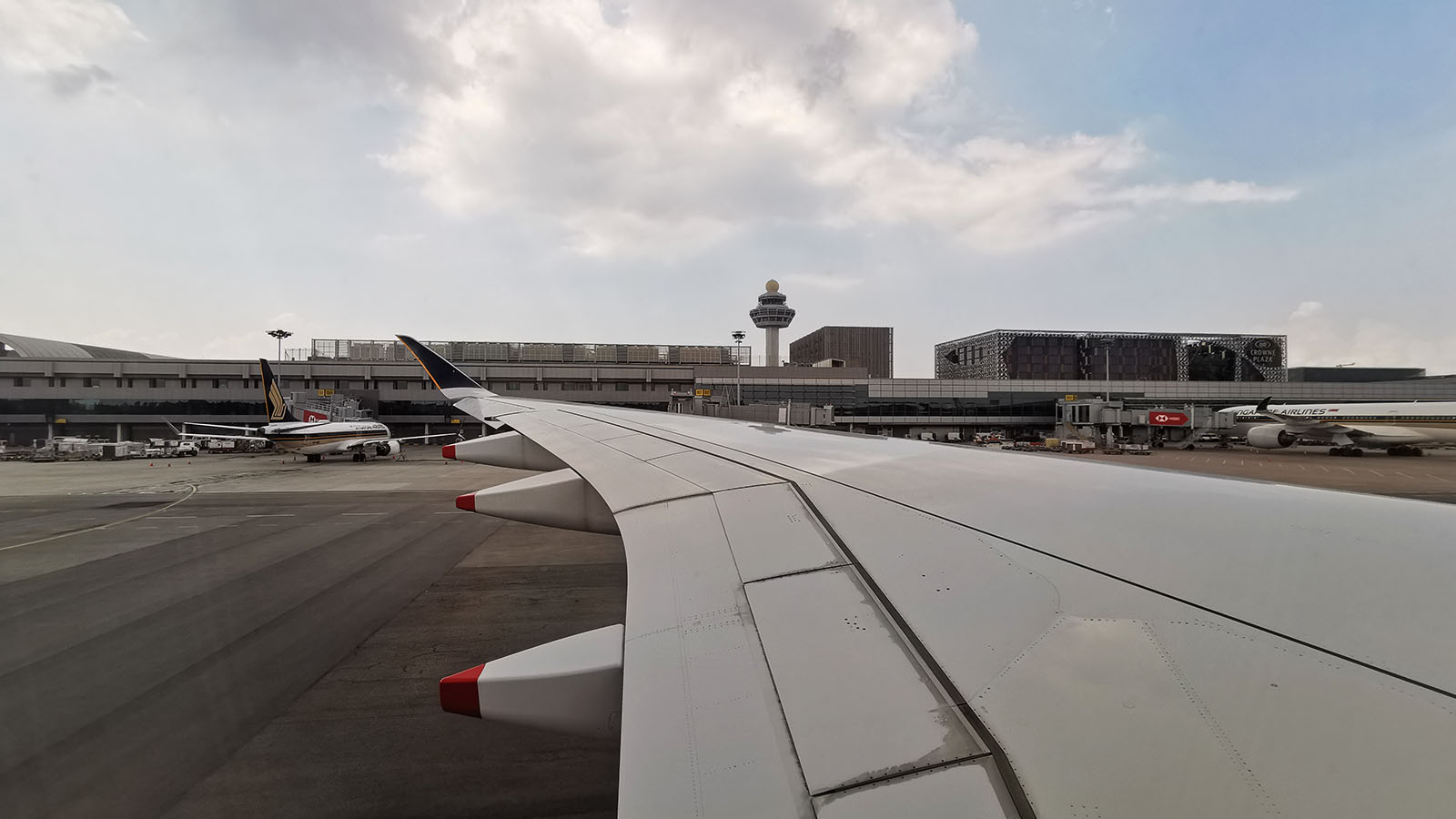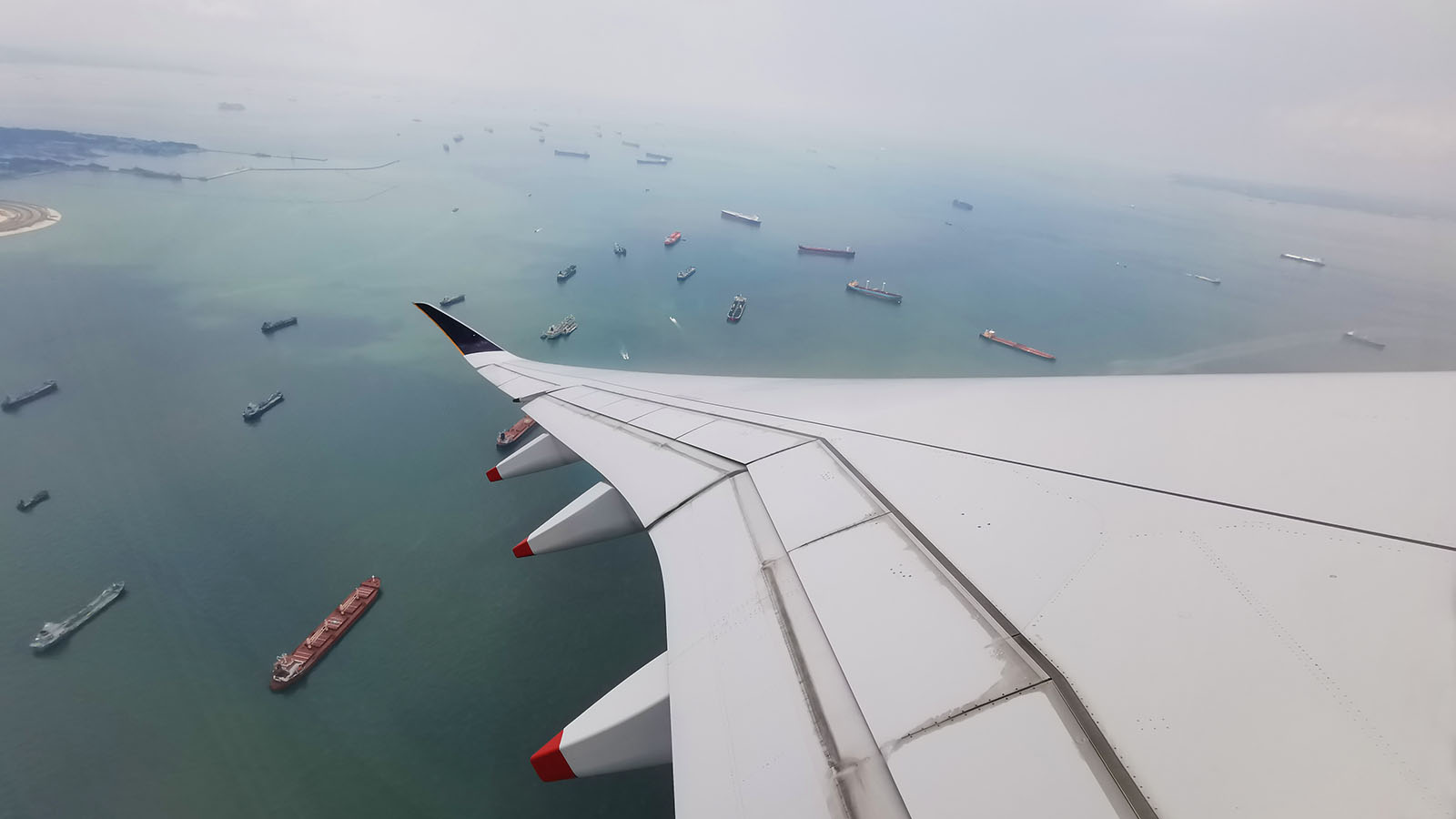 What makes them different is how far they can fly without topping up their tank. If you hadn't already guessed, 'ULR' in the model name stands for 'ultra-long range'. In other words, they're not your typical Airbus A350s – they're instead your ticket to flying Business Class all the way from Singapore to New York, non-stop.
And speaking of Business Class, it's the best seat in the house. These birds don't have First Class, but perhaps more surprisingly, don't have Economy Class, either.
Business Class takes up more than half of the space onboard, with 67 seats in a 1-2-1 layout. Behind that, there are just 13 rows of Premium Economy, with seating for 94 travellers. Yes, only 161 seats in total on a full-sized international jet.

For context, you'll find more seats on a typical Qantas, Virgin Australia or Rex Boeing 737 domestic flight in Australia than on this fully-laden Airbus A350 from Singapore to New York. And from the moment I take my seat, that sense of space can't be understated.
Singapore Airlines Airbus A350 'ultra-long range' Business Class seating
If you've flown with Singapore Airlines before, you might recognise these Airbus A350 Business Class seats. They mirror what you'd find on the airline's 'long-haul' Airbus A350s and the carrier's Boeing 777s.
We've recently reviewed these from Brisbane to Singapore. But here's a quick recap. Every passenger has direct aisle access. Given the 1-2-1 layout, half also get a window seat. The other half sit in the centre in pairs of two.
When you're travelling with a companion, that's the place to be. And if you do end up here while flying solo, just use the built-in privacy divider between the seats.
Of course, the window seats are the most popular. When I initially booked, I could only get a seat in the centre. Hoping for a view, I set a 'seat alert' using ExpertFlyer for 'any window seat' on my flight. About a week before departure, I received a ping: seat 29A was available, so I snapped it up. Huzzah!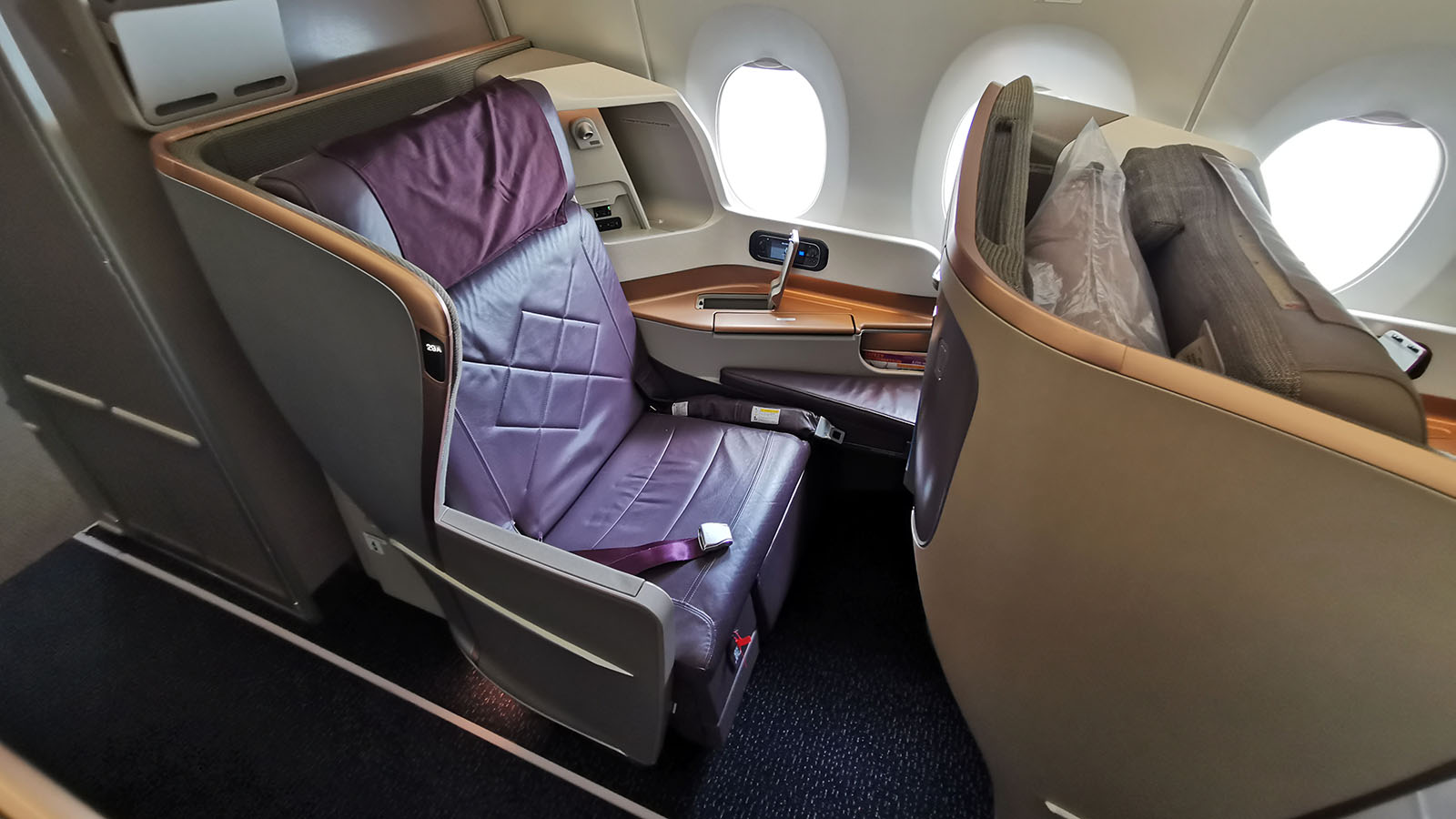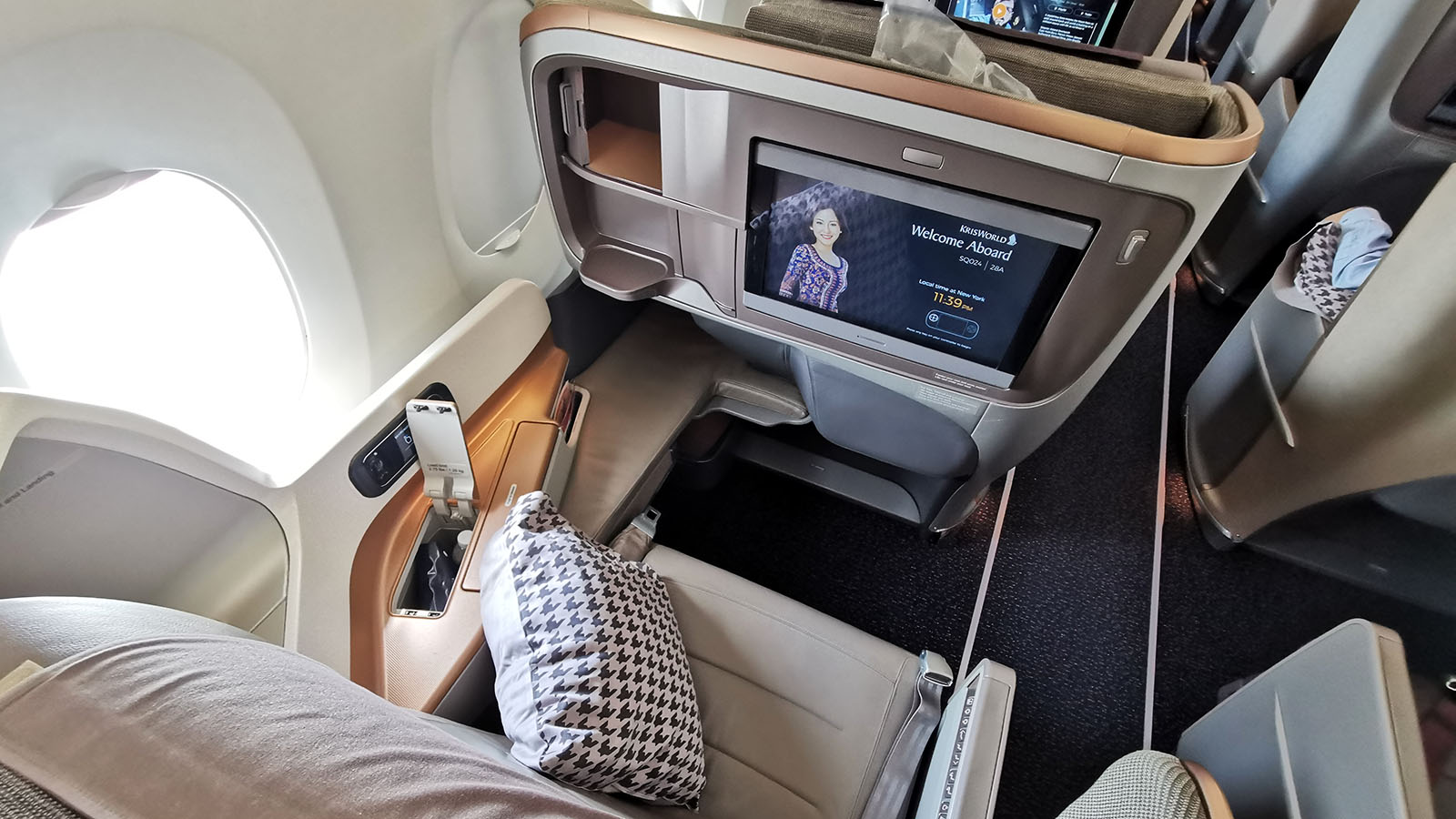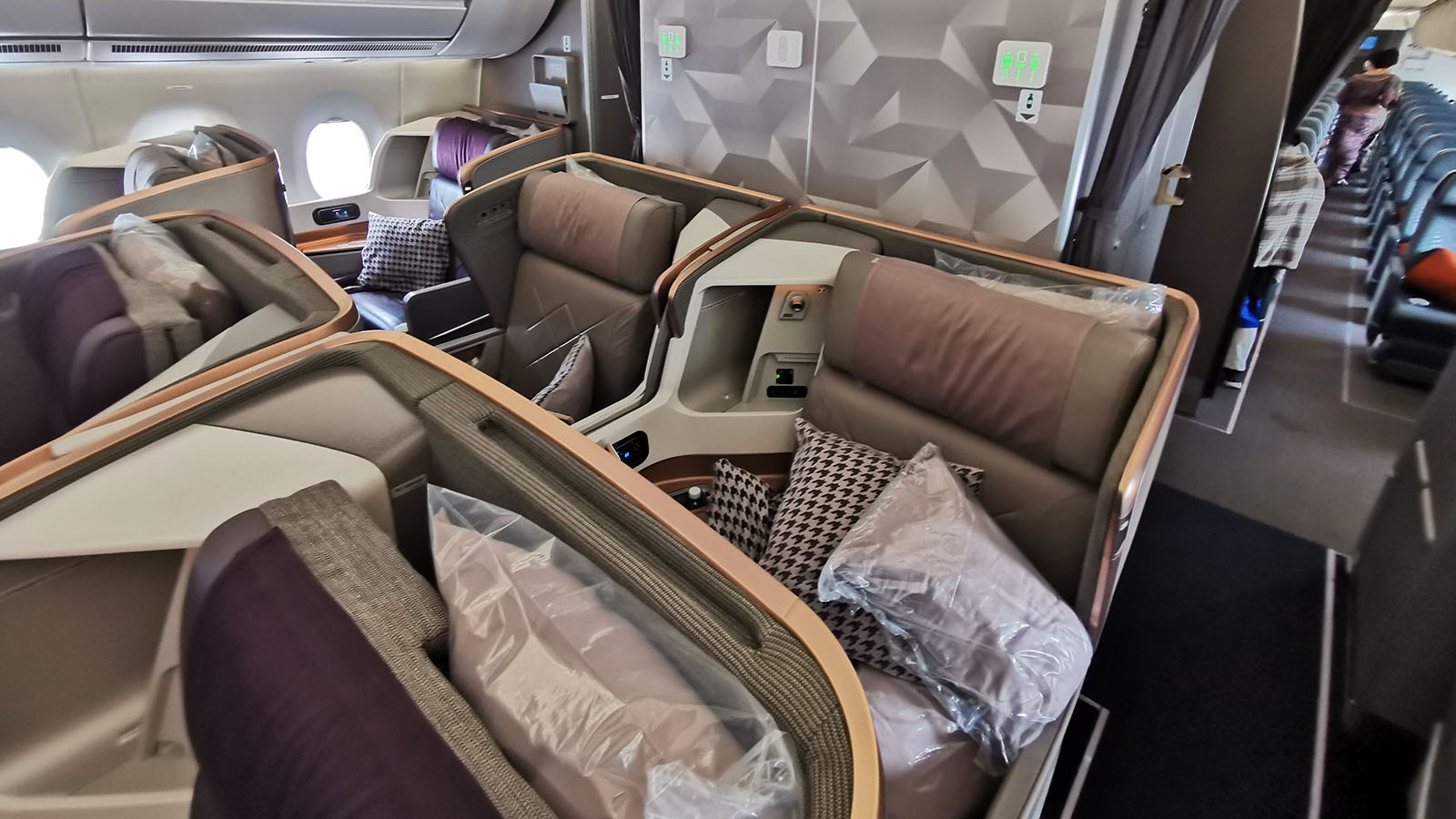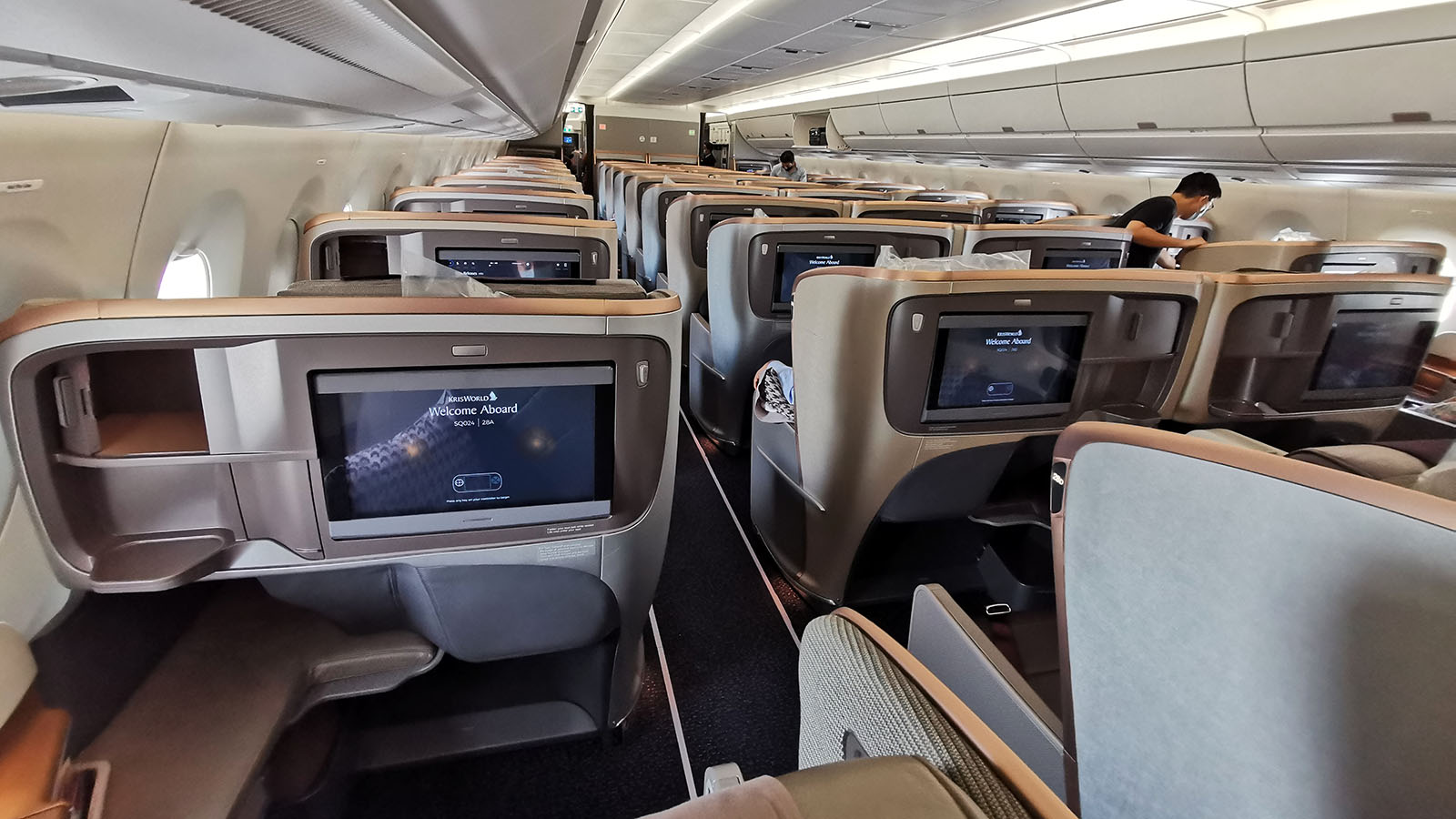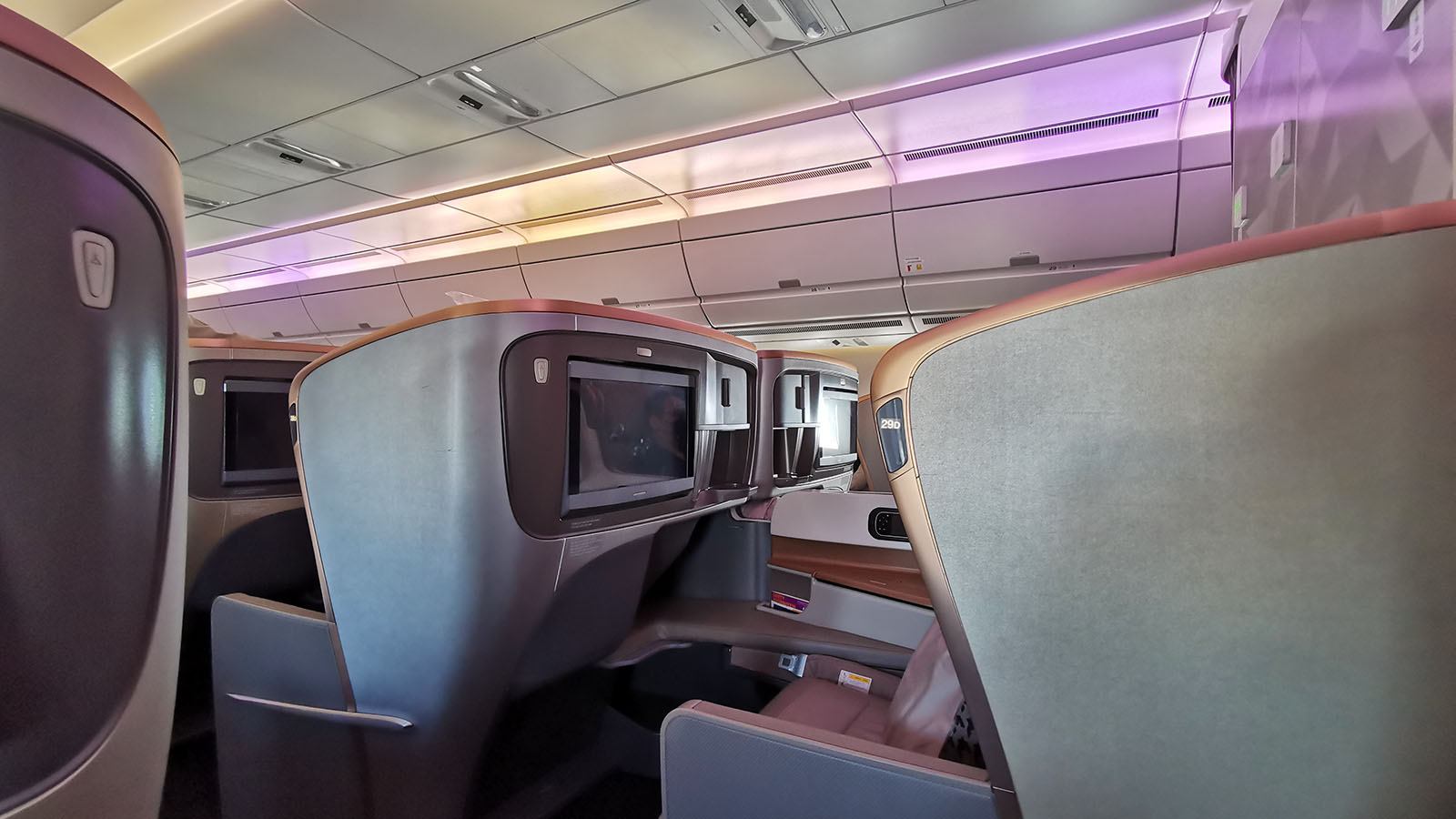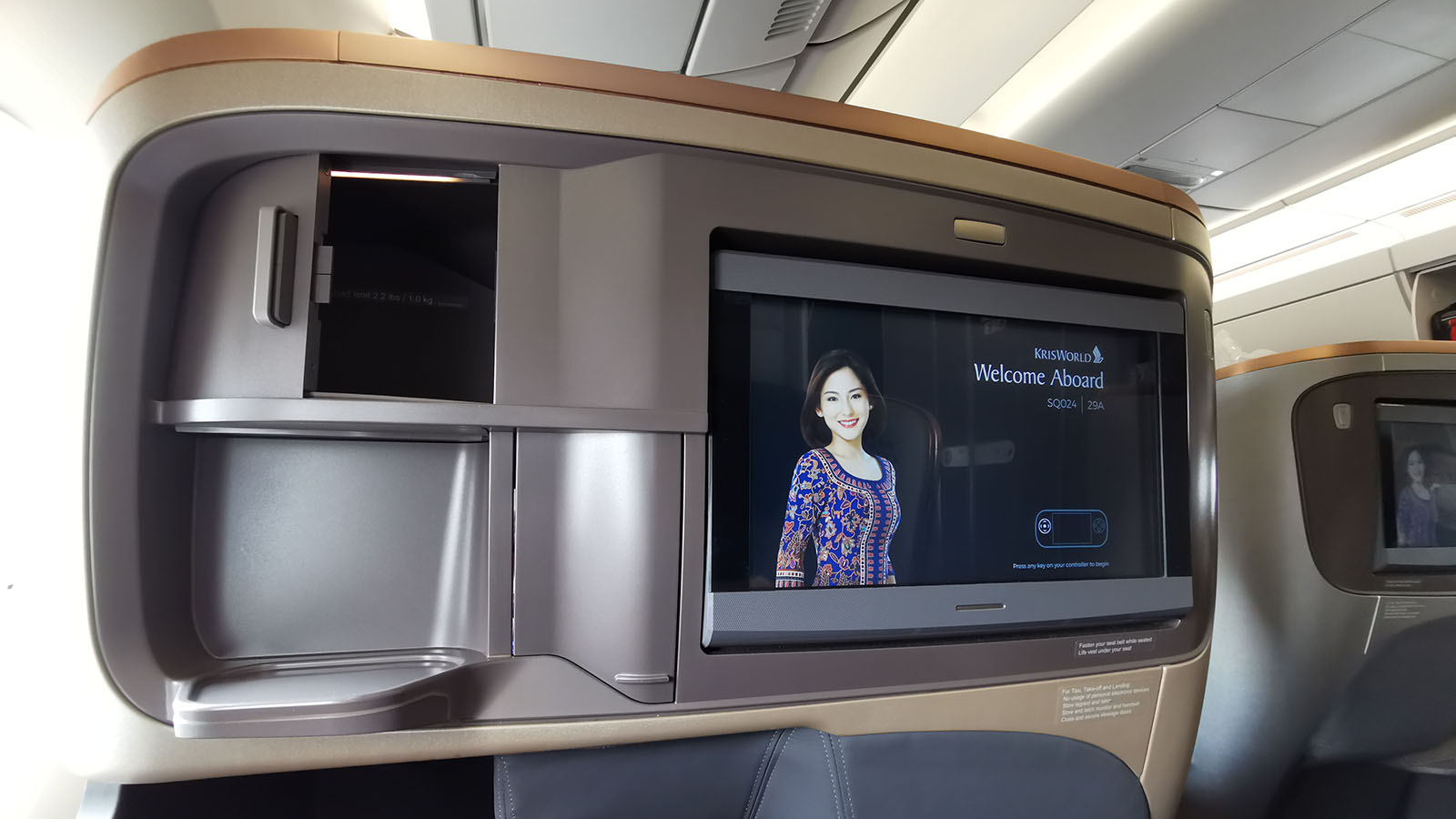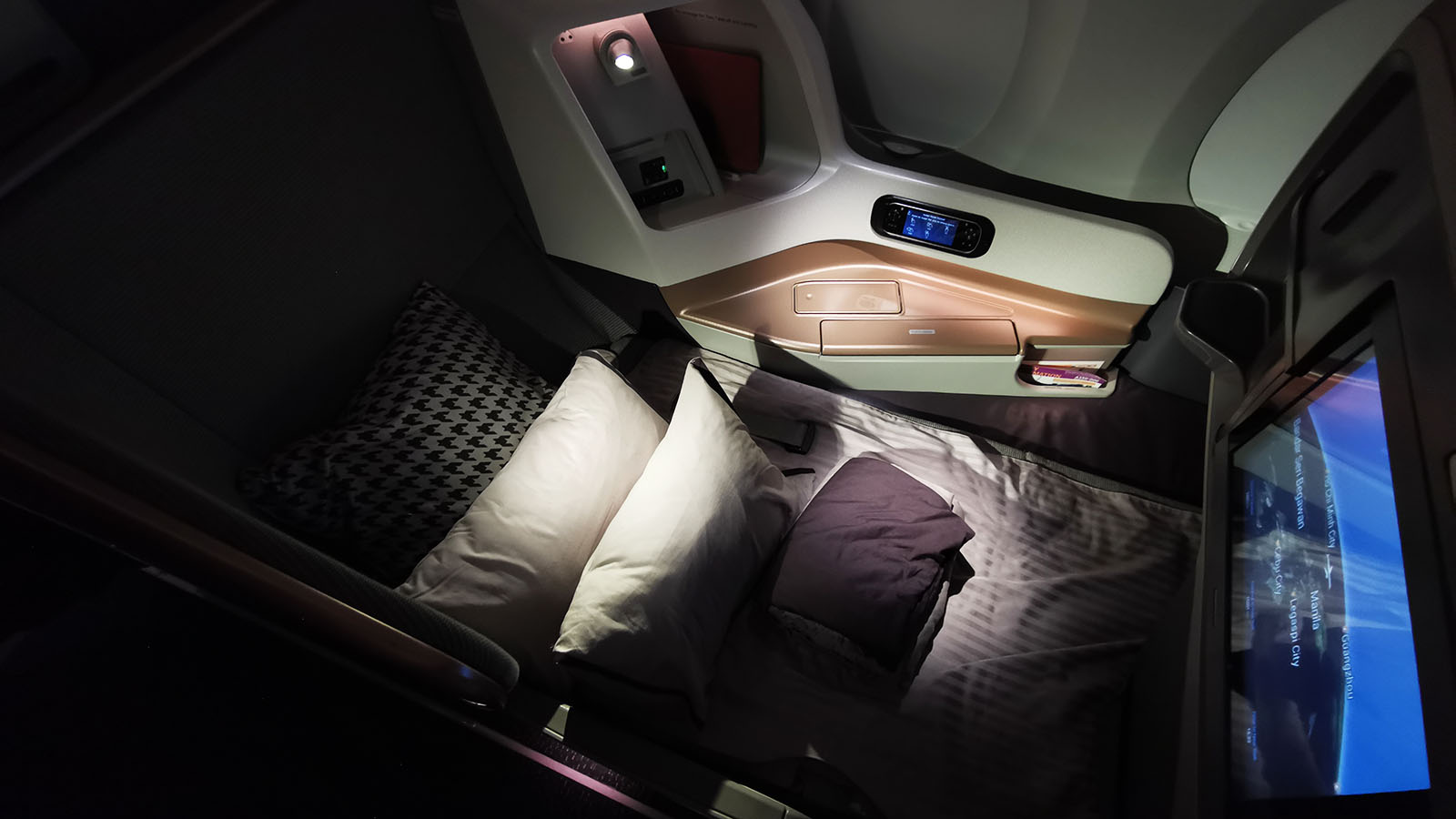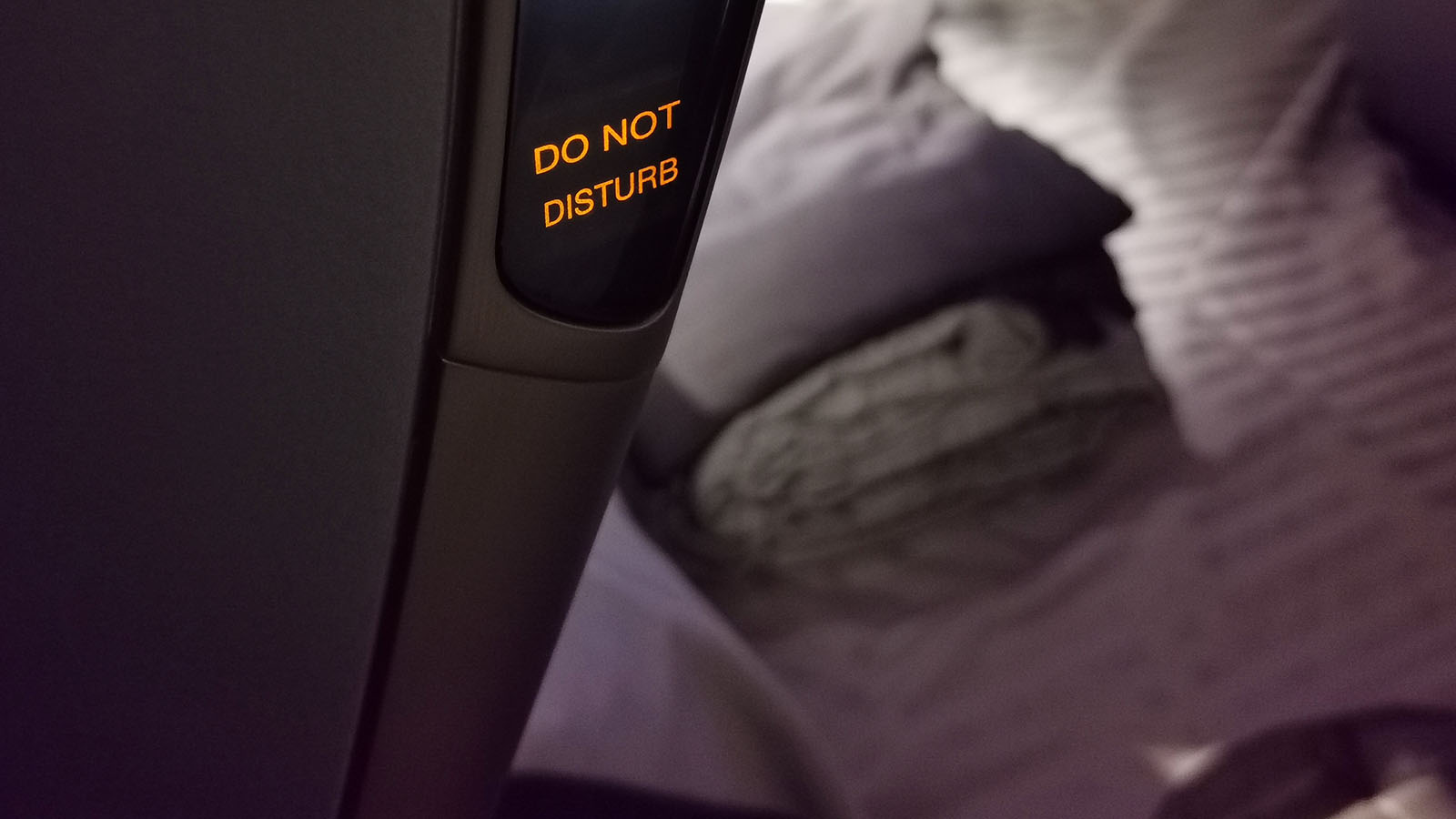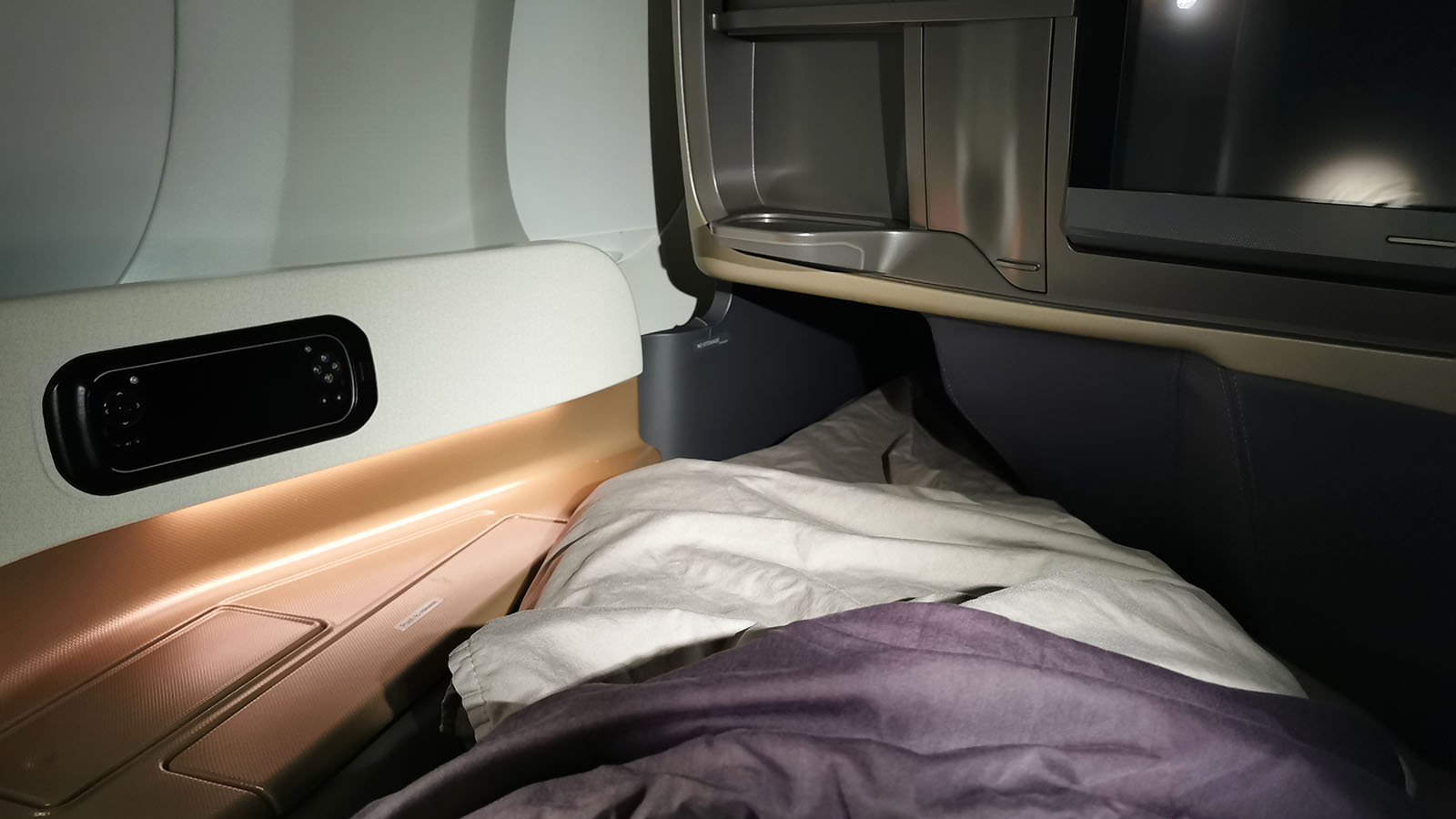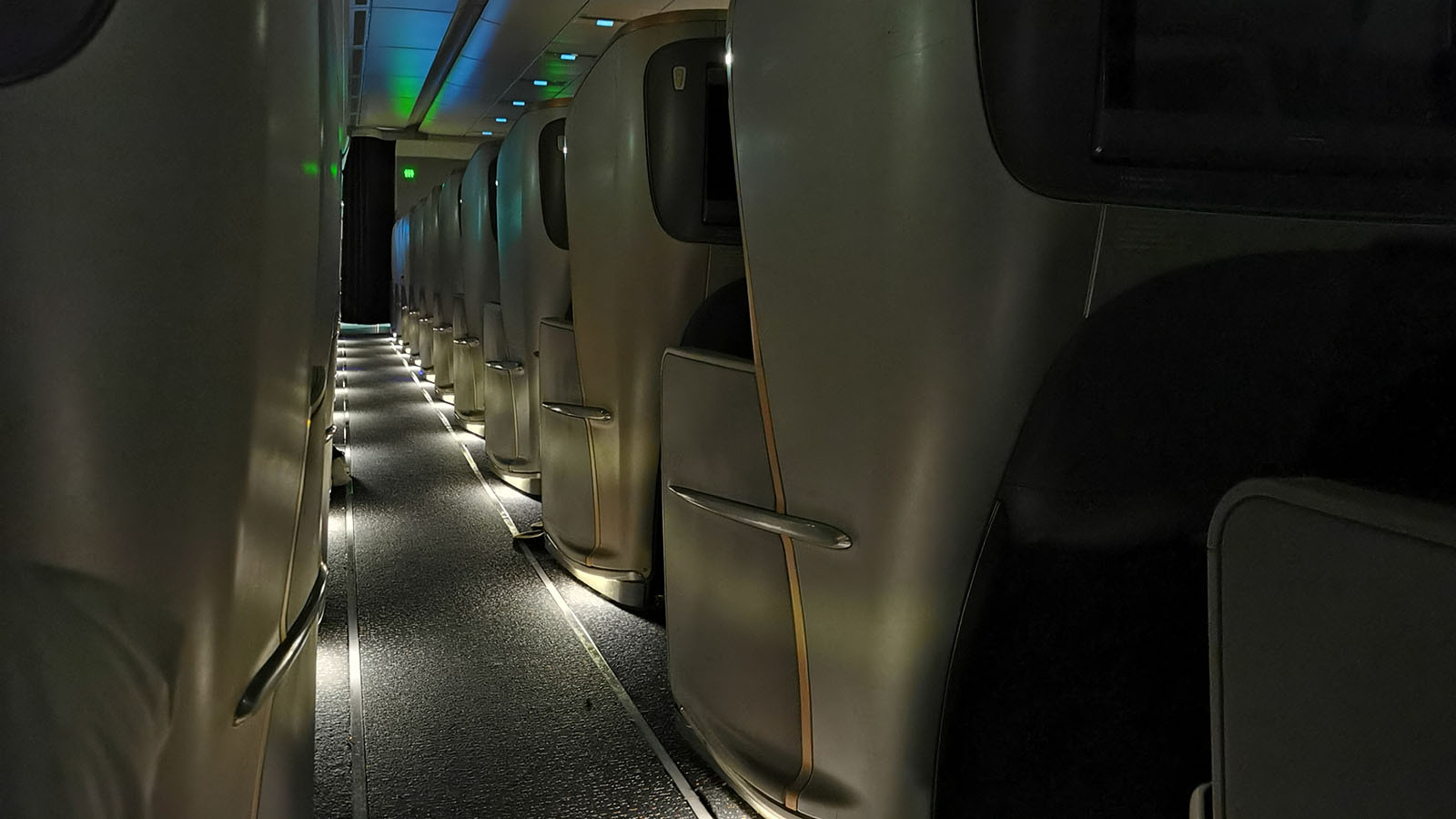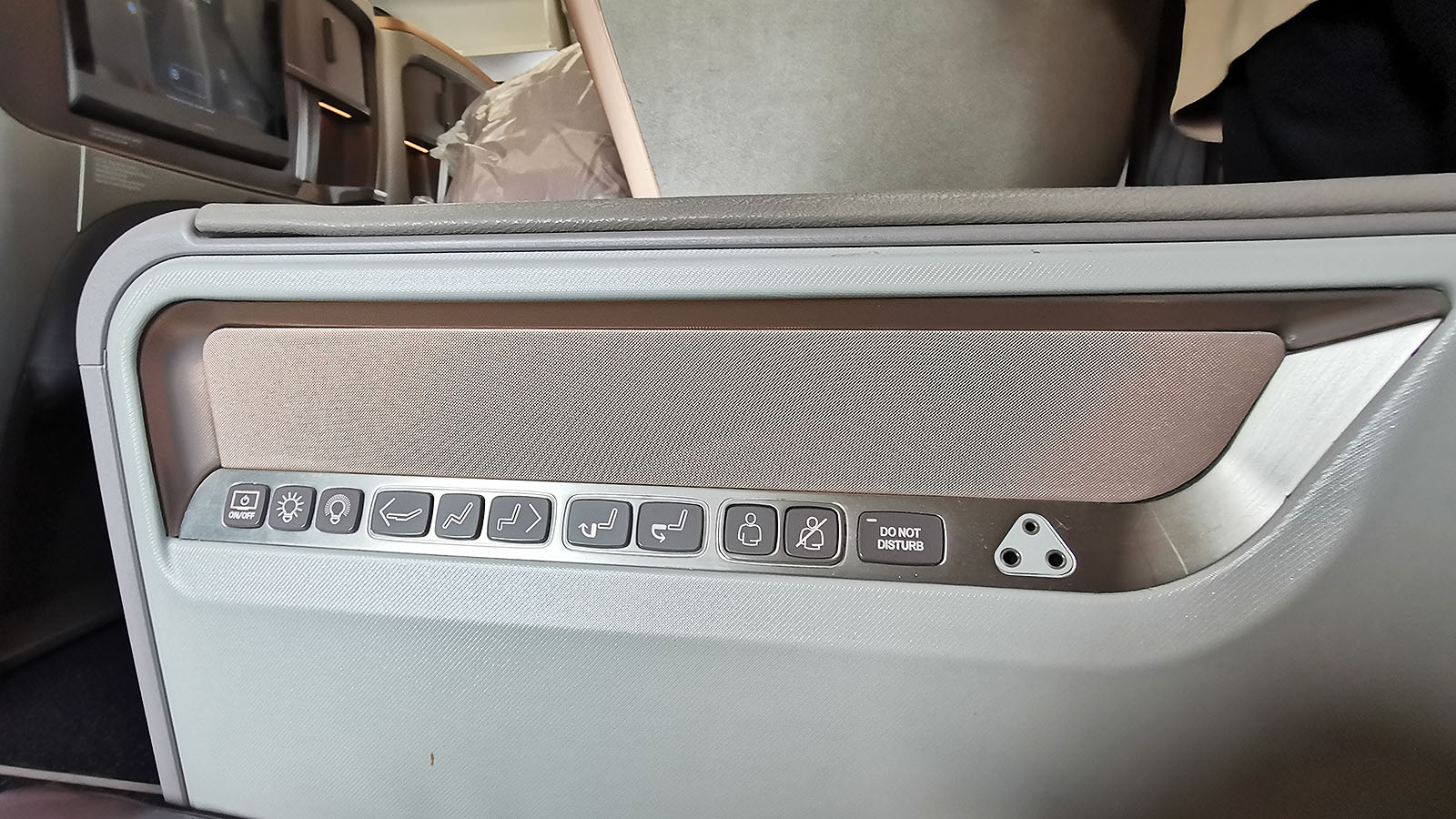 Regardless of where you settle in, this seat is noticeably wider than most. Kicking back with a movie is wonderfully comfortable. There's also plenty of space to work on a laptop – even if you need to scooch to one side to align with the tray table.
The crew will make it up for you when it's time for bed. The seat folds forward, the mattress pad extends out, the pillows pile up, and it's goodnight at 40,000 feet.
I planned to sleep early on the flight and got about six hours of rest. I awoke at what was early morning local time in New York to minimise jet lag.
Taller travellers or those who like to 'starfish' while sleeping should seek out the bulkhead rows (10, 11 and 19) for extra width around the feet.
Singapore Airlines Airbus A350 Business Class food and beverage
When you're spending 19 hours in the air, having enough available to eat and drink is very important. In fact, being able to dine when it suits your own inflight schedule is even better. Fortunately, that's exactly what Singapore Airlines delivers in this Airbus A350 Business Class experience.
The service begins with lunch after take-off, and that's to be expected with a midday departure from Singapore. But after that, you're free to order what you like, when you like.
There's a second 'general' meal service for those going with the flow about halfway through the flight. I'd awoken from my rest, so took that chance to order breakfast – keeping things easy. Closer to New York, I enjoyed my second 'main' as a late lunch.
I certainly didn't land feeling hungry – but hadn't overeaten, either. In fact, by 10 pm in New York, I had enough energy and appetite to venture out for a late dinner.
On the flight itself, I kick things off with a refreshing glass of orange juice served with nuts. I don't need any encouragement to continue with the Champagne, and I'm impressed to find a vintage drop on board: the very sippable 2014 Piper-Heidsieck Brut.
Lunch follows – here's what I chose:
Side: Garlic bread.
Starter: Citrus-scented crab salad with diced mango and marinated citrus dressing.
Main: Lobster Thermidor with fondant potato and buttered seasonal vegetables (via Book The Cook).
Dessert: Moist caramelised banana cake with crème anglaise.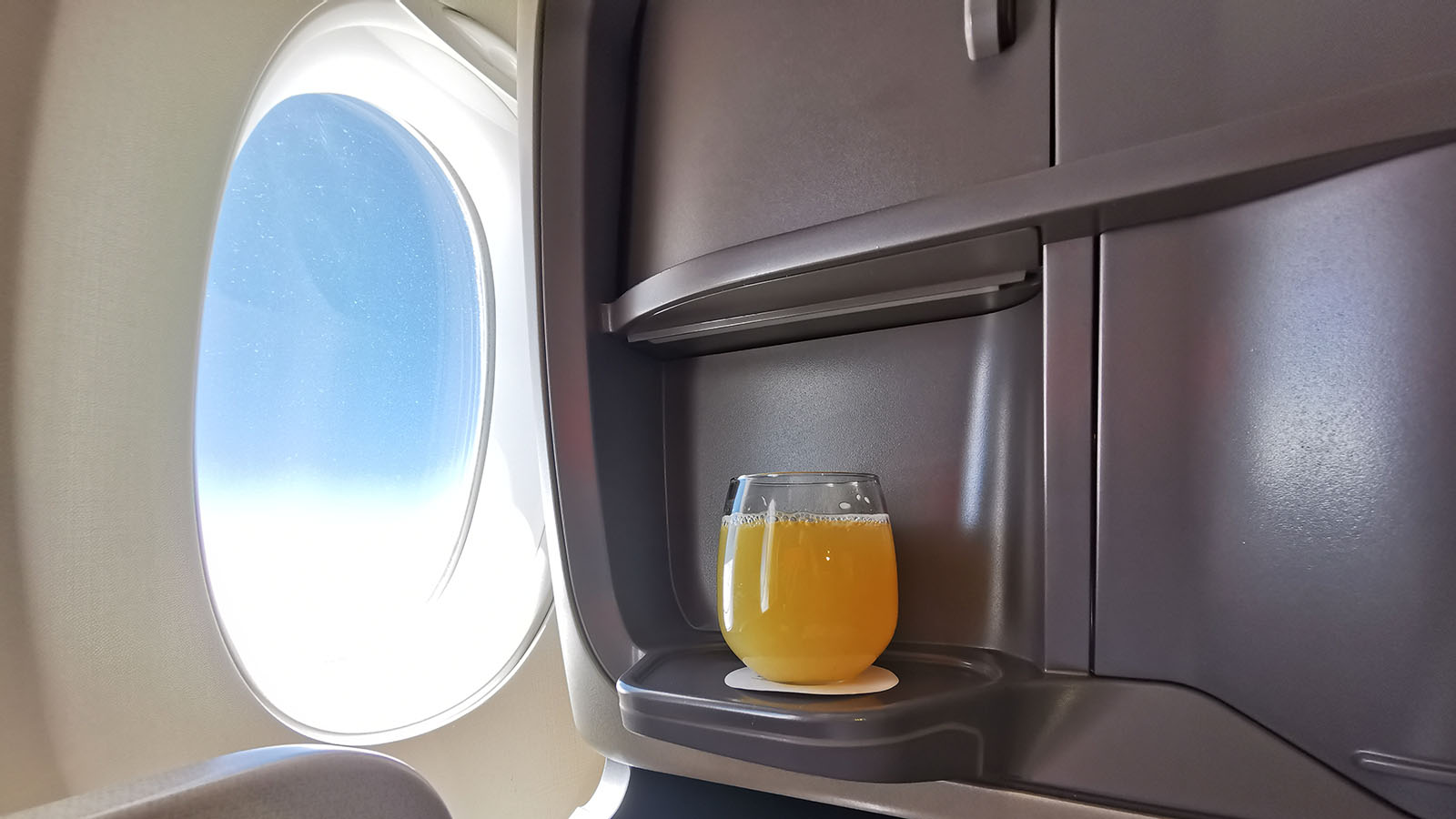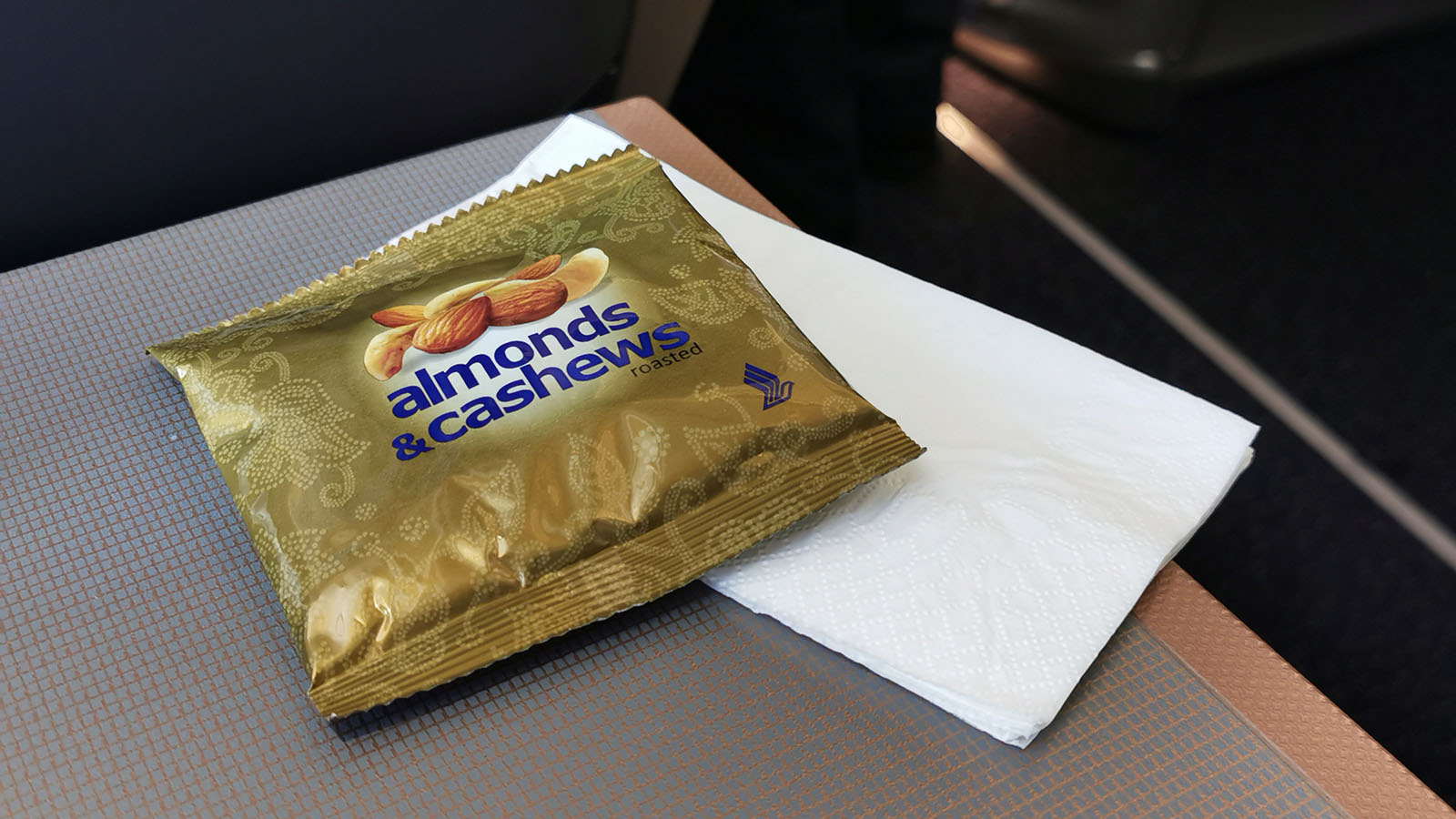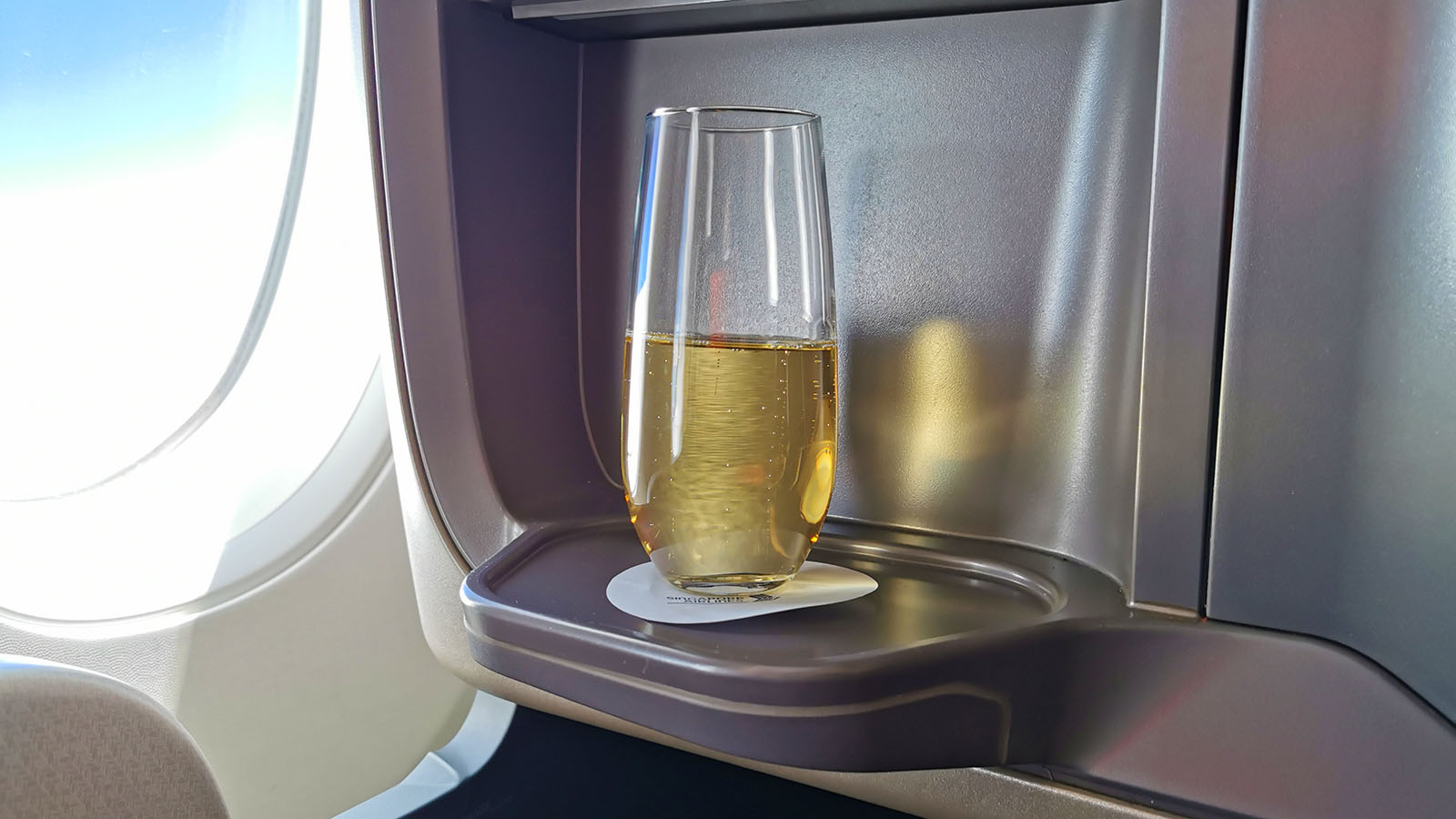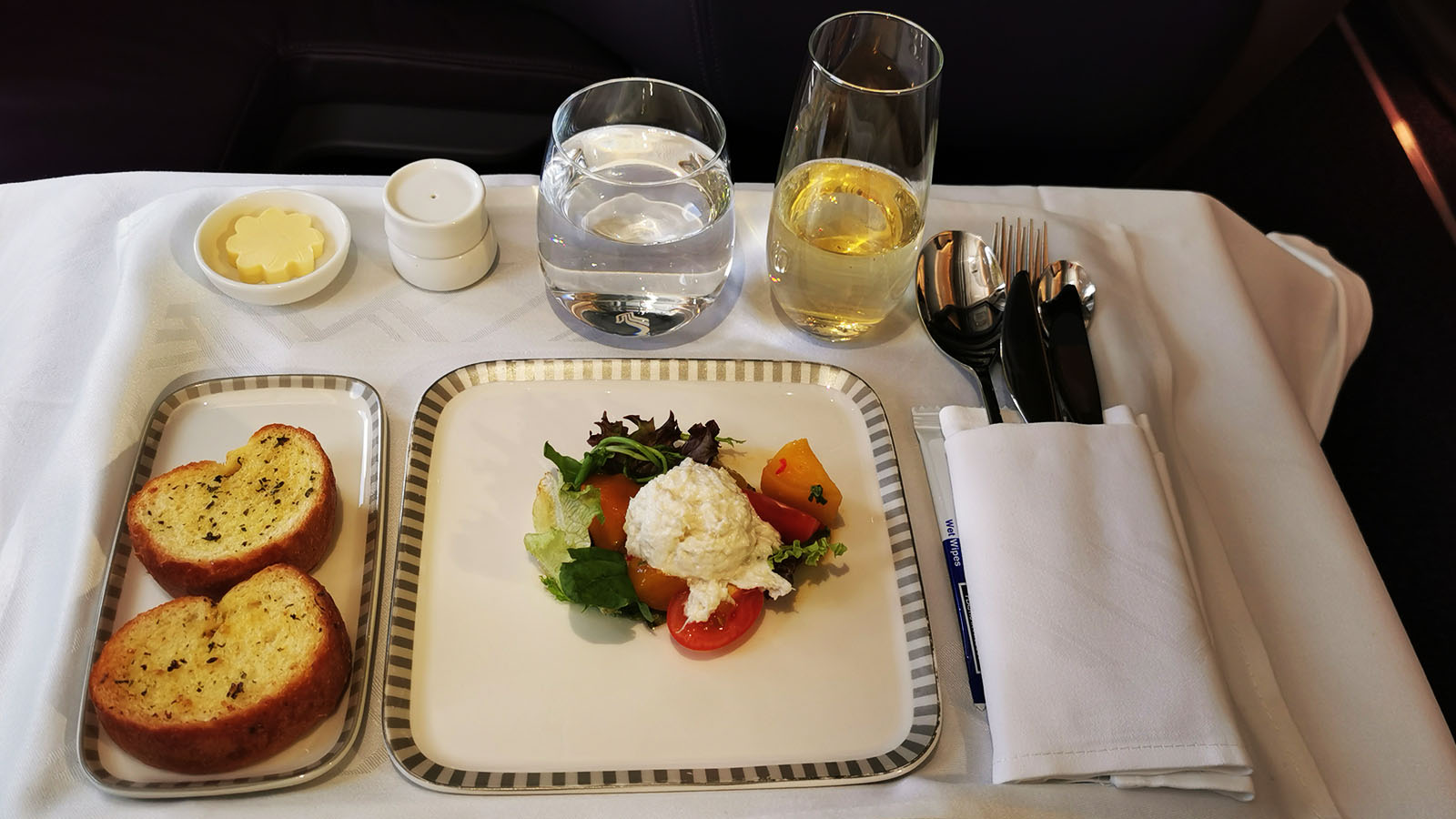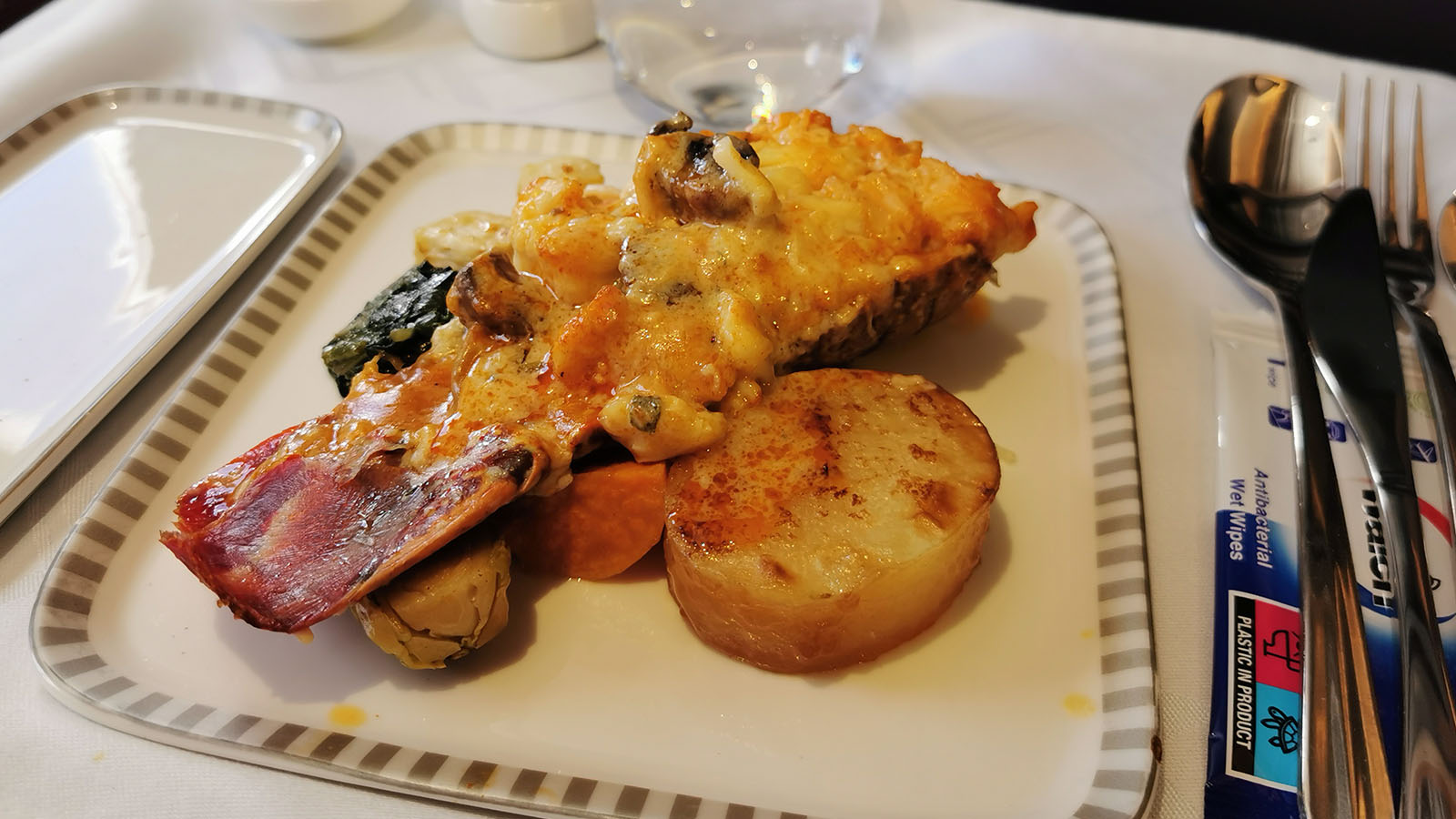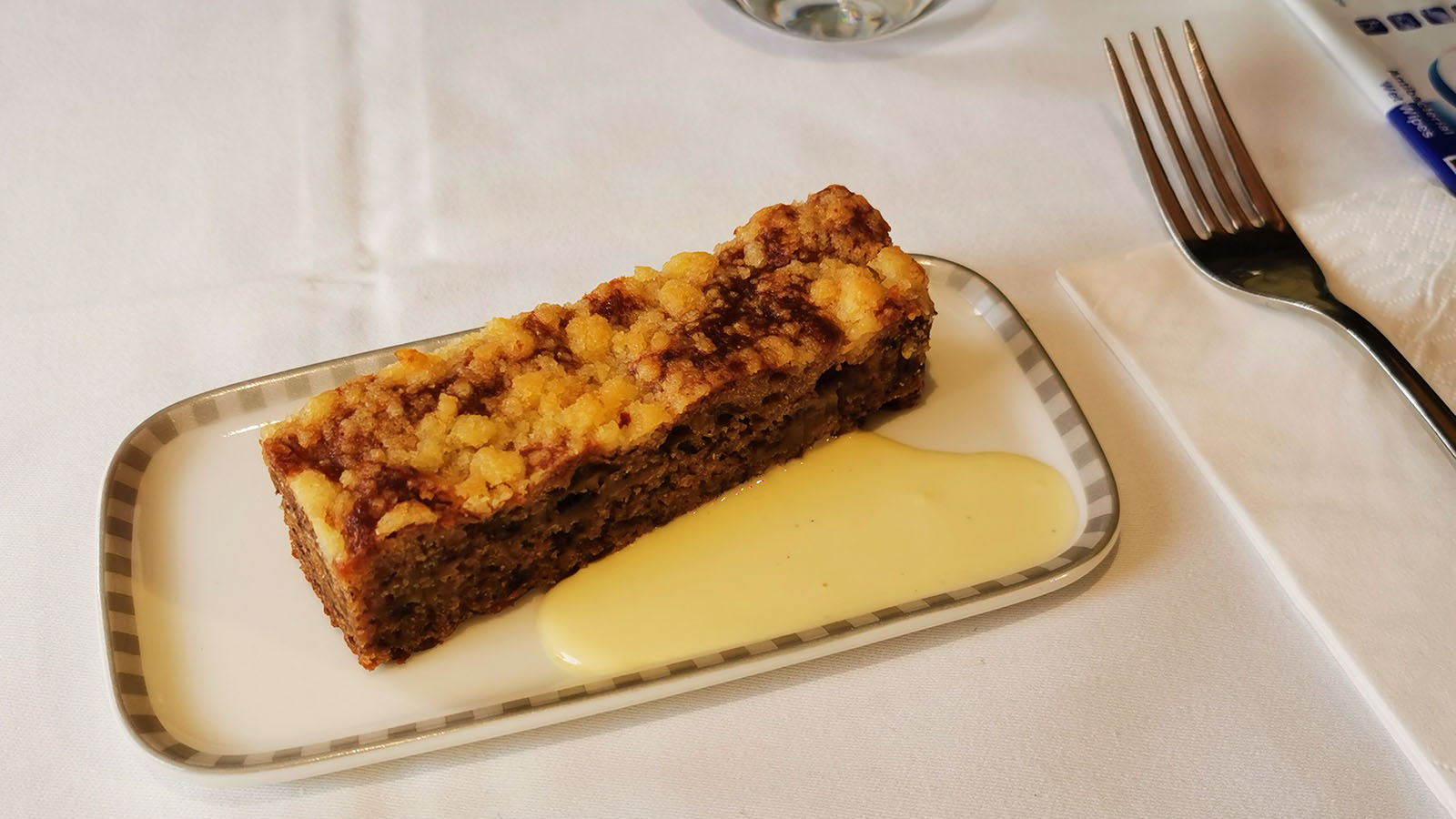 I quite enjoyed the tasty and light crab salad, particularly before the heavier Lobster Thermidor. The latter is one of Singapore Airlines' signature dishes – but in Business Class, it's never on the 'normal' menu. It's only loaded for those who request it before their flight. Now you're in on the secret… enjoy!
Refreshments, breakfast and lunch
Lunch is done, but there are still many hours to go. In the name of 'research', I set my eye on the cocktail menu. Glancing past the more typical Singapore Sling, the SilverKris Sling catches my attention.
It proves a very refreshing blend of gin, orange liqueur, orange juice and pineapple juice and arrives topped with Champagne. After that, I drift straight to sleep.
Fast-forward to my self-created 'morning', and a skim latte hits the spot. I order a dish from the 'snack' menu to follow – and it's no snack: it's substantial. Scrambled eggs with chicken sausage, potatoes, baked beans, mushrooms and spinach tick the basic breakfast boxes.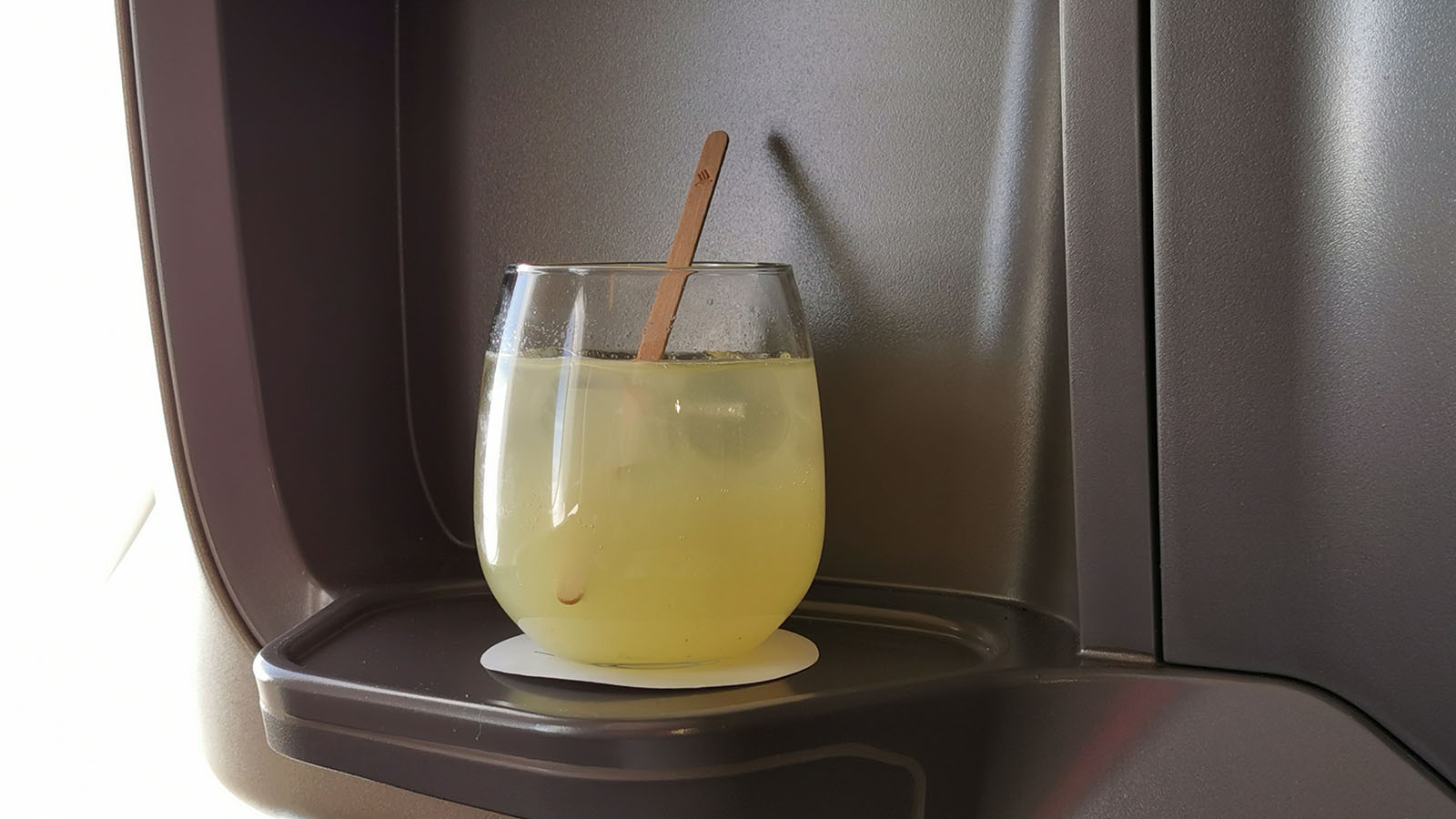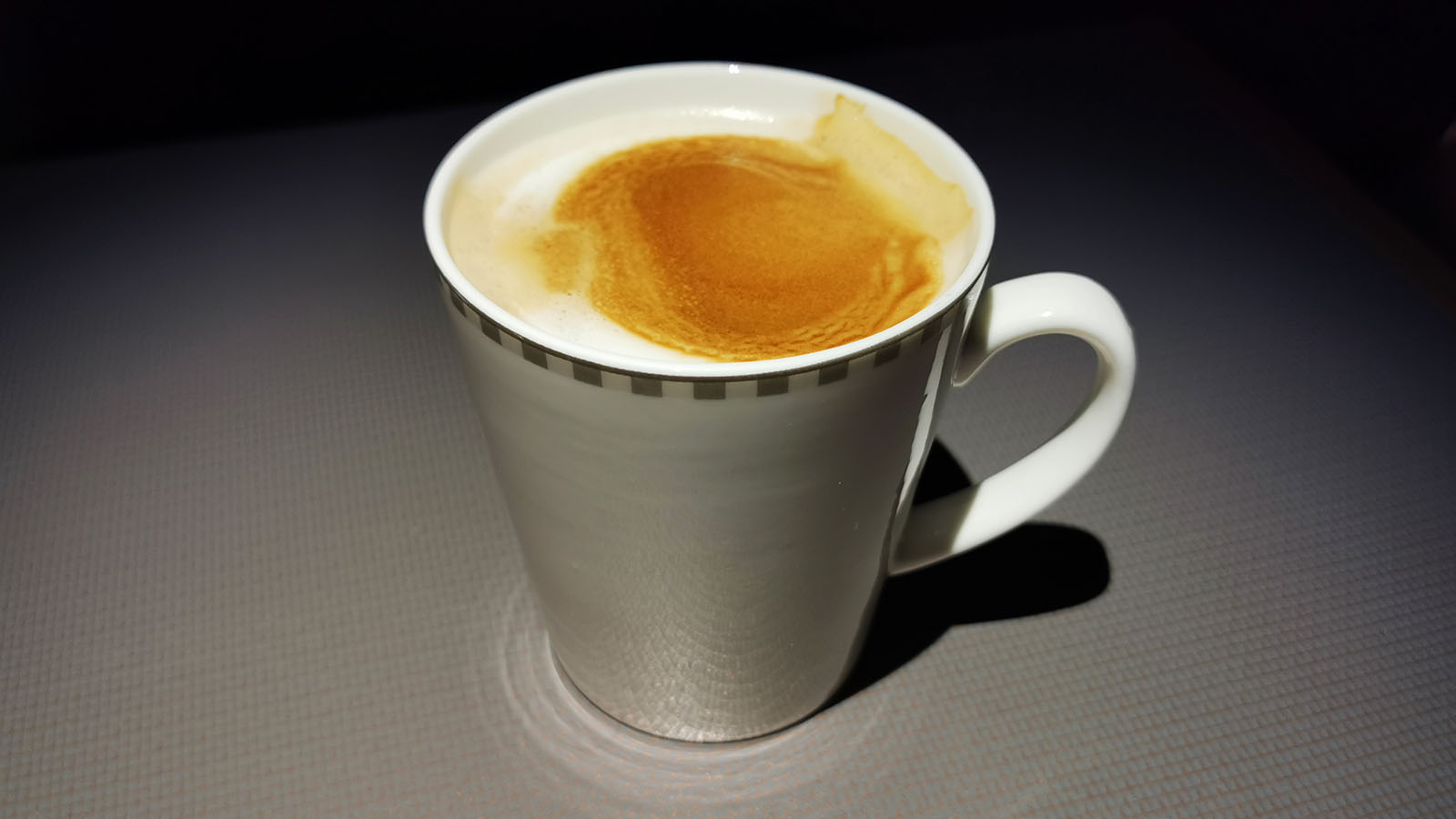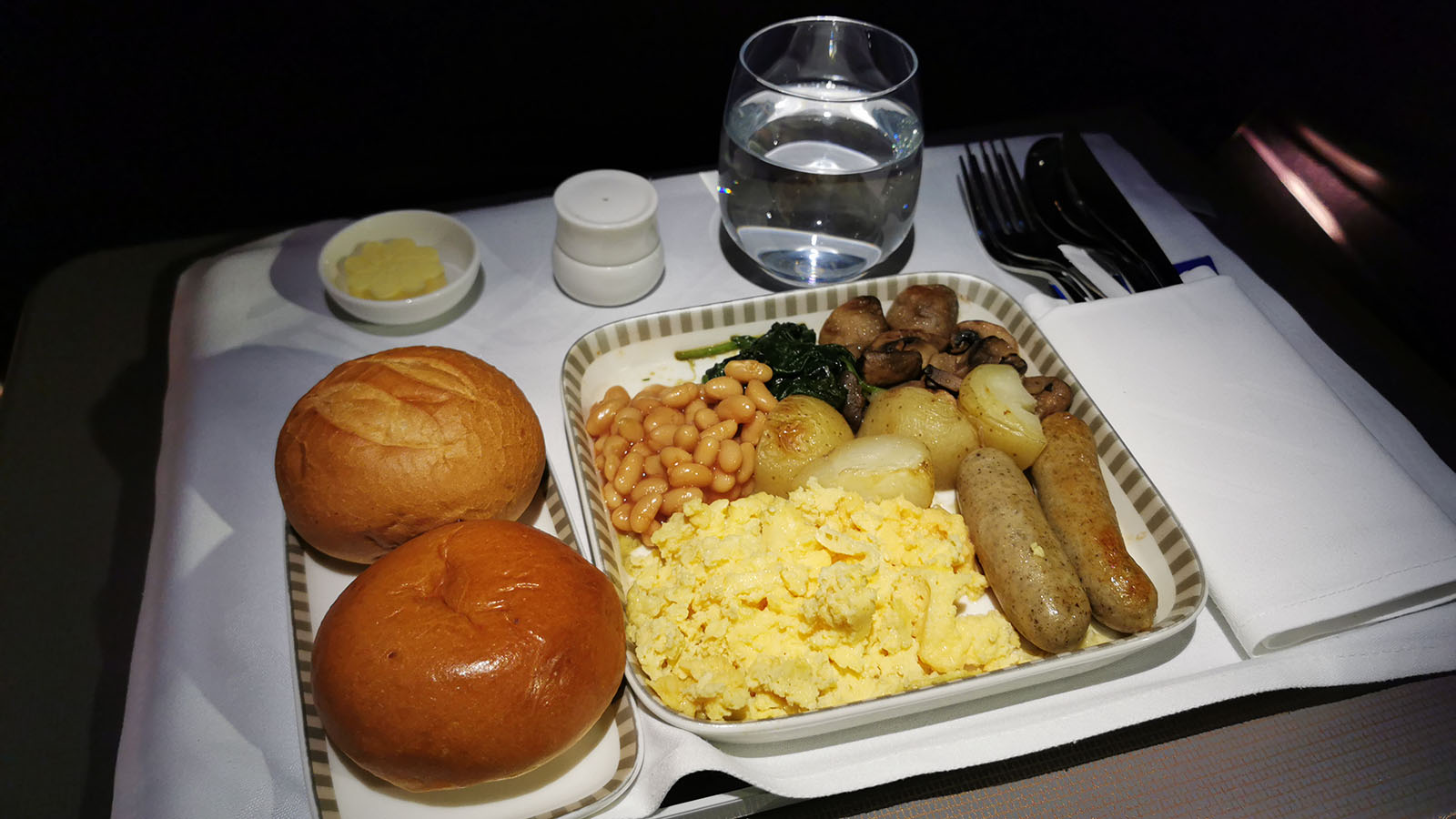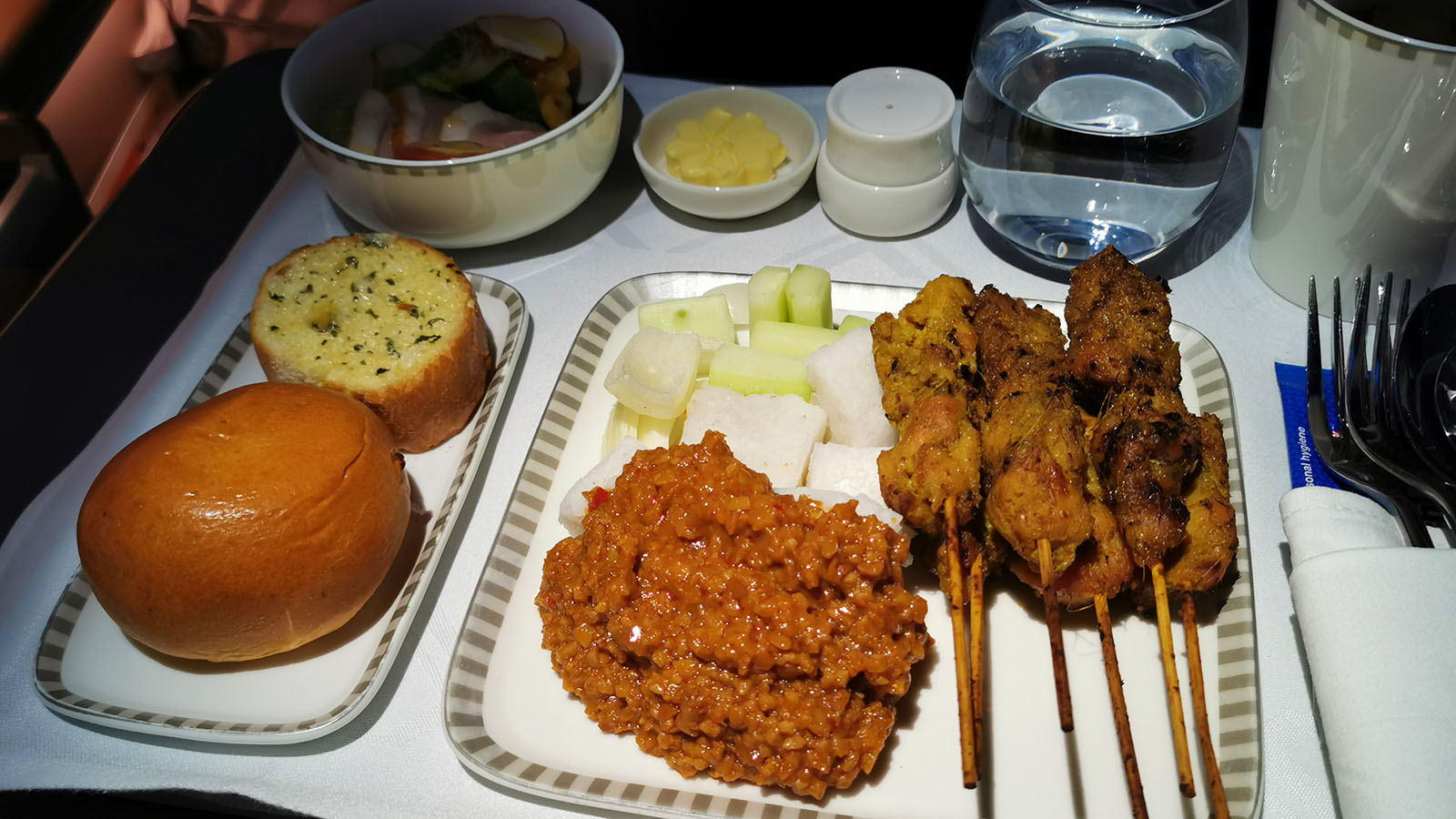 Closer to arrival, I requested my second 'main' dish. Funnily enough, I'd ordered the signature satay skewers via Book The Cook. But it turns out they were on the regular inflight menu anyway: just as a starter. The result? A respectable portion of skewers for one last taste of Singapore before reaching New York.
Singapore Airlines Airbus A350 Business Class service and entertainment
The other critical component of an ultra-long flight is entertainment. And for Business Class passengers on the Airbus A350, Singapore Airlines ticks that box as well.
A vivid screen takes pride of place in front of each passenger. It's loaded with a broad selection of content and even provides access to live satellite TV channels such as Sport 24, BBC World News, CNN and CNBC. Of course, there's the moving map as well.
Noise-cancelling headphones are provided, but I've brought my own. Over lunch, I re-watch an old favourite, Up in the Air. As the main screen doesn't respond to touch, there's an interactive remote control to use instead. It also has its own screen, handy for a quick check of the flight's progress.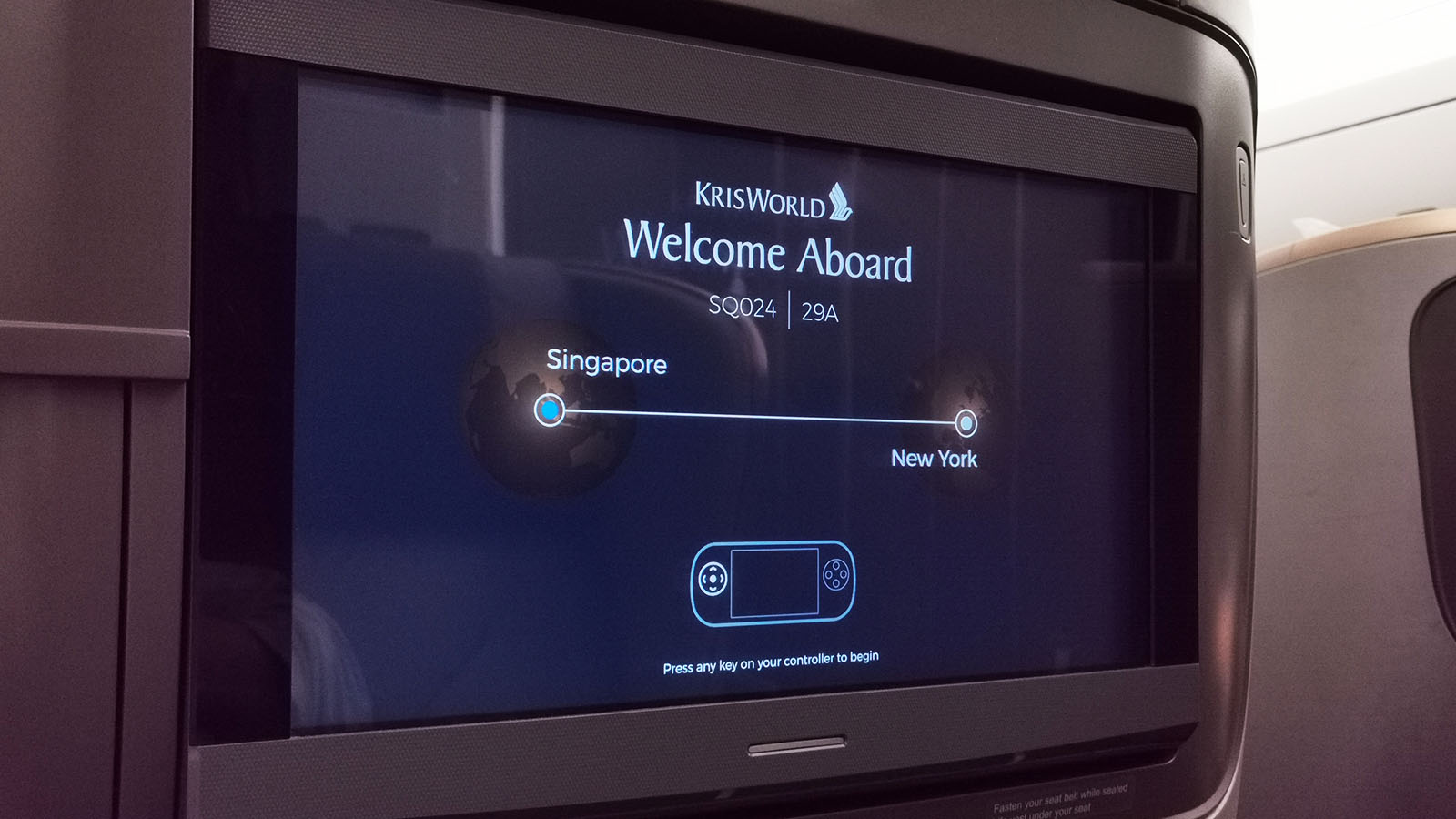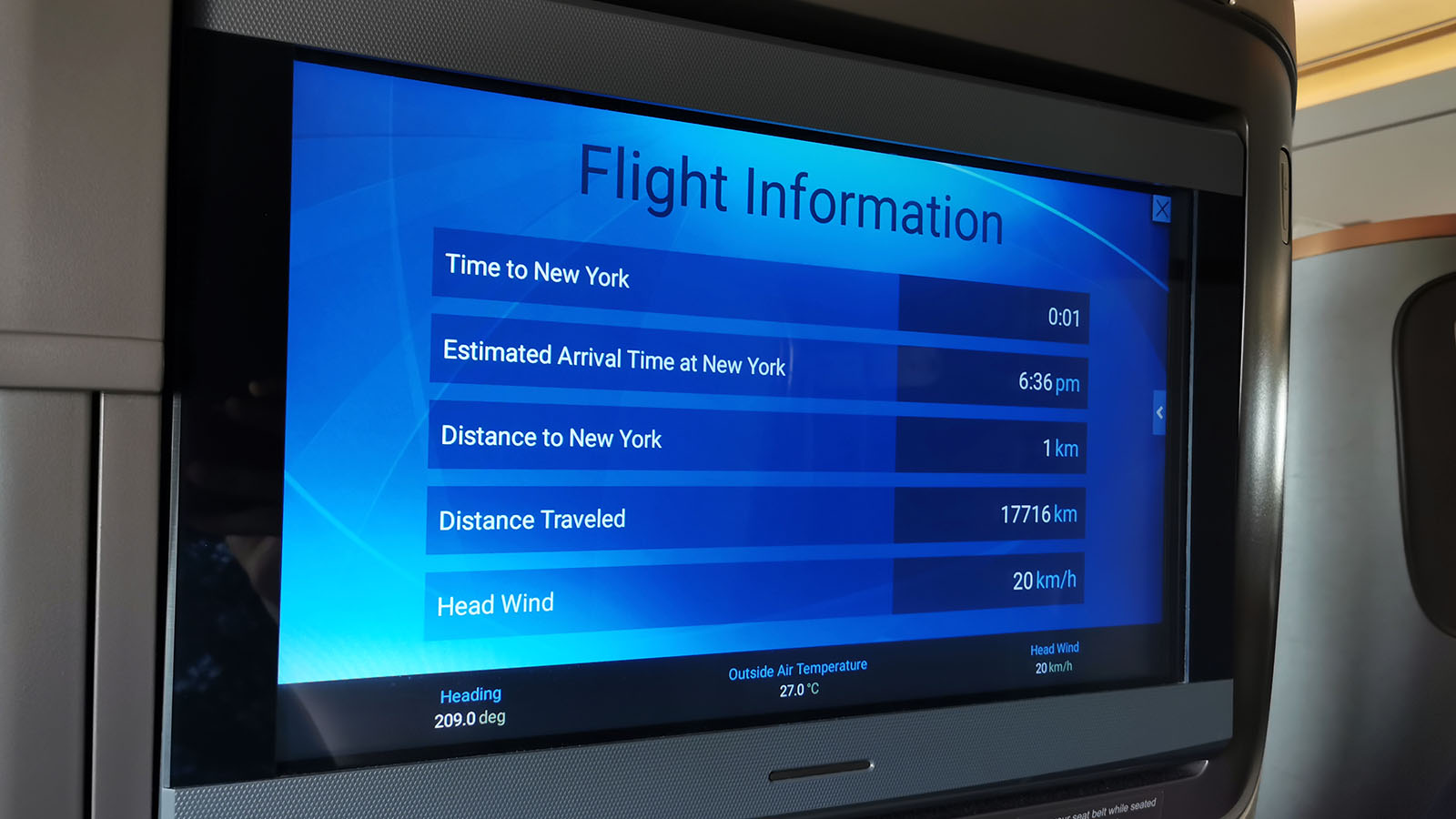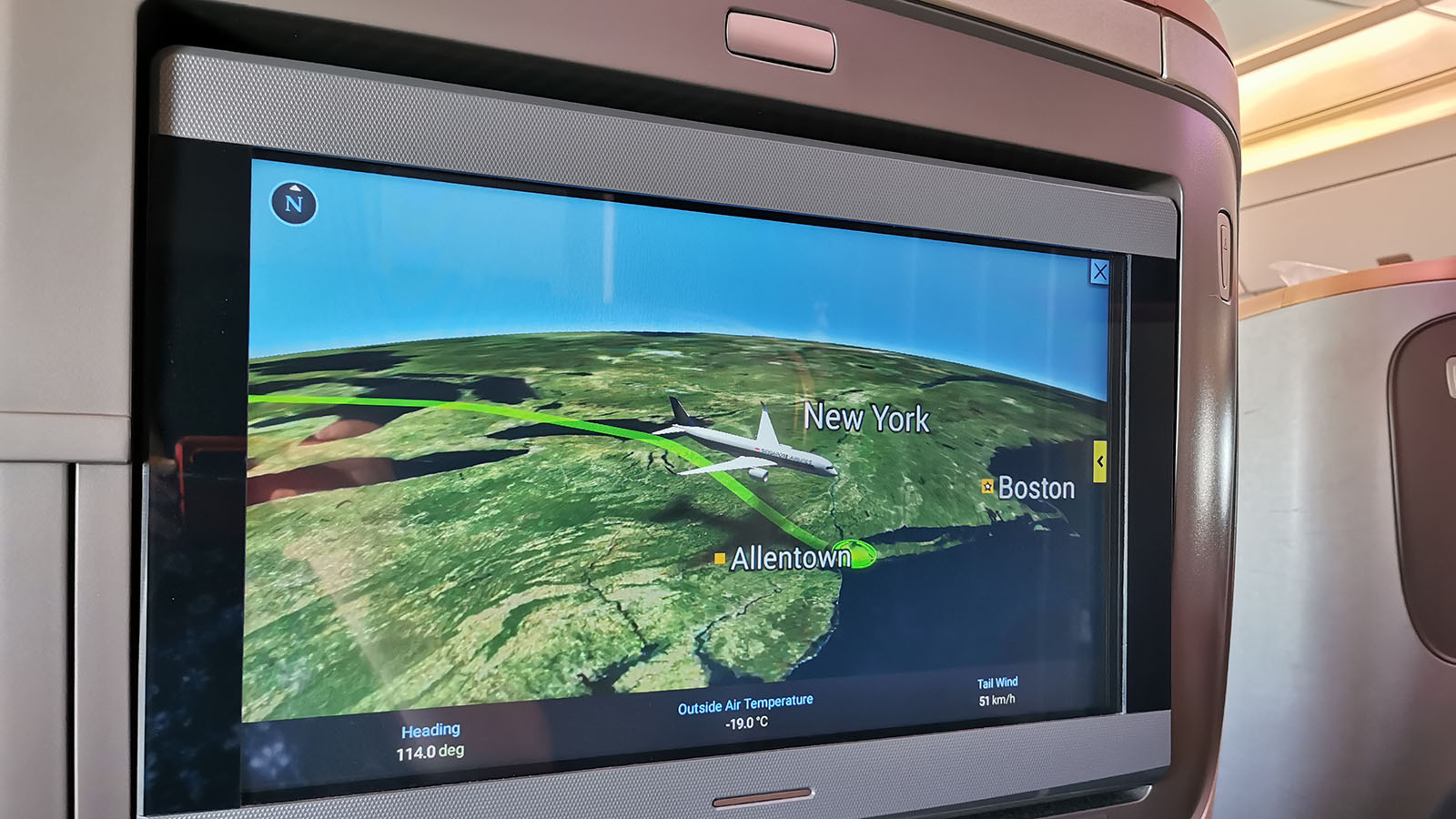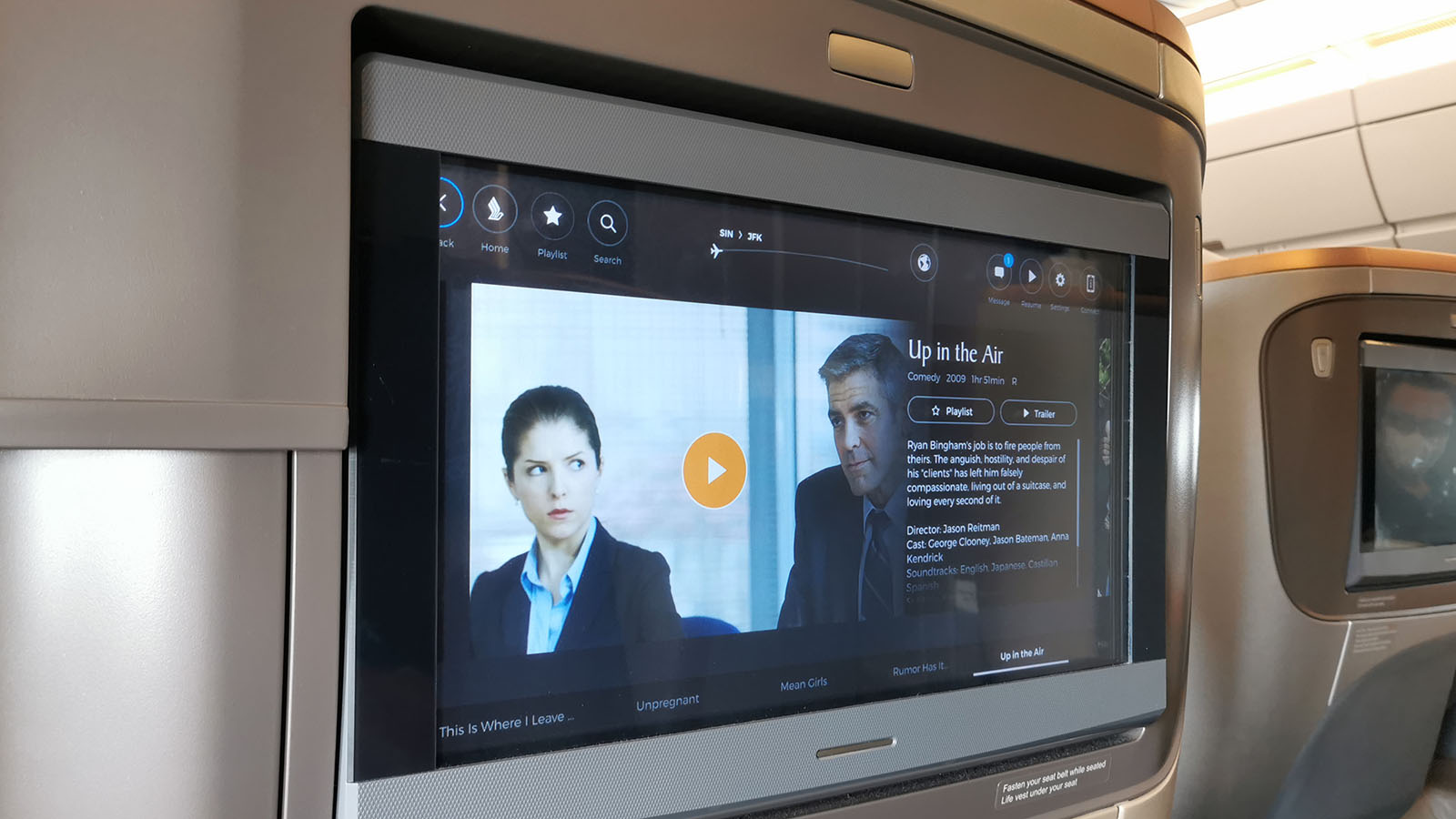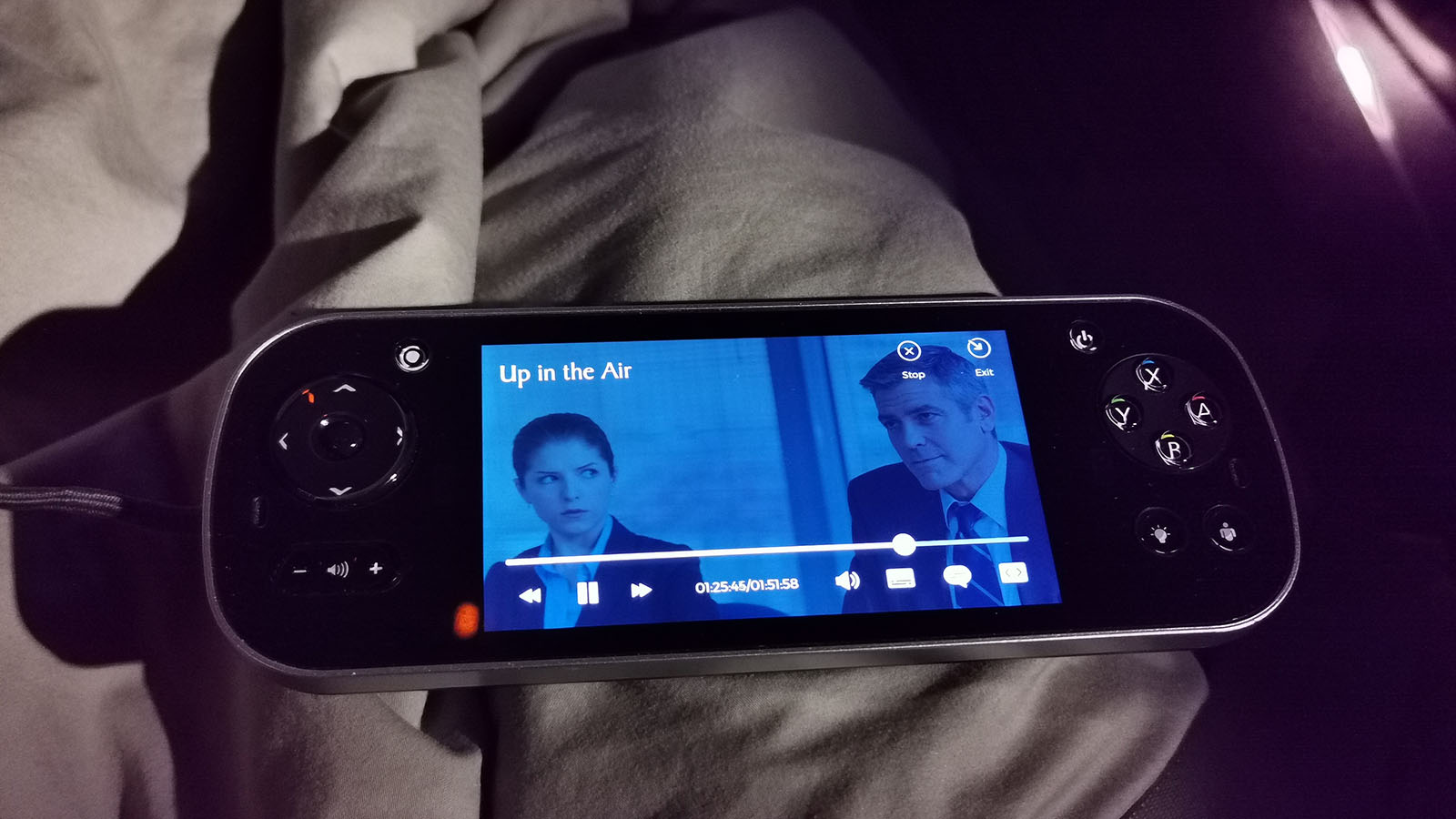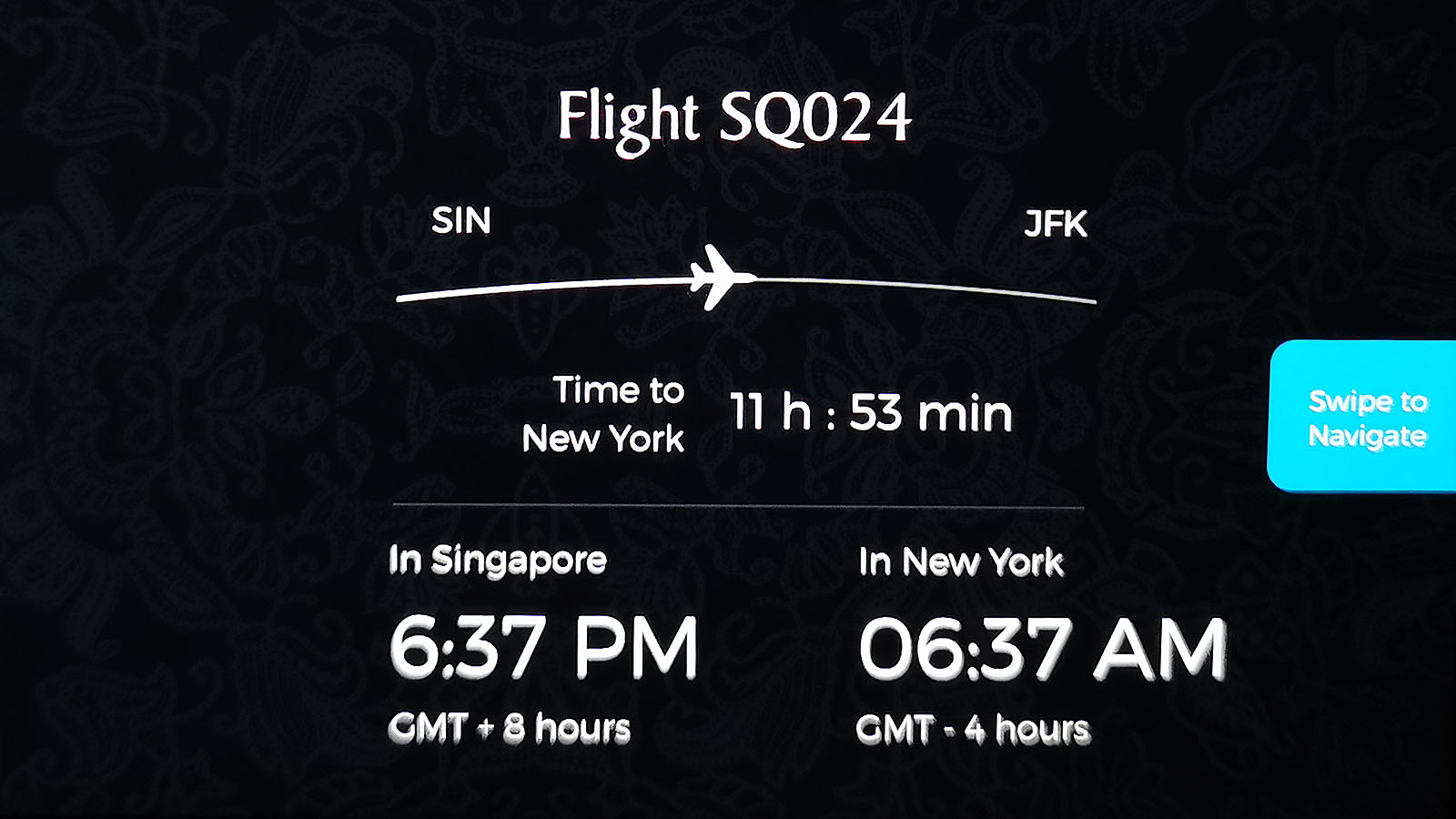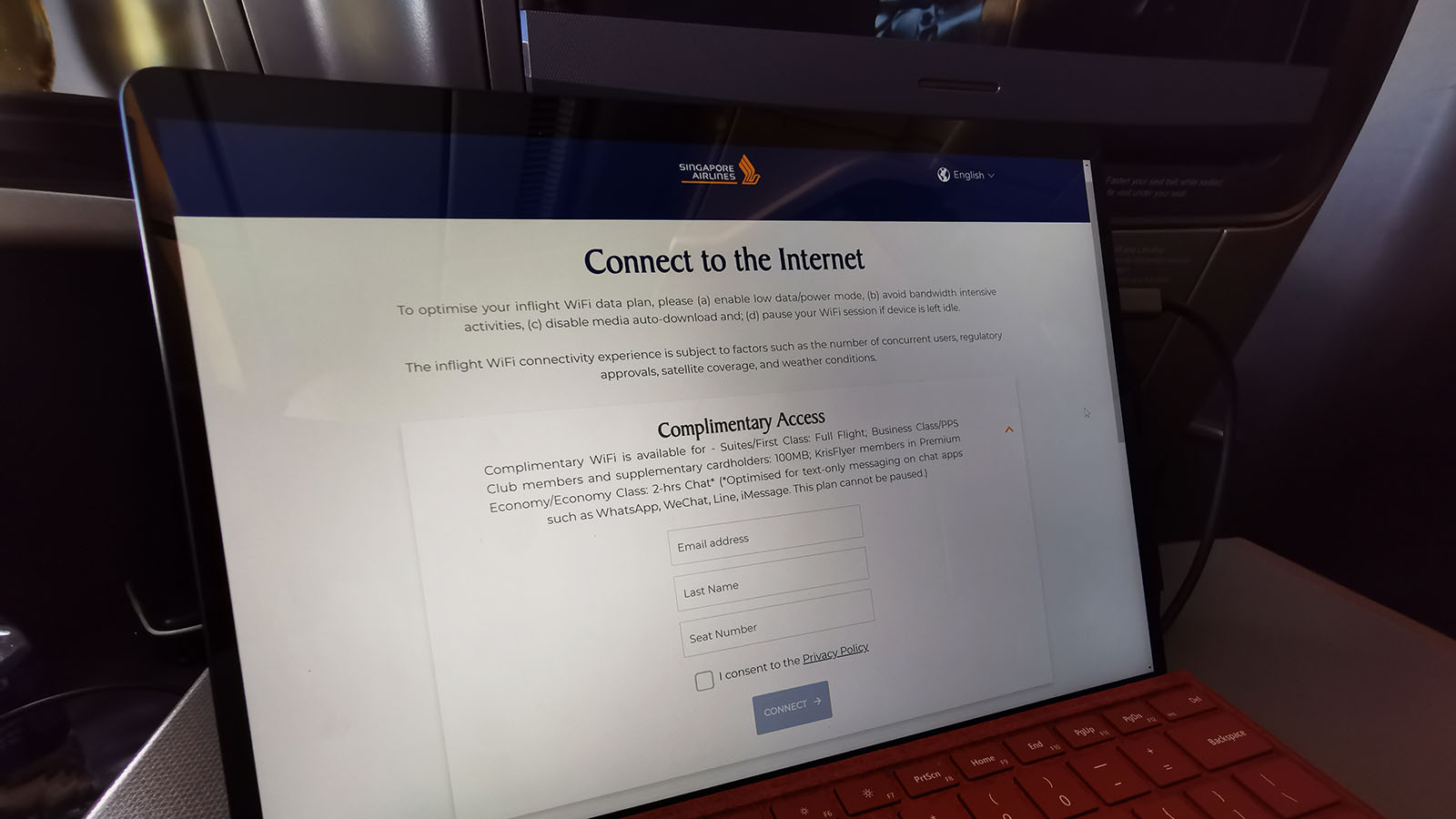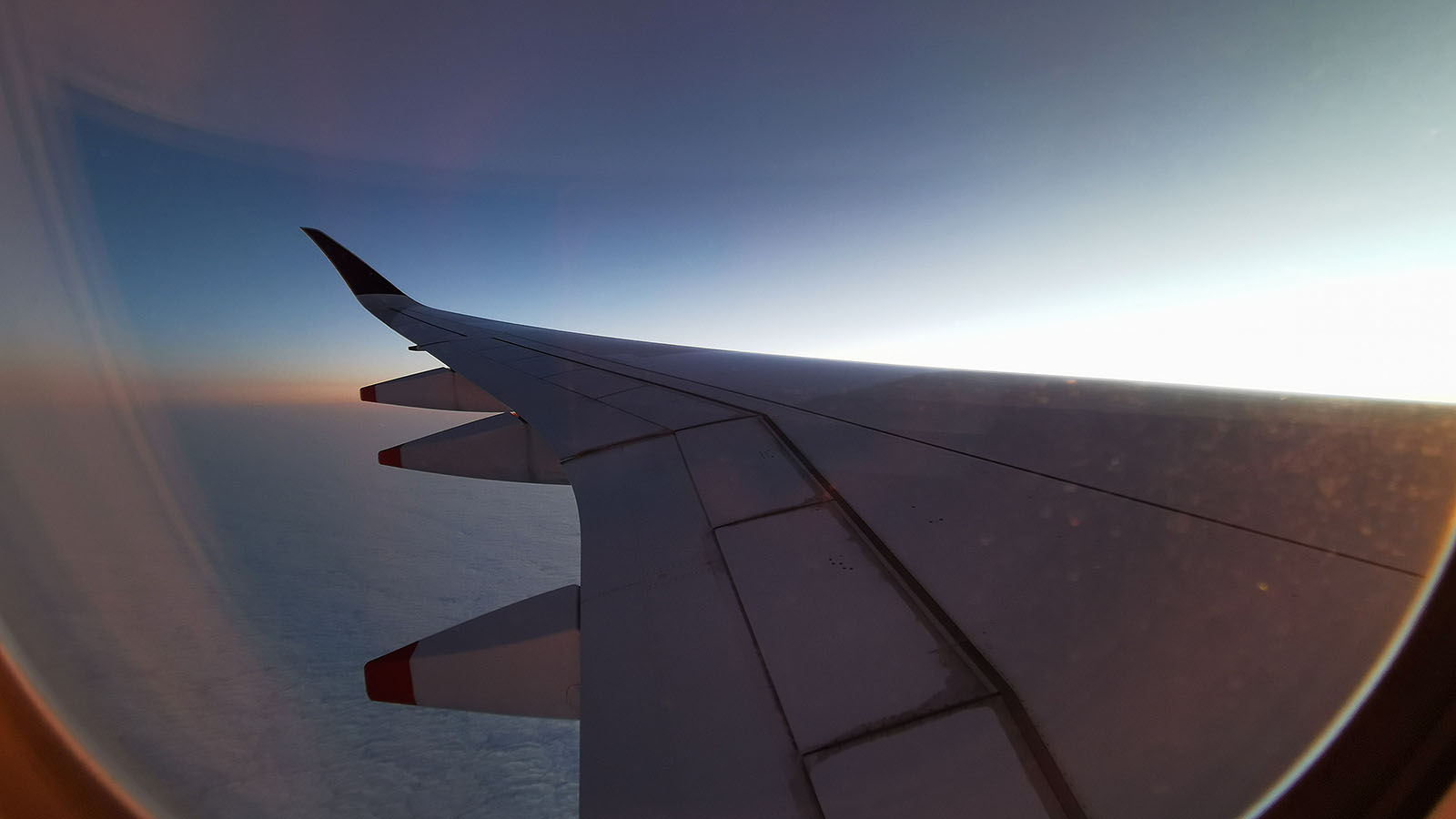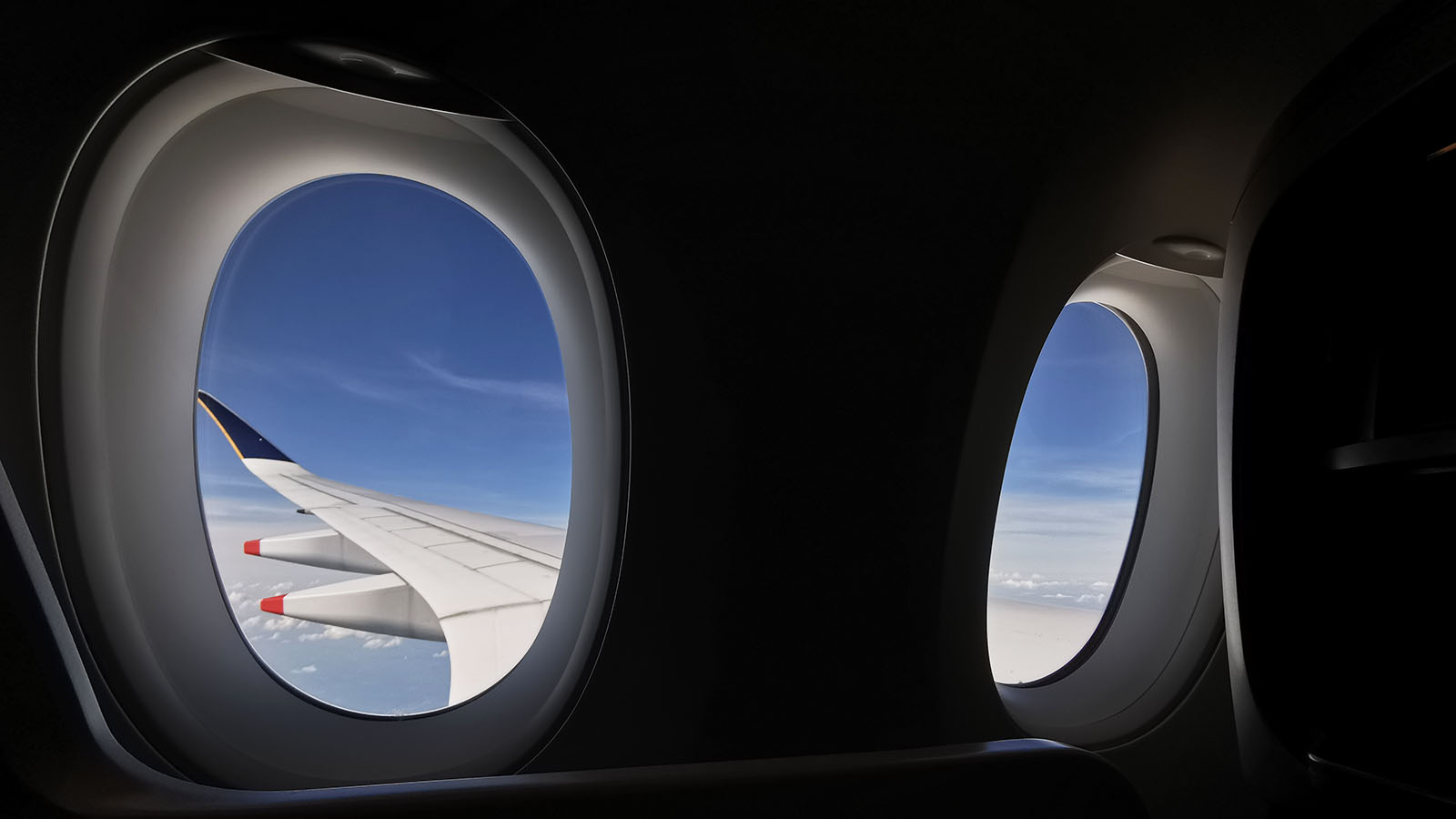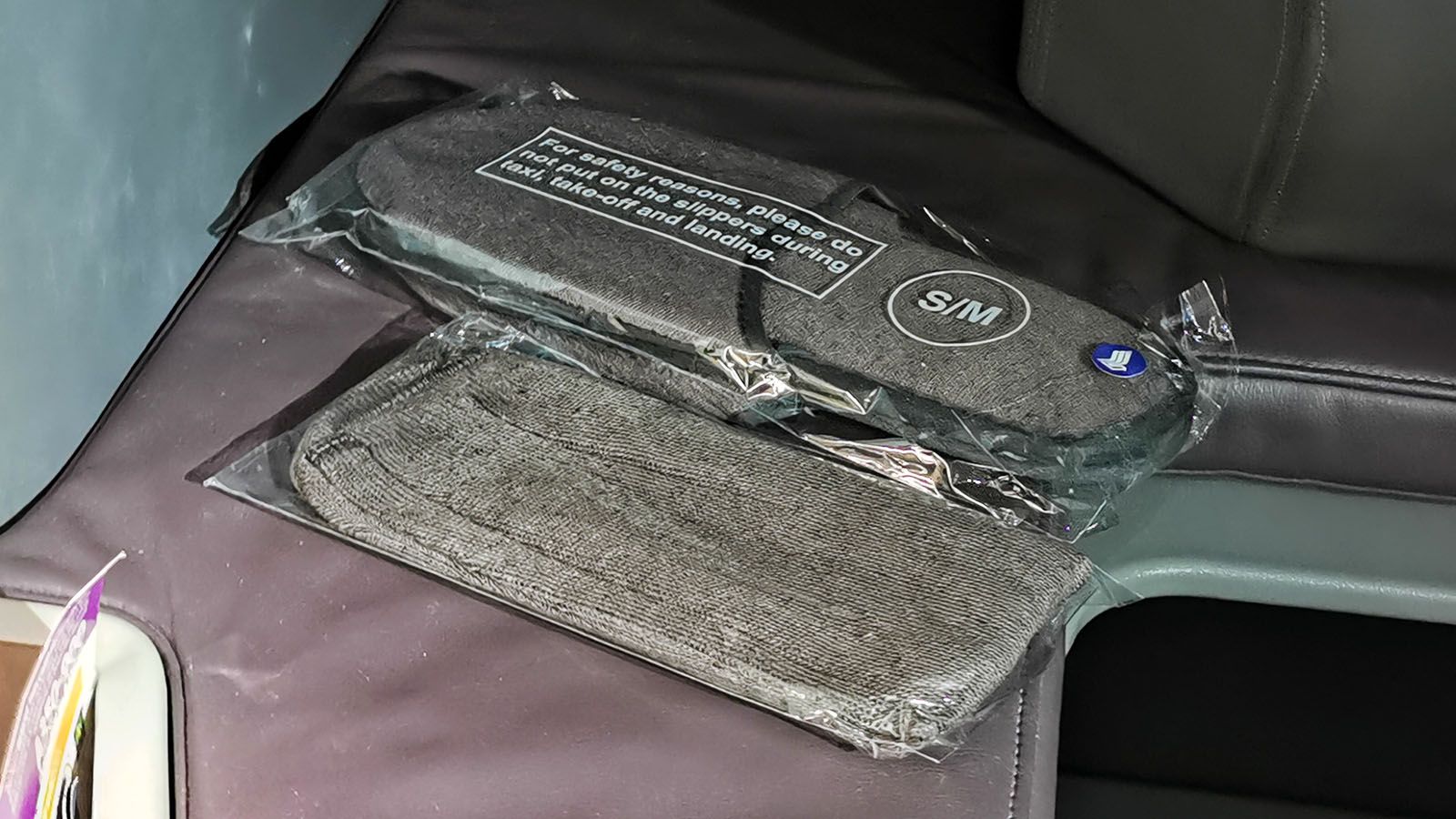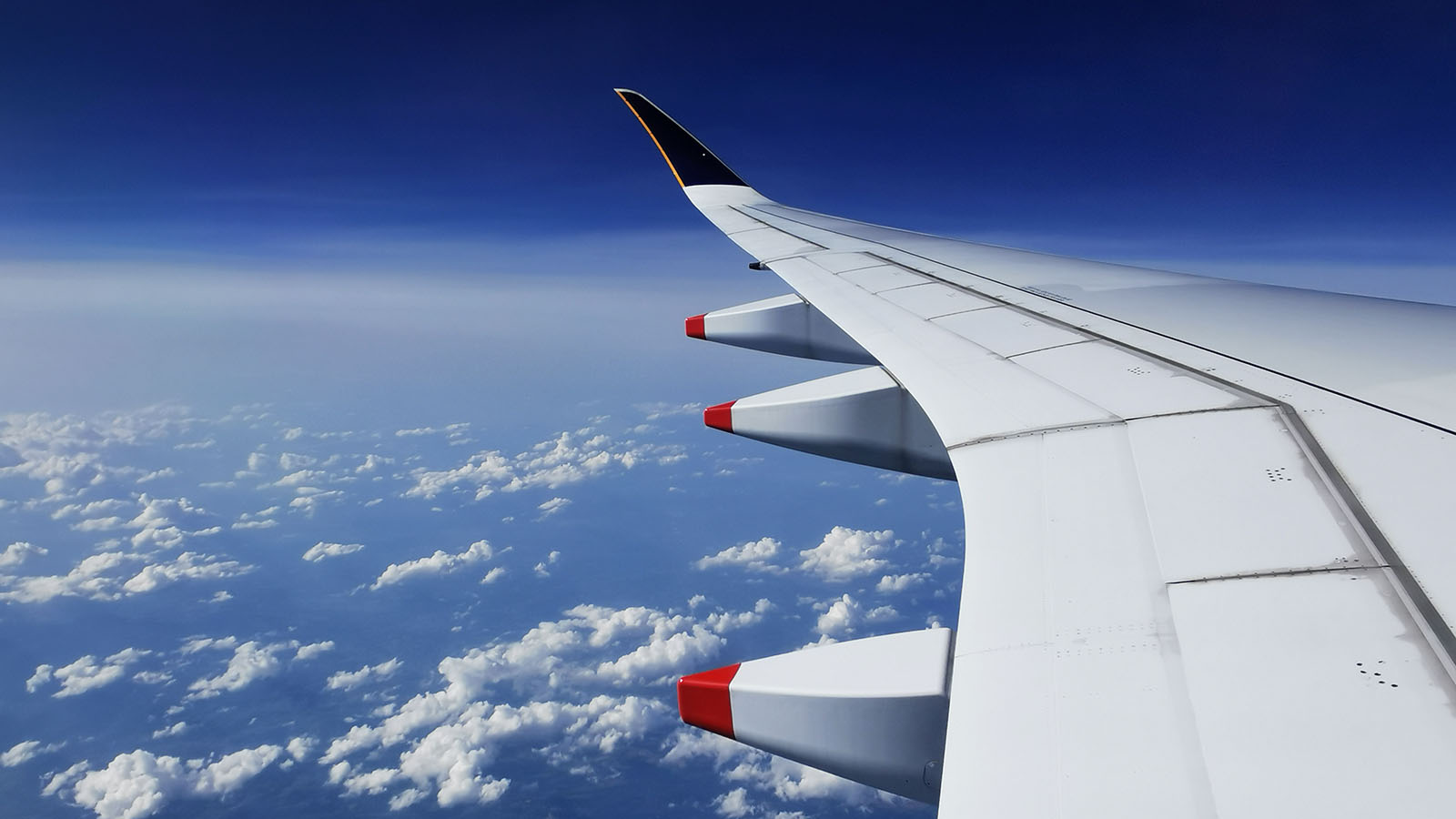 There's inflight Wi-Fi too. Every Business Class passenger gets 100MB of free data per device. It worked well when I was connected, and I didn't run out of data. If I'd needed further access, I could have purchased one of the following plans:
Chat, for two hours of text-only messaging via supported apps – US$3.99.
Pro, giving another 100MB of data for general use throughout the flight – US$9.99.
Premium, for power users seeking 200MB of data to use before landing – US$15.99.
Surf, for three hours of access with unlimited data, but which cannot be paused – US$15.99.
Unfortunately, there isn't an unlimited 'flight pass' option as is available on many other airlines. But having said that, given my 100MB of initial data per device was more than enough, the further 100MB/200MB options should leave few people wanting more.
On the service front, cabin crew are exceptionally polite and make an effort to greet passengers by name. But it would be great if they had pyjamas to deliver. I'd planned ahead and brought my own but spotted other travellers sleeping in the business attire they wore onto the plane.
Amenity kits are also delivered only 'on request'. Having brought one along from a previous flight, I didn't need one of those either – but made good use of the slippers waiting at my seat.
Summing up
This flight should be on every luxury traveller's bucket list. There's something incredibly exciting about taking the longest flight in the world and doing it in style. It's also a surprisingly good way to reach New York from Australia – and sure beats the typical voyage through the likes of Los Angeles.
But a flight like this requires planning on the part of the traveller. Not just pre-packing pyjamas and perhaps your own amenity kit, but thinking about how you'd like to spend your time.
Step onboard without a 'time plan', and it'll feel like a very long flight indeed. But when you have an agenda – even a broad outline like 'lunch, sleep, breakfast, work, dinner, land', it keeps you going. And as flights like this are only going to become more common, now is a great time to get into that habit.
Also read: The Point Hacker's pocket guide to New York City
Photography by Chris Chamberlin, who travelled as a guest of Singapore Airlines. Feature image courtesy of Singapore Airlines.
---
Stay up to date with the latest news, reviews and guides by subscribing to Point Hacks' email newsletter.
Singapore Airlines Airbus A350 'ultra long range' Business Class (Singapore – New York JFK)
was last modified:
September 29th, 2023
by