Blue Chip is the local membership program of Thrifty, a car hire service. Unlike fully-fledged loyalty schemes such as Europcar Privilege, Blue Chip is far simpler with no 'Thrifty Points' balances. Instead, you'll enjoy selected perks just by signing up as a member. Extra VIP perks apply to those who rent more than 15 times in a year.
On the rewards side, you're welcome to earn airline points with Velocity Frequent Flyer in Australia and New Zealand. But you don't even have to be a Blue Chip member to take advantage of this.
This is a beginner's guide for those learning about frequent flyer programs and partners.
How do I join Thrifty Blue Chip?
It's free to join Thrifty Blue Chip, although there are a few steps to go through.
Start your journey at the Thrifty Blue Chip enrolment page
Enter your personal details including driver's license
Choose your rental preferences and enter your Velocity number (if linking)
Accept the T&Cs and click 'Apply'
You are now a member and will be given a Blue Chip number
Note that your Australian Blue Chip number may not be valid in certain countries (such as USA and Canada), so you may need to sign-up again in that country to enjoy the benefits overseas.
Ad – Scroll down to continue reading.Minimum spend, terms & conditions apply.
How do I earn points with Thrifty?
Velocity Frequent Flyer is the main partner of Thrifty in Australia and New Zealand. You will earn 3 Velocity Points per dollar for rentals in the two countries. Silver, Gold and Platinum members enjoy boosts of 50%, 75% and 100% bonus points, respectively.
This means a Platinum frequent flyer will pocket up to 6 Velocity Points per dollar for a rental, which is one of the highest rates out there. An $1,300 rental would earn you 7,800 Velocity Points, enough for an Economy Reward seat on a short flight such as Melbourne-Hobart (plus taxes).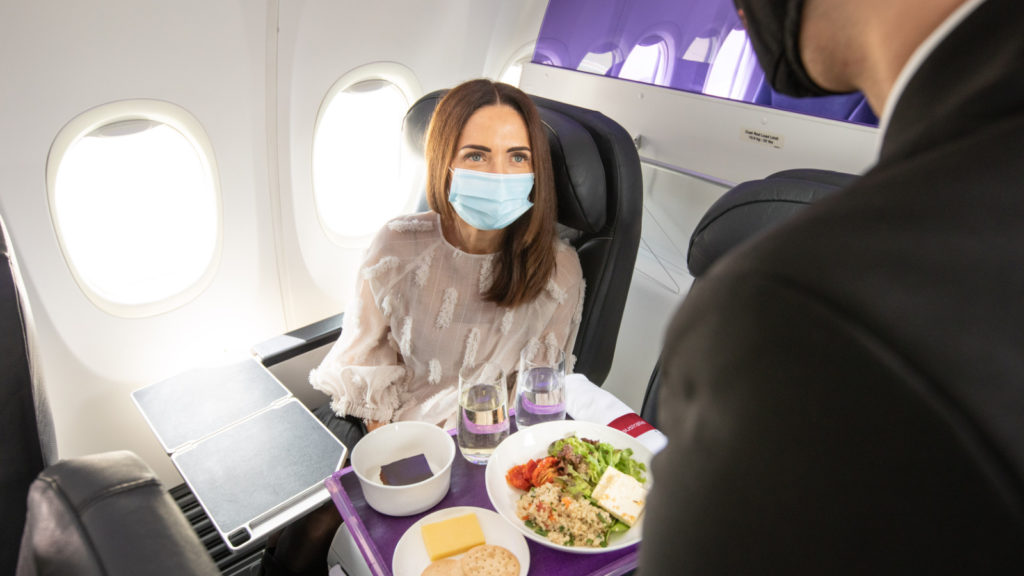 Here are the three ways you can earn Velocity Points with Thrifty:
Associate your Velocity number with Blue Chip and enter your Blue Chip number when booking
Simply book through Thrifty and include your Velocity number at the end (before 'Book Now')
Go through Velocity's partner page Car Trawler, which may also include extra promotions
What else does Thrifty Blue Chip get me?
If you go through the trouble of signing up for the Blue Chip program, you'll also be able to enjoy the following perks on bookings:
Priority counters at major airport and CBD locations
Arrive and Drive at Sydney, Melbourne, Brisbane and Adelaide Airports. Simply turn up and go straight to the car
Faster bookings as your personal information is pre-filled
If you rent 15 times or more in a 12 month period, you can enjoy the perks of Blue Chip VIP. The main reward is a free one-class upgrade, subject to availability. Better than nothing! If you've reached the threshold, contact Thrifty to get the ball rolling on your VIP status upgrade.
Summing up
Thrifty Blue Chip is a small program that offers a core set of benefits if you sign-up for free – similar to Avis Preferred. You don't actually have to be a Blue Chip member to earn Velocity Points on bookings, but signing up does mean you can enjoy a smoother booking and pickup experience. Frequent drivers will also enjoy free upgrades.
Velocity Frequent Flyer has a fantastic earn rate for Thrifty rentals in Australia and New Zealand. The 3-6 points per dollar earn rate is decent and compares well to Qantas' flat 4 points per dollar rate with Avis and Budget.
The Ultimate Guide to Thrifty Blue Chip
was last modified:
February 19th, 2023
by