---
The author stayed as a guest of Virgin Australia and the property. All photos and opinions are the author's own.
---
Atura Adelaide is the embodiment of what an airport hotel should be like: convenient, unpretentious, and great value-for-money. On a recent jaunt to Adelaide, we checked into the 4-star Atura Adelaide Airport Hotel to bring you this review of a standard twin room.
Location and details
The property is located at the airport proper, with an undercover walkway linking the lobby and bar to the terminal proper — no dealing with shuttle buses! You can get dropped off at 1 Atura Circuit, and it takes around 15 min by car to reach the CBD.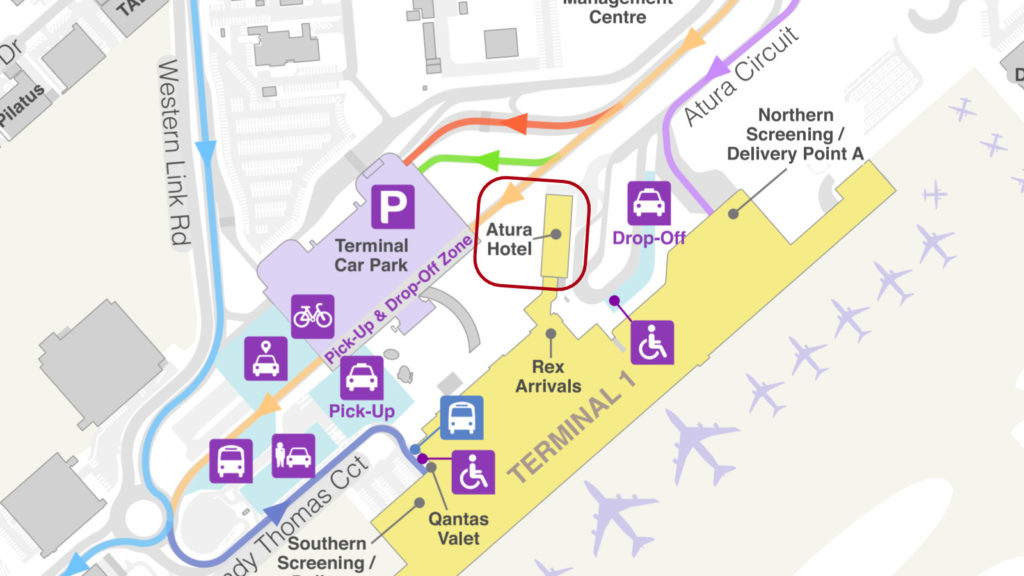 Atura Adelaide Airport Hotel features 165 traveller-friendly hotel rooms across seven floors. Each is equipped with modern amenities and free WiFi, as you'd expect in this day and age. The theme is decidedly industrial with electric splashes of colour. Not what you'd call 'luxurious décor', but it suits the hotel just fine.
Inside the room
Atura Adelaide Airport boasts many types of rooms including city-view and runway-view options from the highest floors. Alas, as we were travelling for work, we were booked into a base-level twin room.
This particular guest room, situated on level four, is spacious and fits two very comfortable queen beds. As this hotel is geared towards business travellers only staying one night, the room fit-out reflects this.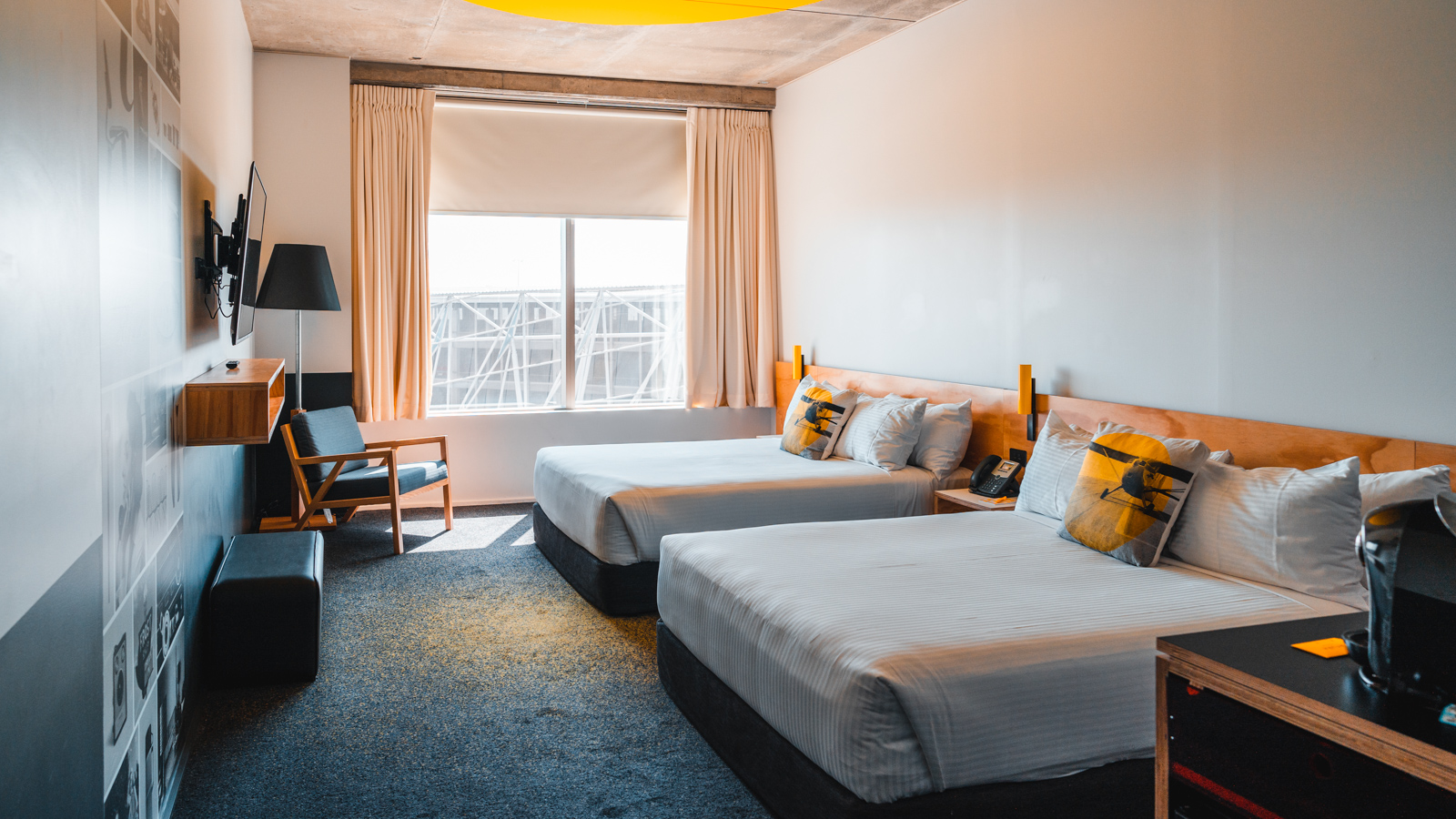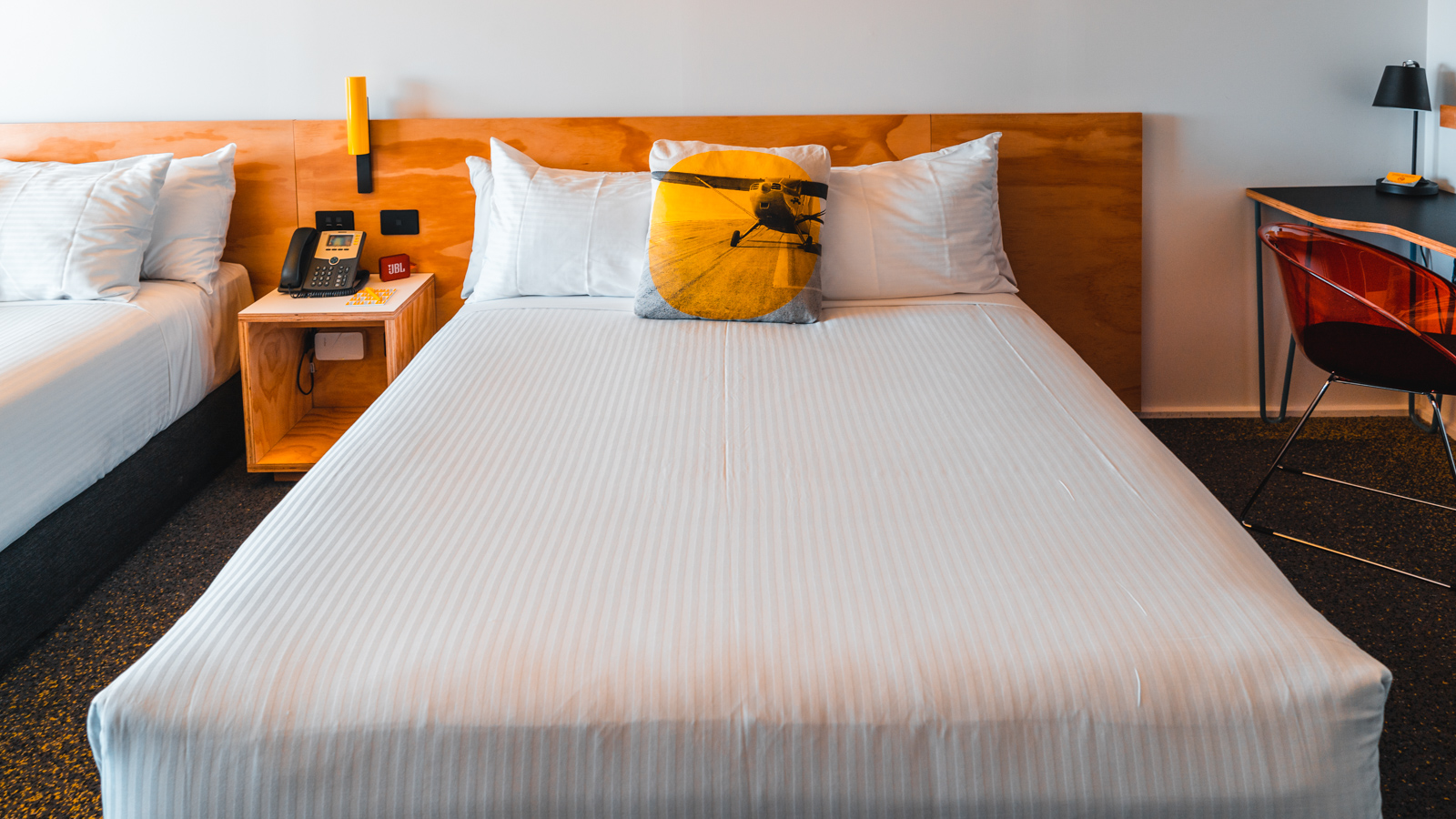 Opposite the beds is a spacious working area. You're also perched close to the tea and capsule coffee facilities. There is an empty mini-bar fridge within the black compartment which I used to store my bottles of water.
Along the side is a small wardrobe with an in-room safe, ironing equipment and a laundry bag.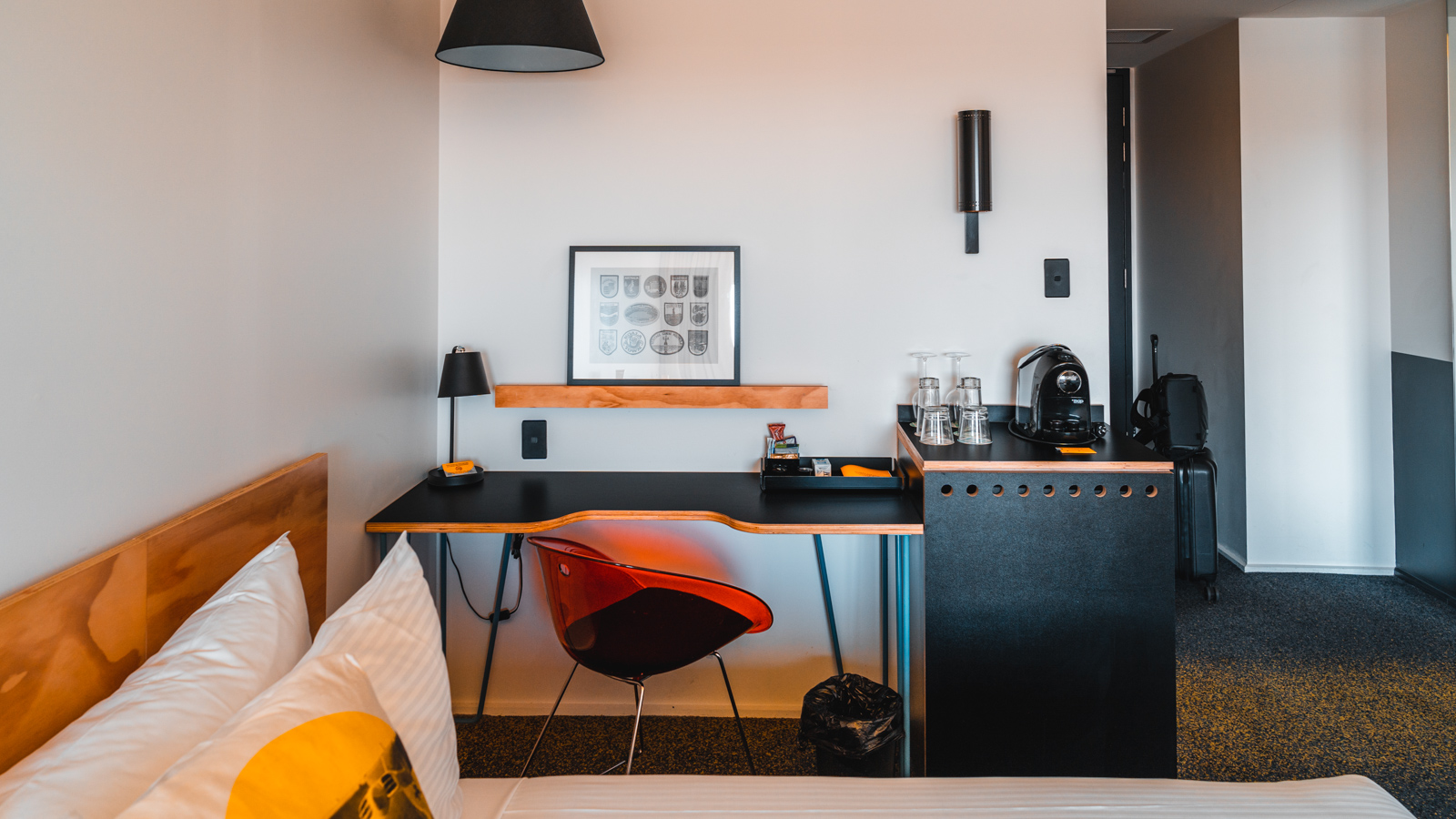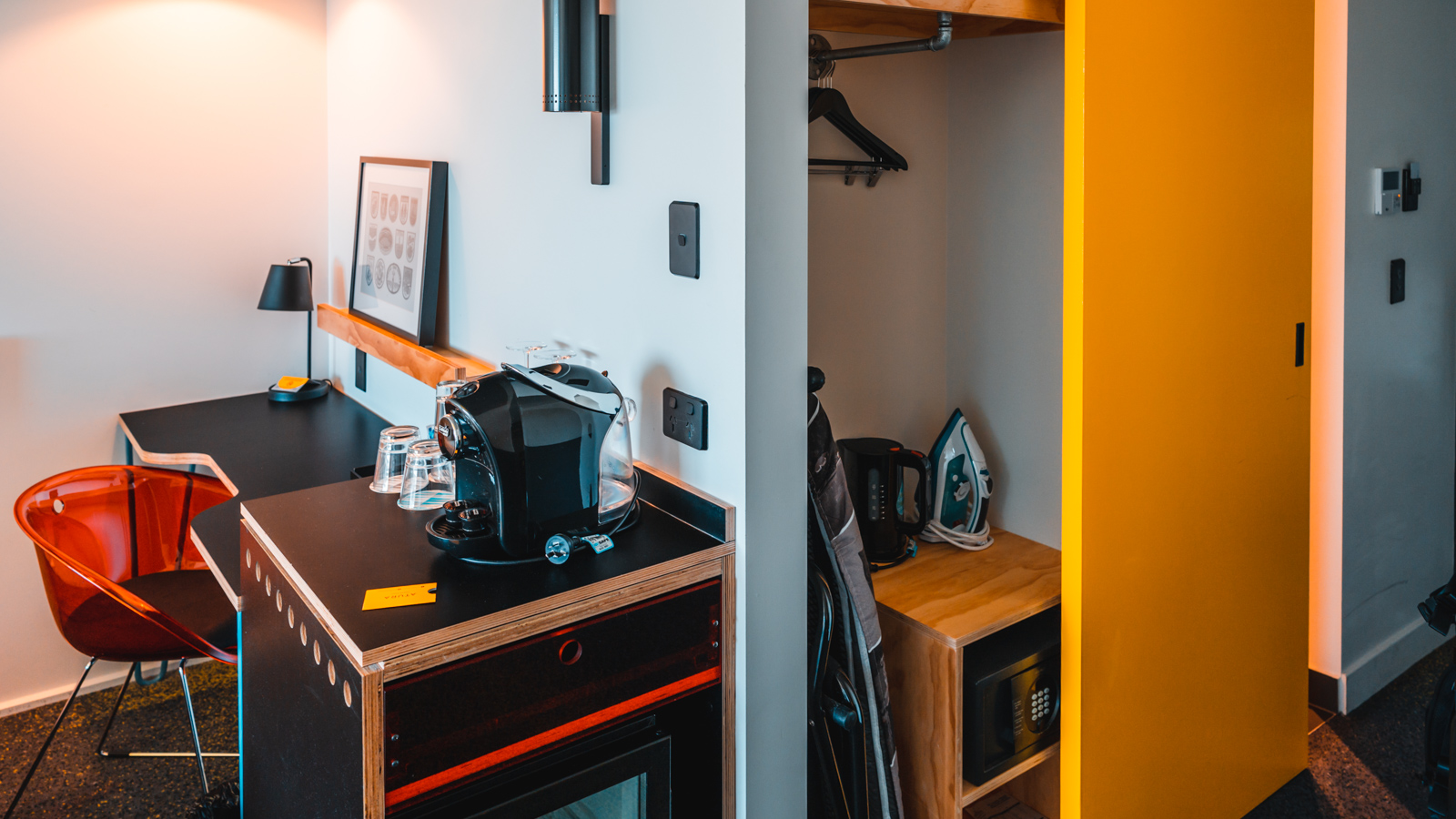 Moving along to the end (with sweeping views of… the airport forecourt on this side of the hotel), you'll find a reading nook and the 49″ LCD TV. Speaking of tech, the bed-side power ports also have USB outlets, and there is a wireless charging pad which I utilised overnight.
The windows are all double-glazed, of course, so airport noise is kept to a minimum. I didn't once get disturbed by the sound of a jet taking off.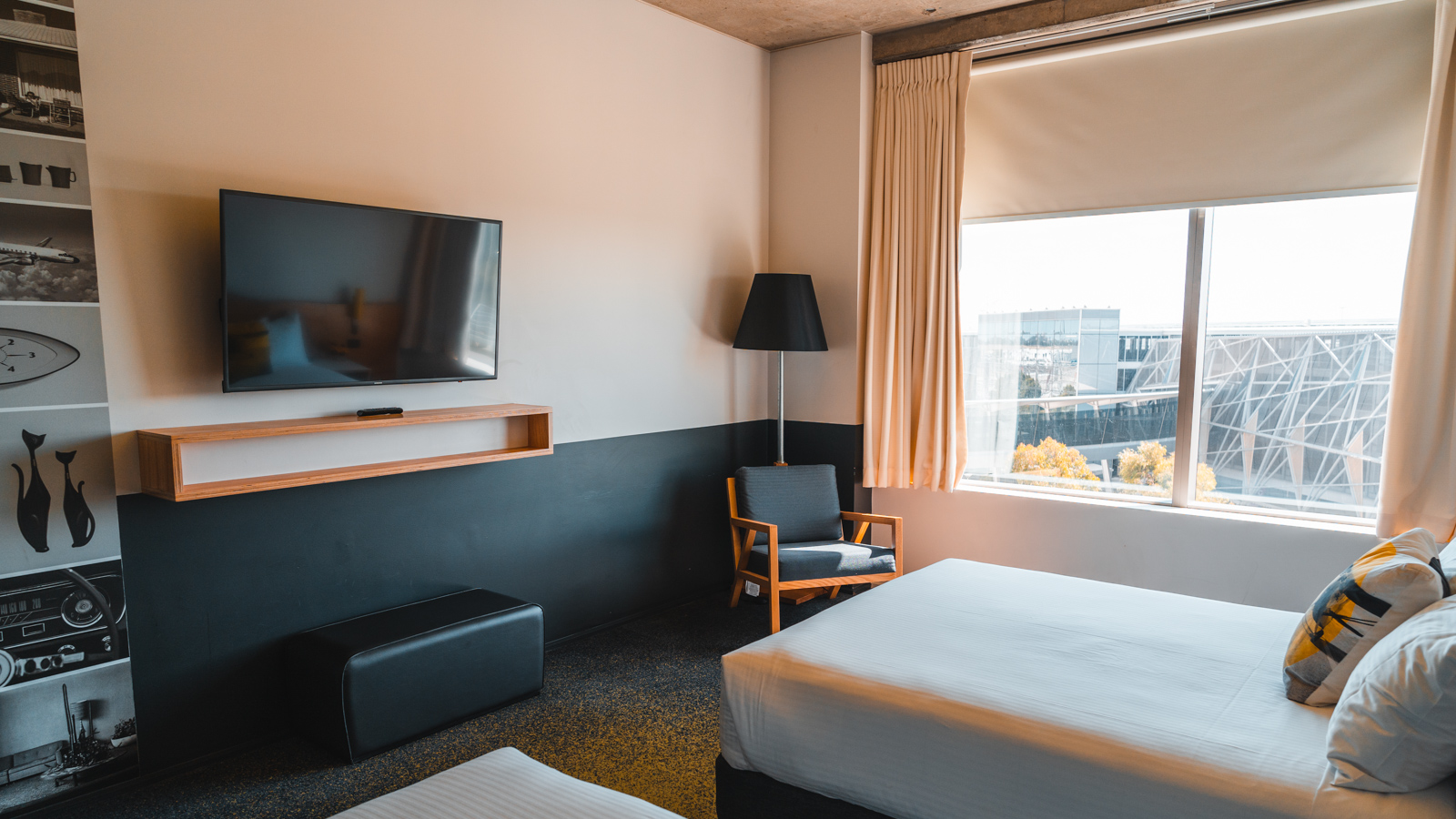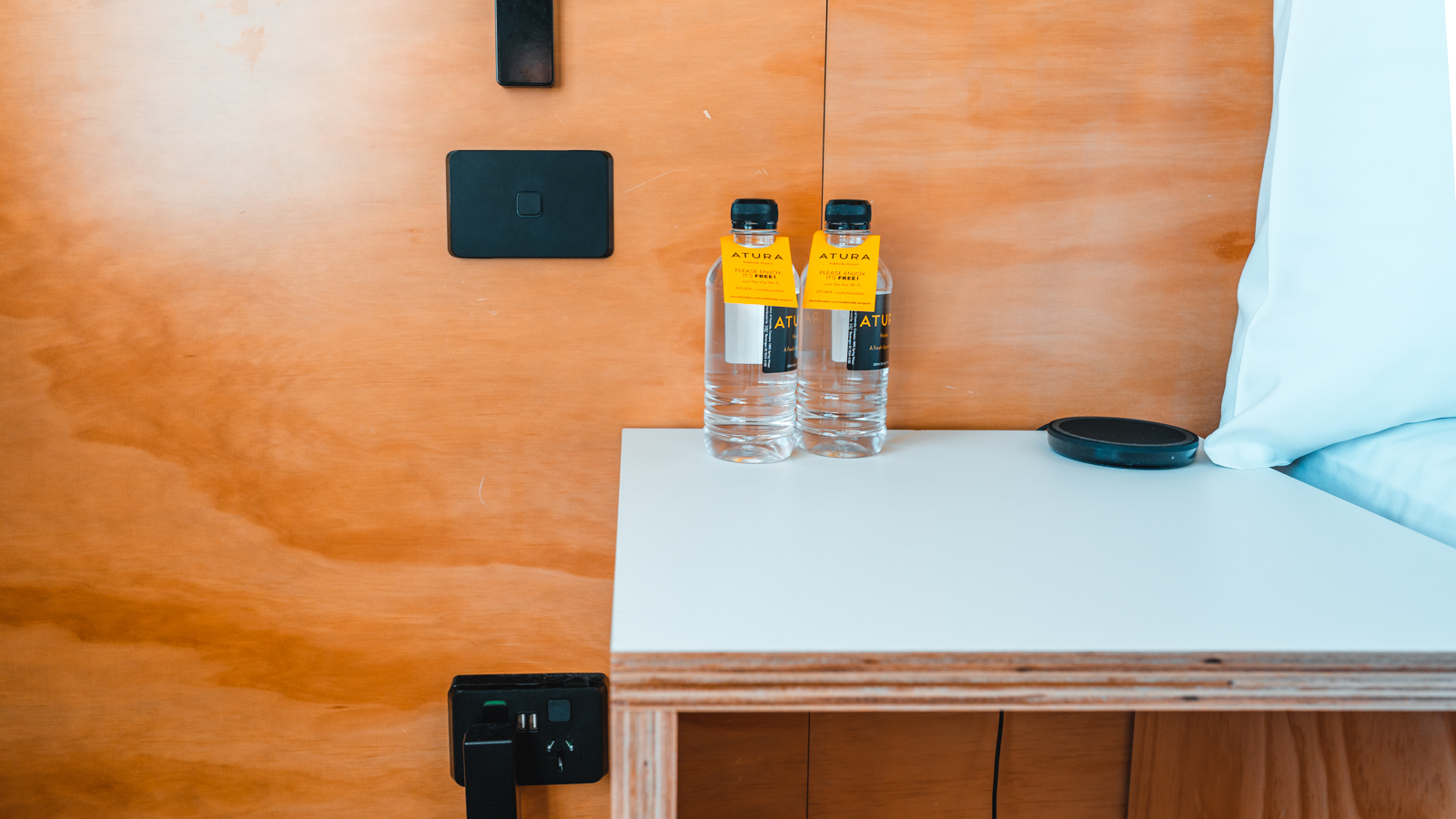 The bathroom is, thankfully, still a separate space (as opposed to über-trendy properties that prefer 'open-plan' living). The shower is hot and efficient, while simple 'thank you' branded amenities are provided.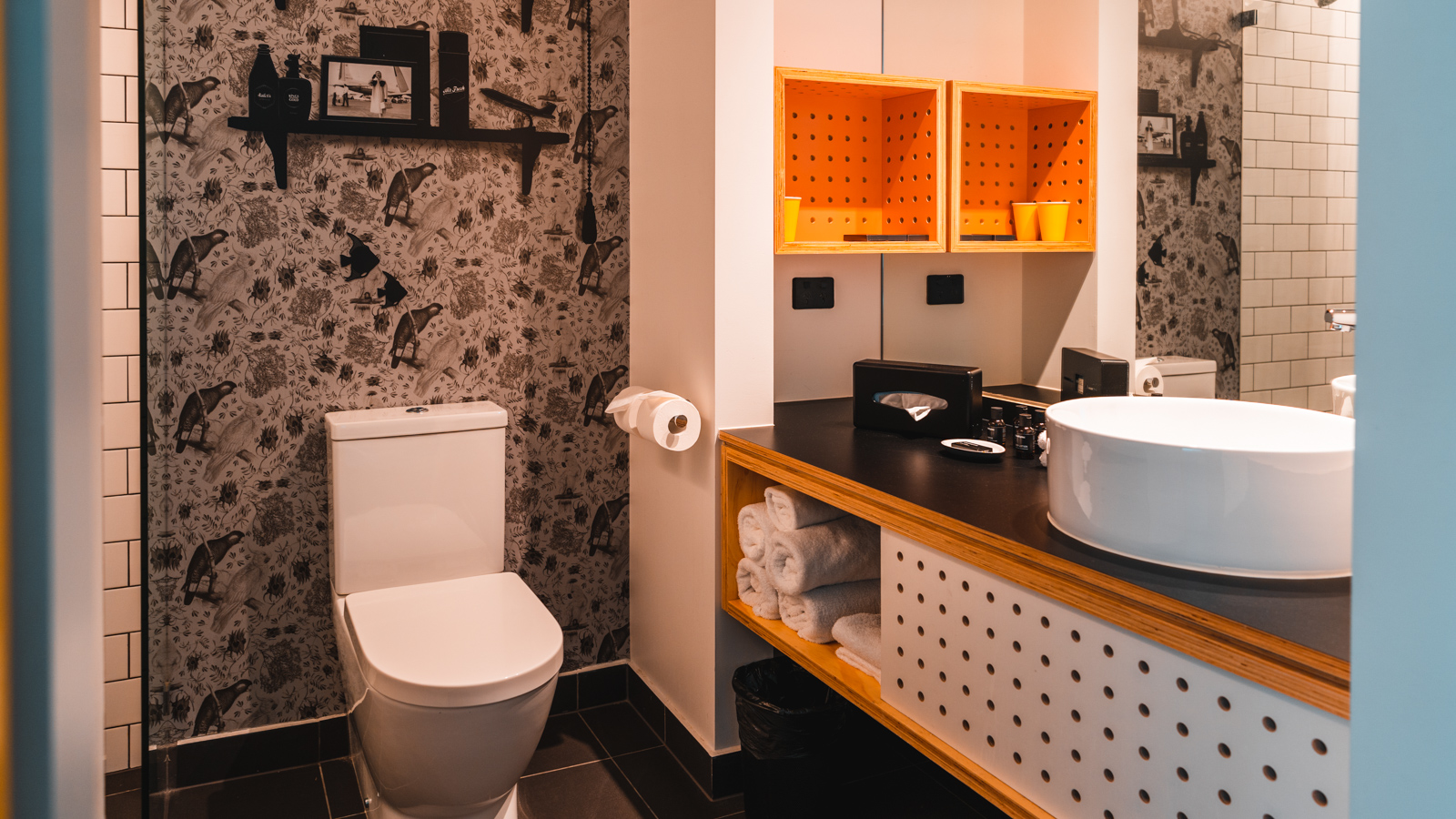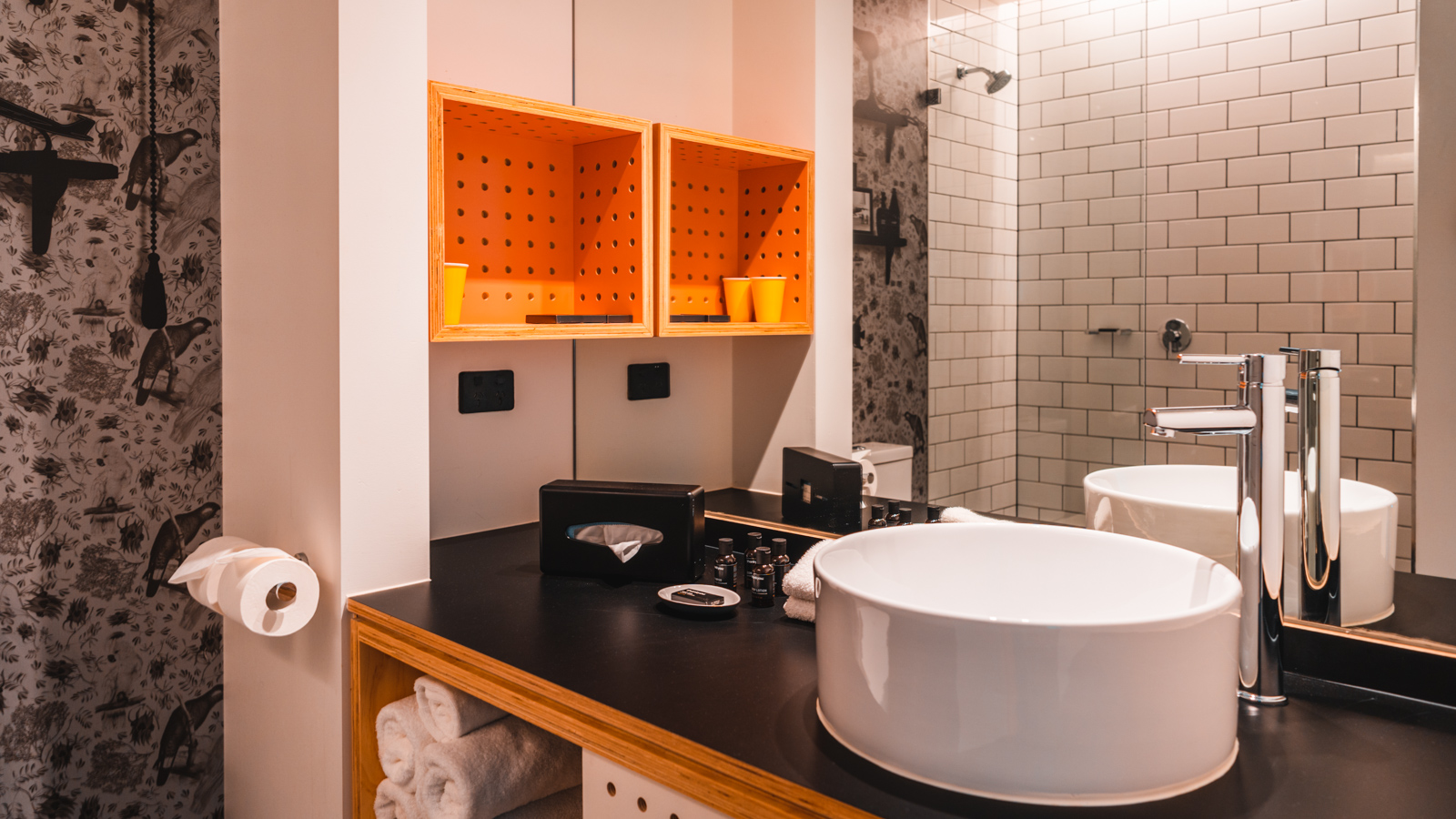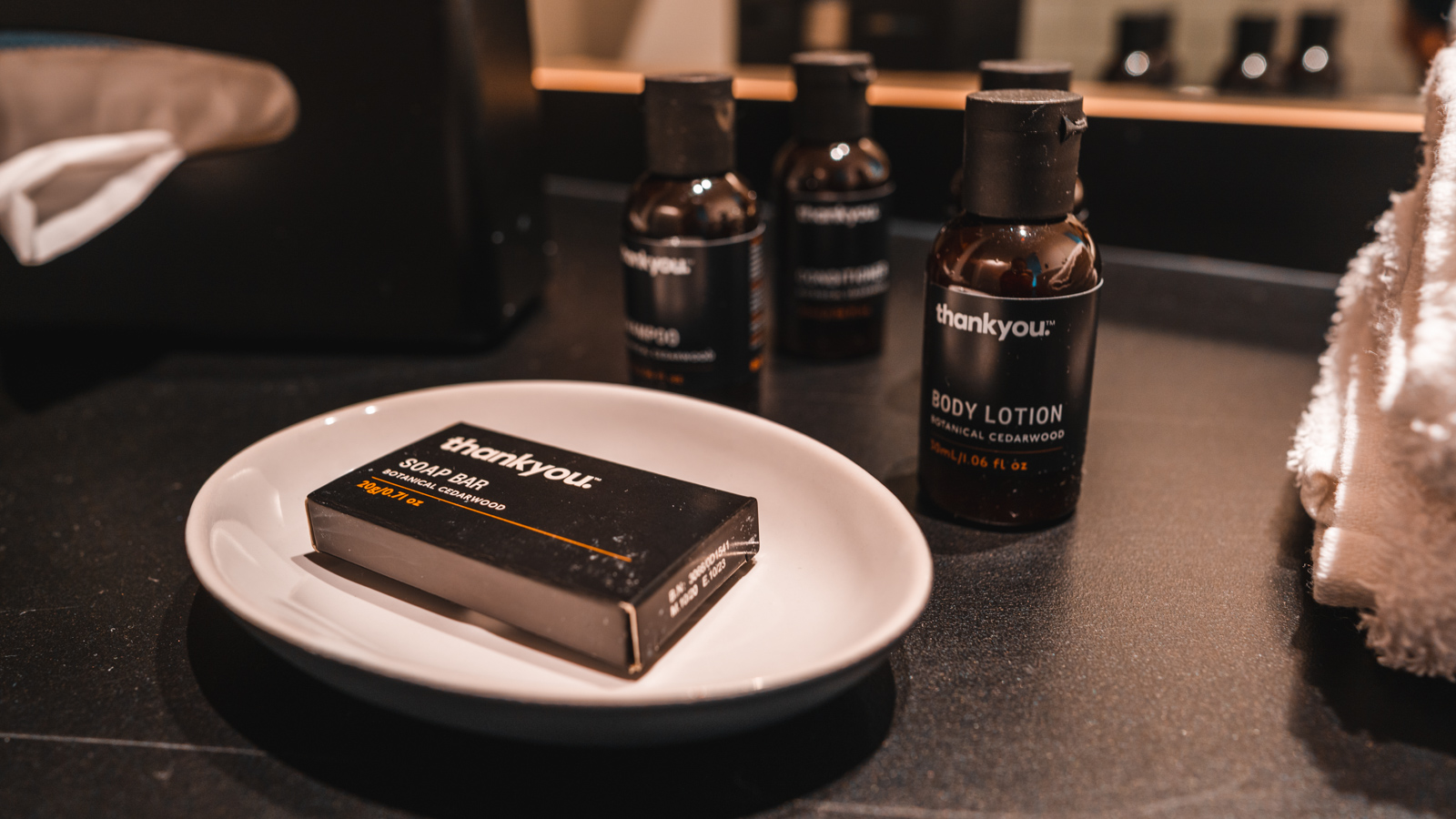 Hotel amenities
In terms of facilities, don't expect a pool! But the hotel does offer a small gym and various function spaces if you need to host a meeting.
Downstairs, The Hangar Bar and Grill is your stop for evening drinks, breakfast and anything in between. There was no buffet in the morning due to COVID-19, but I found the a-la-carte options to be tasty and reasonably priced.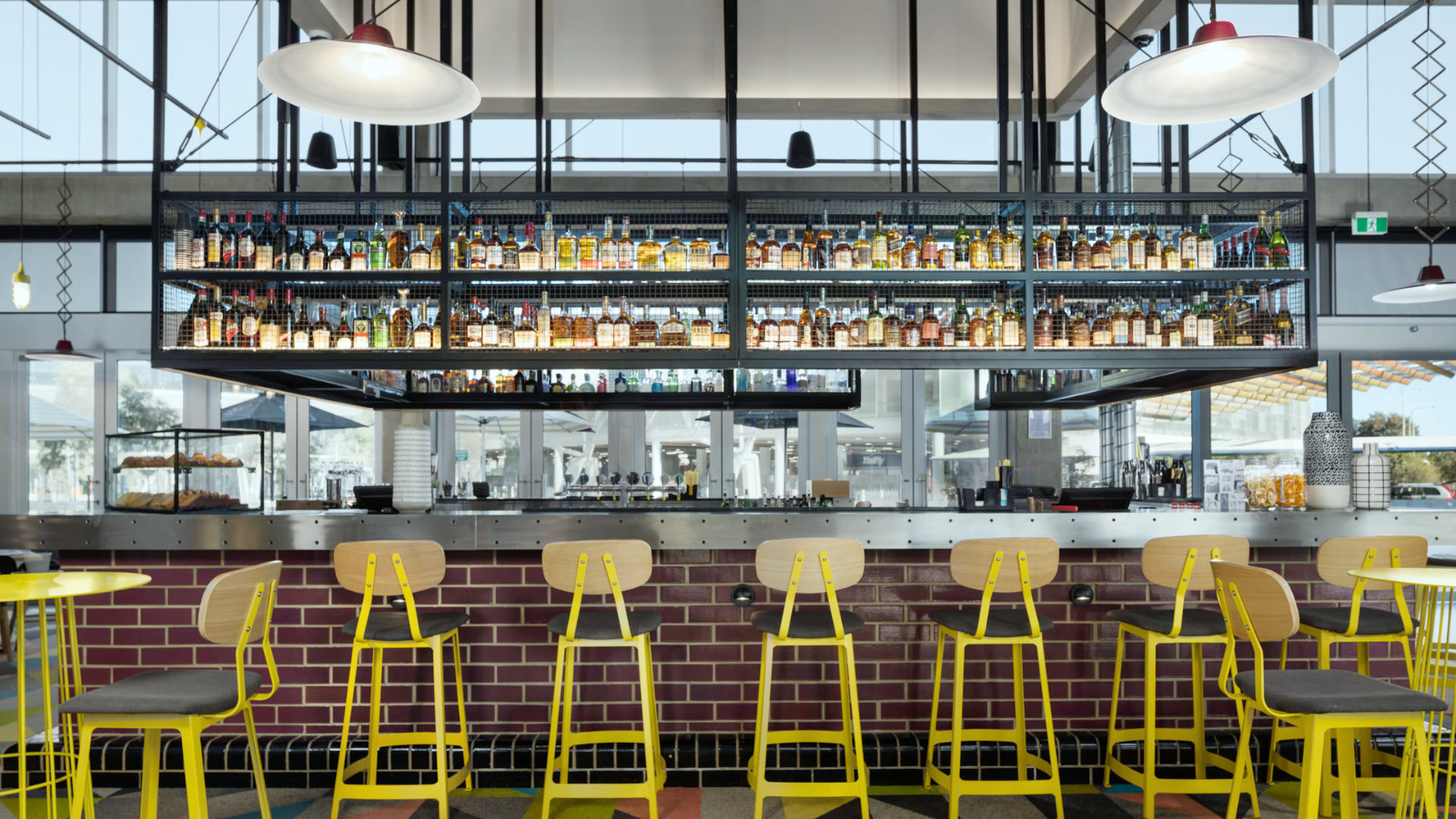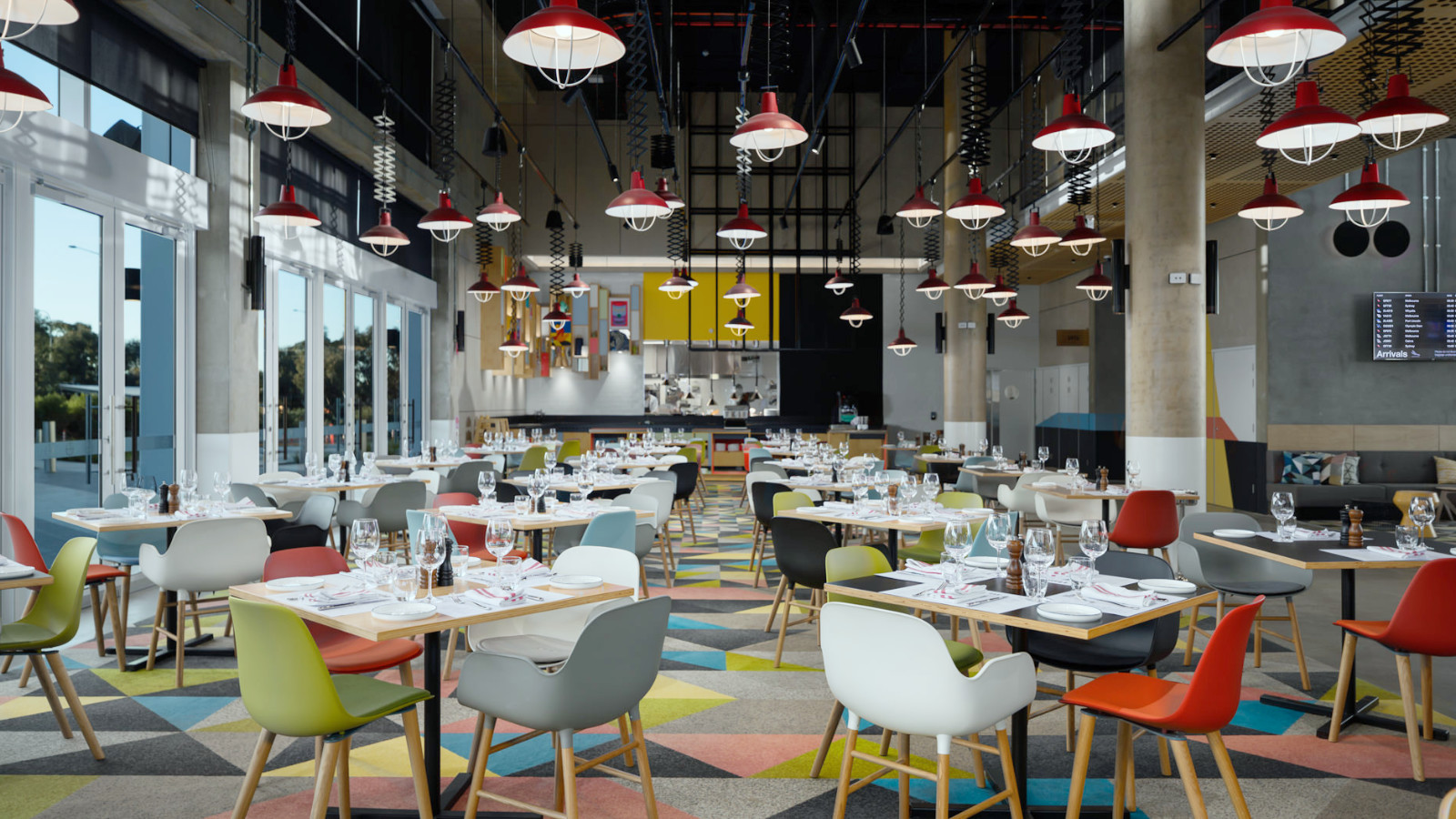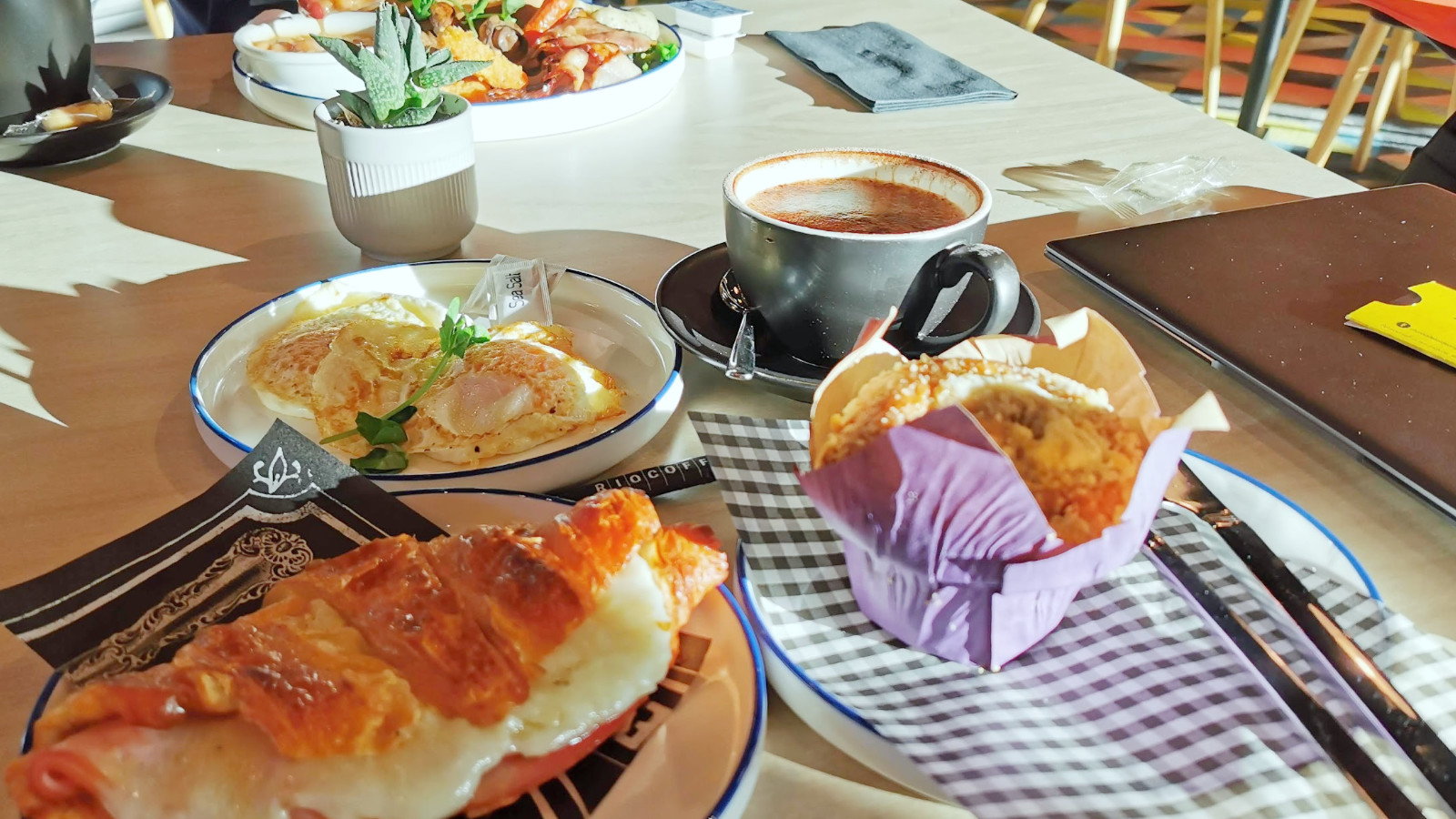 As an airport hotel, the facilities Atura offers is more than sufficient to meet the needs of the average business traveller.
Booking and earning points
Atura Adelaide Airport Hotel is part of the Priority Guest Rewards program, which operates under a rather simple model. Each night you stay earns 10-20 points, depending on your status tier. Rewards start from 20 points for two free drinks, ranging up to 150 points for a free night at the property.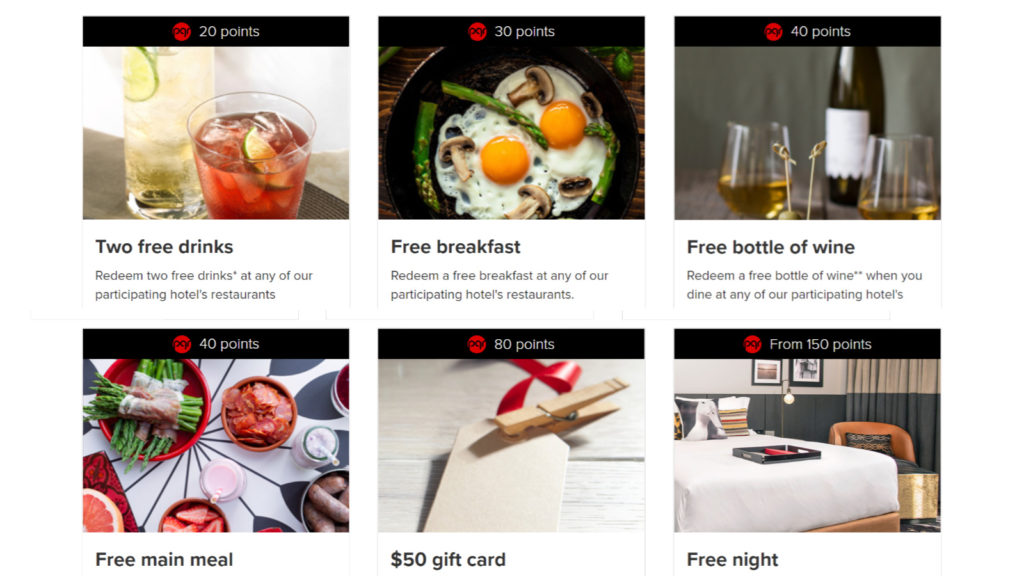 We'd recommend you sign-up beforehand so you can access member rates and start collecting points on your next stay. The PGR program is also affiliated with Rydges and QT properties across Australia and NZ.
Summing up
Overall, my stay at Atura Adelaide Airport was excellent. It's not a 'luxury' hotel by any means, but it is contemporary, clean, well-priced, and offers an easy departure the next morning.
During my limited interactions with the staff, I found the overall service to be friendly and efficient at the 24-hour reception desk.
At the time of writing, member-direct rates range from A$173 for a twin room (this review), up to A$262 for the flagship Runway Corner King room. A free night reward will set you back 150 PGR points.
Atura, Adelaide Airport
was last modified:
June 20th, 2023
by