If you have a decent balance of 100,000 Qantas Points or more, and need some inspiration for what to do with them, then we're here to help!
Even though COVID-19 travel restrictions have clipped our wings, domestic demand is higher than before and the trans-Tasman bubble is also open to travellers. Here are some options on what to do with those points, either for now or an international trip in the future.
---
Looking to turbocharge your Qantas Points balance? Here's a tempting card sign-up offer which fits the bill.
---
Ad – Scroll down to continue reading.Minimum spend, terms & conditions apply.
Travel now: Domestic and trans-Tasman
1. Get up to 18 Business Class upgrades on short domestic flights
Your 100,000 Qantas Points could get you anywhere from two to 18 Business Class upgrades on Qantas domestic routes, depending on the fare and distance travelled.
It takes just 5,400 Qantas Points to upgrade from Economy to Business on flights under 600 miles (965km) from a regular flexible (Economy Flex) ticket.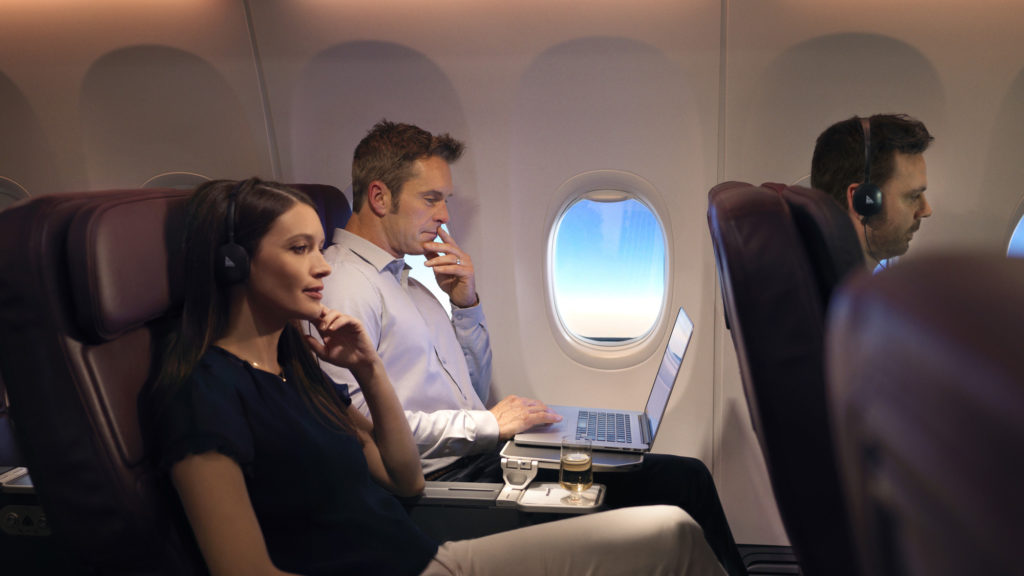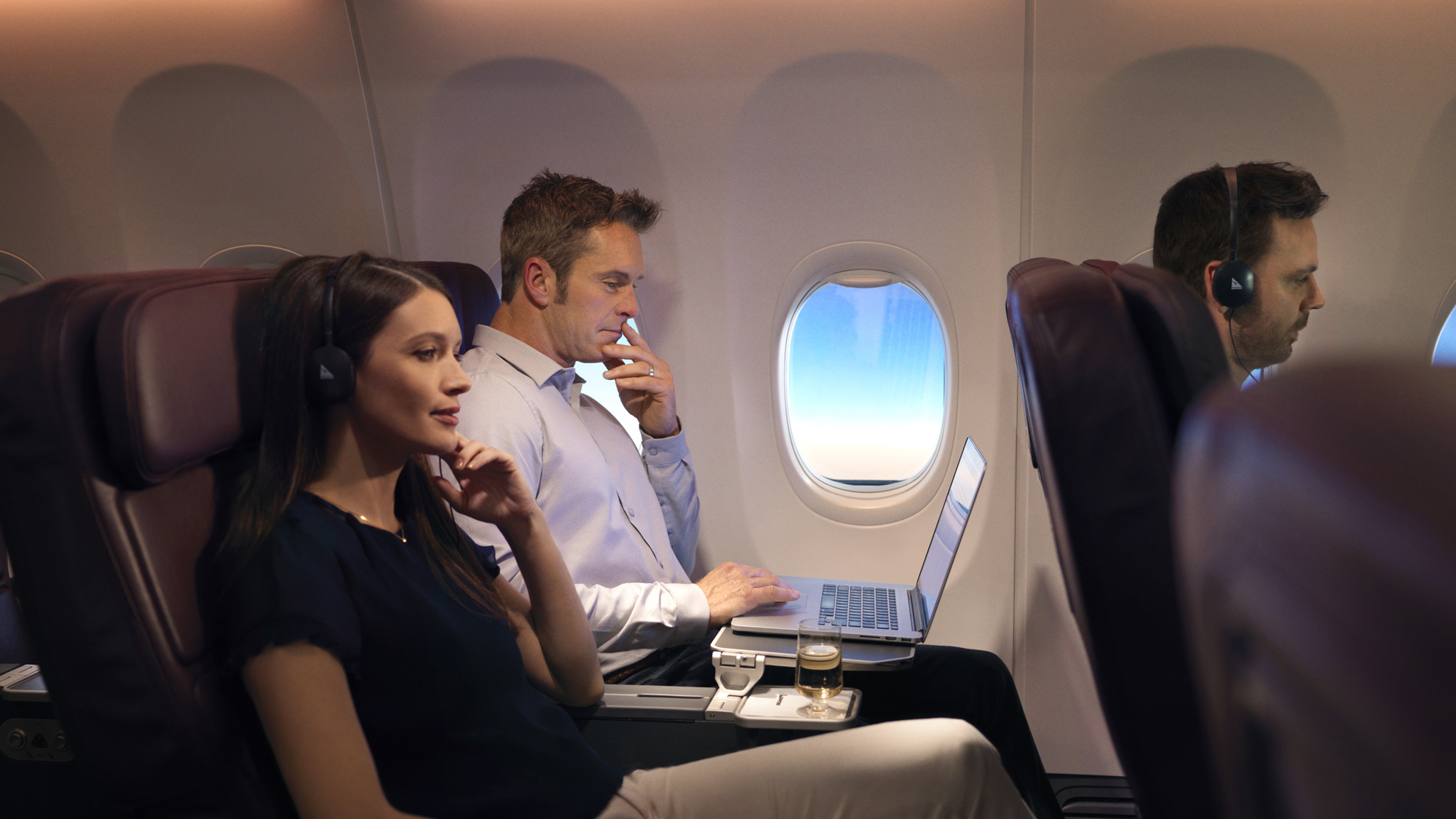 This could be a great way to reward yourself if they are frequently shuttling between two cities such as Sydney or Melbourne, and you can do this 18 times from a starting balance of 100K Qantas Points.
From the cheaper Red e-Deal tickets, upgrades cost 10,900 points so you would have nine potential upgrades to Business in the bank.
These rates all apply for all 'Zone 1' flights on the Qantas upgrade charts.
2. Get up to nine Business upgrades on longer domestic and New Zealand flights
If your company travels usually involve longer 4-5 hour journeys such as Perth to Brisbane or Melbourne to Auckland, then upgrades make more sense as you'll have more comfort to rest and work, often in the Qantas Business Suite with flatbeds.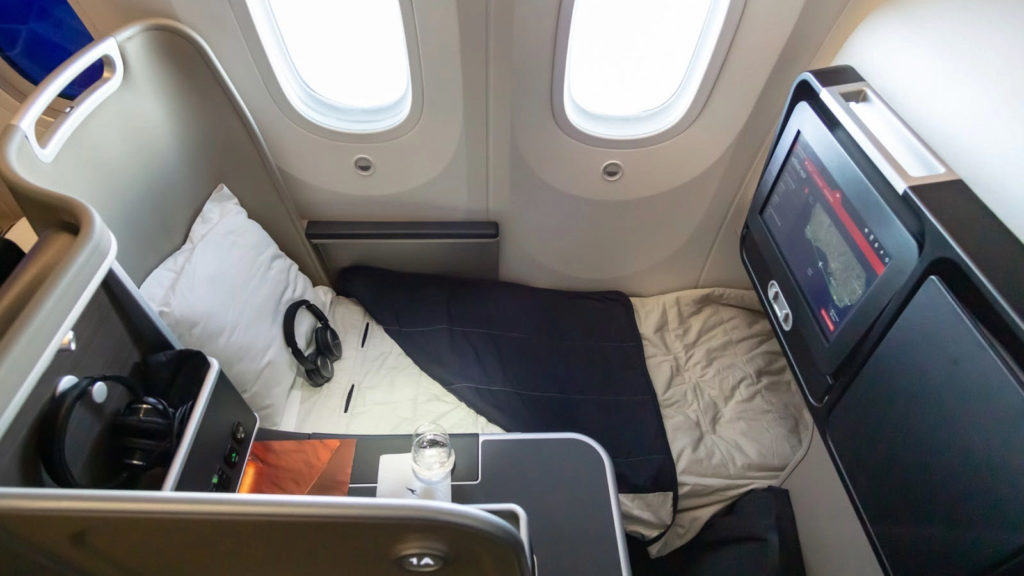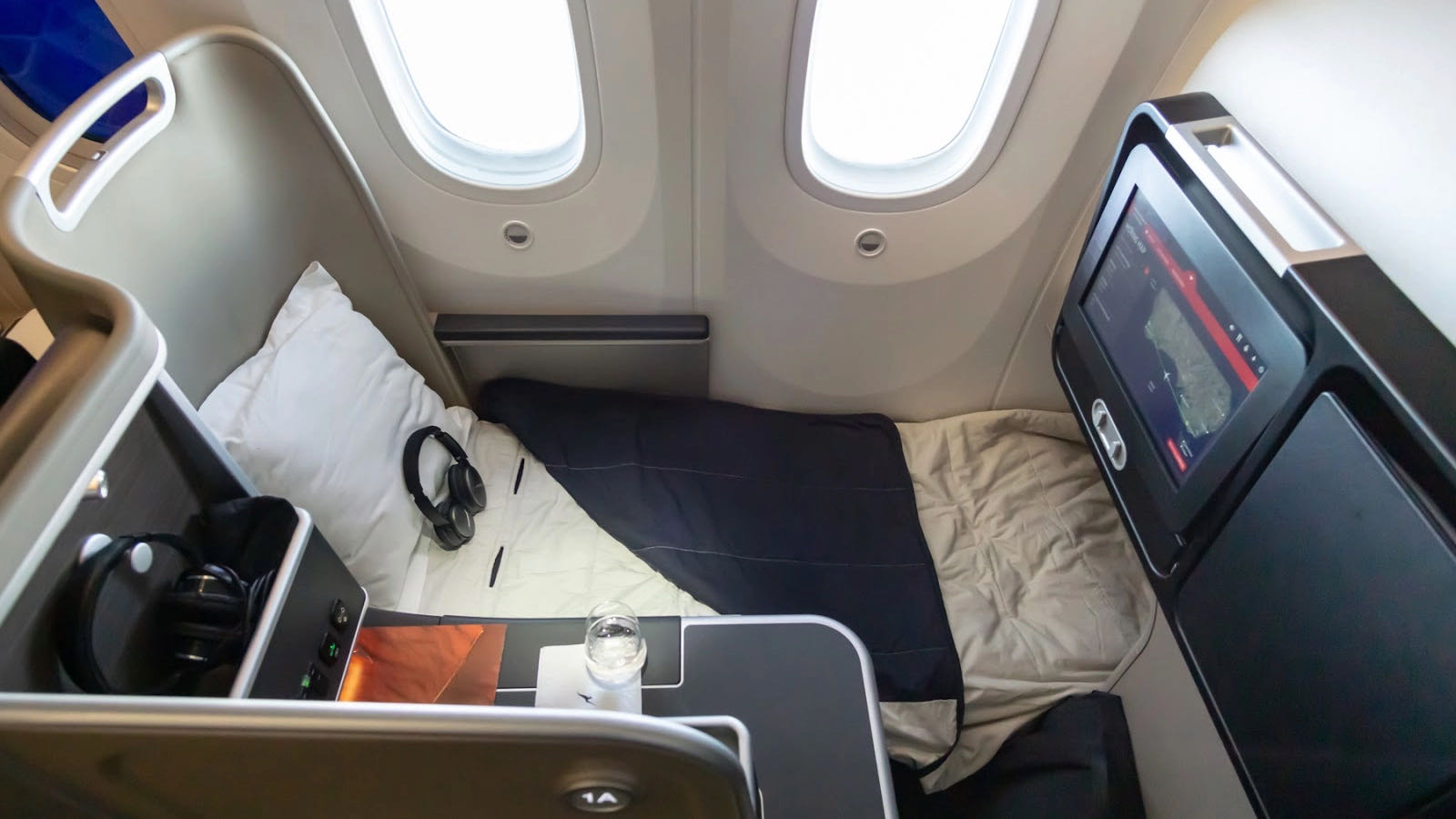 On Economy Flex tickets, upgrades for domestic flights start from 10,900 points while it's 11,900 points for international Qantas flights (up to eight or nine upgrades, respectively).
From cheaper domestic Red e-Deal or international Economy Saver fares, you'll need a steeper 27,200 points for domestic (only three upgrades) or 21,800 points for international (up to four upgrades).
These rates all apply for all 'Zone 3' flights on the Qantas upgrade charts.
3. Jet from the eastern states to Perth or Auckland in Qantas A330 Business
Qantas has refurbished its large fleet of Airbus A330 aircraft with new Business Class seating with direct aisle access and lie-flat suites in a 1-2-1 configuration.
As of April 2021, it's found on some East-West Coast flights (i.e. Perth to Sydney, Melbourne and Brisbane), plus selected trans-Tasman flights to Auckland, Wellington and Christchurch.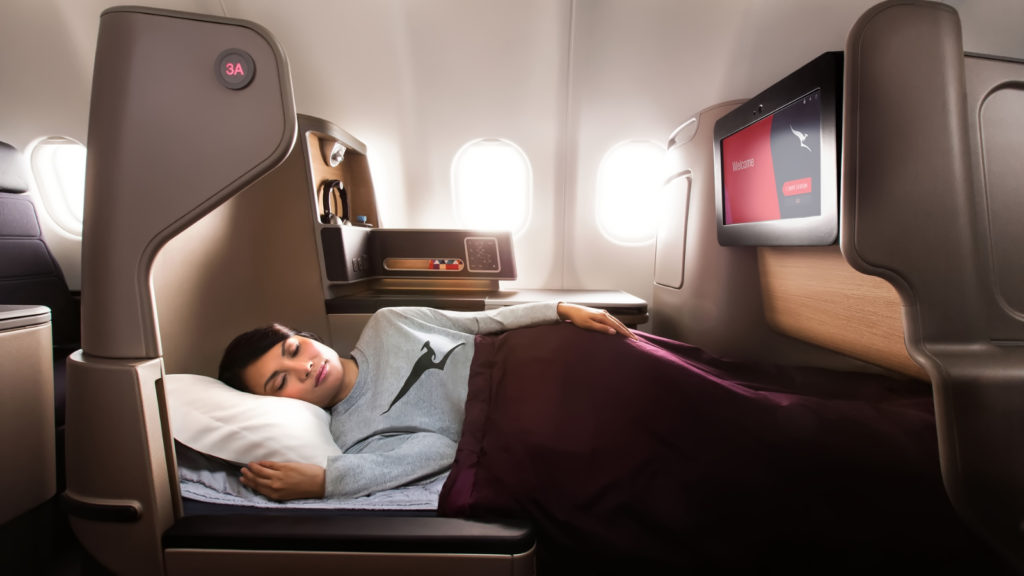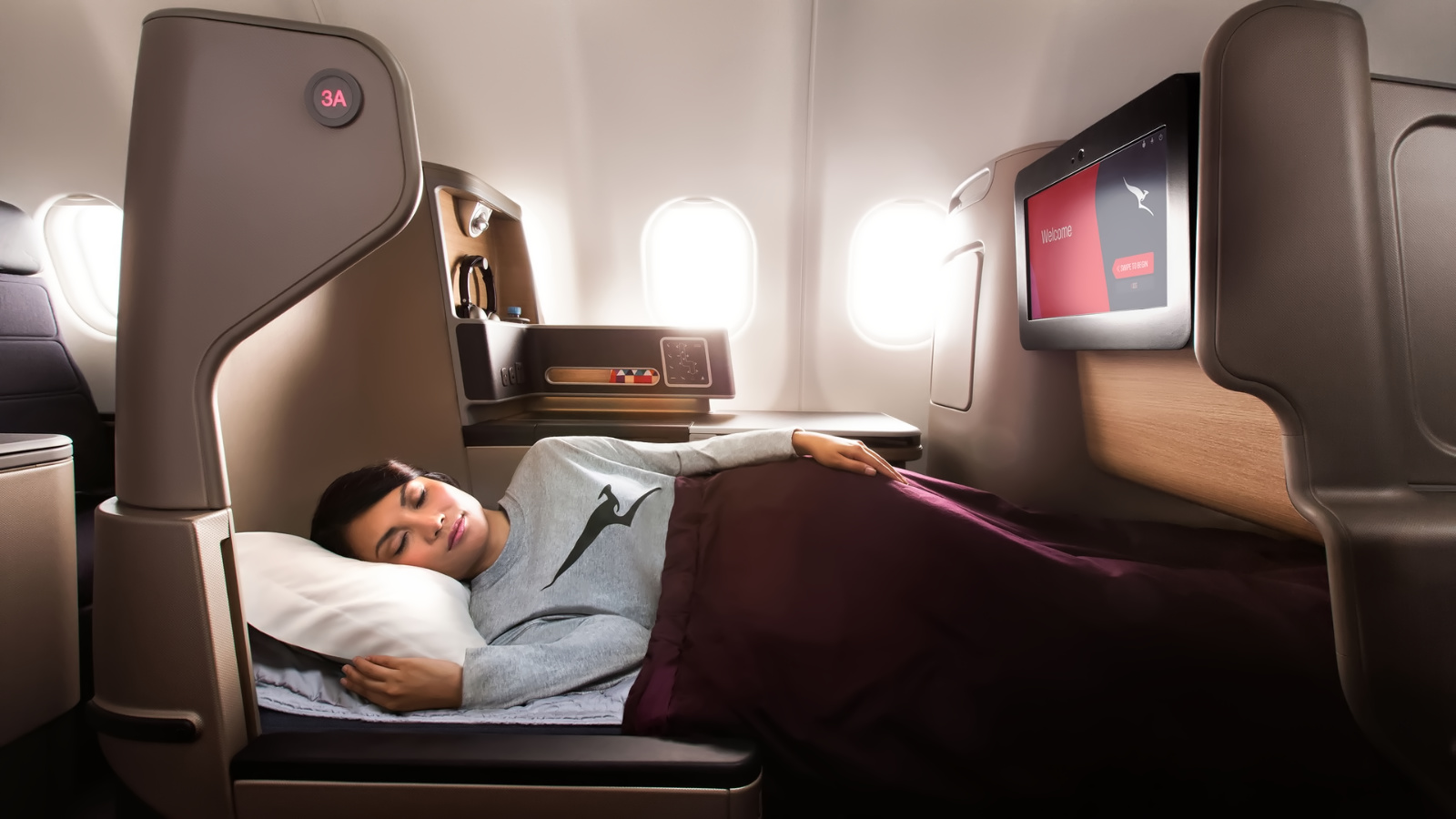 With a Business Class ticket going for 41,500 Qantas Points each way, you'd need 83,000 points for a return seat – that's easily done with change when you have 100,000 Qantas Points in your pocket.
4. Fly regionally and domestically in Economy, up to 12 times one-way
There's never been a better time to explore our own back yard. Fly Qantas to regional destinations from 8,000 points in Economy, plus taxes.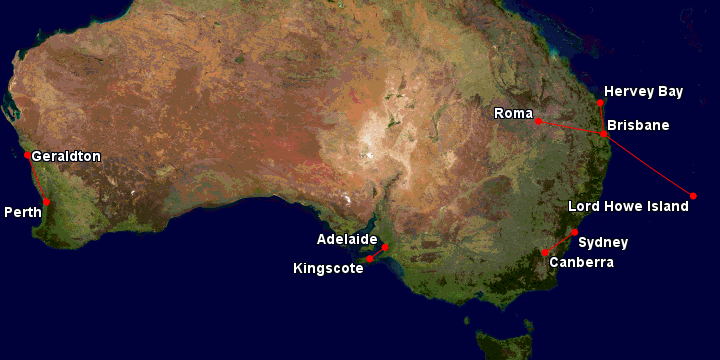 For example, Broome is a very popular destination for West Australians and interstate travellers alike. While cash fares in the July 2021 peak season are in the range of $300-$400 one-way, a reward seat is 12,000 points and $59 — giving an excellent 2.3 cents per point of value.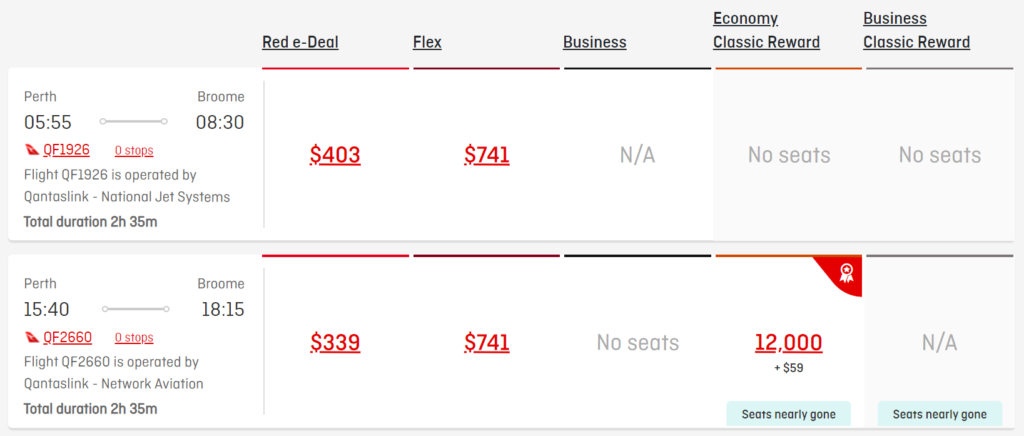 In this case, just 48,000 Qantas Points and $236 in cash would cover return Broome flights for two from Perth, still leaving plenty of points in your balance for later. Alternatively, you could book up to 12 one-way 8,000-point fares, such as for Sydney-Melbourne travel.
Travel to Lord Howe Island is highly-sought too, as the 2 hr flight often costs more than $600 one-way. But with Qantas Points, you'll still only need 8,000 points for the same ticket.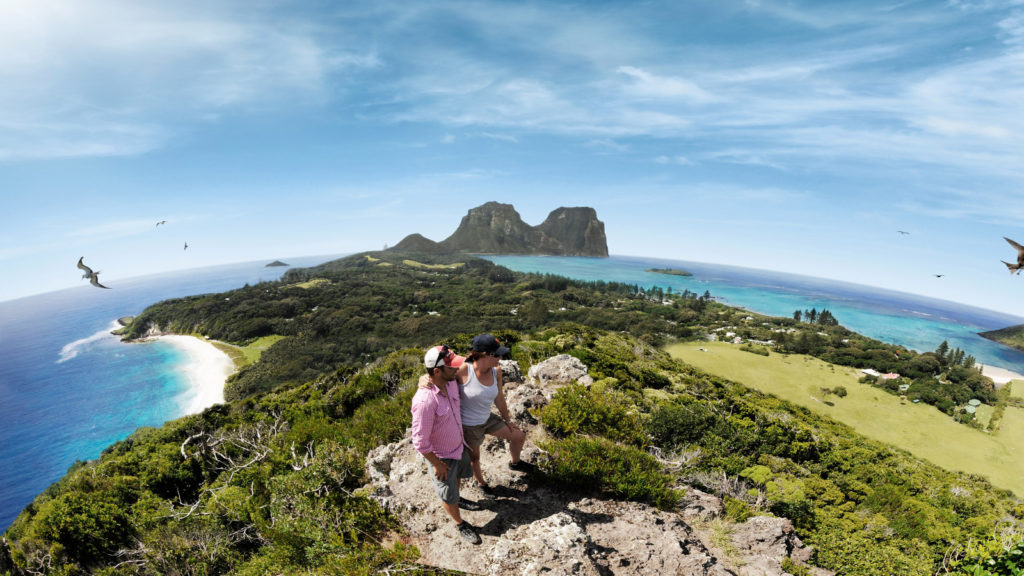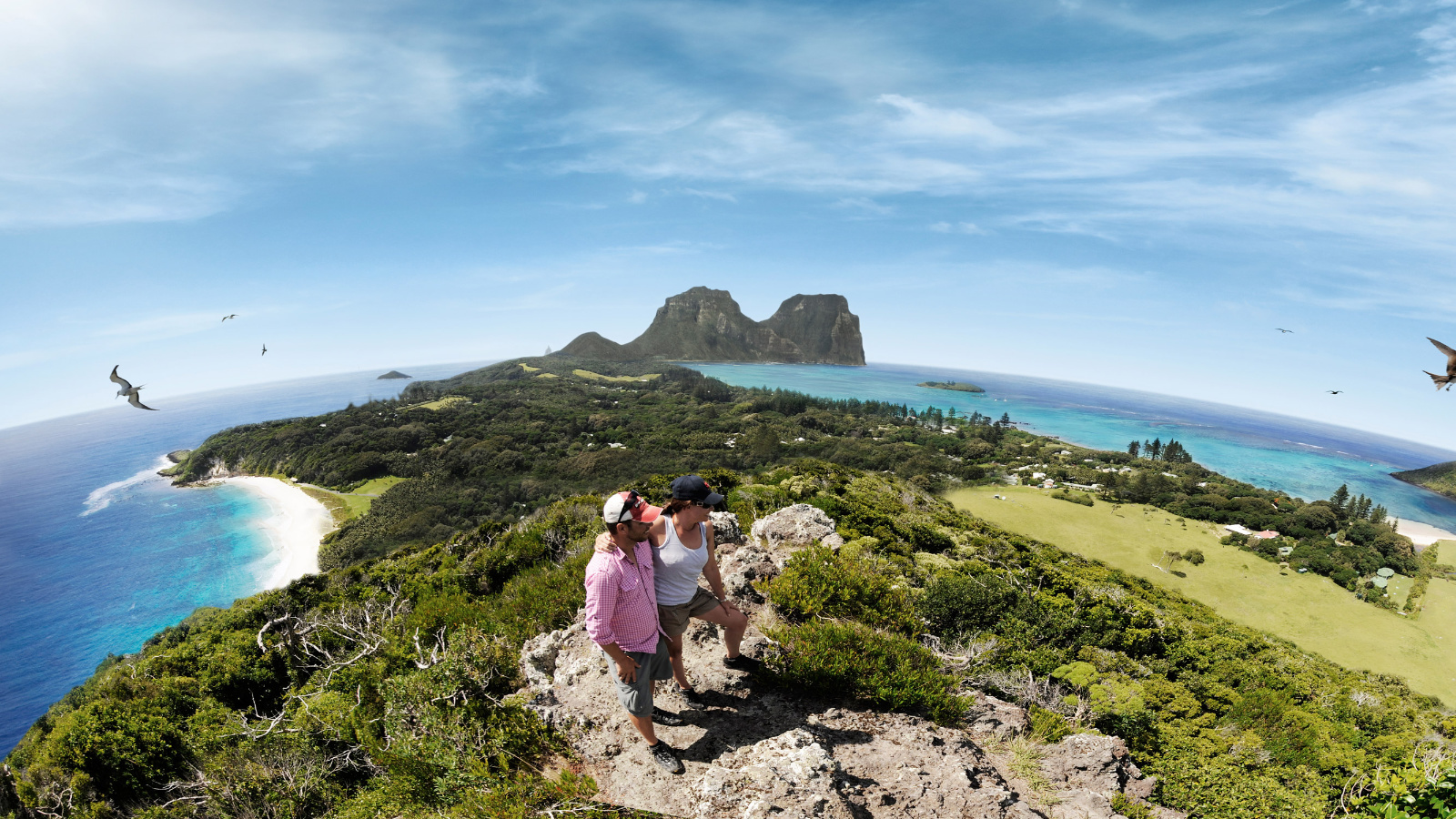 5. Enjoy the comfort of the Indian Pacific from Sydney to Adelaide for 100,000 Qantas Points
In late 2020, Qantas introduced Classic Rail Rewards with its partner Journey Beyond. 100,000 Qantas Points is just enough for the cheapest option – a Gold Single Cabin on the Indian Pacific between Adelaide and Sydney!
This 2-day, 1-night trip doesn't have any further taxes to pay and includes accommodation, gourmet meals and off-train activities. It's not quite the same great value as a flight reward, but it's an exciting reward option you could book right now.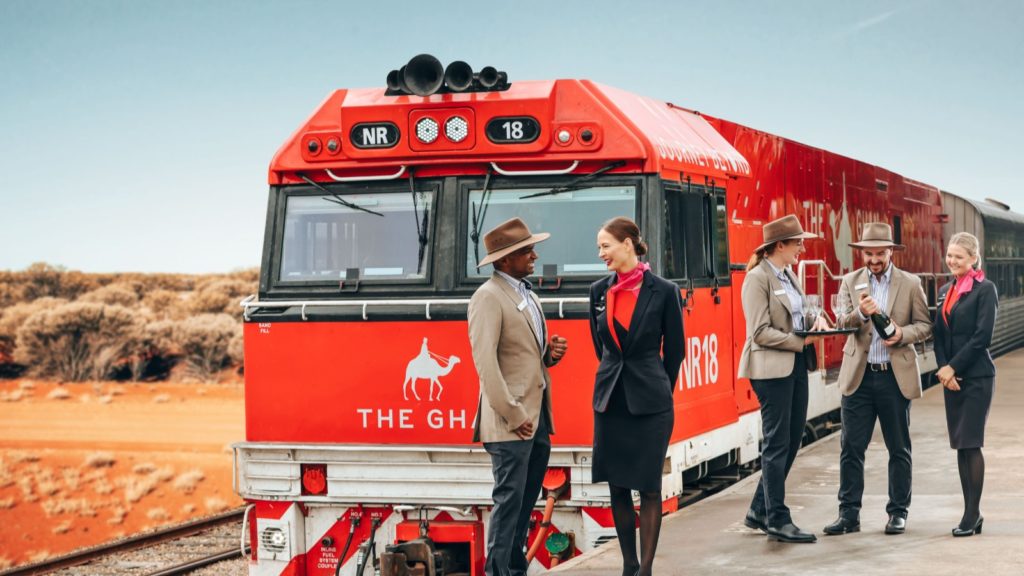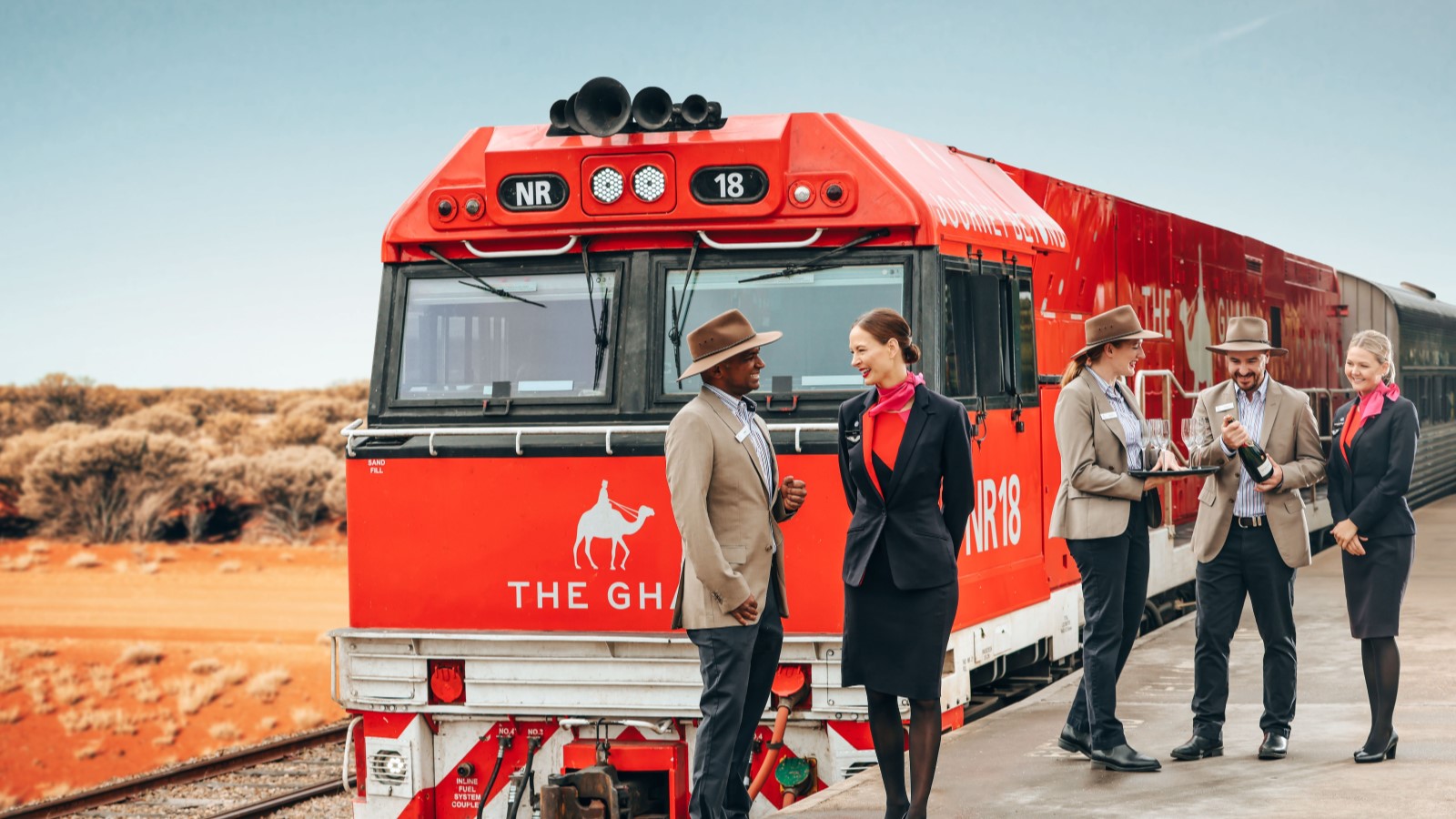 Travel later: International flights
1. Enjoy the world's best Business Class (104,500 points one-way)
Qatar Airways' QSuite is generally regarded as the top Business Class product by aviation aficionados around the world.
Pre-COVID, you could find this product flying to most Australian capital cities. Once international travel restrictions loosen once more, you can bet Qatar Airways will be keeping Qsuites on the menu.
To fly to Doha, you'll pay 104,500 points from Perth or 119,200 from the other cities (yes, that's a tad more than 100,000 Qantas Points). It'll cost you more to fly onwards to Europe or North America, up to 159,000 Qantas Points per person.
Read more about how to book in our guide to using points on Qatar Airways flights.
2. Shower whilst flying Emirates to New Zealand (62,200 one-way)
This is arguably one of the best and quickest redemptions to use Qantas Points for glamorous travel. Pre-COVID, Emirates flew Sydney to Christchurch daily on its A380 superjumbo, which features an onboard shower for First Class passengers.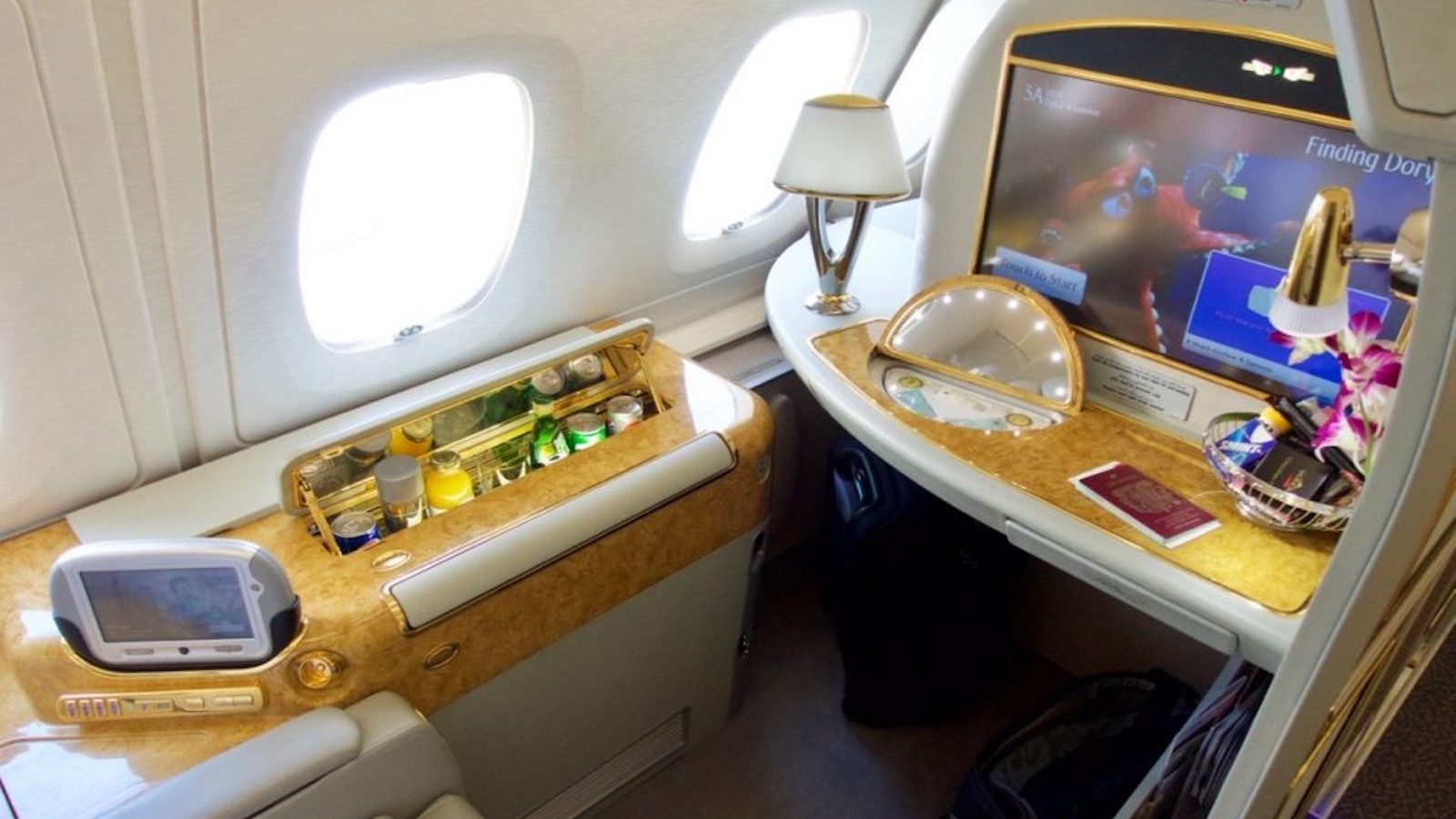 A one-way First Class redemption costs 62,200 points and Business Class 41,500 points. When flying Emirates First out of Sydney, you'd normally get access to the excellent Qantas International First Lounge.
Read our guide on how to book an Emirates flight using Qantas Points. Once broader international travel returns, also check to see if these Emirates 'fifth freedom' flights are available.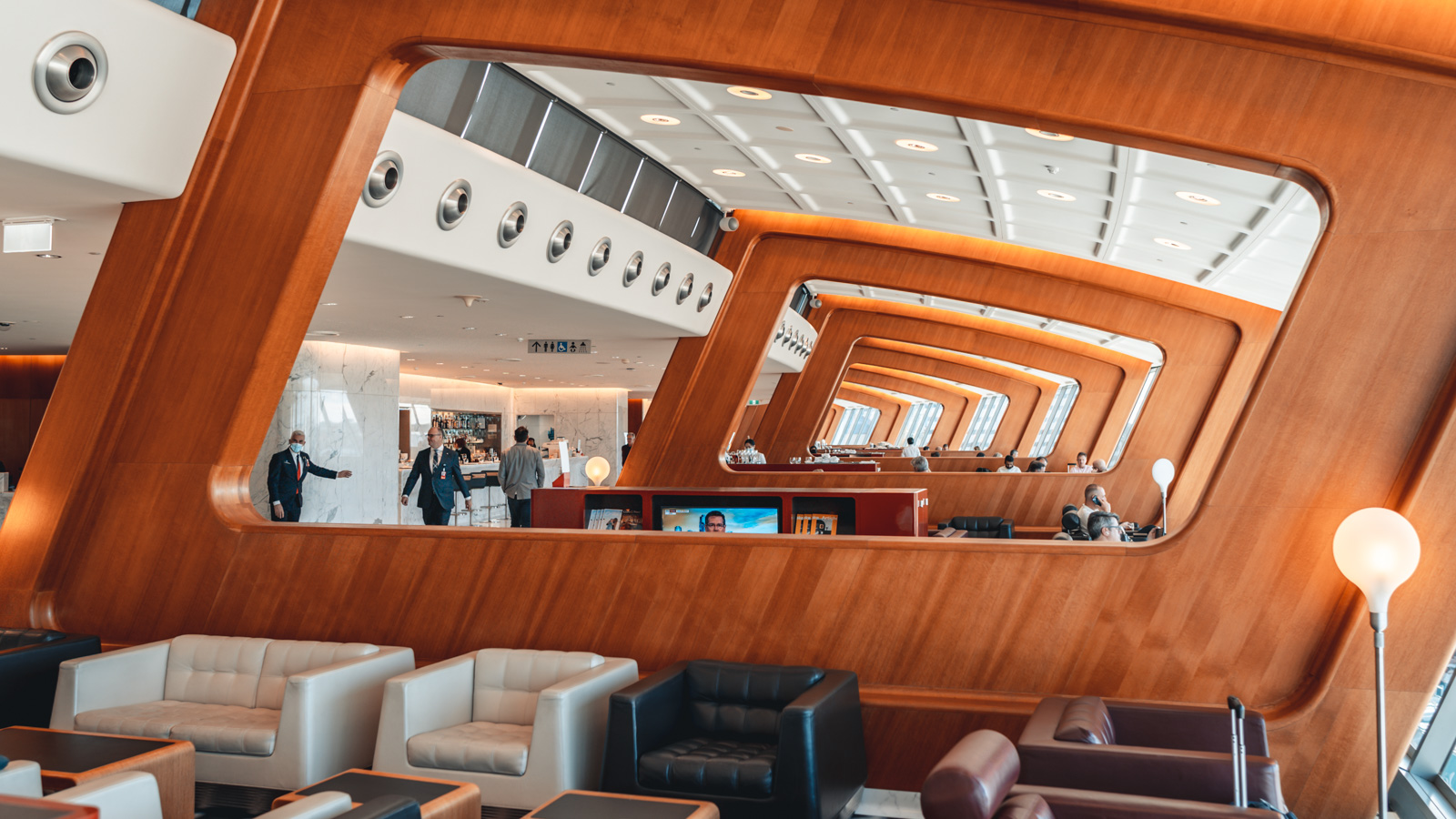 3. Jet around Asia in Cathay Pacific First Class (64,500 one-way)
This cabin is flown exclusively on the Boeing 777-300ER, with six open suites in a private 1-1-1 configuration. It is renowned for its wide seat and excellent lounge access options, including The Wing and The Pier lounges when departing from Hong Kong.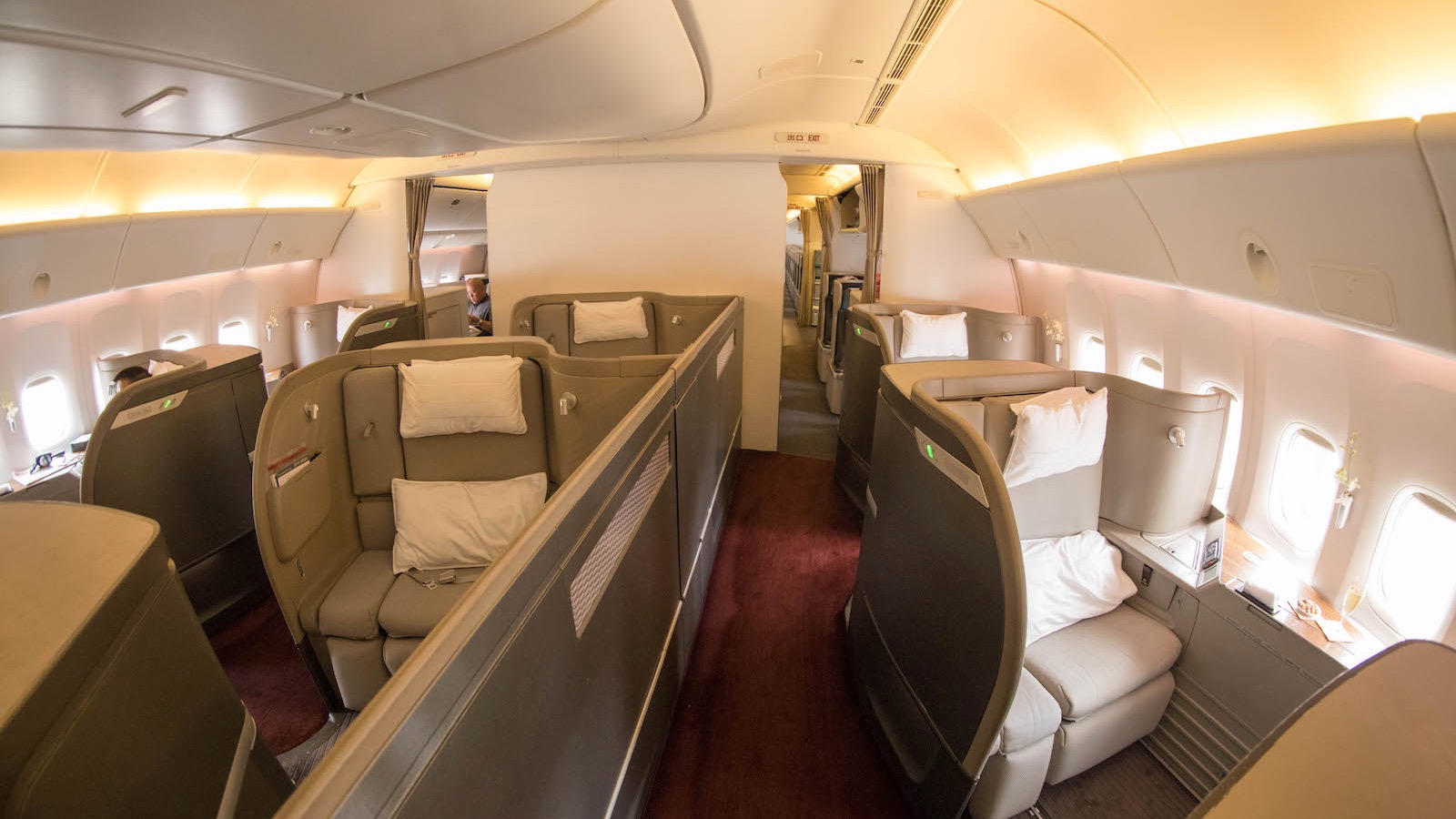 The oneworld carrier operates this product mostly on long-haul flights between Hong Kong and North America/Europe. However, it also puts it on services to select Asian cities, with the cheapest redemption being the 3½-hour flight to Beijing for 64,500 points. (Here are some other routes to access this product cheaply.)
Learn how to make a booking in our beginner's guide to using points on Cathay Pacific flights.
4. Enjoy warm hospitality and a lie-flat seat to Tokyo on Japan Airlines (90,000 one-way)
Japan Airlines has the second-best Business Class product flying from Australia. It is accessible on flights from Sydney and Melbourne to Tokyo, and 100,000 Qantas Points will certainly unlock the ticket!
Window passengers are guaranteed privacy, with a little walkway between their seat and the aisle meaning they won't disturb the passenger beside them. Plus, you'll get delicious, healthy Japanese food.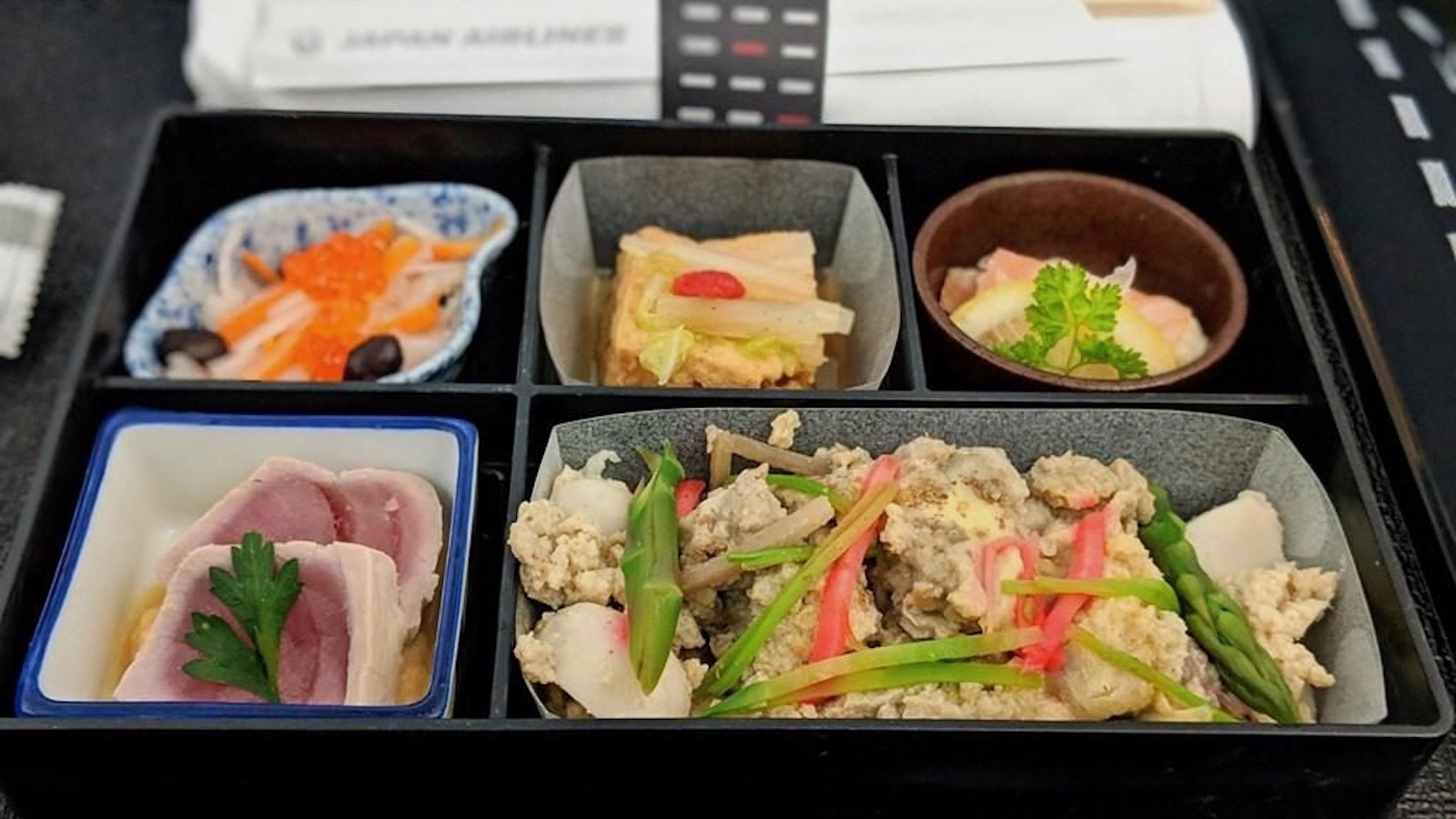 Read more about using your Qantas Points for Japan Airlines flights.
5. Fly to China in a private suite (90,000 one-way)
China Eastern is not part of oneworld, but it is still a Qantas partner, meaning you can use your Qantas Points on its flights. Pre-COVID, the airline had introduced its modern Business Class product on 787 and A350 aircraft flying to Shanghai from Sydney and Melbourne.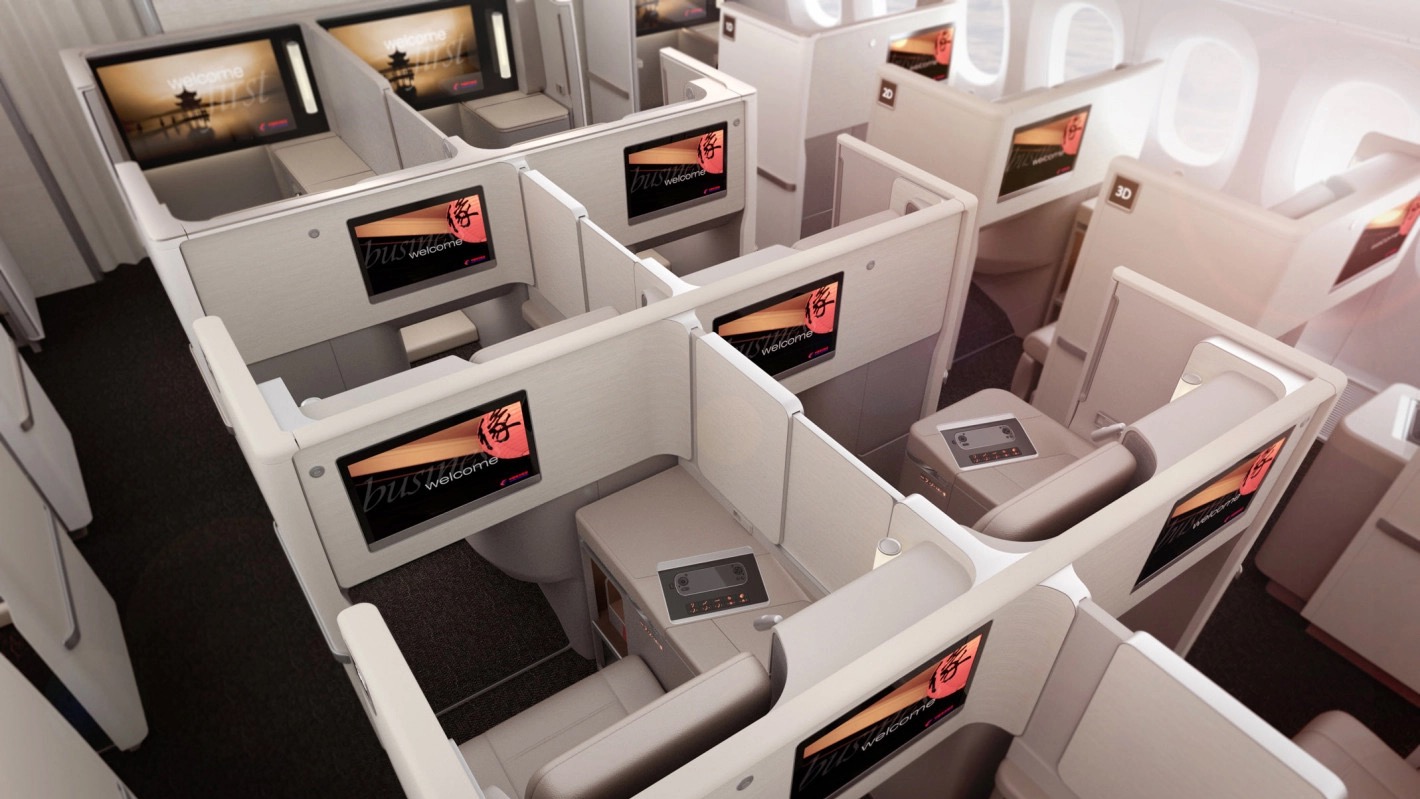 China Eastern doesn't have the best reputation with customer service and onboard dining (known as the 'soft product'), but it is investing a lot in its seats (the 'hard product'), which ensures you'll have a comfortable ride.
Read more about how to use Qantas Points for China Eastern flights.
6. Try out Qantas First Class to Singapore or Hong Kong (102,600 one-way)
Wanna redeem your Qantas Points for a First Class ticket easily worth A$3,000-4,000? By using your Qantas Points instead of cash, Qantas First Class to Asia (Singapore and Hong Kong, specifically) is a great reward.
Previously, Qantas featured its flagship First Class product to its Asian stopover focus city of Singapore, on the way from Sydney and Melbourne to London. It might be some time before we see the A380s back in the sky though, with the slimmer Boeing 787s expected to hold the fort for the next few years.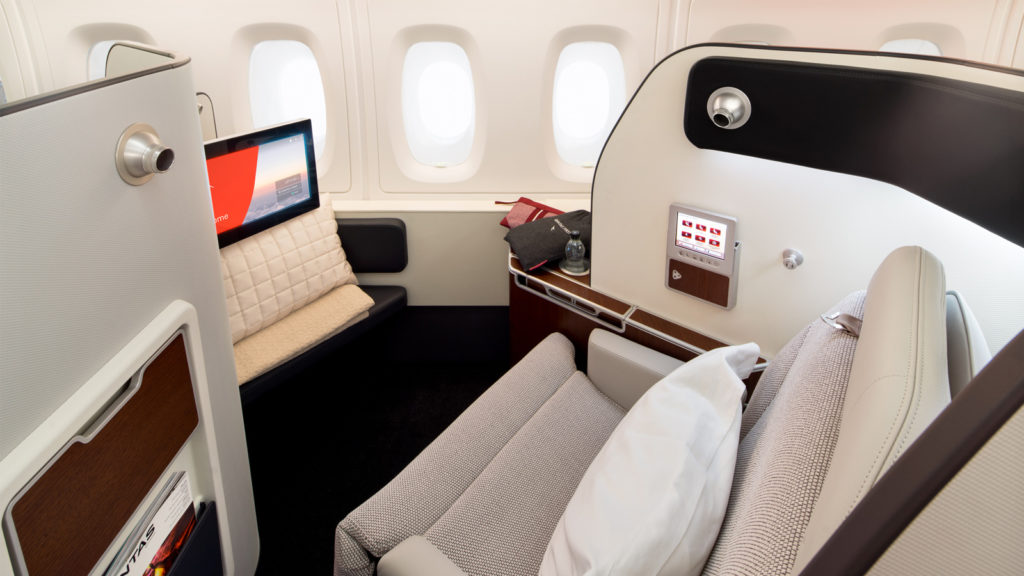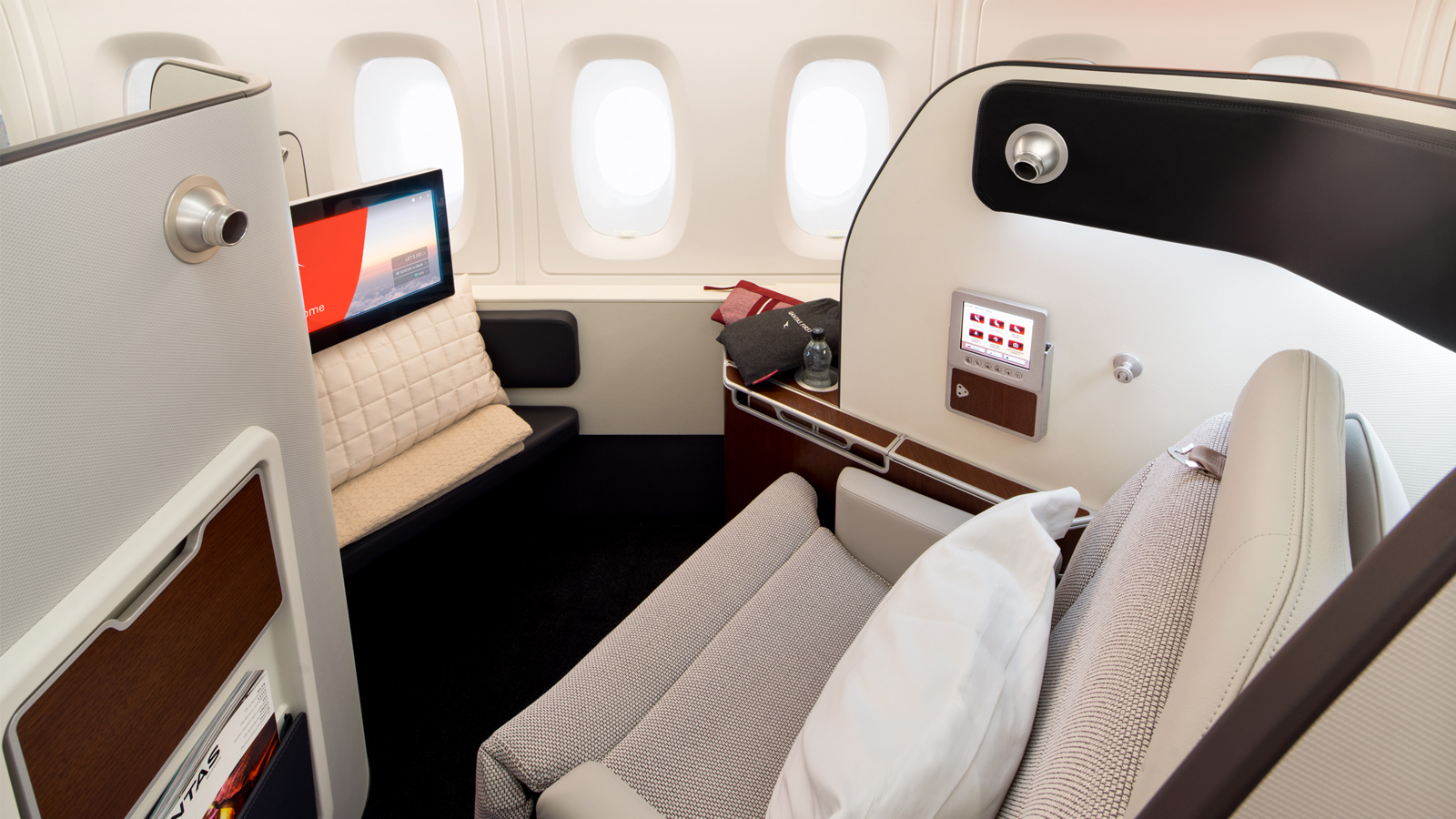 Read more about what to expect and how to book Qantas First Class. And here are some other ways to get to Singapore on points.
7. Fly to Taiwan with China Airlines (75,000 one-way)
Taiwan's flag carrier usually flies from Sydney, Melbourne and Brisbane to Taipei on its modern A350 aircraft, with this beautiful cabin: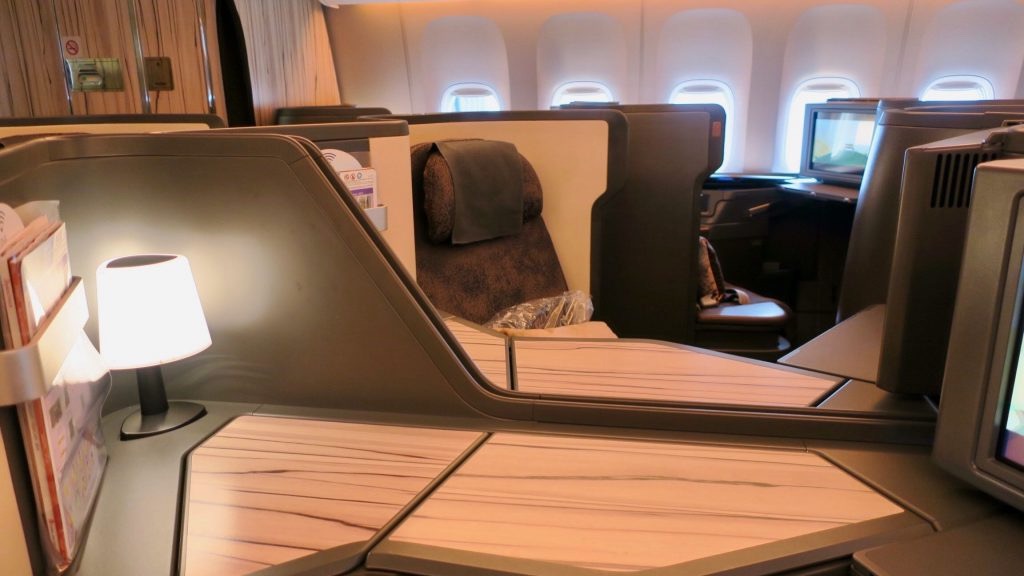 The wood-centric features evoke serenity and you'll enjoy a comfortable, lie-flat seat and excellent customer service.
Here's how to book China Airlines flight using Qantas Points.
8. Hop to Hong Kong in Qantas Premium Economy (102,600 return)
For the nine-or-so-hour flight from Sydney (and sometimes Brisbane) to Hong Kong, you'll enjoy more legroom and better food choices than in Economy. Here is a sample menu:
It's a good way to make your flight more comfortable without breaking your points bank, once international travel returns again.
9. Trek to North America in Qantas Economy (83,800 return)
Whilst Economy Class redemptions often do not represent the best value, at least you'll usually be on a jetlag-reducing A380 or 787 flying Qantas to the USA, with a decent full-service Economy cabin onboard.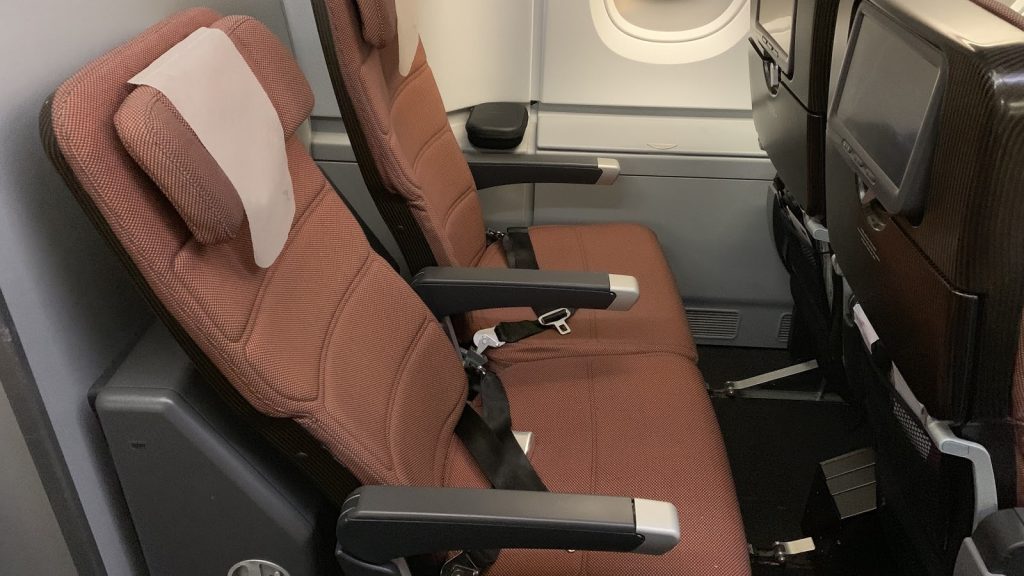 This redemption makes more sense during peak periods or if booking last-minute, when tickets paid with cash are more expensive, but the amount of required points remains the same.
Qantas flights from the East Coast to Los Angeles, San Francisco and Vancouver cost the same, whilst Honolulu is cheaper and Dallas-Fort Worth more expensive.
What has been your best-value redemption for 100,000 Qantas Points or less? We'd love to hear about it in the comments.
---
Looking for more inspiration for how to spend your hard-earned frequent flyer points?
Here is a comprehensive list of all of our Best Uses of Points guides. There may be some overlap but each guide has its own twist.
Qantas Frequent Flyer
Velocity Frequent Flyer
American Express Membership Rewards
Cathay
KrisFlyer
Etihad Guest
Emirates Skywards
Everyday Rewards
This article was previously written by Matt Moffit.
How to enjoy 100,000 Qantas Points in 2021
was last modified:
August 23rd, 2023
by