We've got the latest Qantas deals here! For example, you could rake in a hefty 130,000 Qantas Points by taking out top health insurance for at least 60 days — that's a Business Class ticket to just about anywhere.
Plus, nab an extra 30,000 Qantas Points on new car insurance and 20,000 Qantas Points home insurance policies. You'll also earn a Qantas Point for every dollar spent on the premium and unlock full Qantas Points earning ability in the Qantas Wellbeing App.
Competition: Win up to 50,000 Qantas Points with UberEats
Expiry: Saturday 1 May 2021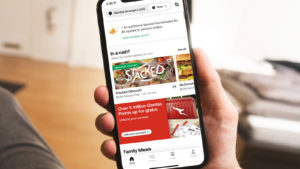 Your next lunch treat could come with a side of extra points! From Tuesday 27 April to Saturday 1 May 2021, Qantas and UberEats are dishing out bonus points to those with fast fingers. Here are the details:
Be one of the fastest 50 customers to order your lunch after 12pm, AEST (be sure to take into account timezone differences in SA, NT and WA).
If successful, you'll shortly receive a notification from Uber Eats that you're a winner
You'll be credited 16,000 to 50,000 Qantas Points, depending on the prize you win, within 14 days
Check the full terms and conditions on Qantas.
Deal: Earn up to 130,000 Qantas Points with health insurance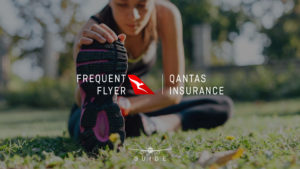 Qantas Insurance is offering up to 130,000 bonus Qantas Points to anyone taking out a new Gold Hospital and Top Extras cover for a couple, single parent or family. Other policies may also earn some bonus points, but not as much.
Yes, the premiums for a top-level package will be quite high. It's up to you to weigh up whether earning 130,000 Qantas Points in the first year is worth taking out that cover for at least the first year (with a minimum of 60 days).
If you take out combined hospital + extras cover, then you may also get 2 & 6-month waiting periods waived for extras, such as dental and optical.

Remember that Qantas Points earned this way could count for Points Club or Points Club Plus membership, unlocking many valuable perks. 130,000 Qantas Points could also be redeemed for numerous Business and First Class flights.
How do I sign-up for Qantas Health Insurance?
Visit the Qantas Insurance website and click 'Get a Quote' under the appropriate section.
Enter the personal details of yourself and any family members sharing the same policy.
Sign in (or sign up) as a Qantas Frequent Flyer member.
Select your Hospital cover, if desired.
Select your Extras cover, if desired.
Review your cover, premiums and sign-on bonus. Fill out the remaining details and make payment to activate the policy.
Hold the policy for at least 60 continuous days to be eligible for the points.

What are the catches with this offer?
There are three main points to be aware of:
You must not have held a health insurance policy in the last 6 months with Qantas, nib, AAMI, Apia, GU Health or Suncorp, tr you won't be eligible for any bonus sign-on points. This is because these insurers all share the same underwriter.
You must hold the new Qantas Health Insurance policy for at least 60 continuous days to earn the applicable sign-on bonus. Once the points are successfully received, you are free to do whatever you wish with your health cover without losing the sign-on points.
Only the top Hospital and Extras cover combined will net the maximum 140,000 Qantas Points.
Deal: 3rd day free with Avis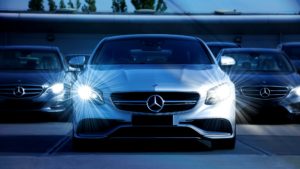 Rent a car with Avis for 3 days or more (including a Saturday) and get the 3rd day free! This on top of the usual 4 points per A$1 spent you can normally earn on Avis rentals within Australia.
Simply book by 18 June 2021 for travel from now until 22 June 2021. Use the coupon code 'TPNA006' during reservation to activate this deal.
The full offer terms and conditions can be read here. Eligible bookings will have a 'Promotion' star tag displayed during the search process.
Deal: Earn up to 30,000 Qantas Points with car insurance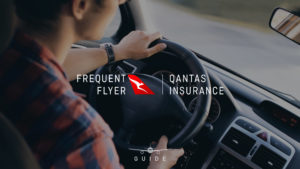 Qantas Car Insurance is offering up to 30,000 Qantas Points for new policies, subject to minimum premium amounts. This offer is ongoing.
How does this work? Essentially, you'll be awarded a set number of Qantas Points depending on what your annual premium is quoted. See the offer page for more details.
$0 to $500: 3,000 Qantas Points
$500 to $850: 7,500 Qantas Points
$850 to 1,250: 15,000 Qantas Points
$1,250 to $1,550: 22,500 Qantas Points
$1,550+: 30,000 Qantas Points
You'll also earn 1 Qantas Point for every dollar spent on the premium and could earn up to 1,600 Qantas Points via the Qantas Wellbeing app for getting a car service and tyre pressure checks.
Bonus sign-up points are awarded for eligible new customers after holding the policy for at least 60 continuous days. If you do cancel your policy before the end of the year and have not made any claims, your premiums will be pro-rata refunded, but with a $40 early cancellation fee.
Read our in-depth guide to Qantas Car Insurance for more information on the policies offered and how to sign up.
Win up to 50,000 Qantas Points by ordering lunch through UberEats
was last modified:
April 27th, 2021
by