Qantas is drawing back the curtains on a weekend Points Flash Sale. You've got exactly four days to take advantage of the deals on offer, which include discounted flights, hotels, wines and car hire. A spokesperson for Qantas told Point Hacks that reduced travel hasn't dampened frequent flyers' appetite for earning Qantas Points.
Qantas Frequent Flyer's big points sales are fast becoming some of our most popular deals because they offer discounts across a range of items, including flights. We are always looking for ways to add value for our members, and we know so many have been working hard to earn points on the ground over the past 18 months. This is another way for us to show our appreciation to our loyal members.

Qantas Frequent Flyer spokesperson
However, these offers only apply for those who are using their Qantas Points for 'Points Plus Pay' transactions, which don't always give you the best value. Here are some of the headline deals, and our take on whether they're worth it or not.
20% off at the Qantas Rewards Store
Expiry: Purchase by 11:59 pm, Monday 18 October 2021
Need some online retail therapy? Take 20% off storewide when you use your Qantas Points at the Rewards Store checkout. Sale items, gift cards and charity donations are excluded.
Even big brands such as Apple, Sony, Garmin, and more are part of this sale. This is a rare opportunity to snag a new iPhone 13 with a discount. It's still not spectacular value at 0.72 cents per point. But you could justify it if you're after the latest tech, have no upcoming travel plans, and want to save some cash.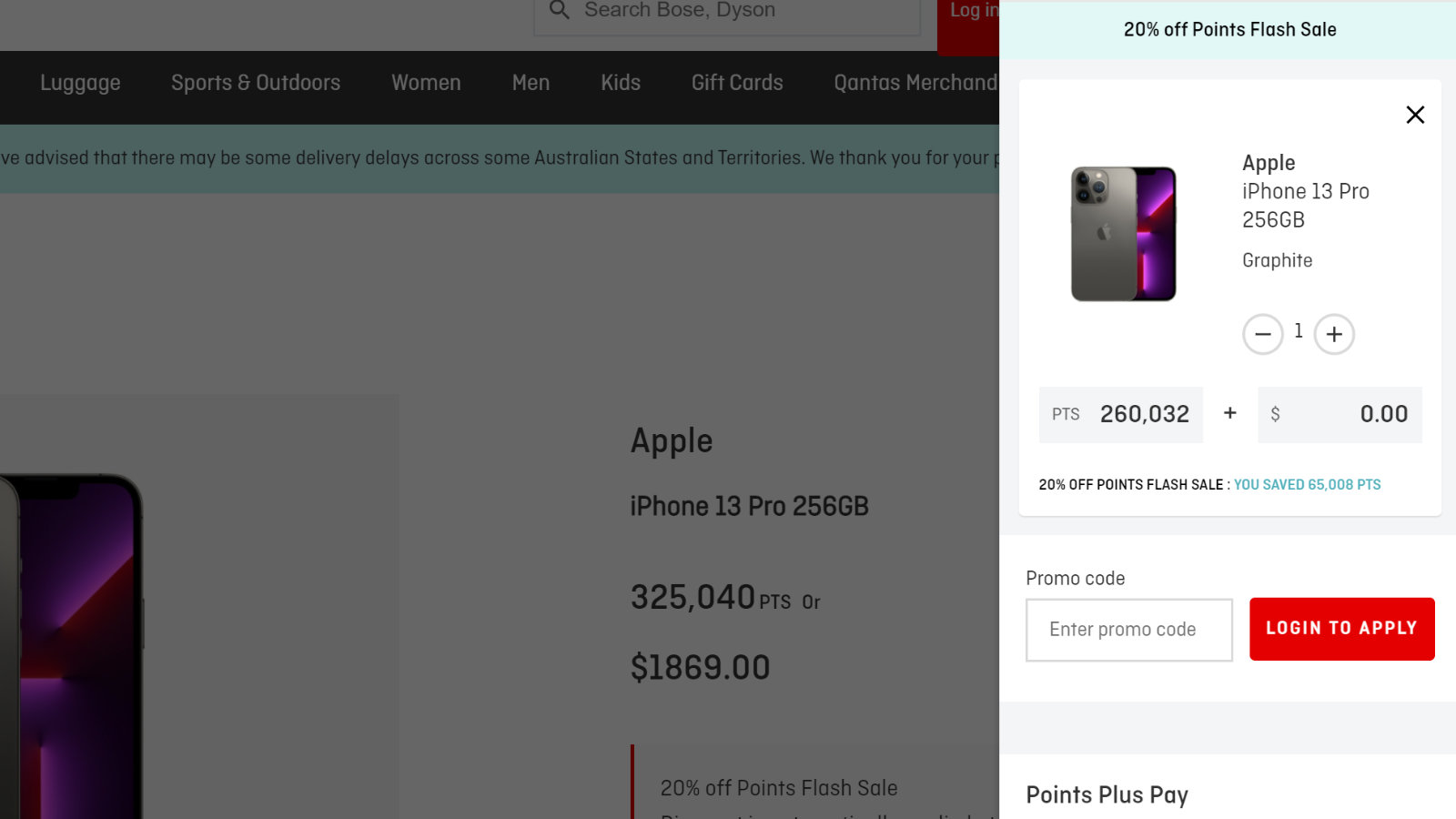 20% off domestic Points Plus Pay flights
Expiry: Book by 11:59 pm, Monday 18 October 2021
You'll be able to take 20% off the points needed when booking a domestic cash fare through 'Points Plus Pay'. Note that this is not the same as a reward seat, and we generally don't think of 'Points Plus Pay' as a particularly good way to use your Qantas Points. Using an example Qantas has given:
A 'Points Plus Pay' Economy Red e-deal flight from Sydney to Adelaide is now 26,600 points, save 6,700 points.
But an Economy Classic Reward seat from Sydney to Adelaide remains at 12,000 points + AUD$38 taxes, which is still arguably a better deal.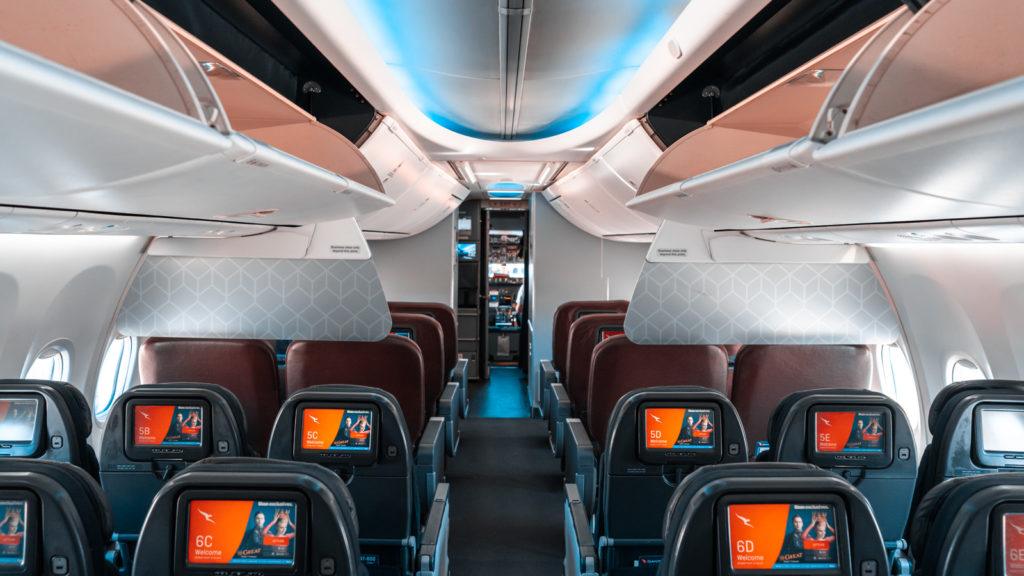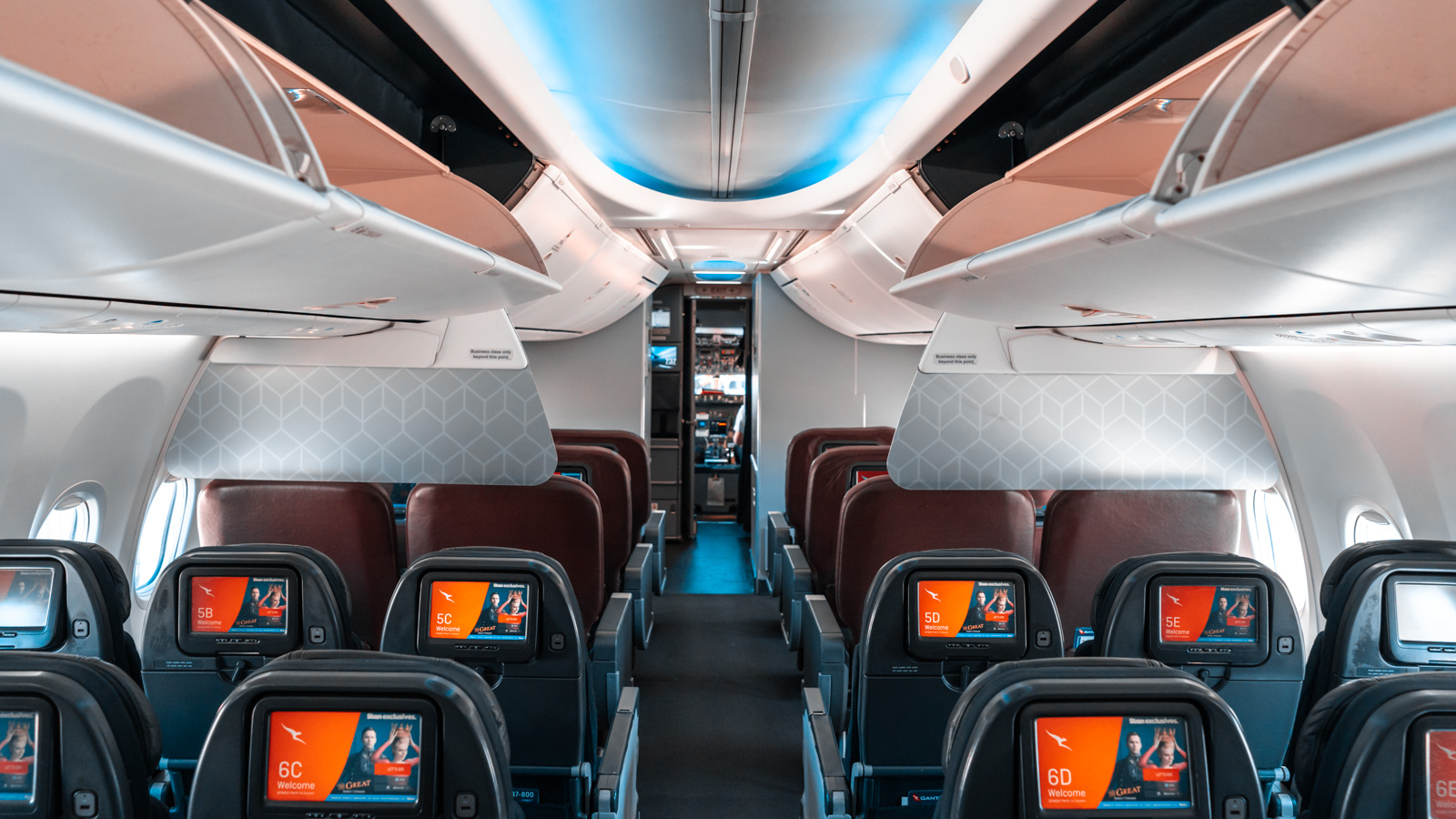 There may be some scenarios where 'Points Plus Pay' will work better for you, but that is usually when you need to fly on a specific date and there are no Classic Reward seats left. Remember, you can also earn points and status credits with 'Points Plus Pay' fares, as they're equivalent to a standard cash fare.
20% off points with Avis car hire
Expiry: Book by 11:59 pm, Monday 18 October 2021
Book with Avis using your Qantas Points before 18 October to take 20% off the final price. Note that availability is limited and this deal doesn't apply to Classic Car Rewards.
A rental costing $168.08 will set you back 26,000 Qantas Points, which nets you 0.65 cents per point.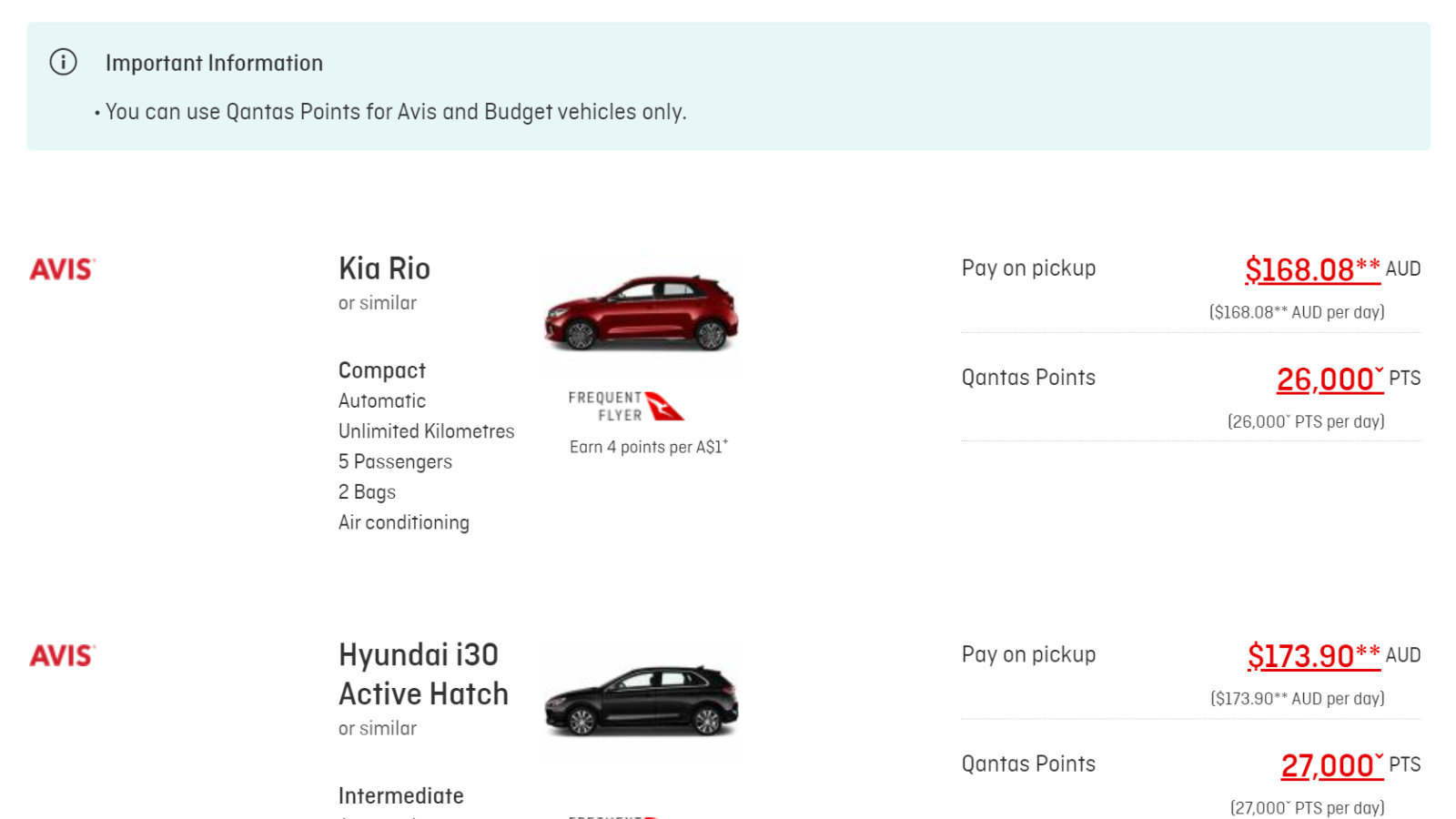 This rate is still pretty low, so we'd recommend you pay via cash rather than using Qantas Points.
Ad – Scroll down to continue reading.Minimum spend, terms & conditions apply.
20% off points with Journey Beyond Rail
Expiry: Book by 11:59 pm, Monday 18 October 2021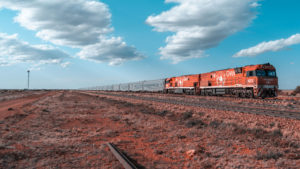 Fancy riding on The Ghan, the Indian Pacific or the Great Southern? If Classic Rail Rewards aren't your thing (or you want to ride in Platinum Service), then using your Qantas Points as 'Points Plus Pay' could be an answer. You'll get 20% off the points used.
With the discount applied, you're still only getting 0.7 cents per Qantas Point, which is definitely on the lower side value-wise. Compare that to a Classic Rail Reward in Gold Service, where you might get upwards of 1.2 cents per point.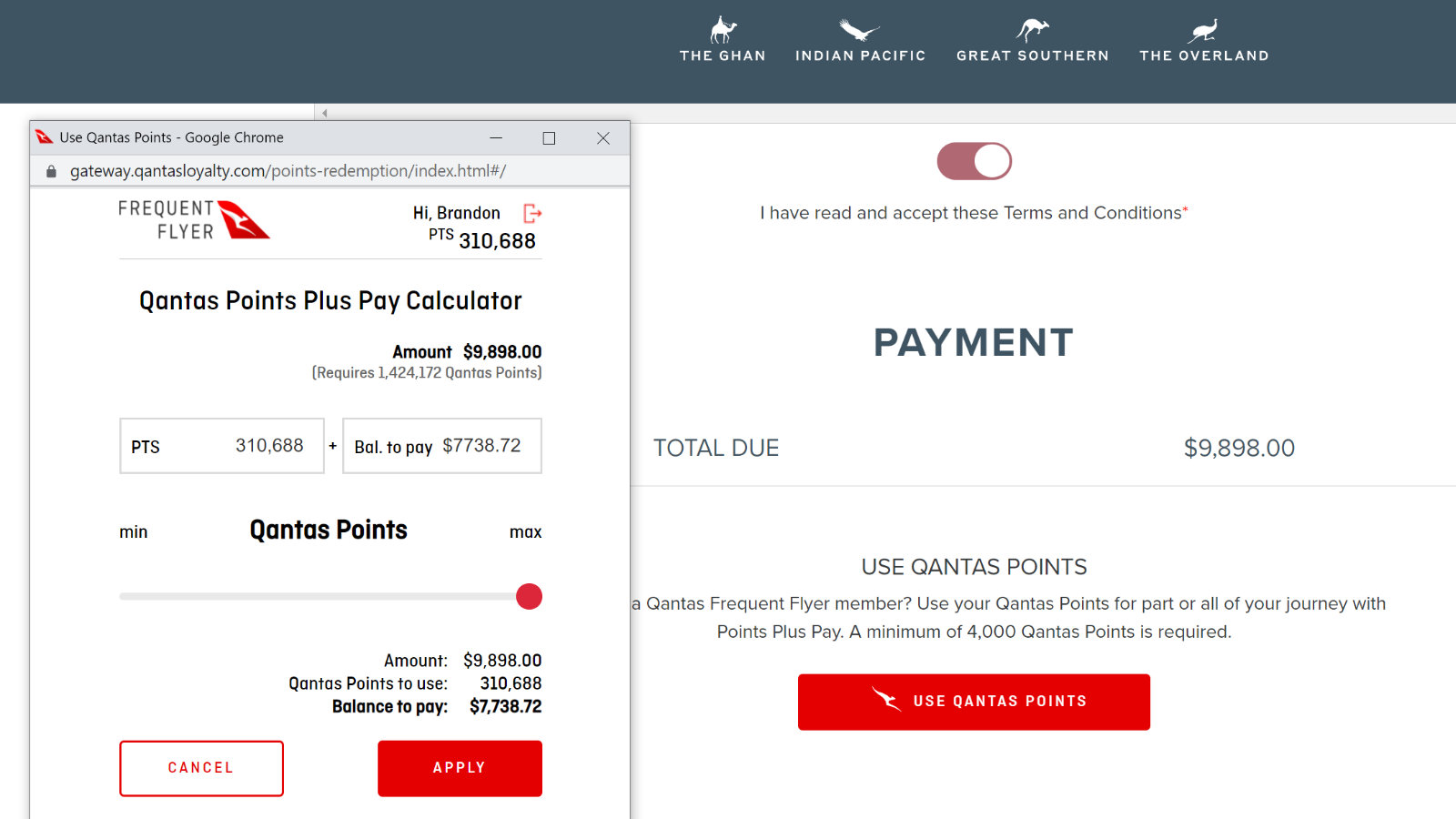 20% off points with Apollo Campers
Expiry: Book by 11:59 pm, Monday 18 October 2021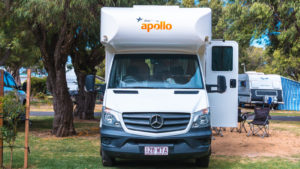 Is our backyard still calling you? Rent a campervan or motorhome with Apollo to enjoy a discount on Qantas Points Plus Pay. With our dummy booking, a $731.25 charge is offset by 106,286 points, including the discount.
That's 0.69 cents per point, which is just as low as using Points Plus Pay with all the other examples above. So our advice remains 'don't do it unless you really want to'.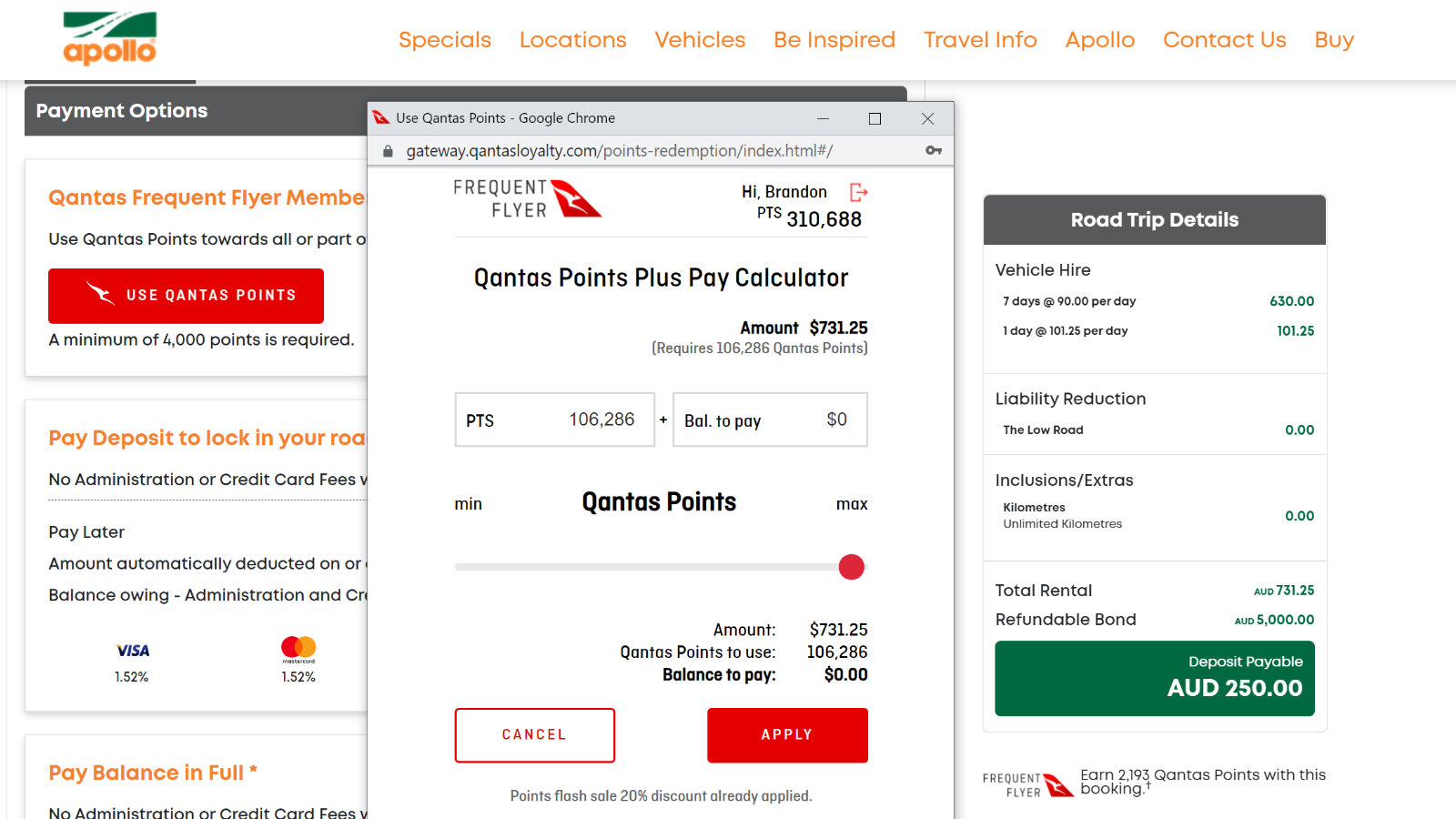 45% off points with Qantas Wine Mystery Cases
Expiry: Purchase by 11:59 pm, Monday 18 October 2021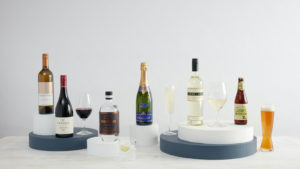 Looking for the headline 45% discount? Well, that's found with Qantas Wine and the Mystery Cases. There are six different bundles to choose from, plus some discounted spirits and mixed drinks on offer as well.
Taking the first example, you'll need to outlay 25,000 Qantas Points for the 'Mystery Exciting Mixed Double' which costs $262.44. That's 1.05 cents per point of value, which is significantly better than any other deal in this Points Flash Sale event.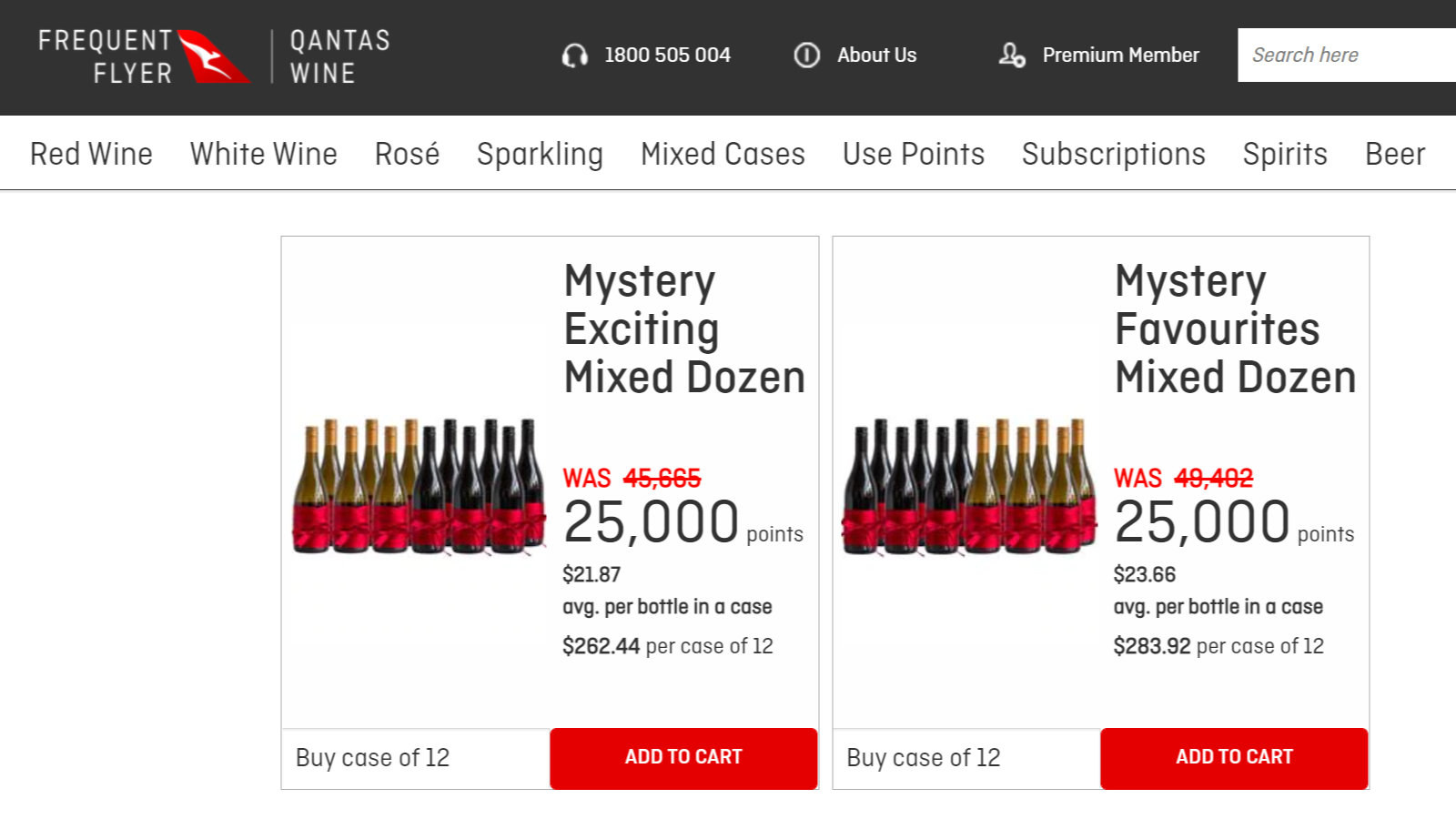 Summing up
While it's good that Qantas runs sales for people who are points-rich, keep in mind that none of these 'Points Plus Pay offers' are really good value compared to Classic Flight Rewards and upgrades. We currently value Qantas Points at 1.80 cents each, so keep that baseline in mind.
If you have the points to spare and don't want to hunt down reward seats, then enjoy your purchase from the Rewards Store or your trip with Apollo Campers. But if your soul still yearns to travel around Australia or abroad one day, then we recommend you save up your Qantas Points for that big trip.
An excerpt on the 15 October newsletter incorrectly stated that 'hotels' are part of the Qantas Points Flash Sale. This has been amended.
Up to 45% off with the Qantas Points Flash Sale
was last modified:
October 15th, 2021
by