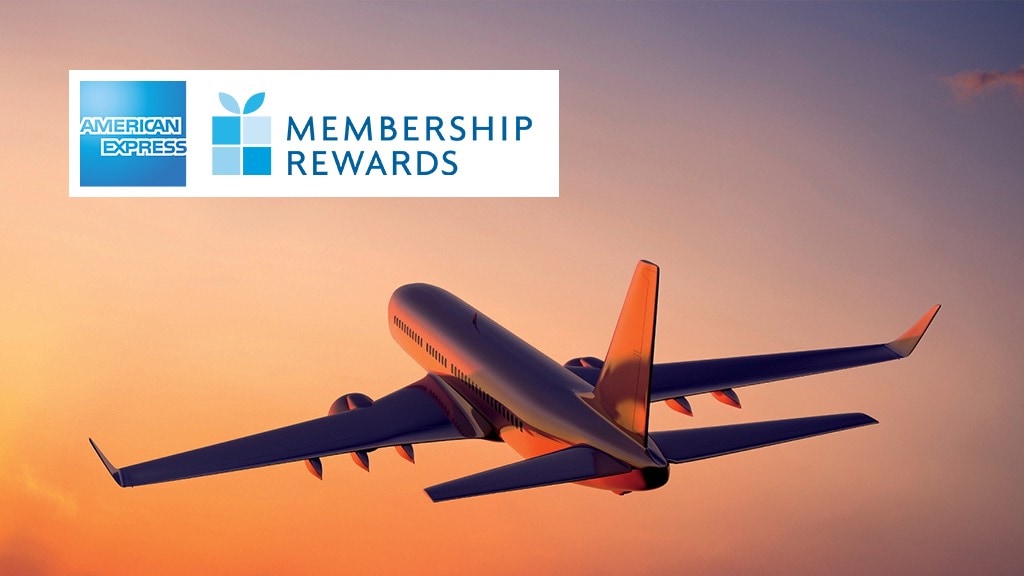 American Express Membership Rewards is one of the go-to programs of choice for the savvy points collector, with the most airline and hotel points transfer partners of the major credit card points programs.
It is where I focus most of my efforts in collecting my points and is the first rewards program I advise anyone who wants to spend a little time understanding the value of flexible points programs to look at.
I have revisited this intro guide to Membership Rewards to make sure everyone knows the ins and outs of the program, its transfer partners, quirks and benefits, especially given solid sign-up offers on a number of American Express cards
Membership Rewards guide contents and quick links
Why choose American Express Membership Rewards?
Here are a few quick reasons:
A range of cards with different category-based earn rates, such as bonus points on travel or at supermarkets
Frequent offers for statement credits or bonus points for spend at certain retailers
No points expiry as long as your Membership Rewards account with American Express is active
Frequent promotions and bonus partners to earn and use points more effectively
And, what I like most, the ability to accrue points in a way that allows you to look at the right program's redemption opportunities for your future travel needs—you can defer the decision as to which program in which to keep your points until you want to use them
Membership Rewards transfer partners and using points
There is a wide variety of direct transfer partners from Membership Rewards, including Velocity, KrisFlyer, Asia Miles and Etihad Guest.
For most partners, you'll get 1 frequent flyer point/mile per 2 Membership Rewards points. Check out the transfer rates for all partners here.
Don't forget you can transfer Marriott Bonvoy points onwards to a range of other international frequent flyer programs. This increases the versatility of the Membership Rewards scheme.
The Membership Rewards card range
There is a broad range of cards that Amex offer which earn into Membership Rewards and I'll cover the most common of them below.
American Express Explorer
The Amex Explorer card was launched in mid-2016 and offers a $400 annual travel credit with Amex Travel, two lounge visits to the Amex Lounge in Sydney or Melbourne, and is attached to the Membership Rewards Gateway program.
It has a high points earn rate from ongoing spend of 2 Membership Rewards Gateway points per dollar spent excluding spend at government bodies, which equates to 1 frequent flyer points when transferred to most frequent flyer programs.
The American Express Platinum Edge
The entry-level Platinum card—the American Express Platinum Edge—is of great value, and is a pretty good offering to earn maximum points for most people. It was added to the Platinum line-up in 2010 and I have used it on and off for my main card ever since.
You will receive a $200 travel credit each year which you can use on any eligible bookings—easily outweighing the value of the annual fee, even in renewal years after any initial sign-up bonus.
Along with the $200 travel credit, you also receive free domestic and international travel insurance, and a few other Amex program perks which may/may not be worth your while depending on what you are interested in.
The Platinum Edge offers bumped-up earn rates at 'major supermarkets' and petrol stations.
The beauty of the bonus points earned at supermarkets is that they also sell gift vouchers for many other retailers, meaning the Edge can then open up triple points at places like Freedom, Bunnings and more mainstream merchants in Australia.
The full list of supermarkets, fuel stations and other points earn opportunities that come from them are detailed in this guide.
The Platinum Edge is a great points-earner for many people, and excellent for the everyday card user. Given American Express is universally accepted at supermarkets and petrol stations, it makes sense to utilise the bonus earn rates on offer by having it in your wallet.
The American Express Platinum Charge
The Platinum Charge card offers a high-cost, high-return strategy in the world of accruing points. The usually large sign-up bonus, travel credit and the free additional Platinum Reserve card will pretty much cover the value of the annual fee.
The Charge is for those who want a large Membership Rewards sign-up bonus, big spenders and/or who are after the extensive list of ancillary benefits.
There is a heap of other benefits too, and I am sure most people are likely to use at least some of them but many, understandably, would not take on such a high annual fee.
David Jones cards
Finally, we have the David Jones and David Jones Platinum American Express cards. These provide perks at David Jones and bonus points in specific spend categories, like supermarkets, fuel and at David Jones.
Membership Rewards vs Qantas Frequent Flyer direct earn cards
I have summed up my thoughts on why using a flexible points program like Membership Rewards program offers great value in this guide.
Keeping your options open and Membership Rewards cards in mind when factoring in your spending habits and desired use of your points in the long run is relevant to those with more flexible rewards in mind than just Qantas (and redemptions with their partners). If you are likely to go for a premium hotel, rather than airline experience, for example, then a Membership Rewards card is a great place to start.
You can also use Membership Rewards points for transfer to Velocity, which often runs transfer bonuses, increasing the value of your points accordingly.
Rather than using Qantas Points for travel on oneworld airlines, you will usually get better value from redeeming through Asia Miles.
Transfer your Membership Rewards points to Asia Miles and you are on your way to your next Cathay Pacific Business Class redemption
On the other hand, you can also use your Membership Rewards Points to redeem Asia Miles and book Qantas flights.
Ultimately, it is all about your own particular travel and spending habits. If you mix and match airlines and fares to suit your needs, or do not fly much at all, then a more flexible card reward scheme may do the trick for you as you can transfer points over to a program with a redemption opportunity as you see fit.
Other important considerations
Bonus points eligibility
If you currently hold or have held almost any American Express card in the past 18 months, then you are not eligible for the sign-up bonus on another American Express card. But there are some exceptions, and we explore them in the guide below.
Acceptance of American Express by retailers
American Express in Australia (much like the US and UK) is not accepted by all merchants, and others charge an additional fee for payment with an American Express card. As such, any savvy points earner would have both an American Express card plus a Mastercard or Visa on-hand for times when Amex is not accepted/preferred.
The value of keeping a dedicated American Express card linked to Membership Rewards comes from the ability to earn a decent amount of flexible points on spend, additional ancillary card benefits, sign-up bonuses, and points transfer flexibility.
Amex Offers
All Amex-issued cards, regardless of rewards program, come with 'Amex Offers' which are immediate statement credits for hitting a spend target with a specific retailer.
I have, for example, been targeted with offers such as a $30 credit for $150 spent at Myer, or $50 for $350 spent with Qantas.
These offers are saved to your card account online or in the American Express app, and are worth keeping an eye on in case they hit the mark for any retailers you happen to be shopping with.
Transferring Membership Rewards points to another cardholder
American Express also allow transfers, once per year, to another Australian Membership Rewards cardholder. This process is set off by following the instructions in this PDF form. There is no fee to transfer Membership Rewards Ascent (the most common type) to another Ascent account but going to/from some other accounts will incur a $5 per 1000 points charge.
The American Express referral program
You may find that the best signup bonuses are not public—American Express regularly tweak their sign-up bonuses for Membership Rewards cards, and sometimes the best bonuses to be had are if you let another cardholder refer you. It is kind of like a reward for you for Amex not having to pay a partner for marketing.
Further reading: more related Membership Rewards guides and tips
Summing up: is American Express Membership Rewards for you?
Stowing your points away in Membership Rewards gives redemption flexibility, allowing you to transfer to programs at a later date once you have a firm plan for your points and not before.
It can be helpful to place a value on flexibility when playing the points game, and given that Membership Rewards partners with Velocity, KrisFlyer and Asia Miles, amongst others, this covers all the major alliances and domestic/Trans-Tasman options that you might want outside of Qantas.
Personally, the Platinum Edge has a permanent place in my wallet for fuel and supermarket purchases, retain that ongoing flexibility for future redemptions. The Platinum Charge and Reserve cards are good for higher spenders and those looking for a number of ongoing benefits with their cards, and the Explorer is a great offering for simple, solid points earn.
All up, Membership Rewards is a great credit card rewards program and deserves serious consideration.
Related articles
The ultimate guide to the American Express Membership Rewards program
was last modified:
June 12th, 2020
by