One of the best perks of those holding an American Express Platinum, American Express Business Platinum or Centurion card is unlimited access to American Express' lounge network both here in Australia and overseas. Card Members can enter these lounges before a flight, no matter which airline or cabin they're flying.
Not only that, but the deal also includes Virgin Australia Lounges (when flying Virgin Australia), Delta Sky Clubs (when flying Delta), Plaza Premium lounges as well as an unlimited Priority Pass membership.
Some other lower-tier American Express products – such as the Explorer, Qantas Ultimate and Velocity Platinum cards –offer a certain number of lounge passes each year too.
---
Enjoy unlimited lounge access and more with the American Express Platinum Card.
---

Our guide to the American Express lounge network
was last modified:
July 21st, 2021
by
Editor's note: Many American Express lounges remain closed, including in Australia. This guide is being updated so we can provide the best information for you when broader travel opens up.
---
What are American Express lounges?
American Express own a network of branded lounges around the world – these are known as The Centurion Lounge (found overseas) and International American Express Lounges (including two in Australia).
Essentially, these lounges are an alternative for airline passengers who don't normally have lounge access, as eligible Card Members can enjoy access before any airline flight.
There are only two American Express lounge locations in Australia are in Sydney and Melbourne. The rest are found overseas, particularly within the US.
There are also some non-airport lounge locations which vary in offerings. For example, the Amex Entertainment Lounge in Qudos Bank Arena welcomes Card Members, but you still need to purchase food and beverages.
How do I access American Express lounges?
You must have an eligible American Express credit or charge card to enter these lounges, plus be departing on a flight from that airport the same day. Unlimited access to both Australian and overseas lounges is free for Platinum Card and Centurion Card Members, along with two guests. Simply flash your metal on arrival.
The Sydney and Melbourne lounges also offer two complimentary visits a year for other Australian Amex Card Members with the following cards:
Remember that access through these complimentary passes is only for Australian lounges, not overseas. Each pass only admits one person, so a couple would need to use both passes to enter the lounge.
Like Platinum and Centurion members, you still only need to just flash your card for entry. Your passes will be deducted at the lounge reception. Thankfully, accompanying children under 18 can enter for free.
Which airports have Amex Lounges?
As of July 2021, there are 23 American Express-branded airport lounges across the network. This includes 2 in Australia, 13 across the US, and 8 scattered across Sweden, India, Argentina, Brazil, Mexico and Hong Kong. There is also a Centurion Lounge due to open in London, but this is delayed due to COVID-19.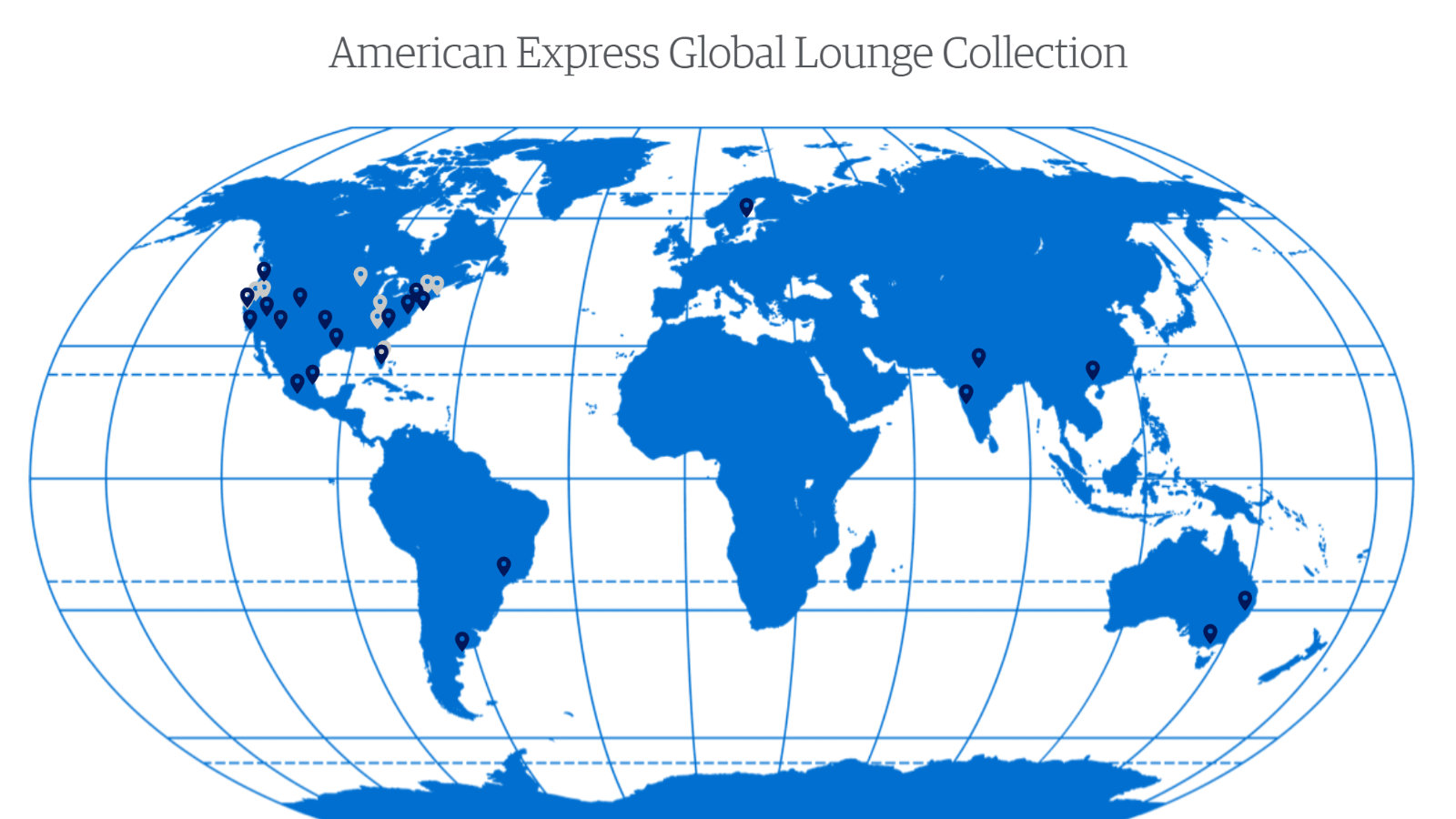 | | |
| --- | --- |
| Australia | Sydney, Melbourne (both international departures) |
| United States | Charlotte, Dallas/Fort Worth, Denver, Houston, Las Vegas, Los Angeles, Miami, New York (LGA), New York (JFK), Philadelphia, Phoenix, San Francisco, Seattle |
| Asia | Hong Kong, Mumbai, Delhi |
| Latin America | Mexico City, Monterrey, Buenos Aires, São Paulo |
| Europe | Stockholm |
What's it like inside an Amex Lounge?
The in-lounge experience can differ depending on where you're flying out of. In general, you should expect the following amenities when travelling:
Selection of hot and cold food
Wine, beer and spirits (usually complimentary in the US, but 'for purchase' elsewhere)
WiFi
Shower suites
Family room in many locations
Workspaces
You can access the lounge a maximum of three hours before your departing flight – given the increasing number of customers toting an eligible American Express card for entry.
Sydney
Amex's newer Sydney lounge is a masterpiece, featuring plenty of space to work and dine. The a-la-carte menu features an assortment of beverages and made-to-order food. We hope it re-opens soon.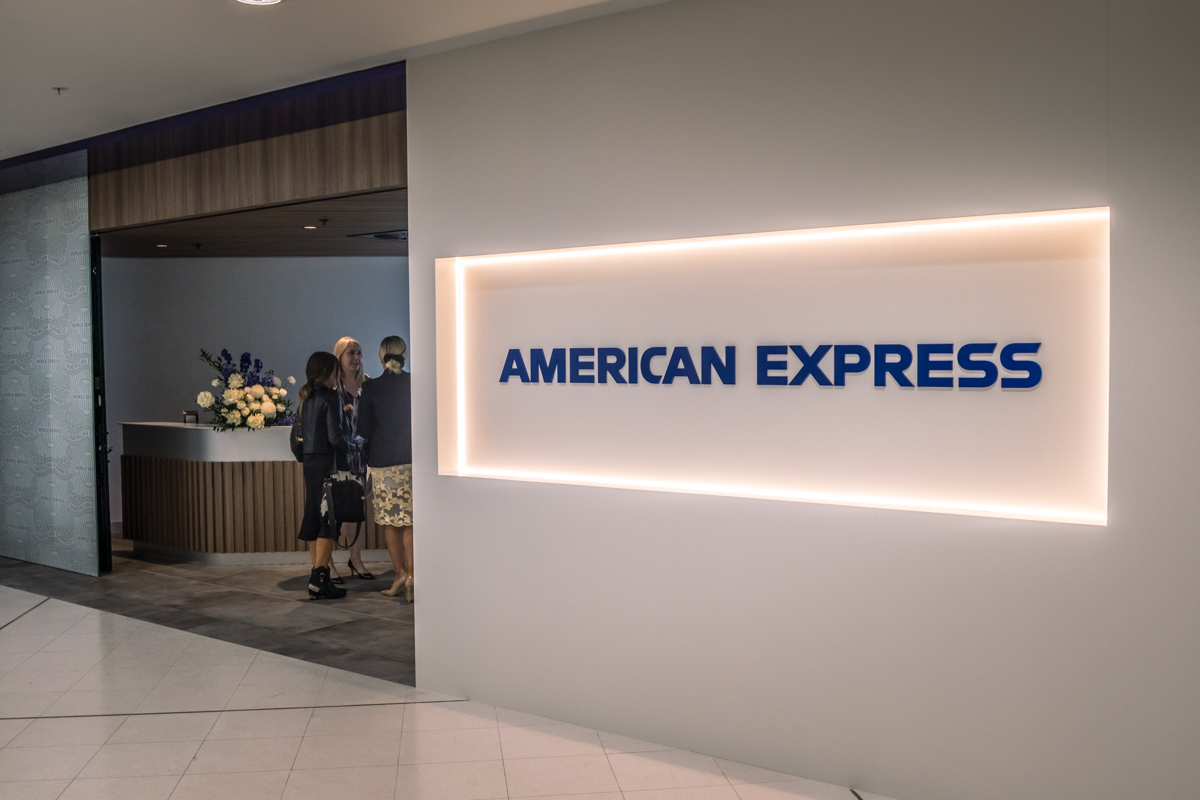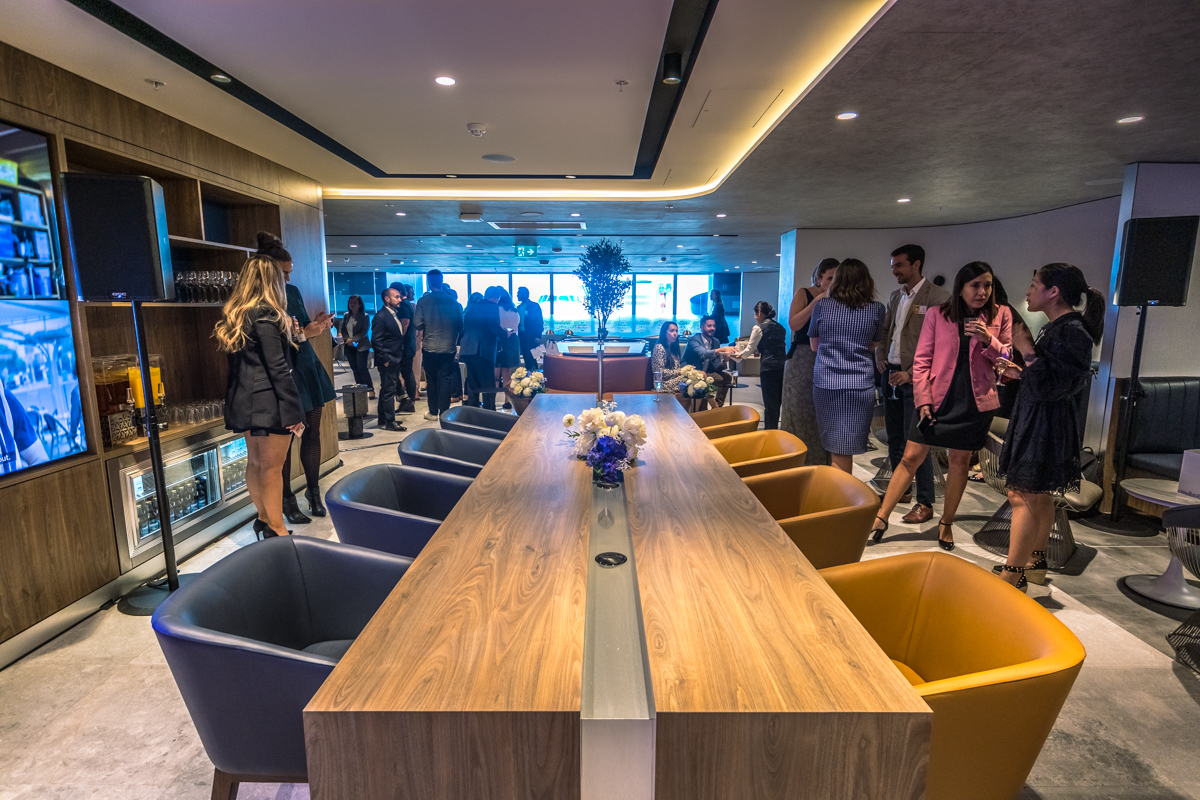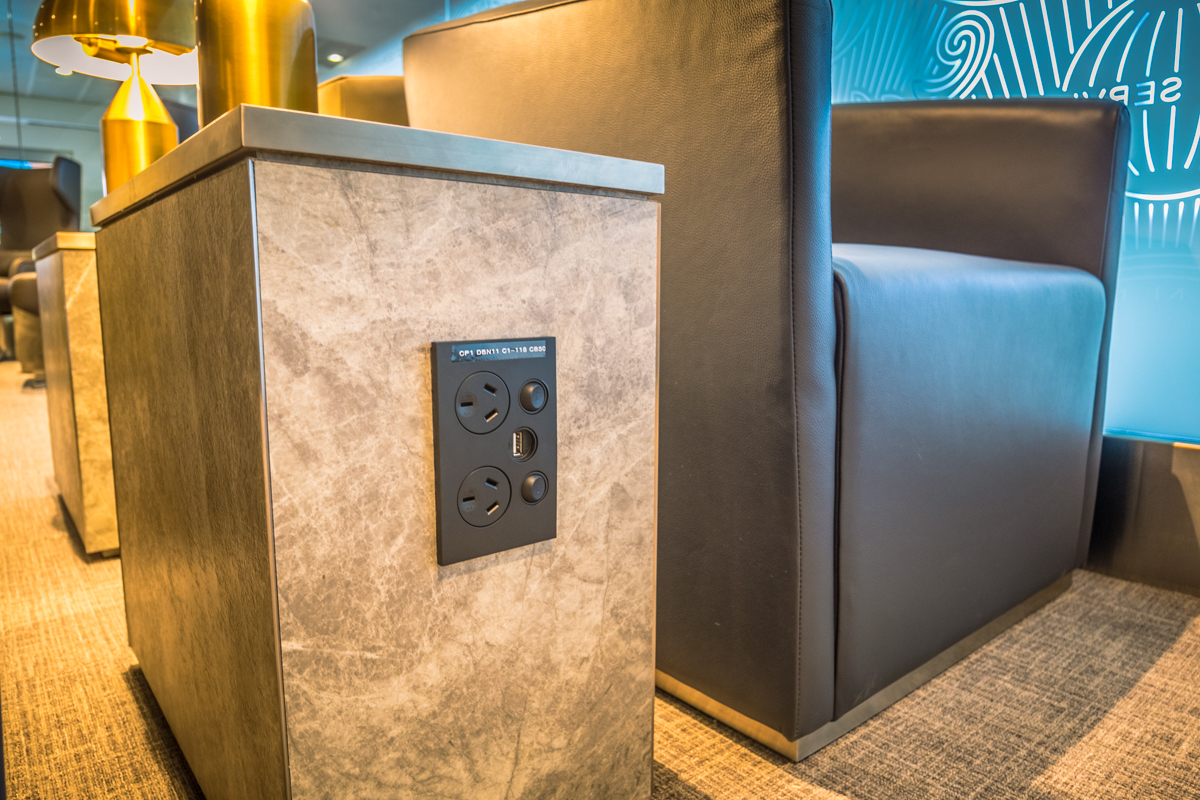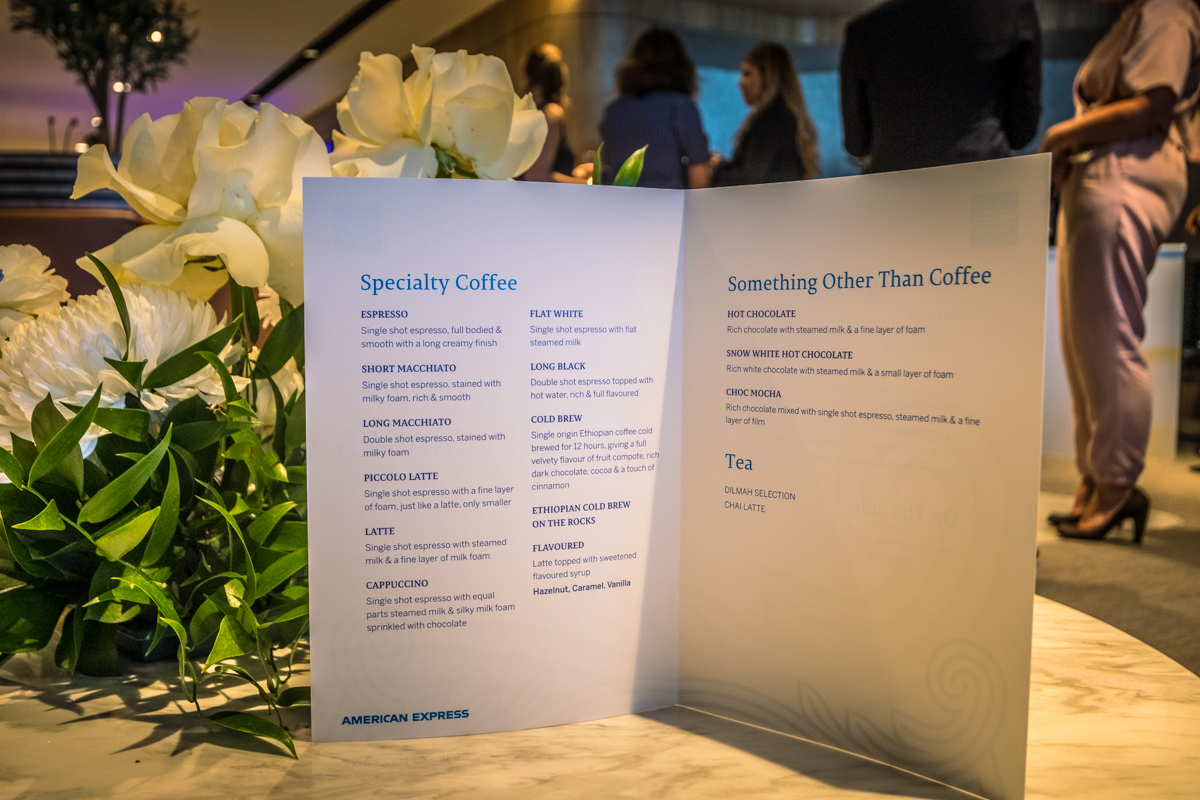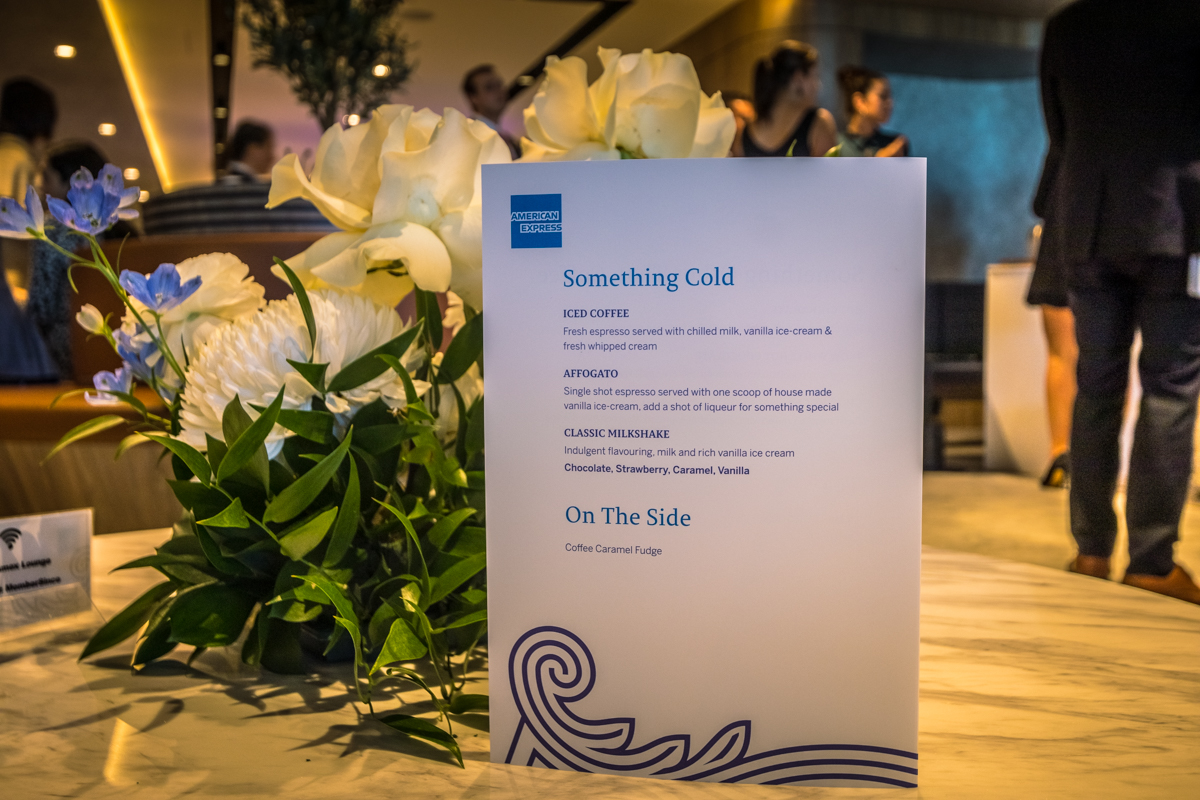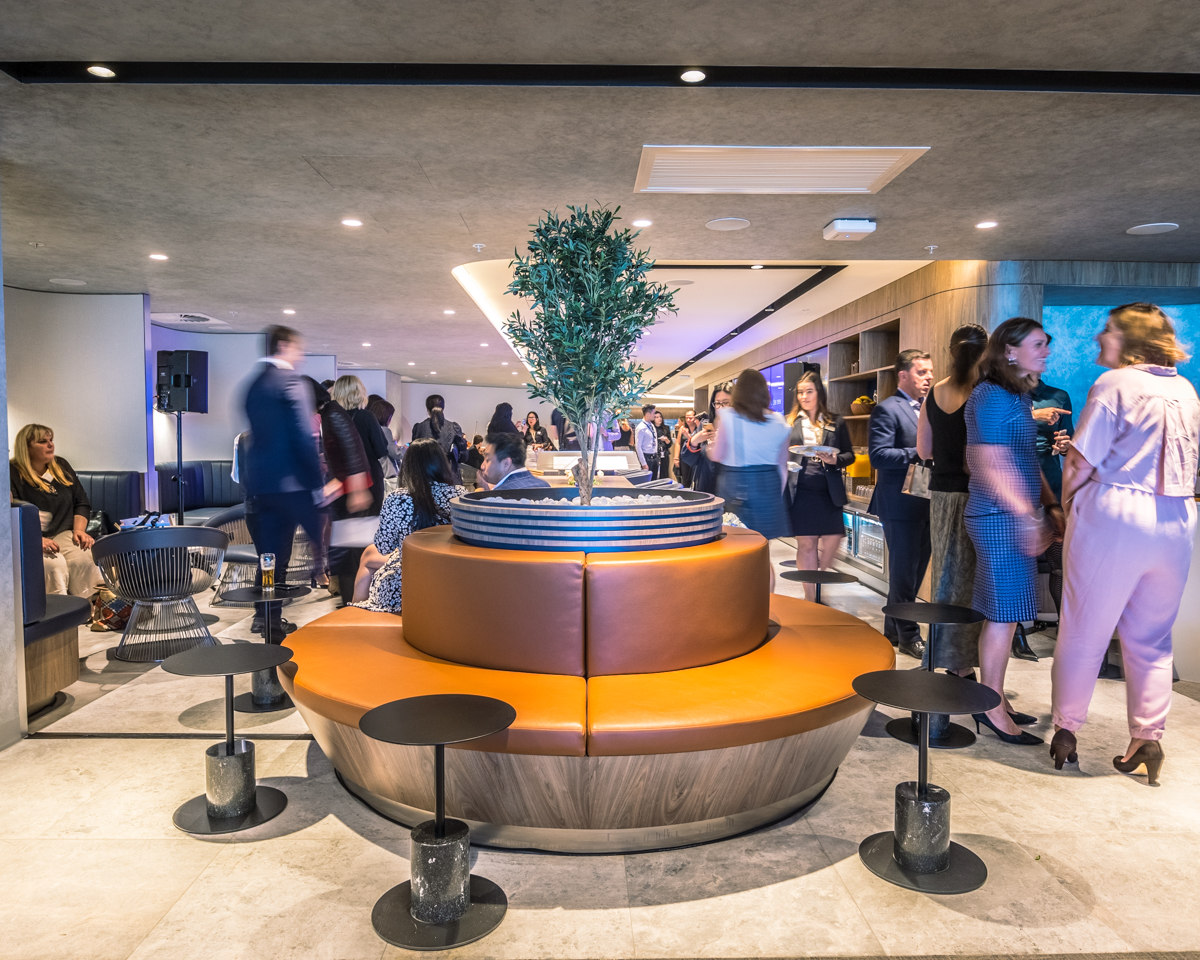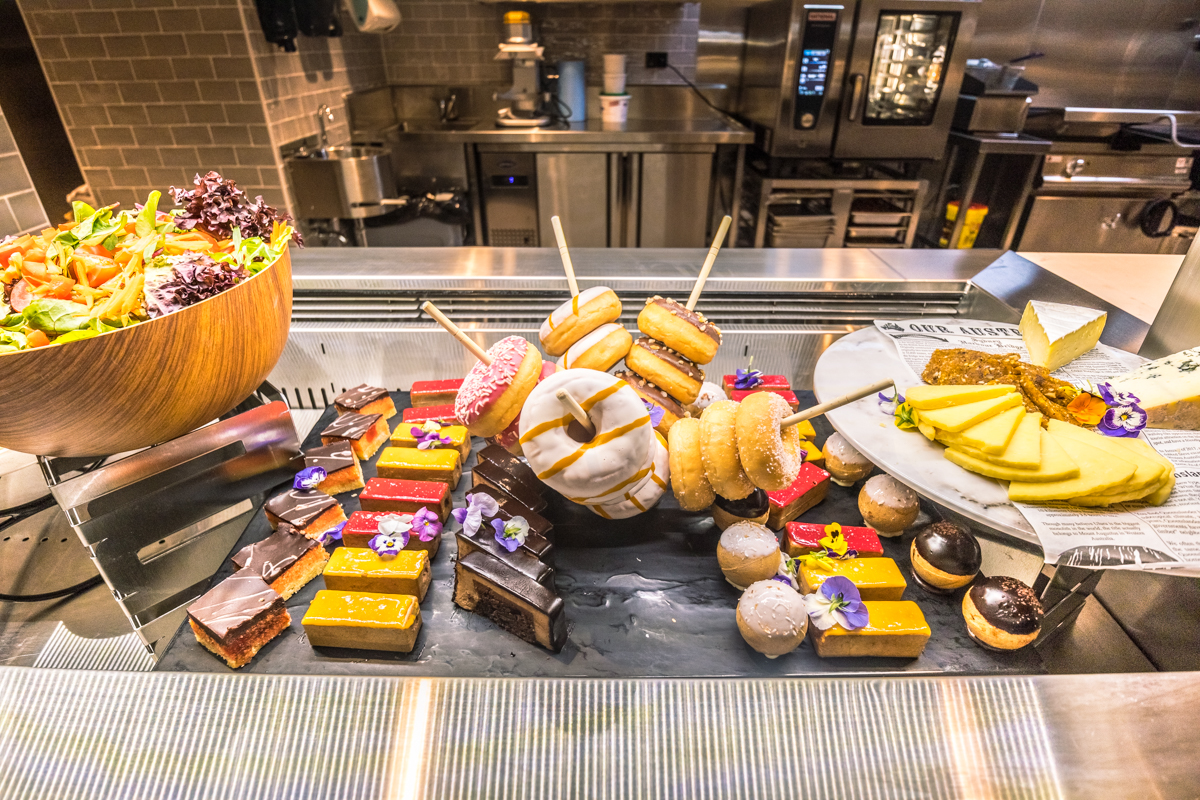 Melbourne
The Amex Lounge in Melbourne is a bit smaller than its Sydney counterpart, but still boasts various areas to chill-out before your flight. It too is temporarily closed due to COVID-19 travel restrictions.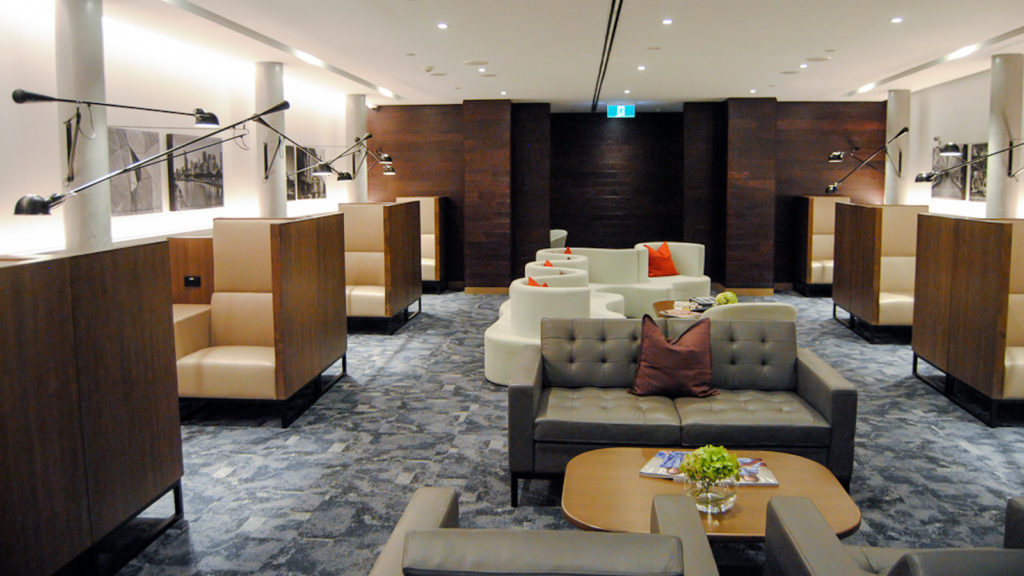 Stockholm
Our writer, Matt Moffitt, visited the Stockholm 'lounge' in Terminal 5 in April 2018. It's basically an exclusive area within a restaurant. The WiFi was fast and customer-service friendly, with a waiter offering made-to-order drinks and bringing trays of food to guests' tables.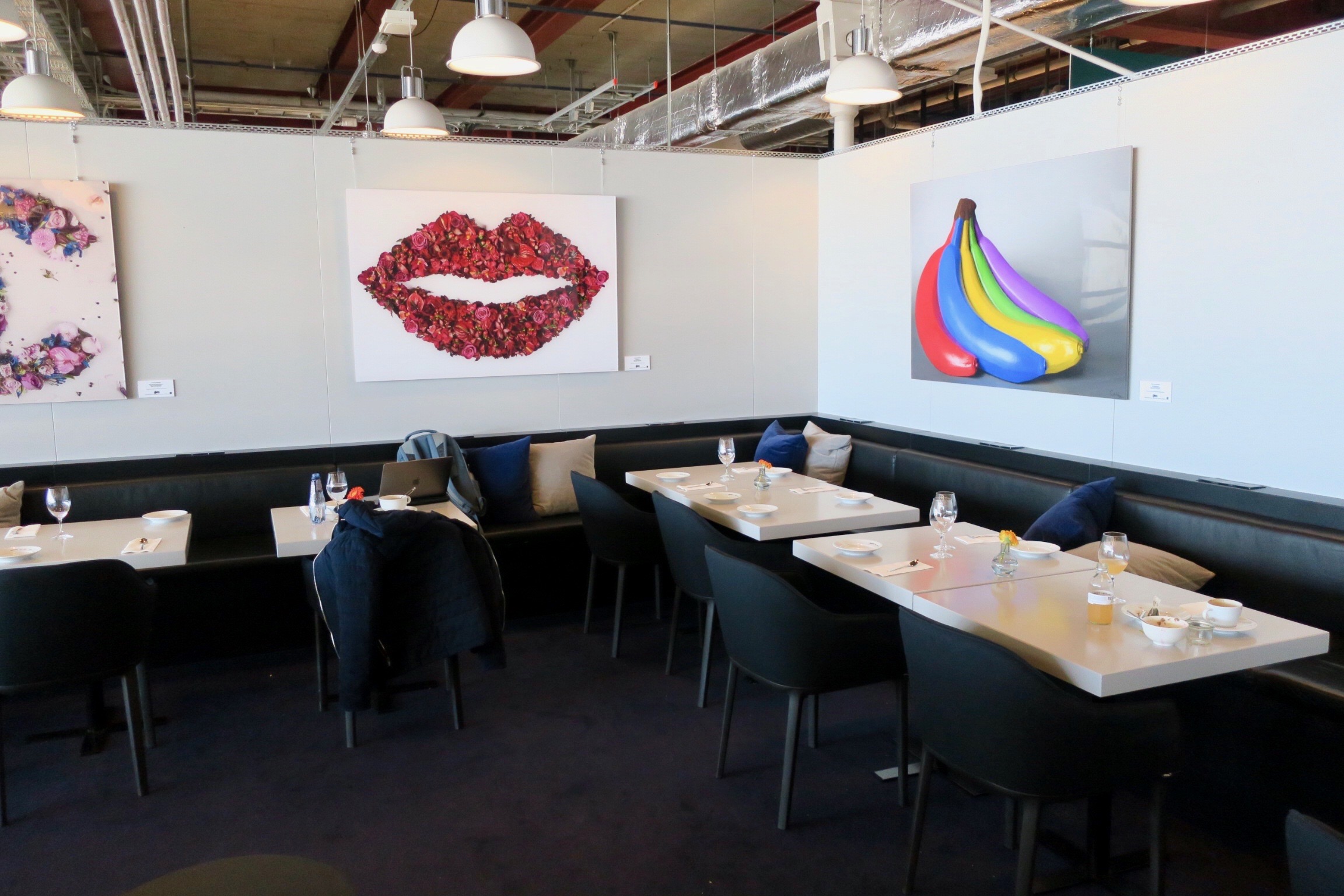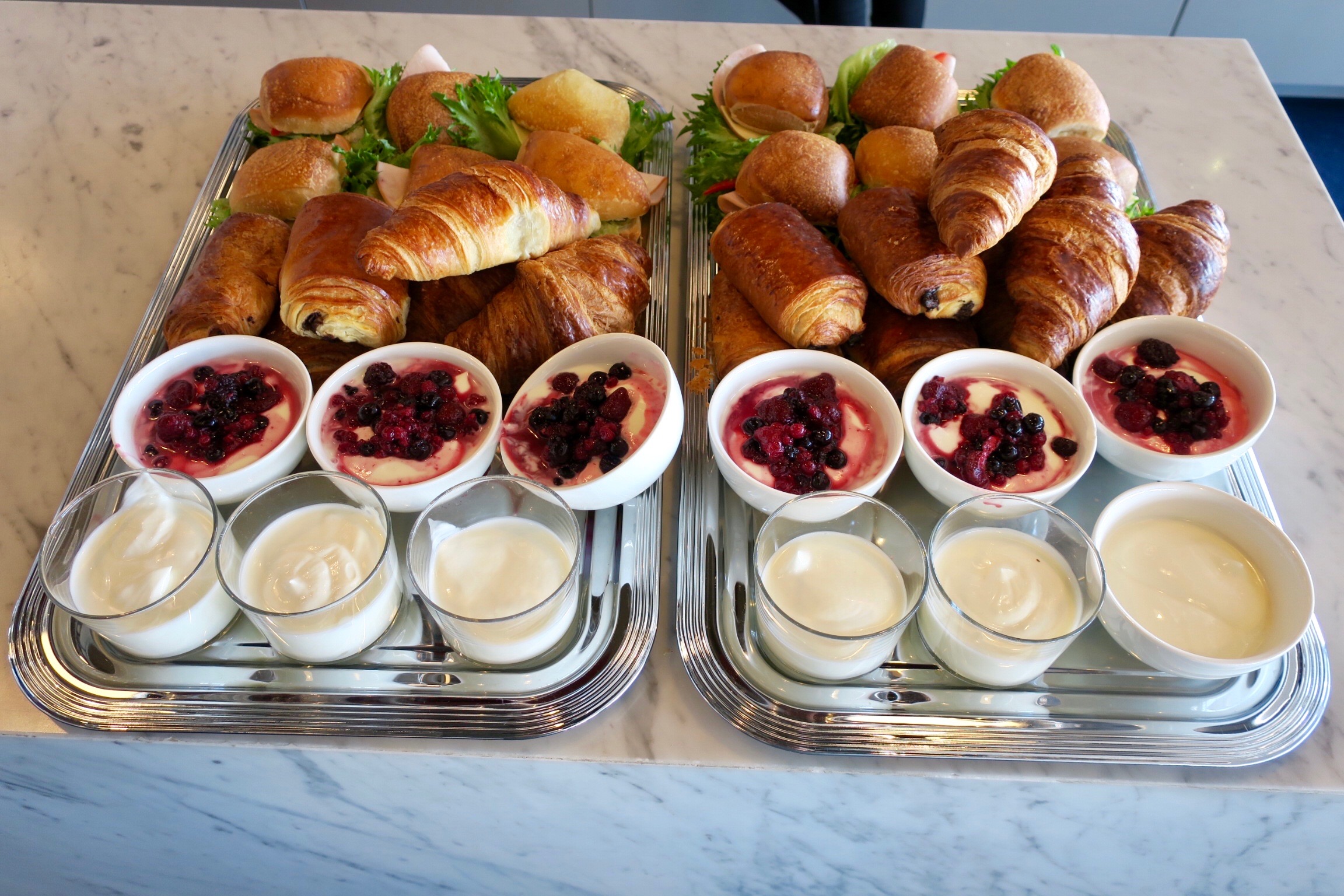 San Francisco
The Centurion Lounge at SFO is located after security in Terminal 3, which conveniently connects to the International Terminal. So if your departing flight is from Terminal 1 or 2, whilst you can enter any terminal you like, make sure that you allow enough time to clear security again in your respective terminal.
It has Californian-inspired food and local Anchor Steam, Sierra Nevada, and Brew Free or Die beers on tap. The exclusively Napa Valley-sourced wine offerings at the automatic tasting area is also very cool.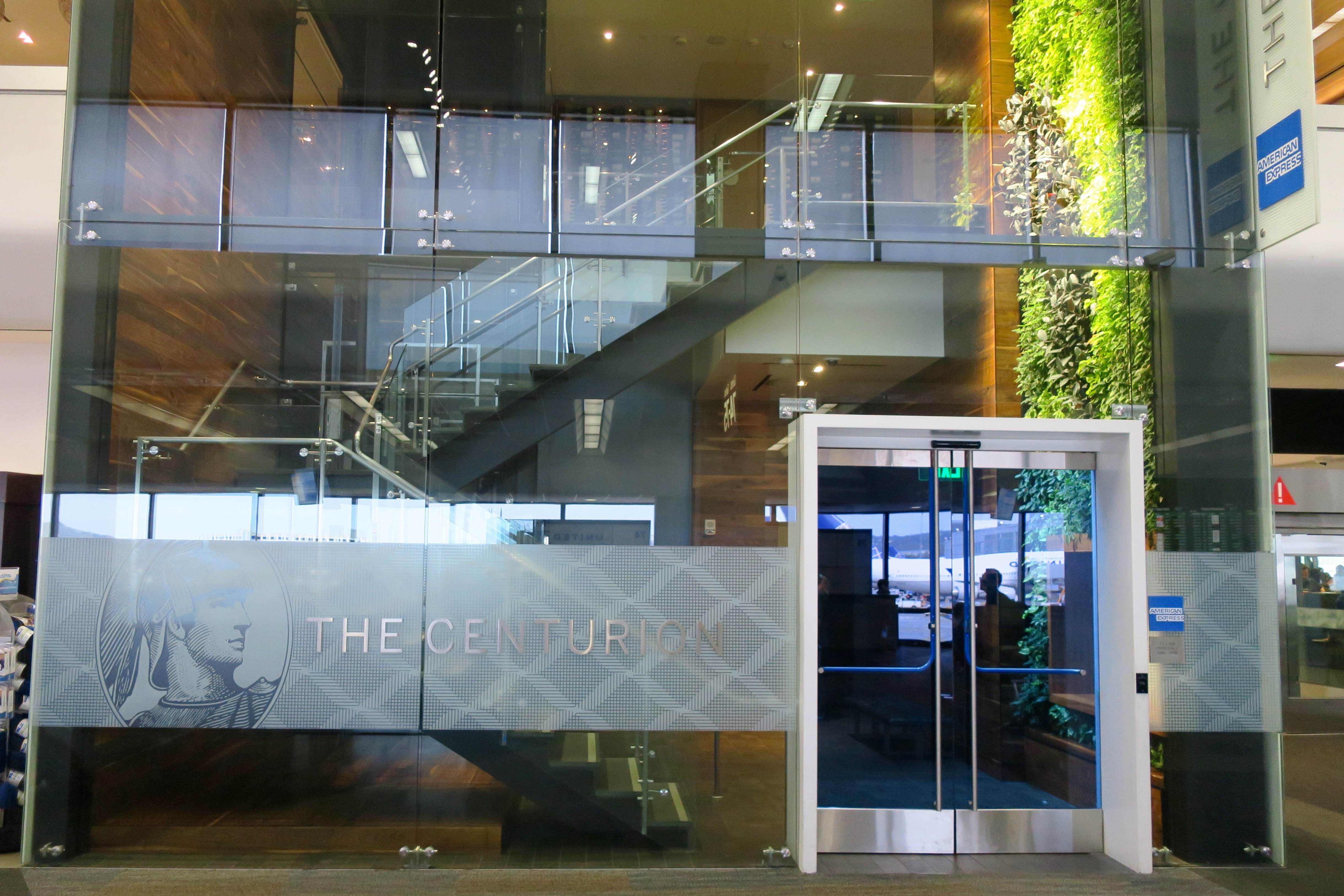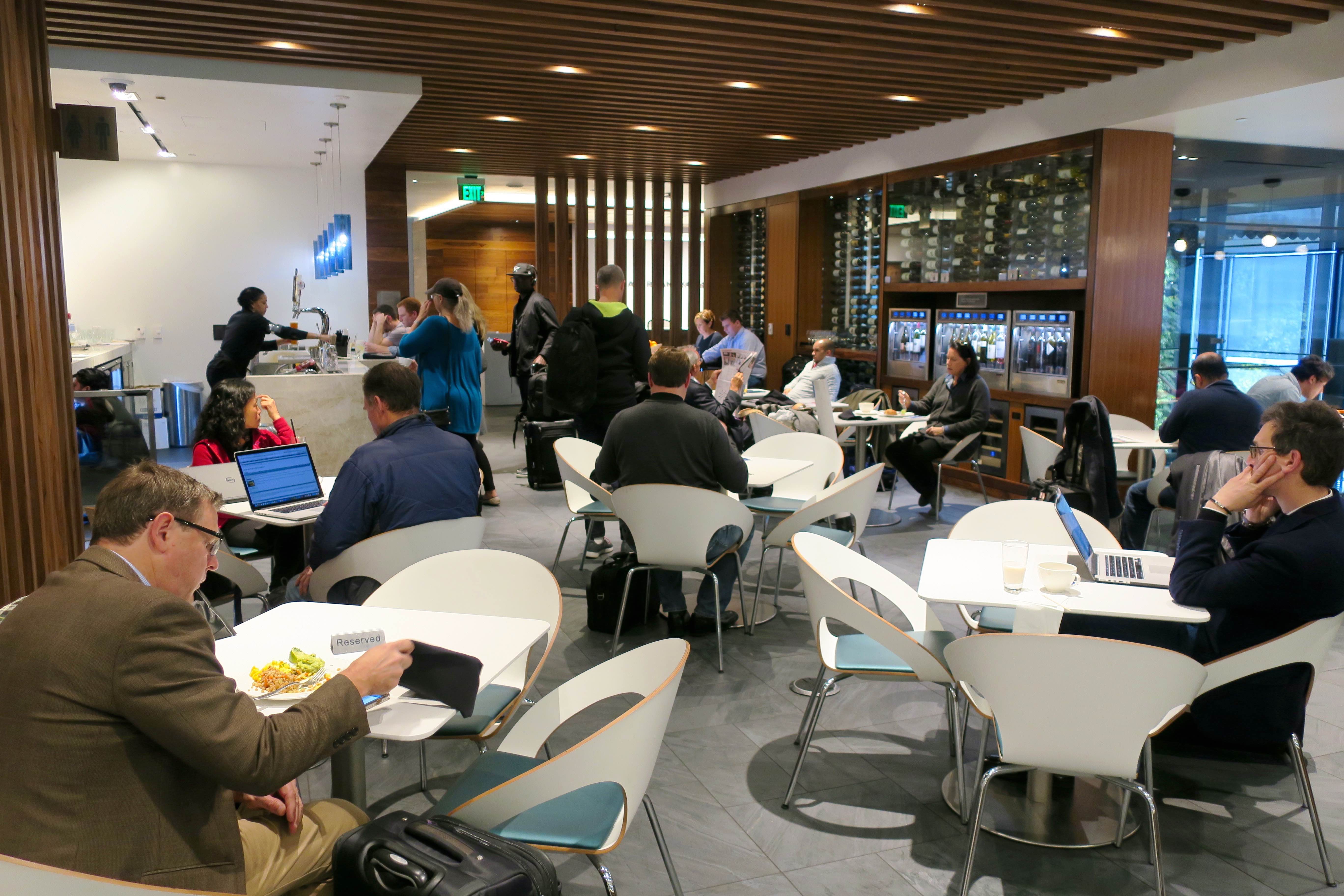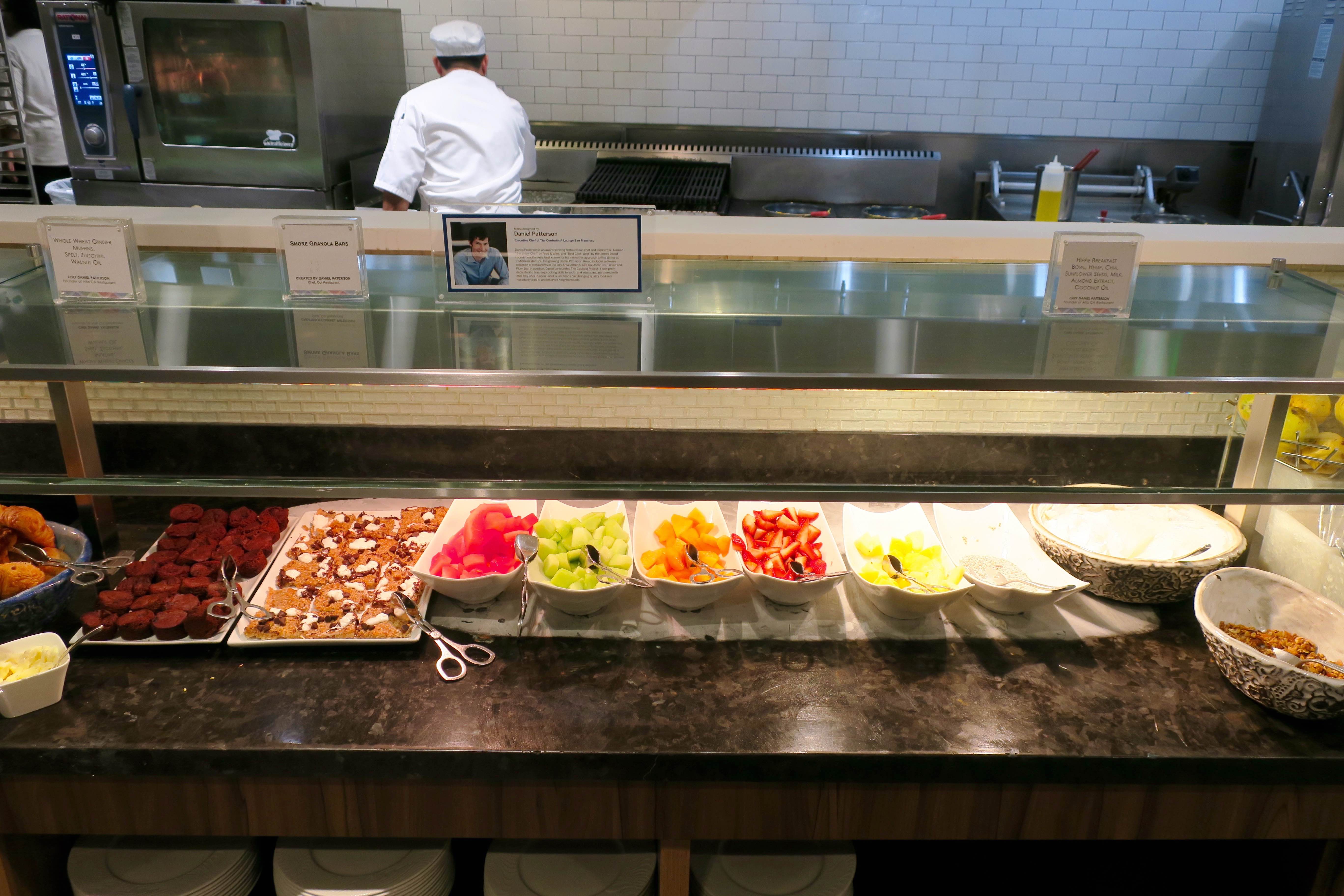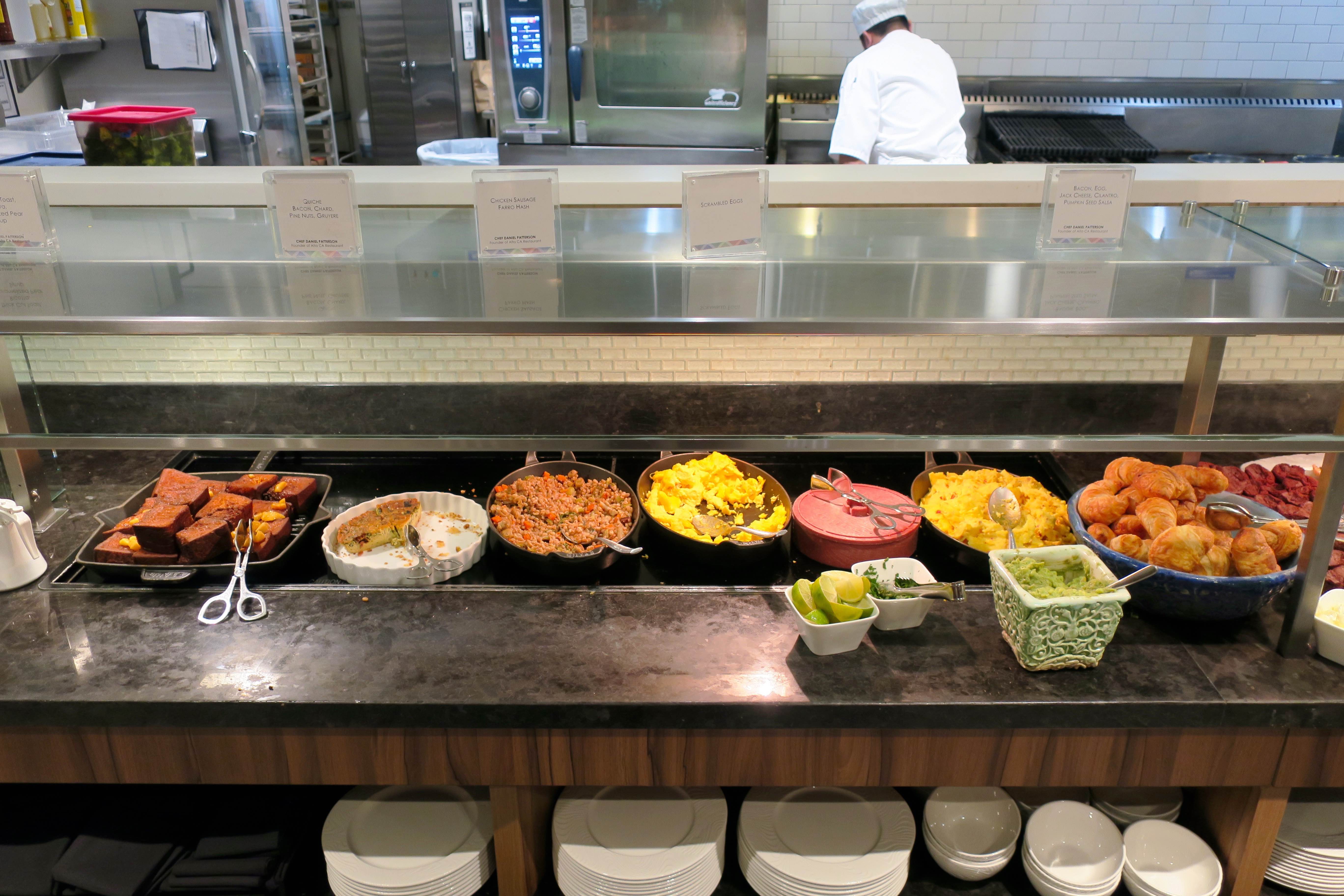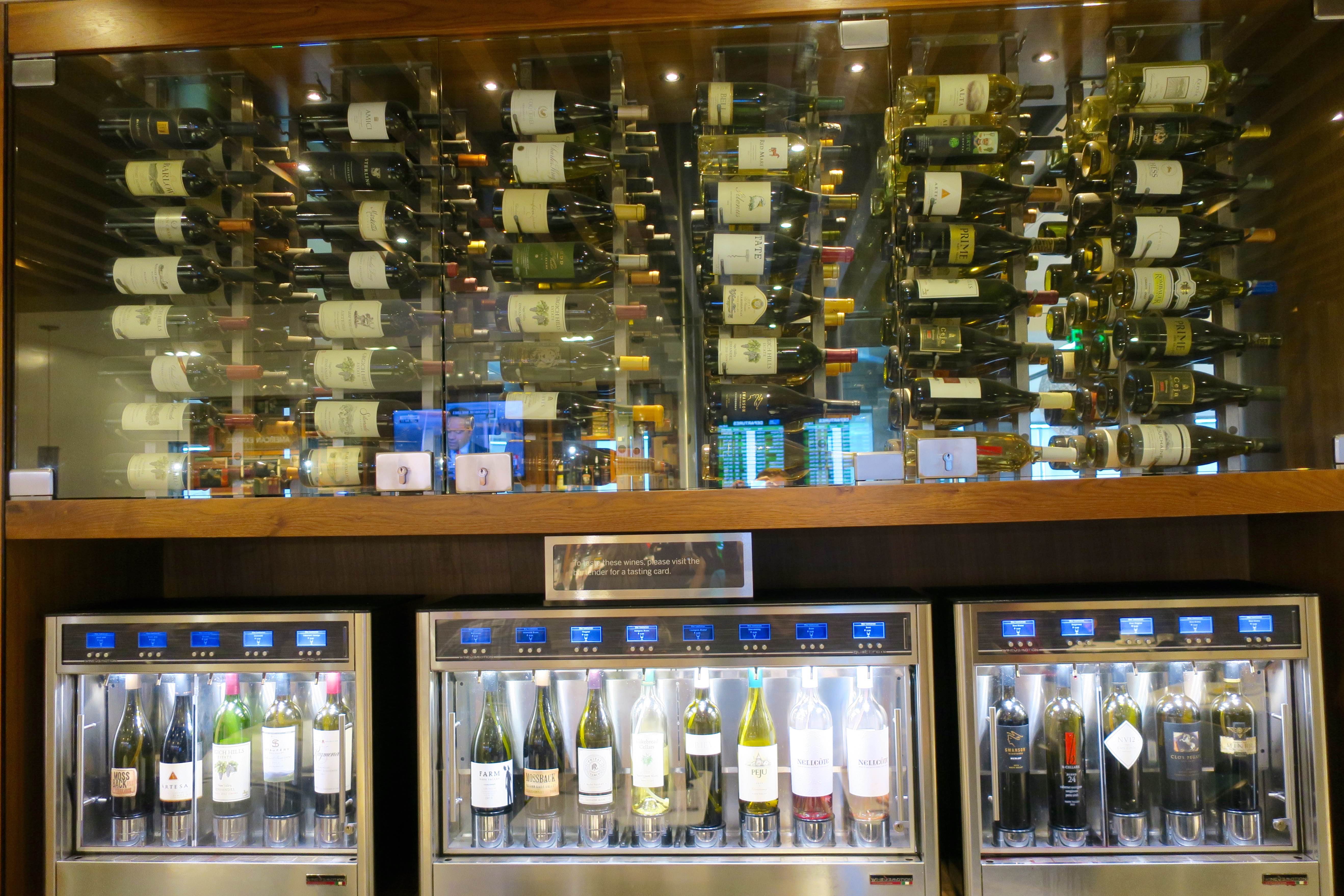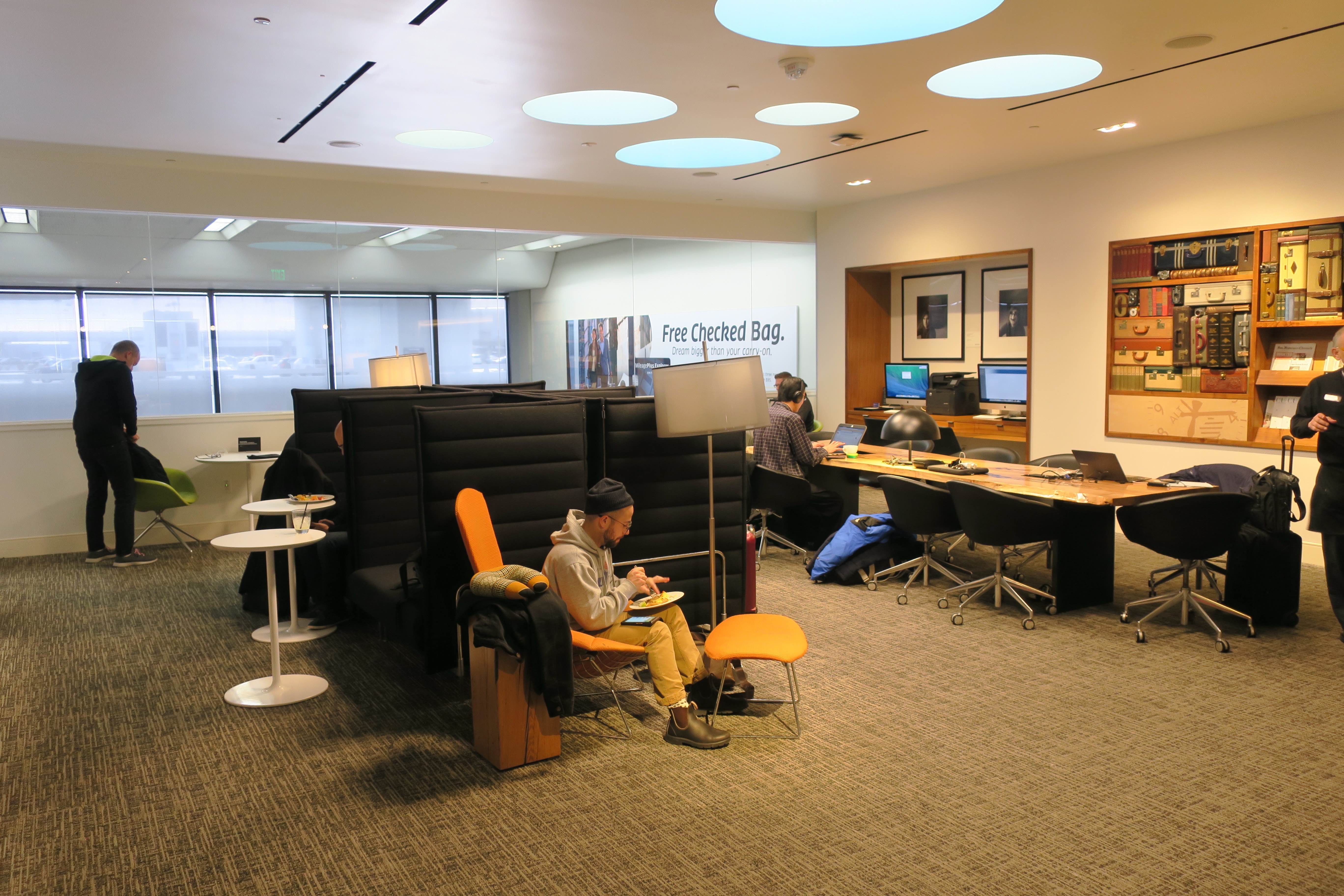 Miami
This lounge is located near Gate D12, accessible from all terminals but make sure to use the Skytrain if you are far as that will save you time.
Matt visited this lounge on a typical Monday afternoon/evening in August 2017 and it was pretty packed in the main areas until 8pm, after which it started to clear out. Note that the size of the lounge has been expanded as of January 2019.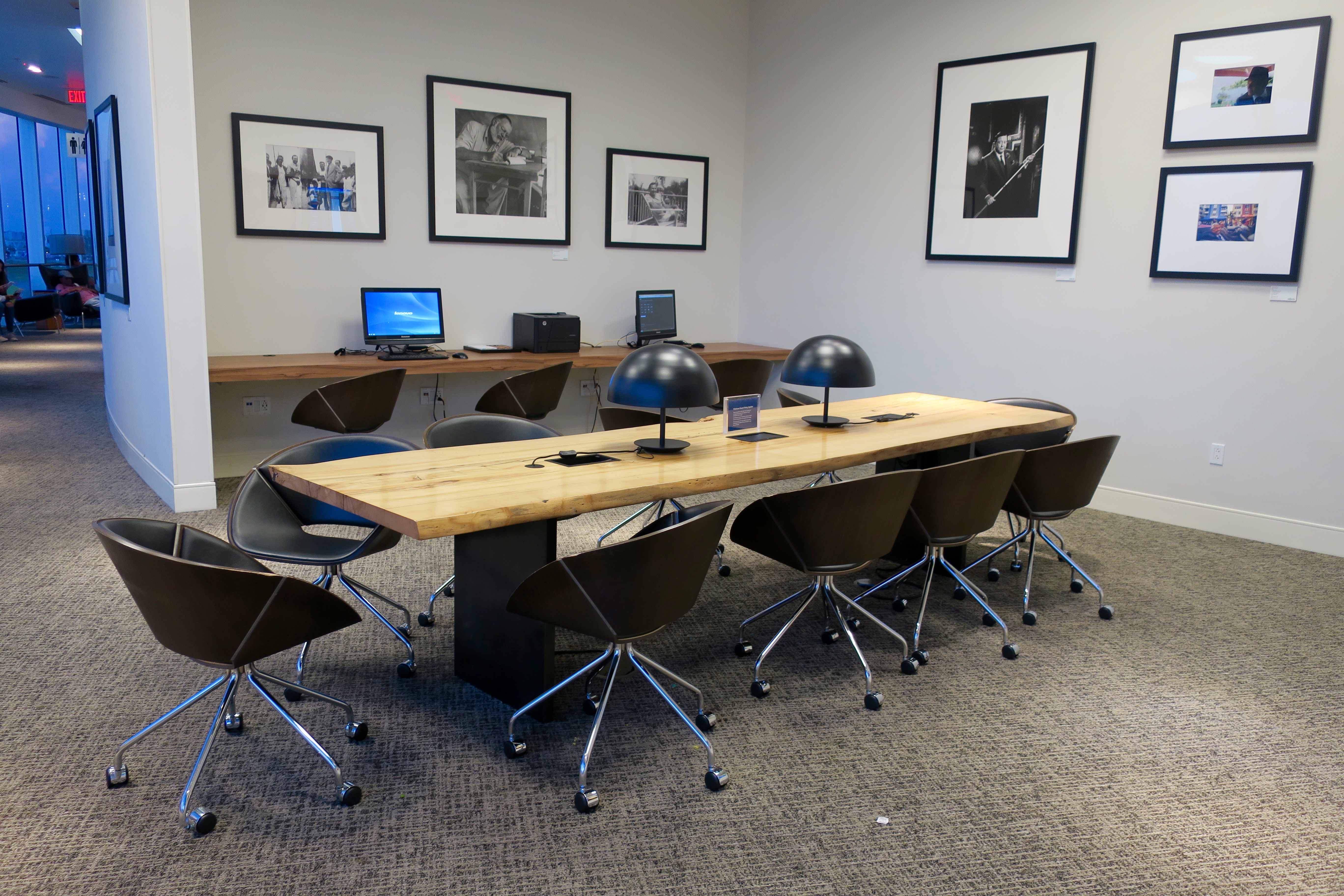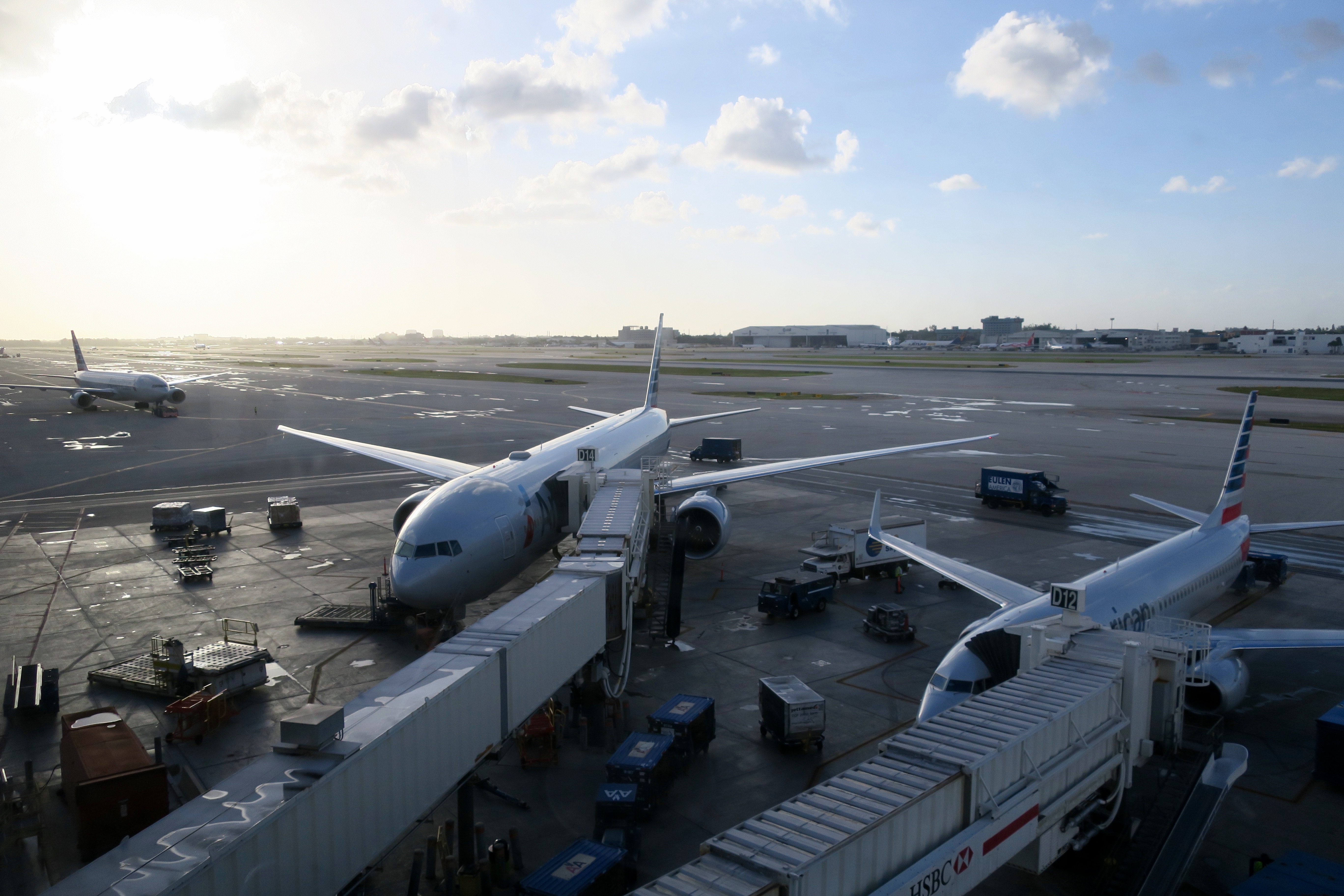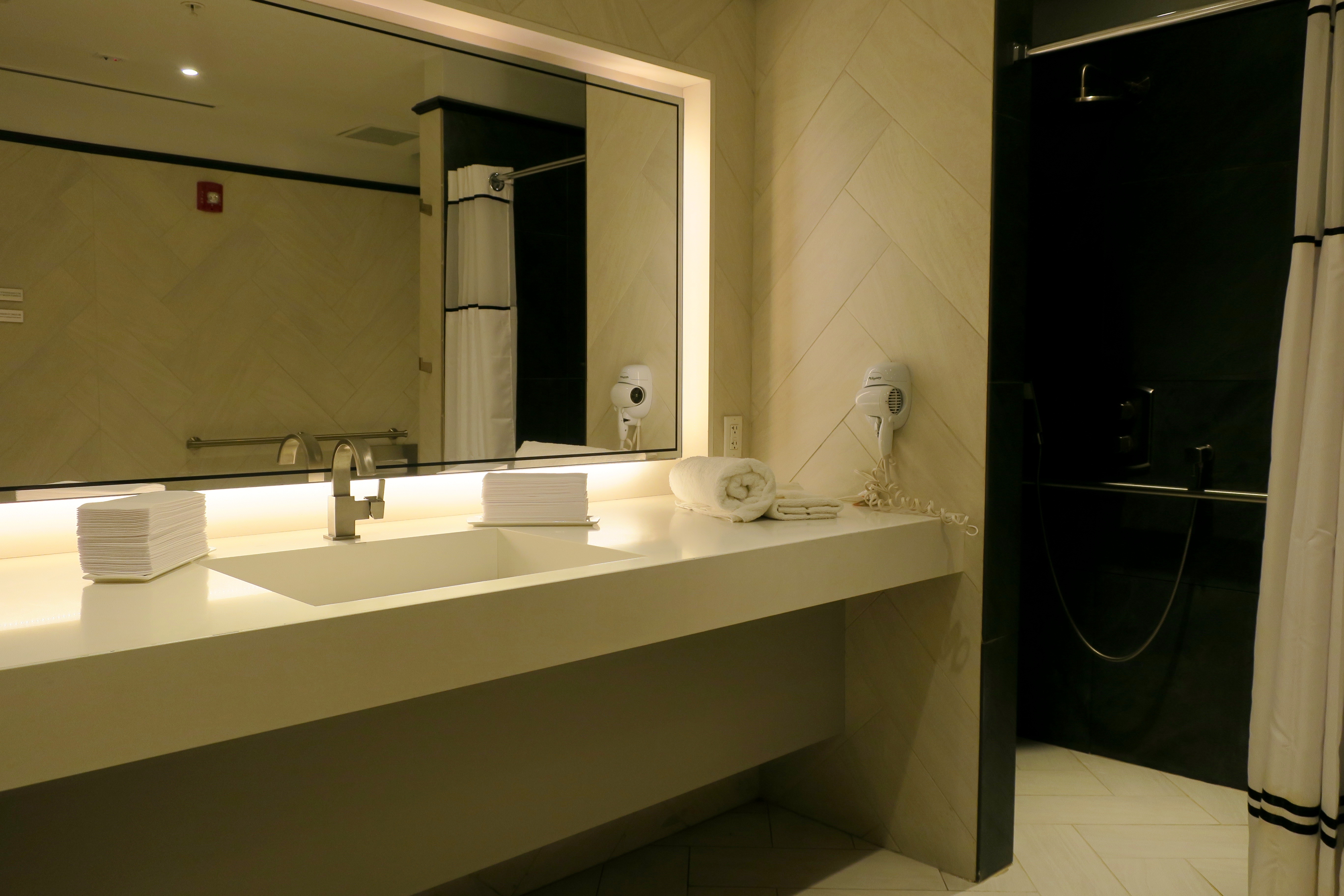 There are some good views of the apron. You can avoid the crowds by returning to the front desk (facing the exit) and using the workbenches curving to the left, or workbenches, seats and lounges (for some shut-eye) to the right.
Houston
The Houston lounge can be a bit hard to find, tucked away via an elevator located in the duty-free store at the top of the escalators after security in Terminal D.
The good news is that if you are departing from another terminal at Houston, you can connect to Terminal D without having to re-clear security. Like the other Amex lounges in the US, it is beautifully appointed.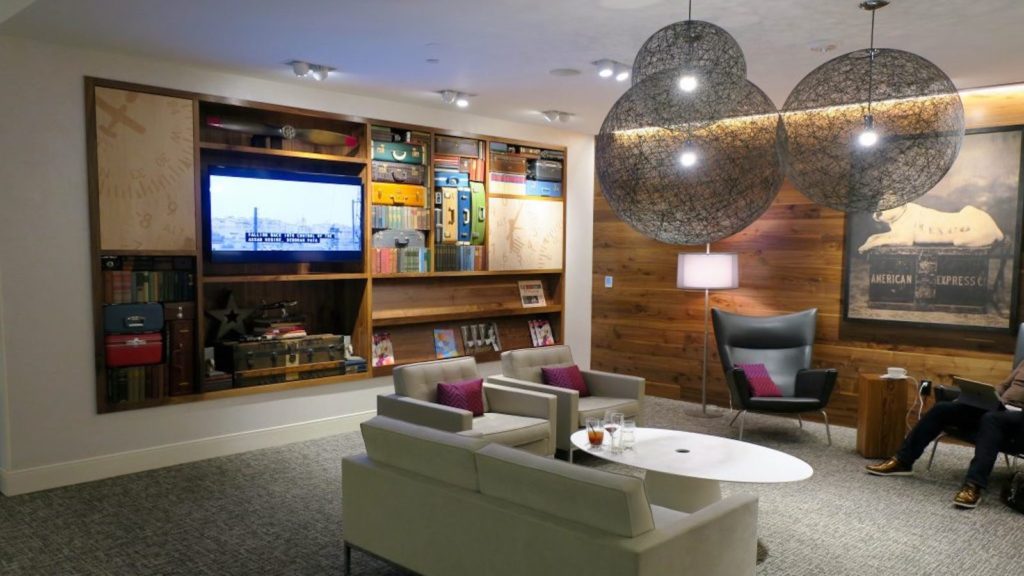 Summing up
American Express Lounges are a valuable space for customers who don't usually enjoy airline lounges, or want to make the most of generous family and guest access privileges. As a downside, these lounges can be quite crowded since many people are eligible for access.
In Australia, the American Express Platinum and American Express Business Platinum cards provide unlimited Amex lounge access worldwide, while many other cards do offer two complimentary visits a year to the Sydney or Melbourne lounges.
Supplementary images American Express. This article was previously written by Matt Moffitt.
Our guide to the American Express lounge network
was last modified:
July 21st, 2021
by