Now, we don't expect many of you to redeem points for domestic business travel on shorter flights – especially on a single-aisle Boeing 737! But if you're travelling during work hours or just want to be more comfortable on your next trip, then booking or upgrading to Business Class can be a great use of spare Qantas Points.
Qantas Business Class ticks the boxes: lounge access where available, better food and beverages, plus more space to stretch out and work. In fact, most of this updated review is being typed at 37,000 feet using Qantas WiFi, which we're pleased to report the Boeing 737 fleet boasts across the board.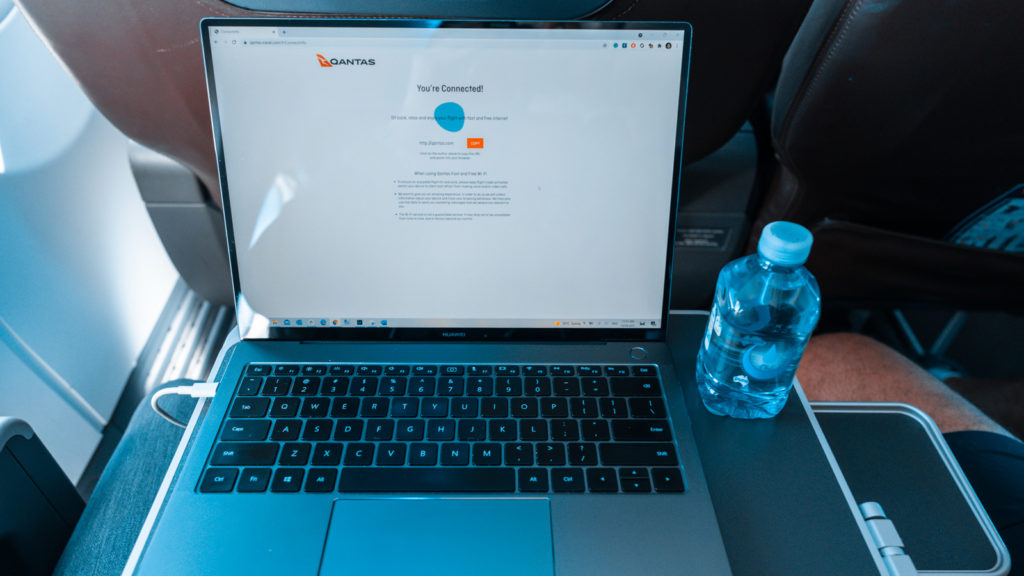 So – live from the sky – here's a general look at what to expect on Qantas domestic Business Class flights.
Where do Qantas Boeing 737s fly to?
If you're flying Qantas within Australia or across to New Zealand, you'll more than likely be on a Boeing 737-800, which accounts for over half of all the planes that Qantas operates. These red-tipped jets fly on routes anywhere from under an hour to over 6 hours, making them a great workhorse of the fleet and perfect for domestic travels.
You'll find the Boeing 737s on most domestic routes. While flying in a single-aisle jet is usually fine for a few hours, I usually start feeling a bit cramped afterwards. Routes such as Brisbane to Perth can top 5 hours 30 minutes, while Bali to Melbourne is a tad longer. Try doing that journey overnight!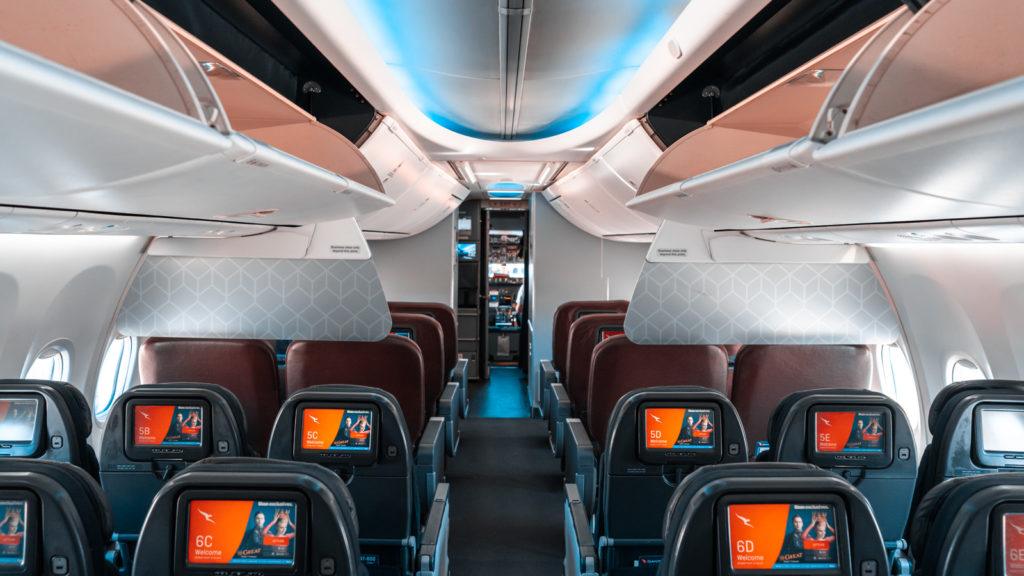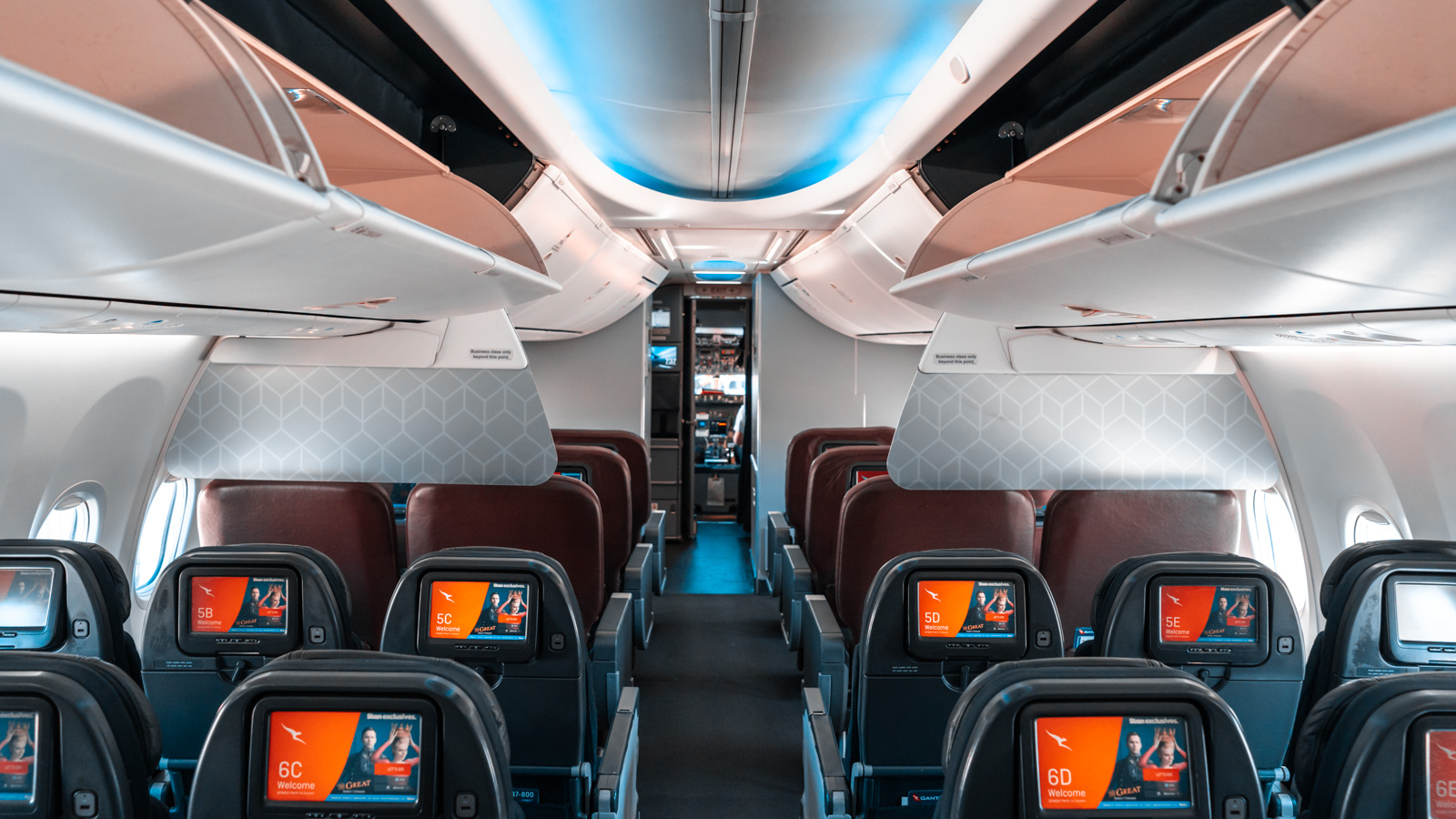 Where possible, we wholeheartedly recommend you seek out Qantas' Airbus A330 on those longer flights. It's a far more comfortable flight in Business, with lie-flat seats and direct aisle access for every passenger.
But when that's not possible, booking or upgrading to Qantas Boeing 737 Business Class is a sound option.
What do I get with Qantas Business Class?
In a nutshell, domestic Business flights include:
2x 32kg baggage allowance (plus more, if you hold Qantas Platinum/oneworld Emerald status or higher)
Priority check-in, boarding and baggage
Qantas Domestic Business Lounge (or Qantas Club) access with one guest
A comfortable seat in the Business Class cabin
Elevated food and beverage service during the flight
Qantas Boeing 737 Business Class seats
Qantas Boeing 737 Business Class has 12 seats in a 2-2 arrangement over 3 rows. This is one row more than Virgin Australia's equivalent Business Class, so you might see more reward availability with Qantas.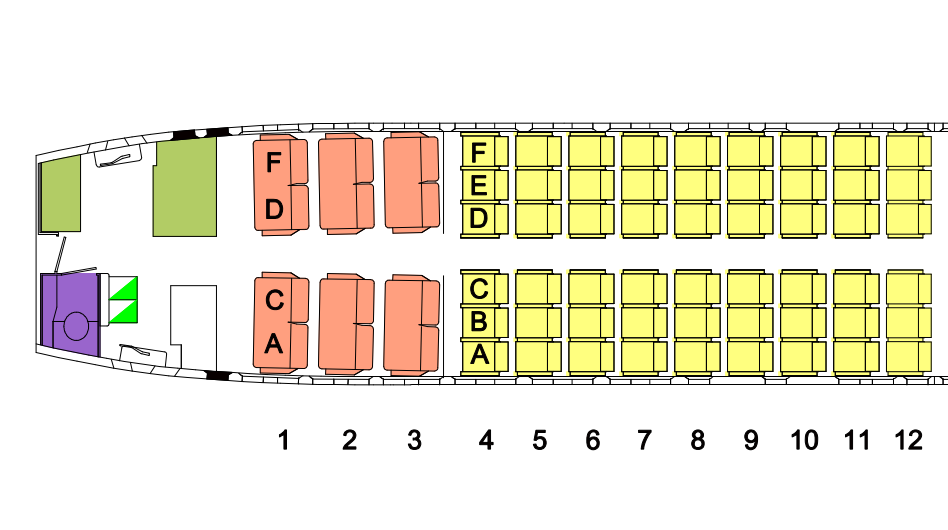 In our opinion, Row 2 is ideal as you'll still be served relatively early (especially in seats 2A and 2C). You have the benefit of under-seat storage for your smaller bags as well, whereas Row 1 has a bulkhead. The first 2 rows are blocked for elite frequent flyers, until 80 hours before the flight departure.
The seats are made of leather and are wide enough to feel comfortable with a stranger next door, especially given the 56cm (22″) width and 94cm (37″) pitch. Having said that, I did still bump my neighbour a few times (who thankfully took it with good grace). It's also somewhat of a pain getting in and out of the window seats during the flight.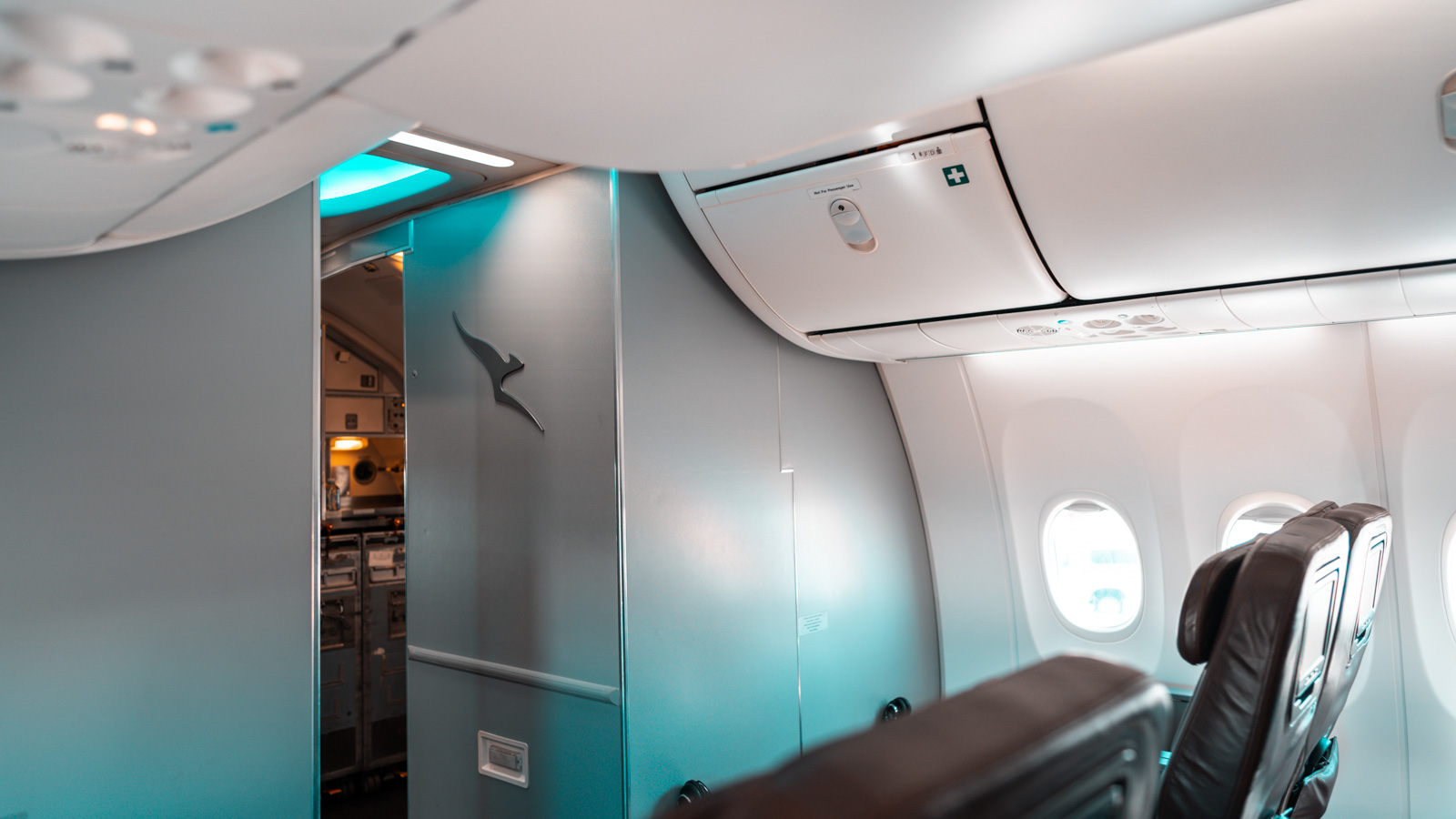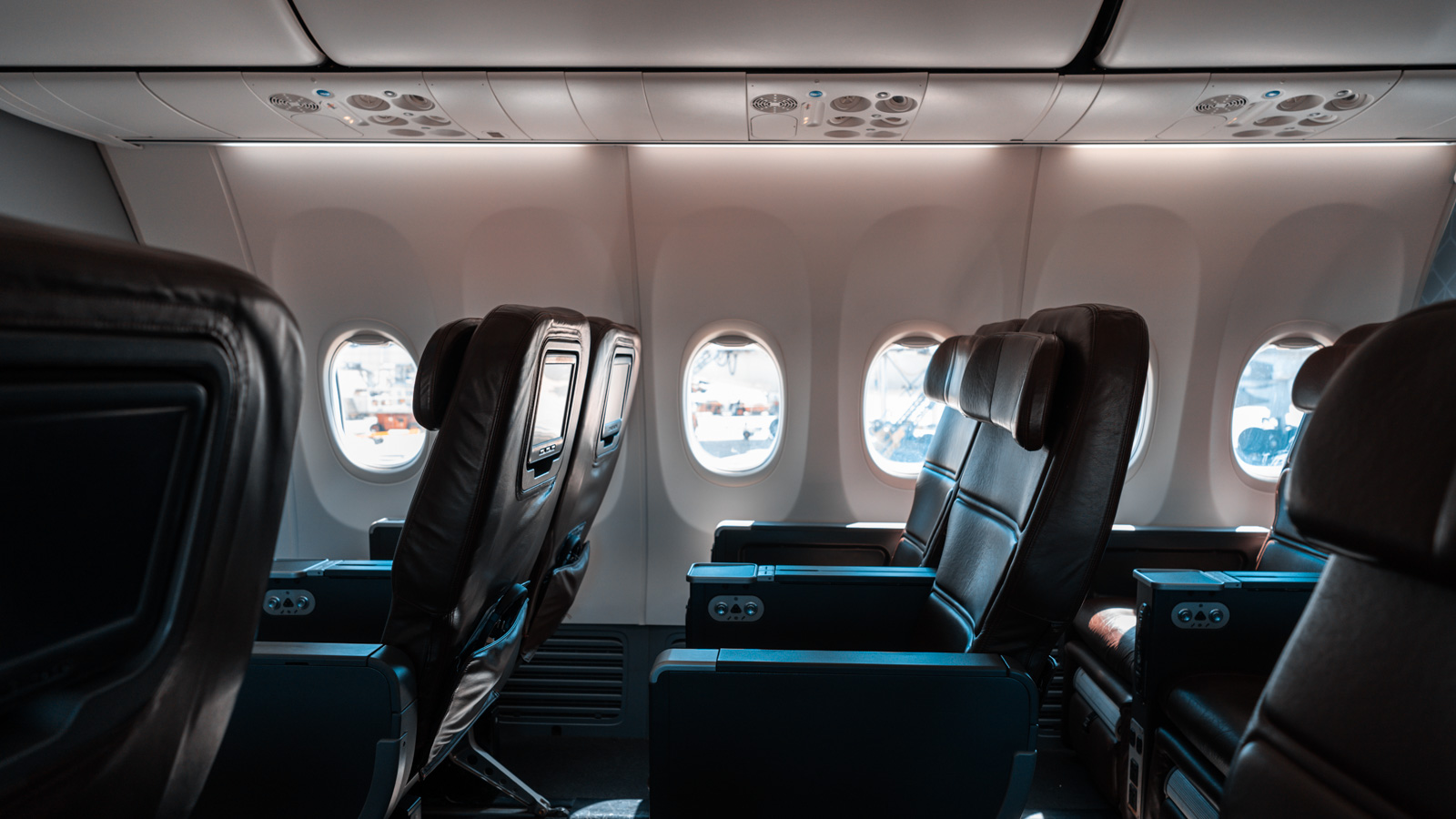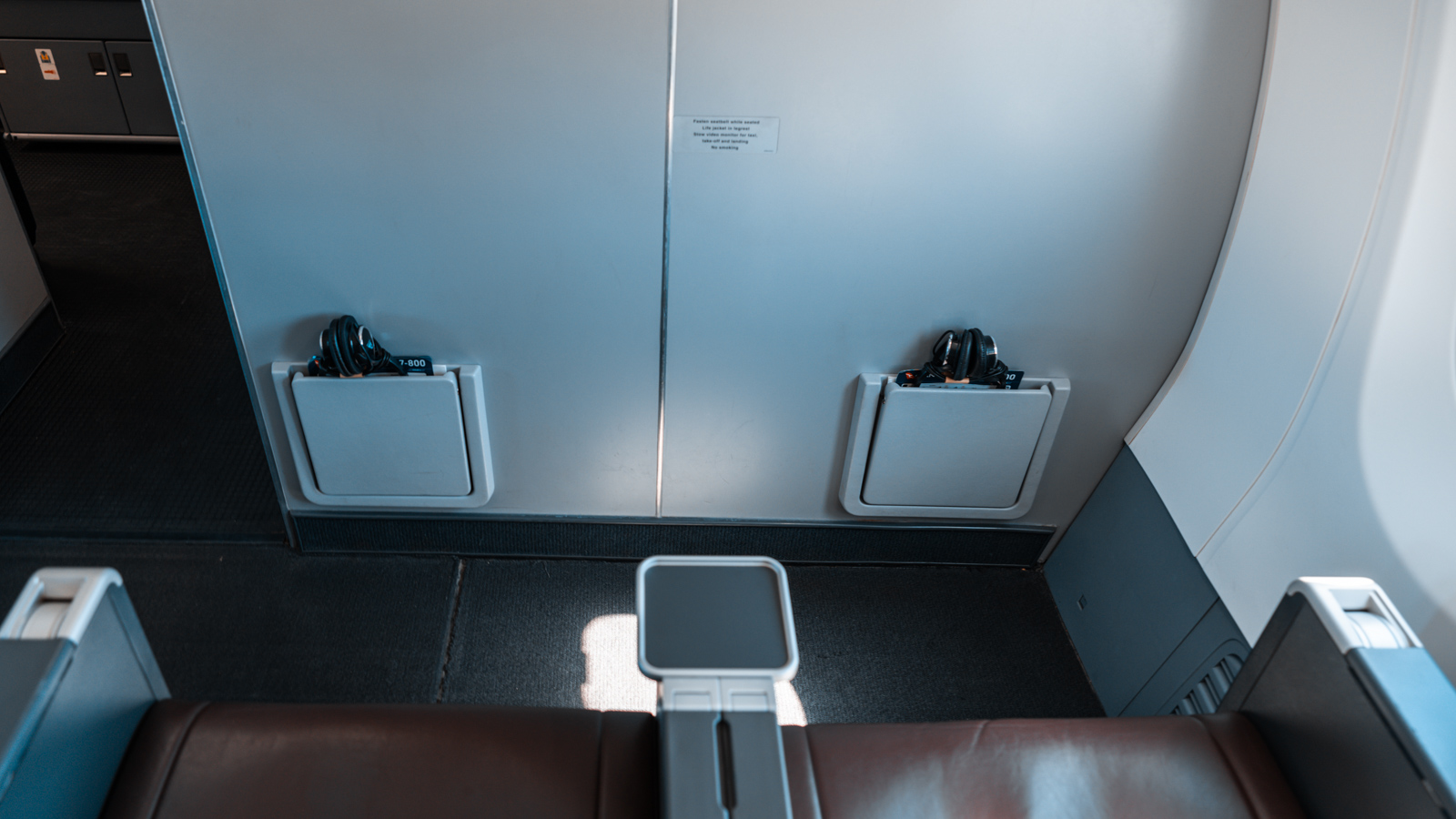 Each seat has a moveable leg rest and decent recline. However, I've found that the swing-out legrest is more or less unusable for anyone taller than average height, as there isn't enough space for it to go higher.
The updated seats are well-padded and also have an adjustable headrest for further comfort. As of September 2021, pillows and blankets haven't yet been reintroduced to Qantas Business Class.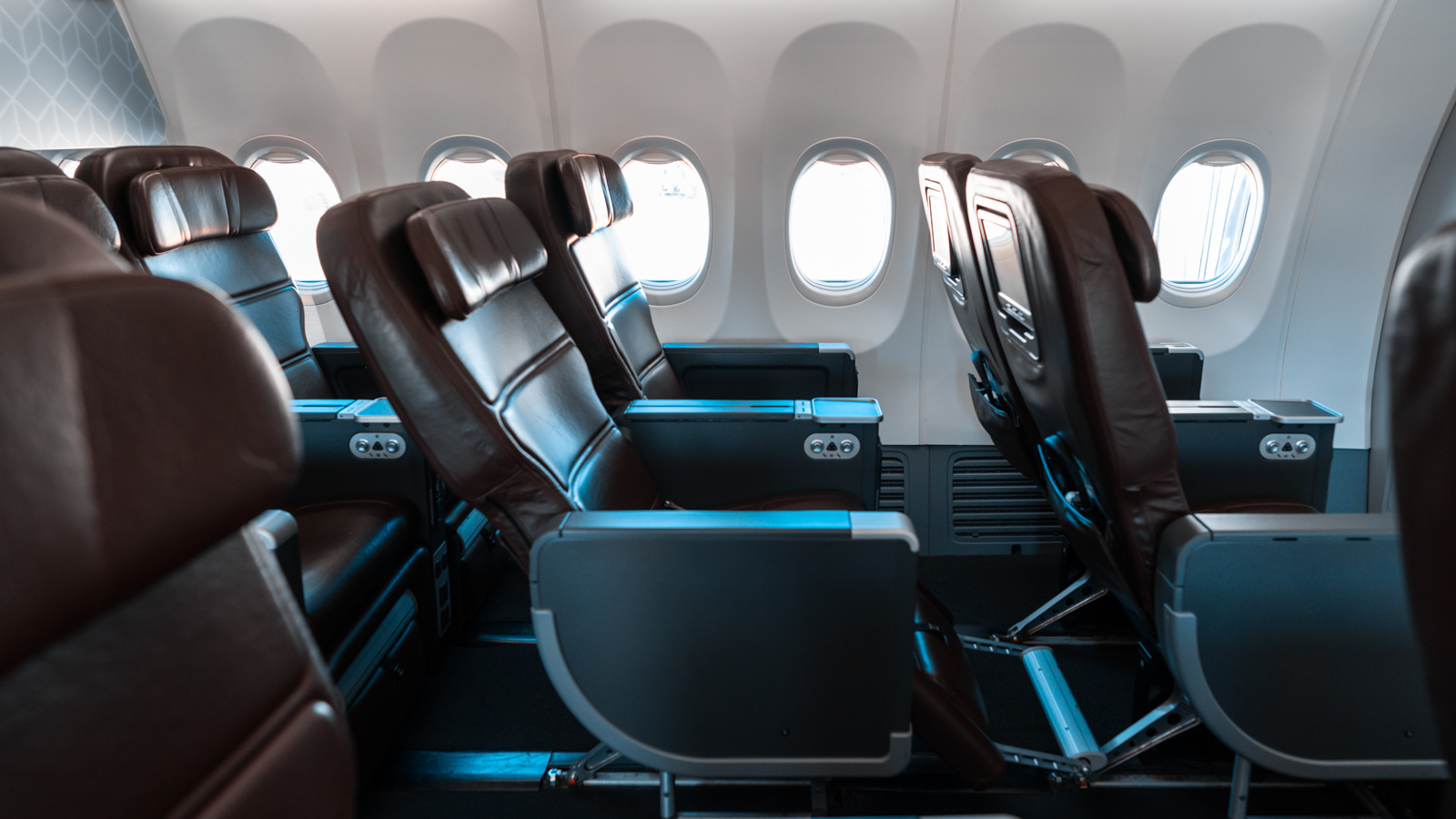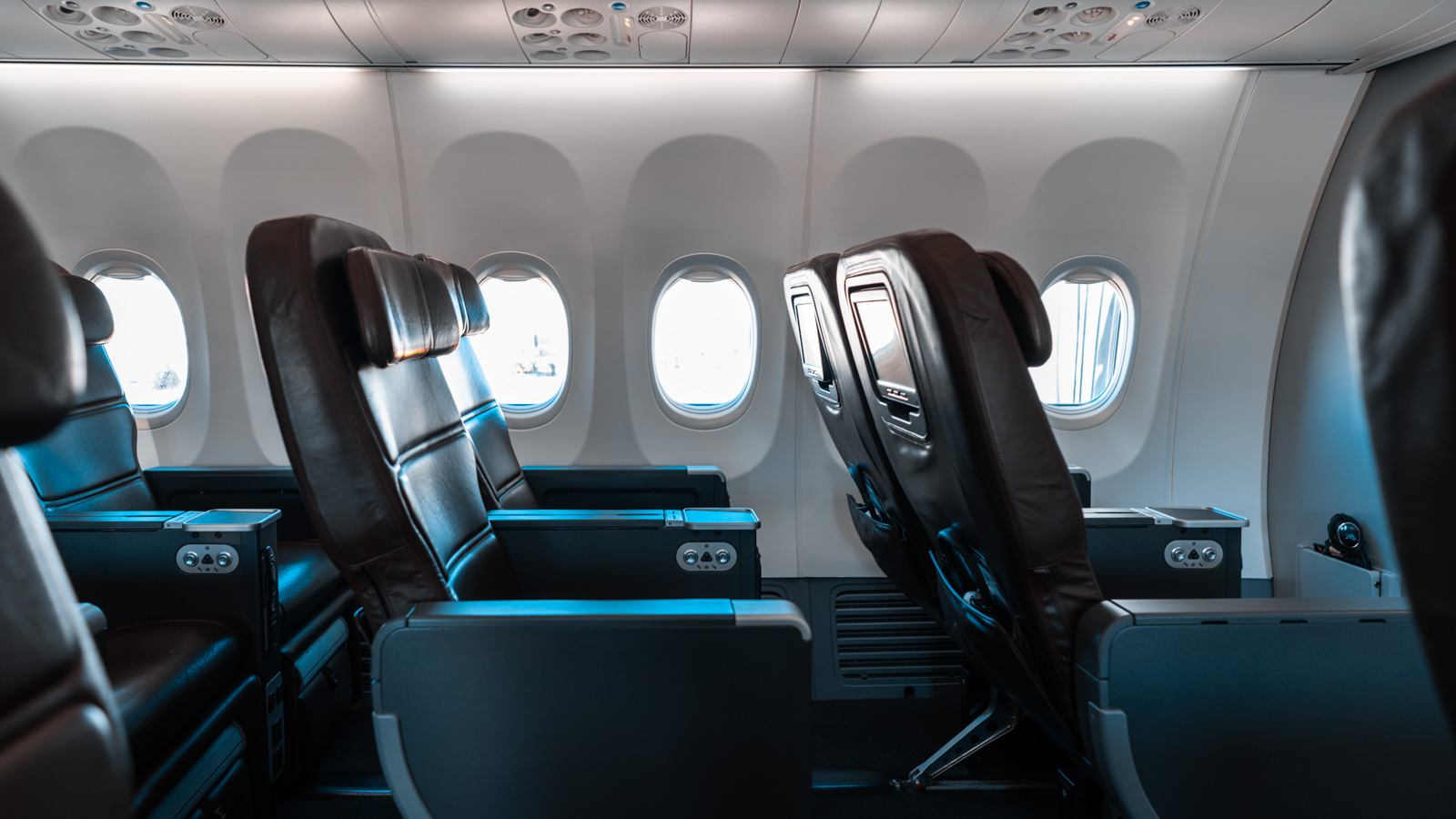 Generally, the Qantas 737 Business Class seat is fairly comfortable and is comparable to international Premium Economy. I feel there's just enough space to feel a greater sense of privacy and comfort, but it's not exceptional.
Let's move on to the seat and cabin features. If you're lucky enough to score a jet with the newer Boeing Sky Interior, then you'll find larger luggage bins. Recline buttons and headphone jacks are located on the side panels, which also house the folding tray tables. On those refreshed jets, AC and USB power sockets are located on the centre console.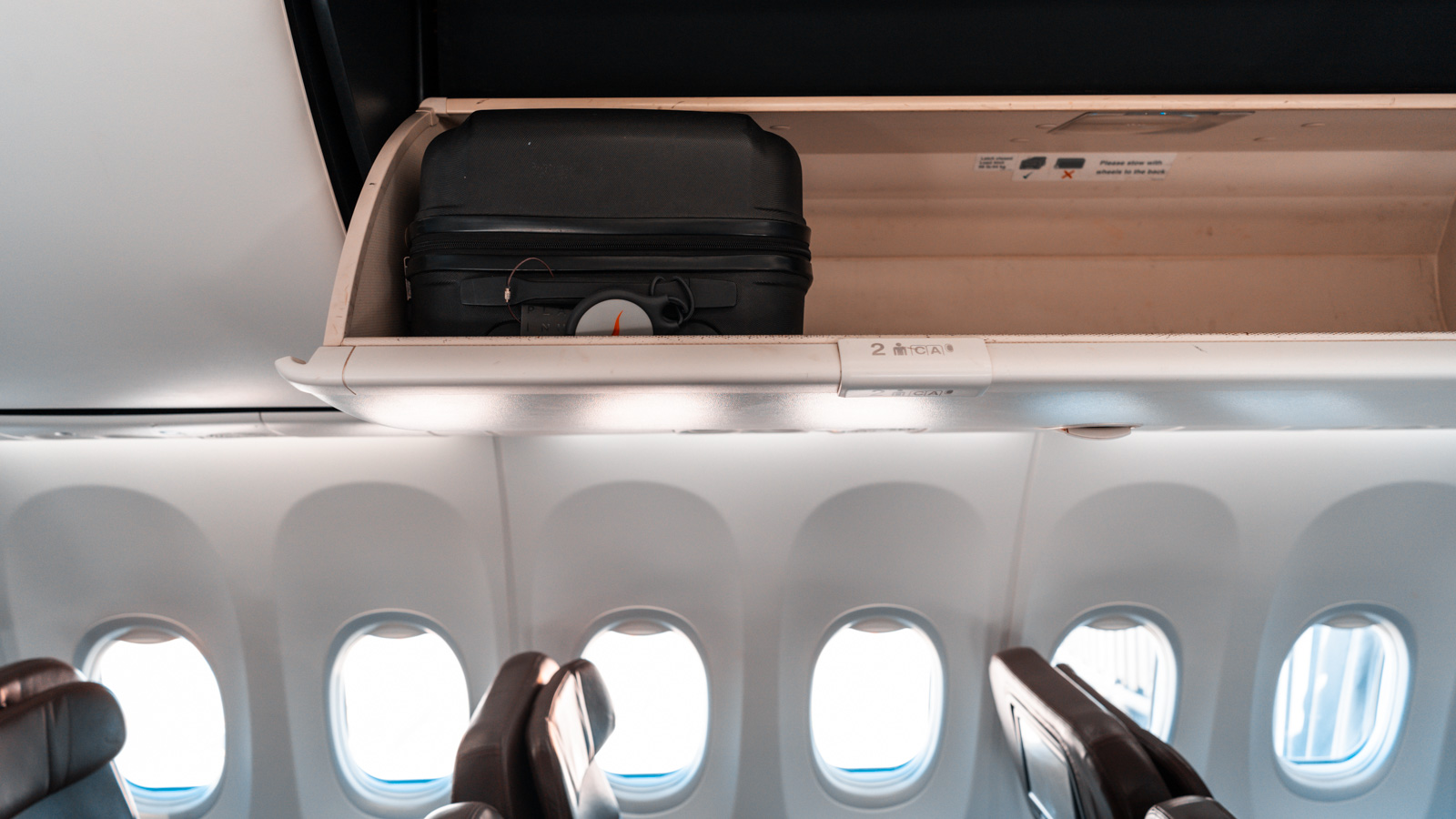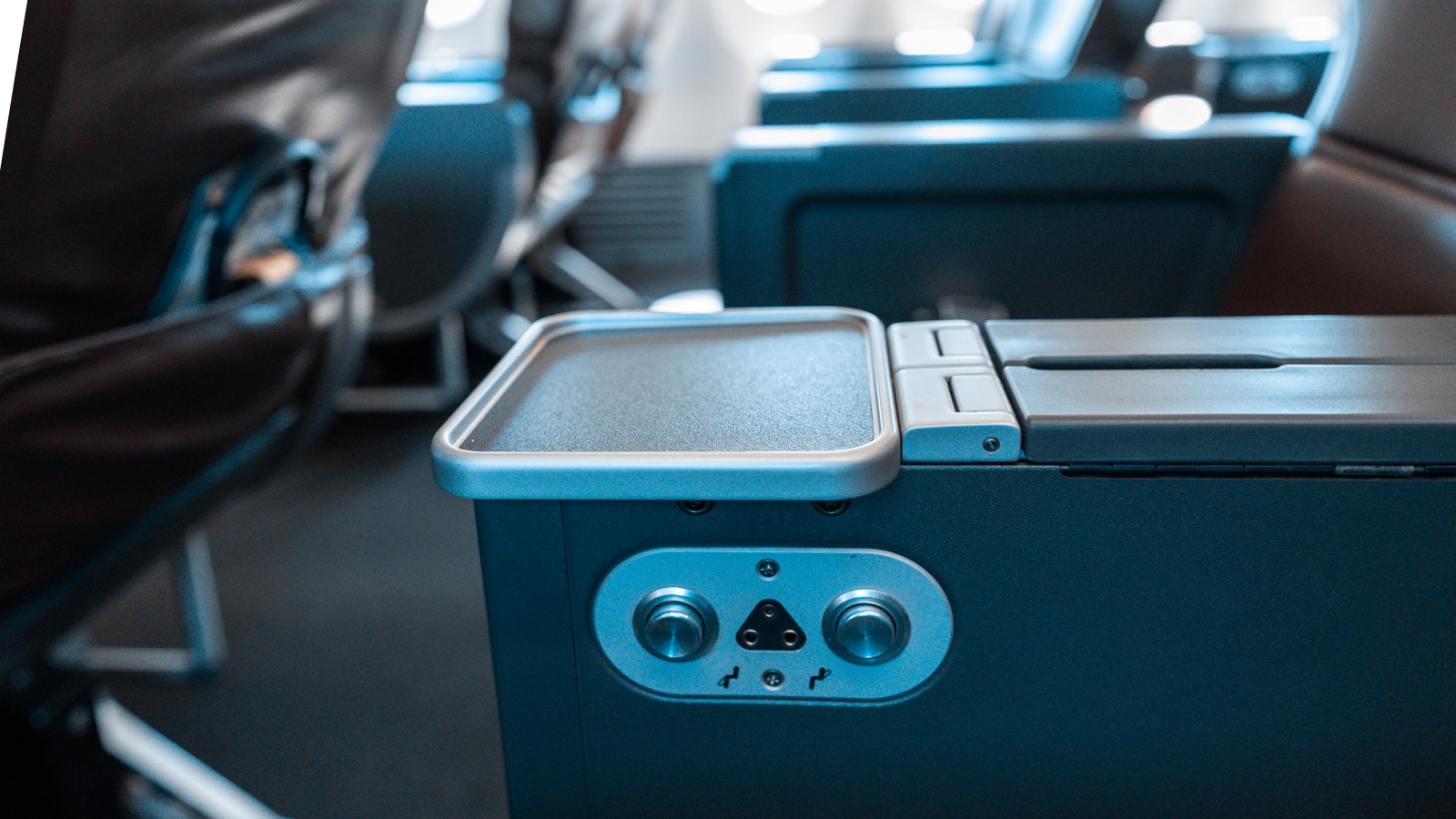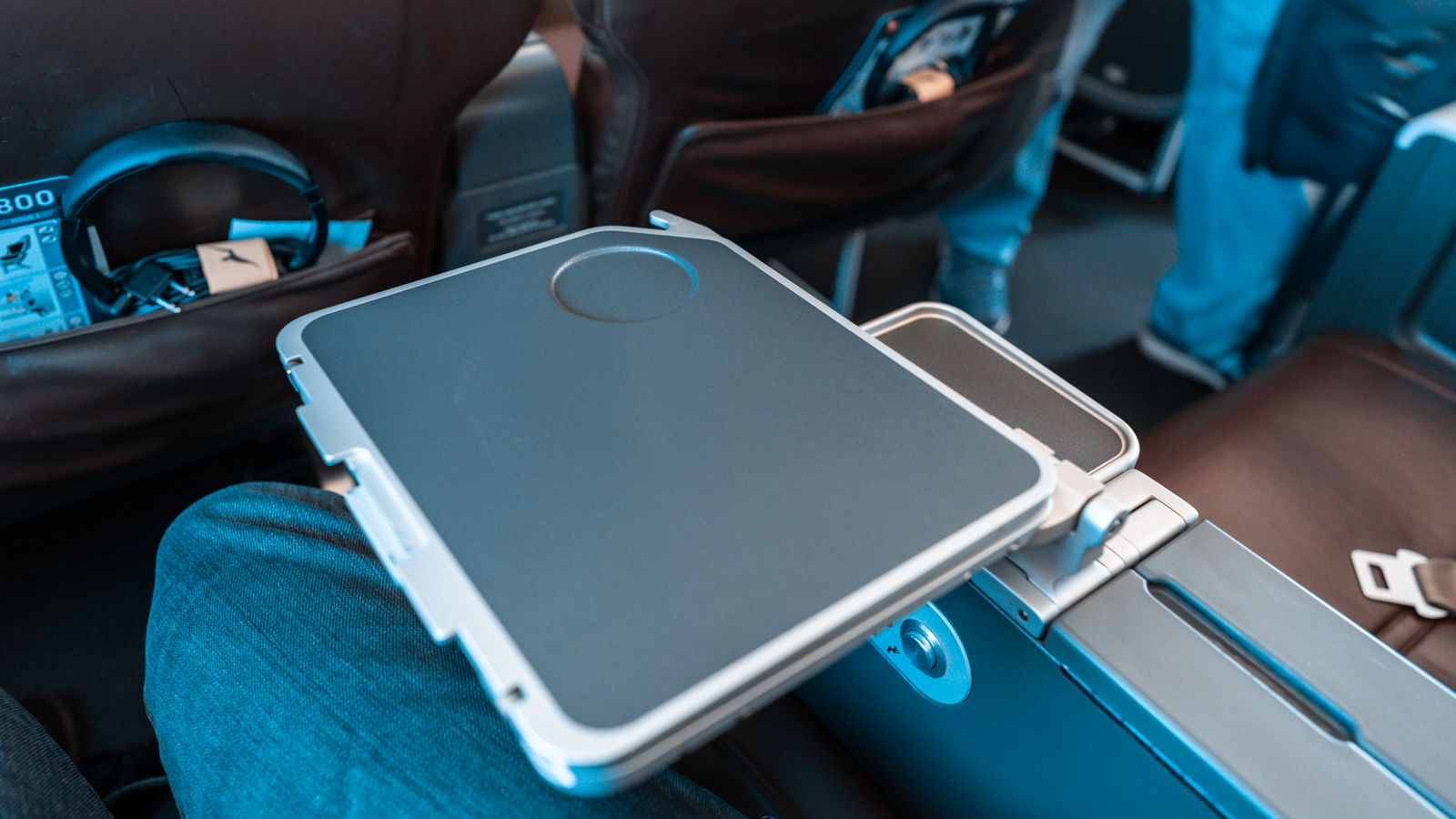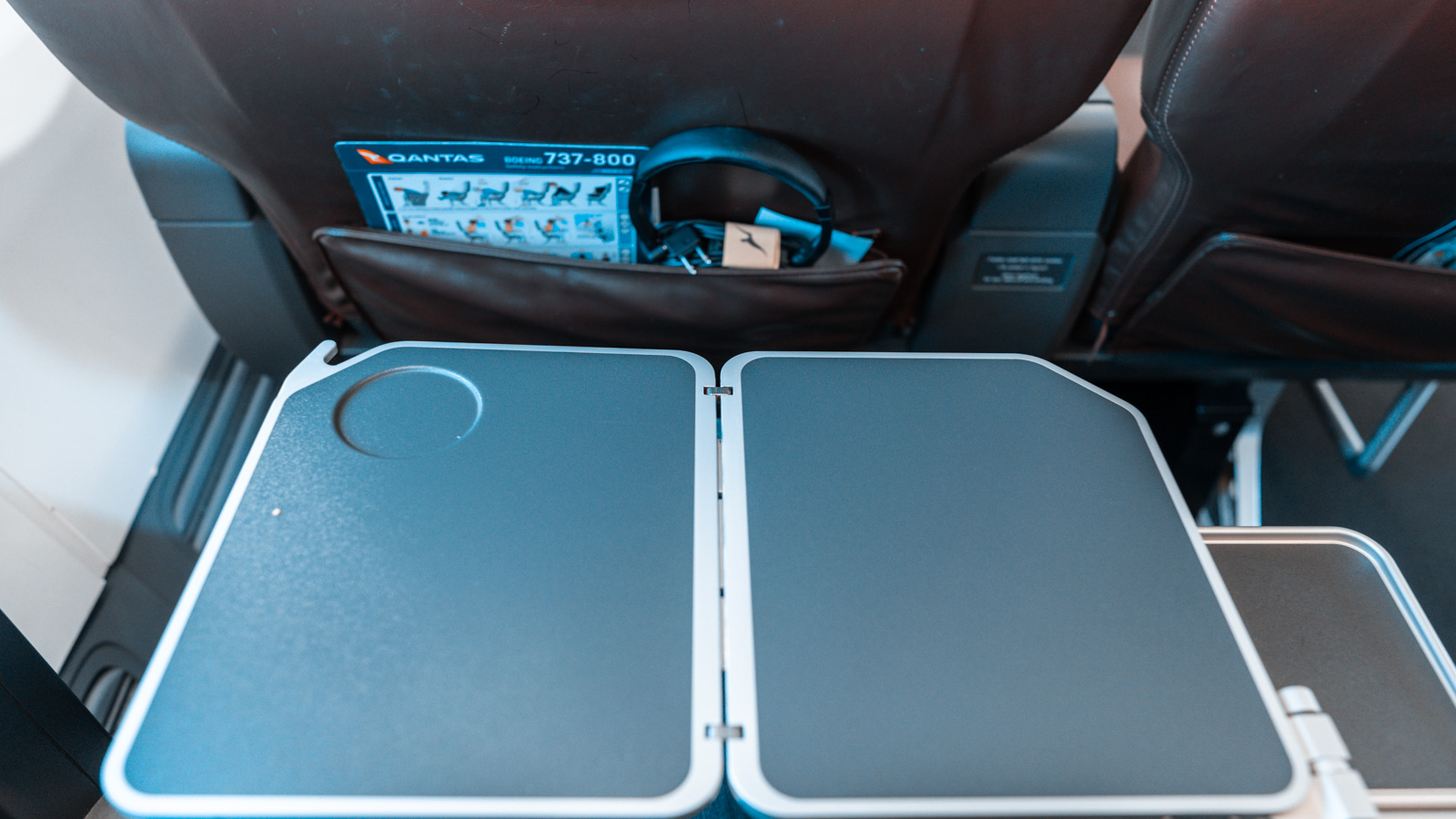 Reading lighting and individual air nozzles are found directly above each seat. You might need them – it can get quite hot in the cabin with the sun streaming through.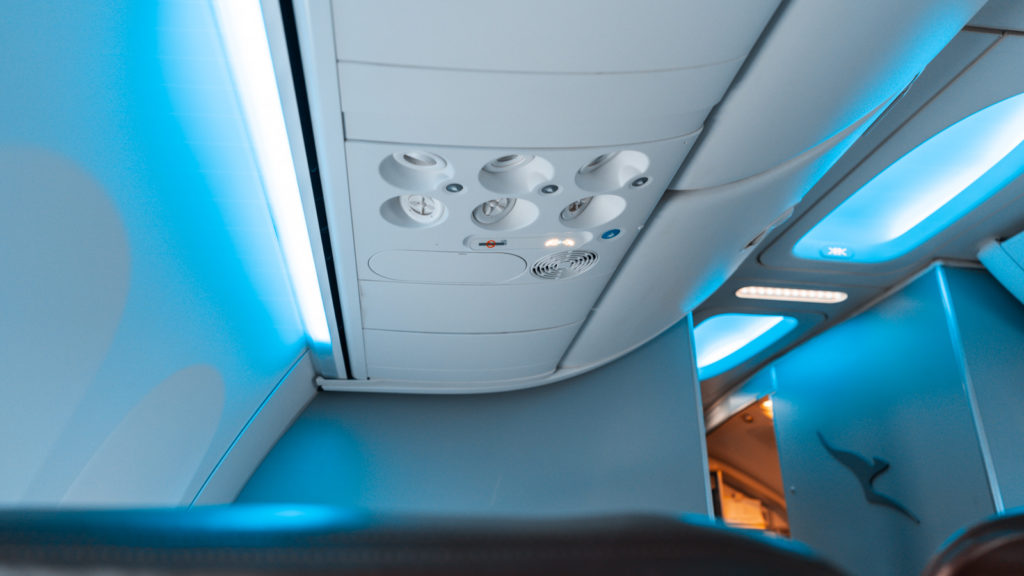 What is the food and drink like in Qantas Business Class?
You'll get a full meal on every domestic Qantas flight, regardless of the duration or distance. There are 2 or 3 options, covering a range of dietary requirements. For example, on a recent Perth-Darwin flight, we were offered beef brisket (pictured below), vegetarian lasagna or a chicken salad.
A slice of bread and some sweet bites are usually included as well. Small point (and at the risk of being labelled a butter and chocolate snob!), I've noticed that certain 'downgrades' have been made over the last year or so. This includes switching Pepe Saya butter with Ballantyne, and Koko Black chocolates with Lindt.
The new choices aren't bad, of course. I love a good Lindt ball myself. But it's worth pointing out that the Business Class service side of things can change over time.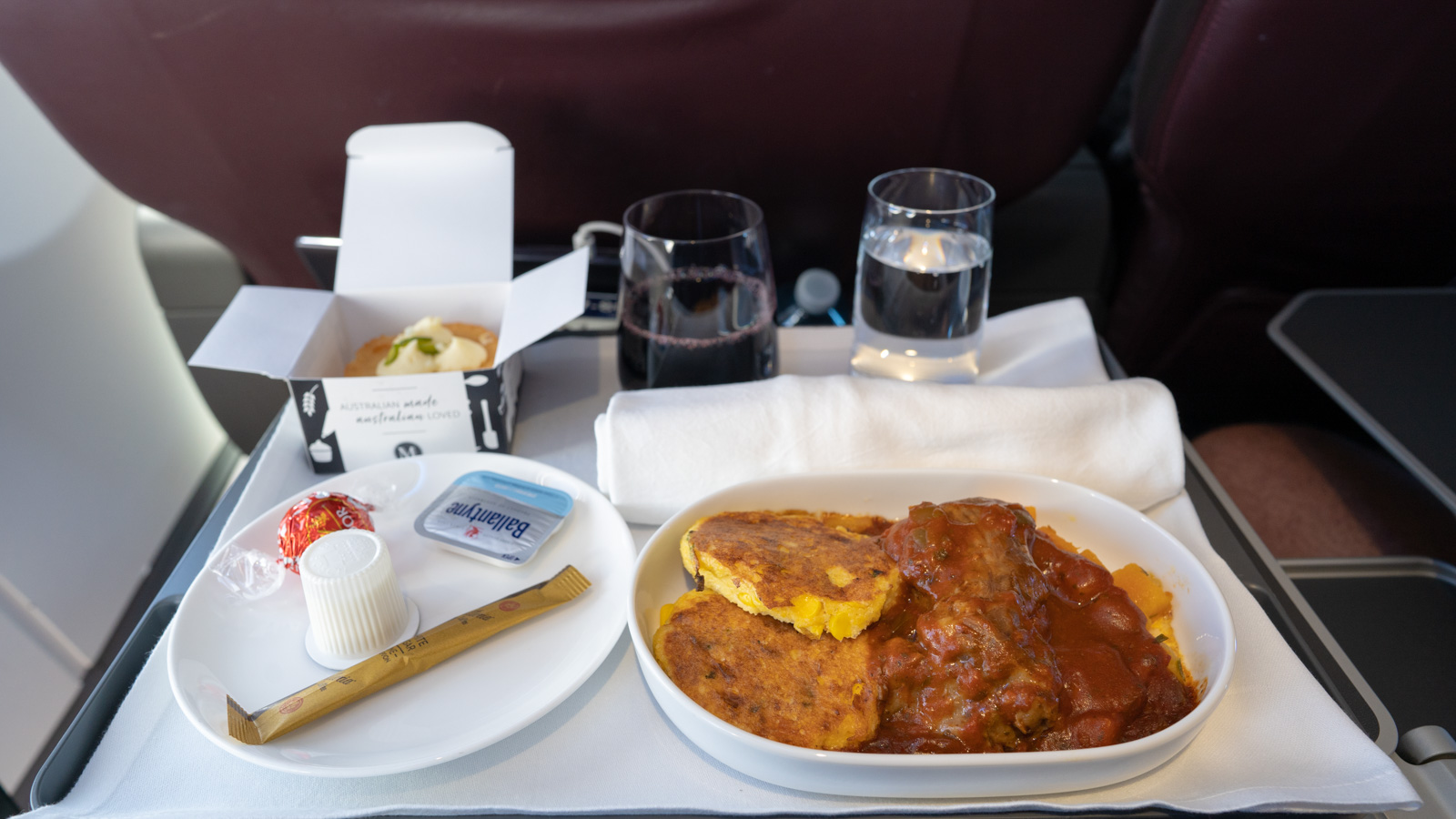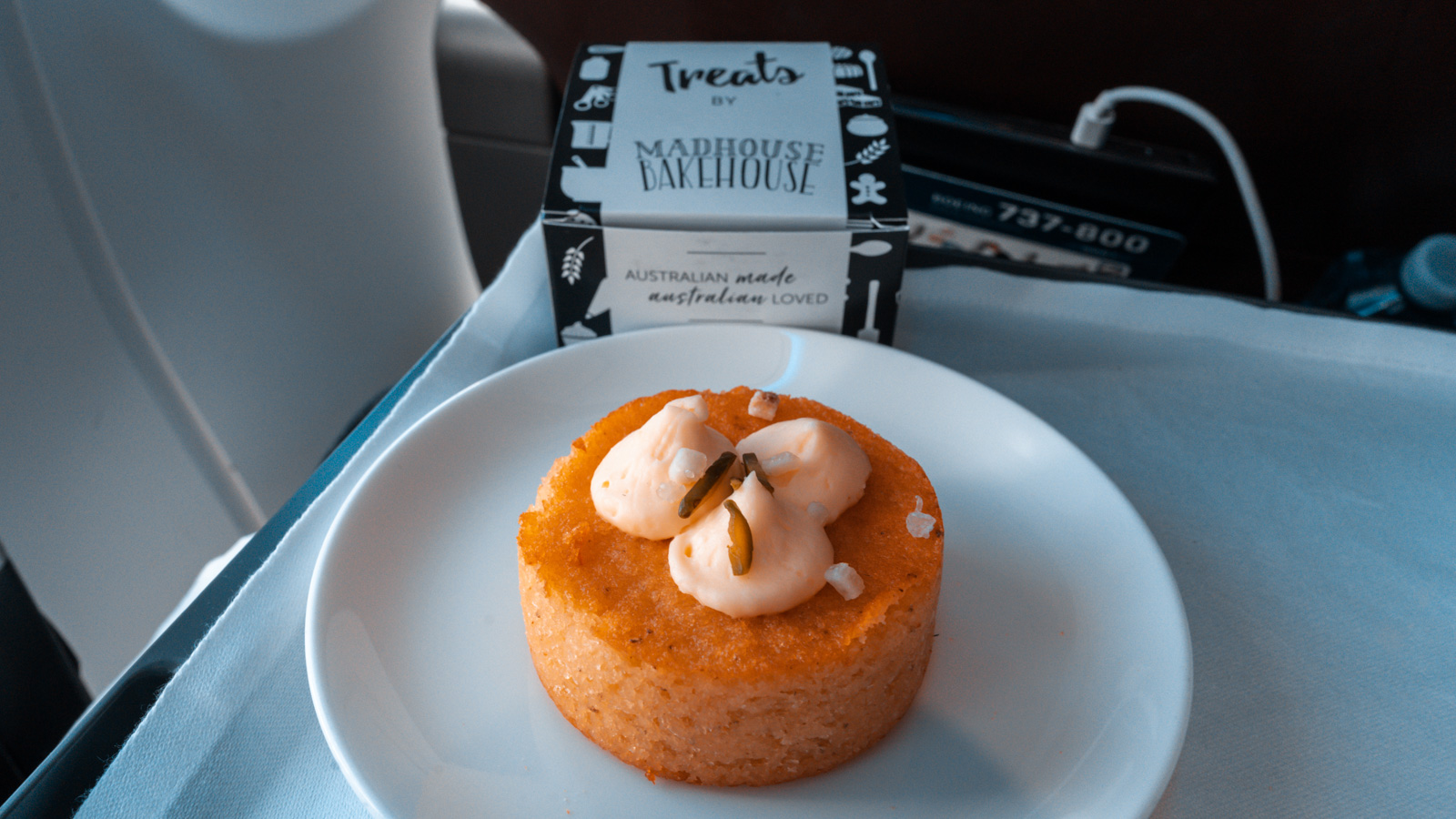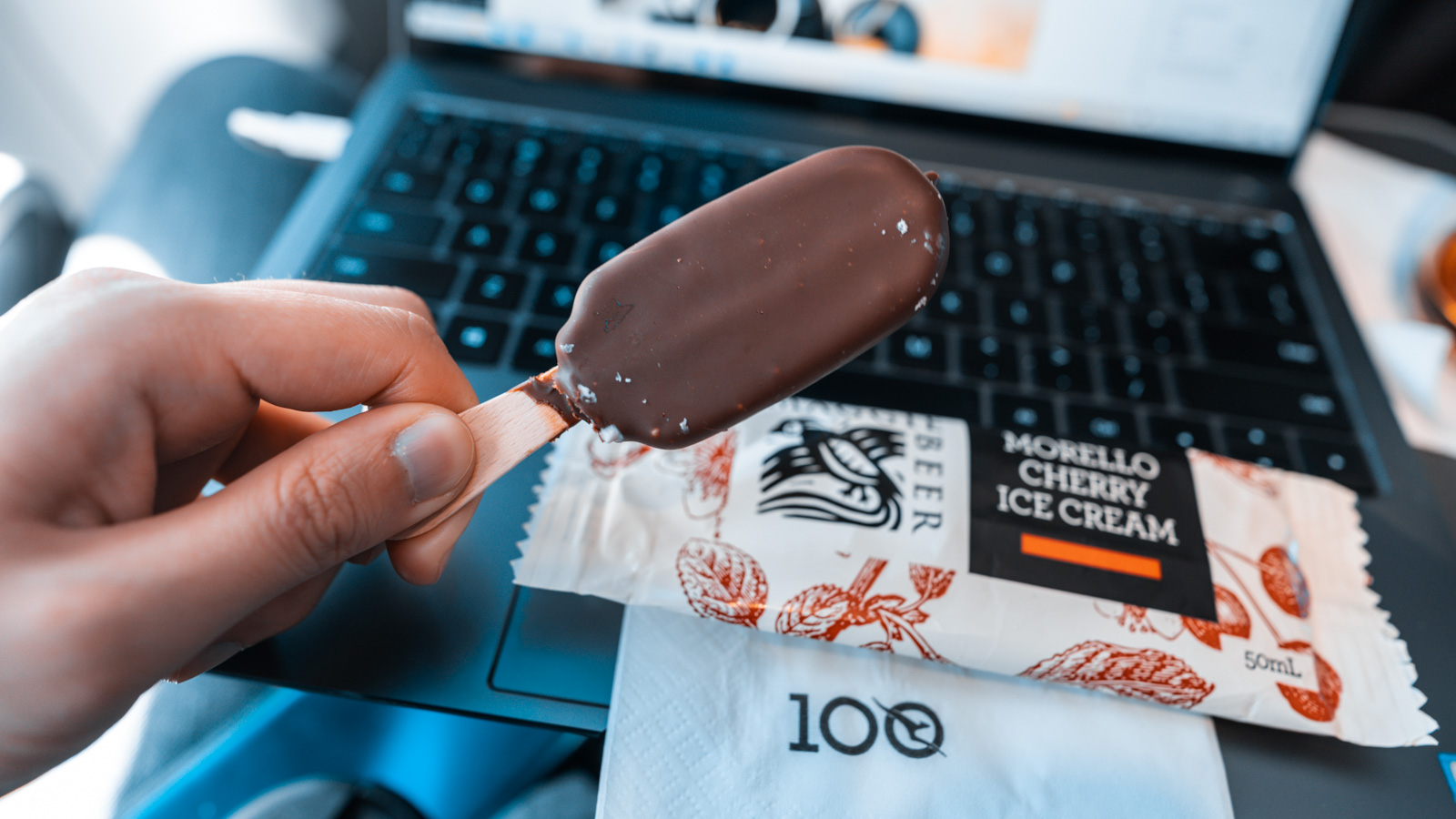 On the beverage front, you can expect decent orange juice, water, beers and wines on offer, plus soft drinks. At the time of writing, spirits haven't returned to the Business cabin, unfortunately.
I sample the 2015 Tall Vines Shiraz with my beef brisket. The drop of red is served chilled onboard, which I actually much prefer over room temperature. The cabin is hot, so the chilled shiraz is both refreshing and complementary to the tender, fall-apart brisket meat. One glass is enough though, or no more writing will be done!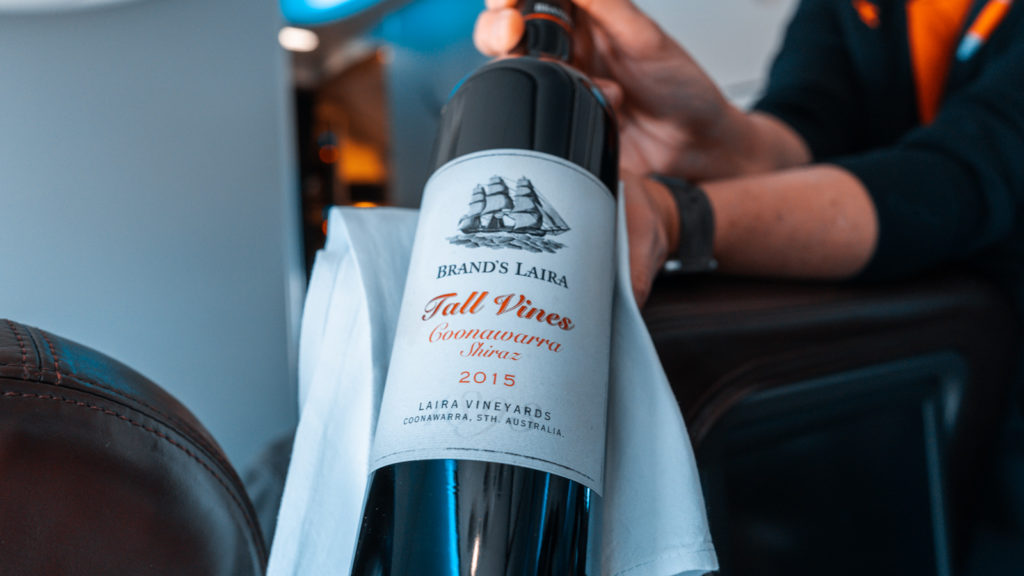 What inflight entertainment does Qantas Business have?
On newer Boeing 737s, Business Class seats have a personal seatback entertainment screen. Older jets will have wireless Q-streaming instead, and a spot to mount an iPad to watch content. Basic noise-cancelling headphones are provided, but I'd always suggest you bring your own.
If you do get in-seat screens on a Boeing 737, these are last-gen with poorer resolution and brightness. Wait until you fly in a Qantas Boeing 787 instead – now that's inflight entertainment. Regardless, it's a good way to kill a few hours on a flight. Qantas does make an effort to roster jets with in-seat entertainment on longer routes.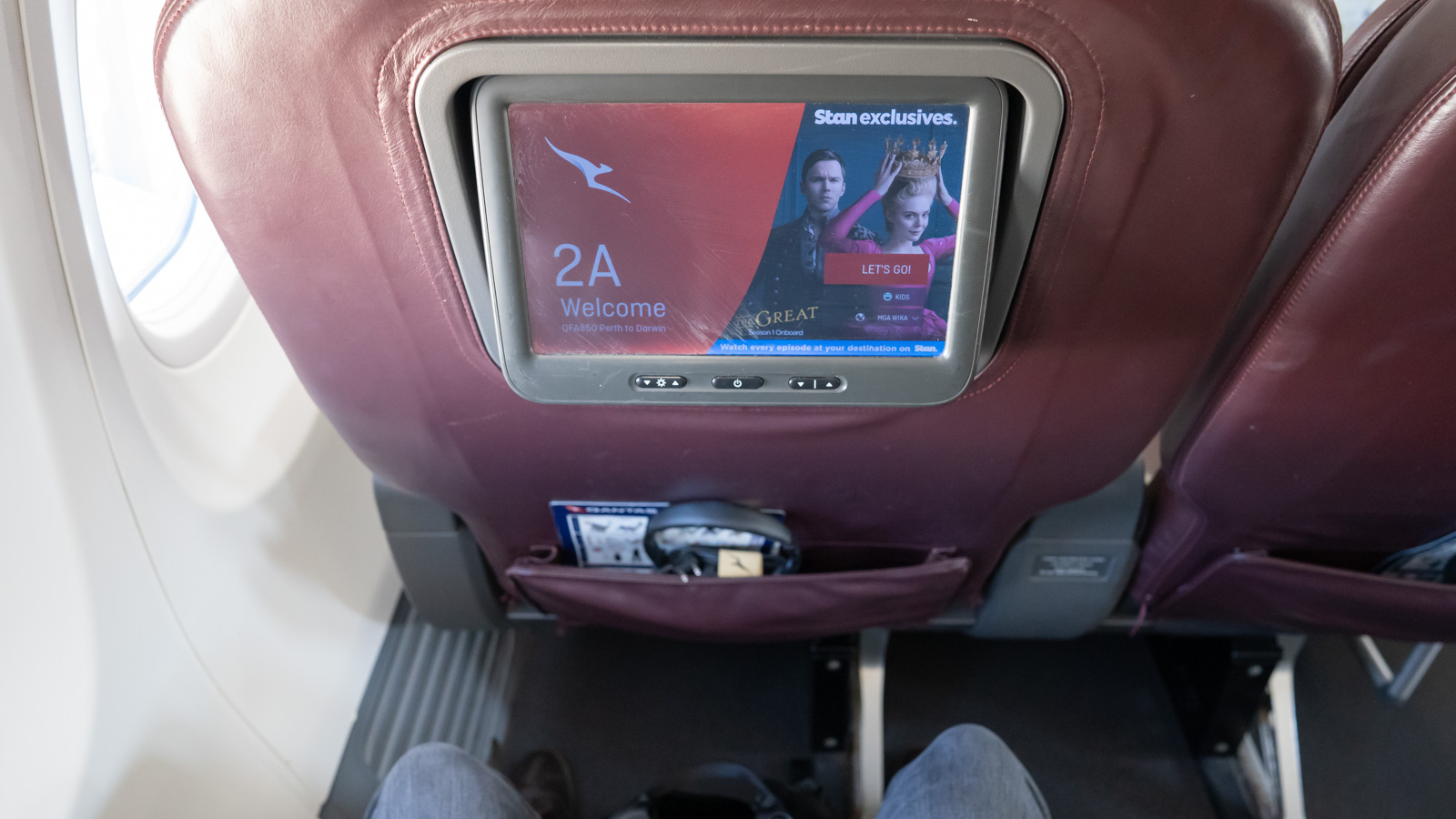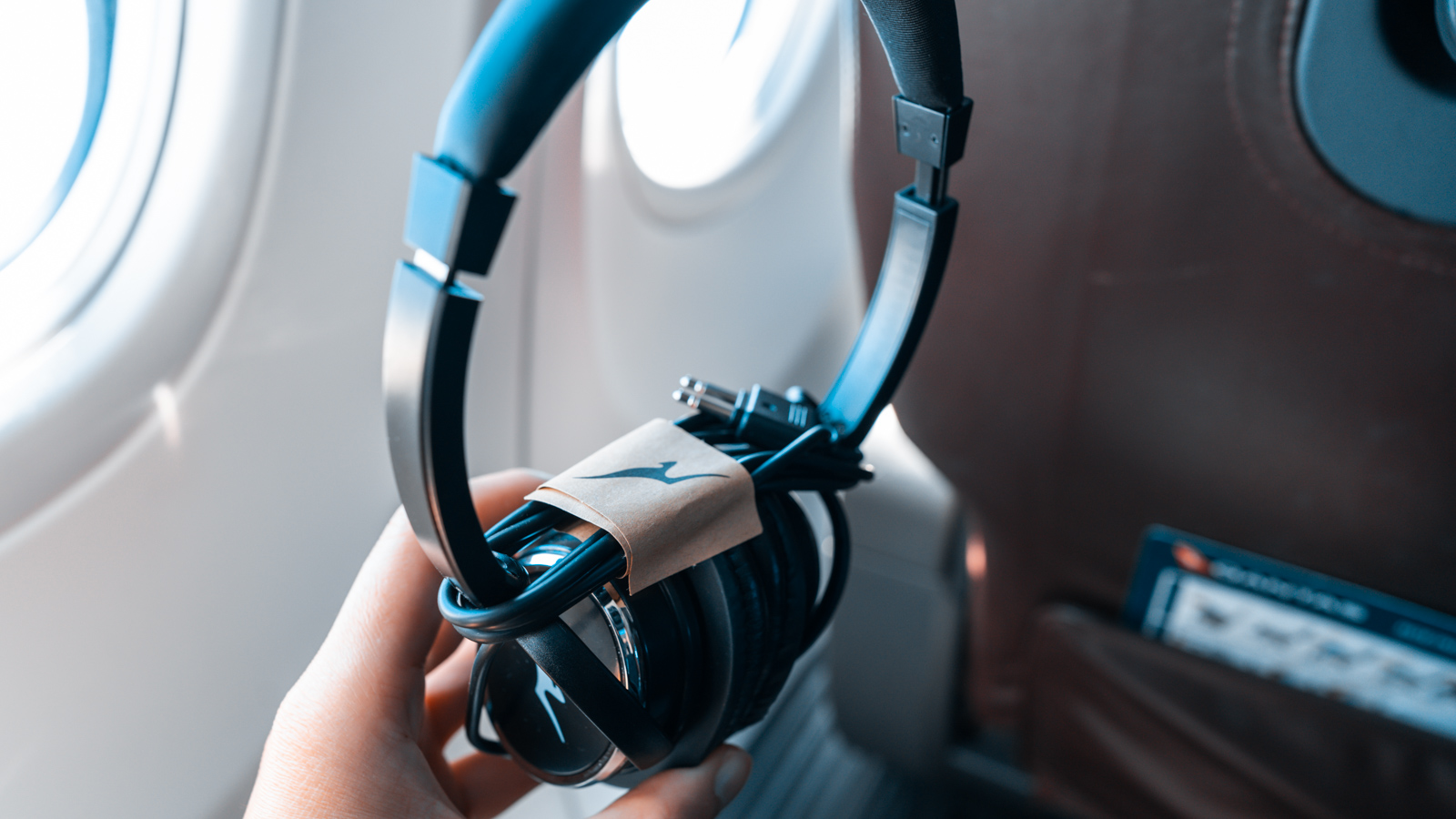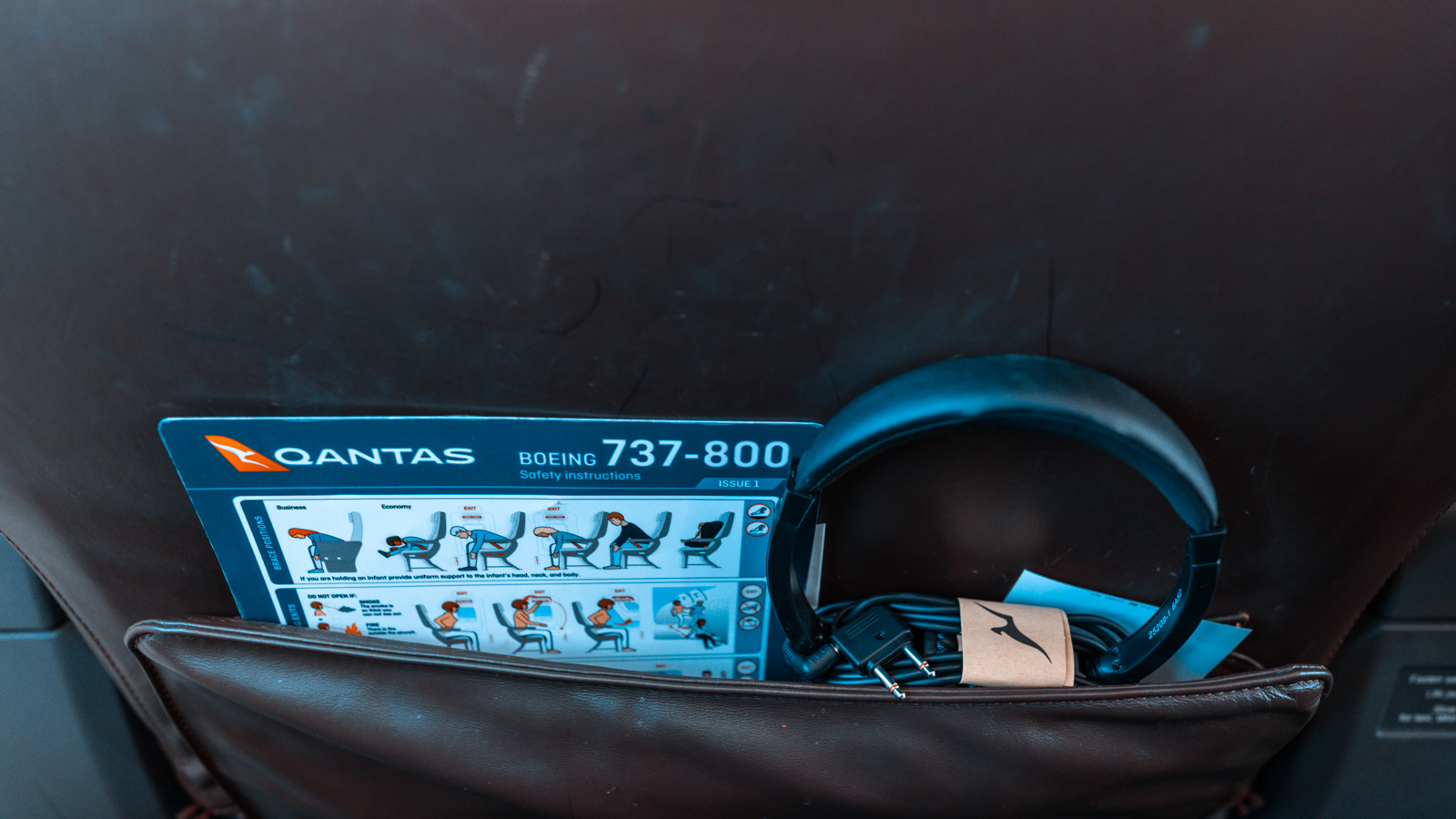 Regardless of how you watch the content, Qantas' domestic entertainment library is decent. You'll find a selection of Stan exclusives, recent-release movies, TV shows and more. No music, though.
The moving map runs on a loop and includes interesting stats on the flight if you like to follow along.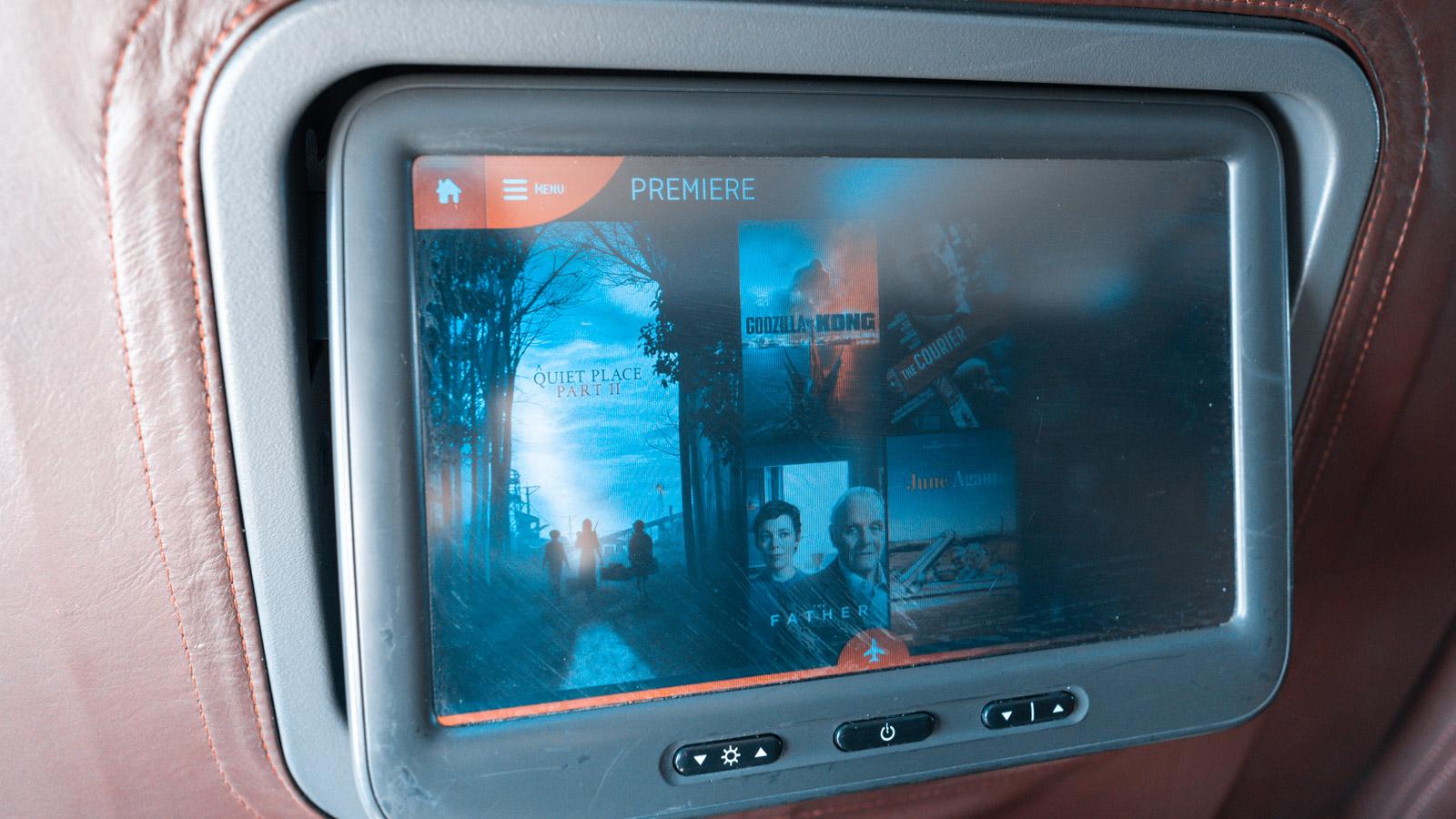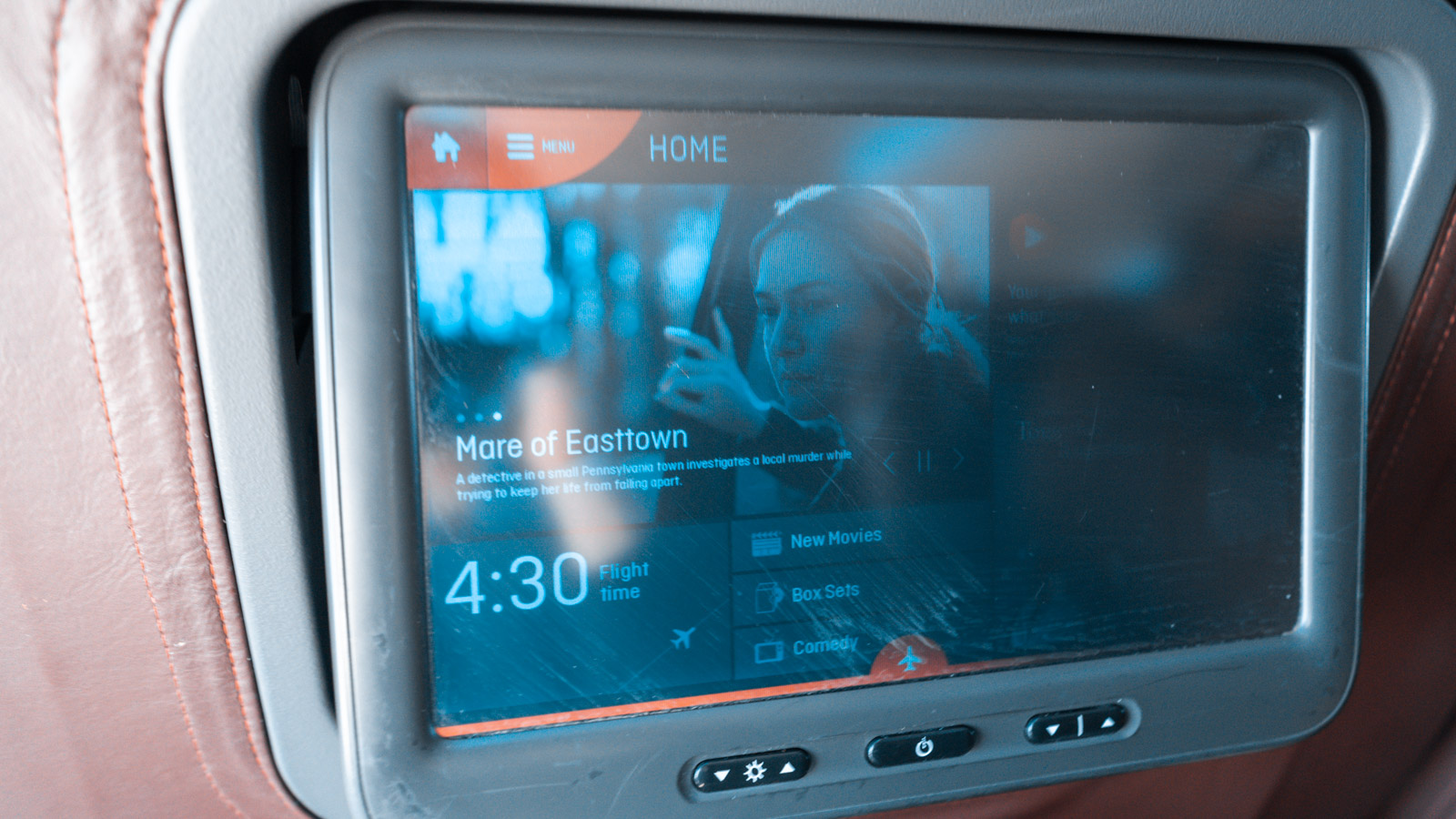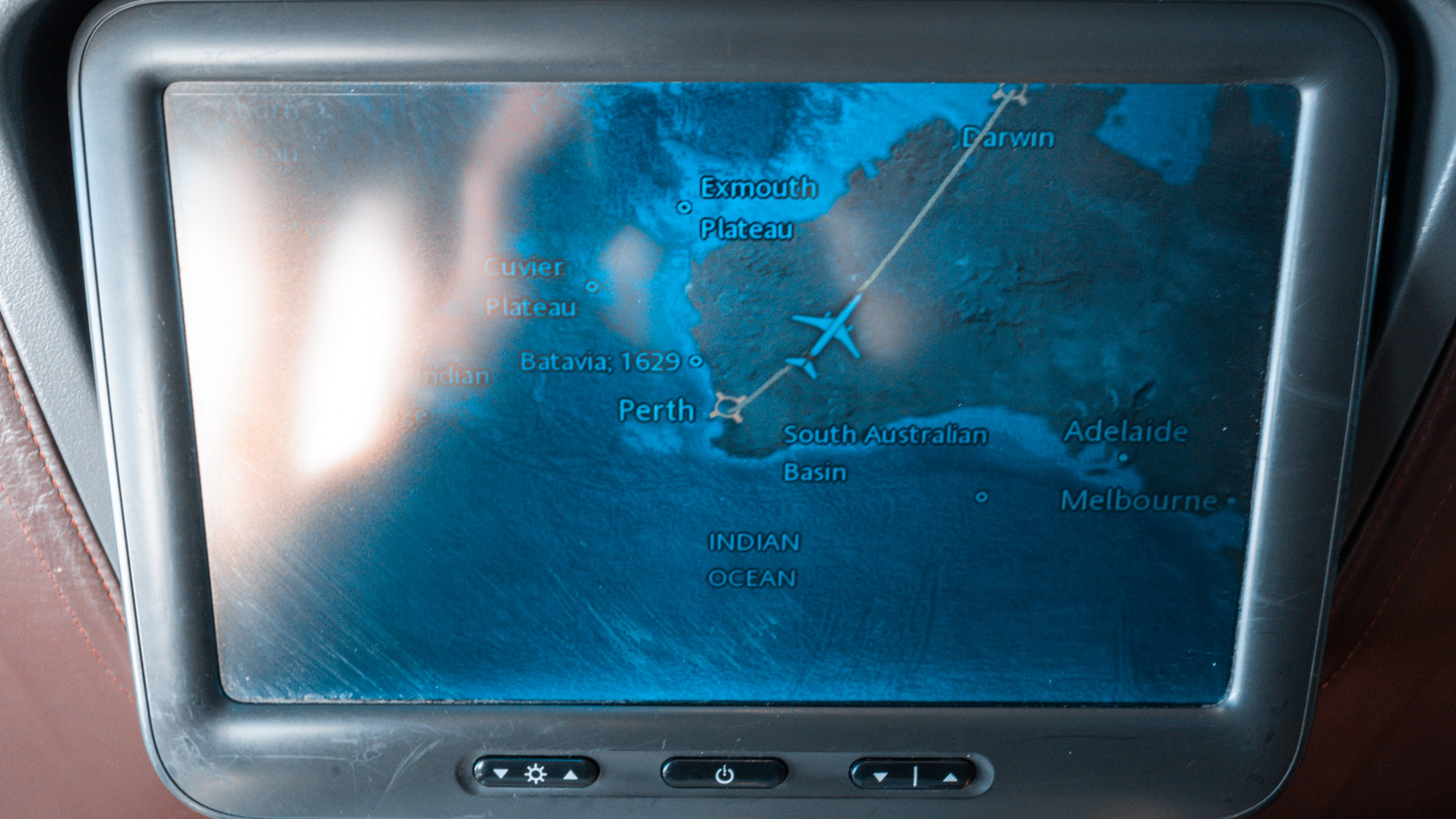 Most importantly, Qantas Boeing 737s have fast and free inflight WiFi, powered by Viasat satellites. This is available on most domestic flights, to all passengers. Just enable flight mode and turn WiFi back on to connect.
I ran a speed test (sorry, bandwidth). While the ping is understandably terrible at 708 ms – meaning you might notice some delays with live activities – downloads are decent at 14.5 Mbps. Upload speeds are somewhat tolerable at 1.09 Mbps. If those numbers don't mean much to you, it just shows that Qantas WiFi is fine for basic media streaming, browsing and social media use.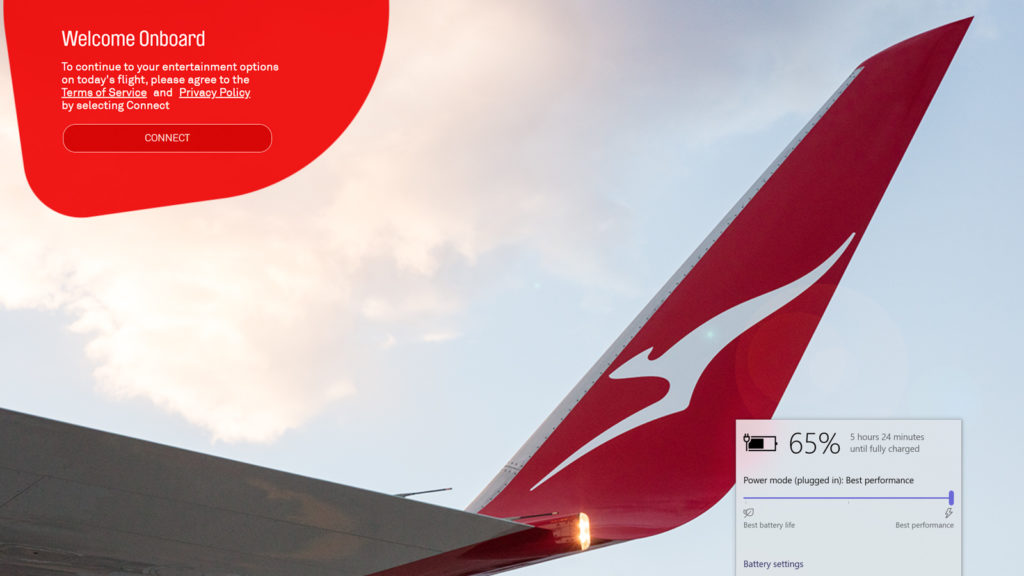 How do I redeem points for these flights?
The 5 main points programs that Australia-based travellers can use on Qantas flights are:
Curious how much it all costs? Here's a summary of how many points, miles or Avios you'd need for certain routes. Taxes are extra and will vary by program and route. Expect to pay AUD$40-$60 per person, each way.
| Route | Qantas | AAdvantage | Asia Miles | Avios | Alaska Mileage Plan |
| --- | --- | --- | --- | --- | --- |
| Sydney-Melbourne | 18,400 pts | 20,000 miles | 20,000 miles | 12,500 Avios | 20,000 miles |
| Brisbane-Cairns | 27,600 pts | 20,000 miles | 30,000 miles | 16,500 Avios | 20,000 miles |
| Darwin-Perth | 41,500 pts | 20,000 miles | 30,000 miles | 22,000 Avios | 20,000 miles |
| Sydney-Christchurch | 41,500 pts | 25,000 miles | 30,000 miles | 22,000 Avios | n/a* |
*Alaska Airlines Mileage Plan does not allow routings between Australia and New Zealand.
Are there any sweet spots?
British Airways Avios offers great value for short hops in domestic Business Class on Qantas flights within Australia. That's because the number of Avios you need is fairly low for these shorter flights.
For longer domestic and trans-Tasman flights, the region-based (rather than distance-based) award charts of AAdvantage and Alaska Mileage Plan come in handy. You'll pay a flat rate of miles regardless of the distance, so it makes sense for longer flights.
To get the ball rolling, check out our guide on how to search for reward space, primarily through the Qantas website. You may also be interested in using your Qantas Points to upgrade an Economy Class ticket bought with cash.
If you are purchasing a cash ticket on a Qantas flight and want to get the most value out of the points you'll earn, check out our guide on how to choose which program to credit your frequent flyer points to.
What lounges can I access with Qantas Business Class?
Qantas boasts an unrivalled comprehensive lounge network throughout Australia. If you're departing from Sydney, Melbourne, Brisbane, Perth or Canberra, you'll have access to the great Domestic Business lounges.
In any other cities or towns with a Qantas Club lounge, you'll still enjoy access to that as well.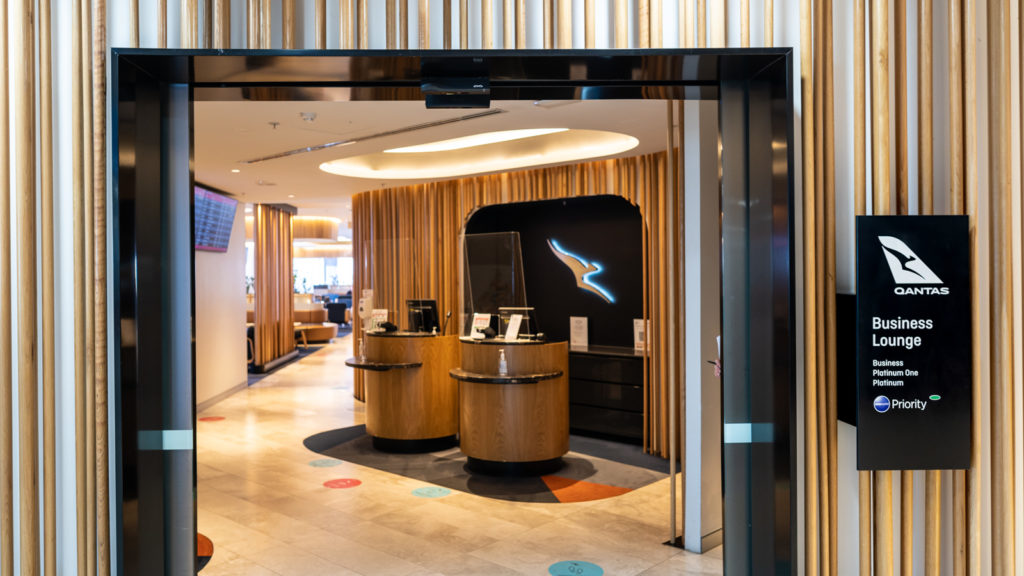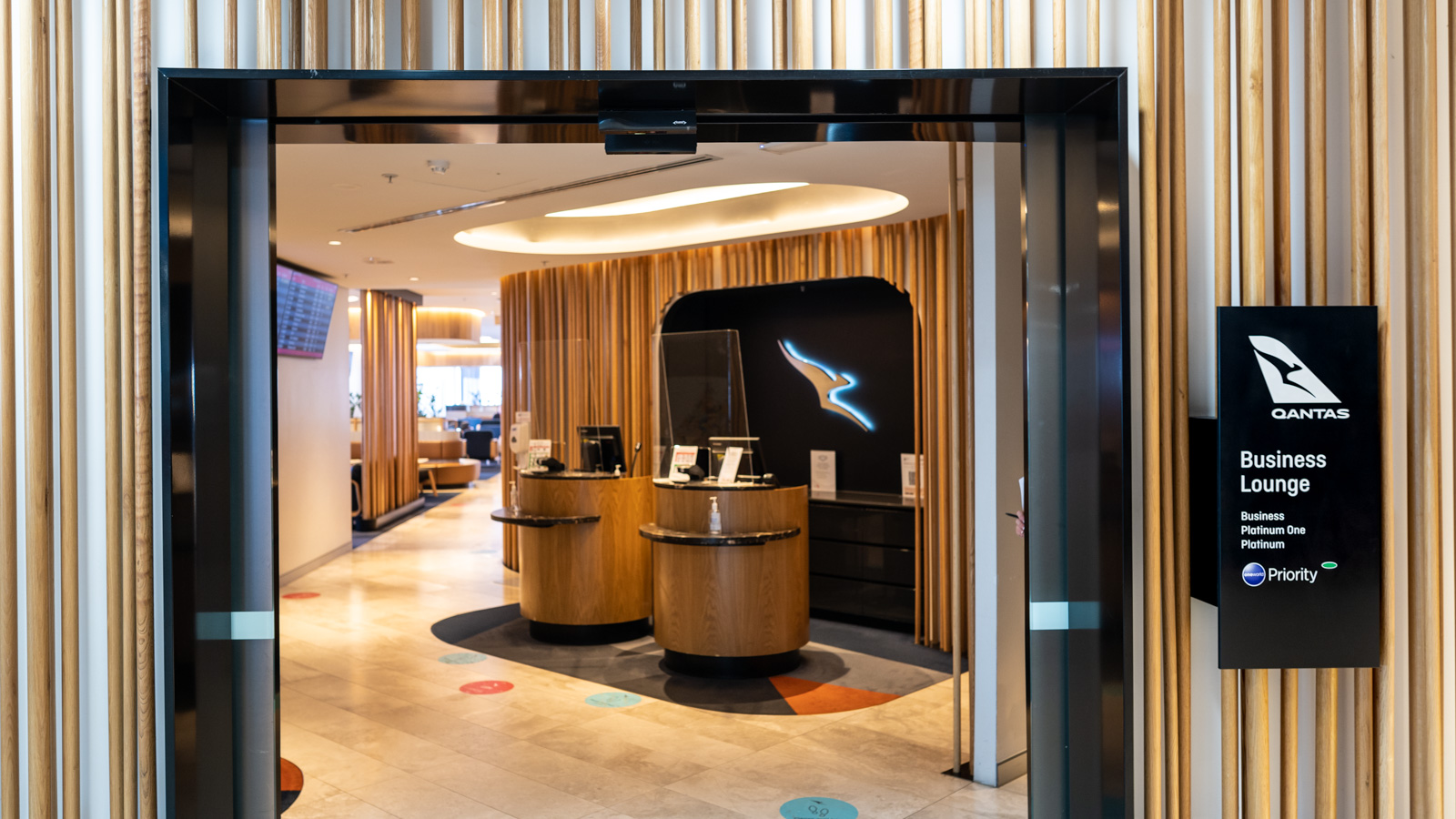 The quality of the food in a Domestic Business lounge is generally a cut above that found in the Qantas Club. Selected lounges (currently Perth, Melbourne and Brisbane) also have specialty options such as pizzas, Asian food and more.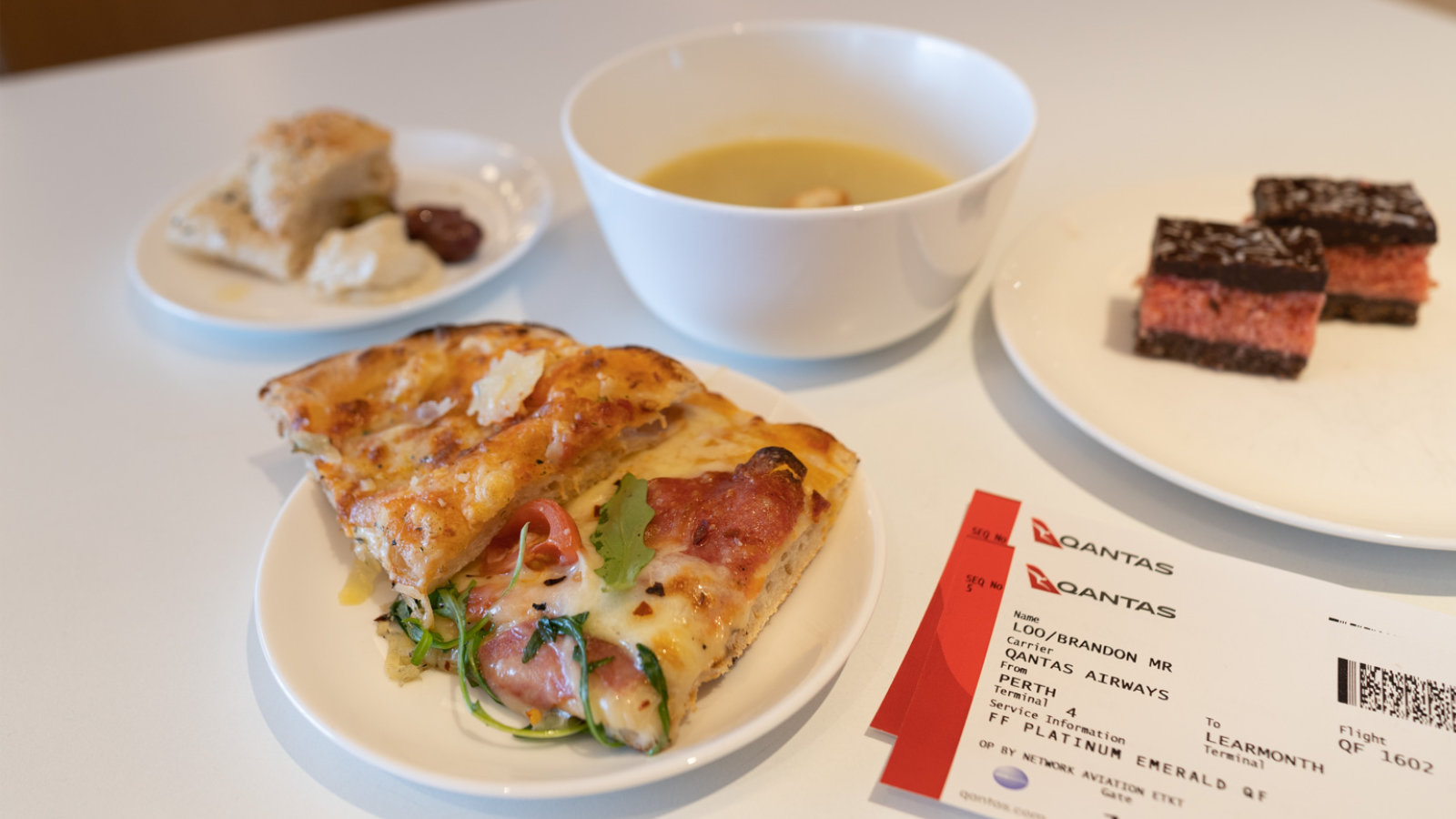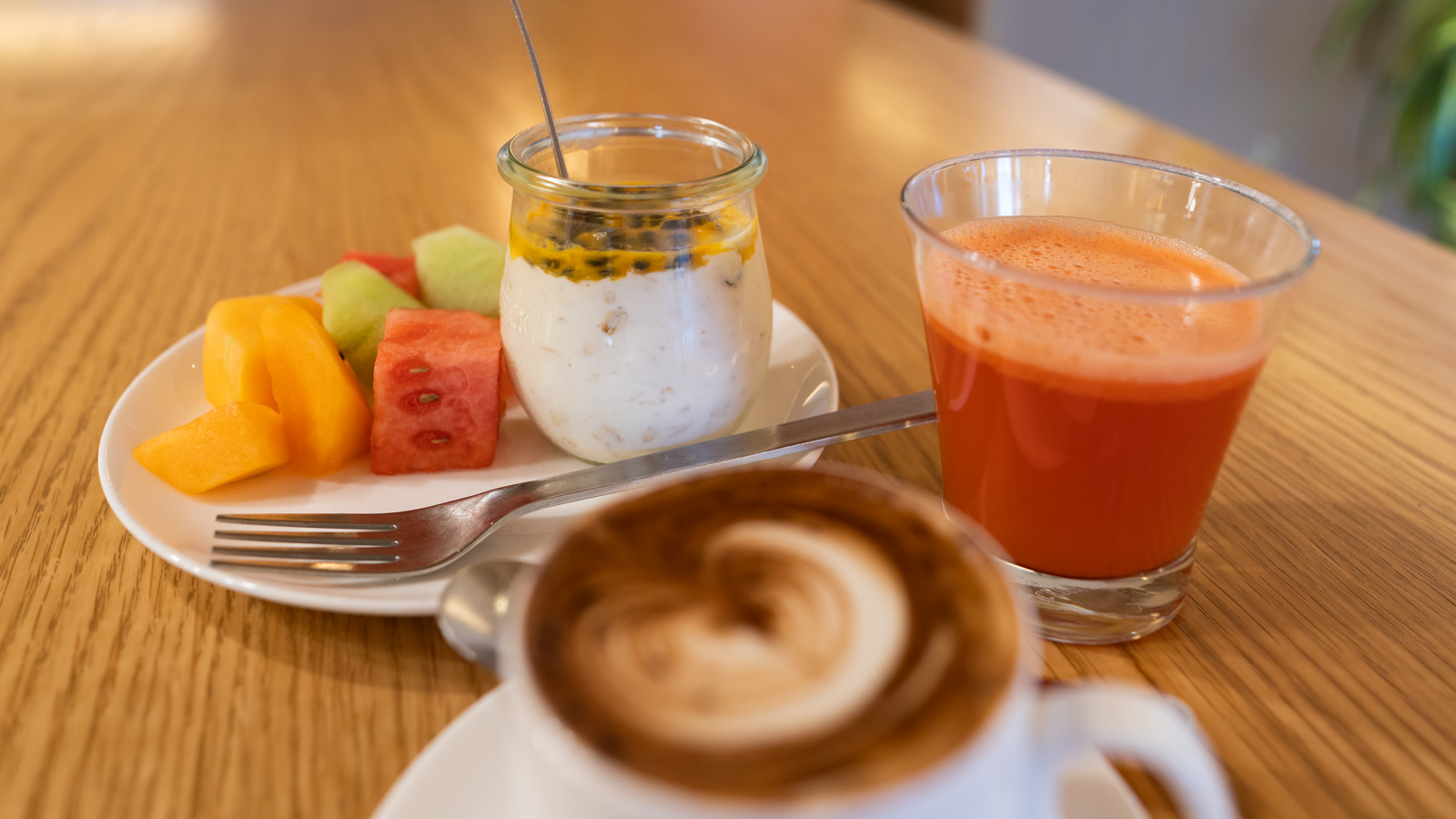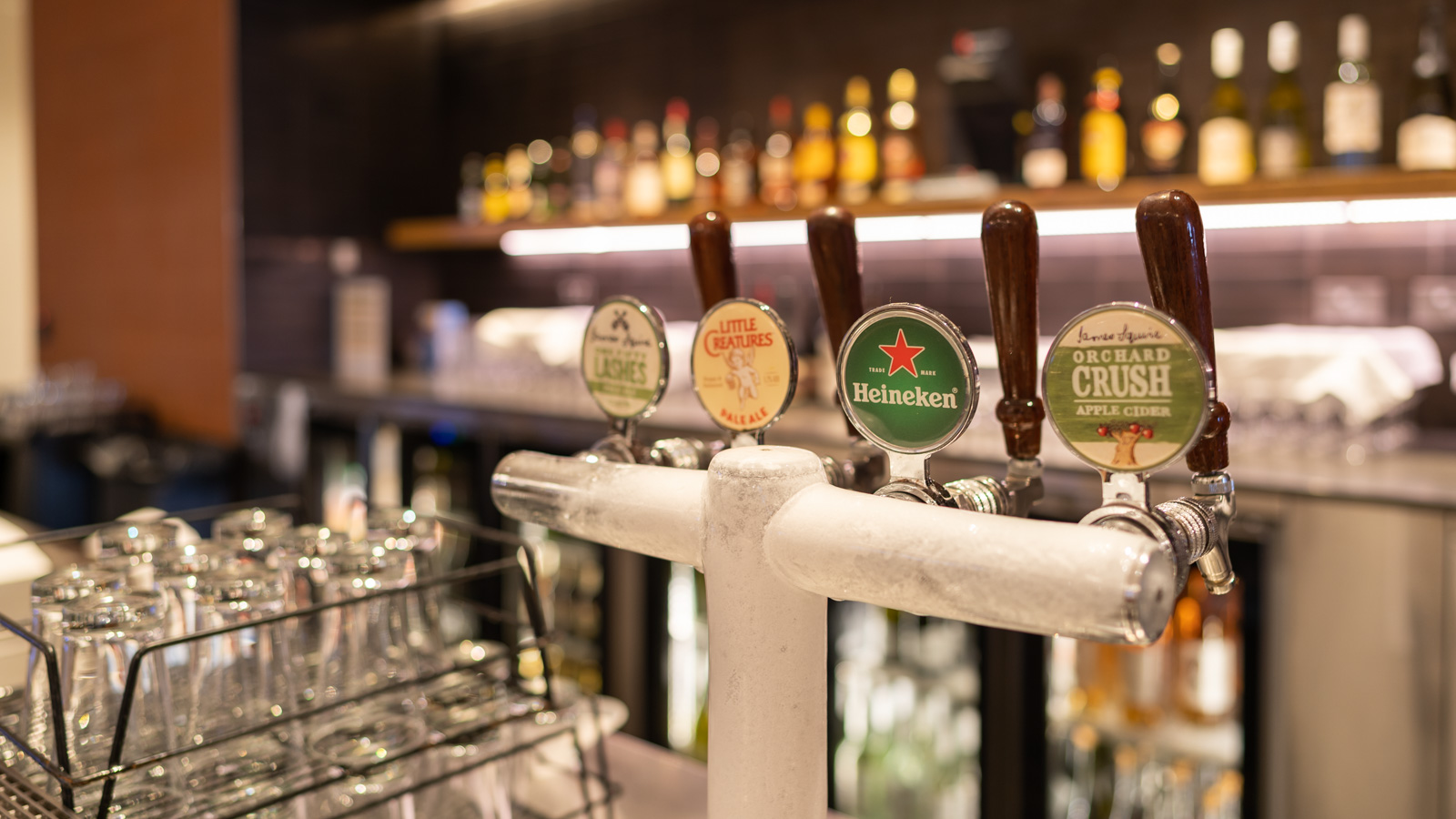 Summing up
Qantas Boeing 737 domestic Business Class is comfortable, overall. You do get more attention, space and perks to make the trip easier. Just keep your expectations in check compared to lie-flat Business Class seats on bigger jets.
Whether domestic Business Class is worth it or not is a complex question. Qantas Business is usually considerably more expensive than Economy, even on the Boeing 737. From a cash perspective (e.g. $300 in Economy or $1,499 in Business for a 4-hour flight), it might be a hard expense to justify.
But with points – or if work is paying, anyway – then Qantas domestic Business Class is a luxury that is within reach for many. I imagine that the people interested in upgrading to Boeing 737 Business Class are avid points collectors, with bigger balances to splurge with.
Compare that to occasional flyers who are saving each point for a great experience, and Qantas' Boeing 737 isn't likely to hit the spot. If that's you, keep on saving and wait for that lie-flat reward booking.
Most domestic trips probably wouldn't warrant the upgrade. But for times when you can afford it and really want the extra space and comfort, it's a great option to take advantage of.
Brandon travelled with Qantas on behalf of Point Hacks, which paid for the ticket with Qantas Points.
All photos are the author's own.
What's it like flying Qantas' 737 Business?
was last modified:
September 23rd, 2021
by