'Welcome, Mr Tobias Venus' isn't something I hear every day – unless I'm flying in a premium cabin, that is. But this is much more than an airline putting its best foot forward. Free-flowing Dom Pérignon, a shower in the sky and a cushy flatbed suite with all the trimmings (and then some) for a three-hour hop over the pond. This is the ultimate luxury for my flight from Sydney to Christchurch – in Emirates' lavish First Class suite.
And when you can fly up the pointiest of pointy ends for just $181 and 64,500 Qantas Points, the experience is much sweeter.
And why limit luxury to the sky? Christchurch is the ideal gateway to explore the hidden gems of New Zealand's South Island. Soaking in natural geothermal hot springs is my idea of a relaxing escape. Then throw in seal spotting in Kaikōura sprinkled with tasting some of the region's best wine, and you've got the quintessential South Island itinerary.
My partner Kris and I experience a delightfully luxurious weekend in New Zealand for under $850 per person. Yep, you read that right. This includes a flight in Emirates' swanky First Class cabin, secluded accommodation with breathtaking alpine views (did I mention the fireplace and private hot tub?), car hire to zip us around the small towns, and a short flight home in Economy. An unforgettable trip, all made possible with Qantas Points.
Check out the video below for a taste of my experience, or read on for the juicy details.
Flying high in Emirates First Class
The feeling that you're in for something special begins as soon as you enter the airport. Kris and I whizz through the priority check-in queue – a welcome perk when travelling through Sydney's busy international terminal.
My First Class ticket grants me entry to two lounges – Emirates' own lounge and the stunning Qantas International First Lounge. The latter greets us with panoramic views of the airport and Sydney's iconic skyline in the distance, setting the tone for a first-class trip.
But let's get to the flight itself. It may only be three hours from Sydney to Christchurch. But man, for those few short hours we feel like absolute royalty.
I settle into suite 1A with a glass of Champagne and the traditional Arabic coffee with dates – a staple of Emirates First Class. The show begins!
I'm a little uncomfortable at being the centre of attention, but I quickly warm to the idea that my every need is generously catered to by the friendly staff. This includes an incredible breakfast martini as a prelude to actual breakfast. I giggle like a little boy as my seat slides forward and the armrests drop to accommodate my elbows while I dine. Now that's comfort.
Meanwhile, the dedicated spa attendant prepares the in-flight shower for me. I'm in awe at how such a simple everyday experience can become the coolest thing in the world when done on a plane. The space is bigger than any bathroom I've had at home, complete with little packets of soap, cream, and even shaving kits. I contemplate having a shave, then remember I'm on a plane. I may be a high roller for two more hours, but I'm not rolling that dice.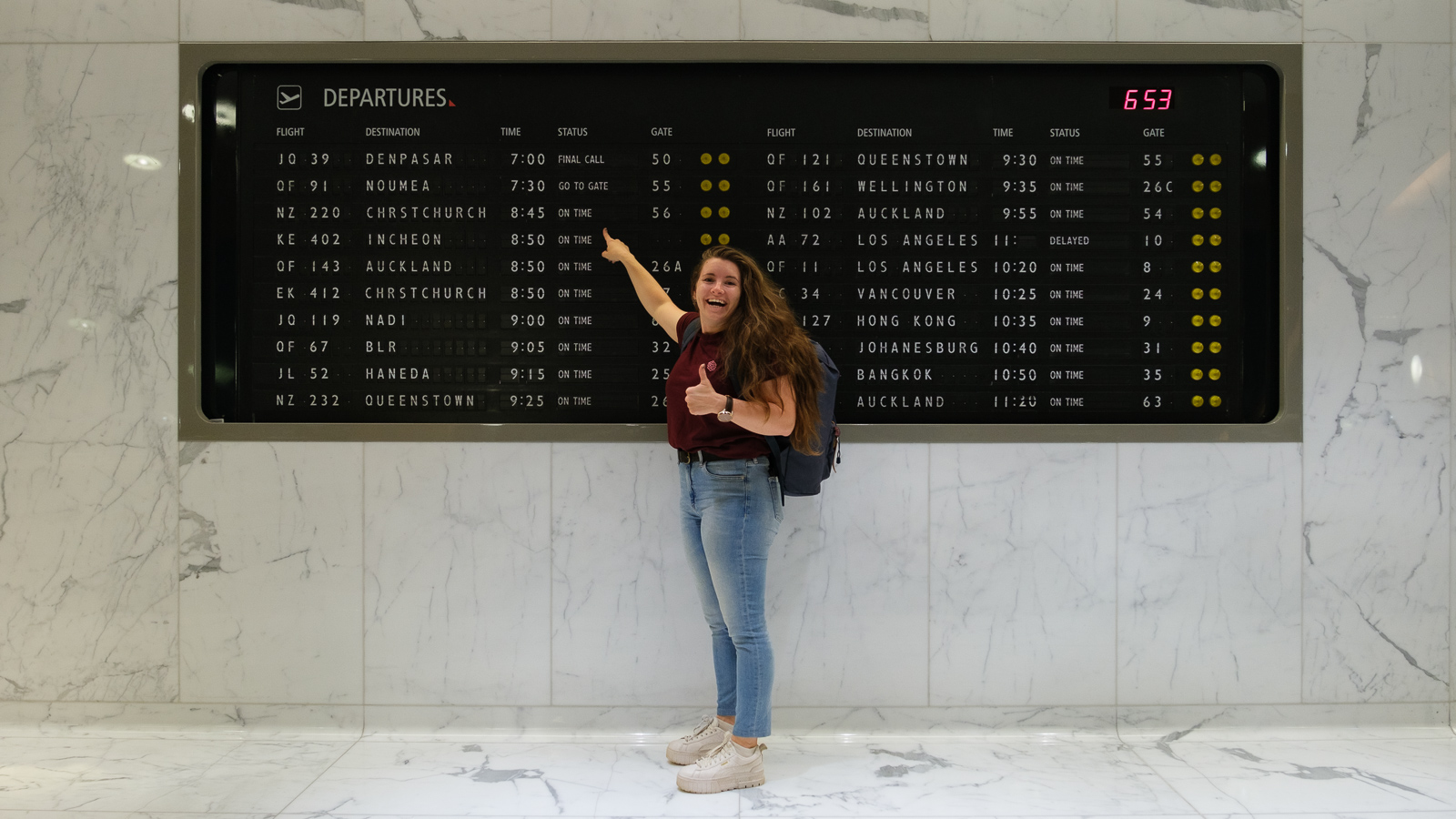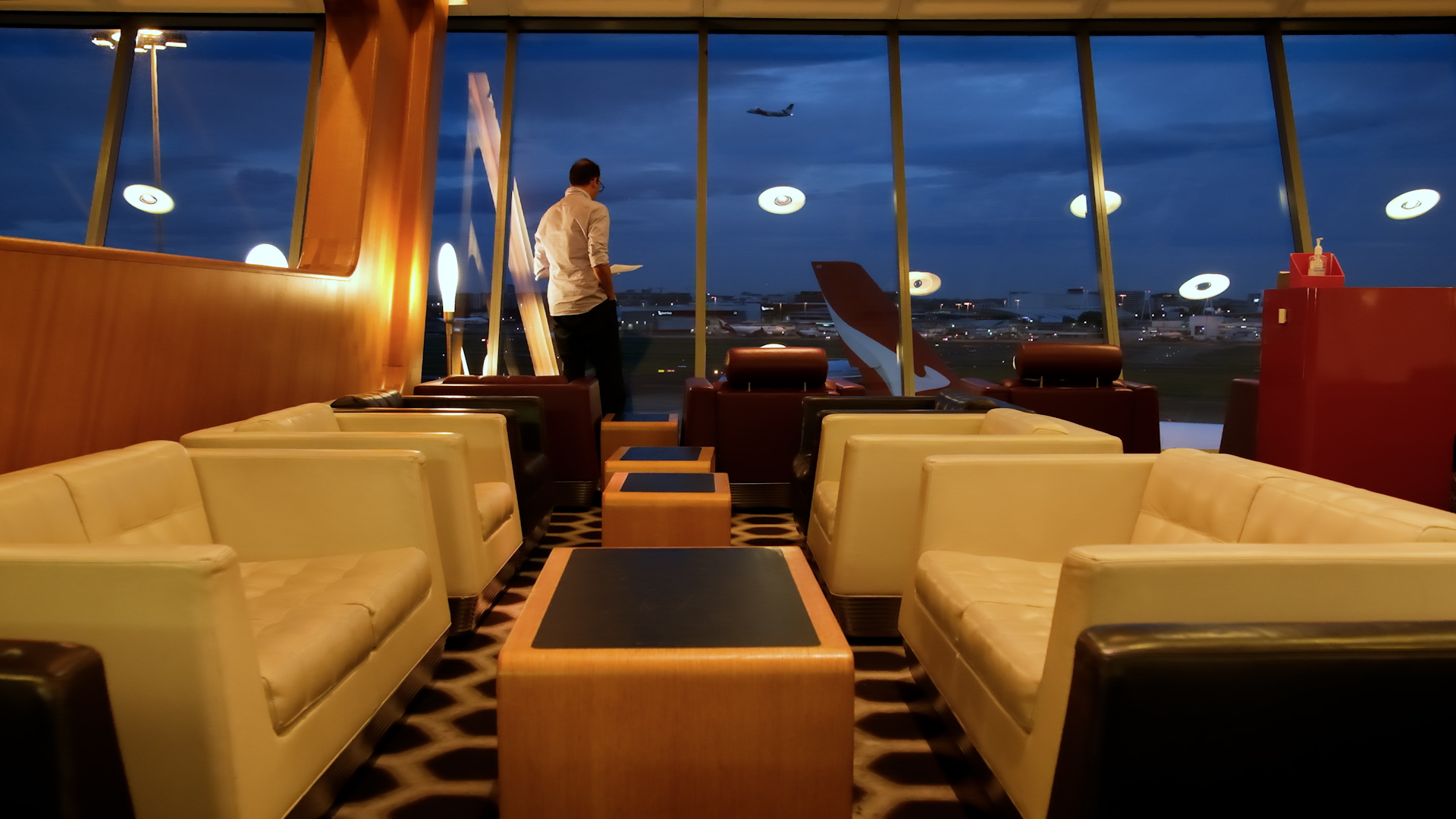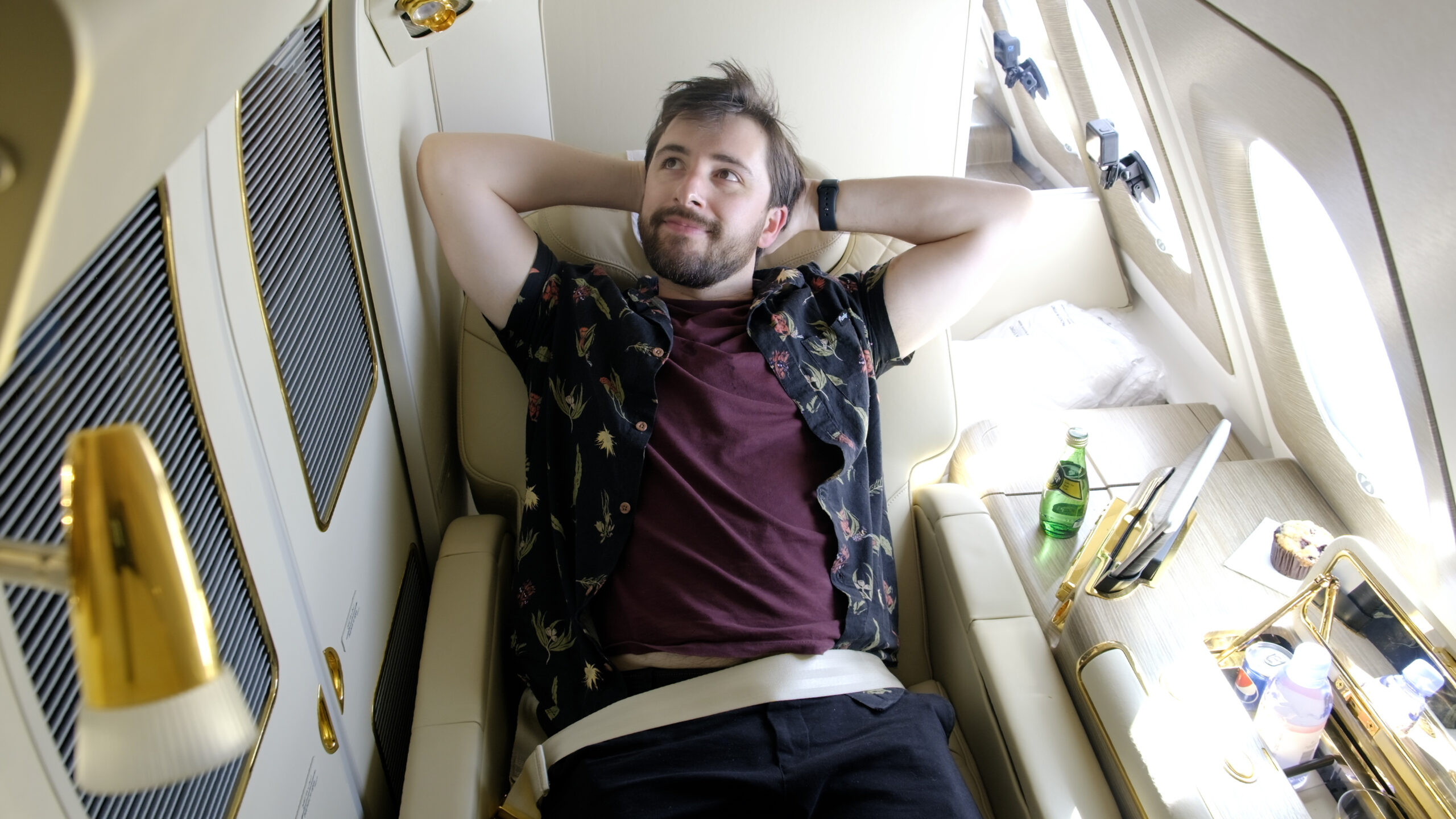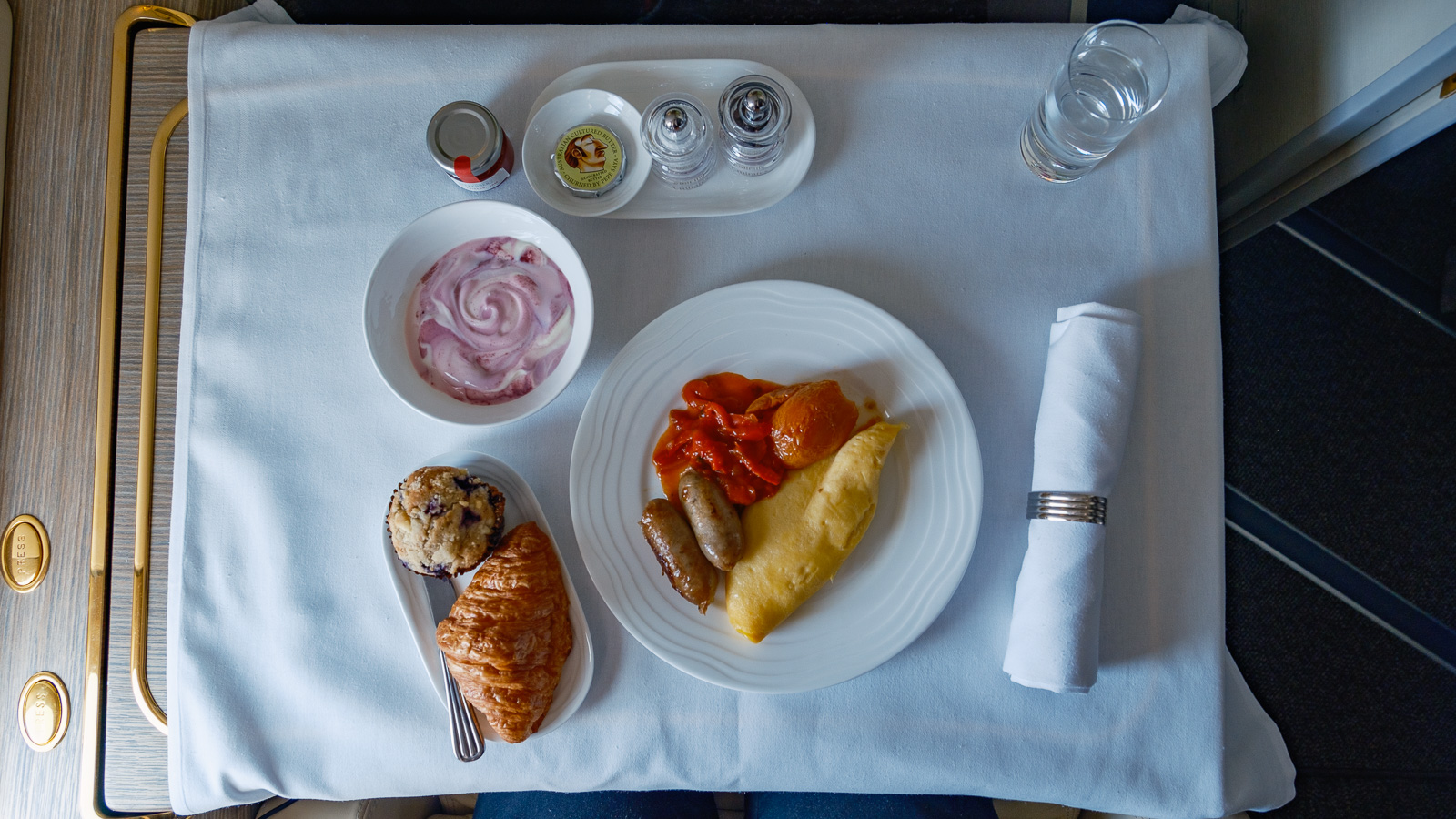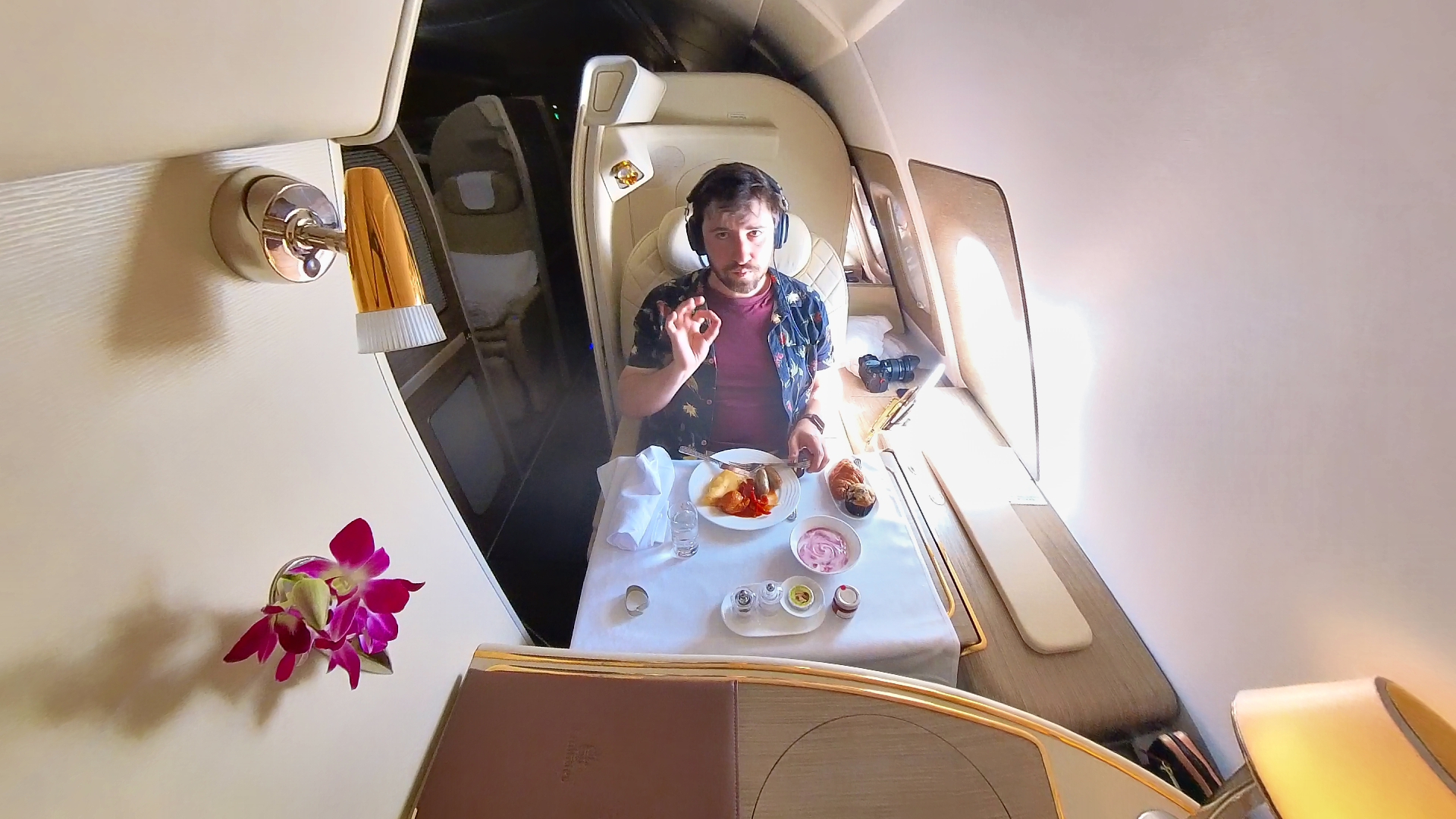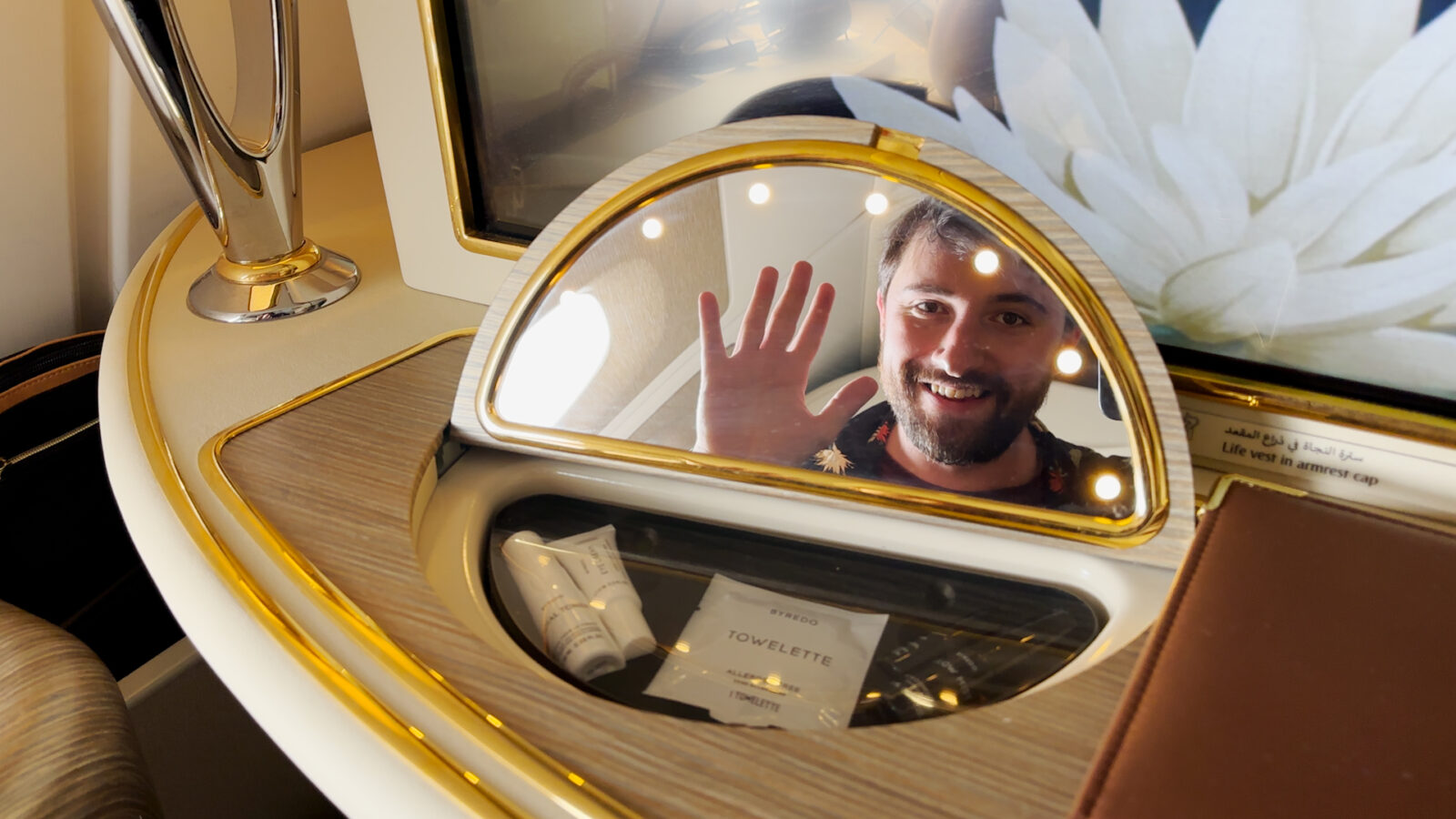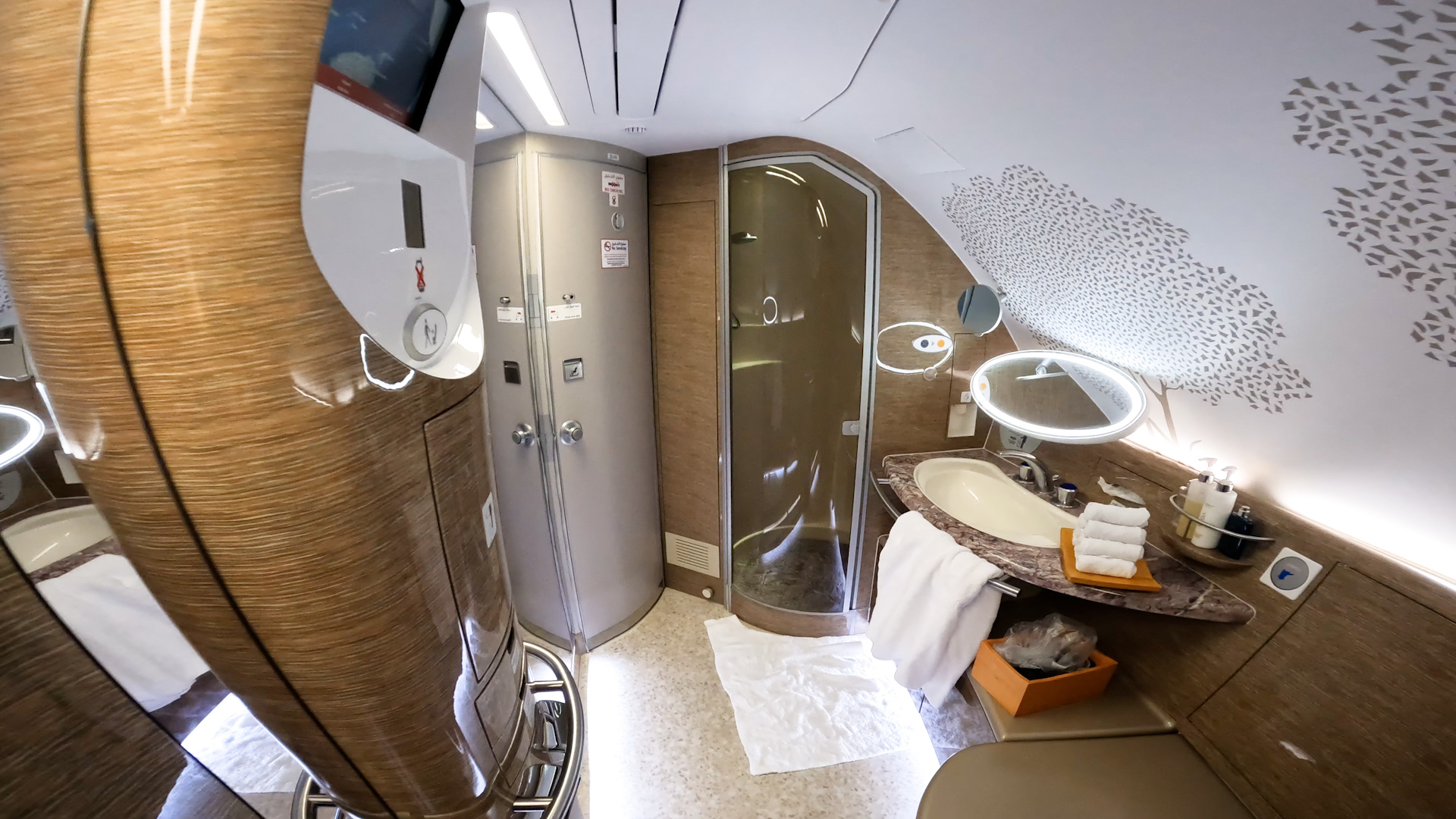 Exploring the nooks and crannies of my suite makes me feel like I'm partaking in an Easter egg hunt in the sky. An Emirates notebook and pen are tucked away in the drawer, and they're mine to keep. Great, I love free stuff. Skincare products are hidden under a pop-up mirror. Also mine to keep! And there's enough legroom to fit my entire camera bag and still be able to wildly wave my legs around. Because when you're bestowed with this much space, why not?
As we descend into Christchurch, I can't help but feel happy, pampered and incredibly full. I wonder if I'll ever be able to fly Economy again. It certainly doesn't feel like I've flown for three hours and covered 2,000 kilometres across the Pacific. Rather, I feel like I've spent time relaxing in a private day spa crossed with a high-class hotel. Emirates really knows how to make you feel special.
Whiplash hits me square in the face as I step off the plane and straight into customs. Here, I'm just regular Toby again rather than the esteemed 'Mr Tobias Venus'. I join the baggage line with everyone else, with plans for my next First Class flight already simmering in my mind.
You can watch a snippet of my in-flight experience below, or keep reading to see what we got up to during our weekend away.
Exploring Hanmer Springs
Christchurch is the perfect entry point for our relaxing weekend away. But we're skipping the city sights in favour of the dreamy Hanmer Springs. This alpine town is best accessed by road – about a two-hour drive from Christchurch. So after a short shuttle bus ride to Snap Rentals, we bundle into our rental car and hit the road.
The Canterbury region's Alpine Pacific touring route stretches north to the secluded Braemar Lodge, our home for the next two nights. It's the perfect setting for a romantic getaway. Glass windows cover the entire north face of our room, offering an unobstructed view of Hanmer Spring's glorious snow-capped mountains. The sounds around the lodge seem to move in tandem with the sun. Later, a stillness washes over the town as dusk hits and the lights in the distance glisten. Pure bliss.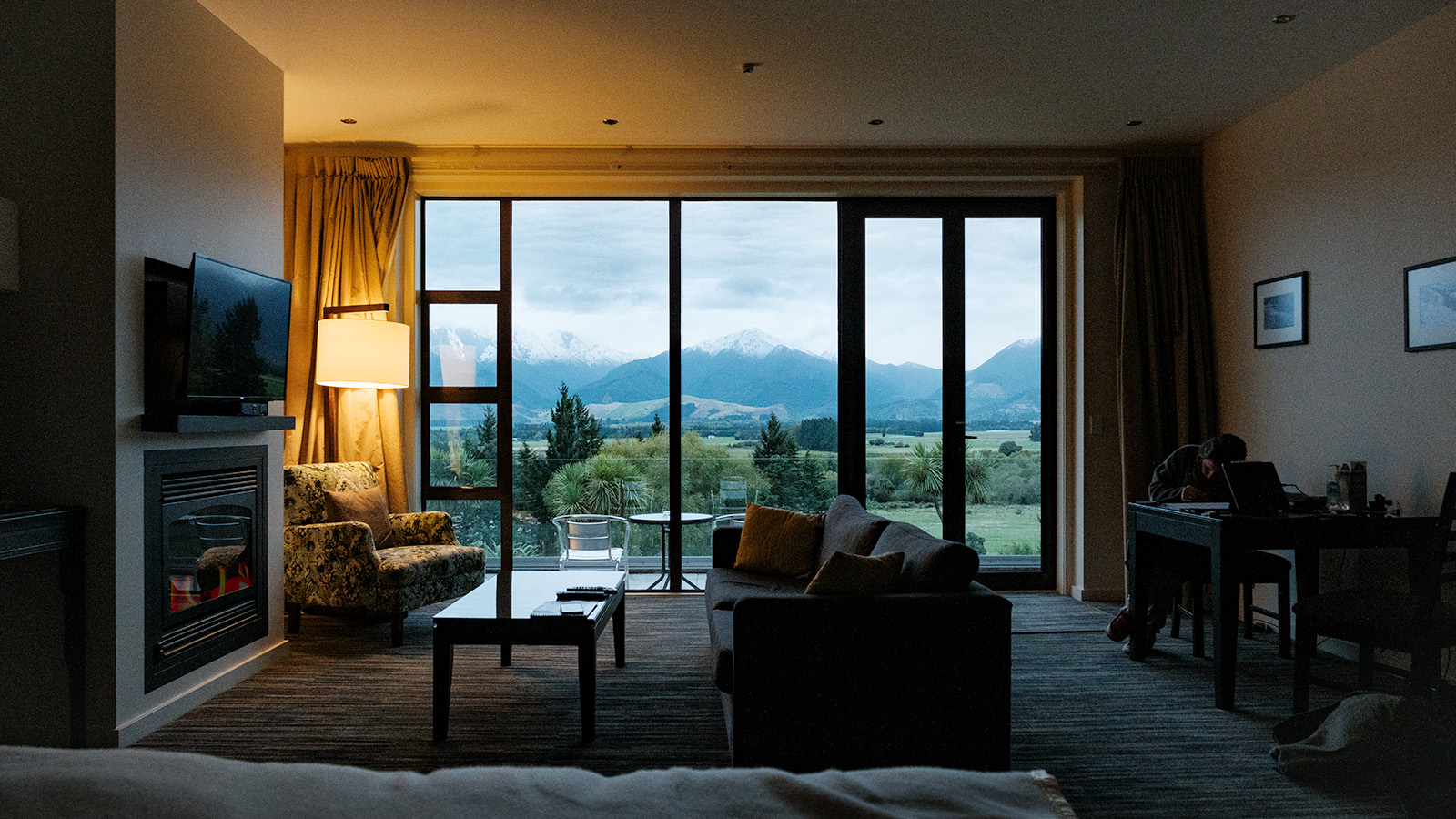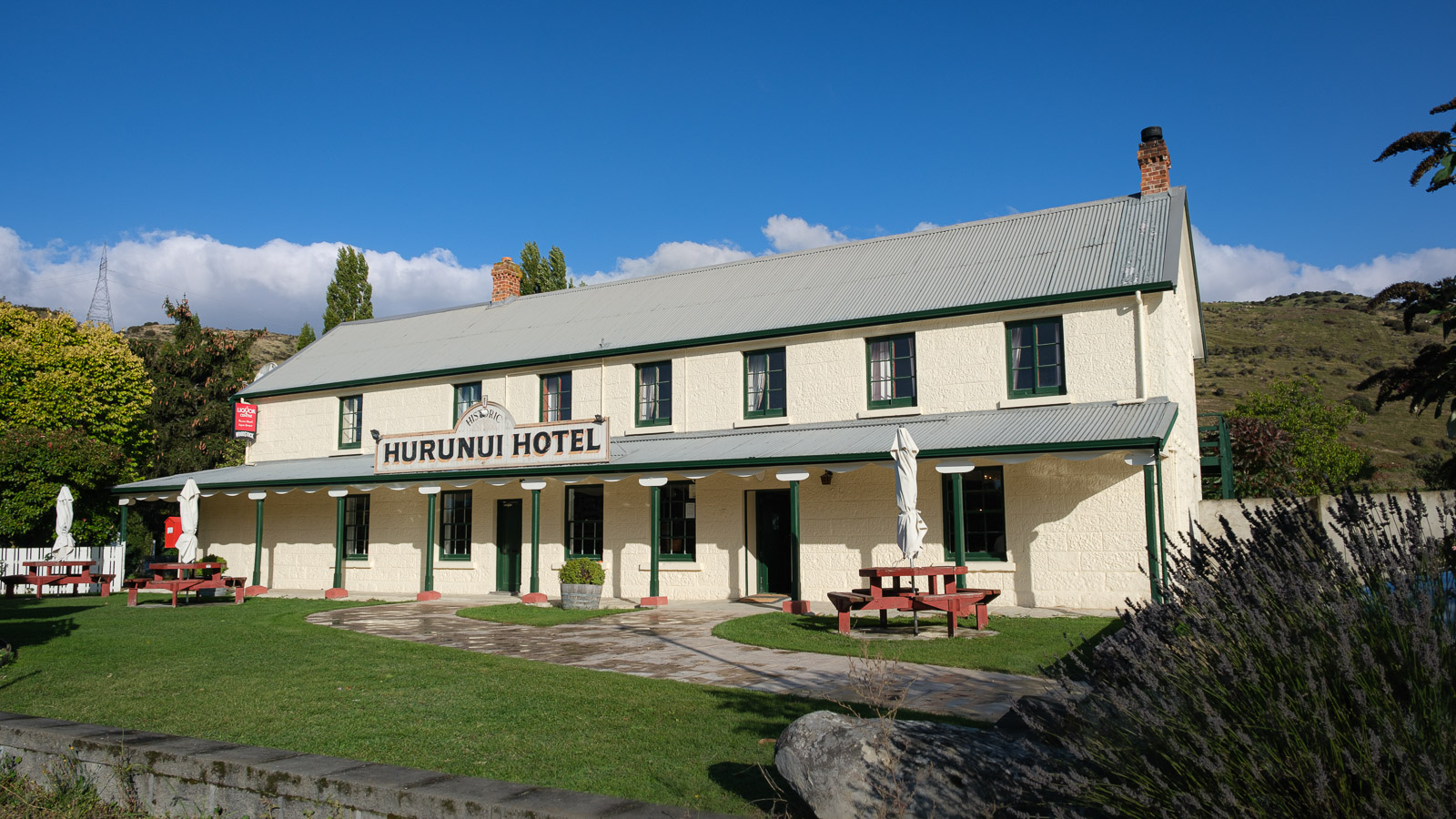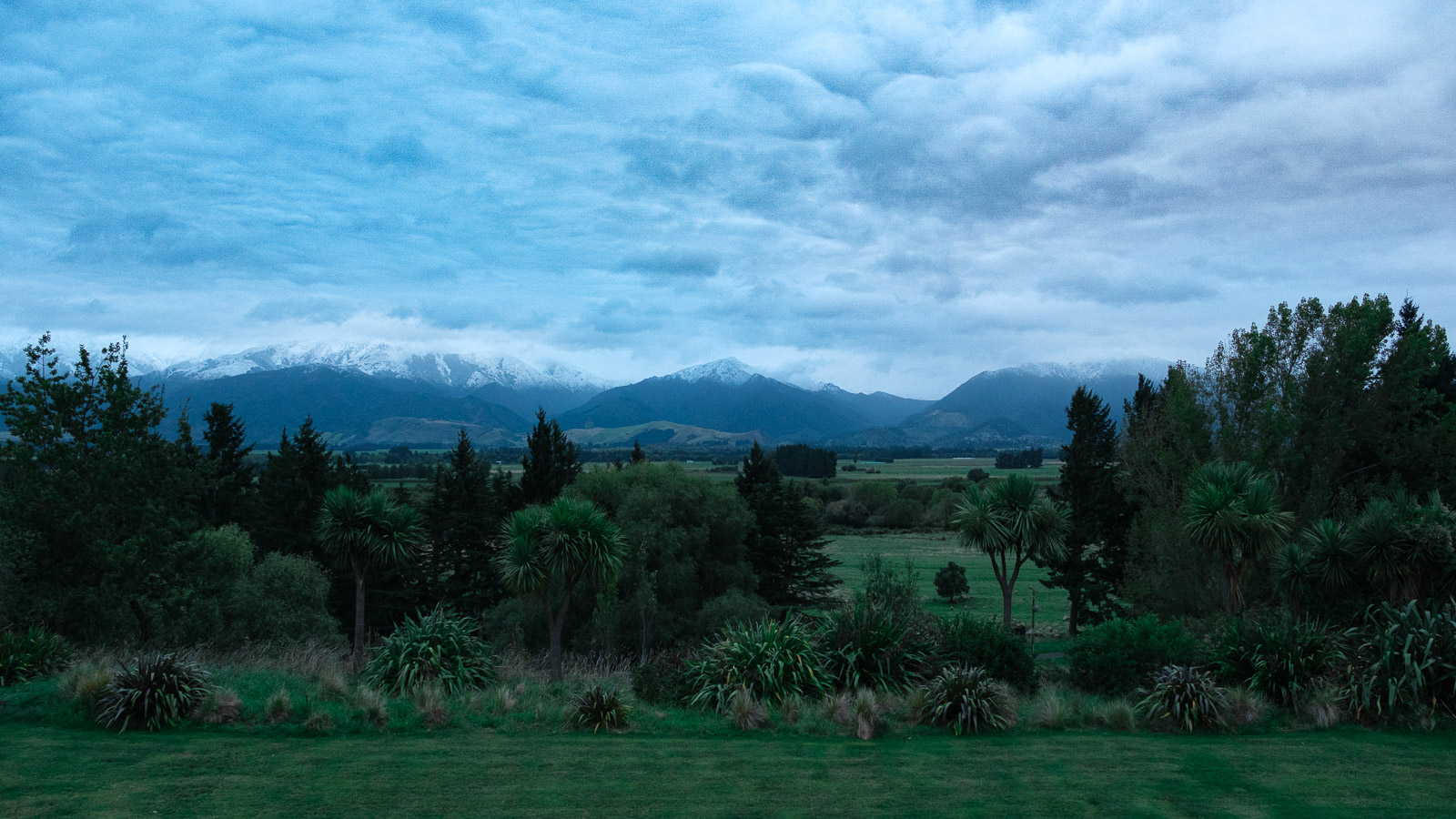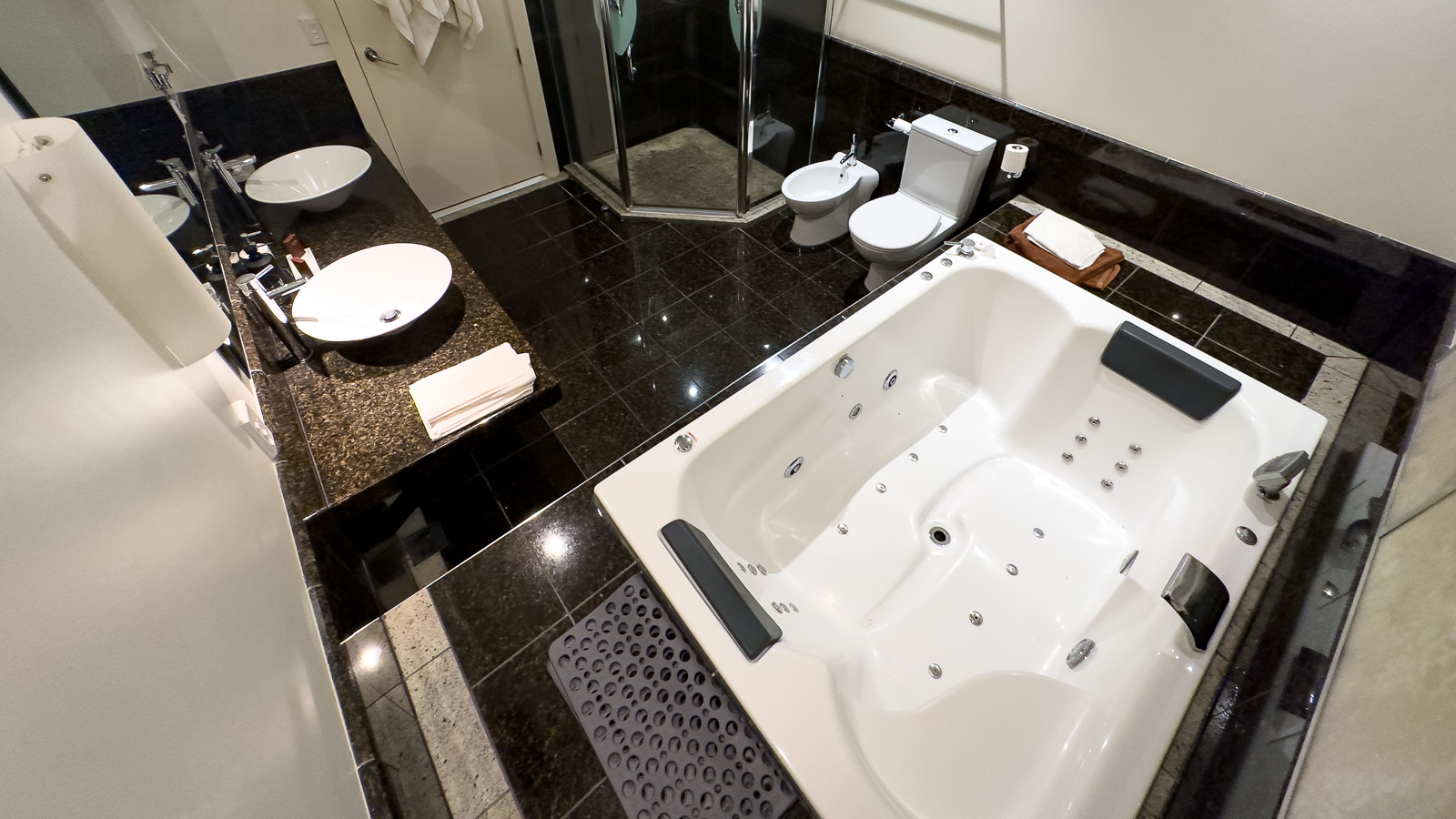 After a restful night in the sumptuous king bed, we watch the day break from our private deck. A buffet breakfast ensures we're fuelled up for today's activities. First up on the itinerary – kicking back at a natural geothermal hot spring. Then we're off to wander through a lush forest and feed the most adorable animals at a petting zoo. Except for the deer. If you ever go, avoid the deer. At. All. Costs.
And it wouldn't be a trip to New Zealand without throwing some adrenaline into the mix. Hanmer Springs sits close to a large opening of the Waiau Uwha River. The views are best lapped up by whirling around the water on a jet boat. We drive over the major fault line that cuts through the South Island, and the boat driver points out evidence of some wacky rock movement.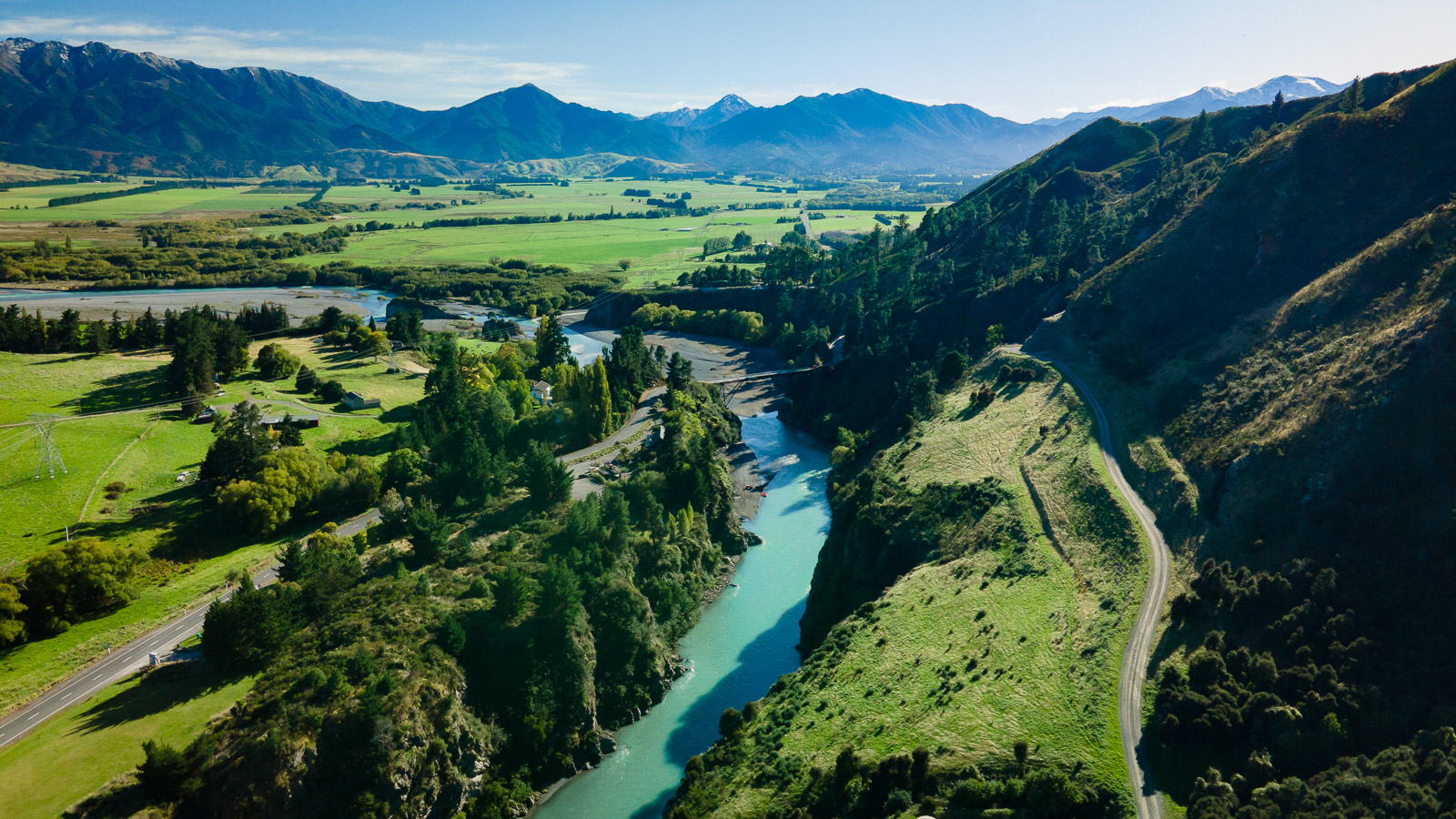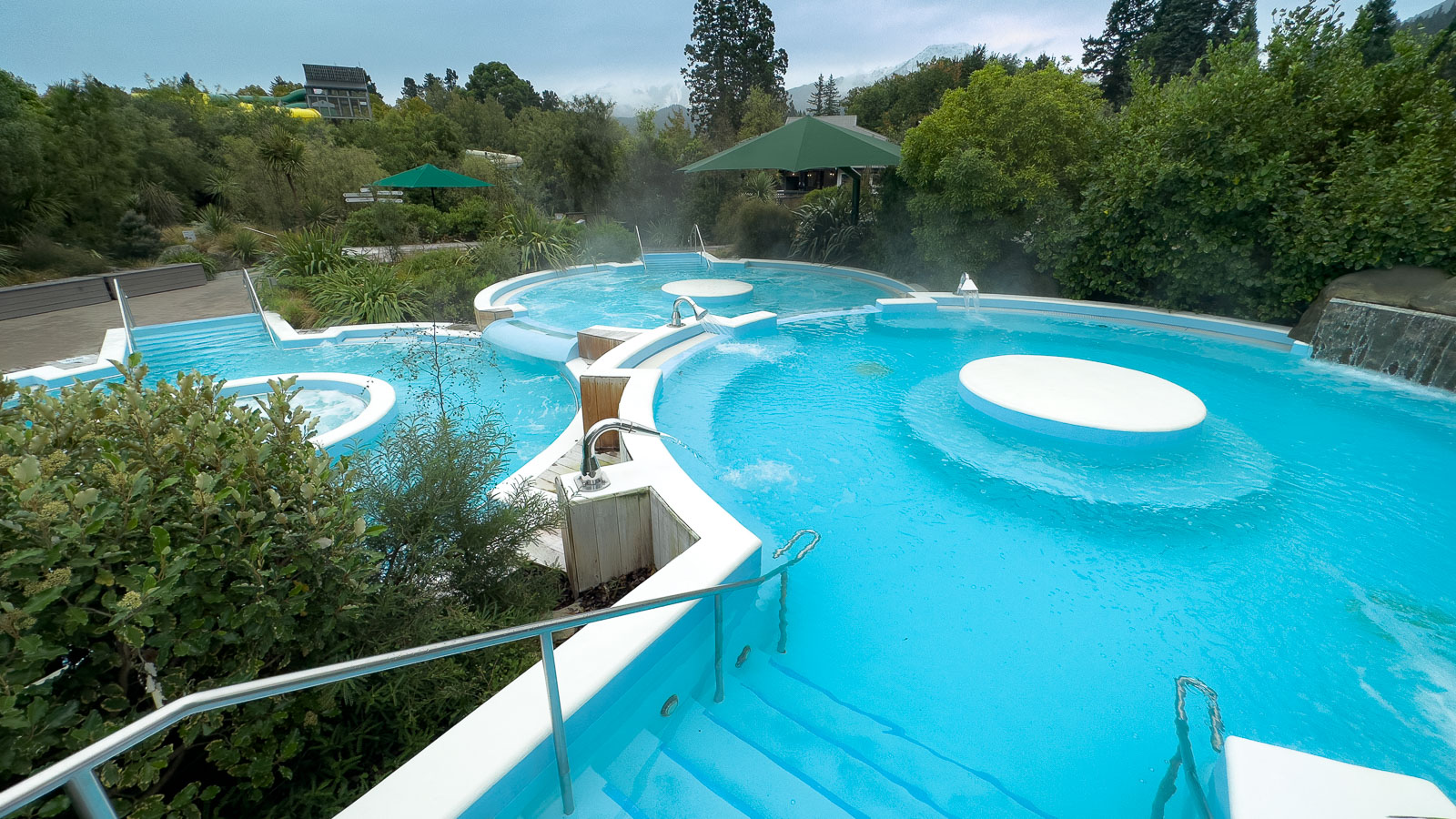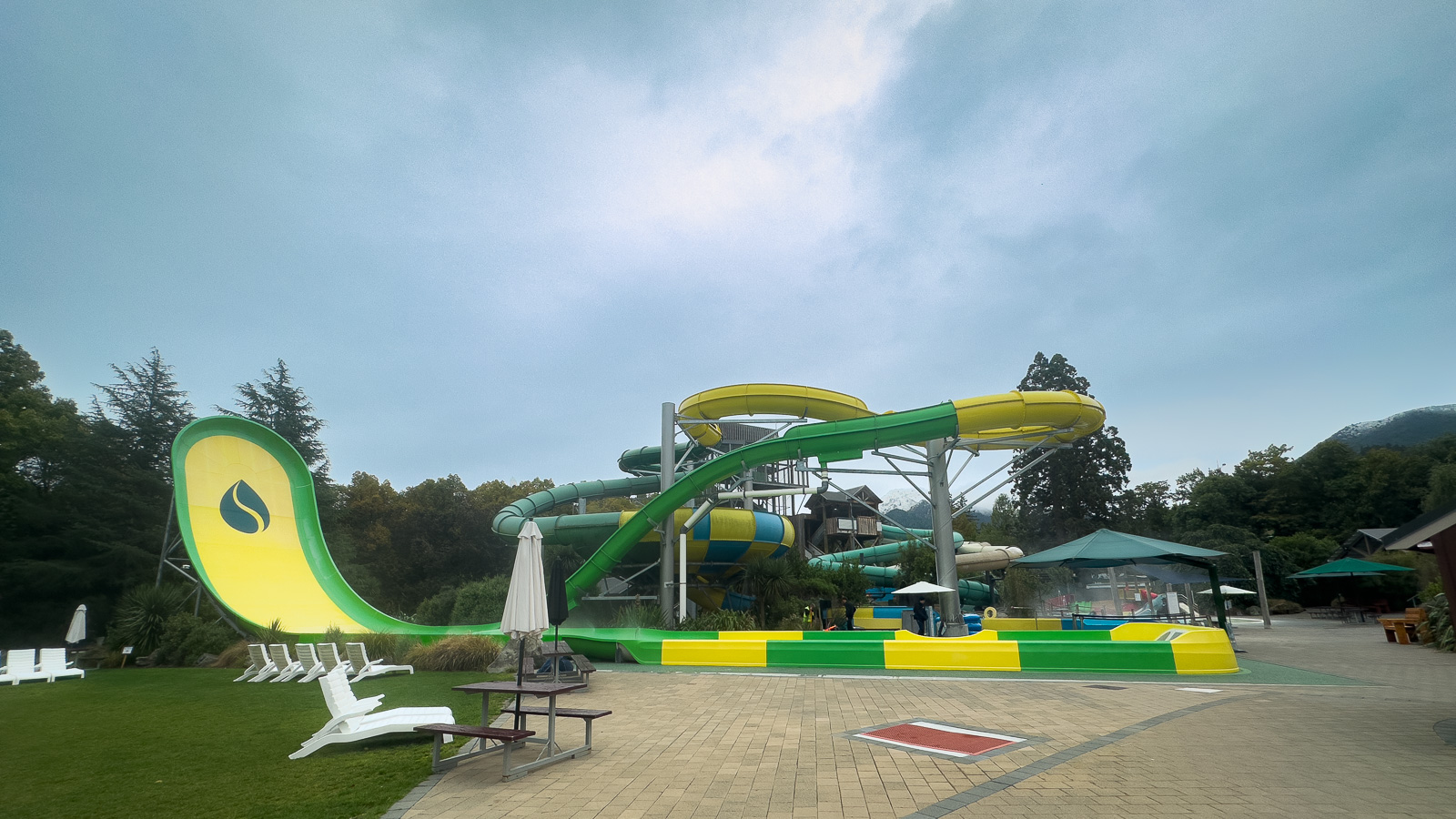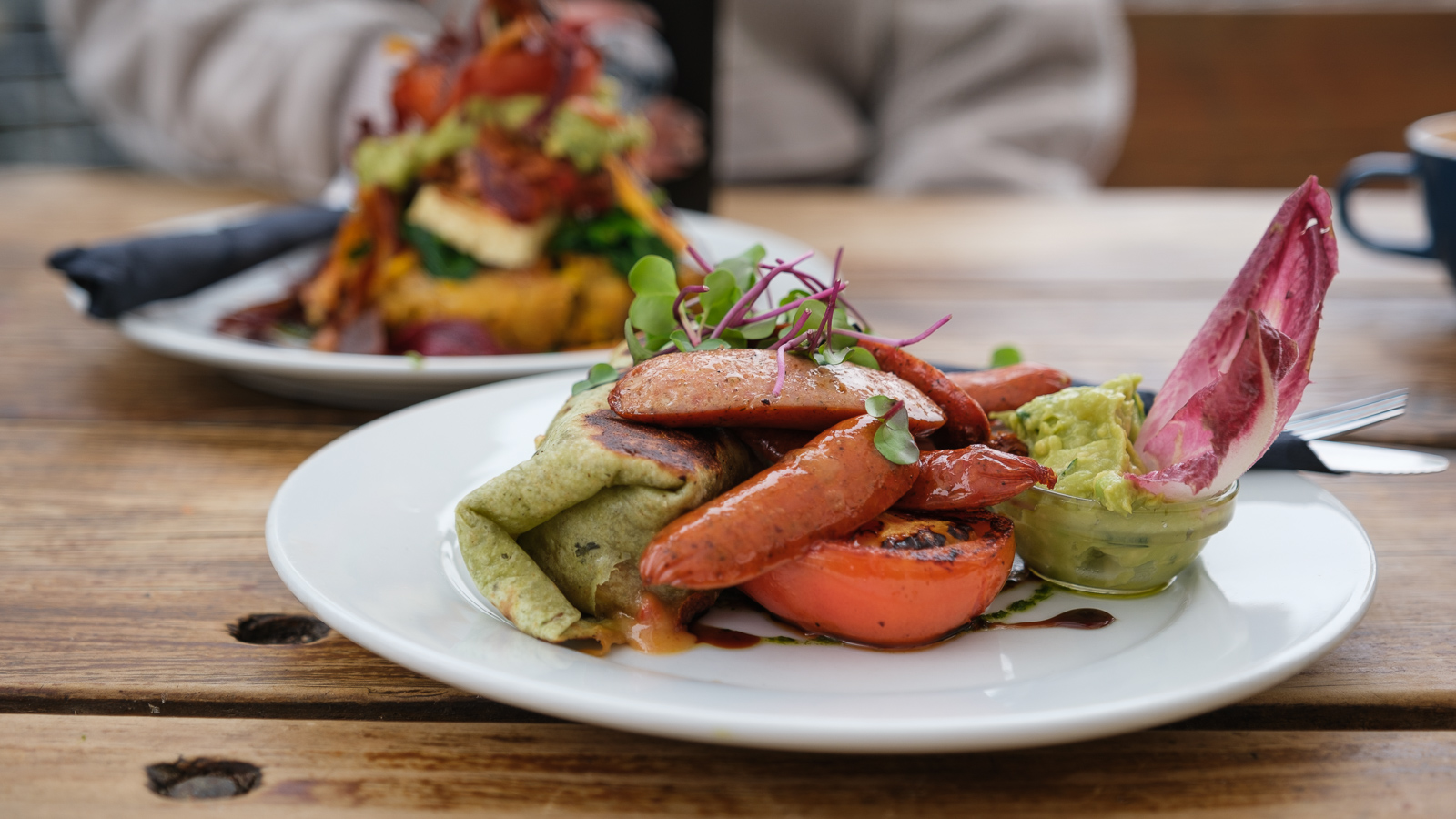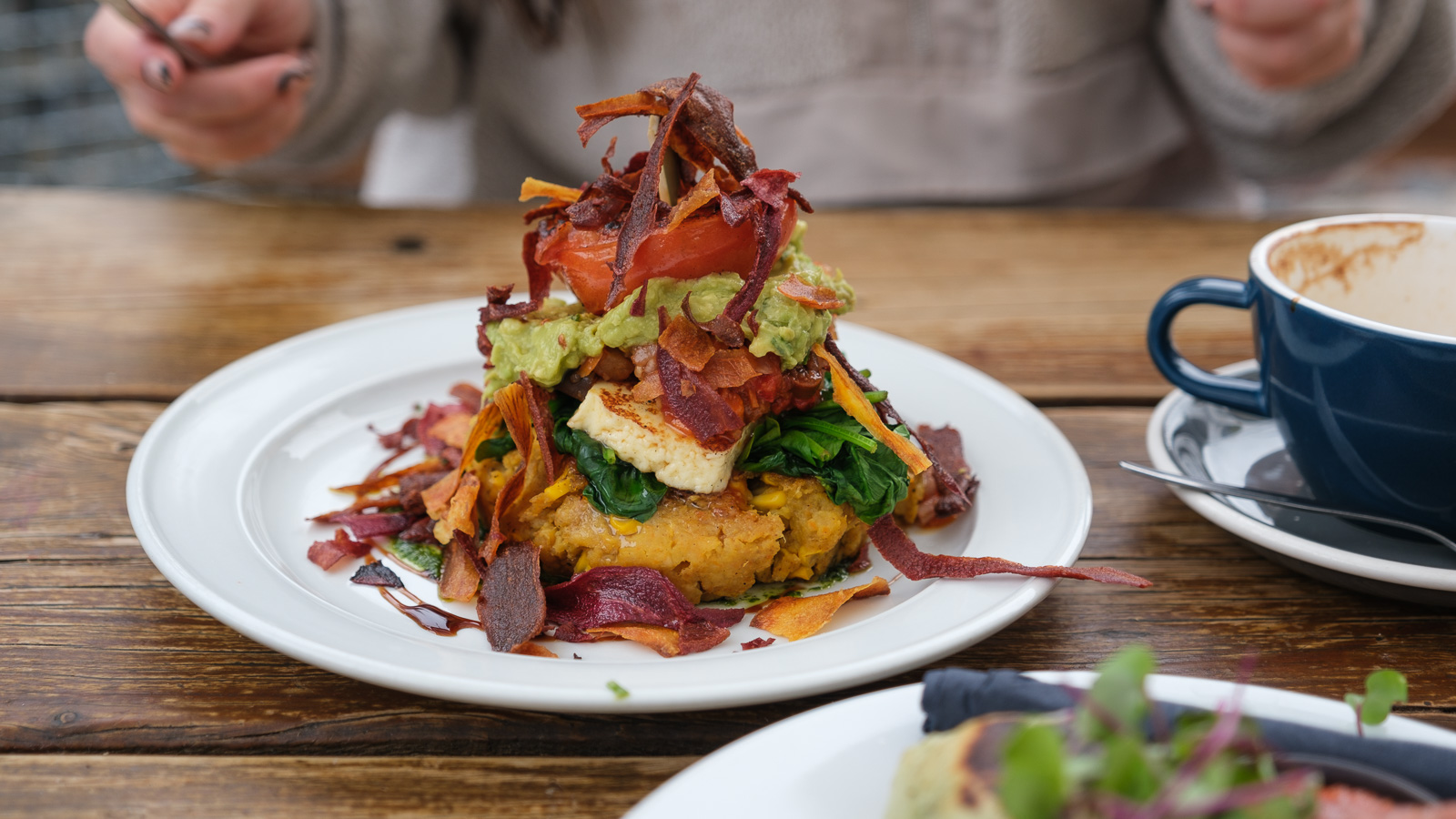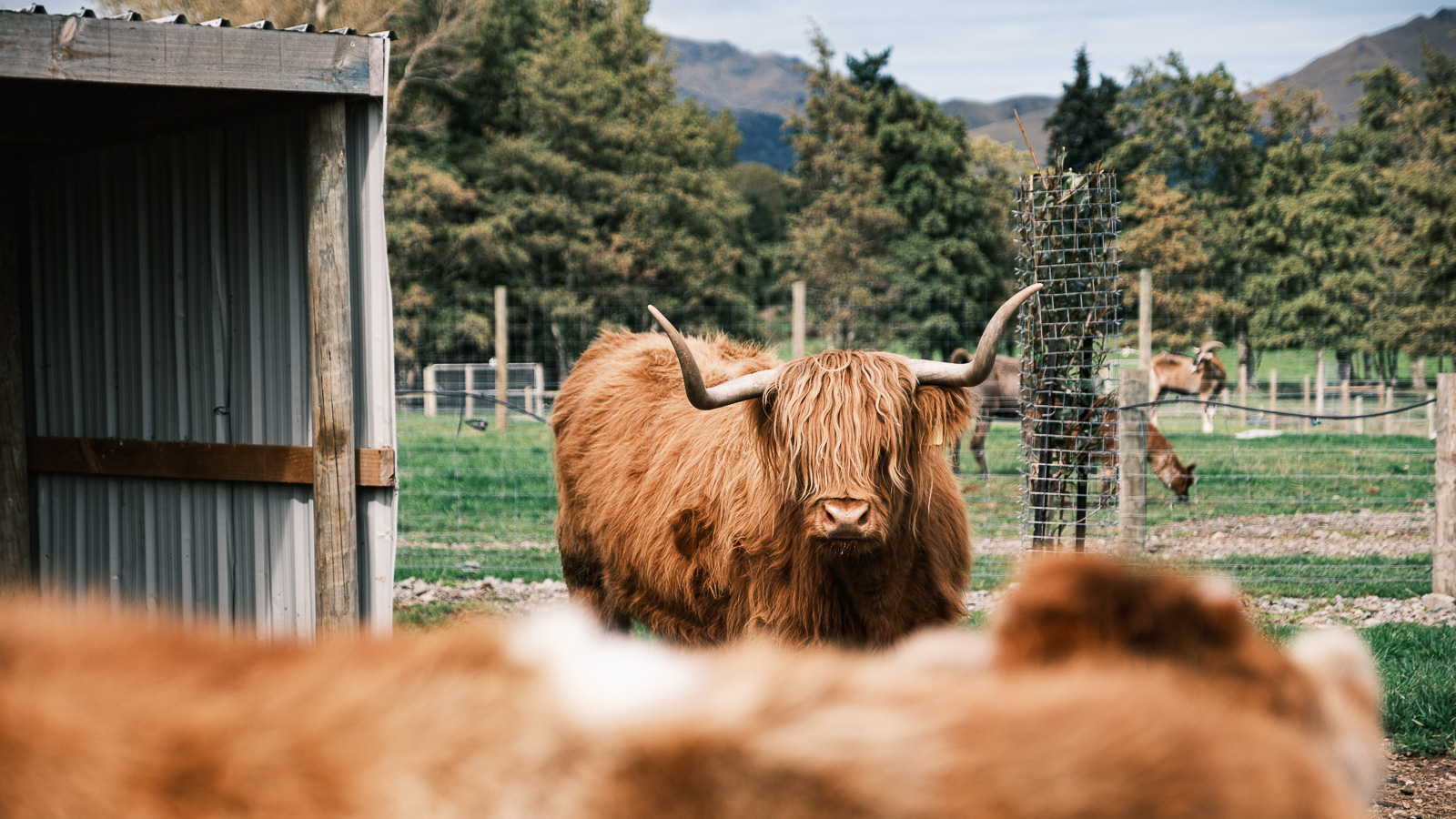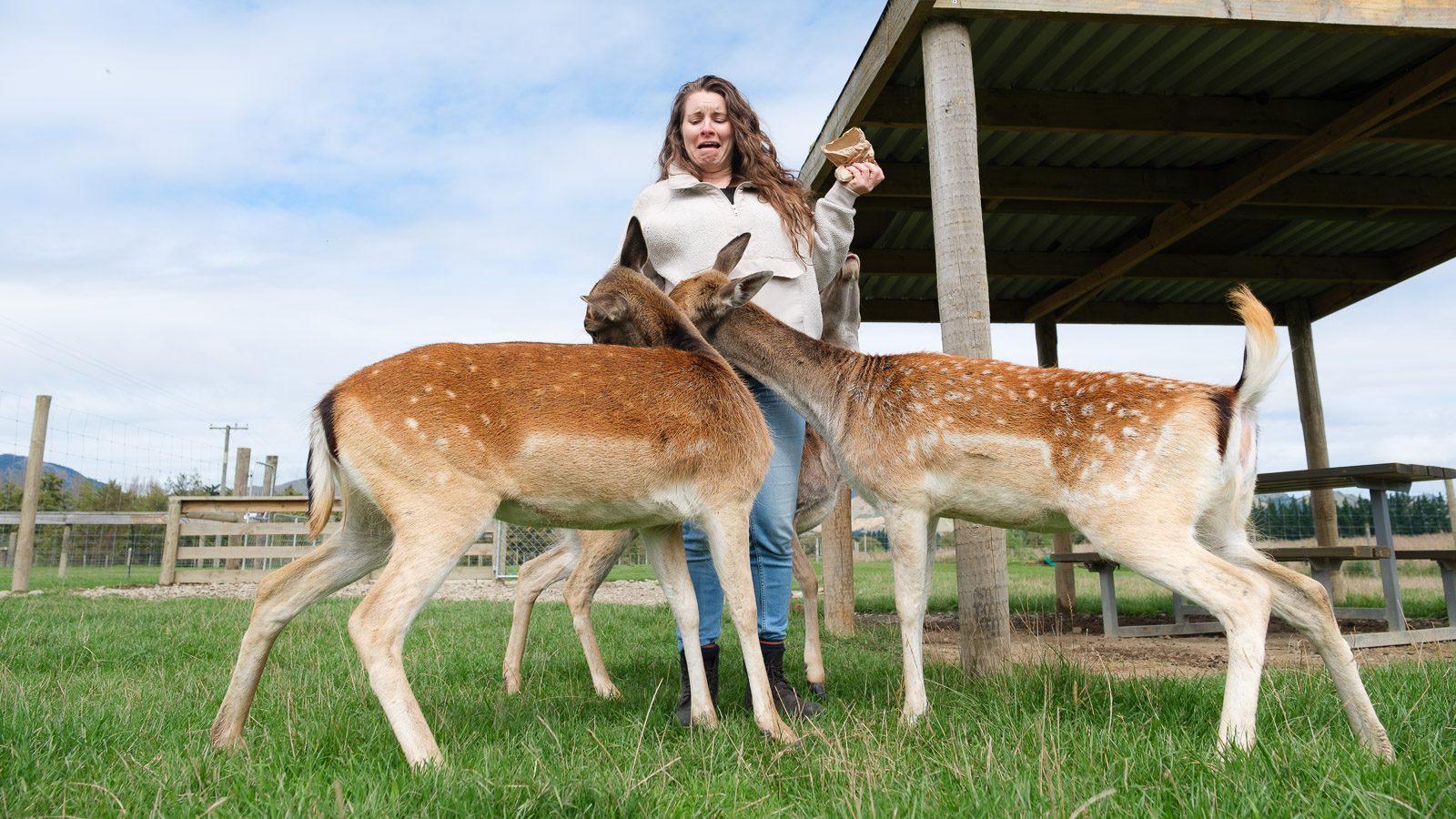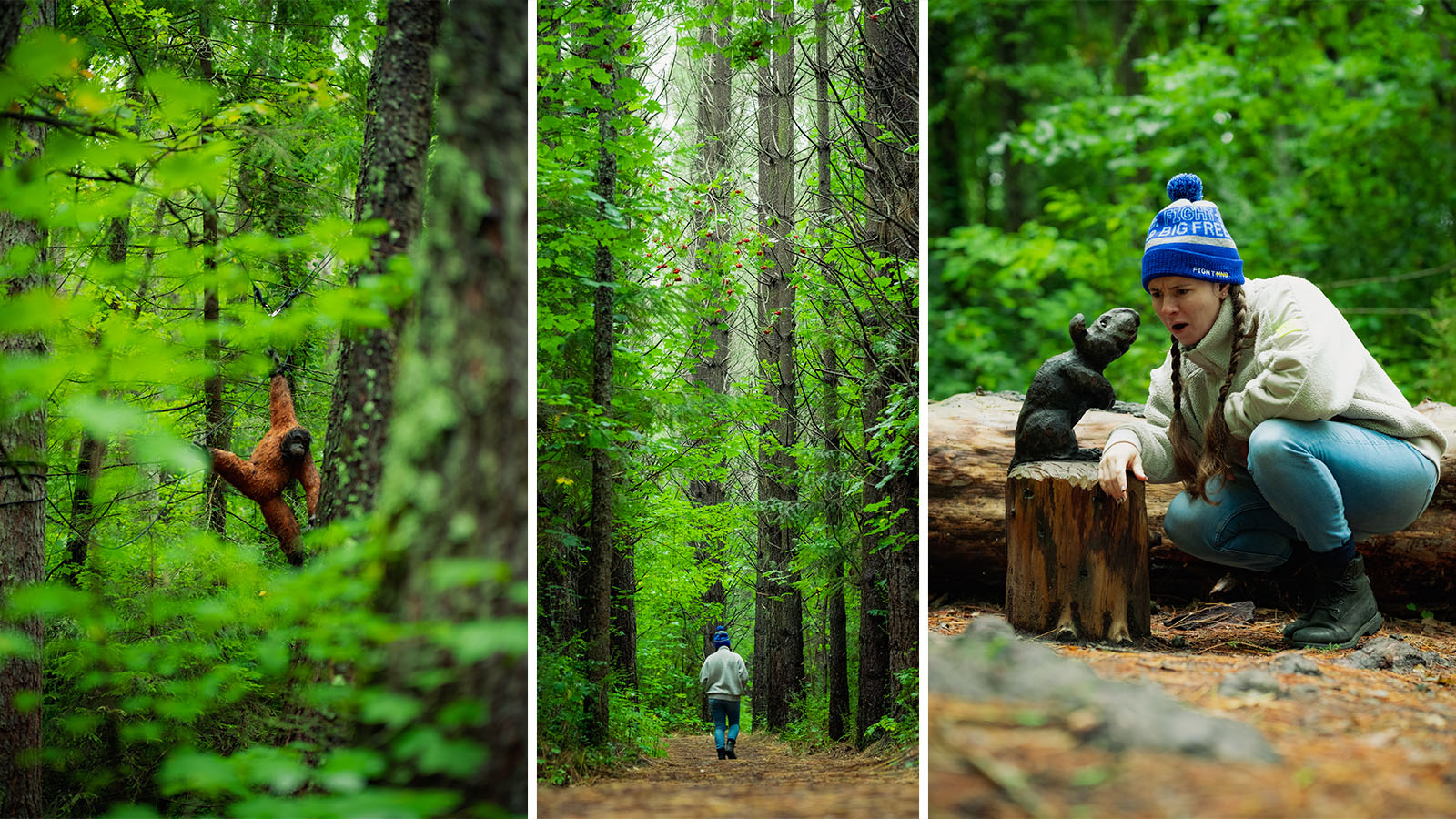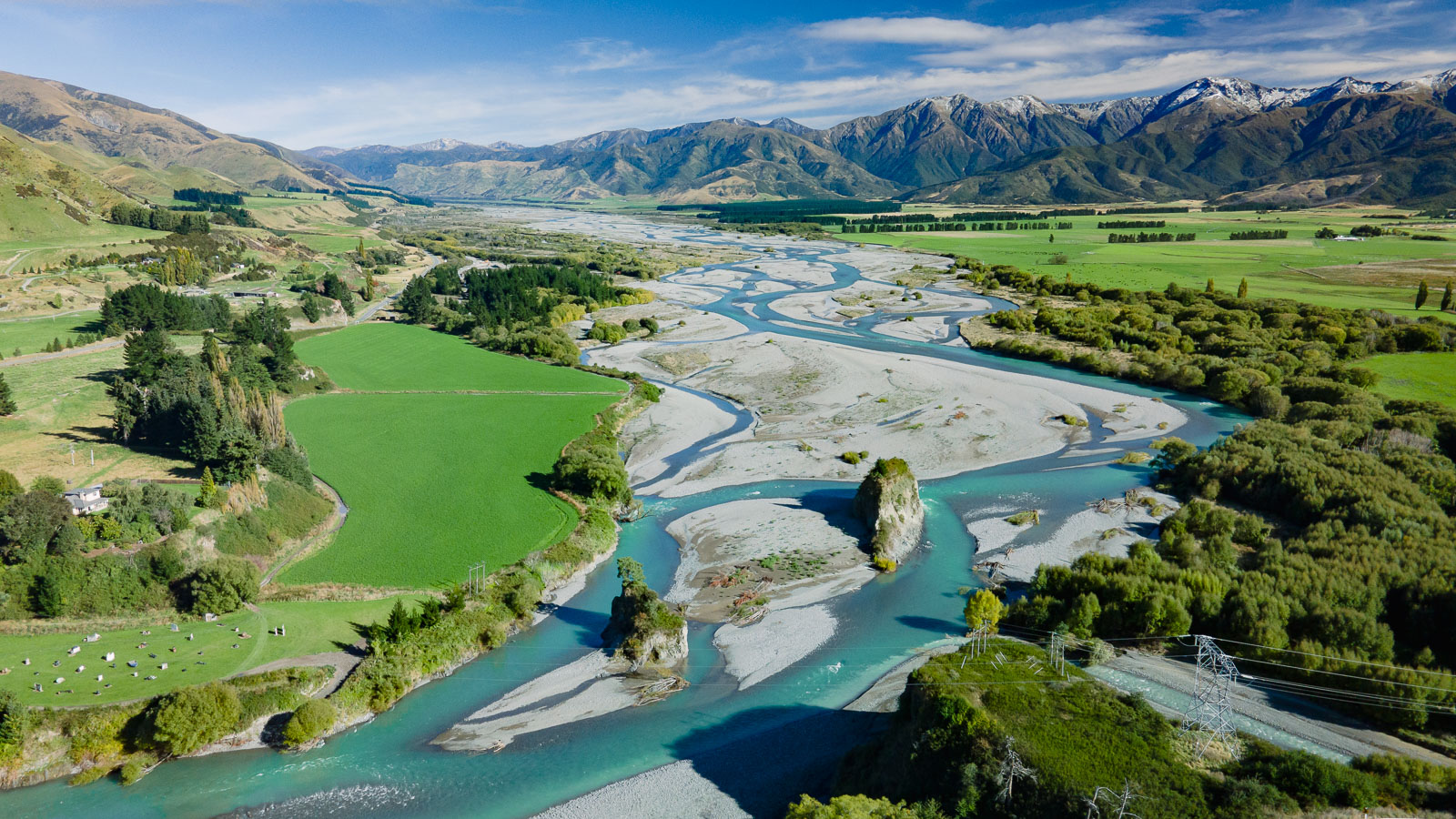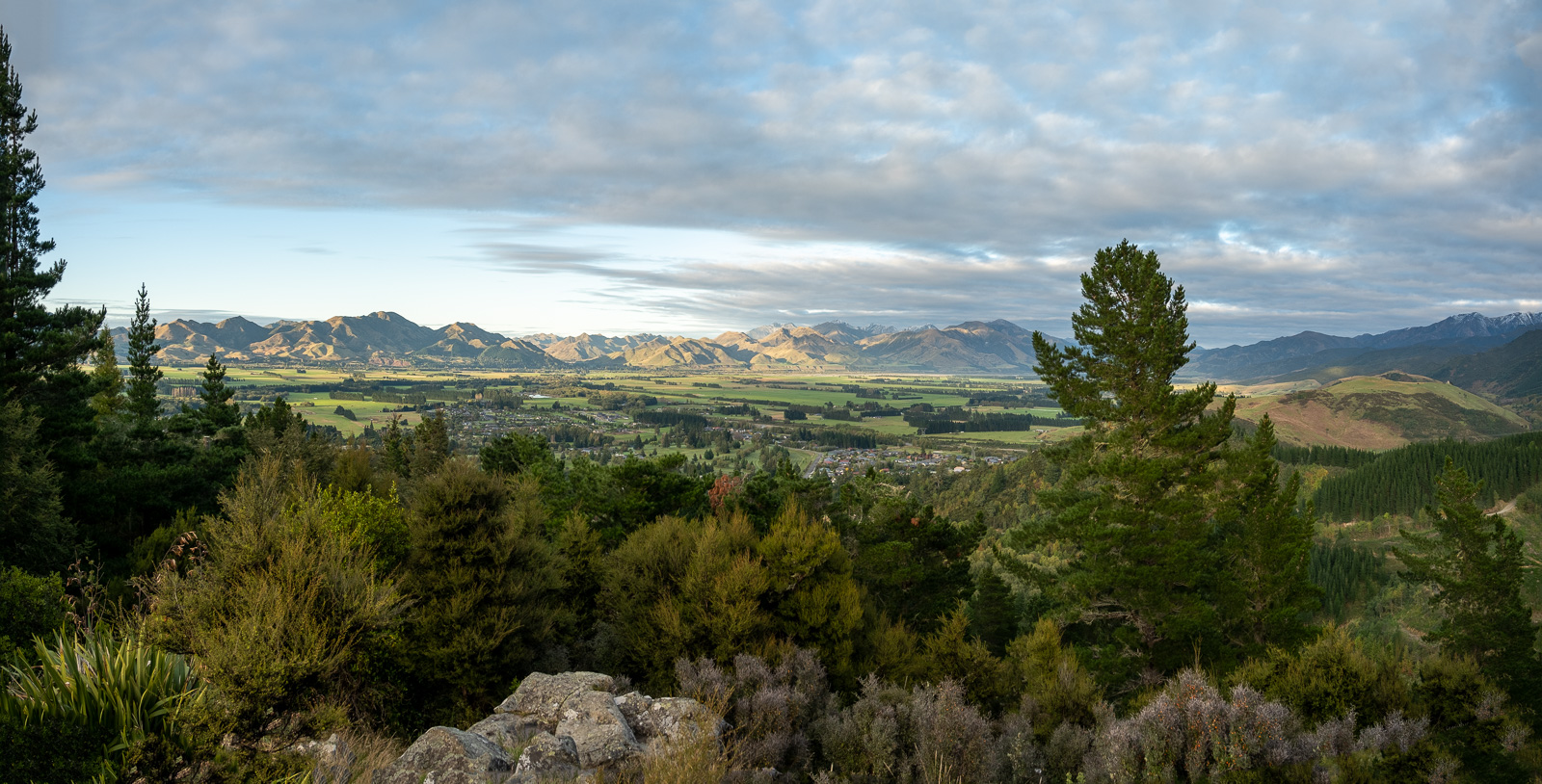 Ad – Scroll down to continue reading.Minimum spend, terms & conditions apply.
Kicking back in Kaikōura
We bid a reluctant farewell to Hanmer Springs and set off two hours east along the Alpine Pacific touring route. Next stop – the picturesque town of Kaikōura. Here, the mountains meet the sea, with the township dwarfed by Manakau mountain – just a casual 400 metres larger than Australia's tallest mountain.
Our Airbnb is laid out with a beautiful view of the entire town from our private deck – ideal for a spot of people-watching. Campsites are being set up on the black sand beach. Below us, townsfolk leisurely stroll through the streets. It's not the silence of Braemar Lodge, but it's a different kind of relaxing – the soothing ocean sounds and sea birds kind of relaxing.
There's still plenty to do in this coastal pocket. Endeavour Brewery pours some very hoppy – and delicious – craft beers that remind us of our favourite Batch Brewery back in Sydney's inner west. Our afternoon is then spent with a few rounds of mini golf and cornhole at the brewery. And we can't miss a trip to Kaikōura's rocky coast to meet the hundreds of New Zealand fur seals who call this town home.
Now, I'm not a big seafood guy. But Kaikōura in Māori literally means 'meal of crayfish'. When visiting a place so aptly named, you gotta do it – I don't make the rules. Pleasingly, you can dig into this delicacy at a local fish and chip shop. Our huge platter is topped with crayfish, fish and chips and a juicy selection of fried sides. I know I've said it a lot on this trip, but this unassuming little joint on the outskirts of town serves up possibly the best fish and chips I've ever had.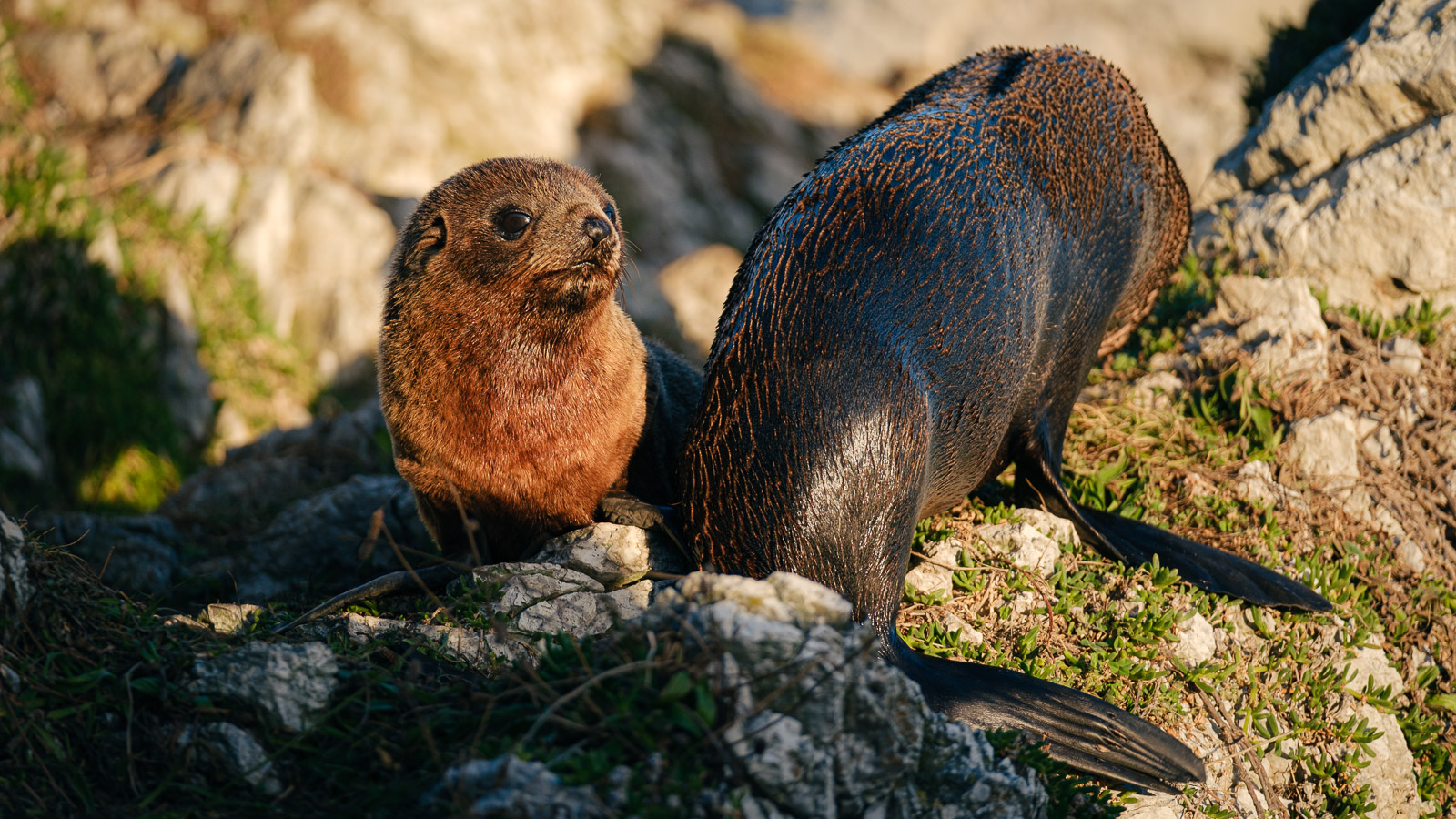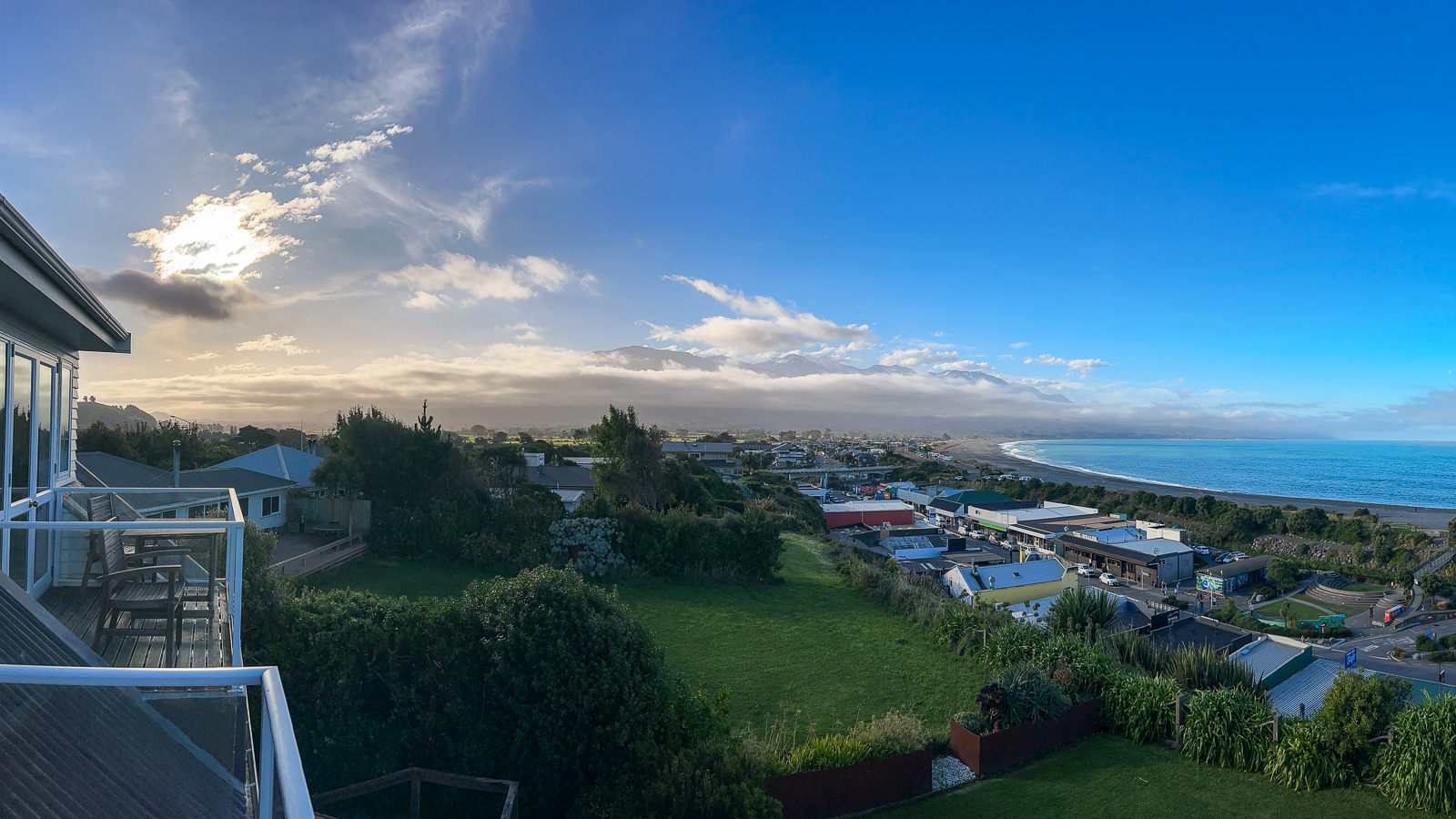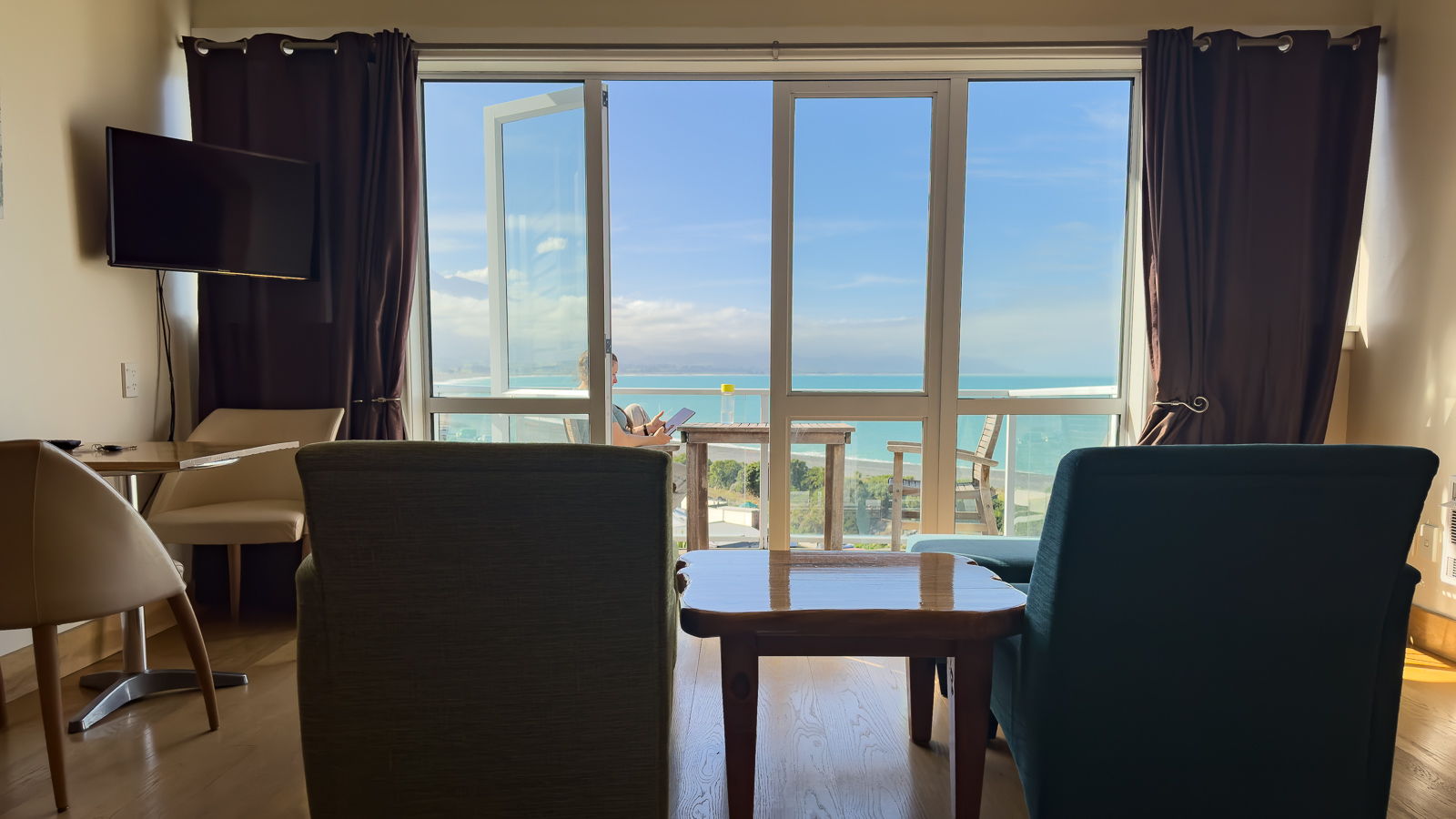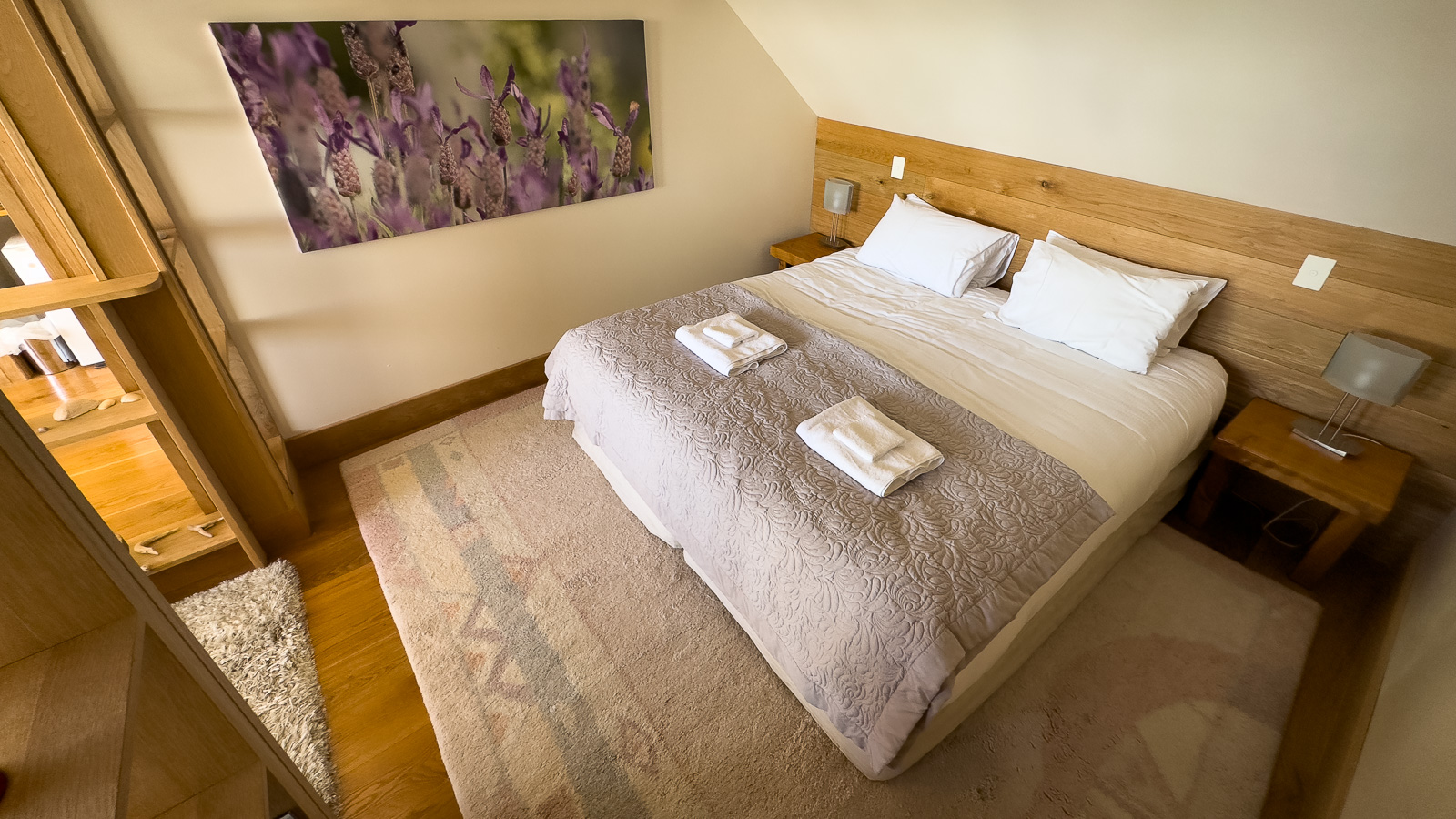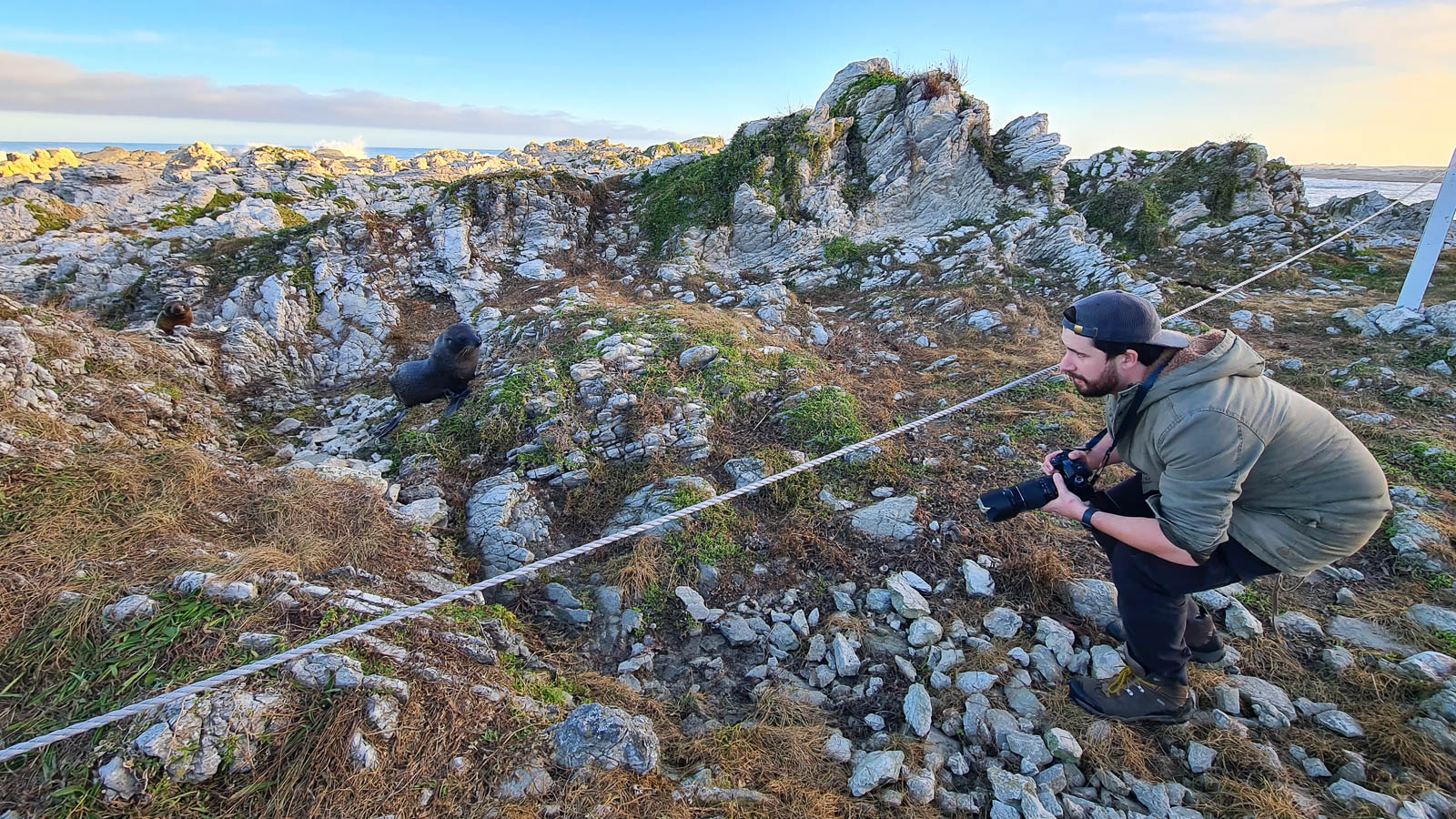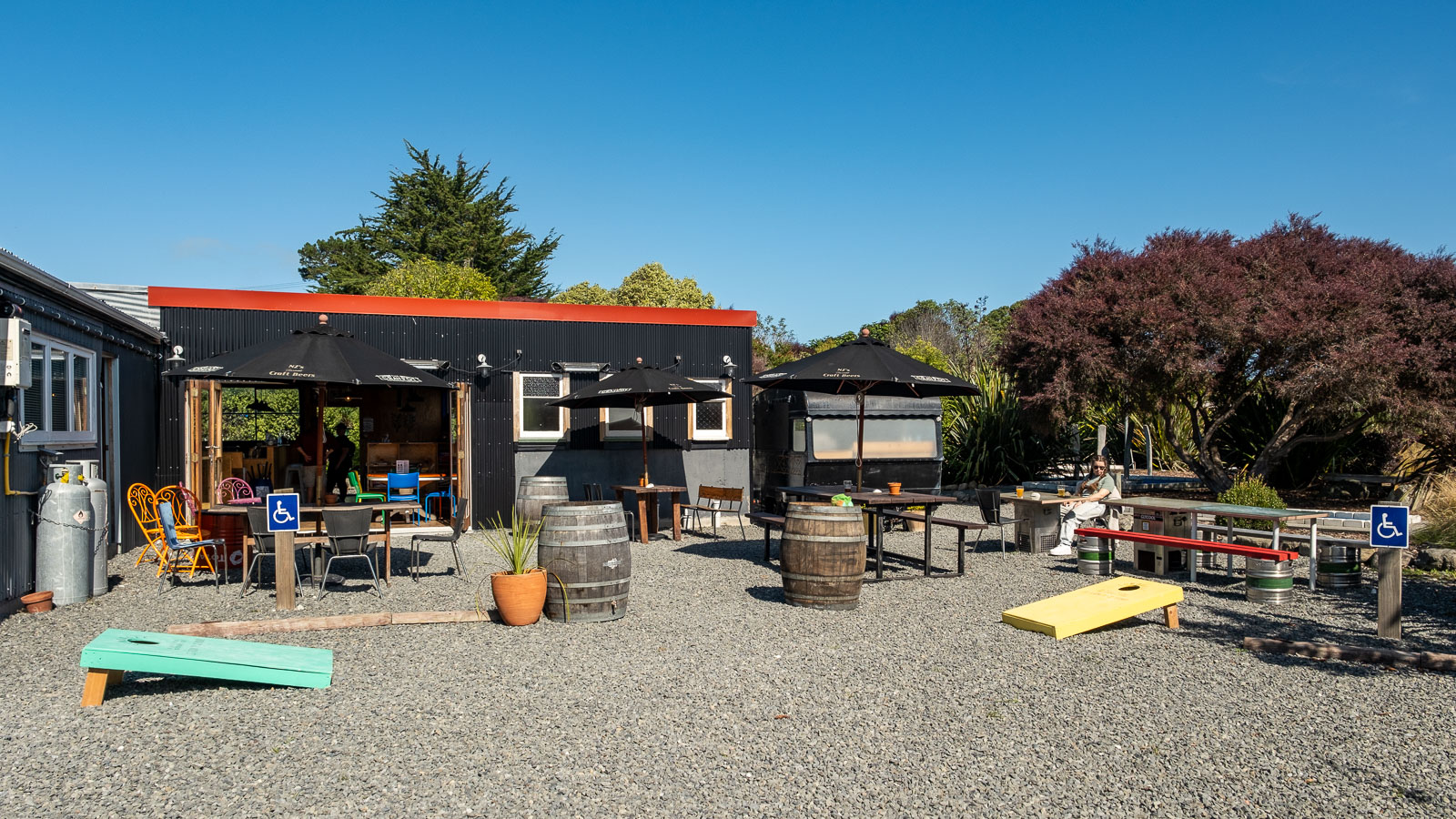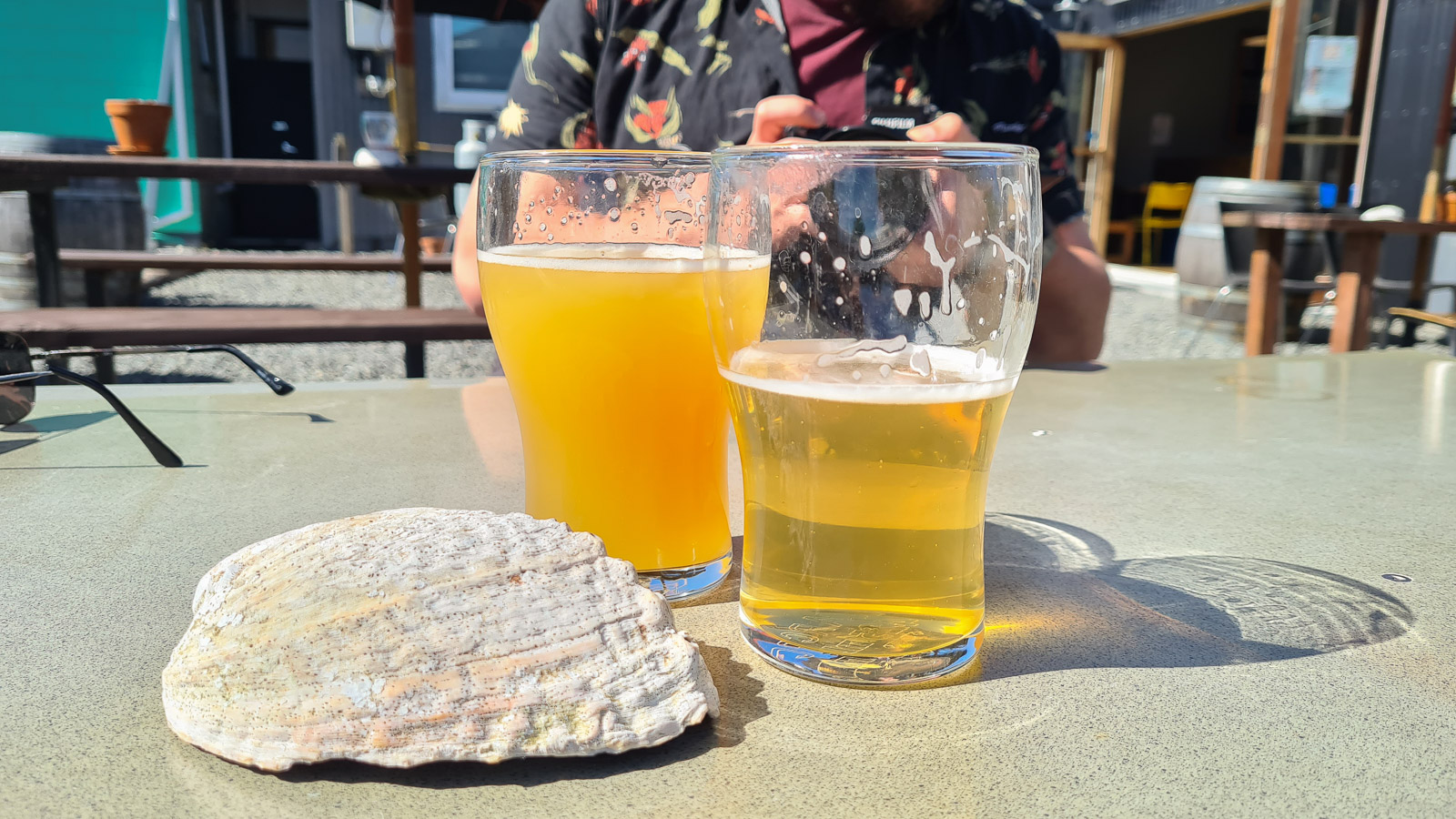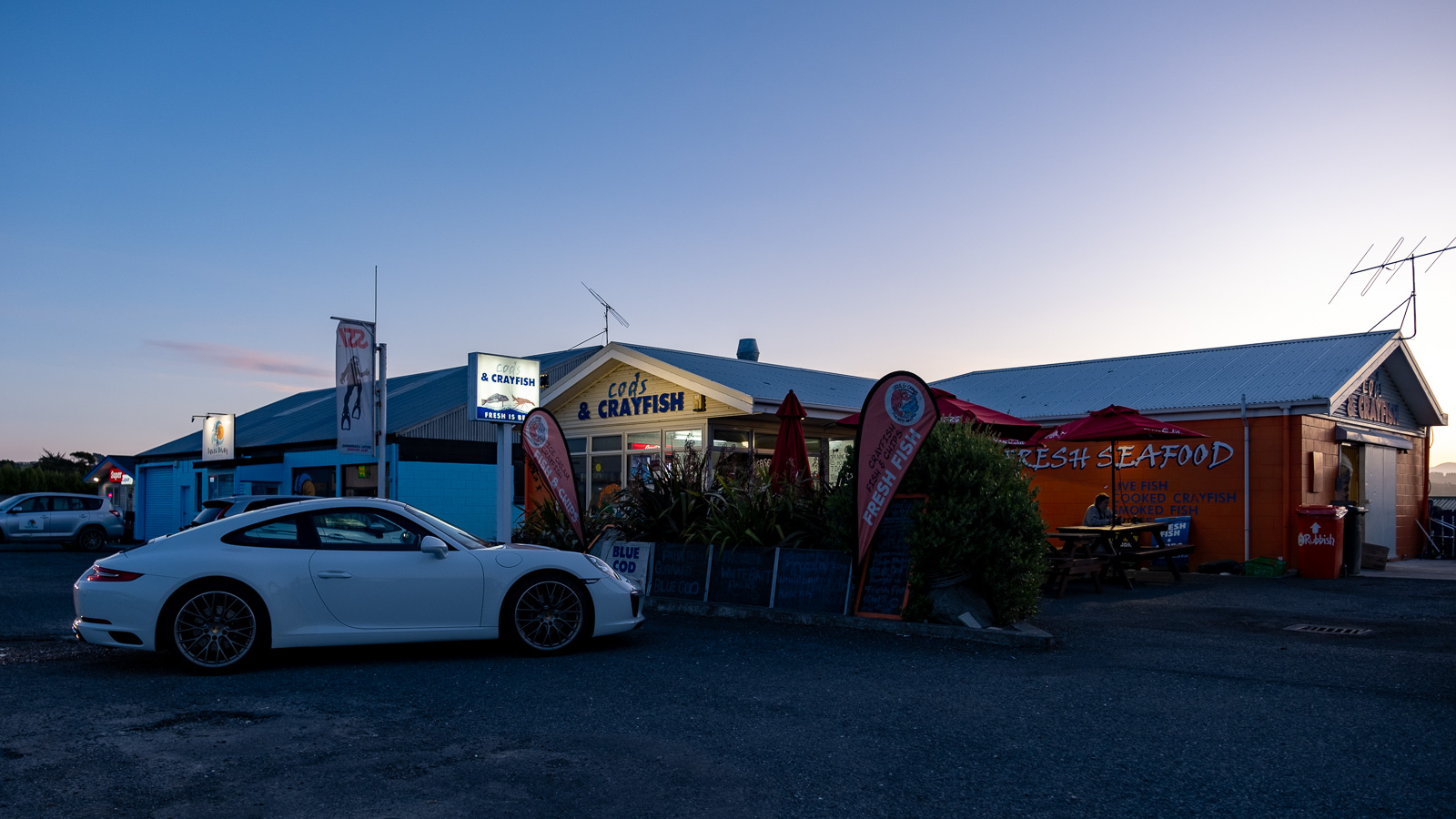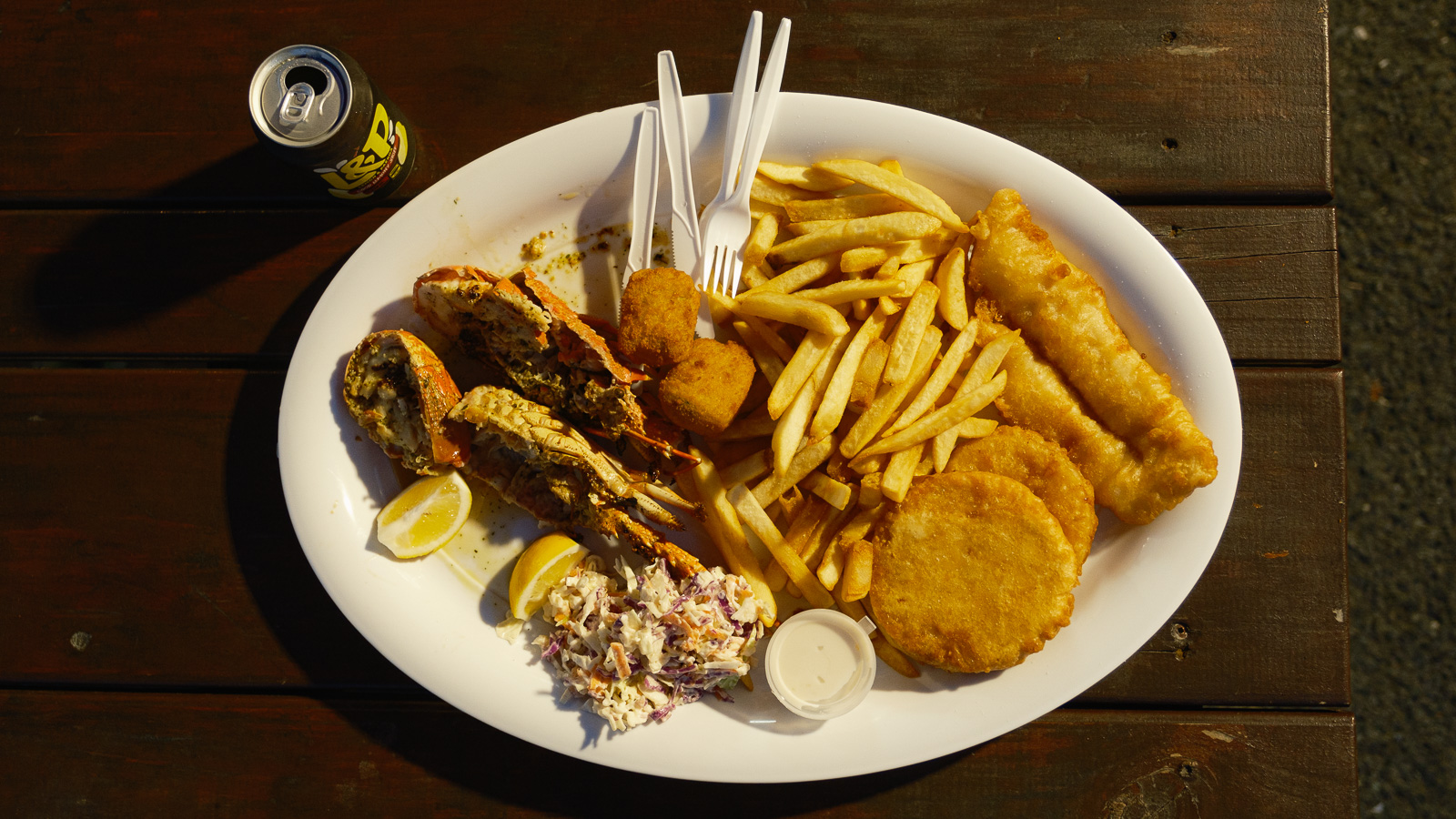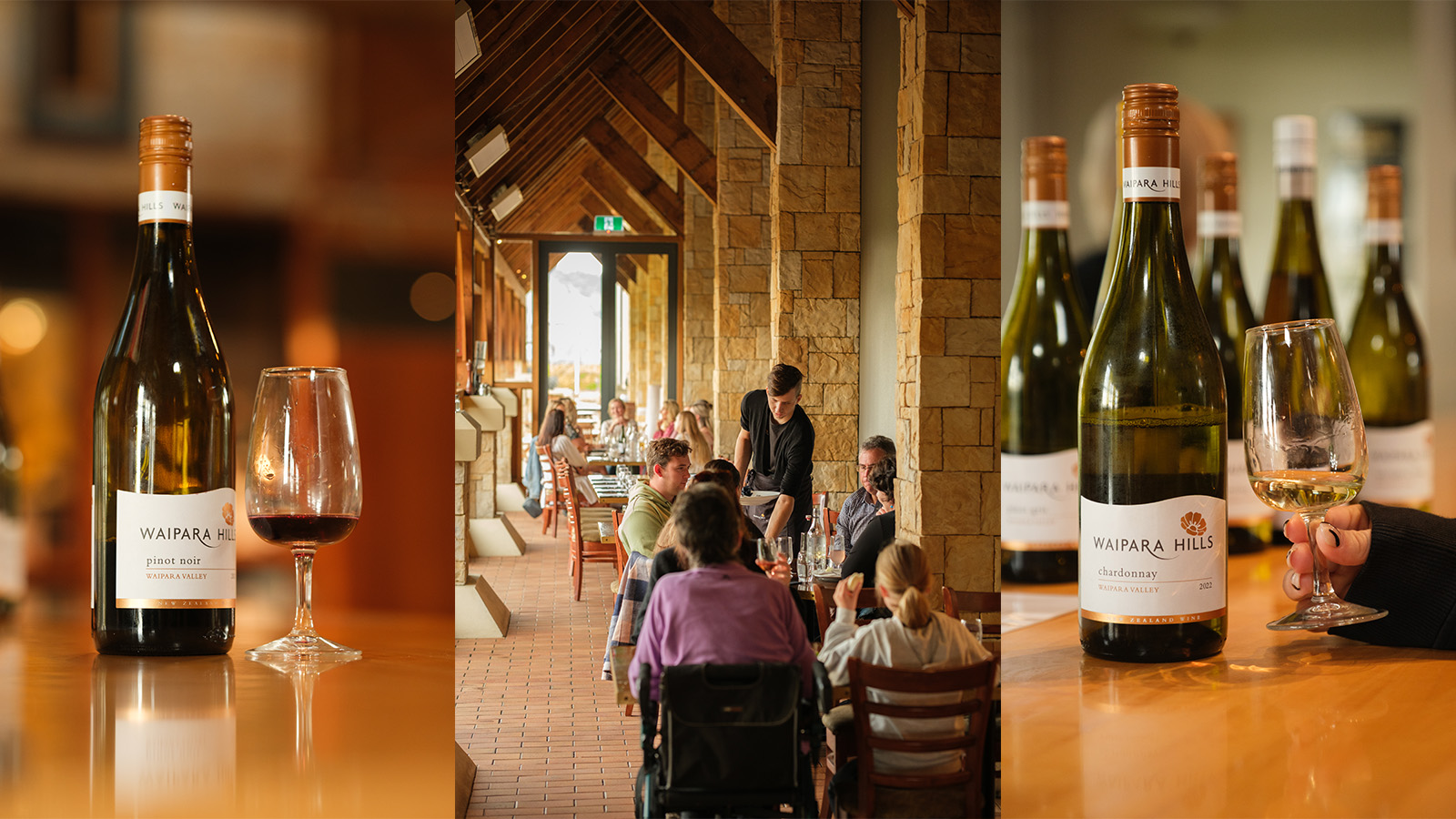 Heading home
After a short but sweet visit, we make the two-hour journey back to Christchurch, stopping by Waipara Hills Winery for a quick tasting of their extensive wine list (well, Kris does most of the tasting – I have to drive). On the flight home, there's a treat in store for us – a bird's eye tour of the entire width of New Zealand's gorgeous South Island. Not a bad way to end a luxurious yet affordable weekend away.
Here's a short recap of our adventure – and below, how you can replicate this trip for yourself.
Soar to Christchurch in luxury with points
You don't need to fly through Dubai to experience Emirates' immaculate First Class cabin. In fact, you don't even need to part with a six-figure sum of points to get a taste of the high life from Australia. My three-hour jaunt over the Tasman in Emirates First Class sets me back just 64,500 Qantas Points and $181 per person.
After an extended weekend away, I fly from Christchurch to Sydney in Economy with Qantas for just 18,000 Qantas Points plus $85. Not quite the dizzying heights of Emirates First Class, but an affordable option for the short trek home. There's also the option of flying the same route with Emirates in an A380 – the same plane we flew up in – for an extra 2,000 Qantas Points.
Our two-night stay at Braemar Lodge costs $306 per person. I booked direct with the accommodation using my American Express Ultimate Card to pocket 1.25 Qantas Points per $1. I book our one-night Airbnb in Kaikōura via Qantas Hotels for $144 per person. So I pocket a total of 788 Qantas Points, plus points earned from my credit card.
All up, this whirlwind luxury trip costs 82,500 Qantas Points and $819 per person for flights, accommodation and car hire. In short – a pretty decent saving on the $2,590 it would have cost without points!
Want to earn Qantas Points towards your own First Class getaway? Our guide to earning Qantas Points can show you how your daily activities, like grocery shopping, online purchases and even stocking up on wine, can get you closer to your next holiday. And don't forget to take a look at some of our frequent flyer credit card offers below. One sign-up bonus could be all you need to jet-set to Christchurch in style!
Experience Emirates First Class to Christchurch for yourself
See? A weekend getaway doesn't need to cost an arm and a leg. All you need is 82,500 Qantas Points and you can replicate this experience for yourself for just $819 per person.
And it's easy to plan your own weekend getaway by harnessing the power of credit card sign-up bonuses.
Unlimited Champagne, a shower in the sky and delicious food are my favourite perks about flying First Class. So what will be yours?
There's plenty more where this came from. Follow along with us for more luxurious experiences on points by signing up for our email newsletter.
All photography and video by Tobias Venus, who travelled and journeyed at Point Hacks' expense.
Featured deals
Emirates First Class luxury to Christchurch for under $200 using Qantas Points
was last modified:
October 3rd, 2023
by