A unique privilege that Ascent Premium Card Members – those who have the American Express Platinum Charge or Business Platinum Charge – enjoy is that they can transfer their American Express Membership Rewards points to Qantas Frequent Flyer, whereas Ascent Card Members (most other Amex cards) cannot.
Amex Membership Rewards points from Ascent Premium cards transfer to Qantas Frequent Flyer at a 2:1 ratio and sometimes more if a bonus transfer promotion is running.
Given redemptions on oneworld partner airlines are generally cheaper through Cathay Pacific's Asia Miles program rather than Qantas, when does it make sense transferring your hard-earned Amex Membership Rewards points to the latter?
1. For a unique award you can only get through Qantas
Emirates
If you want to redeem your Amex Membership Rewards points for an Emirates flight, you have two options: transfer to Emirates' own Skywards frequent flyer program, or transfer to their partner Qantas Frequent Flyer.
For travellers in our part of the world, we're much more likely to have an active Qantas account rather than a Skywards one.
As one of the best uses of Qantas Points, you can fly the Emirates A380 between Australia and New Zealand for 62,200 Qantas Points in First Class or 41,500 in Business Class. Right now, the only route that fits is Sydney to Christchurch.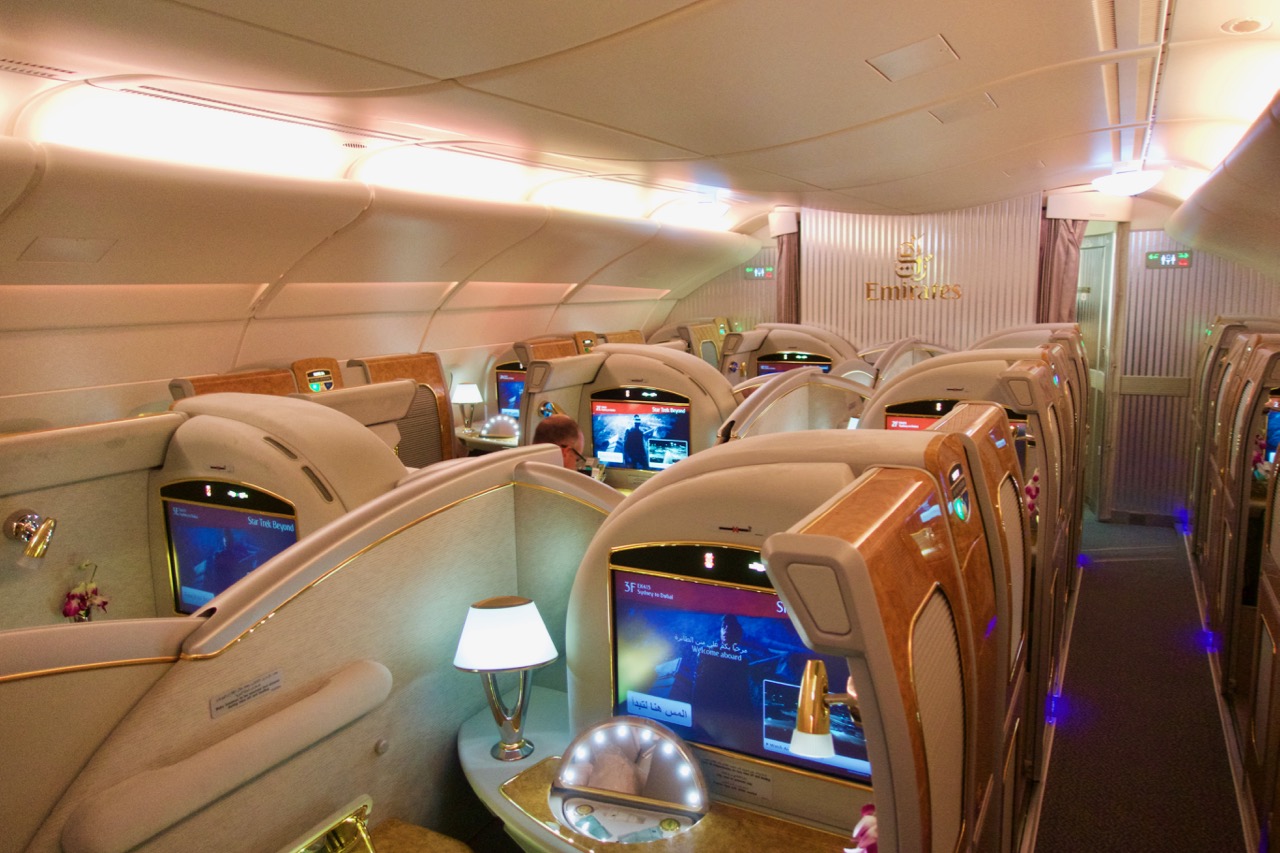 Round-the-world award redemptions through Qantas Frequent Flyer also represent great value but as Asia Miles is also a transfer partner of Membership Rewards, you'll want to compare the pricing to see which program can offer you the cheaper redemption.
(Asia Miles has better pricing than Qantas for round-the-world trips, which may impact your decision on which program to transfer to).
Jetstar
Whilst you are more likely to get both better service and a better seat on a full-service airline such as Qantas or Cathay Pacific, your travel preferences may mean that a redemption on Qantas' low-cost subsidiary Jetstar makes sense.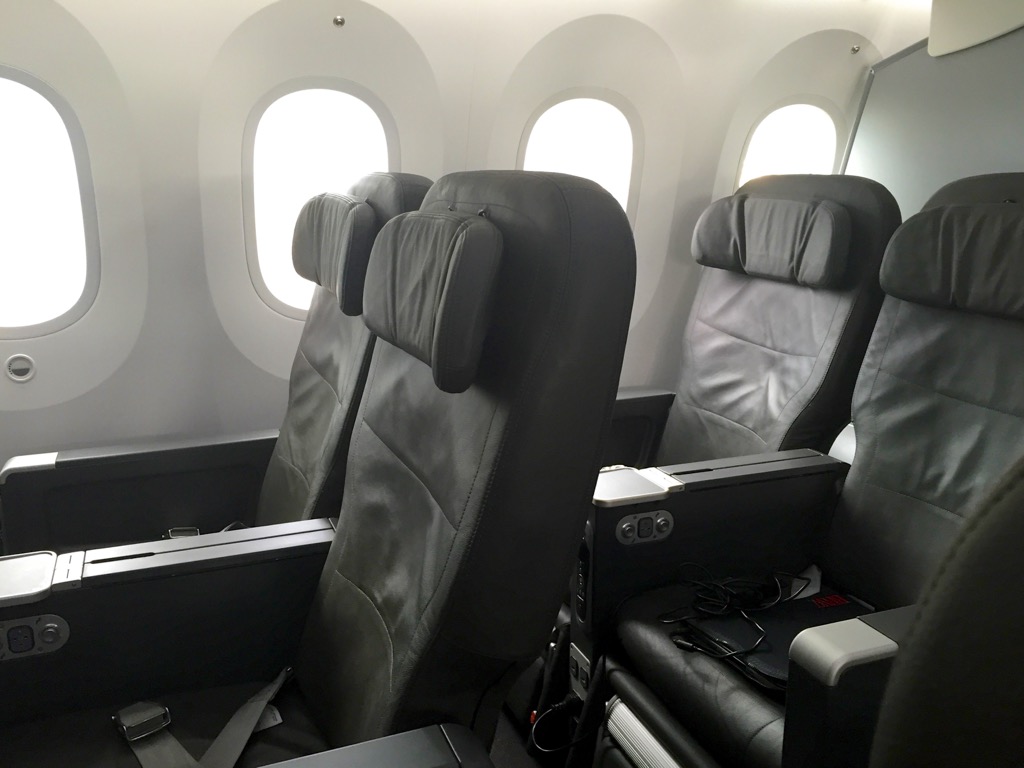 This could be because it offers a direct route that Qantas doesn't, e.g. Melbourne to Honolulu or Gold Coast to Tokyo, or the timing of a Jetstar flight such as Sydney to Bali may be more family-friendly.
Qantas is the only frequent flyer program that lets you use your points for Jetstar redemptions.
2. When you already have a Qantas balance to top up for an award you want to book
Say you're lucky enough to find an available Business Class award seat on an A330 flight between the East Coast and Perth but only have 38,000 of the 41,500 Qantas Points needed for a one-way redemption.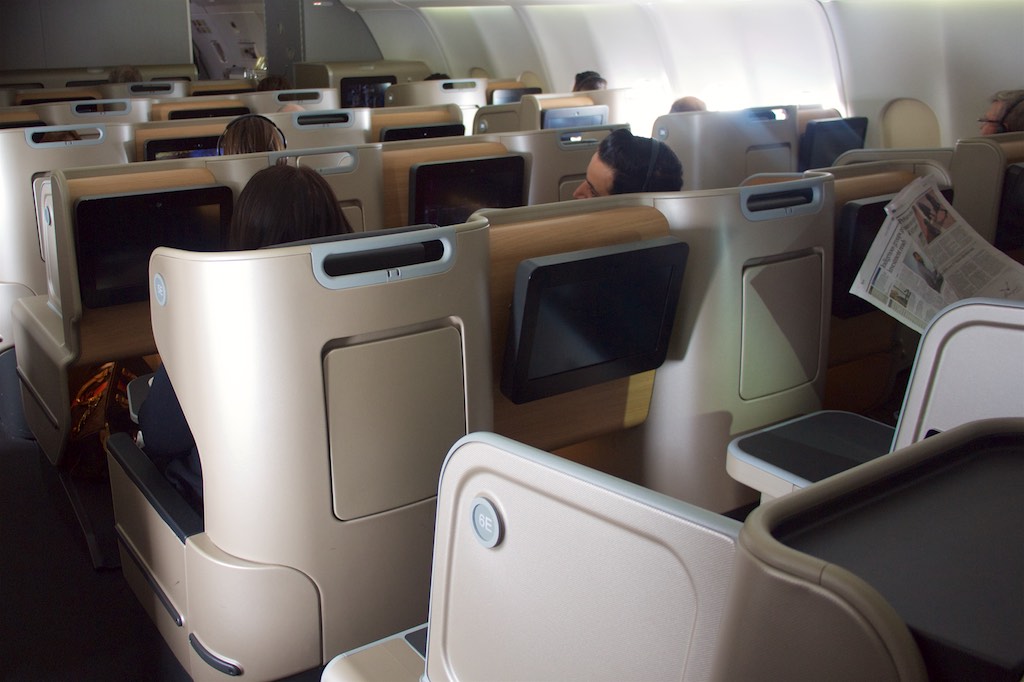 You could either top your balance off with a Qantas Wine purchase or transfer some of your Amex Membership Rewards Points over.
3. When you have purchased a cash ticket with Qantas and want to upgrade with points
In the frequent flyer world, generally, you can only upgrade cash tickets with points or miles from the frequent flyer program of the specific airline you are flying.
So, if you have purchased a paid ticket and want to upgrade your ticket using Qantas points, then it could absolutely make sense for you to transfer your Amex Membership Rewards points over to do so.
However, there is no guarantee that your upgrade request will be met, so make sure to read about how the Qantas upgrade system works first.
4. When Qantas is holding back seats for status holders and you have status
If you are lucky enough to hold elite status with Qantas Frequent Flyer, you may find that you can access more award seats than if you were to search for the same seats through a partner program like Asia Miles or British Airways Executive Club.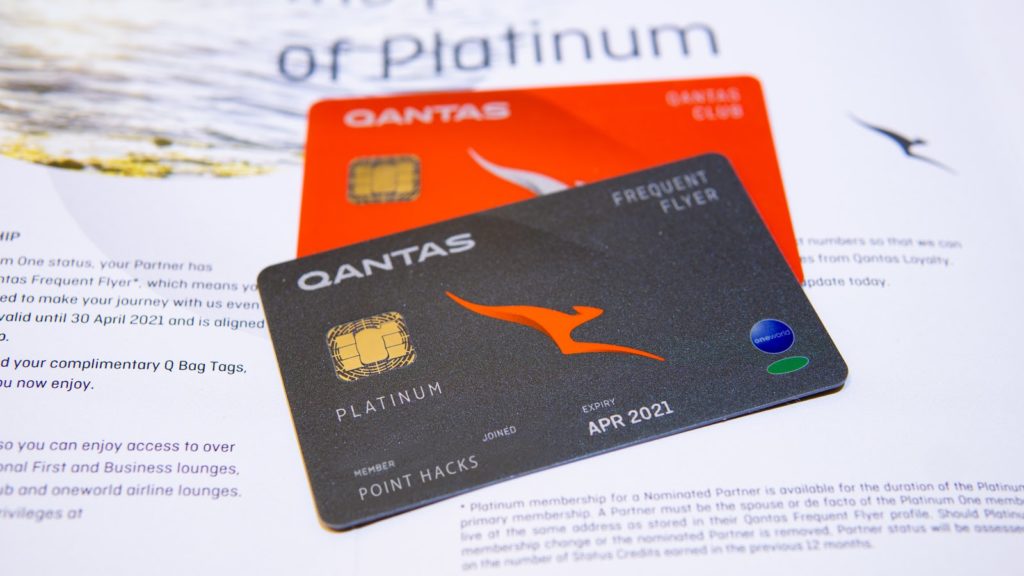 From the Qantas Status Privileges page:
"Preferential access will be provided, when available, to selected Qantas Classic Award seats for Silver, Gold and Platinum members. On selected flights, preferential access provided to Gold and Platinum members may be above the access available to Silver and Bronze members."
Whilst there are mixed reports of this being enforced, you may find that conducting a search yourself as an elite status holder may result in more award seats being shown as available compared to a search by a non-elite status holder.
Platinum, Platinum One and Chairman's Lounge members anecdotally have the ability to phone up and request reward seats be released for specific flights.
5. When they offer bonuses on transfers to leverage the above cases even further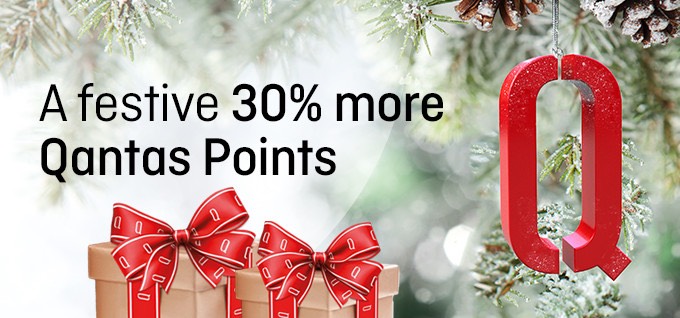 If you know you want to use your point balance for a Qantas Frequent Flyer redemption or upgrade and there is a bonus for transferring your Amex Membership Rewards points to Qantas, then that might give using your points for Qantas the edge over transferring to the usually better-value Asia Miles or KrisFlyer programs.
Based on past offers, transfer bonus promotions average 15% every three months.
6. When you want to book quickly online and other programs need a phone call
Although not an Amex Membership Rewards transfer partner, American Airlines' AAdvantage program offers better-value redemptions on medium- and long-haul Qantas flights than through Qantas Frequent Flyer itself.
However, you do need to phone the AAdvantage call centre in Australia to make partner bookings.

So, if you're in a rush and need to secure a seat online without a phone call, you may want to transfer your Amex Membership Rewards points over to Qantas to play it safe.
Having said that, AAdvantage will often let you put a hold on award seats for up to five days, so this should be analysed on a case-by-case basis.
Summing up
To be honest, there are only a few situations in which it makes sense to transfer your American Express Membership Rewards points to Qantas Frequent Flyer instead of better-value programs, especially Asia Miles for oneworld redemptions.
However, if you want to make an award booking on an Emirates or Jetstar flight, organise a round-the-world trip, get an upgrade on a paid Qantas ticket, or need to book through the Qantas website to access higher-level inventory, then it can definitely make sense to transfer your points over to Qantas.
And that's even better if there is a bonus transfer promotion going on.
Frequently asked questions
What's the transfer rate from  American Express Membership Rewards points to Qantas?
The standard exchange rate is 2 Membership Rewards points to 1 Qantas point. Occasional bonus transfer offers will often add 15-20% on top of that.
Can I transfer Qantas Points to American Express Membership Rewards?

No, you can't transfer points from Qantas to American Express (or to any other program, for that matter).
Related articles
When to transfer Amex Membership Reward points to Qantas
was last modified:
January 29th, 2021
by