This guide takes a look at the Star Alliance, focusing on its carriers that fly into Australia and their respective frequent flyer programs.

A guide to the Star Alliance in Australia
was last modified:
October 12th, 2020
by
What is Star Alliance?
The Star Alliance is the biggest of the three major global airline alliances; boasting a roster of 26 member airlines. Its competitors are the SkyTeam Alliance with 19 members, and oneworld which includes Qantas in its mix.

Although Virgin Australia is not yet a member of any alliance, the airline was previously indirectly linked to Star Alliance through its Velocity Frequent Flyer program. They have now suspended this reciprocal points transfer partnership with Singapore Airlines' KrisFlyer.
The alliance currently includes 26 member airlines, 10 of which usually fly into Australia and are highlighted in bold on the left and the others on the right:
There are also two Connecting Partners which offer elite status benefits only when combining travel with a 'full' Star Alliance member on the one itinerary:
Juneyao Airlines
Thai Smile
What is Star Alliance Status?
Frequent flyers of Star Alliance members are able to earn miles and status credits when flying across the alliance in the same reservation. With coverage across 1,330 destinations in 192 countries, there are plenty of opportunities to earn and redeem miles within a Star Alliance program.
Elite members of each Star Alliance frequent flyer program enjoy premium standardised benefits across the member airlines. There are two elite status levels within Star Alliance, which are:
Star Alliance Silver
Star Alliance Gold
It's very common for multiple status tiers within an airline to be equivalent to one Star Alliance status tier. For example, KrisFlyer Elite Silver with Singapore Airlines corresponds to Star Alliance Silver.
But KrisFlyer Elite Gold, PPS Club, Solitaire PPS Club and Solitaire PPS Club life status all correlate to Star Alliance Gold, and share common benefits across member airlines.
These vary by airline, and the Star Alliance Status tier corresponding to each member's own frequent flyer program can be found through this page.

With Star Alliance Silver or Gold status, eligible frequent flyers are able to access the following benefits when travelling with any Star Alliance airline in any travel class. These include:
Star Alliance Silver and Gold members
Priority Reservations Waitlist
Priority Airport Standby
Star Alliance Gold members
Priority Airport Check-in
Priority Baggage Handling
Airport Lounge Access
Priority Boarding
Extra Baggage Allowance
To enjoy these benefits across Star Alliance, you will need to first join a member airline's individual program, and then reach the appropriate status level in that program.
While there is no universal Star Alliance frequent flyer program, the alliance does provide universally-dedicated Star Alliance lounges in addition to individual member airline lounges.
There currently are eight Star Alliance lounges, including a lounge at Los Angeles. Other locations are Buenos Aires, Nagoya, Paris, Rio De Janeiro, Rome and São Paulo.
What are the best Star Alliance lounges?
SilverKris Business Lounge, Sydney
This is a beautifully designed lounge by Singaporean architectural firm ONG&ONG to create a 'home away from home' feel, and includes design elements such as productivity pods, which resemble Business and First class seats on a plane. The lounge is conducive to work or relaxation given its quiet and peaceful ambience.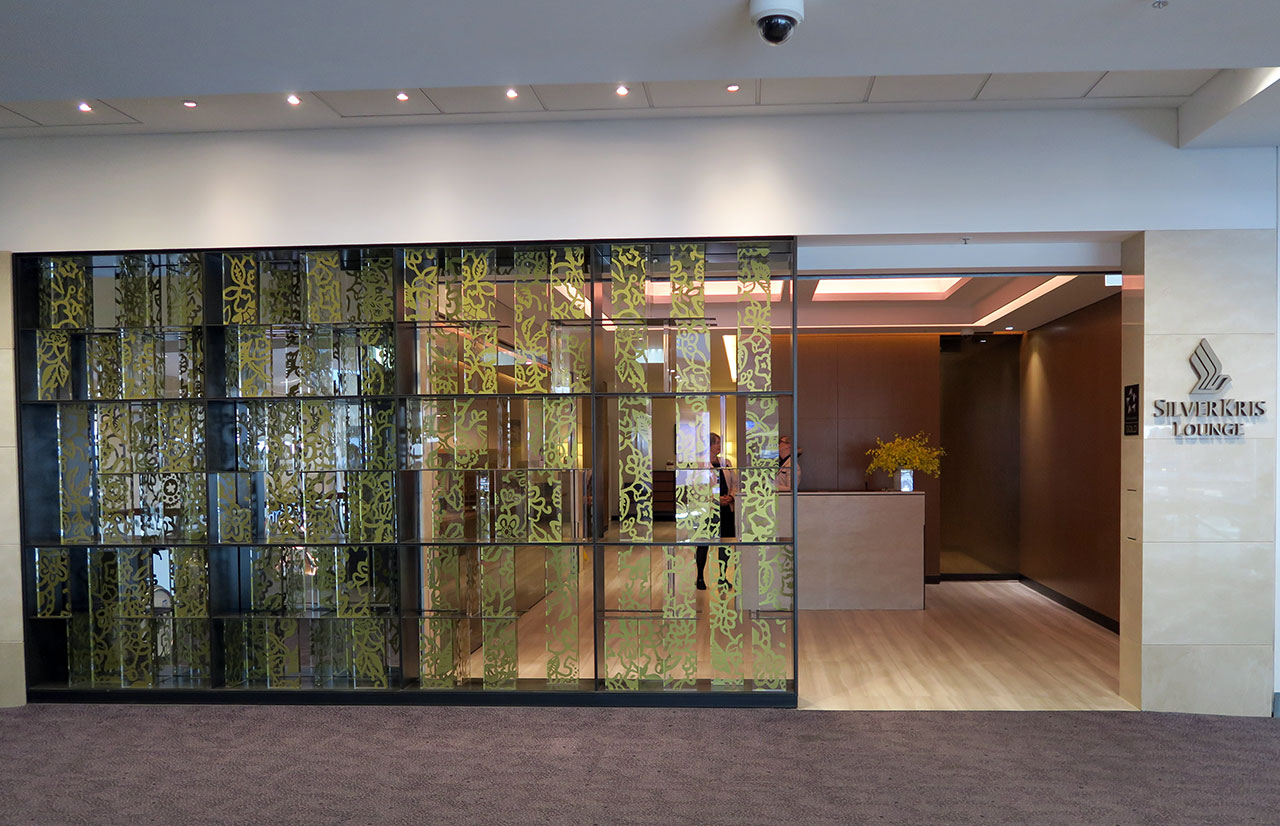 Further details can be found in our Singapore Airlines Sydney Business Class Lounge review.
Air New Zealand Koru Lounge, Sydney
The Air New Zealand lounge offers plenty of natural light and tarmac views, as well as incorporating different zone areas in an inspired way to cater to the needs of all guests. The lounge excels in its catering and easily competes with the standard of Qantas's lounge offering.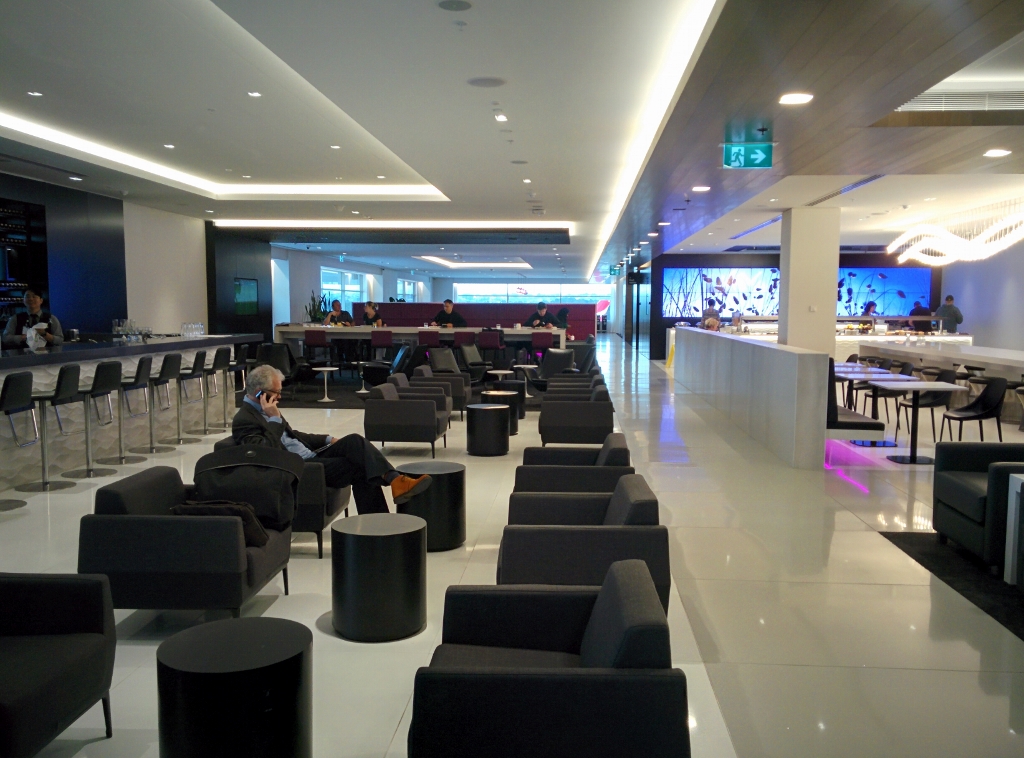 Read more in our full review of the Air New Zealand Sydney International Business Class Lounge.
How can I earn Star Alliance miles?
Points or miles can be earned directly with any Star Alliance member airline through flying or their respective air and ground partners. Once earned, those points can be redeemed for a flight on other Star Alliance partner airlines.
No Star Alliance member airline that flies to Australia offer a direct-earn credit card in the Australian market, however, there are plenty of options to earn miles indirectly with a number of Star Alliance carriers.
The easiest way to do this is to transfer your American Express Rewards or Marriott Bonvoy points to either KrisFlyer or Air New Zealand Airpoints.
American Express Membership Rewards points can be earned from holding American Express credit cards, while Marriott Bonvoy points can be earned by staying at any Marriott hotel worldwide.
Marriott Bonvoy partners with many airlines, so refer to the following airline partner list for confirmation of which Star Alliance member airlines are part of the scheme.
How can I use Star Alliance miles?
Miles earned with a Star Alliance member airline can be used within that own program (e.g. flights, hotels and merchandise or rewards stores where offered), or can be used for flights and upgrades with other Star Alliance carriers.
Naturally, we're more interested in the latter scenario. You can use the points or miles from one Star Alliance carrier and use it for reward seats on any other Star Alliance airline if there is reward seat availability.
Unlike oneworld, Star Alliance also has alliance-wide upgrades using points and miles. You'll find the details with your member airline frequent flyer program, but heads up — upgrades this way are extremely restrictive and won't be suitable for lots of people.
Which are the best Star Alliance carriers for Australia-based travellers?
Australia has not had a local Star Alliance carrier since the collapse of Ansett Australia in 2001, so unlike oneworld which has Qantas, Star Alliance has a hole when it comes to the Australian domestic market.
There are 10 Star Alliance airlines that usually fly to Australia, and if you find yourself flying any of these airlines regularly, it may pay to join the frequent flyer program of that airline.
Note that some programs have a 'hard expiry' condition, while others just have a 'soft expiry'. For example, KrisFlyer has a 'hard expiry' meaning that your points will expire after 3 years regardless of whether or not you have had any activity in your account. This will not suit infrequent flyers.
On the other hand, a program like Avianca Lifemiles has a 'soft expiry', whereby your points will stay active so long as you have any activity in your account within a 12-month period. Further information regarding expiration policies can be found here.
Singapore Airlines KrisFlyer
Before Virgin Australia fell into voluntary administration, it had a unique partnership with Singapore Airlines where Velocity Points could be transferred over the KrisFlyer miles and used on Star Alliance member airlines. It remains to be seen whether this partnership will restart.
KrisFlyer miles are very popular with Point Hacks and have plenty of good uses, including Singapore Airlines Business Class.
Thai Airways Royal Orchid Plus
Finally, if you fly from to Australia to Bangkok frequently, THAI Airways' Royal Orchid Plus program may best be suited to you.
However, numerous devaluations have caused this program to fall out of favour with many frequent flyers, who turn to other options instead.
United Airlines MileagePlus
If you're looking to earn most of your miles through purchasing them, without necessarily needing to even set foot on that airline's planes, United MileagePlus stands out for offering great promotions for purchasing miles, and great rates for redeeming them.
Although dynamic reward pricing is being introduced, it can still have some interesting redemptions and is good for travellers who fly to the US. United MileagePlus offers great value for First Class redemptions to Asia.
Avianca LifeMiles
Avianca LifeMiles is an interesting program and is especially good value for Business and First class travel from Australia to North Asia and back. However, as a foreign airline, buying miles can be a bit tricky, and there is a language barrier to overcome if you need to contact Avianca.
Air Canada Aeroplan
In mid-2020, Air Canada revealed its revamped Aeroplan frequent flyer scheme. Suited to those who usually fly from Australia's eastern states to Canada on a semi-regular basis, the new program includes more flexibility with redeeming Aeroplan Points on any available seat for Air Canada flights, plus new status perks including discount vouchers for redemption seats.
How to search for Star Alliance availability
The two main websites to use for searching Star Alliance reward flights are the KrisFlyer and United MileagePlus sites.
The KrisFlyer site allows you to search for and book Star Alliance partners such as ANA, THAI and Lufthansa as well as other partner award flights on the KrisFlyer website. Others may find the MileagePlus site easier to use.
Note that Lufthansa First Class is not available until it is within 15 days of the date you are travelling, which means that if you looking to travel more in advance than that, you will not be able to book an award seat.
Aside from Lufthansa, other Star Alliance partners release their First Class awards in advance.
What does Star Alliance mean?
Star Alliance is the name of a large partnership of airlines around the world, with the goal to be "an alliance that will take passengers to every major city on earth."
Which flights are Star Alliance?
Any flight operated by one of Star Alliance's many member airlines is considered a 'Star Alliance' flight. This is because Star Alliance benefits are applicable on those flights.
How does Star Alliance work?
When you fly on a Star Alliance airline, you can enjoy seamless connections with other Star Alliance airlines. If you have elite status with one airline, then your benefits are accepted across all member airlines as well, such as lounge access.
How can I join Star Alliance?
You don't join the Star Alliance per se, but simply sign-up as a frequent flyer member of any other Star Alliance member airline. You will automatically be part of Star Alliance by virtue of that membership.
Summing Up
Star Alliance is by far the largest global alliance of the three, and it is hard to see any pitfalls in joining at least one Star Alliance program. Given the large choice of airlines, it can be a bit overwhelming when trying to decide which one (or more) to choose.
Airlines that fly to Australia, such as Singapore Airlines or United, might have the best frequent flyer programs in terms of earning and redeeming miles for travel within Star Alliance.
Ultimately, the decision will rest on many factors, including where your travels take you, and which Star Alliance carrier best serves that destination.
Featured and supplementary images courtesy Star Alliance.
A guide to the Star Alliance in Australia
was last modified:
October 12th, 2020
by