Whether you're hopping from Sydney to Singapore or from Bangkok to Frankfurt, chances are you're covered by a huge network of airlines called the Star Alliance. In this guide, we take a closer look at what the Star Alliance is and how you can benefit from it.
What is Star Alliance?
The Star Alliance is the biggest of the three major global airline alliances, boasting a roster of 26 member airlines. Its competitors are the SkyTeam Alliance with 19 members, and oneworld which includes Qantas in its mix. While Virgin Australia is not part of Star Alliance, it is now a partner of United, which is in the alliance.

There are currently 26 member airlines in the alliance. Ten of them usually fly into Australia, which we have bolded in the table below.
Star Alliance also has two Connecting Partners which offer elite status benefits. These accrue only when combining travel with a 'full' alliance member on the one itinerary:
Juneyao Airlines
Thai Smile
Impressively, the alliance covers 1,330 destinations in 192 countries. With such extensive global coverage, your opportunities to explore the world are endless! Exotic destinations such as Sint Maarten, Goa and Valletta are all easily within reach.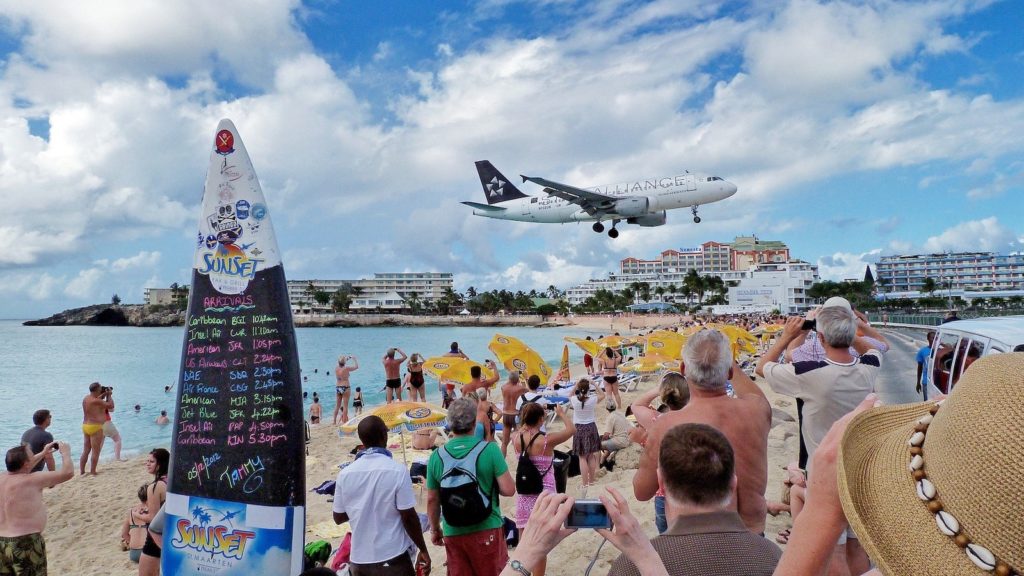 What is Star Alliance Status?
When flying on the same reservation, frequent flyer members will earn miles and status credits when flying across member airlines.
Star Alliance Silver
Star Alliance Gold
It's very common for multiple status tiers within an airline to be equivalent to one Star Alliance status tier. For example, KrisFlyer Elite Silver with Singapore Airlines corresponds to Star Alliance Silver.
But KrisFlyer Elite Gold, PPS Club and Solitaire PPS Club (including life) status all correlate to Star Alliance Gold.
The corresponding status varies by airline. You can find the Star Alliance Status tier that corresponds to each member's frequent flyer program here.

You can find the benefits for Star Alliance Silver and Gold members below. Keep in mind that status accrues when travelling on any member airline in any travel class.
Star Alliance Silver and Gold members
Priority reservations waitlist
Priority airport standby
Star Alliance Gold members
Priority airport check-in
Priority baggage handling
Airport lounge access
Priority boarding
Extra baggage allowance
To enjoy these benefits across the alliance, you'll need to first join a member airline's individual program. You then need to reach the appropriate status level in that program.
While there is no universal Star Alliance frequent flyer program, the alliance does provide universally-dedicated Star Alliance lounges. This is in addition to individual member airline lounges.
There are currently six Star Alliance lounges globally. These include lounges in Buenos Aires, Los Angeles, Paris, Rio De Janeiro and Rome.
What are the best Star Alliance lounges in Australia?
SilverKris Business Lounge, Sydney
Singaporean architectural firm ONG&ONG have created a beautifully designed lounge that creates a 'home away from home' feel.
It includes design elements such as productivity pods, which resemble Business and First class seats on a plane. The lounge is conducive to work or relaxation given its quiet and peaceful ambience.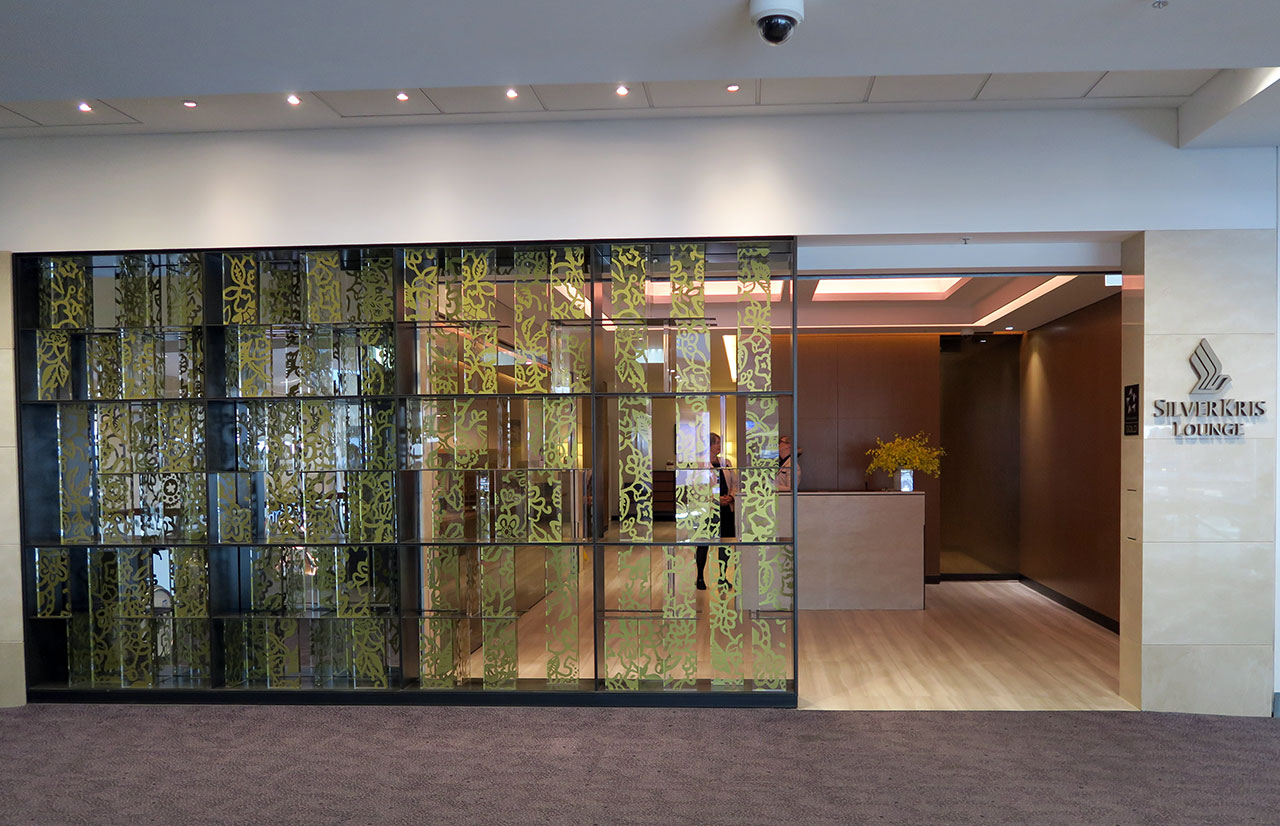 You can read more about this lounge in our Singapore Airlines Sydney Business Class Lounge review.
Air New Zealand Koru Lounge, Sydney
The Air New Zealand lounge offers plenty of natural light and tarmac views, making it a pleasant place to while away a few hours. We especially like the inspired use of different zones to cater to the needs of all guests, and the excellent catering. Overall, the food easily competes with the standard of Qantas's lounge offering.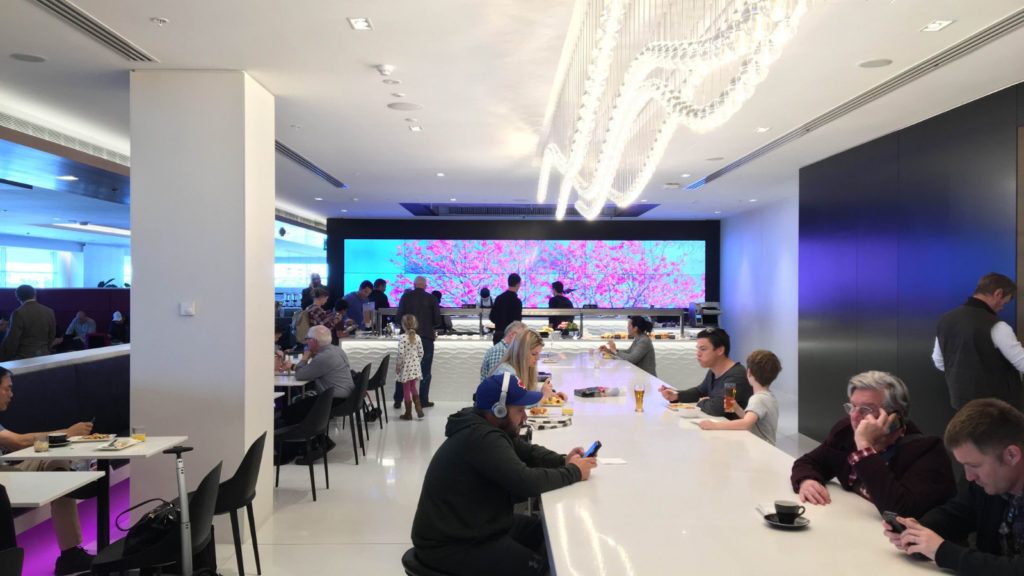 The lounge nails its aesthetic, and we love the use of bright contrasting colours including neon purple, black and an uplifting pastel blue. A very Air New Zealand feel.
You can read more in our full review of the Air New Zealand Sydney International Business Class Lounge.
Ad – Scroll down to continue reading.Minimum spend, terms & conditions apply.
How can I earn Star Alliance miles?
You can earn points or miles directly with any member airline by flying, or through their respective air and ground partners.
No member airline that flies into Australia offers a direct-earn credit card in the Australian market. But the good news for Australian residents is the recent release of the HSBC Star Alliance credit card. The card allows you to earn Star Alliance points from your everyday spending, as well as fast-tracks you to Star Alliance Gold status. This is a great development and for now, the only Star Alliance credit card available in the world!
There are also plenty of options to earn miles indirectly with a number of member carriers.
The easiest way to do this is to transfer your American Express Rewards or Marriott Bonvoy points to either KrisFlyer or Air New Zealand Airpoints.
You can earn American Express Membership Rewards points by holding an American Express Card. And you can earn Marriott Bonvoy points by staying at any Marriott hotel worldwide. Keep in mind, Marriott Bonvoy partners with many airlines, so refer to the following airline partner list to confirm which member airlines are part of the scheme.
How can I use Star Alliance miles?
As you'd expect, you can redeem miles earned through a member airline by using that airline's own frequent flyer program. This includes using your points or miles for flights, hotels or merchandise. You can also redeem your points for flight upgrades with any member airline.
However, upgrades aren't available for partner airlines of your frequent flyer program. You can only redeem points or miles for upgrades on one of the 26 airlines solely within the alliance.
Which are the best Star Alliance carriers for Australia-based travellers?
Since the collapse of Ansett Australia in 2001, Australia hasn't had a local member airline in Star Alliance. So unlike oneworld – which counts Qantas as a member – Star Alliance has a hole in the Aussie market.
Fortunately, there are 10 member airlines that usually fly into Australia. If you fly any of these airlines regularly, then it may pay to join the frequent flyer program of that airline.
Don't forget that the expiry conditions of your points or miles differ between frequent flyer programs. Some programs have a 'hard expiry' condition, while others have a more lenient 'soft expiry'. For example, KrisFlyer has a 'hard expiry' – meaning your points will expire after three years regardless of whether or not you've had any activity in your account. So this won't suit infrequent flyers.
On the other hand, a program like Avianca Lifemiles has a 'soft expiry'. In this case, your points will stay active provided you have activity in your account within a 12-month period.
Singapore Airlines KrisFlyer
KrisFlyer miles are very popular with Point Hacks readers and have plenty of good uses, including Singapore Airlines Business Class.
Velocity Frequent Flyer members can accrue Singapore Airlines KrisFlyer miles by converting Velocity Points into KrisFlyer miles at a rate of 1.55:1. You can then use your KrisFlyer miles to redeem on other Star Alliance airlines.
Thai Airways Royal Orchid Plus
For those who fly regularly between Australia and Thailand, the Thai Airways Royal Orchid Plus program may be a good choice for you.
However, numerous devaluations have caused this program to fall out of favour with many frequent flyers, who turn to other options instead.
United Airlines MileagePlus
If you're looking to earn most of your miles by purchasing them – without even needing to set foot on that airline's planes – United MileagePlus is an excellent option. They offer great promotions for purchasing miles and competitive rates for redeeming them.
While United now uses dynamic pricing – which generally means more expensive rewards – you can still find some interesting redemptions. One of the best? First Class redemptions between Australia and Asia.
Avianca LifeMiles
Avianca LifeMiles is an interesting program and is especially good value for Business and First Class travel between Australia and North Asia. However, as a foreign airline, it can be a bit tricky to buy miles, and there can be a language barrier to overcome if you need to contact Avianca by phone.
Air Canada Aeroplan
In mid-2020, Air Canada revealed its revamped Aeroplan frequent flyer scheme. Suited to those who usually fly from Australia's eastern states to Canada on a semi-regular basis, the new program has a number of benefits. These include more flexibility with redeeming Aeroplan Points on any available seat for Air Canada flights, and new status perks such as discount vouchers for redemption seats.
How to search for Star Alliance availability
We recommend two main airline websites for searching Star Alliance reward flights: KrisFlyer and United MileagePlus.
The KrisFlyer site allows you to search for and book Star Alliance partners such as ANA, Thai and Lufthansa – as well as other partner award flights on the KrisFlyer website. Others may find the MileagePlus site easier to use.
Keep in mind, Lufthansa First Class reward bookings only become available 15 days before the date you are travelling. So, unfortunately, if you're looking to book further in advance, you won't be able to book an award seat.
Aside from Lufthansa, other Star Alliance partners release their First Class award seats in advance.
Summing Up
Star Alliance is by far the largest global airline alliance of the big three. It's hard to see any pitfalls in joining at least one member program, given the large choice of airlines.
Airlines that fly to Australia, such as Singapore Airlines or United, might have the best frequent flyer programs in terms of earning and redeeming miles for travel within the alliance. But make sure you're aware of the expiry policy of each respective frequent flyer program.
Ultimately, whether or not you decide to join a Star Alliance loyalty program will rest on many factors – including where your travels take you, and which member airline best serves your destinations of choice.
Frequently asked questions
What does Star Alliance mean?
Star Alliance is the name of a large partnership of airlines around the world. Its goal is to be 'an alliance that will take passengers to every major city on earth.'
Which flights are part of Star Alliance?
Any flight operated by one of Star Alliance's many member airlines is considered a 'Star Alliance' flight. This is because Star Alliance benefits apply to those flights.
How does Star Alliance work?
When you fly on a Star Alliance airline, you can enjoy seamless connections with other Star Alliance airlines. If you have elite status with one airline, then your benefits are accepted across all member airlines as well – including perks such as lounge access.
How can I join Star Alliance?
You don't join the Star Alliance per se. Rather, you simply sign-up as a frequent flyer member of any Star Alliance member airline. You will automatically be part of Star Alliance by virtue of that membership.
Featured and supplementary images courtesy Star Alliance.
The Ultimate Guide to the Star Alliance
was last modified:
August 24th, 2023
by