American Express are offering up to 100,000 bonus Velocity Points for new Card Members of the American Express Velocity Platinum card until 19 June 2019.
The card has a $375 annual fee, with the benefits helping to offset this in both the first and subsequent years, including a free domestic return Virgin flight, and two Virgin Australia lounge passes for use in domestic Virgin lounges.
The bonus points are split into chunks of 25,000 Velocity Points for every month you spend a minimum of $1,000 within the first 4 months, which equates to a total of $4,000 to receive the entire bonus.
How you could use the bonus points from this card
All redemption figures shown are examples only and exclude accompanying taxes and fees. Points redemption price data is provided by a third-party, so inaccuracies may be present. Please check with the airline directly for a complete and accurate total redemption cost.
This is still one of the highest Velocity Points-earning cards in the market and is handy for ongoing use for Virgin Australia frequent flyers and Velocity Points hunters.
The Velocity Platinum is a card to consider holding for the frequent Virgin flyer, especially for those who travel in Economy and can make good use of the included lounge passes and free flight.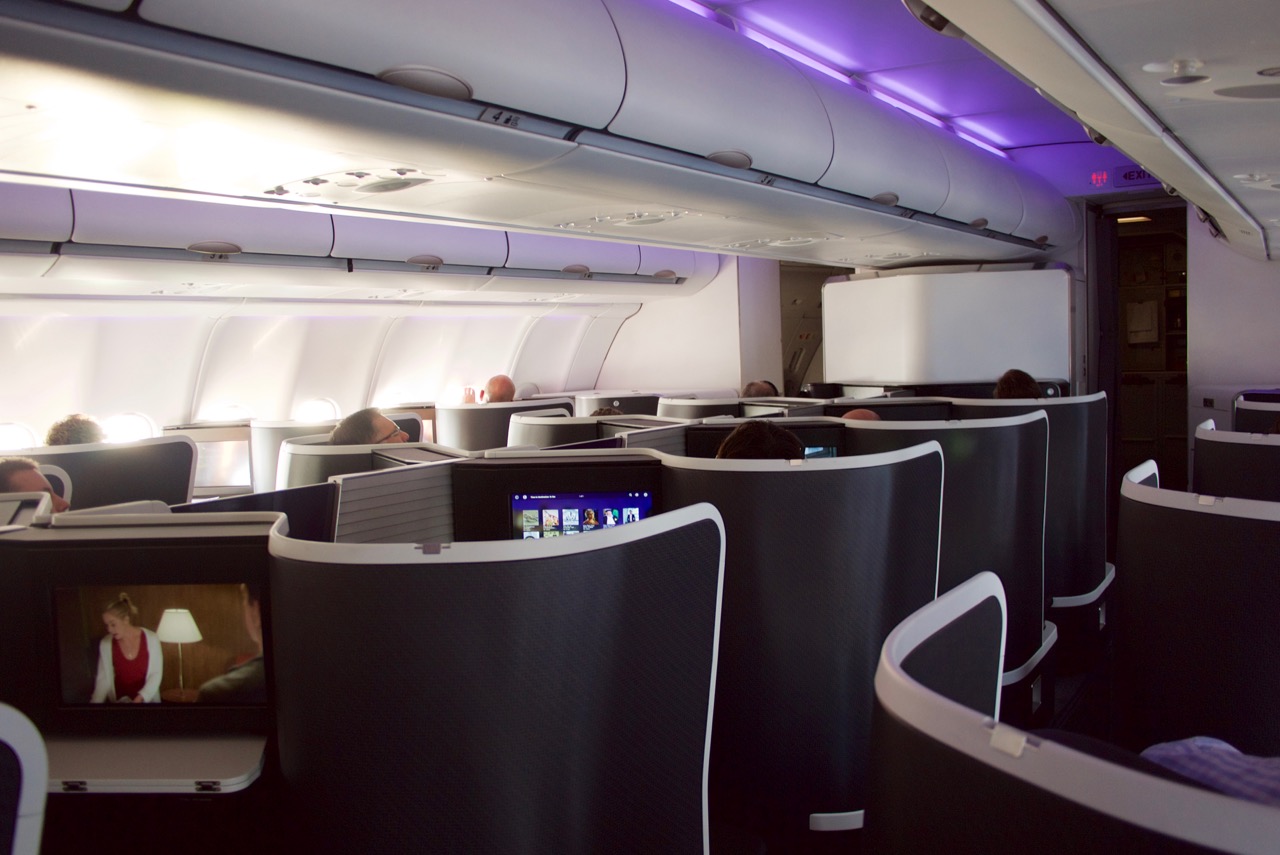 Travel between Sydney/Melbourne and Perth in Virgin Australia's A330 Business Class for 35,500 Velocity Points, one of our favourite ways to use Velocity Points
Digging into the benefits of the Velocity Platinum American Express
The Velocity Platinum American Express is a card to apply for if you usually fly with Virgin Australia and can take advantage of the bonus points from Virgin Australia spend and accompanying lounge passes.
Card Details
Card
American Express Velocity Platinum
Loyalty program
Velocity Frequent Flyer
Points earned from spend
1.25 Velocity points earned per $1 on all eligible spend except for government bodies
1 Additional Velocity point per $1 spent on selected Virgin Australia purchases
0.5 Velocity points per $1 on Government spend
Points cap
None
Earns points at ATO
Yes (reduced earn rate of 0.5 point/$)

Travel benefits
Each year: 2x Virgin Australia lounge passes, 2x American Express Sydney/Melbourne lounge visits, free Virgin Australia domestic flight
Included insurances
Domestic and international travel insurance, travel inconvenience insurance, refund and purchase protection (PDS)
Overseas transaction fee
3% of the converted amount
Minimum income requirement
$65,000
Annual fee
$375
Earning Velocity points from spend
When using your card in Australia, you'll receive 2.25 Velocity Points per dollar spent with Virgin Australia, and 1.25 Velocity Points per dollar on all other expenses except for government bodies where you will earn 0.5 Velocity Points per dollar spent.
Your Velocity Points will be swept over to your Velocity account on a monthly basis, and additional card members are free of charge.
Free Virgin Australia domestic Economy flight
With the Velocity Platinum card, you can also redeem a free domestic return flight with Virgin Australia to selected cities each Card Member year.
It differs depending on your departure airport (Sydney in the map below), however, in a nutshell, it is to/from most cities within a couple of hours' flight time of the departure airport. Read the full guide below for more information.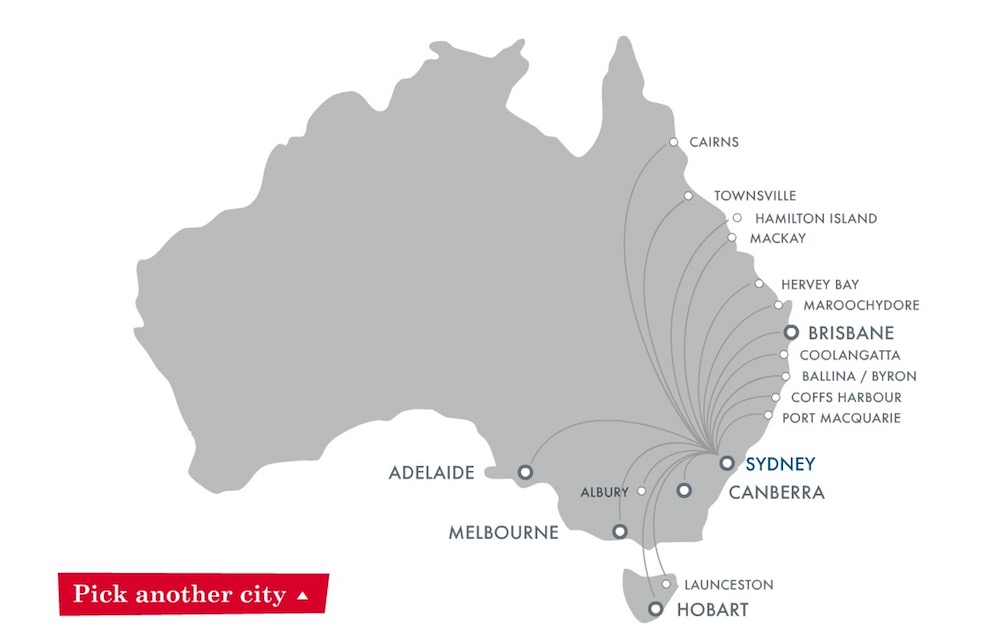 Image courtesy American Express
In all likelihood, the free domestic flight will cover the cost of the annual fee of the card alone—or close to, at least. In 2015, American Express removed the option to redeem the free flight from Sydney, Melbourne and Adelaide to Perth but not the other way around.
Virgin Australia and American Express Lounge passes
The Velocity Platinum card comes with two free single-entry passes to Virgin Australia domestic lounges each year. You can use these passes prior to travelling on a Virgin Australia domestic flight (not a Virgin Australia international flight or any flight with another carrier).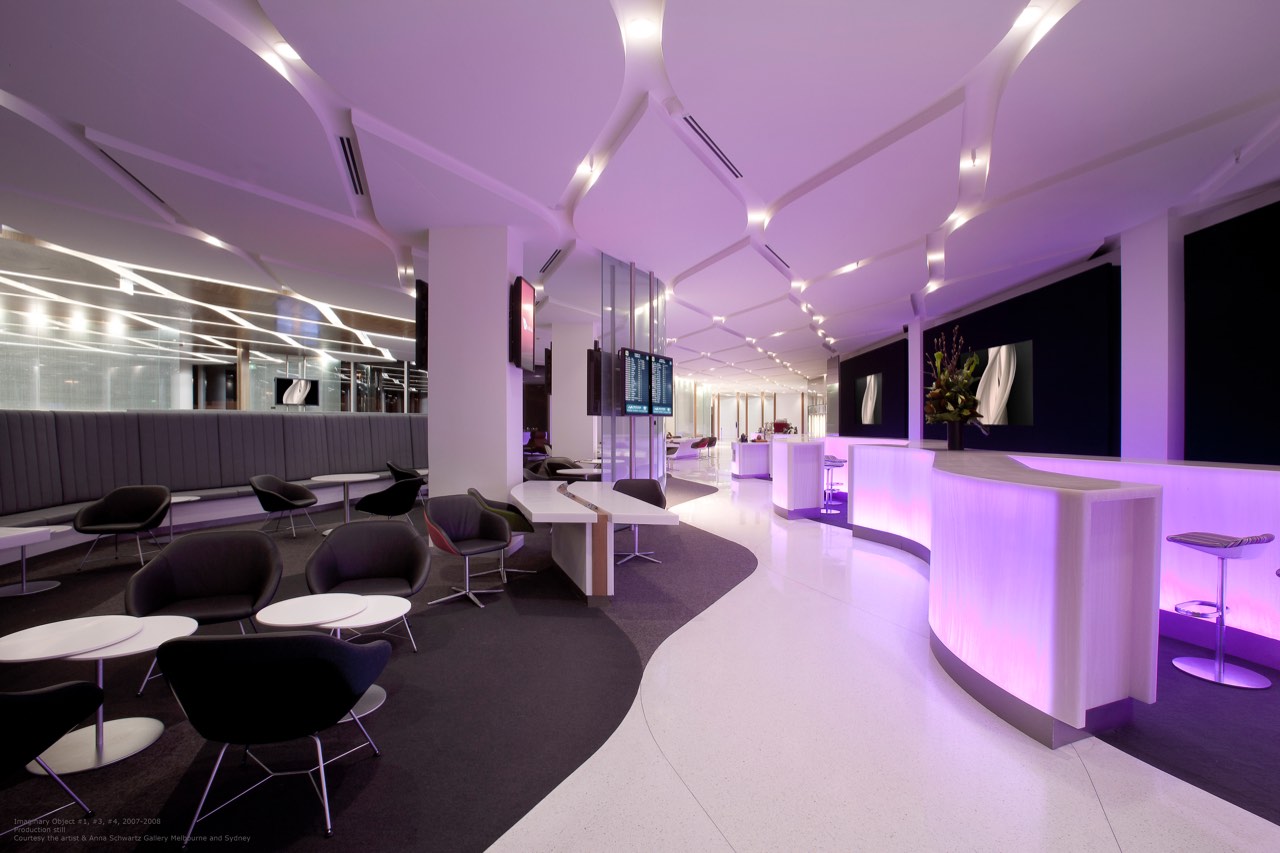 Virgin Australia Melbourne Lounge
If you don't have Velocity status, this is nice little perk which will see you enjoy their excellent domestic lounges—save this up for a leisure trip, in my opinion.
On top of those, you'll also receive two access passes to an American Express Lounge at Sydney or Melbourne's International Terminal, plus two children travelling with you. You can also buy additional access at $55 per visit.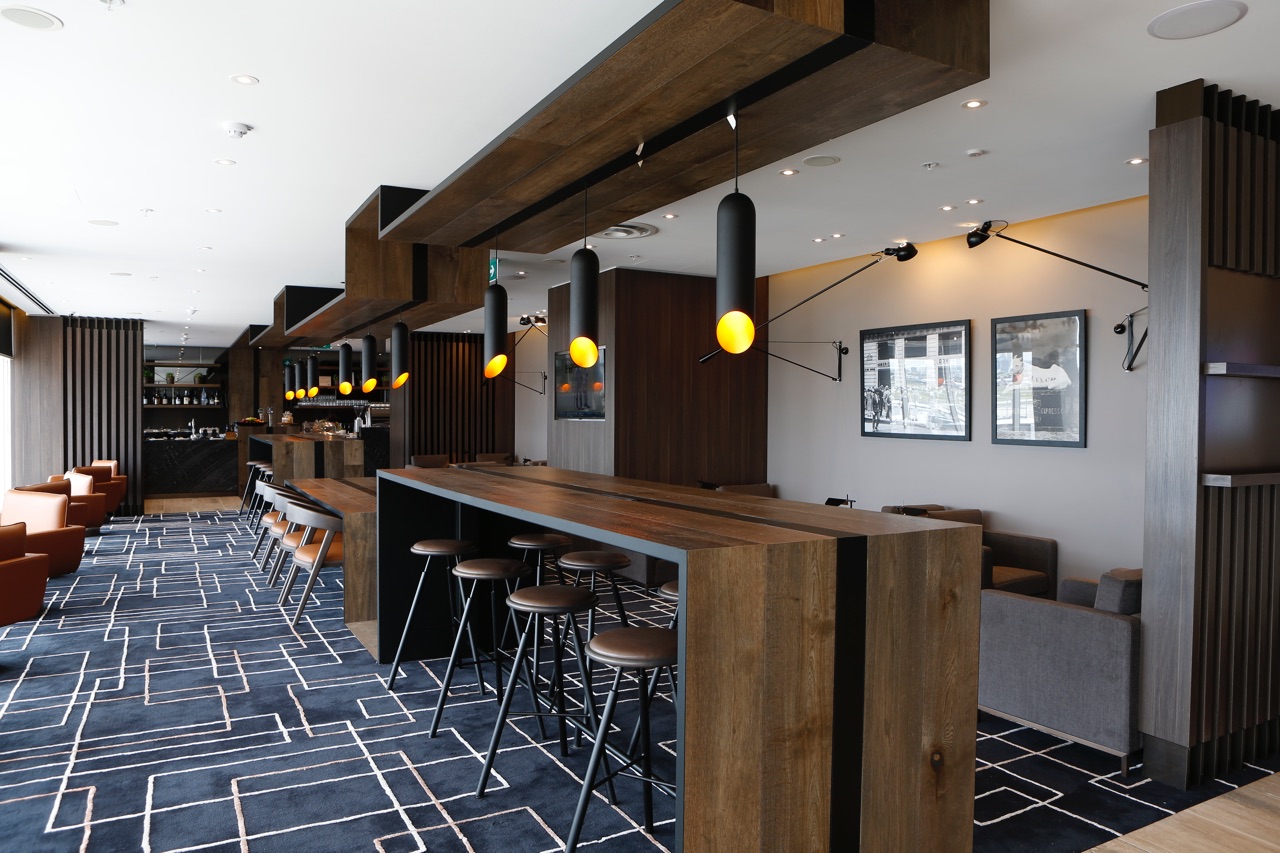 Notably, this benefit is only available to the top-tier American Express cards at most banks, so this is quite a perk for a card with a lower annual fee.
Status Credits
Another noteworthy ongoing benefit of the Velocity Platinum card is the Velocity Status Credits.
American Express are offering 100 Velocity Status Credits as a target for spending $50,000 in 12 months (your account membership year)—this applies to both existing and new Card Members and is a neat way of bumping up your Status Credits balance if you are on the hunt for Silver, Gold or Platinum Velocity status.
Other benefits
There is also a range of insurances, with domestic and international travel insurance, travel inconvenience insurance available for travel purchased on the card, as well as refund and purchase protection.
The full PDS outlining the details of all the benefits included with the Velocity Platinum card can be found here.
This guide references some of the benefits of insurance policies provided with this card.
You should read the PDS and obtain independent professional advice before obtaining this product.
American Express Apple Pay & Android Pay support
American Express cards support both Apple Pay & Android Pay, meaning you can use this Card on your smartphone for easier payments. Find out more in our guides for each of the compatible services.
Up to 100,000 bonus Velocity Points and free domestic Virgin Australia flight with the Amex Velocity Platinum
was last modified:
June 12th, 2019
by
Eligibility criteria for bonus points for existing American Express Card Members
American Express are quite specific about whether existing Card Members will be eligible for bonus points if they apply for a card, are approved, and meet the minimum spend criteria.
Card Members who currently hold or who have previously held any Card product issued by American Express Australia Limited in the preceding 18 month period are ineligible for this offer.
American Express don't allow existing Card Members, even for different types of American Express cards (e.g. Charge, Credit or Business) to be eligible for bonus points offers for cards in a different family.
Up to 100,000 bonus Velocity Points and free domestic Virgin Australia flight with the Amex Velocity Platinum
was last modified:
June 12th, 2019
by
Summing up
The Velocity Platinum American Express is aimed at those really looking to maximise their Velocity earn from spend.
The additional lounge access, insurance and other perks are nice to have but are secondary in importance compared to the high Velocity Points earn potential.
Up to 100,000 bonus Velocity Points and free domestic Virgin Australia flight with the Amex Velocity Platinum
was last modified:
June 12th, 2019
by