Is your balance of Velocity Points in need of a top-up? Velocity usually runs a twice-yearly points transfer promotion with most bank partners – in May and November. The bank reward offer is a 20% bonus, but you need to opt-in to auto-transfer or make three manual transfers in each of November, December and January.
Plus, Virgin Business Flyer is also offering a 20% transfer bonus as well.
1. Virgin Business Flyer transfer offer
Expiry: Transfer by 17 December 2023
Is your Business Flyer account flush with points? Treat yourself or your employees with 20% bonus Velocity Points when you transfer from your business account to an individual Velocity Frequent Flyer account. The bonus applies to multiple transactions made before 17 December 2023, with a minimum transfer of 3,000 points.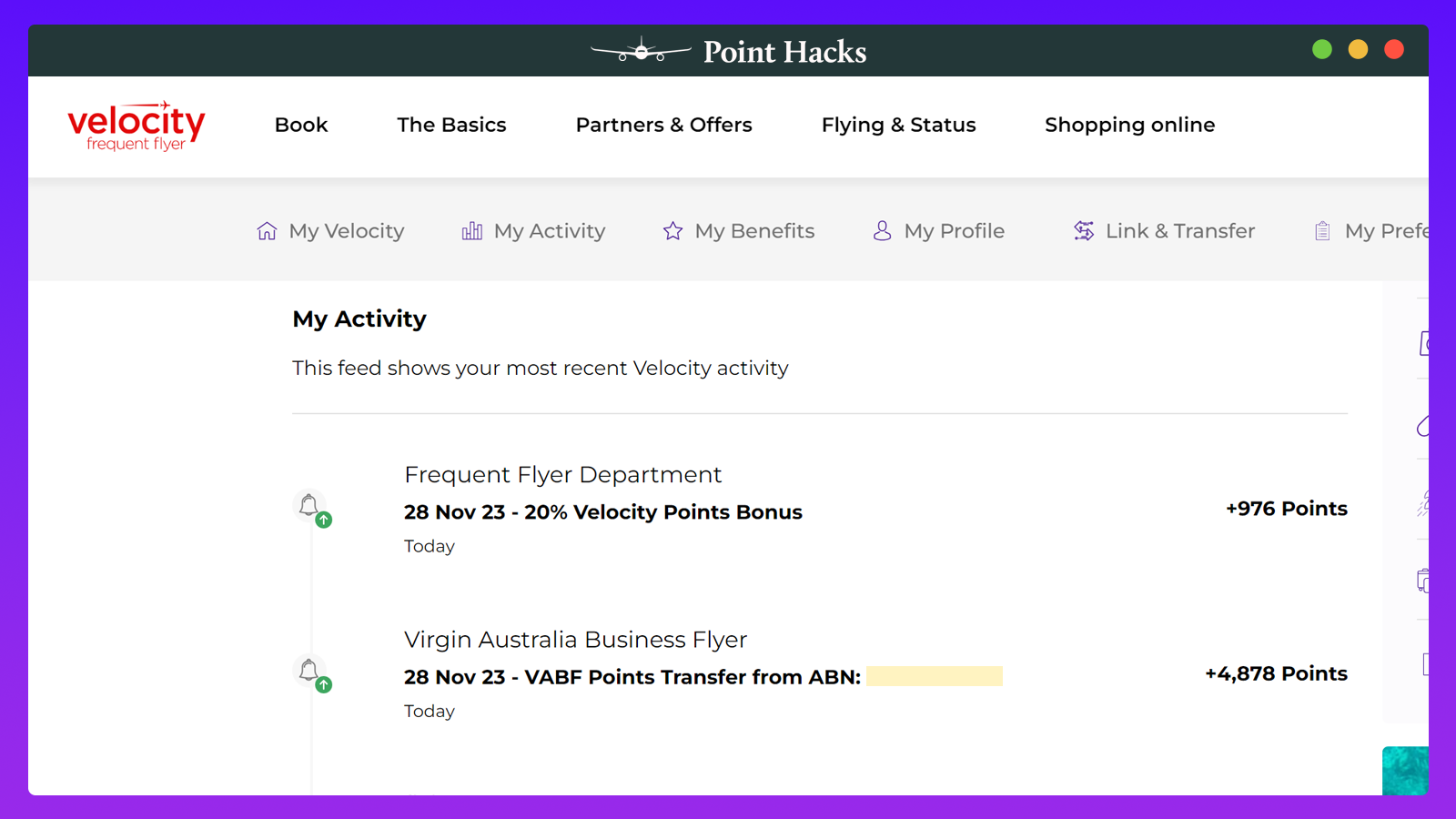 2. Bank rewards transfer offer (3 months)
Expiry: First transfer by 30 November 2023, then 31 December 2023 and 31 January 2024
Rather than a one-month, 15% offer, Velocity is doing things differently. This time, it's a three-month offer with a 20% bonus. The catch? For manual transfers, you need to make at least one transfer each month (November, December, January) to receive the bonus points in February 2024.
For auto-transfers, you'll automatically get the 20% bonus on each monthly sweep, though you'll still need to wait until February to get the bonus points.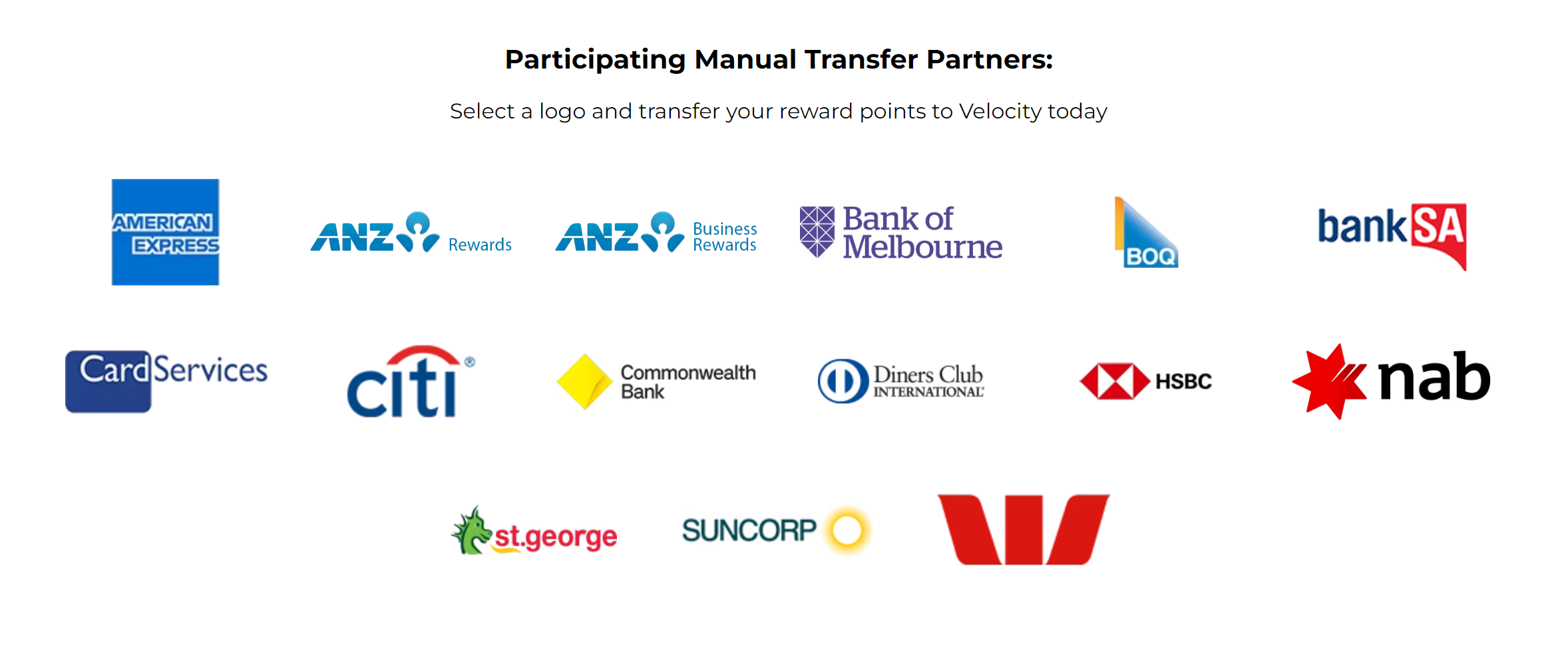 Participating Auto-Transfer partners
ANZ Rewards
ANZ Business Rewards
Bank of Melbourne
Bank SA
NAB
St.George
The T&Cs say that as long as you enable Auto-Transfer, all transfers during the offer period (1 November 2023 to 31 January 2024) will earn the 20% bonus. It doesn't say what happens if you've already opted-in to Auto-Transfer before 1 November – to be safe, you might want to cancel it and set up a new transfer.
Participating manual transfer partners
American Express (all Membership Rewards cards)
ANZ Rewards
ANZ Business Rewards
Bank of Melbourne
BOQ
Bank SA
Card Services
Citi Rewards
Commbank Awards
Diner's Club
HSBC
NAB
St.George
Suncorp
Westpac
With these manual transfers, make at least one transfer in November, December and January. In February, you'll be awarded a 20% bonus for everything you transferred during that period.
If you were planning to close a card mid-way through, the good news is that you can transfer from a different bank partner in subsequent months to maintain the 20% bonus.
Ad – Scroll down to continue reading.Minimum spend, terms & conditions apply.
Why should I use a Velocity transfer promotion?
We're big fans of transfer promotions from flexible reward programs to Velocity Frequent Flyer, particularly when the offer is 20% more points (or higher!), and you have a specific flight goal in mind.
However, this time you won't get the bonus points until February 2024. If you're relying on the extra points to get you over the line with a reward seat, you might need to change up your timeline.
Our suggestion is to preserve the flexibility of your points – make the minimum transfer in November and December and then the main transfer you want in January. And of course, if you're not after any reward seats, consider not transferring either. You don't have to transfer just because an offer is on.
If you're holding American Express Membership Rewards points and ultimately want KrisFlyer miles, transferring to Velocity with the bonus gives you slightly more miles now.
30,000 MR points = 10,000 KrisFlyer miles with a direct conversion
30,000 MR points = 18,000 Velocity Points (inc. 20% bonus) = 11,613 KrisFlyer miles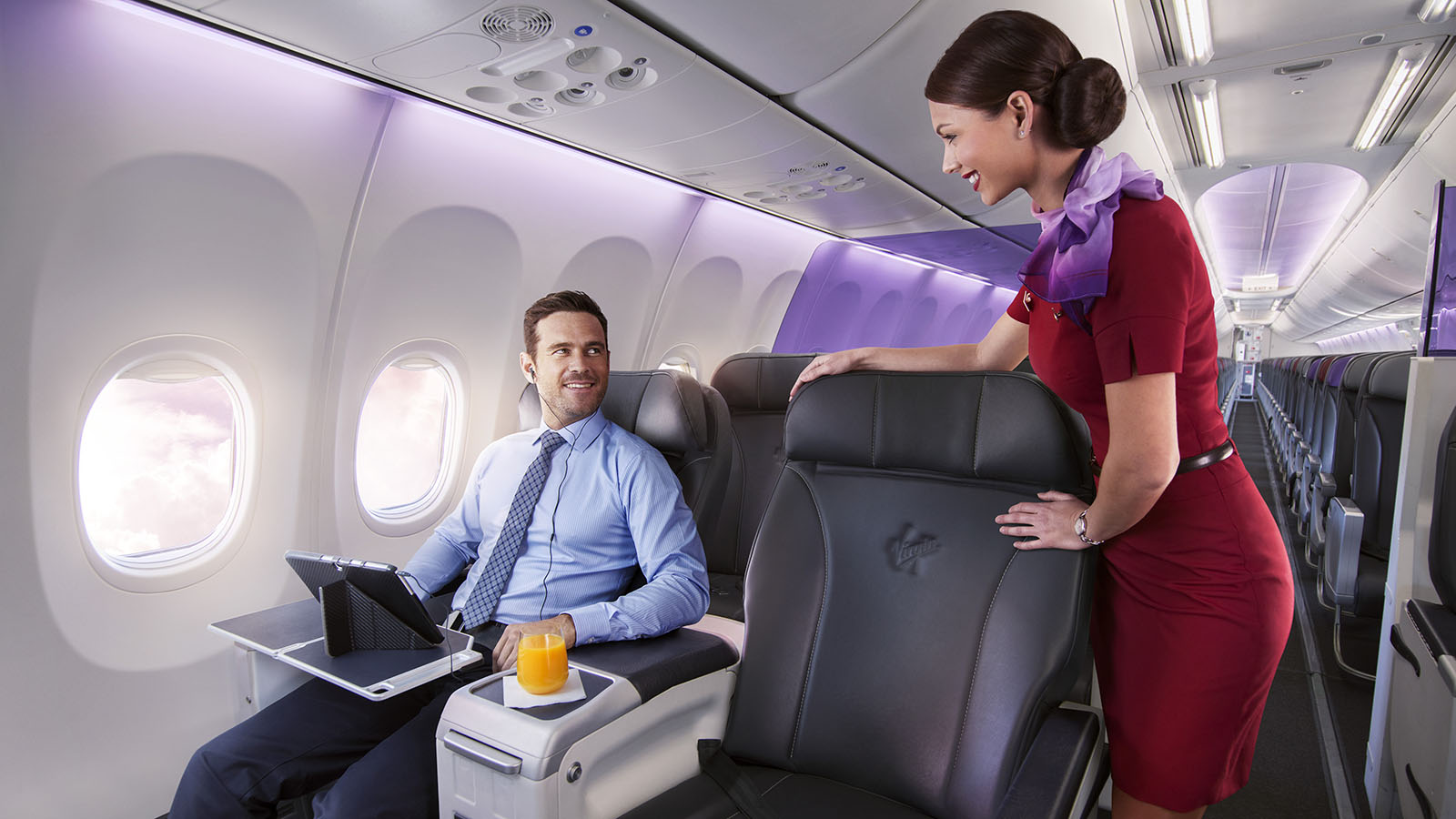 Offer history
Keen to know how Velocity has run this offer in the past so you can decide if you should take advantage of it now? Here are the last three years of offer history:
November 2023: 20% bonus for most programs (3-month offer).
August 2023: 10-20% for Amex Member Month.
May 2023: 15-20% bonus for most programs.
March 2023: 15% bonus for CommBank Awards members only.
February 2023: 15-20% bonus for Amex Membership Rewards only.
October 2022: 15-25% bonus for most programs.
August 2022: 25% bonus for American Express Membership Rewards.
May 2022: 5-30% bonus for most programs.
February 2022: 15-20% bonus for Amex Membership Rewards only.
November 2021: 20-30% bonus for bank programs.
May 2021: 15-30% bonus for most bank programs.
November 2020: 15-40% bonus + 50 bonus Status Credits for most bank and hotel rewards programs, plus 15% bonus for Flybuys.
September 2020: 20% bonus for most bank and hotel reward programs.
July 2020: 15-20% bonus for Flybuys.
February 2020: 15% bonus for most Amex Card Members; 20% bonus + status upgrade for Platinum and Centurion Card Members; 15-20% bonus for Flybuys [targeted].
Summing up
These Velocity promotions are usually a great deal if you have a stash of credit card or hotel program points you want to transfer over to Velocity. Don't forget, along with Virgin Australia, you can also use Velocity Points on airline partners such as Etihad, Singapore Airlines, Air Canada and more.
This content contains affiliate links from which Point Hacks may earn commissions from transactions generated from new customers, bookings and general enquiries. Find out more here.
Transfer your points to Velocity for a 20% bonus
was last modified:
November 29th, 2023
by