In the mainstream media, you'll occasionally read of disgruntled people — usually a mix of the general public and 'celebrities' — complaining that their Qantas Points or Velocity Points have magically vanished.
Generally, it boils down to those individuals not reading about points expiry policies, and also not actually being active in that particular program for an extended period of time, which shows a general lack of interest and loyalty.
While the expiry policy for points is quite lenient in Australia, it can be much stricter abroad with programs such as Singapore Airlines KrisFlyer and Emirates Skywards, where a hard expiry of three years might apply regardless of activity.
Not sure how it all works? As people start gearing up for easier domestic travel in 2021, here is our quick guide to points expiry for common frequent flyer programs used by Aussie travellers.
Frequent flyer program expiry policies
The following table shows the usual expiration policies for each program's frequent flyer points. It does not take into account any COVID-19 related extensions that may be in place — consult the program's website for more information related to that.
Rewards program
Do points expire?
After how long?
Tip
Qantas Frequent Flyer
Yes - with inactivity
18 months of inactivity
A great way to extend is to download the Qantas Wellbeing app and earn points for exercising or even just sleeping

Transferring points between family members will not prevent your points from expiring (transferred points take on the expiry date of existing points in the account)
Velocity Frequent Flyer
Yes - with inactivity
24 months of inactivity
Transferring points between family members or receiving points via Family Pooling will not prevent your points from expiring

Air New Zealand Airpoints
Yes - time from earned
Minimum of 4 years validity
On anniversary of program join date, points from over 4 years prior will expire

Oldest points are used first

No expiry for Gold or Elite
Alaska Mileage Plan
Yes - with inactivity
24 months of inactivity
Miles can be reinstated for up to one year for a US$75 fee
American Airlines AAdvantage
Yes - with inactivity
18 months of inactivity
Reinstate for a fee depending on number of miles
Avianca LifeMiles
Yes - with inactivity
12 months of inactivity
Very strict policy

Spending miles does not extend expiry

Easiest way to extend is to buy 1000 LifeMiles or transfer Marriott Bonvoy points over
British Airways Executive Club
Yes - with inactivity
36 months of inactivity
Cathay Pacific Asia Miles
Yes - with inactivity/time from earned
18 months of inactivity (for miles earned from 1 January 2020)/
36 months from the month miles are earned (for miles earned up until 31 December 2019)
Renewal for another three years or transfer to another member with payment of fee
Delta SkyMiles
No
Emirates Skywards
Yes - time from earned
36 months from accrual
Here are some ideas on what do with your expiring miles
Etihad Guest
Yes - with inactivity
18 months of inactivity
Marriott Bonvoy
Yes - with inactivity
24 months of inactivity
Extend expiry by transferring minimum 3,000 Marriott points to 1,000 frequent flyer points; buy points; donate minimum 2,500 points to charity
Singapore Airlines KrisFlyer
Yes - time from earned
36 months from accrual
Oldest miles are used first

6- to 12-month extension depending on status available with payment of fee

Transfer to Velocity if at risk of expiry
THAI Royal Orchid Plus
Yes - time from earned
36 months from accrual
Miles expire on a quarterly basis and may vary slightly depending on the timing of when the miles were credited into the account
United MileagePlus
No
Effective 28 August 2019, the previous 18-month soft expiry no longer applies
With the COVID-19 pandemic in 2021, most frequent flyer programs are still suspending the expiration of points and miles for the foreseeable future. Check with your enrolled programs to see if this is the case.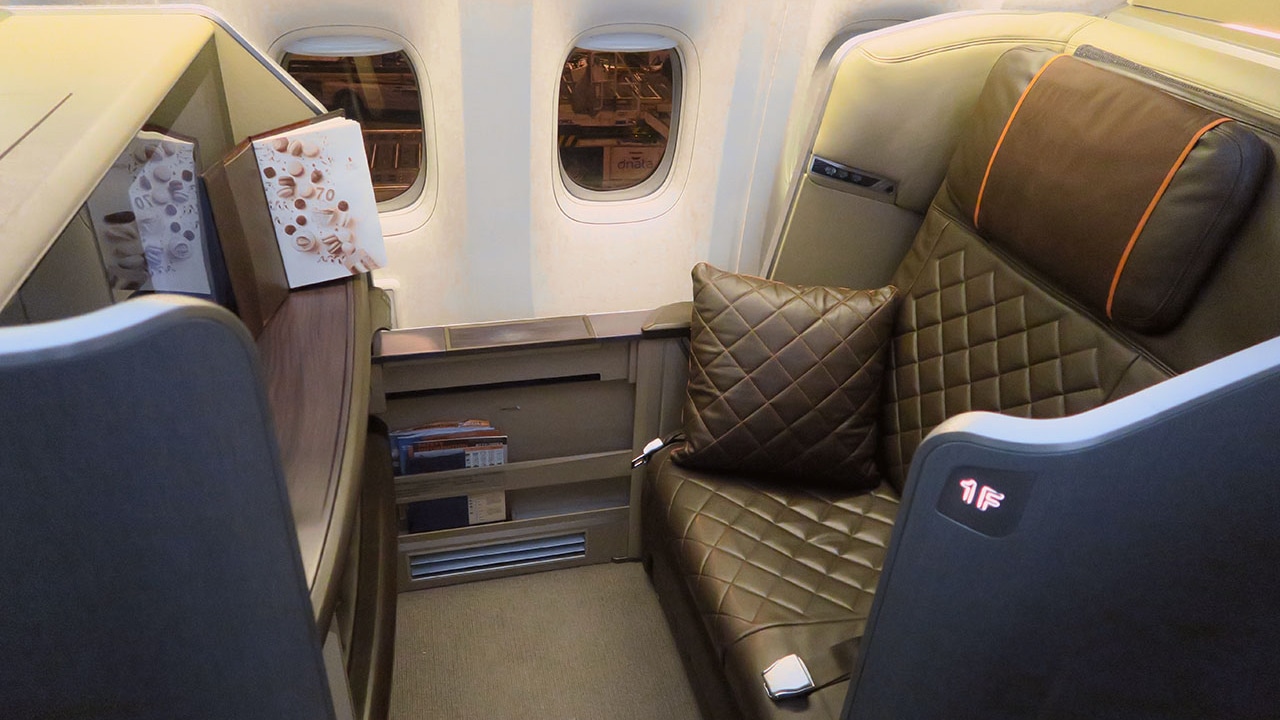 Ad – Scroll down to continue reading.Minimum spend, terms & conditions apply.
Bank reward program expiry policies
The major credit card points programs out there don't let your points expire, but you'll need to remain a cardholder to keep access to them. If you're planning on dropping a rewards card, be sure to spend all the associated rewards points first.
The exception to this rule is with ANZ Rewards. Those points must be used to claim a reward three years after the end of the year in which the points were earned, or else they will be cancelled.
What are the best ways to stop frequent flyer points from expiring?
Thankfully, it's never that hard to keep some activity in your account to keep your balances active in programs that don't have hard expiry limits. Here are some ideas:
Earn some points from a program partner — credit a car rental, hotel stay or online purchase to your account
Redeem some points if you have enough. Often small charitable donation for a few thousand points might reset the expiry counter
Transfer some points over from a credit card program
Earn some points from a linked credit card
Buy wine from Qantas Wine or Virgin Wines to get bonus points
Use a service like AwardWallet to keep tabs on your balances
Summing up
Even though many of us will know the rules, there are still some cases where life just gets in the way and your reward points are put on the backburner.
For programs like Qantas and Velocity Frequent Flyer, it's virtually impossible to have points expire as there are so many ways to keep your balance active. For example, the Qantas Wellbeing App is an excellent 'set and forget' option.
If your points do expire unexpectedly, it's worth following up with the frequent flyer program to see if they will reinstate your balance for a fee or after completing some sort of shopping challenge.
When do your frequent flyer points expire?
was last modified:
July 27th, 2022
by