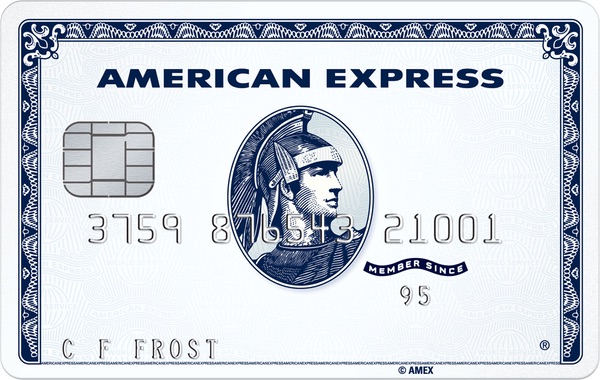 American Express' new Essential card is an entry-level, no annual fee offering which earns Membership Rewards points and offers a range of insurances and offers for consumers who aren't totally focused on frequent flyer points
No annual fee
Smartphone screen insurance
0% p.a. on balance transfers for the first 12 months
A range of other purchase protection insurances
1 Membership Rewards Gateway points earned per $, except for utilities/government.
Points can be redeemed for transfers to a range of airline points, including Velocity, at 1 point = 0.75 airline points
A one-off credit plan establishment fee of up to 3% applies on Balance Transfers
Card Members who currently hold or who have previously held any Card product issued by American Express Australia Limited in the preceding 60 day period are ineligible for this offer. Previous and existing bank-issued American Express companion cardholders are eligible for this offer
Read the American Express Essential guide →
Point Hacks receive a maximum of $40 per applicant for this card. More about this →
The American Express Essential card comes with a range of benefits that are appealing to the mainstream consumer – but not necessarily those that are so rewards points focused. I'd say that rewards points are a benefit of the card, rather than a focus.
The card has no annual fee (as a feature of the card, not an offer), comes with smartphone screen insurance, and 0% on balance transfers for 12 months.

Digging into the details of the American Express Essential card
Card Details
| | |
| --- | --- |
| Card | American Express Essential |
| Loyalty Program | American Express Membership Rewards Gateway |
| Points earned from spend | 1 Membership Rewards points earned per $ spent |
| Minimum income | $40,000 p.a. |
| Included insurances | Smartphone Screen Insurance, Purchase Protection, Buyer's Advantage and Refund Protection |
| Overseas transaction fee | 3% of the converted amount |
| Annual fee | $0 |
Effective Frequent Flyer Program Point Earn Rates
| Frequent Flyer Program | Points earned from spend |
| --- | --- |
| Velocity Points | 0.75 point / $ |
| Singapore Airlines KrisFlyer Miles | 0.75 Mile / $ |
| Cathay Pacific Asia Miles | 0.75 Mile / $ |
Consider this card the little, hipster brother of the Platinum Edge. The card looks very cool, with a neat pearlescent cream and dark blue design that I haven't seen on any other American Express card globally before.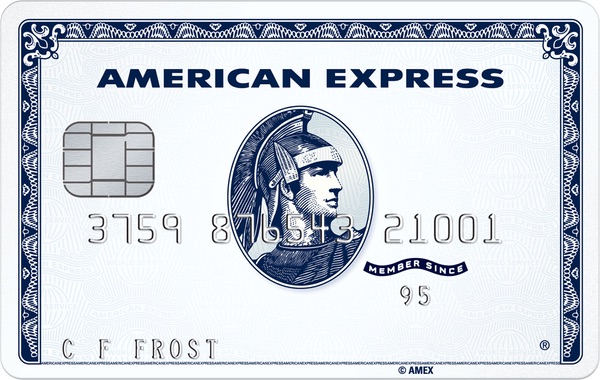 But the Essential card is not quite as worldly, and perhaps a little superficial, compared to it's big bro.
Earning points with the American Express Essential card
I'll start with the points angle first. The Essential card earns points into Membership Rewards Gateway, not Membership Rewards Ascent.
Gateway has lower transfer rates out to a smaller number of partners than Ascent, with 1 Membership Rewards point equal to 0.75 airline points in Velocity Frequent Flyer, Cathay Pacific Asia Miles, Singapore Airlines KrisFlyer and some others.
The full list of airline and frequent flyer partners in the Membership Rewards Gateway program are:
* Virgin Australia – Velocity Frequent Flyer
* Cathay Pacific – Asia Miles
* Singapore Airlines – KrisFlyer
* Etihad Airways – Etihad Guest
* Emirates – Emirates Skywards
* Thai Airways – Thai Royal Orchid Plus
* Malaysia Airlines – Malaysia Airlines Enrich
* Air New Zealand – Airpoints
* Starwood Hotels – Starwood Preferred Guest
* Hilton Hotels – Hilton HHonors
American Express Essential – no annual fee credit card, Membership Rewards points earn & smartphone screen insurance
was last modified:
October 31st, 2017
by
All frequent flyer program partners have a transfer rate out to Membership Rewards of 4 Membership Rewards = 3 frequent flyer points, except for Air New Zealand which is 400 Membership Rewards points = 3 Airpoints Dollars.
American Express Gateway Rewards Partners
Transfer Rates
Asia Miles
Emirates Skywards
Etihad Guest
Malaysian Airlines Enrich
Singapore Airlines KrisFlyer
THAI Royal Orchid Plus
Velocity Frequent Flyer
1 Membership Rewards point = 0.75 frequent flyer point
Starwood Preferred Guest
1 Membership Rewards point = 0.5 Starpoints
Hilton Honors
1 Membership Rewards point = 1 Honors point
Air New Zealand Airpoints
100 Membership Rewards points = 0.75 Airpoints
Helloworld
American Express Travel Online
David Jones Pay with points
Ticketmaster
American Express Foreign Exchange
eGift Cards and Gift Cards
Select+Pay with points
Points for Credit Card
13,500 Membership Rewards points = $100 travel reward
The effective earn rate on the American Express Essential for most airline partners is 0.75 frequent flyer points earned per $.
A hidden gem of the Gateway program is the ability to transfer points to Starwood Preferred Guest at a very favourable rate of 1 Membership Rewards point = 0.5 Starpoints. Starwood allows you to use your points for high end hotel redemptions as well as with a vast range of global frequent flyer programs.
With the Amex Essential there's the usual Amex restriction of earning 0.5 points per dollar spent with utilities, insurance, telecommunications providers and government bodies.
It's worth noting that Membership Rewards Ascent, a feature of the $195 Platinum Edge, offers a greater number of transfer partners compared to Membership Rewards Gateway, and a increased transfer rates of (generally) 1 Membership Rewards point to 1 airline mile.
You can also redeem your Membership Rewards points for gift cards from Helloworld travel and a range of others at 13,500 Membership Rewards = $100 credit – and for credit with American Express Travel, David Jones and a range of other partners.
However, frequent flyer points should always offer more value than these immediate redemption partners.
Other benefits of American Express Essential
Beyond points, this is where American Express are trying to innovate a little with this new card – primarily with the Smartphone Screen Insurance is unique in the market as a credit card insurance offering, and it will cover you for screen repairs up to $500, with a 10% excess on the claim.
For those with slippery fingers or pockets and with no other insurance that would cover this (like your home and contents) then this could be worth a few hundred dollars in case of breakage.
Otherwise, there are also insurances like:
Purchase Protection – covering breakage or theft of an item up to 90 days after purchase
Buyer's Advantage – extending the manufacturer's warranty on items
Refund Protection – if you're refused a refund on an unused item within 90 days of purchase
The PDS of the full set of insurances for the Essential is here.
Half the battle with these insurances is that you have to remember you have access to them as a cardholder when things go wrong, so have a read of the PDS and mentally file them away if you become a cardholder.
Finally, all American Express-issued cards, including the Essential, will become compatible with Apple Pay at some point in 2015, which is appealing for any tech-savvy Apple iPhone owners who want to live on the bleeding edge and use their (recent) iPhone or Apple Watch for payment.
American Express Essential is primarily competing with Amex other card-offerings rather than other cards on the market
One interesting thing about the launch of the Essential card is that American Express are mostly competing with themselves with this product.
There are few no annual fee points-earning cards out there (although there are few with low fees, under $100).
As a result, American Express other no annual fee points-earning cards, the Qantas Discovery and Velocity Escape, are the main alternative products.
The Qantas Discovery earns 1 Qantas point per $, while the Velocity Escape earns 1 Velocity point per $ spent. Neither have the 0.5 point per $ reduced earn rate Government / Utilities either, but don't come with the smartphone screen insurance.
The Qantas Discovery card has a completely different frequent flyer program option to the Essential, so they are fairly distanced.
Both the American Express Essential and the Velocity Escape earn Velocity points, with the Escape banking 33% more points than the Essential on your spend – but with only Velocity as a frequent flyer partner.
You could however move those Velocity points over to KrisFlyer through a Velocity to KrisFlyer transfer, meaning the effective earn rate for KrisFlyer miles on the Velocity Escape is 0.74 KrisFlyer miles per $ – which is pretty much the same effective earn rate as on the Essential.
If you're in the market for a no-annual fee American Express card you'd have to weigh up the other differences between the Essential and Velocity Escape card.
In the Essential's favour, these are primarily the additional transfer partners (I'd argue Cathay's Asia Miles has the most potential for value), and the smartphone insurance.
In the Velocity Escape's favour, the signup bonus is usually at least 7,500 Velocity points, there's an increased earn rate of 1 Velocity point per $ plus 2 points per $ with Virgin Australia.
Both the Escape and Essential cards have a minimum income requirement of $40,000.
Otherwise, I'd advise most people looking to maximise their Membership Rewards points earn to look at the Edge, with it's pumped up earn rate at Supermarkets of 3 points per $, and better transfer rates to the full set of Membership Rewards airline and hotel partners.
The Edge's $195 fee is also offset by the value of the $200 Travel Credit each year.
Those considering the Essential for a rewards points should also seriously look at moving up the range to the Platinum Edge.
Eligibility criteria for bonus points for existing American Express Card Members
American Express are quite specific about whether existing Card Members will be eligible for bonus points if they apply for a card, are approved, and meet the minimum spend criteria.
If you hold a bank-issued American Express – such as from Westpac, Commonwealth Bank or NAB – that won't affect whether you're eligible for bonus points with an American Express branded card offer. There's more in our guide to this here.
However American Express don't allow existing cardholders, even for different types of American Express cards (e.g. Charge, Credit or Business) to be eligible for bonus points offers for cards in a different family.
American Express Essential – no annual fee credit card, Membership Rewards points earn & smartphone screen insurance
was last modified:
October 31st, 2017
by
Who's the American Express Essential card for?
This is a card for those who are not totally hooked on rewards and travel / frequent flyer points, but do want to ensure they are getting some kick back for using their credit card and some benefits relevant to using it for their everyday purchases.
With points available to be used for pay for purchases at David Jones or to offset any charge on your statement, and with Amex Offers on the card as well, there's appeal to many bargain-hunters who aren't going to go after all the frequent flyer redemptions out there.
American Express are aggressively pushing their upcoming Apple Pay integration, so along with the smartphone there will also be some interest from the tech-interested too, and given the no annual fee, does provide quite a few benefits for the 'cost'.
American Express Essential – no annual fee credit card, Membership Rewards points earn & smartphone screen insurance
was last modified:
October 31st, 2017
by
Point Hacks Credit Card Information
Point Hacks is published by Point Hacks Australia Pty Ltd (ACN 622 987 160), a corporate authorised credit representative (Number: 504786) of MSC Advisory Pty Ltd ACN 607 459 441 (Australian Credit License: 480649). In some instances, Point Hacks Australia Pty Ltd receives a commission or benefit for referring you to the services of a credit provider. This commission or benefit is disclosed at the point of referral to the credit provider. This website does not provide credit, assist you in obtaining credit, or advise you to apply for any particular product from a provider.
We have not taken into consideration your personal circumstances or financial situation when providing the information on this website. It is important you read the relevant PDS from the product issuer and seek the independent advice of an appropriately qualified professional before making a decision on a product.
While we invest a great deal of time and energy into ensuring we provide with you with the most up to date and accurate information, we do not warrant the accuracy of statements or information contained on the Website relating to third party goods and services, including credit card information, loyalty schemes and rewards. You acknowledge that such information and materials may contain inaccuracies or errors and we expressly exclude liability arising from any person acting on those statements or information to the fullest extent permitted by law. Where conditions or warranties are implied by law and cannot be excluded, our liability will be limited to the re-supply of information. You should confirm the accuracy of information provided on this Website with the third party product provider before acting on it.