Virgin Australia's 'new lounge DNA' is slowly spreading, with the airline's Melbourne lounge now boasting a tip-to-toe makeover. While the bones of the lounge remain the same, the colour palette has shifted from white and purple to an eye-pleasing array of pastels, boosted with plenty of greenery.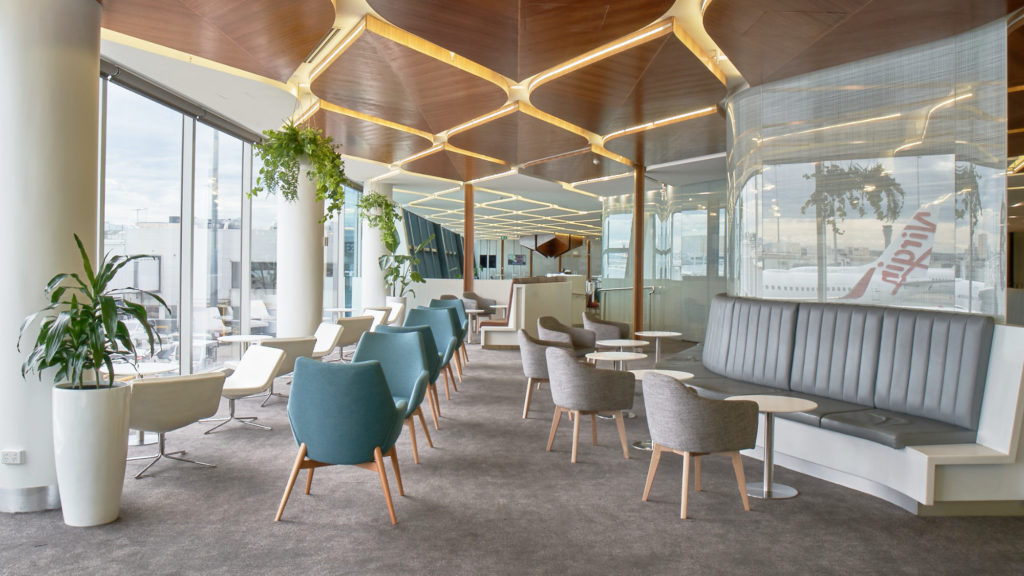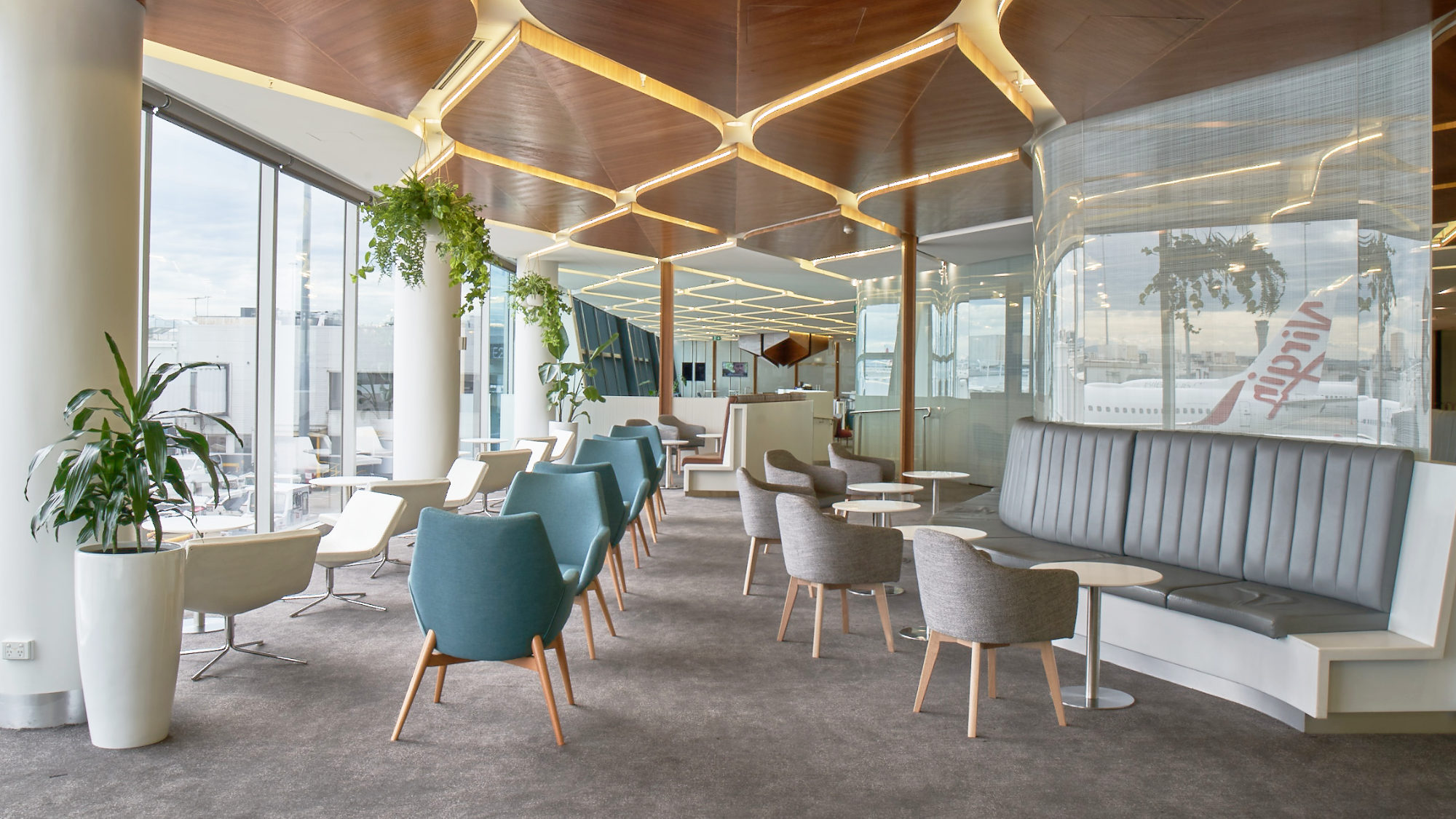 We love the Virgin flair, which is clearly on show with fun signage adorning the various spaces of the lounge. Yet, the core concept remains the same. Newly-renovated bathroom and shower facilities will help you stay refreshed, and the revamped lounge menu will tempt you with an international selection of food.
Our existing Virgin Australia lounge guide continues below.
---
Following a review in late 2020, Virgin Australia now has seven domestic lounges within its network, compared to 11 lounges it had previously. The four lounges shuttered are Mackay, Alice Springs, Darwin and Perth (T2).
In this guide, we run through the lounges in each city, what to expect when you use a lounge, a quick look at Virgin Australia paid lounge program and the (few) credit cards that offer Virgin Australia lounge access as a perk.
What can I expect in a Virgin Australia domestic lounge?
All of Virgin Australia's lounges offer buffet food, soft drinks and premium alcoholic drinks. Spirits are not advertised but might be available in some lounges. In-house barista-made coffee is available for that caffeine fix, particularly before the morning bank of flights.
A new menu featuring hot and cold bites, freshly made sandwiches, salads, wraps and healthy snacks has landed across Virgin's network of lounges.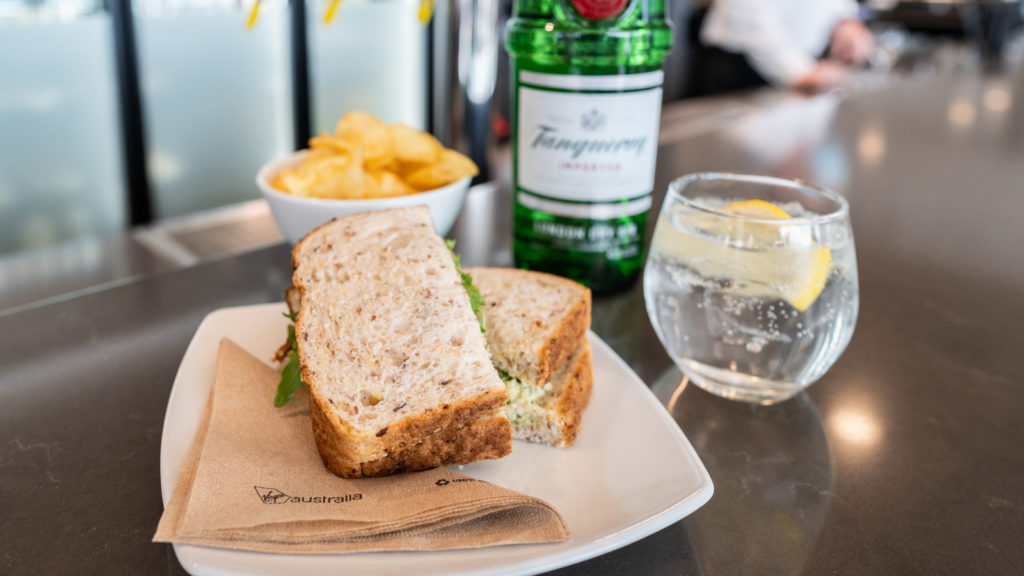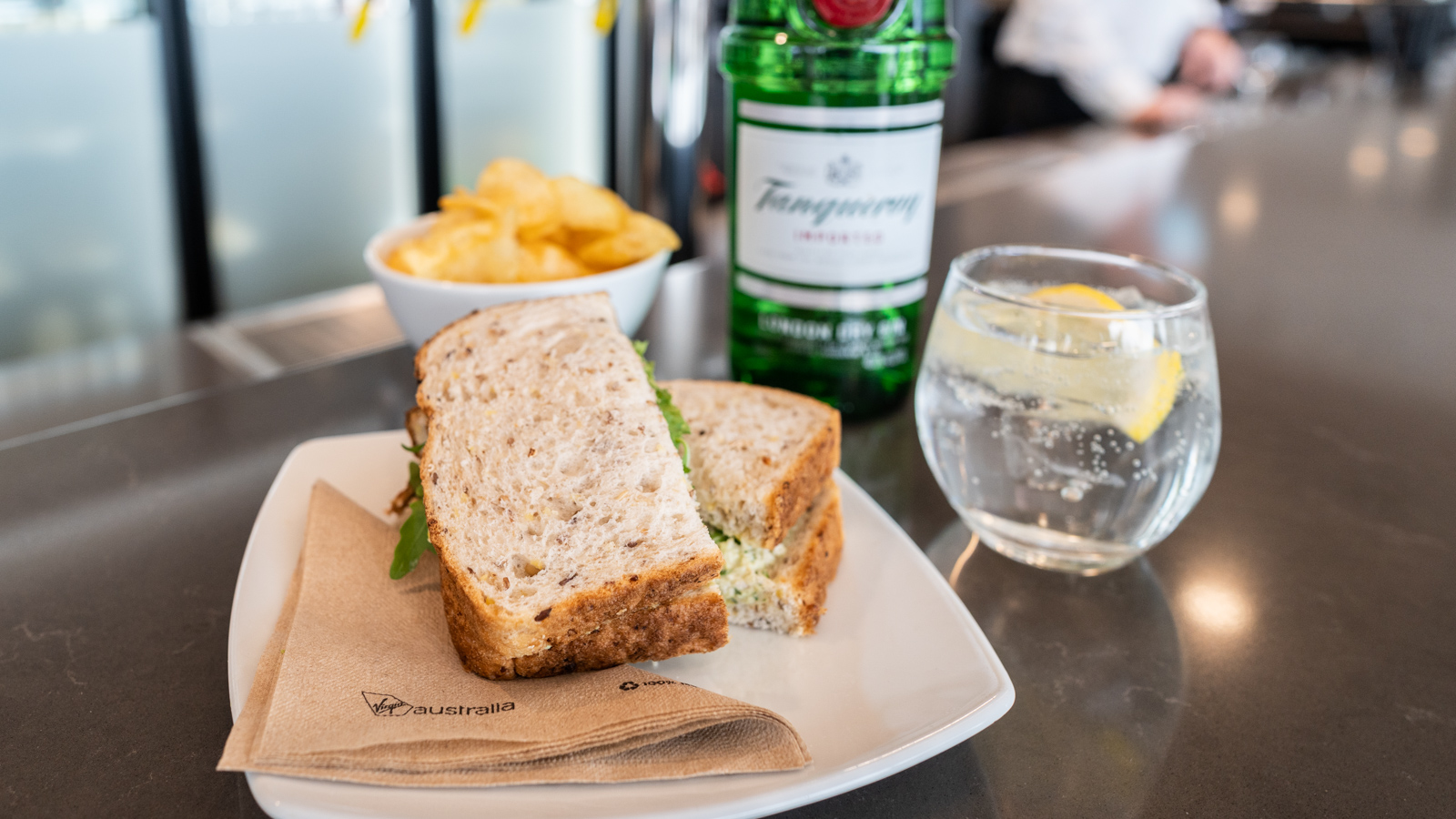 Outside of food and drink, you'll get access to power to charge your devices, seating (unless it is really busy) and, hopefully, quieter and more restful space to hang out in before you flight and do some work, make some calls, or whatever you prefer.
For getting work done, you'll get free WiFi access which is generally fast enough for basic use, but perhaps not for uploading huge chunks of data.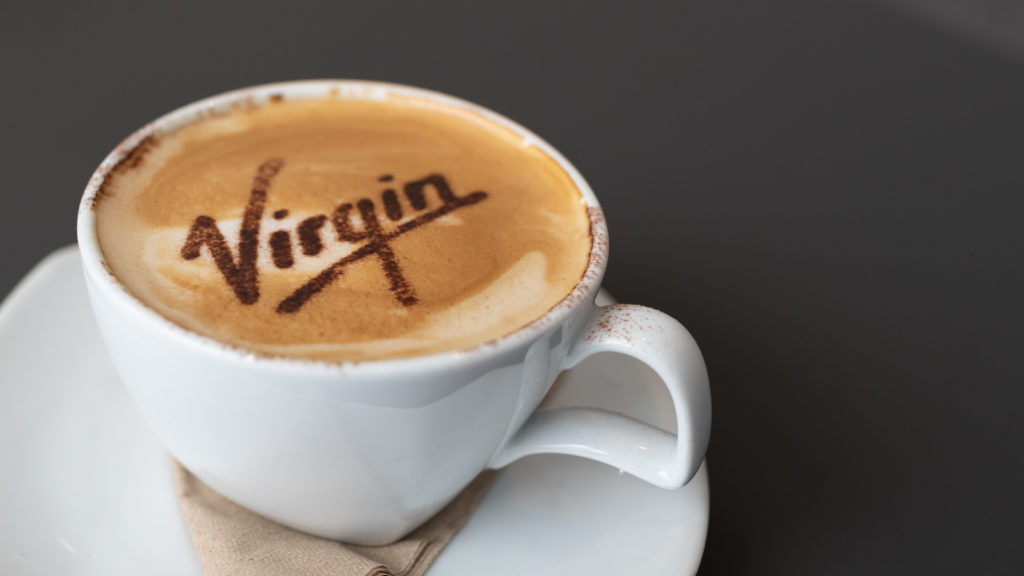 Amenities not currently available due to COVID-19 include shared computer facilities, newspapers, magazines, and showers. However, check with the lounge on your day of travel in case these restrictions have been lifted.
Lounges reduce the stress of travel. Having somewhere defined to go before your flight makes it more relaxing, particularly when you can settle down with a nibble and a tipple before the flight.
Where are Virgin Australia's domestic lounges?
Unfortunately, Virgin Australia trimmed its lounge network in late 2020, following a review of its costs. The airline's Alice Springs, Cairns, Darwin, Mackay and Perth T2 lounges have been axed.
With that update in mind, here are the remaining lounge locations, all of which are currently open:
Virgin Australia will also re-open three premium lounges (formerly 'The Club') across Sydney, Melbourne and Brisbane by the end of March 2022.
For comparison purposes, Qantas operates more than 30 Qantas Clubs and Domestic Business Lounges, with International Business and First lounges on top of that around the world.
Most Virgin lounges are visually engaging and a nice space to spend some time before your flight. They match the Virgin Australia brand and style, and with common architectural signature elements including a 'leaf' pattern lighting on the ceiling.
The exception, of course, the airline's new flagship Adelaide lounge which opened in February 2021 to great fanfare after a year of COVID-19-related delays. It now features a more youthful look that will eventually be rolled out to the Virgin's existing lounges.
Inside the Virgin Australia Melbourne lounge
Virgin Australia's stunning Melbourne lounge now features a brand-new look, while still being a familiar sight for frequent flyers. New cheeky signage welcomes you into the space, which is now divided into separate zones.
'Wake Up' Coffee Bar: a central café staffed by professional baristas
'Wind Down' Wine Bar: your go-to hub for local beers, ciders and wines
'Get Down to Business' centre: Meeting rooms for hire, PCs and printing facilities (temporarily closed)
In terms of lounge seating, there are also four distinct areas:
Gallery Lounge: Comfy chairs and ottomans as you take in the expansive views from the windows
Sunroom: Cosy seating areas for you to chill with a loved one, friend or colleague
Long Stay: Conveniently located next to the Wine Bar, this is where solo travellers can catch up on work or unwind
Workbenches: Offering plenty of power and data ports to stay connected on the fly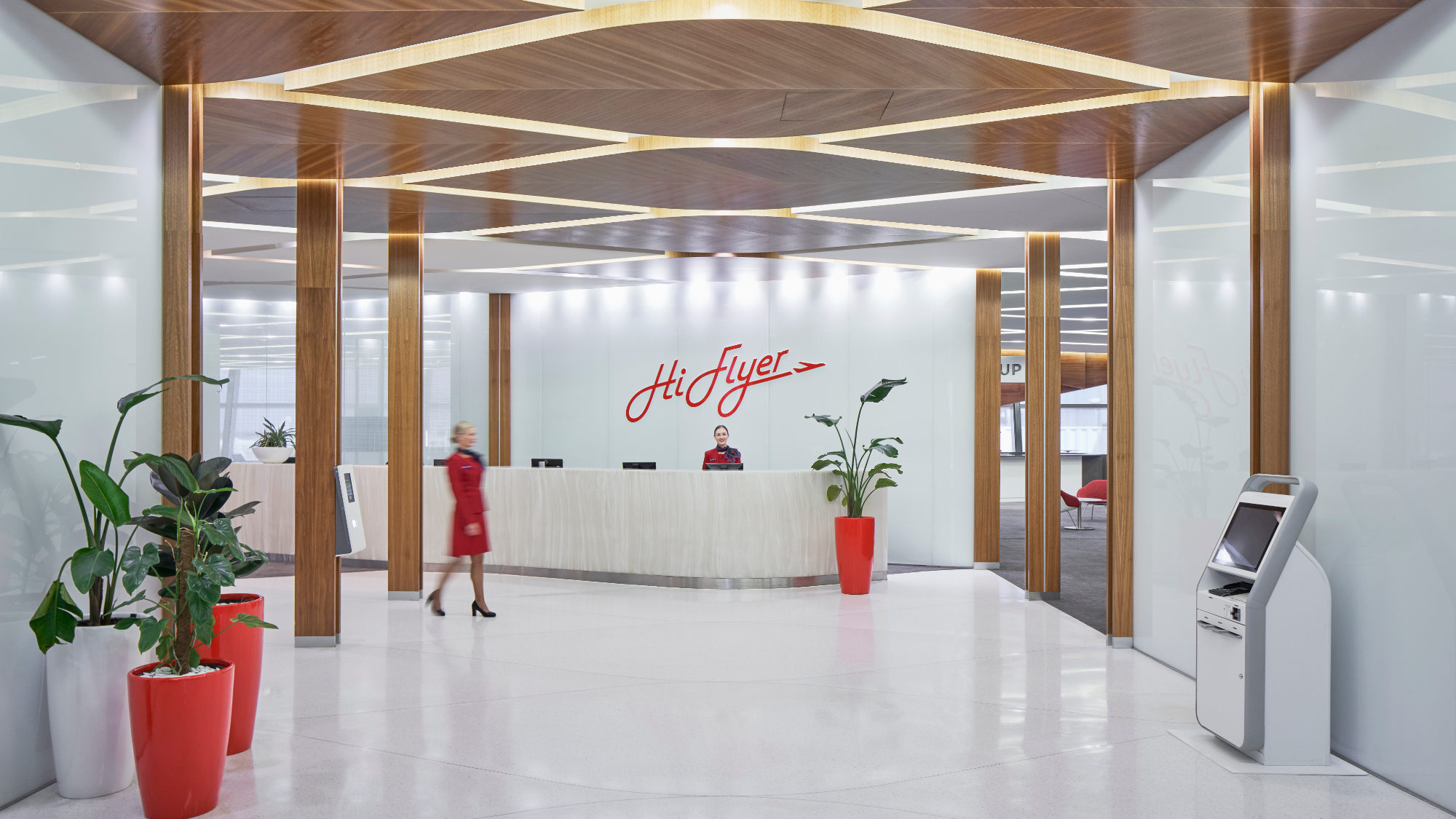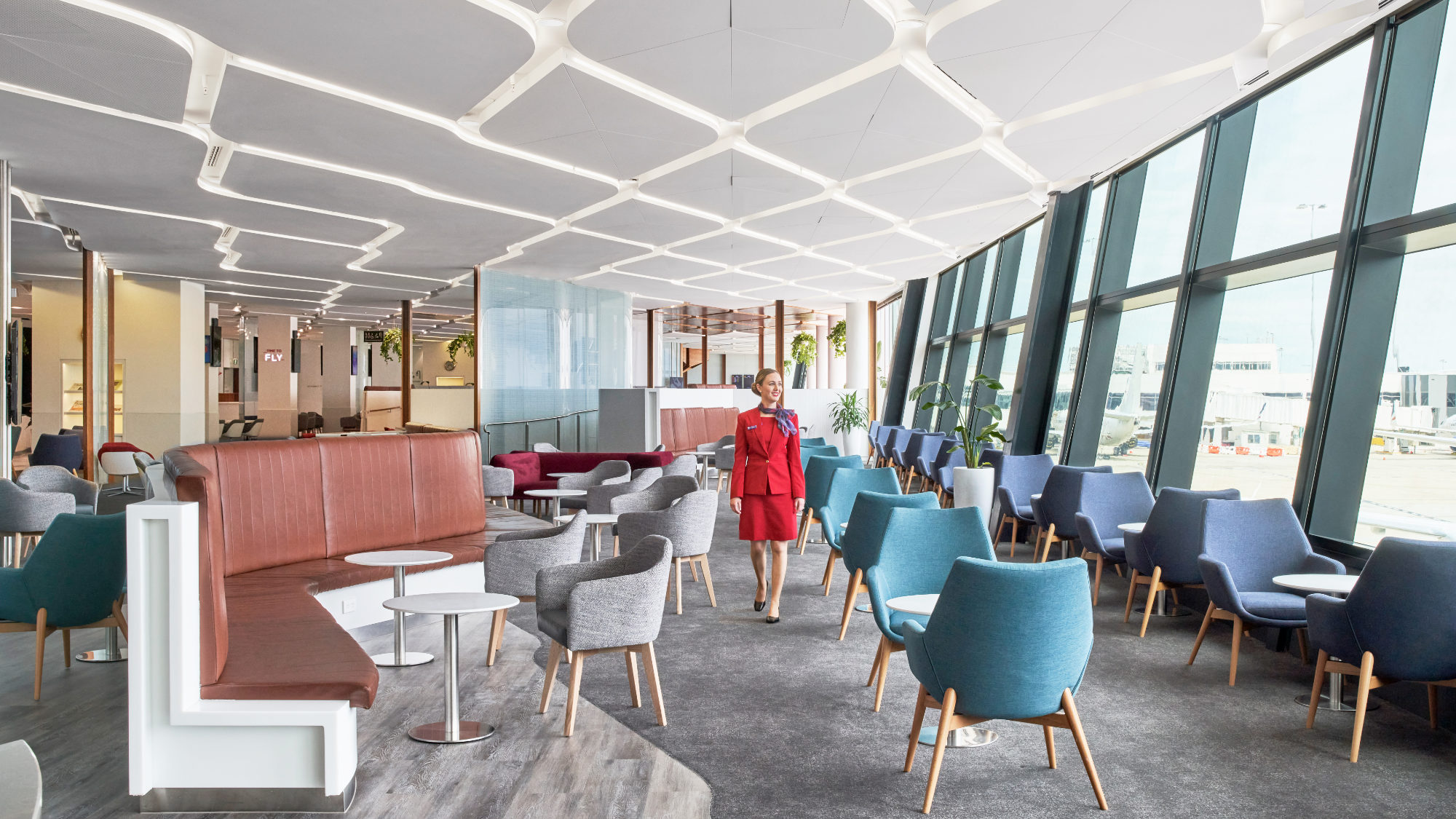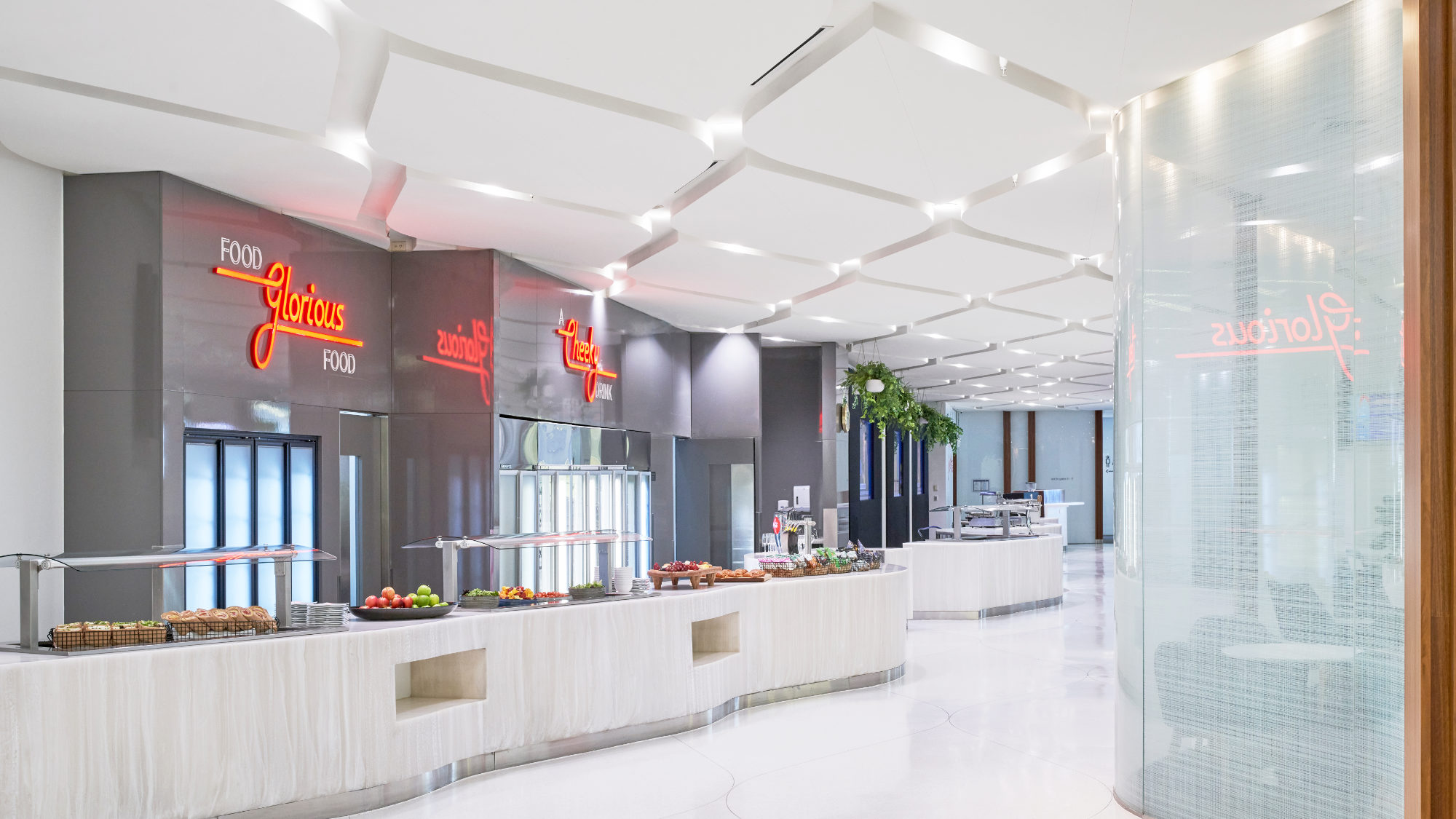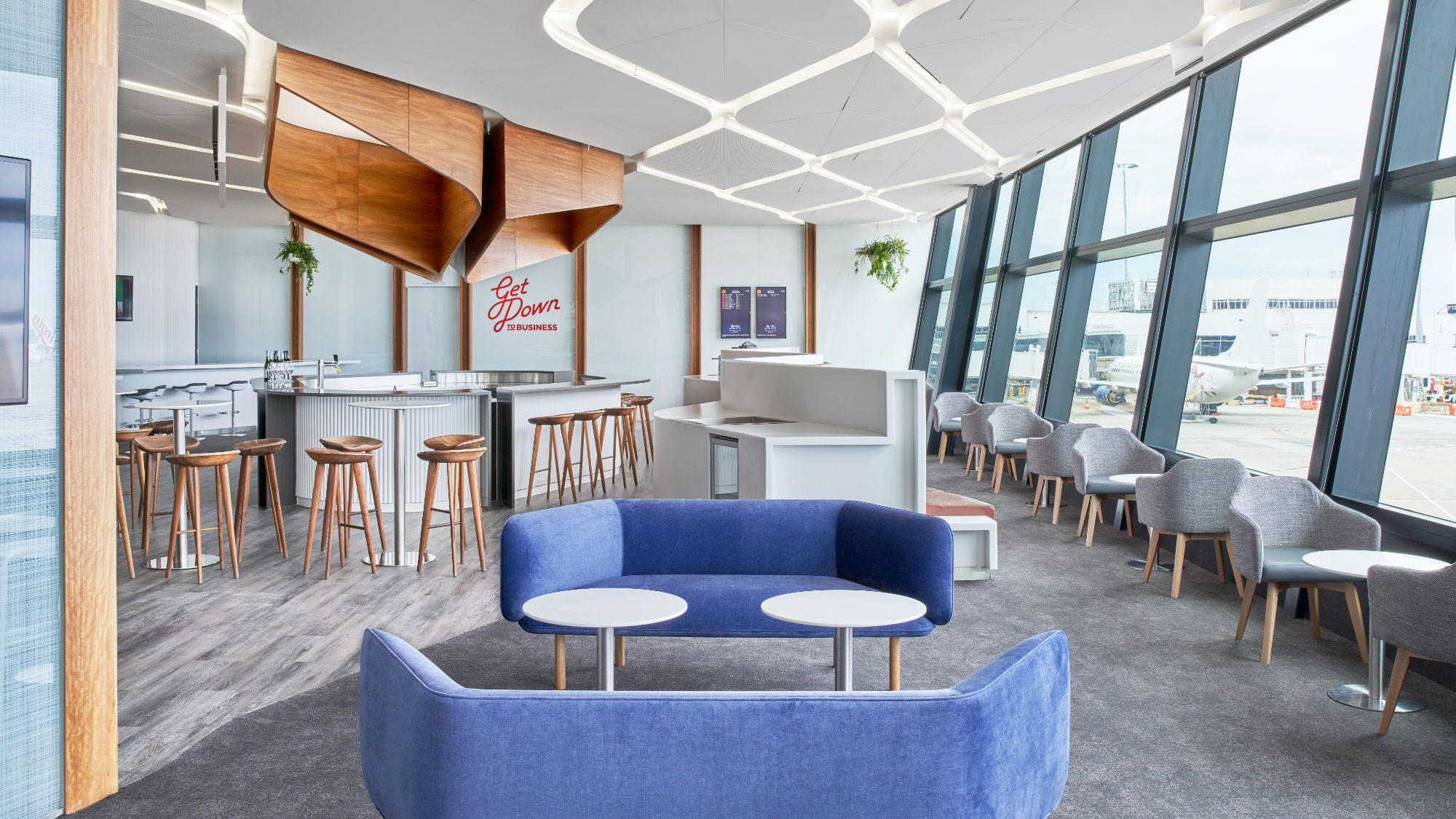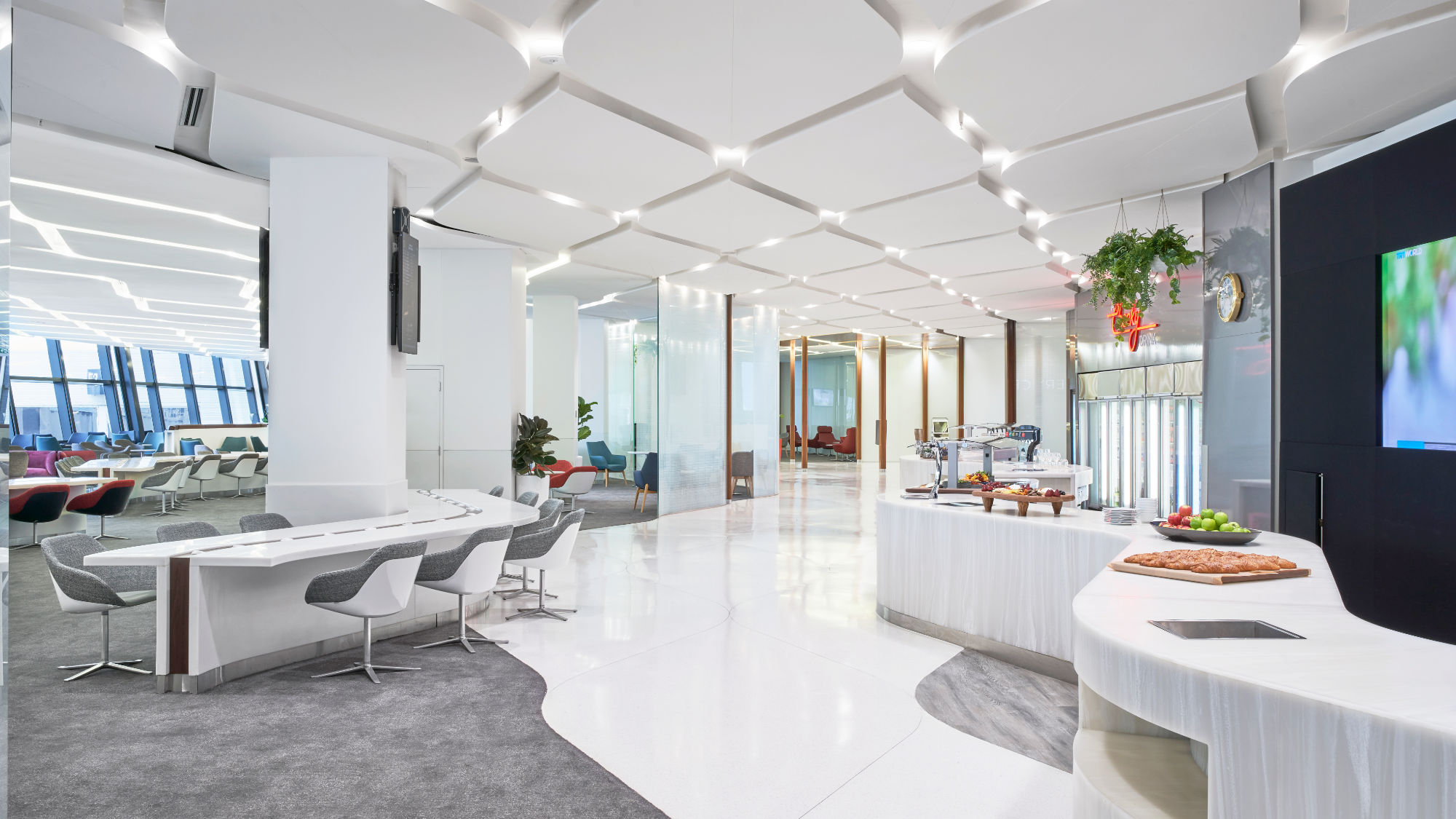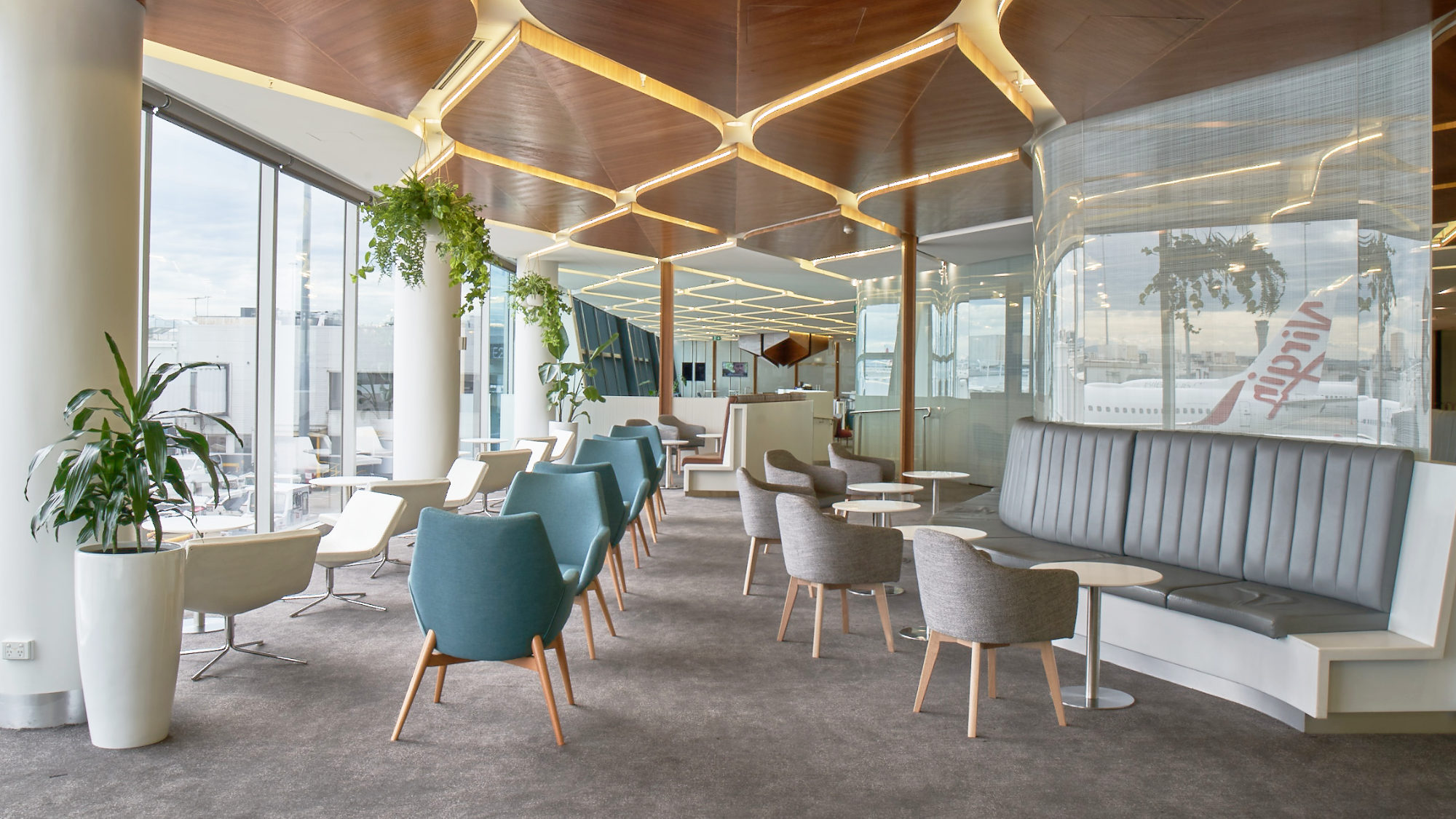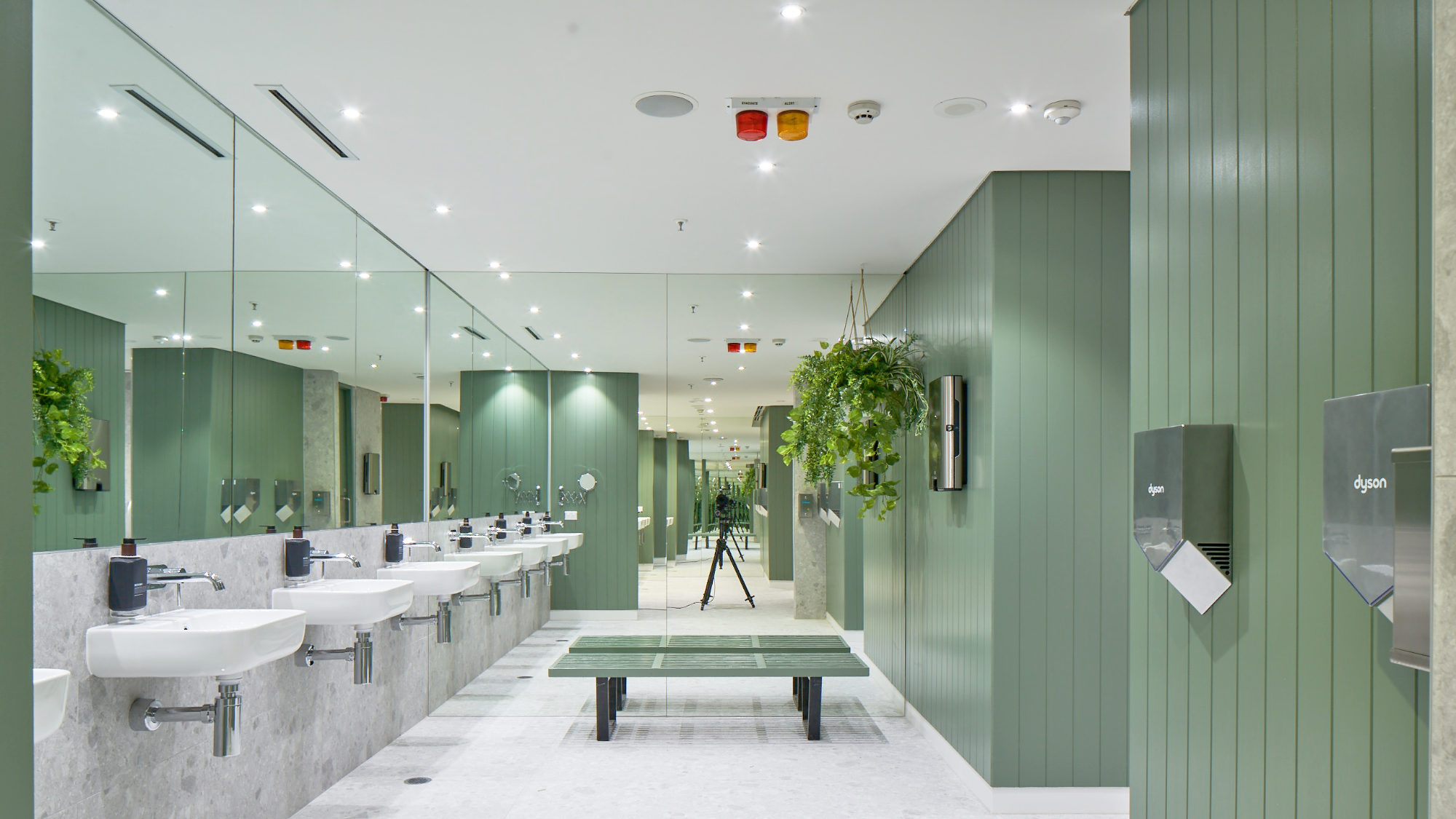 The Virgin Melbourne lounge will also show off a new lounge menu, which we'll soon see across the country. Dishes will rotate monthly from a range of menus. Enjoy the likes of:
Sourdough toast with smashed avo, fetta and chilli flakes
Penne bolognaise with parmesan
Potato rosti with crispy bacon and baked beans
Karaage chicken with slaw and mayonnaise
Mediterranean plate with falafel, tabouli and hummus
Freshly baked cookies
Scones topped with fresh cream and Jam Gelato cups
Take a virtual tasting tour with us below! Fresh sandwiches, wraps, salads and healthy snacks will continue to be offered as well.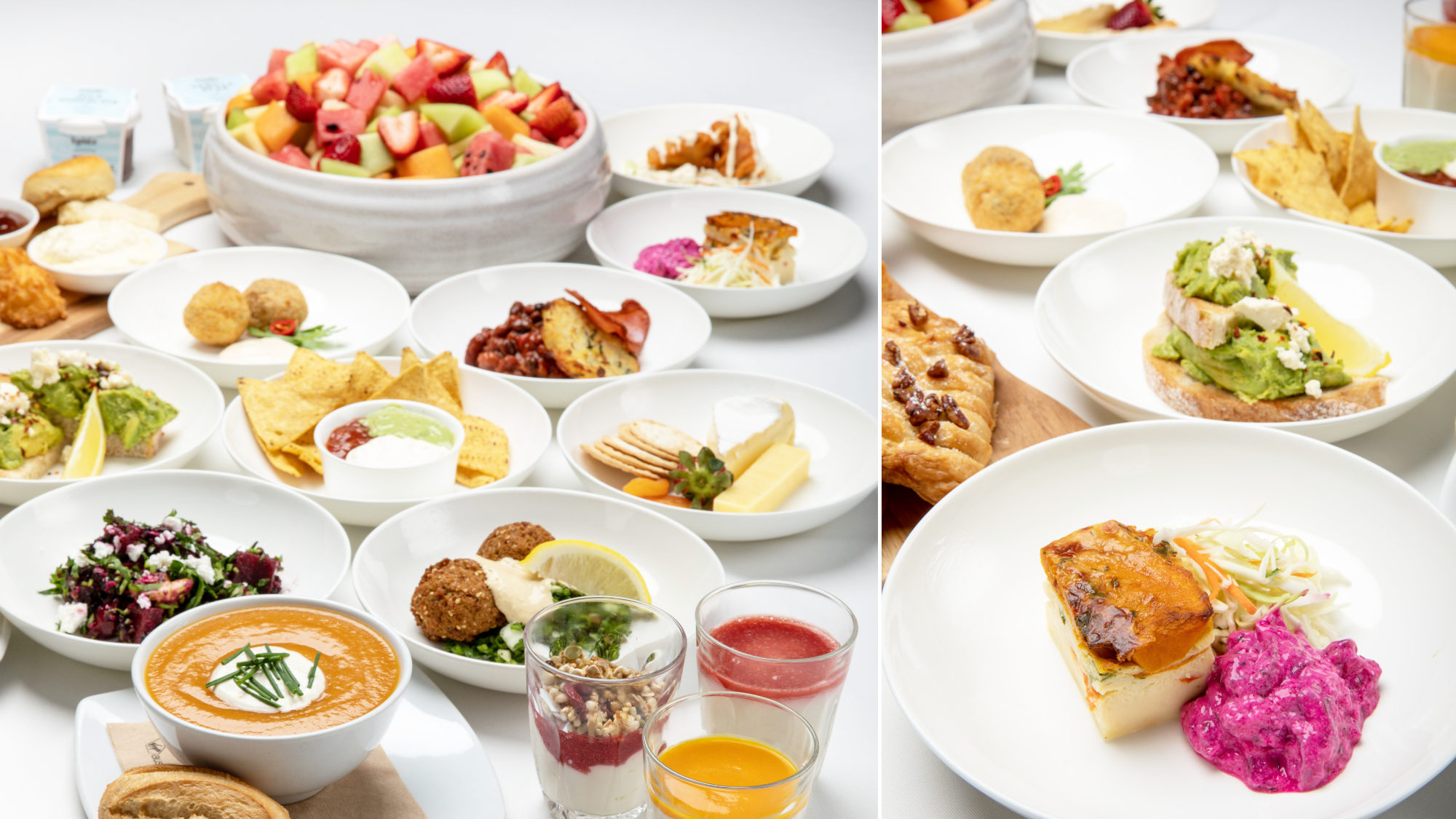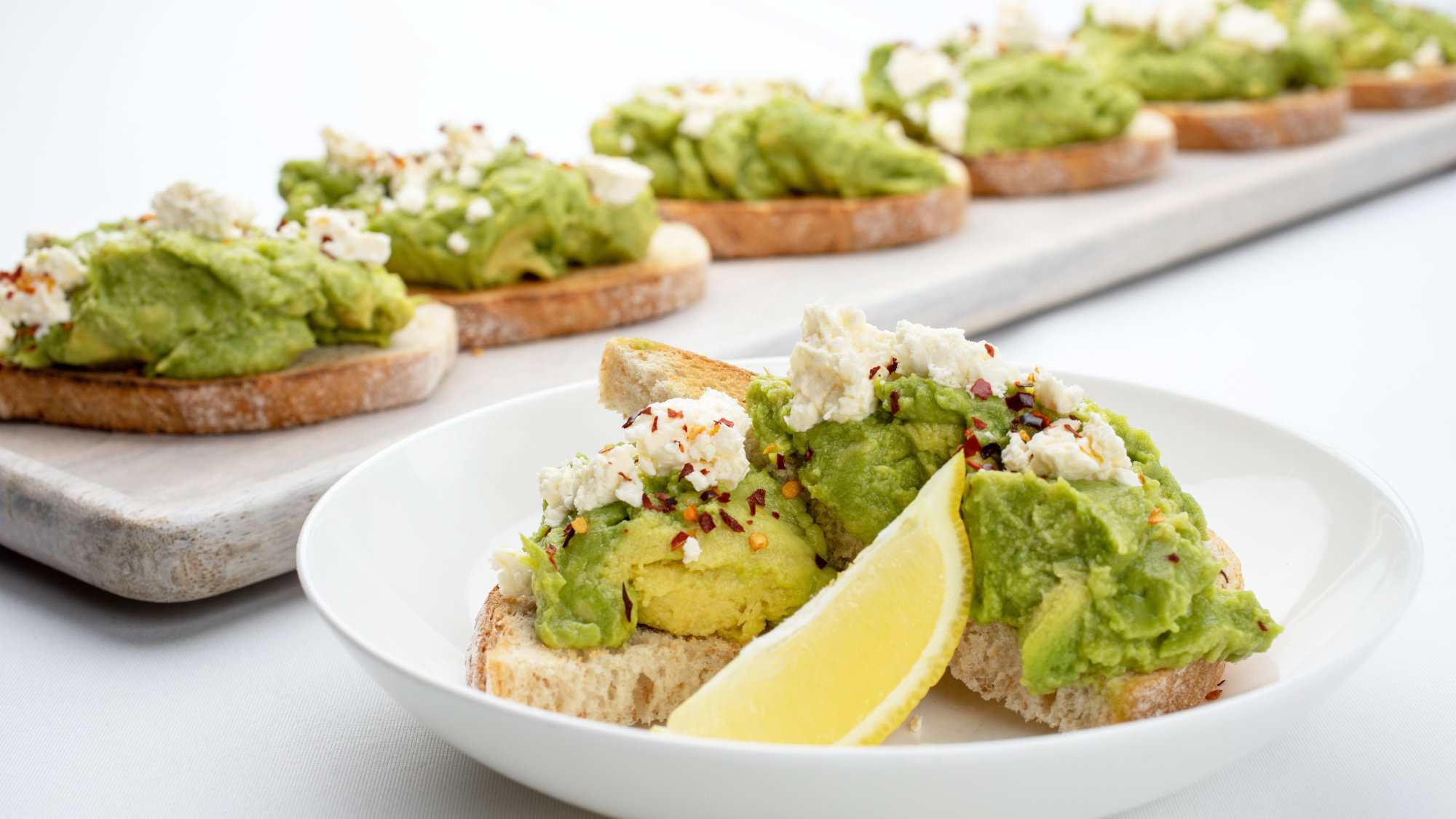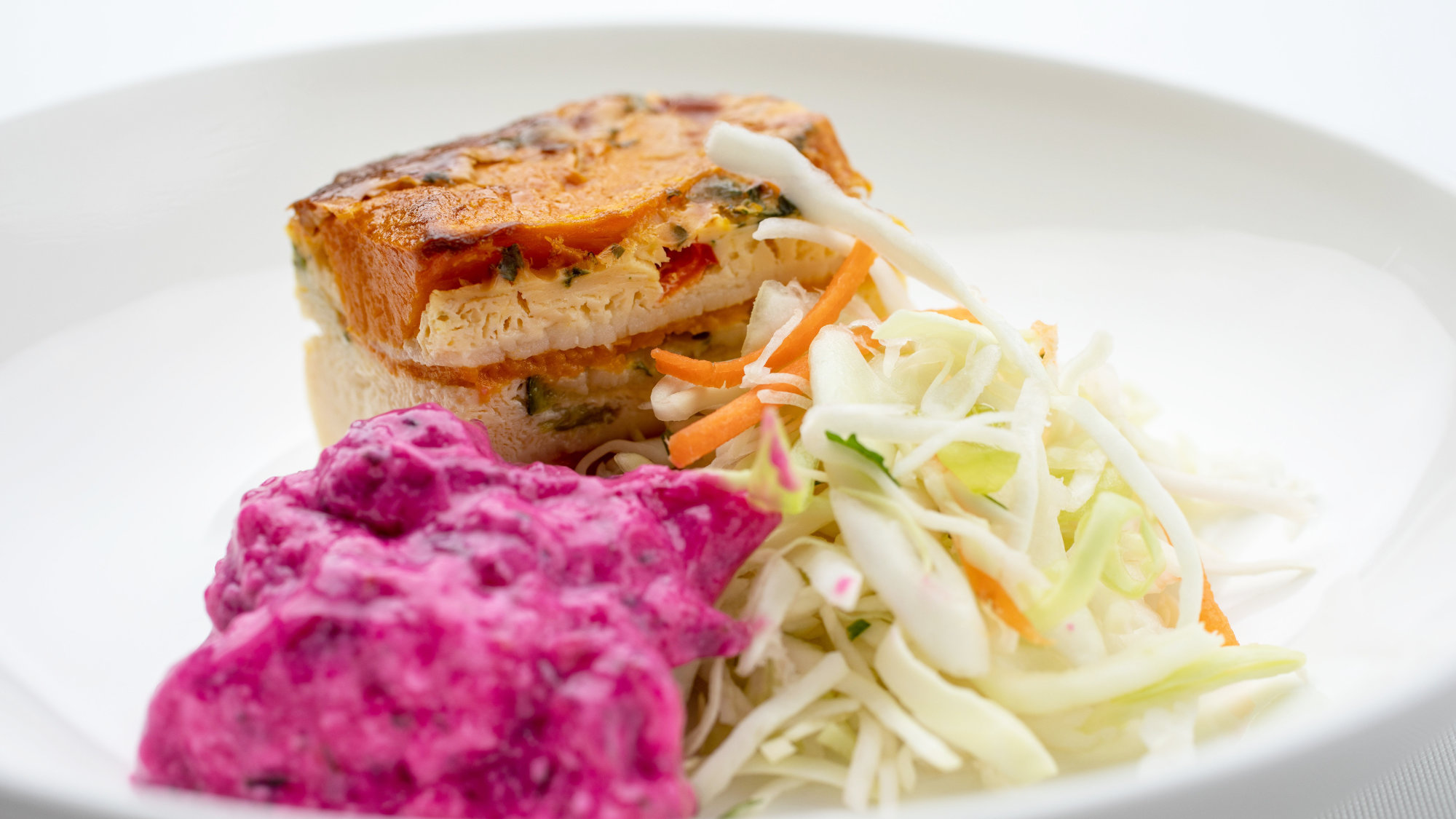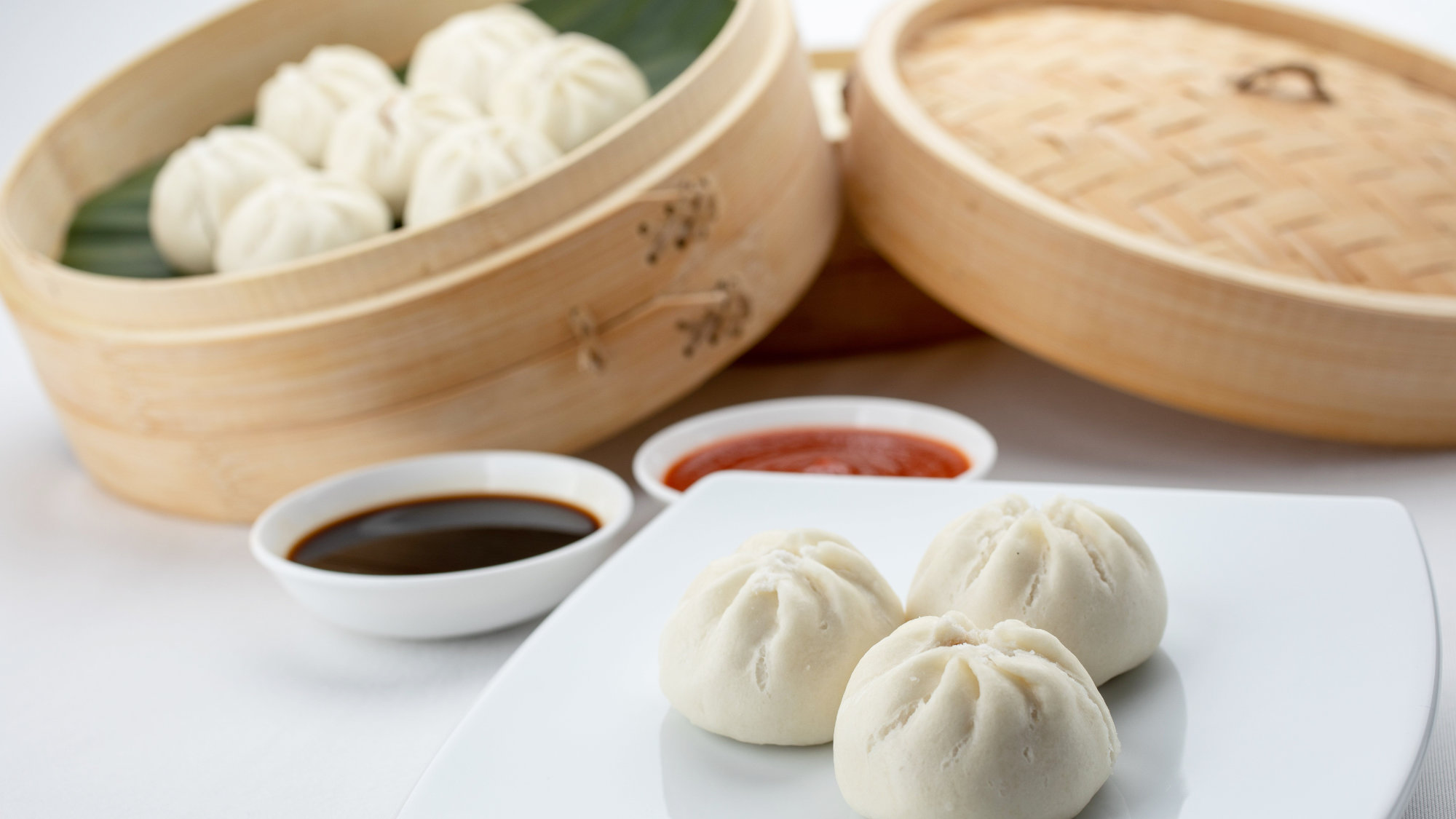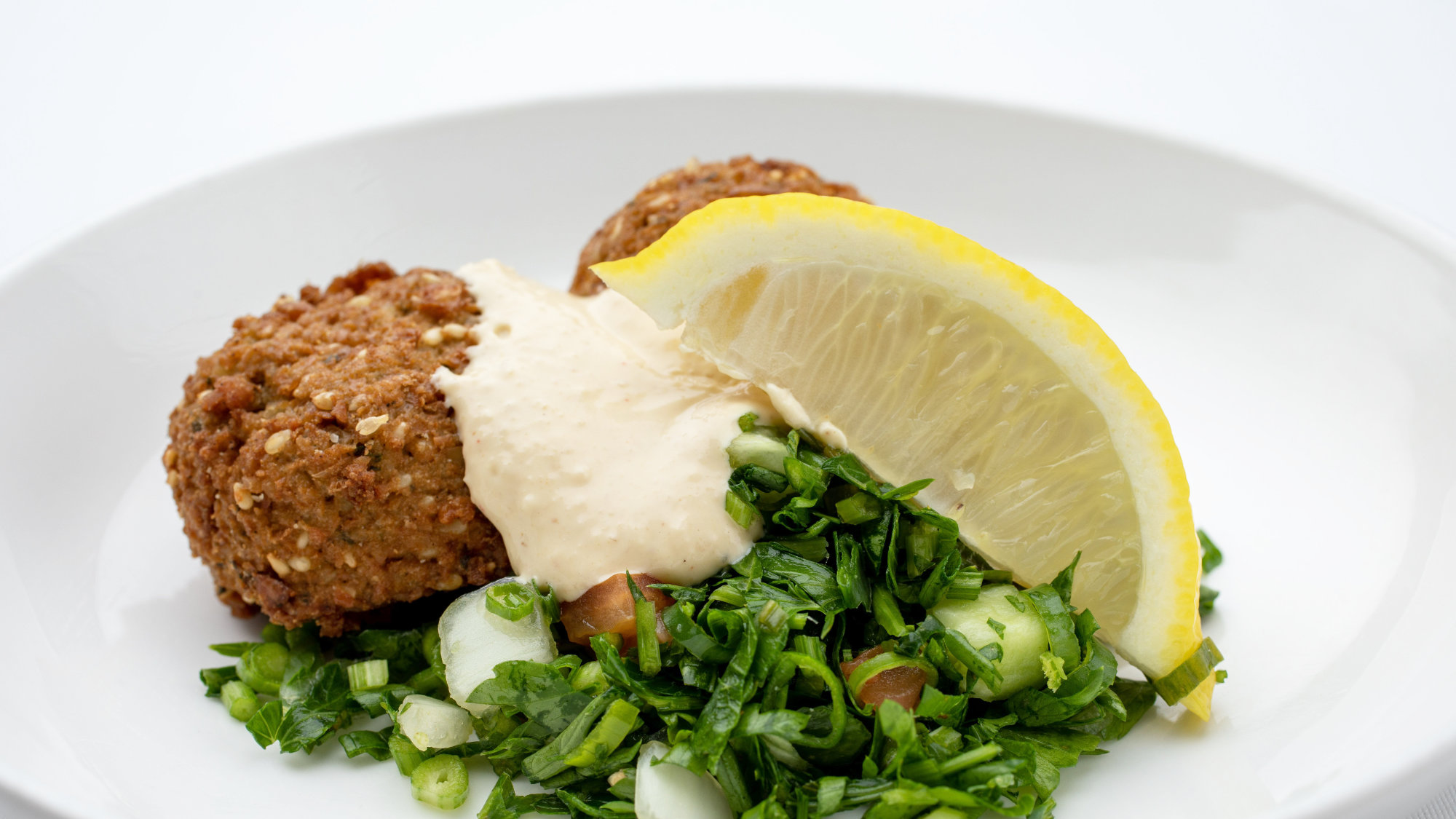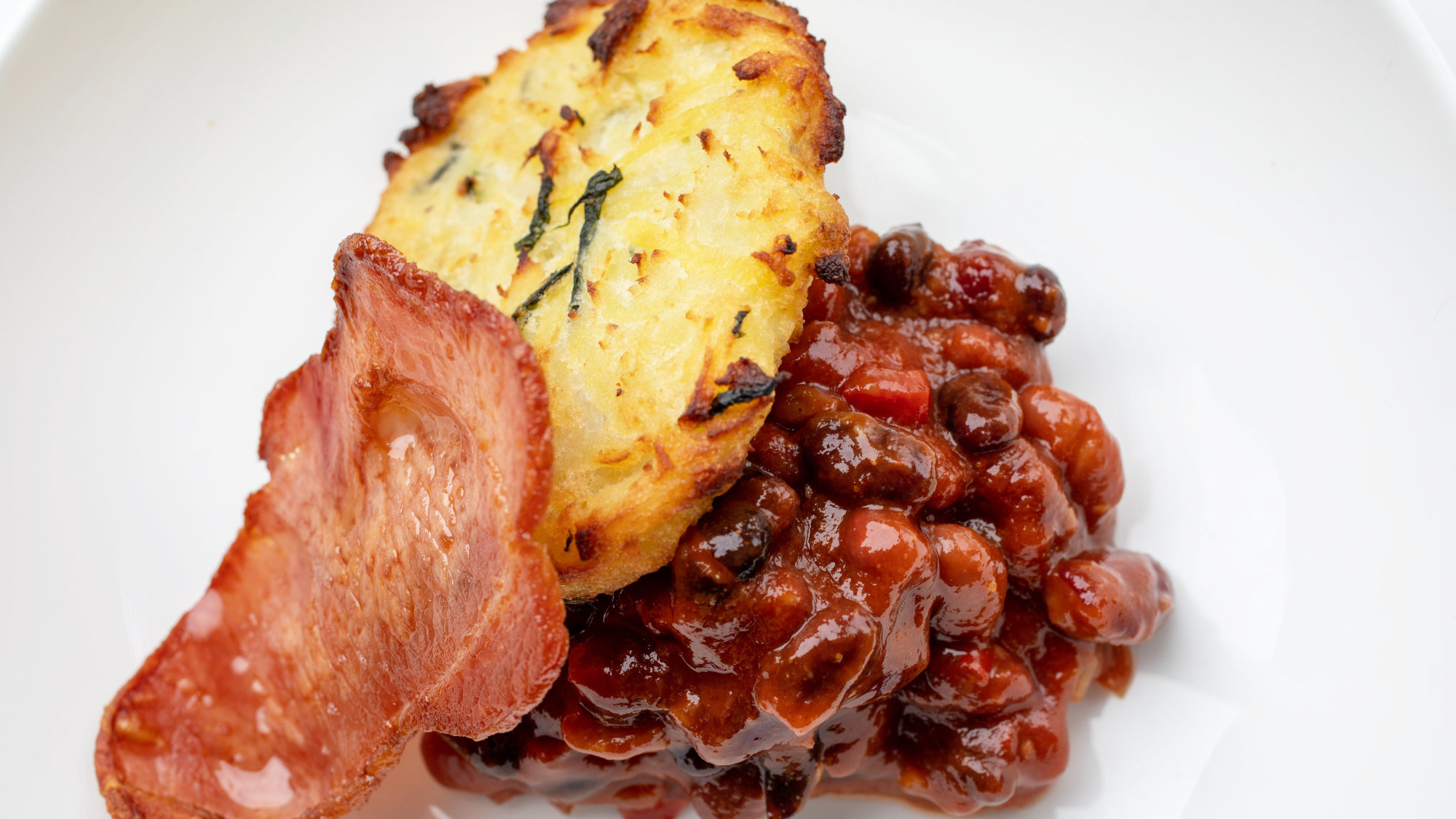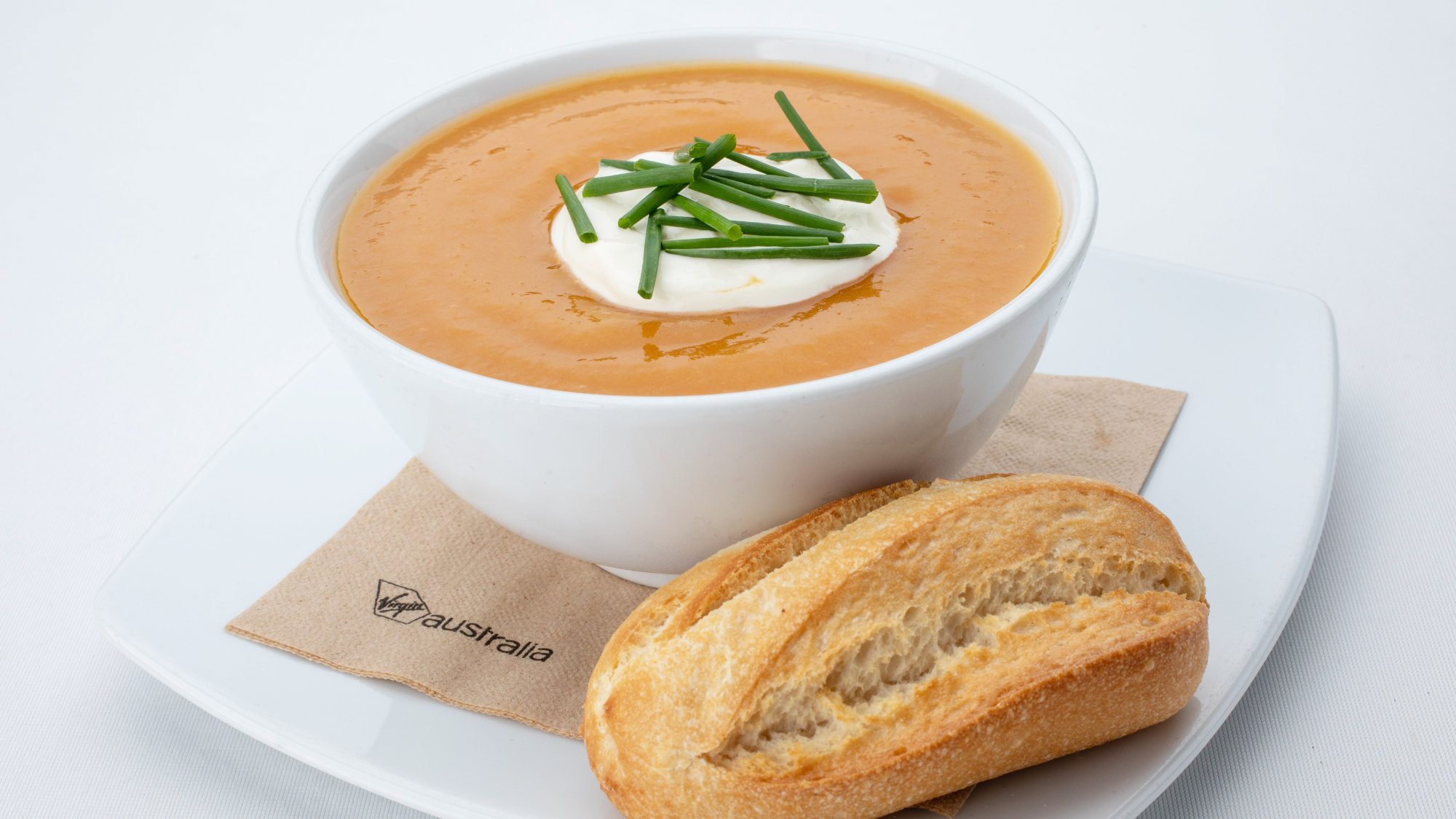 Inside the Virgin Australia Adelaide lounge
Virgin Australia's latest lounge in Adelaide is now out of hibernation and raring to go, boasting a fresh new design by WMK Architecture that is being rolled out to the airline's future lounge spaces (such as Melbourne, above).
But this new Adelaide lounge is noticeably warmer in atmosphere, with an eclectic mix of clean white curves, sandstone, wood panelling and the occasional injection of fiery red and black in the dining area. There's also a better demarcation of zones for relaxing and for having a nibble.
'Library' is a dedicated work area with PCs, printing facilities and power sockets to keep topped up.
'Gallery Lounge' is a space to relax with lounge chairs and a TV.
'Sunroom' is also designed to be a cosy place to chill out.
'Long Stay' is tucked away from the entrance and has a wide variety of seating.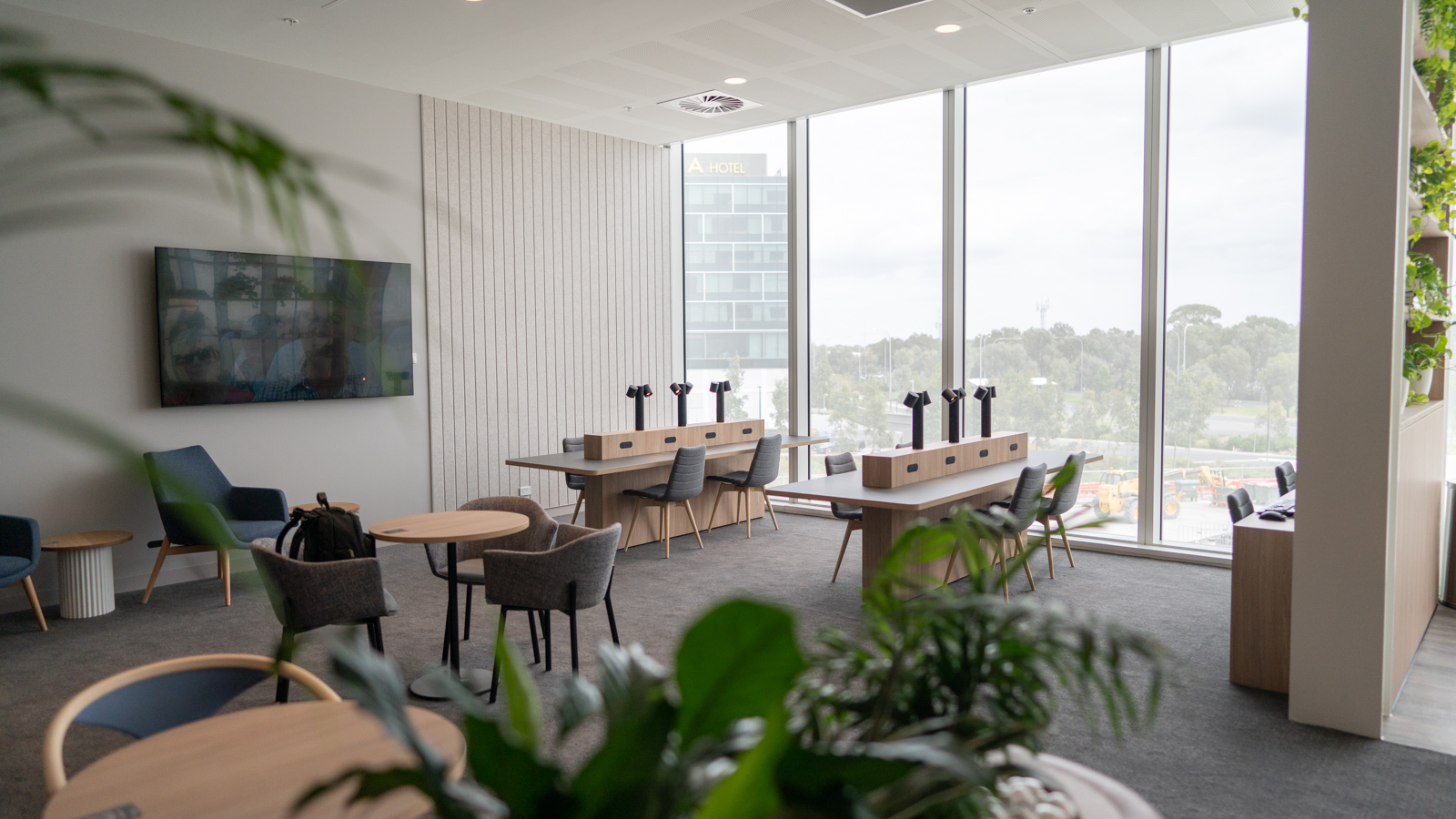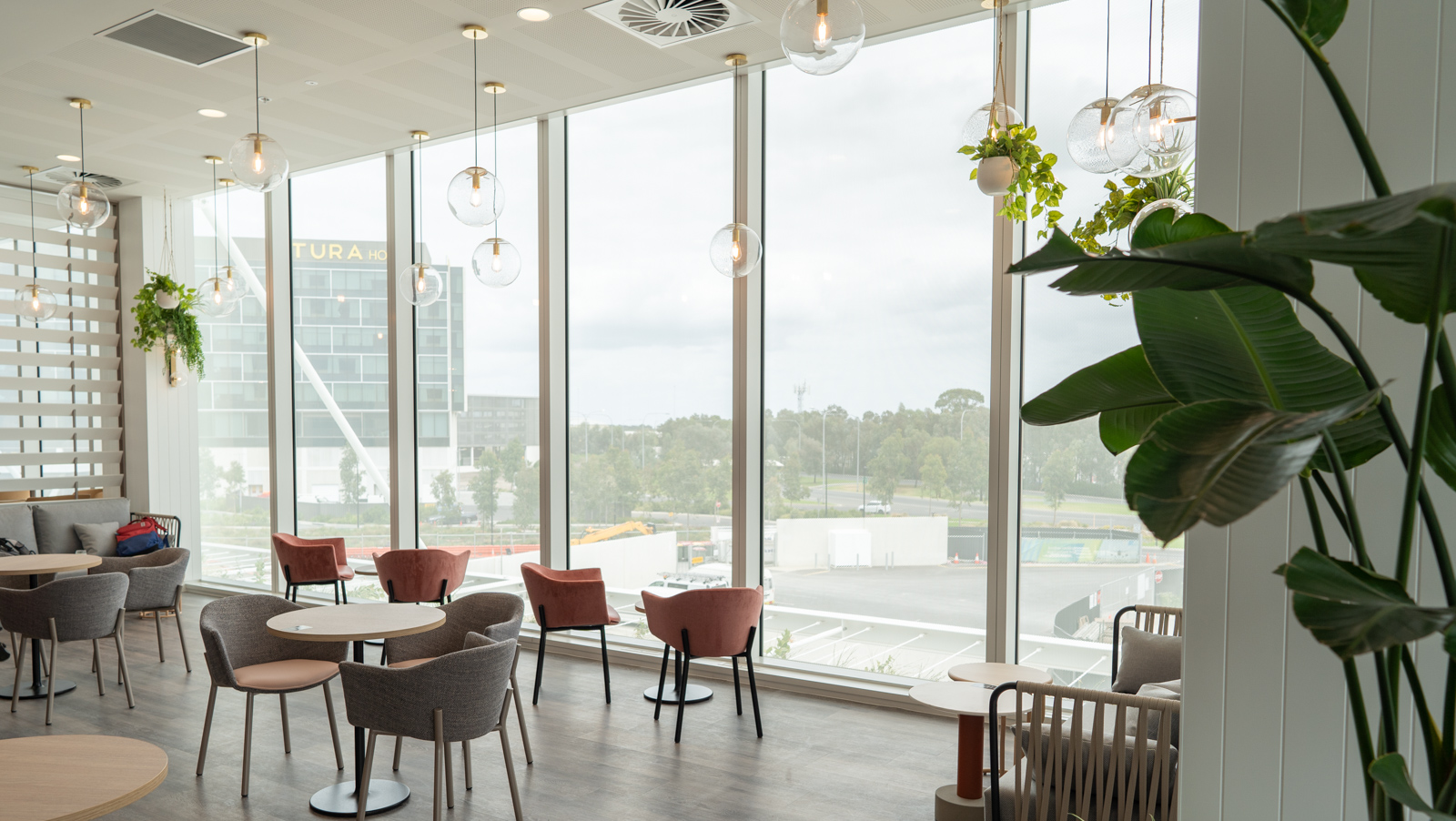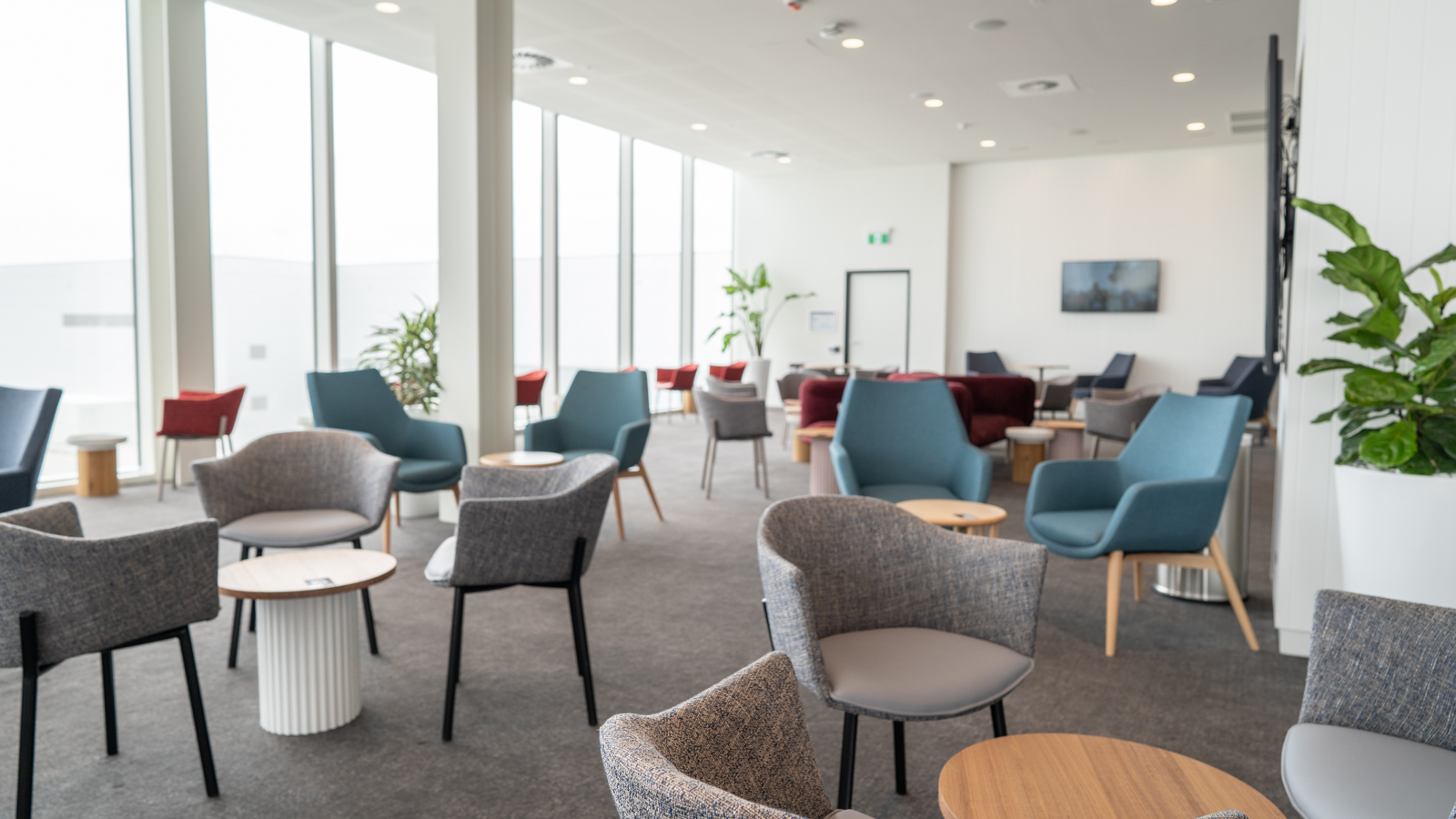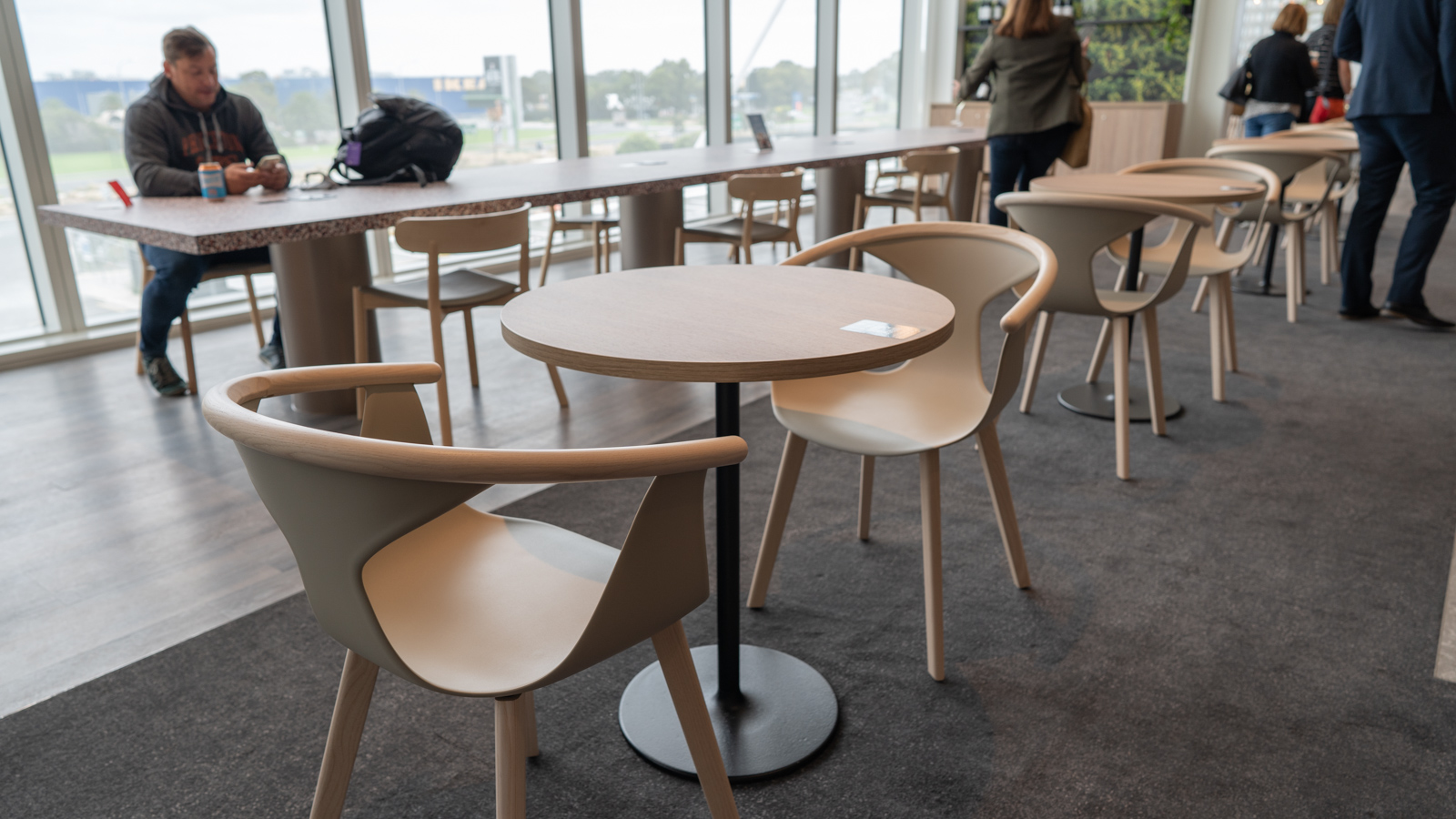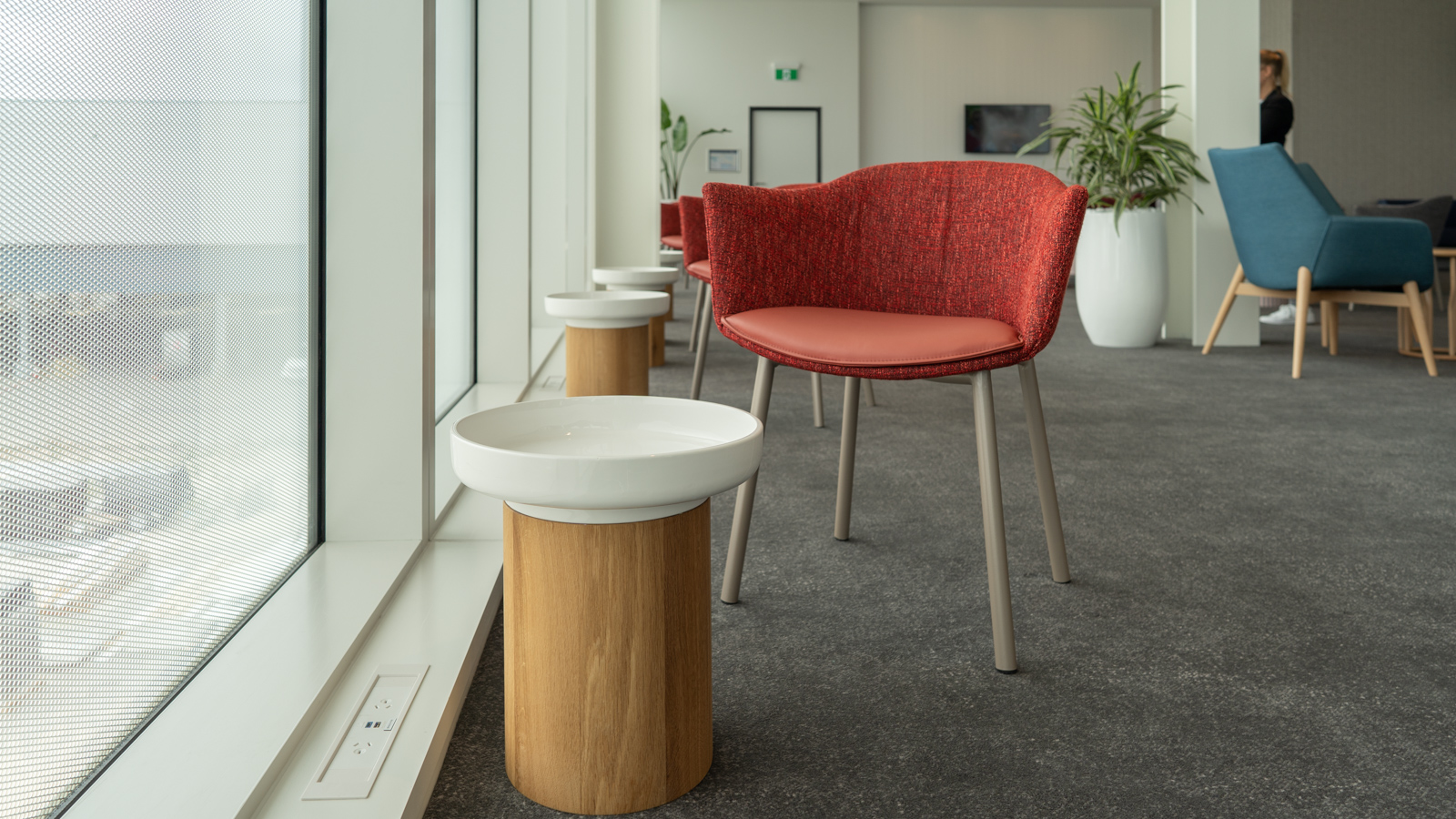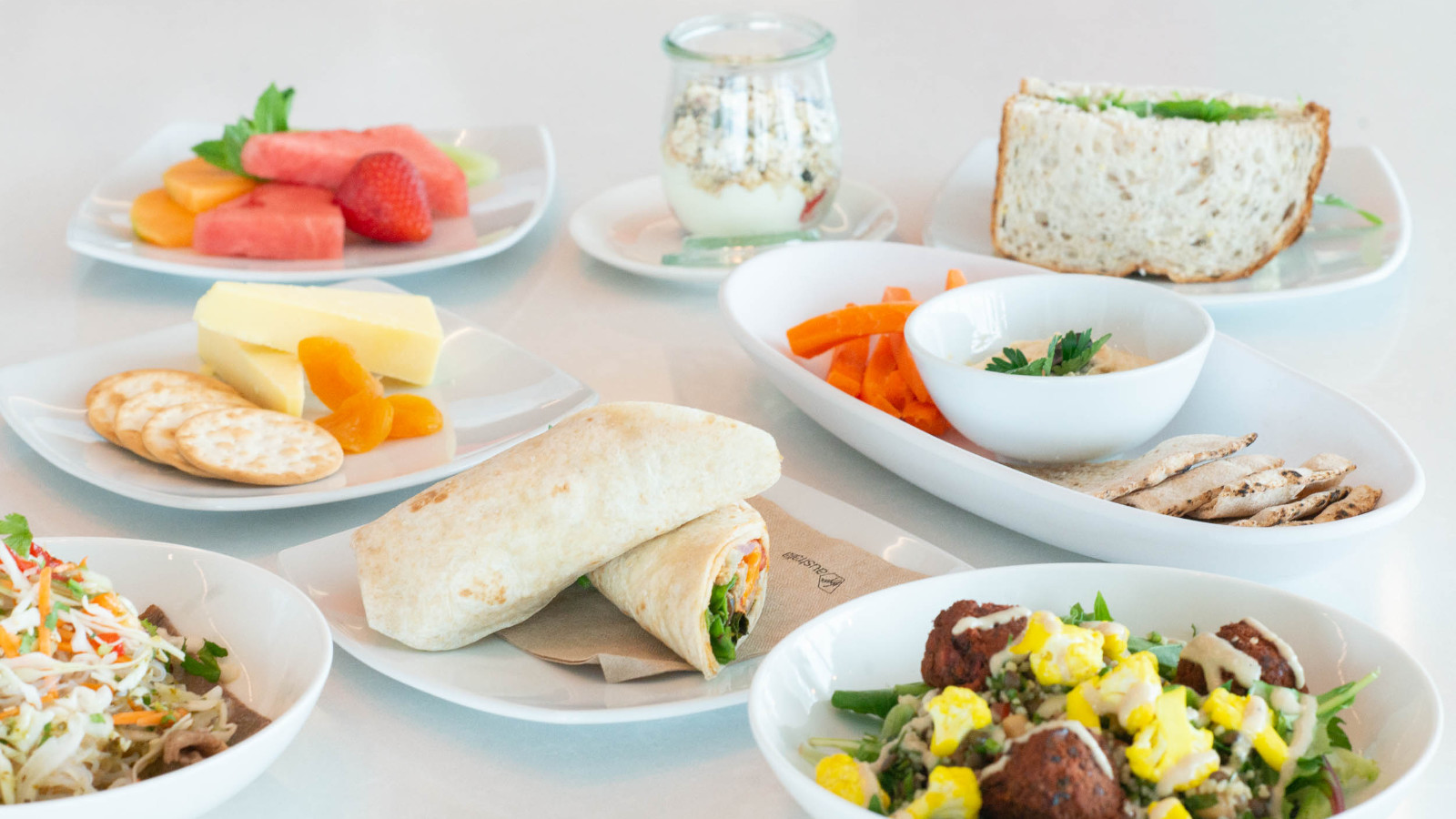 Inside the Virgin Australia Sydney lounge
This lounge occupies two levels in the Virgin Australia domestic terminal, with the upper level offering some good views across the tarmac of Sydney's domestic and international arrivals. The bottom level is not so great, looking out on the rooftops.
Premium Entry can be used by passengers with no checked baggage travelling in Business Class, as well as Velocity Gold and Platinum members. Note that the Sydney lounge is the only one that offers Premium Entry access on both weekdays and weekends.
This quirky video from the airline shows a comparison between the experience of being a 'regular' passenger and one using Premium Entry:
Inside the Virgin Australia Brisbane lounge
Virgin Australia opened the new Brisbane lounge in late 2015, with Richard Branson himself present. It features a large atrium entry, cafe and, like in Sydney, Premium Entry for eligible travellers.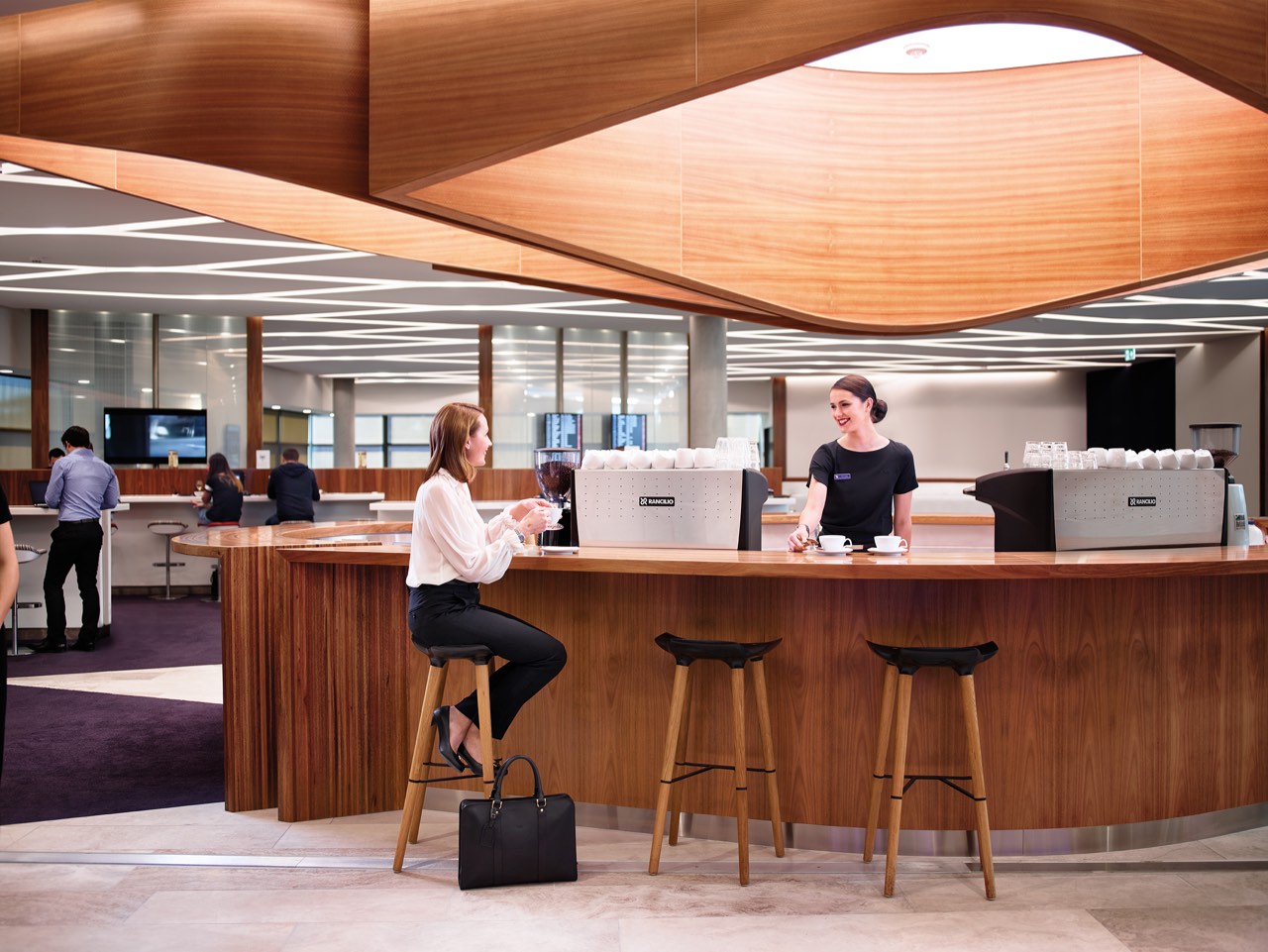 Designed for those with only hand luggage, Premium Entry is a real time-saver, offering direct lounge access and security clearance from the terminal entrance. Check the Virgin Australia website for the latest info on when Premium Entry is open.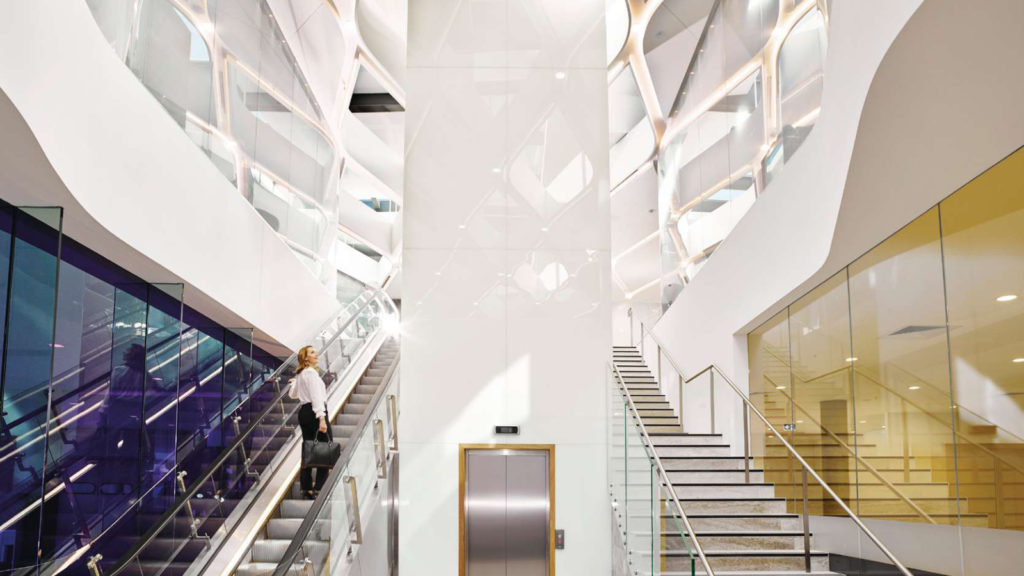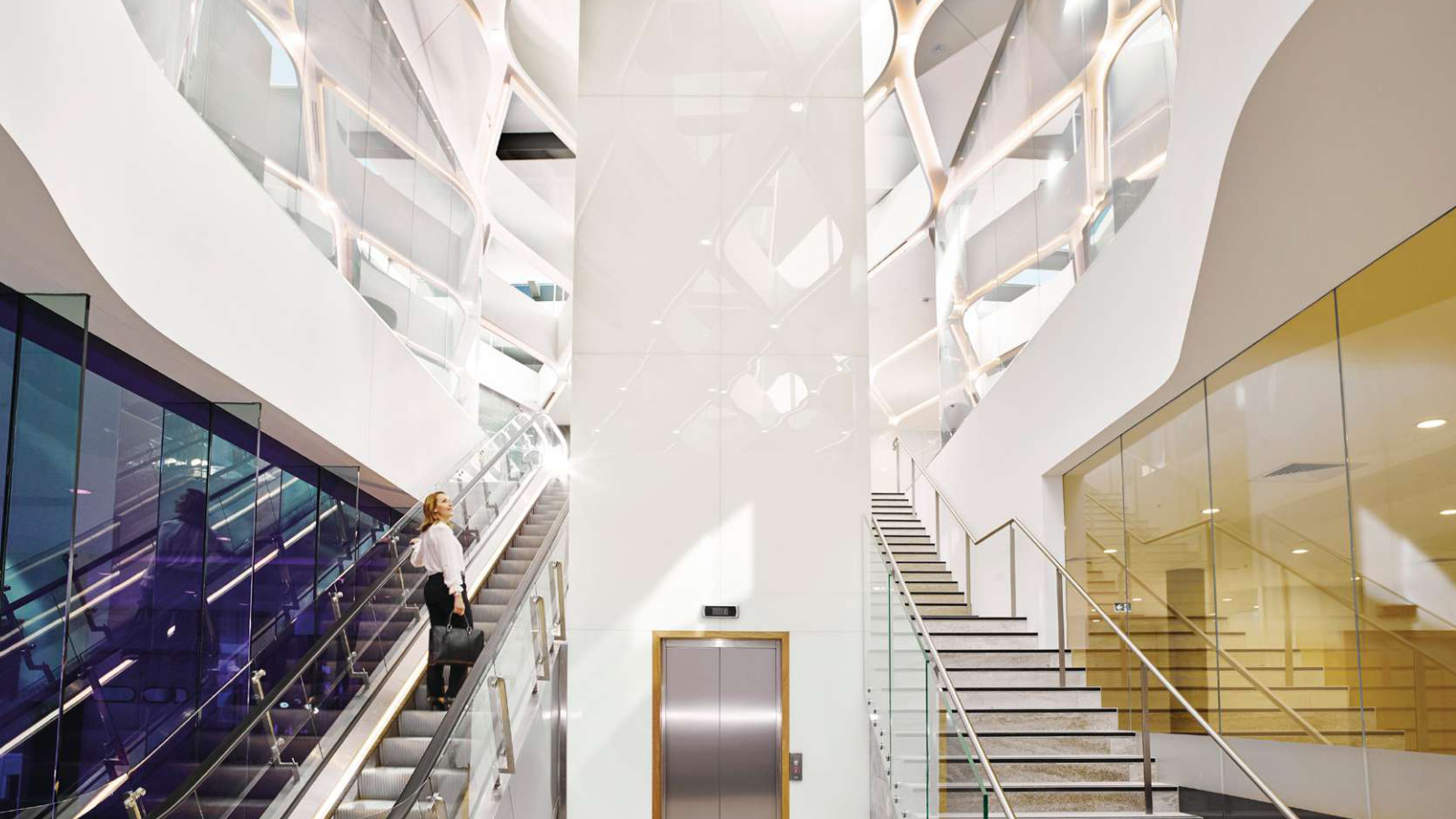 Inside the Virgin Australia Perth lounge
The Perth Domestic T1 lounge reopened in late 2015 as part of a $1 billion redevelopment of the airport. It serves most Virgin Australia flights leaving Perth out of the new terminal.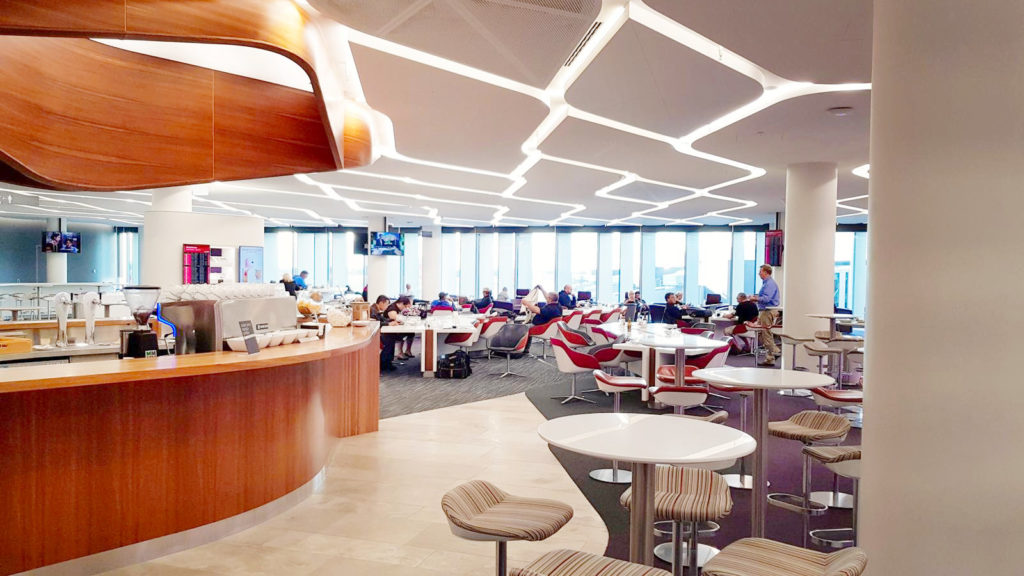 For comparison purposes, it is slightly smaller than the Brisbane lounge. Virgin Australia has focussed heavily on the use of glass, making this lounge attractive for plane-spotters.
Premium Valet Parking is available at Sydney, Melbourne, Brisbane and Perth.
Inside the Virgin Australia Canberra lounge
Reopened in mid-March 2021, this lounge has a great view of the airport's operations. It is good to see Virgin is keeping the capital city airport within its domestic network.
In our opinion, closing the Canberra lounge would have effectively cemented Virgin's exit from the corporate market, handing Qantas a larger slice of that lucrative pie.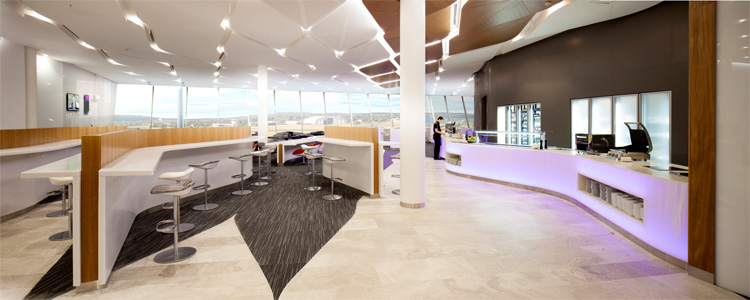 Inside the Virgin Australia Gold Coast lounge
We'll also be sure to share more images of the Virgin Australia Gold Coast lounge down the track.
Virgin Australia's international lounge network
Virgin Australia partners with other operators for its international lounge network, both in Australia and overseas. Due to the evolving travel situation at present, many of these lounges will not be open right now.
We'll update this section with the relevant info once international travel resumes again.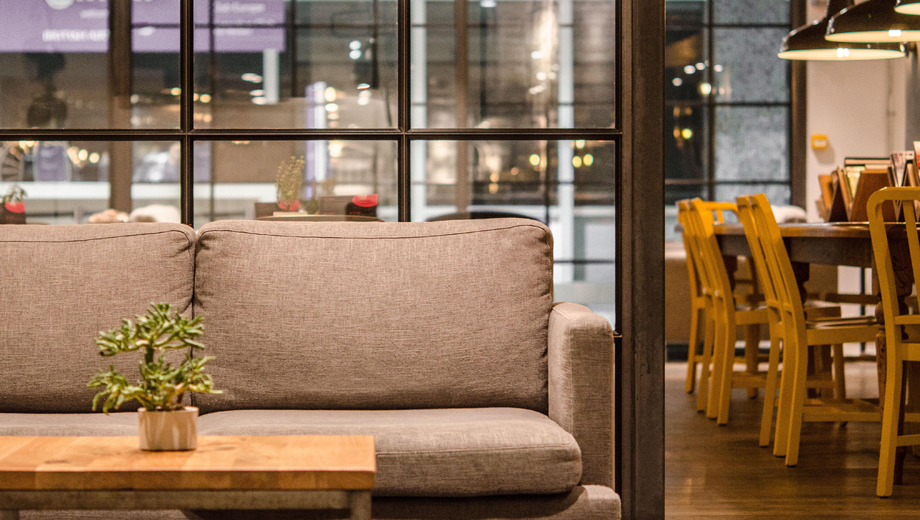 Ad – Scroll down to continue reading.Minimum spend, terms & conditions apply.
How can I access Virgin Australia lounges?
1. Through a credit card
Unlike Qantas in recent years, Virgin have kept lounge access from credit cards pretty tight. Only two personal cards from American Express and one other Visa card offer any kind of lounge benefit.
The American Express Platinum Charge has unlimited access for you and a guest included as part of its expansive benefits for a high annual fee.
Unfortunately, we have confirmed with Virgin Australia's Lounge Coordinator that the American Express Platinum Card lounge benefits cannot be combined with any other form of unlimited lounge entry.
This means that if you hold that Amex card and also Velocity Gold status, you would not be able to combine the lounge guest benefits to bring in two guests — still only one guest allowed overall.
The only exception to this rule is single access lounge passes, which can be used to bring in extra guests above your entitlement.
In addition, the following credit cards include two single-entry lounge passes per year:
2. By flying Business Class
If you are travelling on a paid or reward seat Business Class ticket, you'll get access when departing or arriving* on a Virgin Australia flight. You can't bring any guests in, unlike Qantas Business Class passengers who can usually bring in one guest.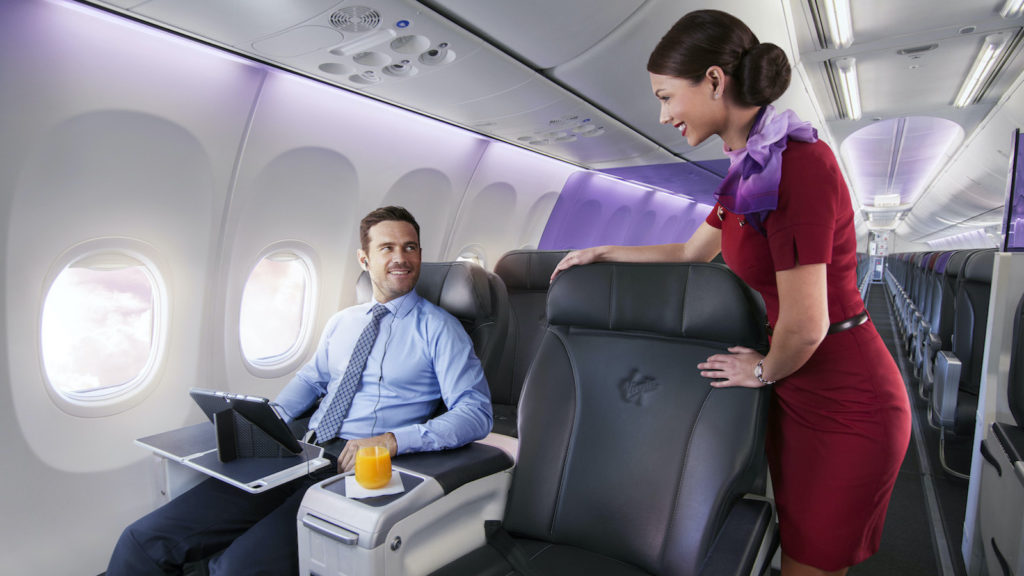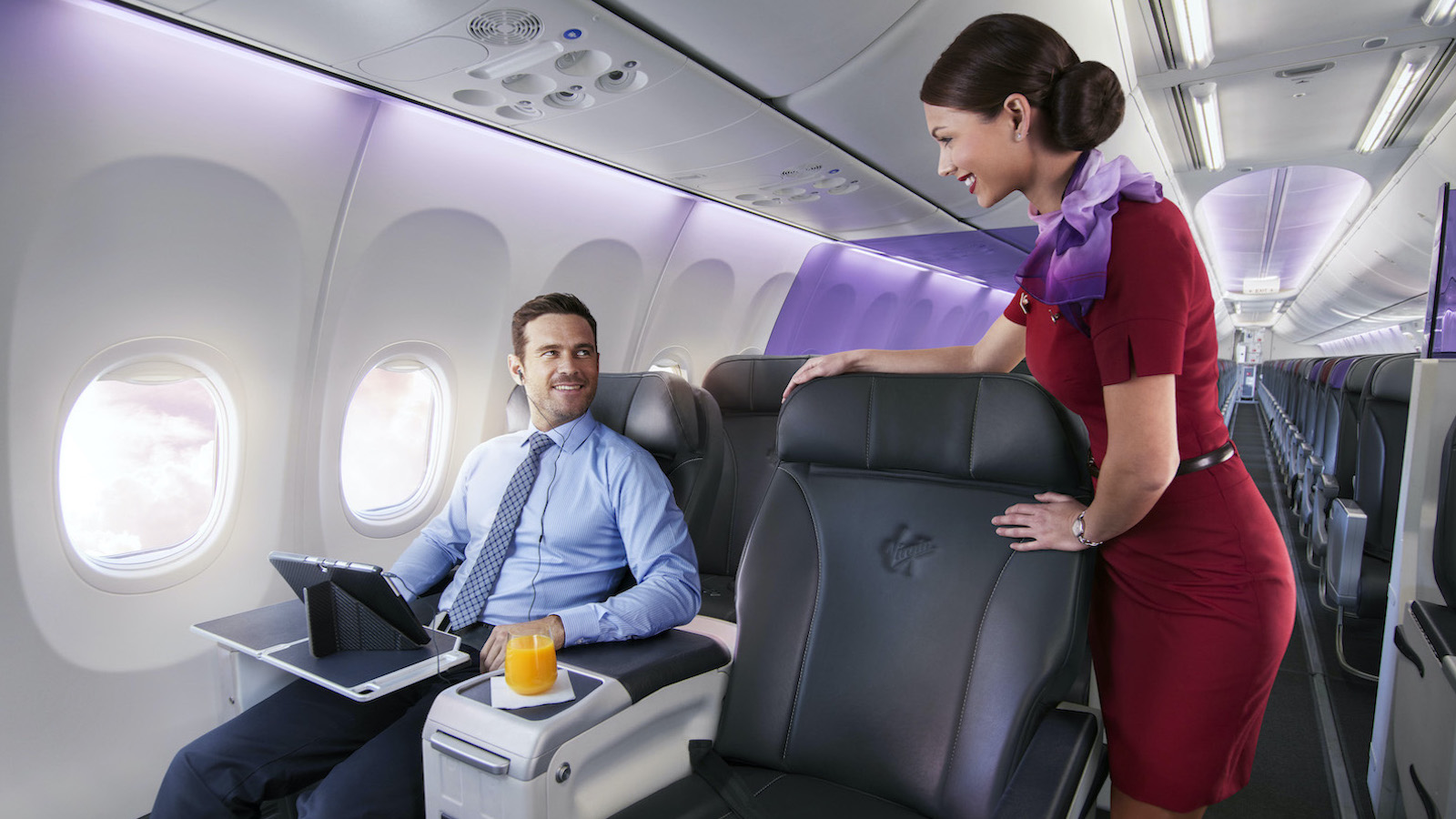 3. With Velocity Frequent Flyer status
Velocity Gold members (+ 1 guest) and Platinum members (+ 3 guests) gain access both on departure and arrival* when flying Virgin Australia. This is quite a generous offer. For comparison purposes, Qantas only grants on-arrival access to Platinum frequent flyers and higher.
Here are some of the cheapest ways to get Velocity Gold status through a status run. You might also apply for a 'Discover Gold' status challenge for three months of Gold-grade perks, including lounge access.
Silver members get two single-entry passes a year, which cannot be transferred to other passengers but can be used for a guest when you are travelling with them.
4. With airline partner frequent flyer status
You and at least one guest will gain access to the lounge when departing on a Virgin Australia flight and holding Gold status or above with partners like Delta, Etihad, Singapore Airlines and Virgin Atlantic.
5. With a Virgin Australia Lounge membership or pass
Virgin usually sells access to their lounges, either on an annual membership basis or for single-use access. As of 7 July 2021, you can buy membership starting from A$399 with the joining fee waived.
Before COVID-19, Virgin Lounge membership cost $330 up-front and $420 a year; whilst Silver members had the joining fee waived and were charged a reduced $300 annual membership fee.
Membership allows you to also bring in a guest and two children aged 2-12 years old. Many employers and professional associations will offer significant discounts on the joining and annual fees.
Lifetime memberships are also available again, remaining at A$9,750 for general member and A$6,750 for seniors aged 60 years and over at the time of purchase. Lifetime members are eligible to use Virgin's Premium Entry facilities at Sydney and Brisbane when those open again.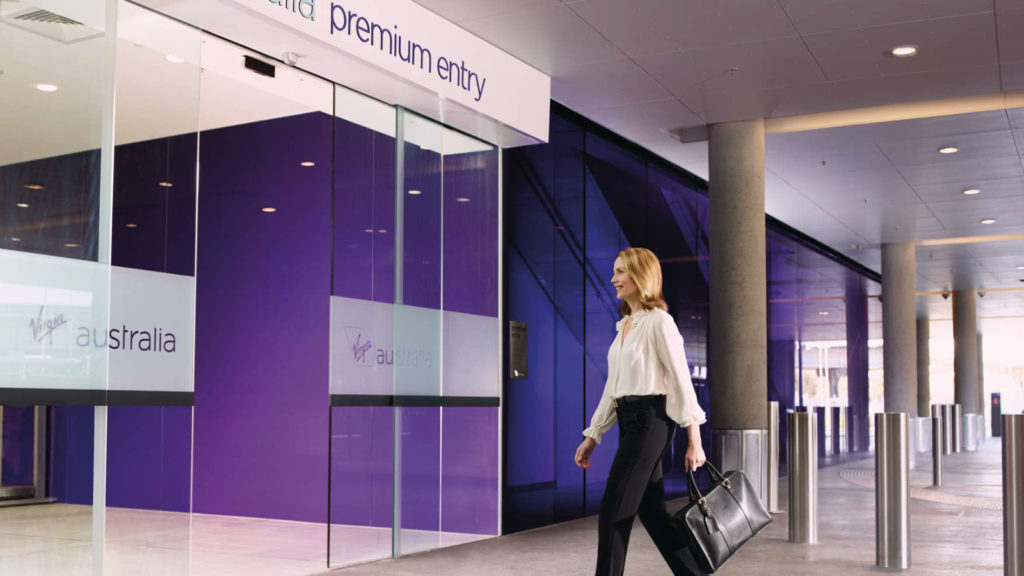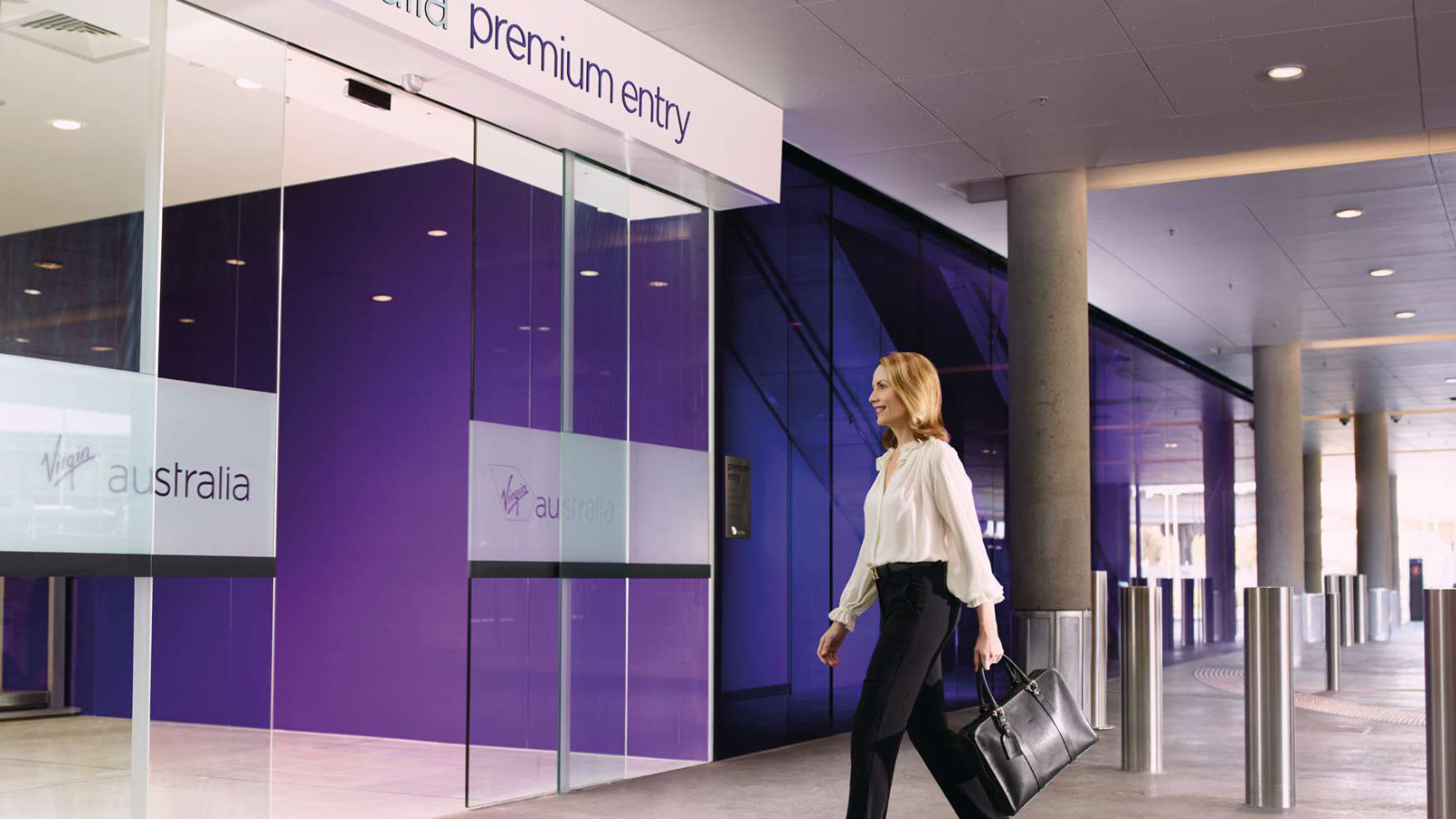 Virgin Australia Lounge membership is handy to have if you fly with the airline regularly, but don't have elite Gold or Platinum status yet (for example, you might be booking the cheapest fare or just using points for reward seats). Membership lets you into the domestic lounges before any Virgin or partner airline flight, along with one guest.
At the current yearly price of $399, we think it's good value if you plan to fly in Economy at least 14 times or more in the next 12 months. That works out to be up to $29 a visit. Of course, your travel should be between cities where there are Virgin Australia lounges to kick back in.
You'll get even more bang-for-buck if you travel with a companion frequently, and take advantage of on-arrival access when it's reinstated.
6. Using Velocity Points or cash
You can purchase a single-access pass for $65 at the door, but this can be used only two hours before your onwards flight.
There may be cheaper pre-paid rates for lounge access if you purchase it in conjunction with a flight in the same booking — this will show up as an extra before you reach the final check-out stage.
There was previously an option to swap 10,000 Velocity Points for a lounge pass, but this isn't being offered right now.
Can I access Virgin Australia lounges on arrival?
* Lounge access on arrival with Virgin Australia is temporarily suspended due to COVID-19 capacity constraints.
Previously, the following passengers could step off a Virgin Australia flight and access the lounge in their arrival city, subject to space constraints:
Business Class passengers (no time limit)
Velocity Gold and Platinum status holders (up to 60 minutes)
Virgin Lounge members (up to 60 minutes)
This is perfect for freshening up or having a quick snack before continuing on with your day. Velocity Silver status holders and those using single-use passes (e.g. from a credit card) are not eligible for access on arrival.
How many children can I bring to Virgin Australia lounges?
The ability to bring children in excess of your normal guest allowance is possible in some circumstances. Virgin Australia defines children as 'twelve or under' for the purpose of lounge access.
Velocity Gold and Platinum passengers can bring in up to two children to any domestic Virgin Australia lounge, in addition to their normal guest allowance
Business Class passengers cannot bring in any children as guests unless the children are also flying Business Class. Only infants under two years of age are exempt
Velocity Gold and Platinum passengers can bring in two children in addition to their guest allowance at the following international lounges:
In all other international airports with lounge access, children are counted as part of your guest allowance, thus you can only bring one
Summing up
Virgin Australia now has a downsized lounge network, in line with the airline's step down from a full-service to a mid-market carrier. But it's still a good place to relax before your next flight.
You may also be interested in reading our definitive guide to Qantas lounges, and also check out how to choose the best lounge before your next flight.
Supplementary images courtesy respective airlines and lounges and Tonkin Zulaikha Greer for Canberra. This article was previously written by Matt Moffitt.
Virgin reveals refreshed Melbourne lounge
was last modified:
May 30th, 2022
by