UPDATE 12 January 2021 | On the back of insatiable intrastate travel, Virgin Australia's Gold Coast and Perth lounges are now open, despite stringent border closures with both states.
We're pleased to confirm that the Virgin Australia lounges at Perth and Gold Coast airports will reopen. Virgin Australia is committed to a network of domestic lounges and we look forward to continuing to offer these fantastic spaces for our frequent flyers.

– Virgin Australia spokesperson
Those two lounges will host the same modified food service and safety protocols as the other lounges which have already reopened so far in 2020 — Sydney, Melbourne and Brisbane.
Those changes include individually-plated food options from a 'hosted food bar', and the temporary removal of shared amenities such as newspapers and the business centre.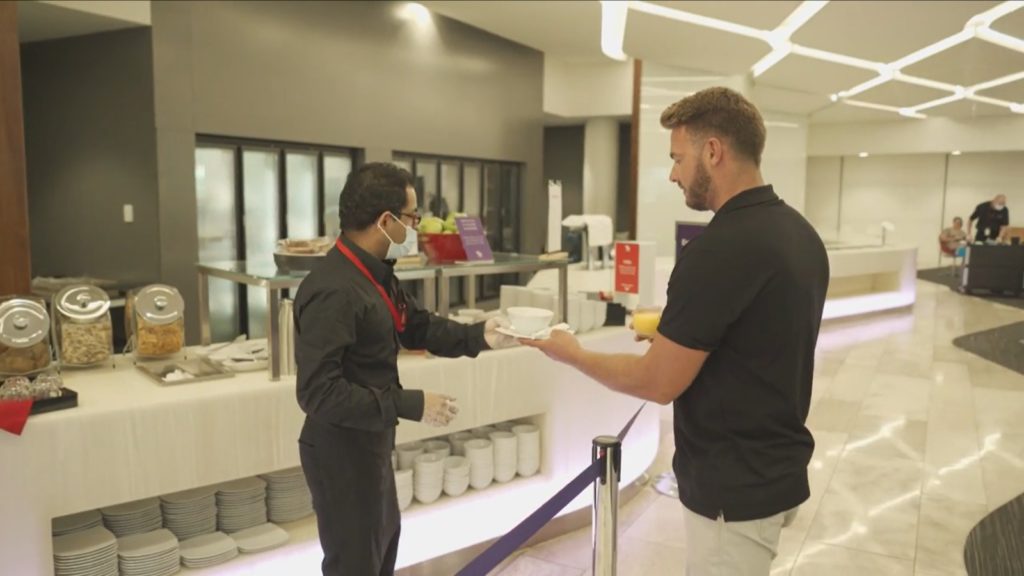 For the time being, guests travelling through Melbourne will be treated to the former VIP-only 'The Club' lounge while some maintenance work is carried out with the main Virgin Australia lounge in T3.
Lounge guests travelling through our Melbourne terminal will have temporary access to a lounge space in the site occupied by The Club while maintenance work is being undertaken on our Melbourne Lounge. We look forward to reopening the Melbourne Lounge in the new year.

– Virgin Australia spokesman
There are just two remaining lounges in Virgin's slimmed-down network which are yet to open: Adelaide and Canberra — the latter which was saved from the axe following a 'network review'.
Adelaide's lounge will be a brand-new affair when it launches later in the first quarter of 2021, with its flagship facility replacing the previous 'shoebox' space that Virgin occupied.
Unfortunately, the airline's former Wellington (NZ), Perth T2, Darwin, Cairns, Mackay and Alice Springs lounges will close permanently, following the review conducted after Virgin's new CEO Jayne Hrdlicka stepped into the role.

Virgin Australia's Perth, Gold Coast lounges re-open
was last modified:
January 12th, 2021
by
Our full guide to Virgin Australia lounges is shown below.
---
The definitive guide to Virgin Australia lounges
Australia's second-largest carrier now has just seven domestic lounges within its network, compared to more than 30 capital city and regional lounges over at Qantas.
In this guide, we run through the lounges in each city, what to expect when you use a lounge, a quick look at Virgin Australia paid lounge program and the (few) credit cards that offer Virgin Australia lounge access as a perk.
What can I expect in a Virgin Australia domestic lounge?
All of Virgin Australia's lounges offer buffet food, soft drinks and premium alcoholic drinks except for spirits. In-house barista-made coffee is available for that caffeine fix, particularly before the morning bank of flights.
Outside of food and drink, you'll get access to power to charge your devices, seating (unless it is really busy) and, hopefully, quieter and more restful space to hang out in before you flight and do some work, make some calls, or whatever you prefer.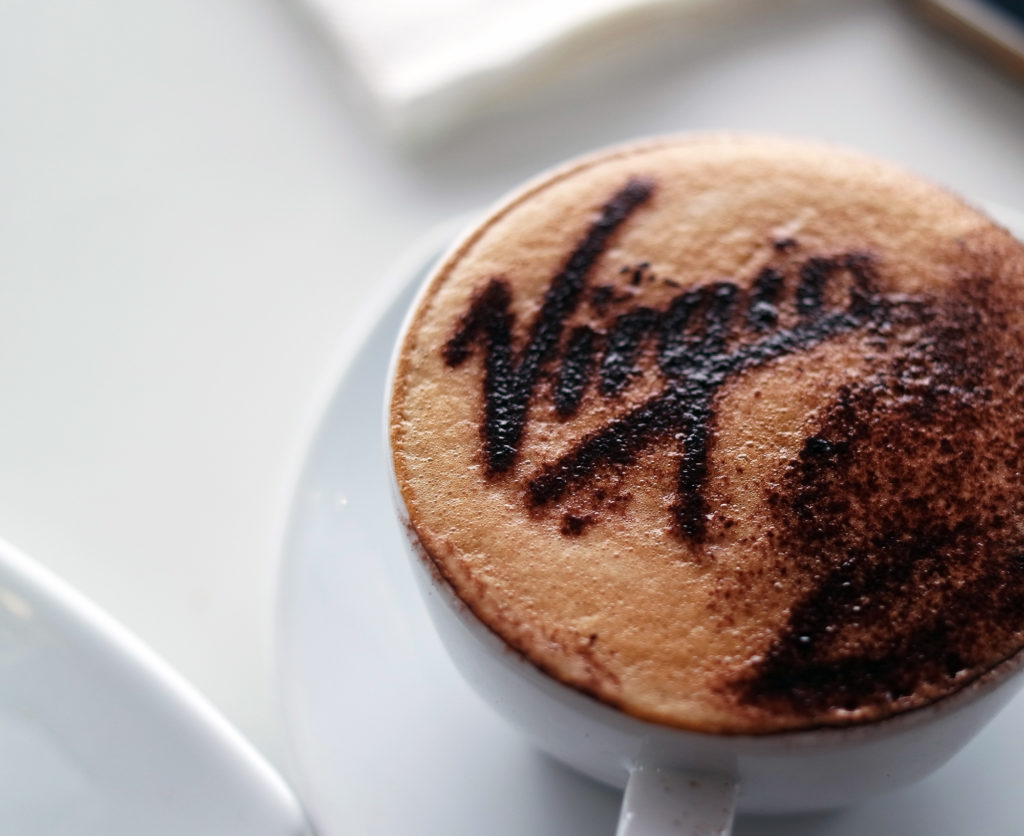 For getting work done, you'll get free WiFi access which is generally fast enough for basic use, but perhaps not for uploading huge chunks of data.
Amenities not currently available due to COVID-19 include shared computer facilities, newspapers, magazines, and showers. However, check with the lounge on your day of travel in case these restrictions have been lifted.
Lounges reduce the stress of travel. Having somewhere defined to go before your flight makes it more relaxing, particularly when you can settle down with a nibble and a tipple before the flight.
Where are Virgin Australia's domestic lounges?
Unfortunately, Virgin Australia trimmed its lounge network in late 2020, following a review of its costs. The airline's Alice Springs, Cairns, Darwin, Mackay and Perth T2 lounges have been axed, while the Canberra lounge has just been announced to reopen early next year.
With that update in mind, here are the current locations:
Adelaide (open early 2021)
Brisbane
Canberra (open early 2021)
Gold Coast (open early 2021)
Melbourne
Perth T1 (open early 2021)
Sydney
For comparison purposes, Qantas operates more than 30 Qantas Clubs and Domestic Business Lounges, with International Business and First lounges on top of that around the world.
Most lounges are visually engaging and a nice space to spend some time before your flight. They match the Virgin Australia brand and style, and with common architectural signature elements including a 'leaf' pattern lighting on the ceiling.
Inside the Sydney Virgin Australia lounge
This lounge occupies two levels in the Virgin Australia domestic terminal, with the upper level offering some good views across the tarmac of Sydney's domestic and international arrivals. The bottom level is not so great, looking out on the rooftops.
Premium Entry can be used by passengers with no checked baggage travelling in Business Class, as well as Velocity Gold and Platinum members. Note that the Sydney lounge is the only one that offers Premium Entry access on both weekdays and weekends.
This quirky video from the airline shows a comparison between the experience of being a 'regular' passenger and one using Premium Entry:
Inside the Melbourne Virgin Australia lounge
Opened in 2011 and refurbished in 2014, this lounge is unique in being before security and having a 'Premium Exit' with dedicated security processing for passengers with lounge access.
This was set to change sometime in 2020 with the lounge being integrated after security with a new Premium Entry instead, but COVID-19 has put these plans on the backburner for now.
Inside the Brisbane Virgin Australia lounge
Virgin Australia opened the new Brisbane lounge in late 2015, with Richard Branson himself present. It features a large atrium entry, cafe and, like in Sydney, Premium Entry for eligible travellers.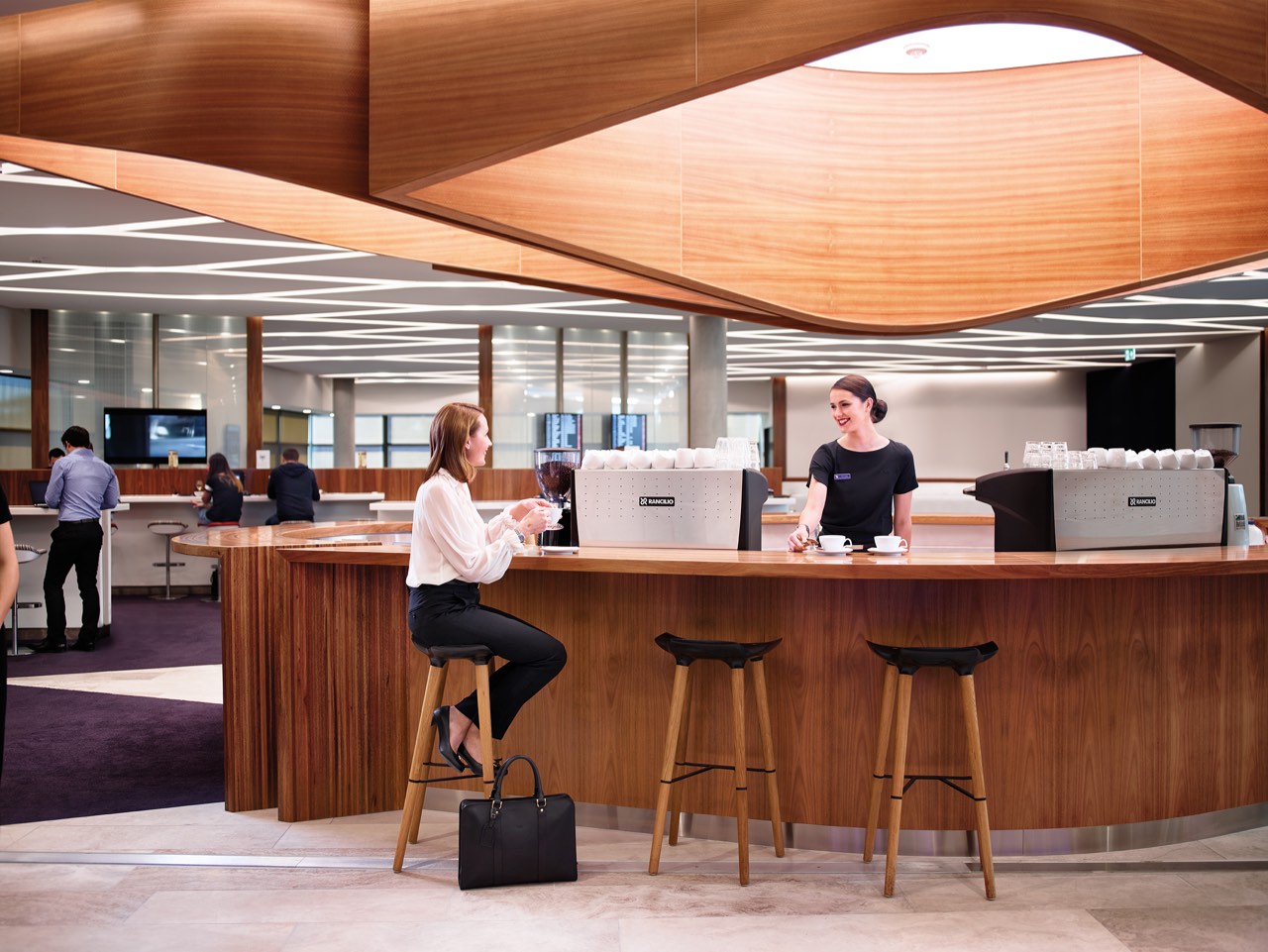 Designed for those with only hand luggage, Premium Entry is a real time-saver, offering direct lounge access and security clearance from the terminal entrance. Check the Virgin Australia website for the latest info on when Premium Entry is open.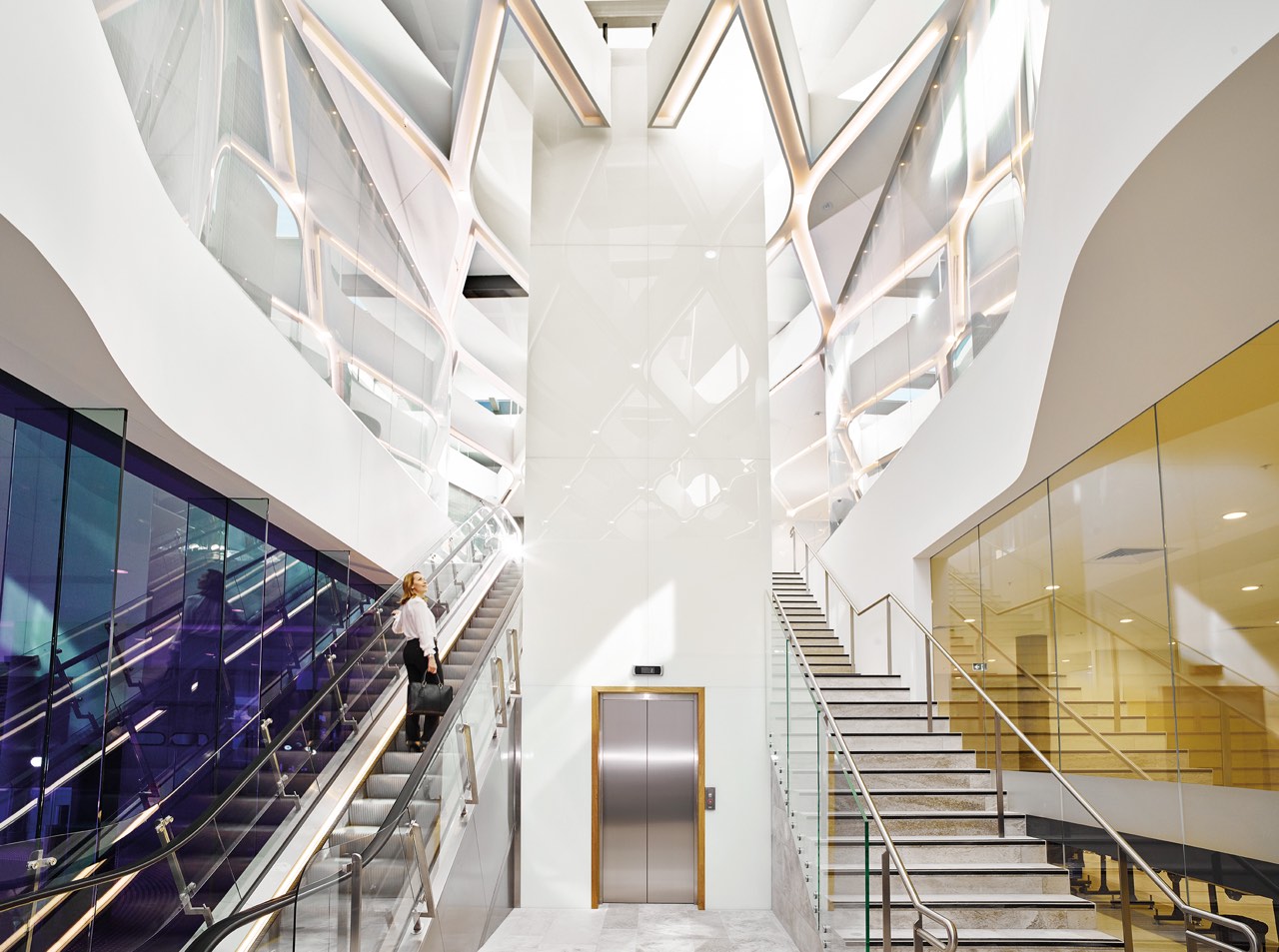 Inside the Virgin Australia Perth lounge
The Perth Domestic T1 lounge reopened in late 2015 as part of a $1 billion redevelopment of the airport. It serves most Virgin Australia flights leaving Perth out of the new terminal.
For comparison purposes, it is slightly smaller than the Brisbane lounge. Virgin Australia has focussed heavily on the use of glass, making this lounge attractive for plane-spotters.
Premium Valet Parking is available at Sydney, Melbourne, Brisbane and Perth.
Inside the Virgin Australia Canberra lounge
Reopened in 2013, this lounge has a great view of the airport's operations. It is good to see Virgin is keeping the capital city airport within its domestic network.
In our opinion, closing the Canberra lounge would have effectively cemented Virgin's exit from the corporate market, handing Qantas a larger slice of that lucrative pie.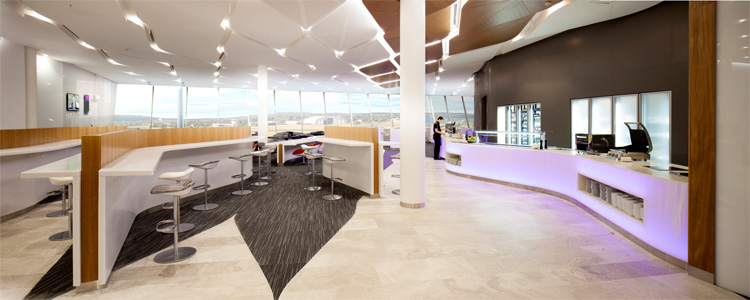 Inside the Virgin Australia Adelaide lounge
Virgin Australia was just about to cut the ribbon on the new Adelaide lounge in early 2020. Of course, COVID-19 got in the way of that. The fresh new space is now scheduled to open in early 2021 and we'll share photos of it as soon as we can.
Inside the Virgin Australia Gold Coast lounge
We'll also be sure to share more images of the Virgin Australia Gold Coast lounge when it reopens for business sometime in 2021.
Virgin Australia's international lounge network
Virgin Australia partners with other operators for its international lounge network, both in Australia and overseas. Due to the evolving travel situation at present, many of these lounges will not be open right now. We've kept all the information below for reference.

Virgin Australia's Perth, Gold Coast lounges re-open
was last modified:
January 12th, 2021
by
Virgin Australia Business Class guests, Velocity Gold and Platinum members and Virgin Australia Lounge Members (plus one guest and two children) have access to these international lounges.
Note that single-use lounge passes that come with Virgin Australia credit cards do not provide access to these international lounges, as it's only valid for domestic Virgin Australia-operated spaces.
In Australia
When departing Sydney or Melbourne, Virgin passengers have access to the excellent lounges run by independent operator No1 Lounges (formerly the Etihad lounges). They are called 'The House' and include à la carte dining.
The airline added its own My Lounge in Brisbane in September 2019, also run in conjunction with the same operator, No1 Lounges.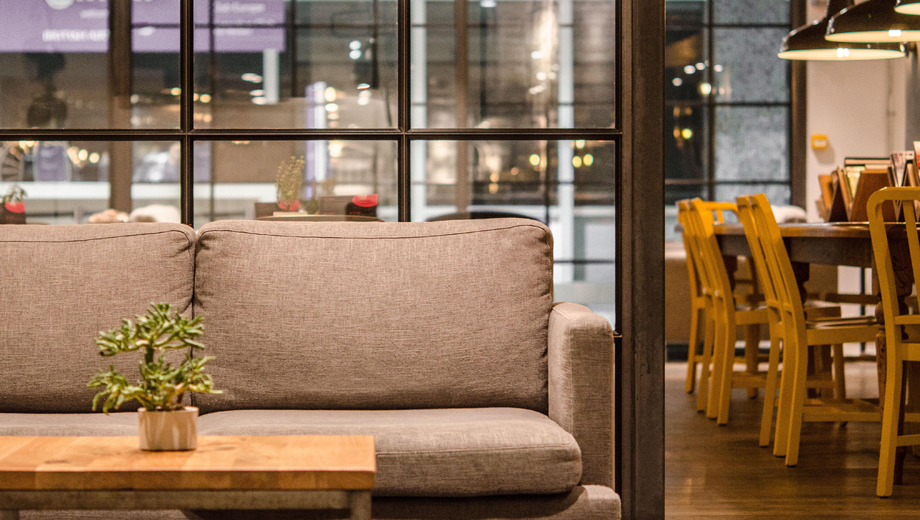 In New Zealand
Passengers in Auckland, Christchurch and Queenstown access third-party lounges of the Strata or Manaia brands. These are the same lounges that Priority Pass members currently gain entry to, so there may be some space constraints.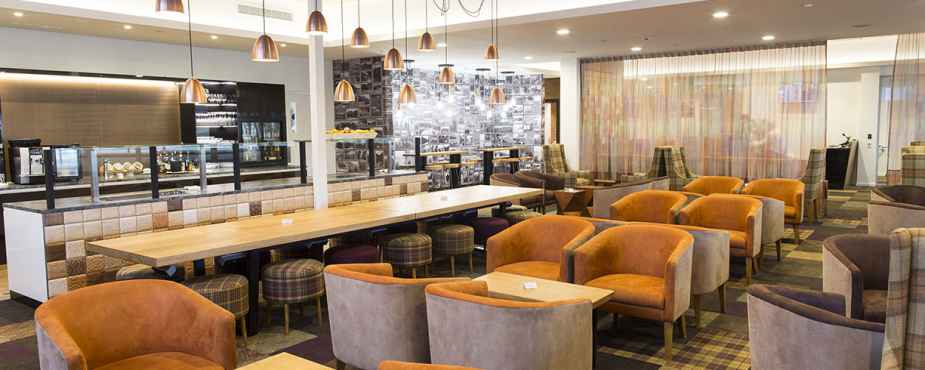 Passengers in Dunedin do not enjoy lounge access; instead, they get a NZ$35 food and drink voucher to use at the Fuel to Fly by Airspresso Café. This is only for Business Class passengers — Velocity elite status holders are not eligible for this benefit.
In Los Angeles
Passengers departing for Sydney, Melbourne and Brisbane gain access to the Emirates Lounge at LAX's international terminal.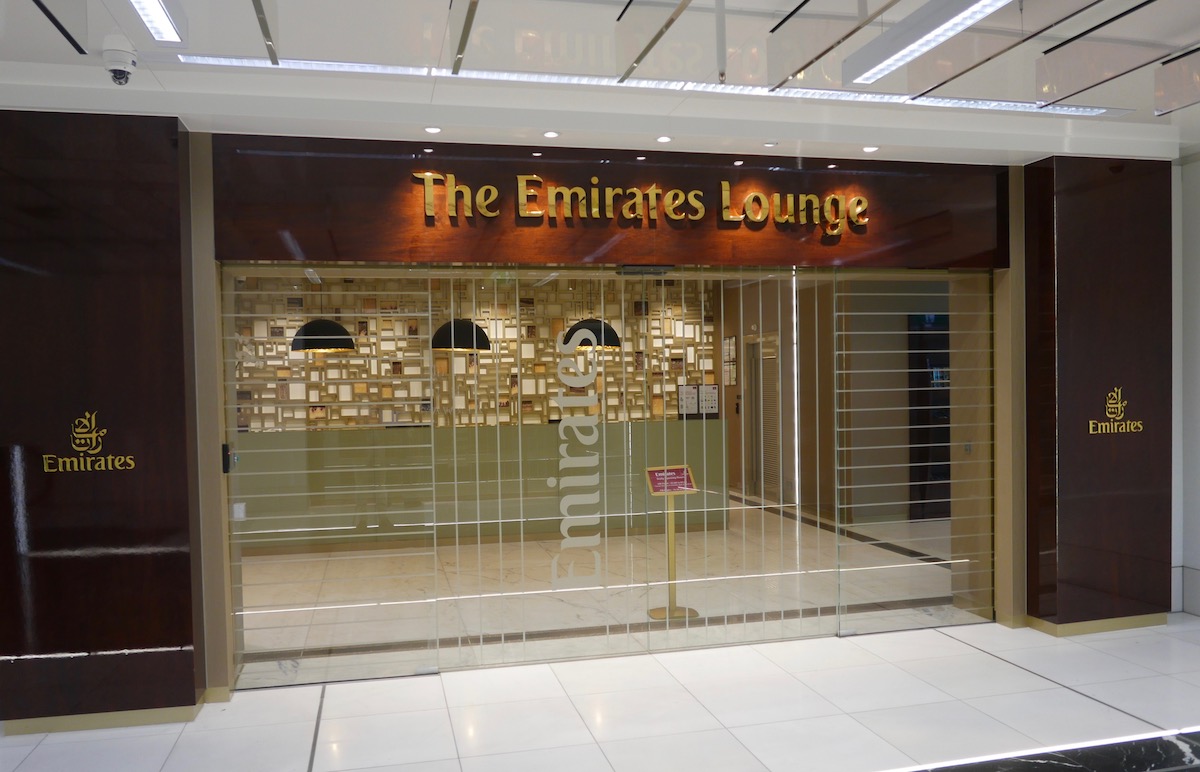 We don't have a review of this specific lounge, but the one for Melbourne will give an indication of what to expect as Emirates' lounge offerings are very consistent across its network.
Further information regarding locations of Virgin Australia's international lounges can be found here.
How can I access Virgin Australia lounges?
1. Through a credit card
Unlike Qantas in recent years, Virgin have kept lounge access from credit cards pretty tight, with only two cards from American Express and two other cards offering any kind of lounge benefit.
The American Express Platinum Charge has unlimited access for you and a guest included as part of its expansive benefits for a high annual fee.
Unfortunately, we have confirmed with Virgin Australia's Lounge Coordinator that the American Express Platinum Card lounge benefits cannot be combined with any other form of unlimited lounge entry.
This means that if you hold that Amex card and also Velocity Gold status, you would not be able to combine the lounge guest benefits to bring in two guests — still only one guest allowed overall.
The only exception to this rule is single access lounge passes, which can be used to bring in extra guests above your entitlement.
In addition, the following credit cards include two single-entry lounge passes per year:
2. By flying Business Class
If you are travelling on a paid or reward seat Business Class ticket, you'll get access when departing or arriving on a Virgin Australia flight. Unfortunately, you can't bring any guests in, unlike Qantas Business Class passengers who can usually bring in one guest.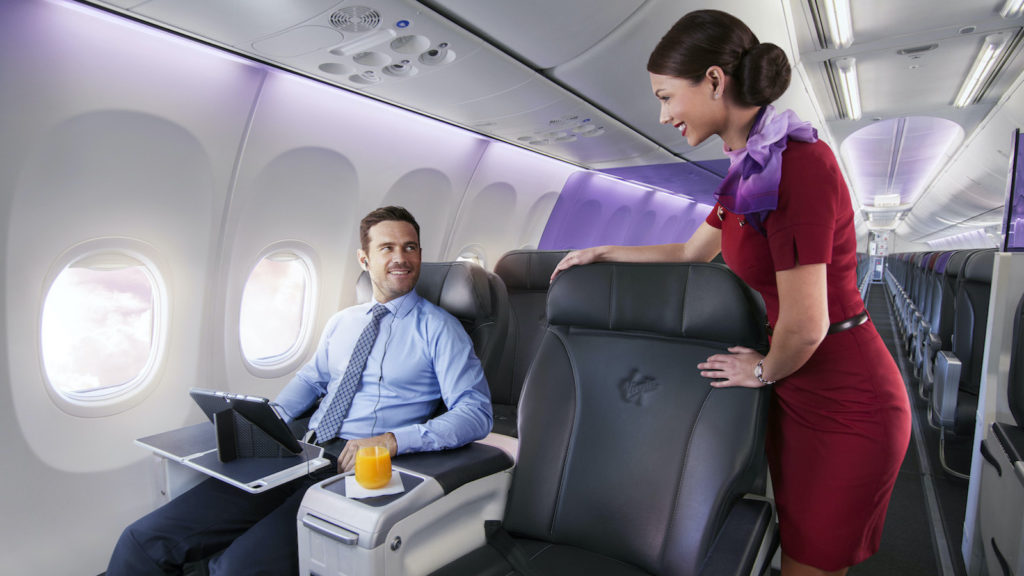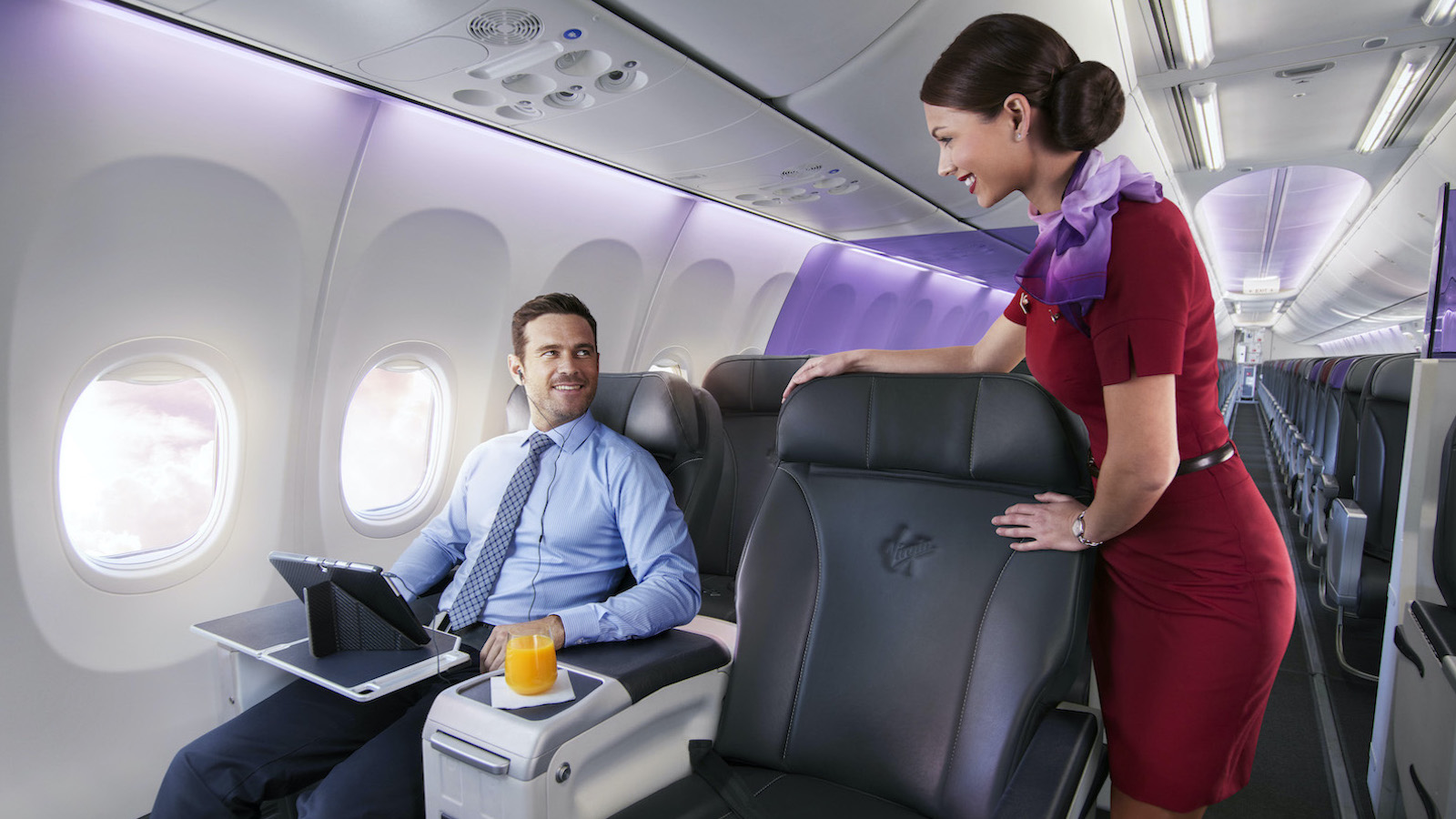 3. With Velocity Frequent Flyer status
Velocity Gold members (+ 1 guest) and Platinum members (+ 3 guests) gain access both on departure and arrival when flying Virgin Australia. This is quite a generous offer. For comparison purposes, Qantas only grants on-arrival access to Platinum frequent flyers and higher.
Here are some of the cheapest ways to get Velocity Gold status through a status run. You might also apply for a 'Discover Gold' status challenge for three months of Gold-grade perks, including lounge access.
Silver members get two single-entry passes a year, which cannot be transferred to other passengers but can be used for a guest when you are travelling with them.
4. With airline partner frequent flyer status
You and at least one guest will gain access to the lounge when departing on a Virgin Australia flight and holding Gold status or above with partners like Delta, Etihad, Singapore Airlines and Virgin Atlantic.
5. With a Virgin Australia Lounge membership or pass
Virgin usually sells access to their lounges, either on an annual membership basis or for single-use access. Note that annual lounge memberships are currently not available for purchase, as of December 2020.
Before COVID-19, Virgin Lounge membership cost $330 up-front and $420 a year; whilst Silver members had the joining fee waived and were charged a reduced $300 annual membership fee.
Membership allows you to also bring in a guest and two children aged 2-12 years old. Many employers and professional associations will offer significant discounts on the joining and annual fees.
Using Velocity Points or cash
You can purchase a single-access pass in advance for 10,000 Velocity Points or with cash for $65 at the door, but both can be used only two hours before your onwards flight.
This is generally a bad deal, especially as you may be able to upgrade your flight to Business Class for a similar number of points, and get lounge access included anyway!
There may be cheaper pre-paid rates for lounge access if you purchase it in conjunction with a flight in the same booking — this will show up as an extra before you reach the final check-out stage.
Can I access Virgin Australia lounges on arrival?
Yes, you certainly can. The following passengers can step off a Virgin Australia flight and access the lounge in their arrival city, subject to space constraints:
Business Class passengers (no time limit)
Velocity Gold and Platinum status holders (up to 60 minutes)
Virgin Lounge members (up to 60 minutes)
This is perfect for freshening up or having a quick snack before continuing on with your day. Velocity Silver status holders and those using single-use passes (e.g. from a credit card) are not eligible for access on arrival.
How many children can I bring to Virgin Australia lounges?
The ability to bring children in excess of your normal guest allowance is possible in some circumstances. Virgin Australia defines children as 'twelve or under' for the purpose of lounge access.
Velocity Gold and Platinum passengers can bring in up to two children to any domestic Virgin Australia lounge, in addition to their normal guest allowance
Business Class passengers cannot bring in any children as guests unless the children are also flying Business Class. Only infants under two years of age are exempt
Velocity Gold and Platinum passengers can bring in two children in addition to their guest allowance at the following international lounges:
In all other international airports with lounge access, children are counted as part of your guest allowance, thus you can only bring one
Summing up
It's a pity that Virgin Australia has decided to ditch roughly half of its existing lounge network as part of cost savings. Top-tier flyers tend to care about perks such as lounge access, and this move may sway some of them to Qantas.
You may also be interested in reading our definitive guide to Qantas lounges, and also check out how to choose the best lounge before your next flight.
Supplementary images courtesy respective airlines and lounges and Tonkin Zulaikha Greer for Canberra. This article was previously written by Matt Moffitt.
Virgin Australia's Perth, Gold Coast lounges re-open
was last modified:
January 12th, 2021
by