Virgin Australia offer single-entry passes that get you into a domestic Virgin Australia lounge before your next flight, which is really handy if you do not have Velocity Gold or Platinum status or are not flying Business Class.
This guide goes over how to obtain these passes and how to use them.
Earning your single lounge passes
There are two main ways to earn these single entry passes: as a yearly benefit with select credit cards, or as a perk of reaching or maintaining Velocity Silver status.
The American Express Velocity Platinum and Virgin Money High Flyer Visa cards come with two digital Virgin Australia lounge passes each new membership year. These are automatically allocated to your Velocity account, so they are not transferable to anyone else.
Reaching Velocity Silver status will also reward you with two digital single-entry passes, which is ongoing for every year you continue to maintain Silver status.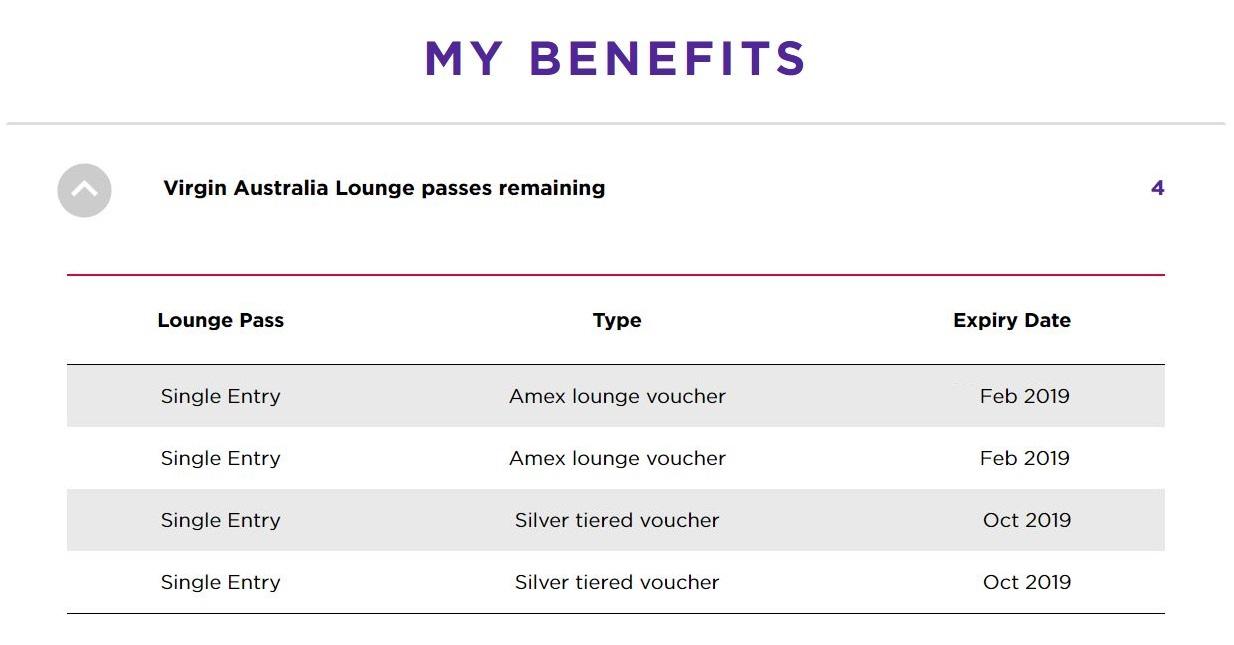 My two digital passes from the Amex Velocity Platinum card and two passes from reaching Velocity Silver
Where to use your single-entry lounge passes
Virgin Australia currently have 12 domestic lounges across Australia. These are the only places you can redeem your digital or physical passes for entry into a lounge.
The airline is currently constructing an international lounge in Wellington which will be run under the Virgin Australia brand, so we will keep this space updated when we find out whether single access passes will be accepted there.
Ad – Scroll down to continue reading.Minimum spend, terms & conditions apply.
How to use your single-entry lounge passes
There are some important rules to remember:
These passes can only be used from two hours before a departing Virgin Australia flight
They admit one person each and do not allow extra guests—that includes children
If you already have lounge access through travelling Business Class or Velocity Gold/Platinum status, then these single-entry passes can be used to bring extra guests in
Entry is subject to space availability and can be refused
In the case of digital lounge passes, the person whose account it is tied to must be travelling, although additional passes on that account can be allocated to guests who are accompanying them.
Just flash your Velocity card at the lounge reception and tell them the number of passes you wish to redeem. If you do not have your card, then make sure your Velocity number is showing on your boarding pass, as that is all they need to find the lounge passes.
Physical passes can be given out to anyone else you know, but, likewise, that person can only use it when travelling on a Virgin Australia flight. Simply show up at lounge reception with the entry pass in hand, plus any extra for guests who are tagging along (they do not have to be travelling).
Why you should not buy single lounge passes
You can actually buy these passes from the Velocity Rewards Store for a princely sum of 10,000 Velocity Points each, or at the lounge door for $65 per person.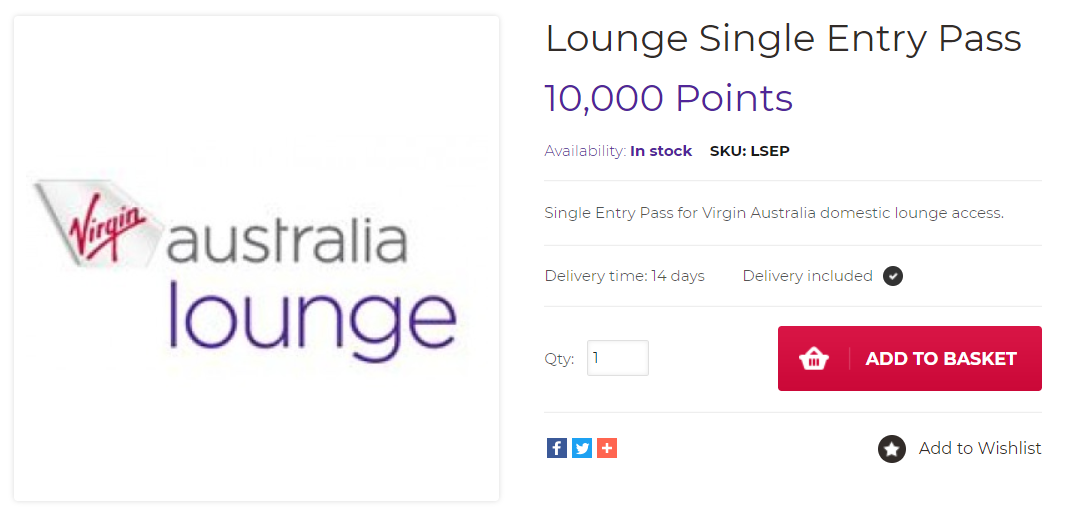 However, I do not recommend spending 10,000 points on a lounge access pass from the Velocity Rewards store, as this is exceedingly bad value at 0.65 cents per point compared to the walk-in cash rate.
In fact, I would also hesitate to recommend buying your way in for $65 as the domestic lounge facilities are probably not worth that, and you are likely to get much better quality food in the airport terminal.
Consider using your points and cash to upgrade to Business Class instead (which starts at 4,900 points), or book a Business Class award seat outright to have the whole premium experience included.
For example, on a short route like Sydney – Melbourne, an Economy Reward seat is 7,800 points while a Business Reward seat is 15,500 points—just 7,700 points more.
If using cash to place an UpgradeMe Bid, often $70-90 will get you an upgrade as well for the full experience.
Summing up
Qantas still has the superior lounge network overall with double the number of lounges in Australia and many more premium spaces internationally that are accessible with Qantas Club complimentary invites. Also, in their favour, Qantas' digital lounge passes can be transferred to other members.
However, Virgin Australia's single lounge passes are a great perk to have if included with your credit card or Velocity Silver status and have upcoming domestic flights in Economy Class.
Their lounges generally have a decent selection of healthy salads, some simple hot food during main meal periods, a good selection of both alcoholic and non-alcoholic beverages, and a place to work and shower should you need to.
Where is your favourite Virgin Australia lounge to redeem your single-entry passes?
How to obtain and use single-entry Virgin Australia lounge passes
was last modified:
March 16th, 2022
by