Cairns' only lounge for international flights will be closing on 1 August 2019. Priority Pass members and premium cabin passengers lose out with this announcement.
As announced on the Priority Pass website:
Please note effective 01AUG19 the [Reef] lounge will close permanently.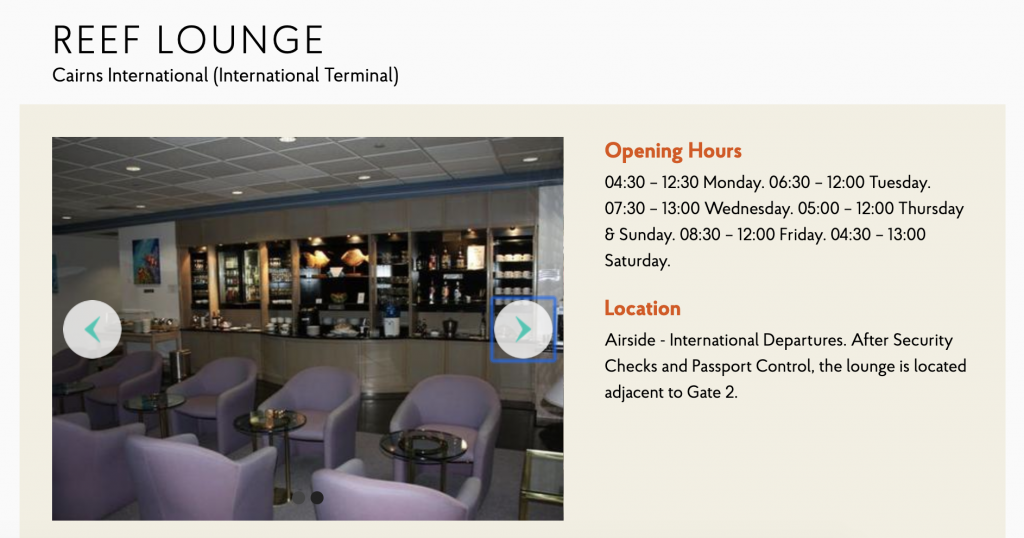 This is disappointing news for those travelling on international services from Cairns. Although the lounge gets mediocre reviews for its small size and limited food options, it remains to be seen how premium cabin passengers will be taken care of prior to their flights to places like Auckland with Air New Zealand and Singapore with SilkAir.
This decision may have something to do with the fact the lounge has been operated by Cathay Pacific and the airline is cutting service to Cairns on 27 October 2019.
Qantas and Virgin Australia will still operate their lounges in the domestic terminal.
---
In this guide
For those with an eligible credit card and travelling on any airline, these facilities are welcome options to grab a drink or bite to eat before your next flight.
Priority Pass has gone from having one location in Australia just two years ago to 21 across six airports, encompassing Sydney, Melbourne, Brisbane, Adelaide, Gold Coast and Darwin.
About this guide
This guide is an intro to the Priority Pass airport lounge membership program, getting into what it offers for someone who might have heard of it but has not ever really looked into it.
I explore some of the more appealing Priority Pass locations in Australia and around the world (it is updated with the newest lounges added to the Priority Pass network), along with the credit cards that include access in some form or another.
Many folks have heard of the Priority Pass lounge program as it comes with several credit cards but I would wager that few have used it to its maximum potential.
You'll get unlimited visits to Priority Pass lounges with cards like the American Express Platinum Charge, with Priority Pass memberships of different flavours coming with a range of other cards too.
Locations in Australia
Most Priority Pass facilities in these two countries are located in international terminals. However, some eateries, as well as the Rex Lounges, are located in domestic terminals.
Adelaide: Rex Lounge
Brisbane: Plaza Premium Lounge and three eateries (two in Domestic and one in International)
Cairns: Reef Lounge (closing 1 August 2019)
Darwin: Catalina Lounge
Gold Coast: one eatery
Melbourne: Plaza Premium Lounge and three eateries (in International) and the Rex Lounge in T4 (for Jetstar, Tiger, Rex and some Virgin Australia flights)
Sydney: eight eateries (four in T1, two in T2 and two in T3) and the Rex Lounge in T2
Eateries
By swiping your Priority Pass card or using the app, you and eligible guests can receive $36 per person off the total bill for food and/or drinks.
From 1 August 2019, American Express Platinum and Centurion cardholders will no longer be eligible for this benefit.
You can access the following outlets at Sydney Airport: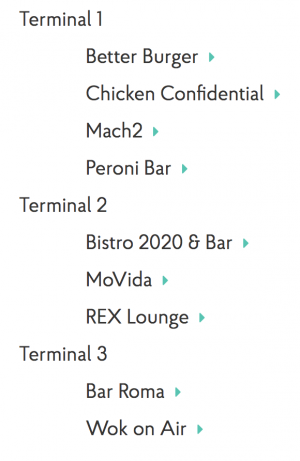 these in Melbourne: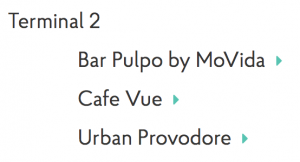 and these three at Brisbane Airport: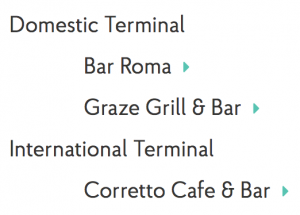 There is also Velocity Expresso & Bar at Gold Coast Airport.
A single-use lounge pass can be used at the eateries for $36 off for one person, i.e. an eatery is considered the same as a lounge for access purposes.
Note that, from 1 August 2019, American Express Card Members will not have access to eateries—only lounges.
Rex Lounges
Rex operates three small but relaxing lounges at Sydney, Melbourne and Adelaide Airports.
They offer complimentary wifi, snacks and the usual hot and cold drinks, with beer and wine served from 3pm, and massage chairs.
A private meeting room can be arranged at the lounges in Sydney and Melbourne.
In Sydney, the lounge is located in domestic Terminal 2, which is used by all airlines except Qantas. Qantas passengers departing from T3 can also use this lounge but as you will have to re-clear security for your flight, you are probably best just dining at one of the two Priority Pass eateries in T3. Note that there are also two eateries in T2.
In Melbourne, the lounge is located in Terminal 4, used by Jetstar, Tiger, Rex and some Virgin Australia passengers.
And, in Adelaide, the lounge is located in the domestic section of the airport—international passengers should leave enough time after visiting the lounge to clear passport control and a liquid security check.
If you have the Amex Platinum Charge card and are flying Virgin Australia, you'll also have access to the Virgin Australia Lounges at all three airports.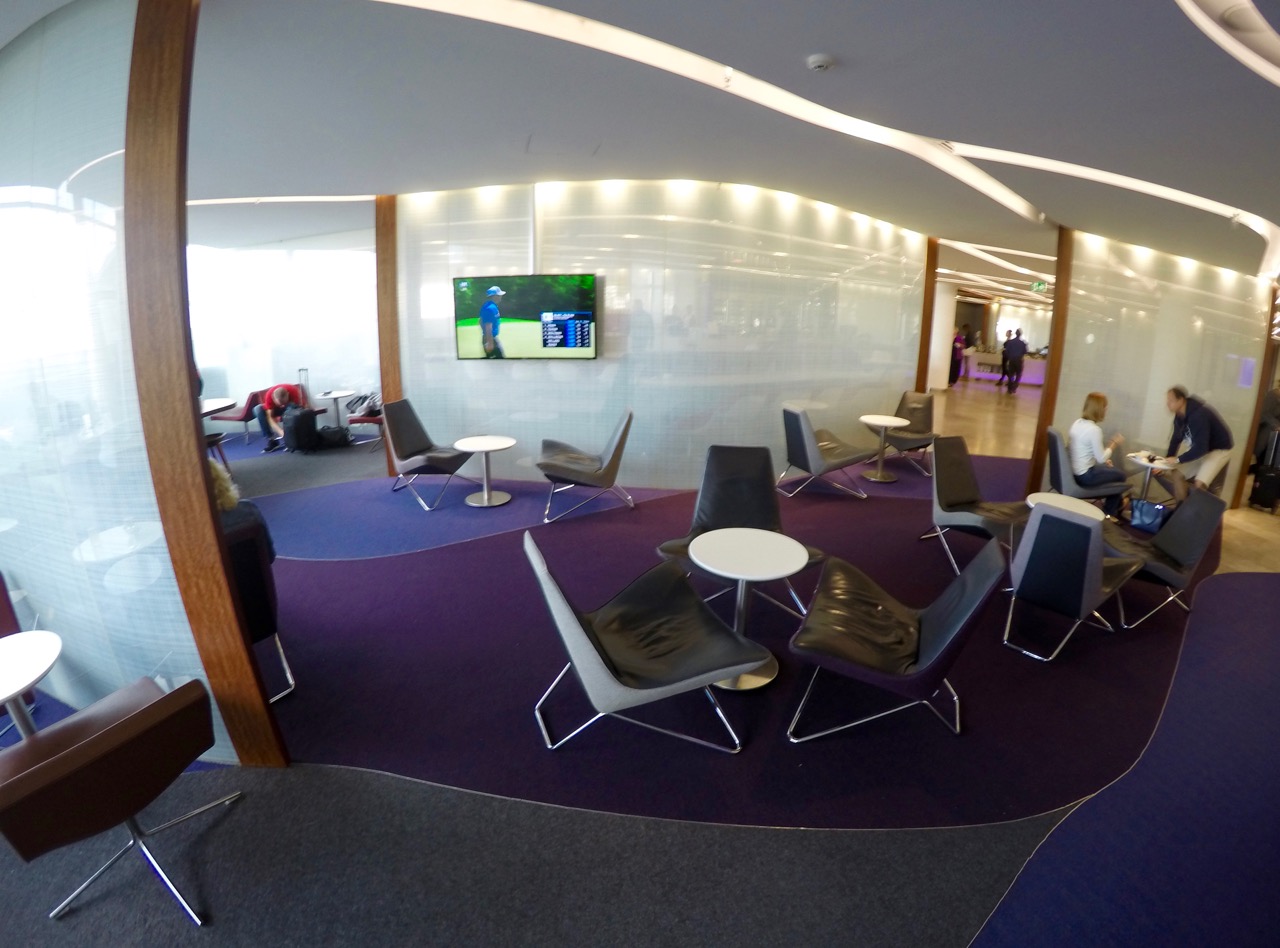 Note that eligible American Express Card Members also have access to the American Express Lounges in the international terminals at Sydney and Melbourne.
Plaza Premium Lounges
These aesthetically-pleasing facilities in Melbourne and Brisbane are accessible to passengers departing on international flights and offer good food and drinks but are not the best places to get some work done.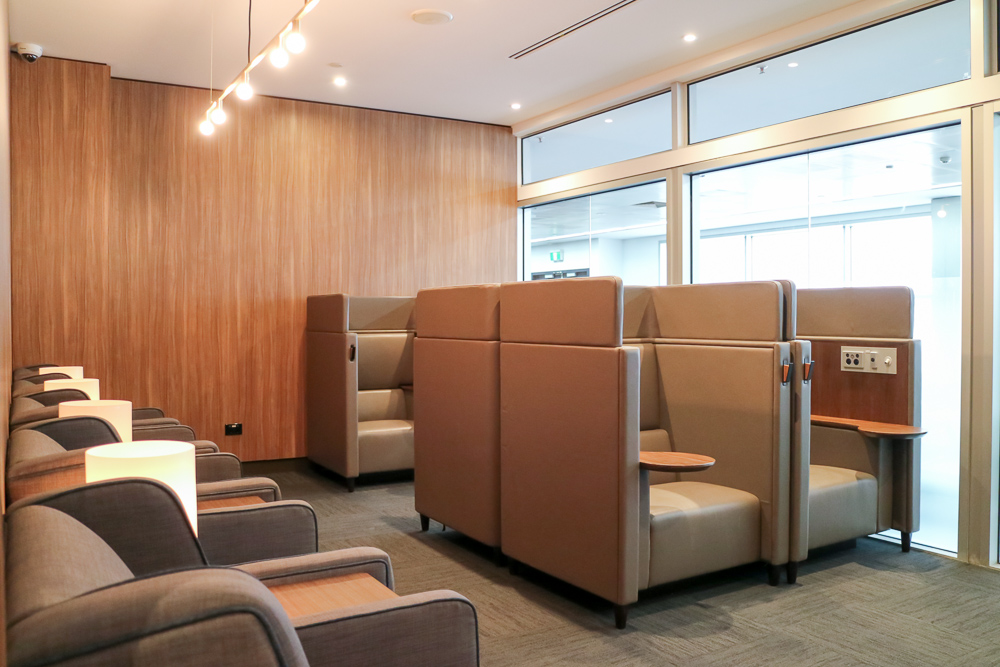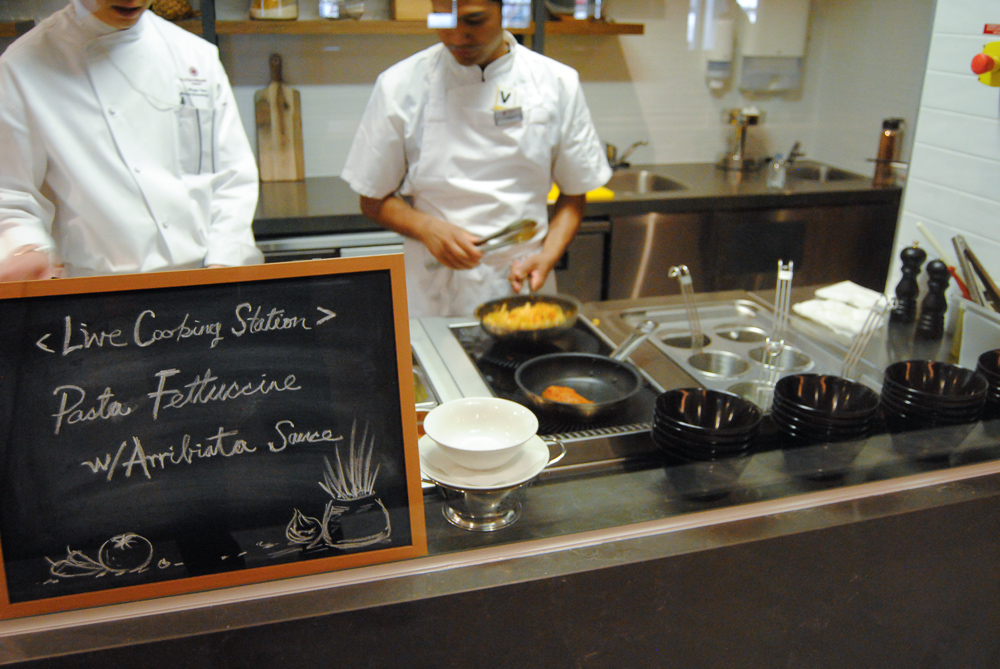 Locations in New Zealand
Background on Priority Pass
Since its launch in 1992, Collision Group's Priority Pass has grown to be the biggest independent airport lounge access plan.
By attempting to offer members a premium experience, with a chance to relax and refresh before a flight, the idea behind Priority Pass is that it doesn't matter what class your ticket is or what airline you fly, you can still enjoy premium facilities before you fly.
So, if you are flying Scoot, Jetstar or Qantas, whether in Economy, Premium Economy or higher cabins, you can enjoy the same comforts of having lounge access when you travel.
It's handy for those travellers who fly on a range of airlines, primarily in Economy or Premium Economy, and are not (or can't be) especially loyal to a particular alliance.
Since the start of 2015, over 150 new lounges have been introduced into the network, with many in Asia, as a response to the growing number of travellers who would rather enhance their travel by lounge access rather than in-flight upgrades.
Whether you purchase one of the three membership options or your membership comes as part of your credit card plan, there are 1,200+ lounges, in more than 140 countries worldwide, offering a range of amenities to deal with the stress that often accompanies travel.
Some of the benefits of lounge access might include:
Free wifi
Snacks, soft drinks, and complimentary alcoholic beverages
Access to power or charging stations
TV and comfortable seating (ideally!)
Showers and spa facilities (often with an additional fee)
Priority Pass does not operate the lounges themselves, they negotiate access for their members to use lounges around the world, so amenities do vary across airports.
You can get a feel for what each lounge has to offer at the Priority Pass Lounges index.
Credit cards that offer unlimited access
One neat thing about the unlimited access with the Amex Platinum Charge, Citi Prestige Visa and BOQ Specialist Signature Visa is that in an airport with multiple lounges, you can just walk out of a lounge if you don't like it and go find another.
The American Express Platinum Charge comes with full membership with unlimited visits for the Platinum Charge cardholder and a supplementary cardmember per account. However, from 1 August 2019, American Express Card Members will not have access to eateries—only lounges.
One complimentary guest is also permitted per enrolled Platinum Card Member, with additional guests charged at US$32 per visit. The Business version of the card also provides for unlimited entries but there are no complimentary guesting privileges, with each guest charged the guest fee.
The Citi Prestige Visa has a complimentary Priority Pass membership for the primary cardholder. You are entitled to unlimited visits to Priority Pass lounges and may bring one guest per visit. Additional guests will be charged for.
The BOQ Specialist Signature Visa also includes a complimentary Priority Pass membership for the primary cardholder, with unlimited entry for you and a guest into the network's lounges.
Credit cards that offer single-use passes
The Amplify Signature Visa from St.George/Bank of Melbourne/Bank SA gives you two entries each year you have the card.
The Citi Signature Visa comes with a Priority Pass standard membership, including two lounge visits for the primary cardholder each cardholder year.
The Westpac Altitude Black account also comes with a Priority Pass membership entitling you to two visits per cardholder year.
Notable Priority Pass lounges globally
With so many lounges worldwide and such a wide range of operating companies, it is hard to say which may be the best, but here are lounges that could be well worth the visit.
Hong Kong
Being one of the world's busiest airports, there are three Plaza Premium lounges in the Hong Kong Chek Lap Kok International Airport. Features include 24-hour entry, showers, internet, TV, buffets and conference areas but some readers have not been impressed with the shower facilities and customer service.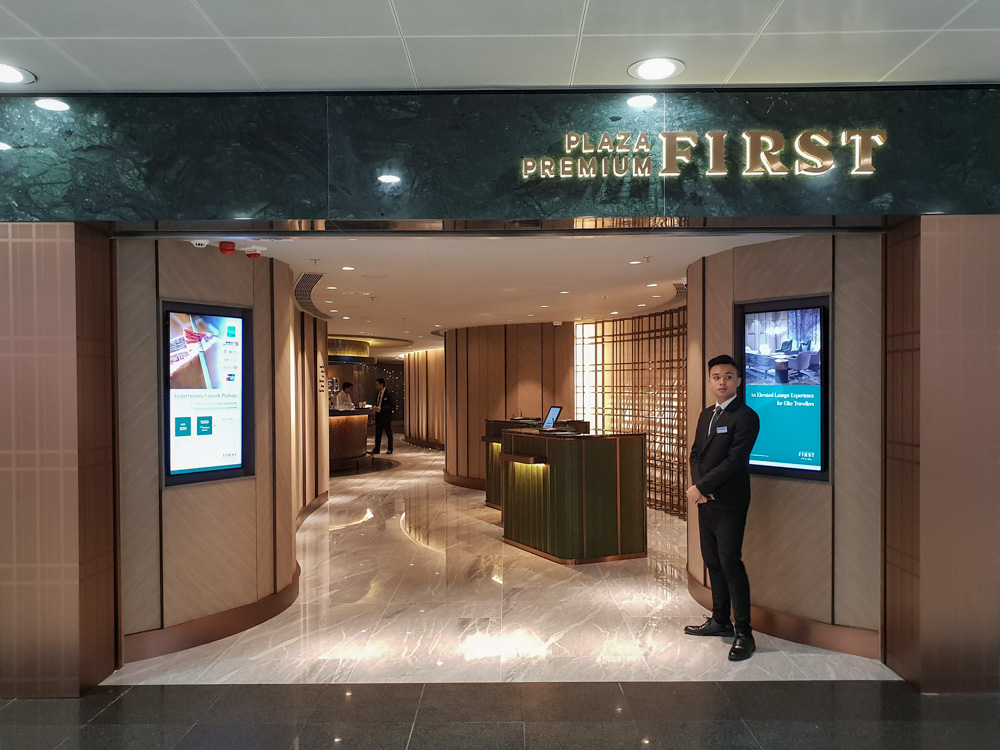 The latest lounge to be added here is a Plaza Premium First Lounge, which requires a co-pay of HK$200 (= ~AU$35) for Priority Pass members to access. It is a step above a regular lounge, with à la carte dining and complimentary massage treatments. The first 'First' lounge to open was in Kuala Lumpur and it looks like this concept will be expanded to other airports.
Singapore
This airport boasts multiple lounges in each terminal, totalling 11 across the entire airport.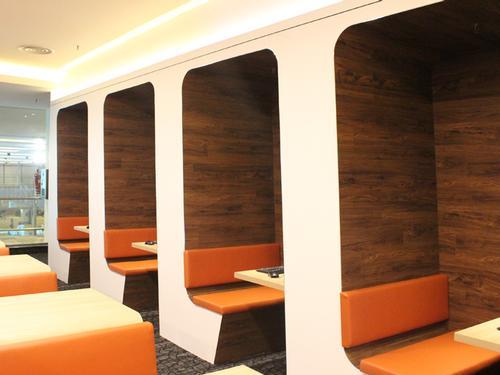 With so many to choose from, which you visit will depend on terminal and departure time, as certain lounges are only open at specific times.
Minute Suites and sleep pods in the US and Dubai
A nifty addition to the network, you can now get some space, privacy and shut-eye between flights in a private room or pod, currently at Atlanta, Charlotte, Dallas/Fort Worth, Philadelphia and Dubai Airports.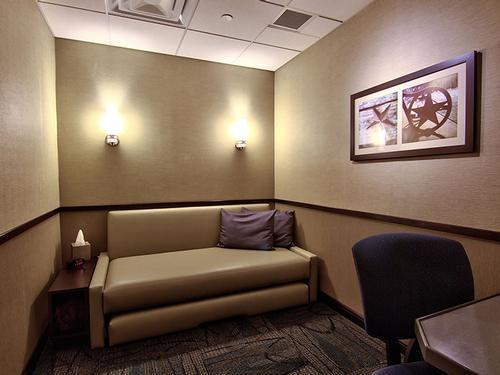 Digital membership via the app
A digital membership card has been rolled out to American Express Platinum Charge, American Express Explorer and Citi Prestige cardholders, amongst others.
The app (iOS, Android) houses your membership card and allows you to search lounges, see important information about lounge access and speed up the check-in process.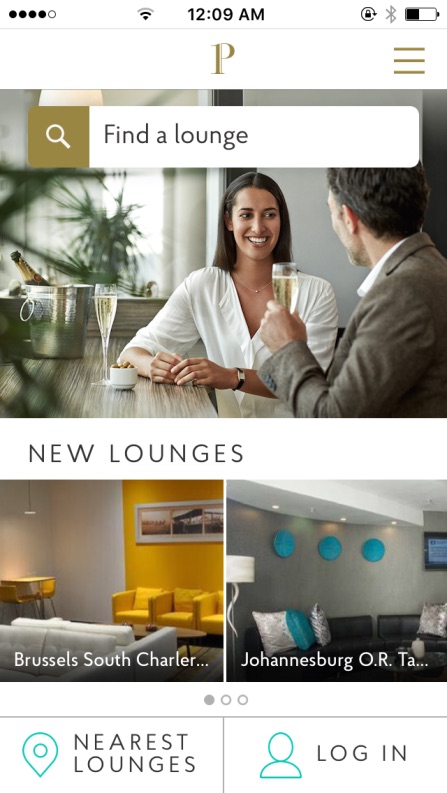 Just make sure your battery is charged so that you can actually show your digital card. It is a good idea to carry your physical card with you as a backup.
Paid membership plans
There are some paid membership plans if you don't have access to Priority Pass through your credit card. You can get a 10% discount for being a Point Hacks reader.
Standard membership: US$99 annual fee
Per visit member fee: US$32
Per visit guest fee: US$32
This is best for those who may travel up to five times per year.
Standard Plus: US$299 annual fee
Per visit member fee: 10 free visits within 12 months
US$32 for each additional visit
Per visit guest visit fee: US$32
This is best for those who will use the membership between 5 and 16 times per year.
Prestige: US$499 annual fee
Per visit member fee: all-inclusive
Per visit guest fee: US$32
This is best for those who will use the membership more than 16 times per year.
Summing up
I have tried to highlight some of the better lounges in the Priority Pass program in this guide but there are definitely a few which you'd probably pass on too.
That's probably the biggest downside to the program—knowing whether it is worth using up some of the limited access you might have on what might be a crappy lounge.
One way to get around this is to research lounges before you visit using the free LoungeBuddy app, TripAdvisor or Google, and choose carefully where you use your access if it is limited, i.e. you only have single-use passes.
I'd also love for anyone who has got heaps of value out of Priority Pass to leave a comment and let us know your favourite Priority Pass lounges. Thanks!
Supplementary images courtesy Priority Pass and respective lounges.
Reef Lounge at Cairns Airport closing next month
was last modified:
July 5th, 2019
by