Everybody knows that Virgin Australia has domestic airport lounges. And chances are, you'll also be familiar with Velocity's Silver, Gold and Platinum tiers. But did you know that there's a secret level above Velocity Platinum, unlocking a trio of private lounges to match? Welcome to Virgin Australia Beyond.
Formerly known as The Club, Virgin Australia Beyond is reserved for the true crème de la crème. It's both a by-invitation membership and the name given to the airline's most exclusive lounges.
It's a decidedly discreet affair. Even if you spot a member's boarding pass at the gate, it's marked only as 'Velocity Beyond' where the words 'Gold' or 'Platinum' would otherwise be. But Virgin Australia does occasionally drop a few hints, like this:
'Beyond is Virgin Australia's promise to always give a little extra, to provide service that's as tailored as it is effortless and to consistently deliver an experience that goes above and way beyond.'
Here's what I can share.
Who qualifies for Virgin Australia Beyond?
As the secret level above Velocity Platinum, Virgin Australia Beyond is reserved for a select few. Publicly, no set number of flights, spend or Status Credits can get you an automatic invitation. Even qualifying for Velocity Platinum twice over in a single year won't necessarily get you a bump up.
Instead, Virgin Australia Beyond is strictly by invitation only. It's the carrier's equivalent to the Qantas Chairman's Lounge: very hush-hush.

Beyond members are handpicked by Virgin Australia CEO Jayne Hrdlicka, as well as the airline's other senior executives. Those among the Beyond base aren't necessarily even Virgin Australia's most regular flyers. Some members can instead be influential in encouraging others to fly with Virgin Australia.
For those in the public eye, a ticket to Beyond may also simply afford extra privacy when passing through busy airports.
Those with Beyond status include 'business leaders from companies who hold a travel account with Virgin Australia,' the airline confirms. The membership base also extends to 'key individuals from the worlds of travel, politics, sport, music, entertainment and society.'
Worried your own invitation to Beyond got lost in the mail? Have a chat with your Virgin Australia account manager. If you don't have one, you're perhaps not at the level of Beyond… yet.
Where are Virgin Australia's Beyond lounges located?
Virgin Australia has three Beyond lounges across its domestic network. They're tucked away at airports in Sydney, Melbourne and Brisbane.
In each city, the Beyond Lounge is separate from the public Virgin Australia Lounge used by most other travellers. But they're not far away. Members can open the discreet entry doors, simply labelled 'private', by scanning their boarding pass or digital Beyond membership card at the entrance.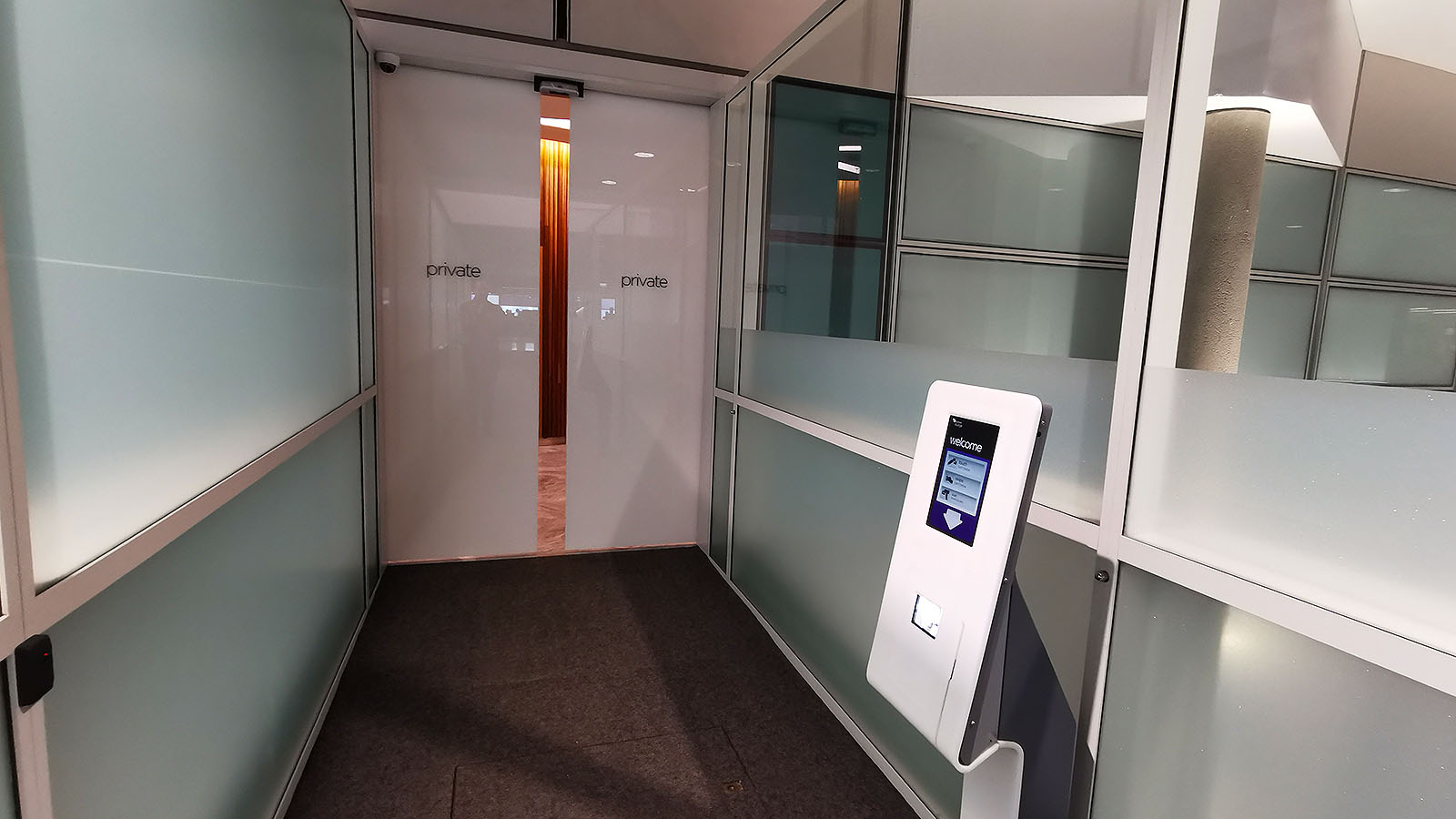 In Sydney and Brisbane, there's also a separate path to the Beyond Lounge via Virgin Australia Premium Entry. That's the airline's secluded lounge entrance and private security screening point, also shared by premium guests visiting Virgin Australia's public lounges in the same cities. But after screening, Beyond members follow a different path.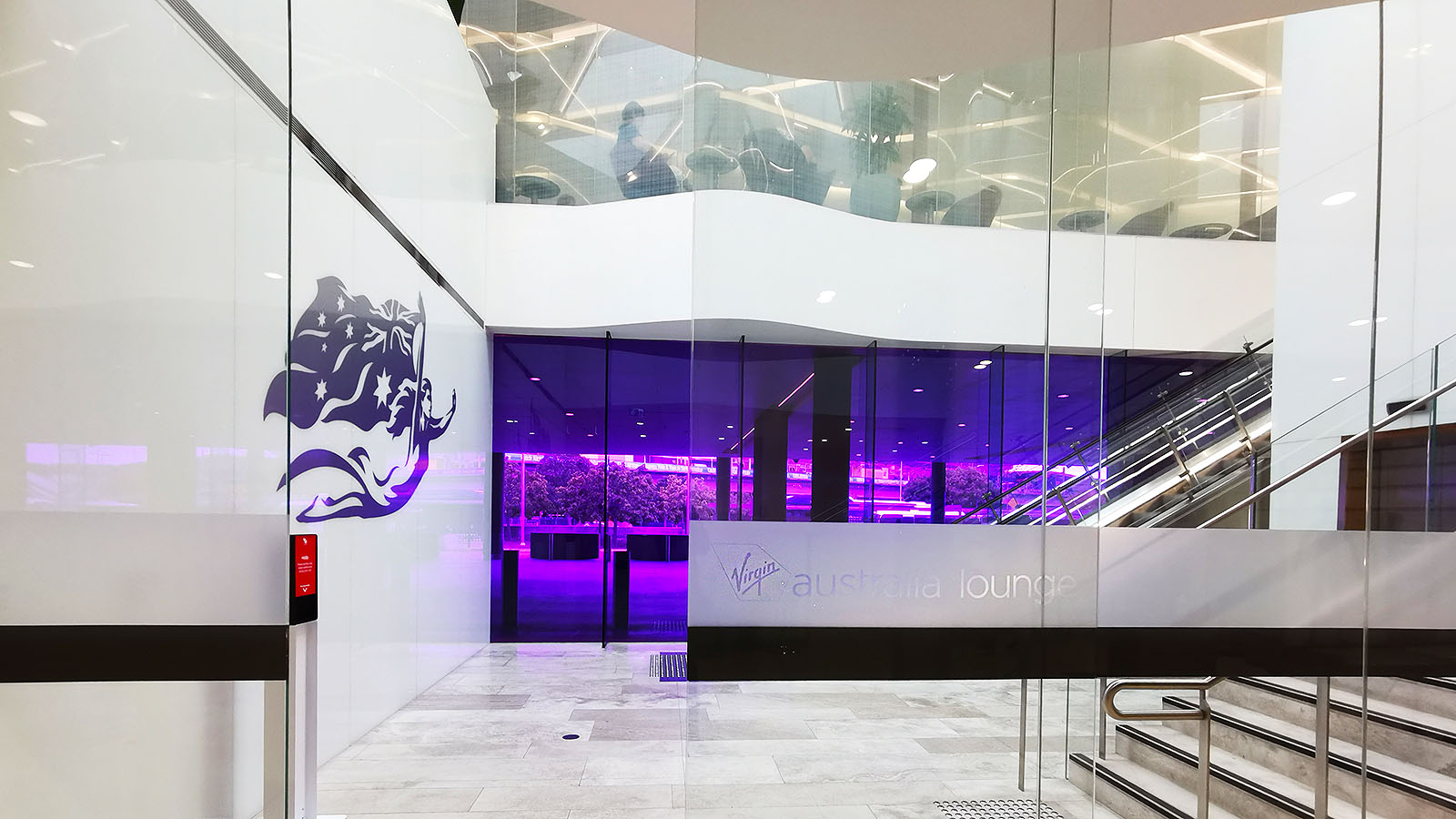 Much like Virgin Australia's public lounges, the Beyond lounges open one hour prior to Virgin Australia's first flight of the day. They close as the airline's last domestic flight for the day is called for boarding.
Exclusive review: Virgin Australia Beyond Lounge, Brisbane
Ad – Scroll down to continue reading.Minimum spend, terms & conditions apply.
What's on offer inside Virgin Australia's Beyond lounges?
Make it through the frosted glass door of a Virgin Australia Beyond Lounge and you'll enjoy an experience that's a cut above the regular Virgin Australia Lounge.
It begins with bar service from 10:30 am each day, rather than from noon in the public lounges. Along with beers and wines, spirits are on the menu here too. A small self-serve counter often houses a cake of the day, but most dining is à la carte.
The menu varies from port to port, but expect everything from light bites through to more substantial mains. Naturally, there's also dessert – and whether you have a sweet or savoury tooth, you'll be catered for.
When your lounge visit calls for work, privacy pods offer a quiet place to settle in with a laptop. For more serious 'alone time', the Beyond lounges in Sydney and Melbourne also have a private office available for booking. In all three locations, there's a separate boardroom as well.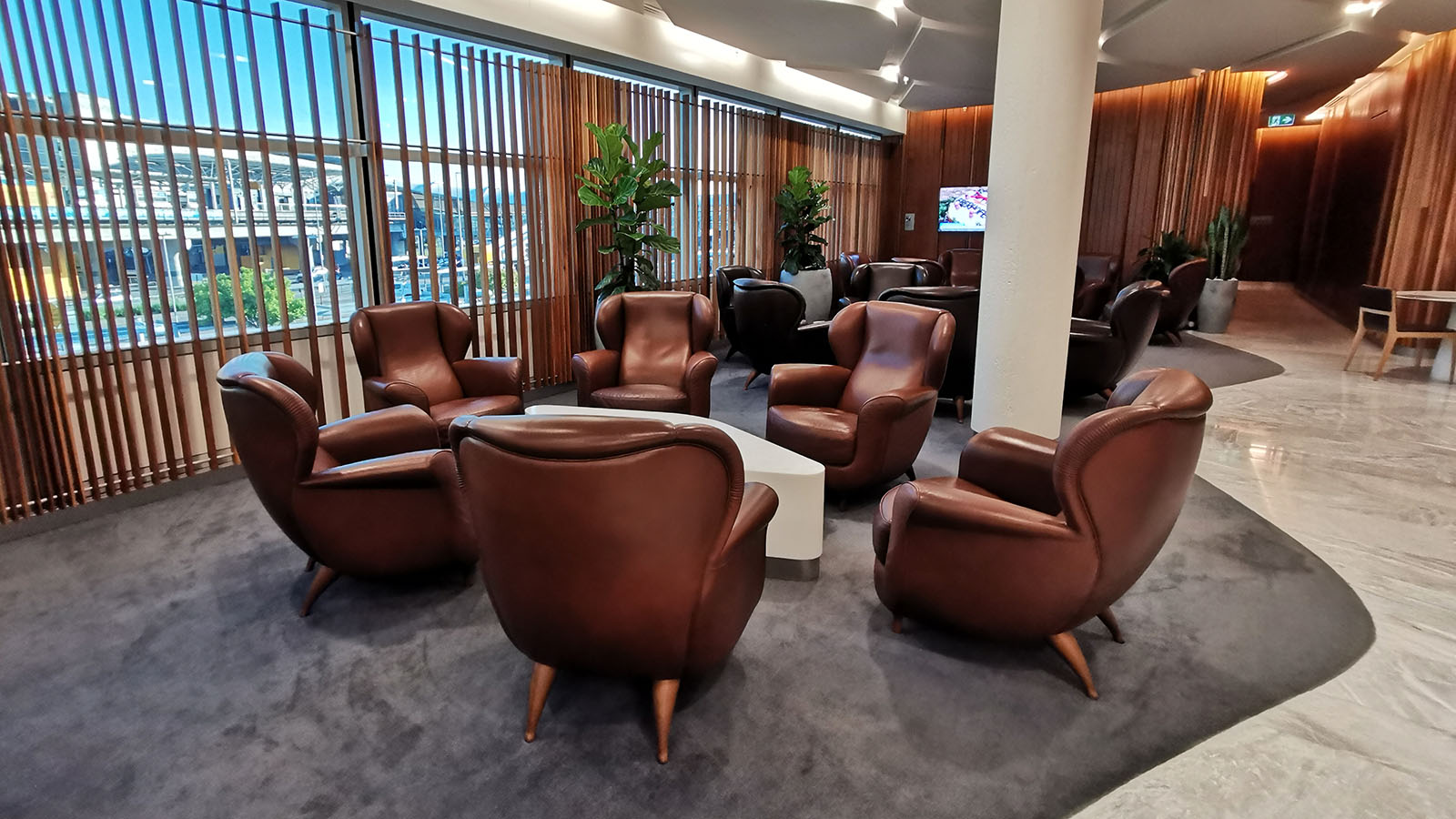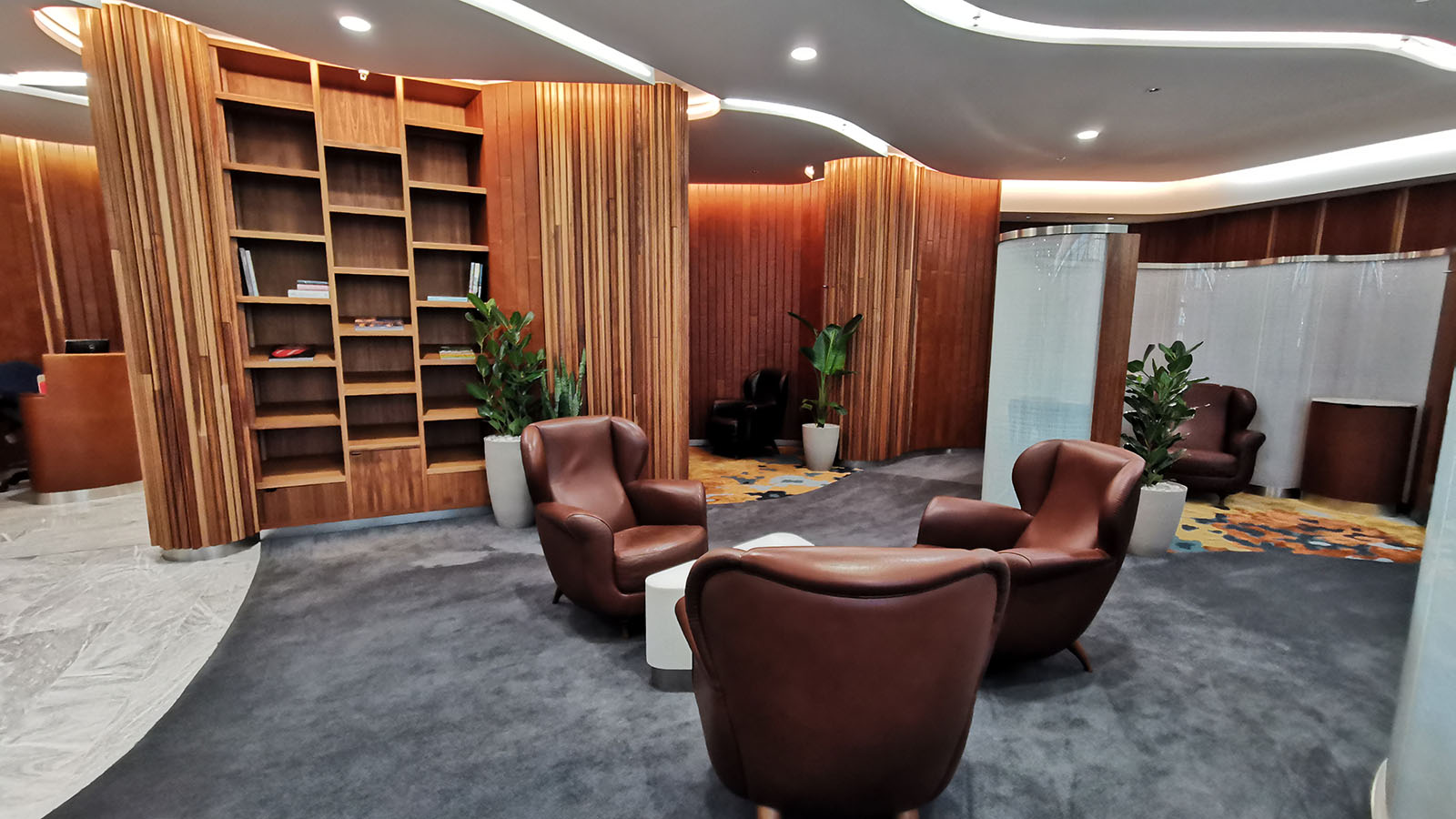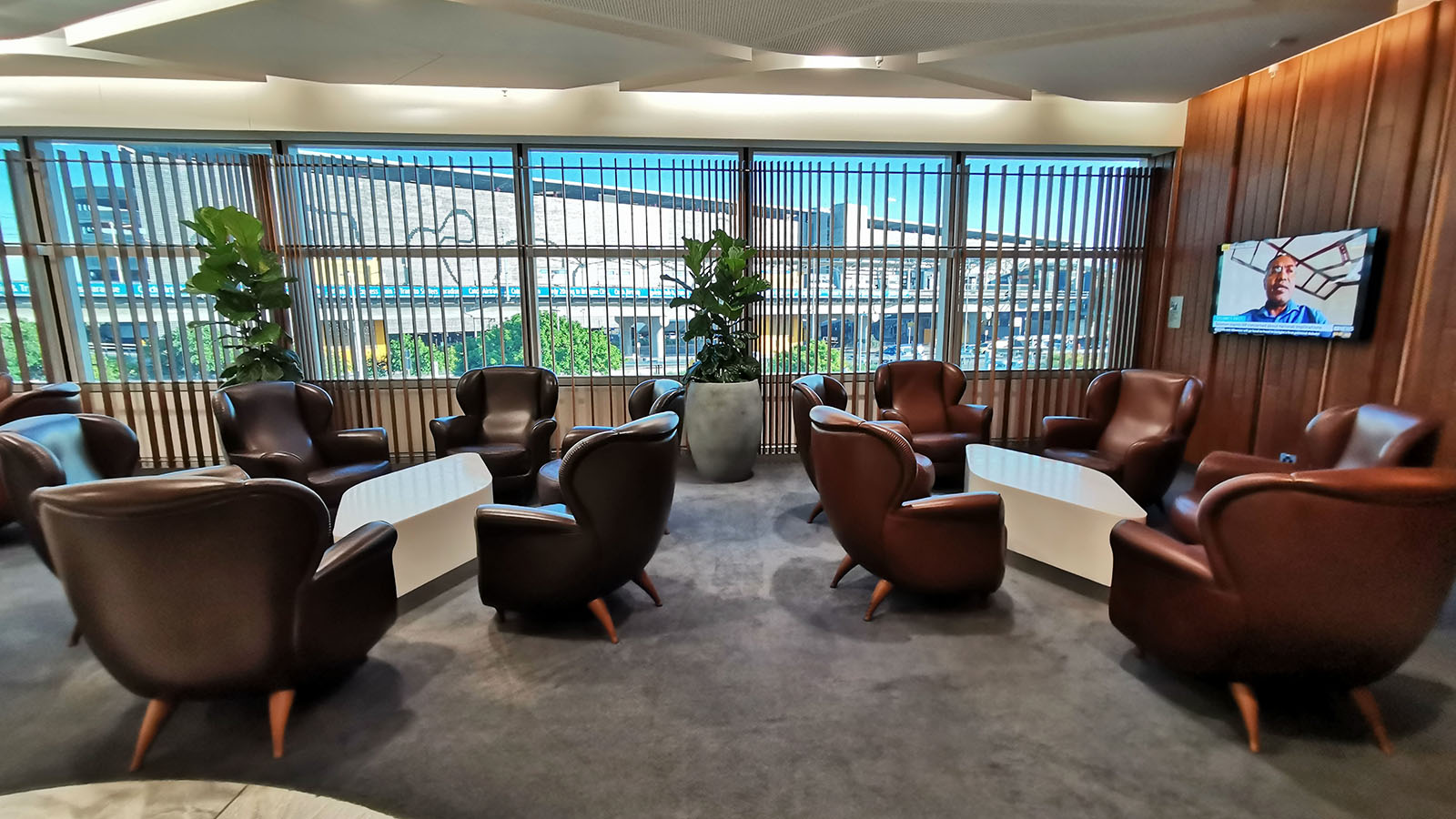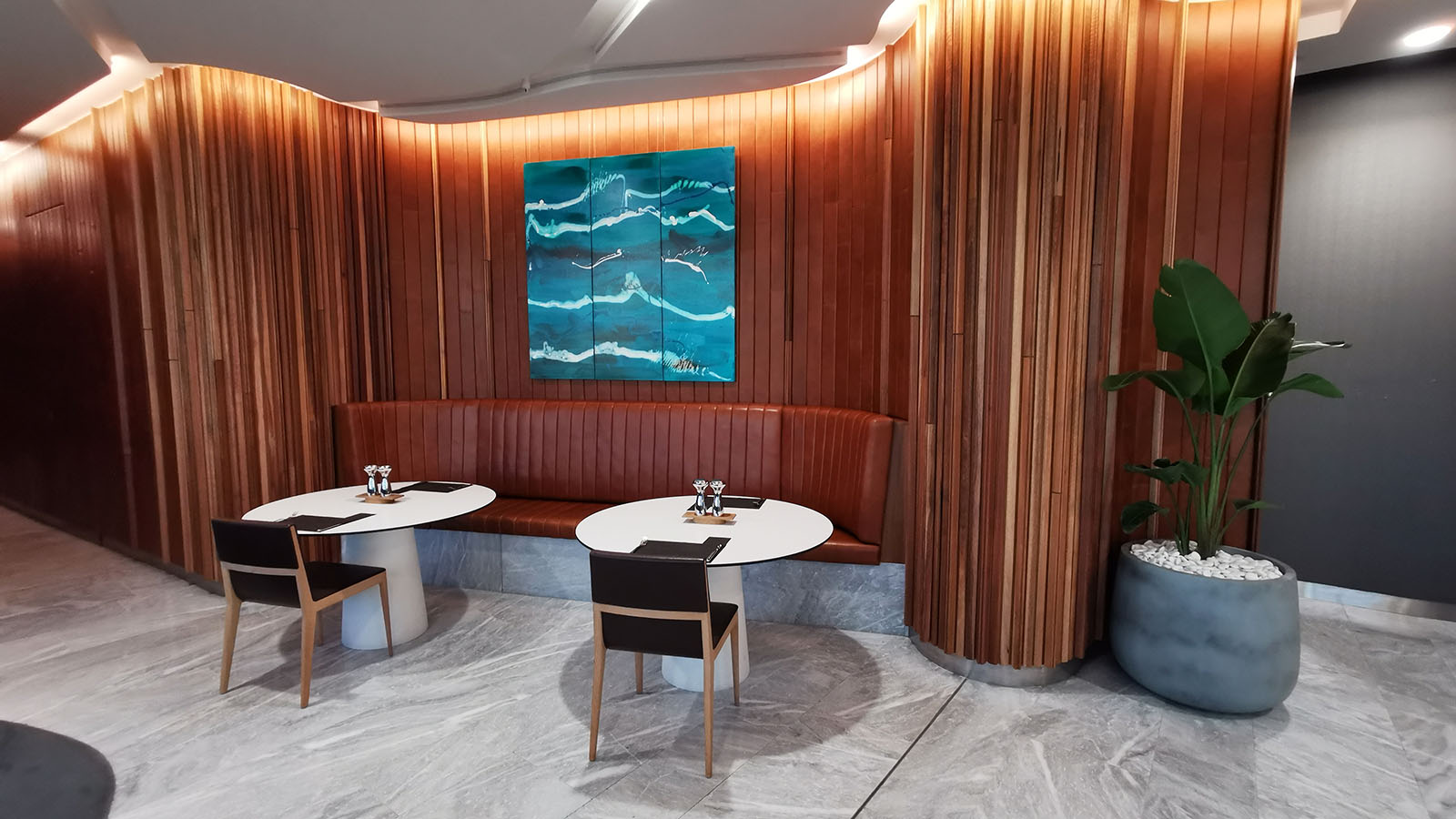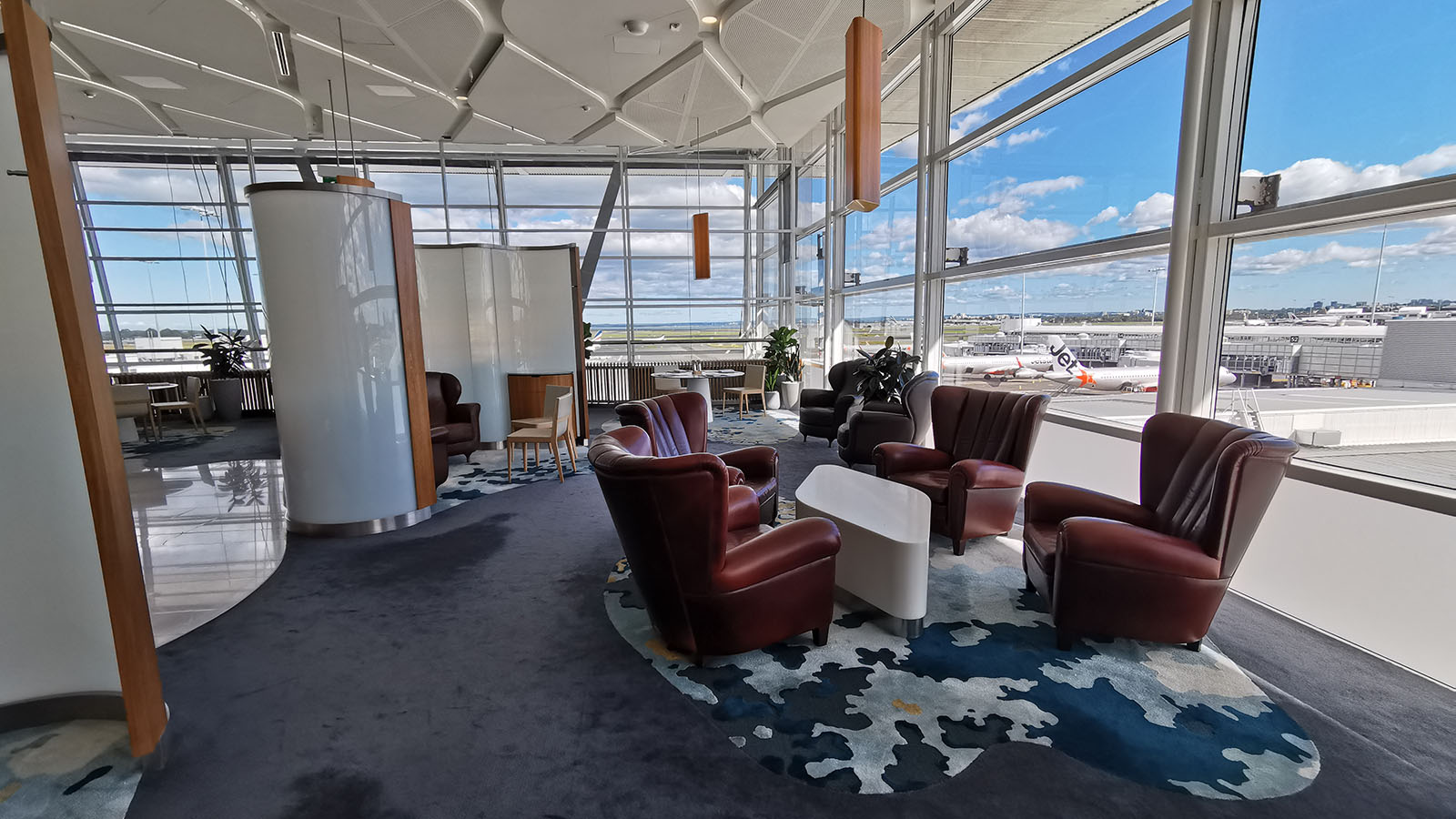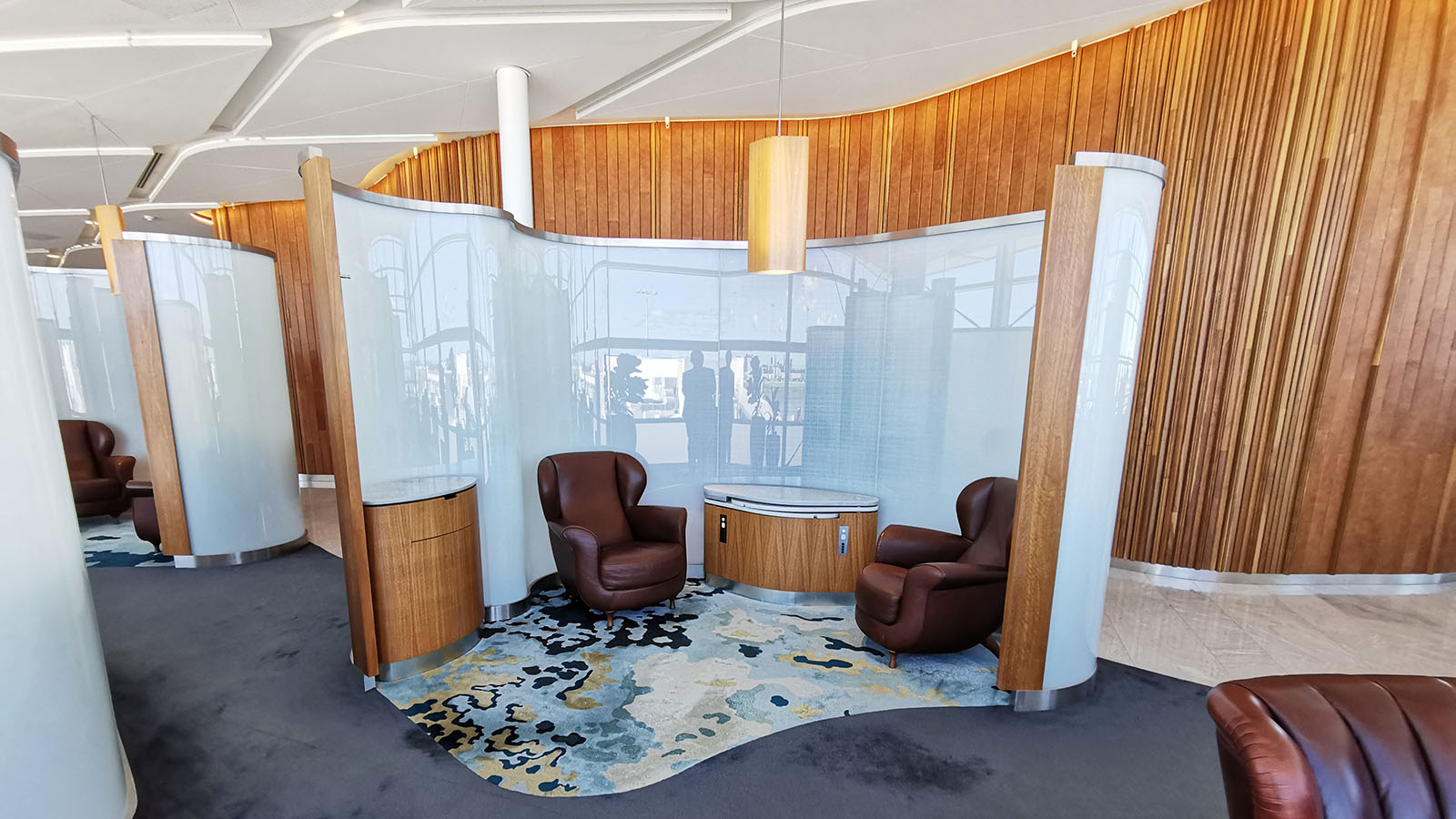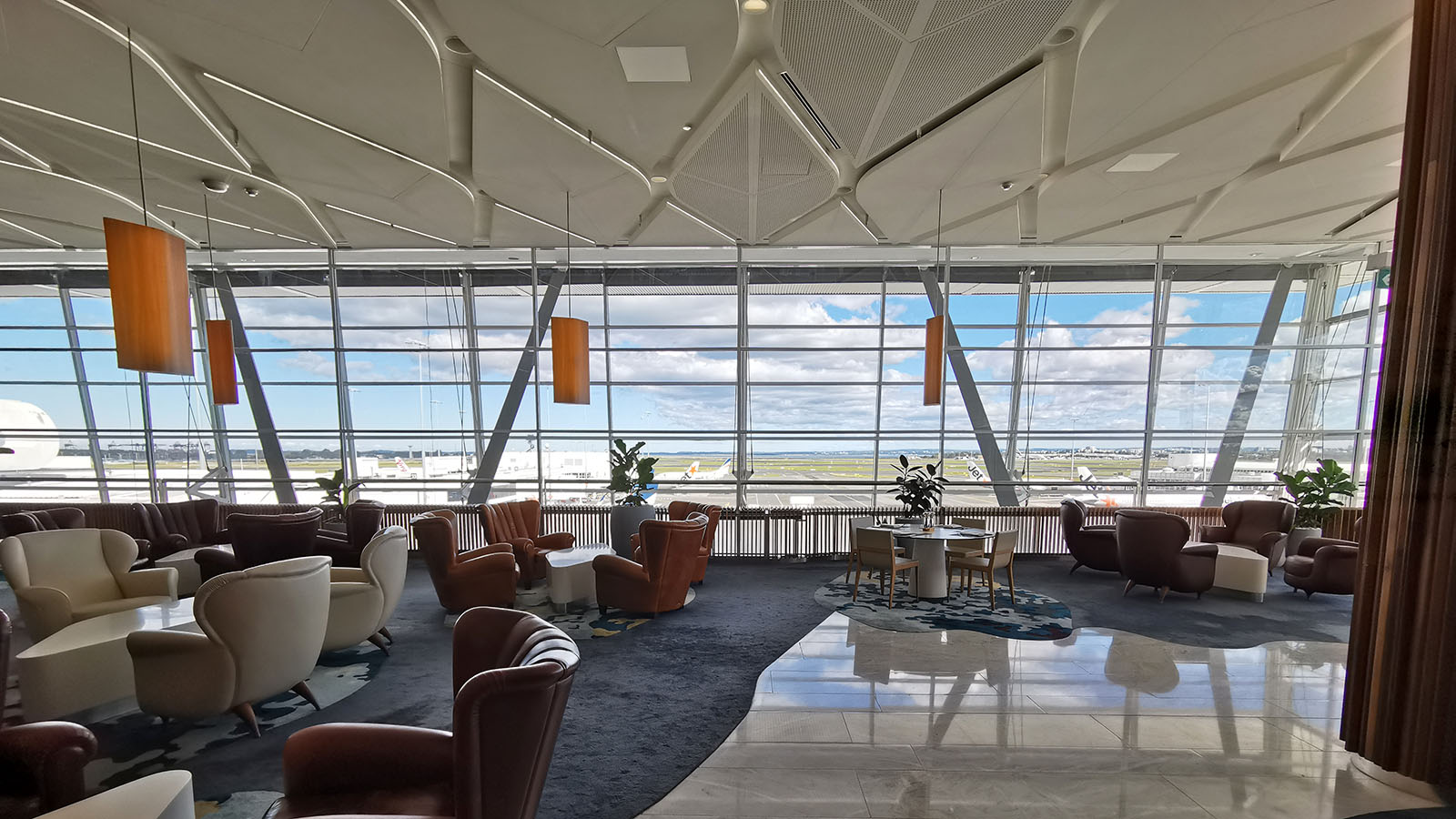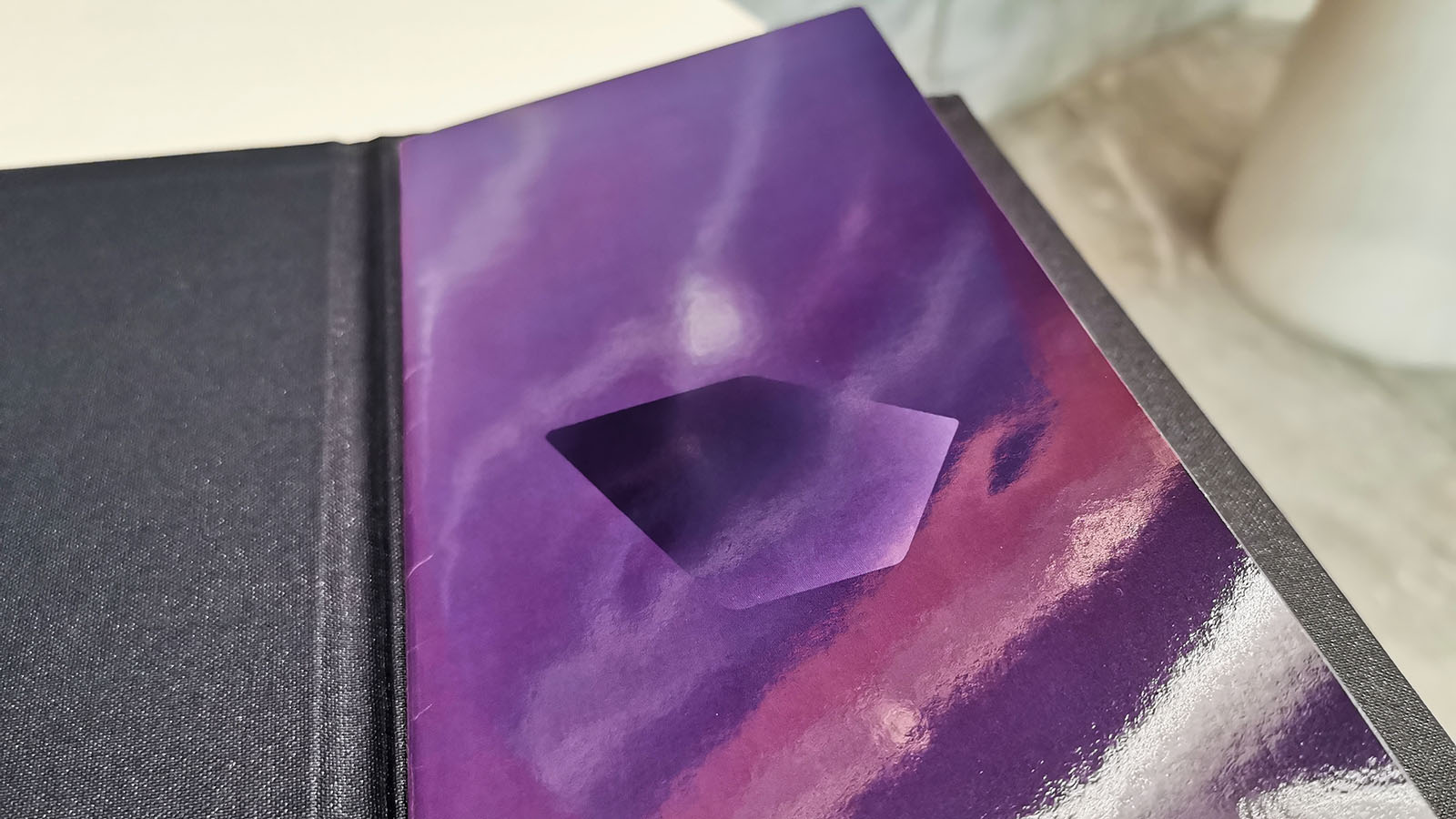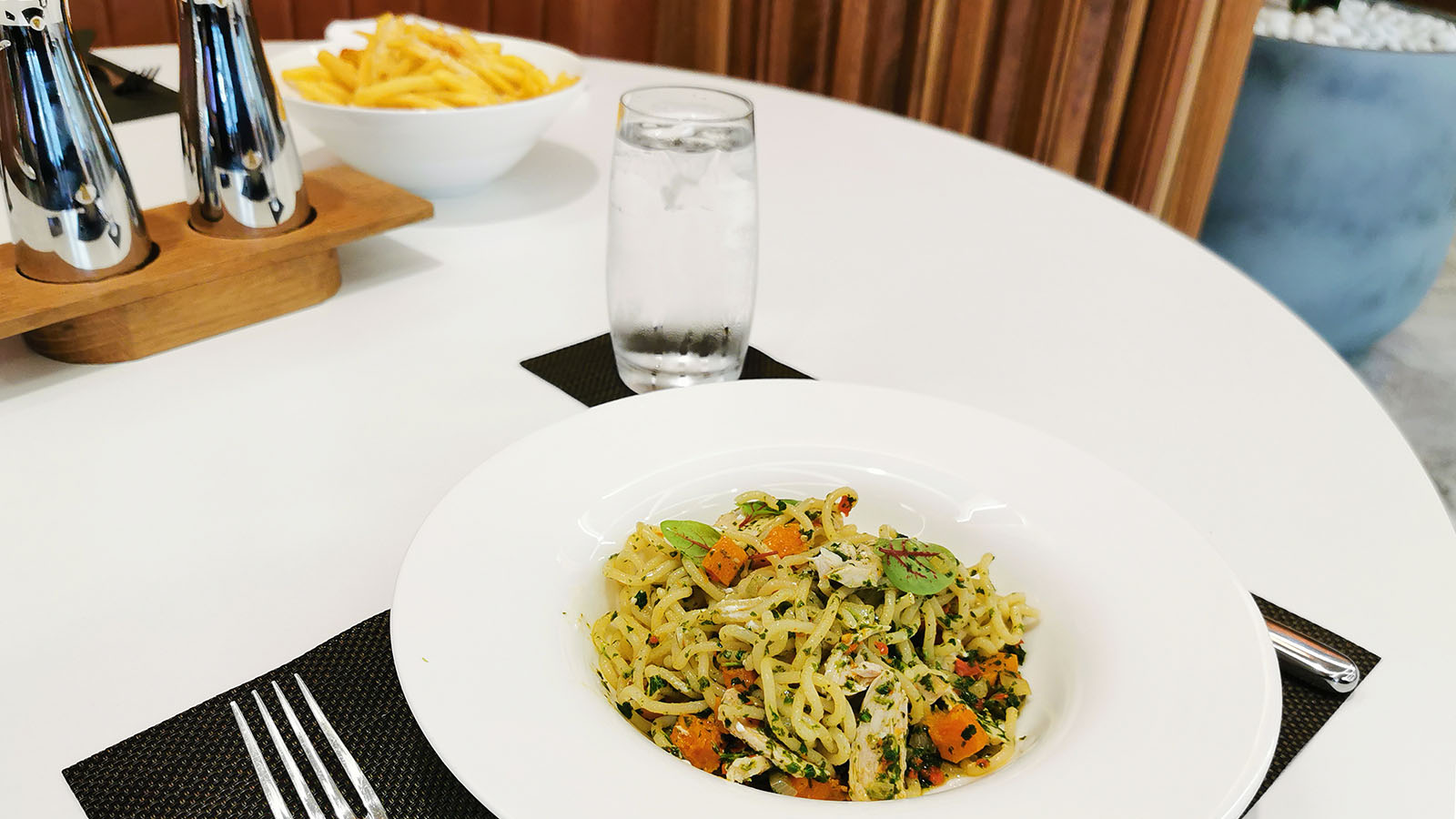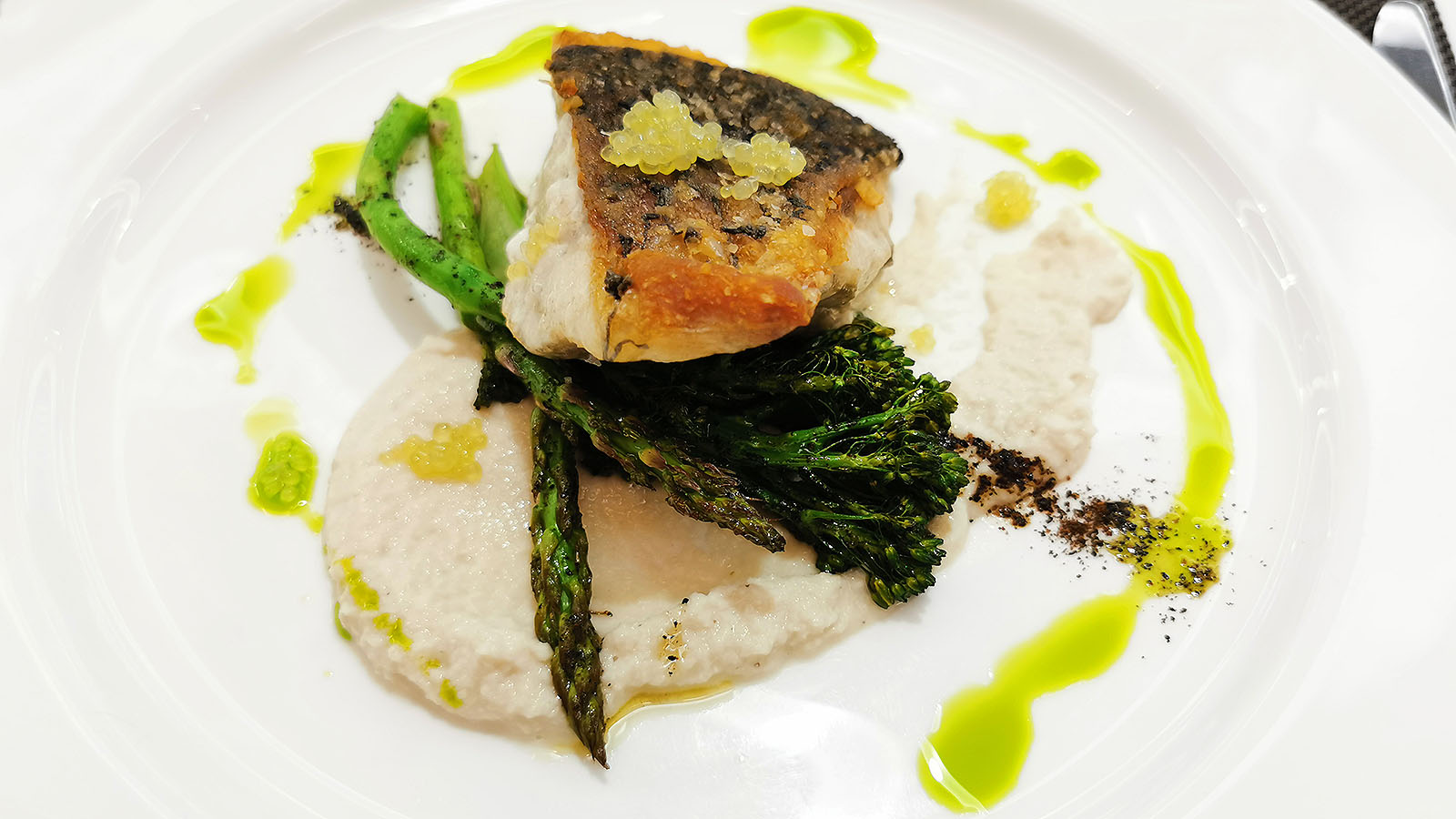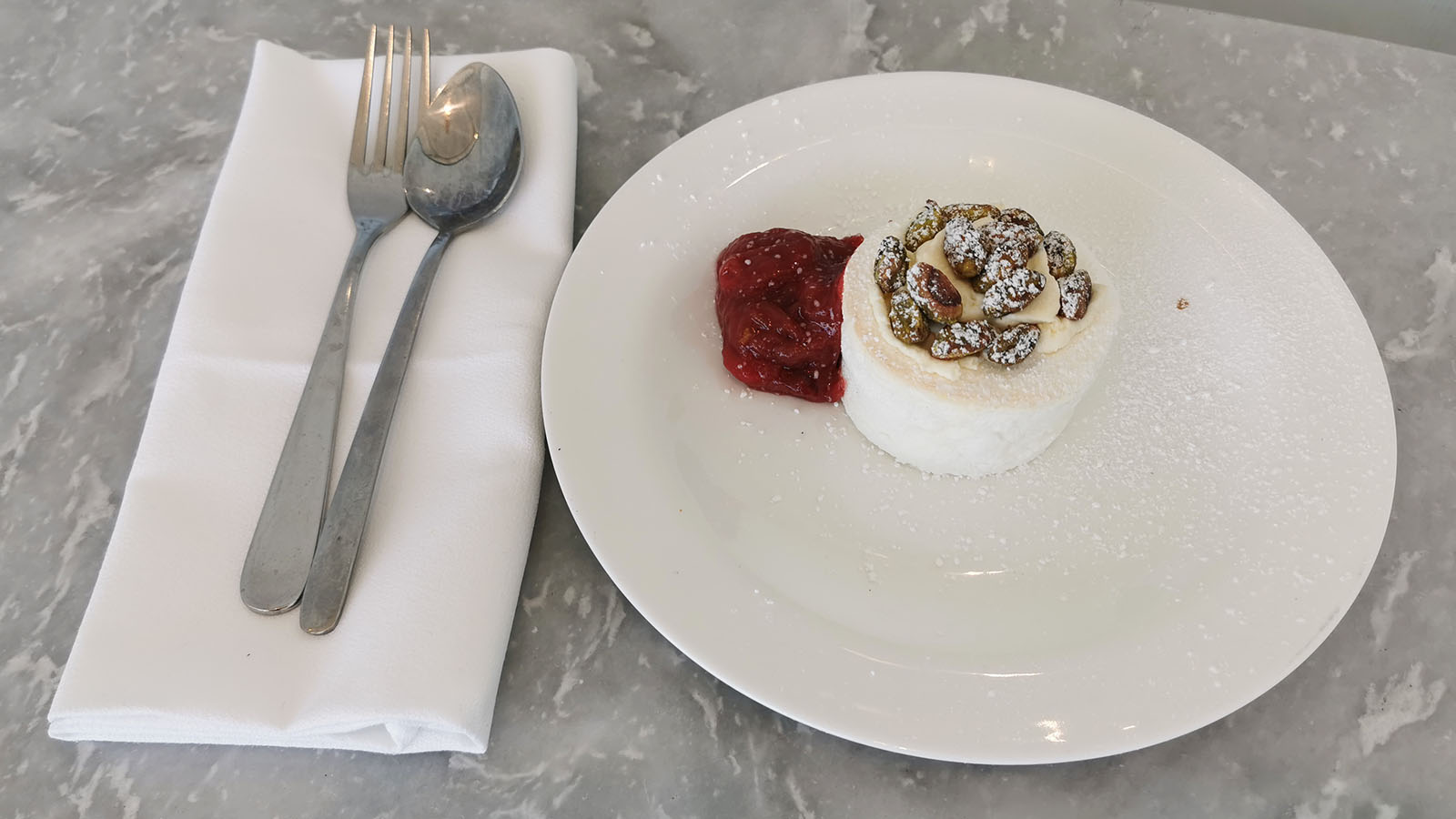 Restrooms and showers are available on-site. As for airport views, Sydney's Beyond Lounge is the real winner. You won't find these in Melbourne's Beyond Lounge, while Brisbane's Beyond Lounge faces the terminal's public side rather than the airfield.
When it's time to depart, there aren't any noisy boarding calls. A member of the Beyond Concierge team instead comes to find you for a 1:1 notification. After all, Virgin Australia Beyond is all about that personal touch.
Other benefits of Velocity's VIP status
Membership in Beyond lasts for 12 months at a time. It also extends to the spouse or partner of the invited Beyond member – or alternatively, another individual nominated by them. If the Beyond member doesn't have a partner, the companion card could go to their child instead.
I've come to learn that the youngest Virgin Australia Beyond cardholder is just 15. She's the +1 of her father, who runs a business in the transport industry. But ironically, because the Beyond lounges are licenced areas, she's can't enter them without being accompanied by an adult as her guest. Now that's a true first-world problem!
All Virgin Australia Beyond members have a dedicated number to call for any queries or concerns, though. At the airport, Concierge staff can also assist with any enquiries or issues on the day. They can note and observe each member's preferences too, such as whether they'd prefer to board early or as late as possible.
At airports without a dedicated Beyond Lounge, members of Beyond may have 'first dibs' on the private meeting rooms located within the standard Virgin Australia Lounge. In Sydney, Melbourne and Brisbane, Beyond members can also stake their claim to the Beyond Lounge's boardroom.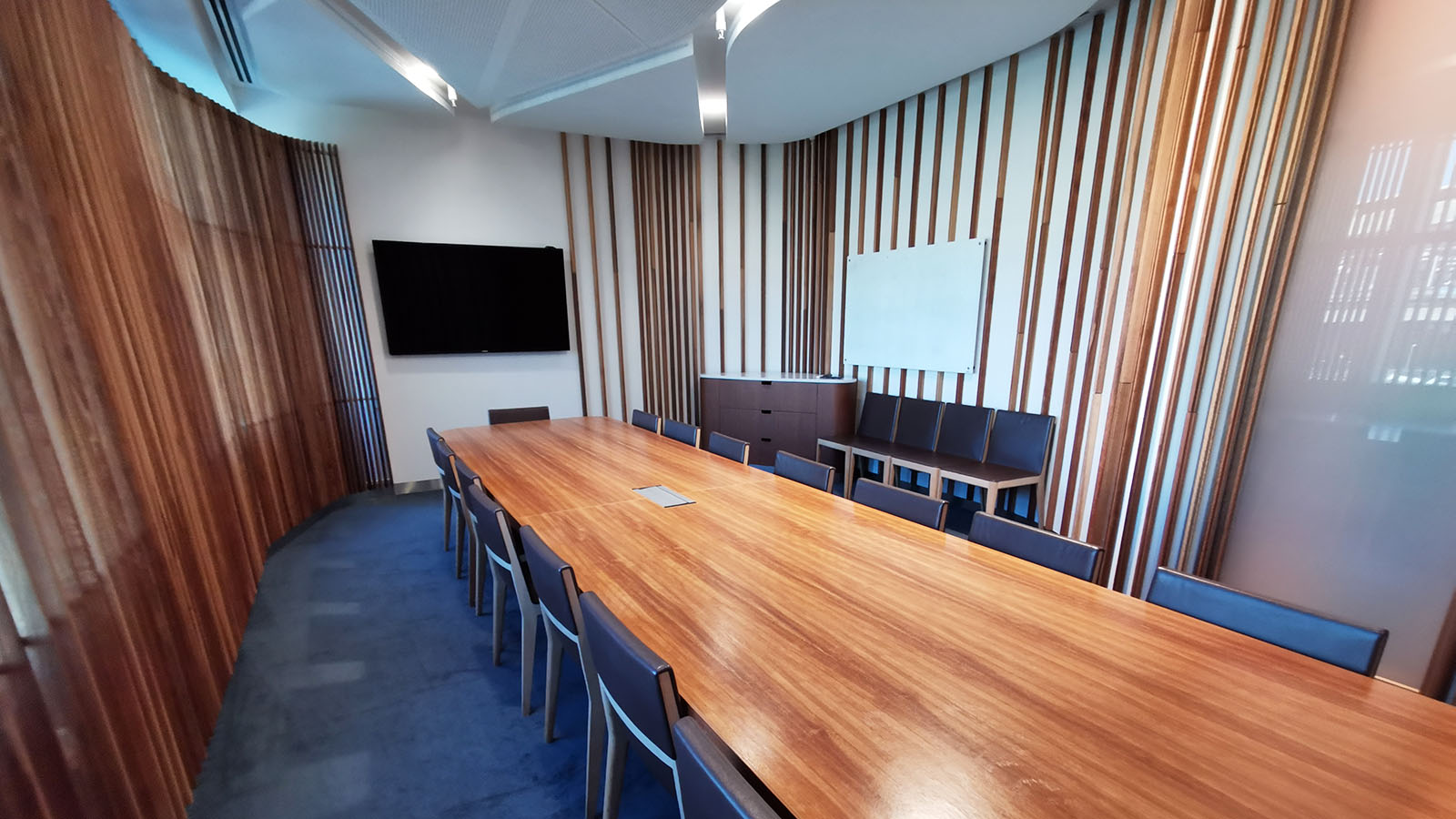 Of course, members can bring guests into the Beyond lounges. But there's another nicety in store. The executive assistant of the primary Beyond member also gets bumped up to Velocity Gold. This ensures they'll always have access to a Virgin Australia Lounge (where available), even when travelling separately from the Beyond member.
Most other perks of Virgin Australia Beyond mirror those afforded to Velocity Platinum.
This includes four complimentary upgrades from Economy to Business Class each year. But unlike Platinum, the member only needs to book Economy Choice fares to use an upgrade, not Economy Flex. Fast-track travel benefits like priority check-in and boarding come standard as well, as does access to eligible partner airline lounges.
Summing up
Beyond is Virgin Australia's way of, quite literally, going 'above and beyond' for the airline's most highly valued guests. It's an experience very few travellers will ever get to enjoy. But for those on the inside, the program's perks can have serious sway over decision-makers.
When it comes time to sign a company's next big travel contract, the promise of VIP benefits for those at the top can be too good to ignore. And at renewal time, the thought of losing those privileges can keep companies and their executives loyal to Virgin Australia as a whole.
For others, like high-ranking politicians, Virgin Australia Beyond simply provides a quiet place to work or relax when passing through busy airports. When there's sensitive business to discuss, not being within easy earshot of others also helps to get things done. And generally speaking, if a politician is a member of Virgin Australia Beyond, they'd also receive gratis Qantas Chairman's Lounge and Rex Lounge membership.
Also read: ConciergeKey – Ryan Bingham's secret American Airlines status from Up in the Air
All photography by Chris Chamberlin for Point Hacks.
---
Stay up to date with the latest news, reviews and guides by subscribing to Point Hacks' email newsletter.
Virgin Australia Beyond: Velocity's secret above-Platinum tier
was last modified:
September 19th, 2023
by