While Gold Coast isn't a capital city, it's still a key destination for Virgin Australia. In fact, just prior to the pandemic, Gold Coast Airport ranked as Australia's sixth busiest overall. This makes it an apt home for one of Virgin Australia's seven public domestic lounges.
There's a lot to like, with airfield views, all-day barista coffee and a respectable buffet offering. But how does the whole experience stack up? Read on!
Location
You'll find the Virgin Australia Lounge after security screening at Gold Coast Airport. Following the overhead signs takes you towards the left-hand side of the terminal. There, the entrance to the lounge sits opposites gates 1/2.
While technically a two-storey space, the lower level houses reception, with the lounge itself being above. You can take the stairs, but there's a lift if you prefer.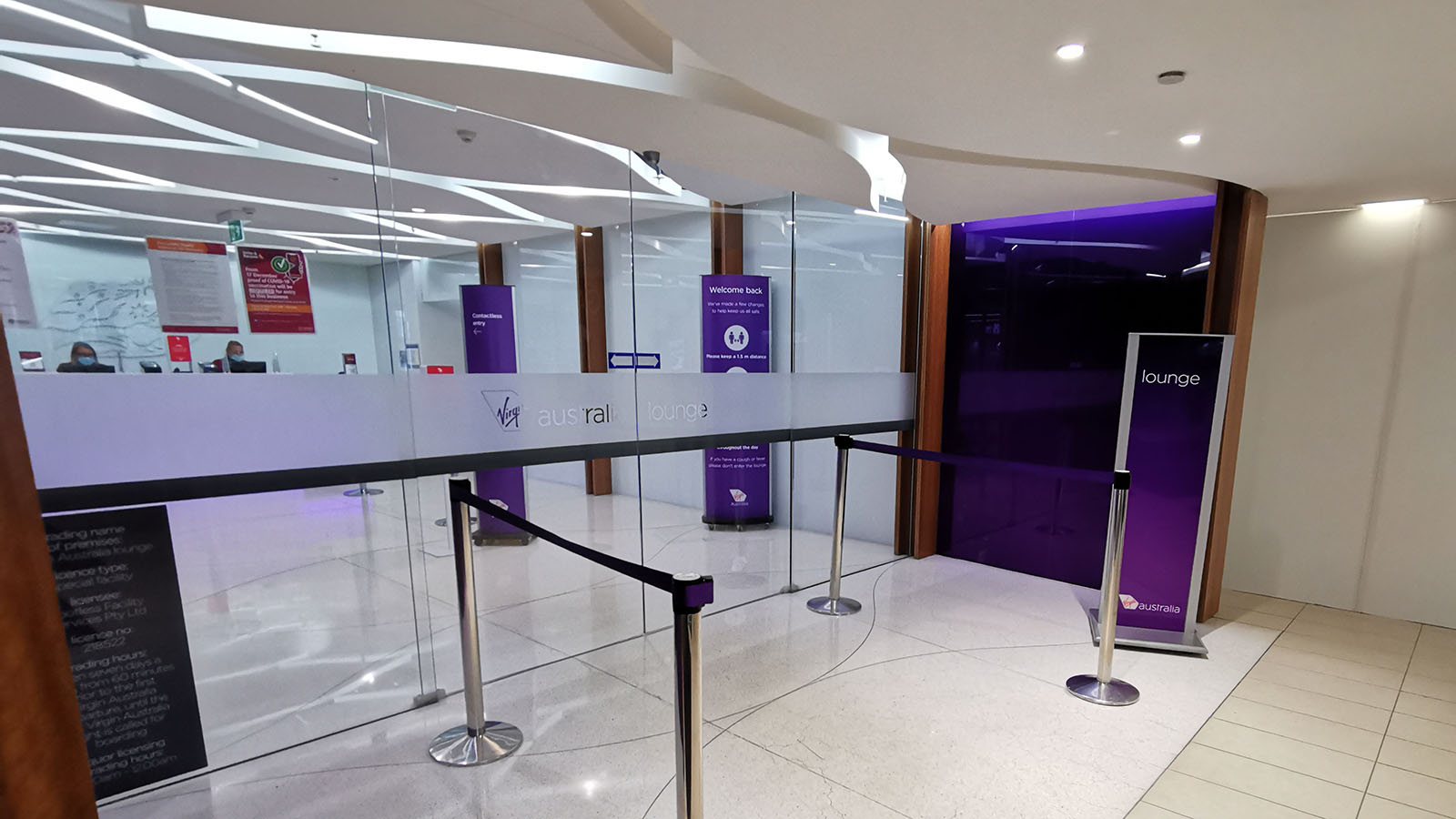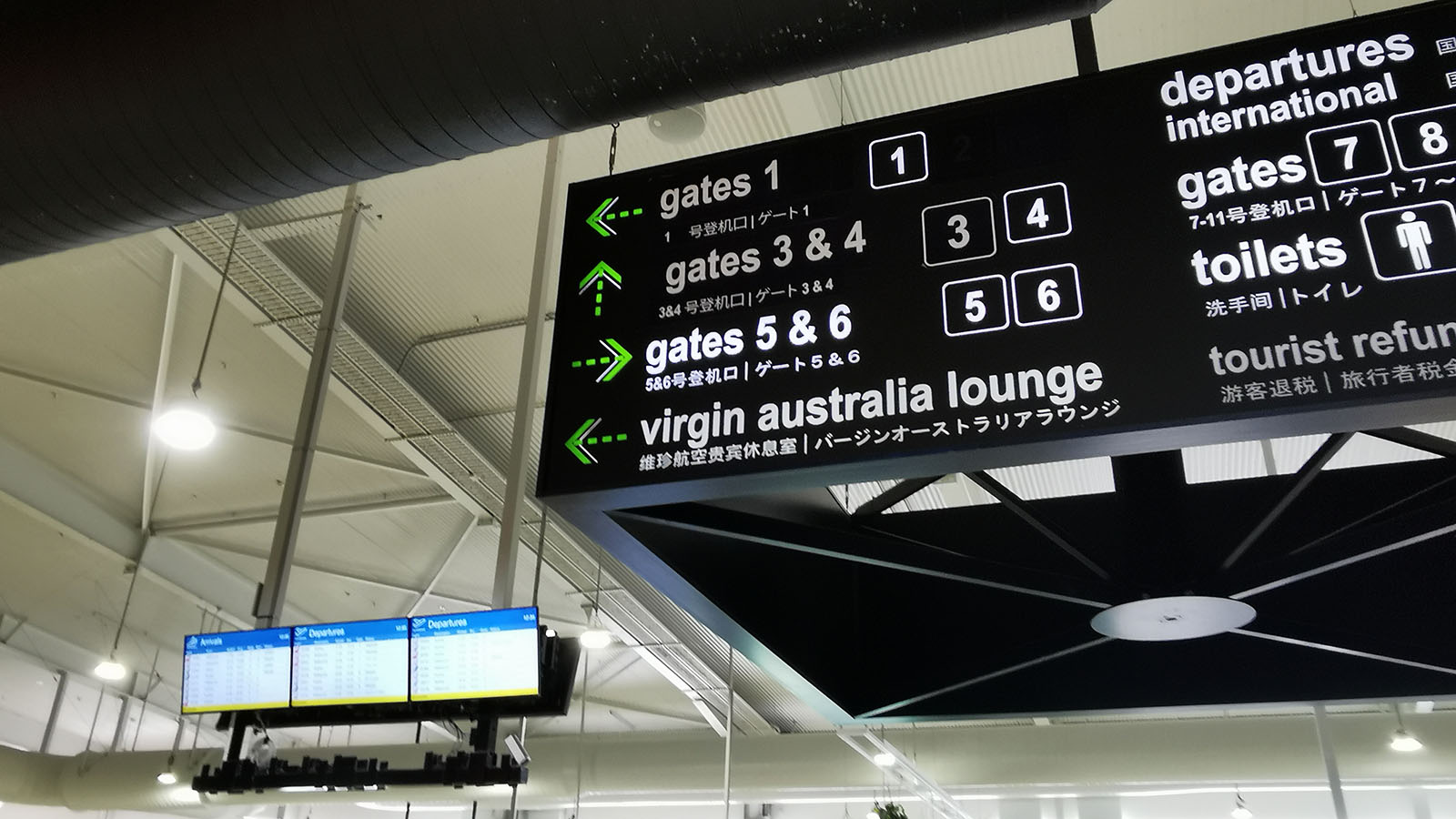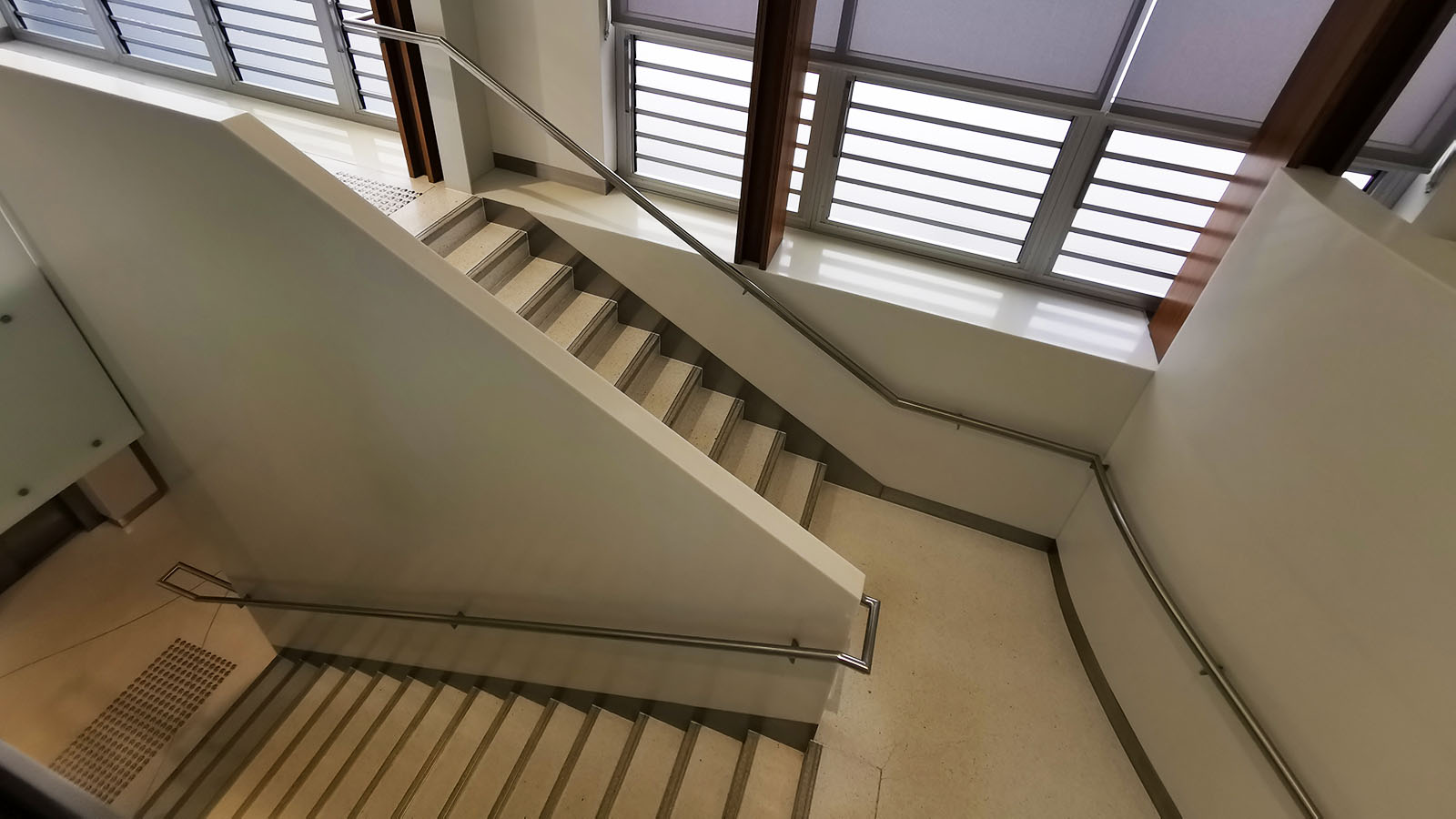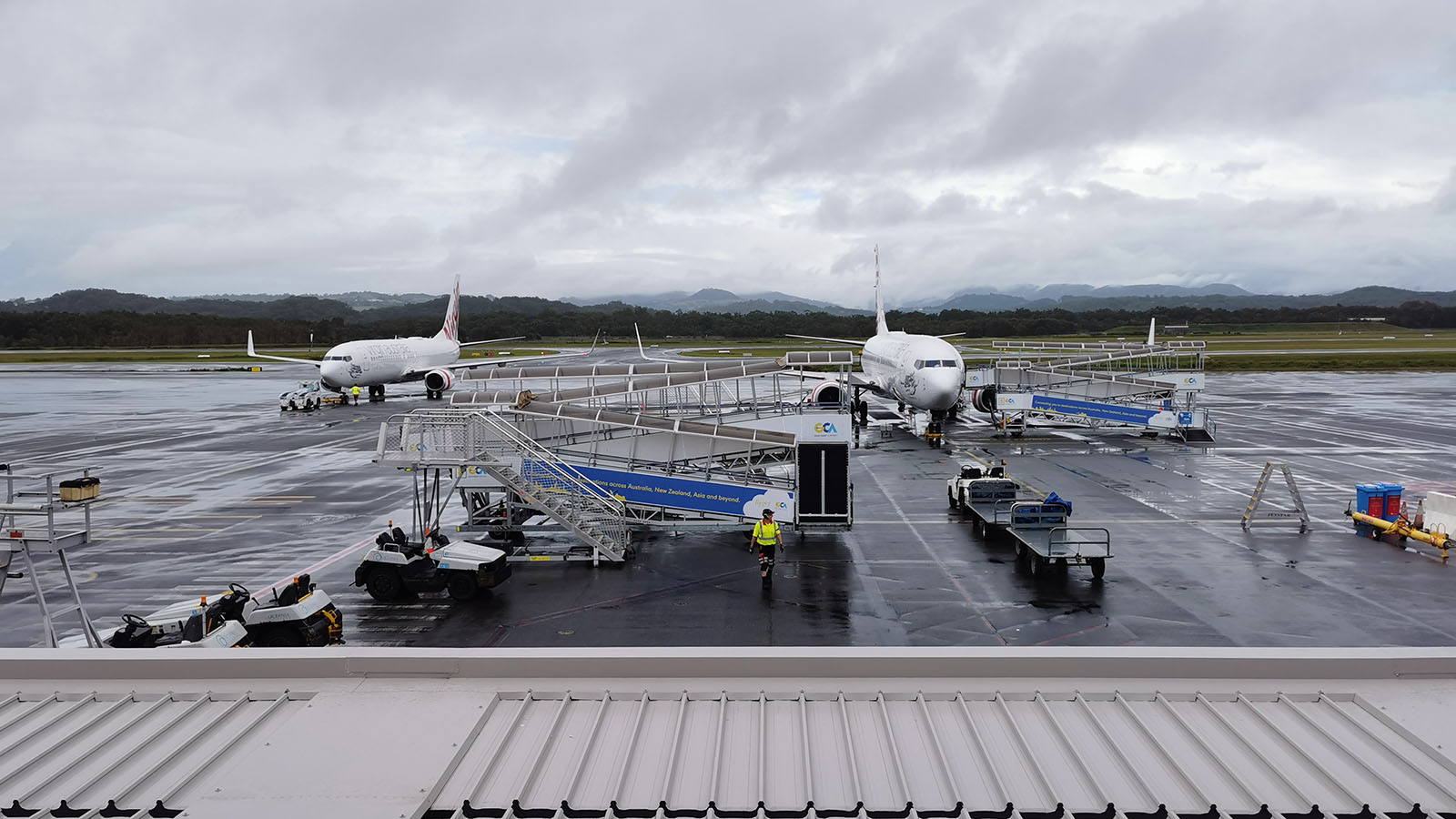 Wandering about that upper level finds sweeping views across the airport and beyond to the mountains. This also allows a good degree of natural light to flow into the lounge.
It's ready to welcome you from one hour before the first Virgin Australia flight of the day until the last flight is called for boarding.
Lounge layout and seating
Virgin Australia's Gold Coast lounge forms a largely rectangular space. This sees it divided into an array of nooks: most of which reside along the windows.
There's an array of comfy seating from one end to the other. Most of those chairs are best for relaxing or kicking back after a long day. If you're instead looking for a place to work, set your sights on the far corner, beyond the buffet. A popular spot can be right in front of the coffee machine. That blends the buzz of a bustling café against those prized airport views.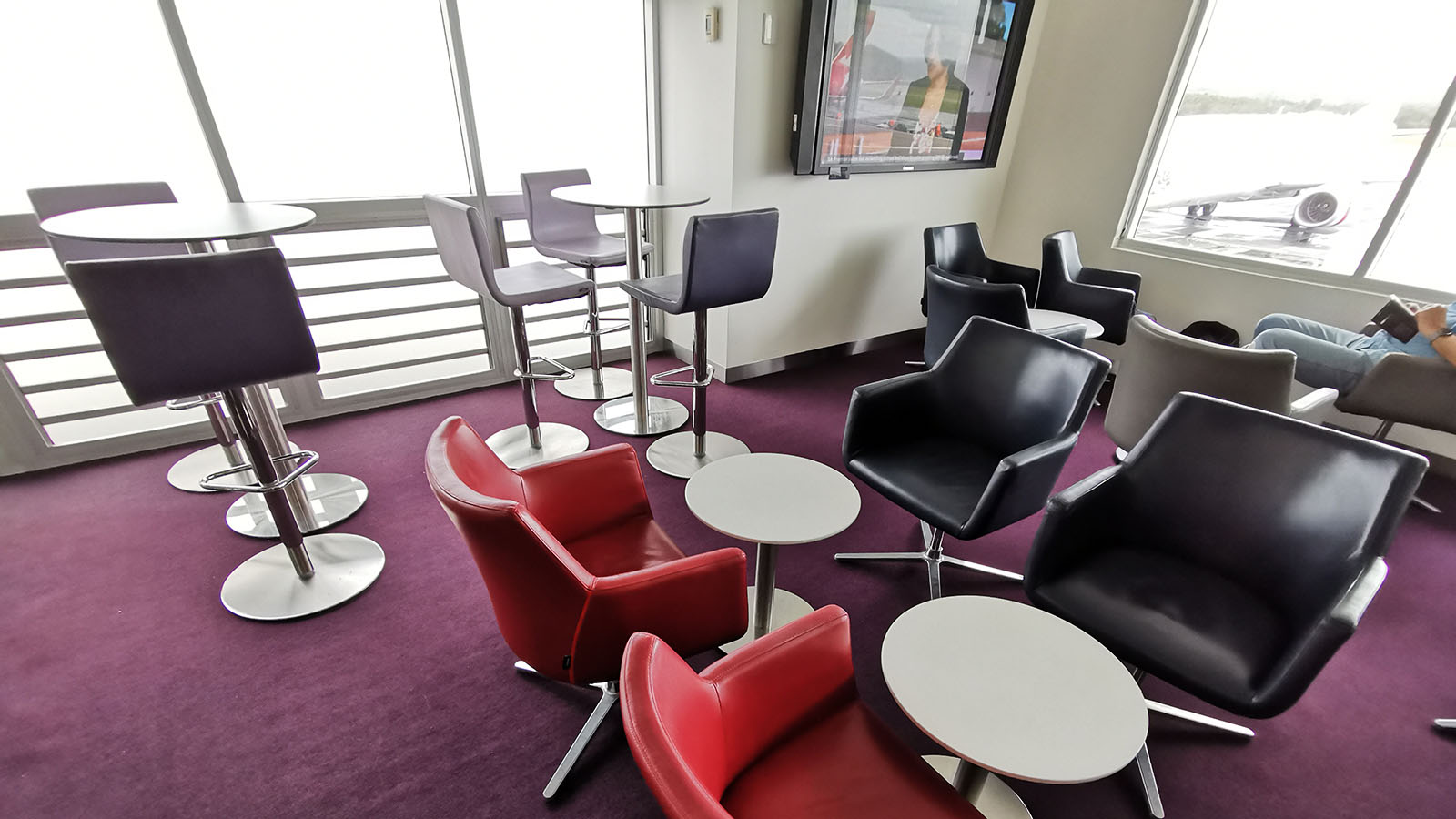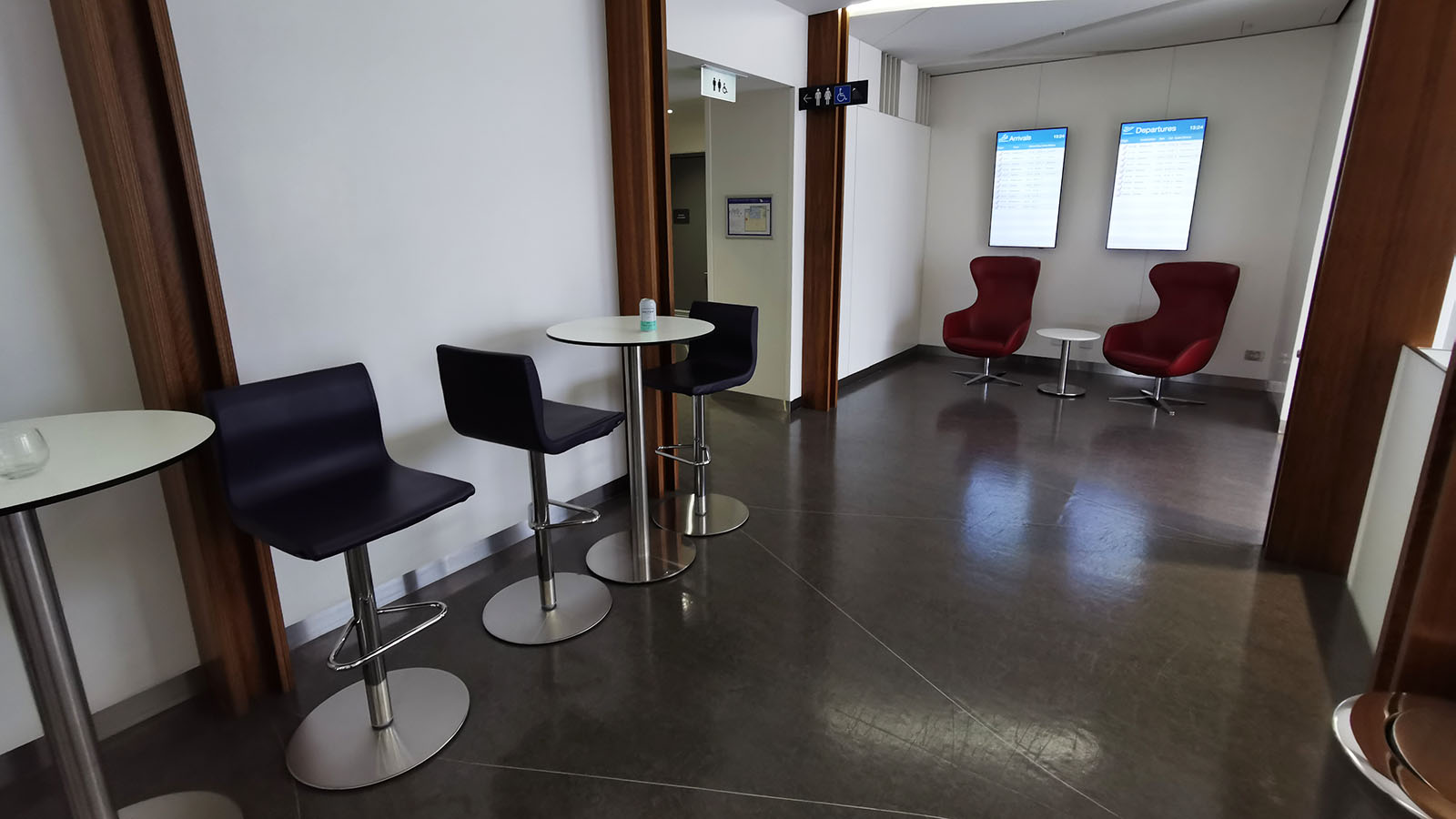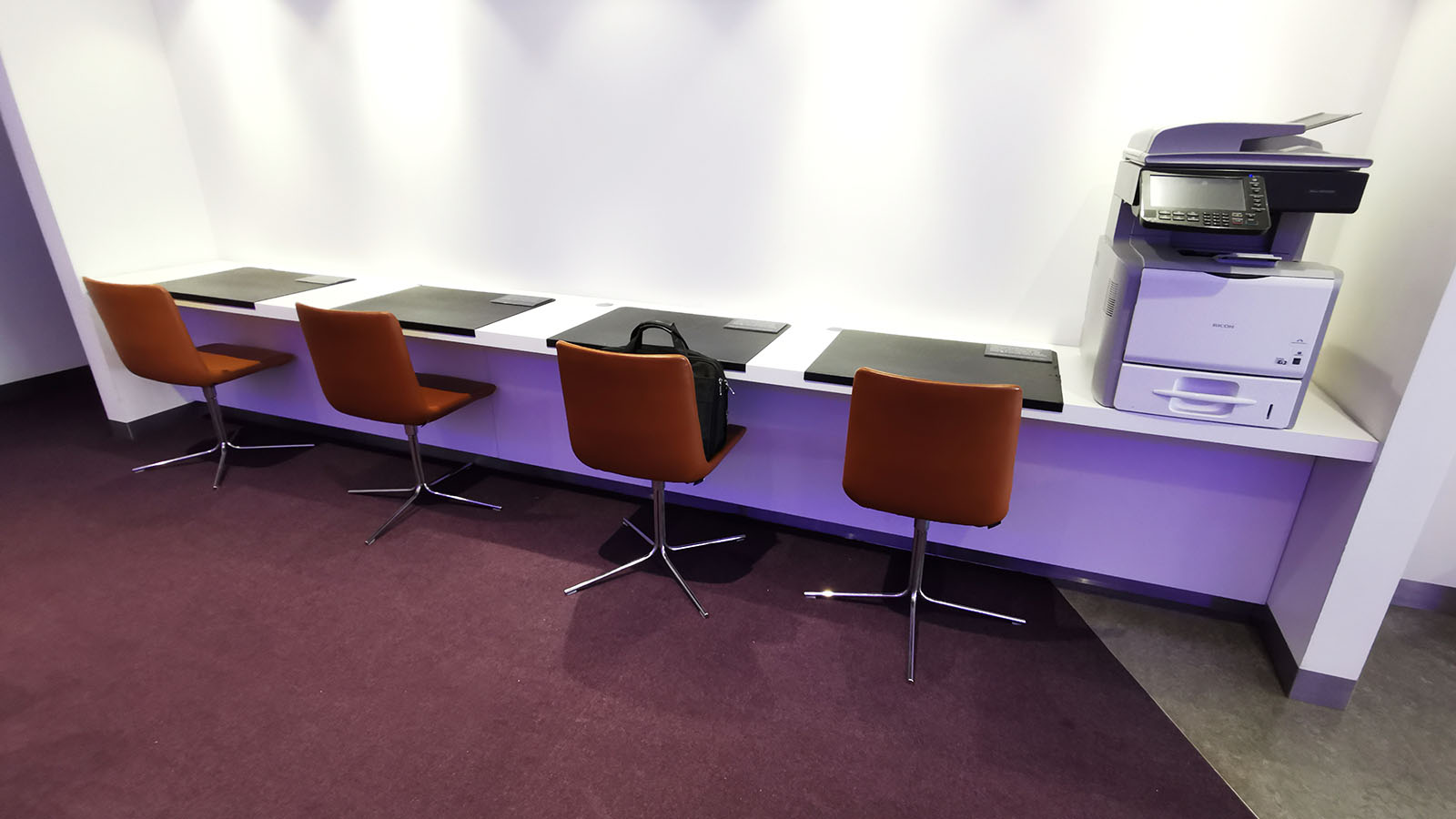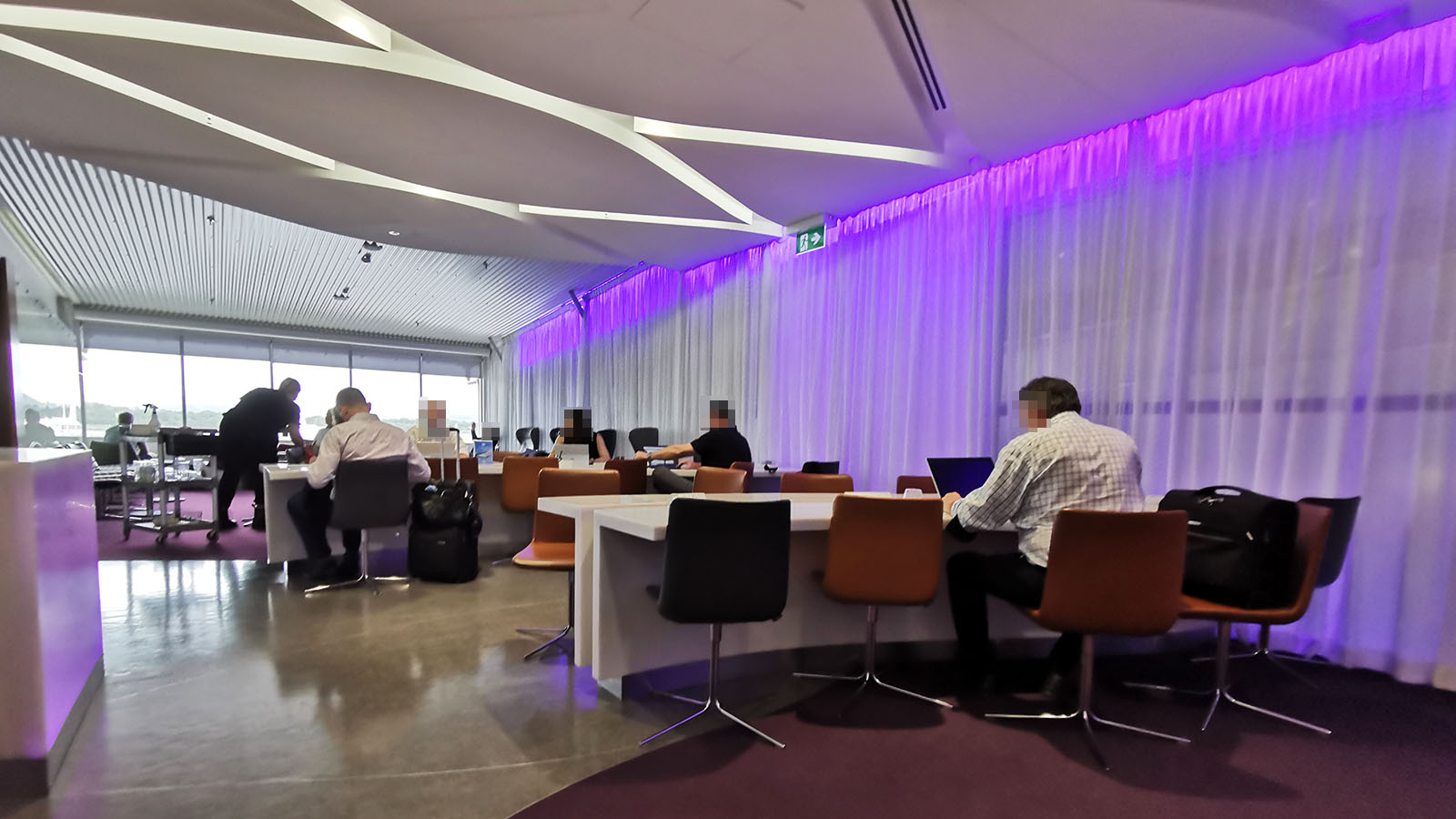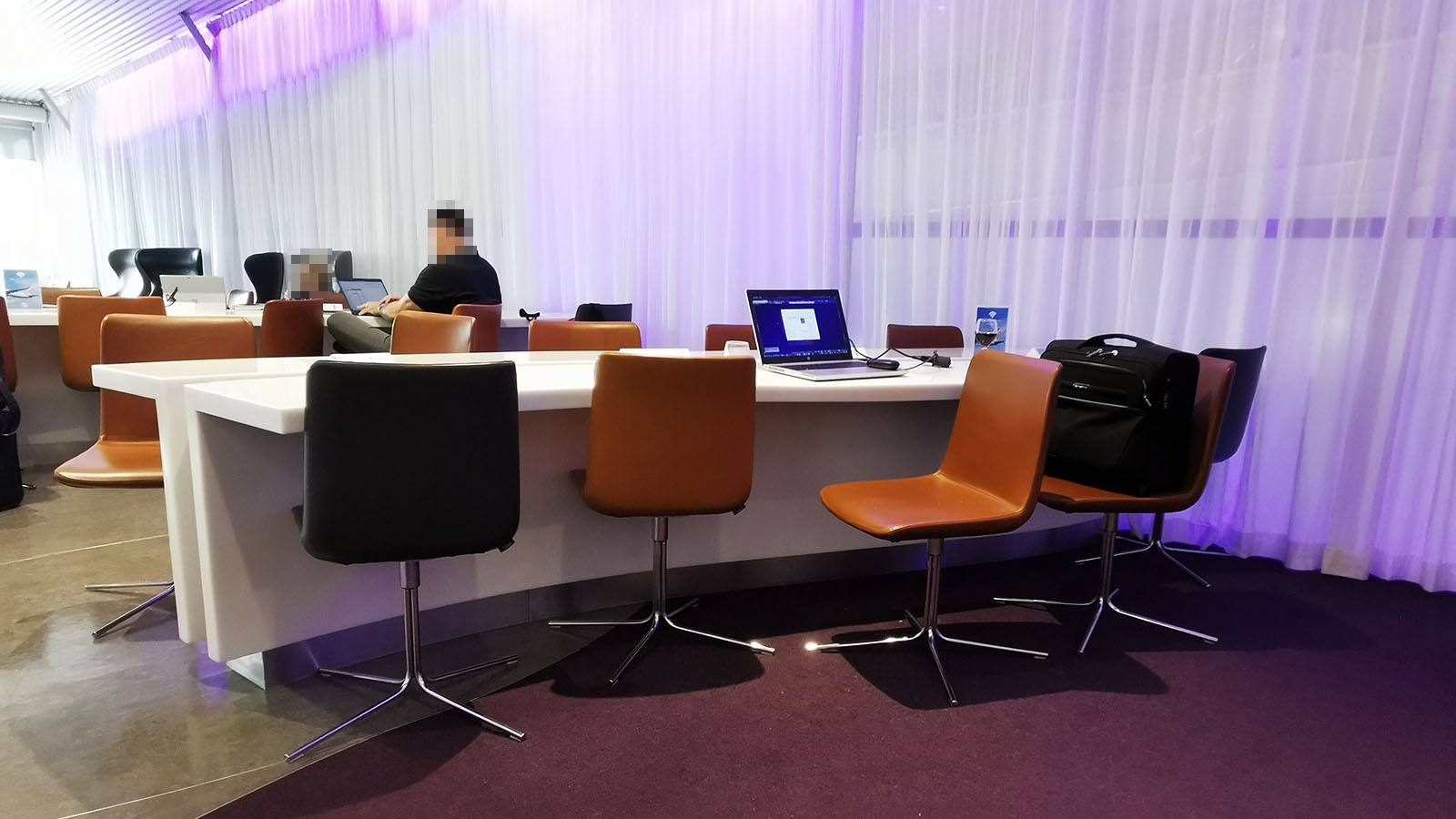 That far end is home to long benches designed with laptops in mind, with desk-level power. For something even quieter, pull up a space next to the printer – although there's oddly no additional power points within reach.
On the whole, Virgin Australia's Gold Coast location looks much like the carrier's other domestic lounges. Purple mood lighting and the signature roof leaf pattern make the space feel familiar to me, even though I'd normally fly from Brisbane Airport.
Food and beverage in Virgin Australia's Gold Coast lounge
On the food front, selections in Virgin Australia's Gold Coast lounge largely mirror what you'd expect in other cities.
This lunchtime visit finds an array of bites to match. Headlining the choices are sandwiches and wraps. If you're peckish, ask for a 'full serve' of the wrap, and you'll get two: as the single serve is more snack-sized. The Thai beef salad is also a fresh favourite, and one I often enjoy in Virgin Australia's Brisbane lounge.
Continue along the buffet counter and you'll also spot soup and dinner rolls, as well as ingredients for cheeky toasted sandwich.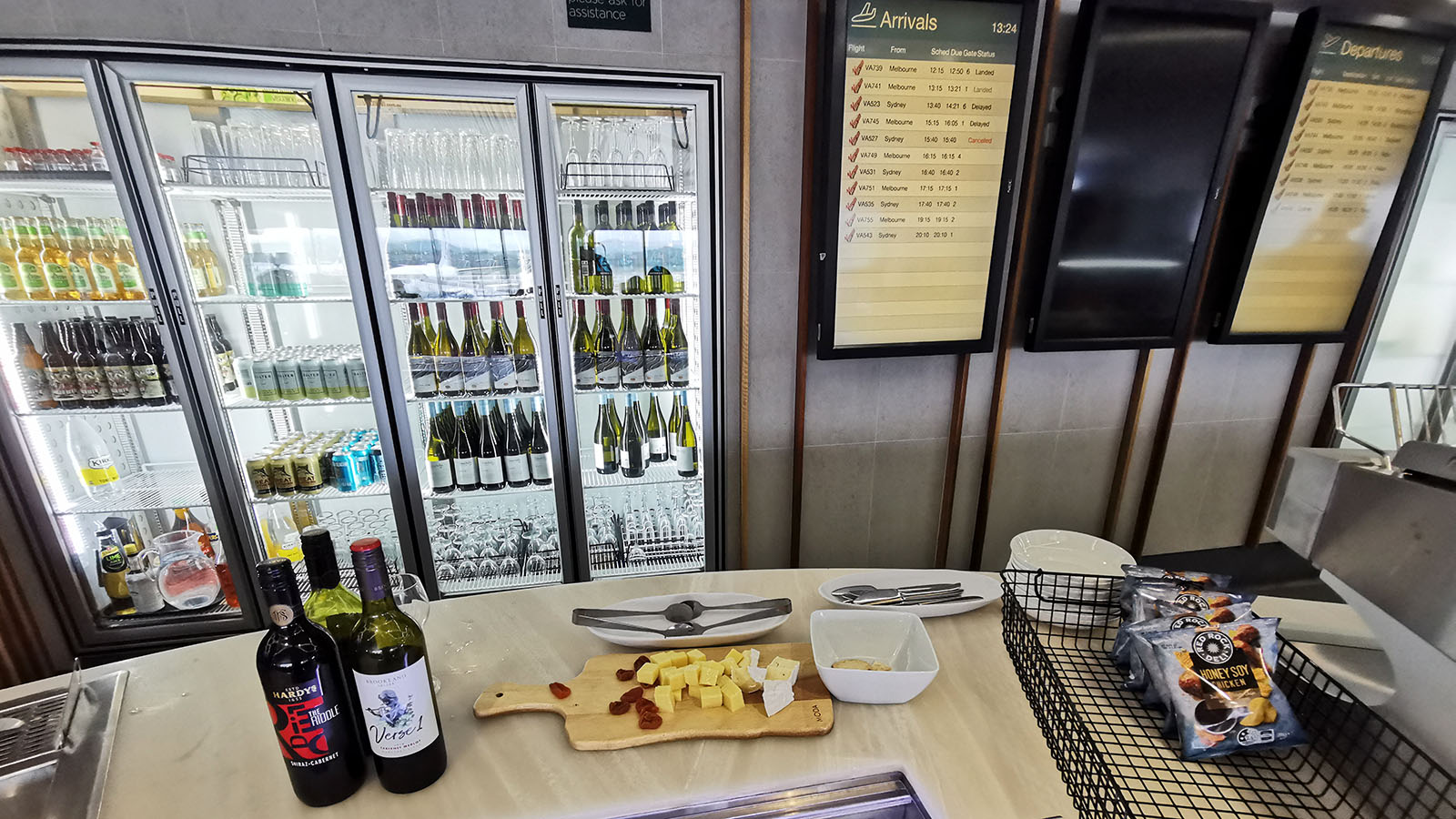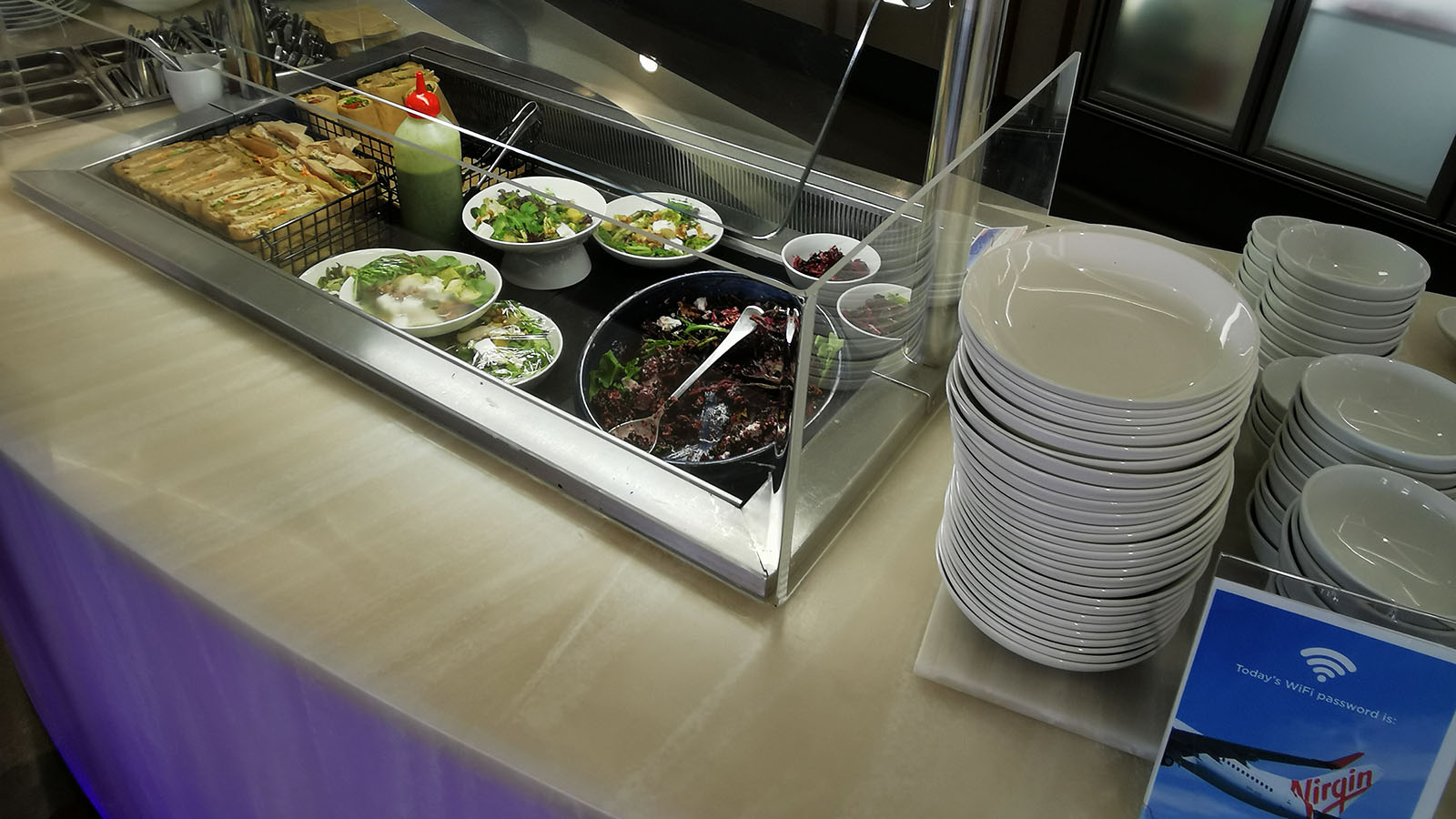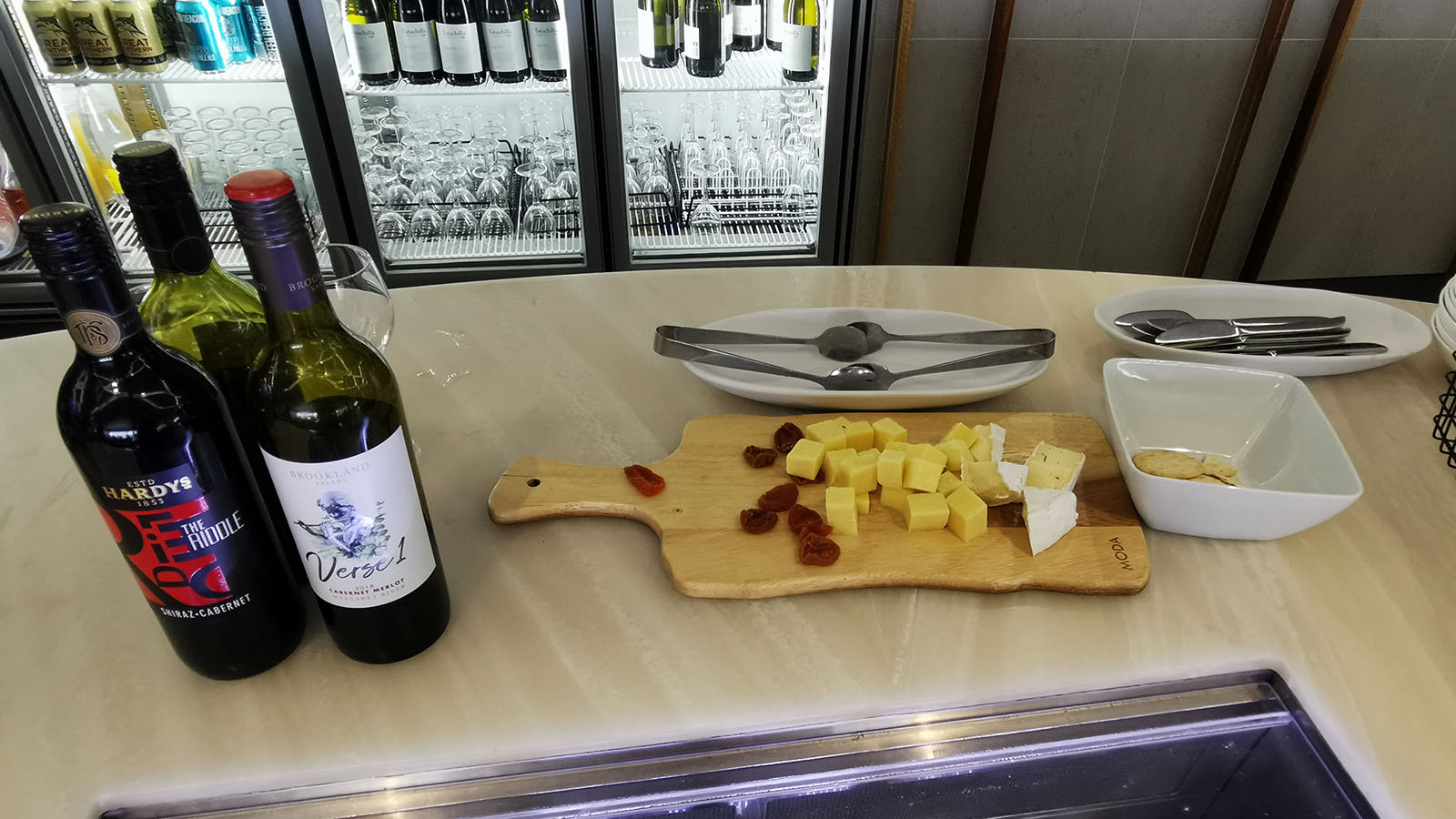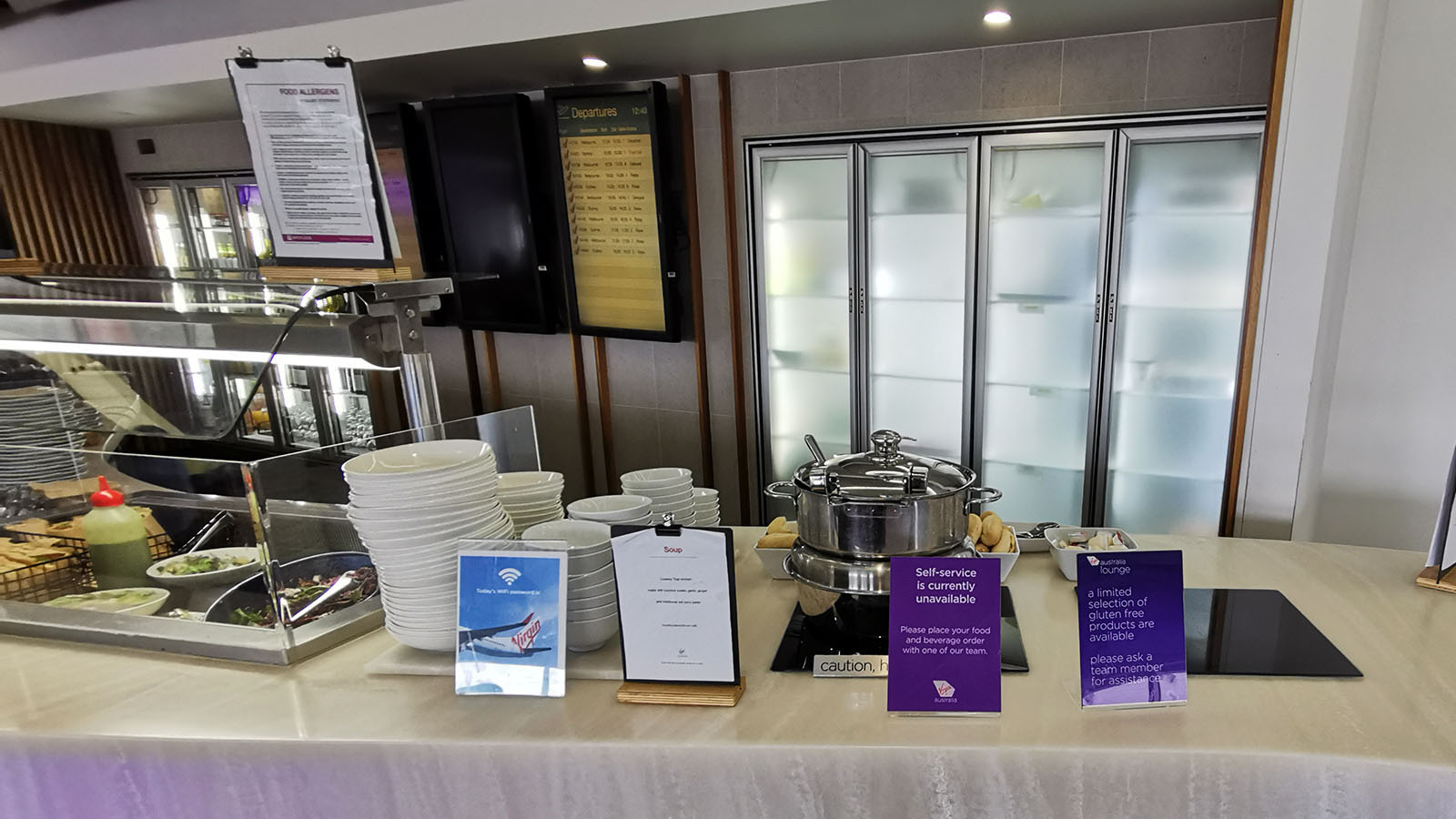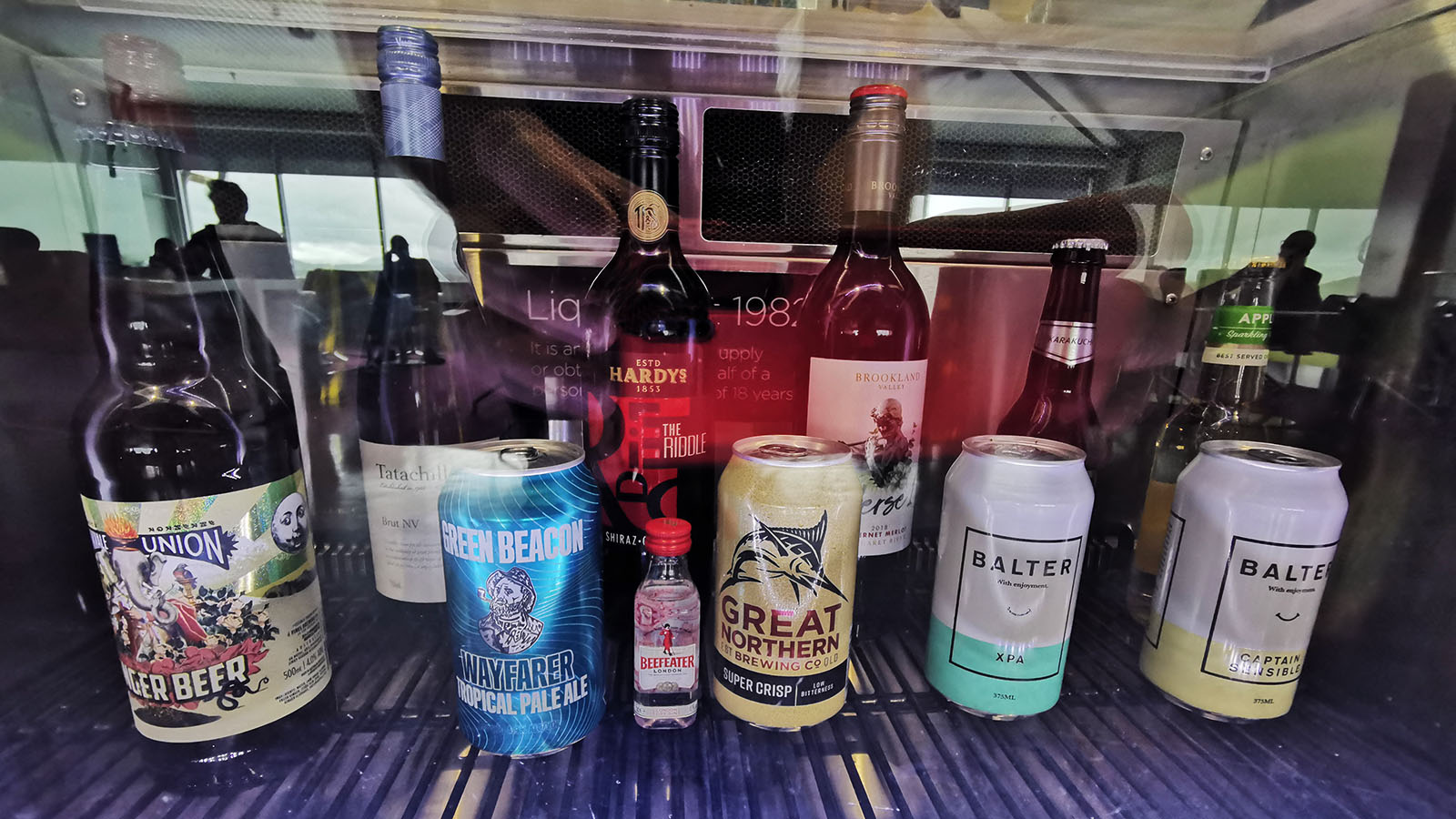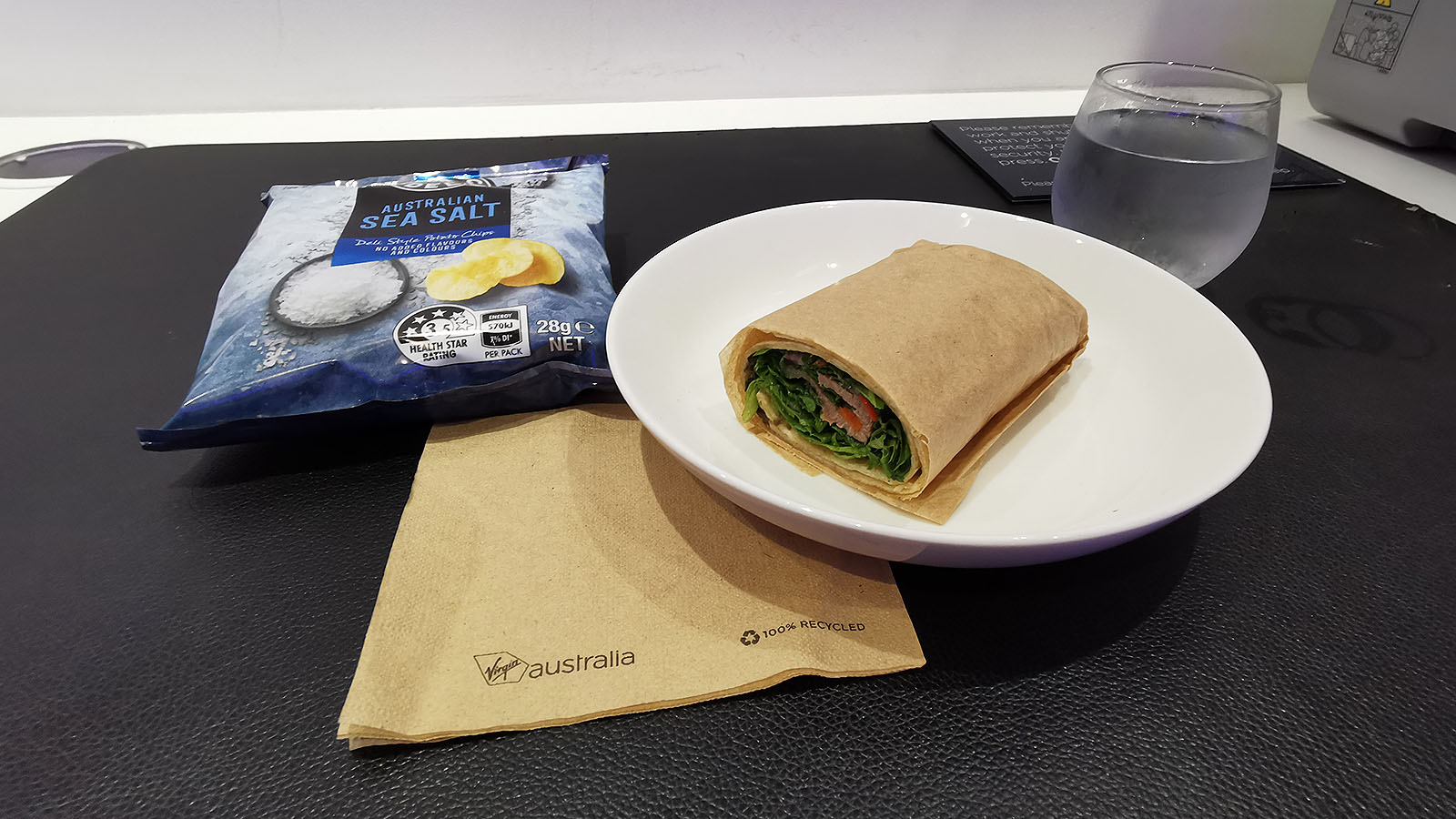 Bags of chips are also on standby for a quick grab and go. Those sea salt crisps are a perfect accompaniment to the lunch wrap, or tasty on their own.
Beverage-wise, barista-made coffee is available throughout the day. Ordering up my usual skim latte, the barista offers to bring it over. For me, that was a nice and time-saving touch: especially when I had work to do.
Alcohol is served from noon each day. The selections centre on beer and wine. But I also spotted Beefeater gin and Aperol. A double measure of Aperol – paired with sparkling wine and splash of soda water – is your ticket to a refreshing Aperol Spritz!
Lounge amenities
As one of the smaller lounges in Virgin Australia's network, its Gold Coast space is very much 'what you see is what you get'.
While there's a shower suite tucked away, the airline is yet to reopen that facility to travellers. Out in the lounge proper, the computer stations have been replaced by laptop desks. That's an understandable shift, given Virgin Australia's inflight entertainment is also based around bringing your own device.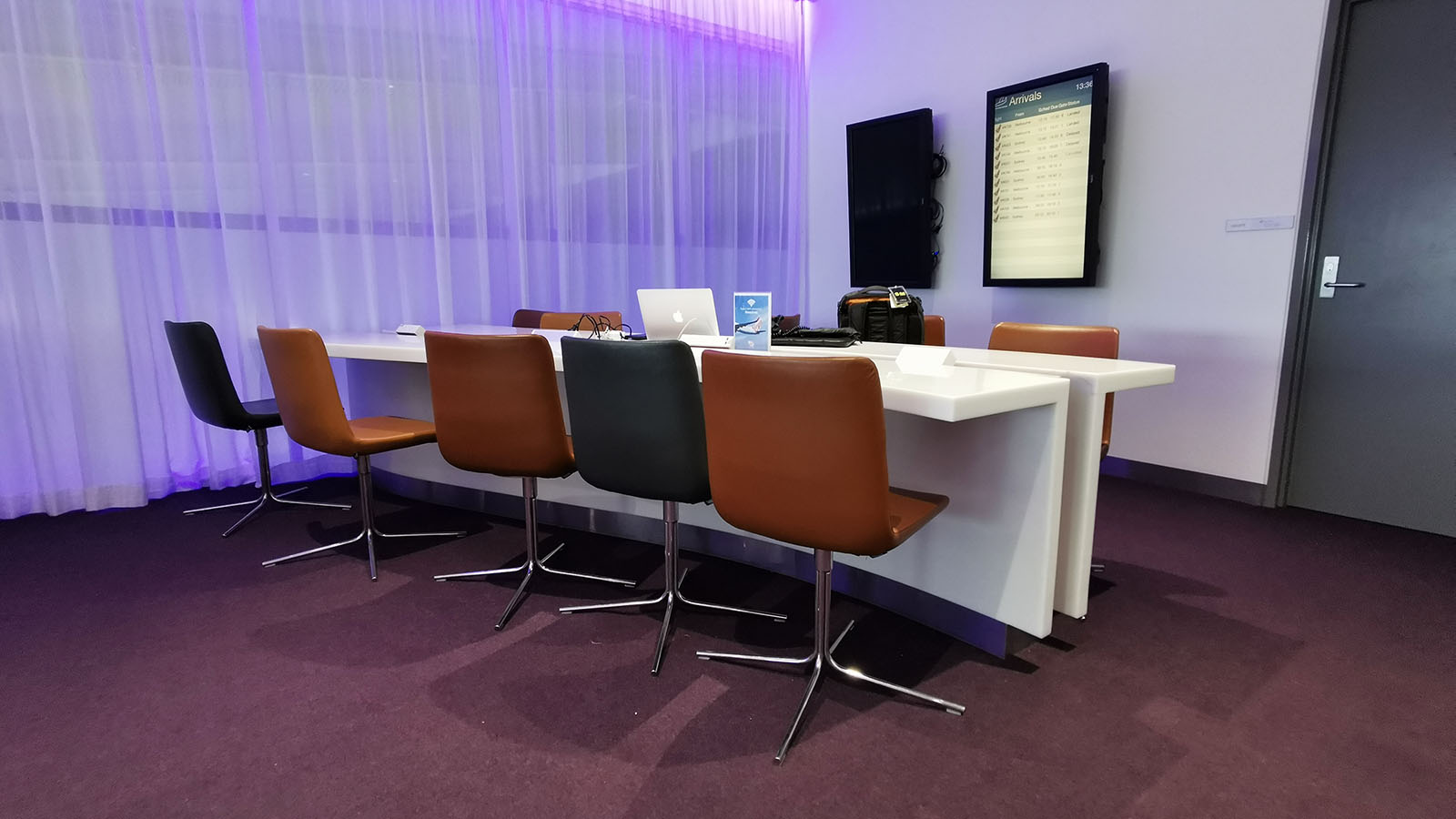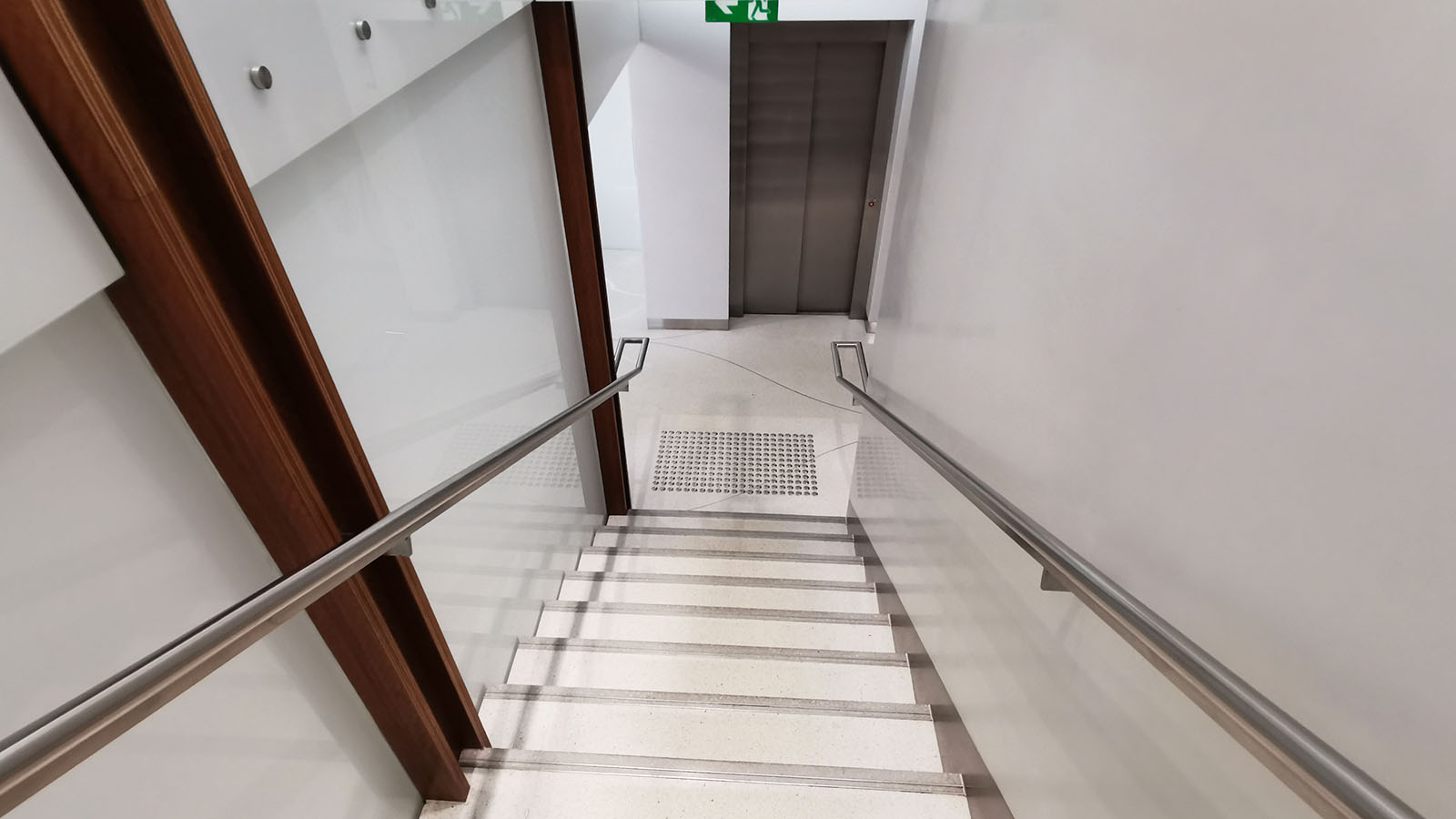 There's free Wi-Fi available here too. You'll find the current password posted throughout the lounge. But if you can tether to your own device, that'll likely deliver a zippier connection.
Having said that, the speeds on Virgin Australia's own network aren't flash. When measured during this visit, they topped out at 1.28Mbps down and 1.53Mbps up. For context, that's about one tenth the speed of an entry-level NBN fixed line home plan.
Wi-Fi speeds in this lounge have been an issue for some time. We do hope that Virgin Australia takes action and improves the connection: especially with its renewed focus on business travellers.
Accessing Virgin Australia's Gold Coast lounge
Here are your many options for accessing Virgin Australia's Gold Coast lounge:
Class of travel: those with an onward Virgin Australia Business Class flight.
Velocity Frequent Flyer status or lounge membership when travelling on Virgin Australia:

Virgin Australia Beyond (+ guests).
Velocity Platinum (+3 guests).
Velocity Gold (+1 guest).
Virgin Australia Lounge (+1 guest).
Virgin Australia Lifetime Lounge (+1 guest).

Airline partner frequent flyer status, when departing on Virgin Australia:

Delta Gold, Platinum, Diamond and 360° Diamond Medallion (+1 guest).
Etihad Guest Gold, Platinum and Exclusive (+1 guest).
Singapore Airlines KrisFlyer Gold, PPS Club, Solitaire PPS Club and Solitaire PPS Club Life (+1 guest).
South African Airways Voyager Gold, Platinum and Lifetime Platinum (+1 guest).
Virgin Atlantic Flying Club Gold and UNIQ (+1 guest).

Eligible American Express charge cards, prior to a Virgin Australia flight:
Single entry passholders: when departing on a Virgin Australia flight.
Paid access at the door: $65 per person, subject to space availability.
The rules governing whether your guest needs to be on the same flight, or even travelling at all, vary between access methods. Those accessing the lounge using Velocity status have the most flexibility. On the other hand, eligible Amex cardholders can only bring a guest when that guest is departing on the same flight.
Head to the Virgin Australia website to confirm the latest policies on travelling with children. Those under 18 years of age may not count as 'guests' against the tallies above, but limits still apply.
Summing up
As one of seven public lounges in Virgin Australia's domestic network, its Gold Coast location gets the job done. Certainly, the lounge is of the airline's previous design style – not that of Adelaide or Melbourne.
But even so, it meets the needs of most travellers. Reactivating the shower facilities in line with its domestic rival, and speeding up the Wi-Fi, would strengthen the lounge's appeal further.
Photography by Chris Chamberlin, who regularly visits Virgin Australia's lounges courtesy of his Velocity Frequent Flyer status. Feature image courtesy of Virgin Australia.
---
Stay up to date with the latest news, reviews and guides by subscribing to Point Hacks' email newsletter.
Virgin Australia Lounge, Gold Coast
was last modified:
August 31st, 2022
by