I've walked past a plain, unassuming door at Melbourne Airport many times. In my earlier and less-experienced days, I would have walked straight on, as if bewitched by a Muggle-Repelling charm (just swap 'muggle' for 'non-Club member'). And that's how Virgin Australia likes it.
These days, I'll throw the door an inquisitive glance, because I know there's something wonderful there. It's a quiet haven in Melbourne's bustling T3/T4 domestic terminal, where Virgin Australia's VIPs can sink back into oversized sofas and order a bite to eat from the restaurant menu.
To be clear, I'm not a member of this coveted, hand-picked club. But for one day only, the door opened for me and my camera. Here's our exclusive look at Virgin Australia's Beyond Lounge in Melbourne.
Inside the Melbourne Beyond lounge
The entrance
The private entrance to the Beyond lounge is in the airside T3/T4 corridor at Melbourne Airport. A seemingly out-of-place Virgin Australia lounge scanner is the only indication that something's here.
Unless you're a Beyond member, nothing's going to happen if you scan in – even if you tap your Platinum card or scan your Business Class boarding pass. Tellingly, a red sign nearby points those lounge guests to the main Virgin Australia Lounge.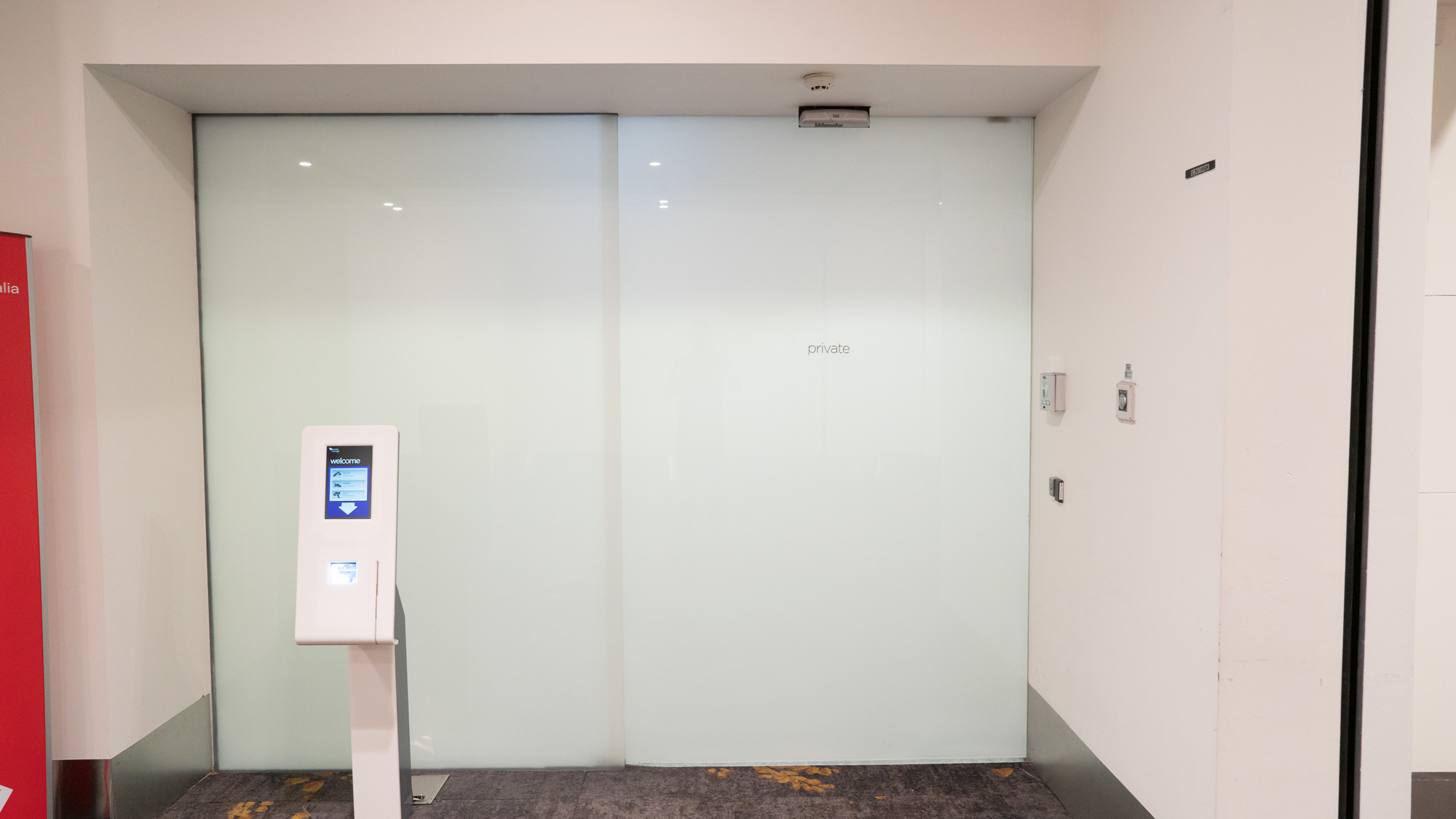 But for the chosen few, the opaque door slides open to reveal the grand entrance. Virgin Australia's signature 'leafy net' pattern adorns the ceiling, which also features skylights. This floods the Beyond lounge with much-needed light, as there aren't any windows.
Brad, one of the lounge supervisors, tells me that the walls are adorned with Poltrona Frau leather, which I recognise from the Singapore Airlines Airbus A380 Suites. Other inspired touches include blue gum wood panelling, New Zealand wool carpet and hand-painted Japanese tiles in the restrooms.
These ultra-luxe finishes stem from the John Borghetti days when he was spinning Virgin Australia into a fierce competitor to Qantas for corporate market share. It's just as well that the leaner, new Virgin Australia inherited it because the cost of this fit-out now would likely make any accountant shudder.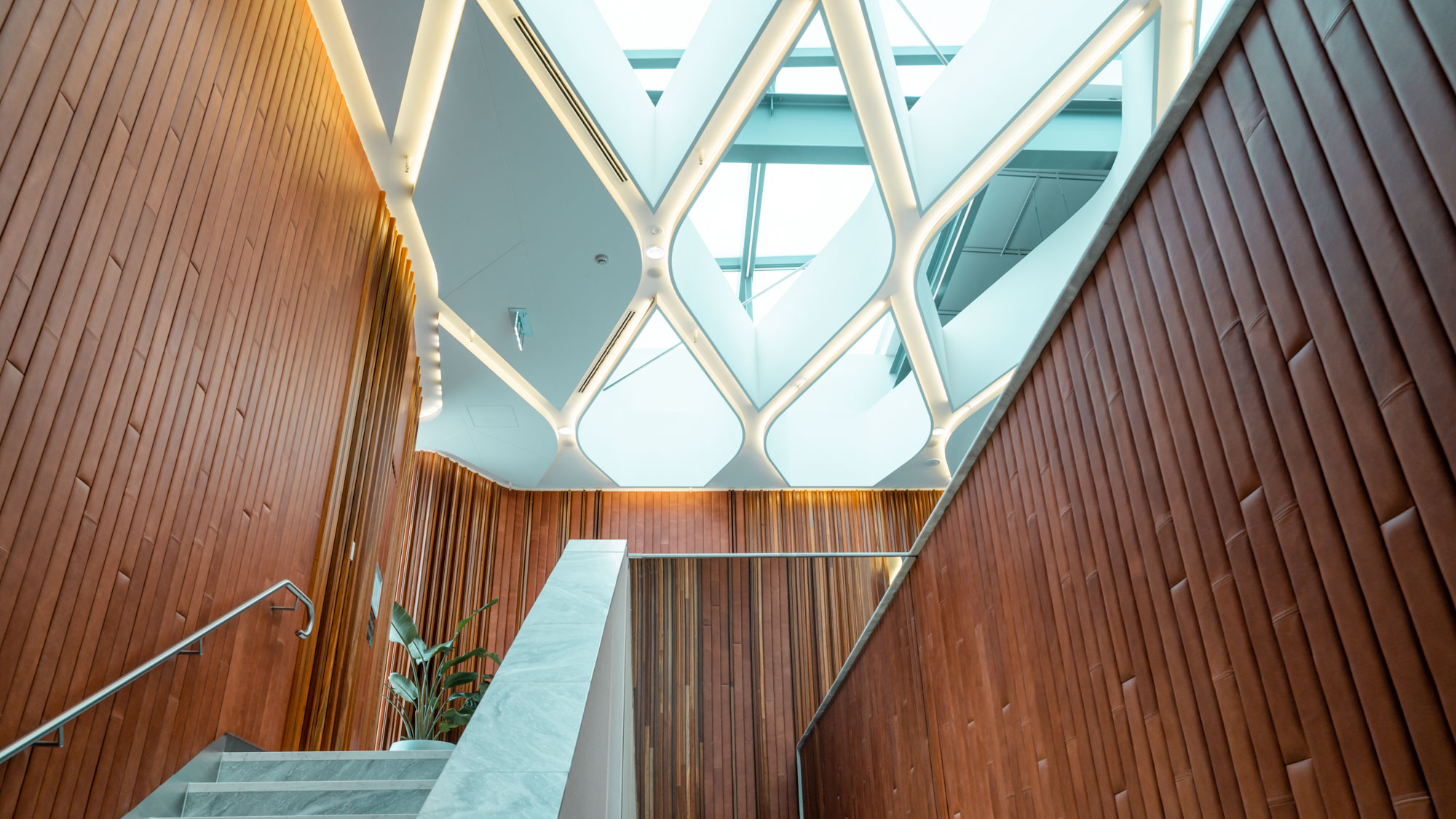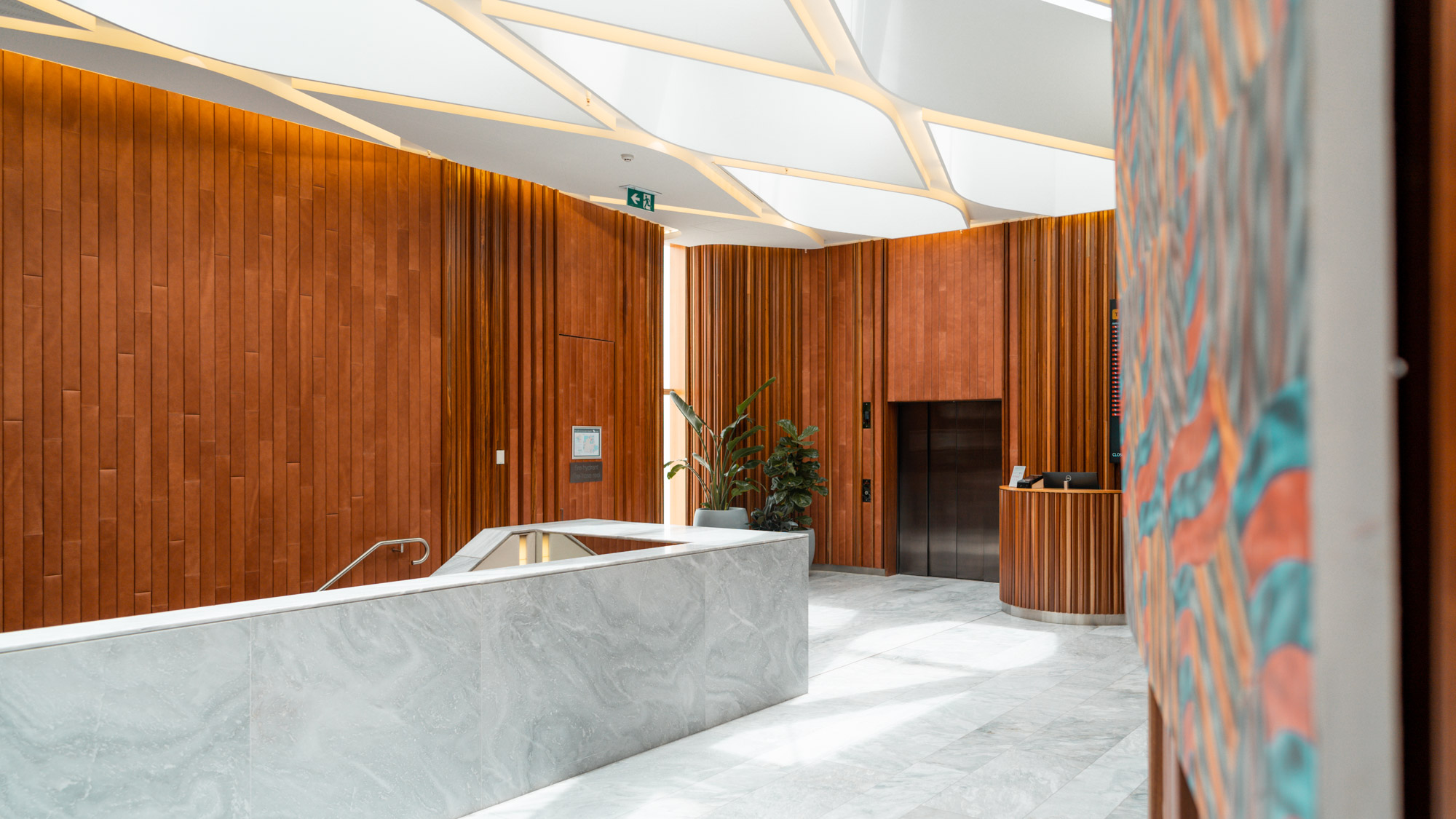 But all that is good news for Virgin's Beyond members, who can look forward to kicking back in very lush surroundings indeed. It goes without saying that the lounge is open before all Virgin Australia domestic departures.
As Brad and I ascend the staircase, a Beyond member is leaving. They both farewell each other by name – another nod to the personalised service afforded to Beyond members.
The main lounge space
The Beyond lounge isn't too big, but it doesn't have to be. Around 50-70 guests enjoy the facilities each day. When I'm visiting, there are just two other groups inside – all keeping to themselves, so the lounge is eerily quiet.
Immediately after the reception, restrooms are on the left and expansive meeting room facilities are on the right. Following the captivating green hand-painted Japanese tiles, the spacious restrooms have a rainfall shower and Appelles amenities.
Walking further in, the main lounging space and dining area open up on my left. But those seeking to escape from prying eyes might want to head to a private booth on the right.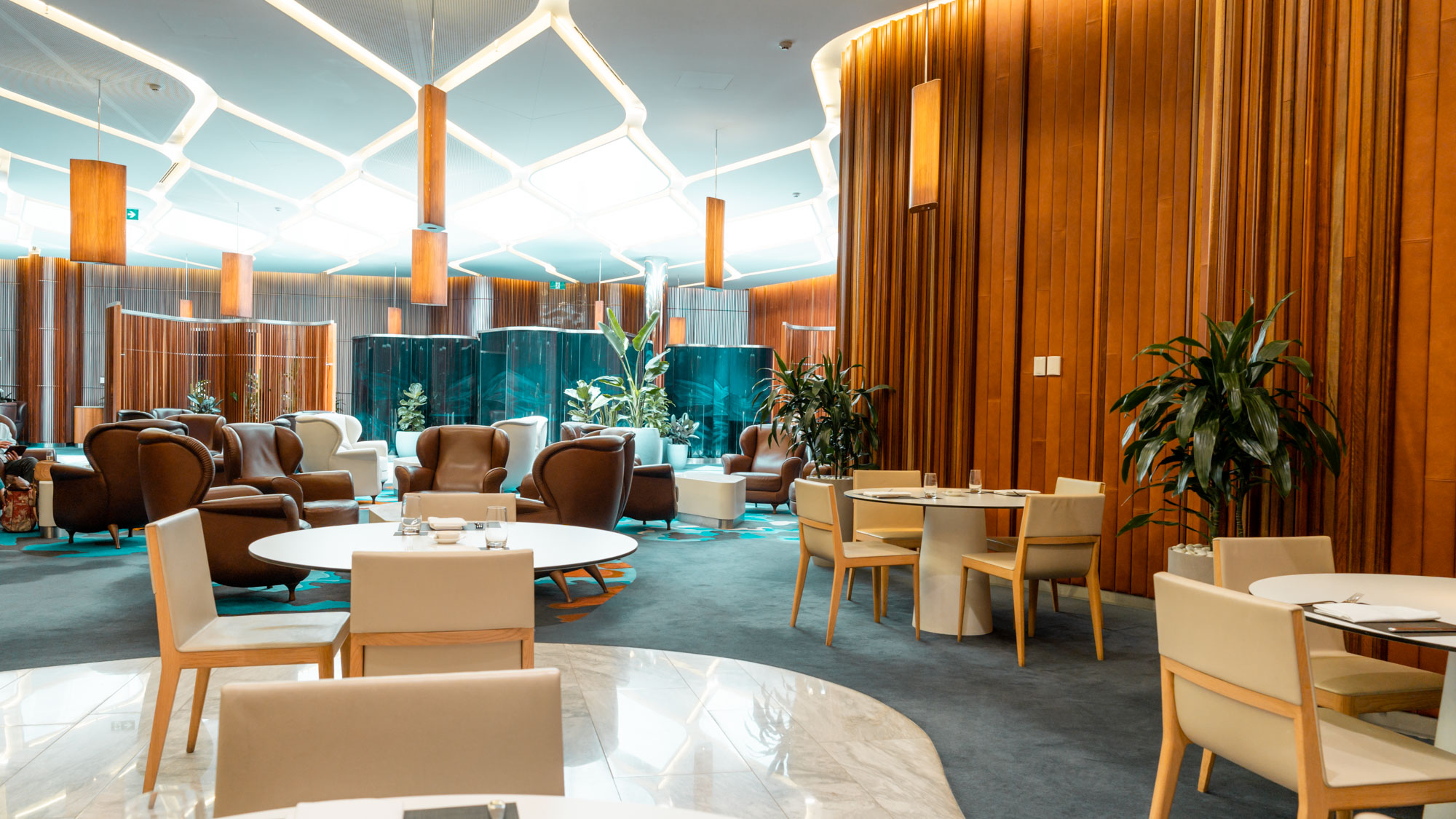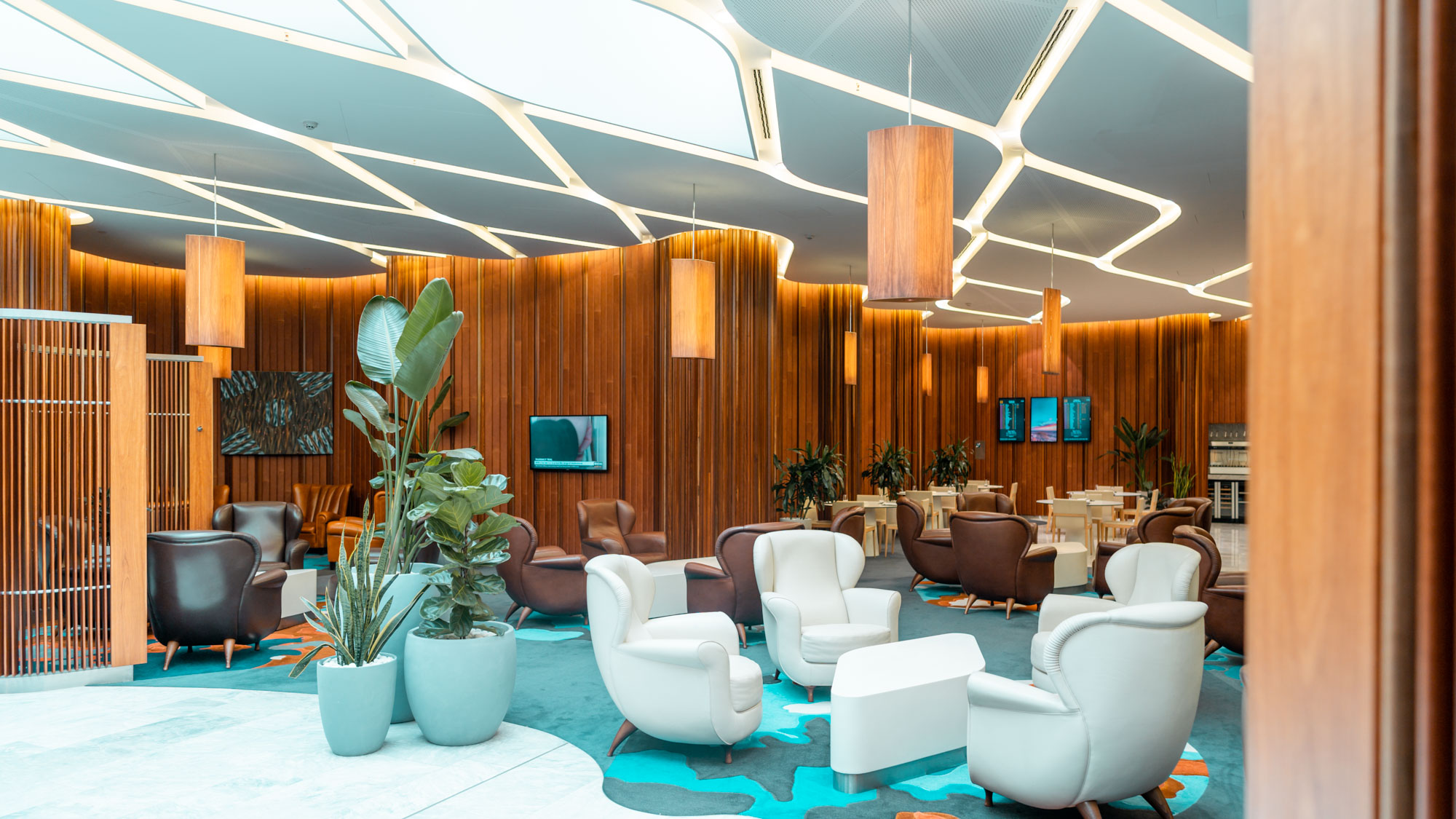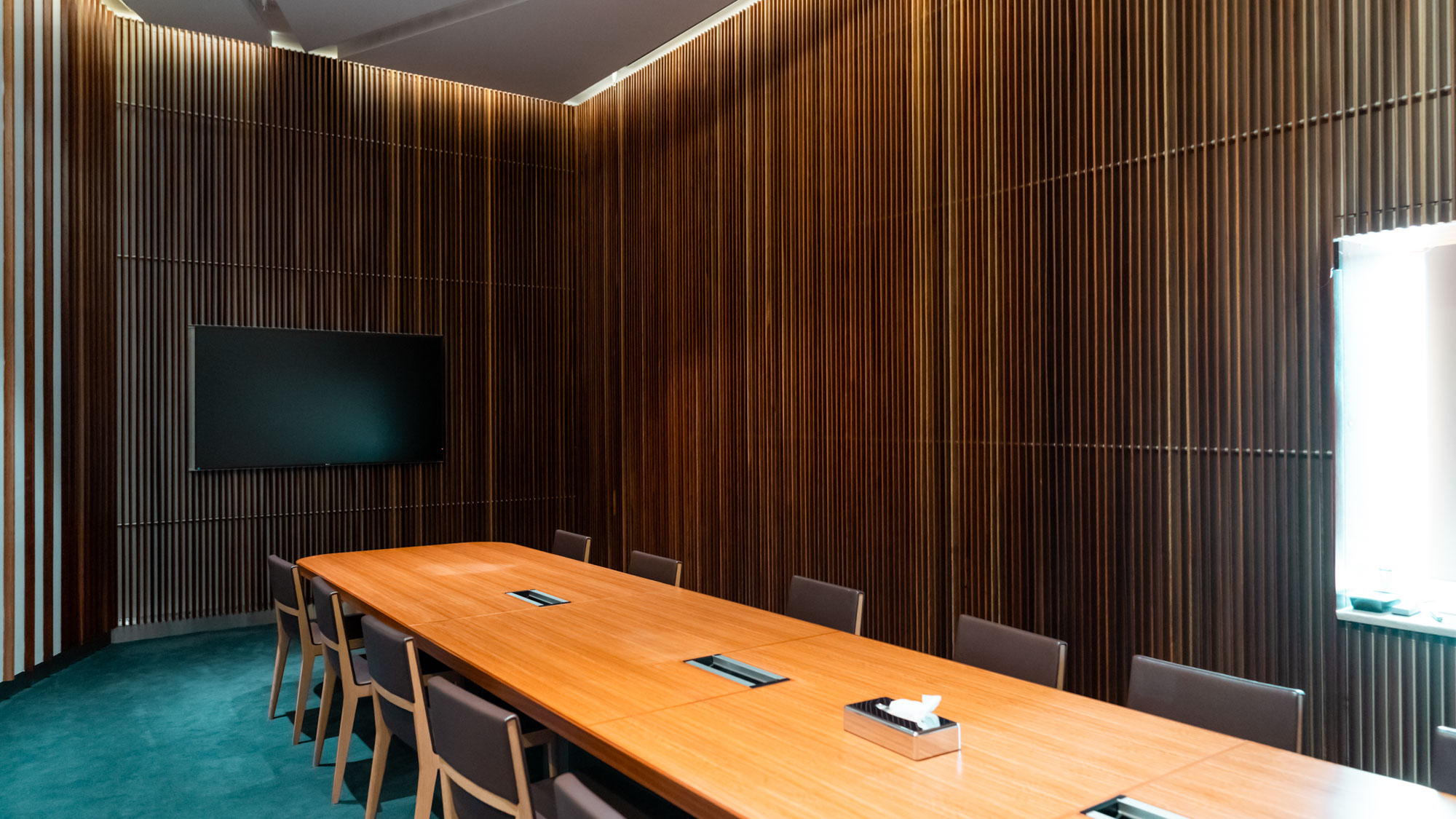 Each booth is separated with high glass or wooden partitions – the contrasting colours evocative of Victoria's striking coastline. It's an eye-catching colour palette and one that is unique to Virgin's Melbourne Beyond lounge. Most of the seats in the lounge are of the striking high-winged design.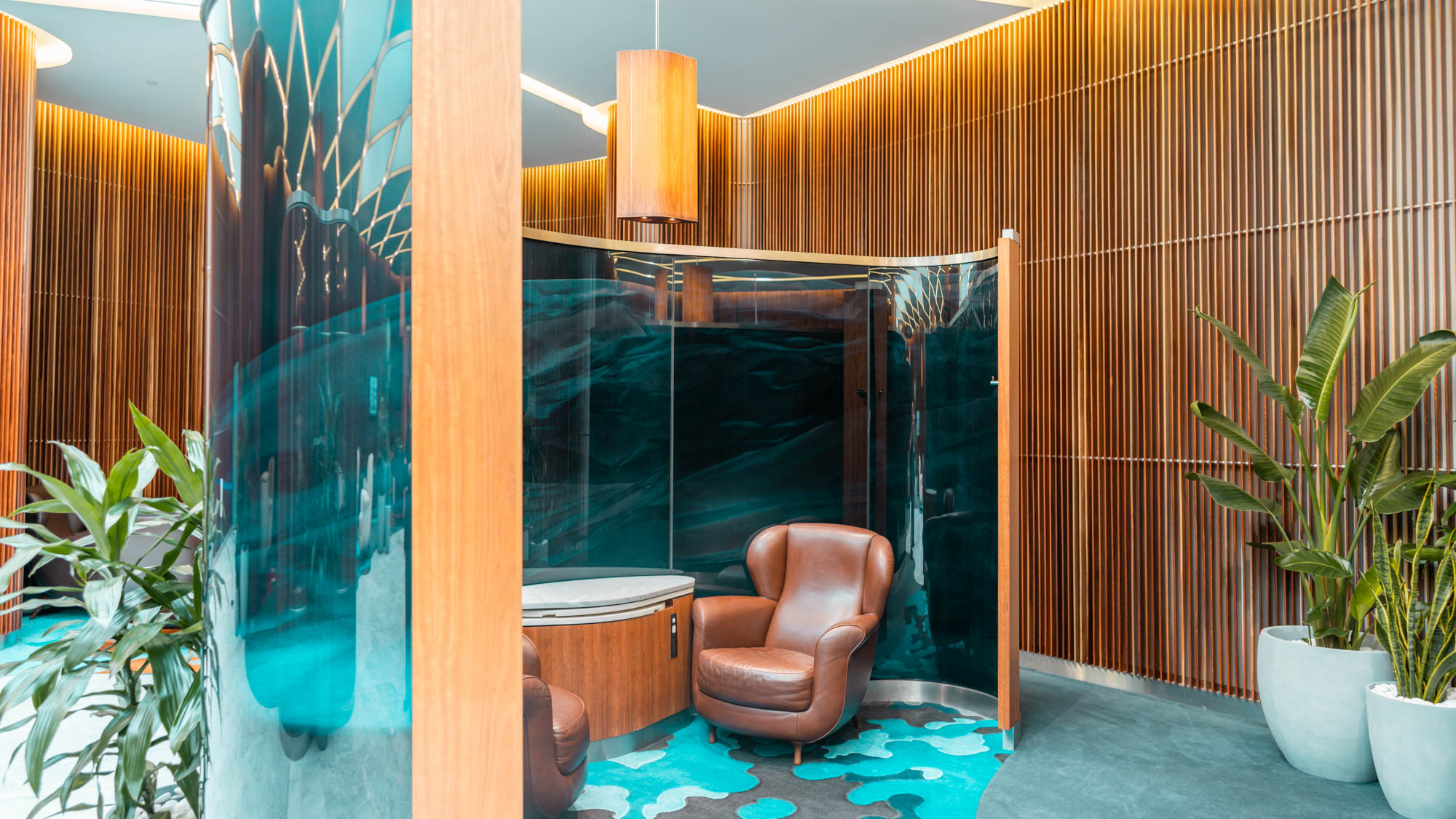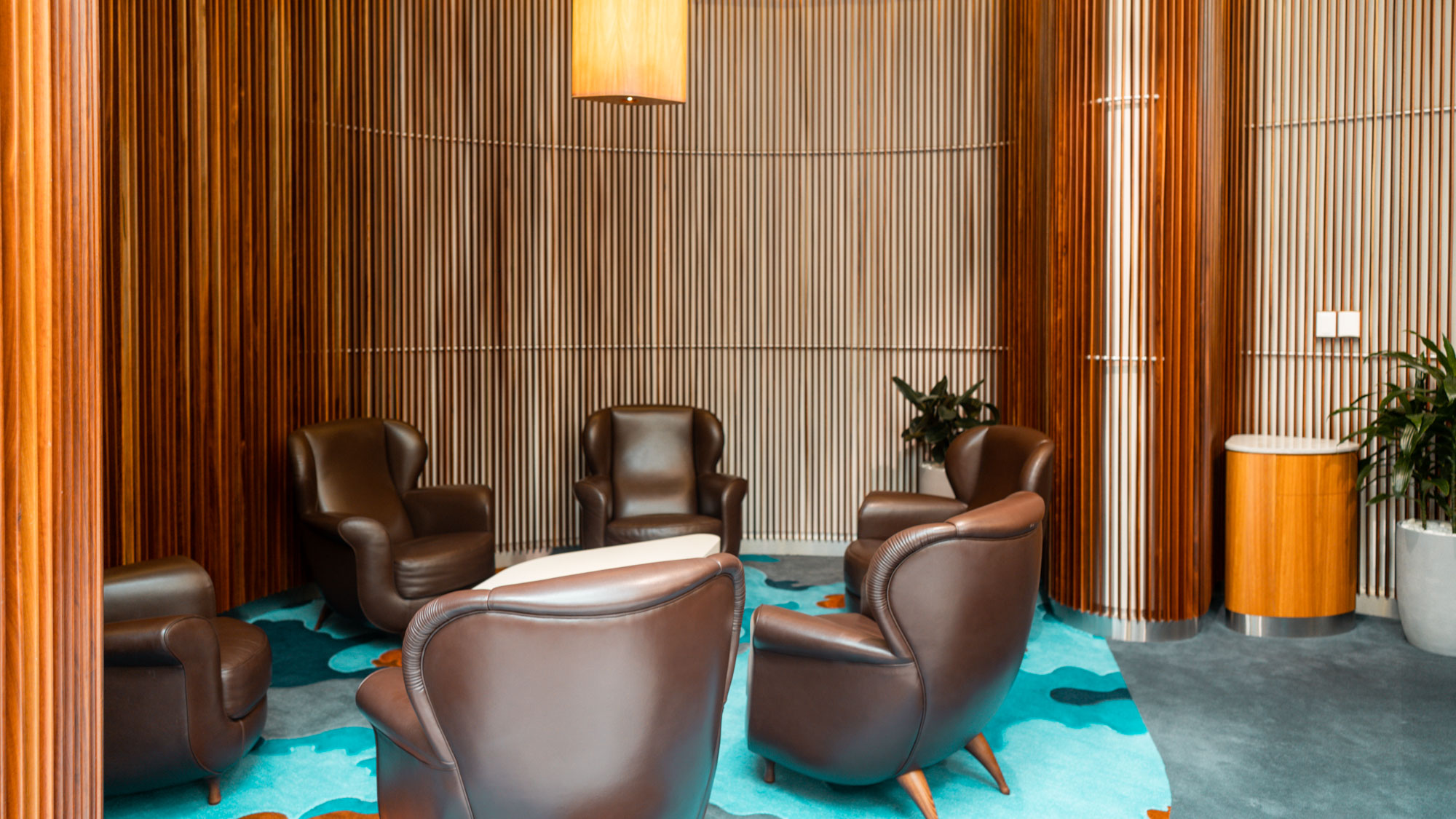 Wining and dining in the Beyond lounge
Informal café dining
There's no need to line up at a busy buffet station – everything comes to you. The relaxed à la carte menu is best described as café-style. Light bites such as bread and dips transition to heartier dishes such as the signature steak sandwich, gnocchi with braised lamb or pulled beef brisket tacos.
I order the pulled beef tacos and a side of the parmesan truffle fries, which takes about 10 minutes to come out. The tacos have a mild kick thanks to the chipotle sauce, while the fries are moreish and just as good as the ones in the Sydney Beyond lounge.
Coming in the morning? The breakfast menu includes a hearty build-your-own Australian brekkie, chef's omelette, oat and goji berry muesli, a seasonal fruit plate, freshly squeezed juices and more.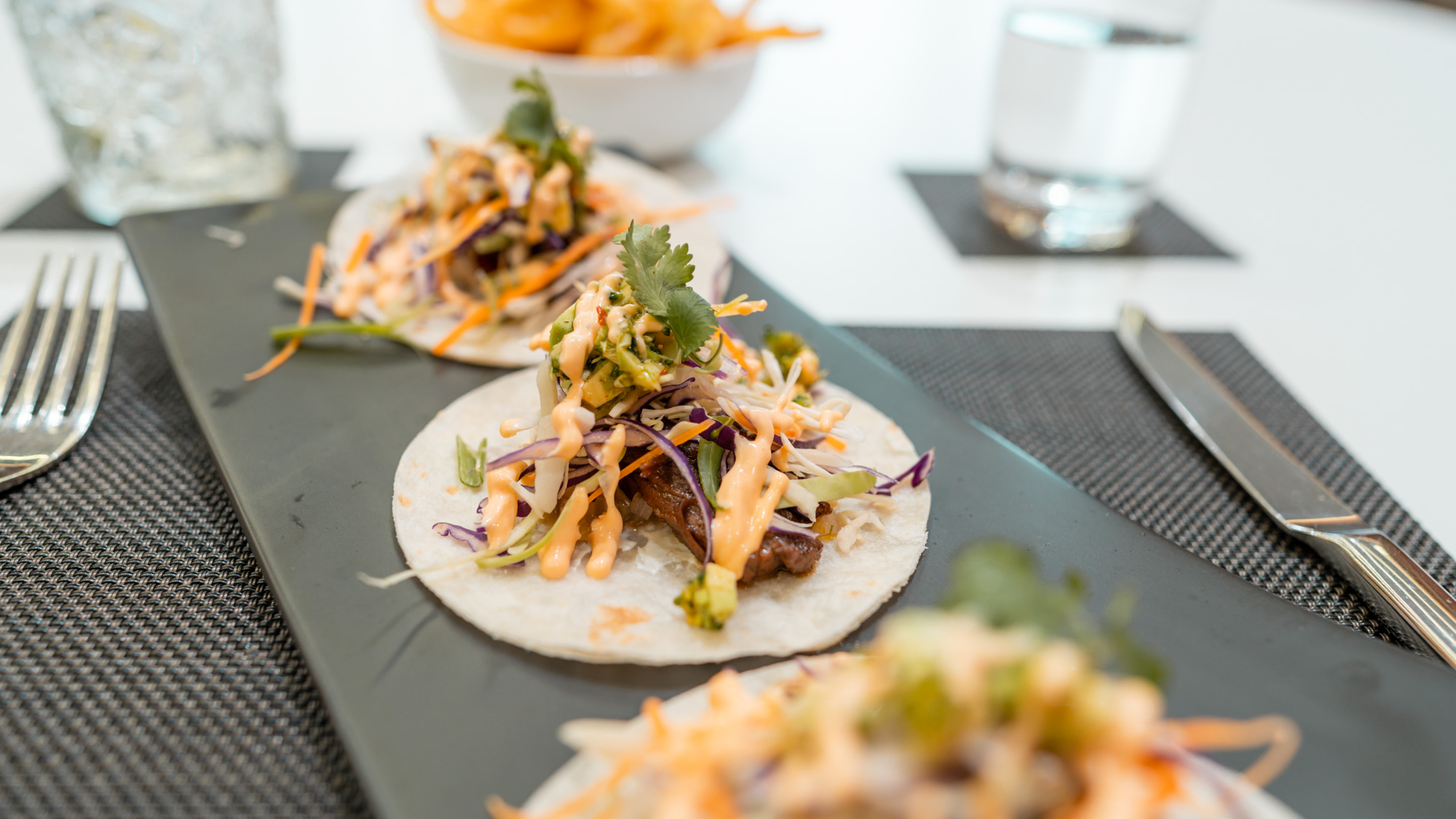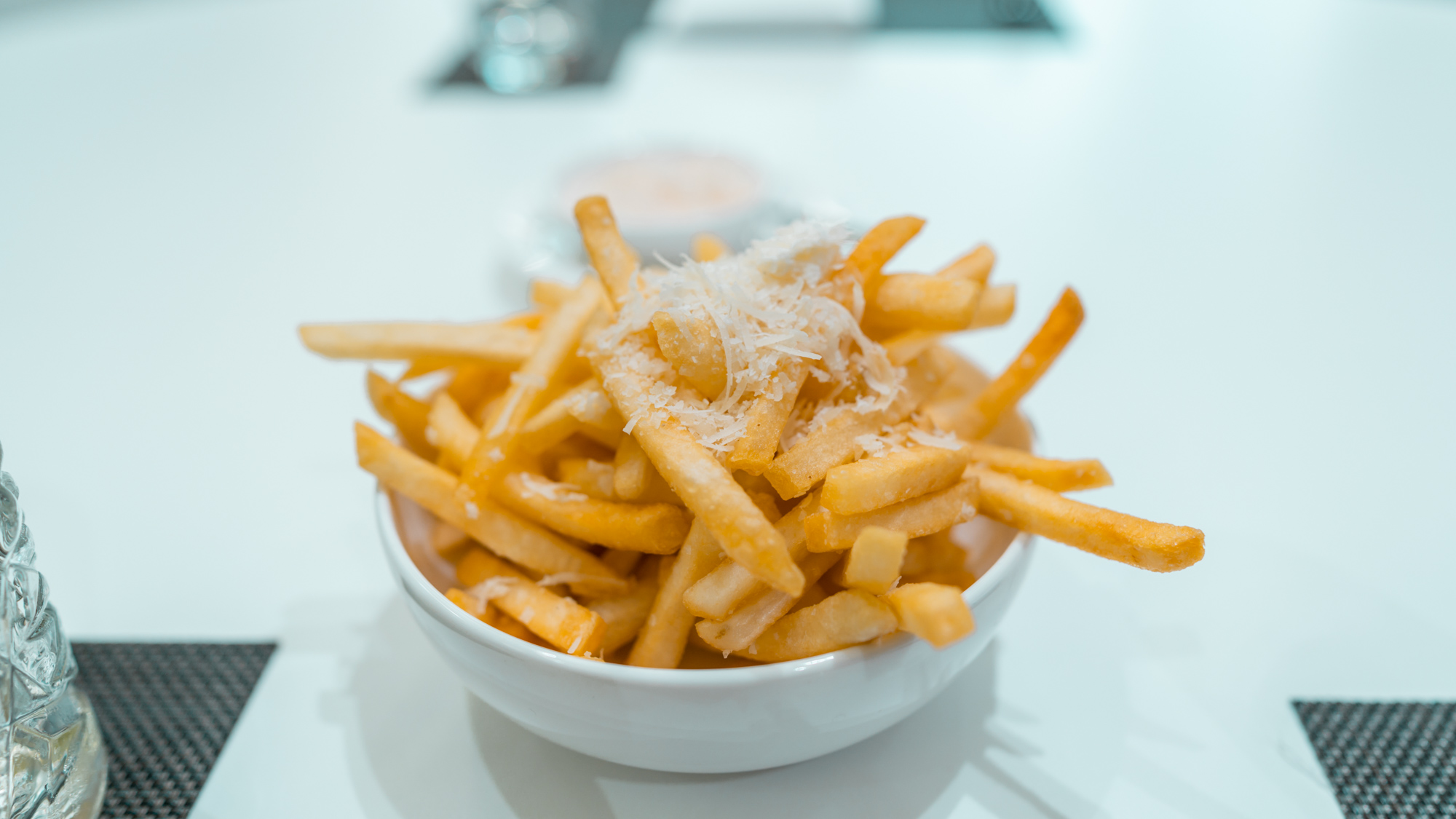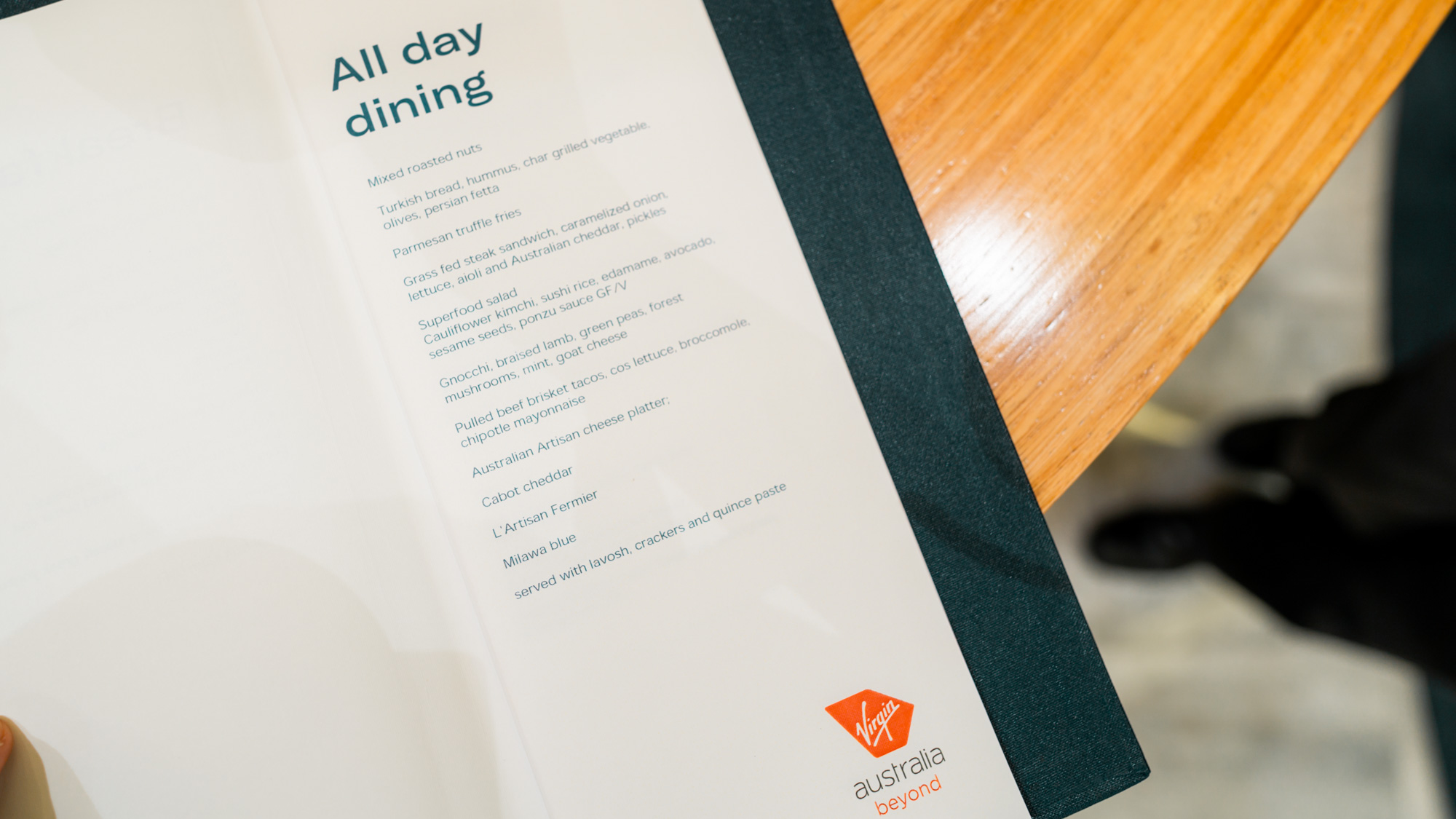 A toast to a good flight
Bollinger is usually the Champagne of choice, but it has been temporarily replaced with the Tasmanian Arras Brut Elite sparkling wine. The wine list primarily showcases Australian drops such as St Hallett Butchers Cart Shiraz and Hardys Heritage Reserve Bin Chardonnay. The white wines are stored in a nifty climate-controlled dispenser.
But I order my obligatory gin and tonic, made with Tanqueray. Other spirits include Kettle One vodka, Johnnie Walker Black Label, Talisker 10-year-old Isle of Sky Malt and Zacapa 23-year-old rum. It's a decent top-shelf selection for a domestic lounge.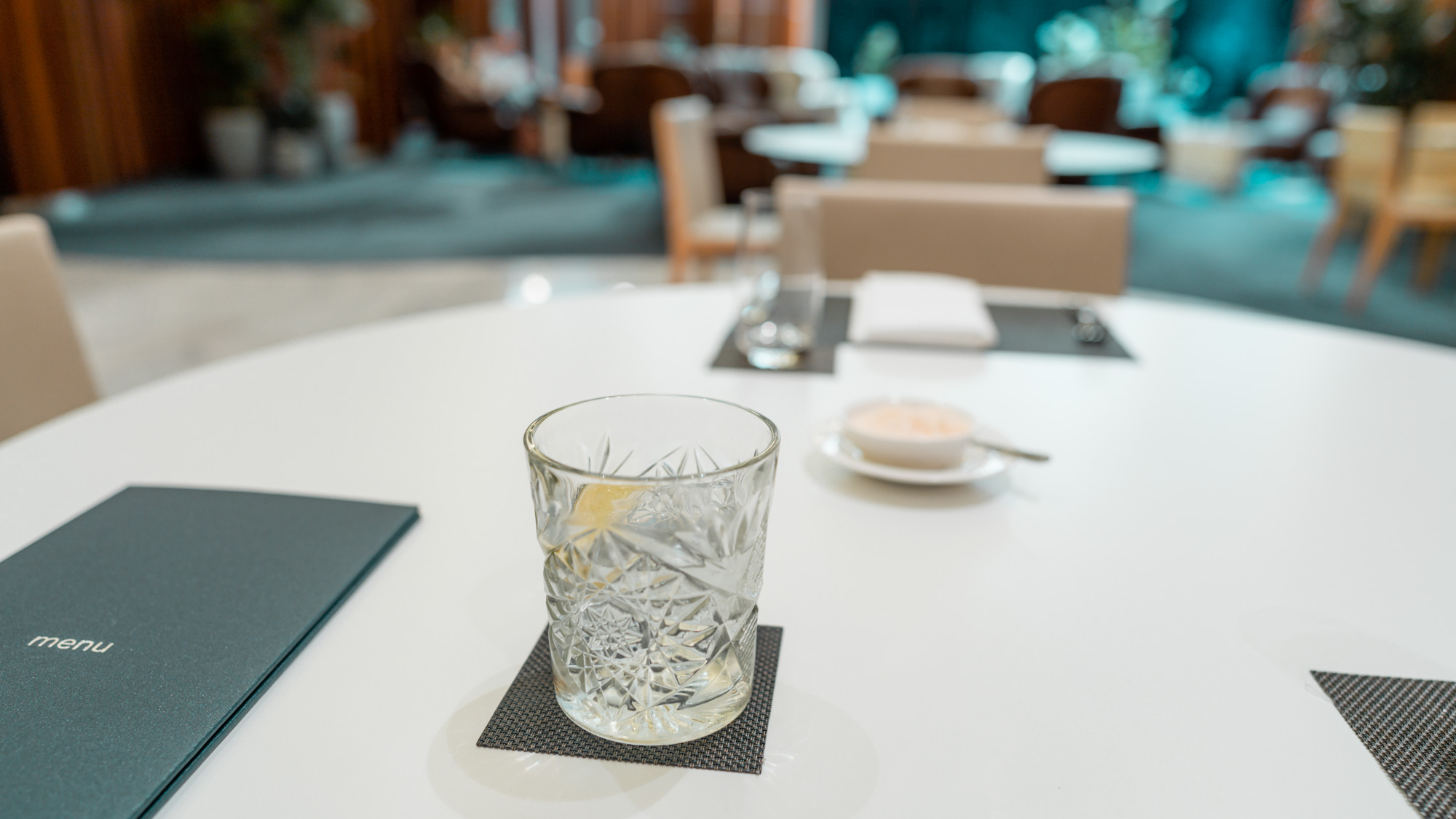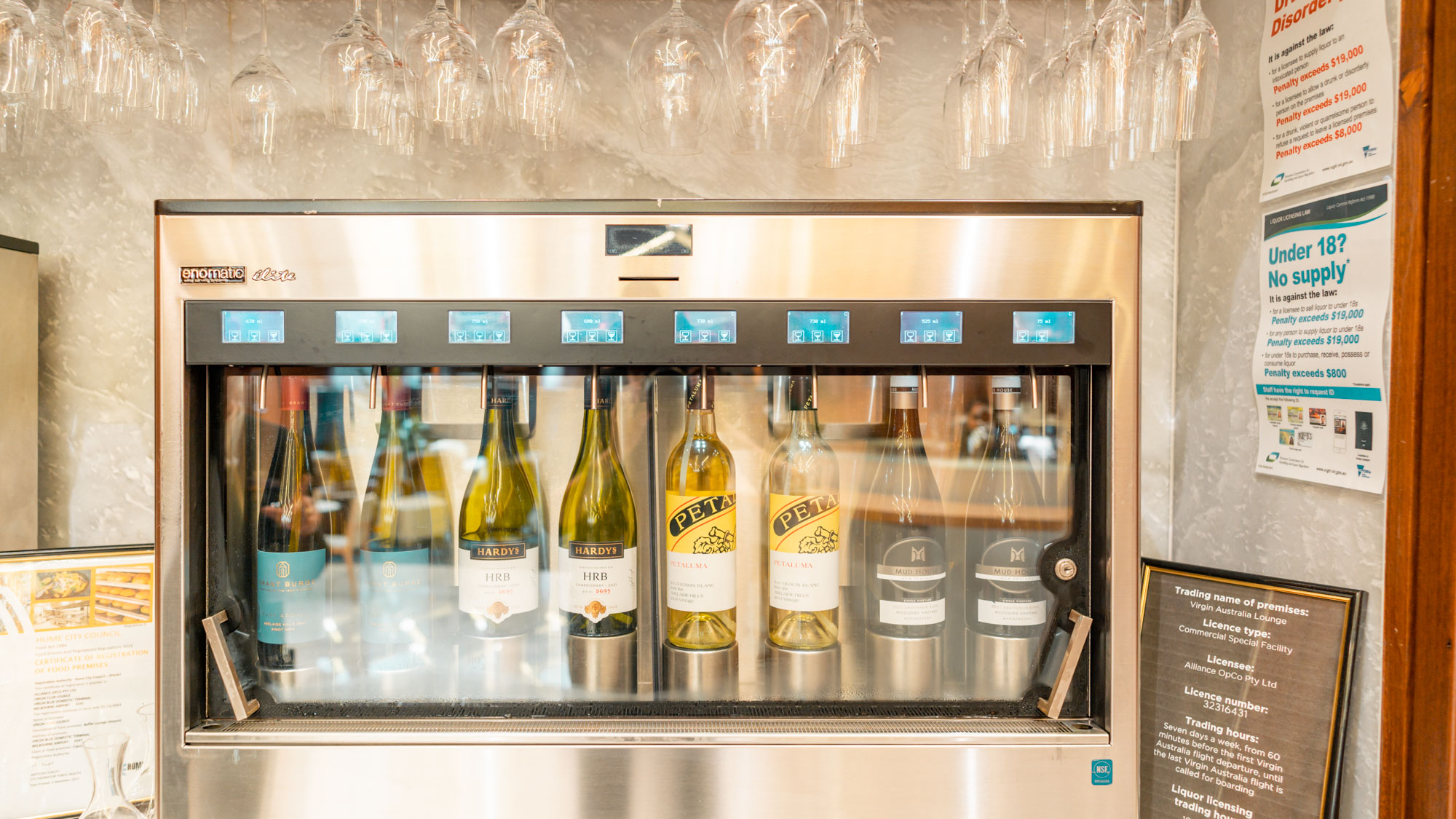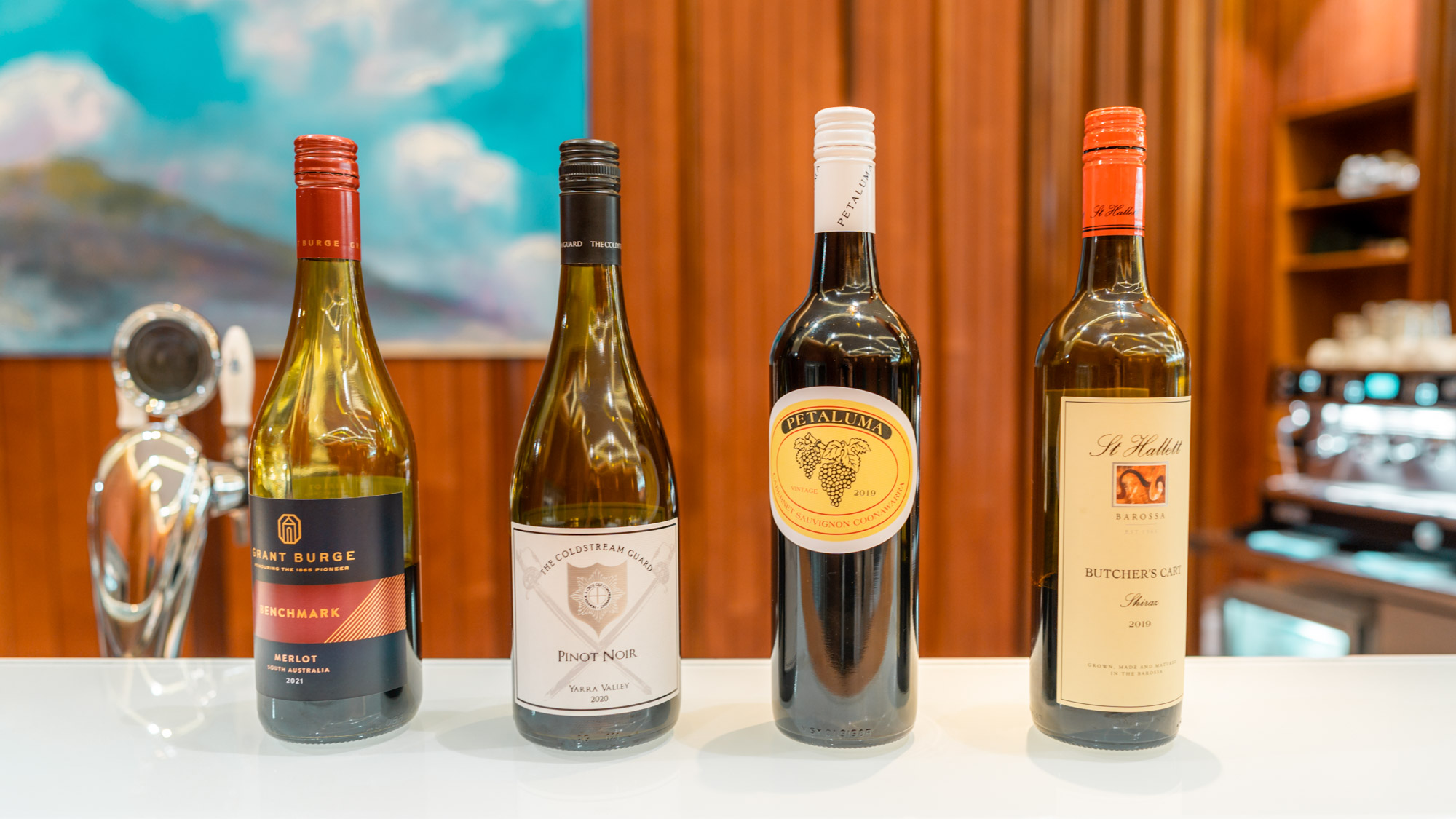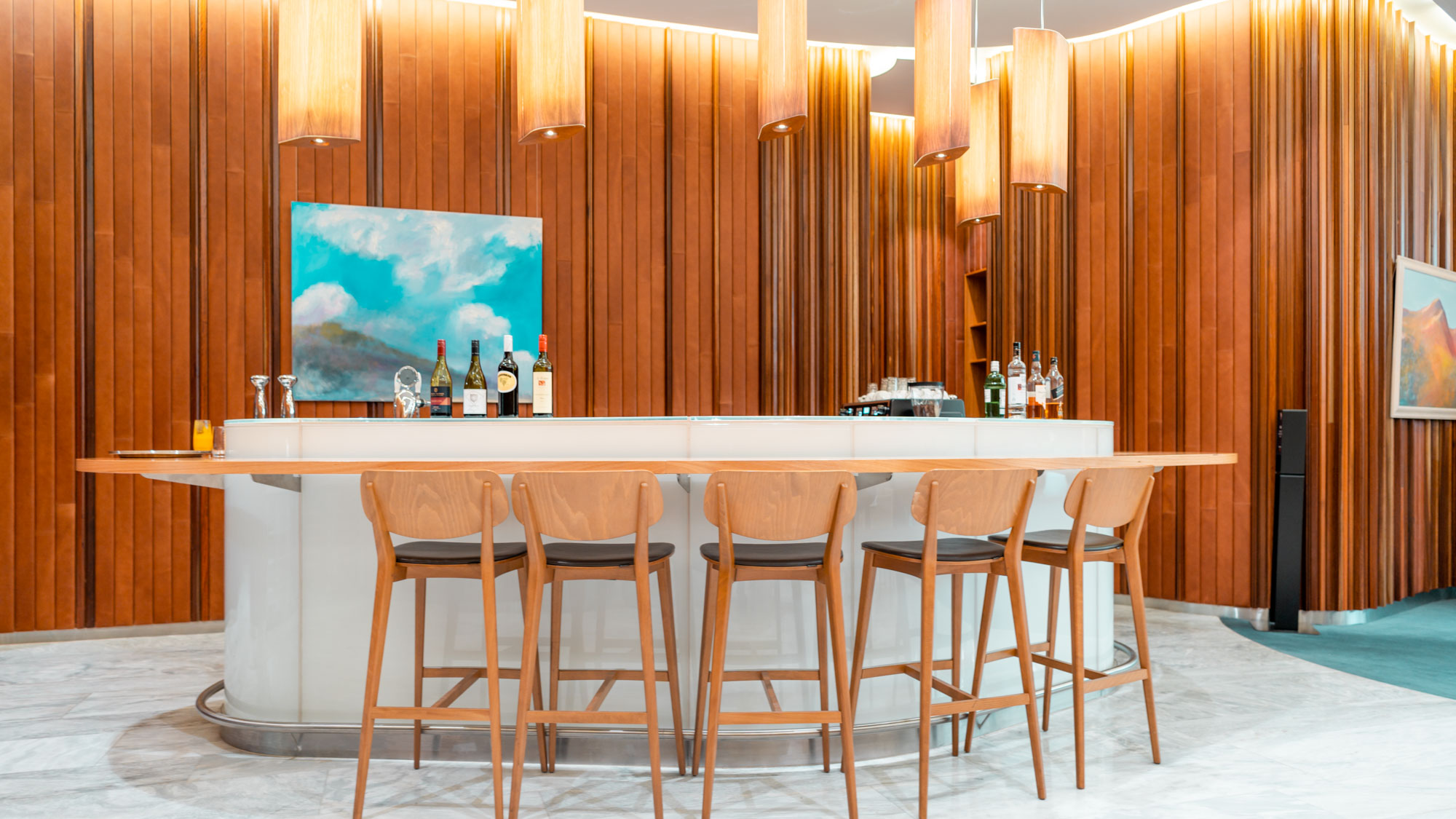 Summing up
The lucky list of people afforded a Beyond membership aren't typically the type to hang around at an airport for long. But for the time they are there, they will certainly be looked after in comfort, with a healthy serving of Virgin Australia's signature service and flair. Forget loud boarding calls. Beyond guests are individually approached when it's time to fly.
With the flagship Sydney Beyond lounge fetching five stars, in part due to its fabulous apron views, the Melbourne Beyond lounge scrapes in a close second at 4.5 stars. Virgin's Melbourne Beyond lounge isn't fancy or stuffy in the traditional 'First Class lounge' sense. It's comfortable and relaxed, without being overbearing.
The food and beverage menu is a significantly elevated experience over the standard lounge fare. There's privacy galore, blazing Wi-Fi and just about anything you need for a quick productive or relaxing lounge visit. Oh, and Virgin Australia, I'm still waiting for my letter!
All photography by Brandon Loo, who travelled to Melbourne at Point Hacks' expense.
Virgin Australia Beyond Lounge, Melbourne
was last modified:
November 23rd, 2022
by